CampusCube College Care Package is a subscription box of snacks and treats sent directly to your college student away at school or university. Sign your child up for CampusCube and they will receive up to 10 boxes throughout the school year, depending on which plan you choose. You can also send a one-time box for a birthday, exam survival, or just because. CampusCube sends items that would appeal to both boys or girls but you can buy optional boxes such as a spa or "man" box. CampusCube is $39.95 plus $5.95 a box (shipping is free if you order 6 or more boxes). You can get a snacks-only box for $29.95 plus shipping. CampusCube offers a gluten-free and nut-free version too.
DEAL: Take $5 off your box! Use coupon code Hello5.

Emoji tissue paper was on top and made for a very cheerful and colorful presentation.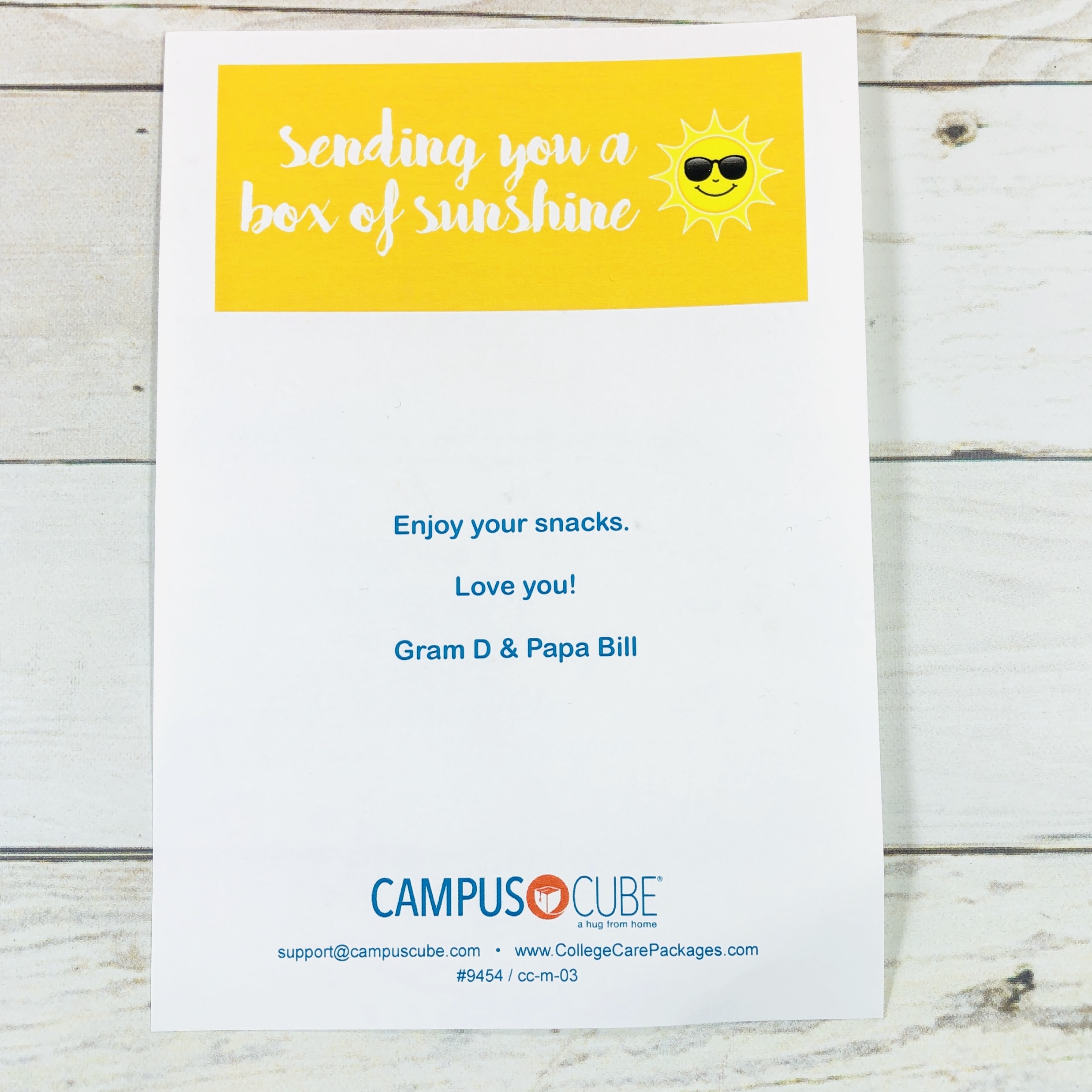 Here's a sample of the personalized card your child will receive with their box. The card tells how your student can contact support if they have a problem with their cube. You can personalize the card when you sign up.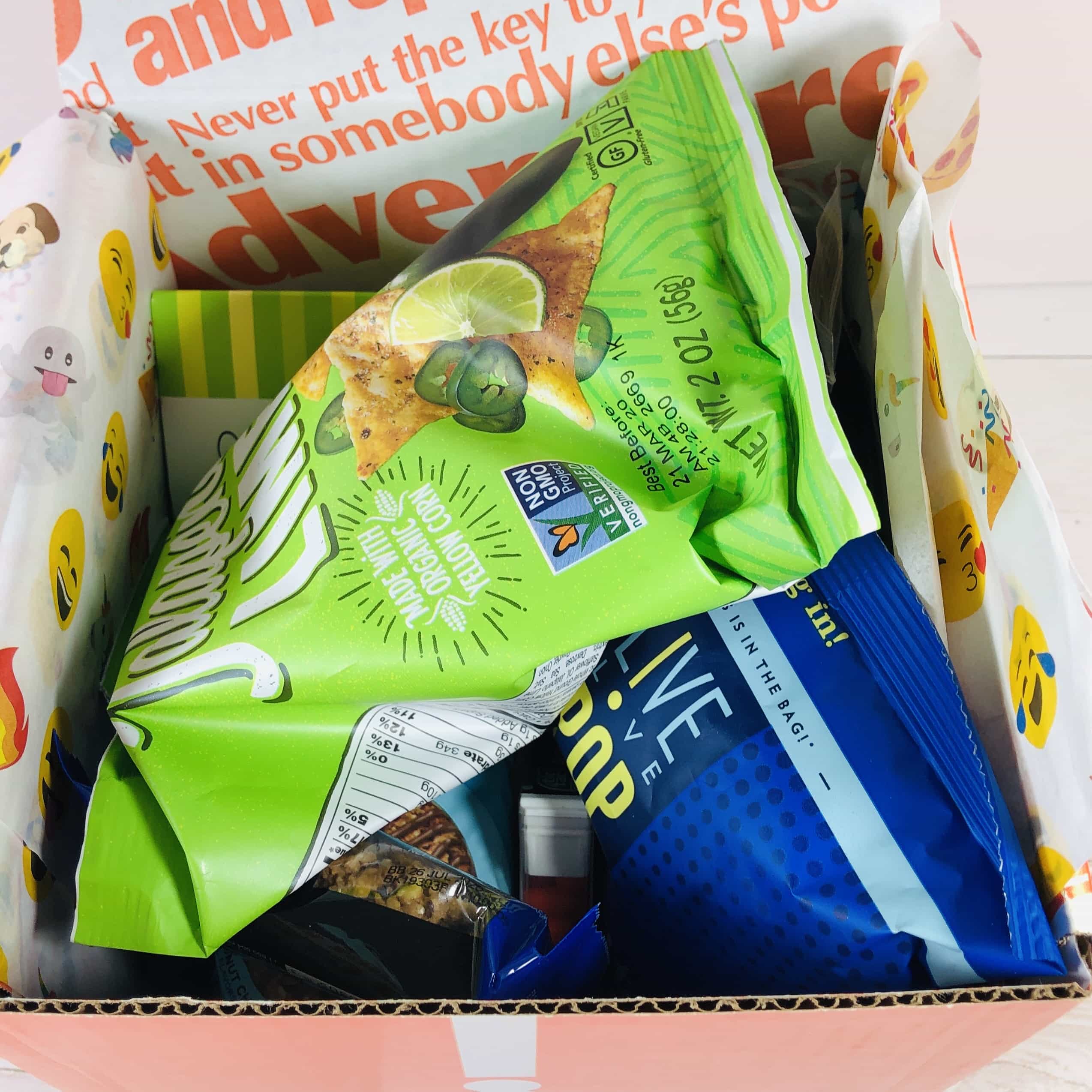 This box is jam-packed with goodies!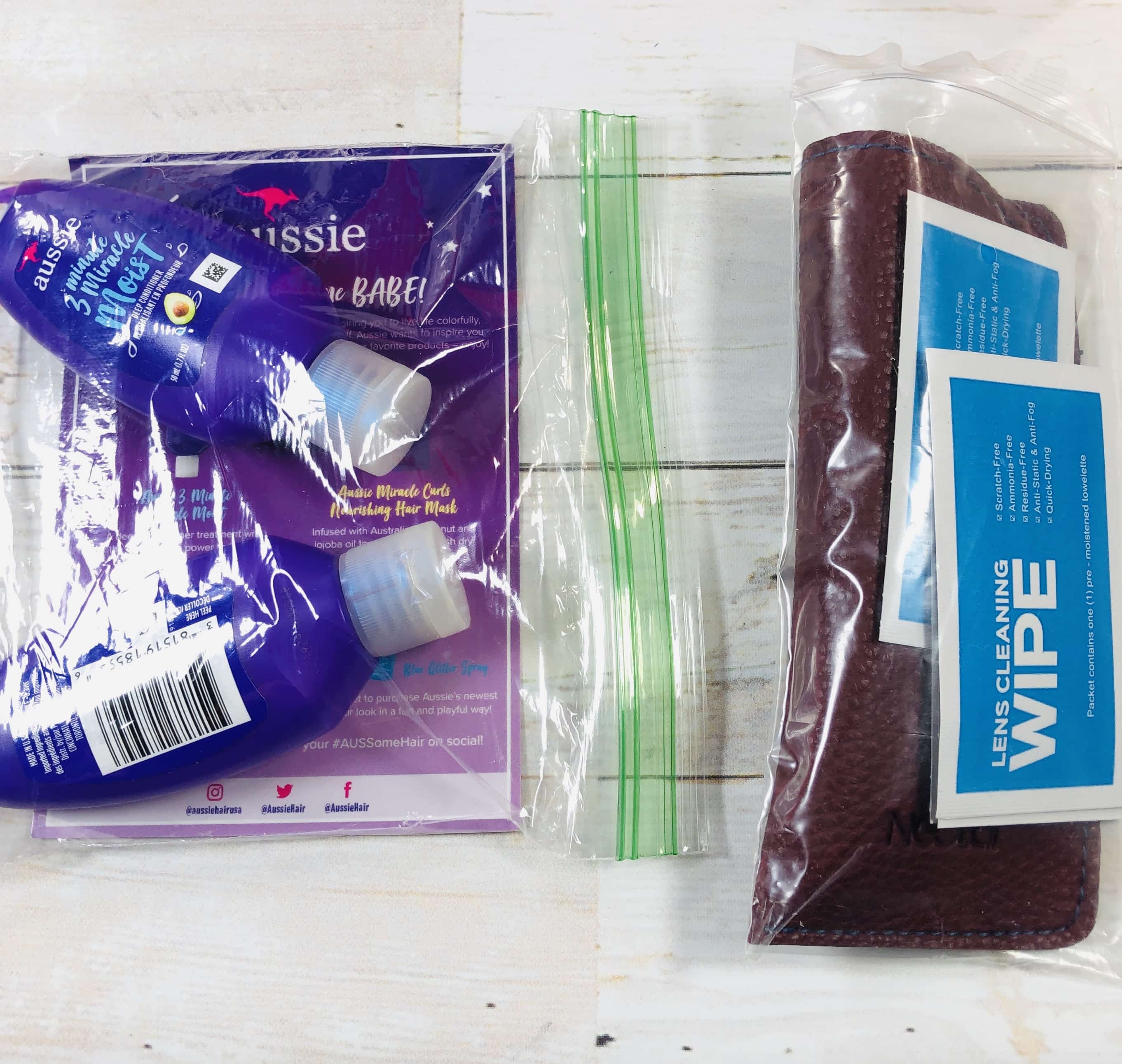 Some of the items were packed to keep products together or to keep some from leaking all over.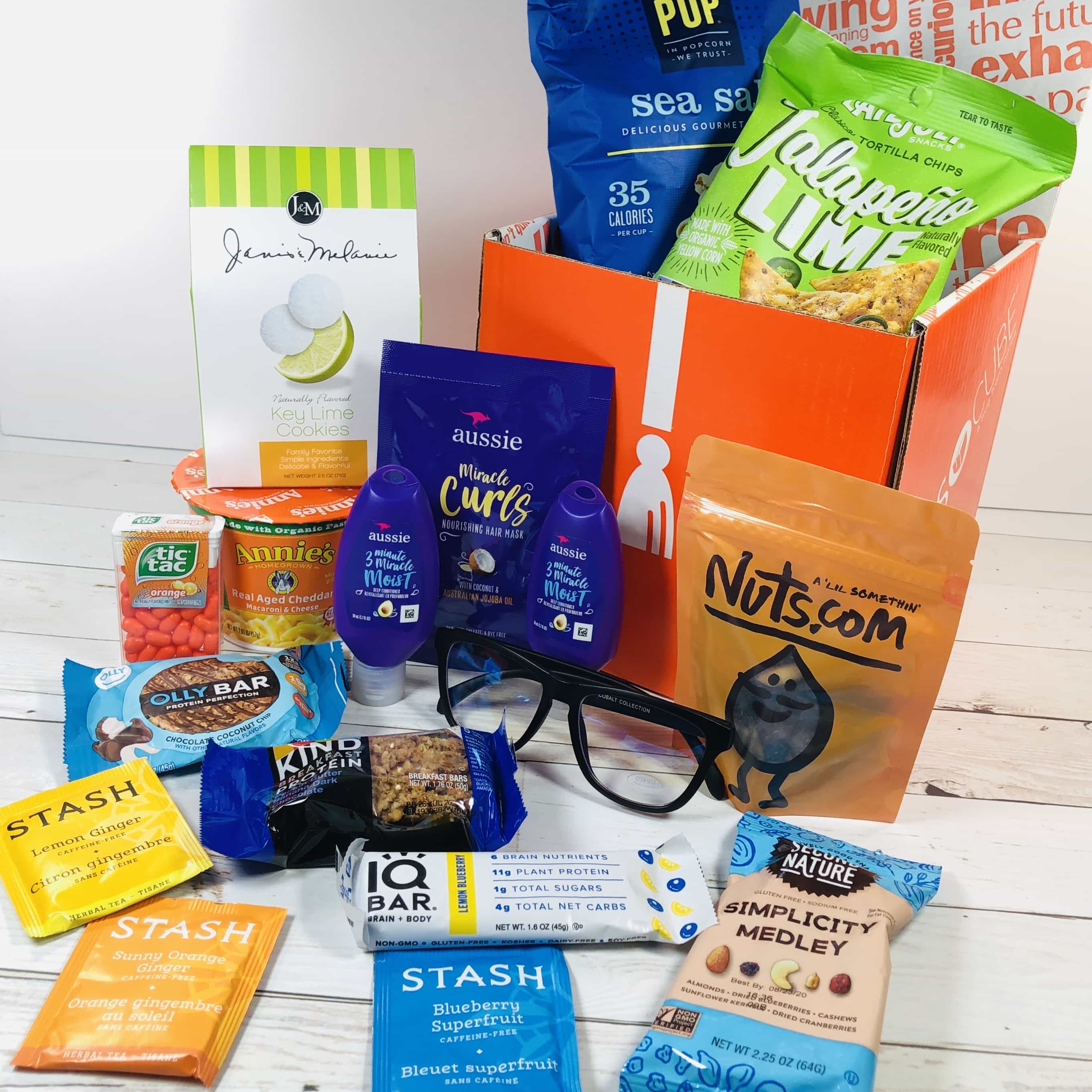 Everything in my box! Box of Sunshine is right, look at how bright everything looks, these items are color coordinated!
Late July Snacks Jalapeño Lime Tortilla Chips ($1.40) I love these chips, they are so tasty and spicier than I was expecting! They have a tangy lime flavor and I need to order some ASAP.
Live Love Pop Sea Salt Popcorn ($1.32) Popcorn is a great snack to eat while studying or during downtime. This one has simple ingredients – just popcorn, sunflower oil, and salt.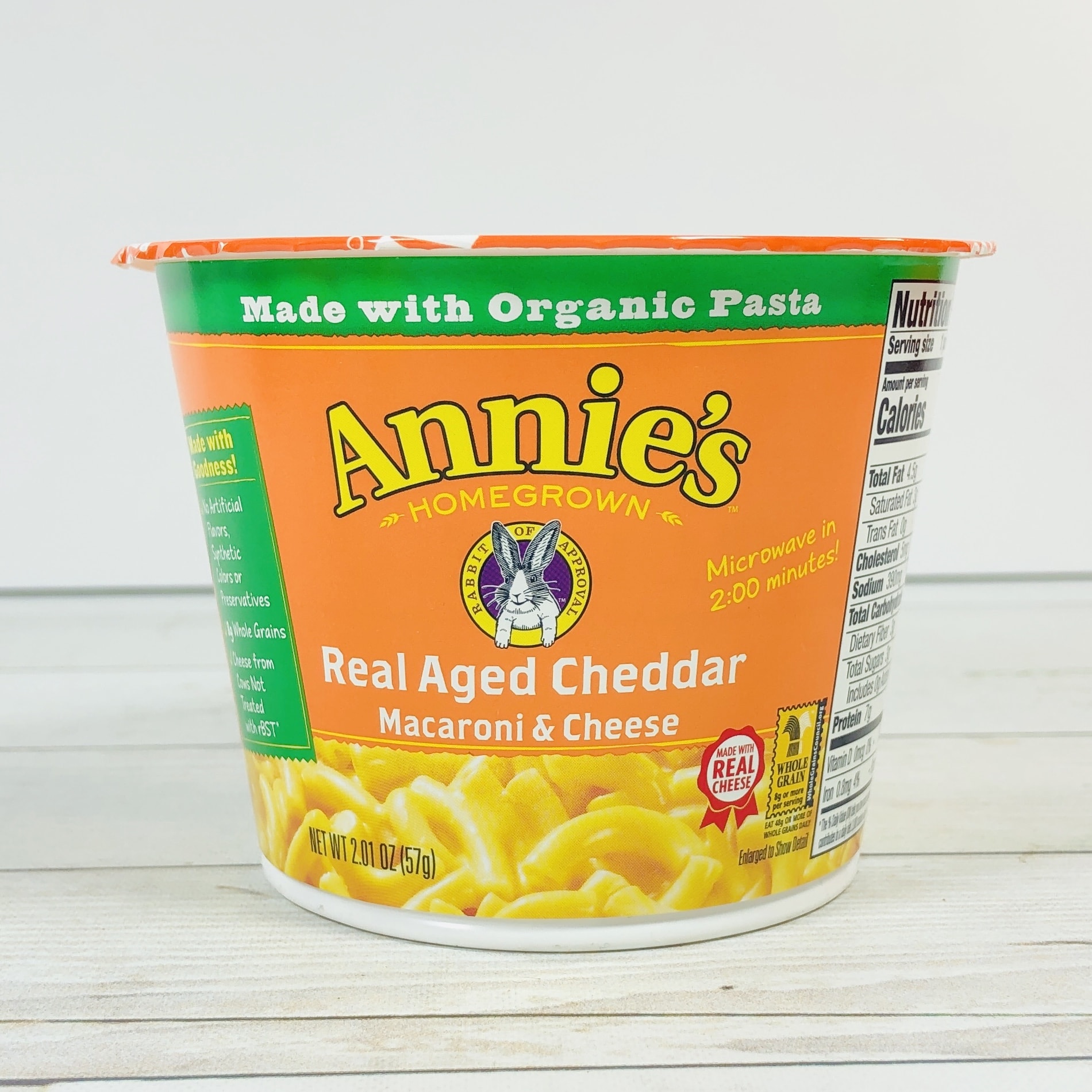 Annie's Real Aged Cheddar Macaroni & Cheese ($3.33) College can be a busy place so this is perfect to keep on hand for a quick meal. Just add water, microwave for 2 minutes, and a hot entrée is ready to eat. There is some loose powder when you open the cup. I was worried that the sauce packet had burst but the powder is actually supposed to be there to help it cook correctly.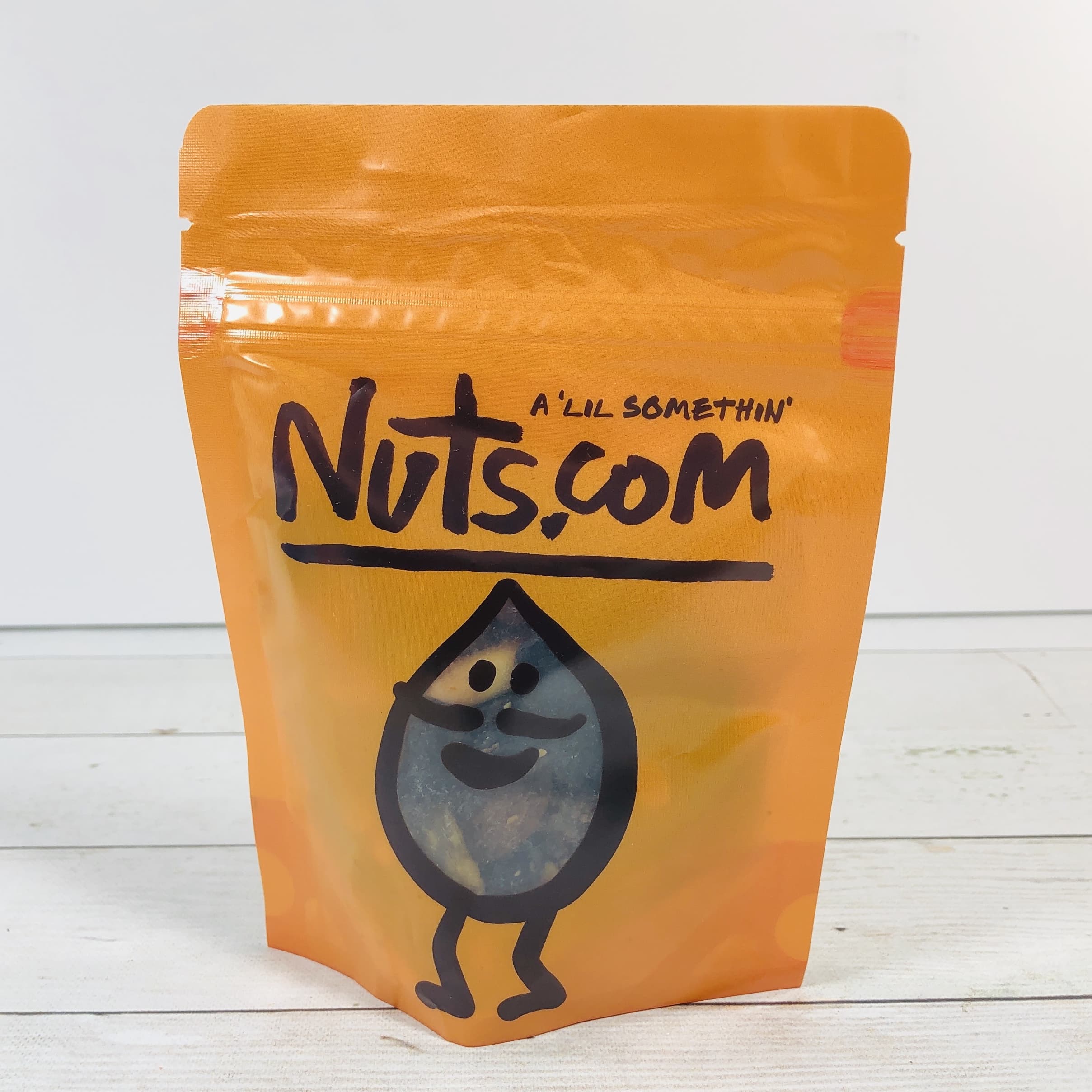 Nuts.com Power Mix I love a good trail mix and this looked very tasty.
This particular mix includes peanuts, dried strawberries, roasted soy beans, and other dried fruits.
The fruits look plump and tasty but this mix didn't smell good, I think the nuts are off. I'm not sure of when these were packaged or the best by date, but they seemed past their prime.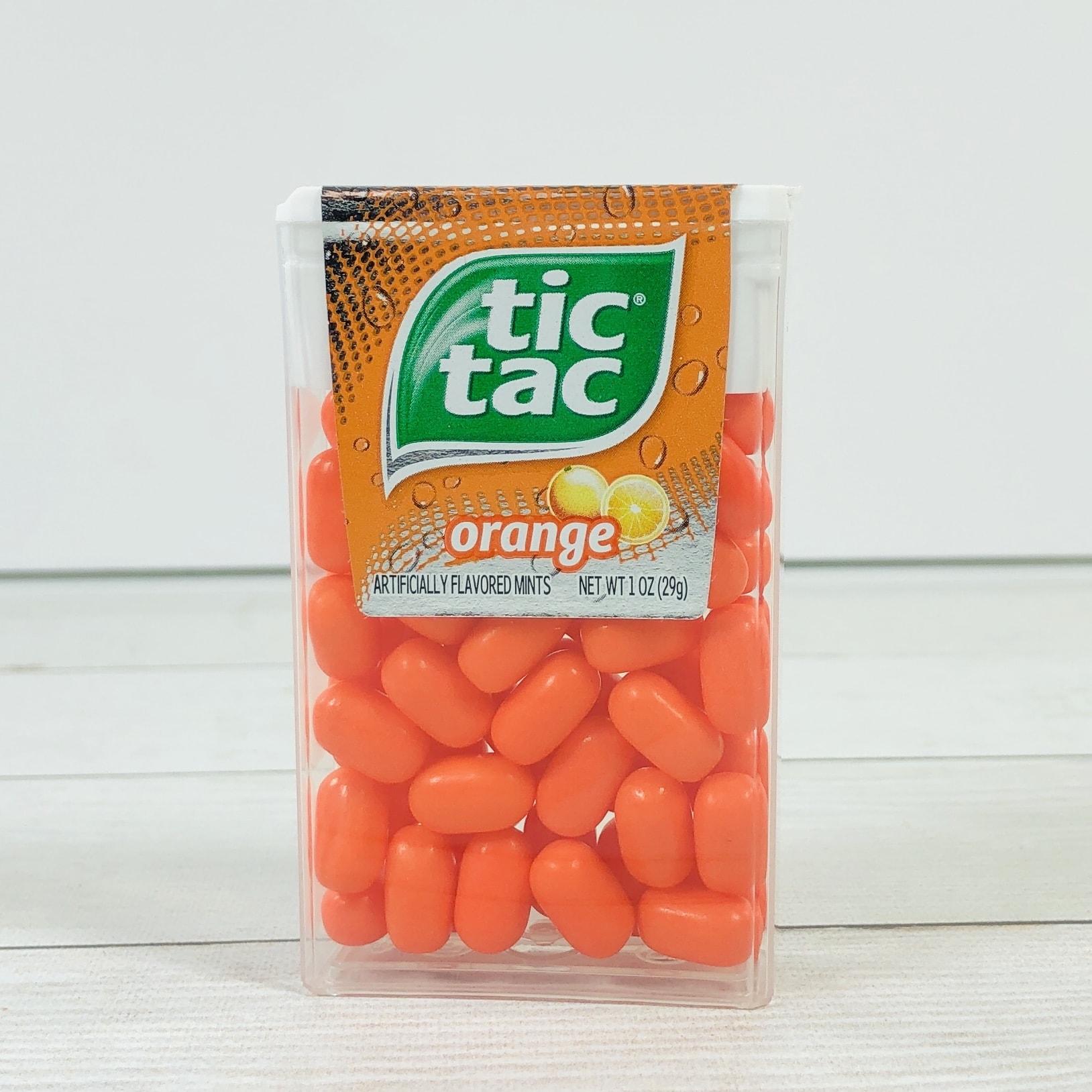 Tic Tac Orange Mints ($1.25) Oh my goodness, it's been a while since I tried a Tic Tac! These have a classic orange candy flavor and so much of that flavor for such a small piece of candy.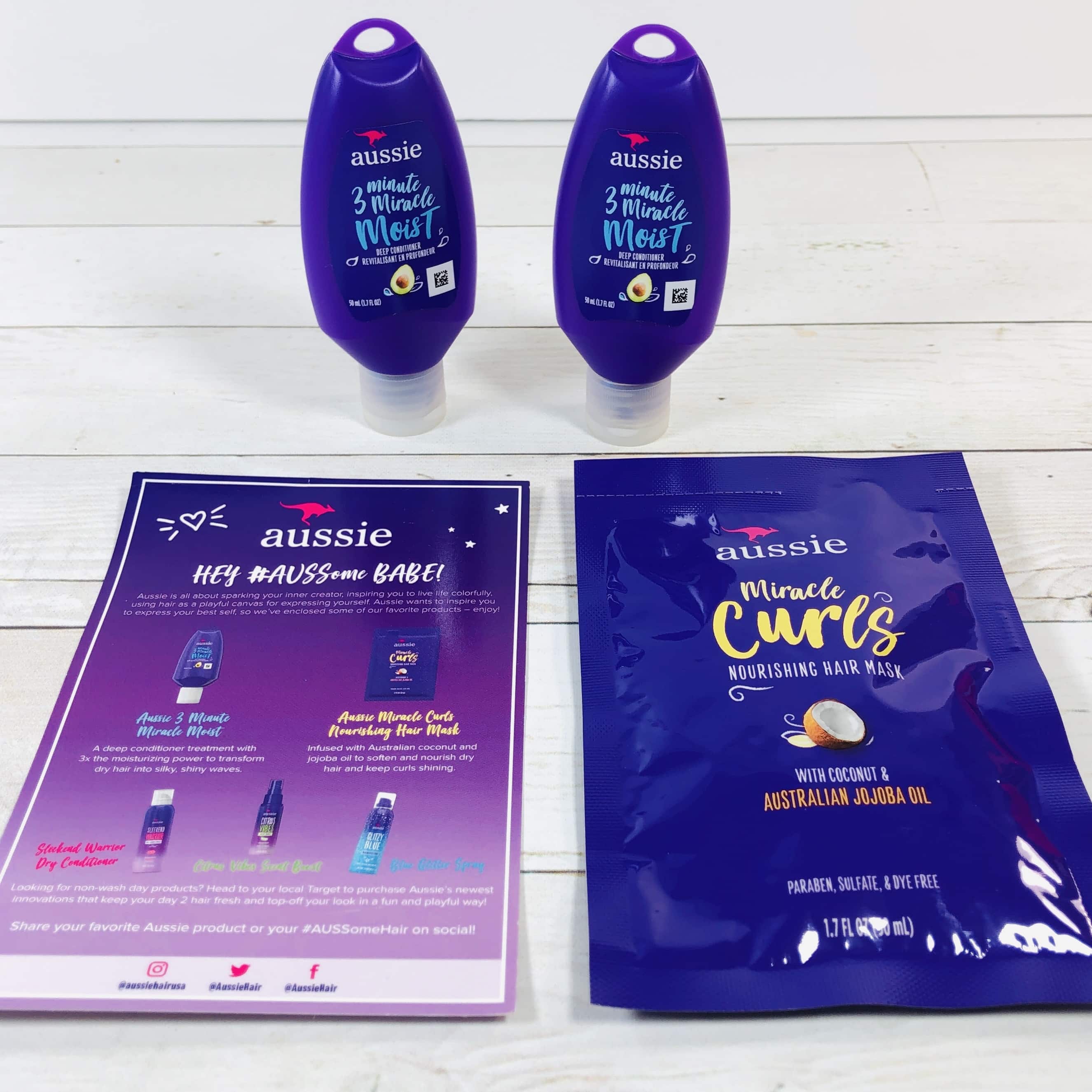 Aussie Hair Products There was an assortment of deep conditioners from Aussie. The card that came with the samples listed some of their other products. The 3 Minute Miracle is a classic (even I used it way back in high school) while the Miracle Curls is meant for those with curly hair.
IQ Bar Brain & Body in Lemon Blueberry ($2.08) is a protein bar with brain-boosting ingredients like Lion's Mane extract and Omega 3 fatty acids. My daughter wasn't a fan but I thought it was ok, with good flavor and a chewy consistency, but then I got the stevia aftertaste, which might not be a problem for others.
Kind Breakfast Protein Peanut Butter Banana Dark Chocolate ($0.75) My daughter doesn't always eat before school since she has to be there so early, so this was perfect for a quick bite to eat between classes. She liked the flavor and said it was kind of chewy.
Second Nature Simplicity Medley ($1.14) Here is another fruit and nut mix, and it is sodium-free. It has a mix of almonds, dried blueberries, cashews, sunflower seeds, and craisins.
Olly Bar Chocolate Coconut Chip ($1.99) is a filling snack that has a base of plant-based protein (pea and soy), plus almonds, oats, coconut, chia, and quinoa. Of course, there is chocolate too!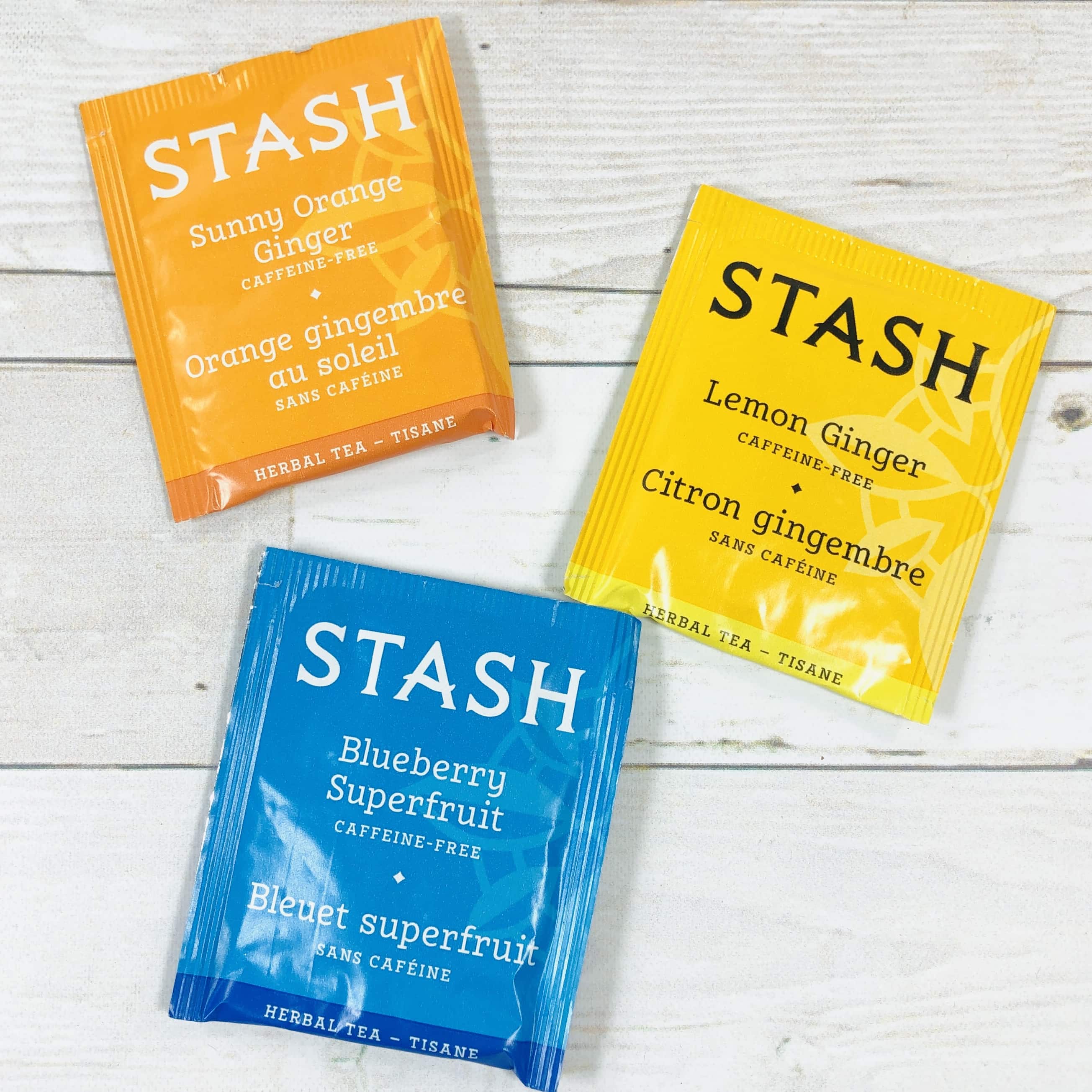 Stash Herbal Tea Three bags of herbal tea were included. This is perfect for a cozy night in studying, because the lack of caffeine should make it easier to sleep at night.
Janis & Melanie Key Lime Cookies ($2.10) are sweet, salty, and tangy little shortbread cookies with a covering of powdered sugar.
They melt soon after jumping in the mouth and are a hint of summer to come.
Nectar Crux Style Blue Light Blockers ($45) is a kit containing glasses, a holder, lens wipes, and cleaning cloth.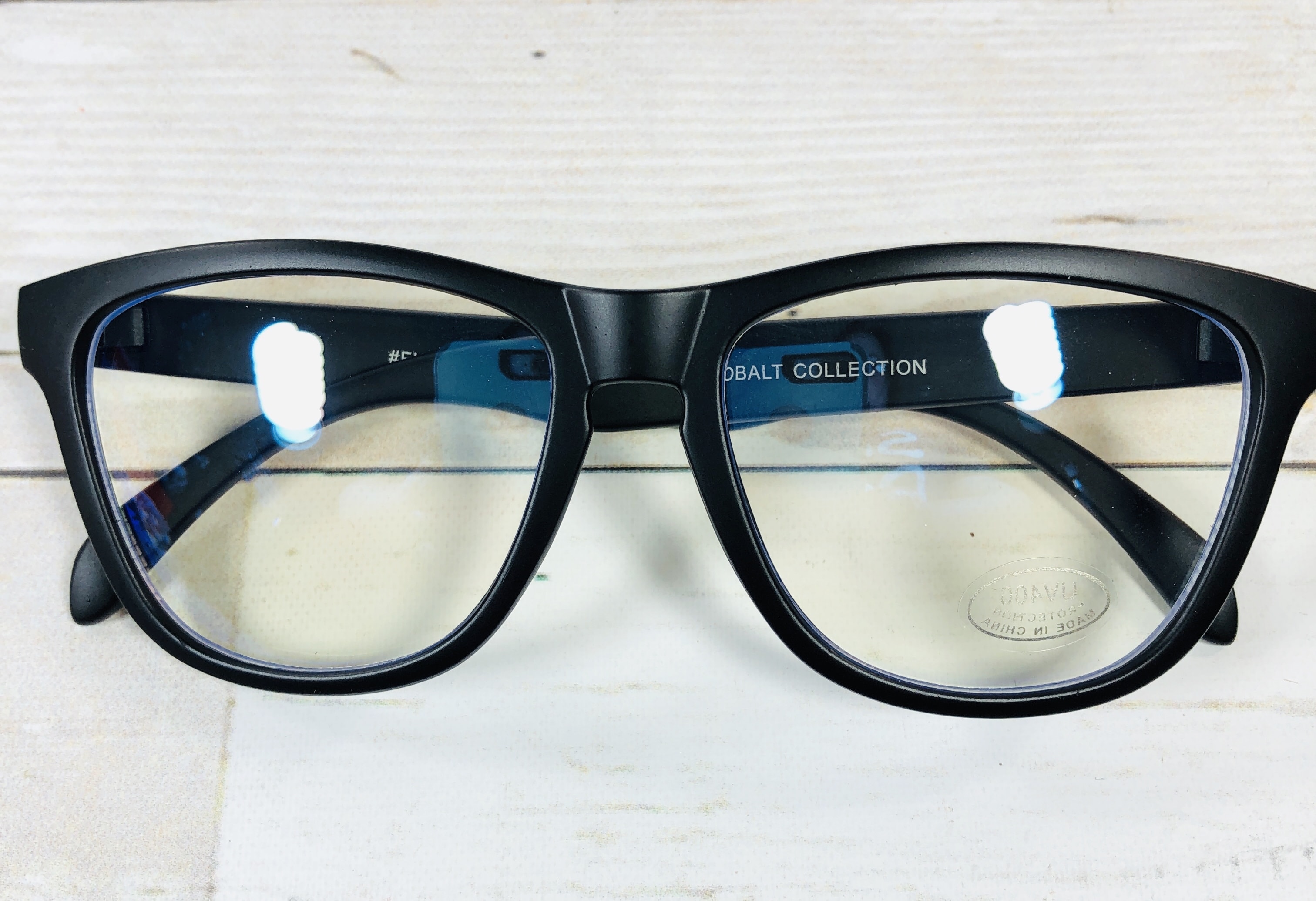 These are of course non-corrective but you can order a prescription version.
The idea is that these will "block blue light rays, reducing eye fatigue, headaches, and blurry vision", especially for those who spend a lot of time looking at screens all day.
They may even help you sleep better at night! They did change the color of my screen slightly but not drastically.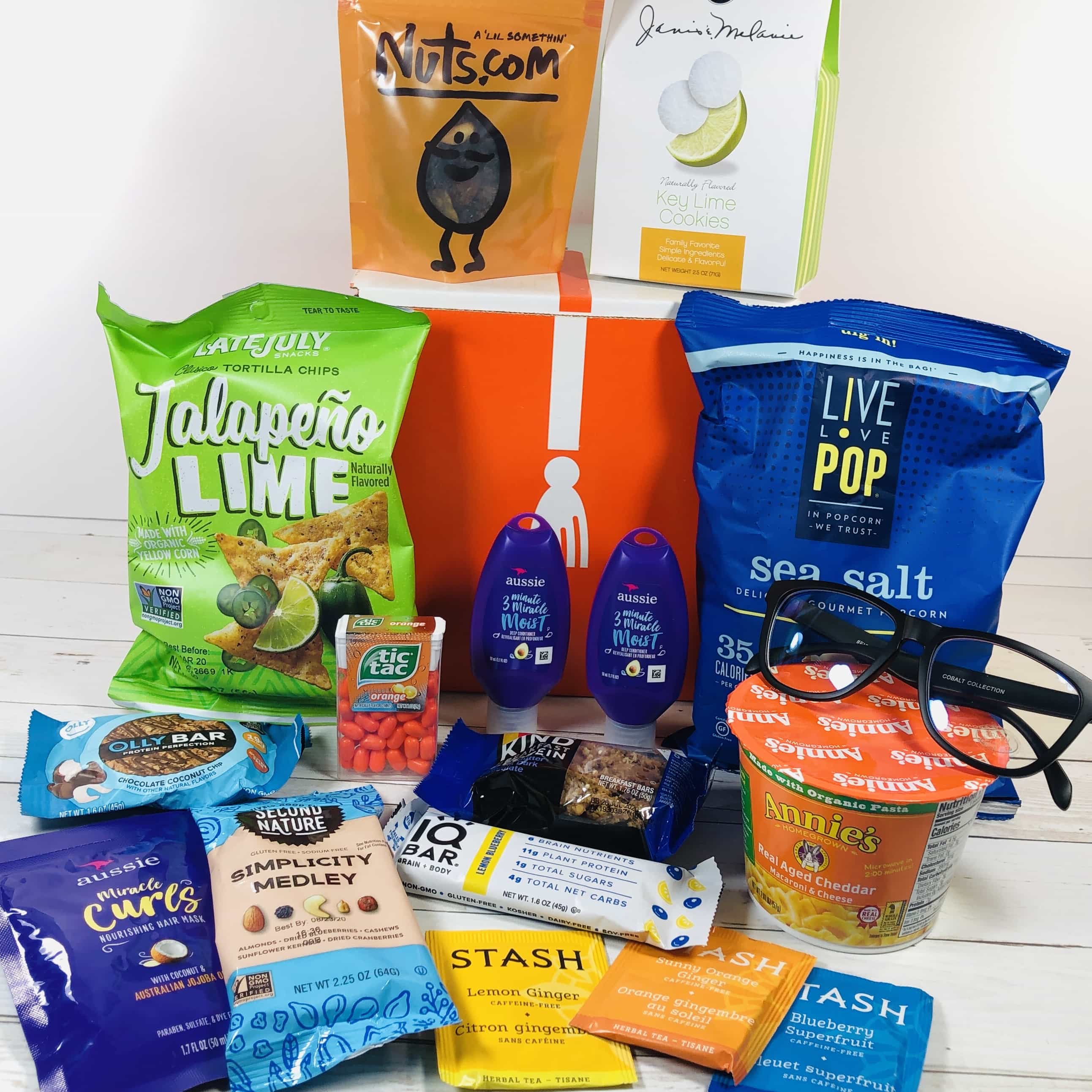 CampusCube is a fun box to receive whether you are away at college or learning online from home. My younger daughter is still in high school and she loves this box, with the colorful presentation, tasty snacks, and cool self-care items. Blue light-blocking glasses, who would have thought? Some of the food items doubled as a meal, while others were just fun to eat or drink. I think this a great box for parents to send to their loves ones who may have moved away for school, and it sure saves time running around looking for items to put together, since CampusCube took care of that and made it all look good too.
What do you think of CampusCube? Let me know in the comments!
Visit CampusCube College Care Package to subscribe or find out more!