Brick Loot is a monthly subscription box filled with LEGO-compatible items, bricks, and brick building accessories for LEGO fans. Every themed Brick Loot box is filled with 4-8 items that were handpicked by Brick specialists who scour the world for the newest and coolest products for you to collect. Usually, you can expect a custom mini-fig, two or more custom builds, and lighting or other customization products.
DEAL: Use code HELLO15 to save 15% on your entire subscription! OR use code KIDCEO to save $5 on your first box!
The box arrived in perfect condition.
All the items came in their individual packaging.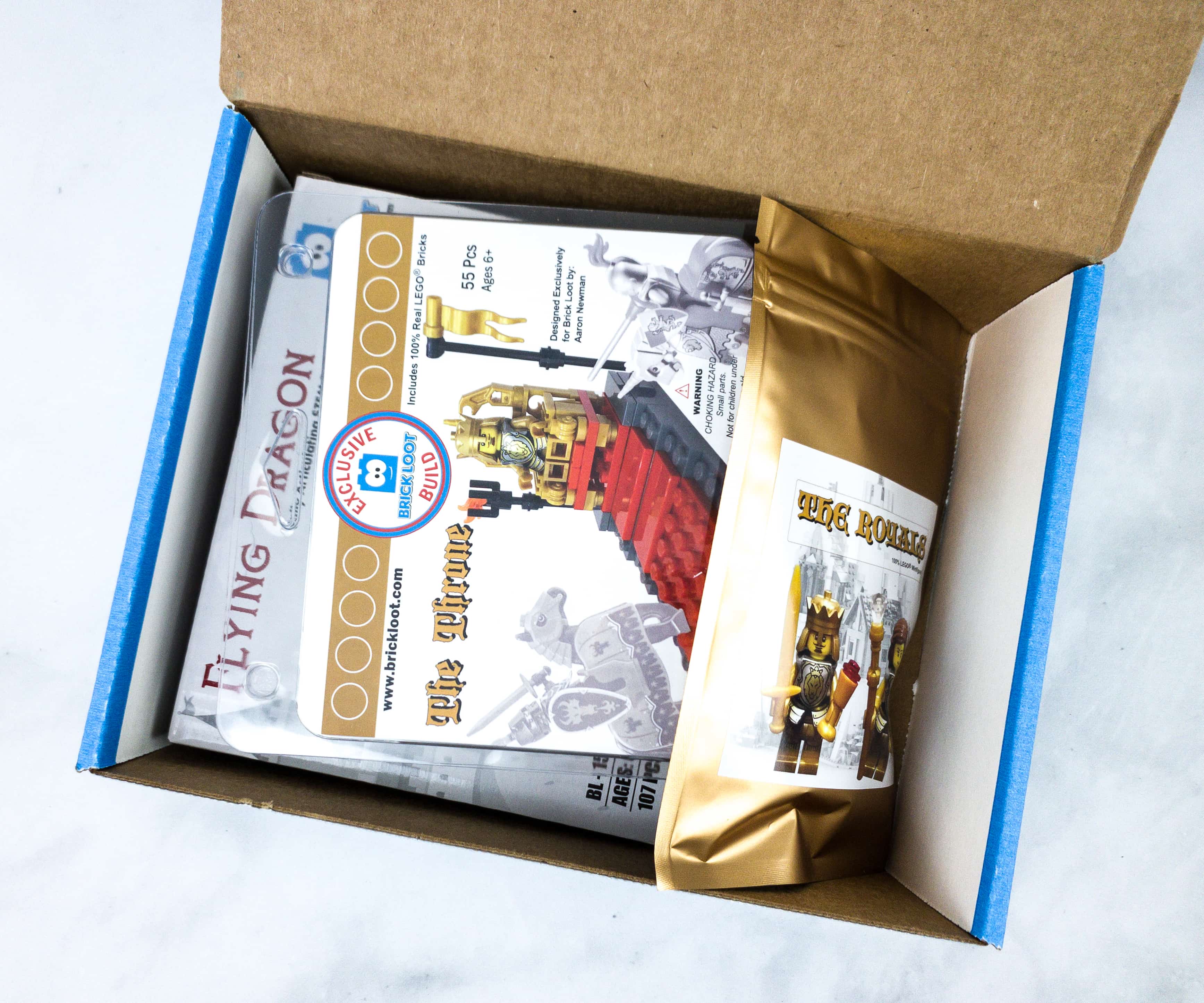 We have some pretty interesting items here!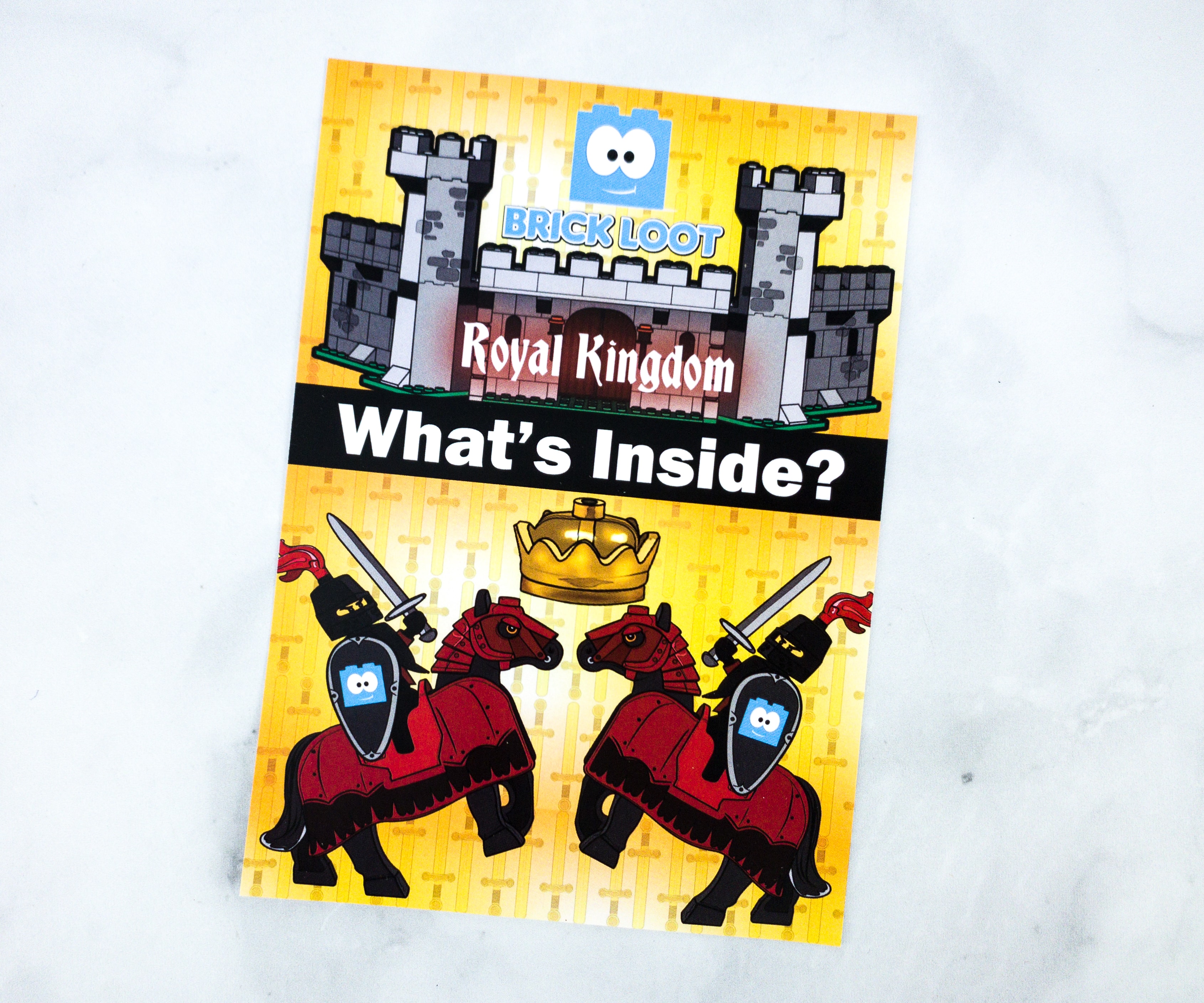 This month's theme is ROYAL KINGDOM!
Every box comes with an information card that provides a short description of all the items inside.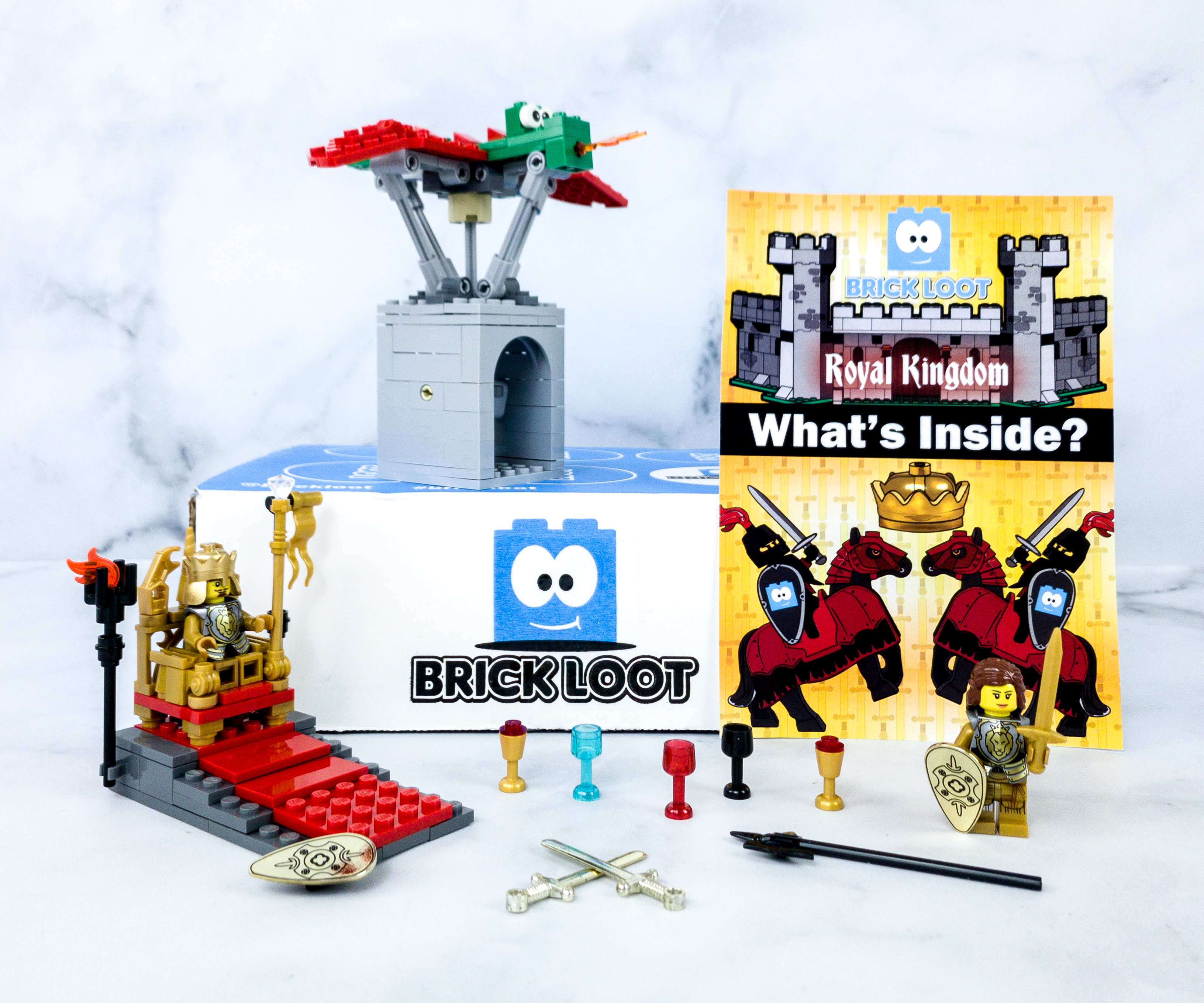 Everything in my box!
The Royals – 100% LEGO Minifigure. This month's featured mini-figure is a pair of super cute royalties!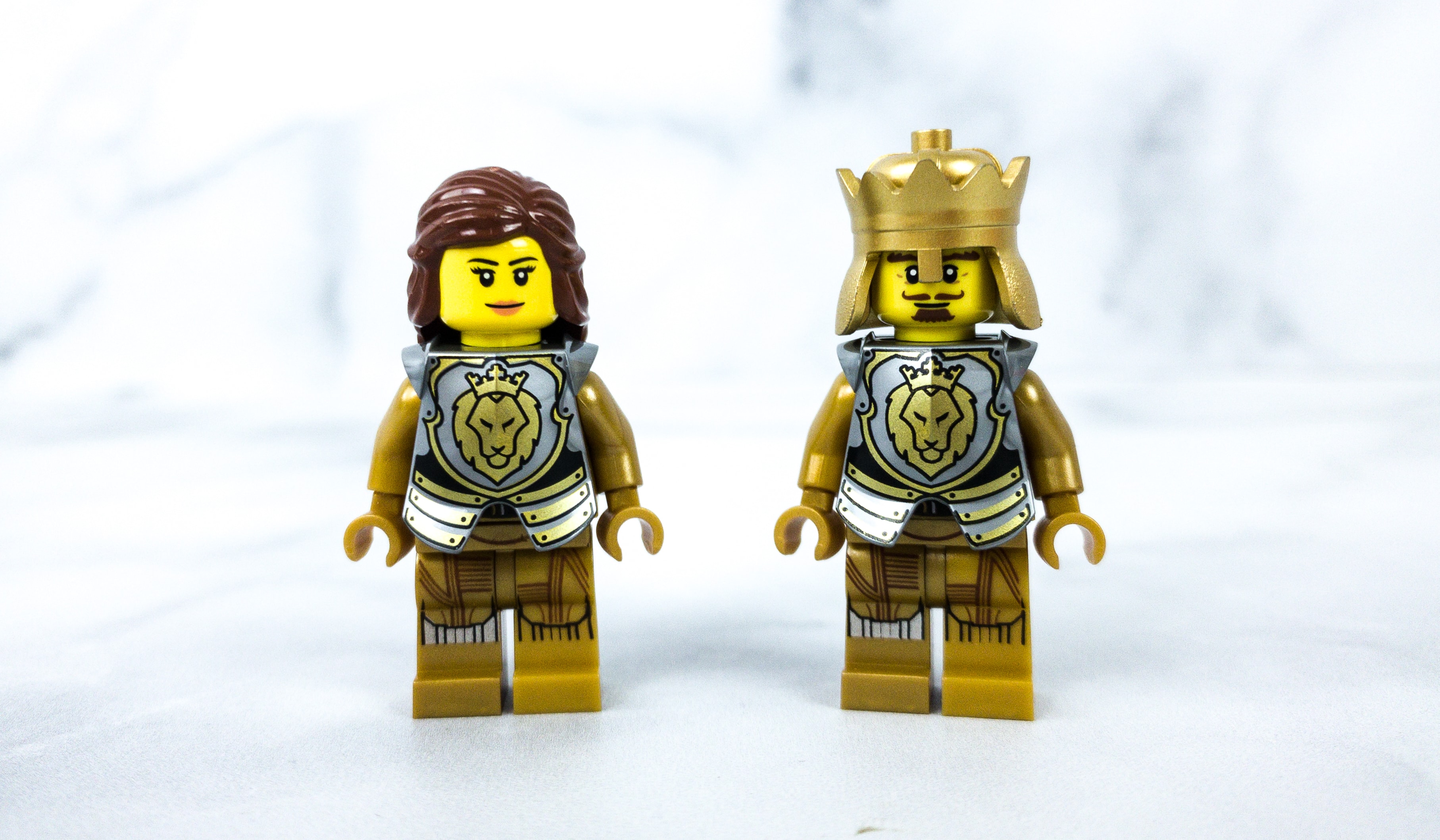 These exclusive mini-figures both wear elegant royal breastplates of armor with the logo of a crowned lion. There's also a golden helmet for the king.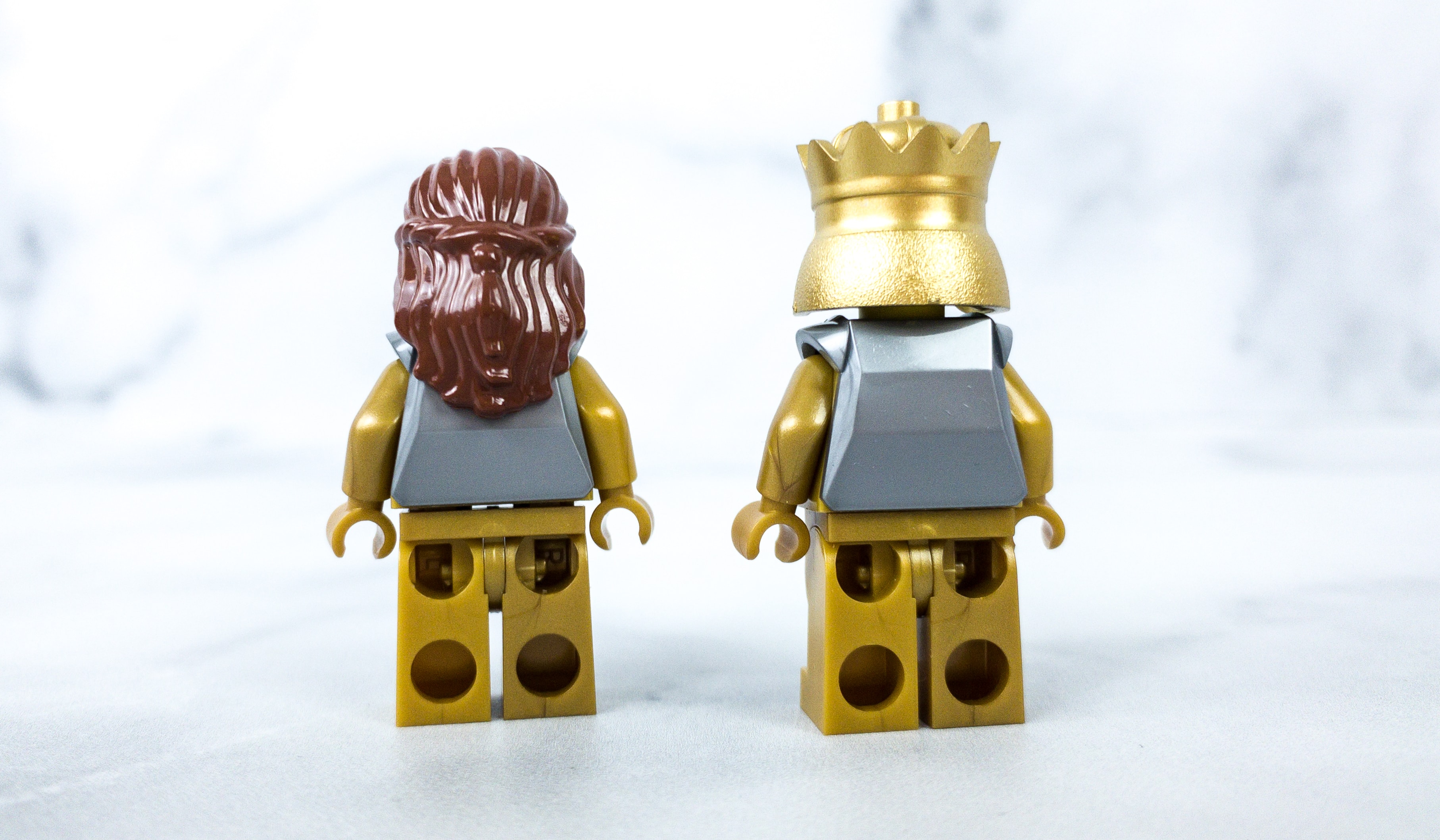 I really like how detailed these mini-figures are, the armor suit, the helmet, and even the hair were all amazing!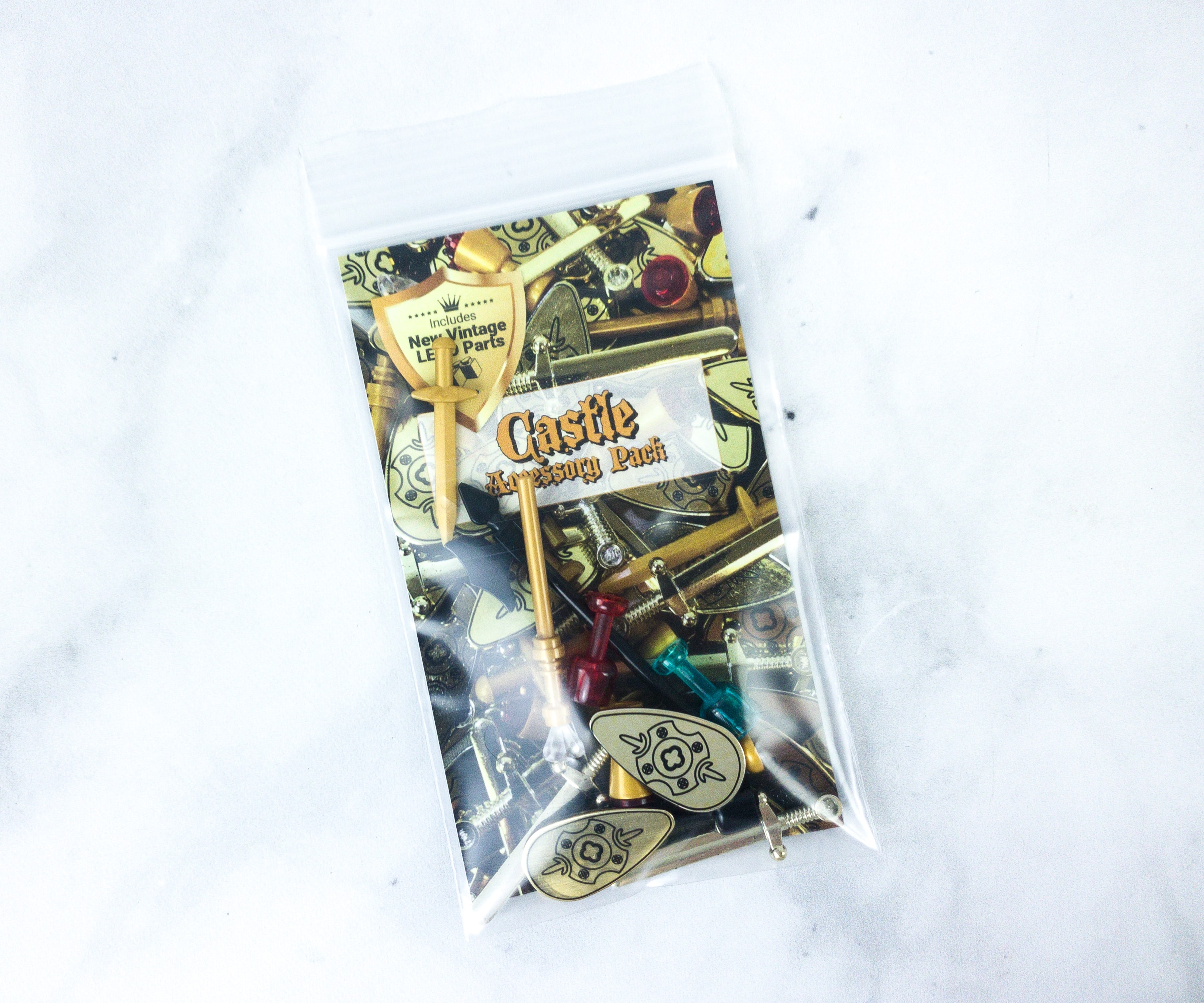 Castle Accessory Pack. This pack consists of different accessories that are usually found inside a castle.
Inside the packs are a pair of armors, swords, wand, axes, and even chalice!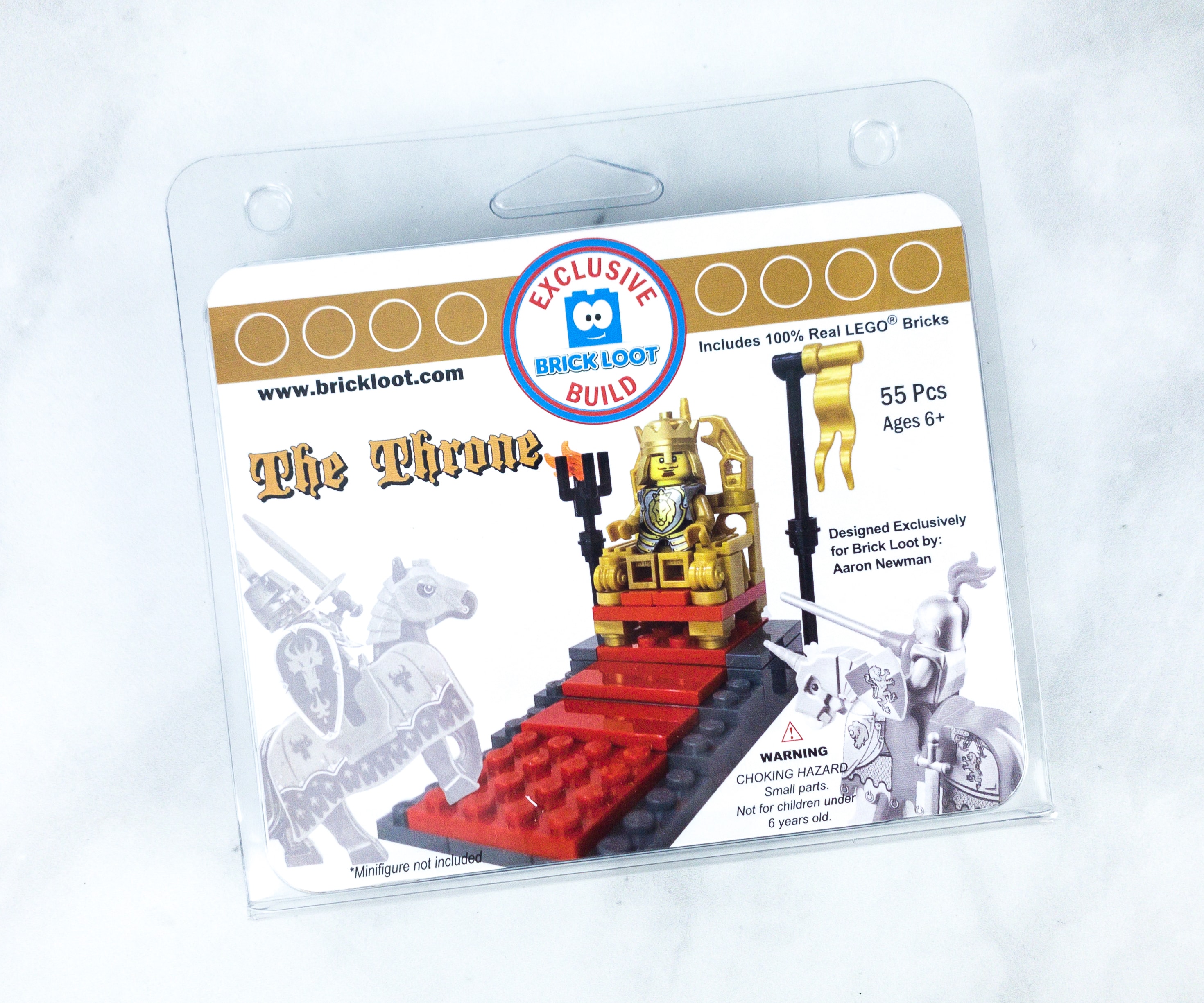 The Throne 100% LEGO Build Designed by Aaron Newman. This month's featured LEGO build is a fancy throne, designed by Aaron Newman. He is a designer known for his character and storytelling block creations.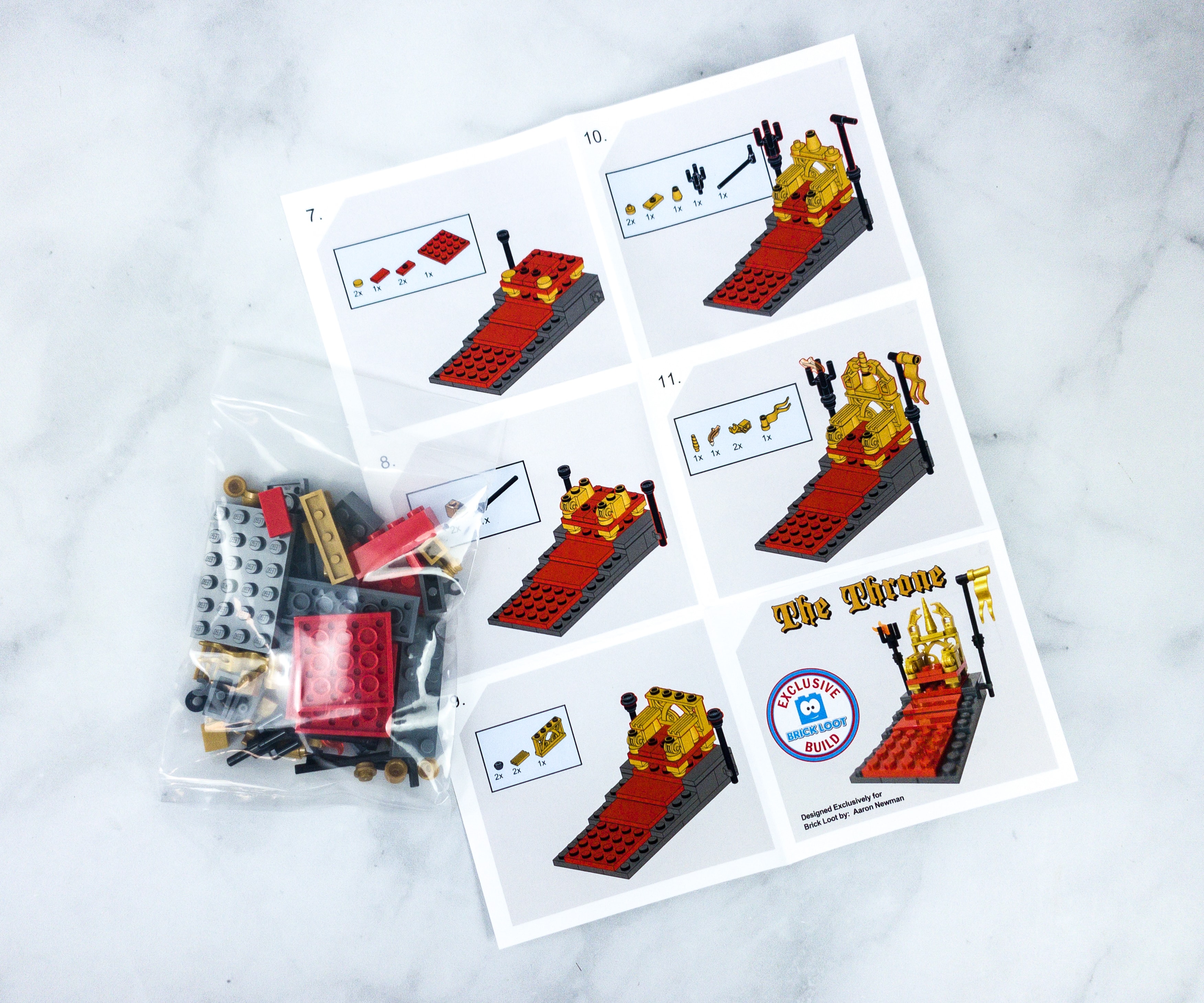 As always, the kit includes a detailed step-by-step instruction manual and a bag of Lego pieces.
It's a 55-piece LEGO build that features the palace's royal throne with a red carpet and the famous golden throne were the king sits.
This build also comes with a pair of side accessories which includes a torch and royal flag. It looks so awesome!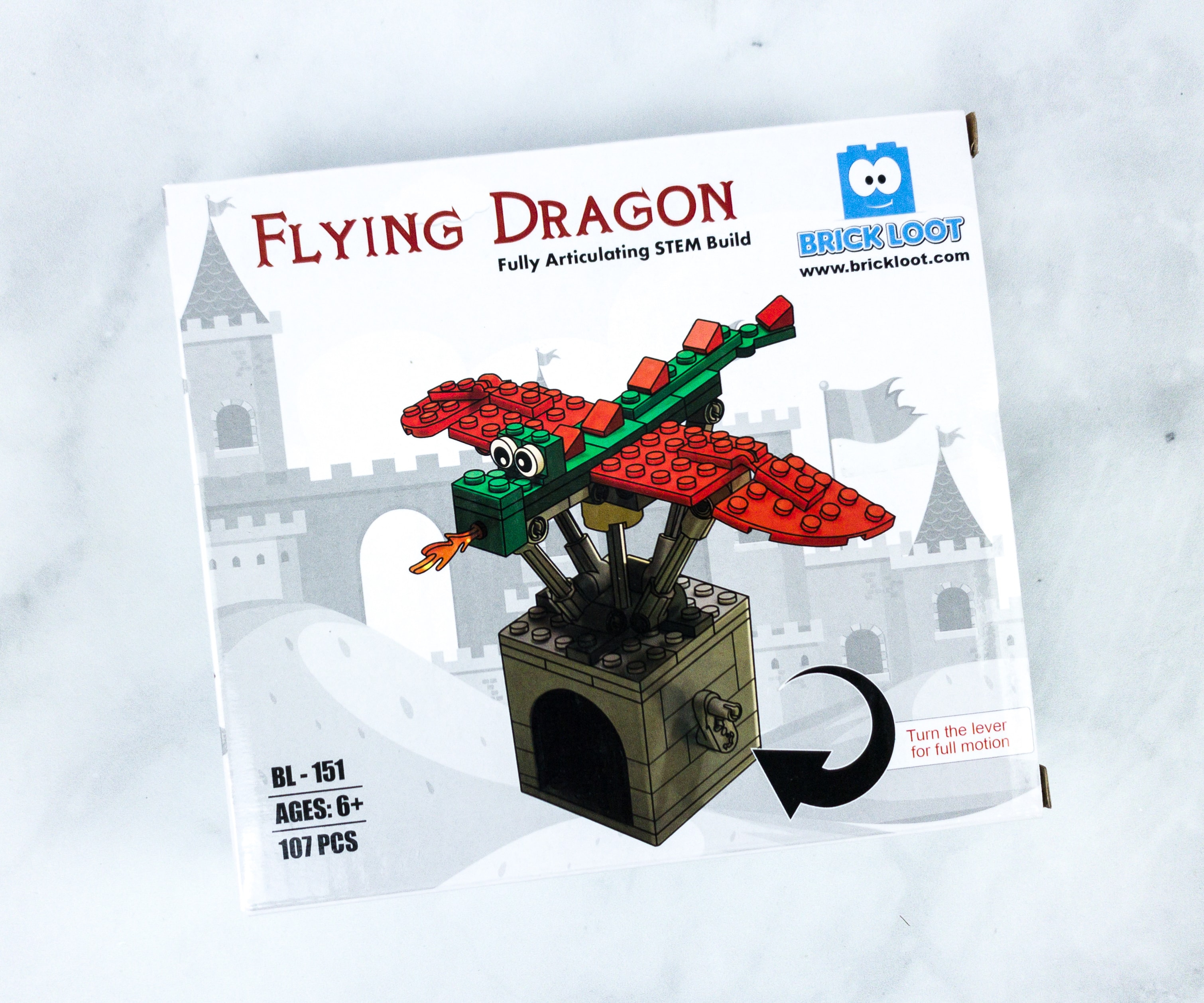 Flying Dragon. We got another build for our Royal Kingdom, and this time it's a dragon! It's composed of 107 pieces that you can easily put together.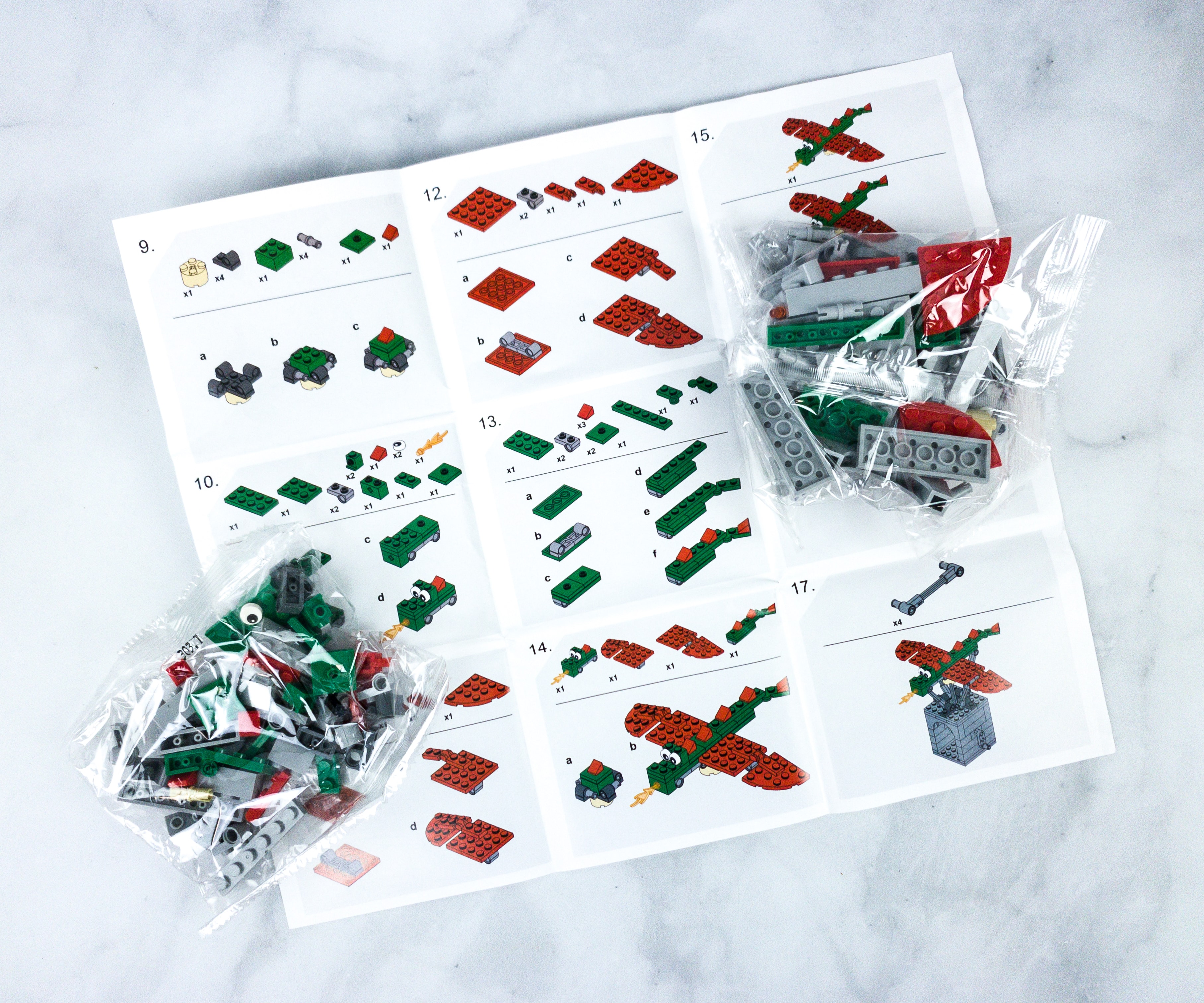 The kit includes a detailed information sheet and two separate resealable packs that contains all the Lego blocks.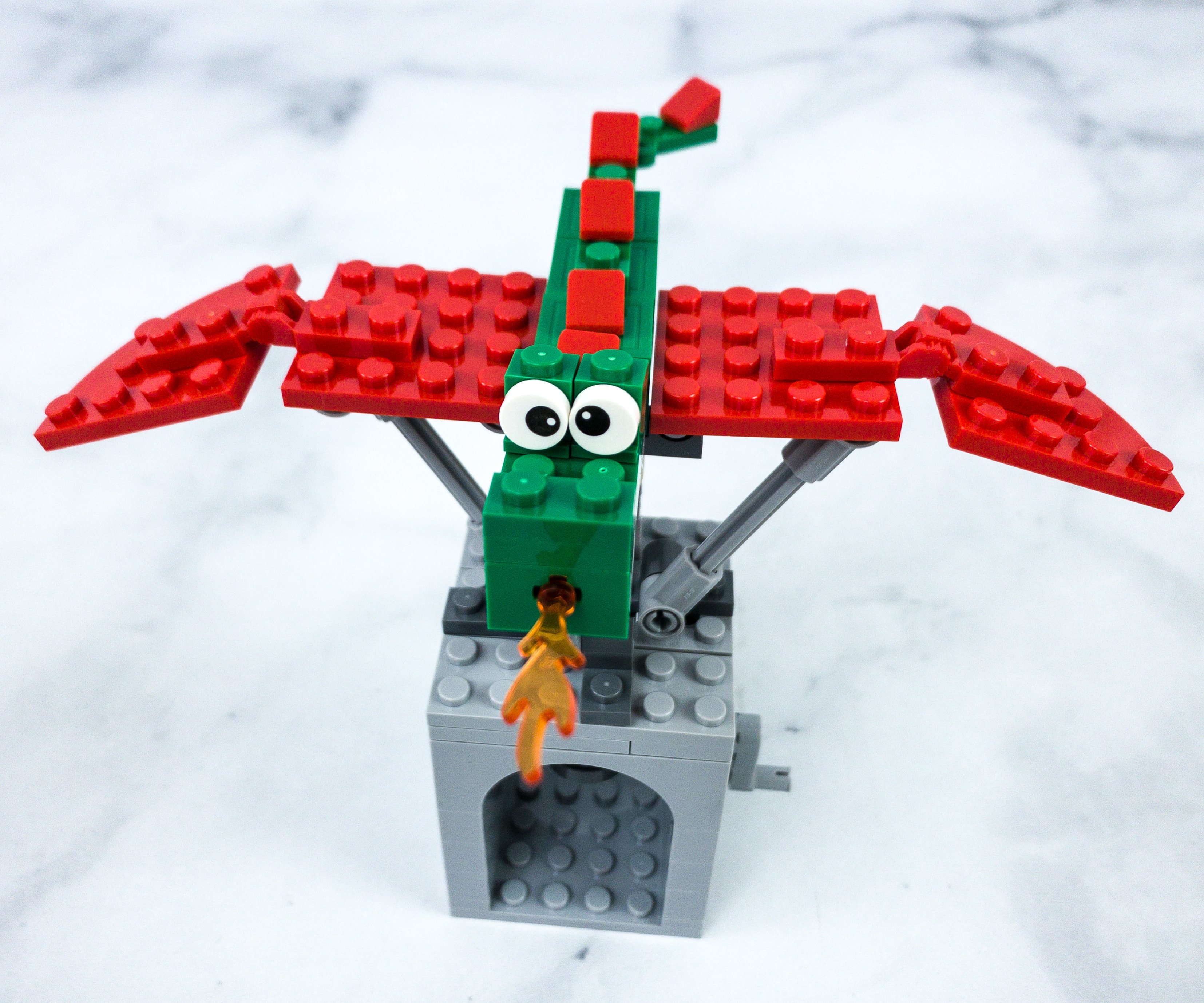 The instruction sheet is easy to follow, so it makes building this figure easier. We started building the dragon figure and then worked on the base afterwards.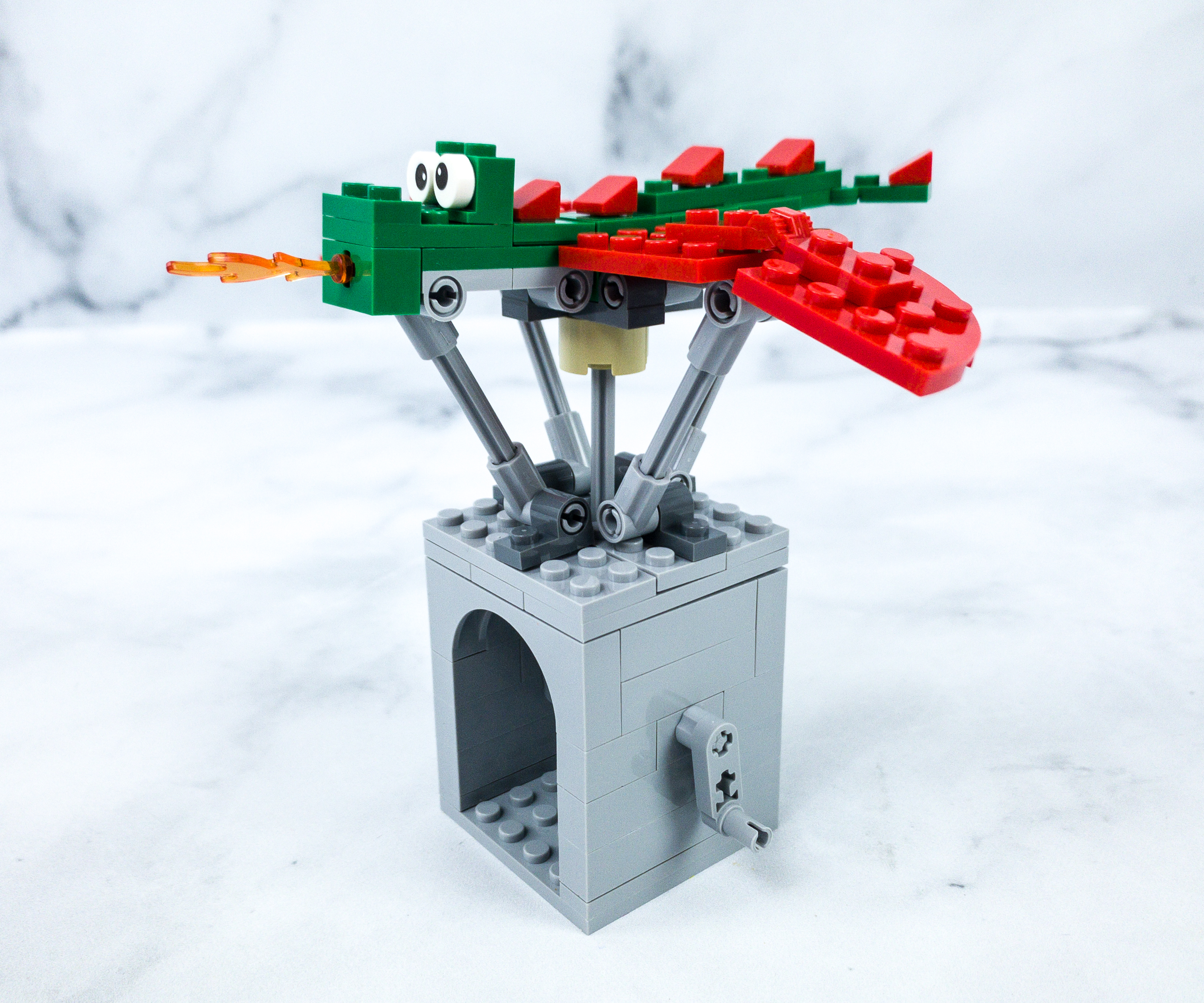 Once we are done with the dragon and the base, we connected them using the five poles which works as its stable stand.
Aside from being a stand, these poles are also used to move the dragon's head, tail, and wings.
Slowly turn the lever around and see how the dragon moves. It's flying while breathing fire!
This month's Brick Loot is SUPERB! The Royal Kingdom theme is fun and unique. We love everything in this month's box, especially the flying dragon and the throne build. I also appreciate the inclusion of guides per build because they really help us figure things out easily. We had so much fun this month, and we're definitely looking forward to get more Lego builds in our next box!
What do you think about Brick Loot?