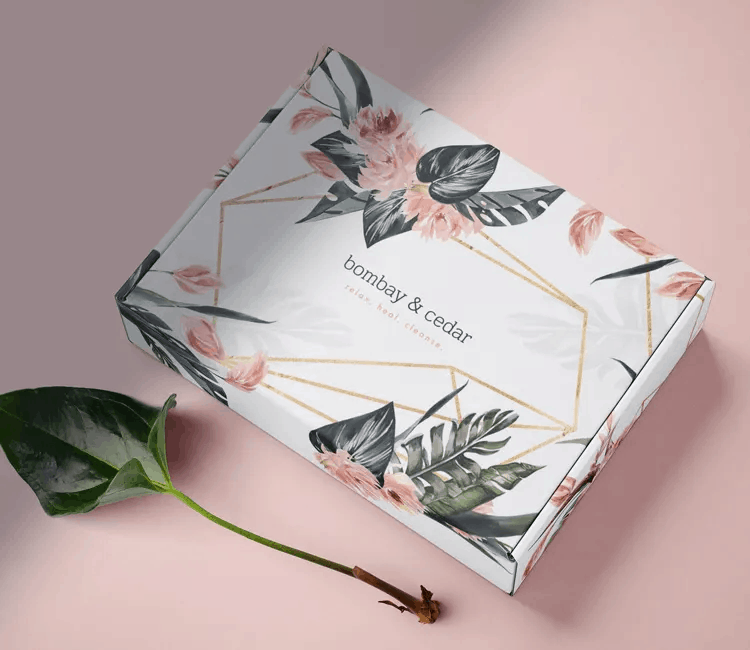 We have the third spoilers for the March 2020 Bombay & Cedar, an aromatherapy wellness lifestyle subscription that's vegan & cruelty-free.
DEAL: Get 10% off your first box! Use coupon code HSLOVE10.
The theme is REFLECTION!
Breathe and Let Be

Pause for a moment and reflect on what life has taught you. Recall the things that inspired you, stories that moved you and the inner peace that made you feel alive. Doing so will allow for a deeper understanding of your emotions, actions and habits. And most importantly allow for personal growth. We hope this month's box helps you do that.
Each Premium box includes:
We also have an update on the second item spoilers for the Lifestyle Box!
MARCH LIFESTYLE SPOILER #2 UPDATE!

Due to fears over the Coronavirus, part of our shipment of the Flight Socks by This Way have been delayed so we cancelled the remaining order. We have replaced the shortage with several more styles by Shiraleah!

If you prefer the new style then please fill out the customization survey with your new choice. If you would like to keep your current selection there is no action needed on your part.

Also, due to request, we've added a larger size of the Ink Blue socks by This Way. These are created for men but work great for plus size and those who prefer a looser compression.

We hope you accept our apologies for any inconvenience this may have caused.
Plus: