Birchbox Grooming is a monthly grooming and lifestyle subscription for men. In every shipment, you'll receive 3-4 sample items that are smaller versions of what you can order from the Birchbox site. There are two versions – Birchbox Grooming Plus for $20 per month that includes a full-size lifestyle item, or regular Birchbox Grooming for $10 per month with no lifestyle item.
This is a review of the Birchbox Grooming Plus $20 per month box.
DEAL: For a limited time when you subscribe to Birchbox Grooming use one of the codes above to score a freebie!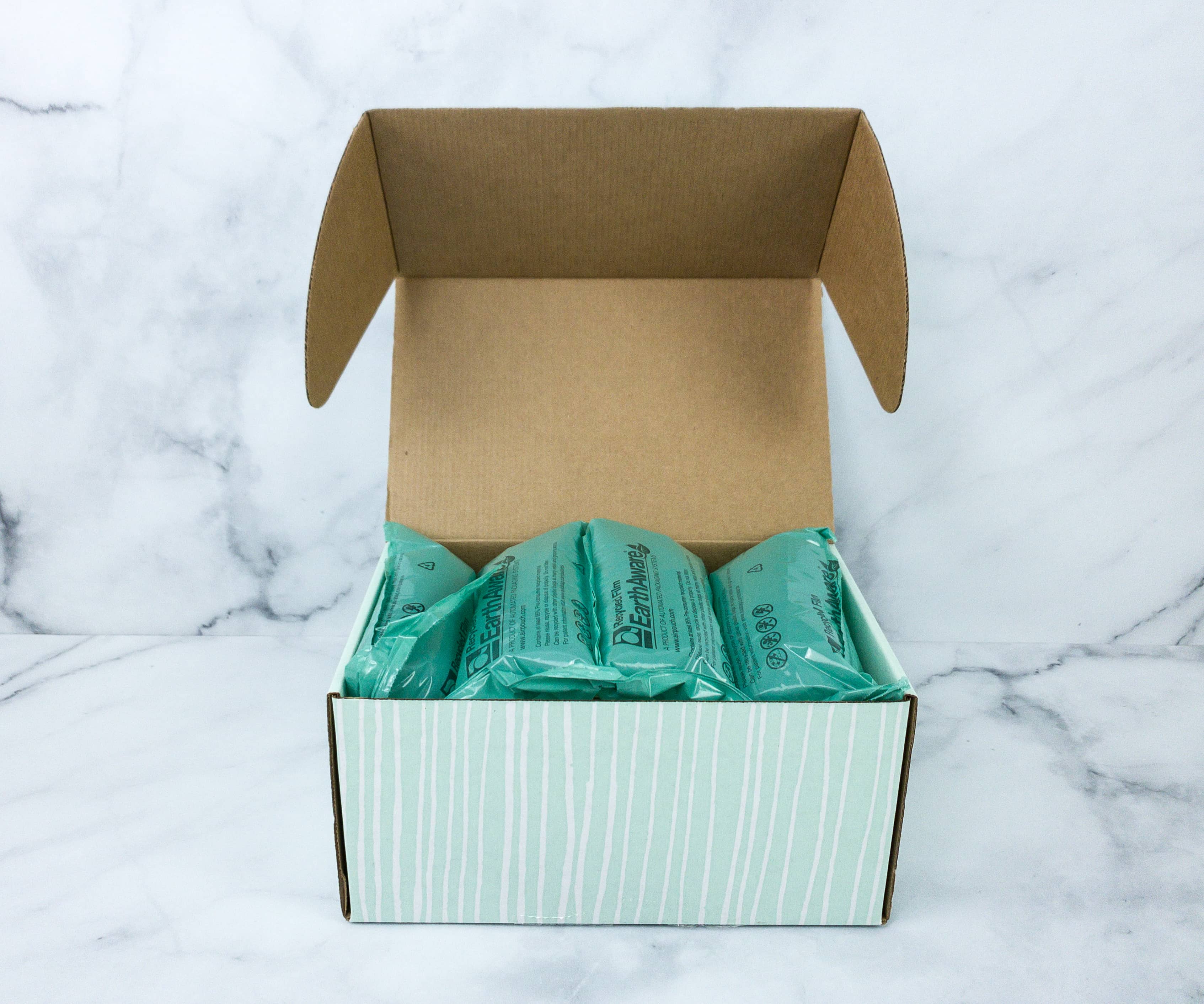 The box arrived with recycled film cushioning the items.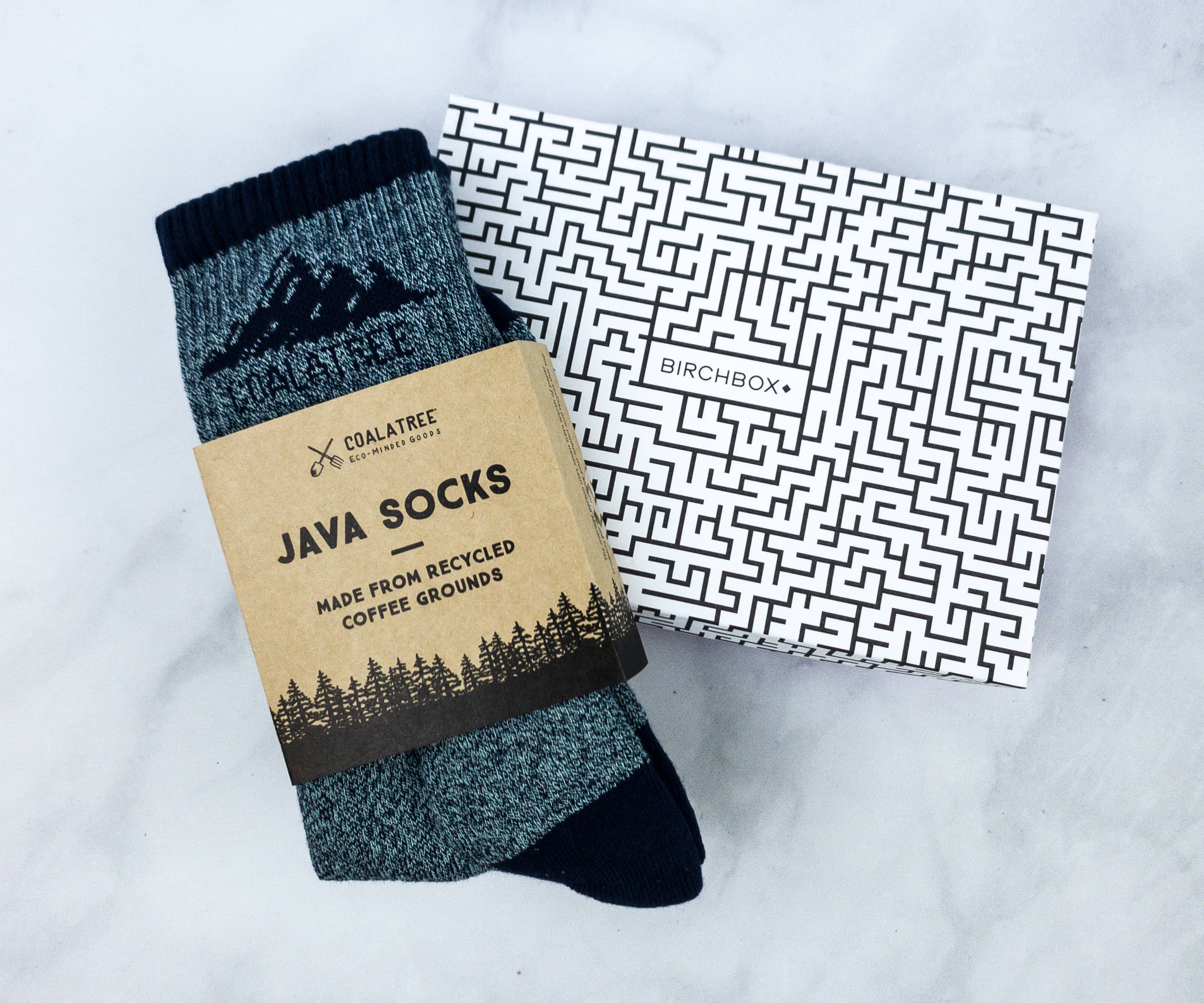 The monthly lifestyle item often doesn't fit in the sample box. This month's lifestyle item are blue heathered hiking socks!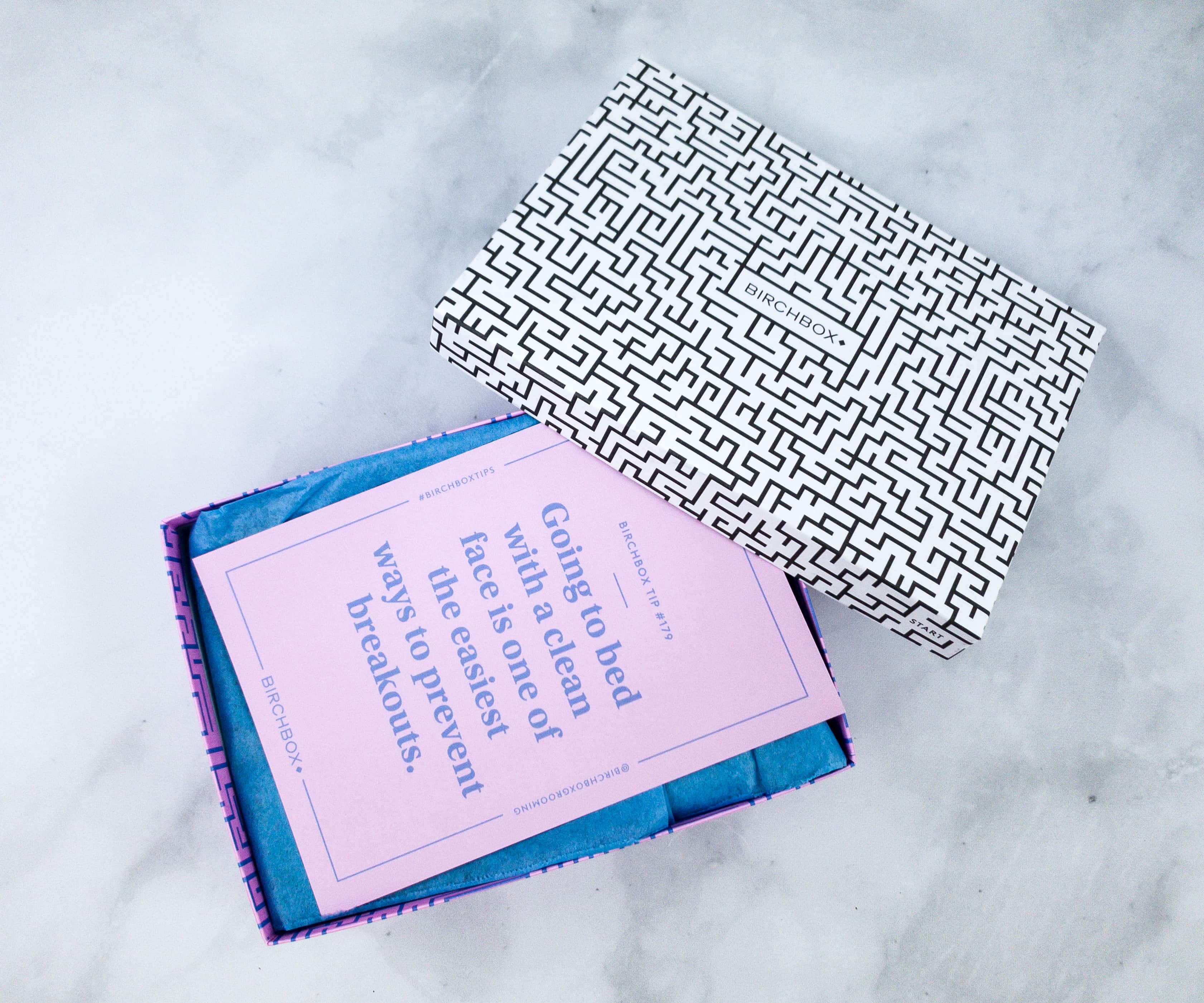 The items were packed in a blue wrapping paper covered with the Birchbox's exclusive tip card.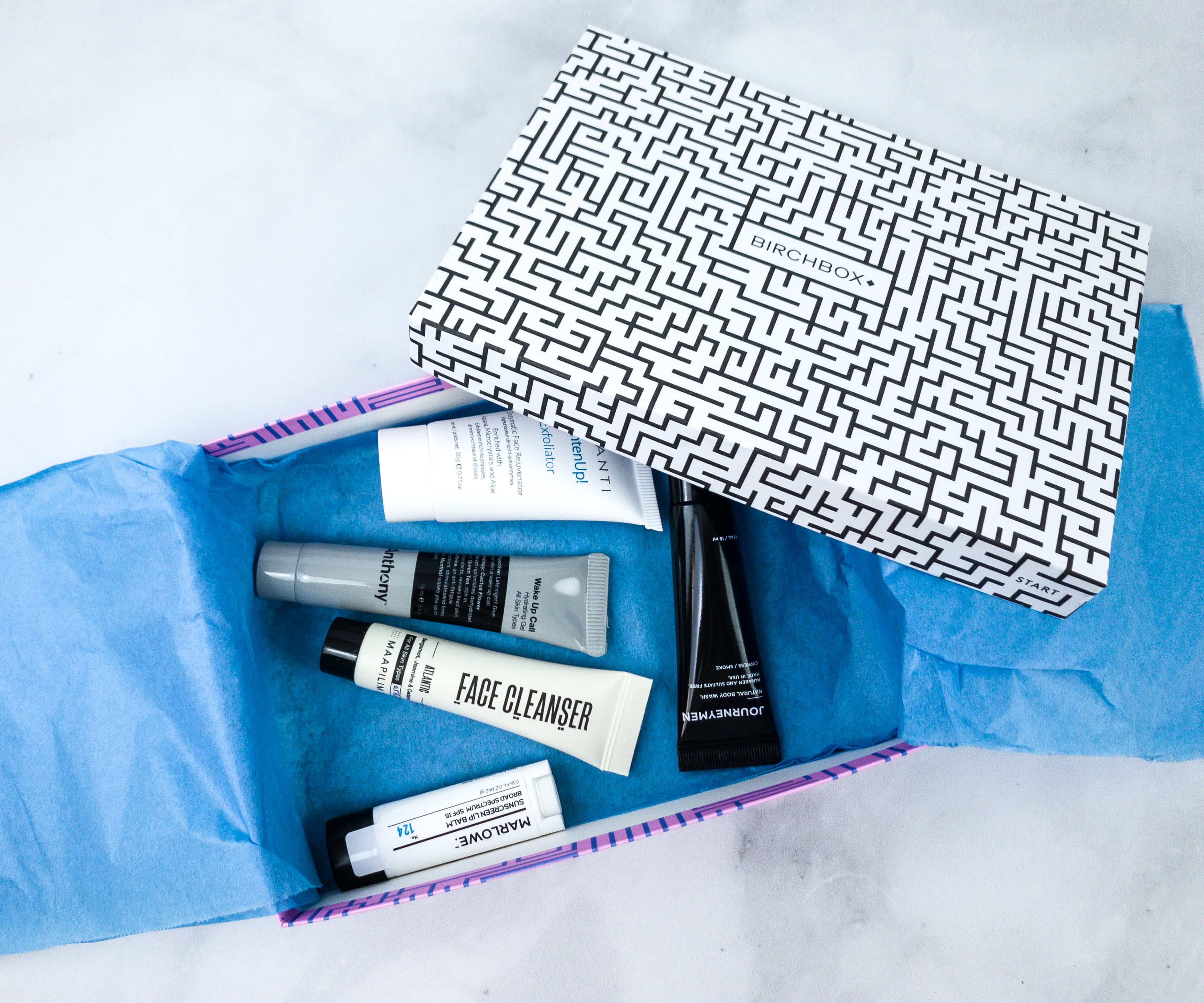 Birchbox has always been about the samples, so if you are a stickler for calculating in-box value, you'll have to do some math to figure the per ounce value. The cards show the price for the full-size version of the included items — they are available on the Birchbox site. You can see your box at birchbox.com/mybox.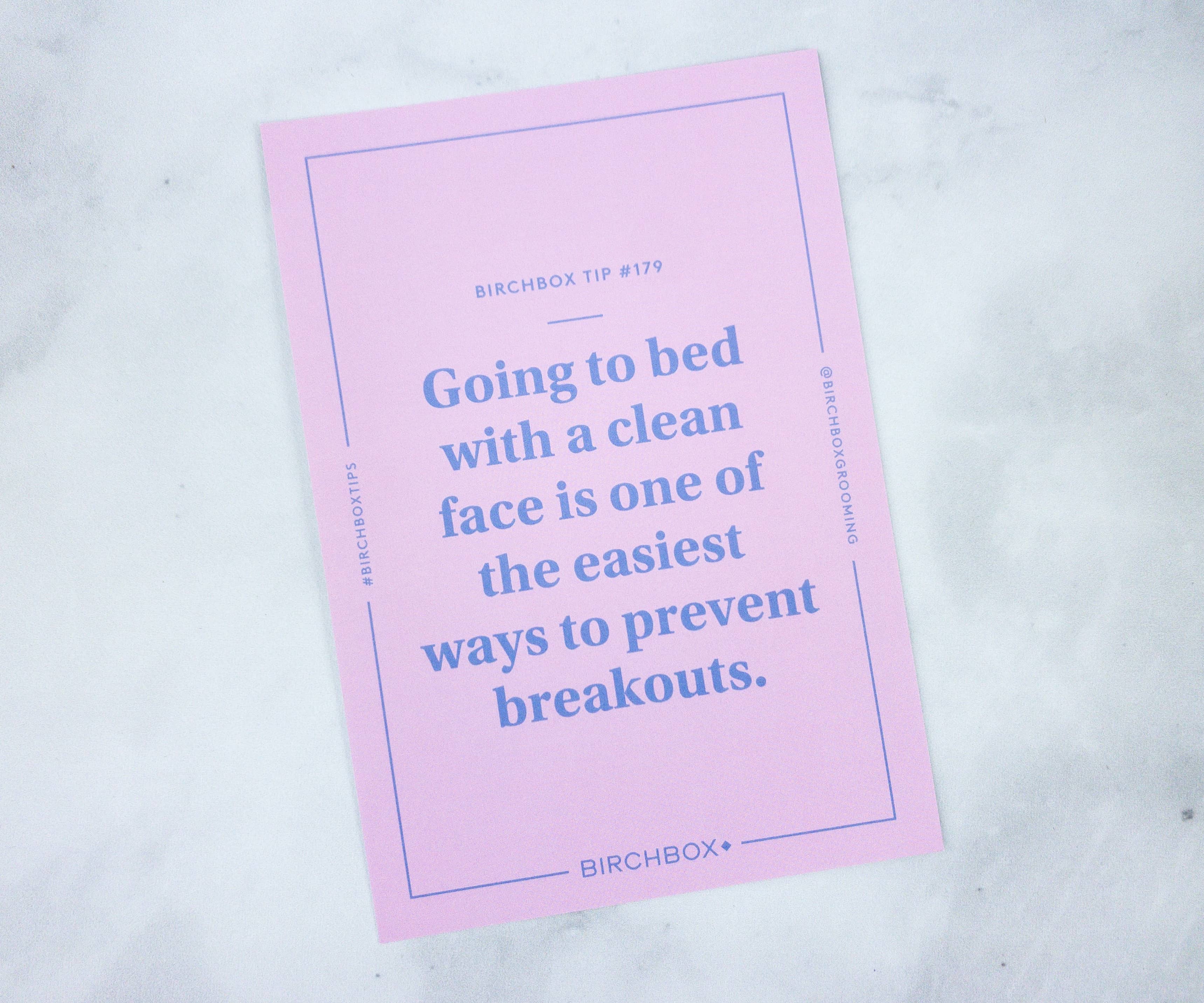 Birchbox Tip #179:
Going to bed with a clean face is one of the easiest ways to prevent breakouts.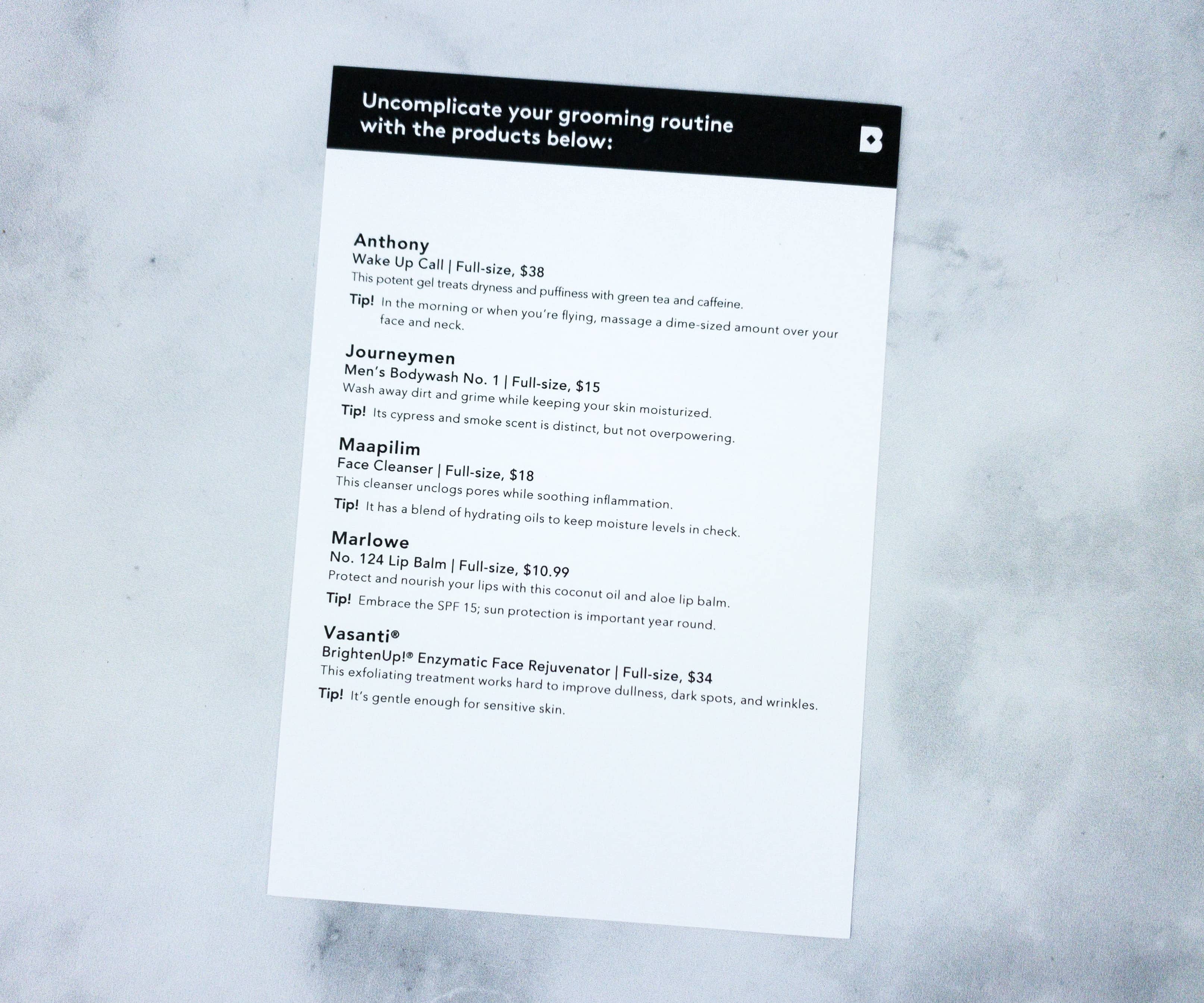 This info card identifies the 5 samples in the box. It lists the price of the full-size version available on the Birchbox site, plus a brief tip on how to properly use it.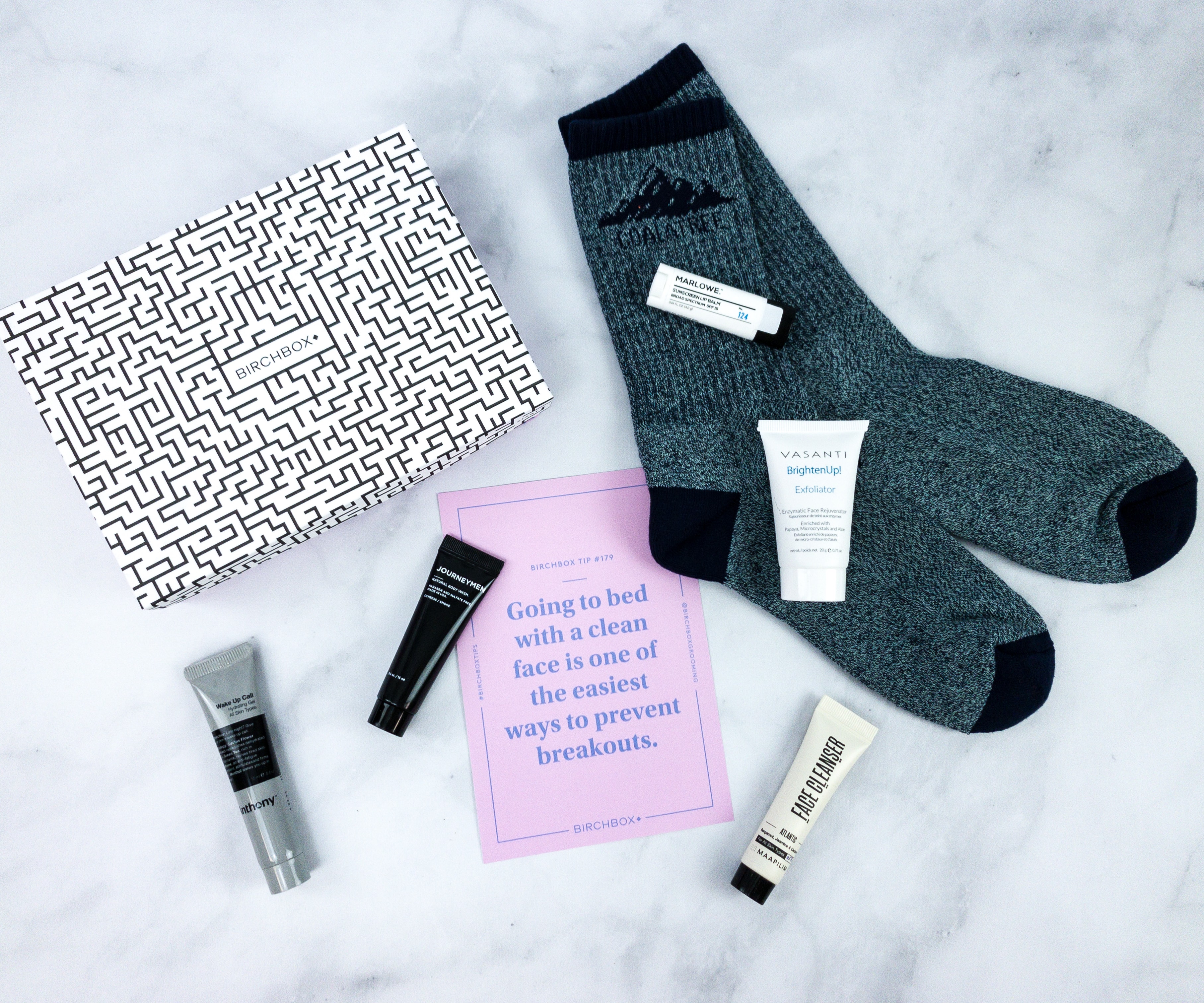 Everything in February 2020 box!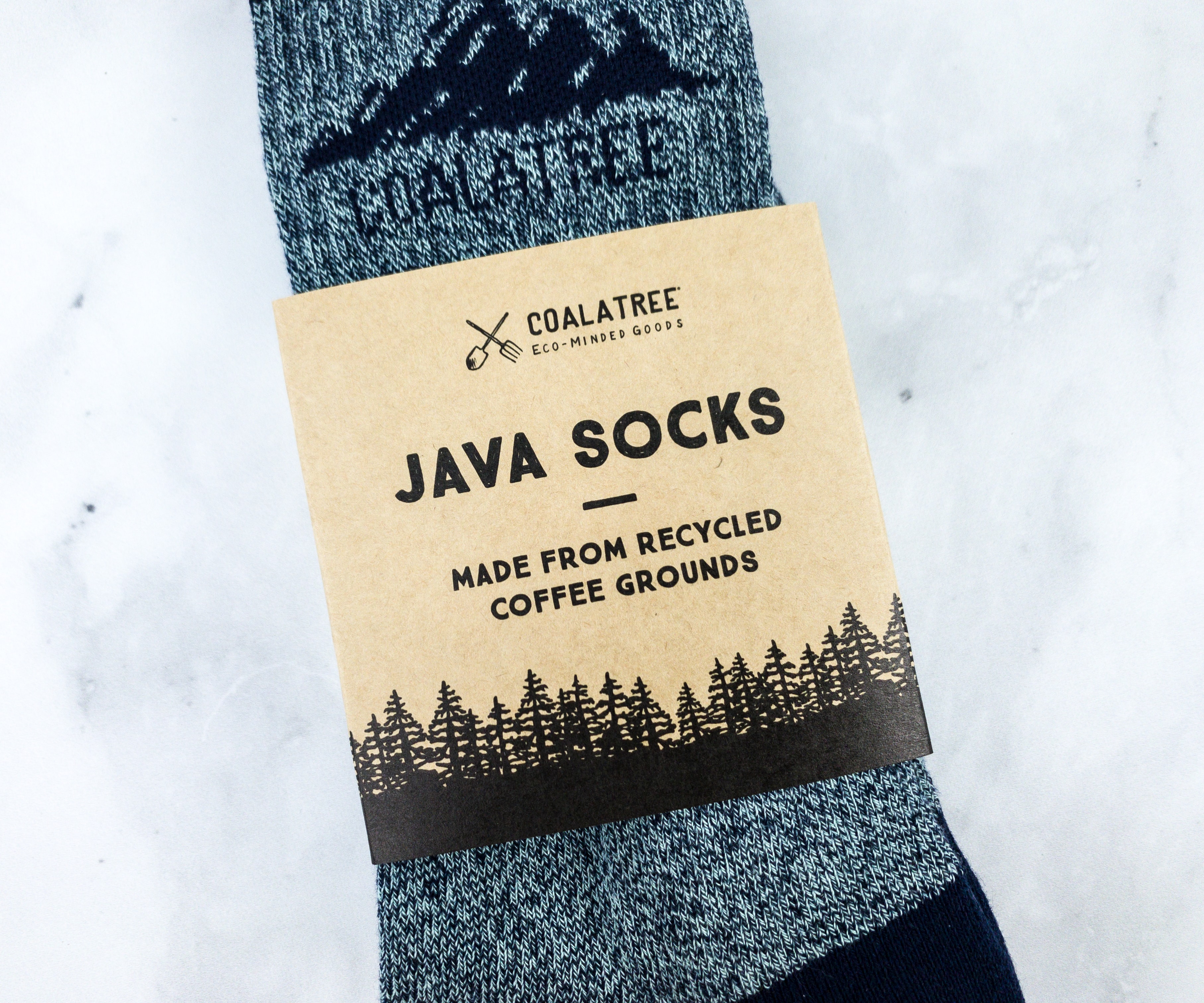 Coalatree Heathered Hiking Sock Blue ($15) This month's lifestyle item is a pair of crew-cut style hiking socks!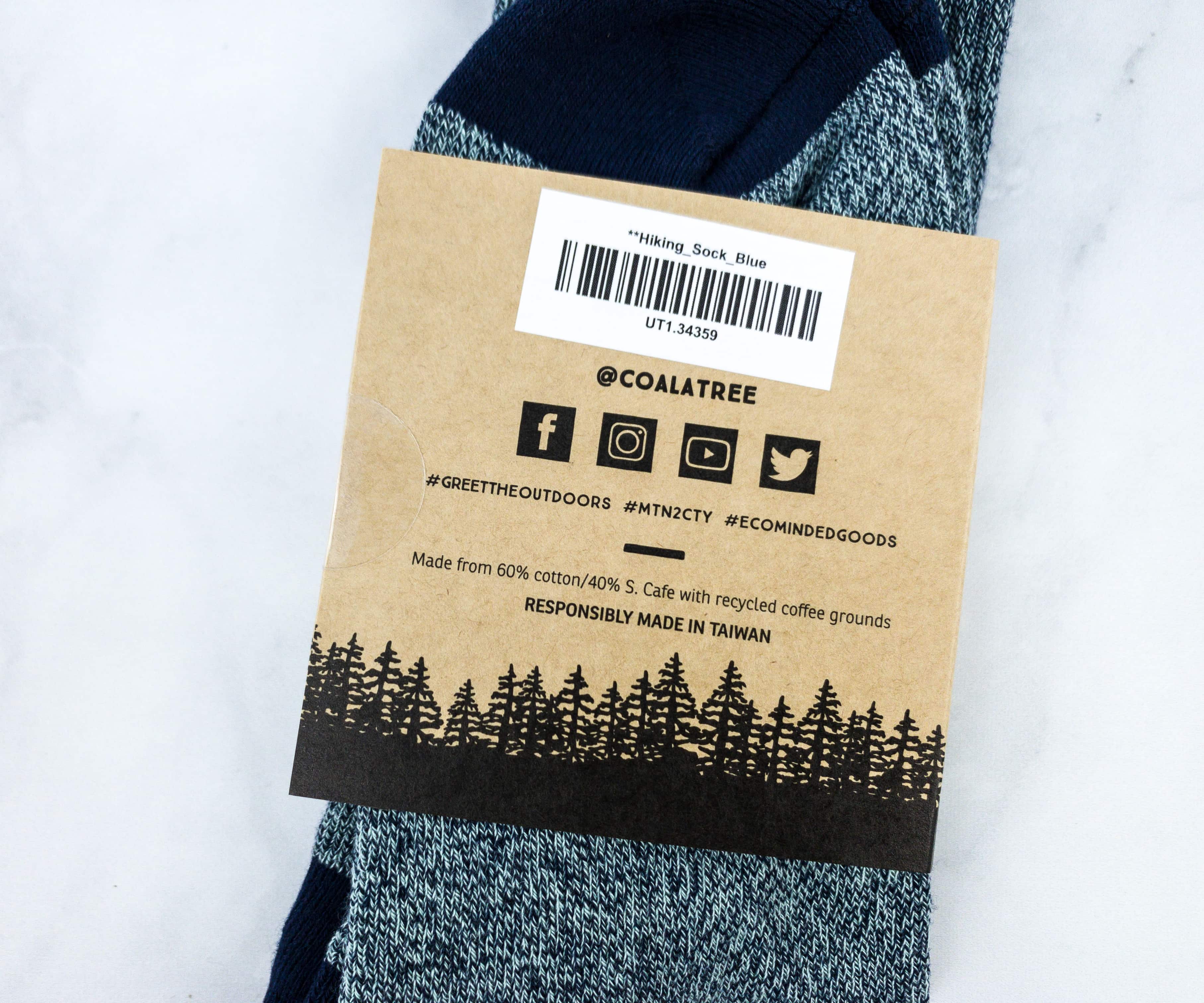 The label encourages us to share our great socks experience on social media using #GREETTHEOUTDOORS #MTN2CTY #ECOMINDEDGOODS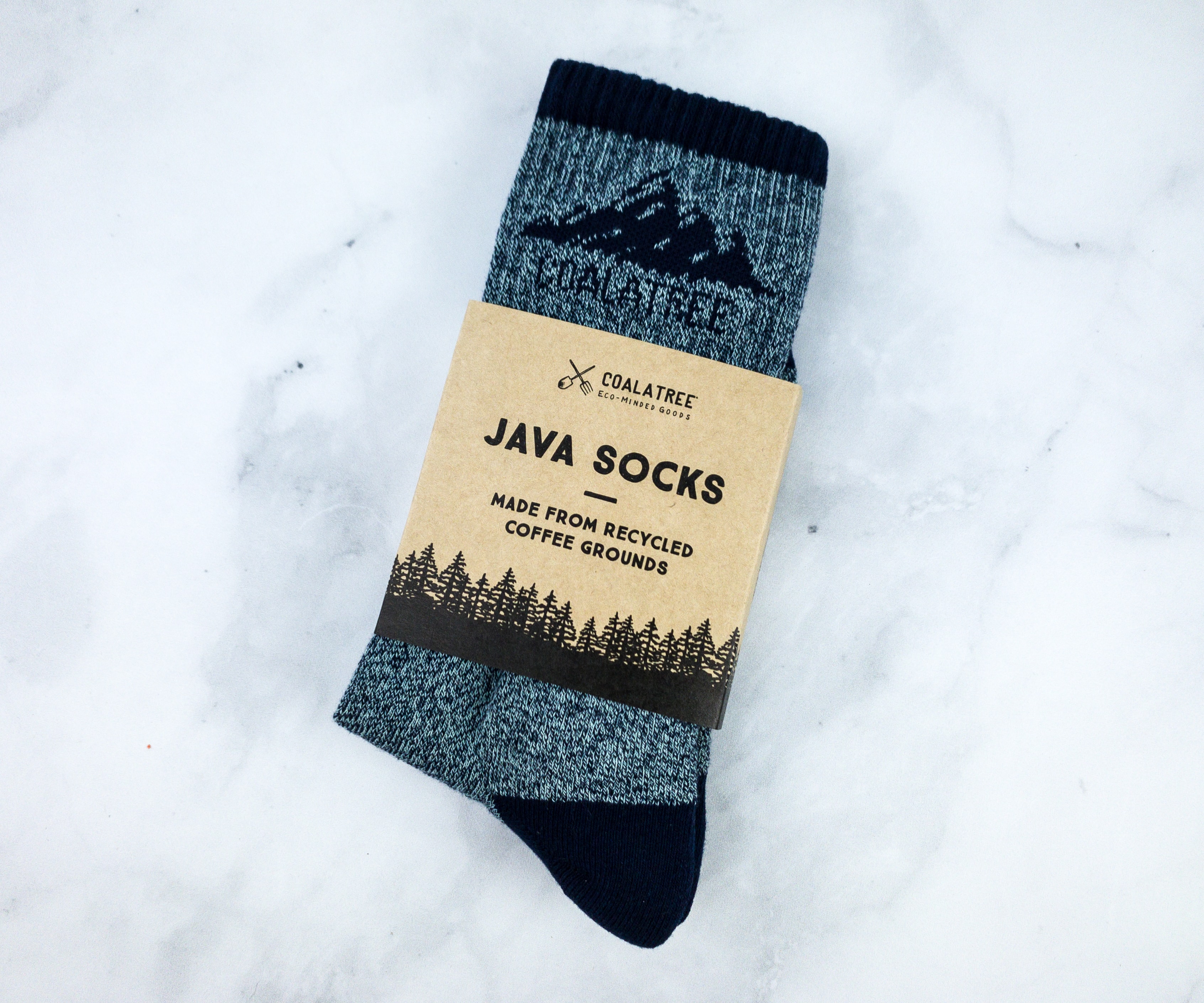 These socks are made from 60% cotton and 40% recycled materials including coffee grounds and plastic bottles. They're eco-friendly!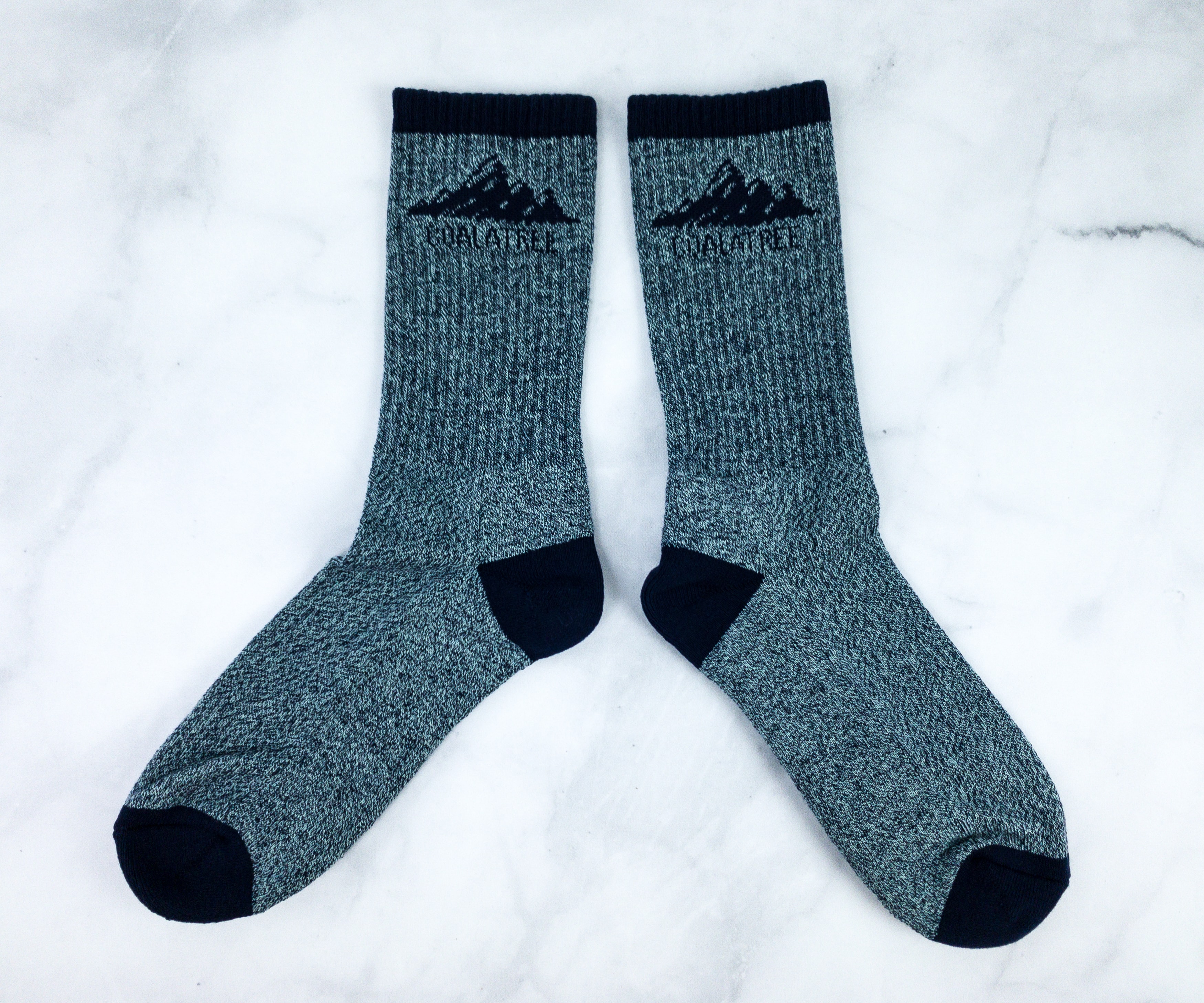 They are heathered socks with a gray base color, reinforced black cuffs and heels, and blister-free toes.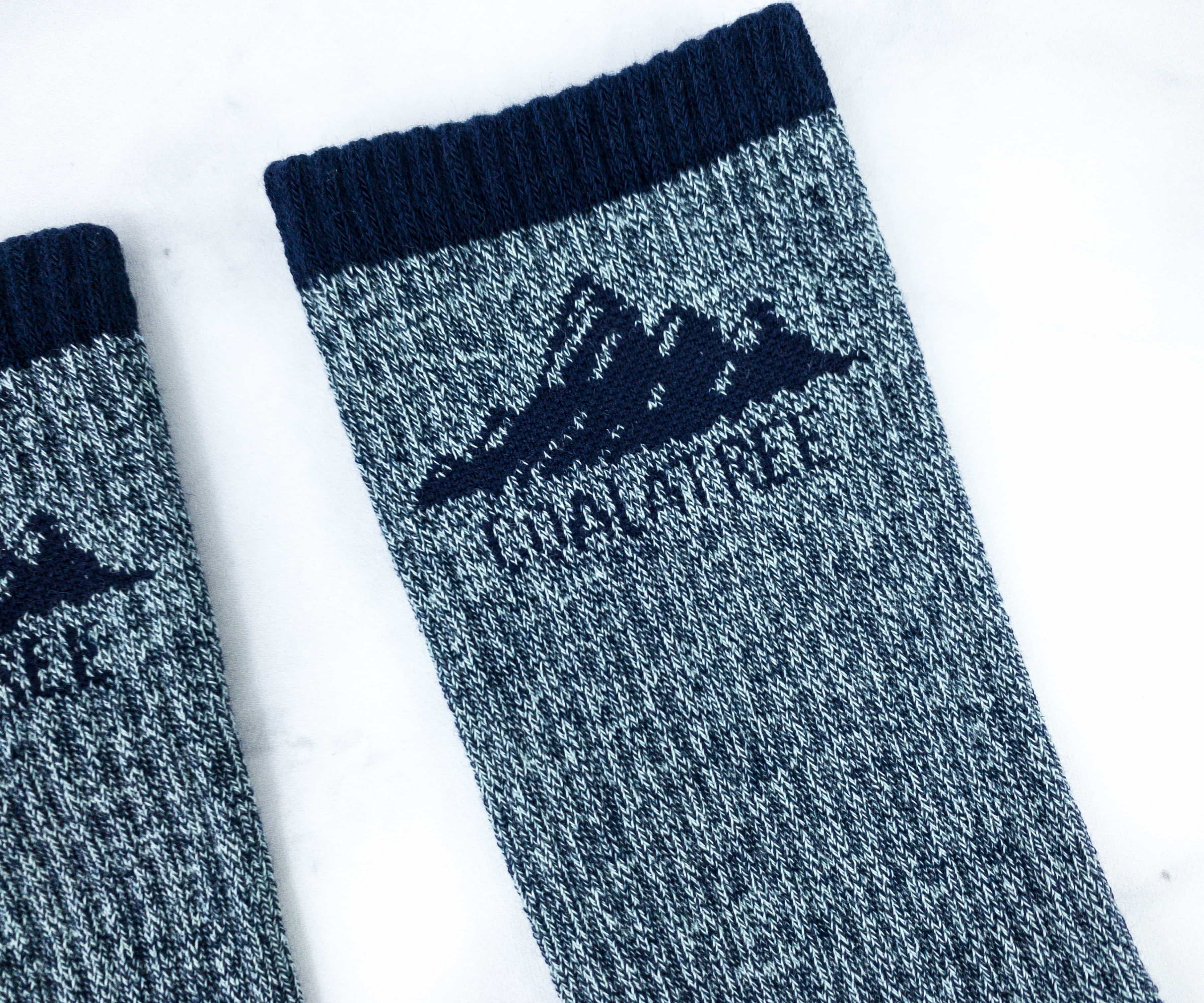 Featured below the cuff is the brand's trademark logo!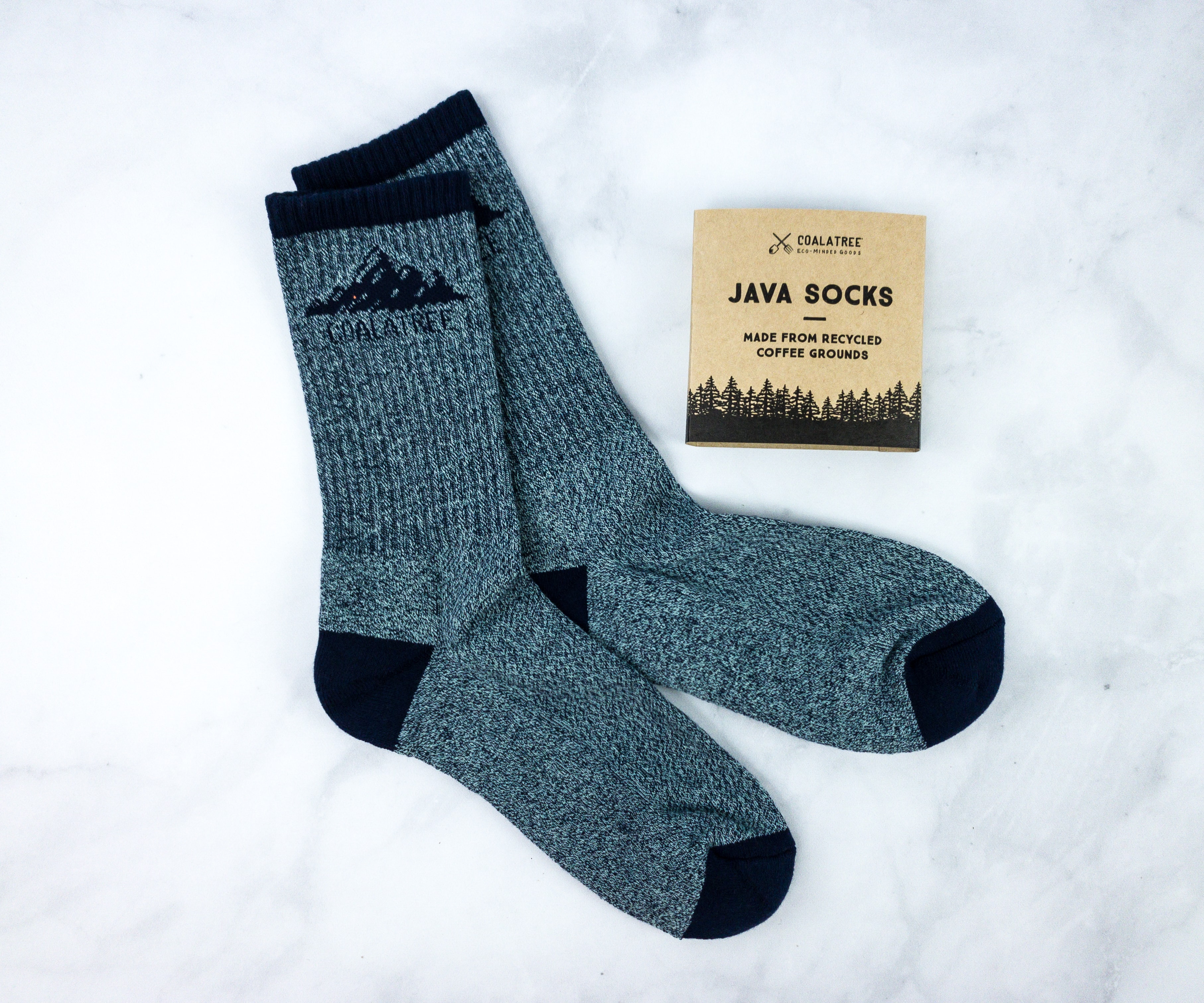 These socks are designed for hiking, no wonder they're thick, warm, and comfortable! They pair well with hiking boots!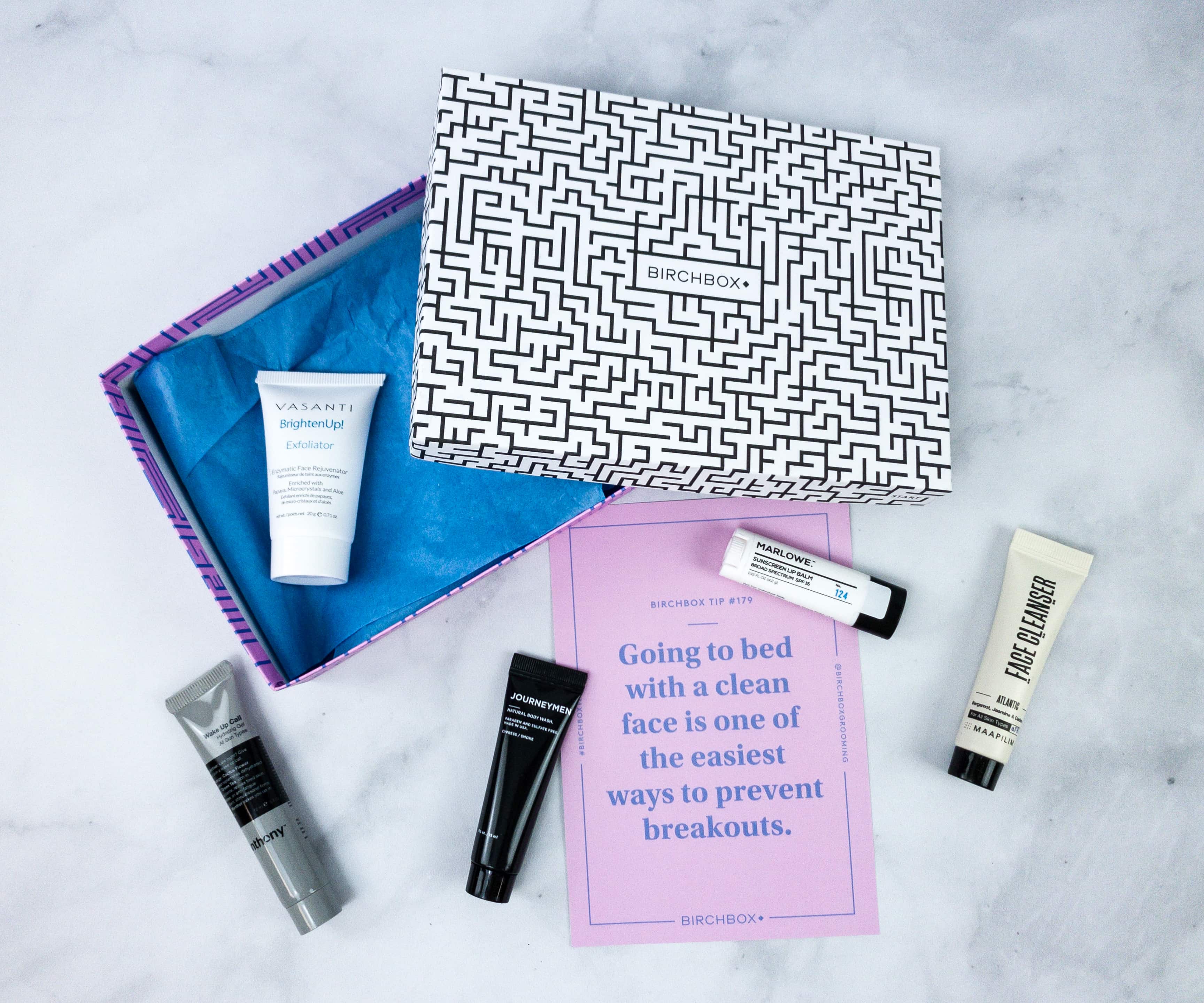 Everything in my February 2020 box!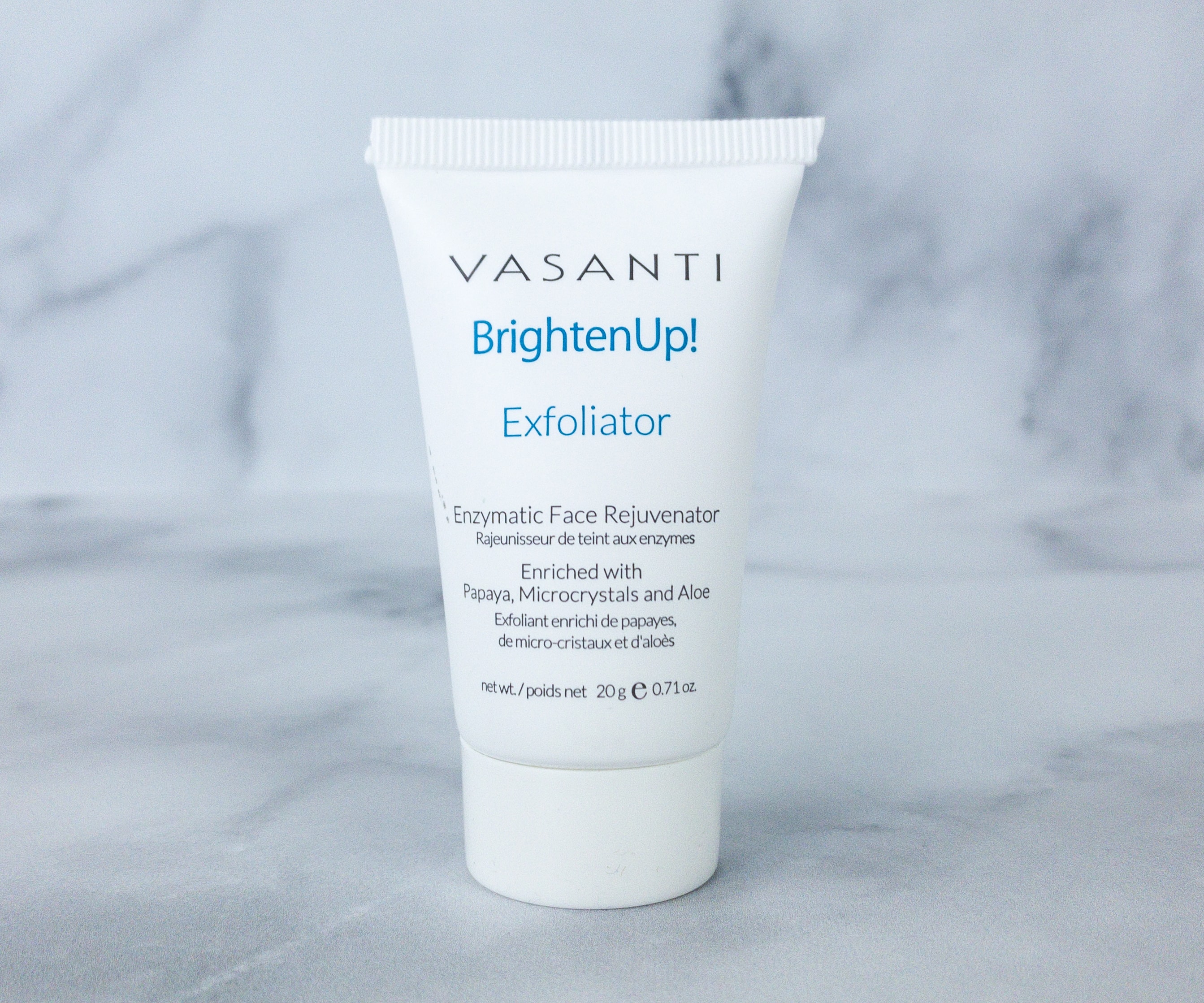 Vasanti Brighten Up Enzymatic Face Rejuvenator ($5.71) This exfoliator is ideally applied after cleansing, as it helps eliminate dullness, dark spots, uneven skin tone, and signs of aging. If you are following a skincare routine with several steps, this one will be useful for you because its formula helps your skin absorb other skincare products better. Key ingredients include papaya enzymes and aloe vera.
Marlowe No. 124 Lip Balm ($4) To give our lips the moisture it needs, they included lip balm made from all-natural ingredients and SPF 15. Coconut oil and aloe vera nourish and protect lips while keeping it smoother and softer. It makes a perfect everyday lip balm!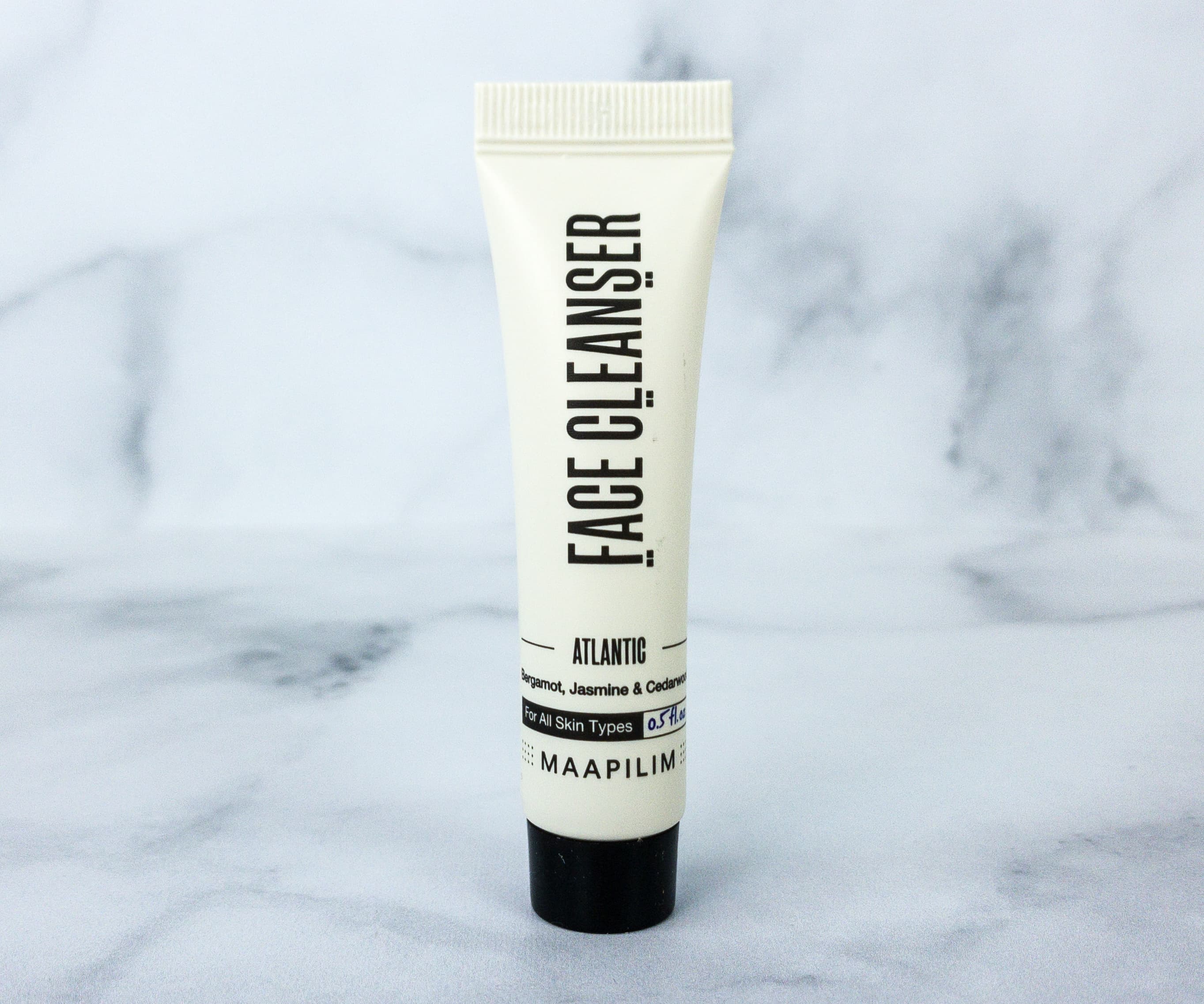 Maapilim Face Cleanser ($2.65) This cleanser was formulated to free your face from all the dirt and dust without sacrificing its moisture and glow. It's a classic cleanser that soothes inflammation and unclogs pores with its bergamot, jasmine, cedarwood, and aloe ingredients.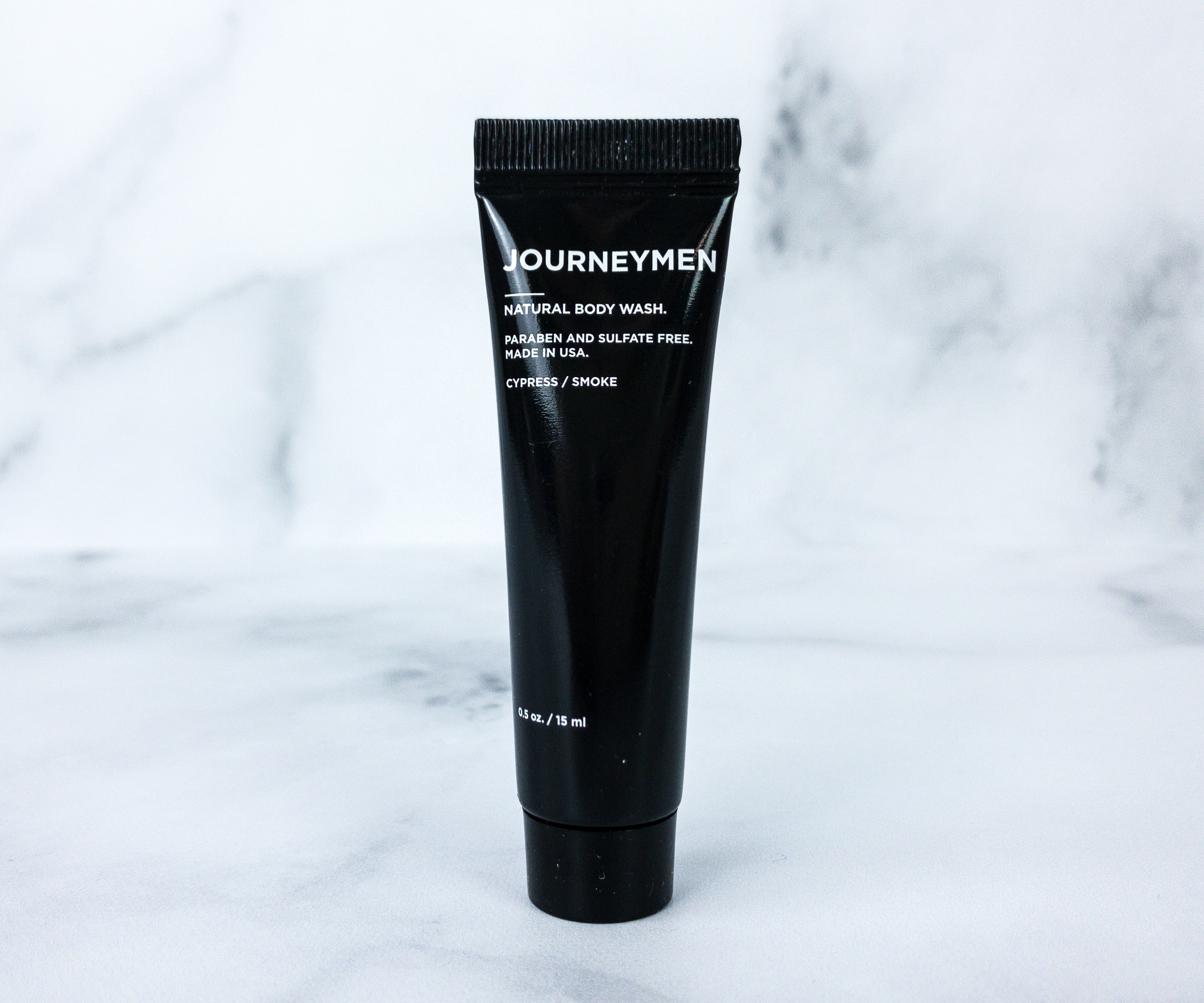 Journeymen Men's Bodywash No. 1 ($0.95) Infused with amino acid, this all-natural body wash soothes and moisturizes the skin. It's something I won't really mind using every day. With top notes of cypress leaf and a smoky red cedar background, its scent is really manly and the good thing is that it lasts!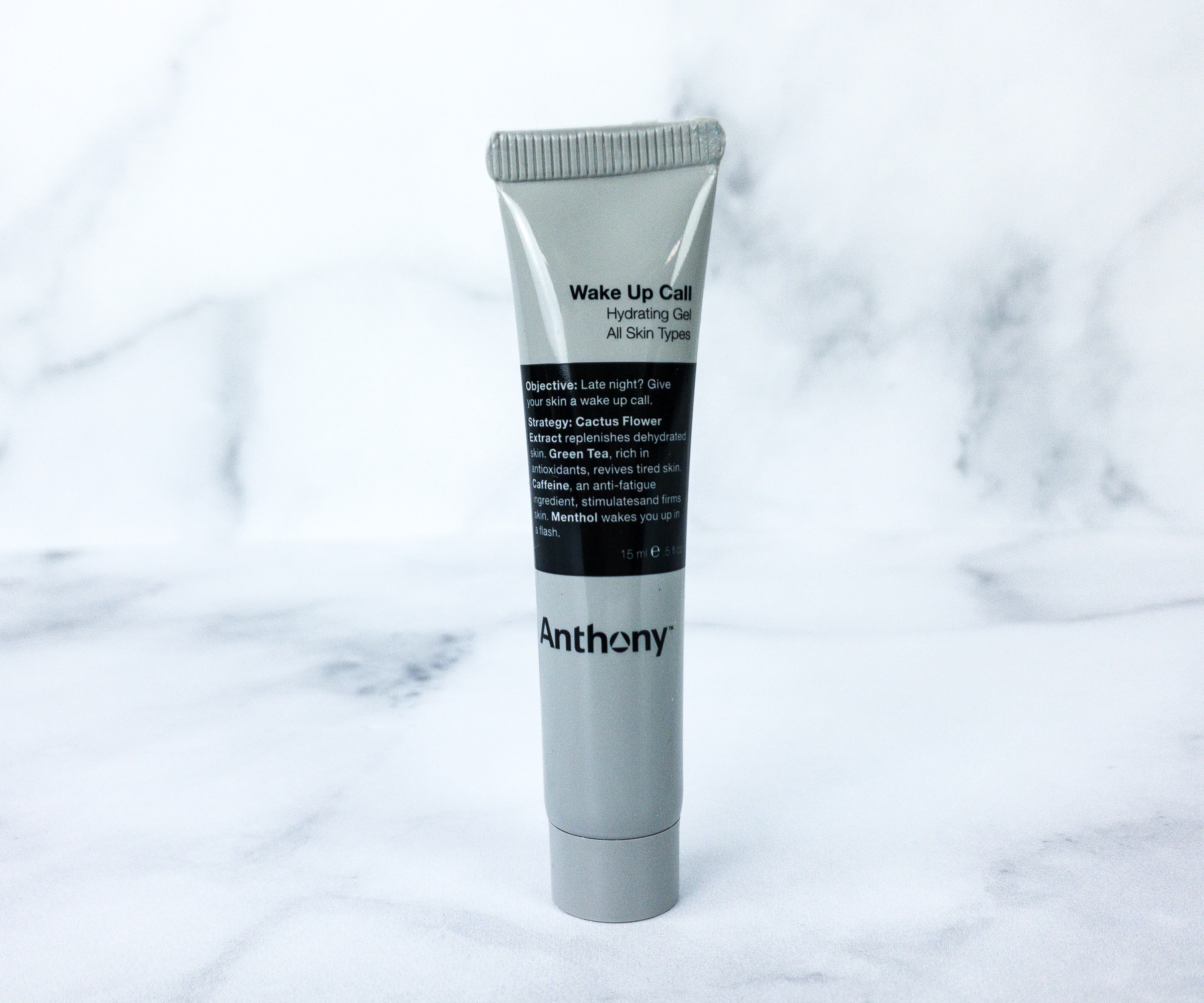 Anthony Wake Up Call ($6.33) A blend of cactus flower extract, green tea, and caffeine makes this formula ideal for rejuvenating dry and dull skin. It's ideally applied whenever your skin needs a pick-me-up! Just get a dime-sized amount and massage on your face and neck. It doesn't feel heavy or sticky on my skin, which is really great!
Birchbox Grooming makes shopping for grooming items much easier! I always look forward to discovering new brands and rediscovering old favorites through this subscription. This month, I got a facial cleanser and a moisturizer which are gentle enough for everyday use. I also appreciate the inclusion of the men's body wash which removes dirt and leaves my skin feeling nourished as well. Another thing I look forward to from this subscription is the lifestyle item! The lifestyle add-on is always worth the price because it's always full-size, useful, and top-quality. Content-wise and value-wise, this box is really commendable!
What's your experience with Birchbox Grooming?