Betty Boomerang is a bimonthly subscription box that delivers retro-style goodies for those who love the designs of the past. Get 4-5 retro-styled goodies, which may include exclusive pieces from retro-inspired artisans, for $49.00 every other month.
ICYMI, Betty Boomerang is now closed. This will be the last box, and refunds will be issued for prepaid boxes. Read more info about the announcement here.
The items were wrapped with sky blue paper.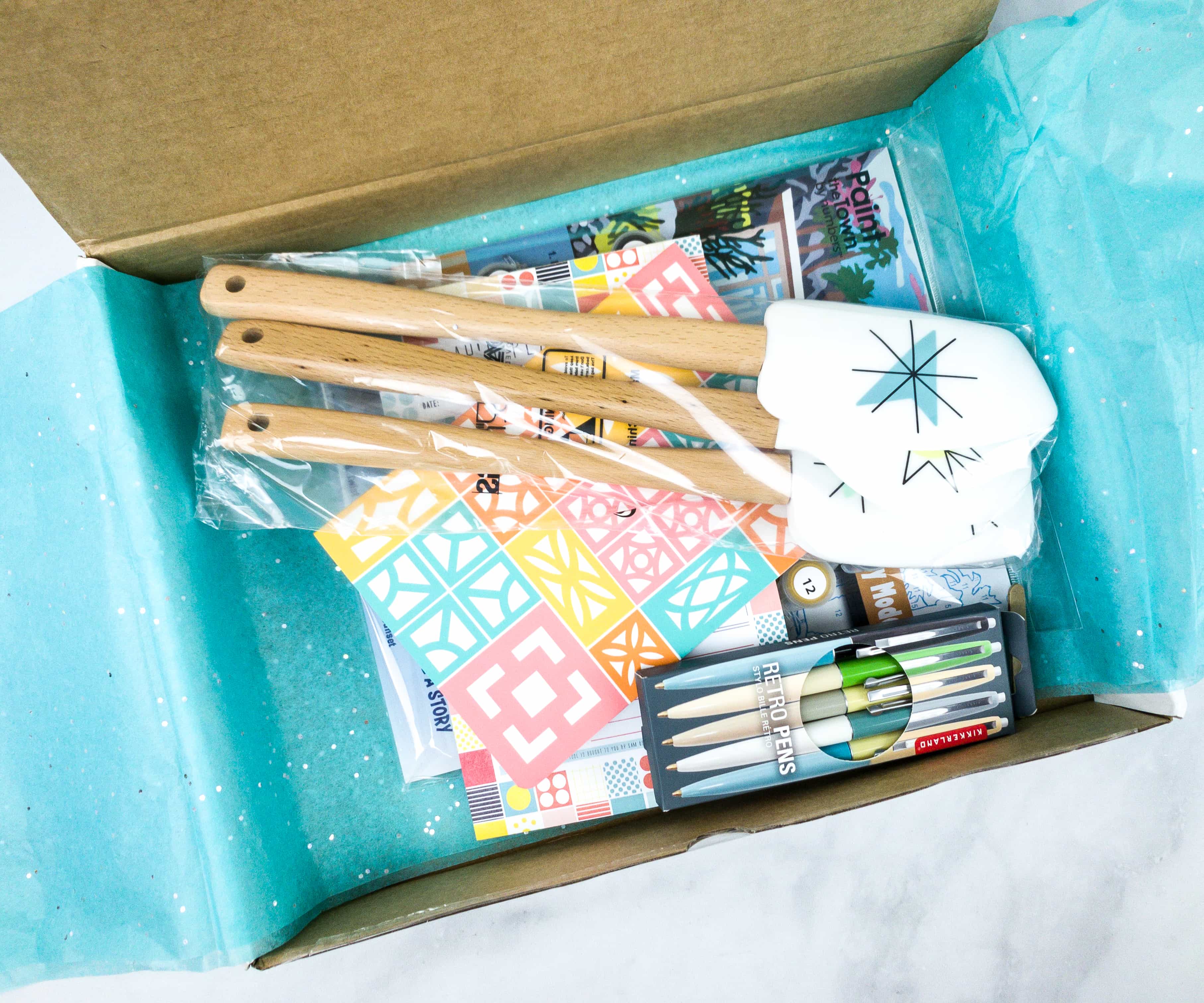 Some of the items were packed with plastic and others came in their original packaging.
This month's theme is "All Good Things…"!
They feature an artist spotlight every month. For this month, all eyes are on Paint the Town by Numbers, a husband and wife team that teach at Nashville School of the Arts high school, and this couple enjoys telling stories of people and places through vibrant illustrations.
And as always, there's a note from Betty, and she also listed the items that we'll find in this month's box.
Everything in my February 2020 Betty Boomerang box!
Spatula Set designed by BetteLove Studios ($19) These spatulas are really cute, and they will be very useful too as we love to bake.
The set includes a normal spatula, a scraper, and a spoon. Each has a retro-designed silicone head and a wood handle.
Social Share Bonus Item: Notepad ($4.50) Organizing daily tasks is made easier by this notepad. The template is easy-to-fill and the colorful patterns make it look more fun!
Breezy Notebook ($5.50) The cover of this notebook is really colorful, and it features some breeze block patterns!
The pages are dotted, making it easy to write in an organized manner.
Retro Pens ($7) To go with my new notebook, I also got a set of 5 retro pens!
These are swanky and fashionable pens. They are all retractable pens, and they come in colors that are trendy back in the 60s.
Paint-by-Number by Paint the Town by Numbers ($22) Anyone can do masterpiece with the aid of these Paint-By-Number artworks!
The pack contains 1 paint canvas, 18 paint colors, and a paintbrush.
The pack also included an info sheet, where they show artwork variants.
The paint palette comes in 18 atomic colors, and these numbers will correspond to the number that is printed on the image on the canvas.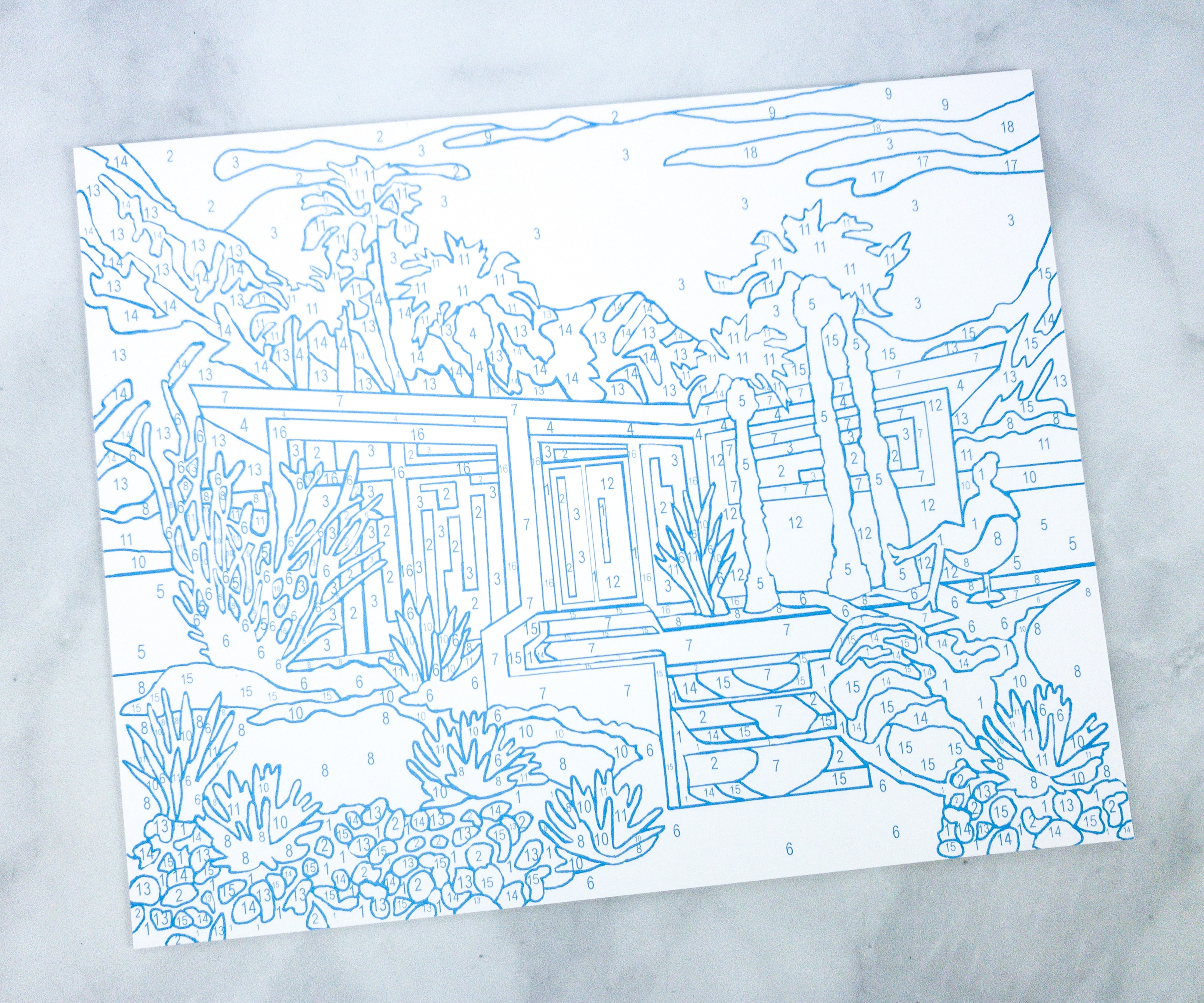 The image that I got is Mid-Century Modern. The art style and colors are fitting for this retro-themed box. This is also a relaxing and artistic way to unwind!
I love retro-themed goodies and Betty Boomerang has exceeded my expectations in every box! The last box is definitely not an exception. I love my retro-themed notebook and notepad, and I even got a bunch of retro pens to go with them. The spatulas are also pretty useful in our kitchen. I like the painting kit as well, as it's fun, entertaining, and easy to use. I'll definitely miss getting this awesome subscription monthly!
What do you think of this month's Betty Boomerang box?