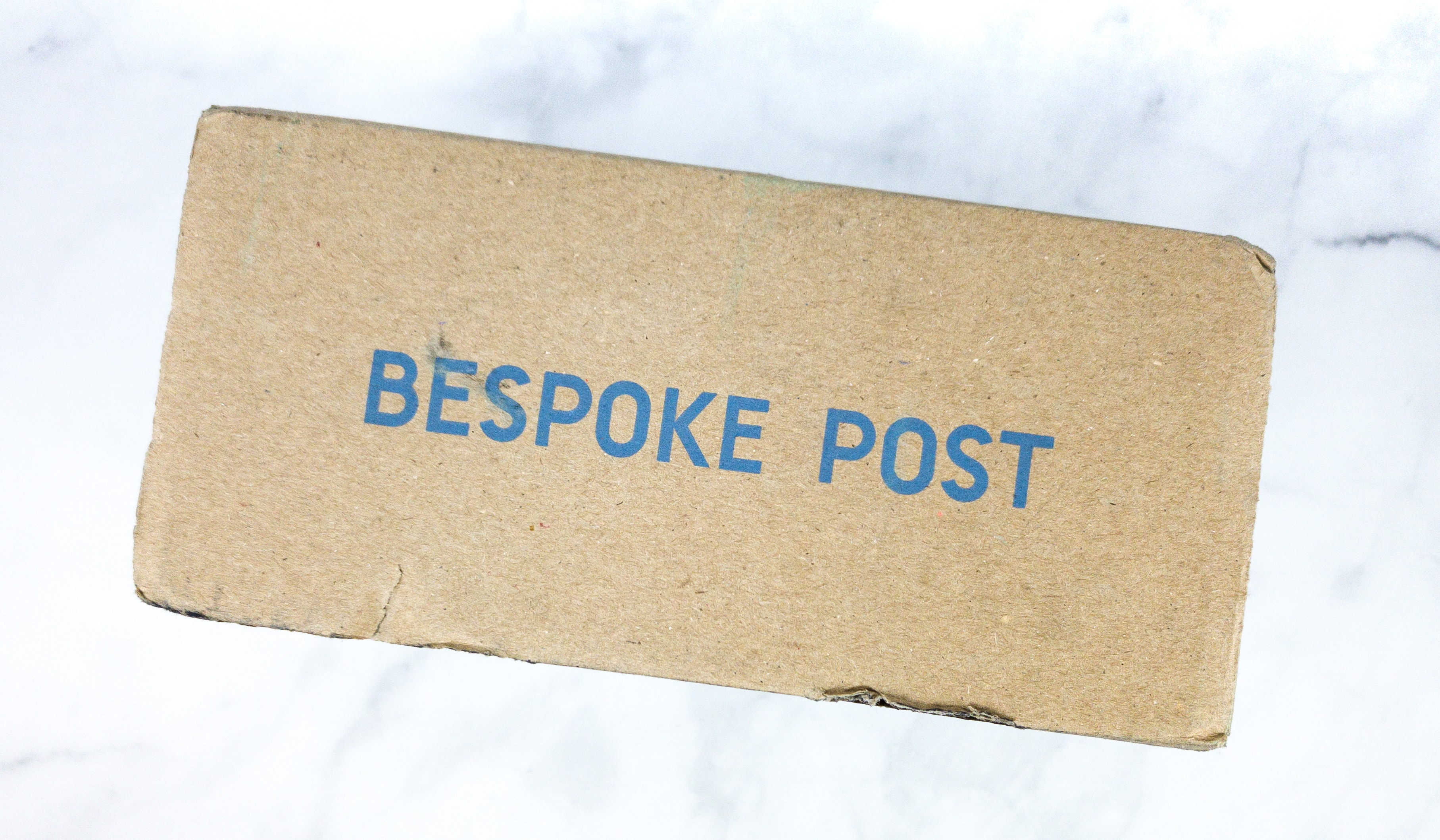 Bespoke Post is a men's lifestyle subscription box offering sophisticated accessories, gear, and curated interest kits, although nearly all of their offerings are unisex and would be equally appropriate for any woman.
DEAL: For a limited time, use code MYFIRST to save 25% on your first box!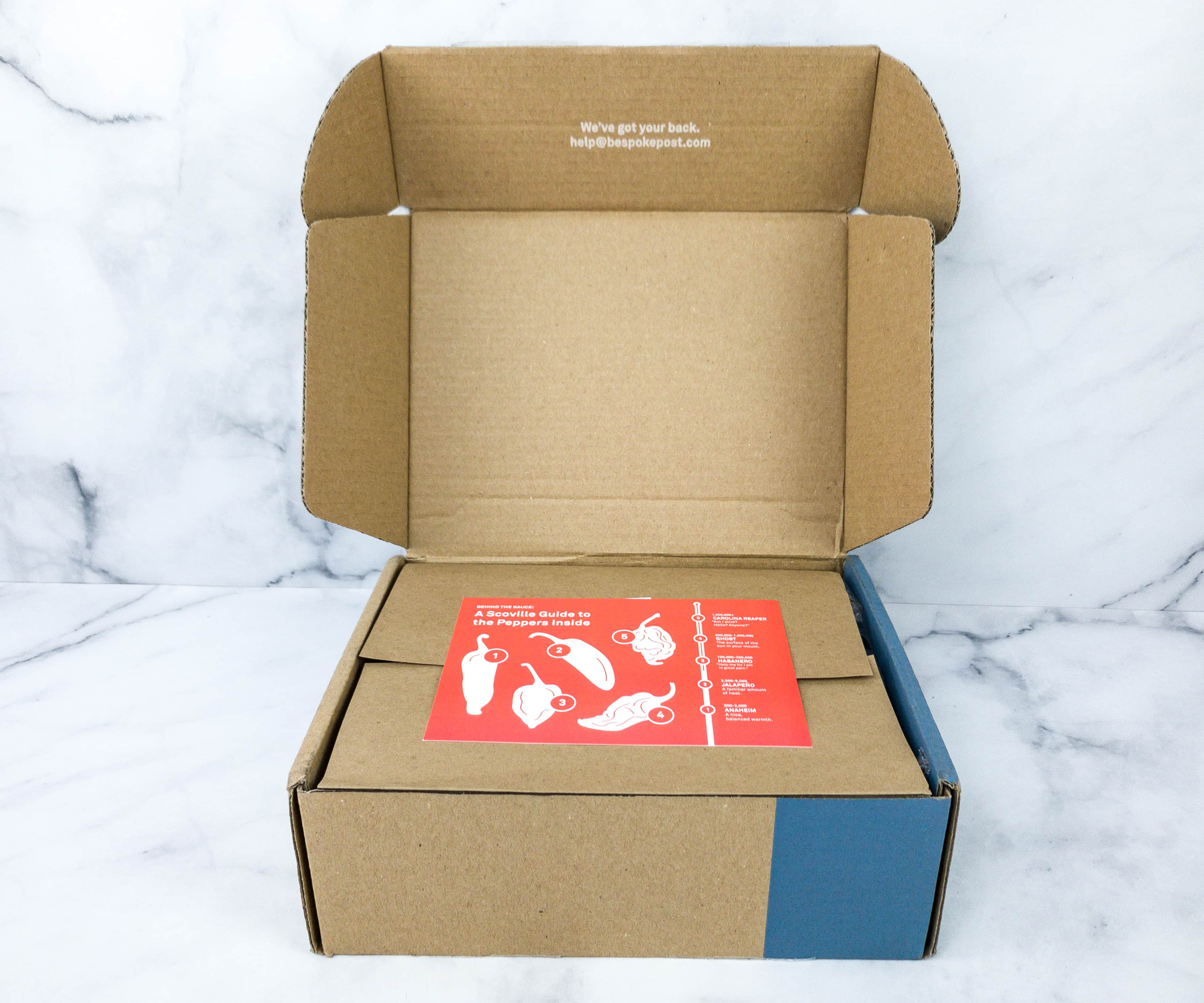 Bespoke Post has a unique model – you can select your box from a variety of offerings, or receive their automatic monthly selection picked just for you. You can also skip the month if you're not interested in any of the available boxes.
Our selection for this month, SCORCH, is still available. This is one of the regular $45 selections.
Everything was packed carefully. They made sure that all the items came in great condition.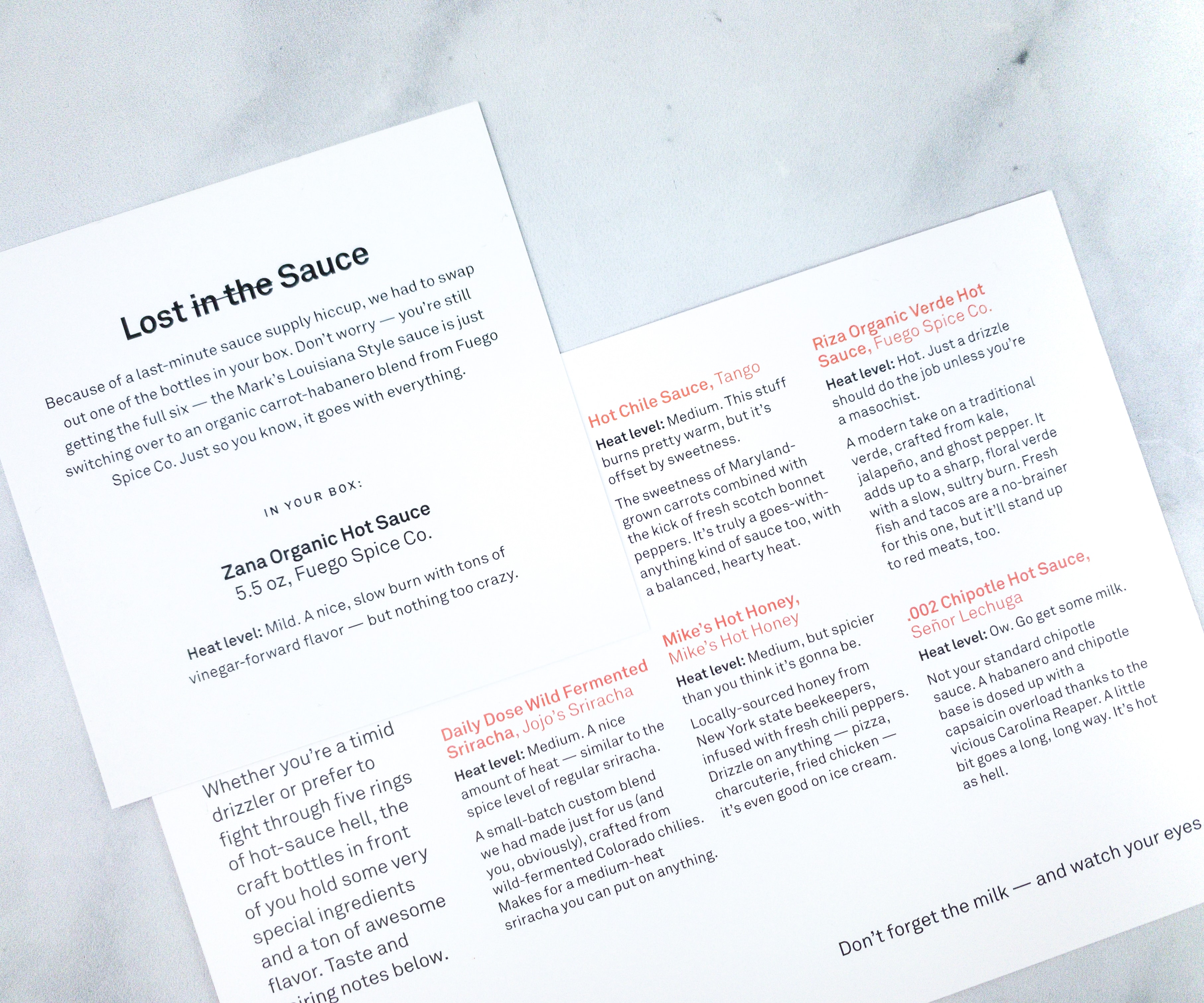 This month's box includes information cards.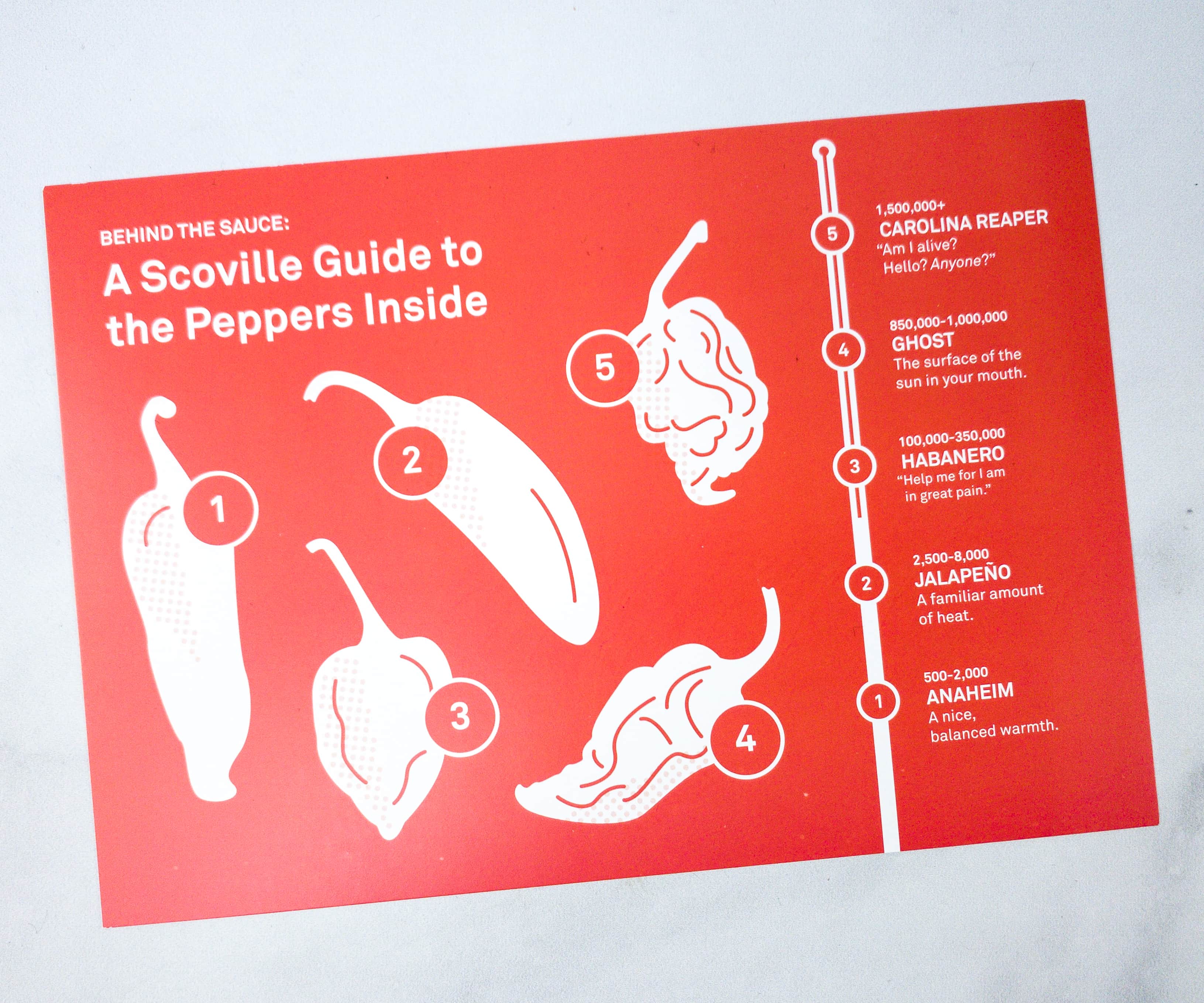 This card provides a breakdown of all the peppers used for the sauce. It includes Carolina Reaper, Ghost, Habanero, Jalapeno, and Anaheim.
The back of the card provides us with more detailed information about the Lost Sauce, Zana Organic Hot Sauce.
They also provided a list of all the featured items in the box.
Everything in my box!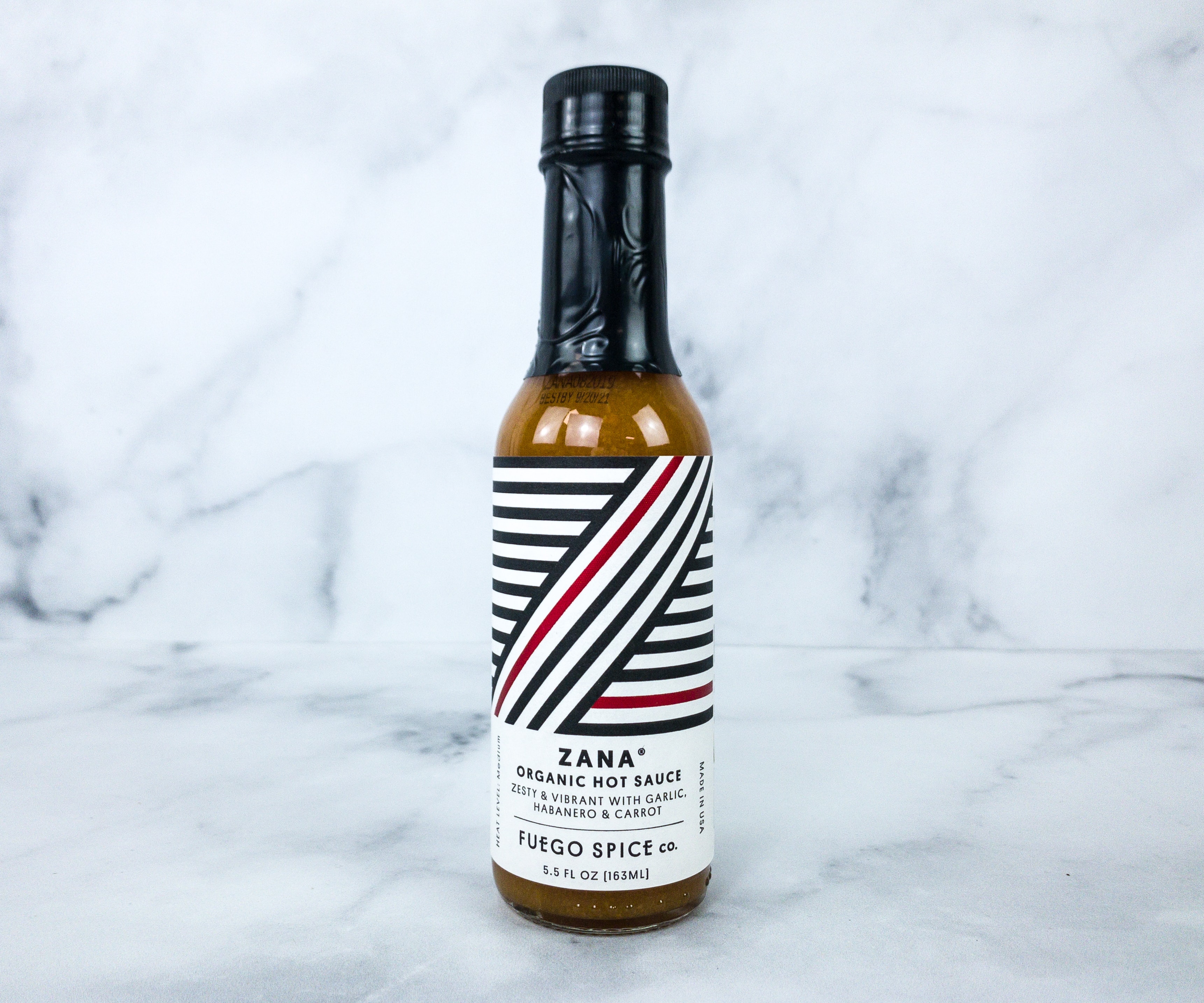 Zana Organic Hot Sauce ($7.95) Made with cayenne and habanero, this sauce brings some unique heat to your dishes, but not to an unbearable amount. It's a scrumptious sauce that can go on just about anything.
I had this on my freshly sliced pizza and the result was truly fantastic! You can also add this to sandwiches, tacos, burritos, and even on dressings.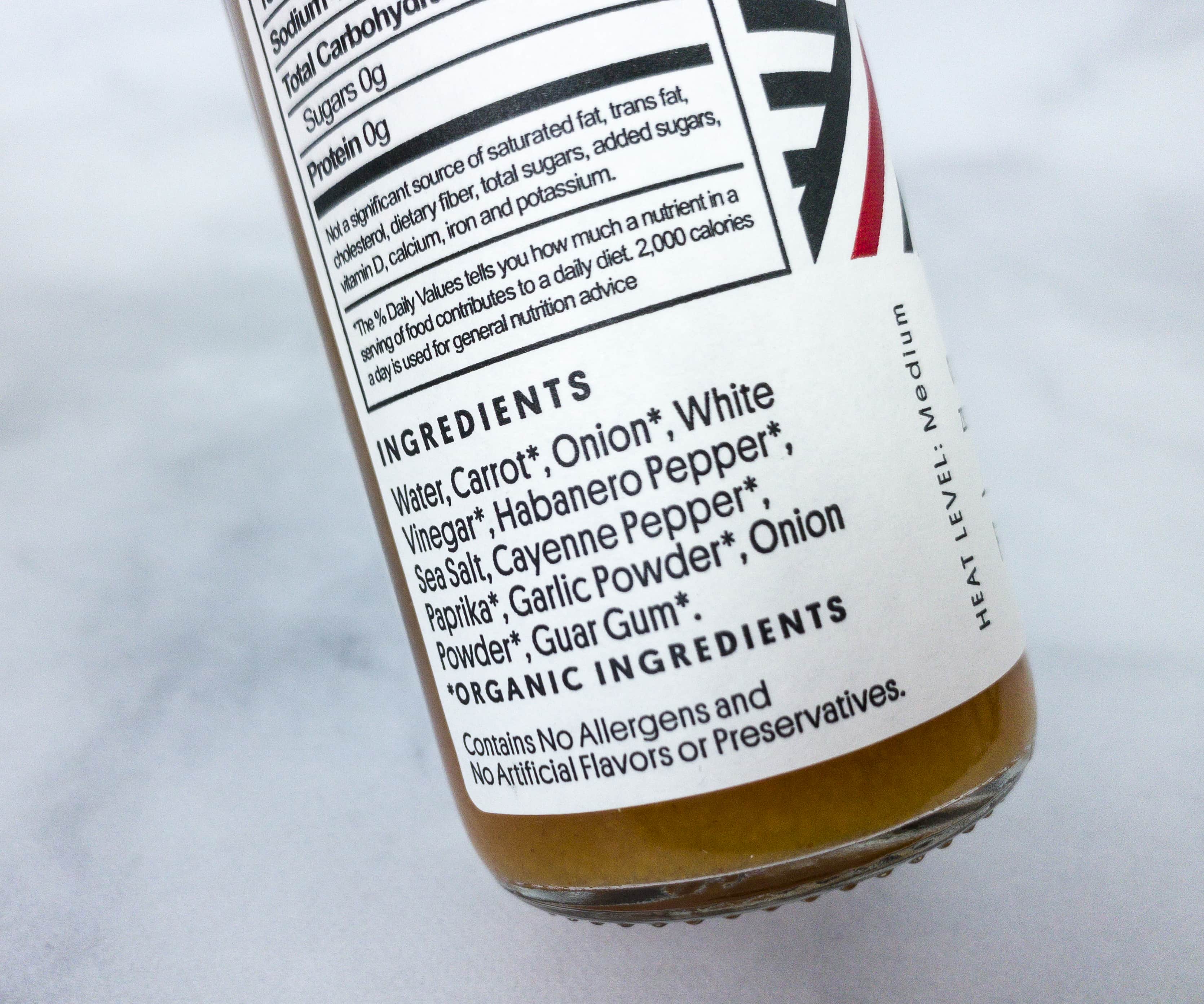 The label features all the organic ingredients used. This sauce doesn't contain allergens, artificial flavors, and preservatives.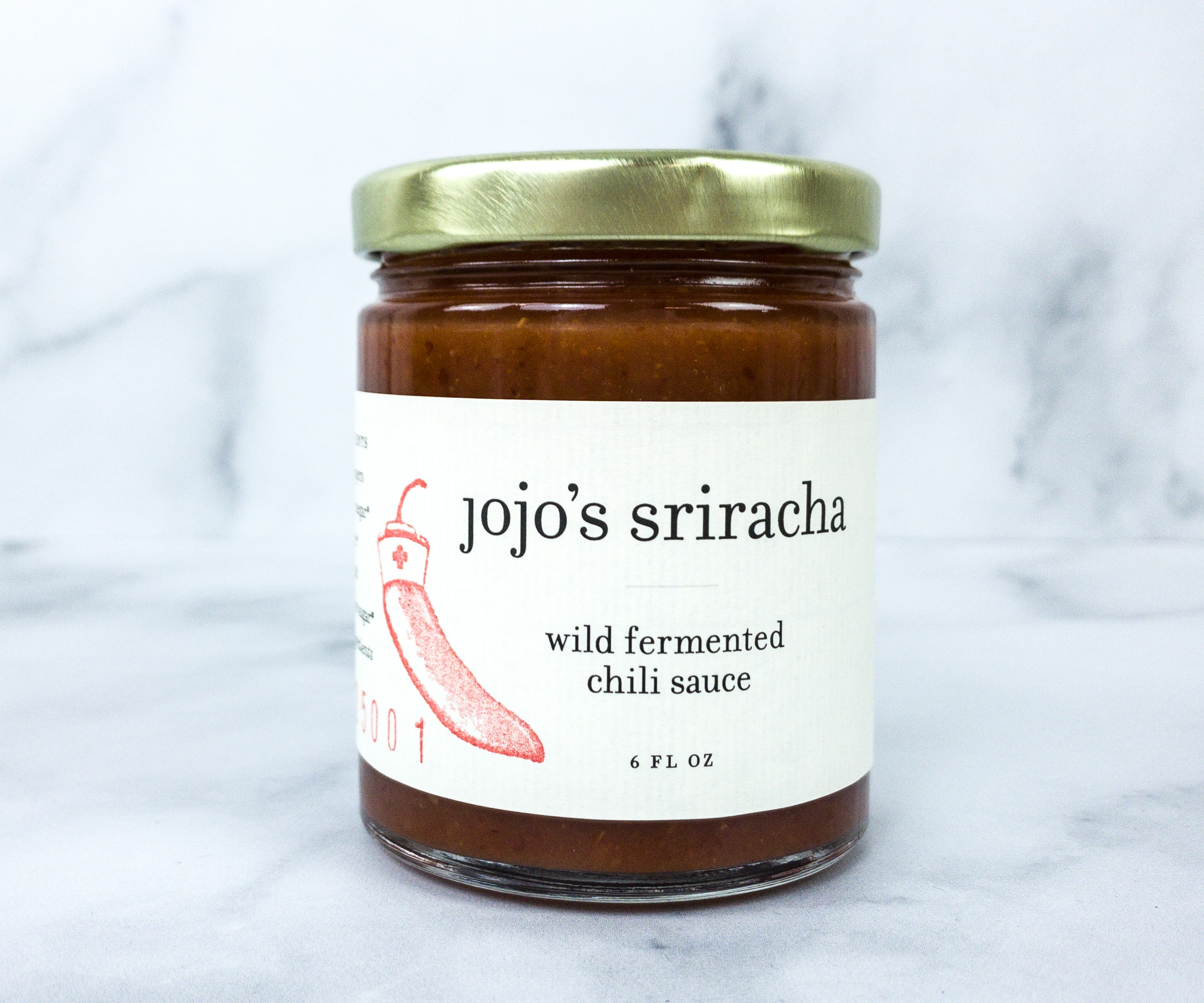 Jojo's Sriracha Daily Dose Wild Fermented Sriracha ($13) This sriracha features a medium to medium-high level of spiciness with a unique blend of flavors, including the punch of vinegar!
According to the label, this one is a limited-edition, fermented sriracha. It's way better than the regular srirachas you can buy in stores, which are notoriously high in sugar.
This all-organic sauce is made from chili peppers, distilled vinegar, garlic, sea salt, and coconut palm sugar.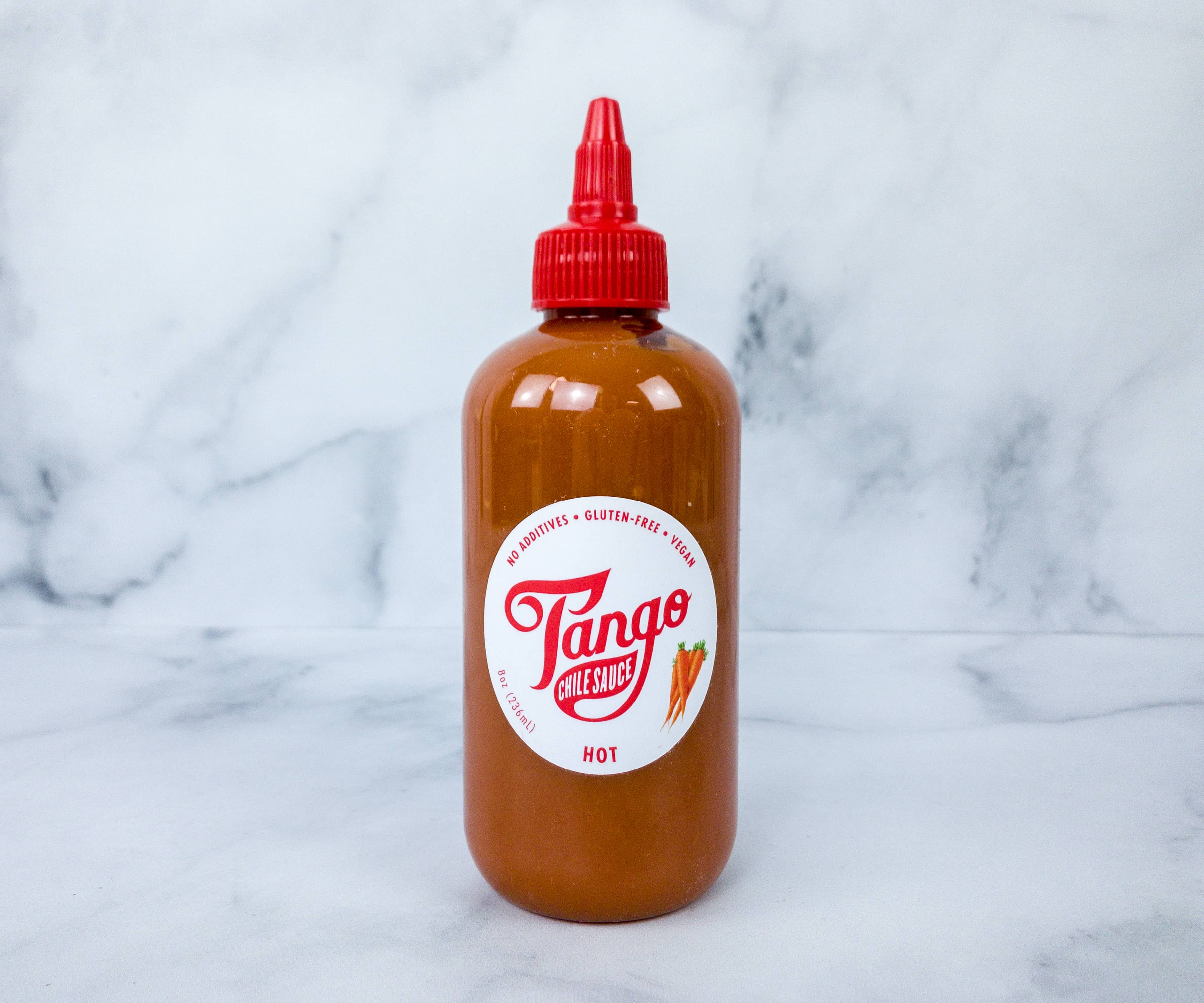 Tango Hot Chile Sauce ($10) It's a gluten-free and vegan chili sauce made exclusively in New York City using carrots, apple cider vinegar, garlic, limes, chile peppers, sawtooth, cilantro, and sea salt.
This one is definitely one of the few hot sauces I've tried that provides a balanced combination of sweetness and spiciness. The sweetness comes from Maryland-grown carrots while the medium level spiciness comes from fresh scotch bonnet peppers. Definitely the kind of sauce that easily goes with anything, with a hearty, balanced heat.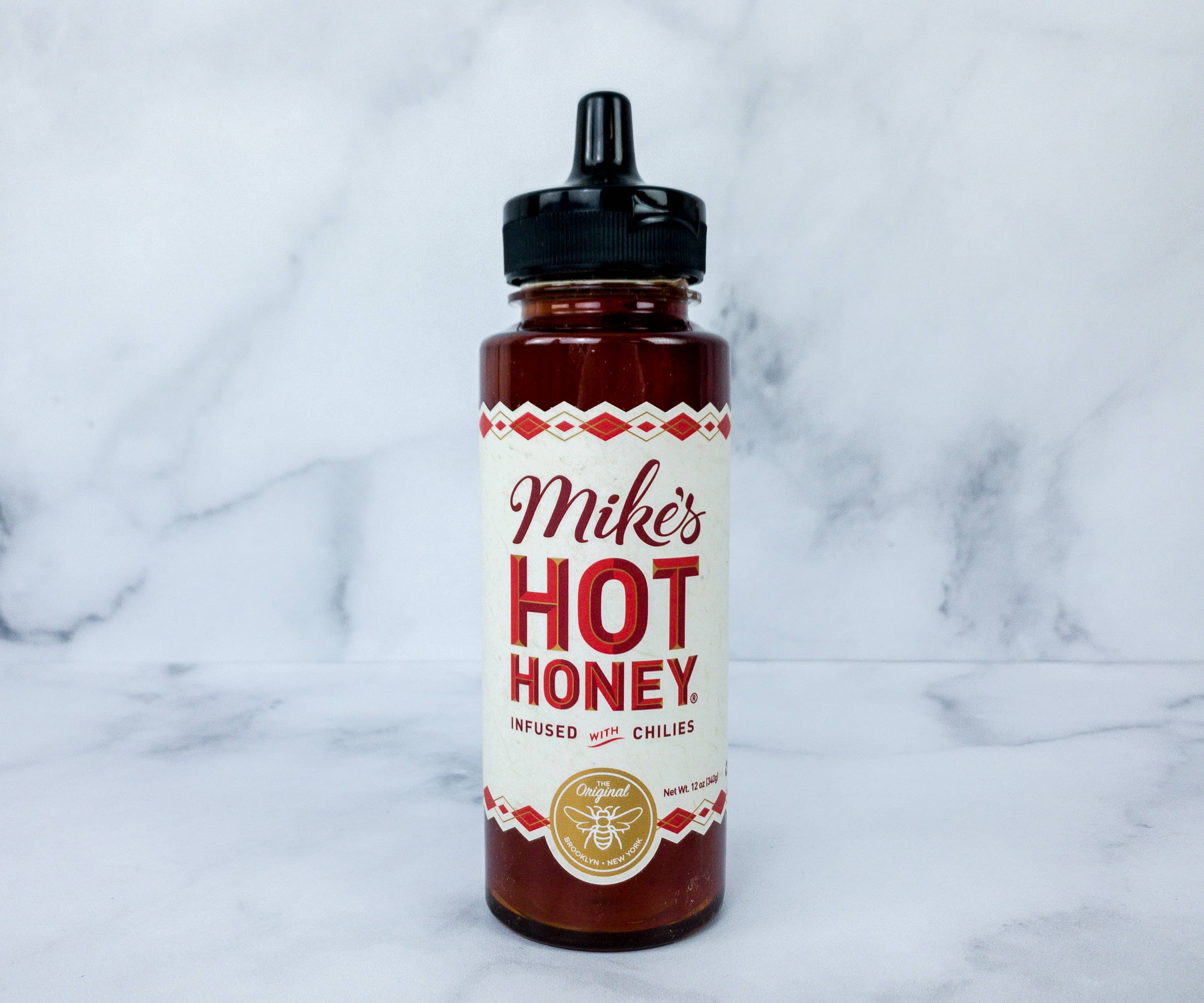 Mike's Hot Honey ($10) This sauce features a sweet-chili combination of New York wildflower honey blended with chili peppers. This tastes like heaven, especially when paired with pizza and fried chicken!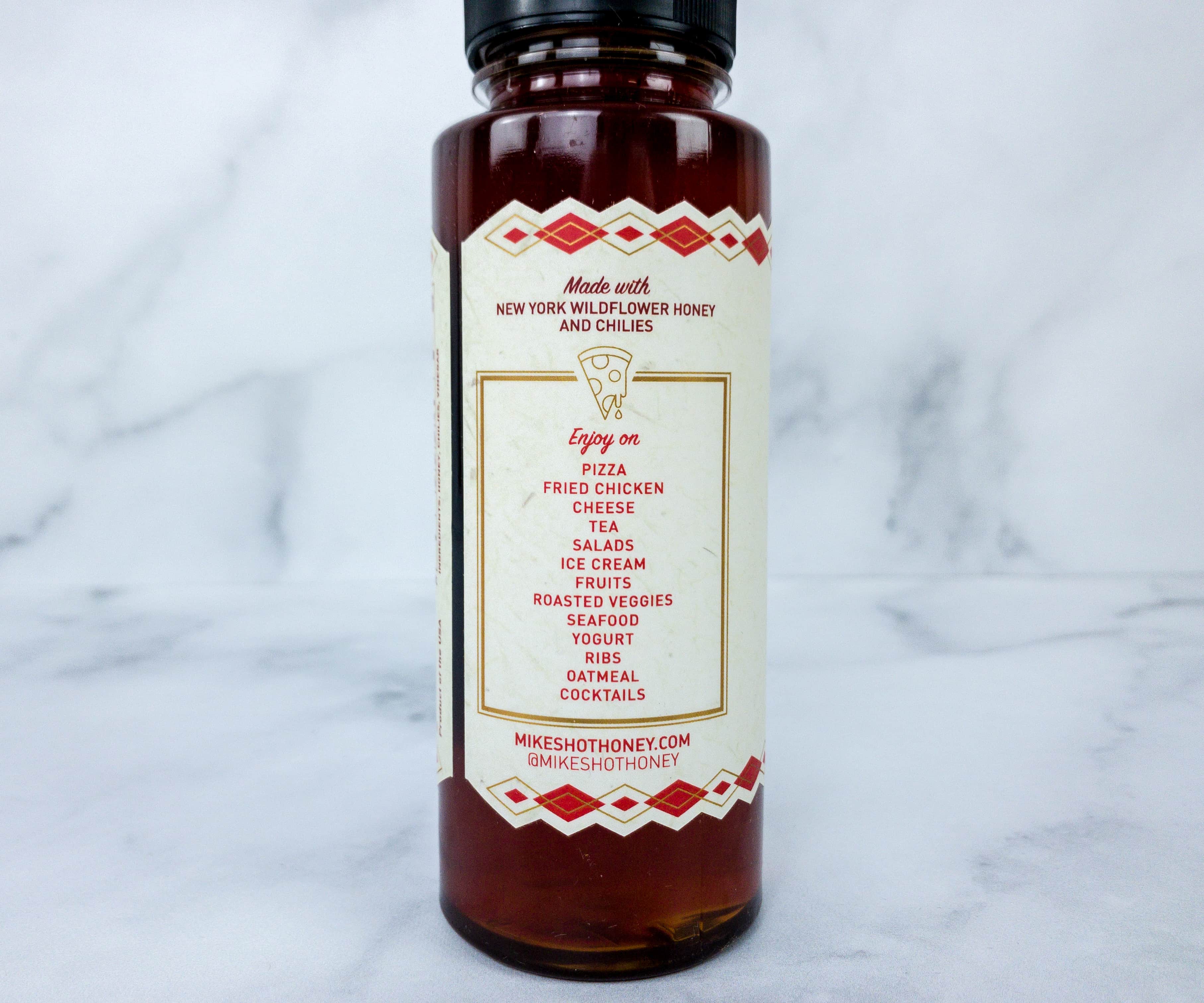 Aside from pizza and fried chicken, you can also pair it with cheese, tea, salads, roasted veggies, seafood, and even on ice cream, yogurts, and cocktails.
Each bottle consists of all-natural, gluten-free, and paleo-friendly ingredients. It doesn't contain artificial sugar or preservatives.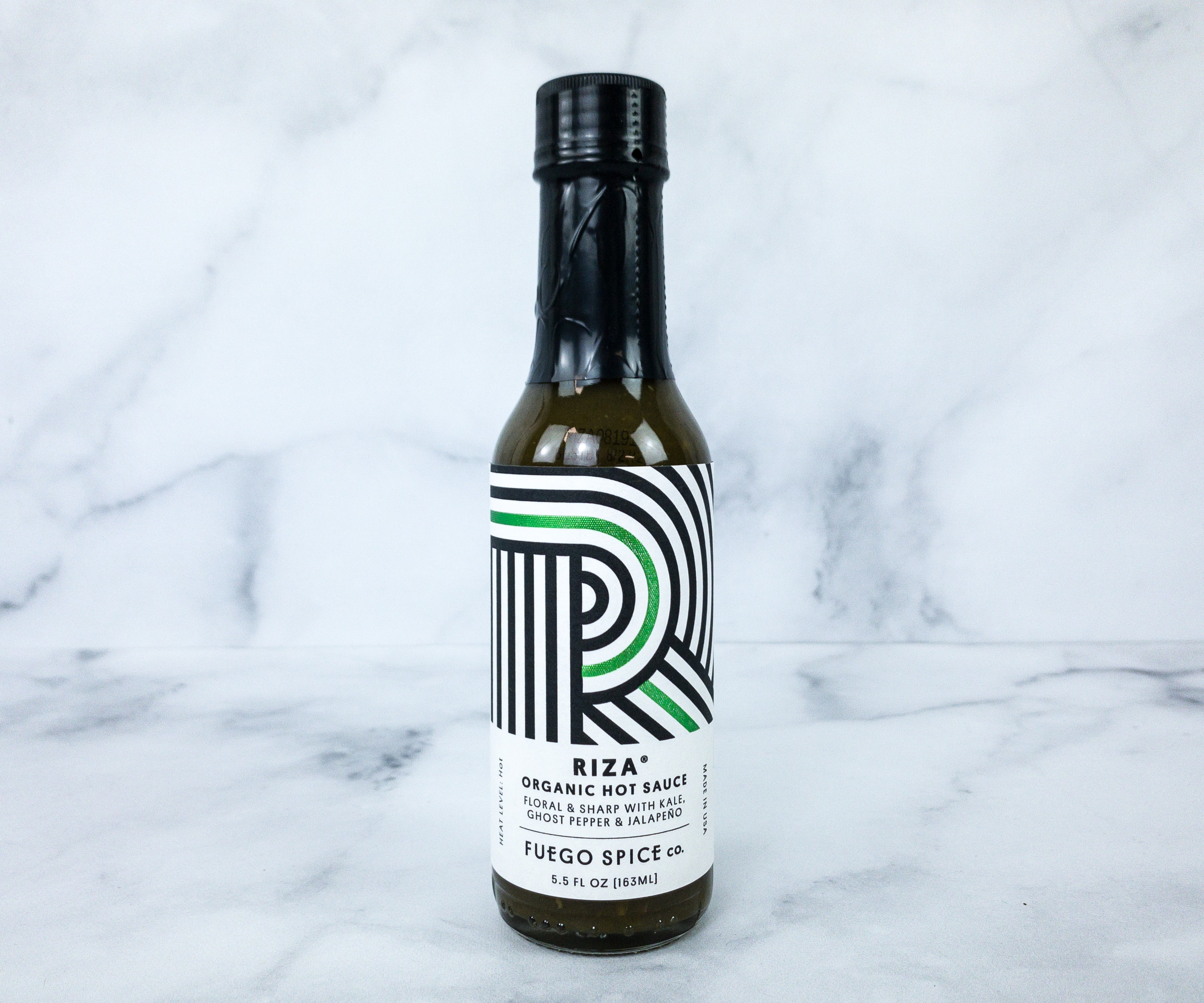 Riza Organic Hot Sauce ($7.95) It's the classic jalapeno hot sauce, but made with organic ingredients!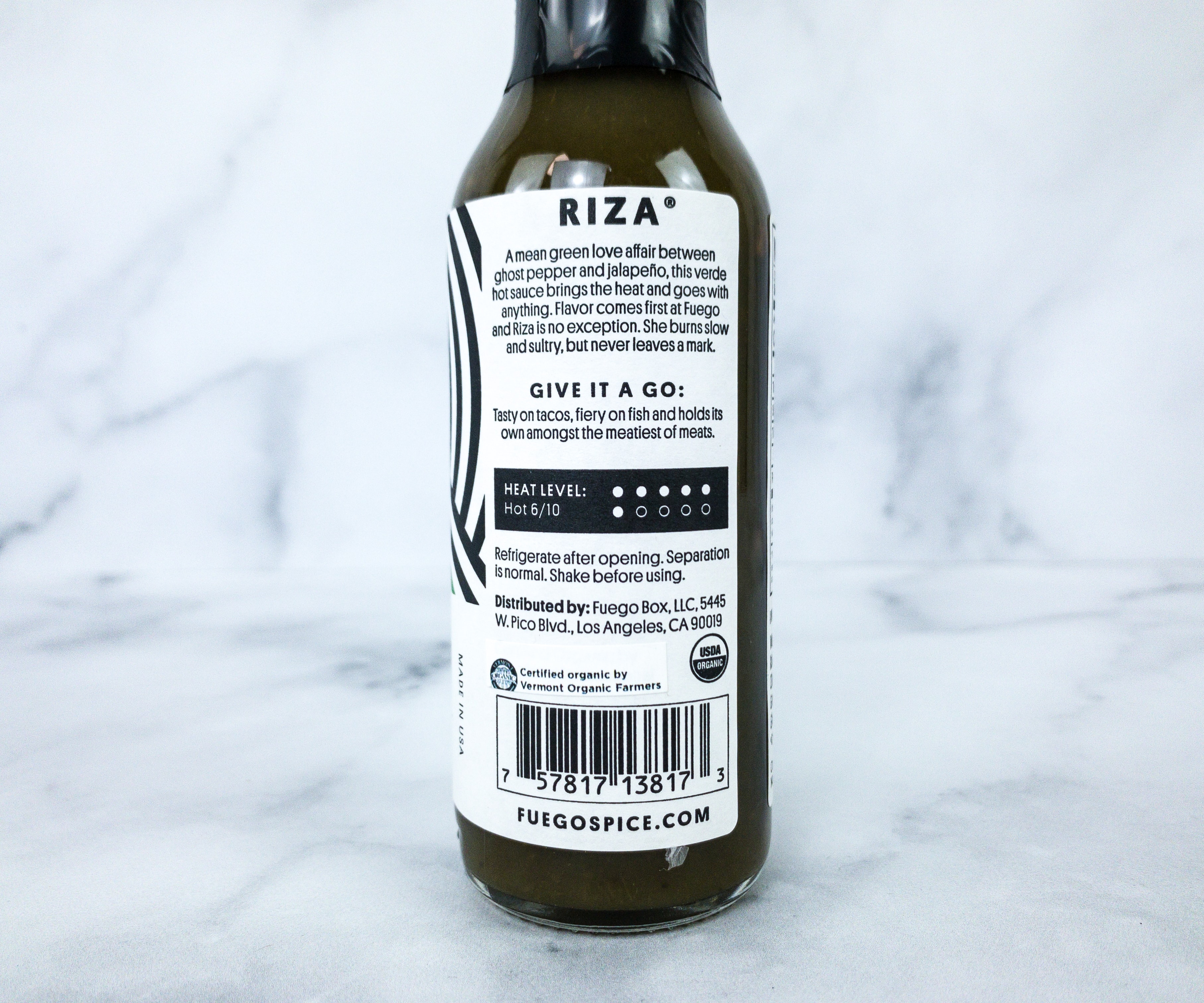 This hot sauce has an above-average heat level compared to your usual chili sauce. It's perfect with tacos, fish, and meat dishes.
According to the label, this sauce also doesn't contain any allergens, artificial flavors, or preservatives.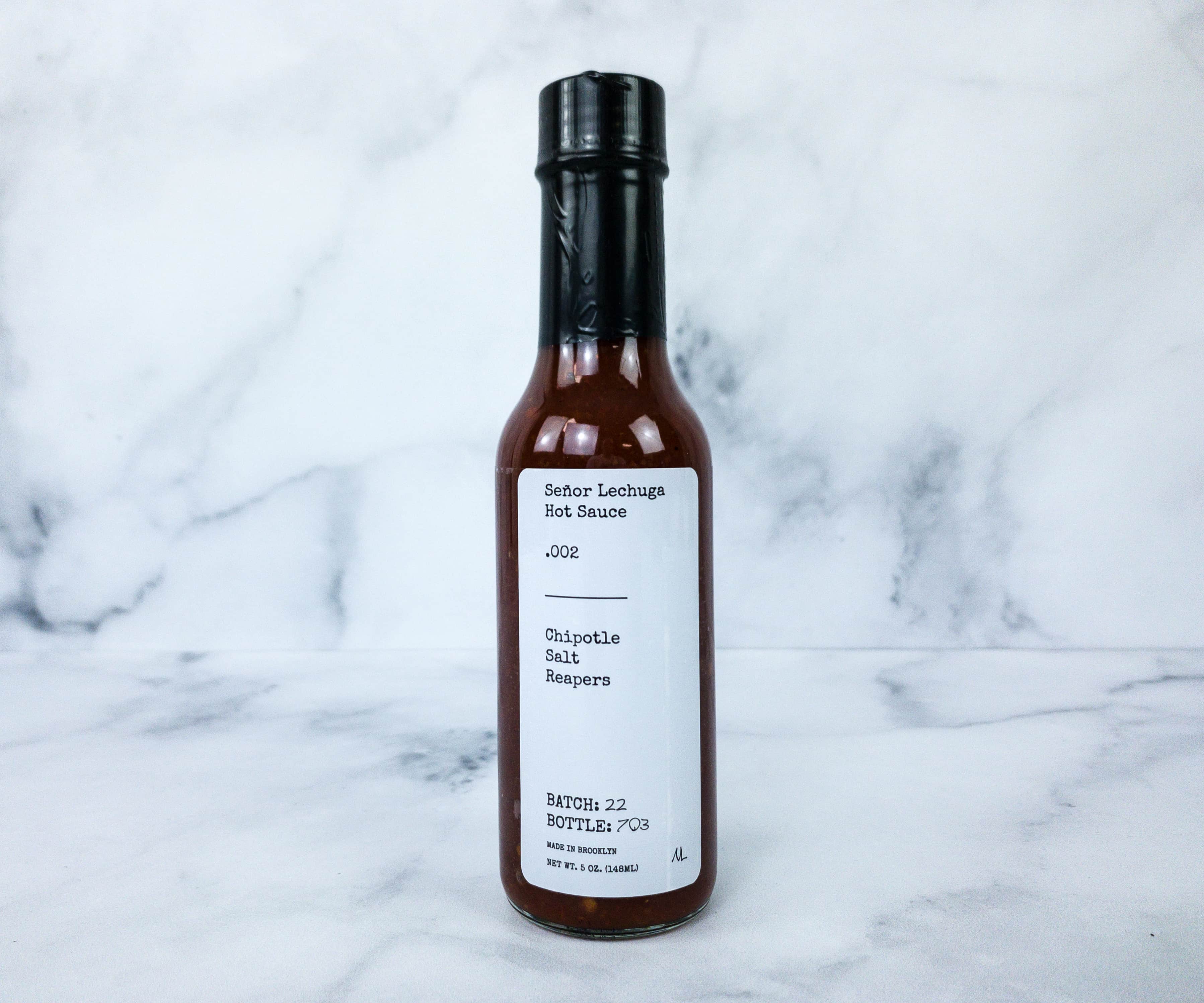 Señor Lechuga .002 Chipotle Hot Sauce ($12) This is the real deal! The hottest amongst the 6 bottles we got, it's made with habanero peppers, chipotle peppers, red onion, Carolina reaper peppers, garlic, and Himalayan sea salt.
It's pretty hot but surely a great addition to your fave dishes. They pair well with grilled dishes including barbecue, steaks, and more!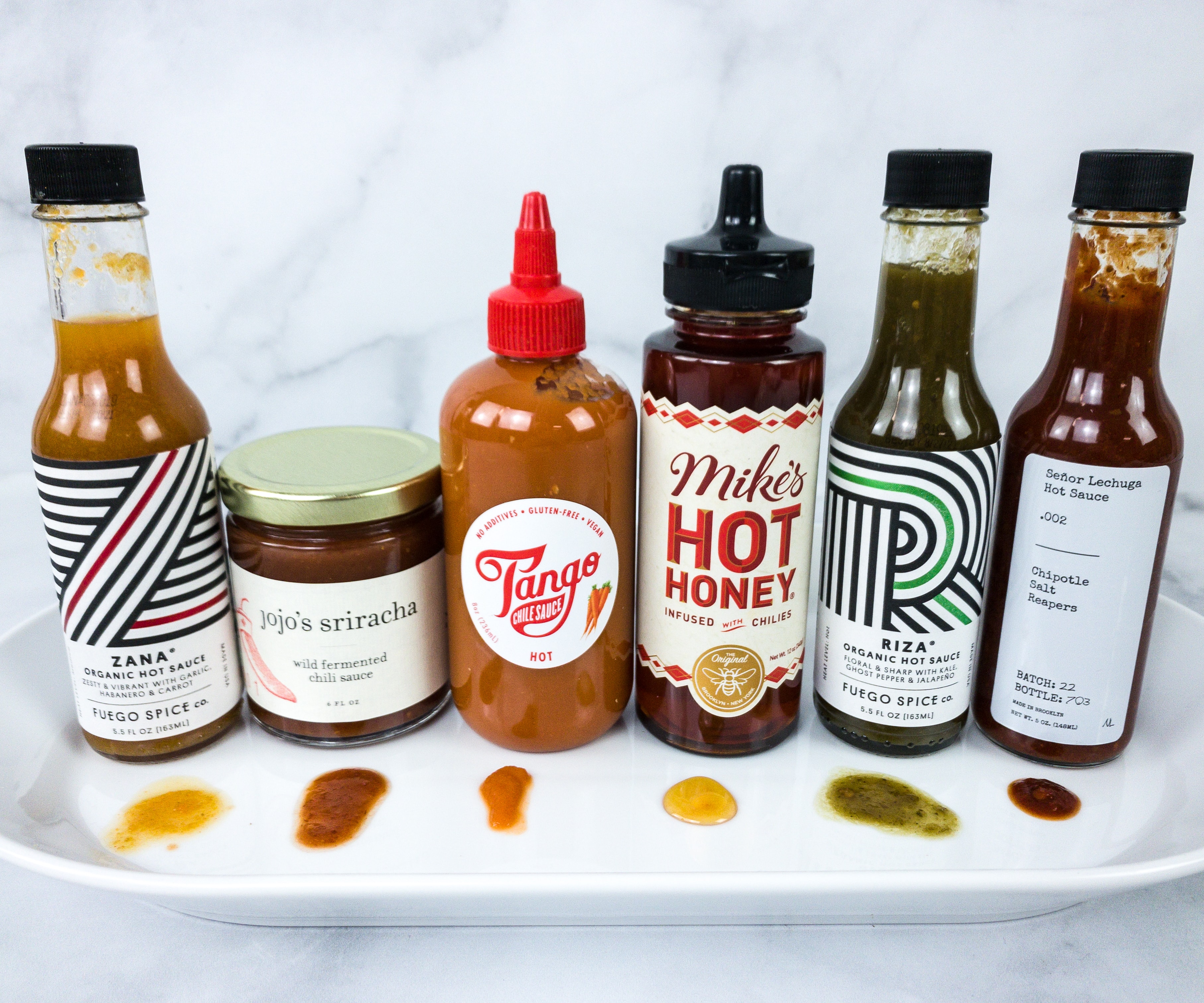 Here's the line-up of hot sauces in our box! I love the variety, from low to high level of spiciness, they're all here!
Spicy sauce lovers like me will surely enjoy this curation! We've got a variety of hot sauces from different well-known brands, and I really loved all of them. If I have to pick a favorite, it would be Hot Honey as it has a perfect blend of sweetness and spiciness that even those who have a low tolerance for spicy foods can enjoy. Again, Bespoke Post didn't disappoint! I'm also really excited about future themes and boxes!
What did you think of the Bespoke Post SCORCH box?