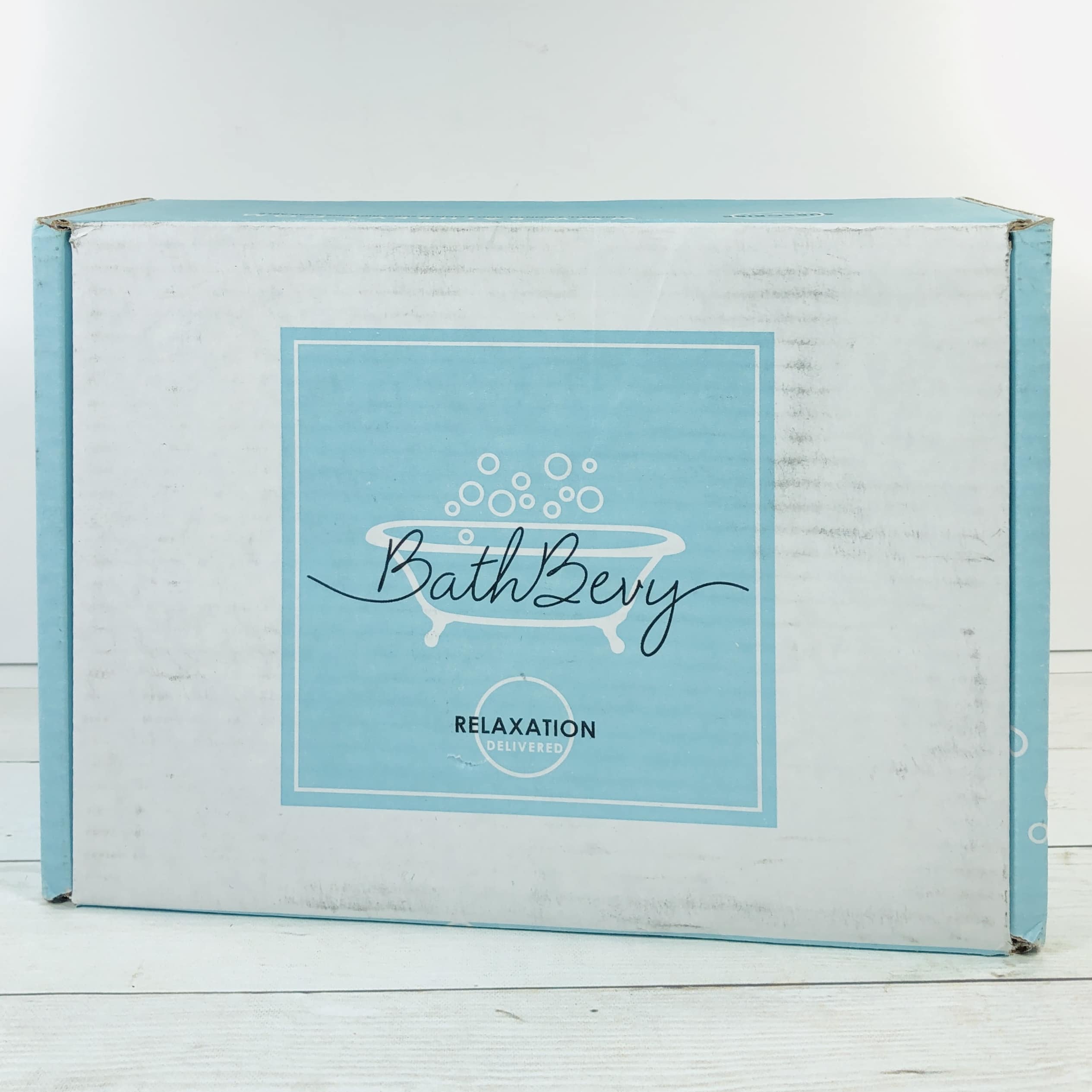 Bath Bevy is a monthly subscription box for those who love their tub time. You'll receive a box full of bath products like bath bombs, bubble bars, bath salts, body scrubs, handmade soaps, and more, 6-10 items per box! Too many bath bombs? Opt for a quarterly box instead or save some cash with a multi-month subscription.
Bath Bevy is a box full of carefully curated bath products delivered to your door every month. We will provide everything you need to elevate your bathing experience. Just add water.

Each month we carefully select a combination of bath goodies that could be bath salts, soaks, bombs, bubble bars, bubble bath, body scrubs or anything else you can enjoy at bath time. We feature different brands every month and everything in the box was tested by our Founder first!
DEAL: Receive 10% off your first subscription and renewals for the Bath Bevy Subscription Box. Use coupon code HELLO10.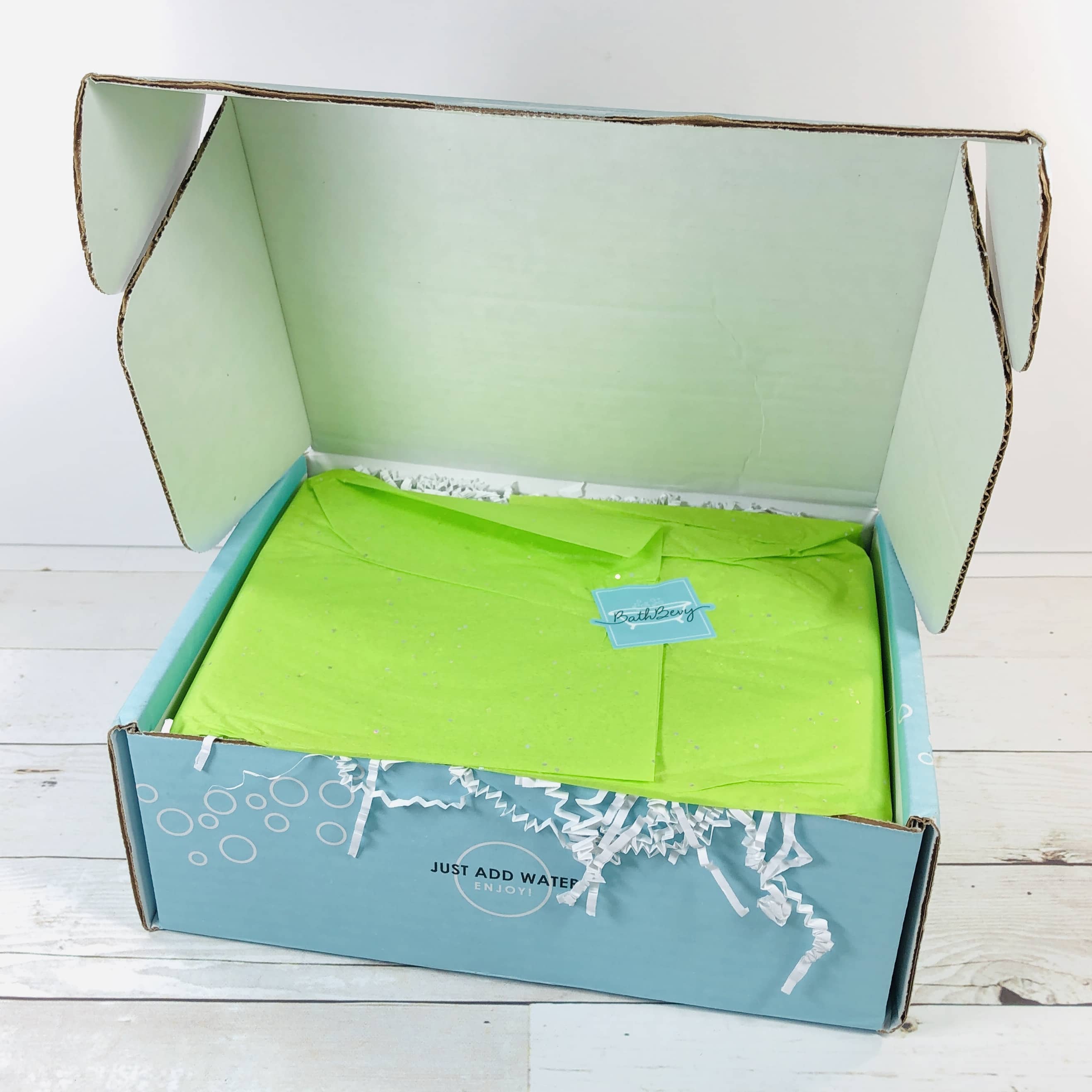 This month's items were wrapped in spring green tissue paper and sealed with a Bath Bevy sticker.
Everything was tucked into shredded paper squiggles.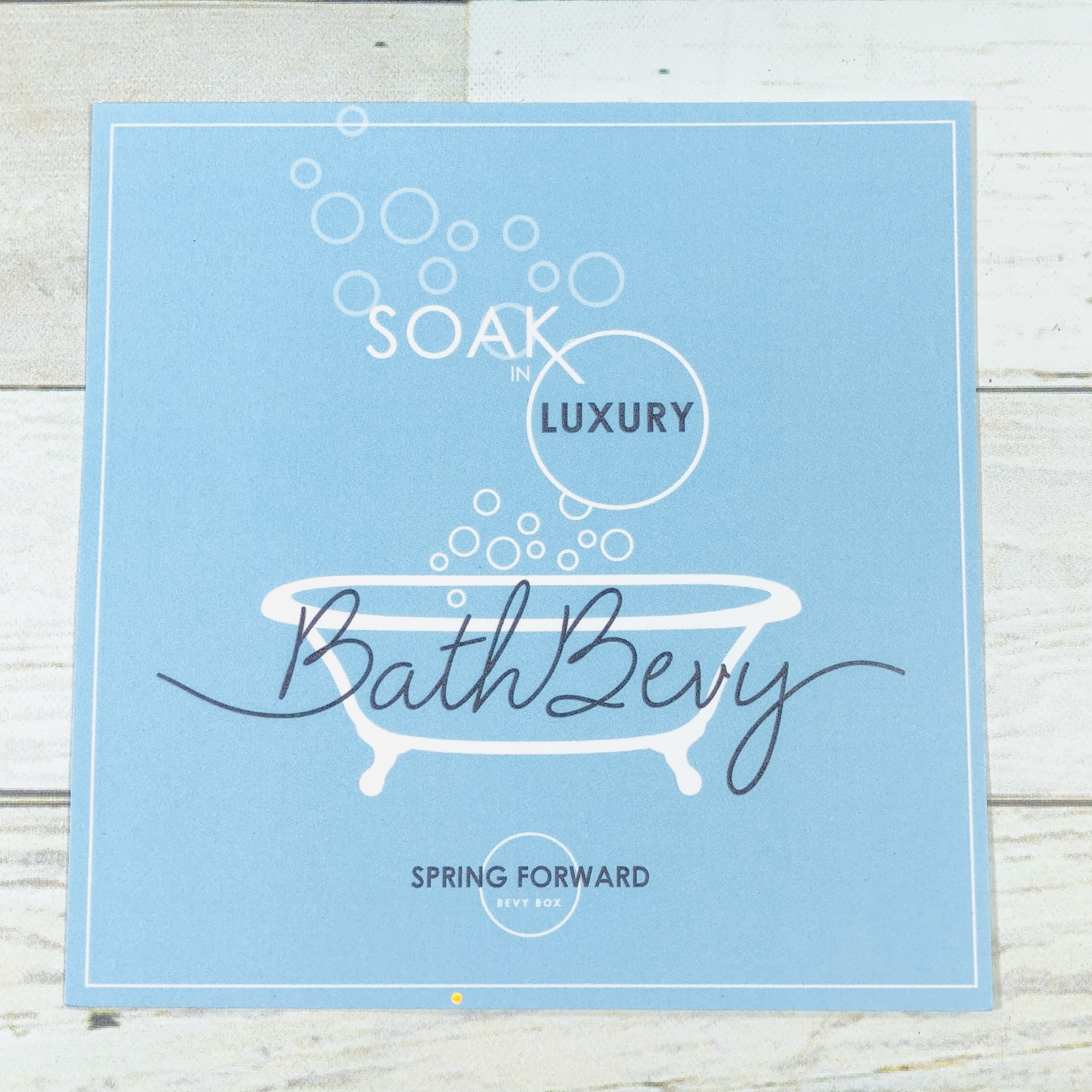 I found a card that introduced the theme. The March theme is SPRING FORWARD.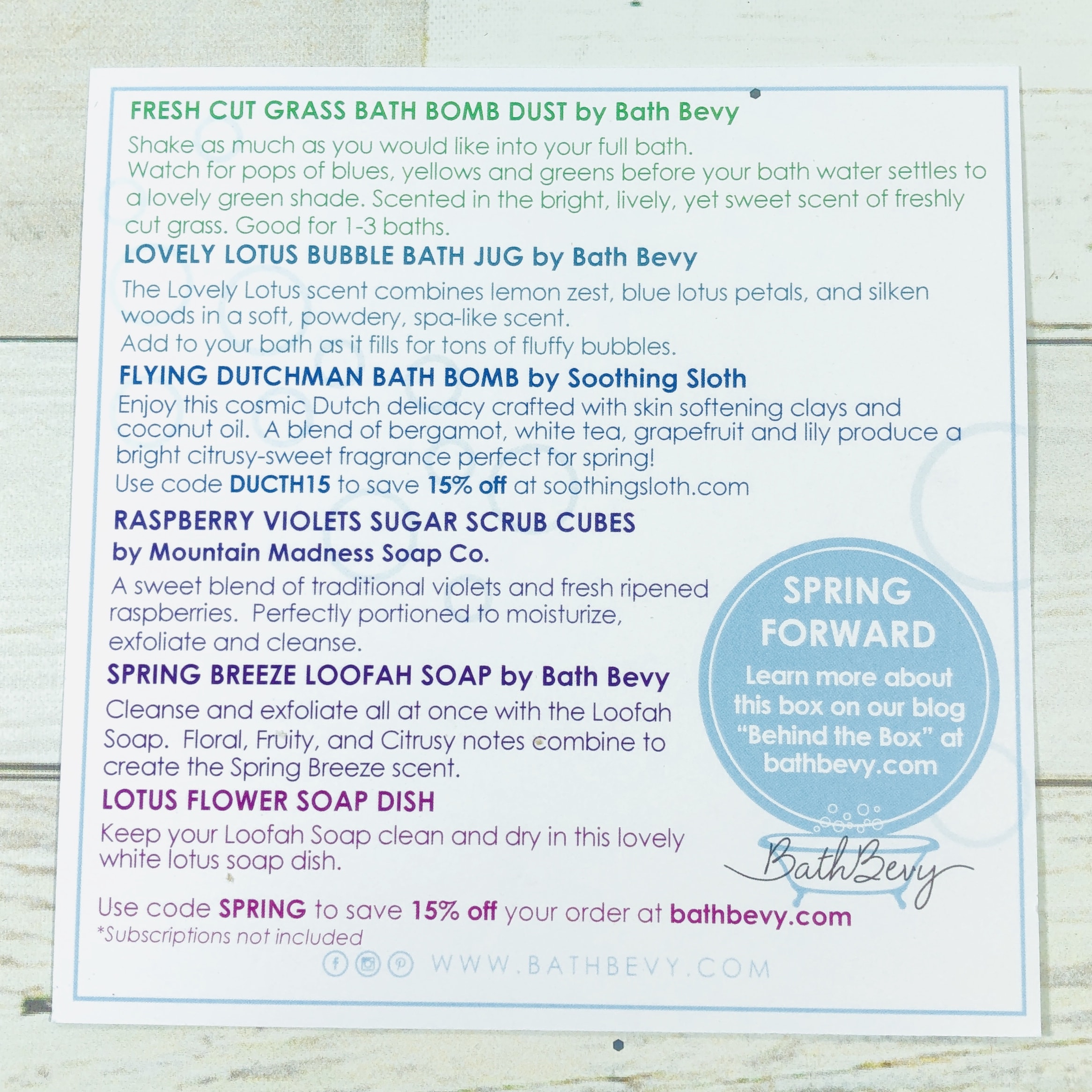 The back of the card listed all of the products in the box plus it had a coupon code for the Bath Bevy website.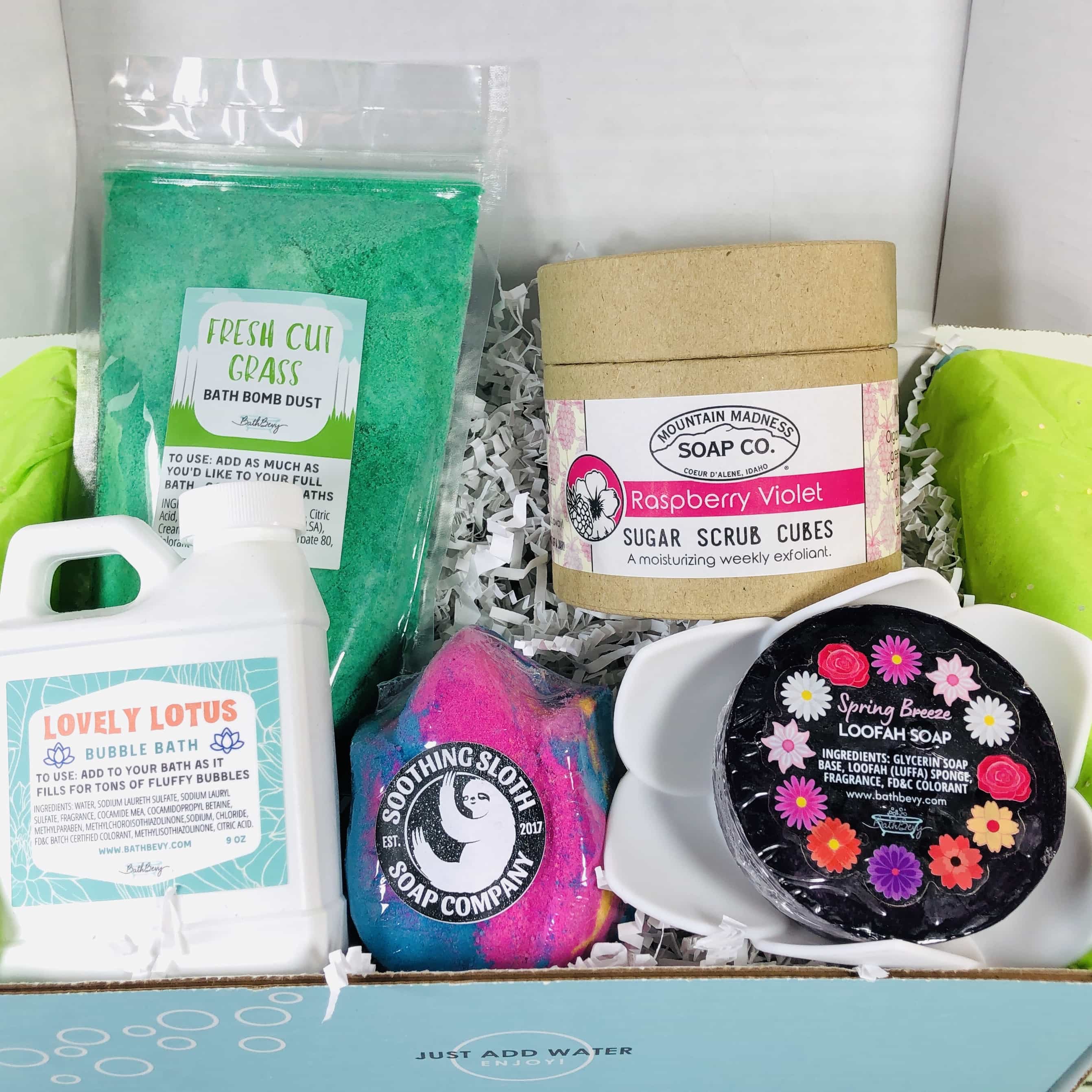 Everything in my box!
Bath Bevy Fresh Cut Grass Bath Bomb Dust Bath bomb dust is like a crumbled up bath bomb in a bag! This one smells just like the name – it smells like grass!
Bath Bevy Love Lotus Bubble Bath ($10) is a traditional bubble bath product and you can control the amount you add to your tub.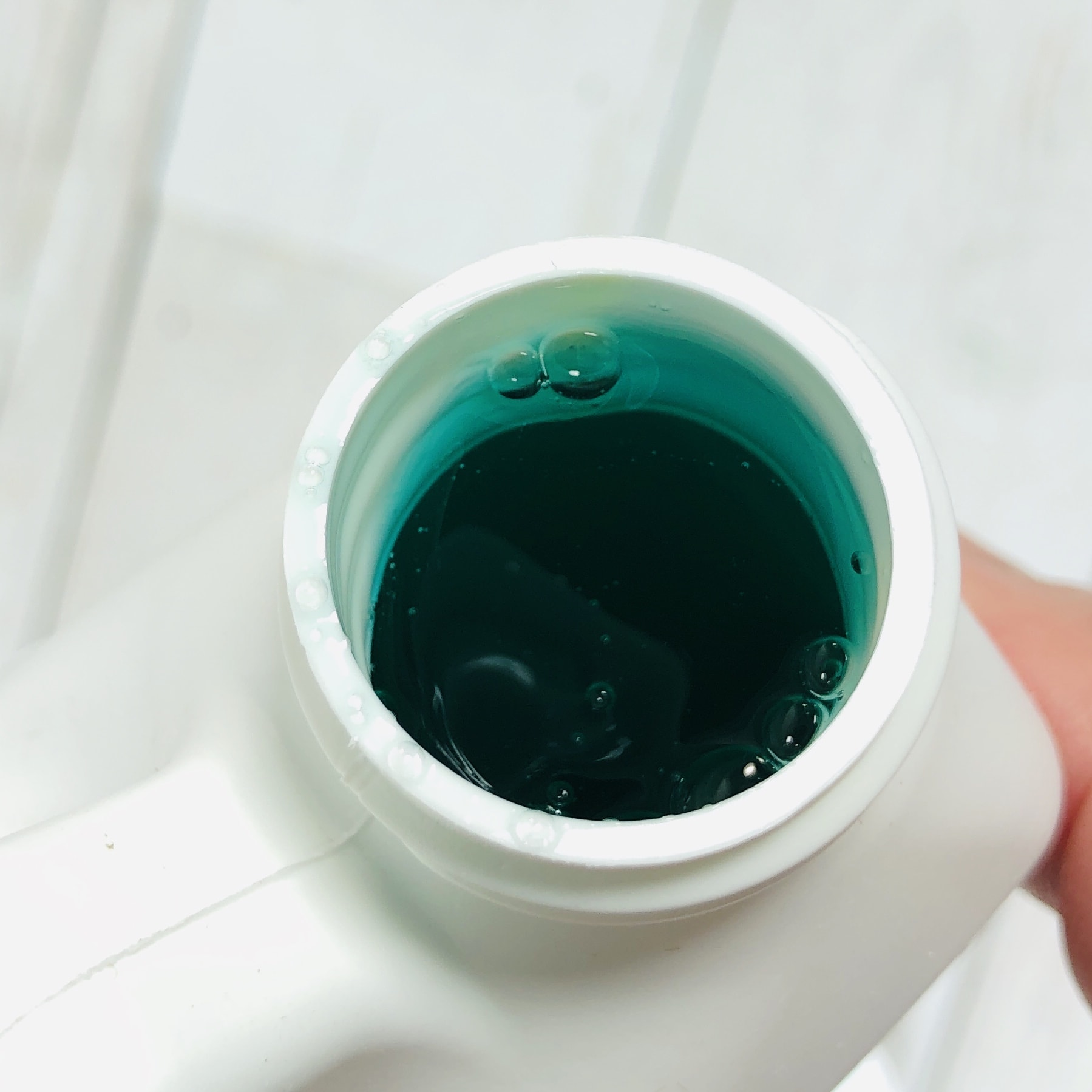 Look at that lovely color! The scent has notes of lemon zest, lotus petals, and silken woods.
Soothing Sloth Flying Dutchman Bath Bomb I didn't see this one on the Soothing Sloth website but they have several other options to choose from.
It's shaped like a tulip! Scent notes include bergamot, white tea, and lily and I like this scent very much!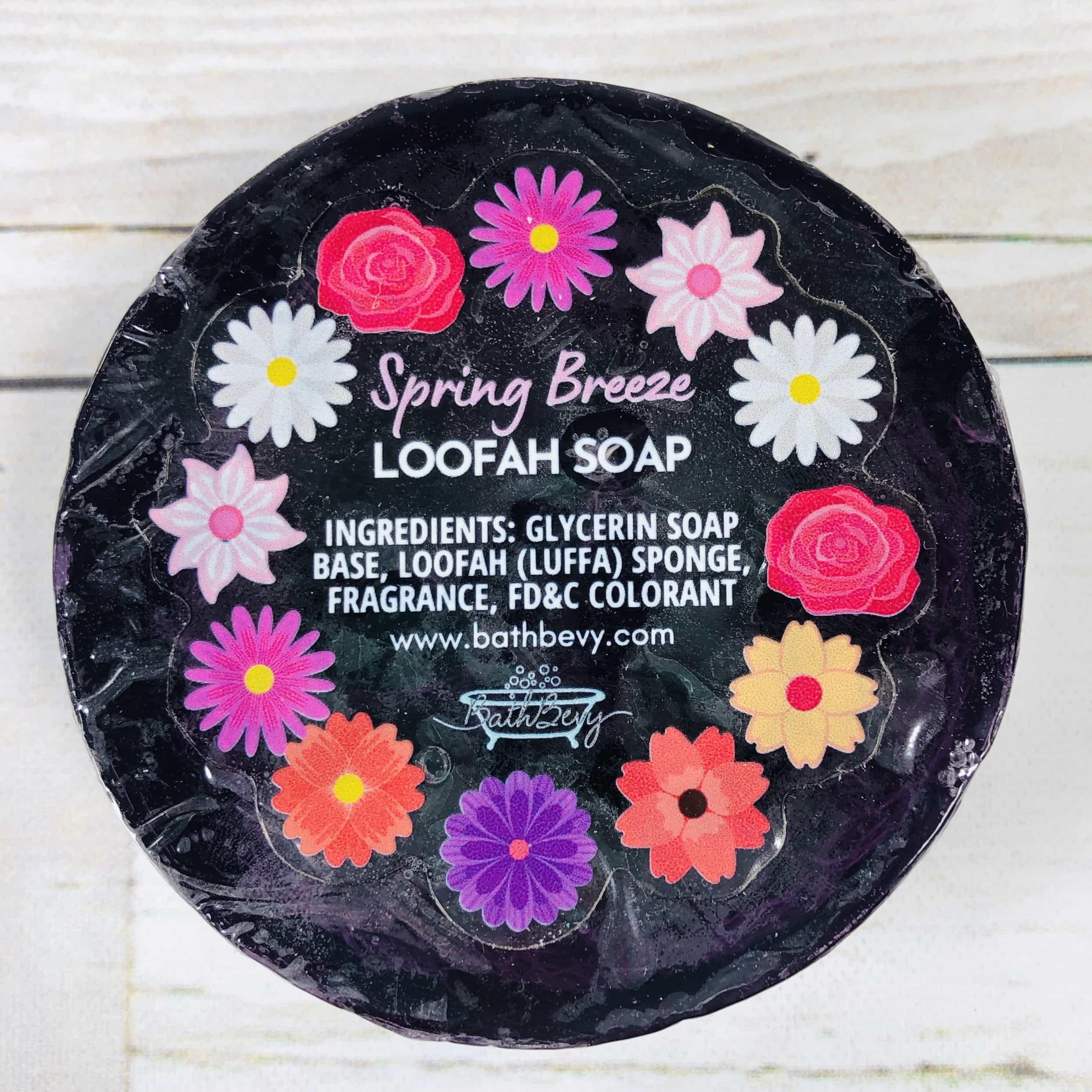 Bath Bevy Spring Breeze Loofah Soap ($7) Loofah soaps are fun to use! They have a cross section of a natural loofah gourd embedded with a glycerin-based soap. You get to wash and exfoliate at the same time. You can see the unwrapped bar below.
Lotus Flower Soap Dish ($7, or buy a set of four for $12.99 here) The design of this soap dish is supposed to let the water drain easily and keep the soap from sitting in water. Also, this seems easier to keep clean than a wooden holder.
You can see the drainage holes here and it is non-slip.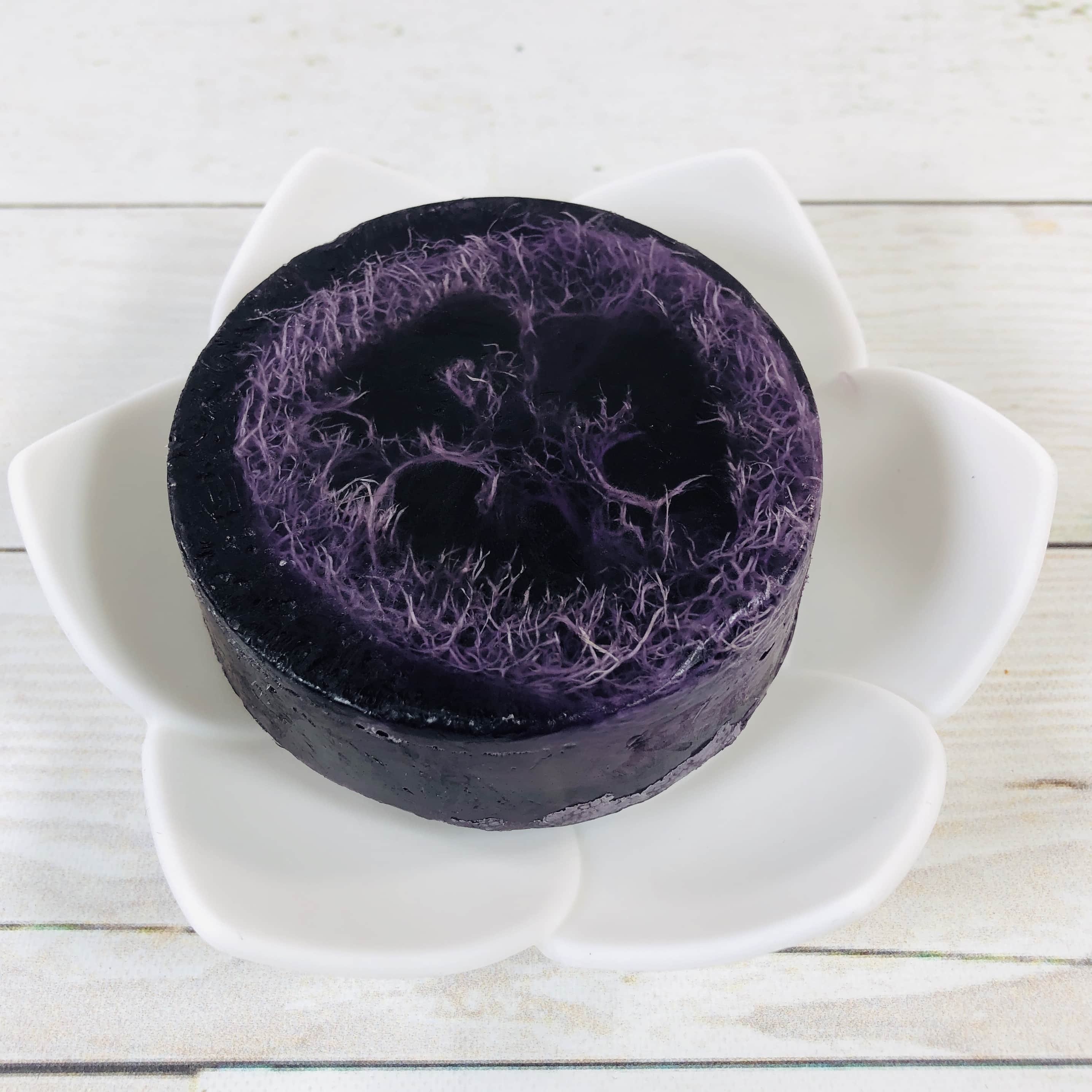 Here it is with the loofah bar, and you can see the loofah inside!
Mountain Madness Soap Co. Raspberry Violet Sugar Scrub Cubes ($10) I like sugar scrub cubes, they are less messy in the shower and I don't have to worry about getting the rest of the product wet since I just take one cube in at a time!
Ingredients include sugar, olive oil, and fragrance.
I waited until the end of my shower to use the cube. I broke off a piece at a time and used it on my arms and legs. It wasn't too harsh on my skin and I really liked the sweet raspberry scent. It didn't get very soapy but I enjoyed using it for exfoilating purposes.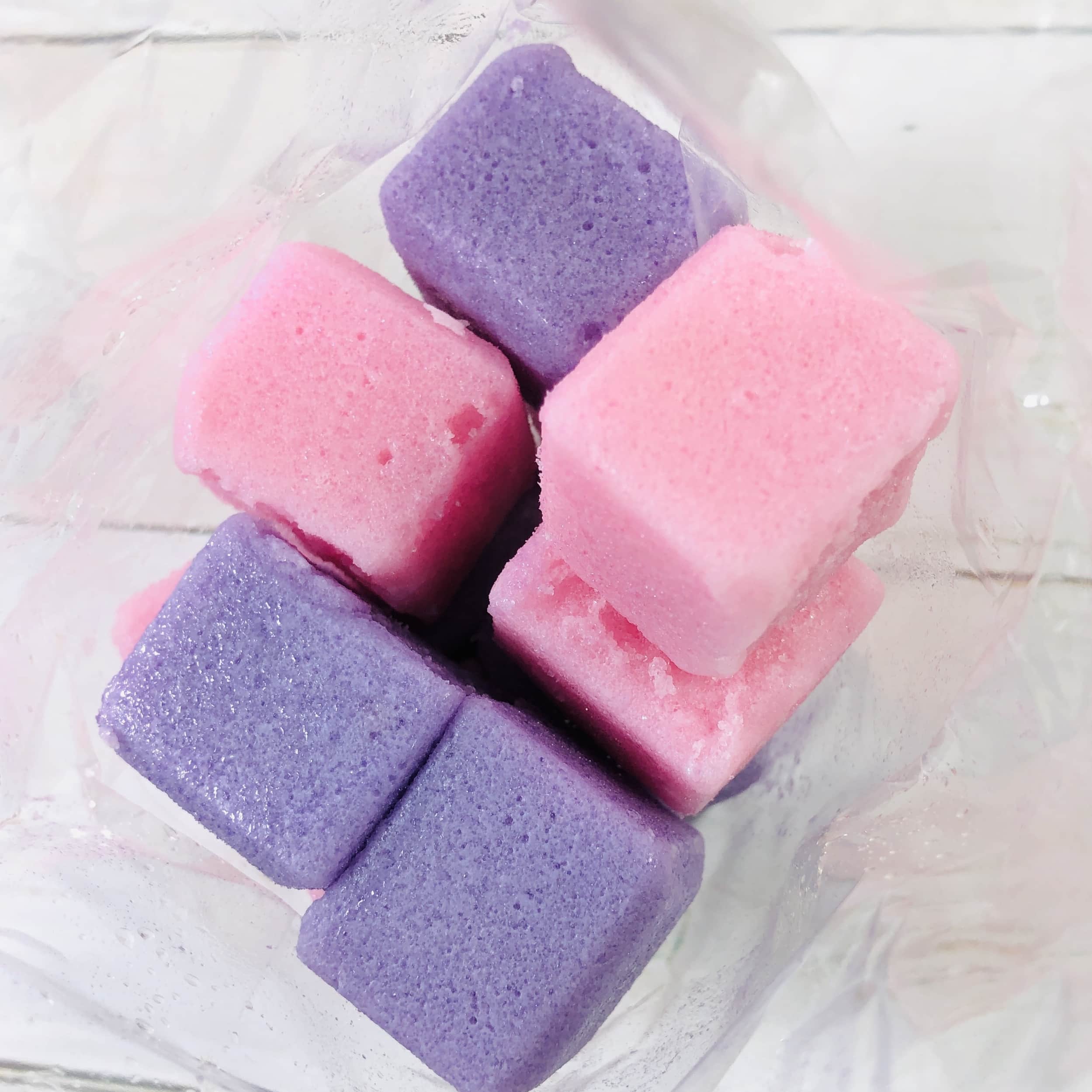 There were 11 cubes in the bag so if I use once a week as suggested then I am good for the next few months!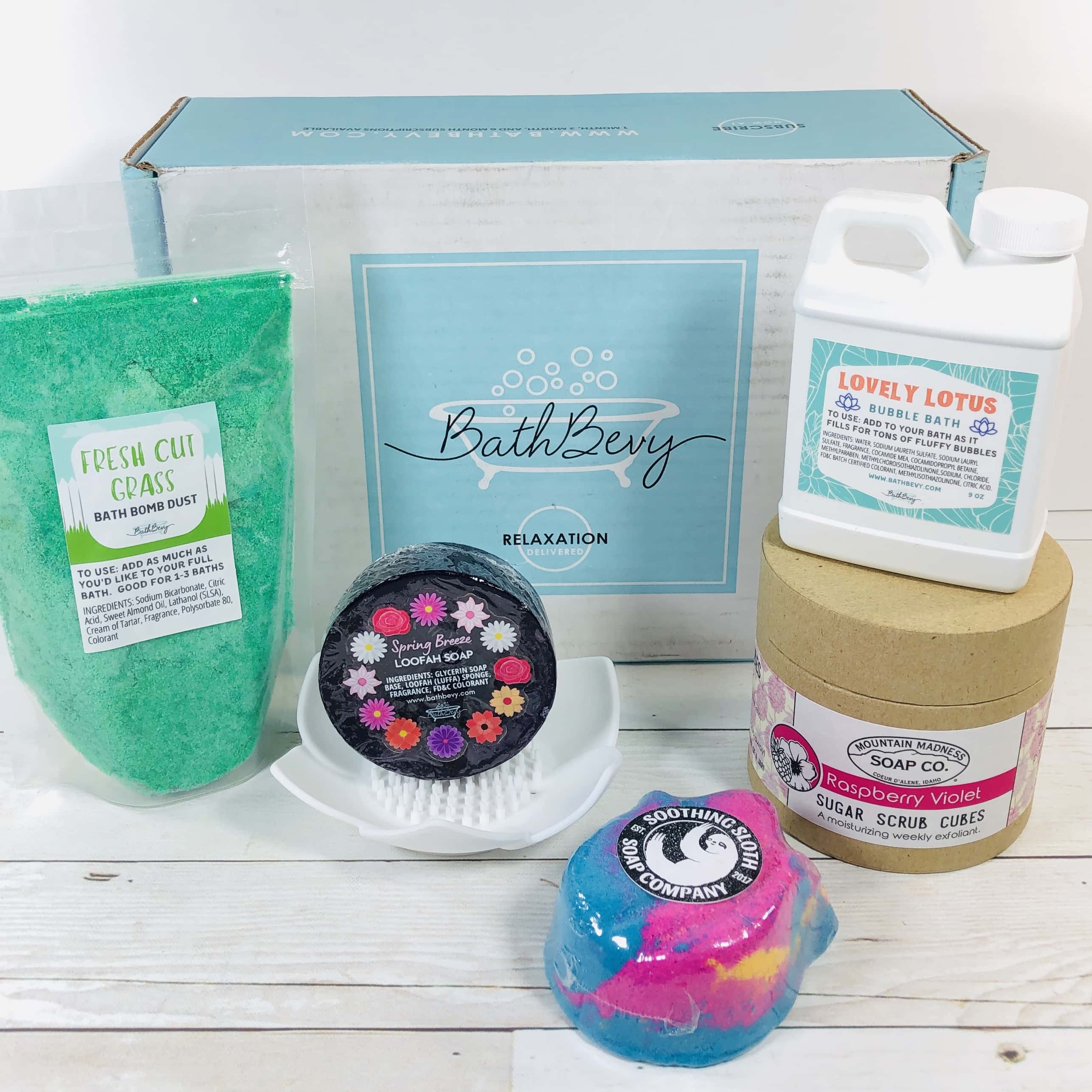 Bath Bevy has me ready for Spring with all of the great scents and products this month! I prefer the shower-friendly items like the sugar cubes, loofah bar, and soap dish – these will really get a lot of use from me. My daughters like the bath products and as we are going through a stressful time right now I think they enjoy the blissful experience of relaxing in the tub so they can wash tension down the drain.
Did you love this month's box?