Barkbox is a monthly subscription box just for dogs. Each box has 4-6 dog products and is customized to the size of your pup, plus it has a cute theme.
DEAL: Get a FREE month on a 6 or 12-month subscription when you sign up for BarkBox with this link!
OR Get a FREE UPGRADE to a DOUBLE DELUXE box on your first month with a purchase of 6-, or 12-month subscription. No coupon needed, just use this link to sign up. Ends 4/2.
This Barkbox is for small dogs like our miniature schnauzers, Lindy and Dean, but you can get them for medium and large dogs too. Check out our Barkbox reviews for a peek at the big dog boxes! Plus, they now offer Barkbox SUPER CHEWER – the heavy chewer box!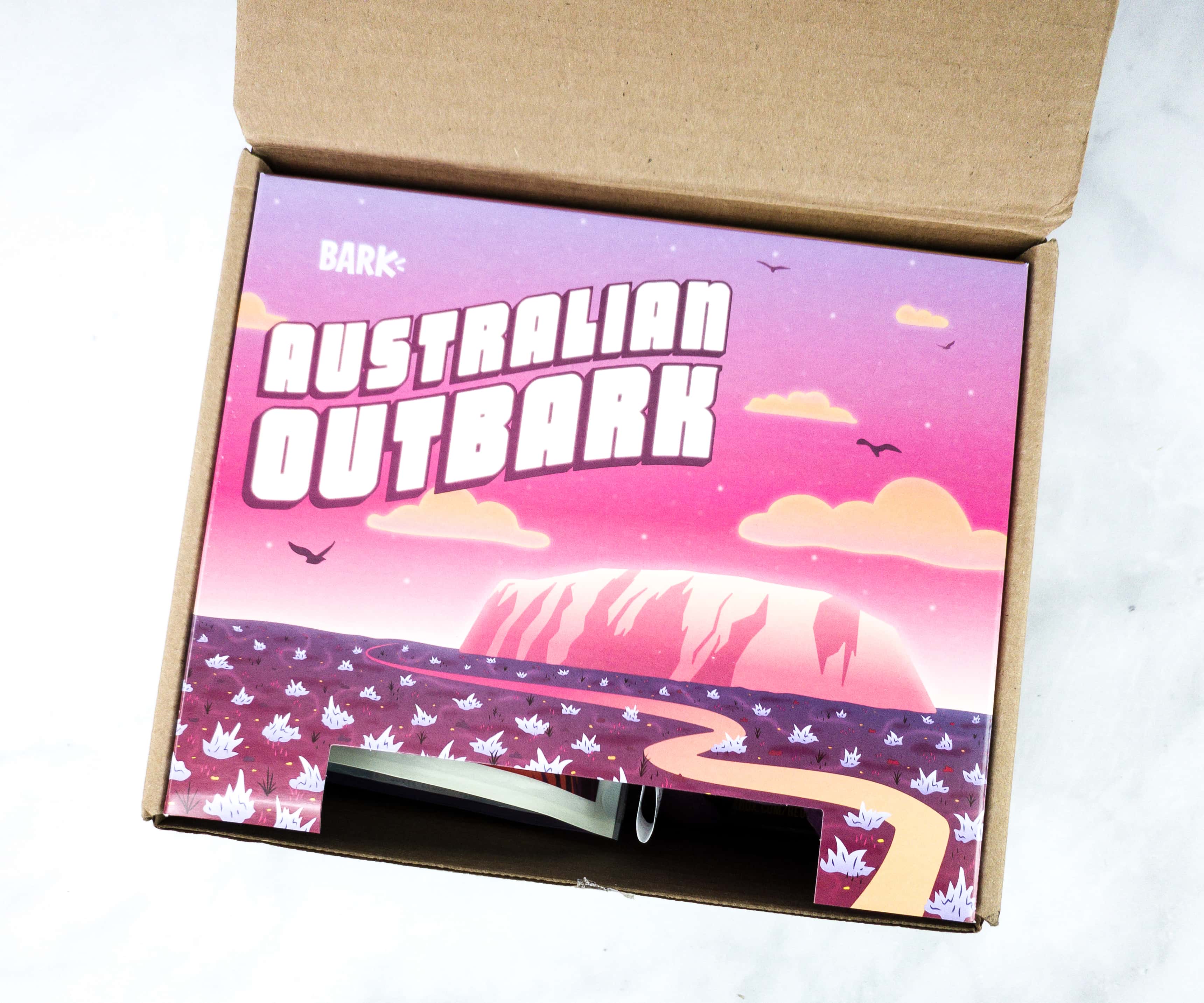 This month's theme is AUSTRALIAN OUTBARK!
The box this month doesn't contain any custom-made wrapping paper, instead, they used this month's theme to design the carton to cover all the items inside the box.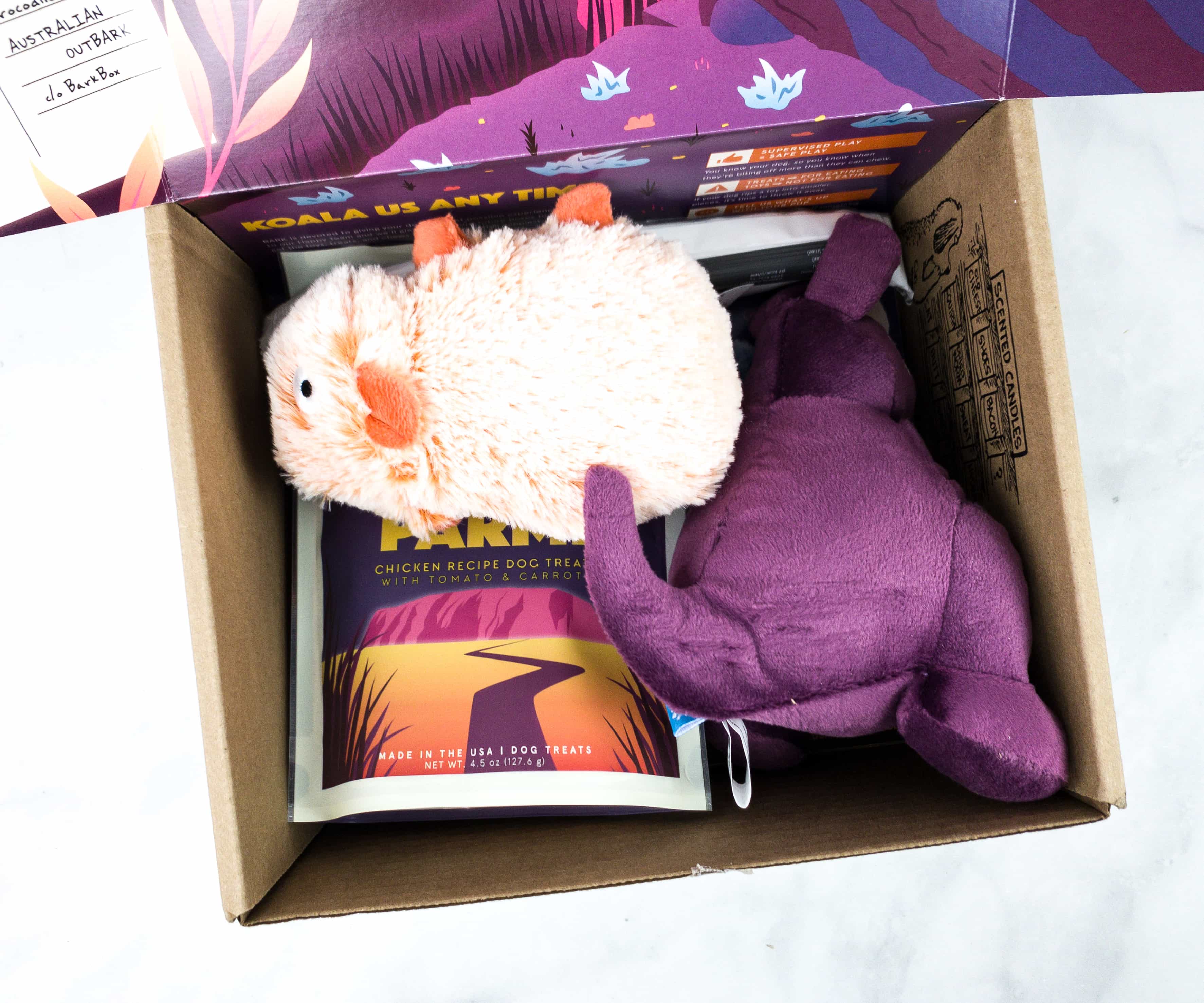 As usual, there were no extra fillers or squiggles, just treats and toys for your pups to enjoy!
Included in this month's box is an exclusive card that contains a letter from Barkbox's CEO, Matt.
BarkBox will donate $25,000 to IFAW's Koala Dog Detection Program and an additional $1 for each new Barkbox subscription for the month of March. This is to show that they are one with Australia in rebuilding their forest and the wildlife that was affected!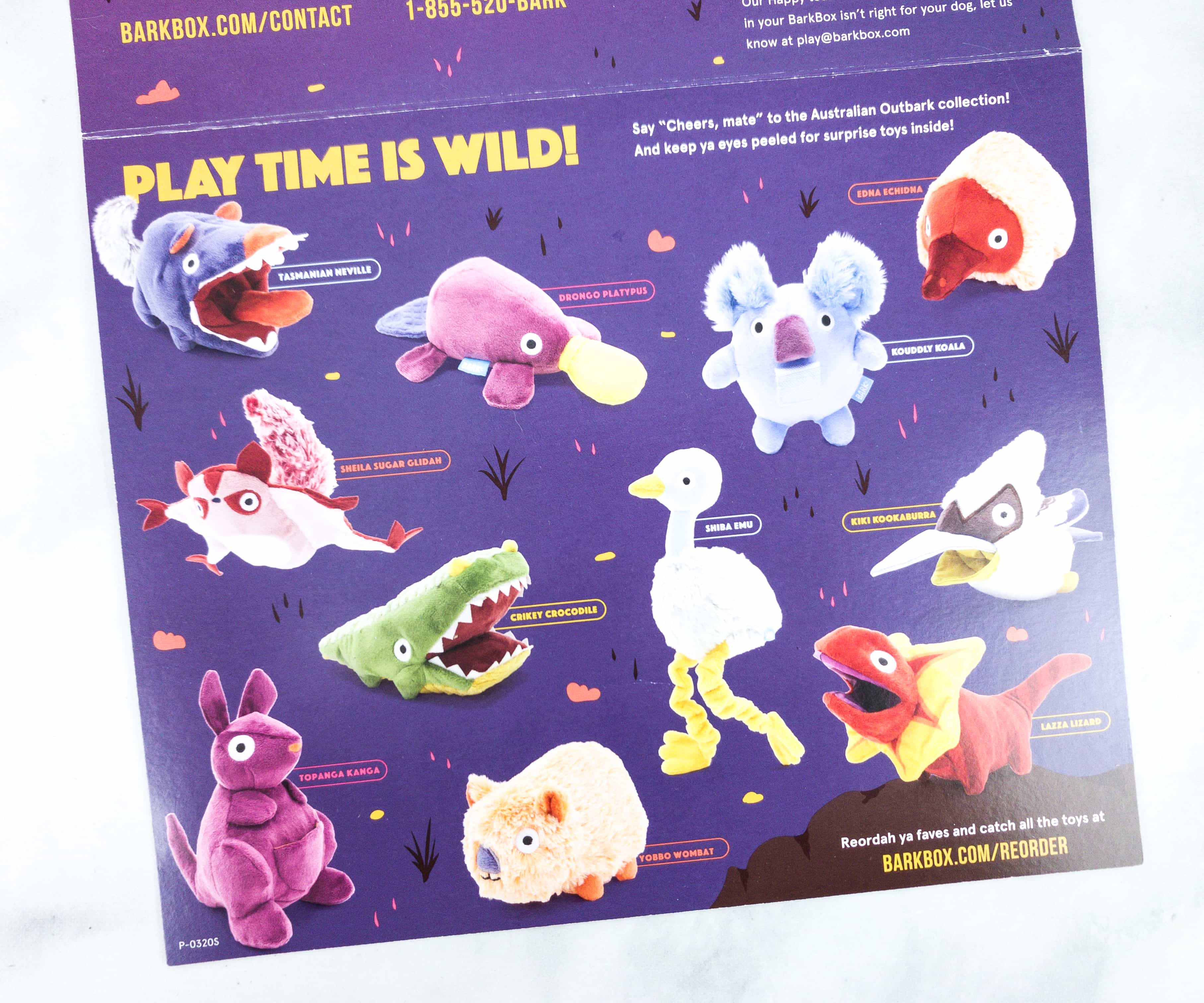 This month's BarkBox features Australian-inspired plush toys!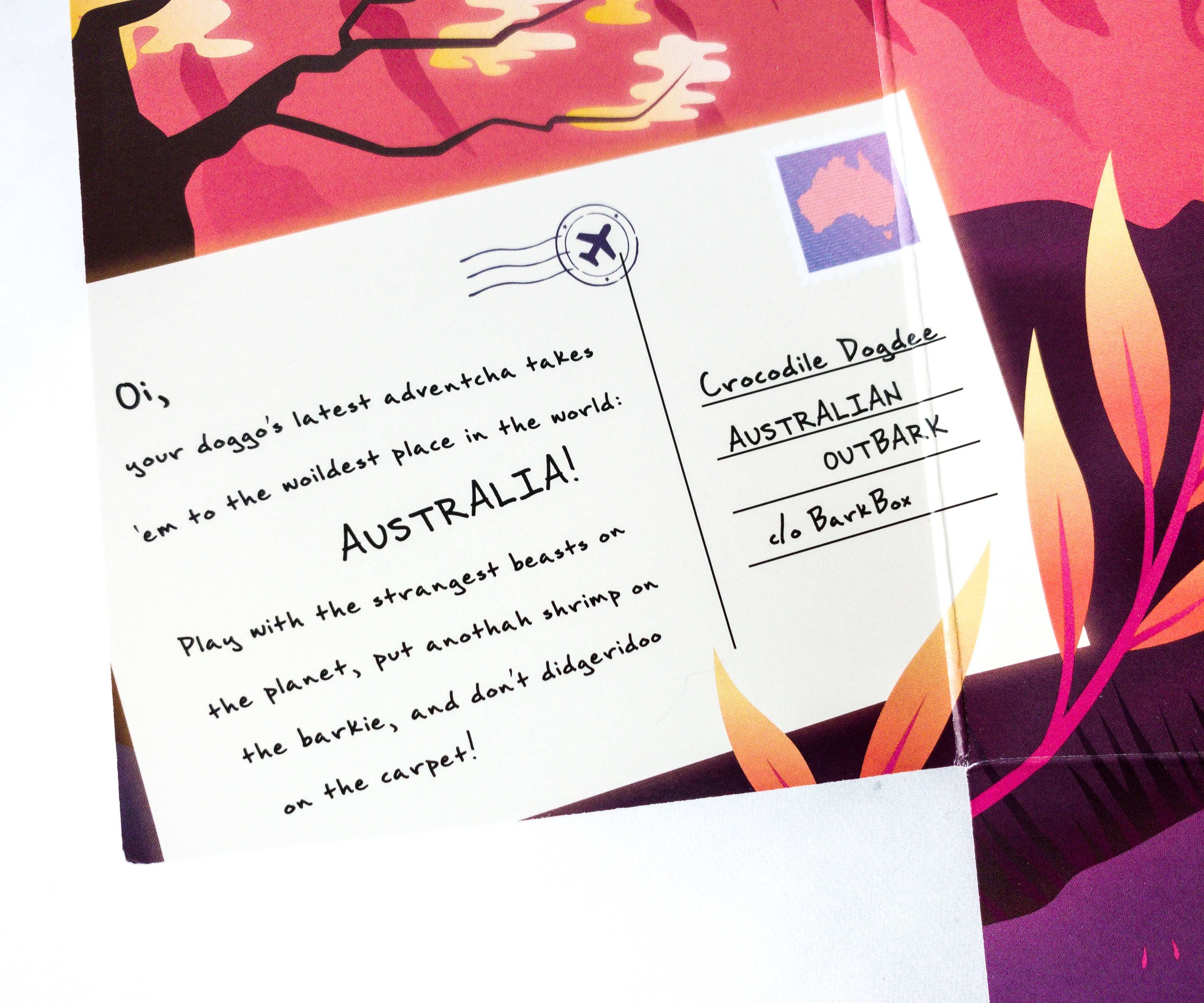 Featured on this side of the carton is an exclusive letter for your pup from Barkbox!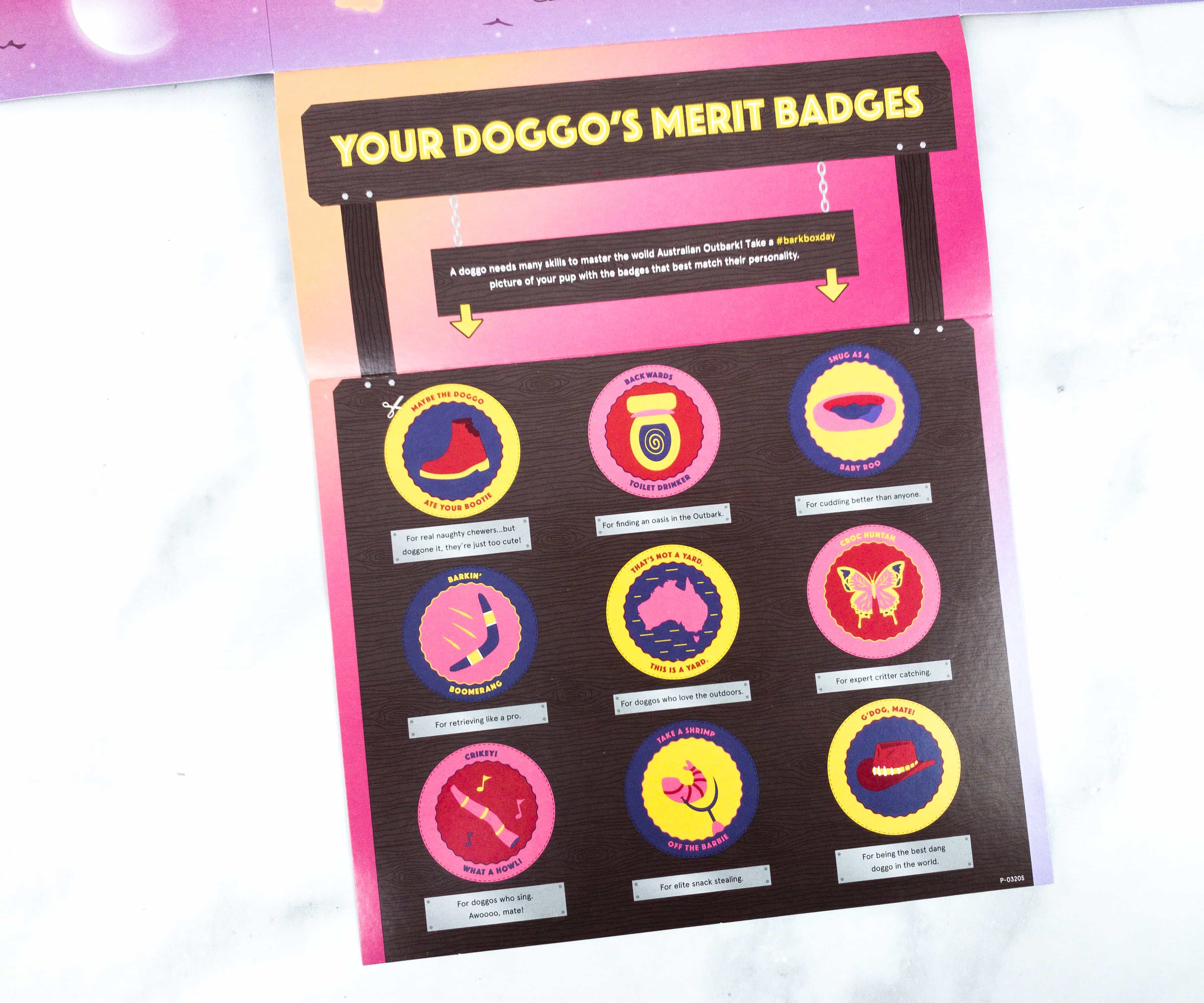 We also got a variety of merit badges that you can use to describe your pups. They also encouraged us to take a picture of our pups with the badges that best match their personality and share it on social media using #barkboxday!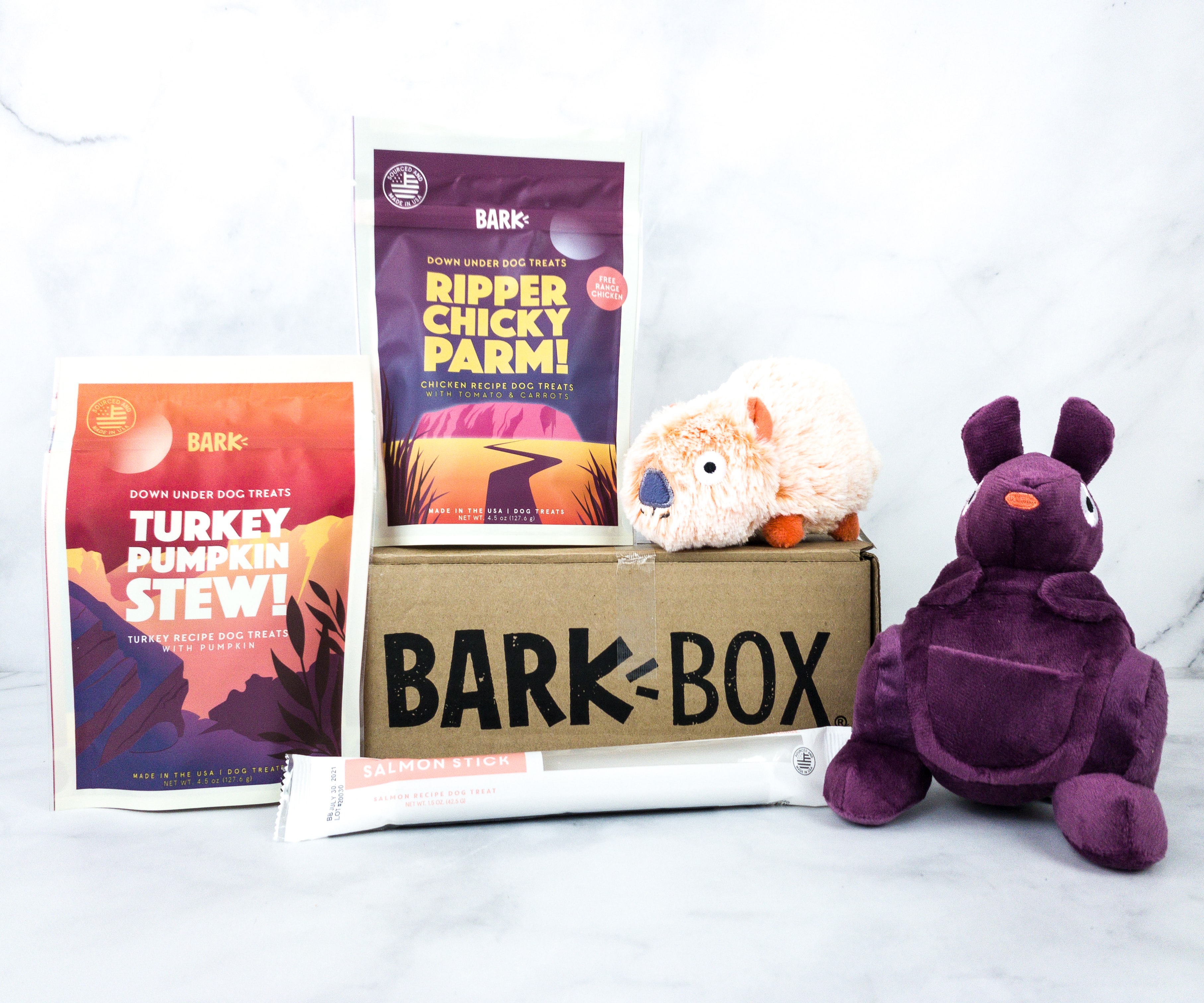 Everything in my March 2020 box!
Topanga Kanga Plush ($10) It's a cute purple-colored Kangaroo plush toy!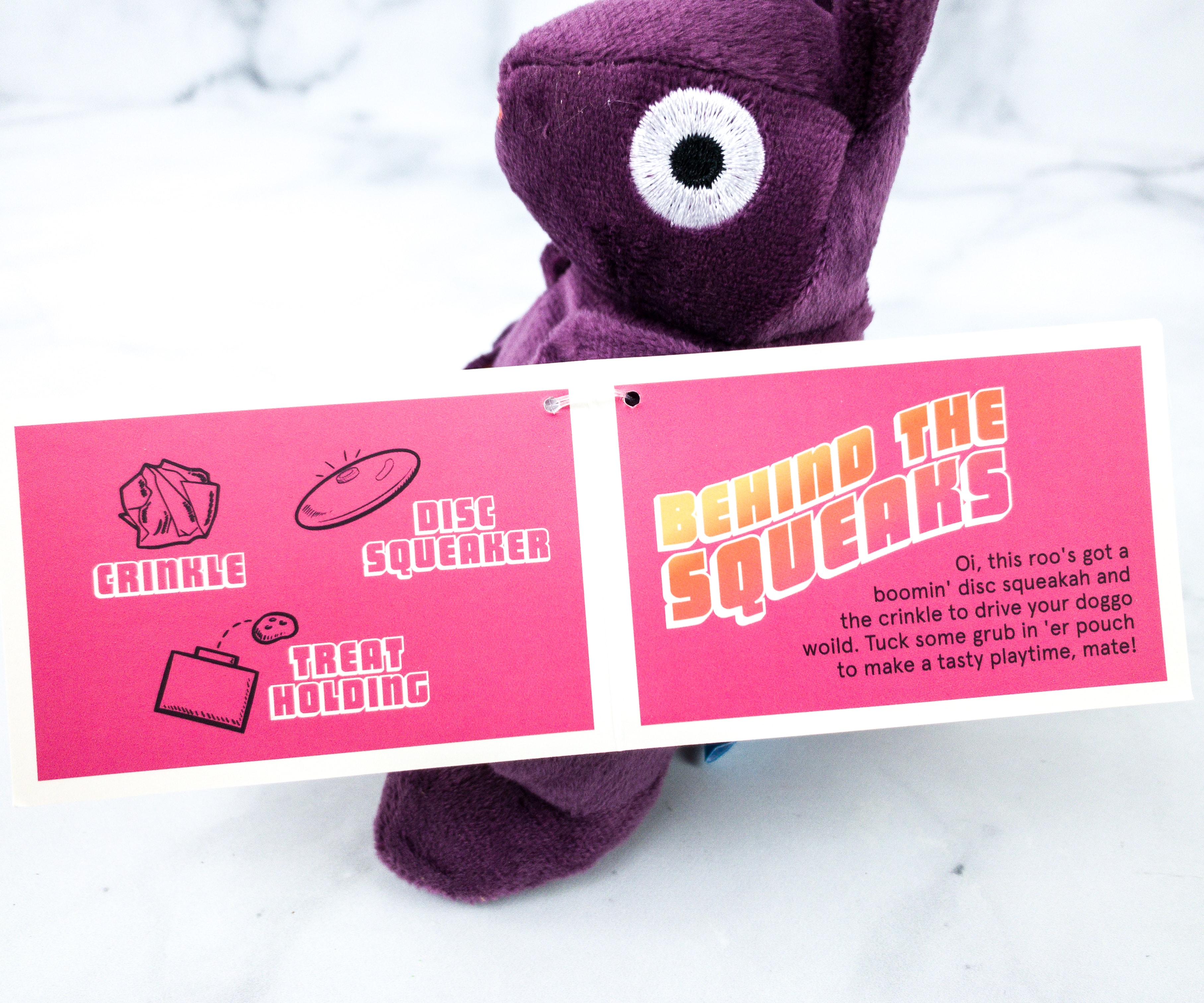 According to the label, this plush toy is made using premium-quality materials with a crinkle and disc squeaker inside. It also functions as a treat holder.
Kangaroo is one of the symbols of Australia since most of the kangaroos are located there. They marsupial or large foot animals that are known for their strong feet and hopping ability.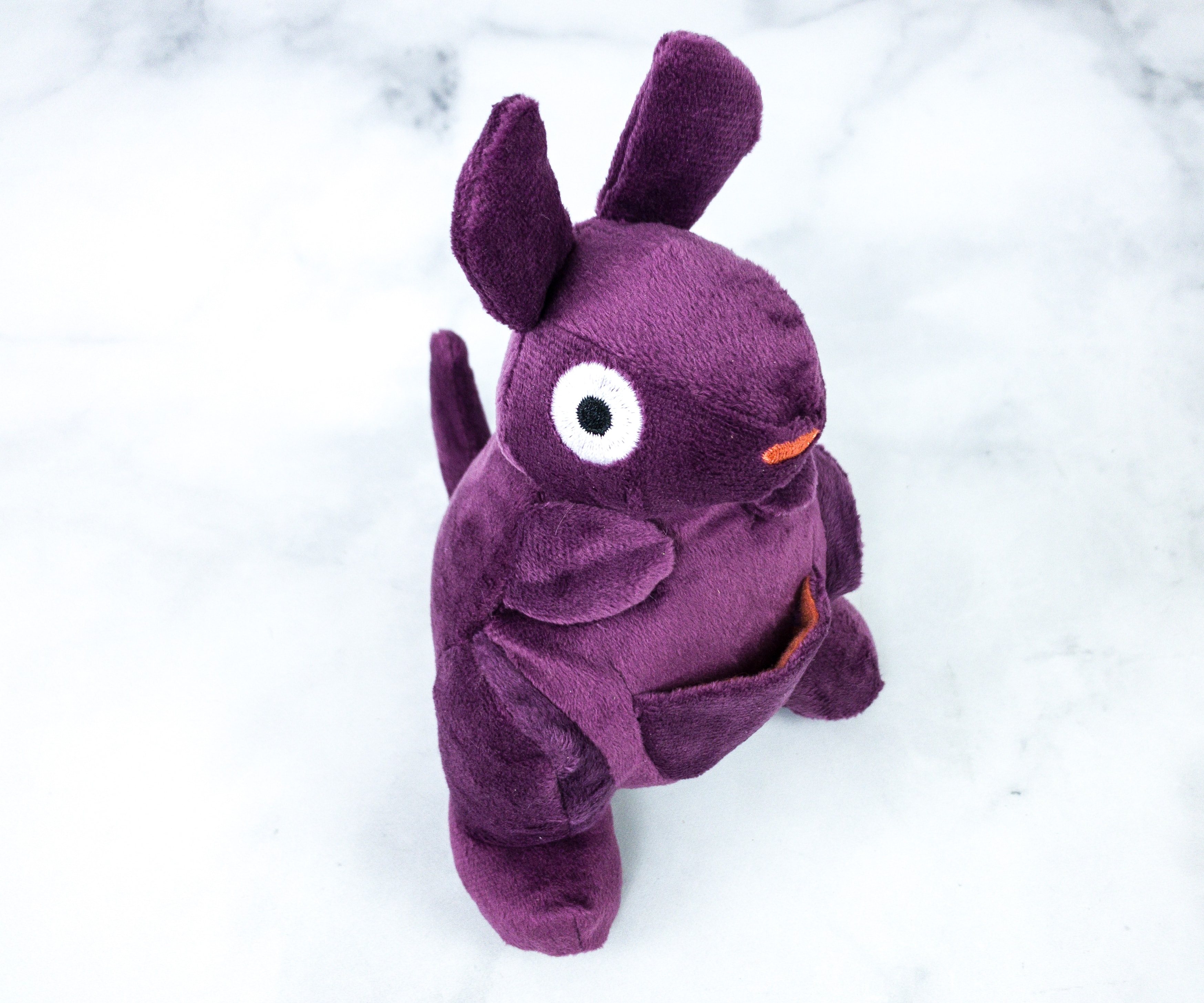 This toy looks so cute and well detailed. It has short arms, long feet, pointed ears, and pouch!
Also featured at the back of the toy is a long tail that supports the kangaroo so it can stand. It also has a strong reinforced stitching that makes the squishy toy durable enough to withstand long hours of play.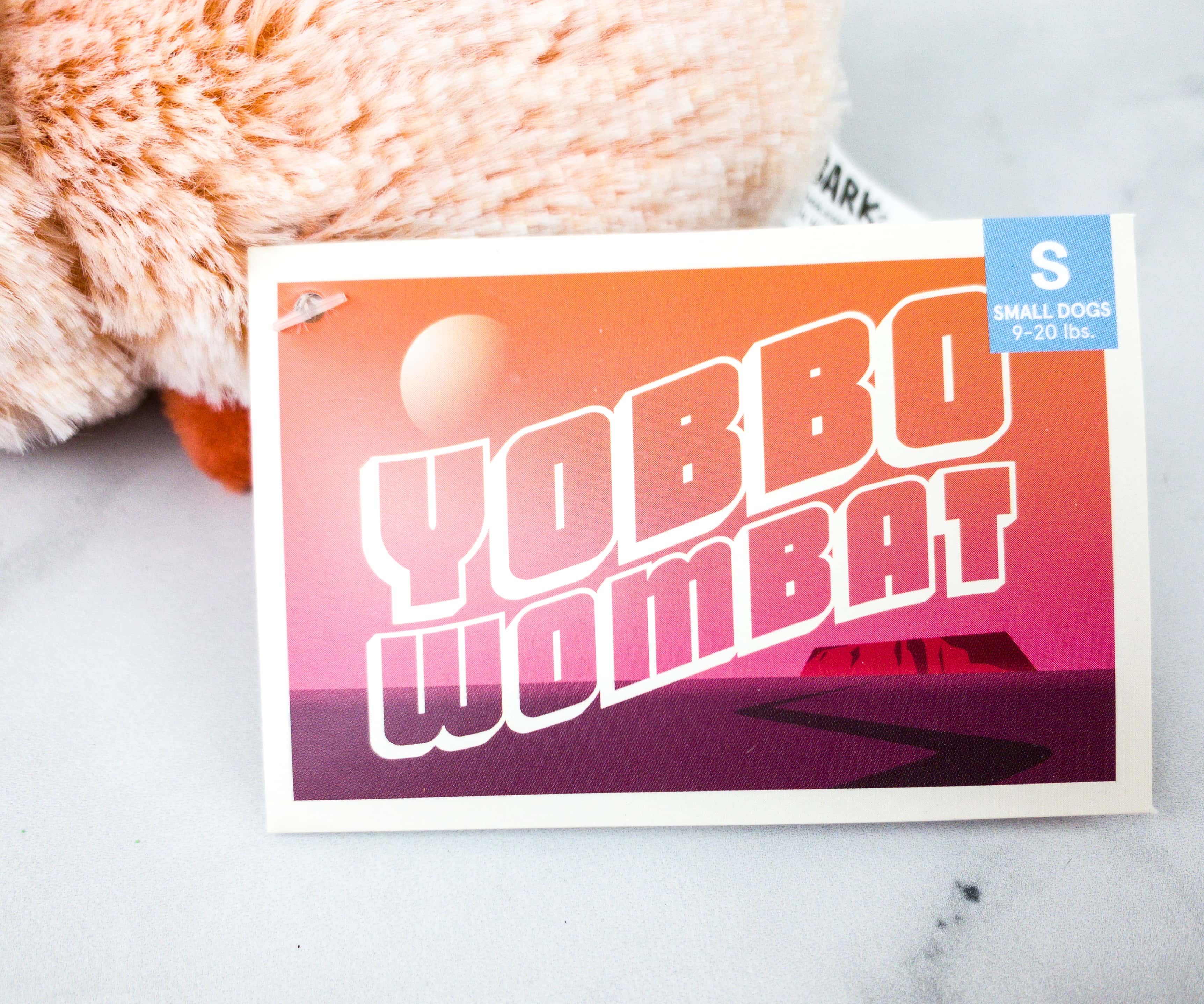 Yobbo Wombat Plush ($10) The second toy we got is a soft and flabby wombat plushy!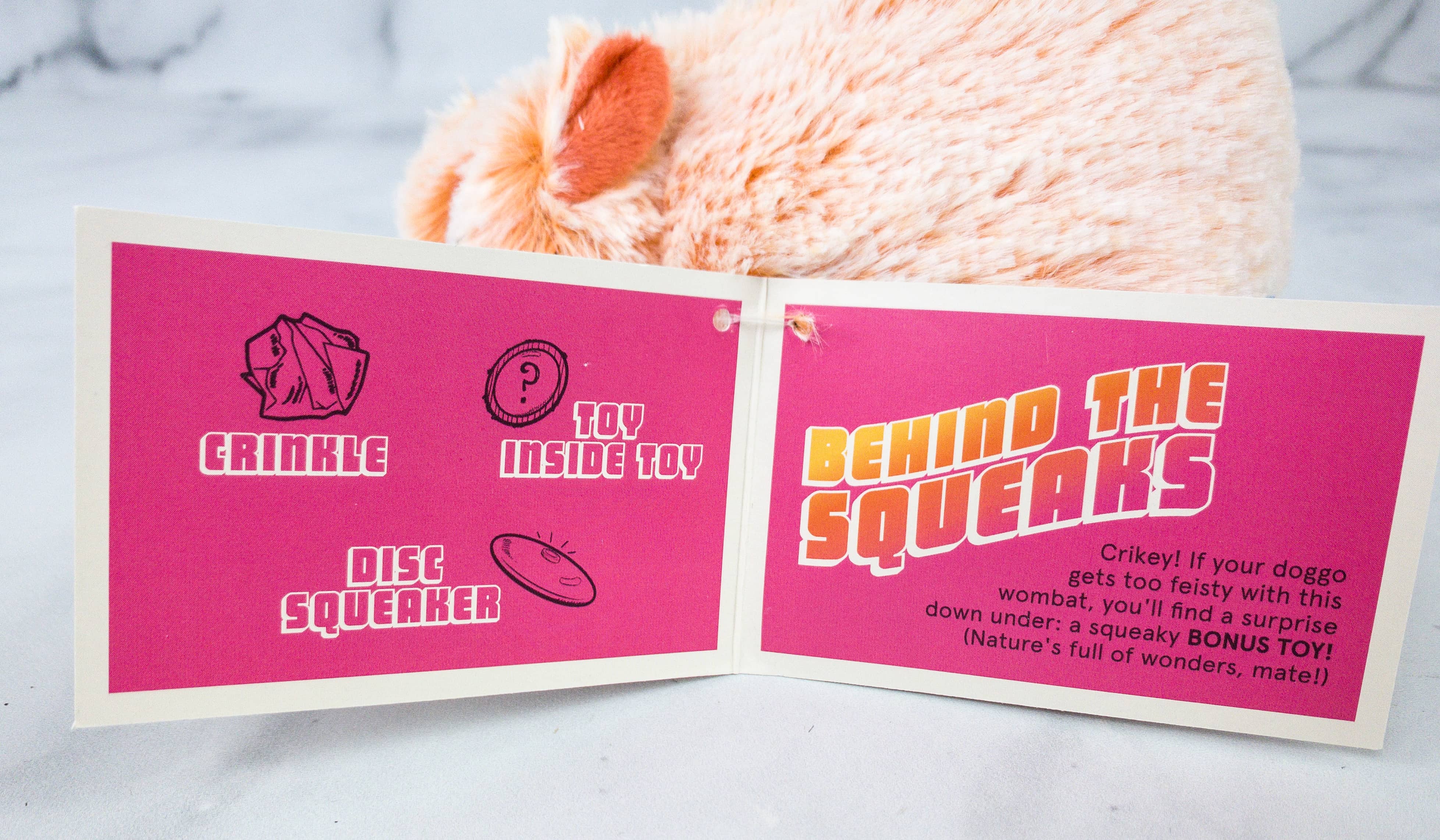 This plush toy is also made from premium-quality soft fabric with crinkle, disc squeaker, and secret toy inside.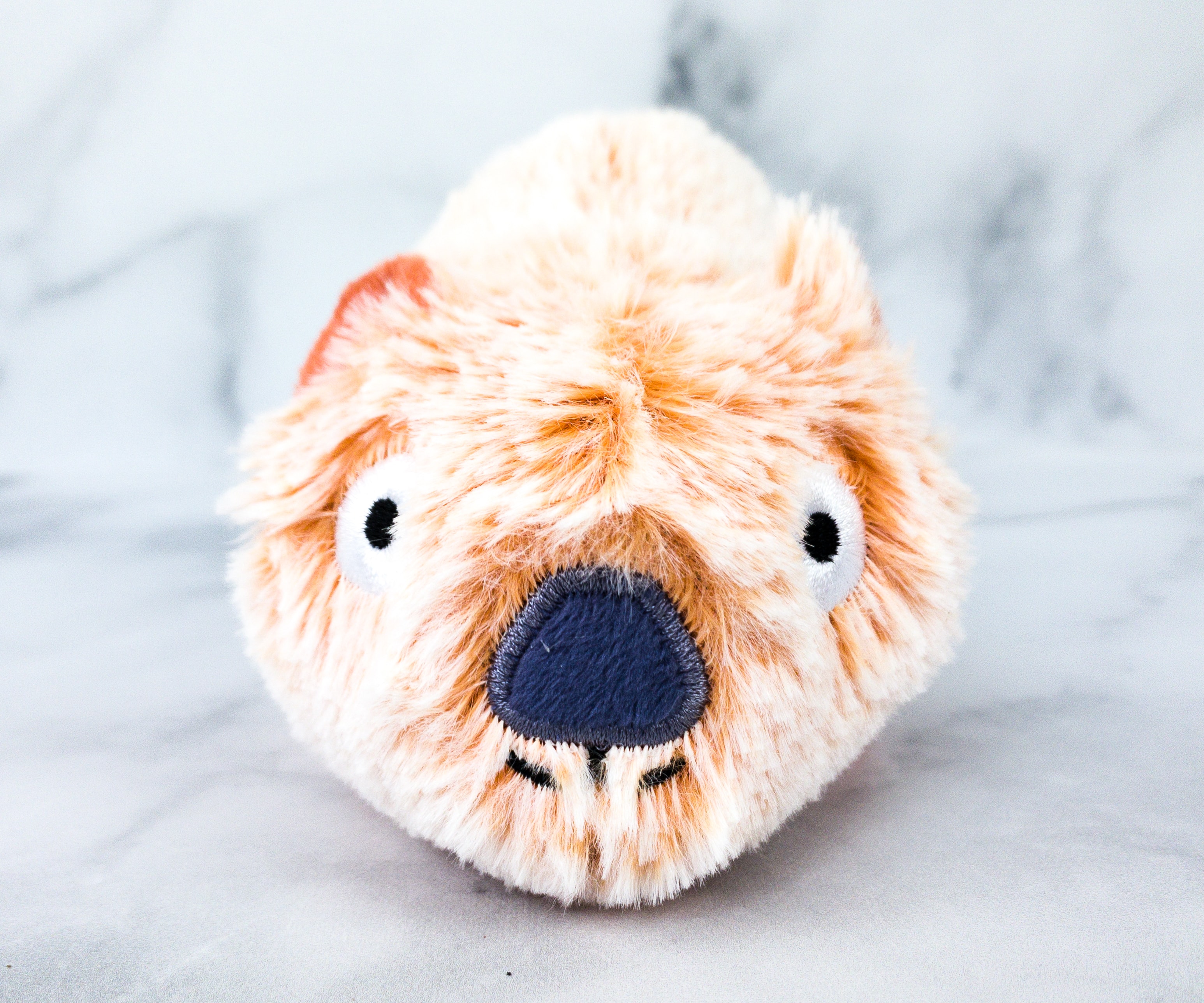 Wombat is a virtually tailless burrower with wild eyes, short pair of ears, coarse dark hair, and granular nose pad.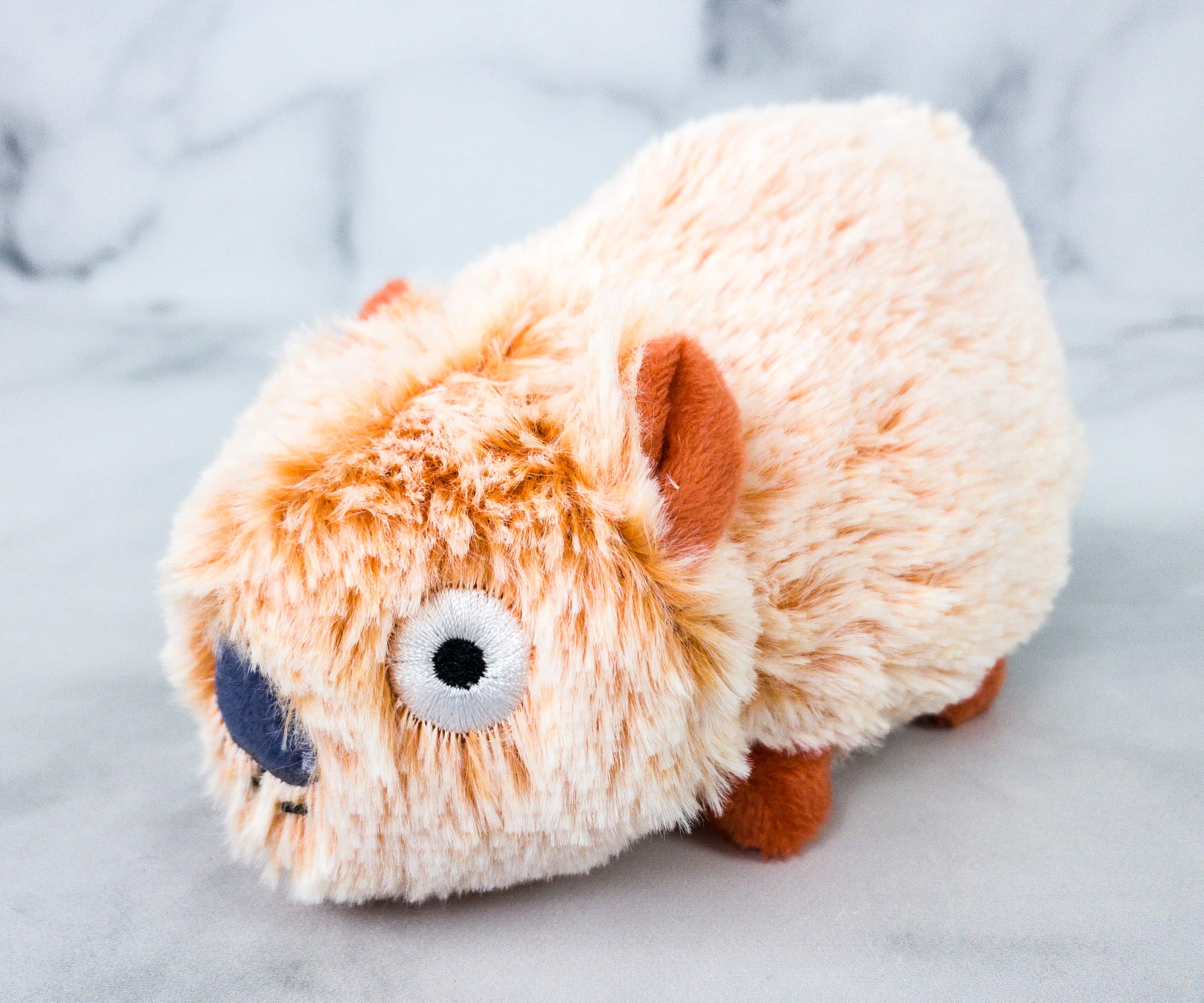 This toy perfectly captured the characteristics of the animal!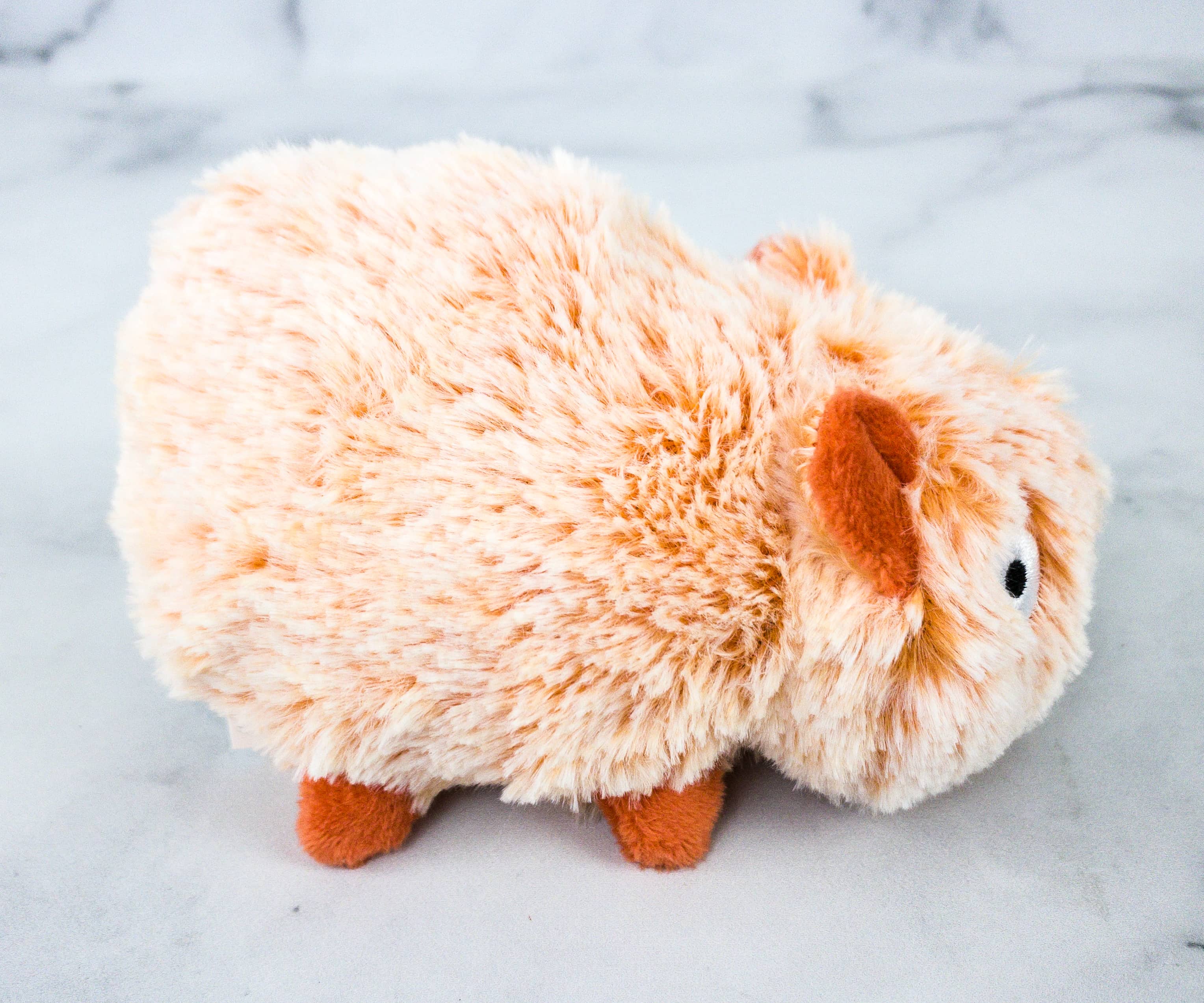 It's so soft and squishy! In case it gets ripped apart, no worries because a secret toy inside will be revealed!
Salmon Stick Salmon Recipe Dog Treat ($3) It's a delicious salmon-flavored tender stick packed with protein, fat, and fiber!
This stick is made from natural ingredients including real salmon, chickpeas, and kale!
Since it's made mainly from natural ingredients, you won't feel guilty when you give it to your pups. You can either serve it as is or break it into smaller pieces!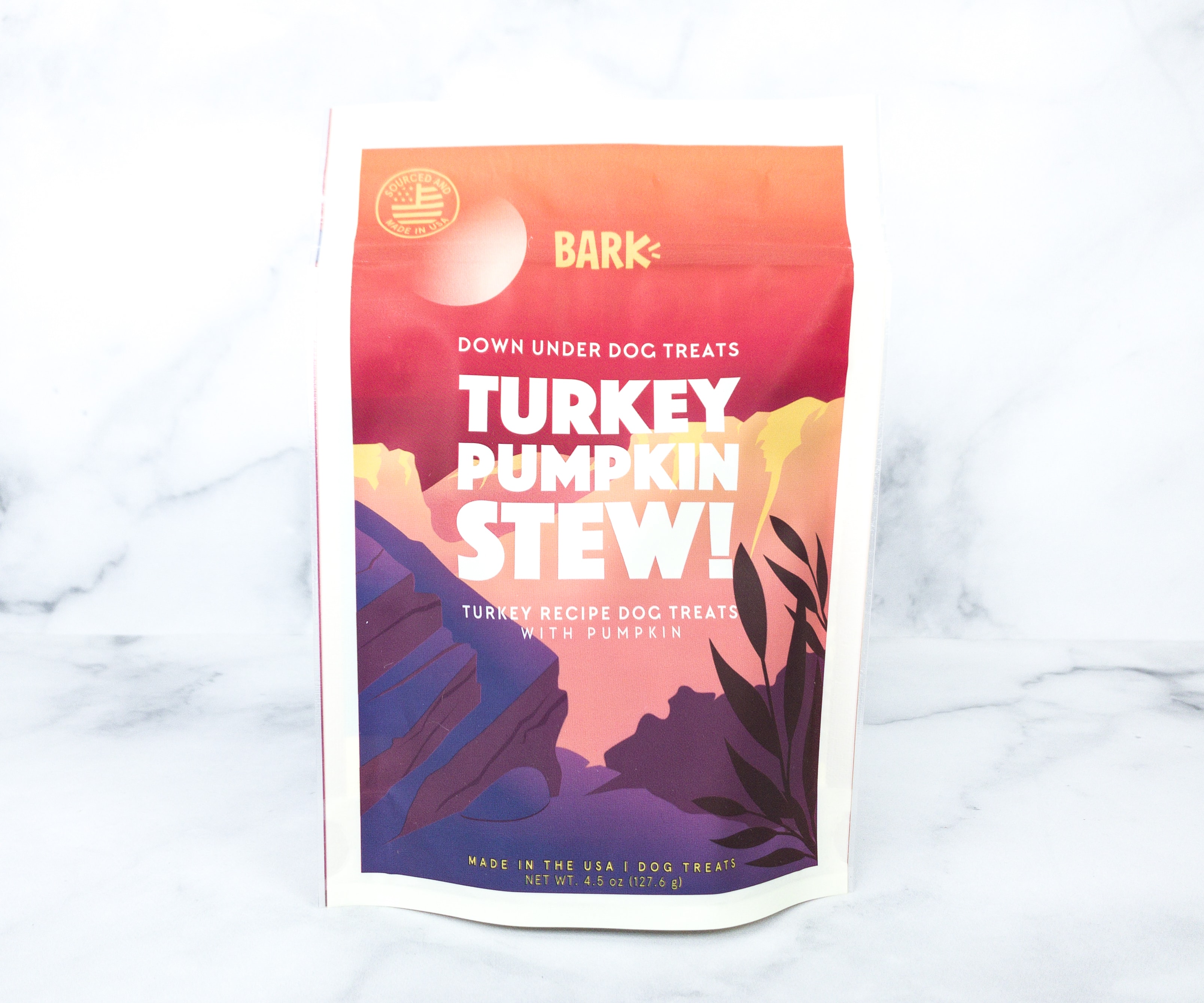 Bark Turkey Pumpkin Stew! Turkey Recipe Dog Treats with Pumpkin. We got two bags of treats in this month's box. The first bag features soft and chewy turkey-flavored treats blended with pumpkin, yellow pea powder, and ground potato!
According to the packaging, this scrumptious dog snack is made with all-natural, grain-free, and wholesome ingredients. It doesn't contain wheat, soy, and even corn.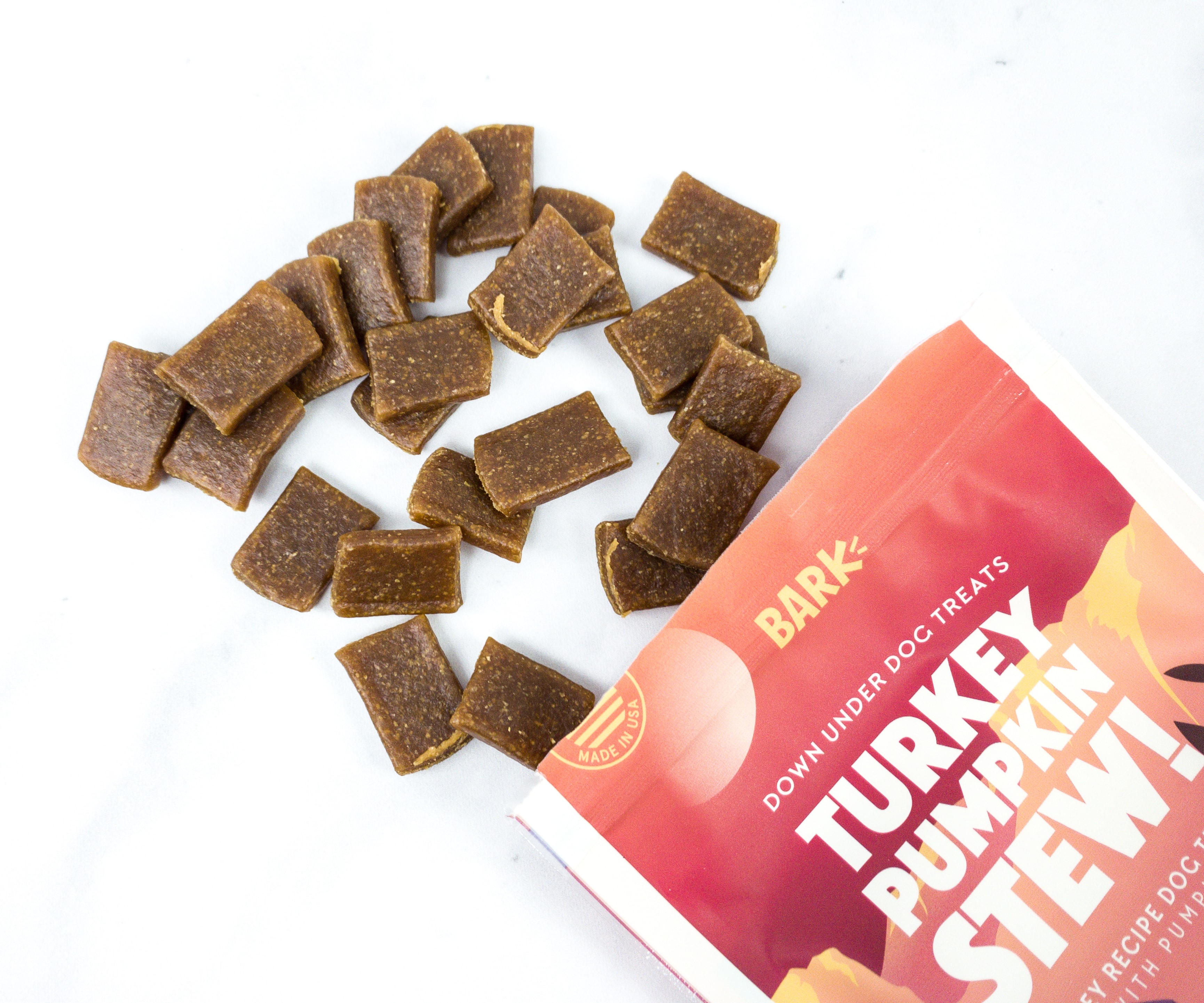 Inside the bag are rectangular bite-sized treats with a smooth, chewy texture that my dog truly loves!
Bark Ripper Chicky Parm! Chicken Recipe Dog Treats. For the next bag, we're getting chicken and tomato treats!
This treat is also packed with protein and fiber, plus it's free from any ingredients that may cause harm to your dogs such as wheat, soy, corn, and grains.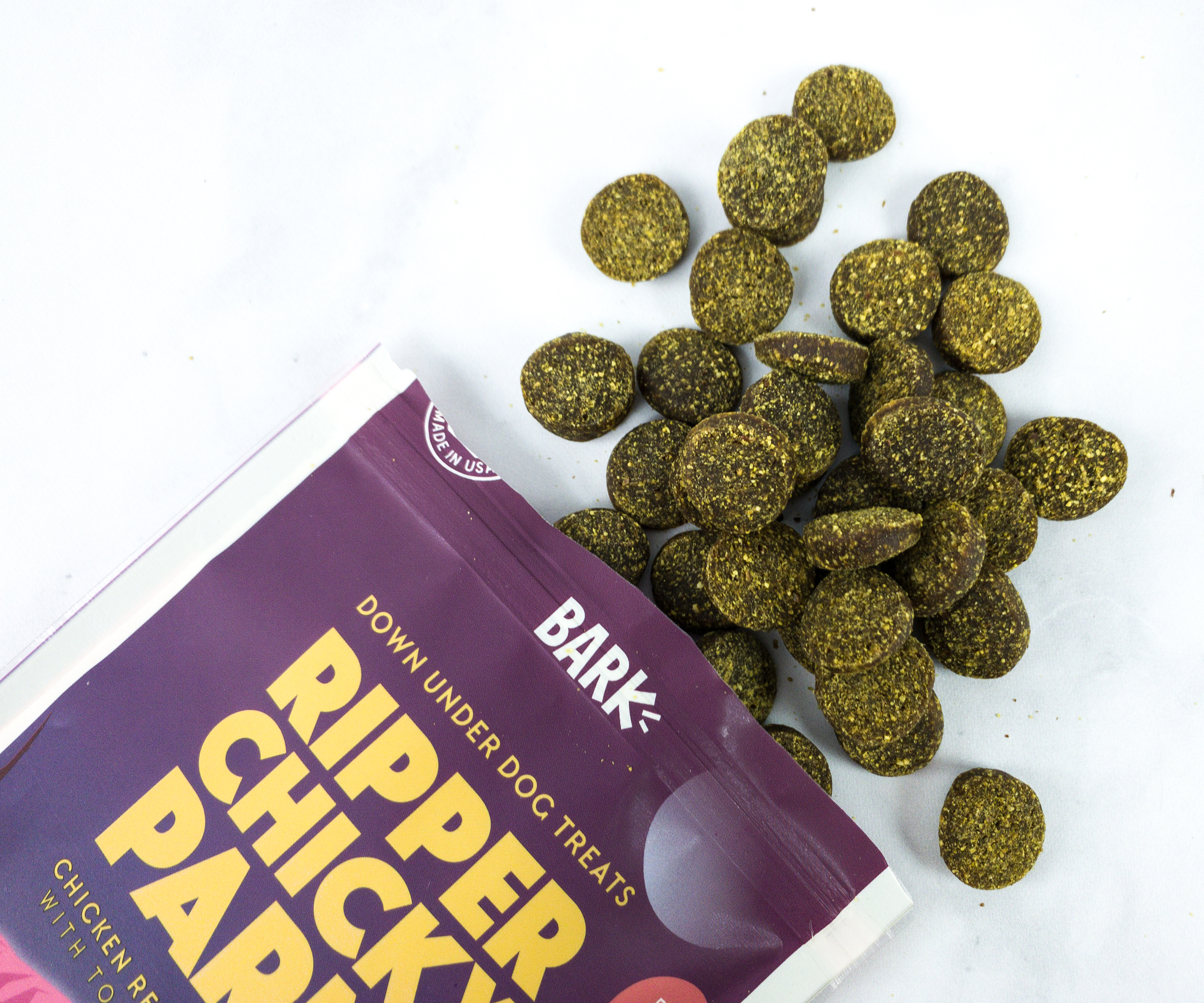 The crunchy treats are button-shaped, definitely the most ideal reward for training or just a simple snack!
BarkBox always comes up with great and fun themes,and this month is extra special as it is dedicated to the Australian wildlife which were affected by bushfires. Our pups loved the yummy treats and I have no worries because I know everything is made with safe and healthy ingredients. They also played a lot with the high-quality toys. The plush toys are, as always, squeaky and durable! Our dogs deserve nothing but the best and it's what this subscription is consistently giving us!
What do you think of Barkbox? If your dog is also a serious chewer, check out Barkbox Super Chewer!