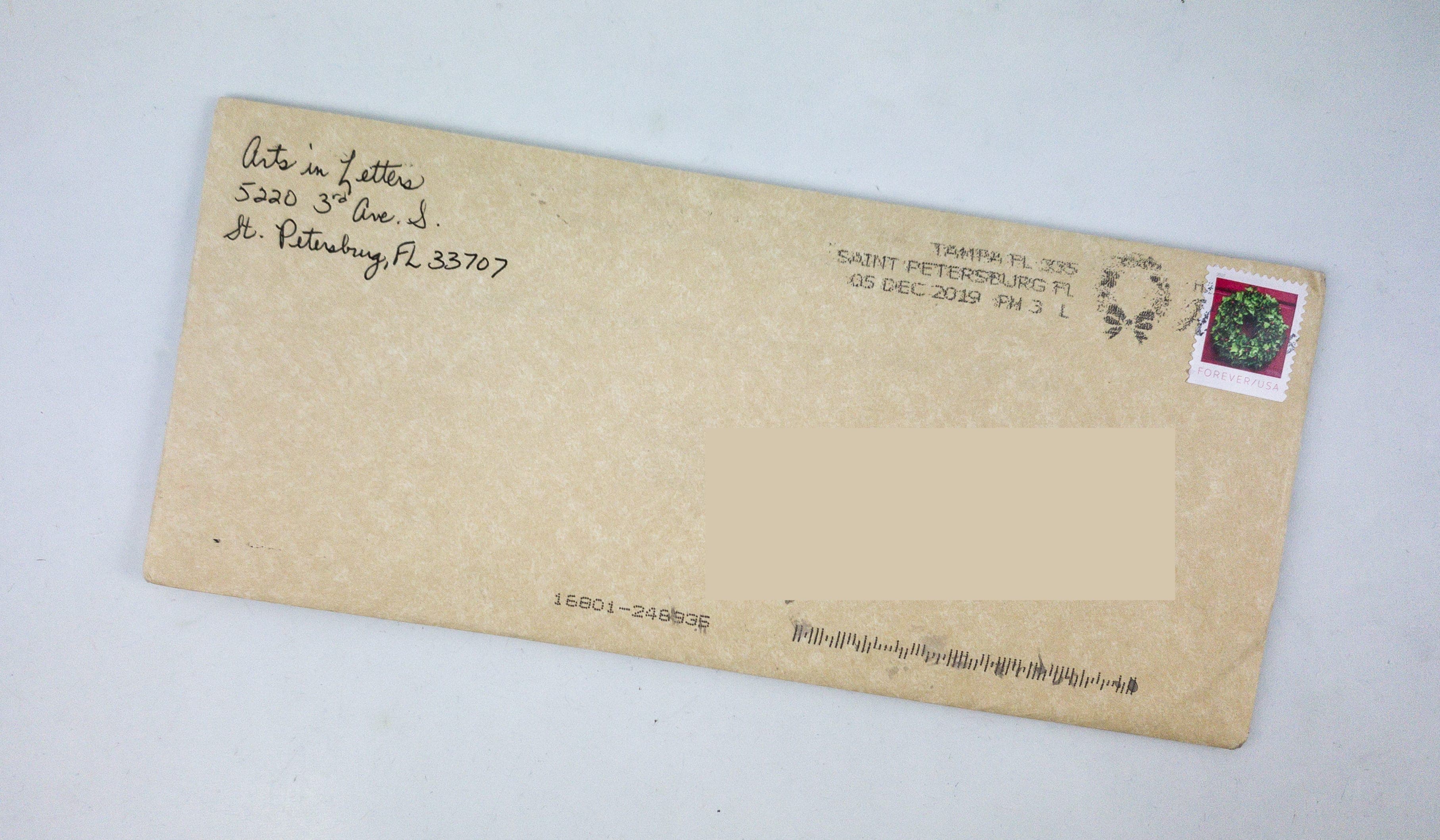 Arts in Letters is an arts-themed historical letter subscription. The subscription costs $52 for a 3-month subscription, $95 for a 6-month subscription, or $150 for an annual subscription. Every week you'll receive a letter packet including a transcription of a letter written by one of history's great creative minds in the field of Science, Literature, Art, or Music, along with a bio and background information. There's also a Grand Slam subscription that will send you a rotating selection of letters written from one of the available categories.
DEAL: Take 15% off subscriptions! Use coupon code HSC15FORYOU.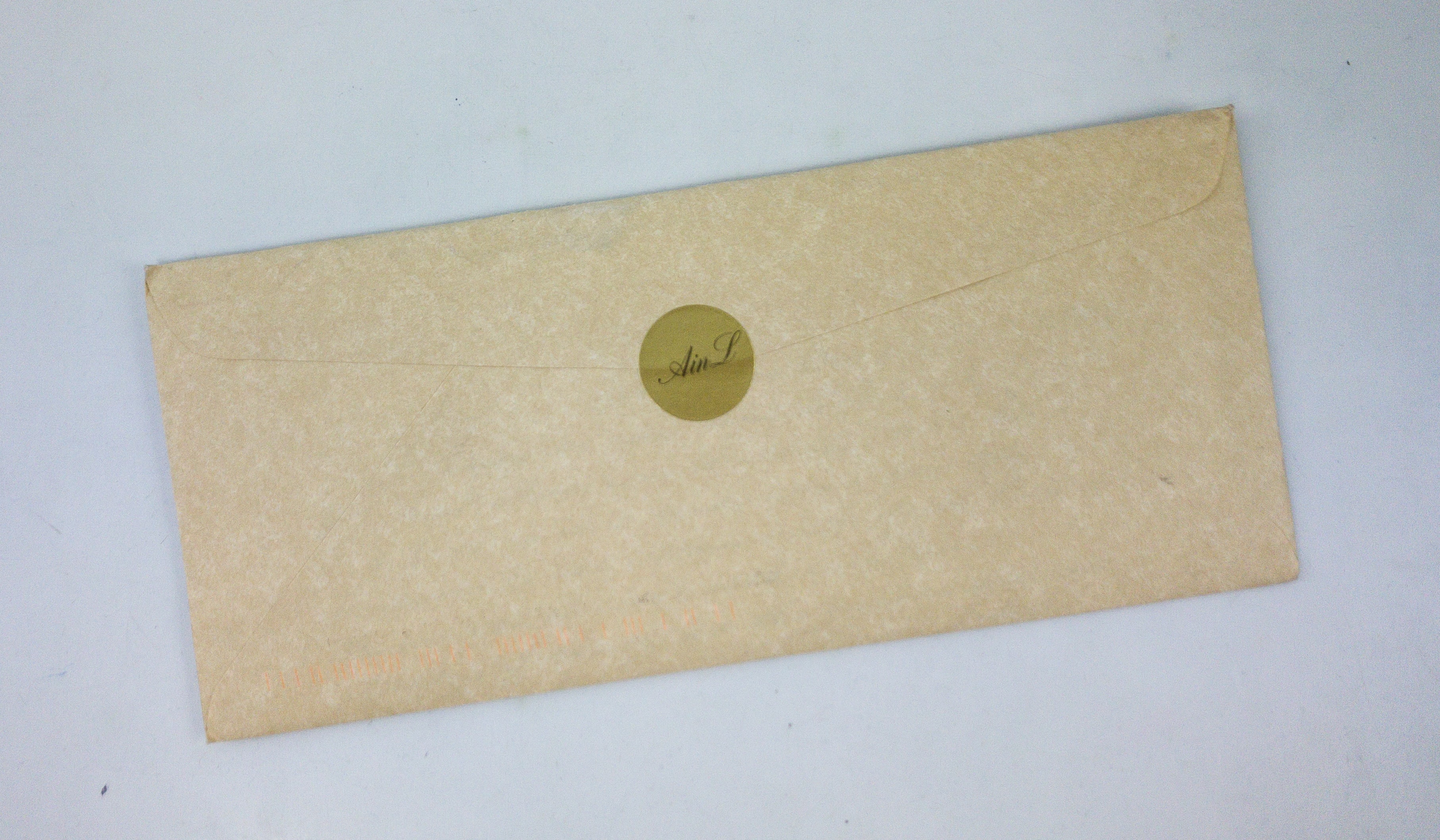 The letter is placed inside a classic-looking envelope, sealed with a golden sticker with the letters "A in L."
This is a review of the Grand Slam package, and the first letter is from the Literature category.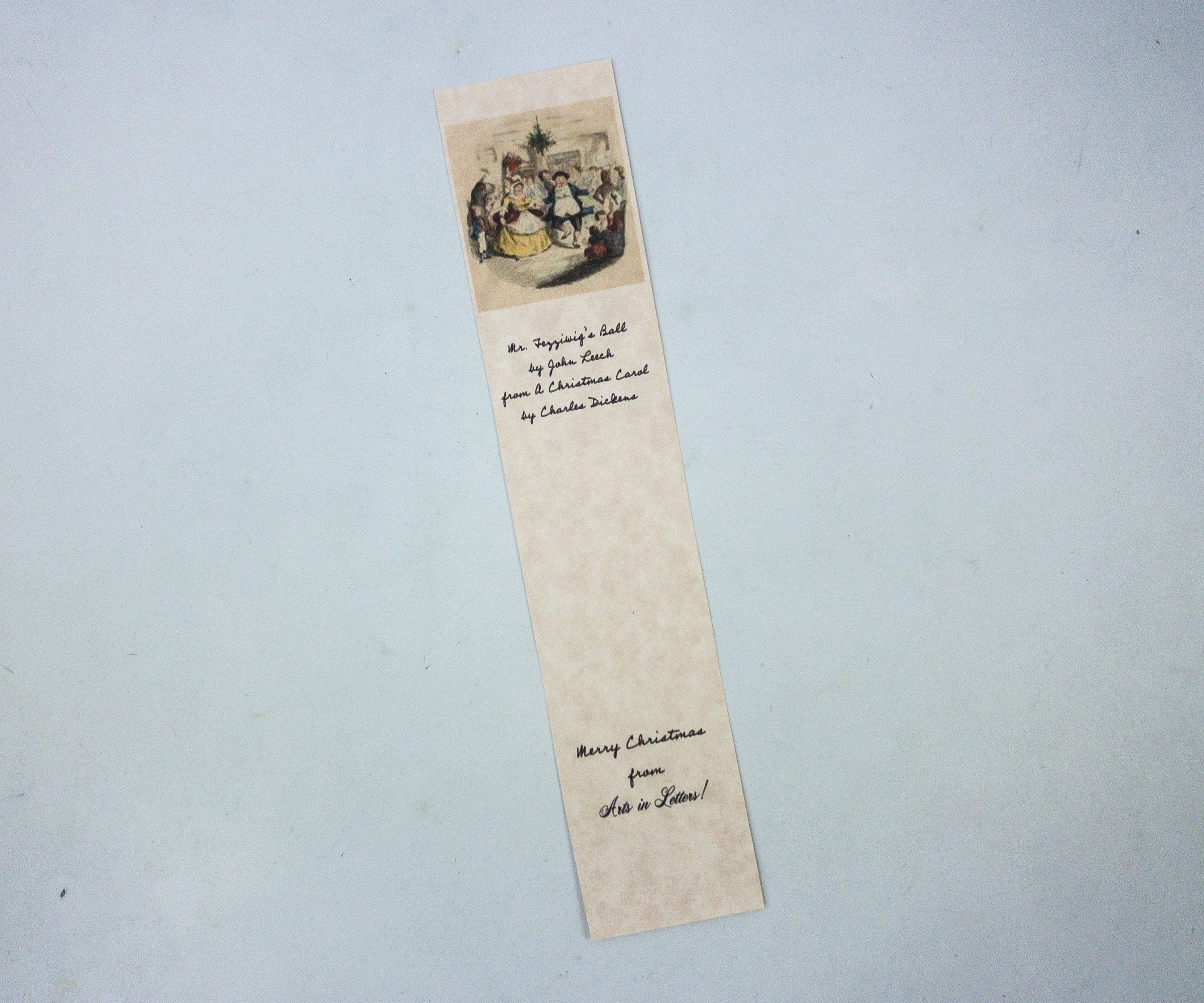 The flip side of the note has an image of Mr. Fezziwig's Ball, from Charles Dicken's A Christmas Carol.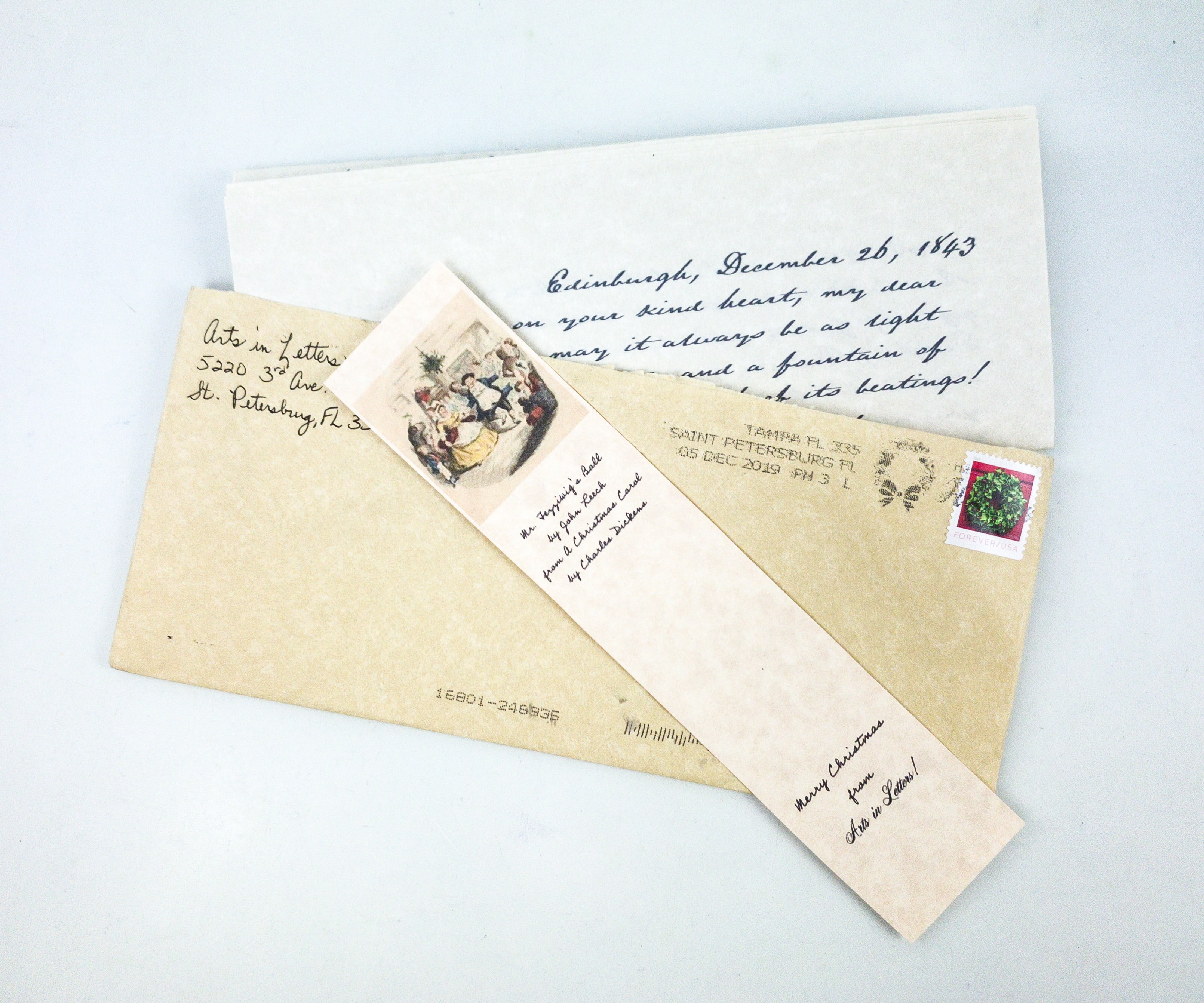 I am excited to know who is the great mind featured in this week's letter!
Here's everything in the package!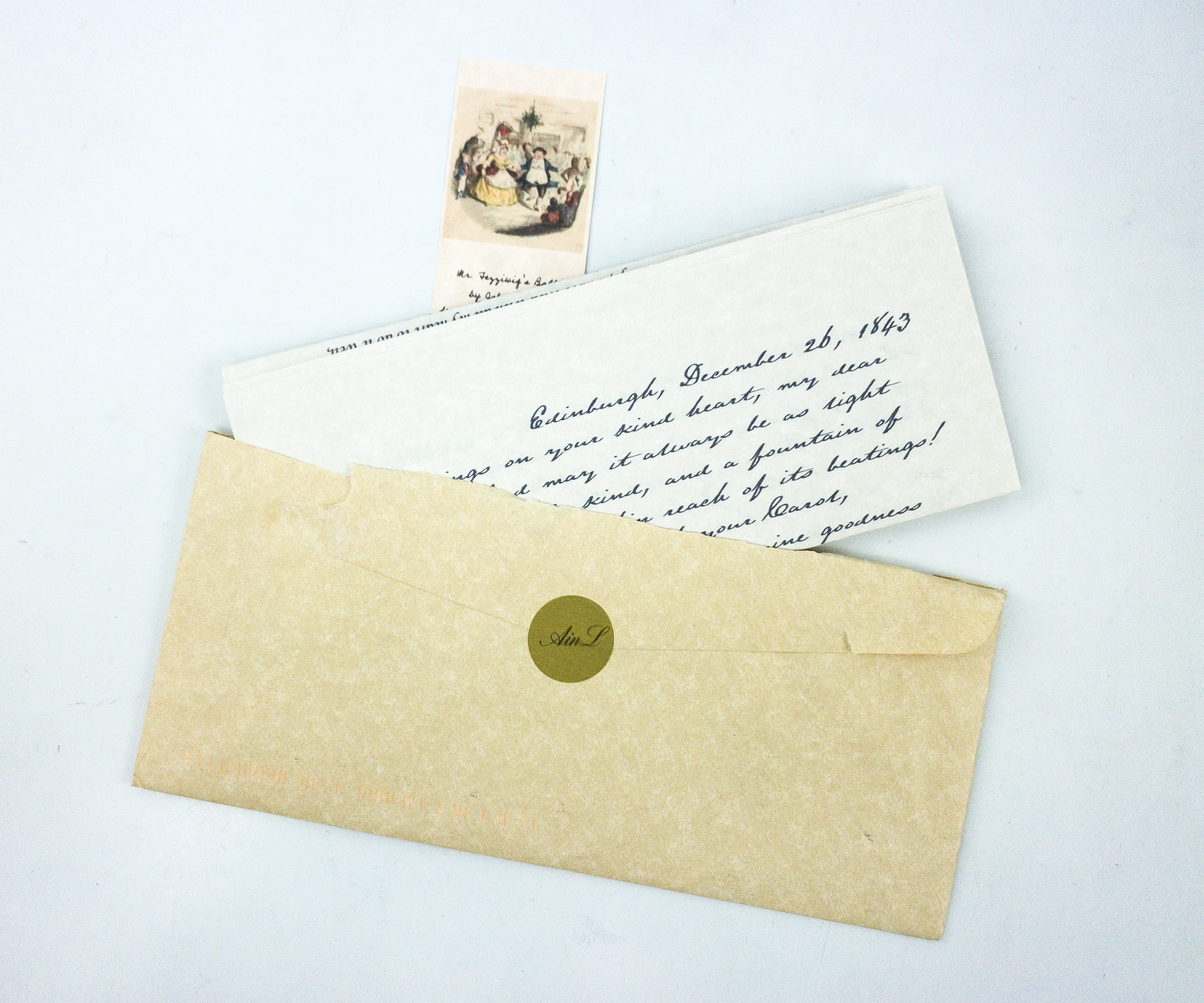 The package contains several letter pages, all are written in a cursive font, aside from the note for the subscriber.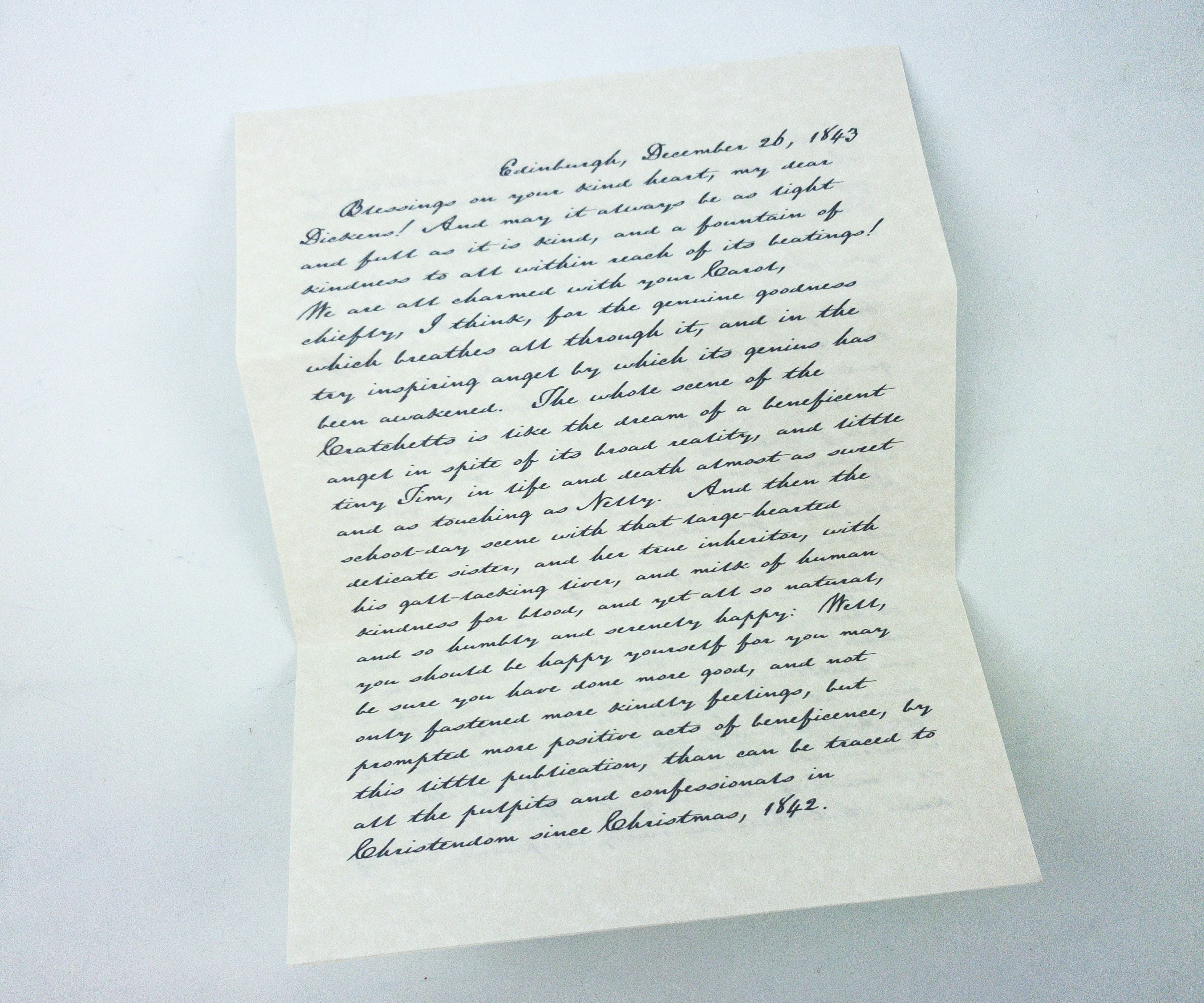 The letter in this package is for Charles Dickens, from Francis Jeffrey, back in 1843.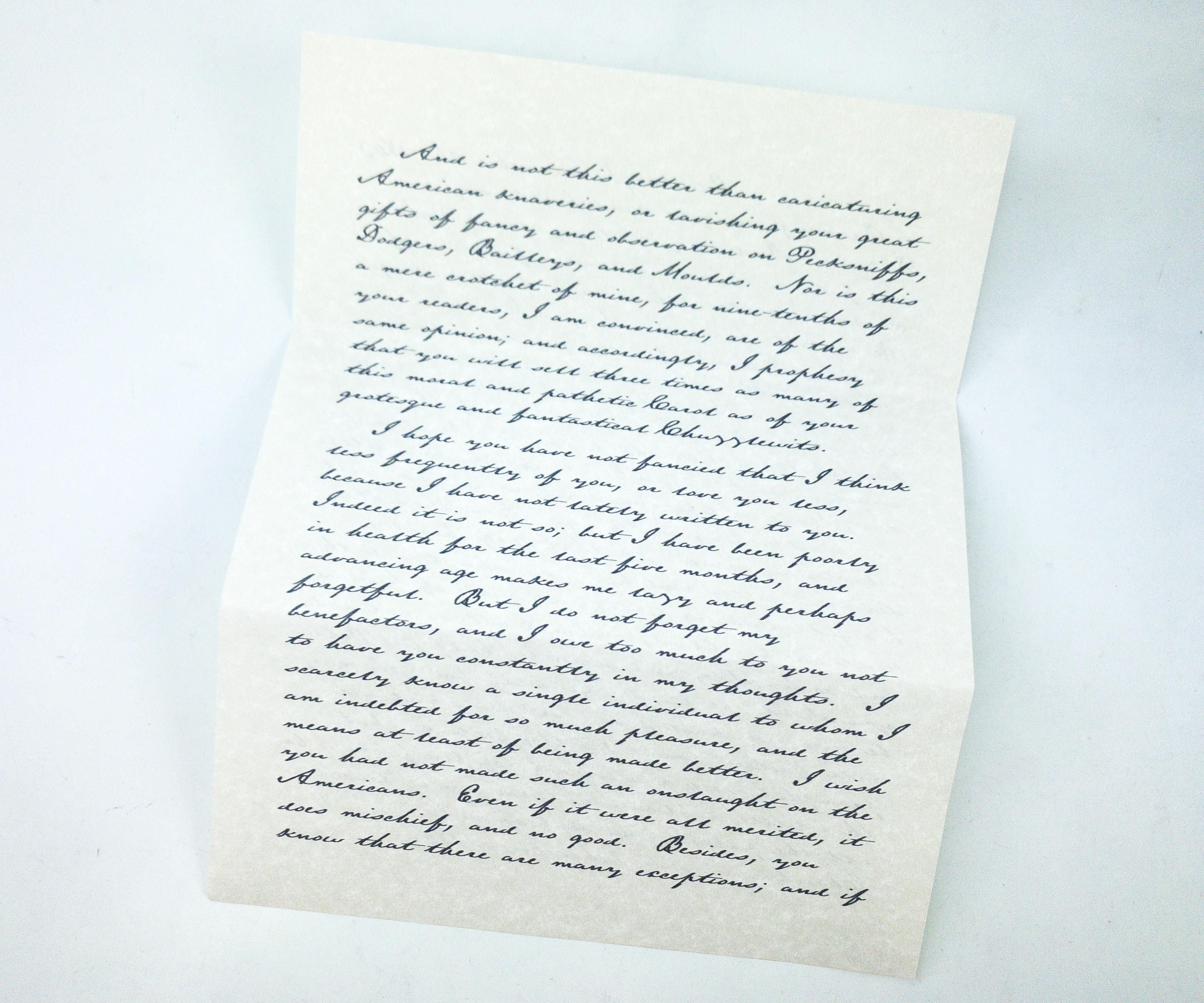 Francis Jeffrey is not just a Scottish judge, but he's also a literary critic.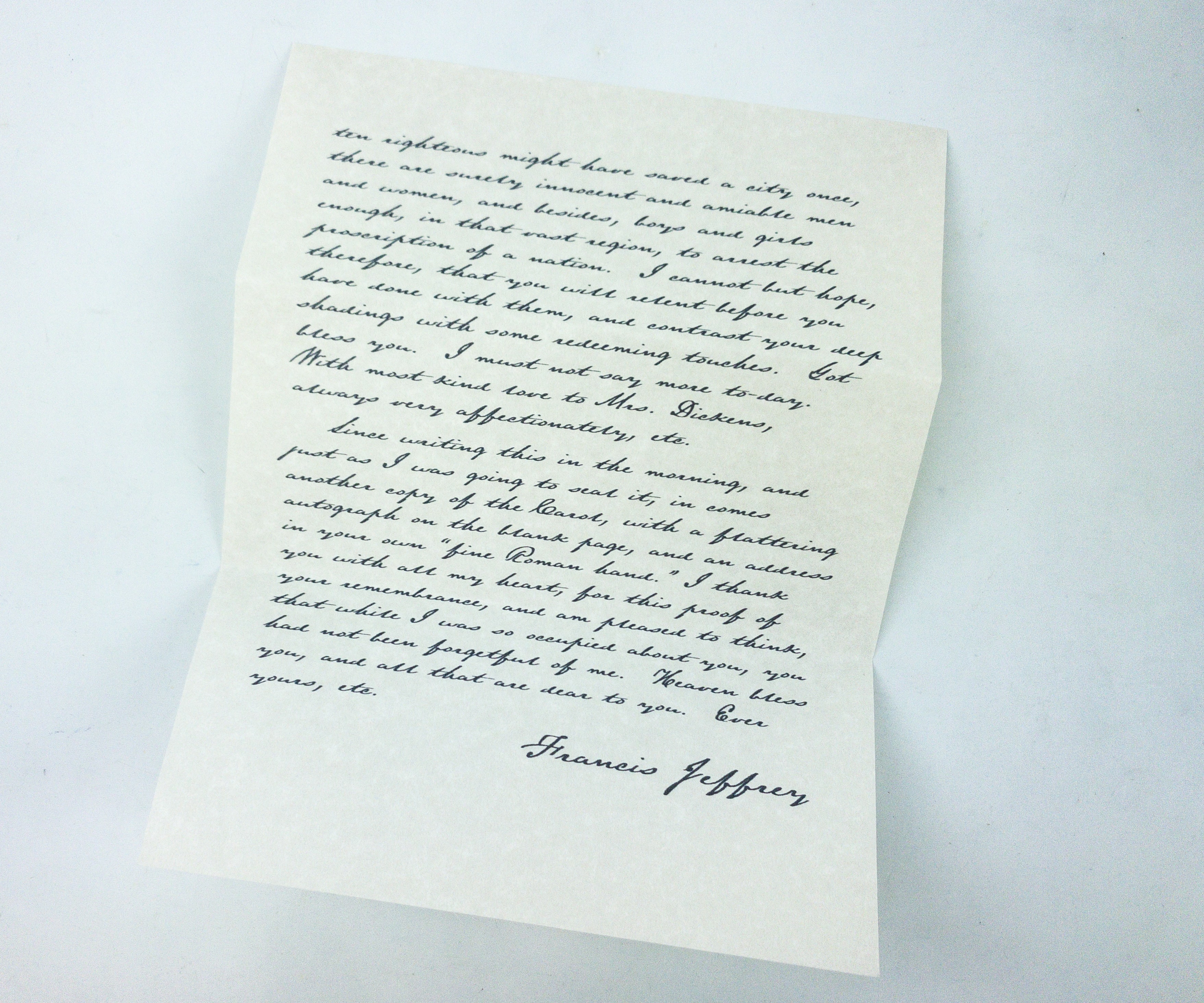 They are really good friends and Charles Dickens even named one of his sons Francis Jeffrey.  At the end of the letter, the critic thanked the author for a complimentary copy of one of his books, complete with an autograph.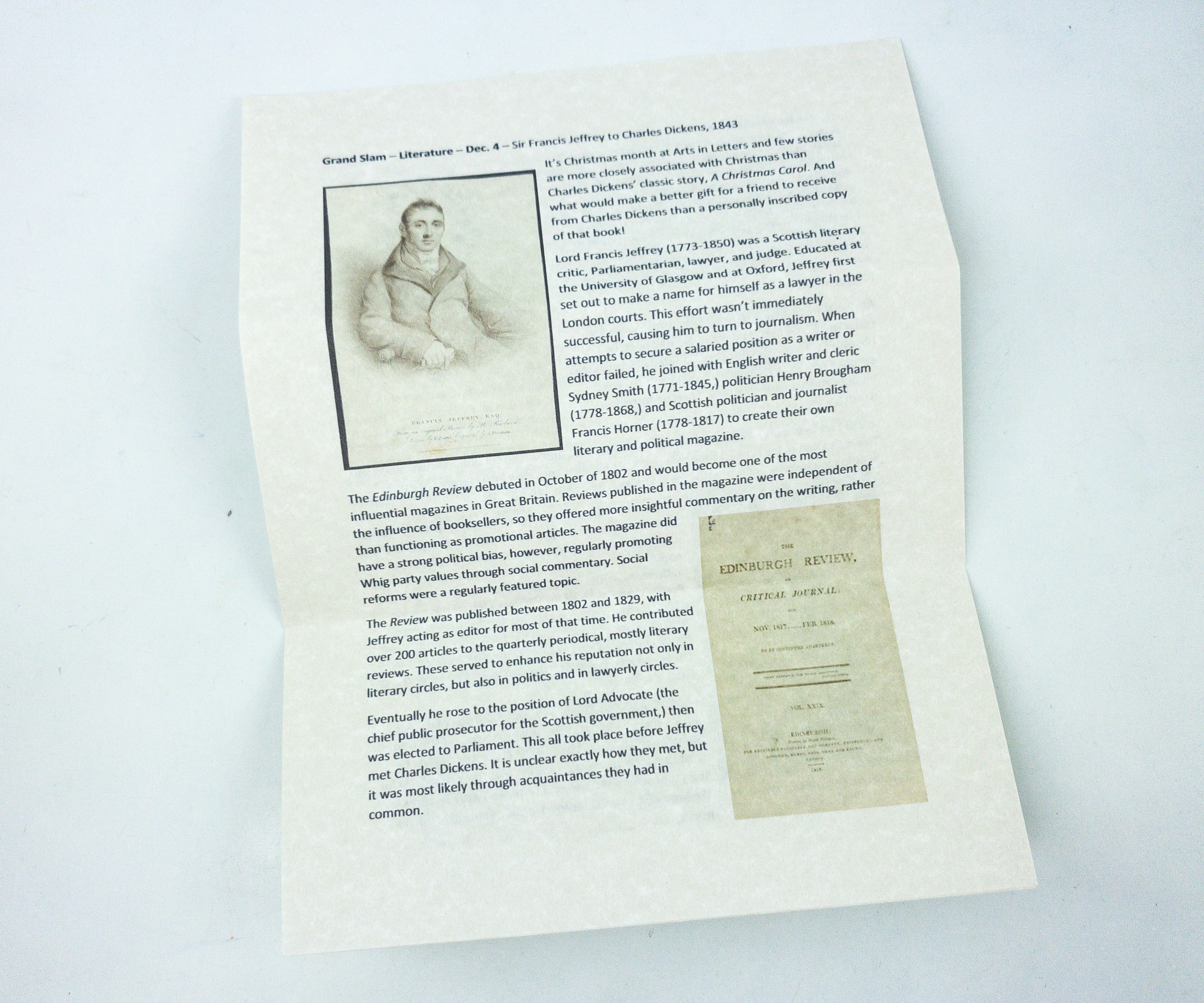 Another page is dedicated to Francis Jeffrey, for us to know more about him. At first, his effort in making himself a great lawyer didn't work much so he turned to journalism. When his attempts to secure a salaried position as a writer or editor failed, he joined Sydney Smith, Henry Brougham, and Francis Hirner to create their own literary and political magazine, the Edinburgh Review.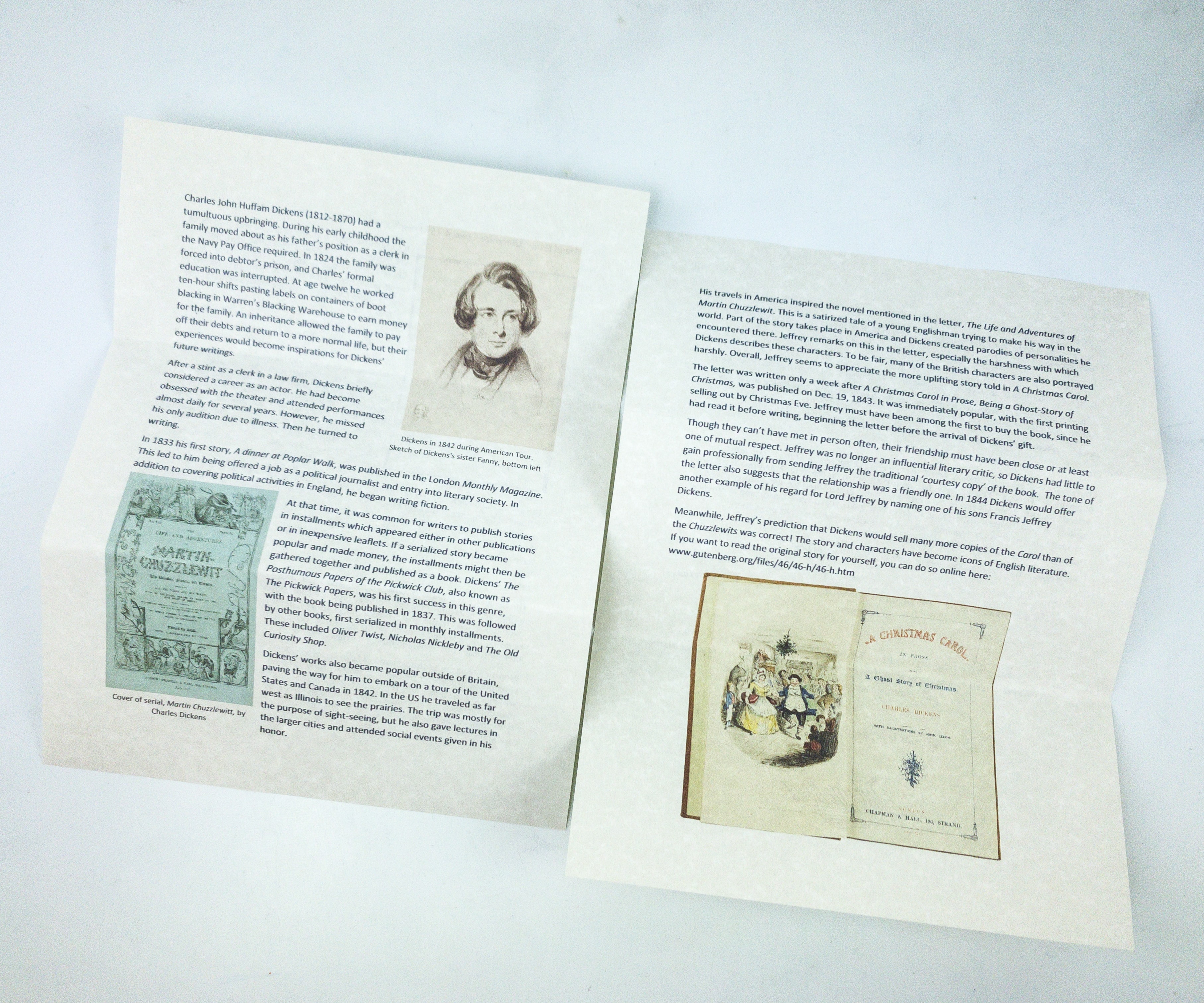 The other pages tell us more about Charles Dickens, one of the greatest novelists of the Victorian Era.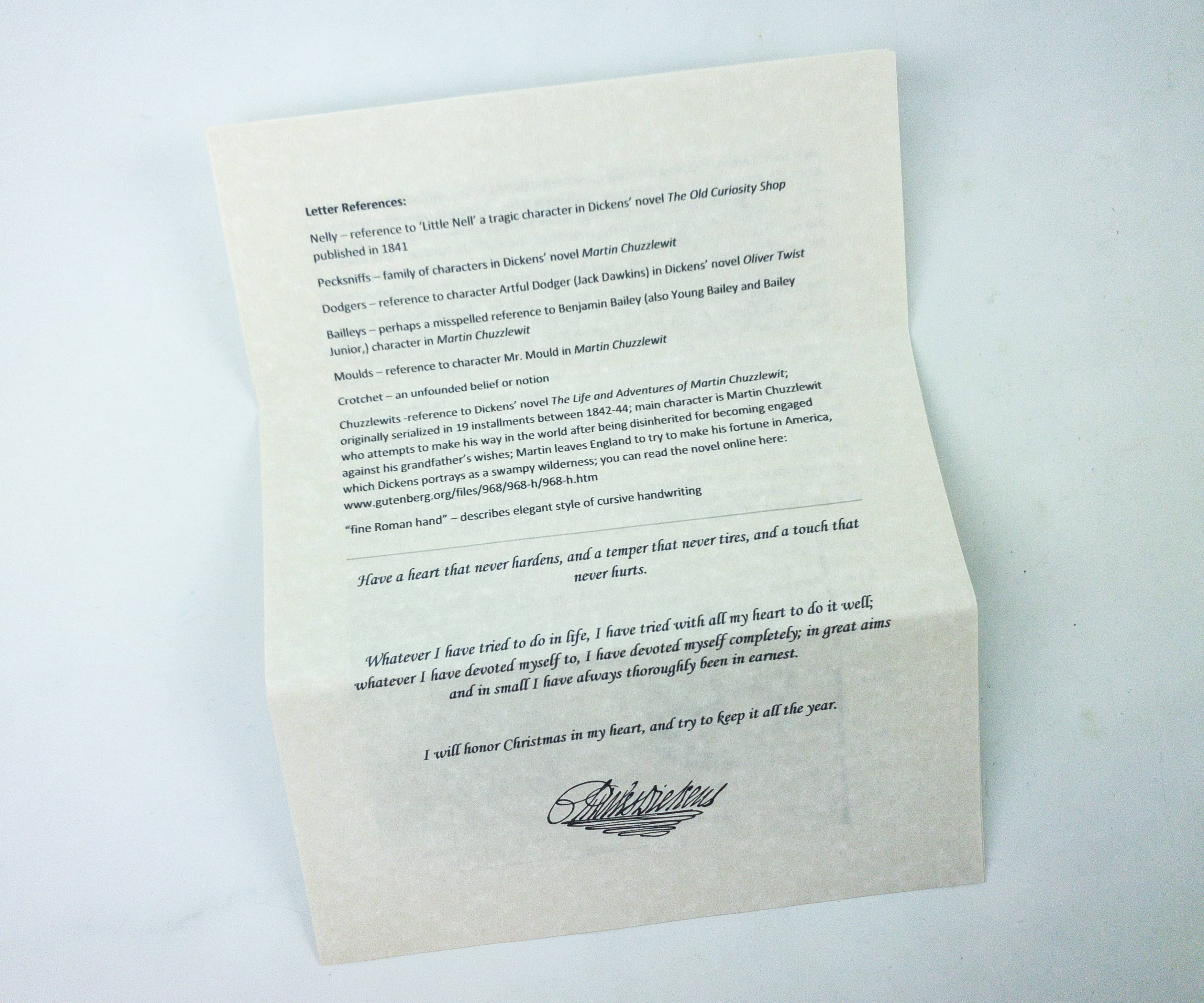 In case some of the terms on the letters and articles don't make sense to you, they also included a page for letter references, and at the bottom are some words from the featured author, Charles Dickens.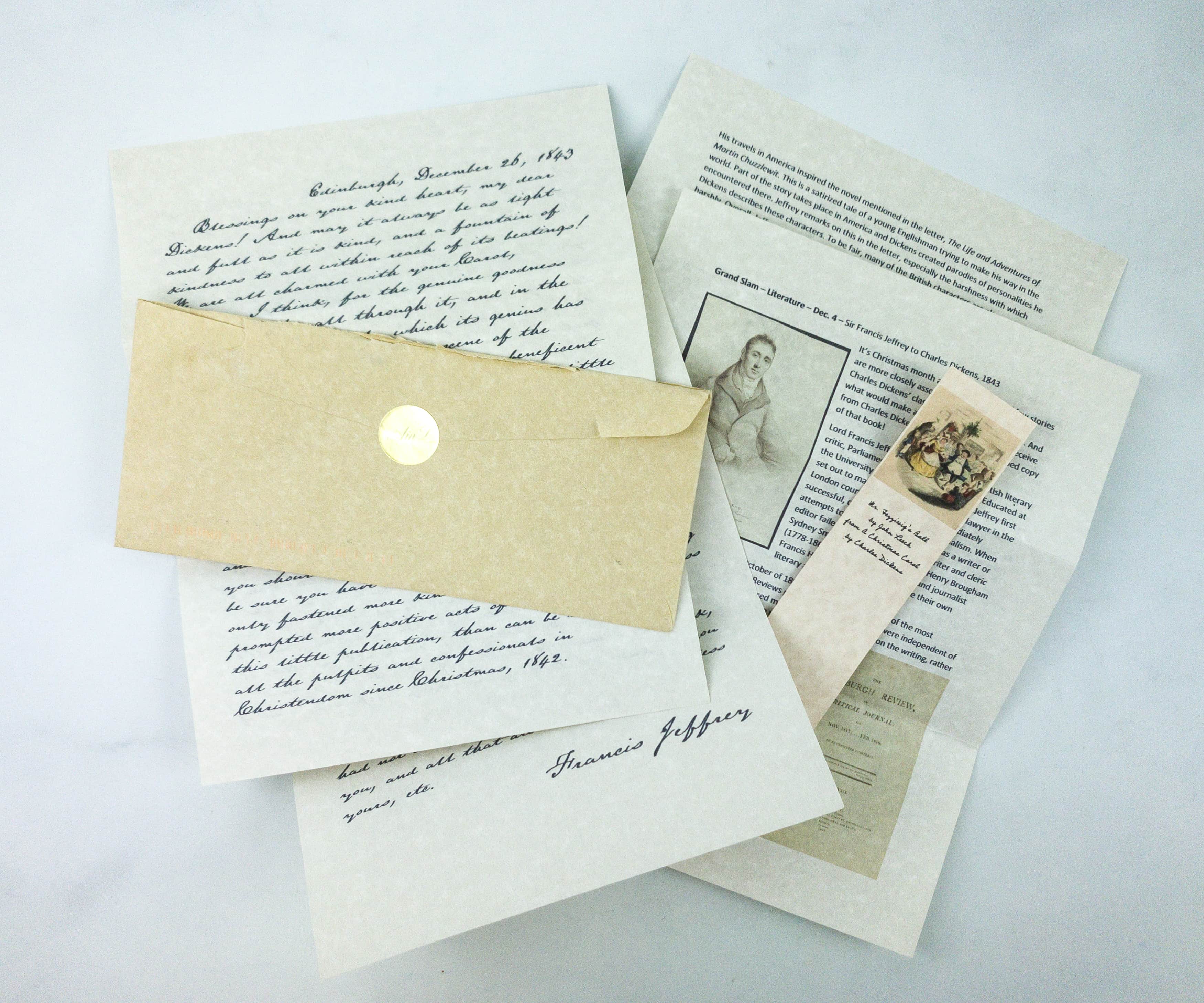 Arts in Letters made learning about history easier by presenting great people's biographies in letters, making them easy to understand and interesting to read. In this package, it's nice to know more about the great literary figure Charles Dickens, and his good friend and literary critic Francis Jeffrey. I like Dicken's work, A Christmas Carol! It's a classic that every generation love and can relate to. This new subscription is definitely exciting and I am looking forward to knowing more about the great minds in the fields of Science, Literature, Art, and Music, in an easy-to-read format.
What can you say about the Arts in Letters subscription?