Fashion Angels is a monthly subscription box for tweens. Each box costs $30 month and contains 10-12 items with a retail value of over $70. It will include craft activities, bath and beauty products, and trendy fashion accessories for girls ages 6 to 12 years! It's the perfect gift for tweens who love fun, fashion, and crafting!
This box is still available to order through the 29th of March!
DEAL: Get 10% off your first subscription with coupon code HELLO10.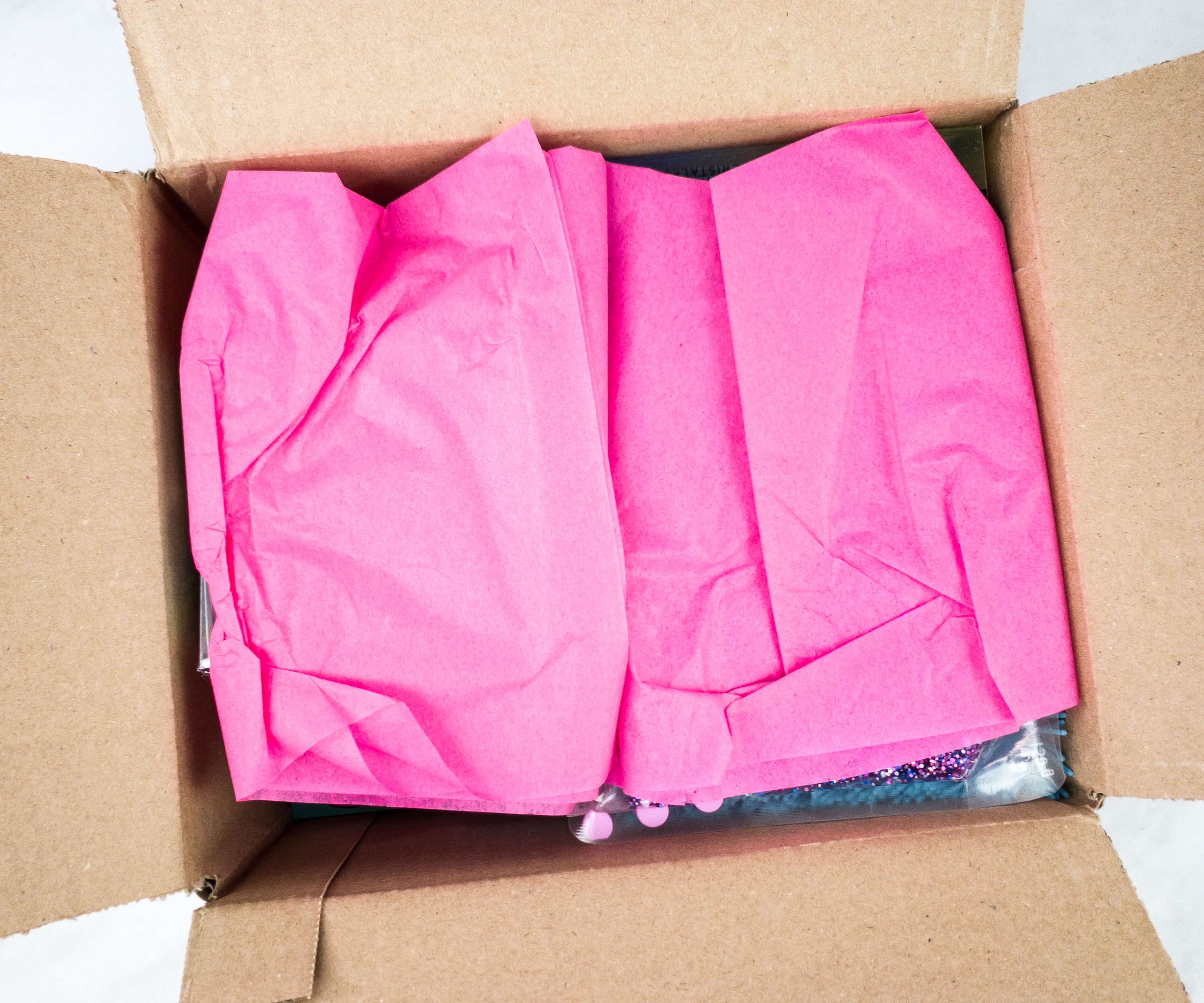 The items were packed with pink wrapping paper.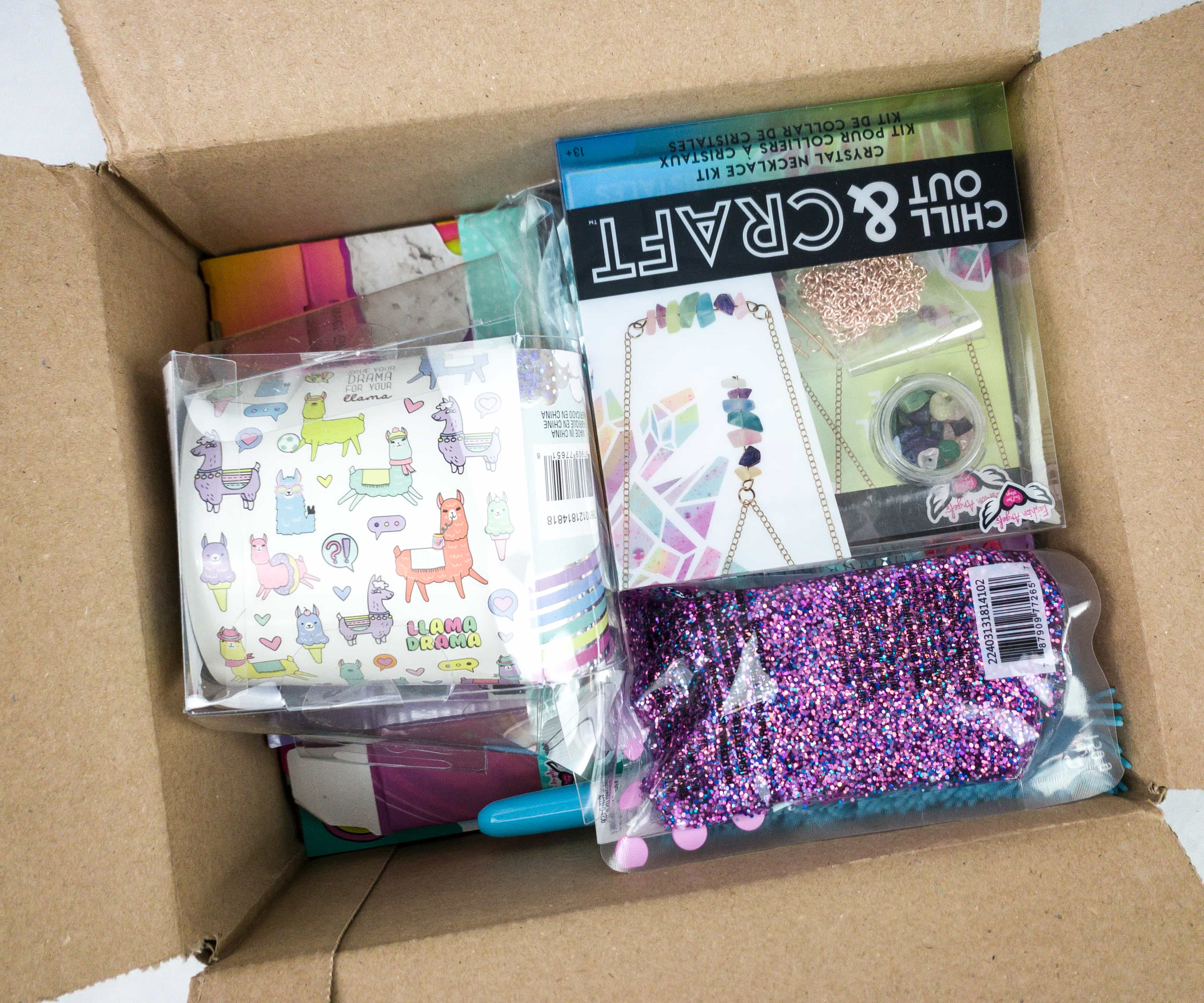 Some of the items were packed plastic, while others came in individual packaging. We don't have an information card this month.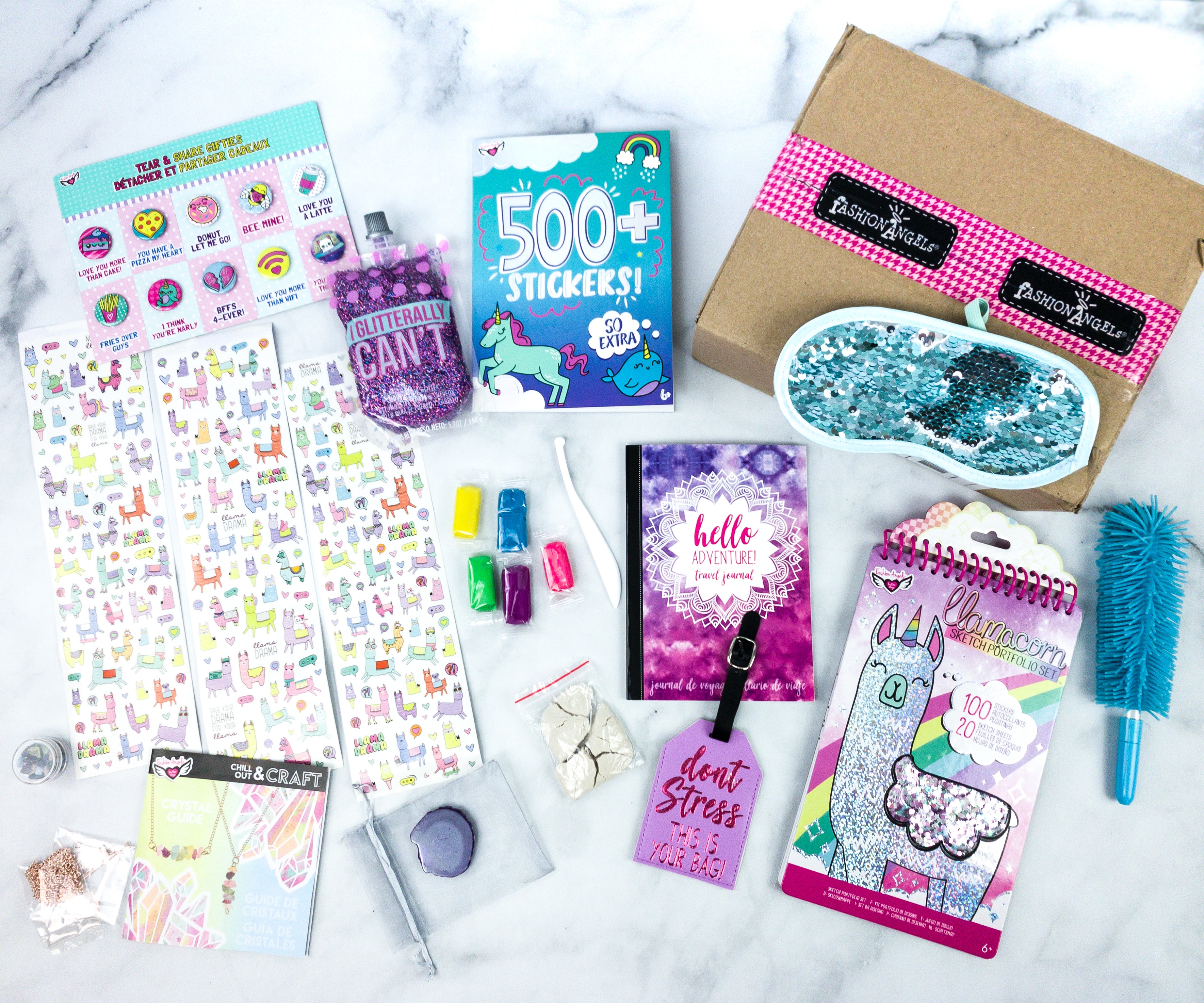 Everything in our box!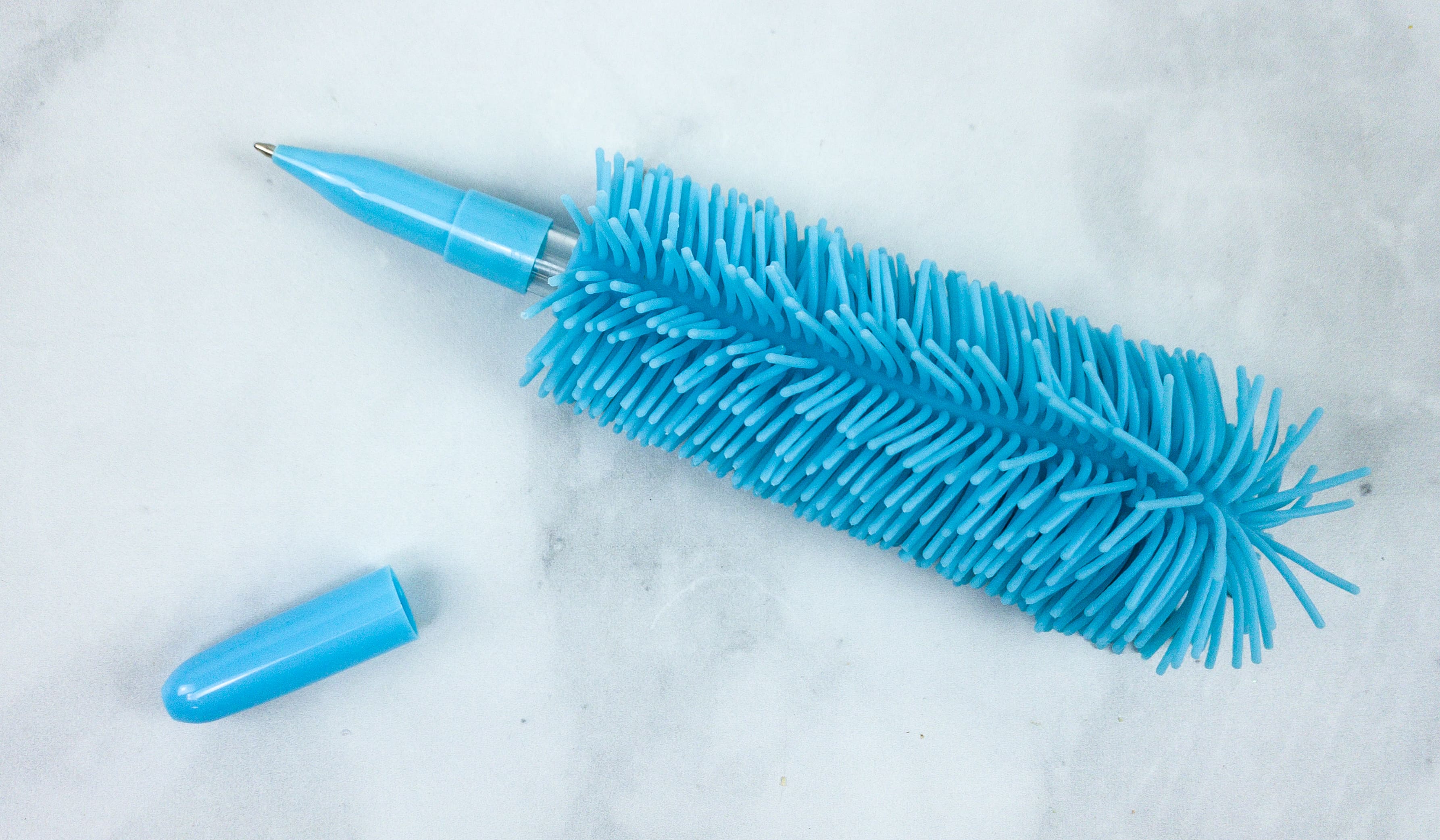 Stringy Stretchy Pen Turq ($6.99) Quirky pens are the best! This one comes in turquoise and has long silicone strands that look like "hair."
This surely adds fun to notetaking and doodling! We can't help but touch the pen's "hair"!
I Glitterally Can't Body & Hair Glitter ($9.99) Body and hair glitter are great for parties or for any day when you want to have some fun dolling up. The pouch of glitter comes with cool purple tones. It has a screw cap on top which makes it easy to control how much product comes out. The glitters are also safe for the skin and you can put it whether on your hair or your body.
Valentines Badge Pins 10 Pack Tear & Shares ($4.99) It's a set of punny badge pins that you can share with your BFFs! My daughter finds them really cute. Her favorites are the latte and the donut pins!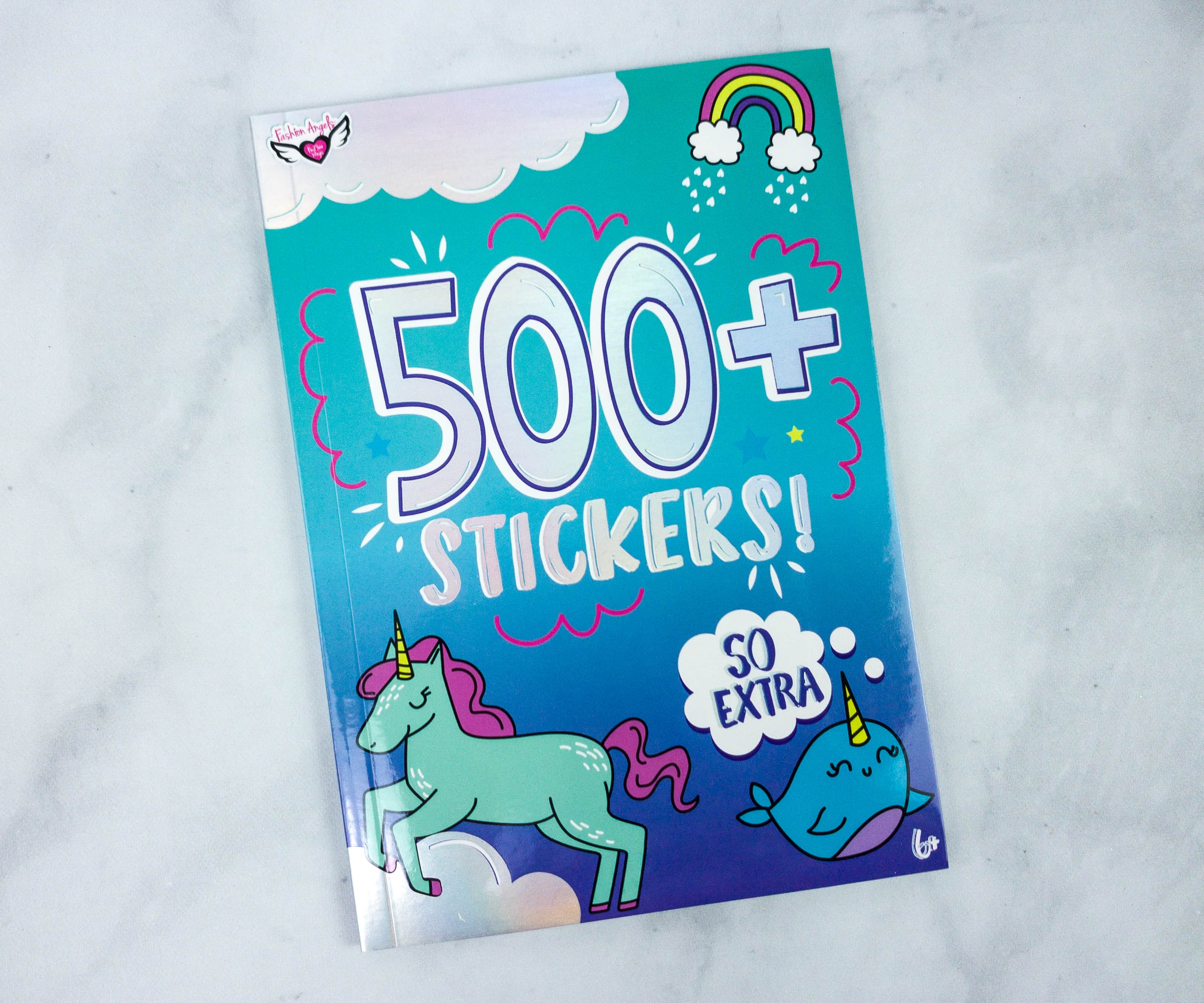 500+ Sticker Book ($4.99) There are over 500 stickers in this book! And look at that unicorn on the cover! So adorable!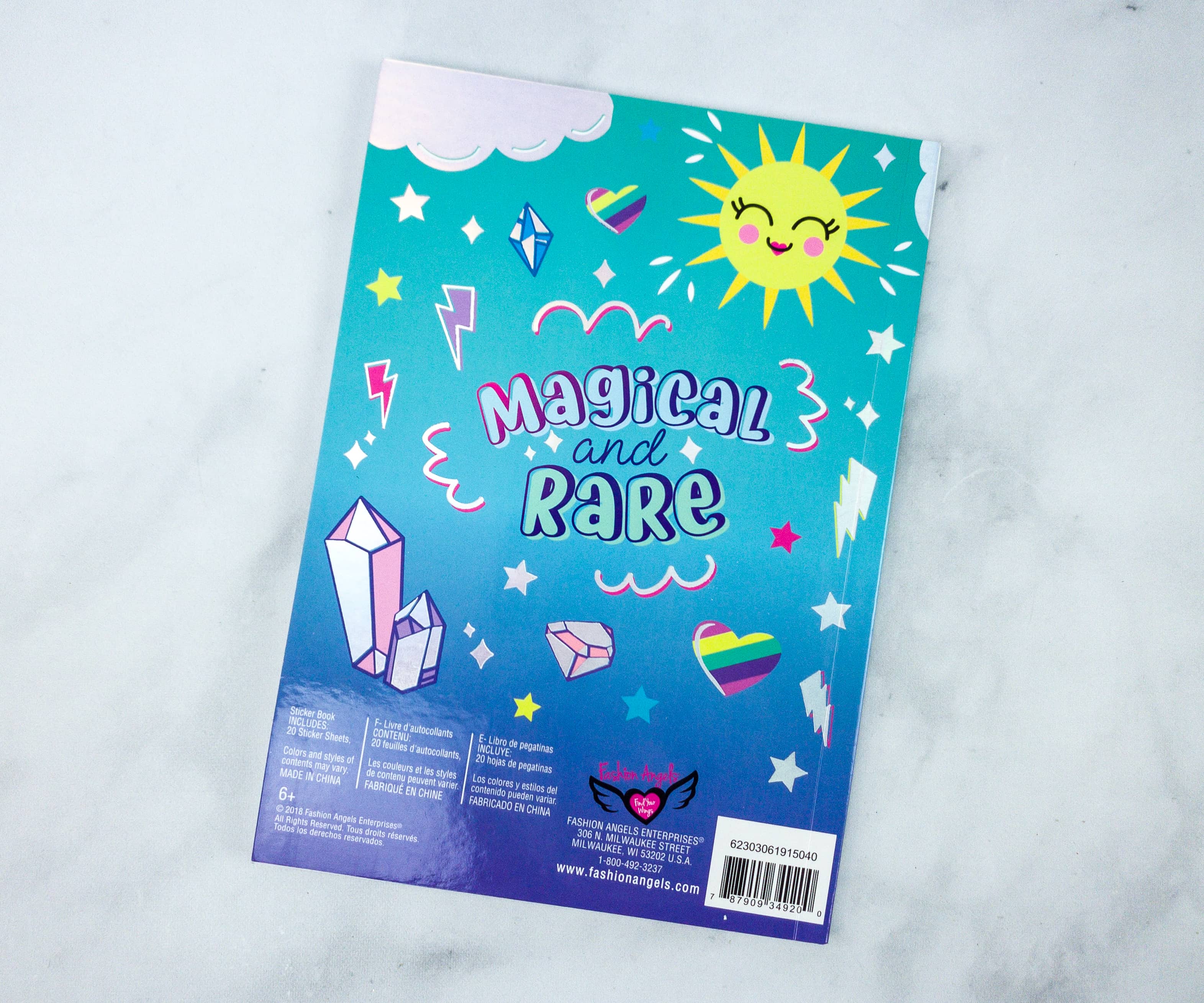 This one makes a great gift for sticker lovers or for those who love journaling, scrapbooking, and making greeting cards!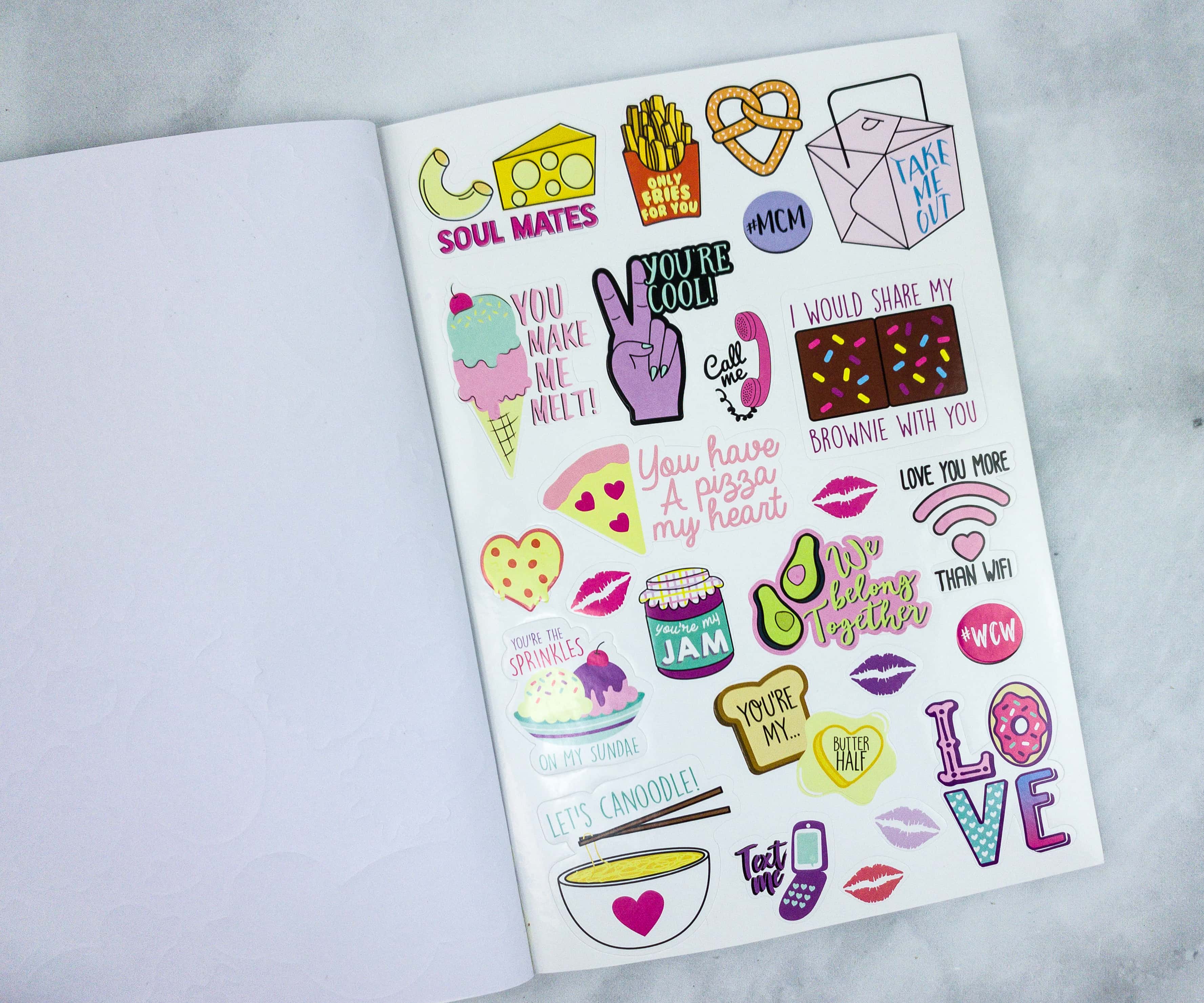 Each sticker page has different themes! For this one, it's about food and there are also a lot of puns. "You have a pizza my heart" is too cute!
The stickers also come in different sizes! Here's another page, which is all about succulents.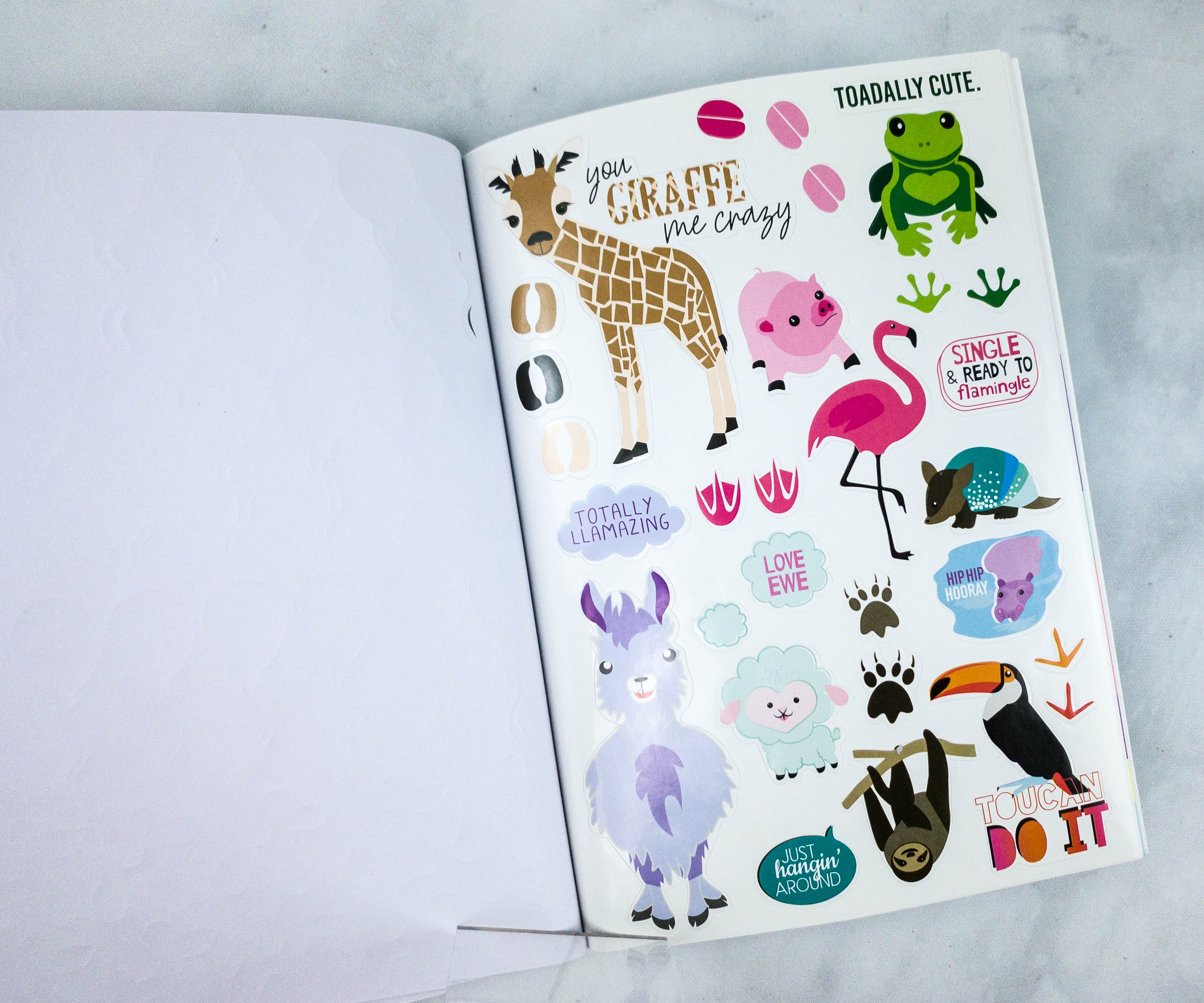 This page features different animals! We can't get enough of these adorable stickers! These sticker sheets are also great for sharing with friends or siblings.
Llama Sequin Shaker Compact Sketch Portfolio Set ($8.99) This portfolio set includes 20 sketch pages and 100 stickers. It makes a fun activity for tweens because they can be as creative as they want with designing and coloring!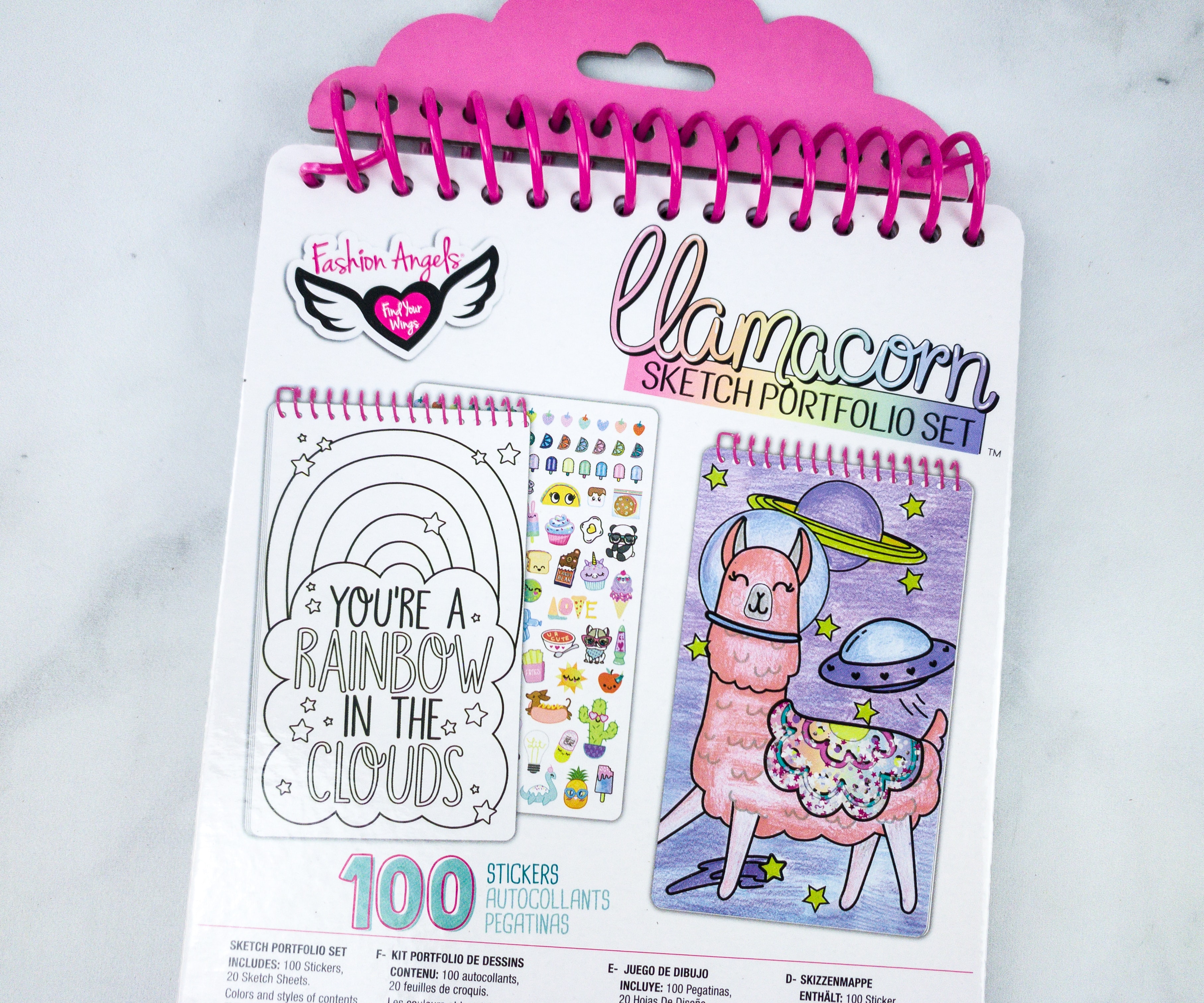 The back of the packaging includes an illustration of sample pages. The whole set is compact, so you can easily bring it anywhere!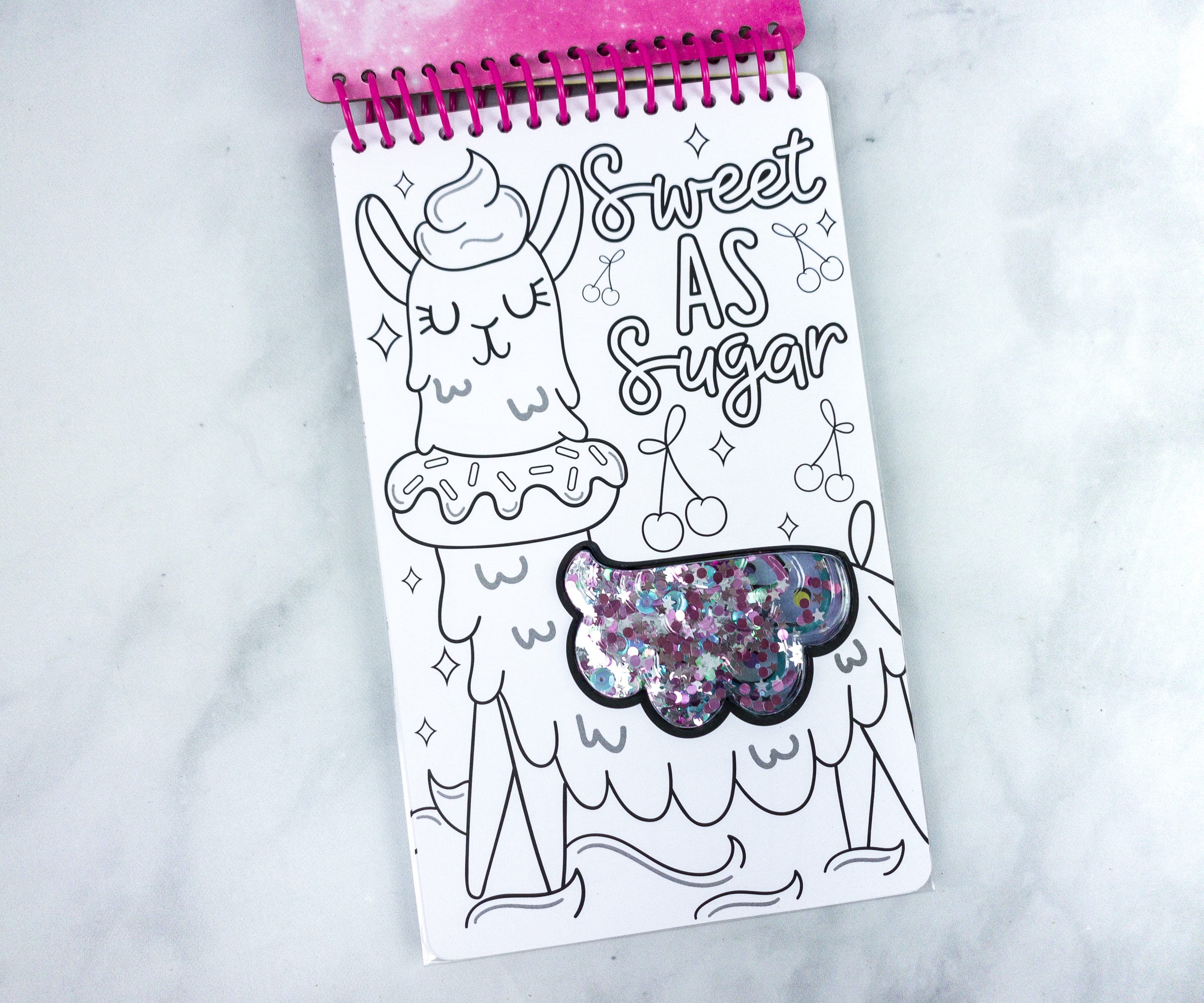 The images are fun and magical, like this llama with a donut!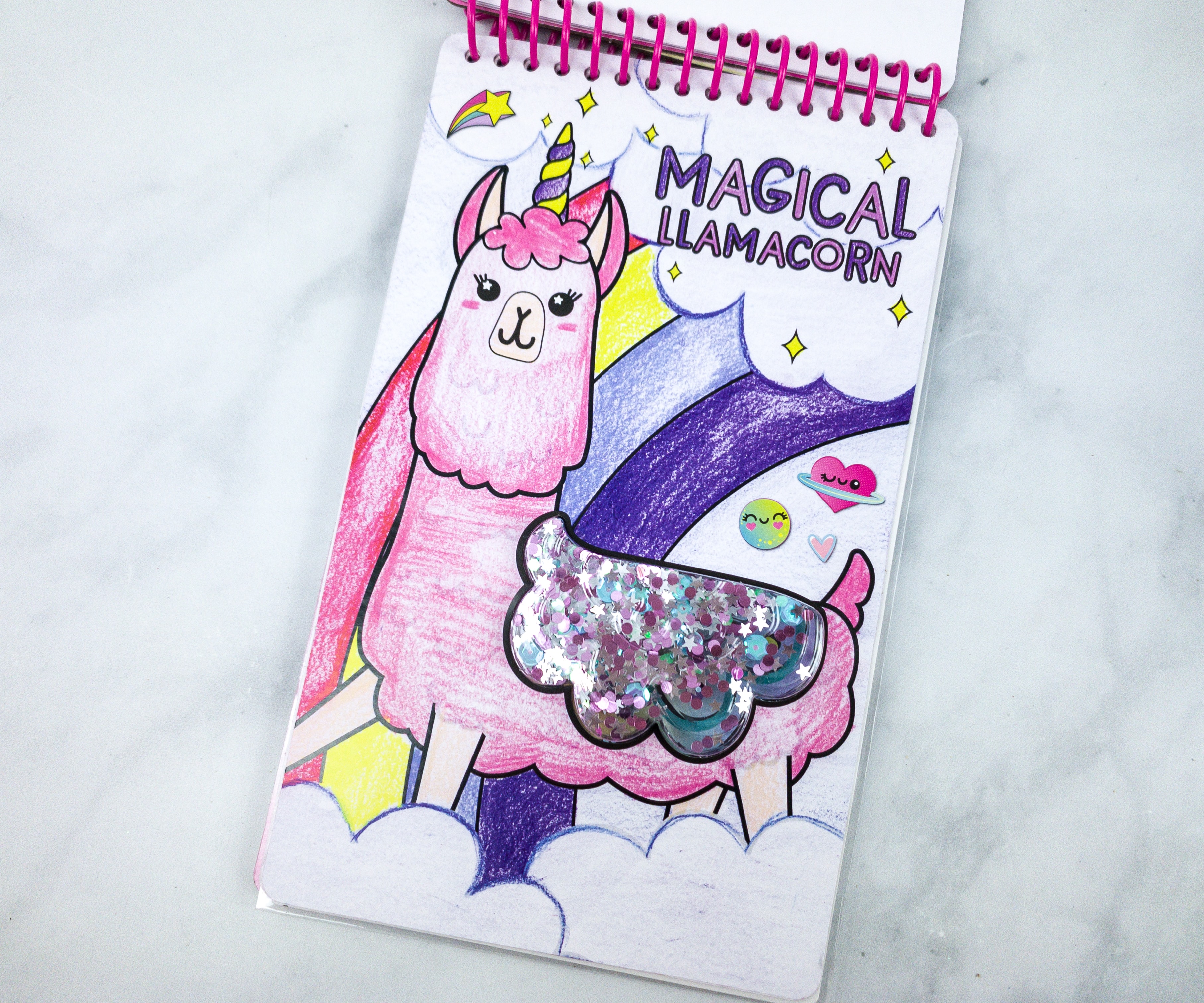 Here's a page that my daughter colored! It's a magical llama-corn, or a mix of llama and unicorn!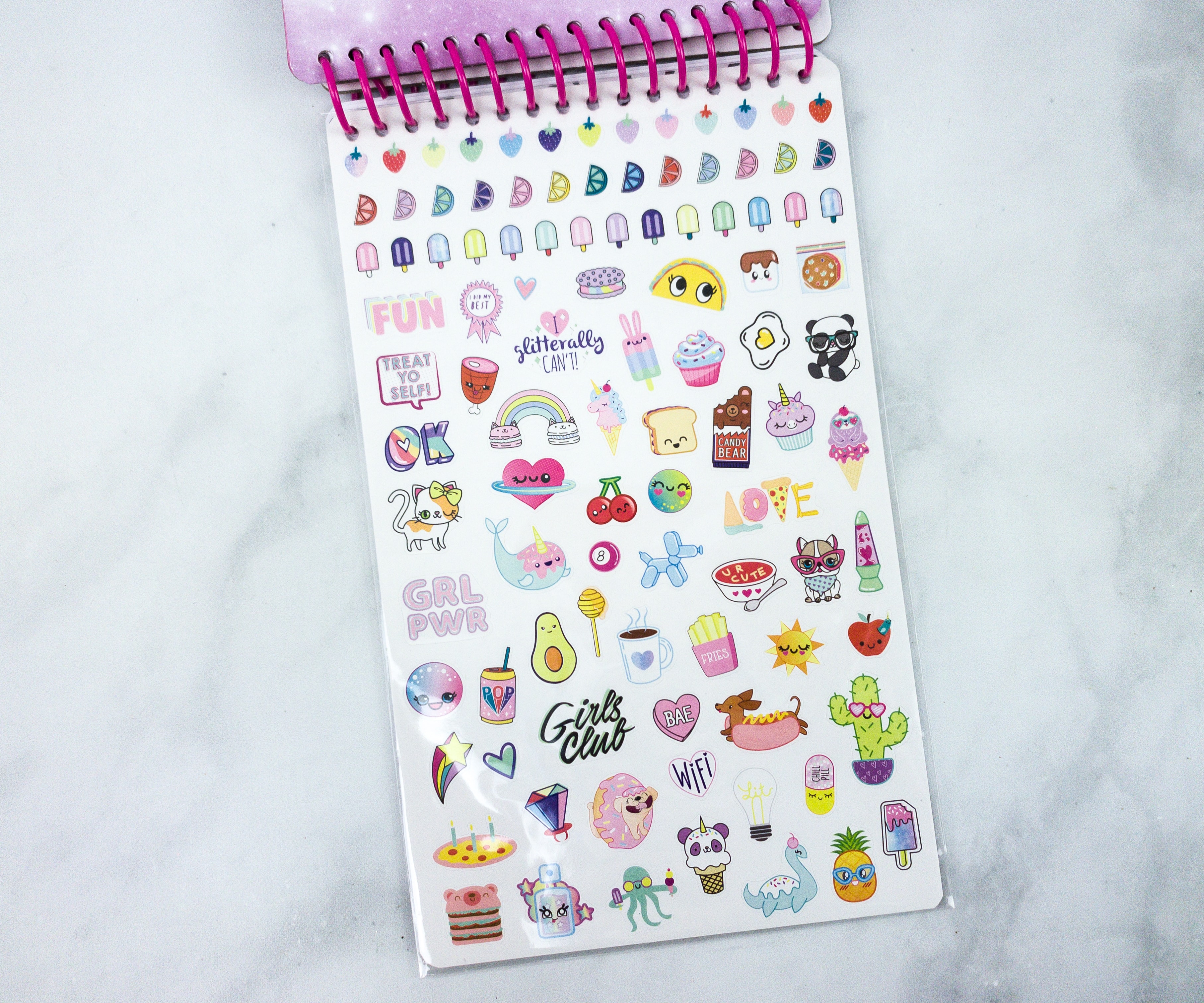 The sticker sheets are also pretty awesome. The stickers are small and ideal for adding on gadgets, notebooks, and other belongings.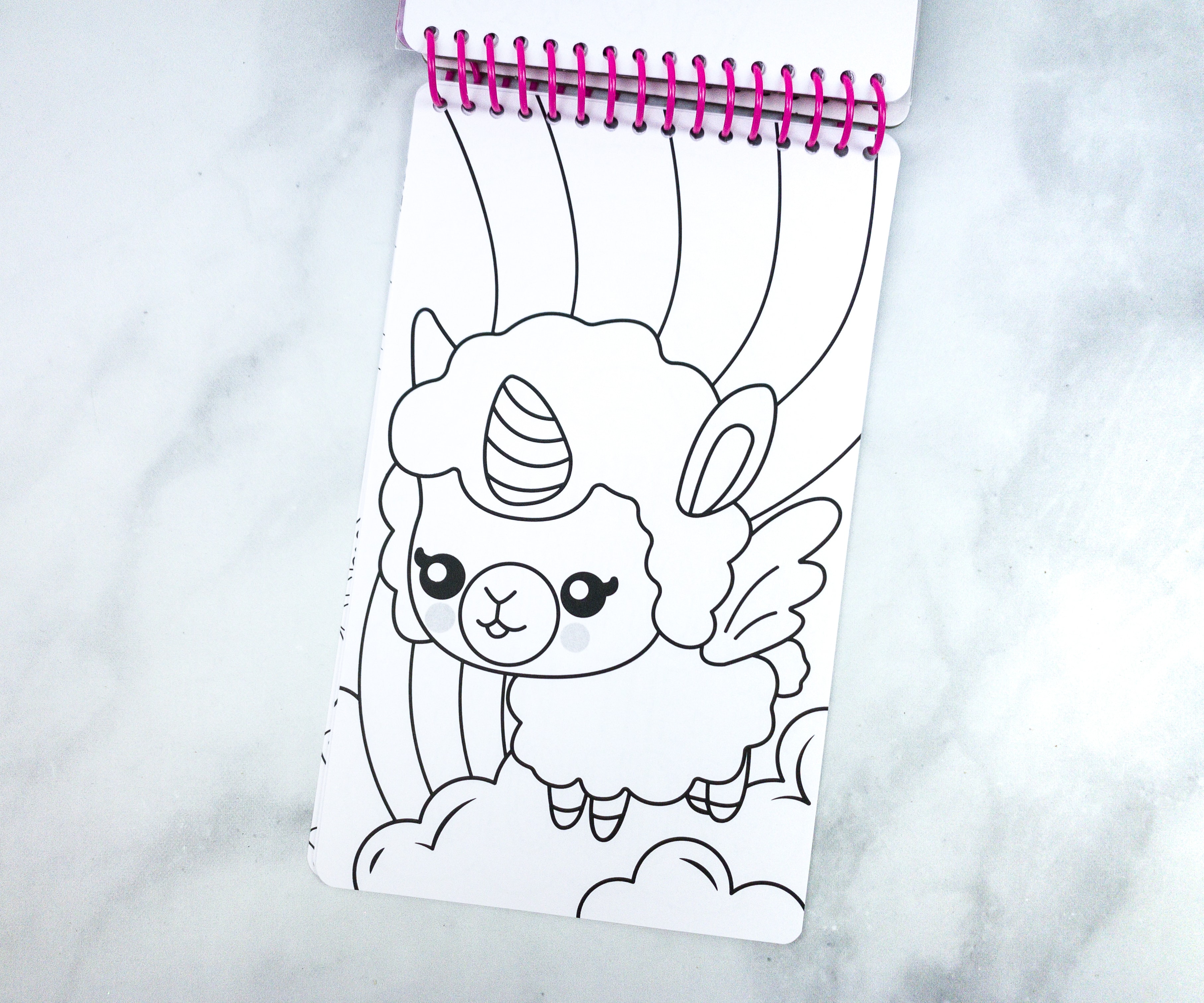 Here's another coloring page featuring a llama-corn! So adorable!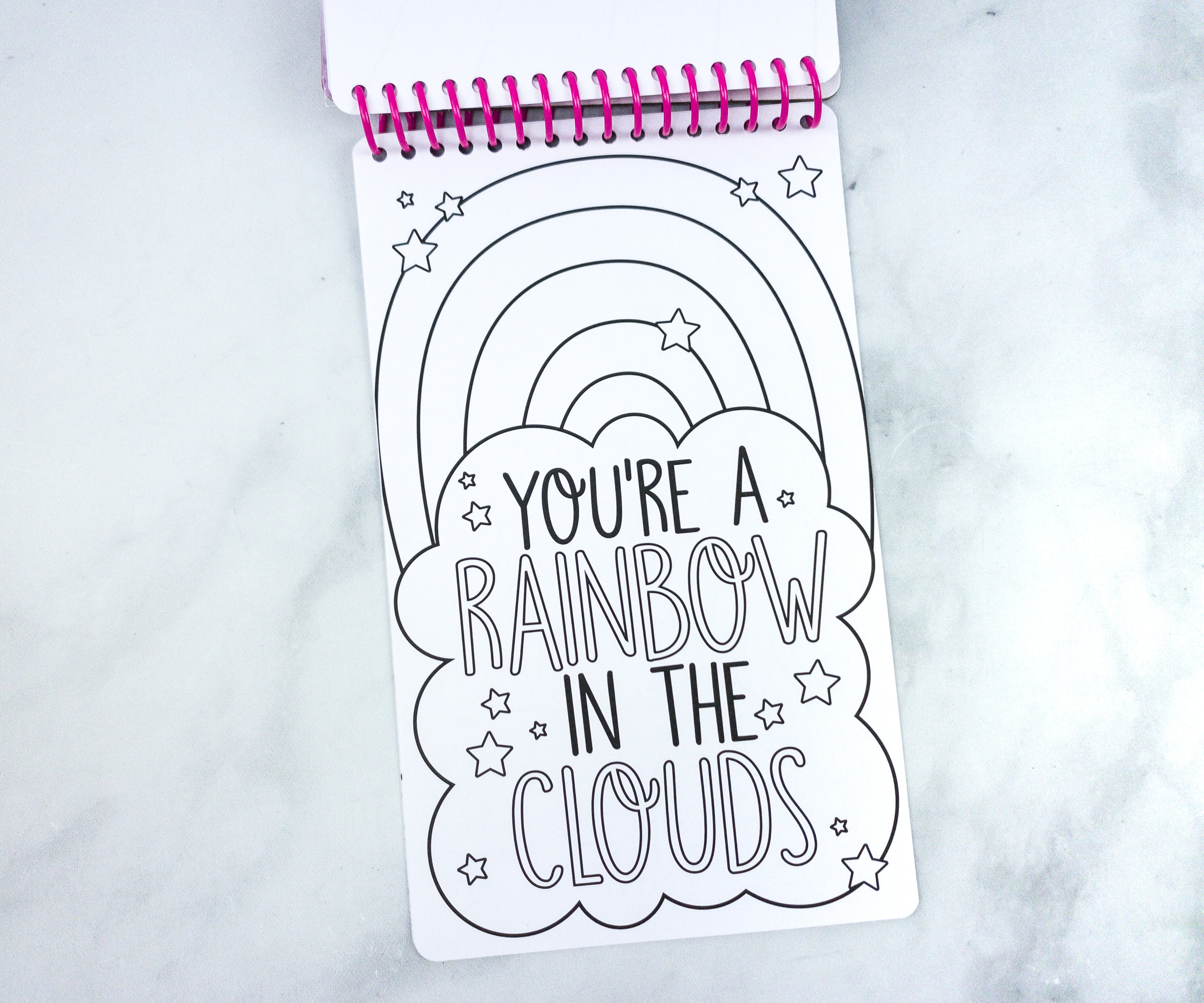 Next up is a coloring page with text. It says "you're a rainbow in the clouds."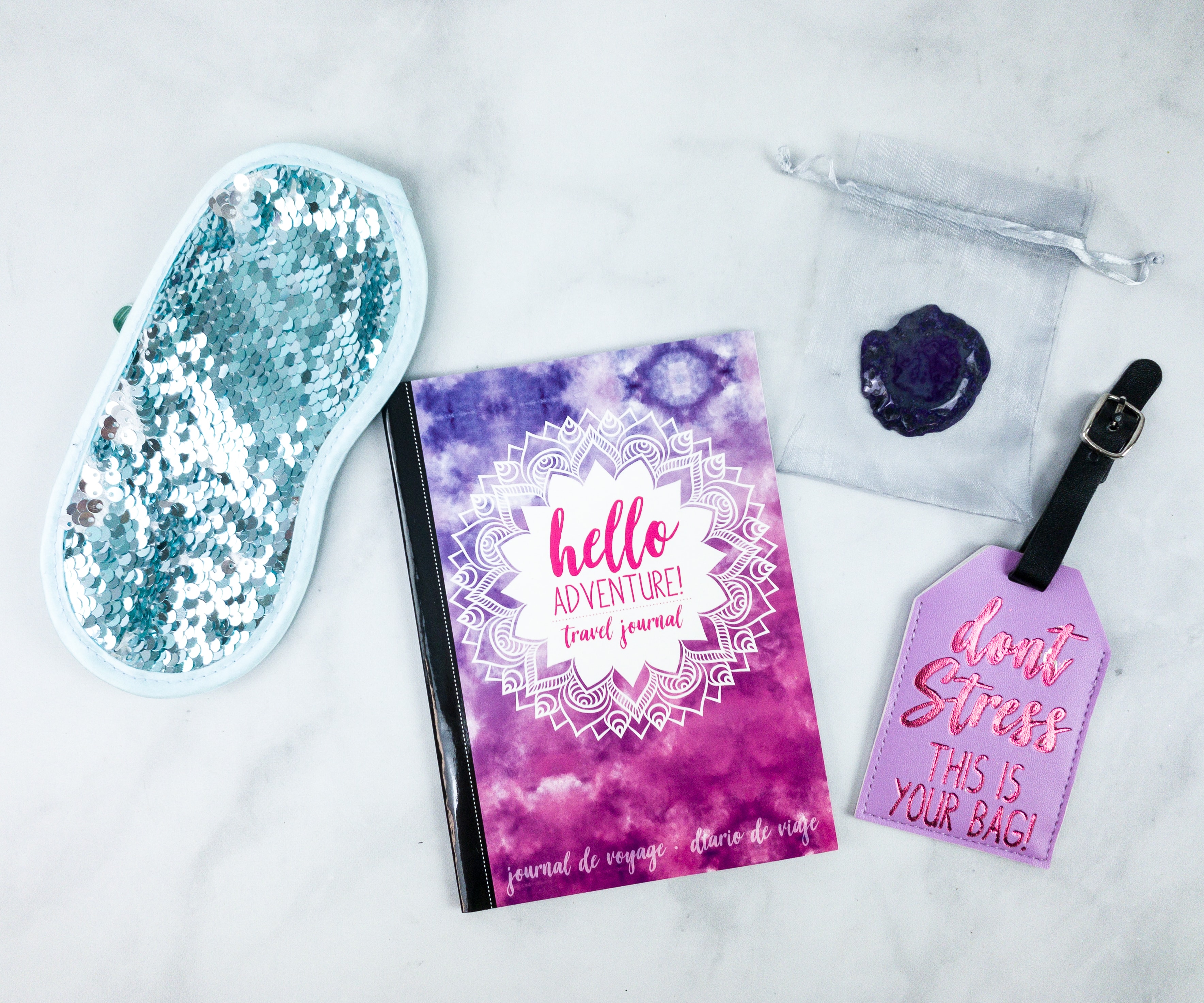 Adventure is Calling Mindful Travel Set. This is a great kit for any jet setter! It includes a sleep mask, a travel journal, a luggage tag, and an amethyst crystal geode.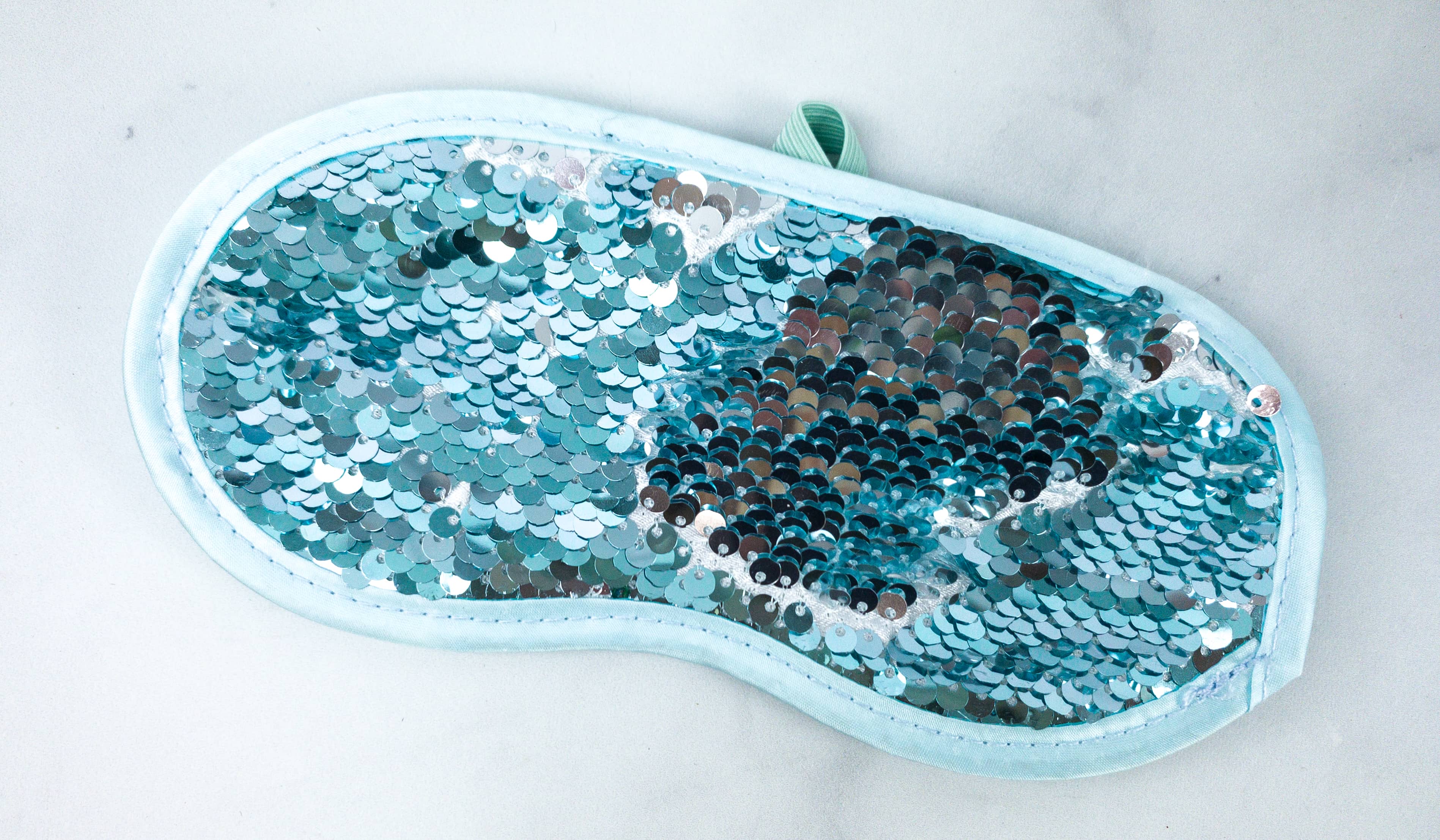 This sleep mask is the cutest! It looks really stylish with its blue sequins!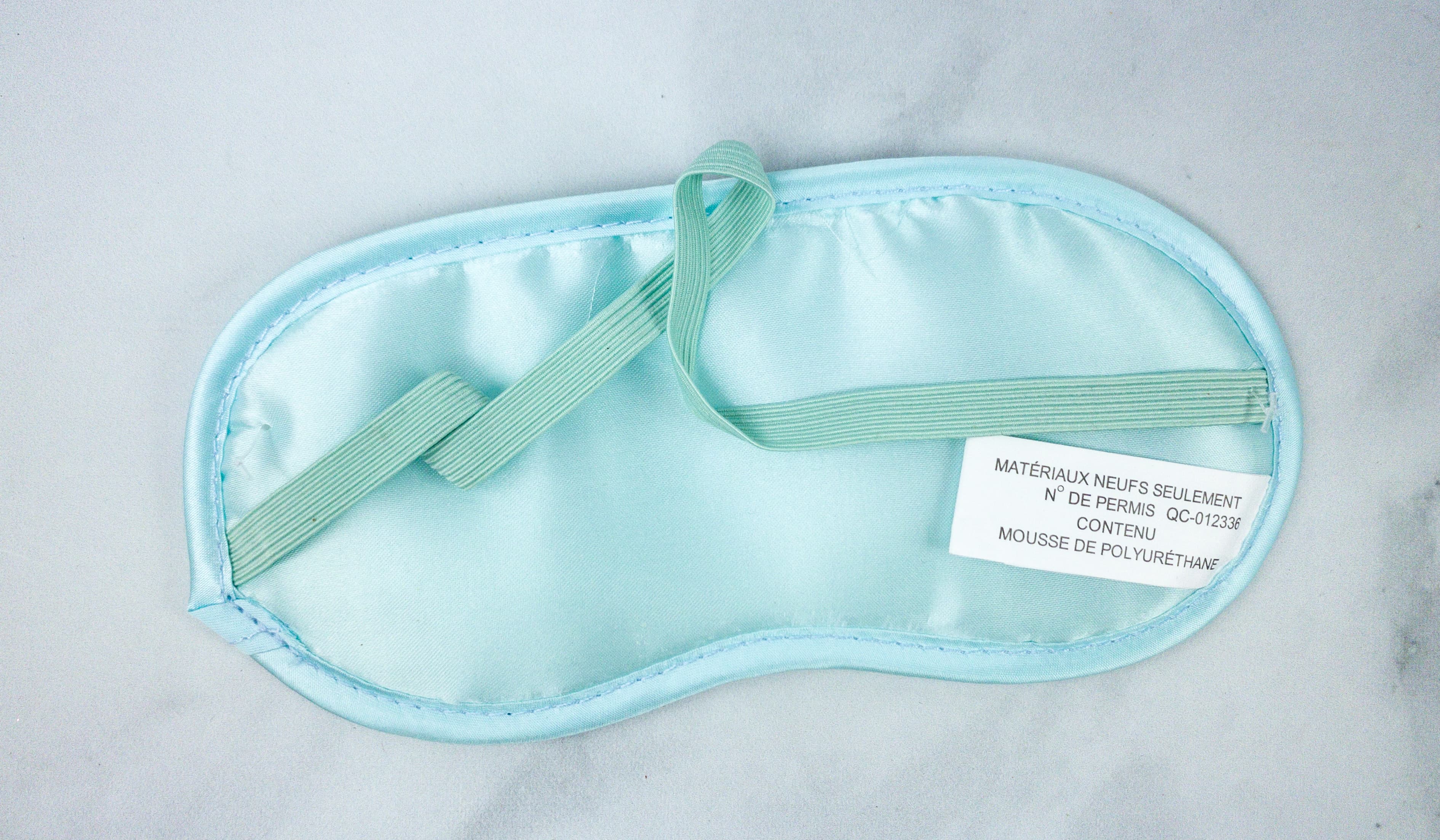 The back of the mask, or the part that touches your face, is made with a soft and gentle fabric. It even comes with an elastic strap, so it's really comfortable to wear.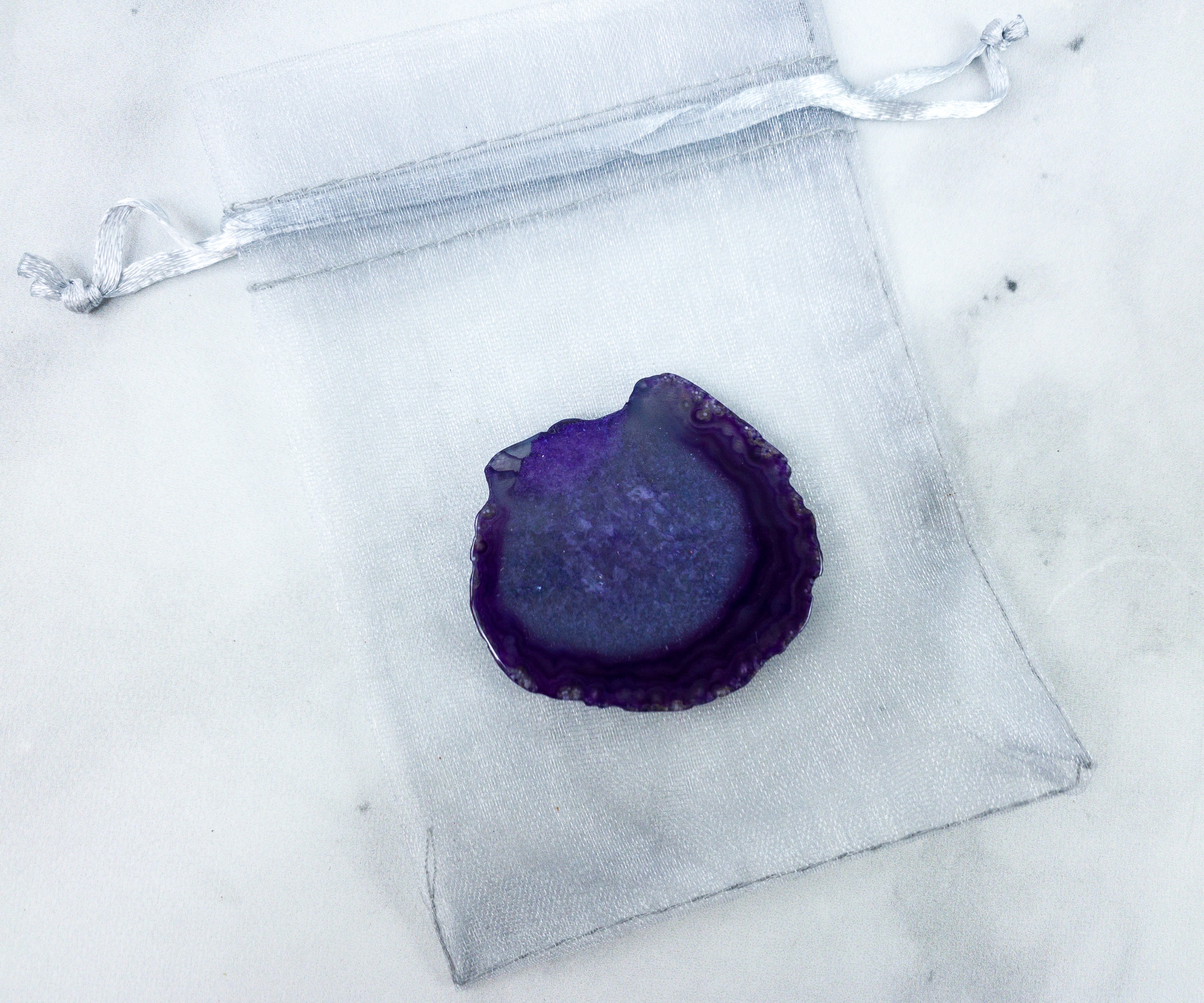 The semi-precious stone was packed in an organza pouch to keep it safe from scratches and damage. It's amethyst, and it's known to bring calm and good vibes!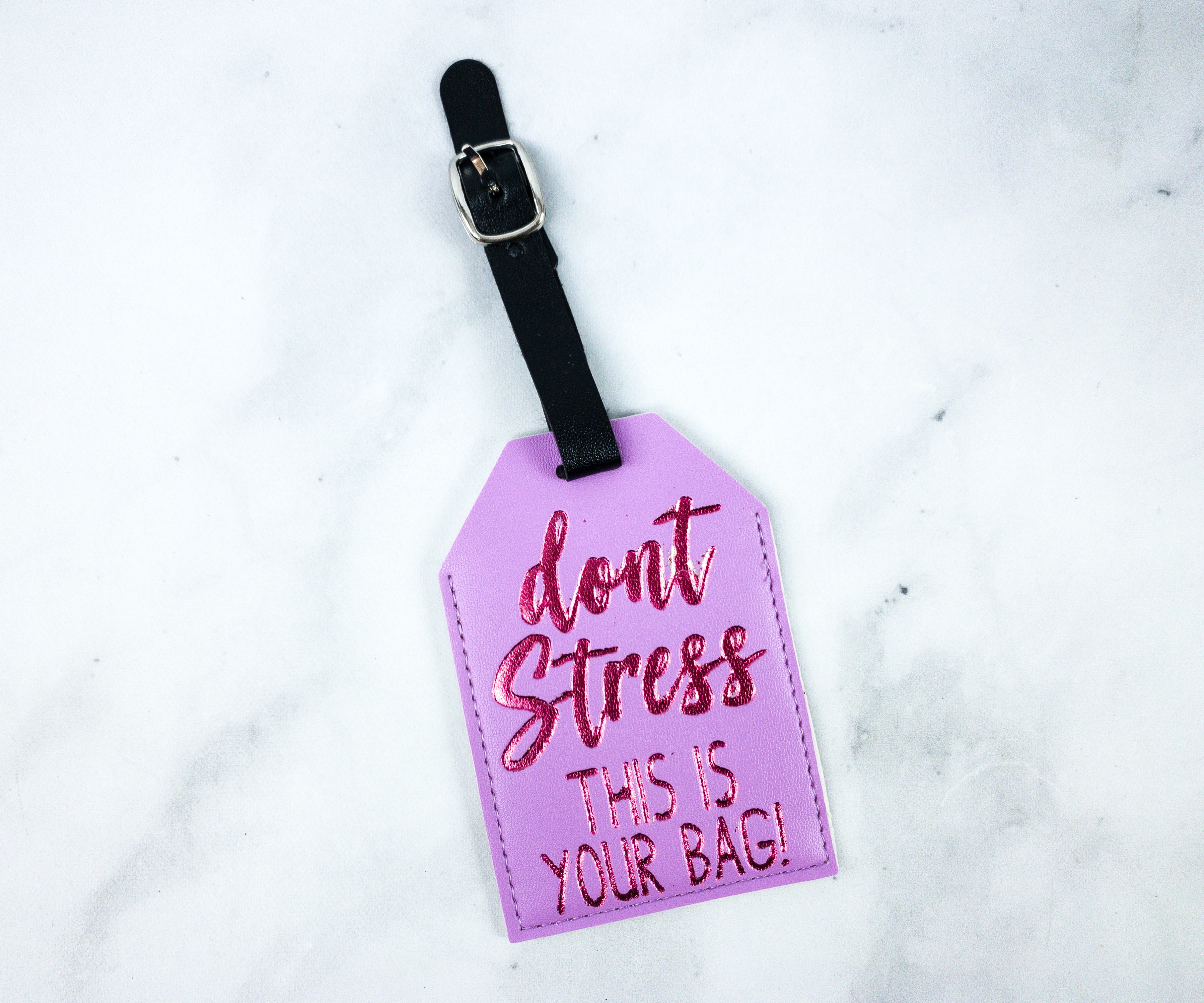 Bag tags, like this one, are a useful accessory when traveling for easy identification of your belongings. It comes with a strap that you can easily attach to your bag or luggage.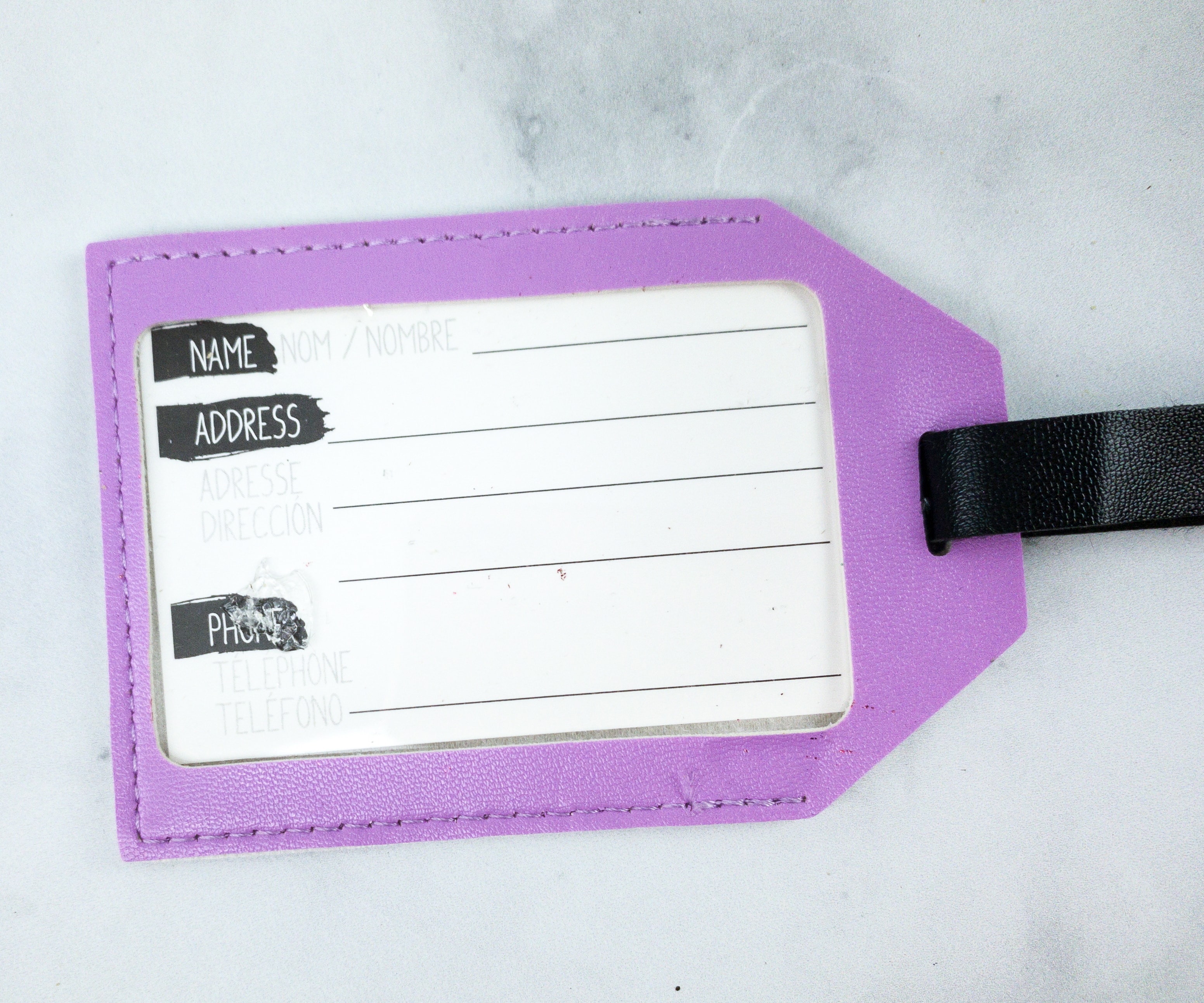 At the back, there's a slot for a card where you can write your details.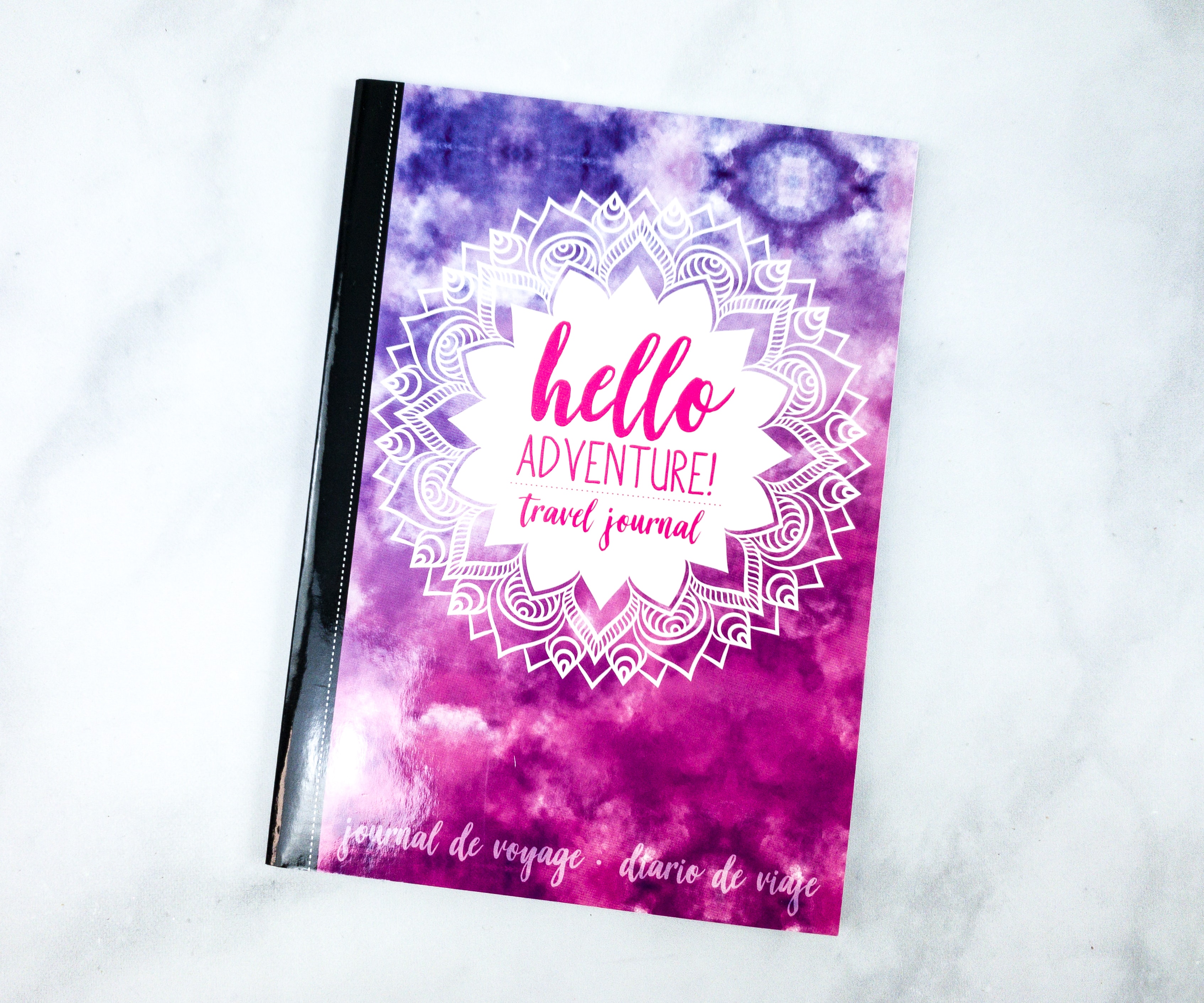 Travel Journal. Aside from taking photos, writing about your adventures is a fun way to preserve memories! This travel journal is just perfect, as it's small, lightweight, and easy to bring anywhere.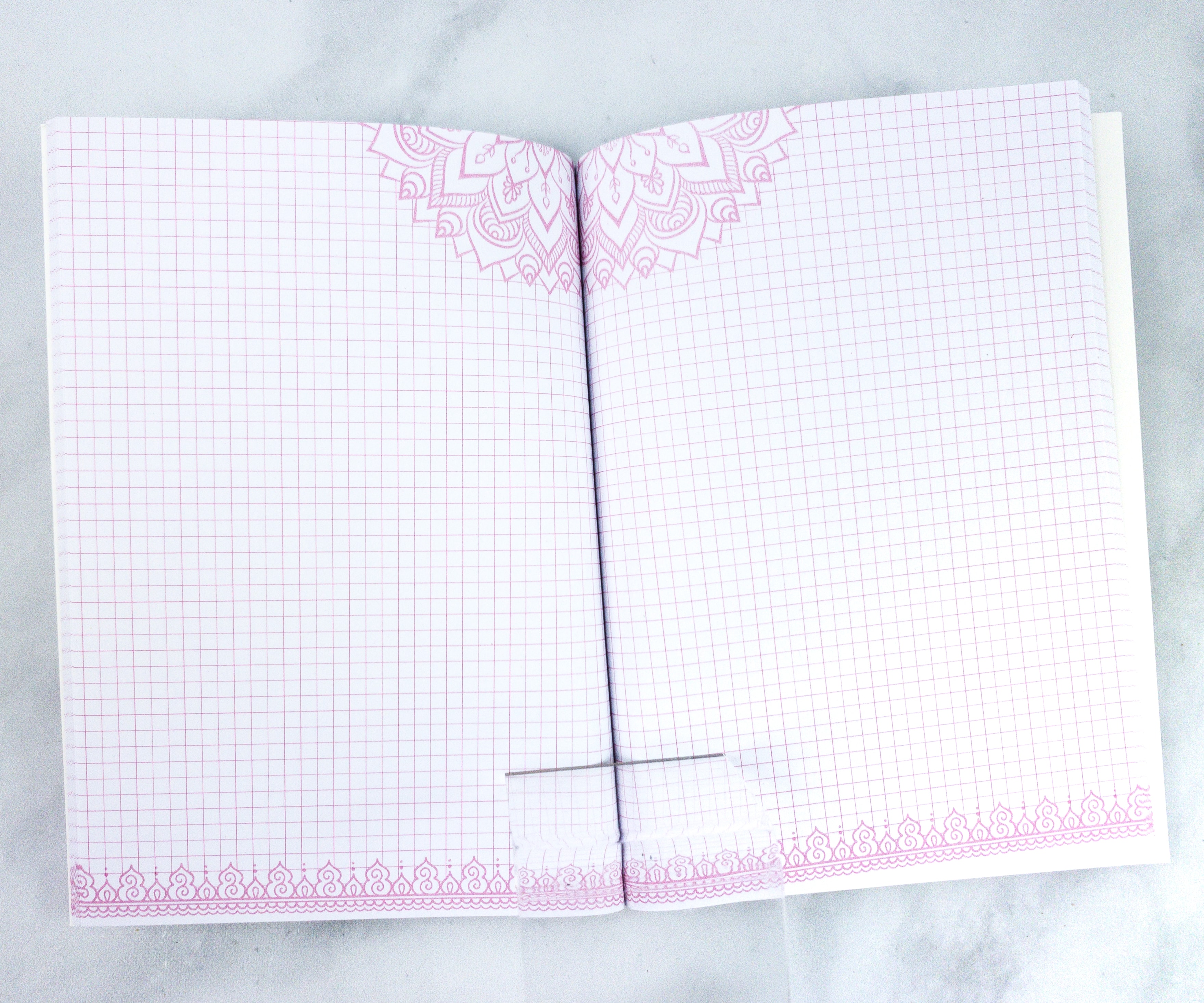 The pages have grids so for easier writing and doodling! There's also a cute pattern at the bottom that serves as a border, as well as a mandala-inspired print on top.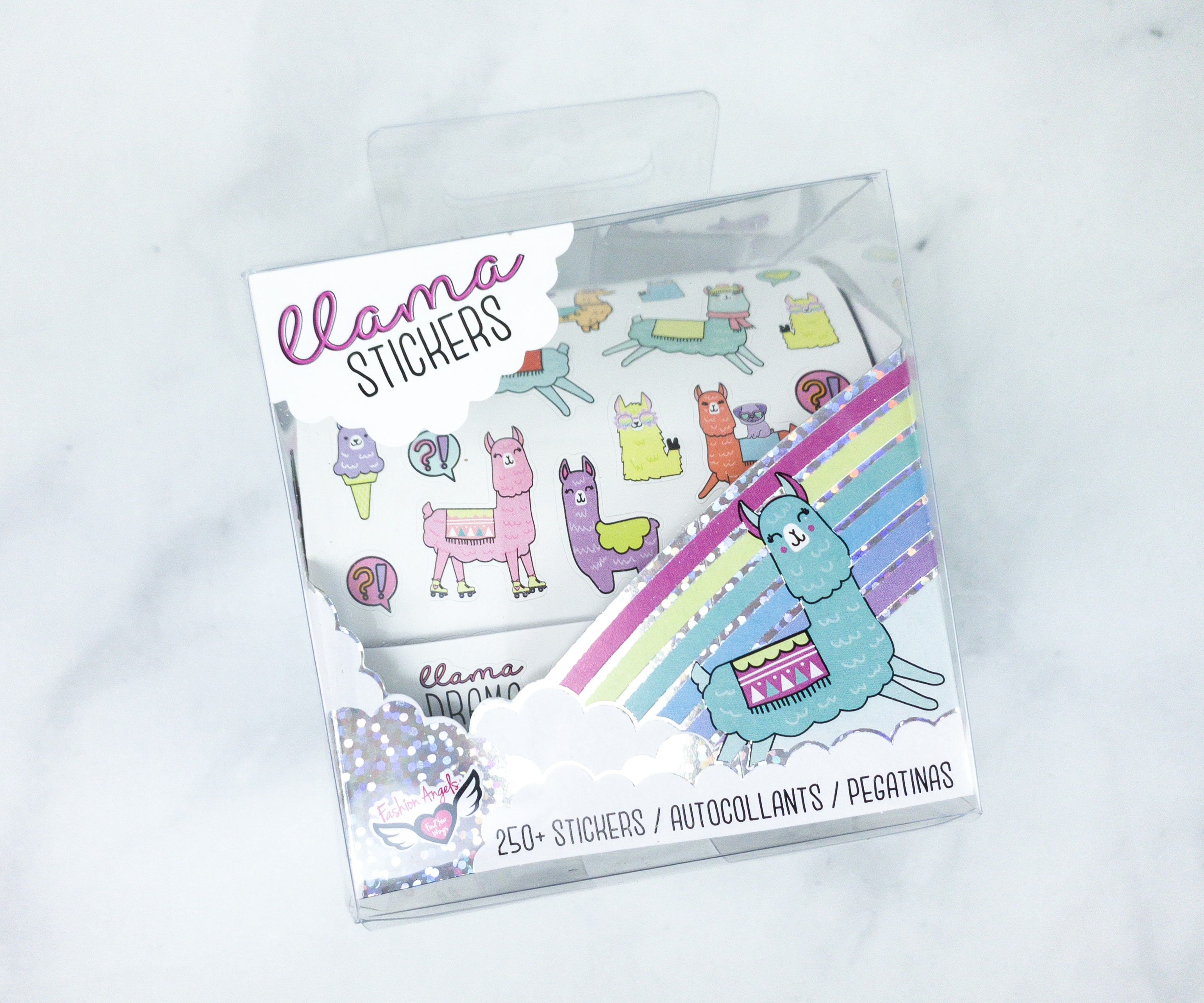 100% Magic Stationery Set ($8.99) Here's another item for the sticker lovers! The set includes over 250 stickers featuring magical designs!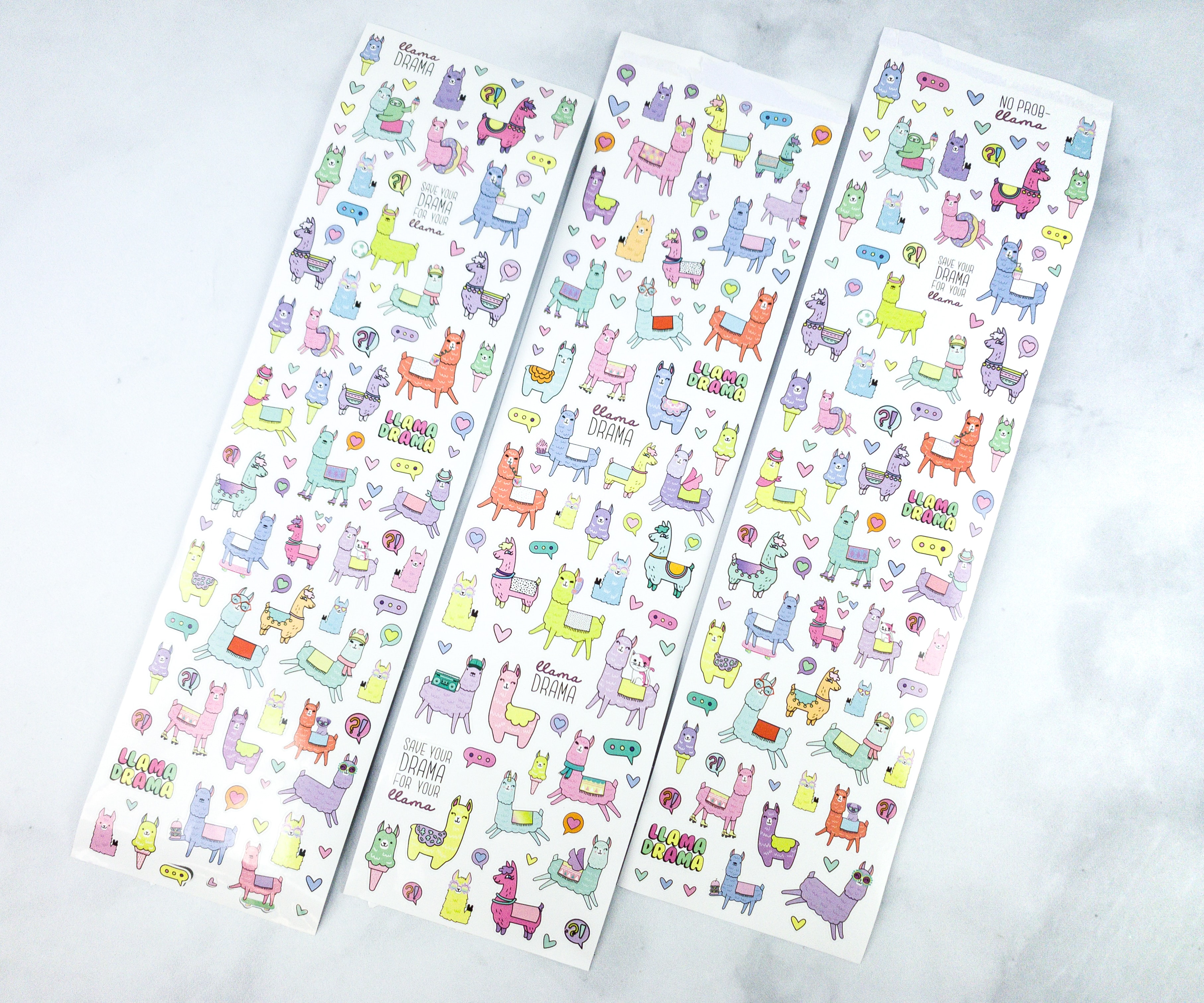 Here's how the sheets look like when laid out! There are really lots of stickers!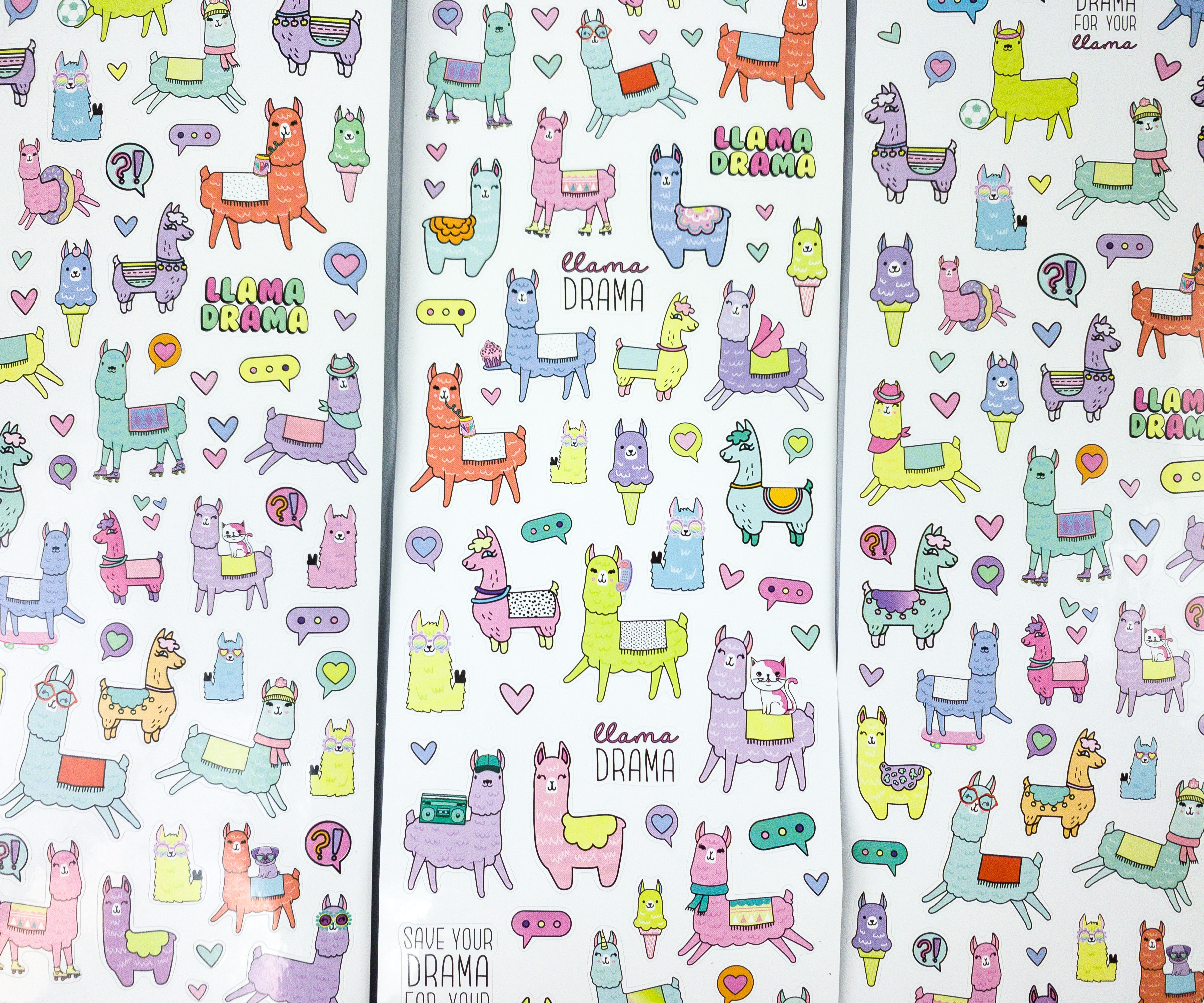 There are llamas in different colors and llamas doing different things! All of them are adorable, and my daughter definitely agrees!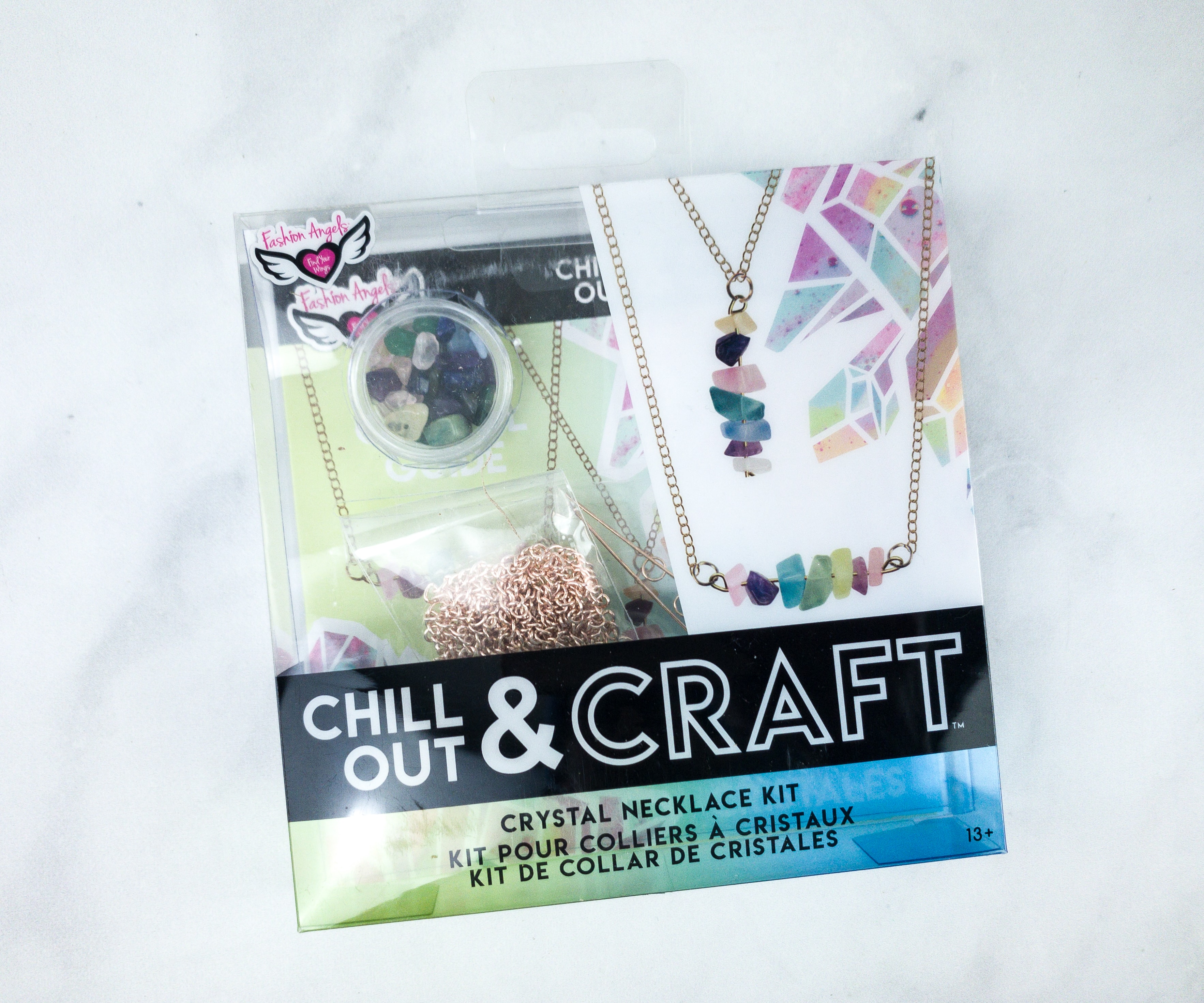 Chill Out & Craft Crystal Necklace Kit ($5.99) Fashion Angels never run out of fun kits to keep tweens entertained and occupied! This kit, for example, includes everything you need to make a pretty necklace!
The back of the packaging lists the inclusions of the kit and also includes photos of what you can expect inside the box. There's even a sample necklace that made us really excited to get started!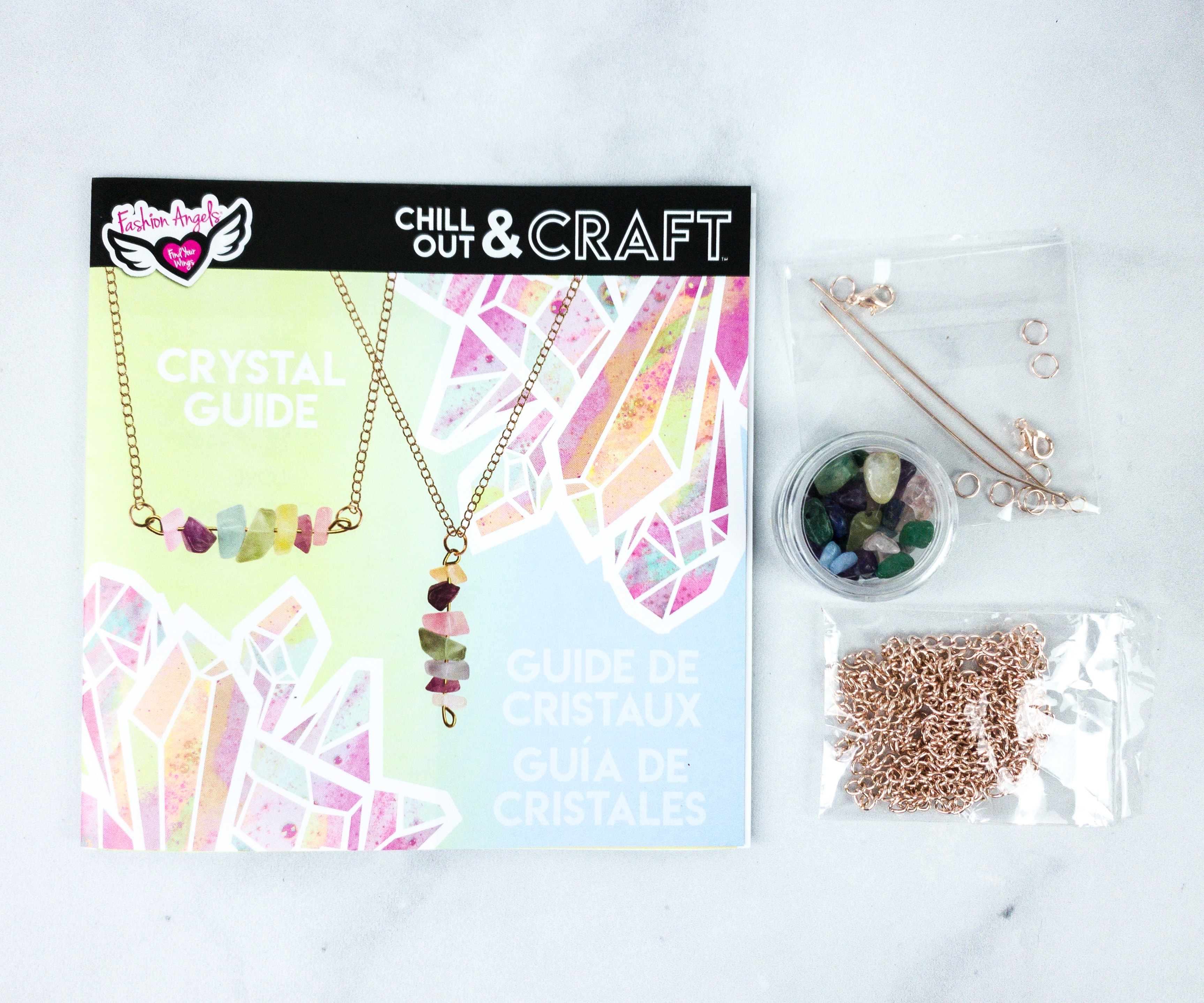 There's a chain, assorted beads, pins, jump rings, lobster clasps, and crystal guide. Everything was well-packed!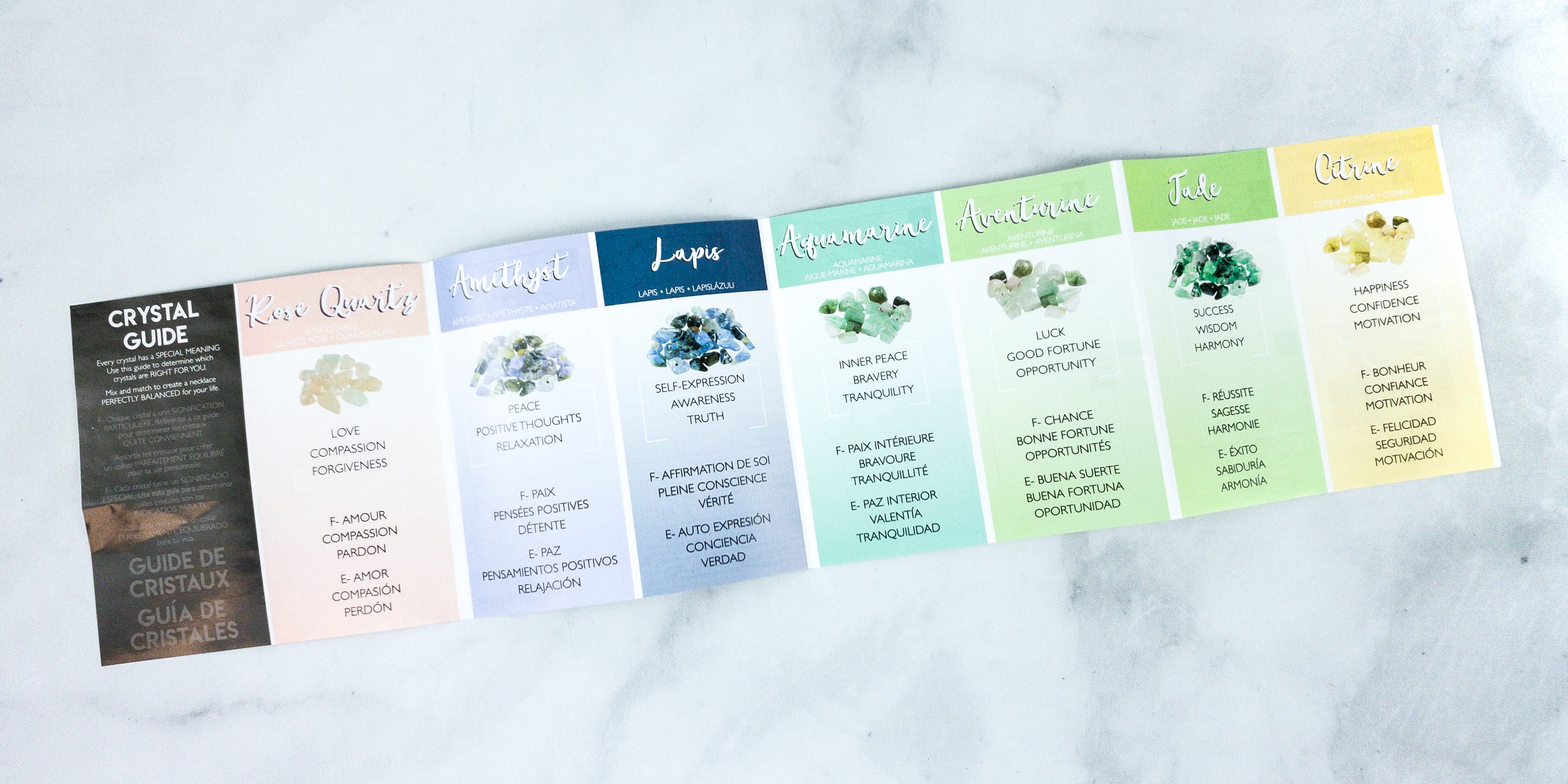 This crystal guide lists different crystals and what they represent. There's rose quartz for love, amethyst for peace, lapis for self-expression, aquamarine for inner peace, aventurine for luck, jade for success, and citrine for happiness.
There are lots of crystals and they're all pretty! Our favorites are the amethyst, citrine, and aventurine!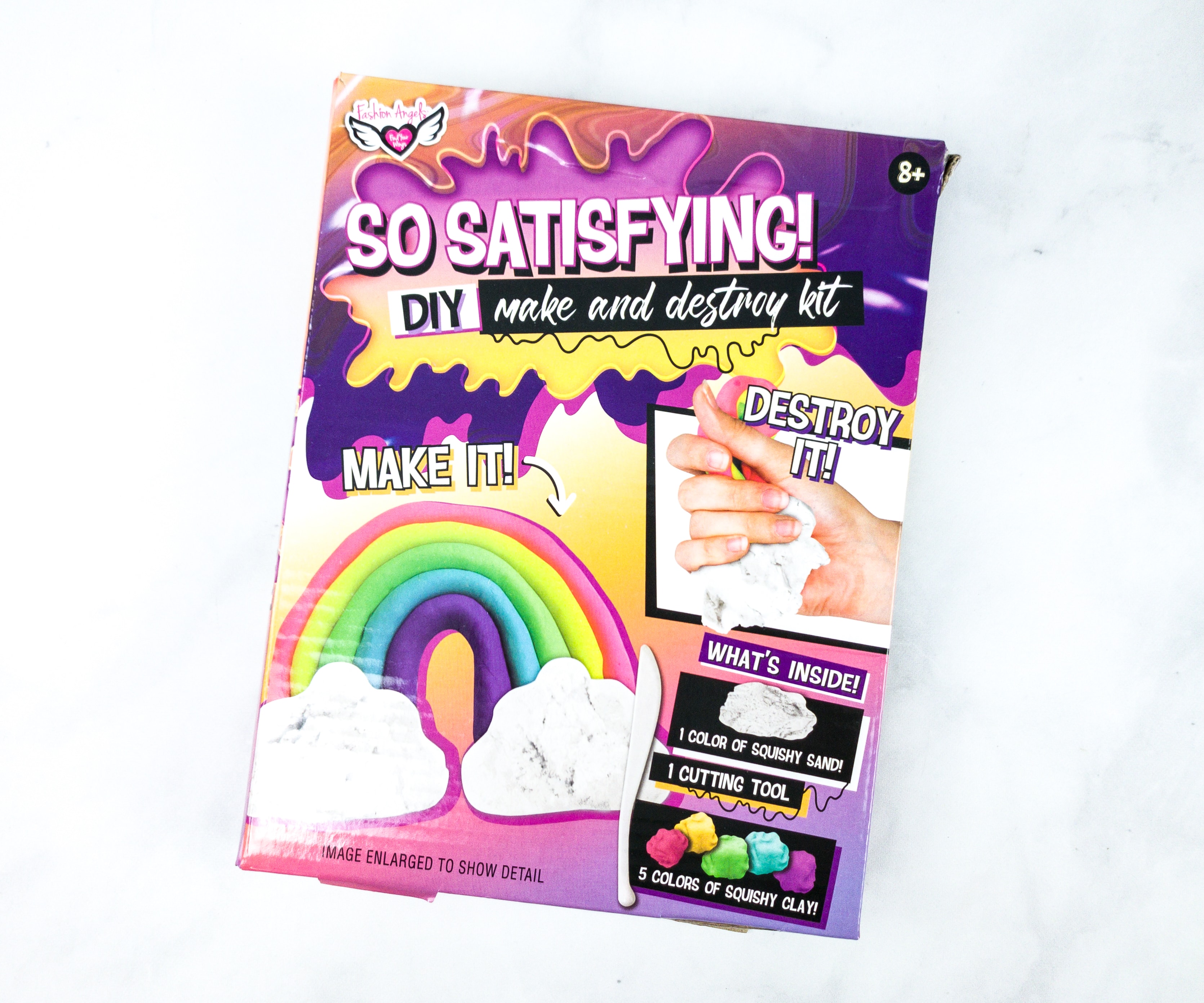 Make and Destroy DIY Kit. This kit's name, Make and Destroy, is pretty interesting! It includes 1 color of squishy sand, 1 cutting tool, and 5 colors of squishy clay.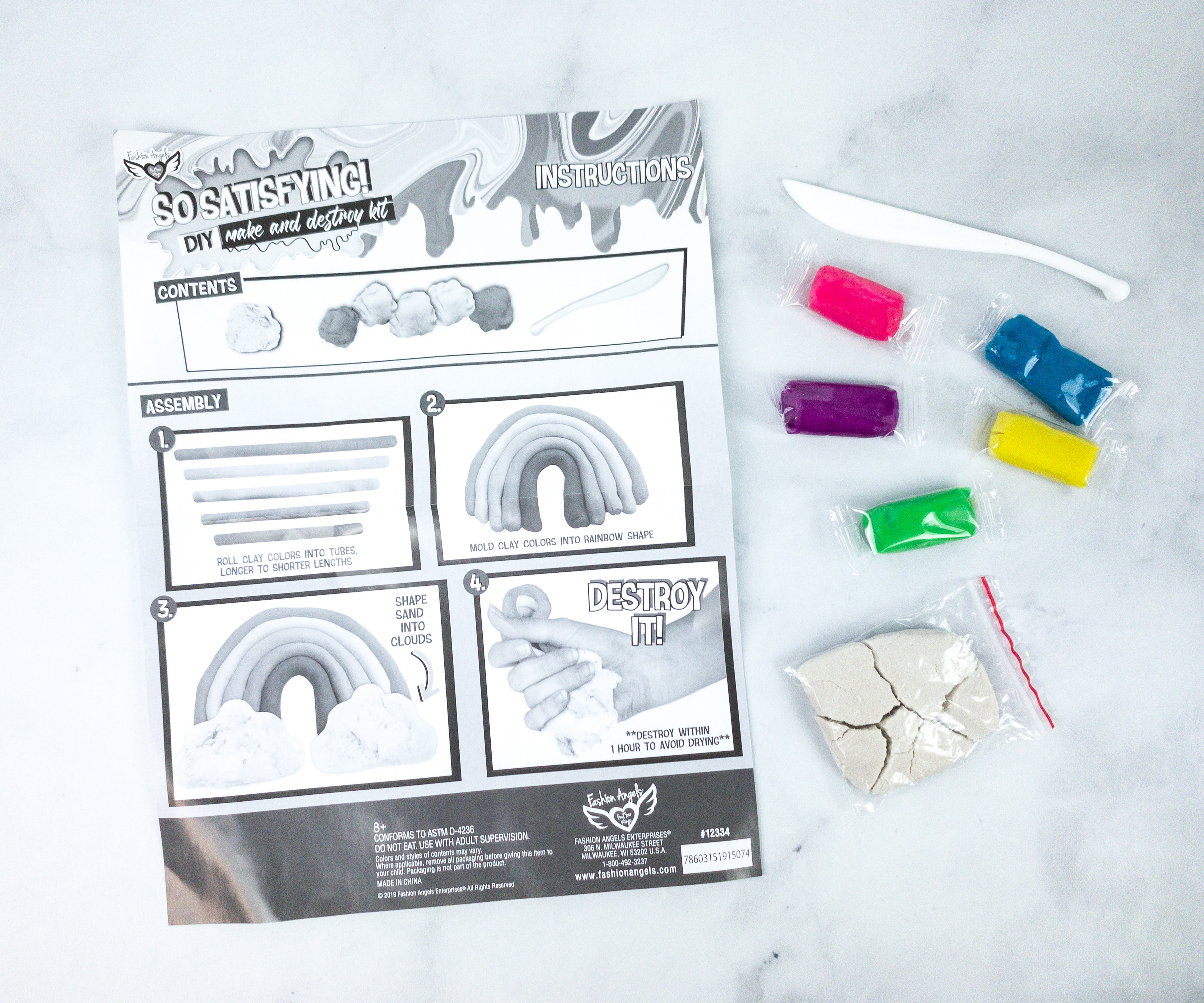 It also includes an instruction sheet with illustrations! The first step is to roll each clay color into a tube, from short to long lengths. Then, mold all the tubes into a rainbow shape.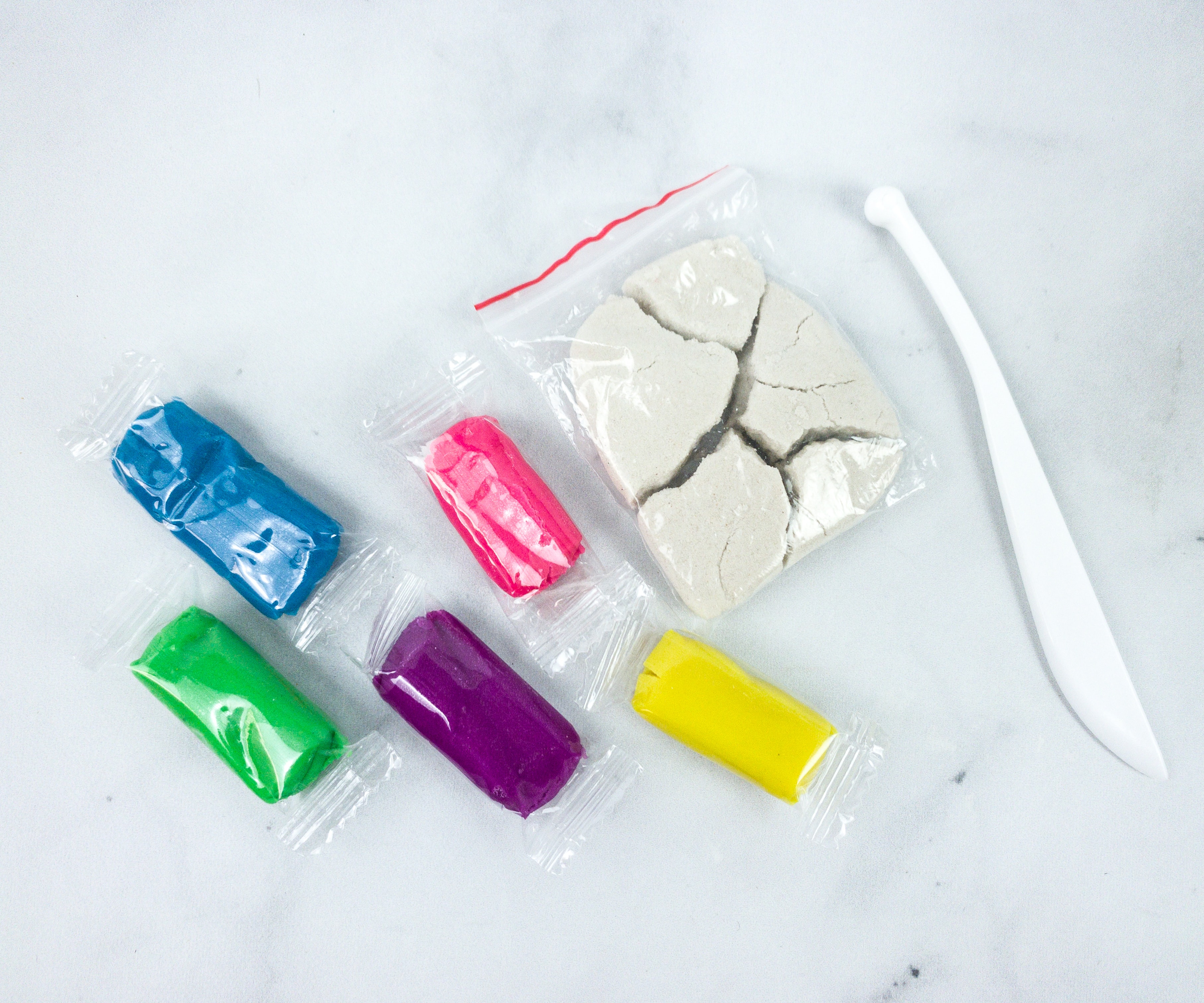 The included sand is for making the clouds. Then, the last step is to destroy everything by squishing them! It's recommended to destroy the clay and sand within 1 hour to avoid drying.
Every box from Fashion Angels is filled with fun and sparkles! My daughter definitely loves getting this box in the mail, and this month's curation didn't disappoint. There are various kits and activity packs that can keep her busy, like the necklace making kit and the clay kit. There are also lots of stickers that she can use for her notebook and other crafty projects. It's such a jampacked box overall, making a great gift for any tween!
What do you think of this month's box?
Visit Fashion Angels Find Your Wings to subscribe or find out more!