Amazing Clubs Beer of the Month Club is a beer subscription! This subscription is $41.95 per month, and will include 12 premium quality beers from 2 different breweries!
Each month we'll deliver 12 full-sized bottles of hard-to-find, premium-quality craft beers from boutique breweries across the country. We feature two different breweries every month and two different beers from each brewery – that's four varieties of unique craft beer in every shipment (three bottles of each) and only Amazing Clubs guarantees delivery of major award-winners every single month.
About the Beer of the Month Club: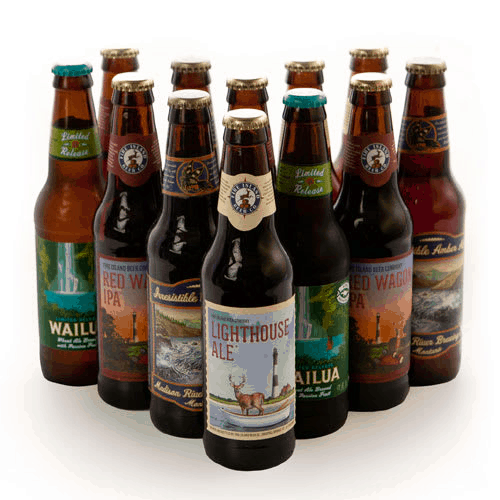 Here's how it works: 
Here's a peek at what subscribers received in the past: February 2020
Flying Fish Brewing Company (Somerdale, NJ)

Hopfish English IPA
XPA Citra Pale Ale

Ale Asylum Brewery (Madison, WI)

Unshadowed Hefeweizen
Madtown Nutbrown
January 2020
Foothills Brewing (Winston-Salem, NC)

Thousand Smiles Golden Ale
Torch Pilsner

Shipyard Brewing Company (Portland, ME)

Blue Fish Brut IPA
Deep Devil Brown Ale
December 2019
Brothers Craft Brewing (Harrisonburg, VA)

Loner English Dark Mild Ale
Lil' Hellion Helles Lager

Sprecher Brewing Company (Glendale, WI)

Abbey Triple Belgian-Style Ale
Peated Scotch Ale
Are you getting anything from Amazing Clubs Beer of the Month Club? Do you want to see more about this beer subscription in a review?