The WWE Slam Crate has arrived! The biggest names in professional wrestling are in the WWE and I can't wait to see what this box has in store. WWE Slam Crate is a bimonthly subscription box from Loot Crate full of exclusive and authentic collectibles and apparel – about $60 in value in every box.  This box looks like a repurposed Loot Gaming Box.
DEAL: Save 15% on any subscription when you use this link and coupon code HELLOSUBSCRIPTION15.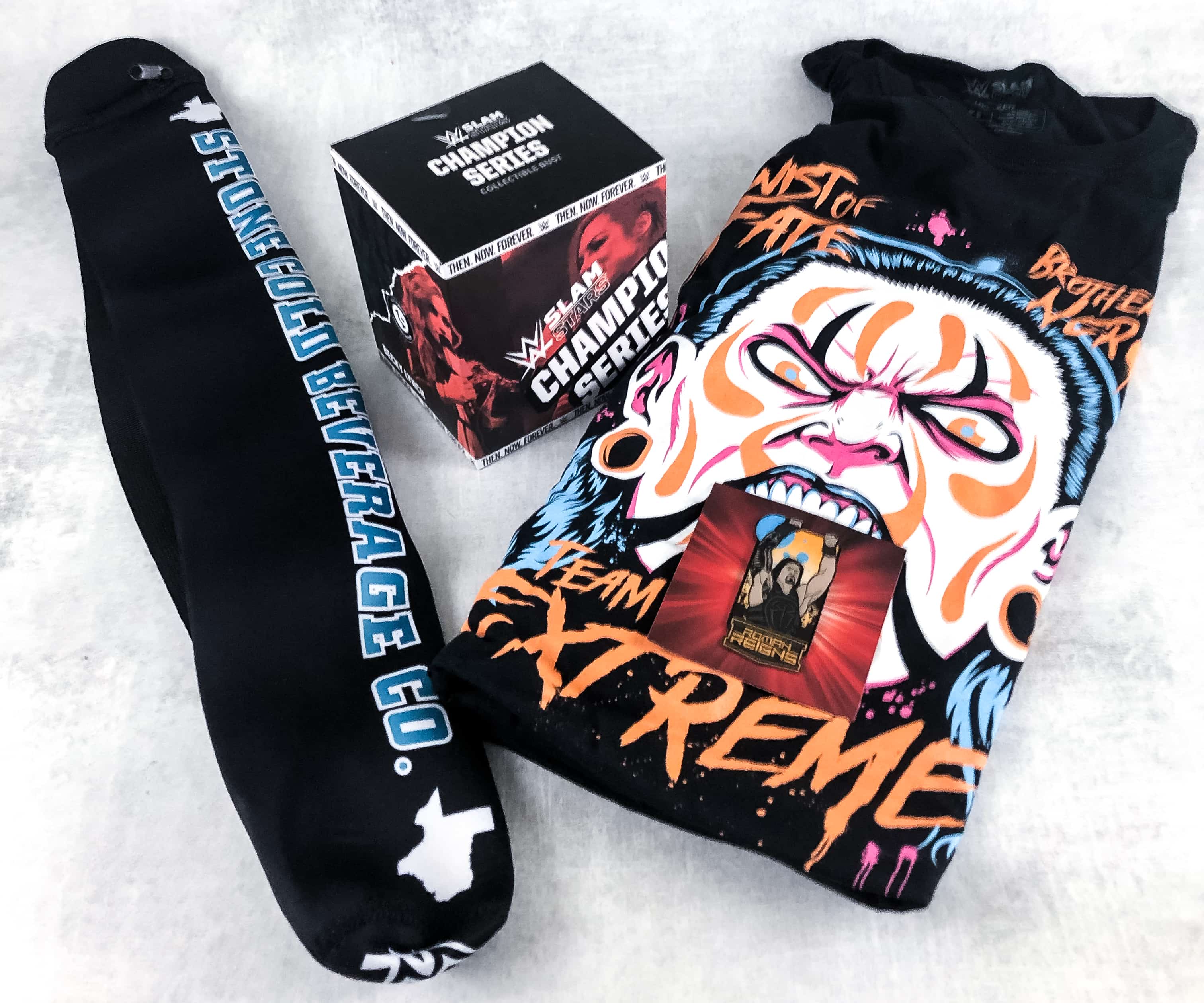 Everything in my June 2019 box!
Jeff Hardy T-Shirt. This month's featured tee is a black round neck shirt made from high-quality cotton fabric!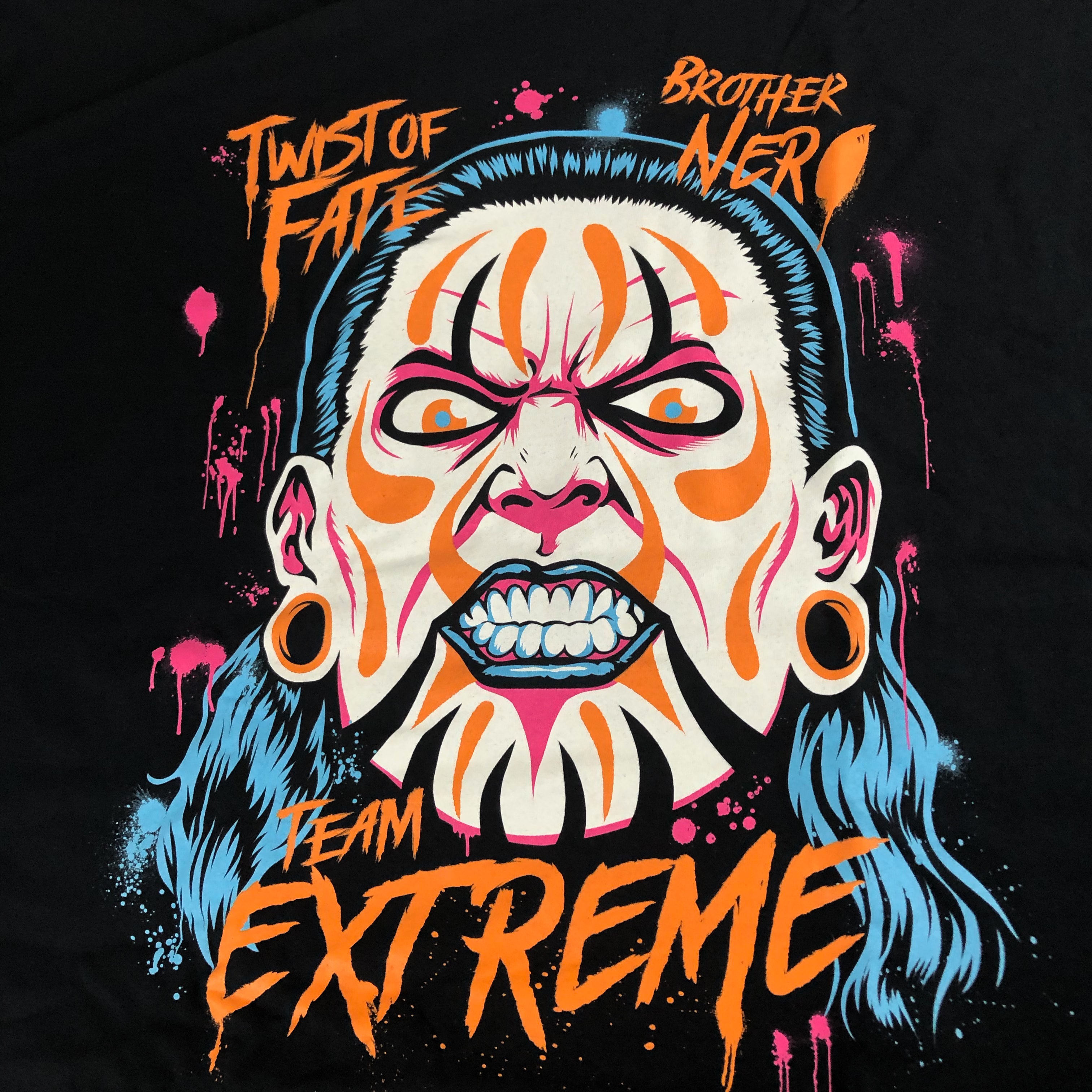 It's a well-designed shirt that features Brother Nero or also known as Jeff Hardy, one of the Hardy Boyz. They are known for their acrobatic, high-flying, and death-defying moves!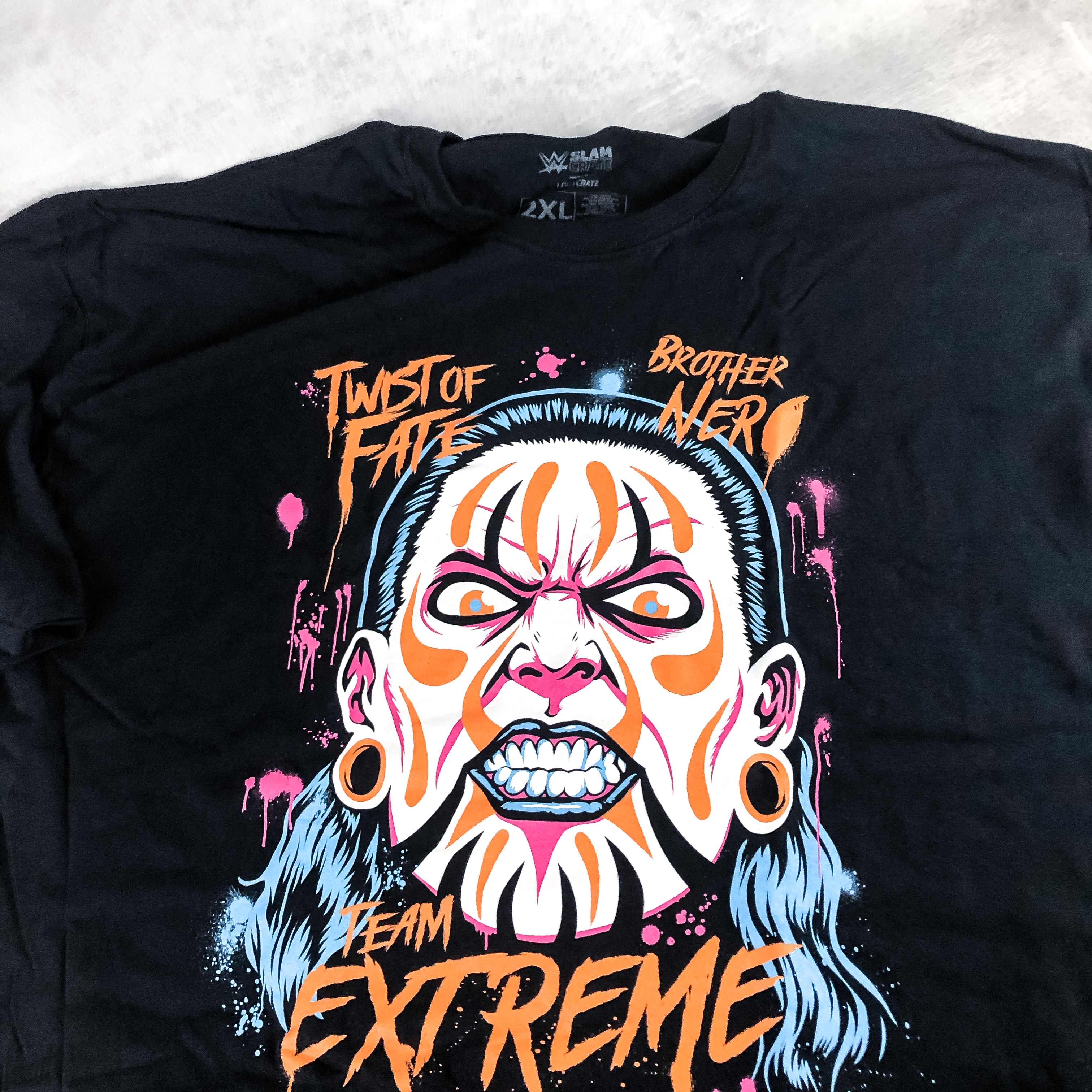 They're a legendary pair and definitely one of the best symbols of extreme wrestling in WWE!
Roman Reigns Oversized Art Pin. This month's box also included an exclusive enamel pin that features Roman Reigns, a famous wrestler, a world heavyweight champion, and my favorite member of The Shields!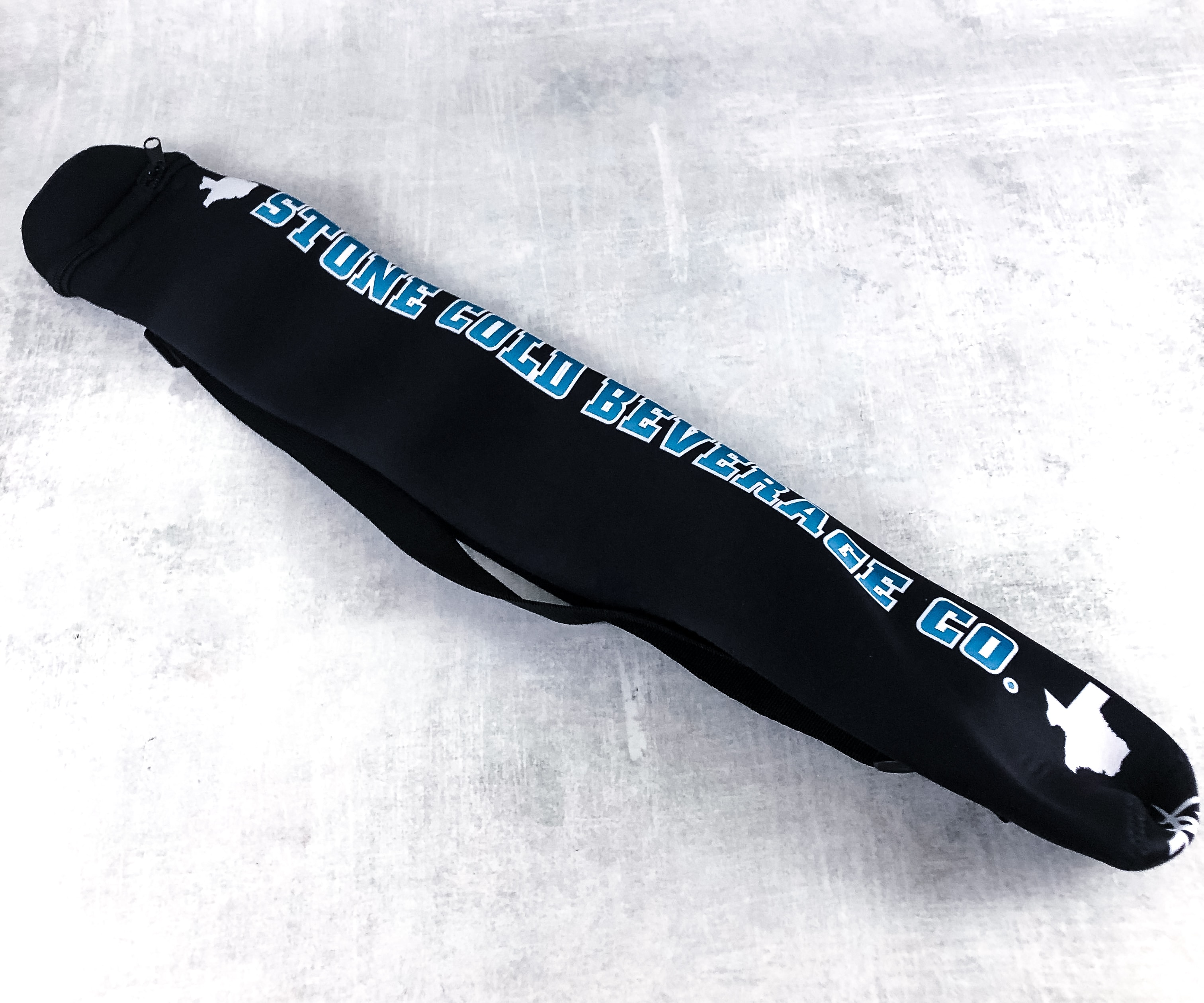 Stone Cold Steve Austin Cooler. To keep your beverage cool all the time, they included an amazing cooler from WWE Sports Crate. This cooler features a unique cylindrical-shape, designed to accommodate up to 5 regular canned drinks that you can bring anytime and anywhere!
Becky Lynch Collectible Bust. I also got a limited-edition Champion Series figurine that features one of the strongest women who played in WWE, Rebecca Quin! She is also known as Becky Lynch!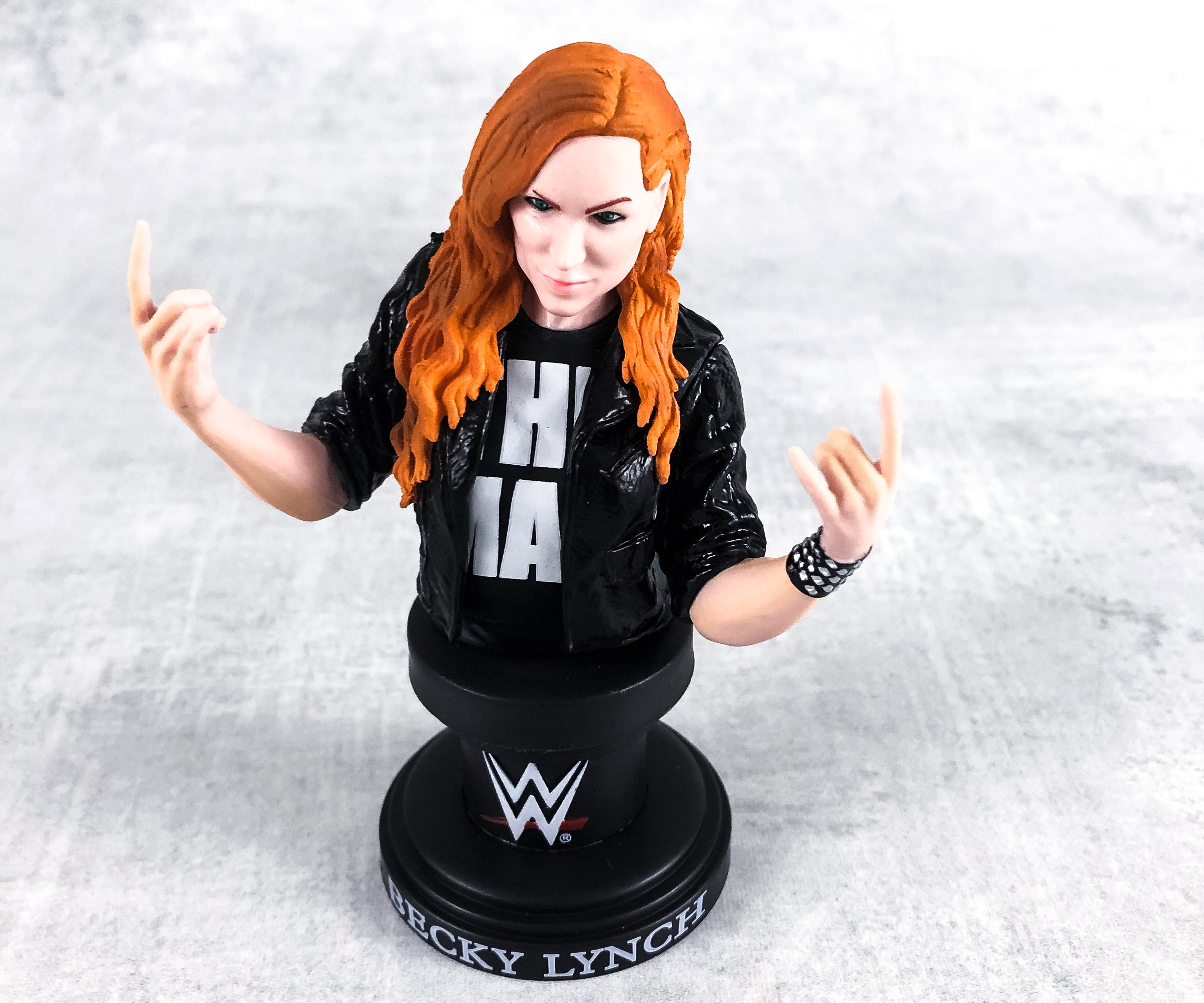 Becky Lynch is a famous Irish professional wrestler, and is the current and the longest-reigning WWE Raw Women's Champion.
It's a pretty impressive figurine, as it looks pretty much like the real Becky Lynch, and I easily recognized it without even looking at the bottom of the figurine where her name was printed on it.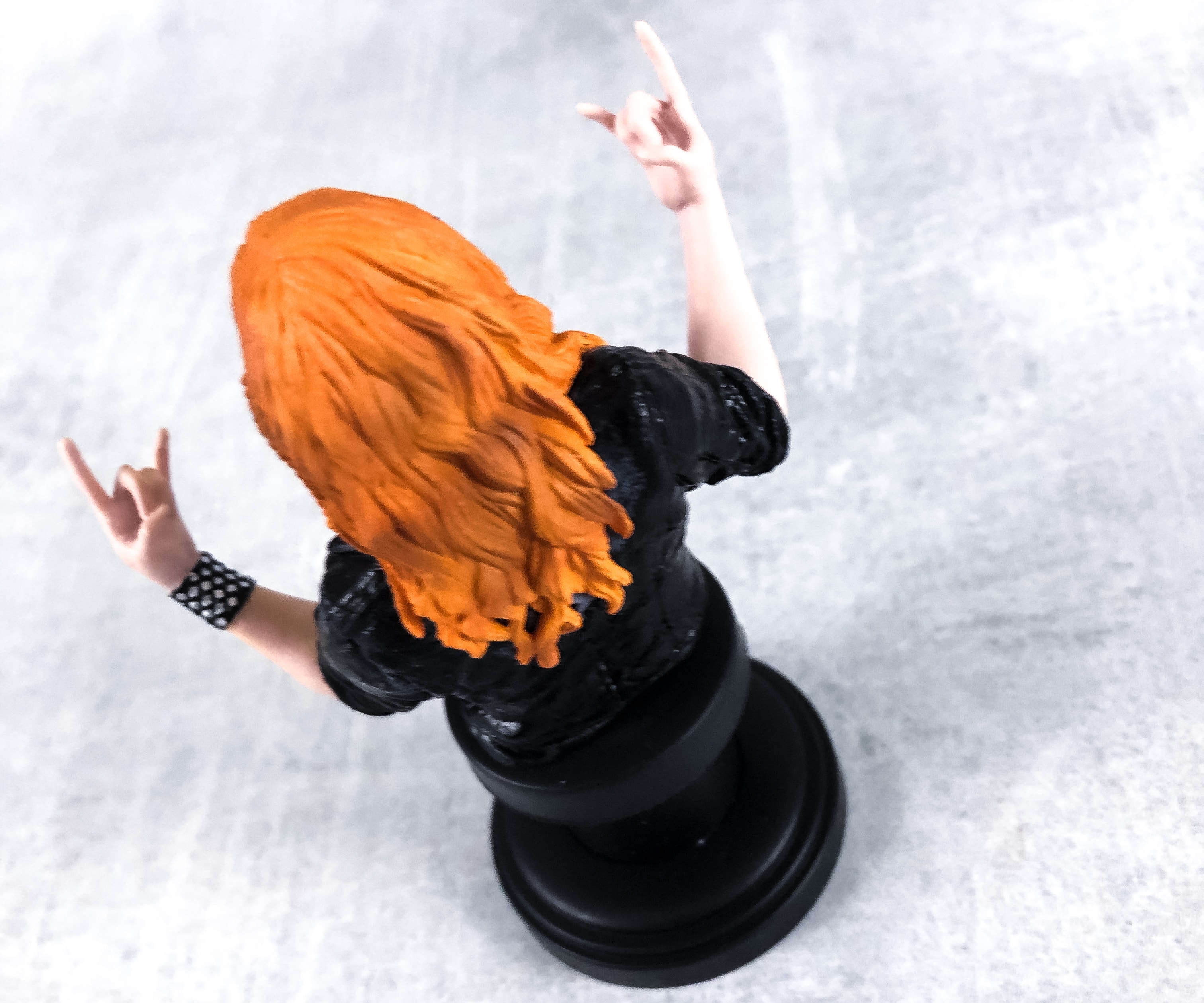 This figurine even features Becky's trademark leather jacket, spiked bracelet, and bright red curly hair!
It's a bummer that this box came 6 months late. Still, I liked all the items in this box, and if I have to choose a favorite, it would be the amazing shirt that bears the picture of Brother Nero, our favorite high-flying wrestler. I also appreciate my new figurine, it's another great addition to my WWE figure collection. Everything else in the box makes great collectible items for WWE fans!
What do you think of this month's WWE Slam Crate?