Vine Oh! is a quarterly subscription box and one of the first wine subscription boxes to include lifestyle items for women. Each seasonal box will include 2 bottles of premium wine, plus 5-6 full-size items that are fun, rejuvenating and delicious. Subscribers can choose their wine type preference: white wine, red wine, red & white wine, or sweet wine. Every box will have a retail value of $120 or more!
DEAL: Save $10 off + FREE extra bottle of wine + FREE shipping on your first box with coupon code HELLOWINE.
This box is also great for gifting! You can change the shipping address each quarter, so you can keep the first one for yourself, and then send the next boxes to friends or loved ones!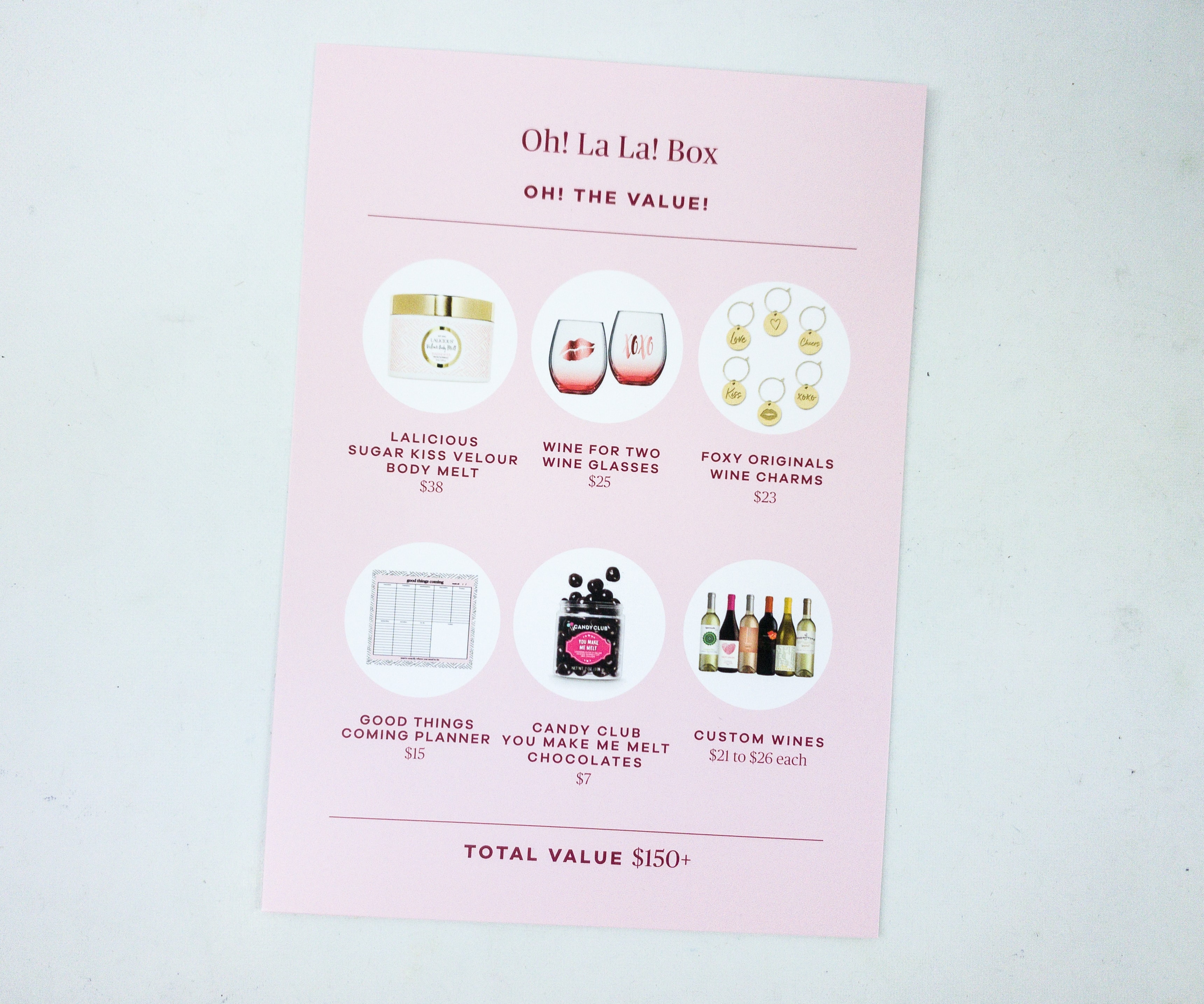 Of course, we got a list of all the items included in the box. This box's theme is Oh! La La!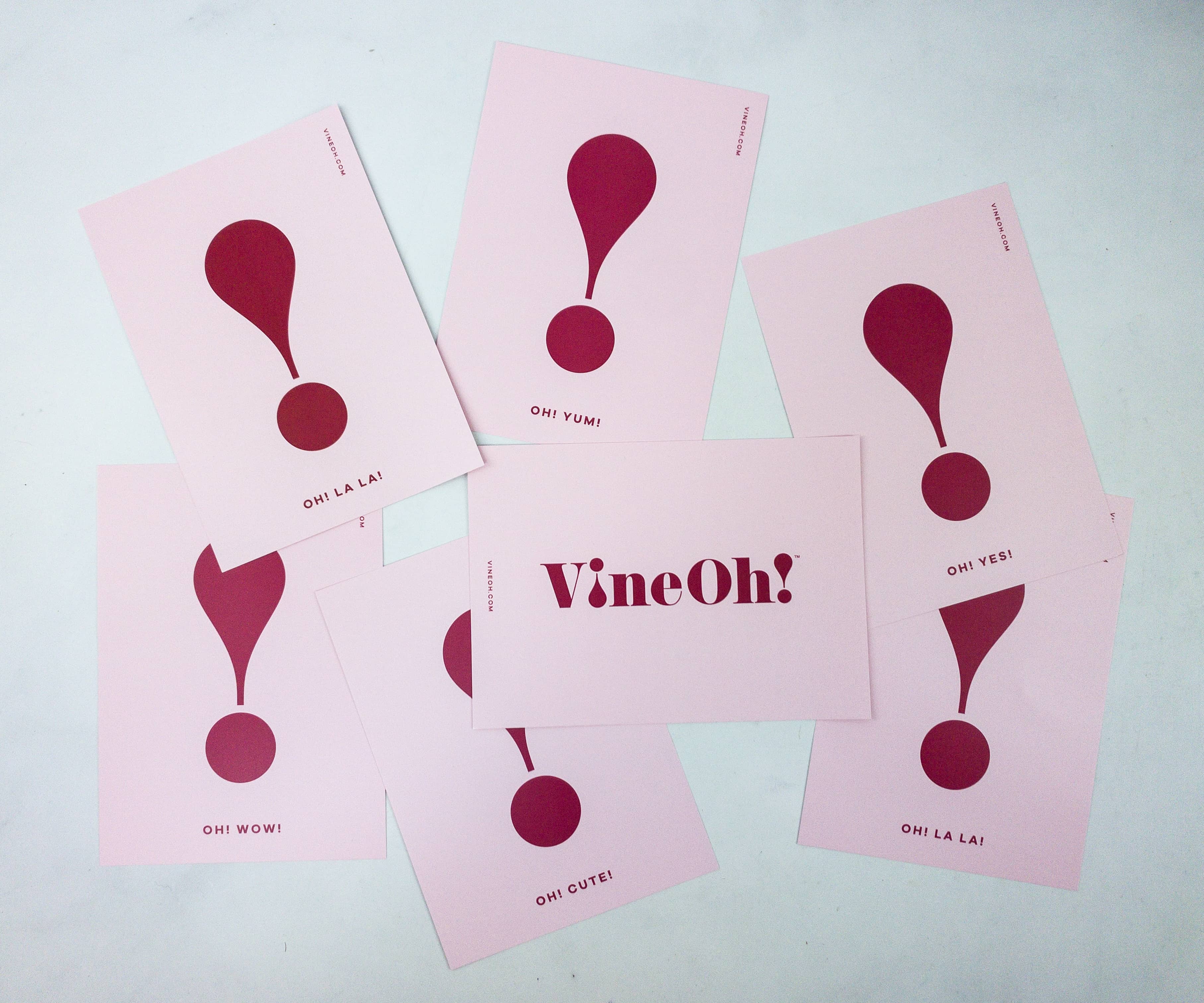 The cards look so appealing with the loud pink exclamation point as the brand signature.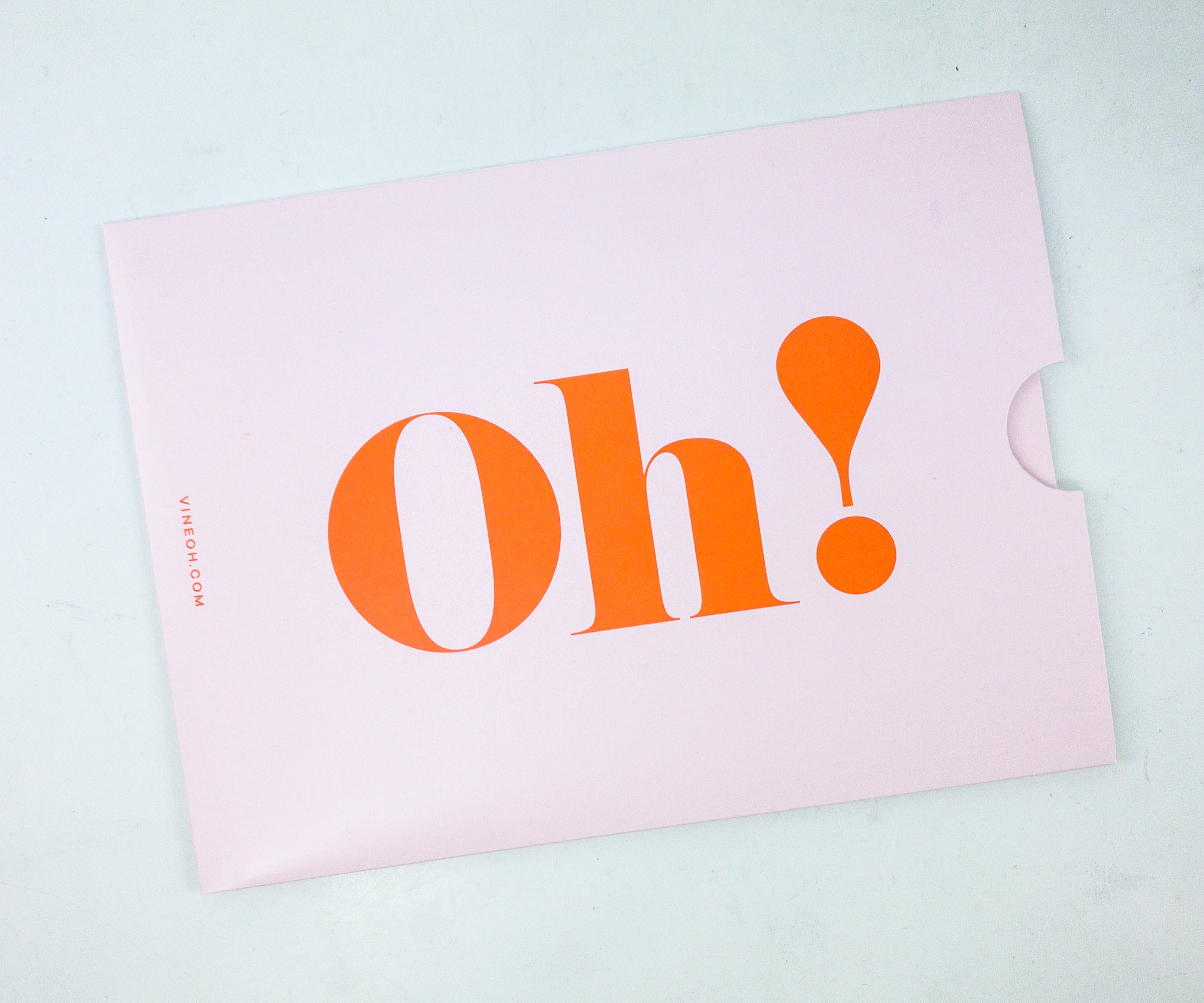 They came in this cute pink sleeve.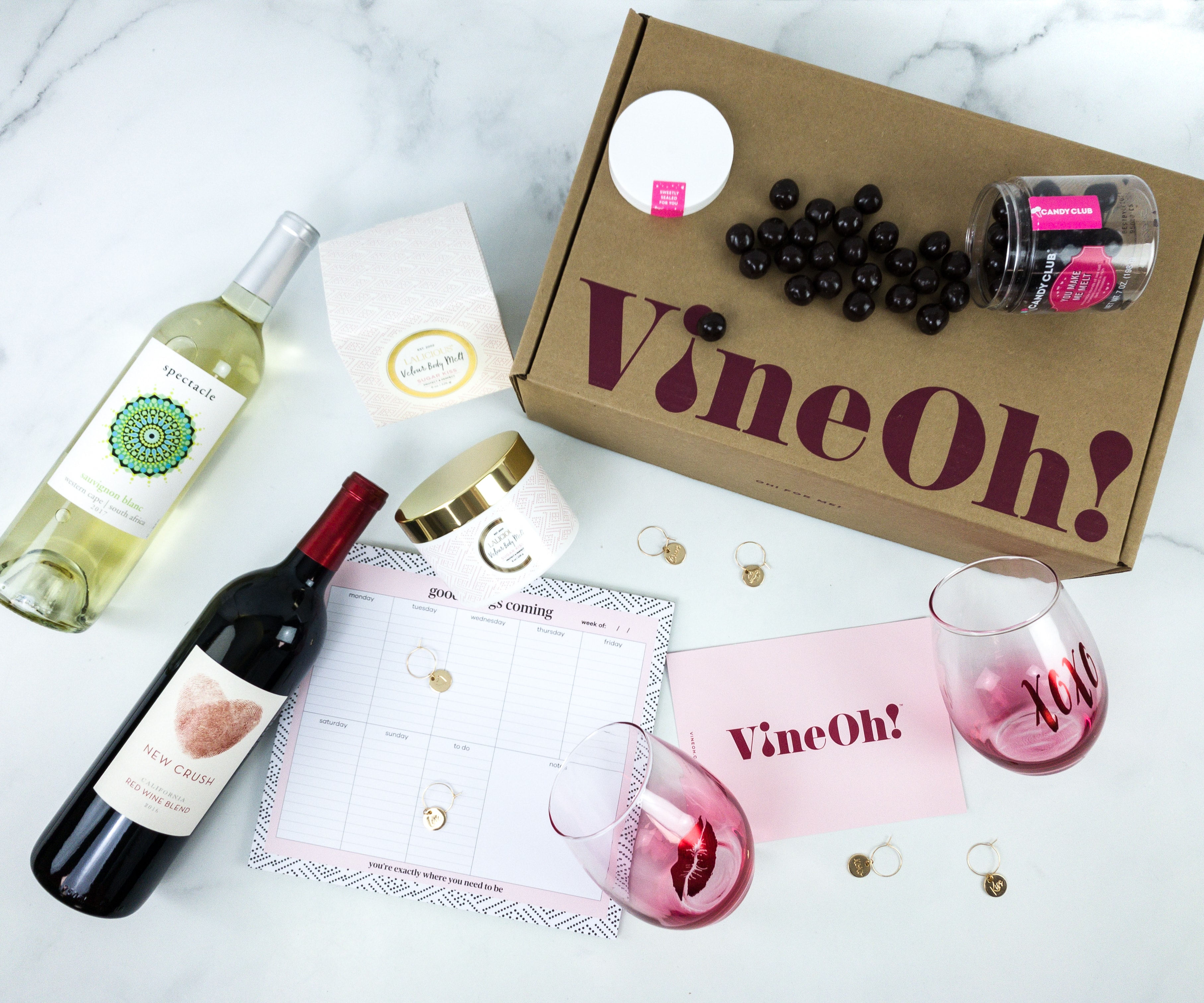 Everything in my box!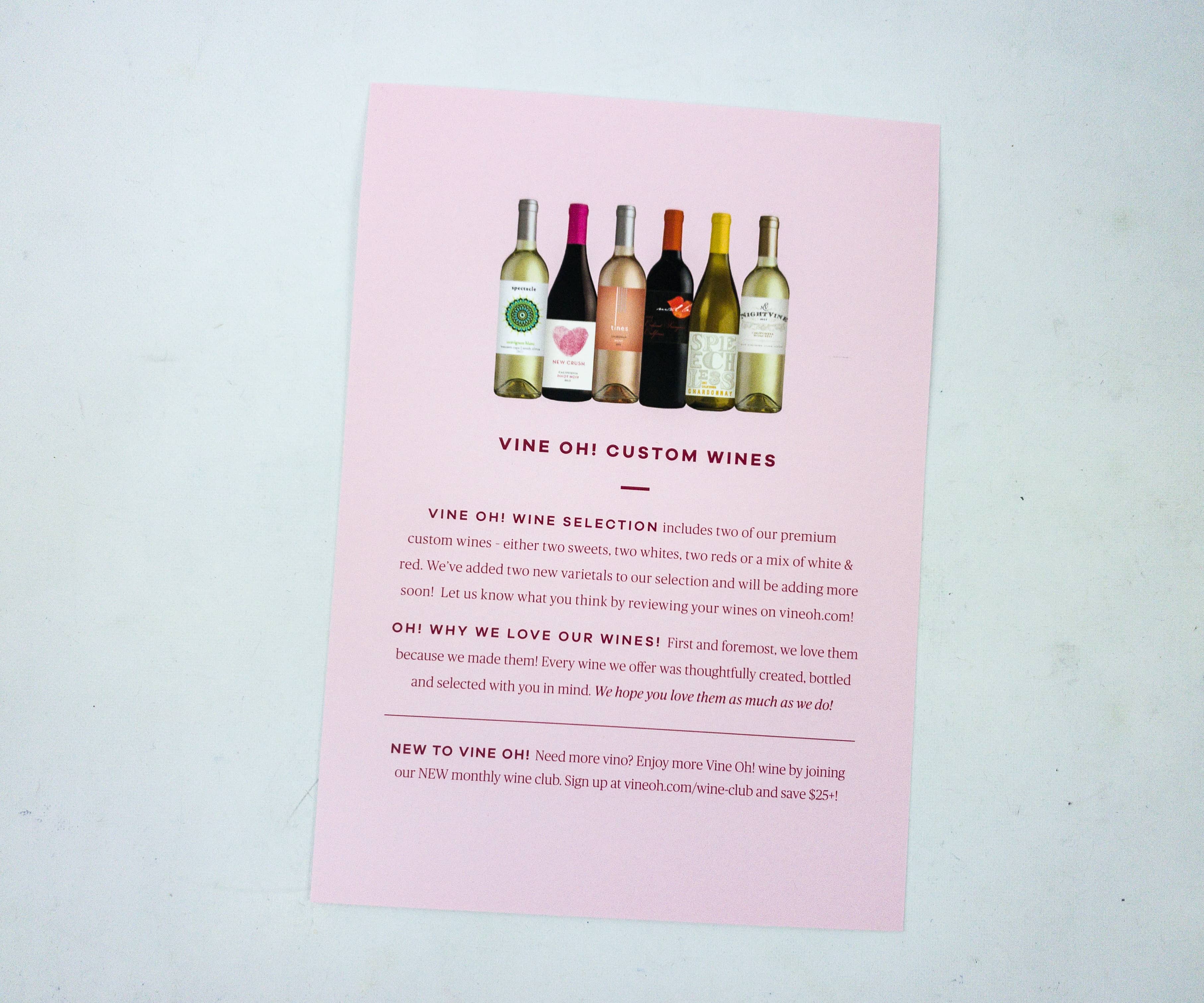 This card discusses about Vine Oh! Custom Wines.
VINE OH! WINE SELECTION includes two of our premium custom wines – either two sweets, two whites, two reds or a mix of white &red. We've added to new varietals to our selection and will be adding more soon!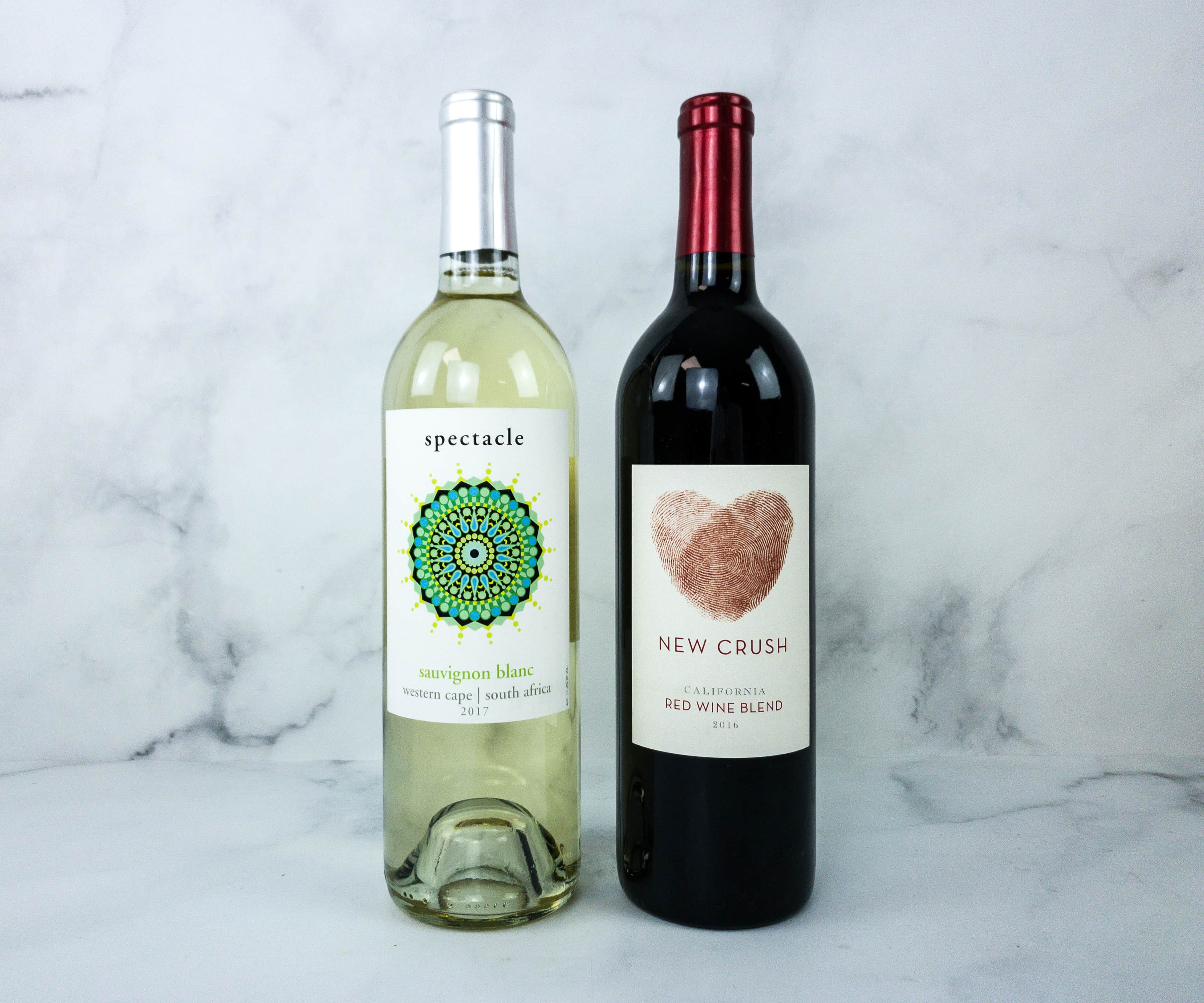 This month, I got one bottle of white wine and one bottle of red wine!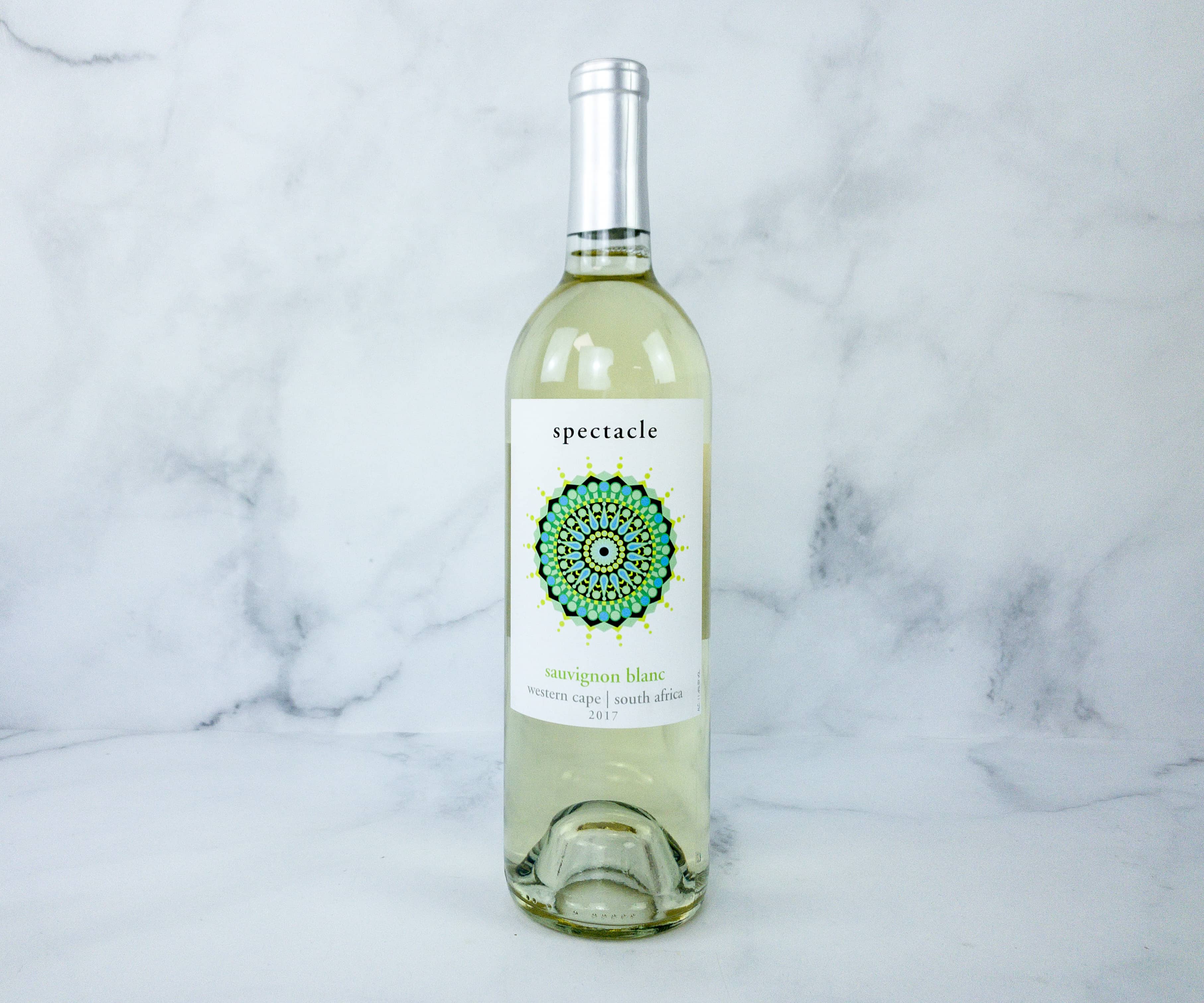 Spectacle Sauvignon Blanc 2017 ($24) Coming from a green-skin grape variety, this wine tastes refreshing with citrus hints. I love the crisp and fresh flavor.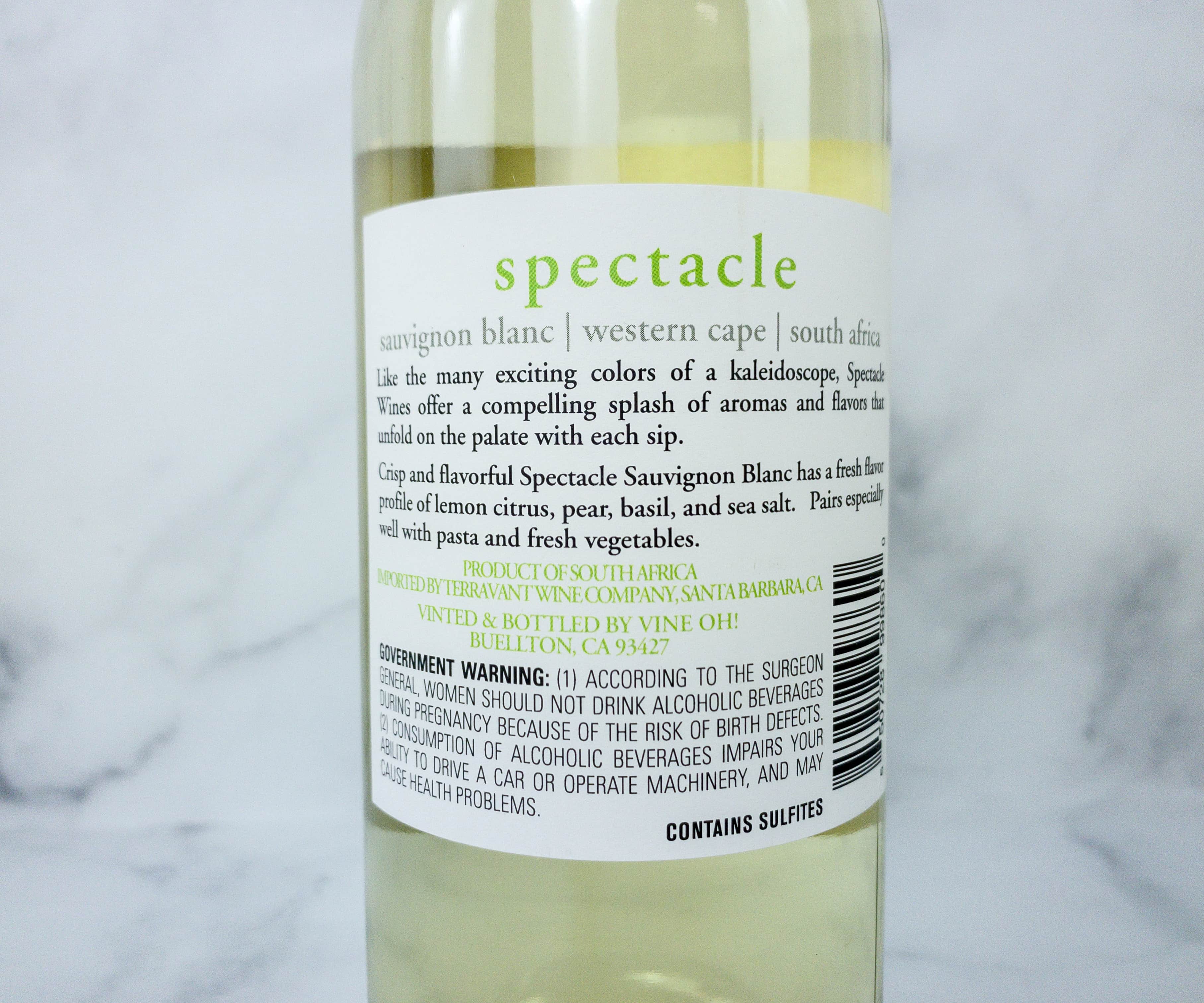 This pairs well with salads and pasta dishes!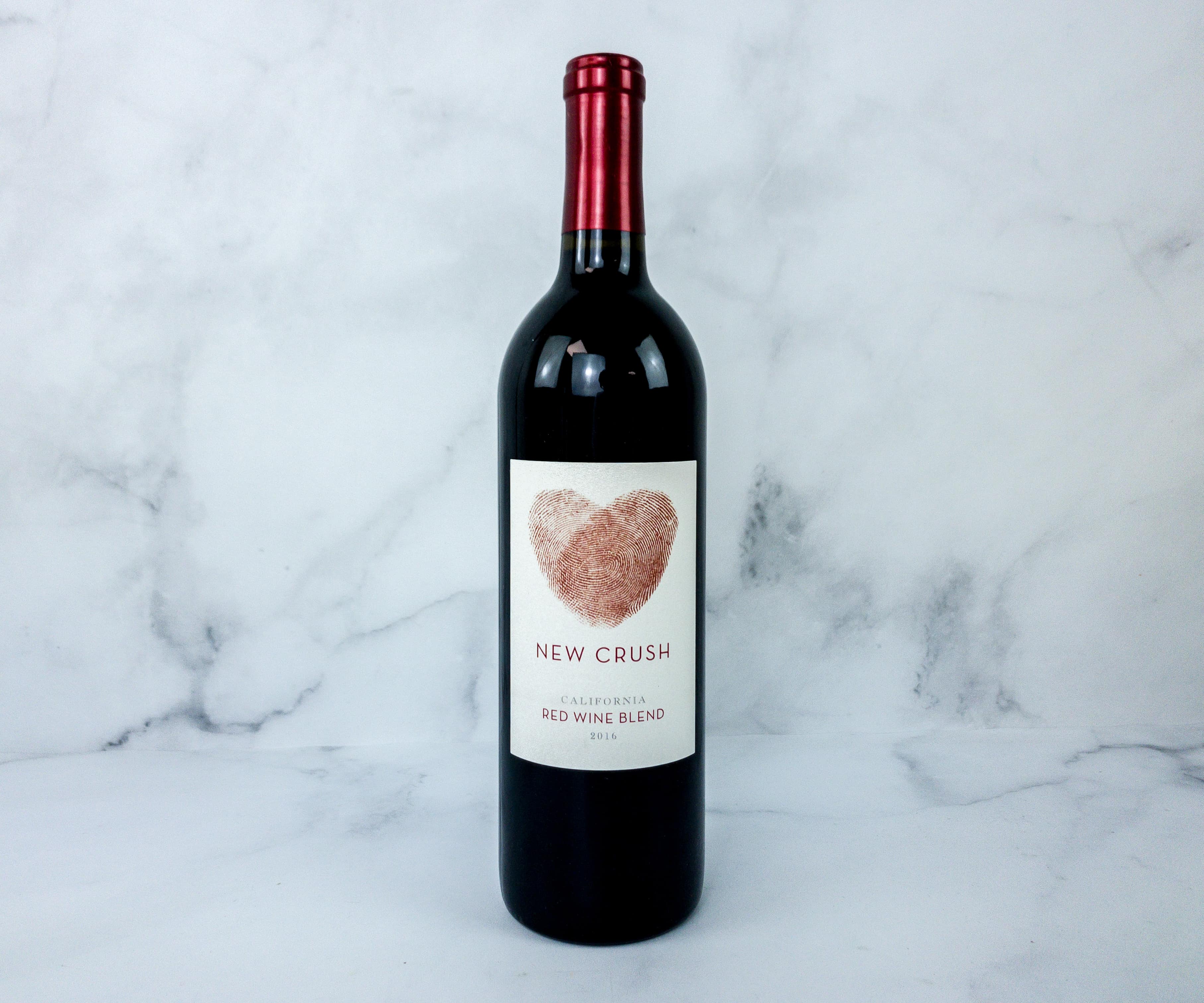 New Crush California Red Wine Blend 2016 ($26) A great fusion of flavors is what this bottle is all about. It's fruity and woodsy at the same time. Each sip is bold and rich, with just a hint of sweetness!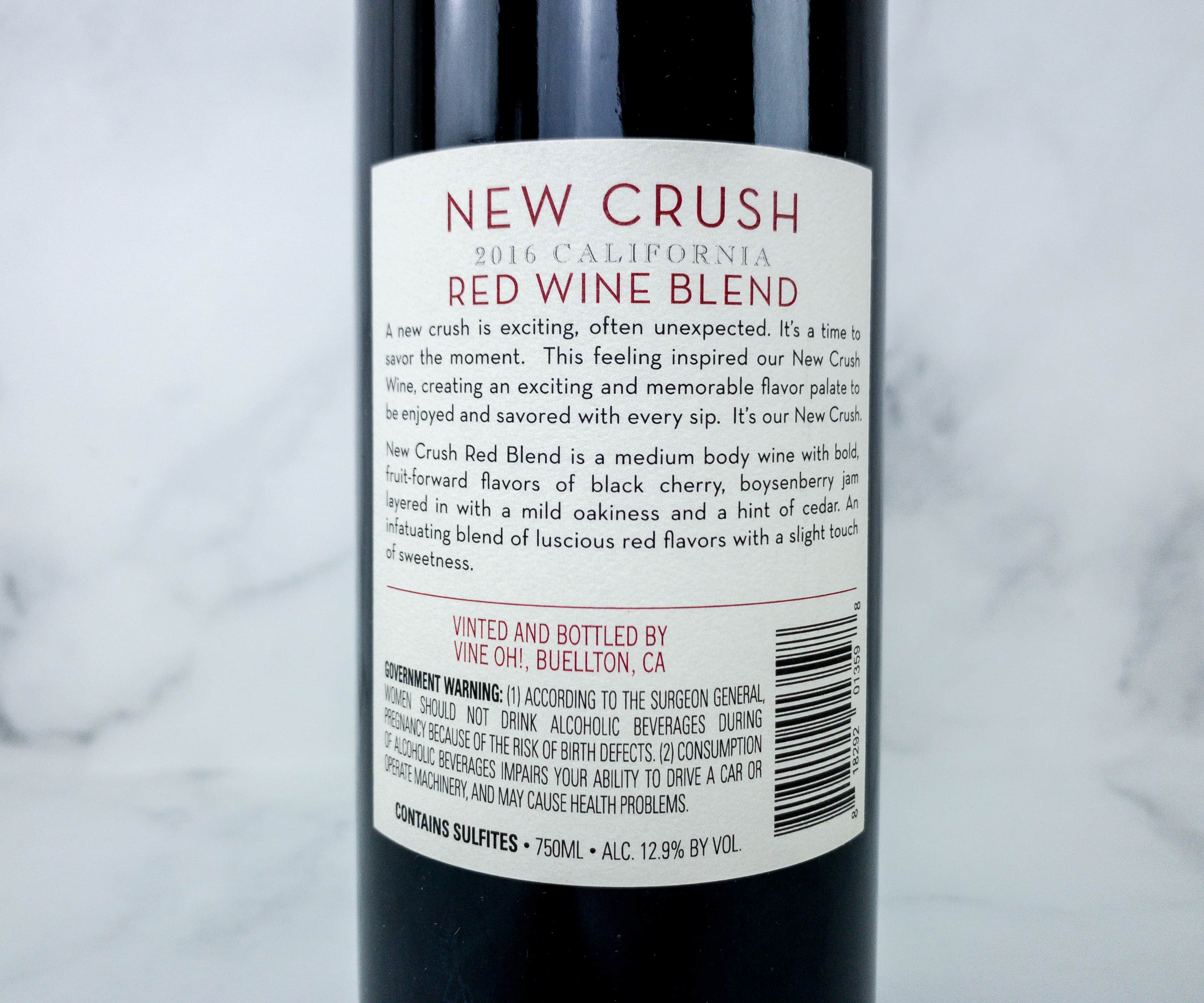 This will pair well with cheeses and it's perfect for my next wine night!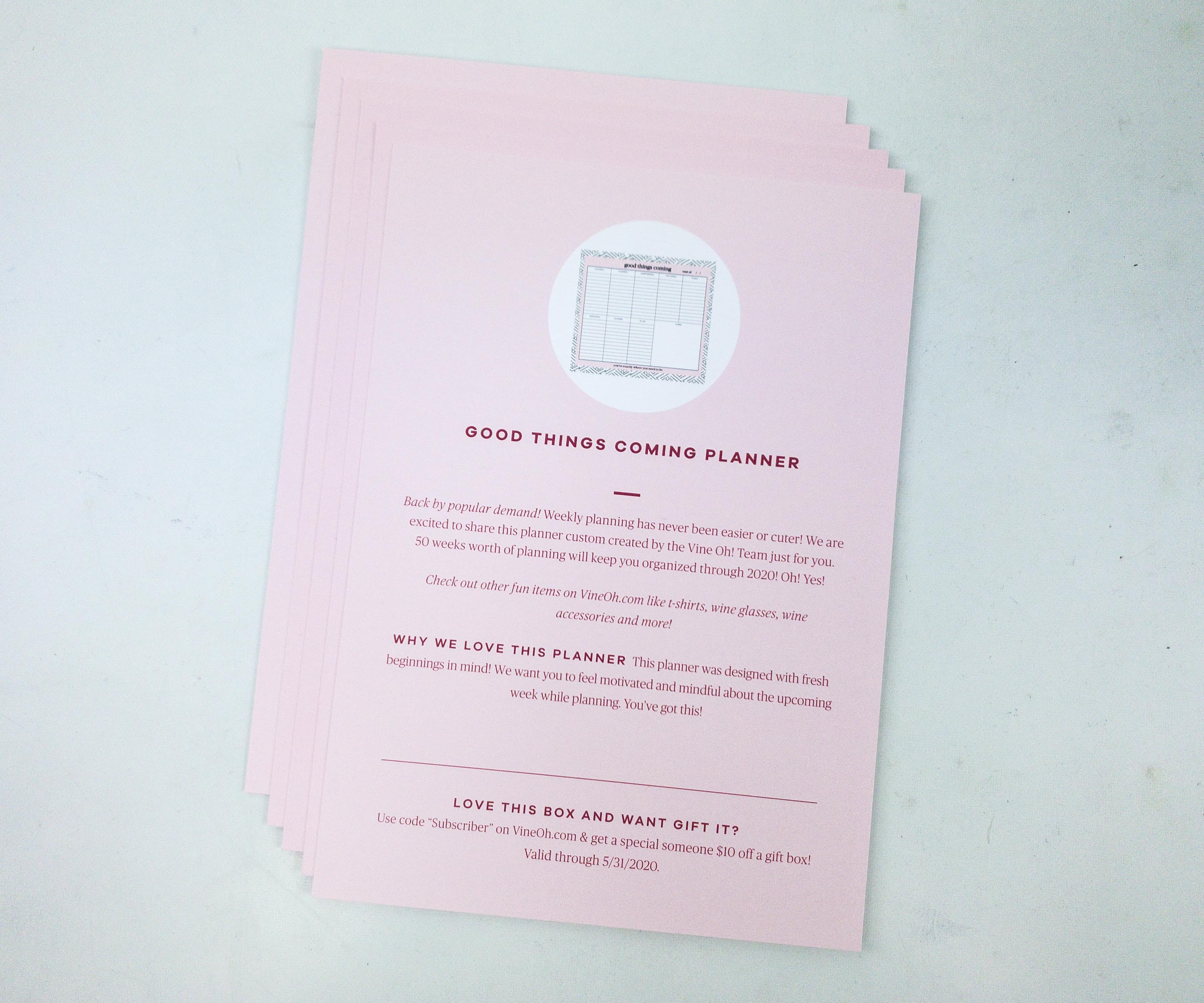 Good Things Coming Planner ($15) This lovely planner custom created by the Vine Oh! team has sections for each day of the week, as well as a section for a to-do list! It's simple and straightforward so it's easier to keep track of your activities. It has 50 pages good for 50 weeks!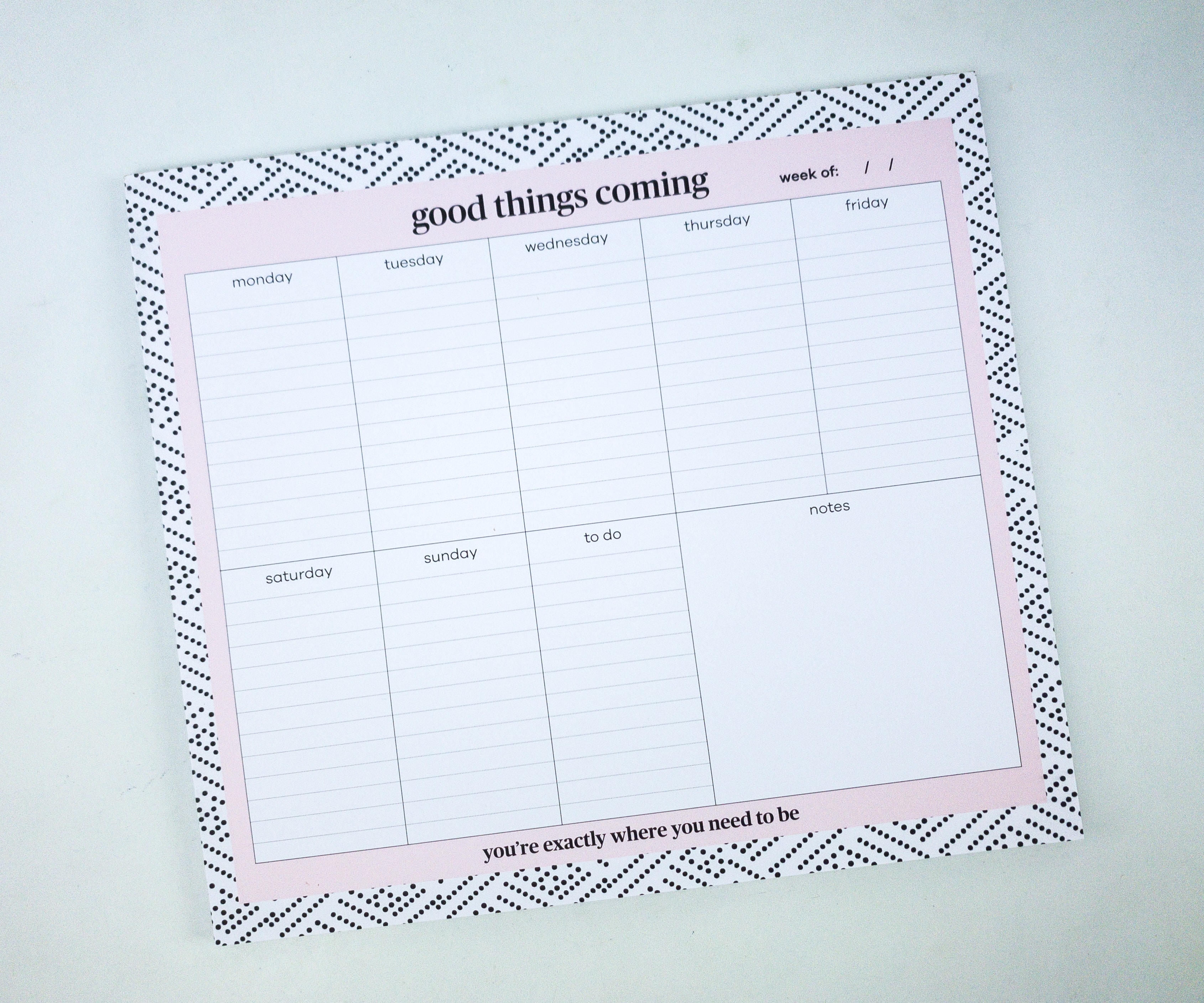 They also put a notes section where you can write reminders or even just random thoughts! I love the message at the bottom of the page, which says "you're exactly where you need to be." It's a gentle reminder for us not to rush things and that we're exactly on the right path!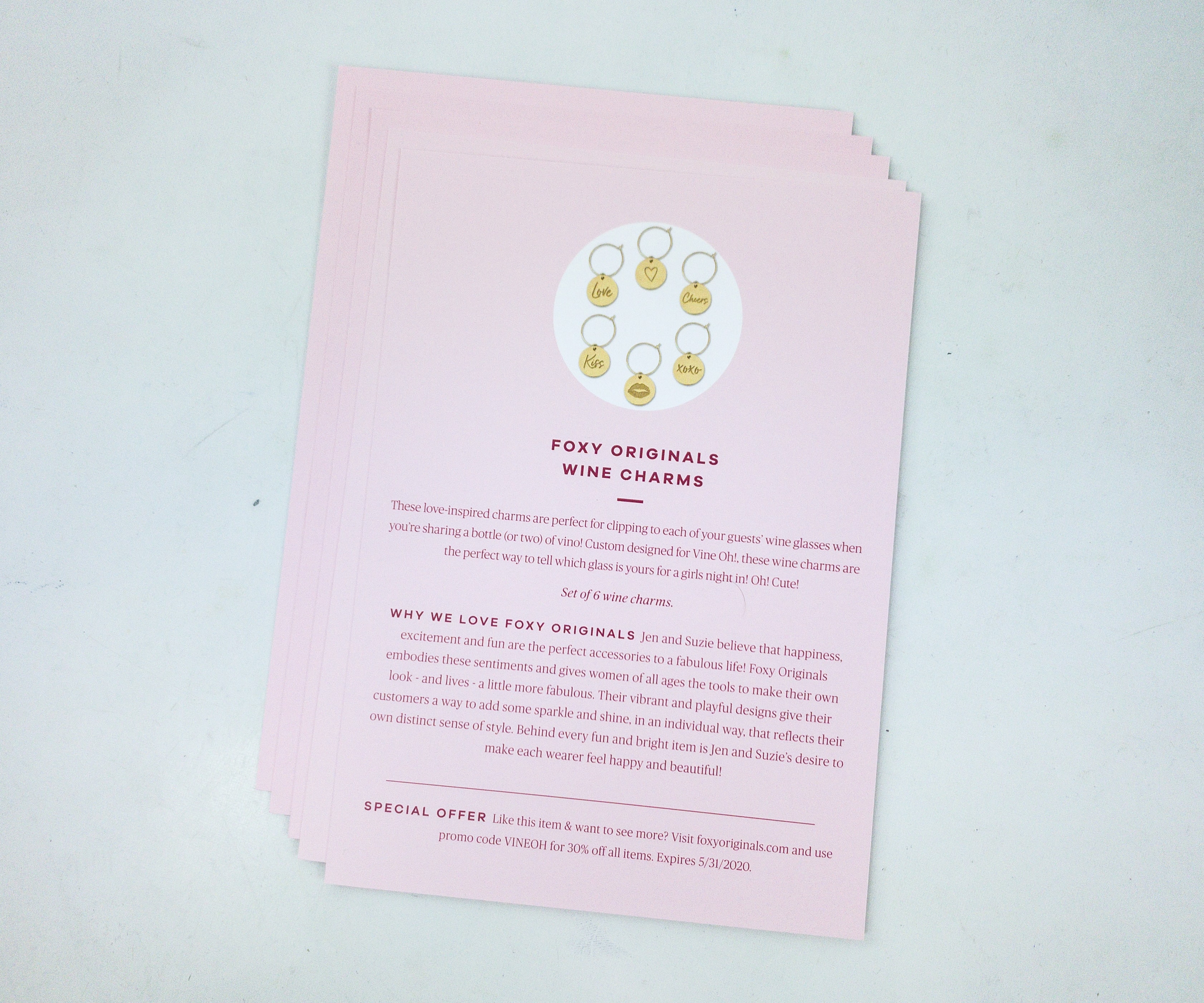 Foxy Originals Wine Charms ($23) These cute wine charms make wine nights more stylish! I got them in a set of 6.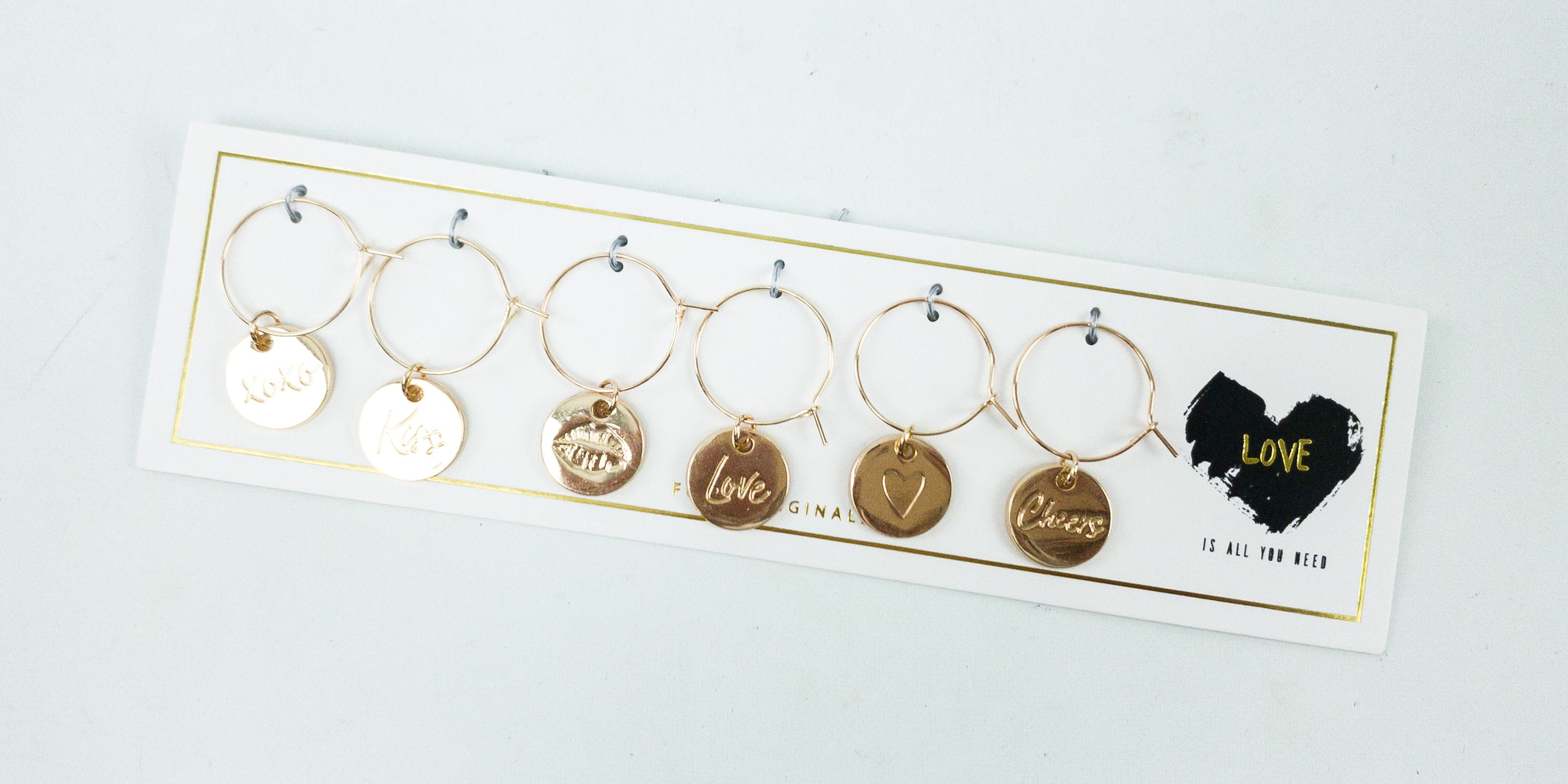 They're small accessories that you can put on the stem of your wine glass. Each one has a different design.
Use them for your guests, to keep track of their glass whenever they need to put it down and step away for a bit. This is great to use on a wine night with your best girl friends! The engravings on the charm include "Love", "Cheers", "Kiss", "XOXO", a heart, and a kiss. My favorite is the one with a heart!
Wine For Two Wine Glasses ($25) The box includes two 17 oz stemless wine glasses, exclusive to Vine Oh! subscribers. Stemless wine glasses are my fave, and these are too cute!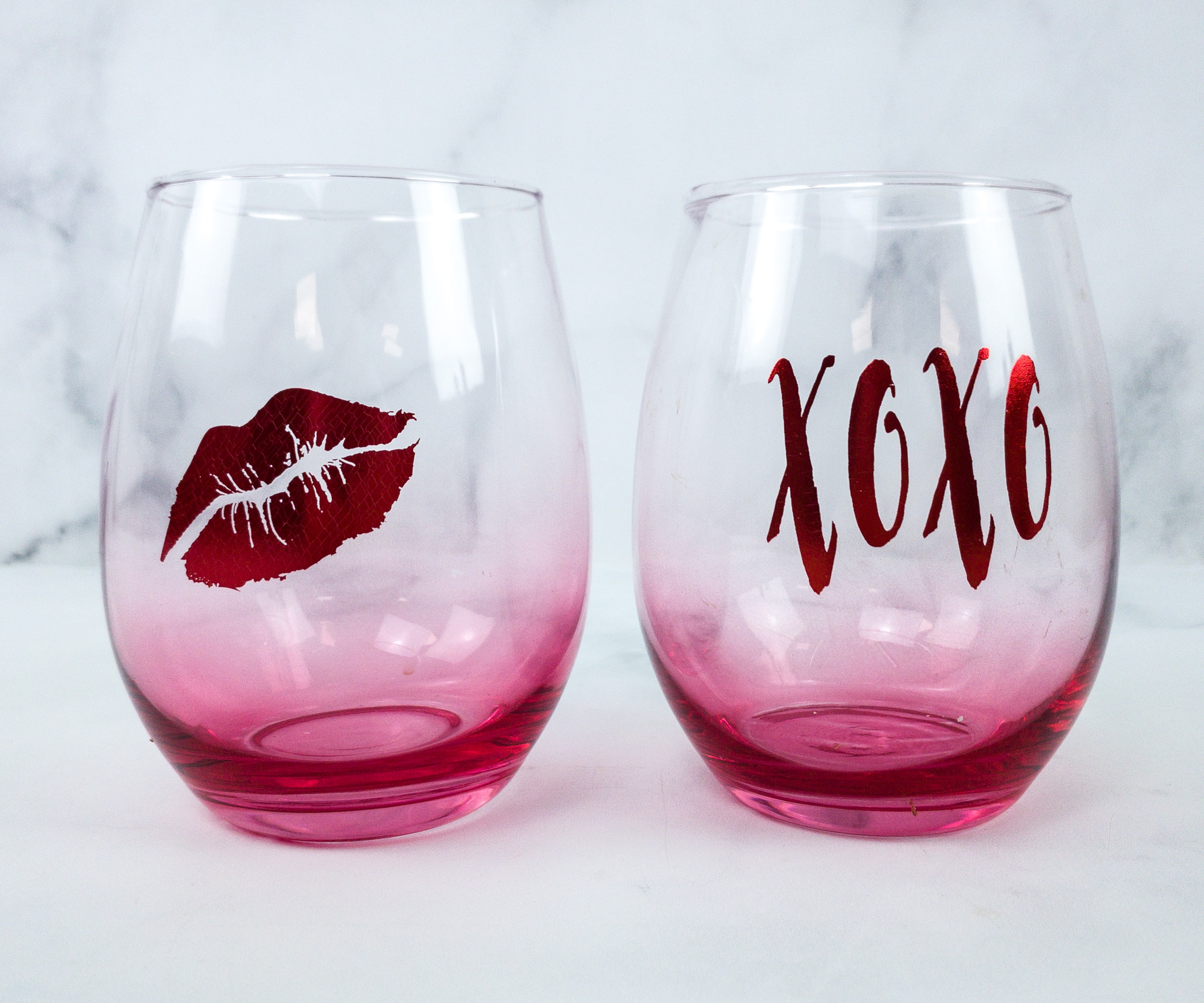 The red ombre color is just stunning. Each glass also features a unique print. One has a kiss mark in red, and the other has an XOXO on it. These stemless glasses are easier to store and less prone to getting knocked over since they're short! I can also use these for beverages other than wine, which is fantastic.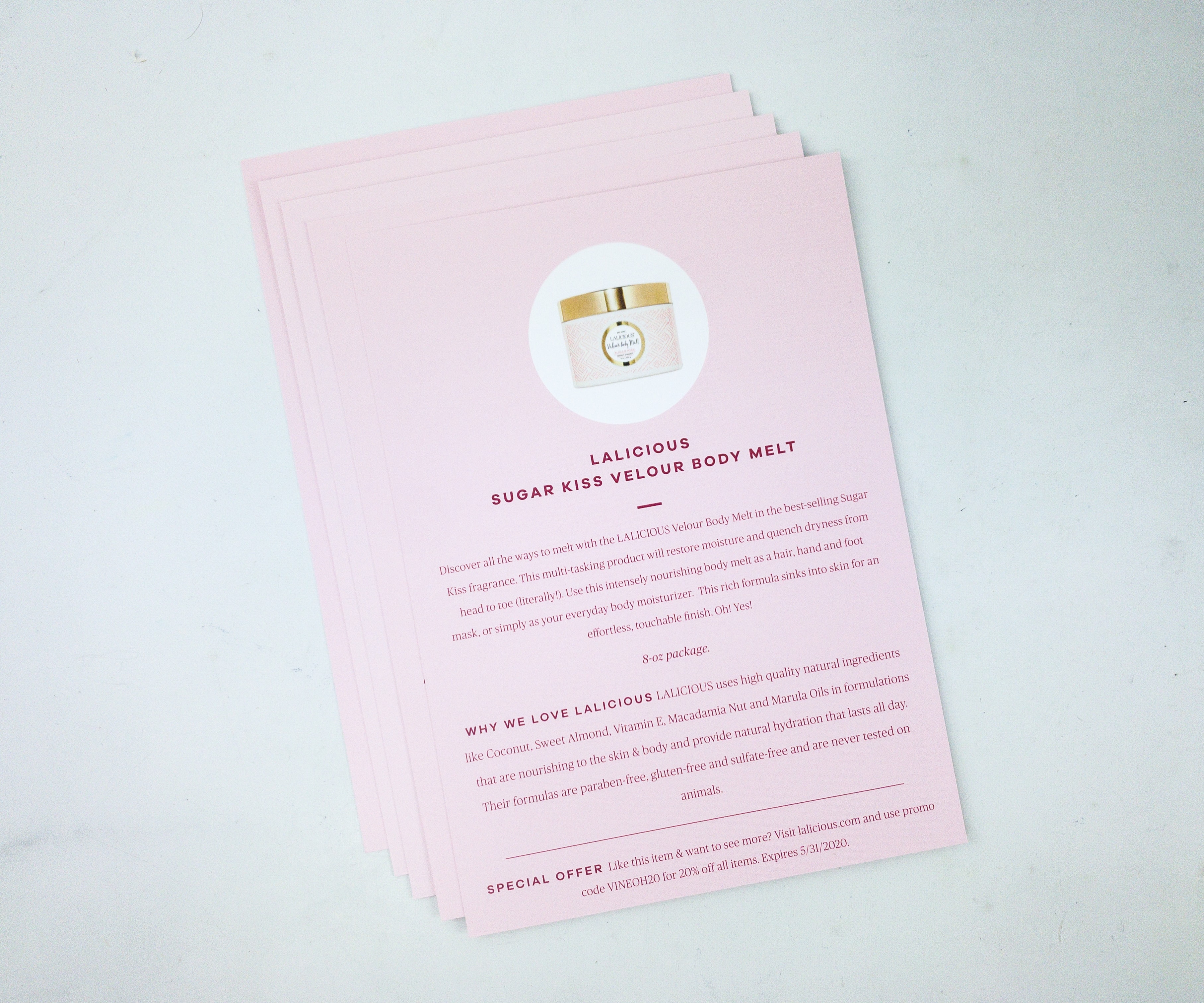 Lalicious Sugar Kiss Velour Body Melt ($38) It's a hydrating body melt that with a gel to oil formulation that the skin absorbs really quickly. The rich formula feels luxurious and it leaves the skin feeling smooth and soft!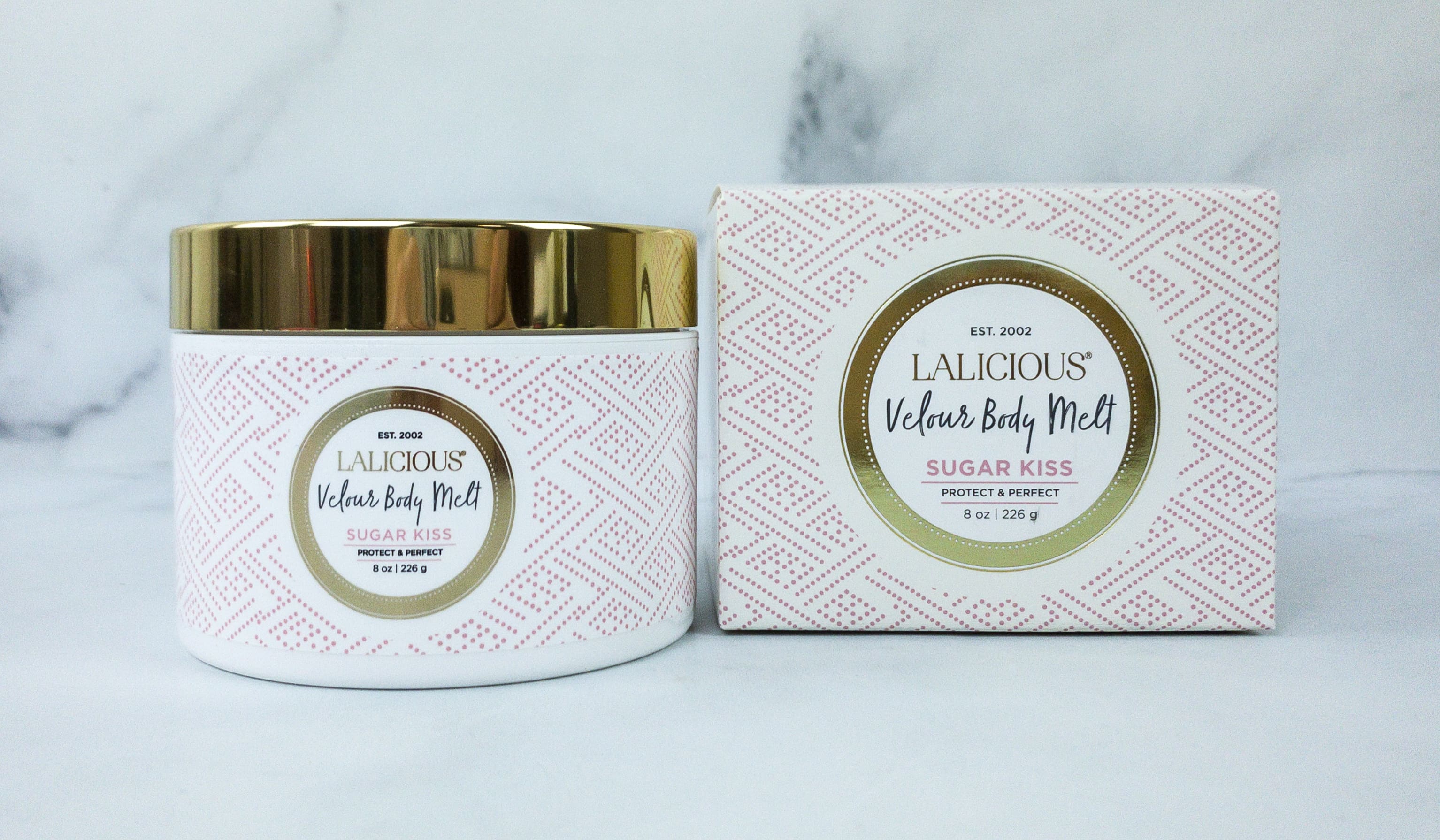 This is the Sugar Kiss variant, which has a wonderful scent composed of citrus, rose, and vanilla. It's also paraben-free, gluten-free, sulfate-free, and cruelty-free.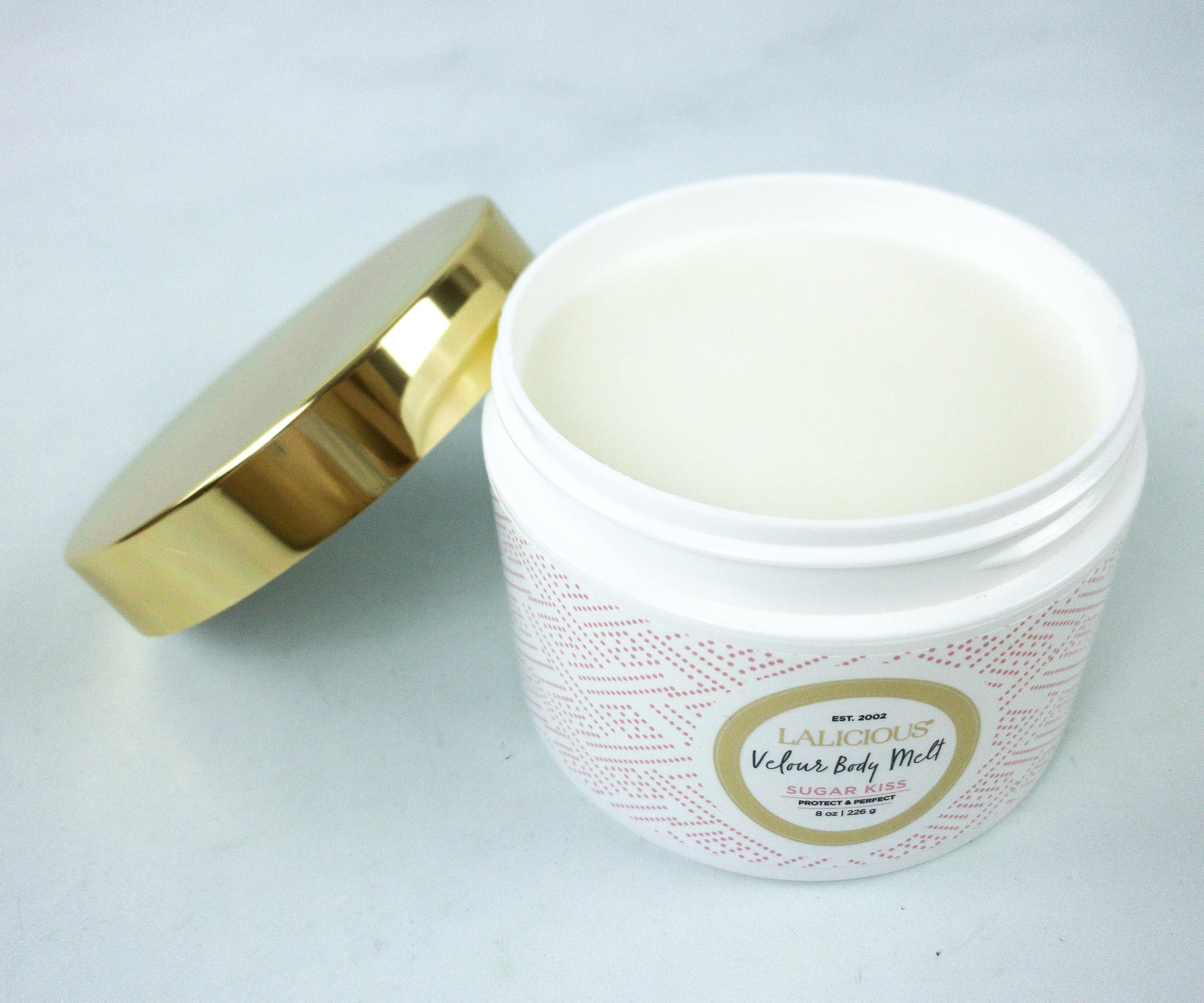 It's made with Kalahari melon seed oil which is known to make the skin look firmer and to reduce the appearance of wrinkles. This product is multi-purpose and you can use it not only for the body but as a hair treatment, shave oil, makeup remover, stretch mark prevention, hand and foot mask, after-sunbathing treatment, and cuticle moisturizer! Talk about value for money!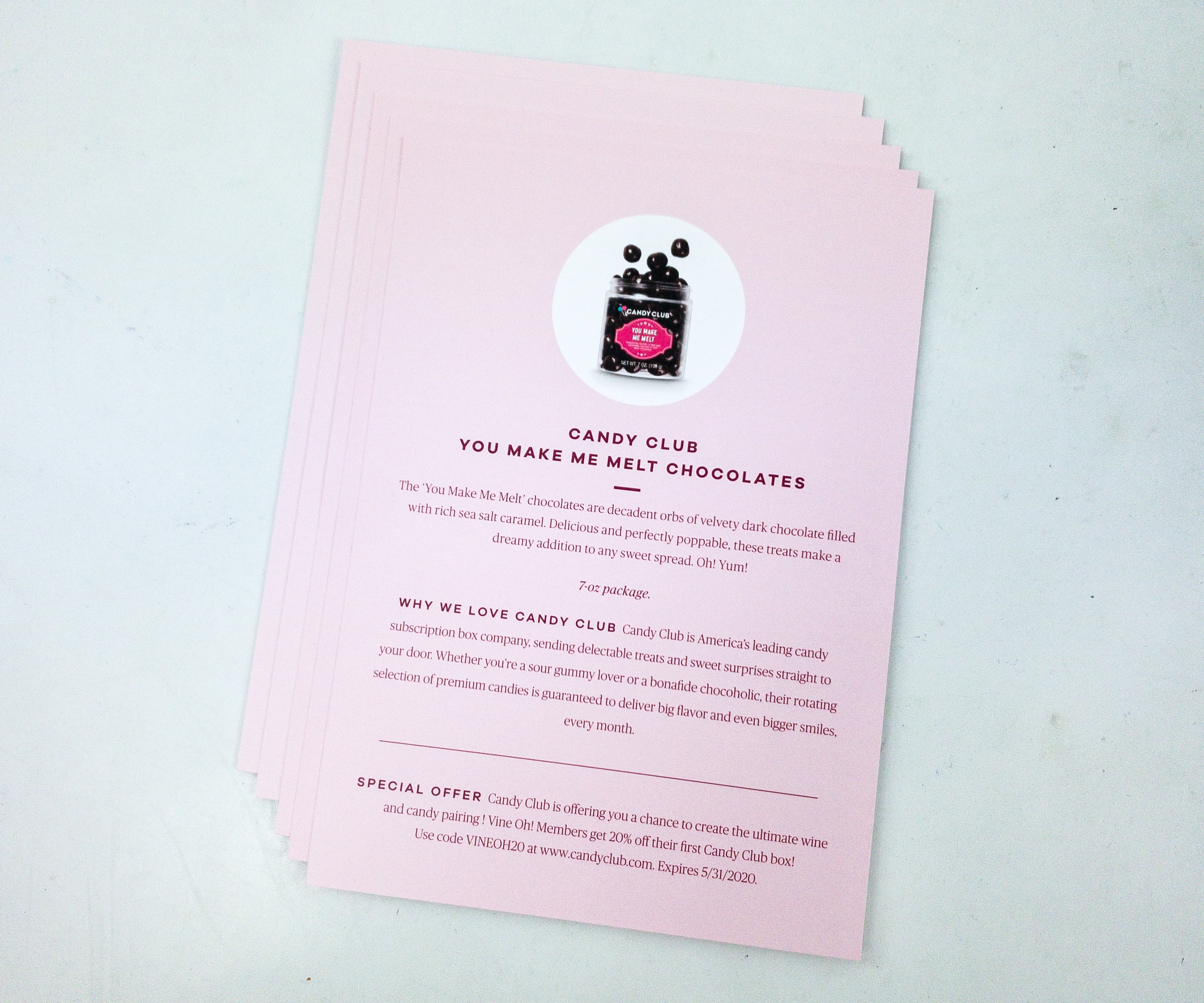 Candy Club You Make Me Melt Chocolates ($7) These are sea salt caramels covered in velvety dark chocolate, which pair well with red wine.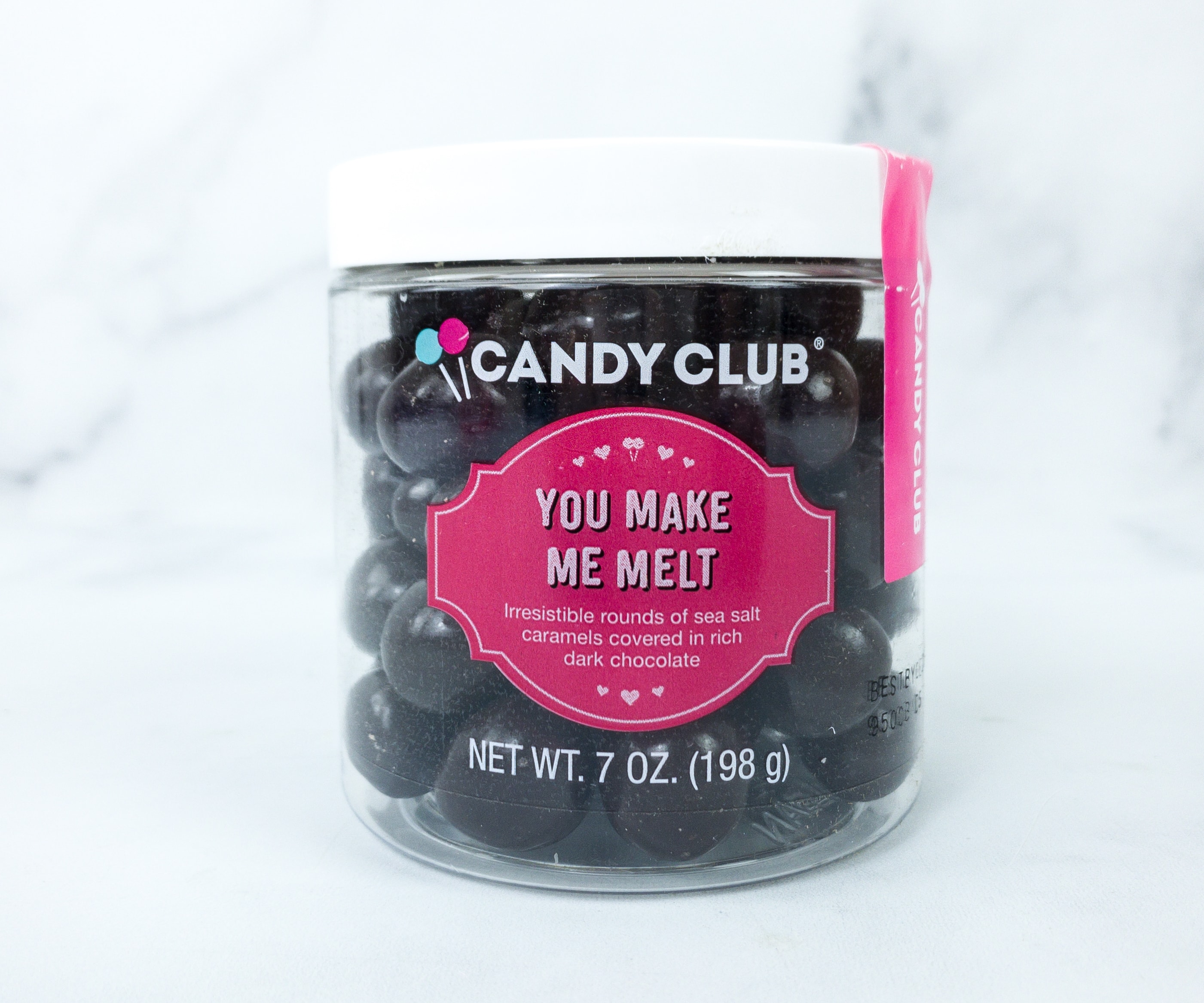 Even without wine, these treats are great to pop in your mouth when you need a picker-upper!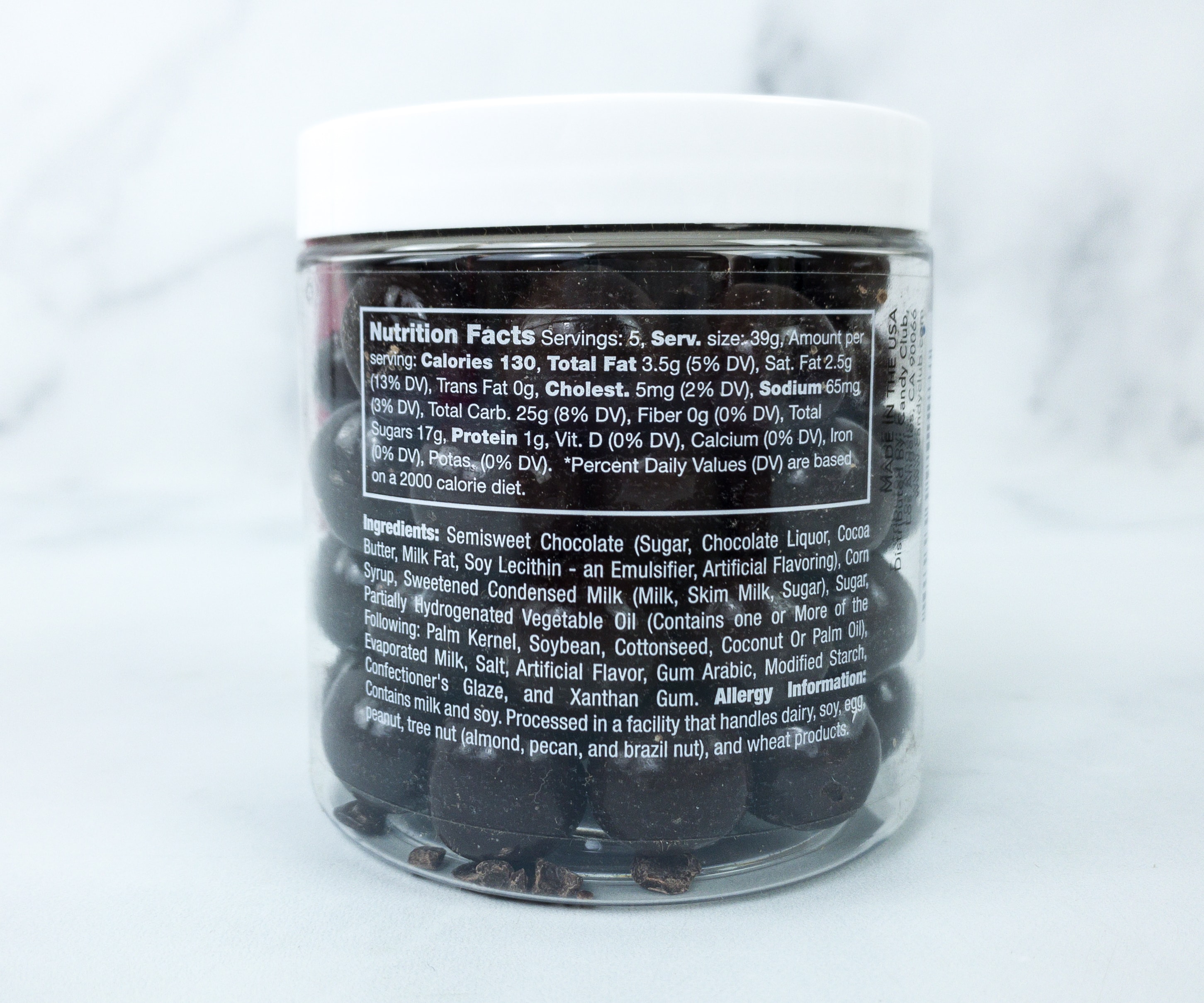 The jar is well-labeled and includes nutrition facts as well as ingredients used. Dark chocolate is known to be one of the best sources of antioxidants. It is also said to improve health and lower the risk of heart disease!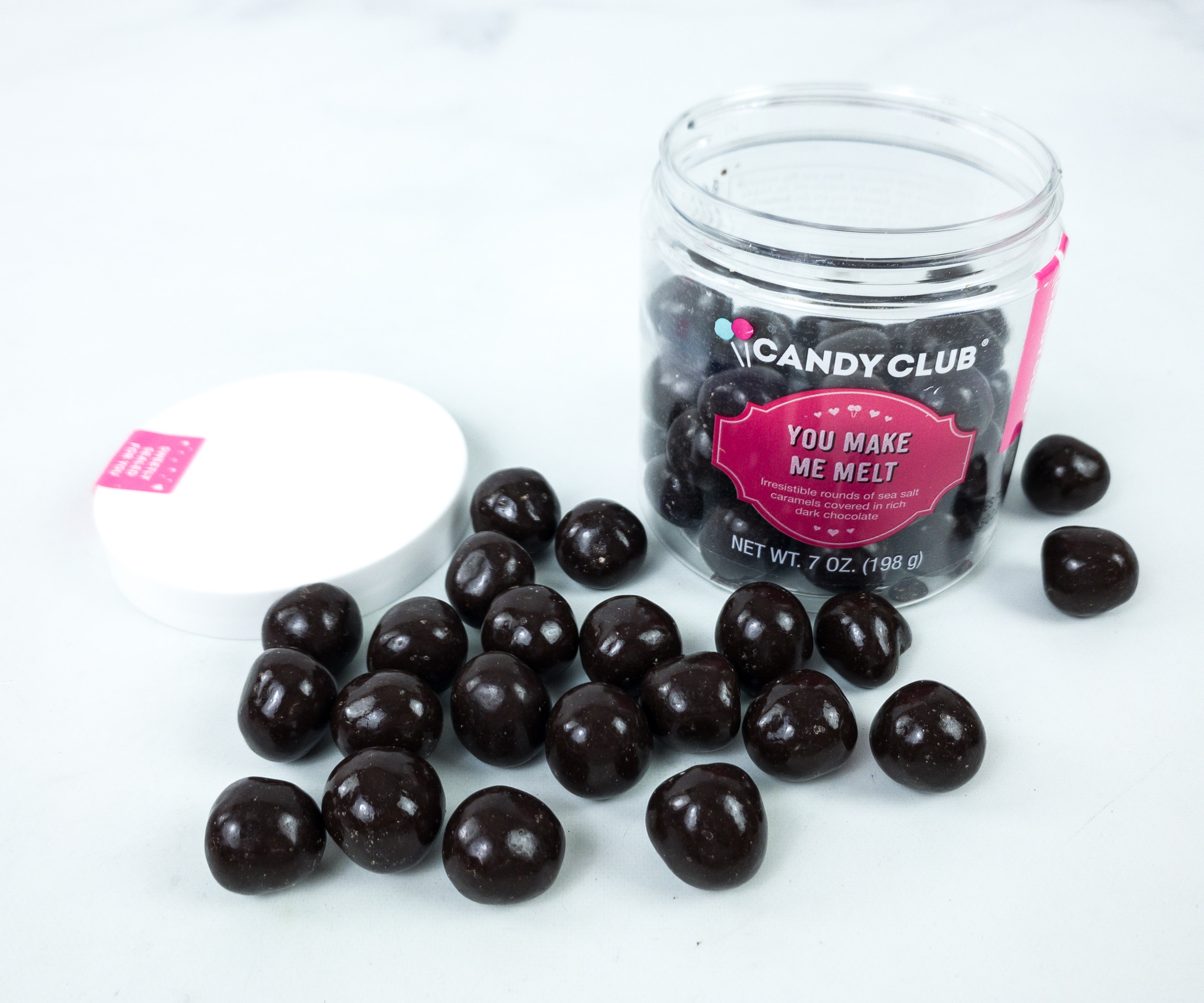 With this treat, you get to enjoy the amazing benefits of dark chocolates and the yummy goodness of those melt-in-your-mouth sea salt caramel inside each piece!
This box is truly amazing! It's wine and lifestyle subscription rolled into one amazing package! I always look forward to receiving this box each quarter. It's a fun box that I get to share with my husband as well as our friends. My favorite item from this month besides the wine are the stemless glasses – too pretty! I am also loving the chocolates! They're fun and yummy and they pair well with wine!  Overall, I am happy with everything inside the box!
What did you think of Vine Oh?