Vegancuts Beauty Box is a monthly beauty subscription service that sends 4 or more items ranging from unique cosmetics to luxurious skincare. Best of all, they are 100% cruelty-free and vegan, plus most items are natural and non-toxic! Monthly recurring shipments are $22.95 with free shipping in the USA (there is an additional charge for other countries). This sub is also available in 6 or 12-month terms that do not renew but that do earn you a discount.
Each month you'll receive a delivery of 4 or more new deluxe or full-size products, from unique cosmetics to luxurious skin care, that treat your outside as good as you treat your inside.
DEAL: Use the coupon code hellosub to get $5 off your first box on any Vegancuts subscription!   It can only be used once per customer, but it can be used on multiple subscriptions at once so long as they are in the same transaction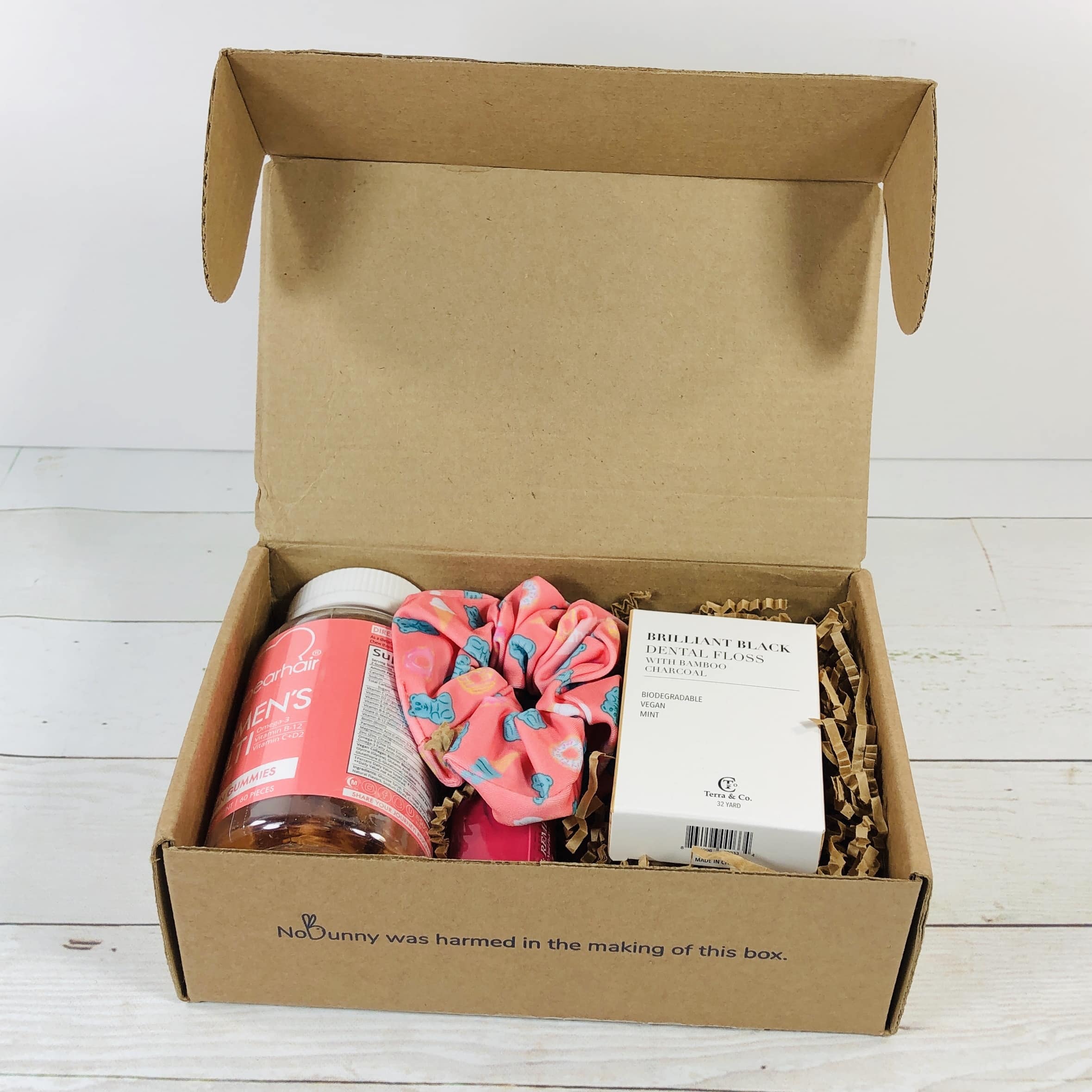 My items were tucked into shredded paper.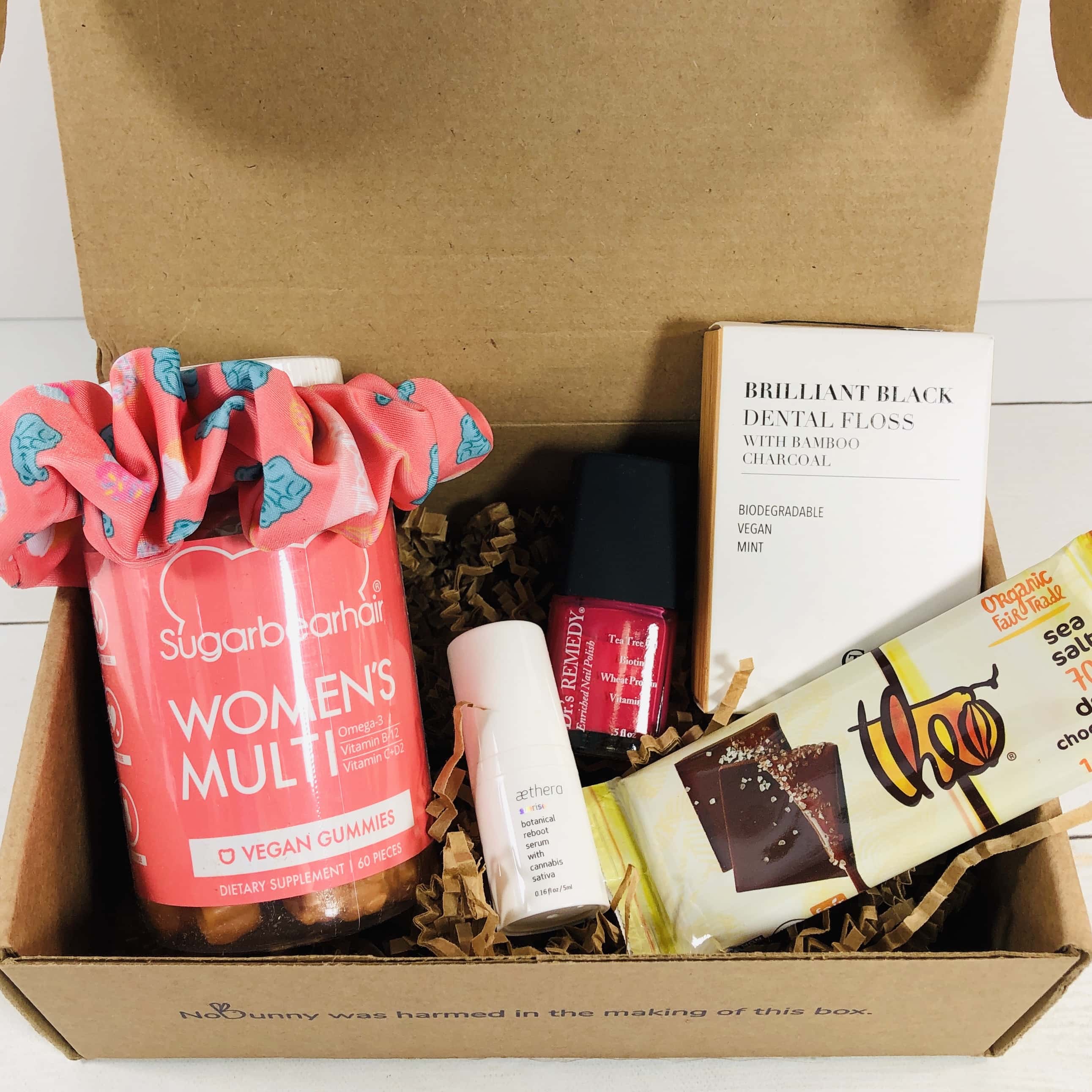 Looking good!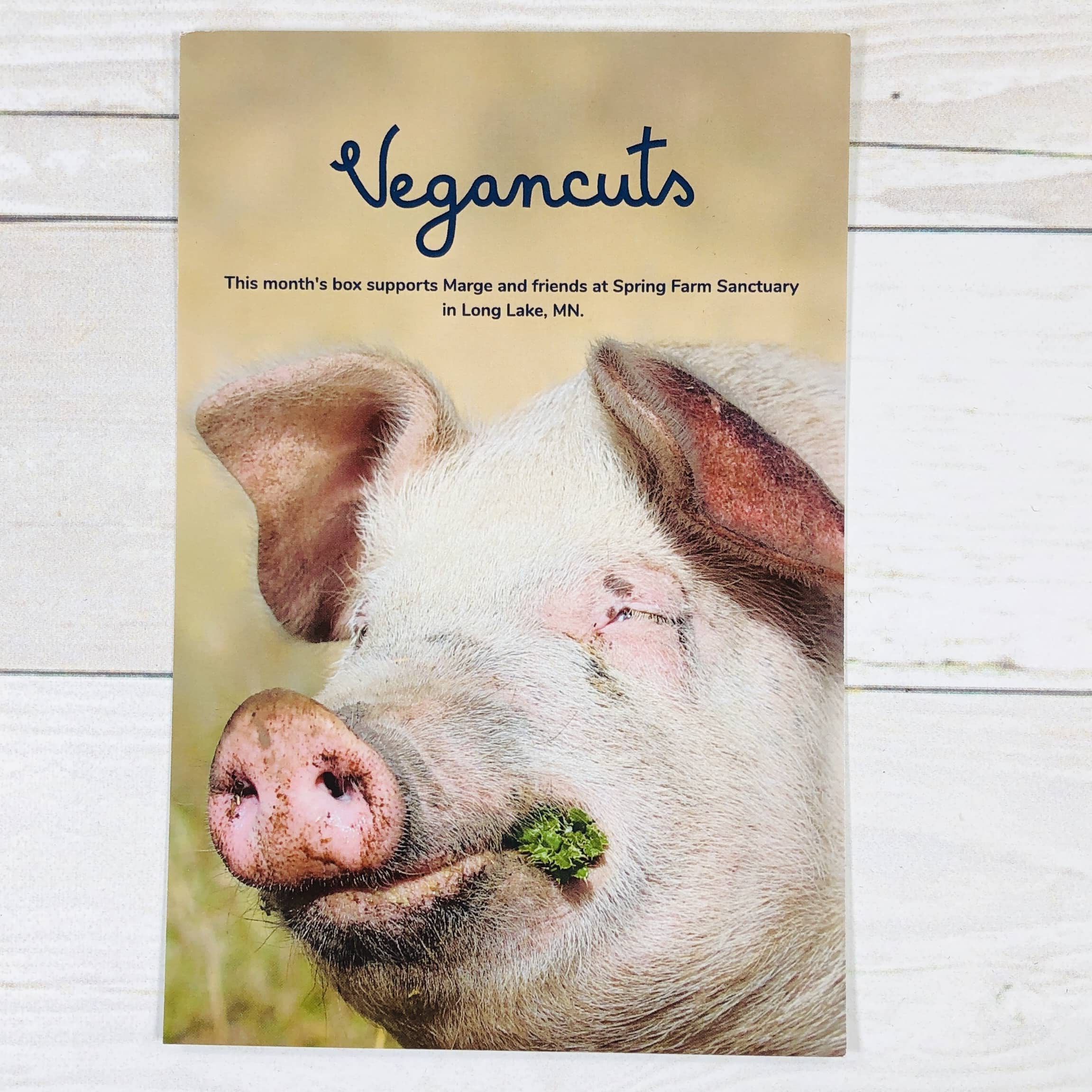 I received a card that informed me that proceeds from this month's box are going to the animals at Spring Farm Sanctuary!
The back of the card lists the items and retail value and brief instructions. The February box is all about Self Love From The Inside Out. You can find even more info about the products (along with coupon codes) and info on the supported cause on the Vegancuts website.
Everything in the box! I see a couple of items that I wouldn't normally find in a beauty box, and I like it!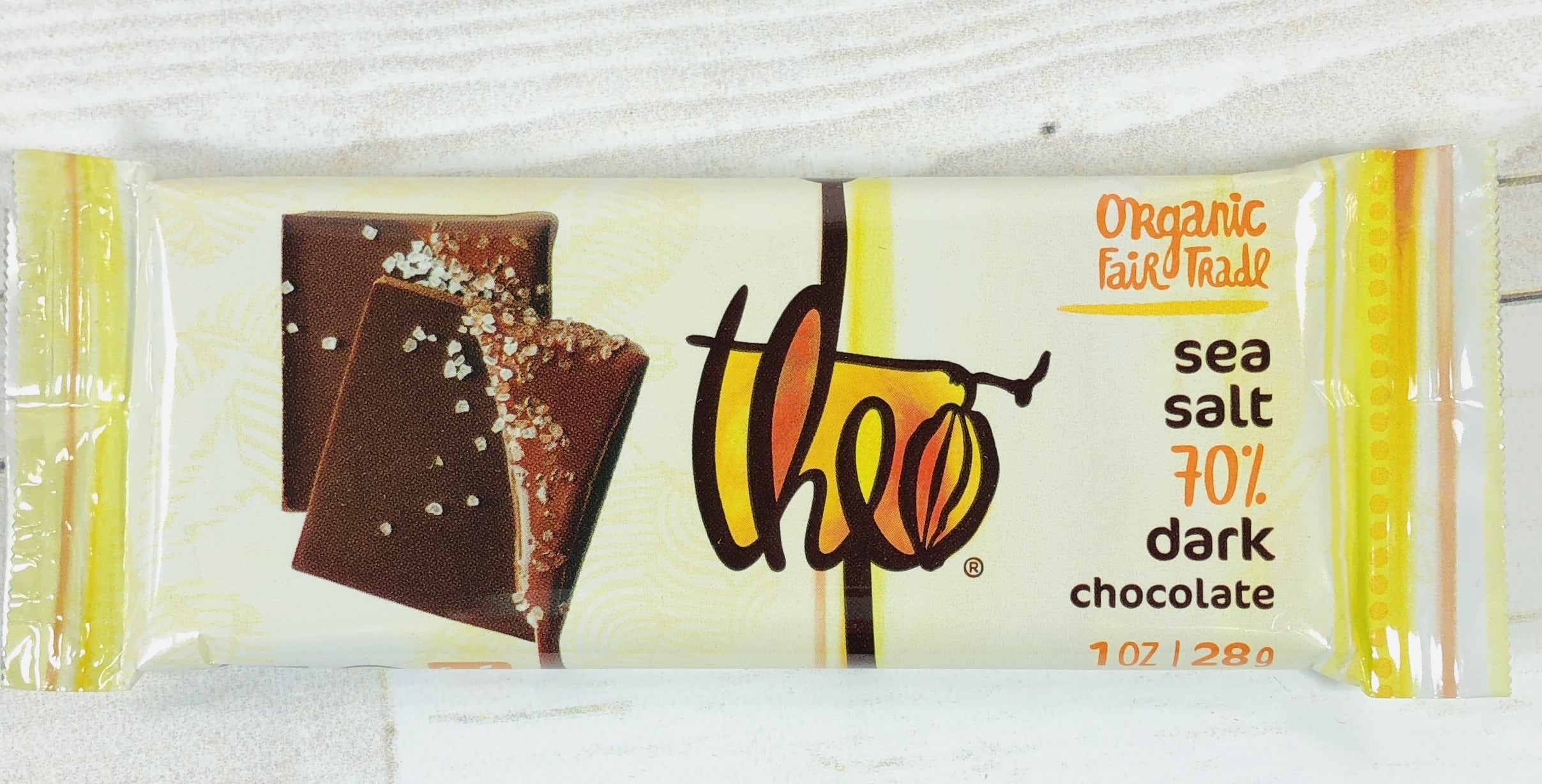 Theo Chocolate Salted Chocolate Bar I wasn't expecting to find a chocolate bar in my beauty box but I guess I will have to suffer through eating it (ha!). It was listed as a special treat and a crossover from the Vegancuts Snack Box!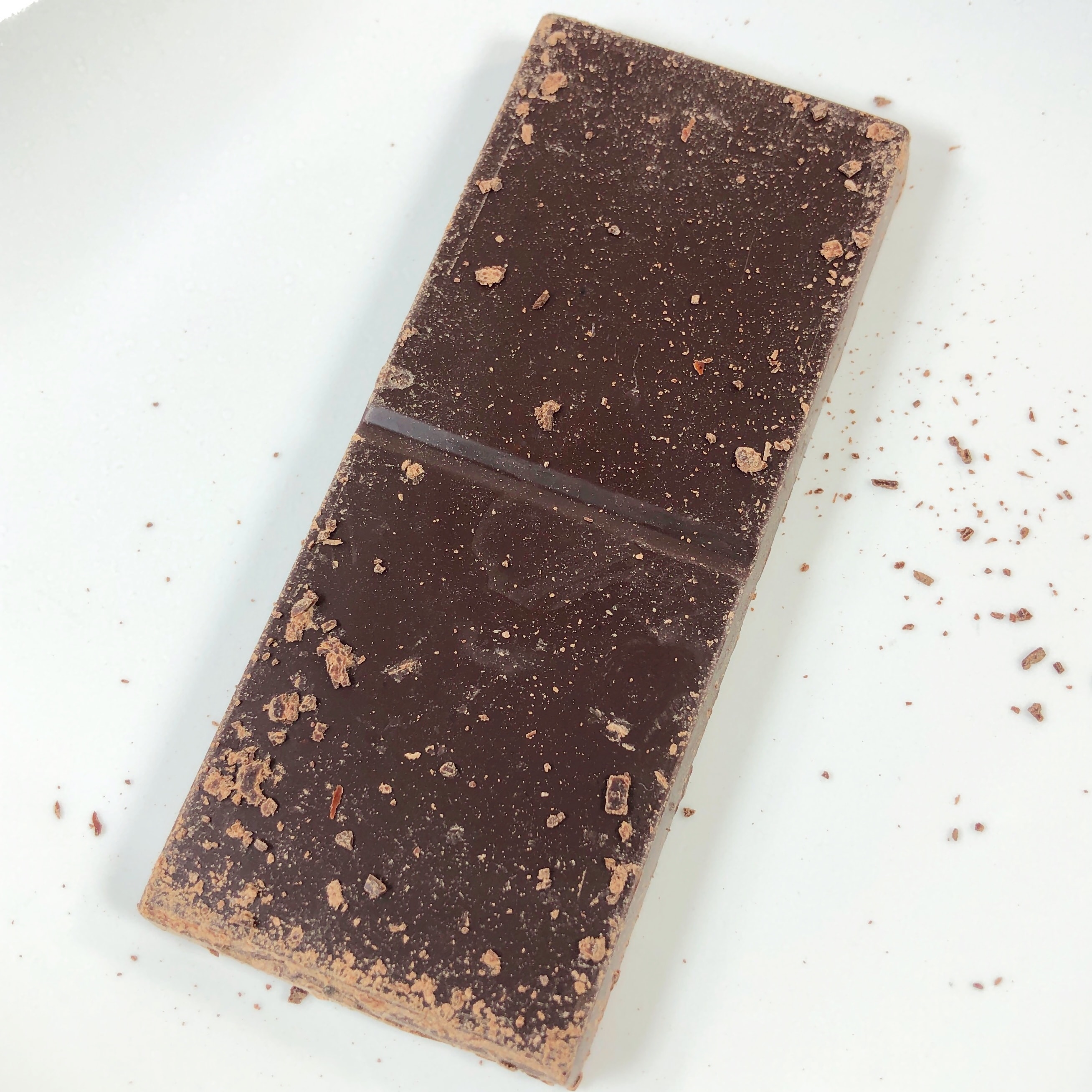 It is made with 70% dark chocolate and had just the right amount of salt crystals to give an exciting touch to the chocolate, which had a berry flavor (good chocolate is like that!).
Aethera Sunrise Botanical Reboot Serum ($7.50) is a non-oily serum that provides moisture and may provide antioxidant protection.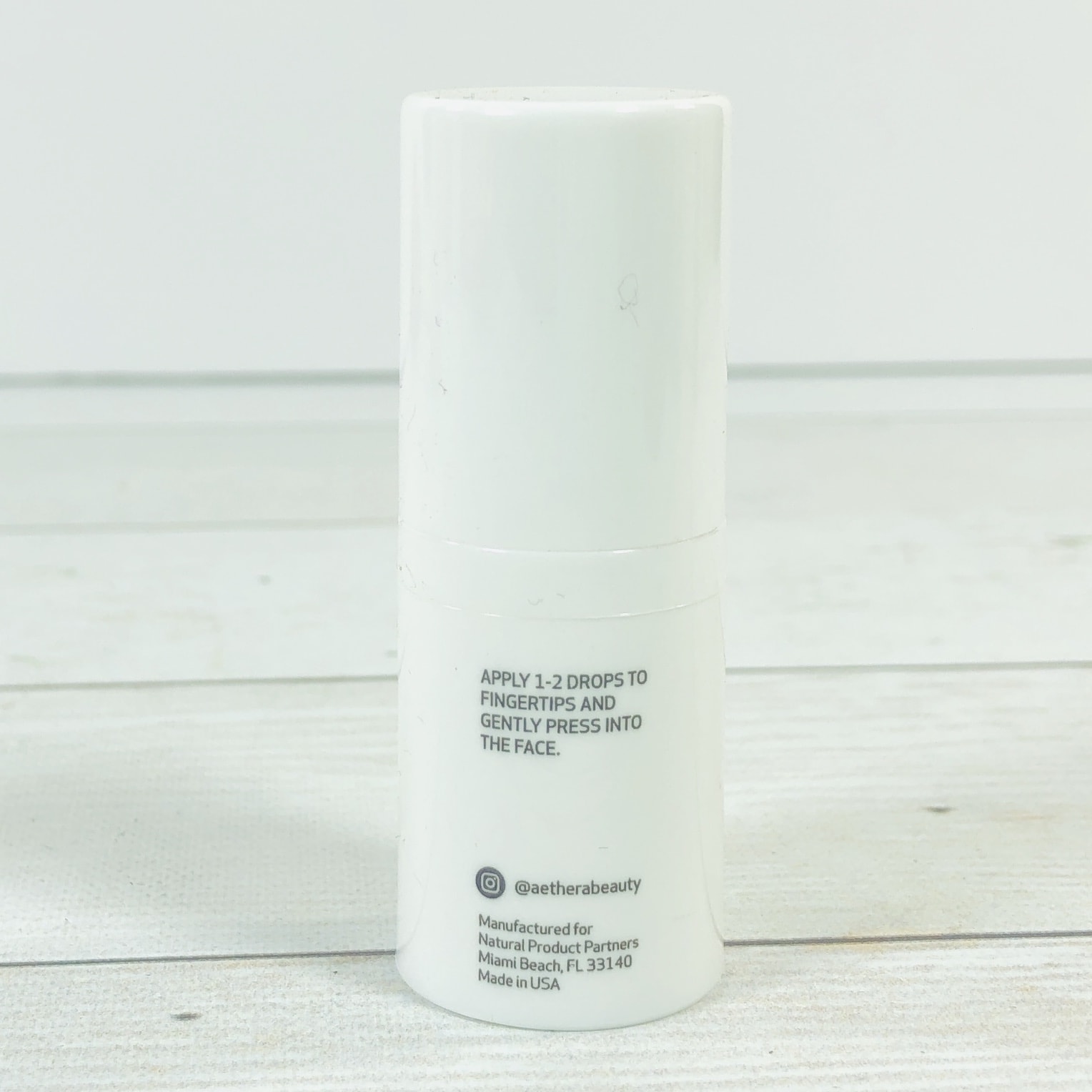 Ingredients include aloe, hyaluronic acid, and hemp seed oil. Press a few drops on the face and follow with your usual moisturizer and SPF. It feels like thick water and smells almost like cologne.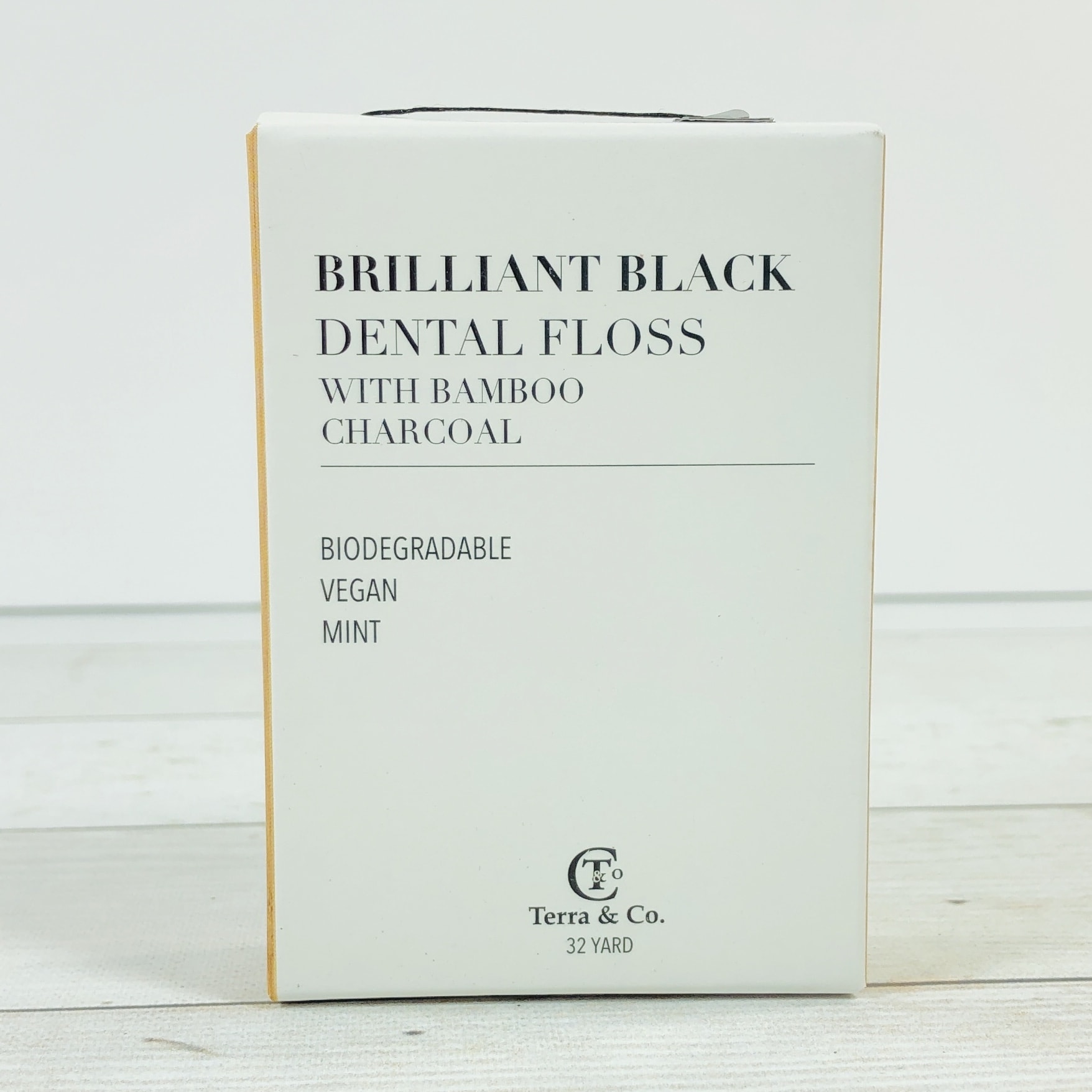 Terra & Co. Brilliant Black Dental Floss ($10) I have never owned a black dental floss but I think it is a good way to get feedback on how well you are flossing, because white tartar will show up.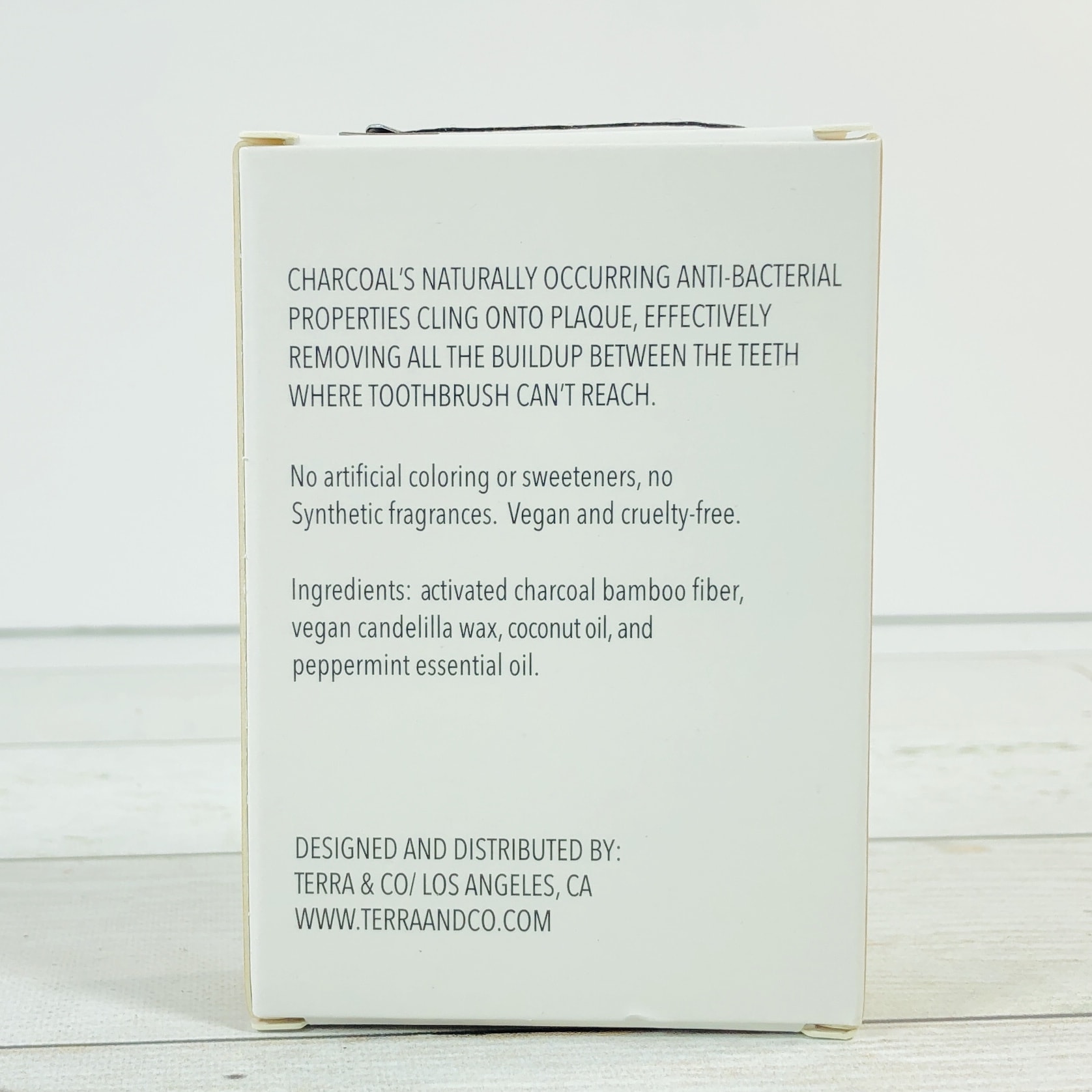 The floss is made of bamboo, which is biodegradable and renewable. The floss is waxed and has coconut oil and essential oil.
I have small spaces between my teeth and this doesn't slide as easily as my usual waxed floss, but then again, it looks and feels like it is removing more gunk. I just had a cleaning and floss every single night yet this still made my gums bleed, but the brand's website said this might happen. I have the feeling this side effect won't last long and I feel like this is effective.
SugarBearHair Women's Multi Vegan Gummies ($29.99) I am not currently taking a vitamin supplement so I was pretty happy to find this in my box!
The vitamins in each two bear serving include Vitamin D, zinc, and biotin. There is even Omega-3 and lycopene!
The other ingredients are things like sugar, pectin, and citric acid.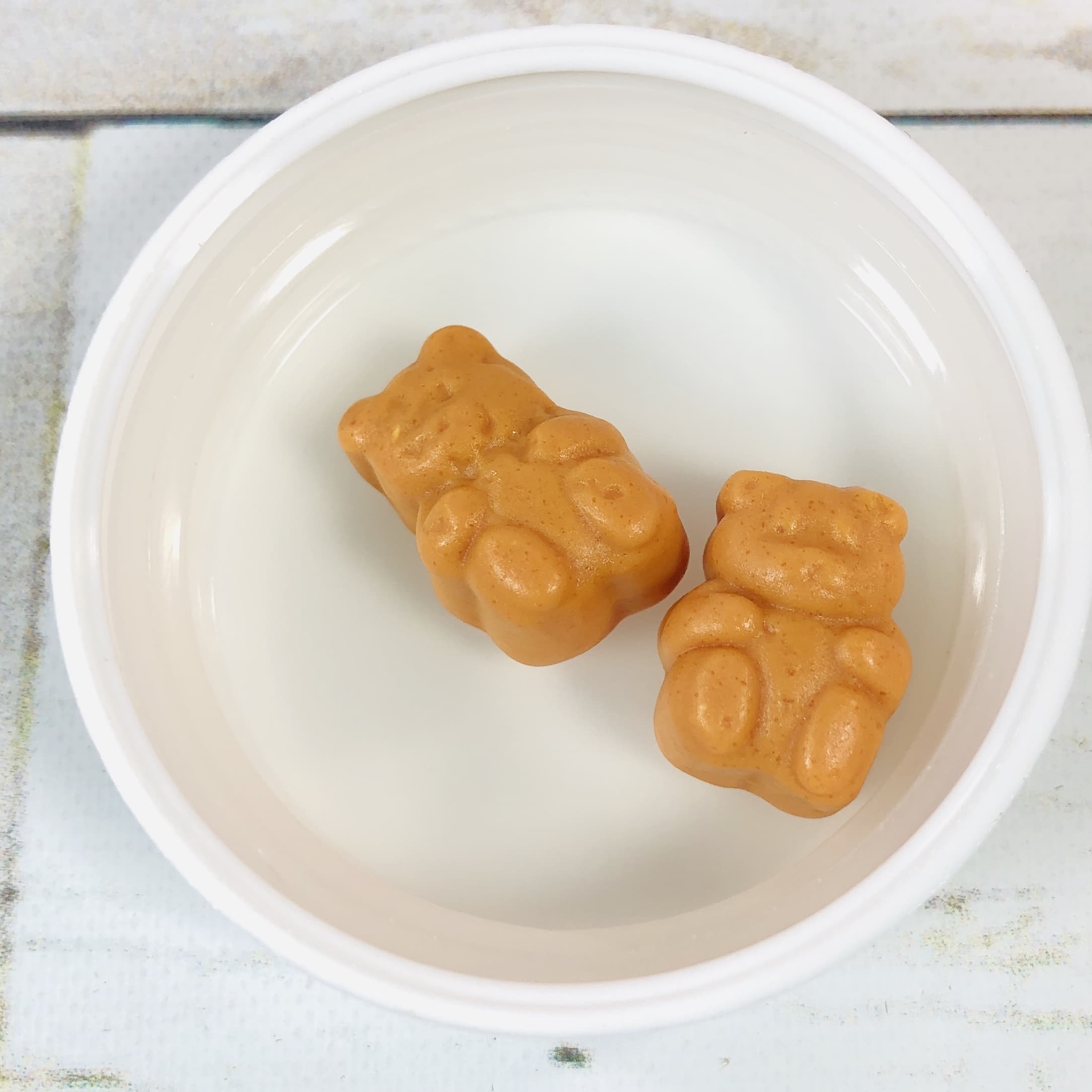 They taste just like candy, so keep these well away from children because they do indeed look like gummie bears. I thought they tasted like berry gummies and I have shared them with my teen and adult daughters and we all liked the flavor.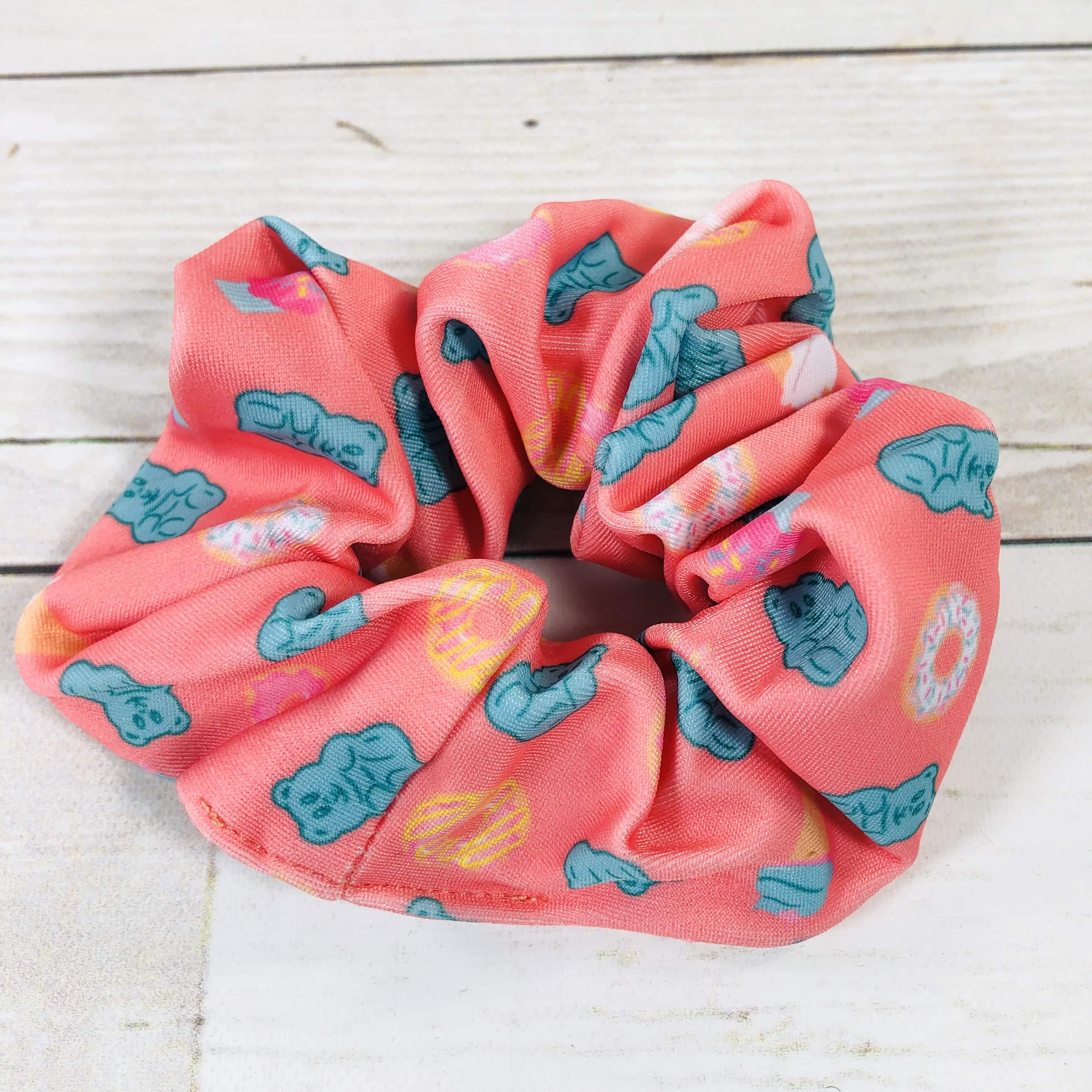 SugarBearHair Scrunchie A bonus scrunchie was in the box and it has blue gummie bears, donuts, and ice cream cones all over.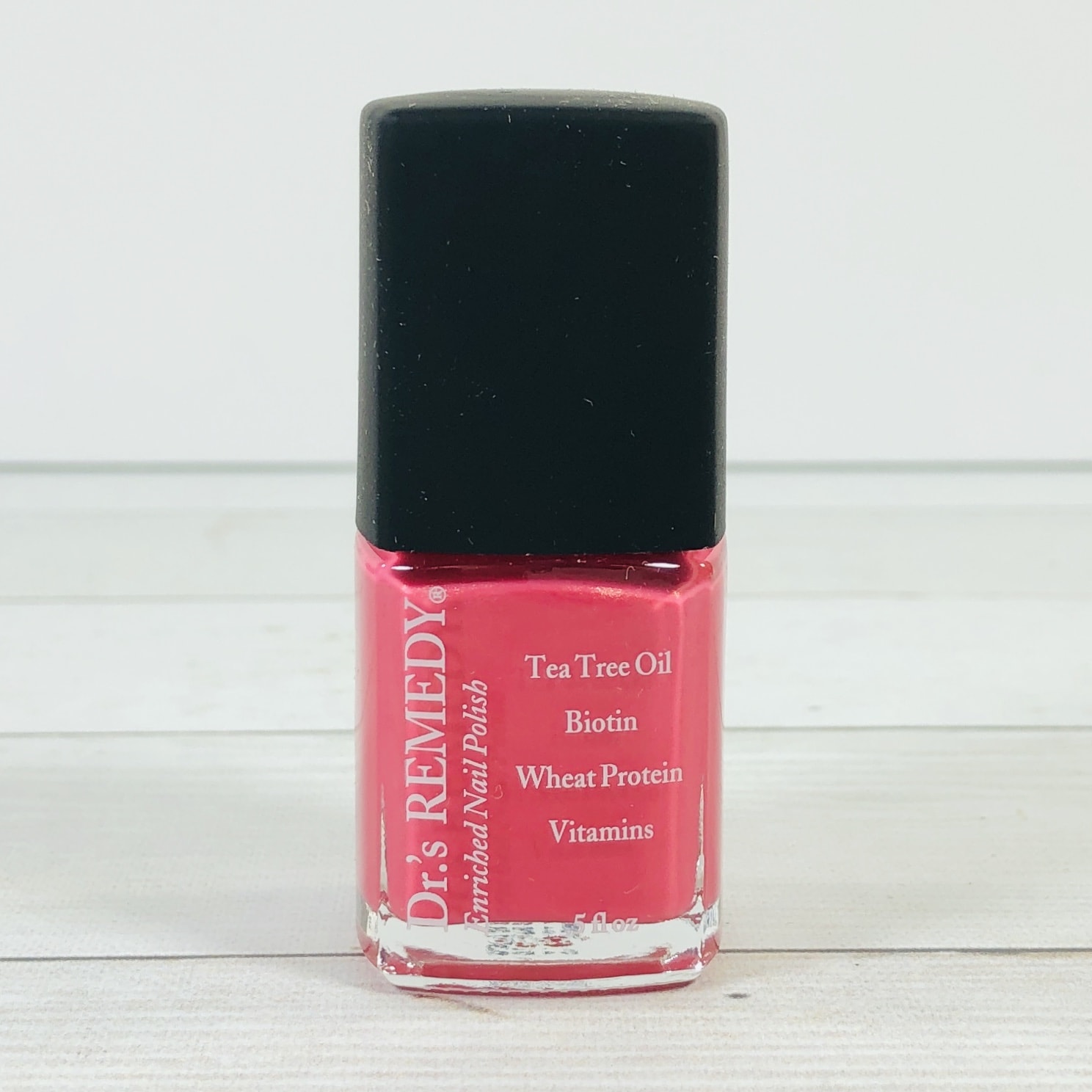 Dr.'s Remedy Enriched Nail Polish in Relaxing Rose ($18) I've never heard of this polish brand before but isn't this color beautiful!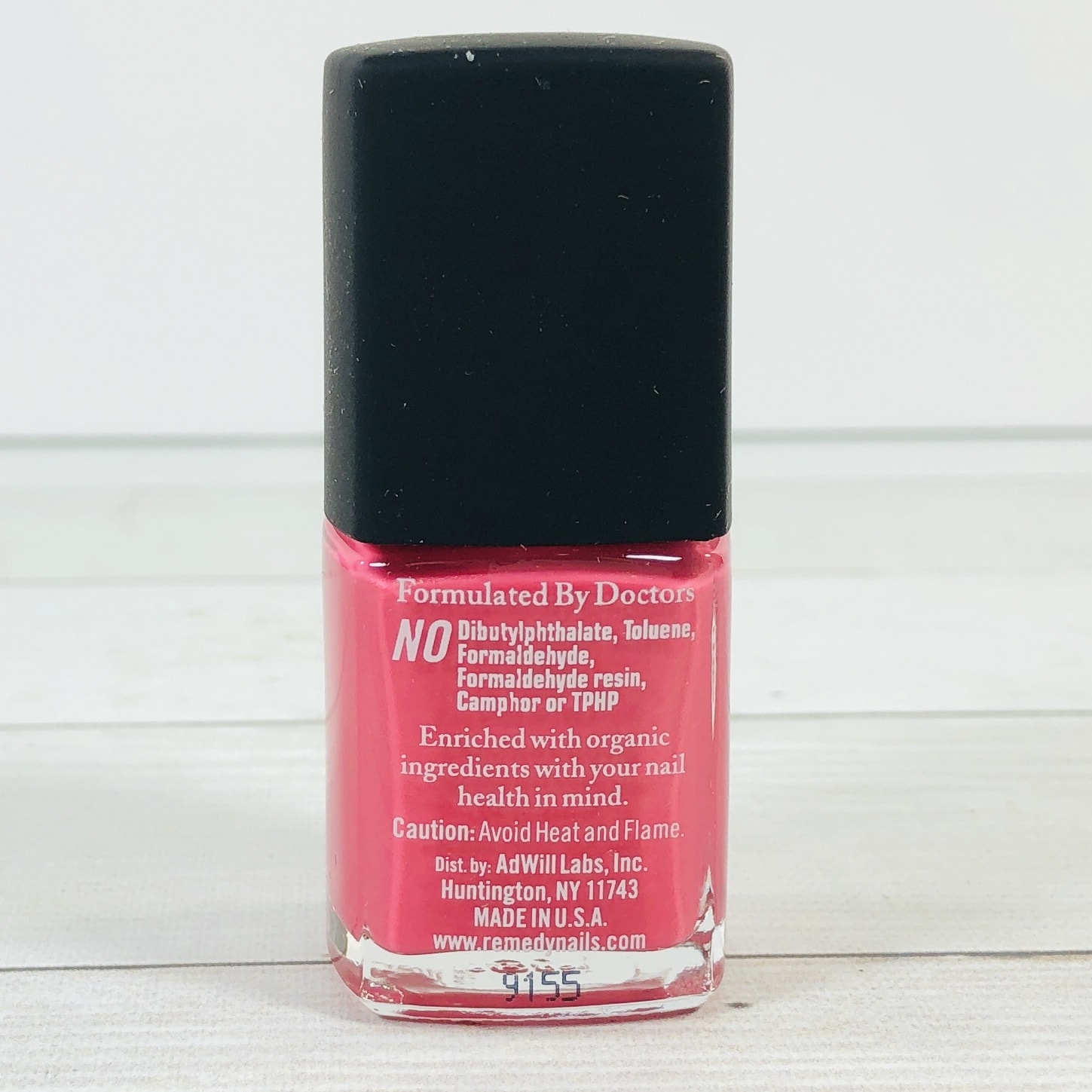 It's free of 10 known toxic ingredients such as formaldehyde and parabens. It does have stuff like tea tree oil and garlic extract, which are anti-fungal.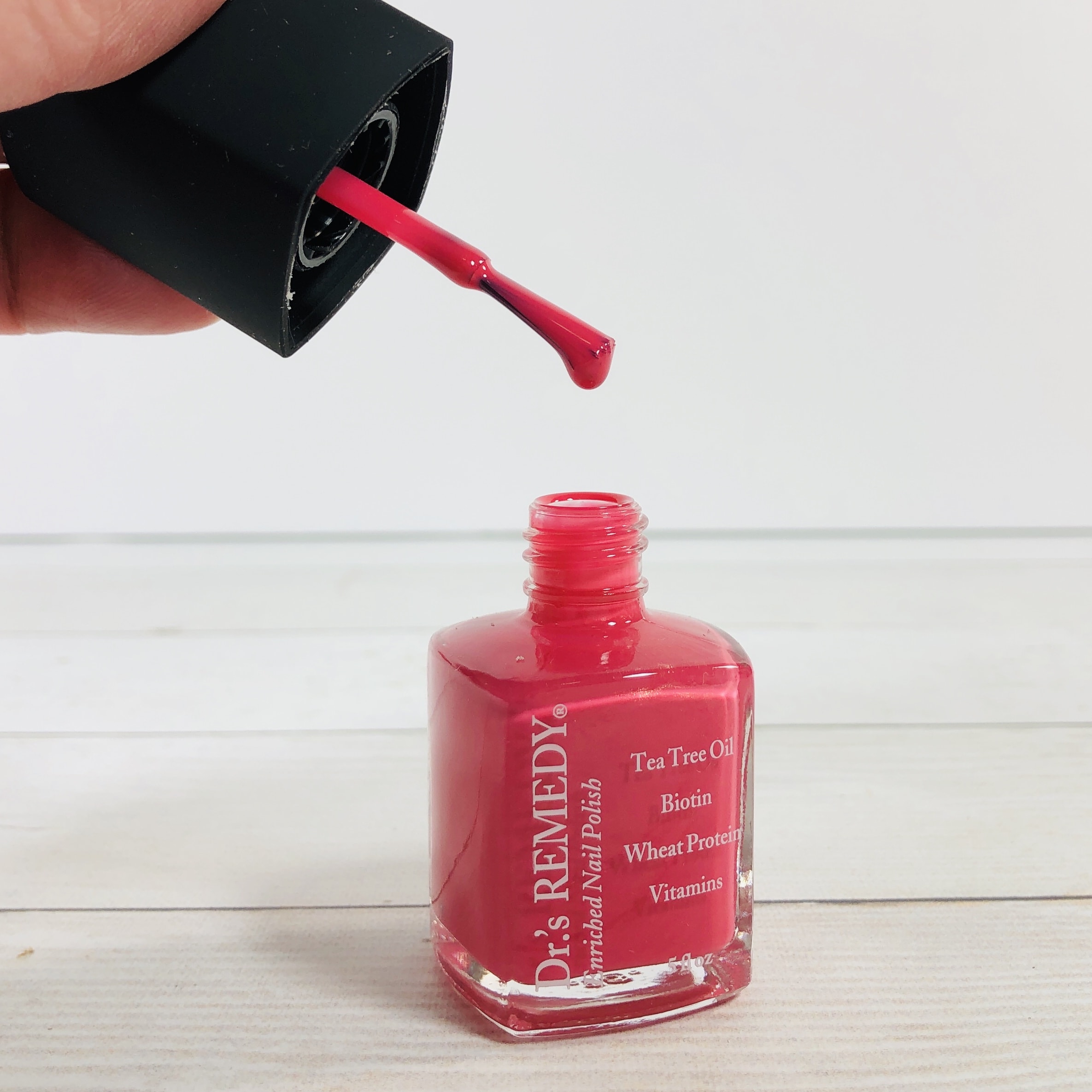 According to the brand's website this shade is "an opaque, vintage rose petal shade with a hint of iridescence (matte)". My color looks very different from the one on the website – the website shade looks dusty rose, while mine looks much pinker. In fact, I think my color looks more like Peaceful Pink Coral, shown here. There is nothing on the bottle that lists the name or item number.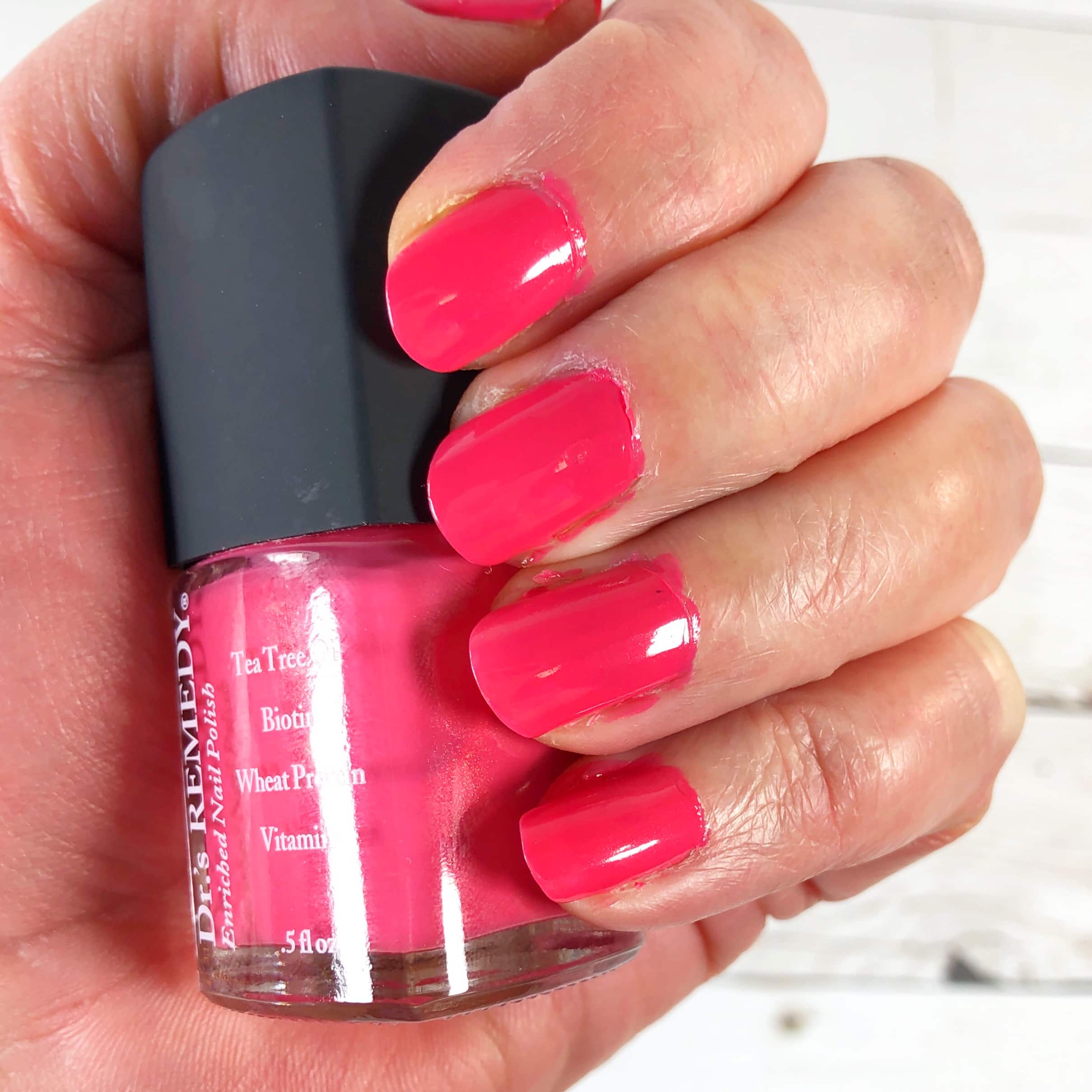 As you can see I'm not the best at applying polish but here it is, with two coats and no top coat. There is no iridescence and again, I think they sent a different shade than the one mentioned on the info card.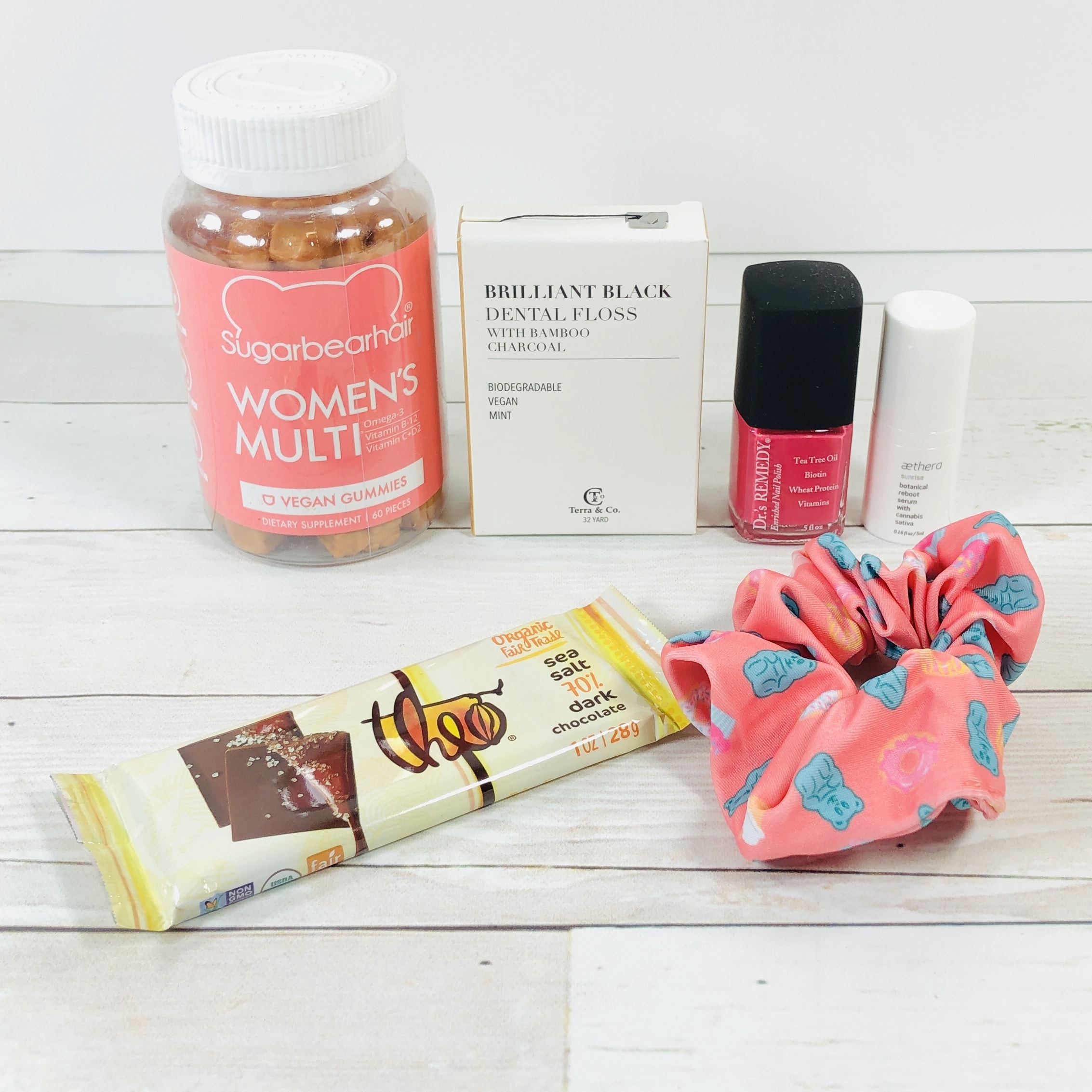 I was really excited about my February Vegancuts Beauty Box! I wasn't expecting to find vitamins, a chocolate bar, or floss but enjoyed trying them! Maybe those items made it less of a beauty box and more of a vegan lifestyle box but that's alright with me because the items were high quality and fun to try. The value for my box was around $65.49, not including the scrunchie or chocolate bar.
What do you think of this month's Vegancuts Beauty Box? Let me know which product you're loving in the comments!