What's in a Mystery Box? We'll give you a hint: it's all sustainably sourced and ethically made. Get 5 tops and 1 surprise accessory for $75. 1 product purchased = 1 pound of trash removed from waterways.
DEAL: Get FREE Shipping with any Mystery Box purchase! Use the coupon code MYSTERY at checkout.
About United by Blue:
At United By Blue, we believe business not only has the ability to be a part of environmental solutions, but also a moral responsibility to address them

Our products are made in GOTS-certified factories from sustainably-sourced materials. We create them to last, because the best way to be a conscious consumer is to ultimately consume less. We make this attainable by designing products that facilitate new ways to generate less waste, like take-it-with-you meal kits and reusable coffee cups.
Here's what you could get:
Women's Mystery Box ($75)
Box contains 5 tops and 1 mystery accessory (past-season styles)
Minimum value $250+
All tops will be the same size, colors and styles will vary
Sizes available: XS-XL
Clothing contains blends of hemp, organic cotton and recycled polyester; all is machine washable
Everything is made responsibly in Turkey and China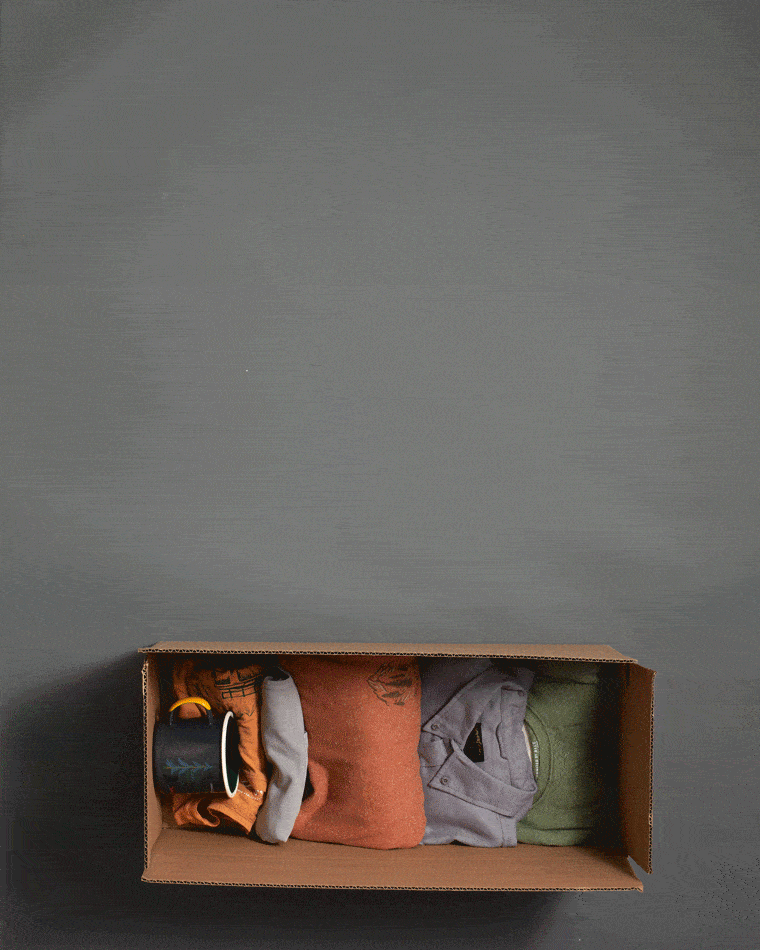 Men's Mystery Box ($75)
Box contains 5 tops and 1 mystery accessory (past-season styles)
Minimum value $250+
All tops will be the same size, colors and styles will vary
Sizes available: S-XL
Clothing contains blends of hemp, organic cotton and recycled polyester; all is machine washable
Everything is made responsibly in Turkey and China