Tokyo Treat is a monthly Japanese snack and candy subscription box that is shipped directly from Japan.
There are two box sizes — Classic ($25) and Premium ($35). As always, shipping is free worldwide.
The Classic box includes 12 items altogether — 4 popular snacks, 4 share packs (new), 2 dagashi snacks, 1 DIY candy kit, and 1 kinosei (quirky) snack.
The Premium box includes 17 items — 5 popular snacks, 1 party pack (new), 4 share packs (new), 3 dagashi snacks, 1 anime snack (new), 1 DIY candy kit, 1 kinosei snack, 1 drink.
This is a review of the Premium box.
DEAL: Use coupon code HELLOSUBS at checkout to save 10% ($3.50) on your first box!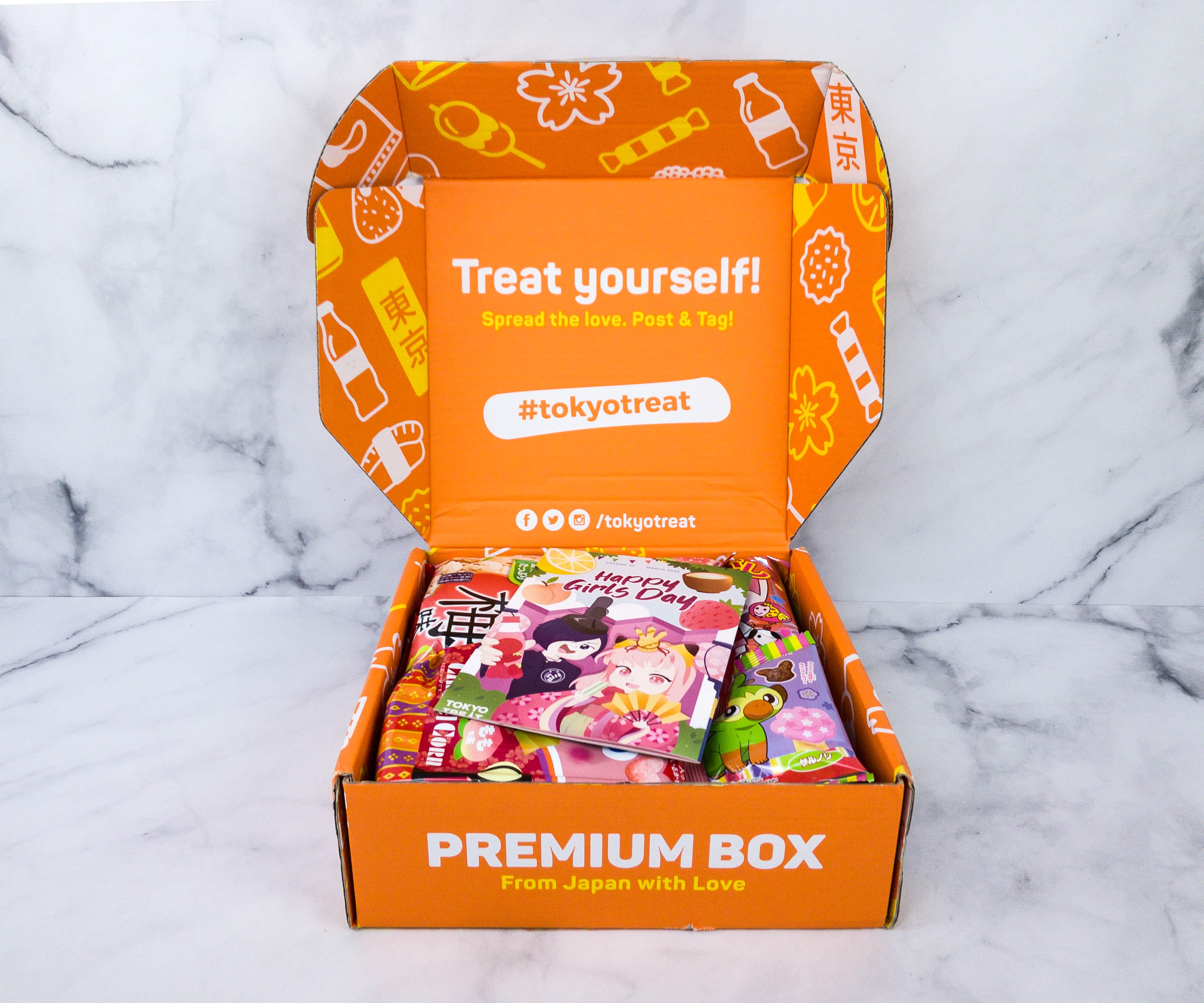 There's a booklet on top of the items.
The box is jampacked, as always!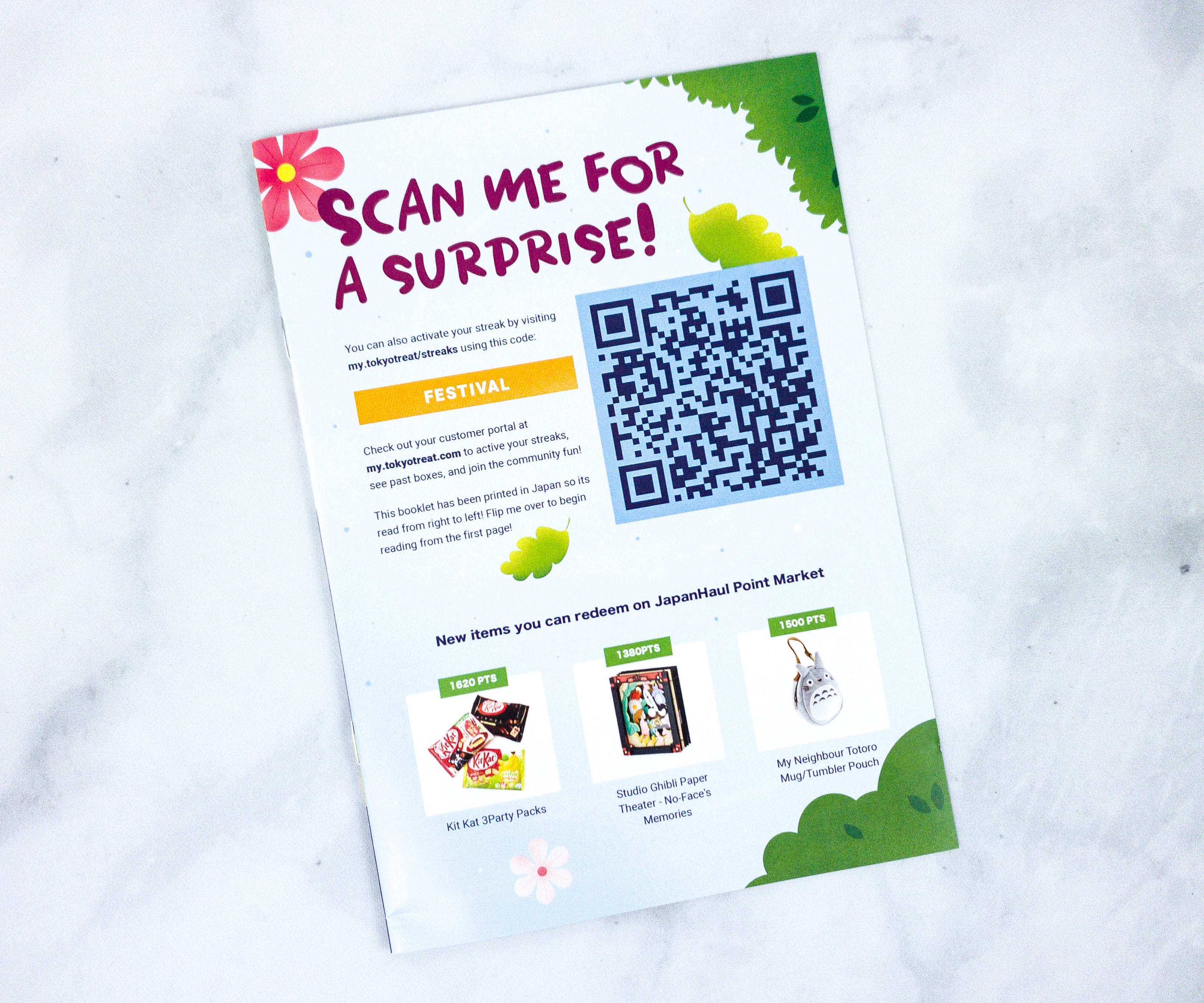 Scan the QR code to activate your streak for your rewards!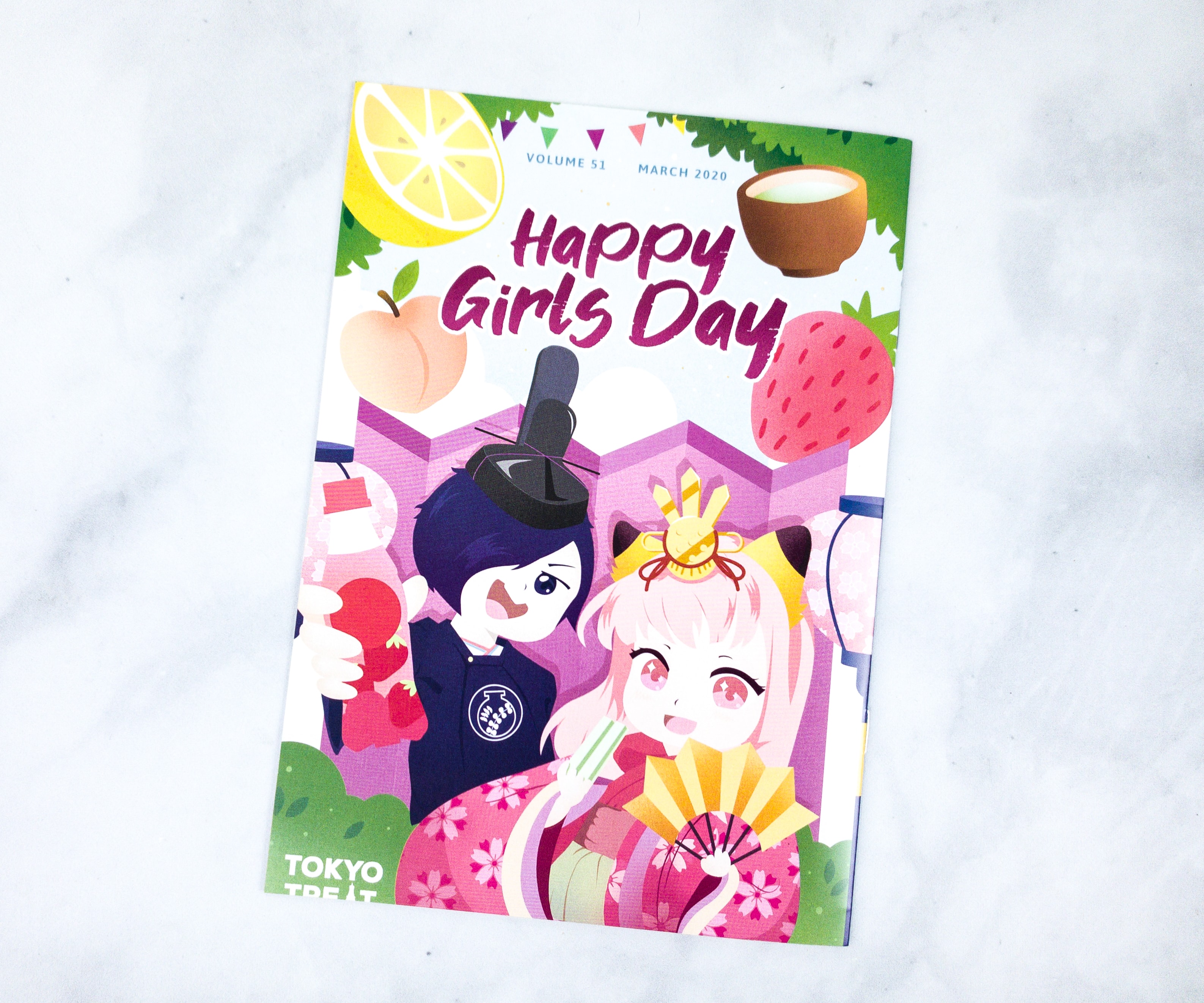 This month's theme is HAPPY GIRL'S DAY.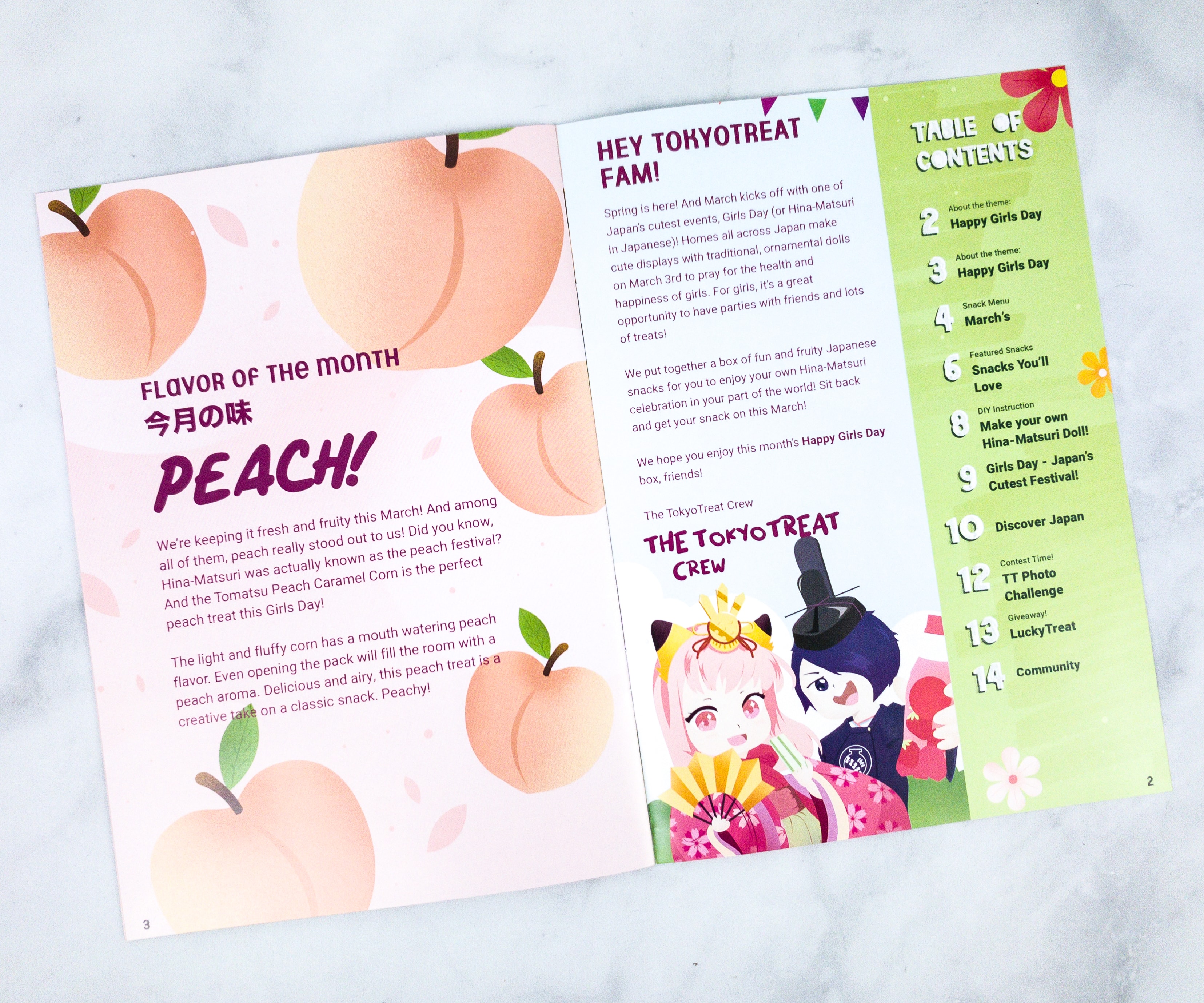 March flavor of the month is Peach. The booklet also has a message from the Tokyo Treat Crew and table of contents on the side page.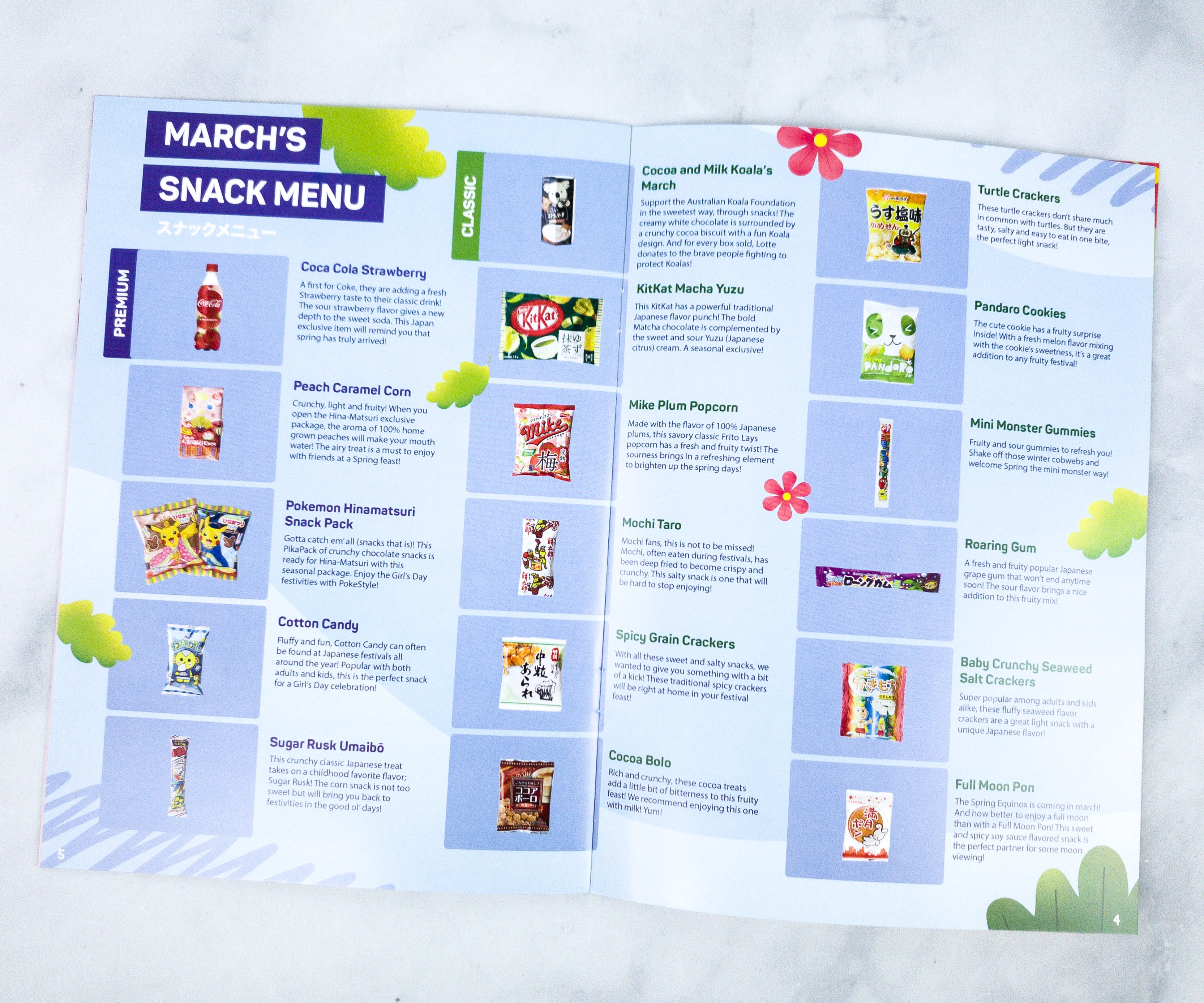 Of course, there's a list of all the items we should be expecting in this month's box.
On these pages are March's featured snacks: Cocoa and Milk Koala's March, Mike Plum Popcorn, Coca Cola Strawberry, Pokemon Hinamatsuri Snack Pack, Peach Caramel Corn, and Kitkat Matcha Yuzu!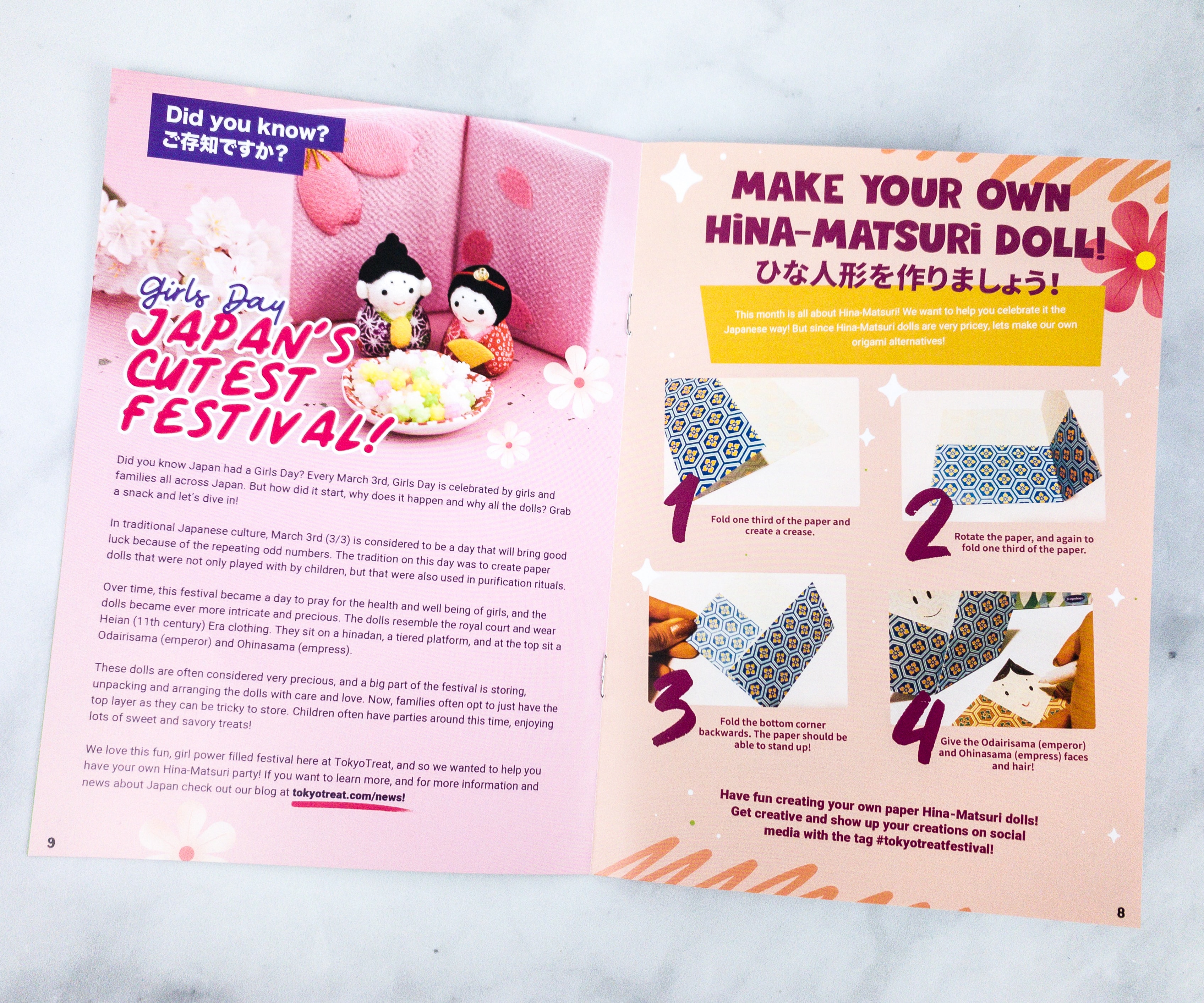 There's also an article about how they celebrate their Girls Day, Japan's Cutest Festival! The other page lists the instructions for making DIY Hina-Matsuri Doll!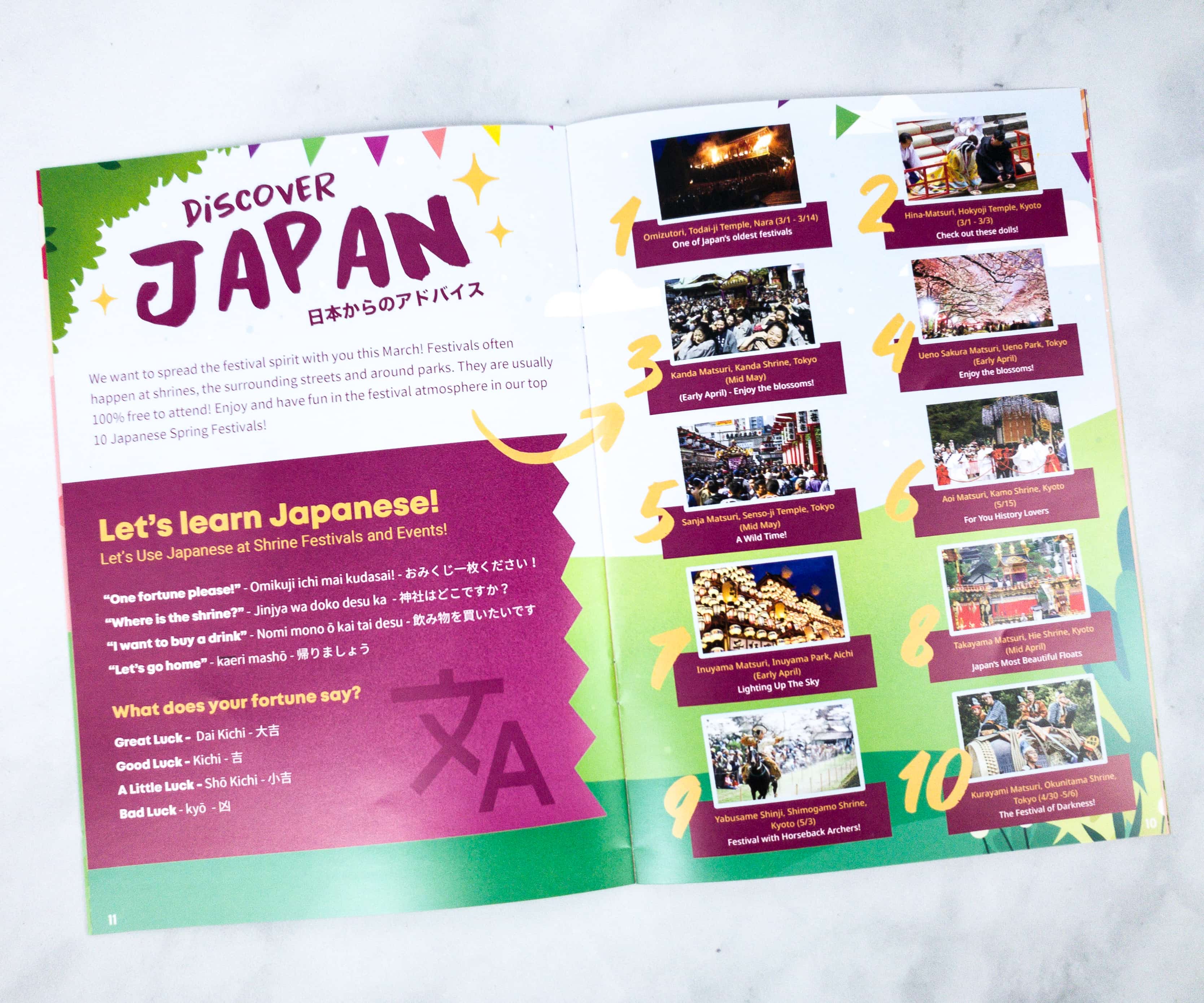 Discover Japan page shares a bit of Japan's local culture every month. They even listed the top 10 Japanese Spring Festivals and featured some Japanese sentences you can use for the festival!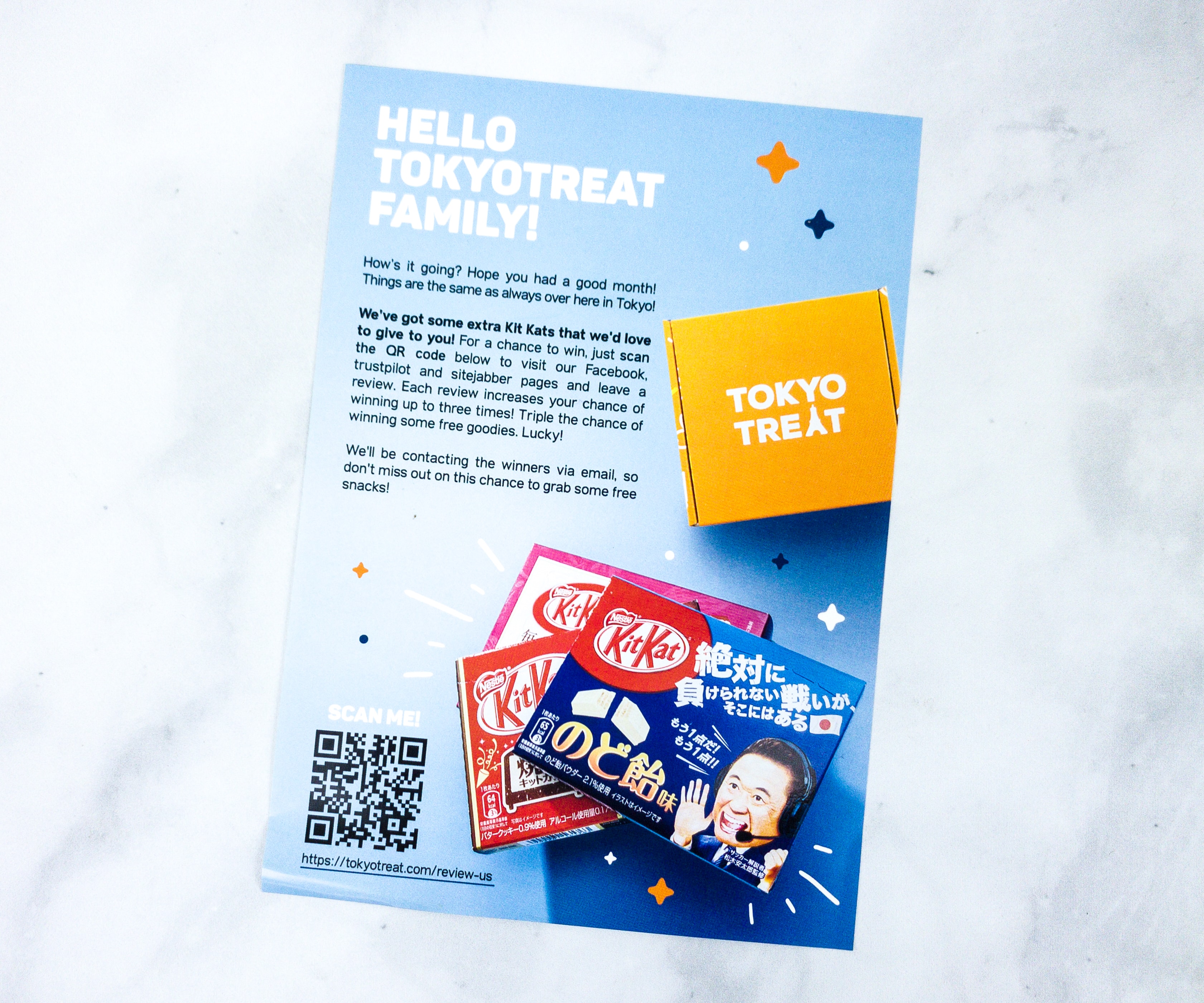 TokyoTreat has some extra Kit Kats that they'd love to give away! Just scan the QR code on the bottom of the page to visit the pages and leave a review. Each review increases your chance to win up to three times.
Everything inside my March 2020 box!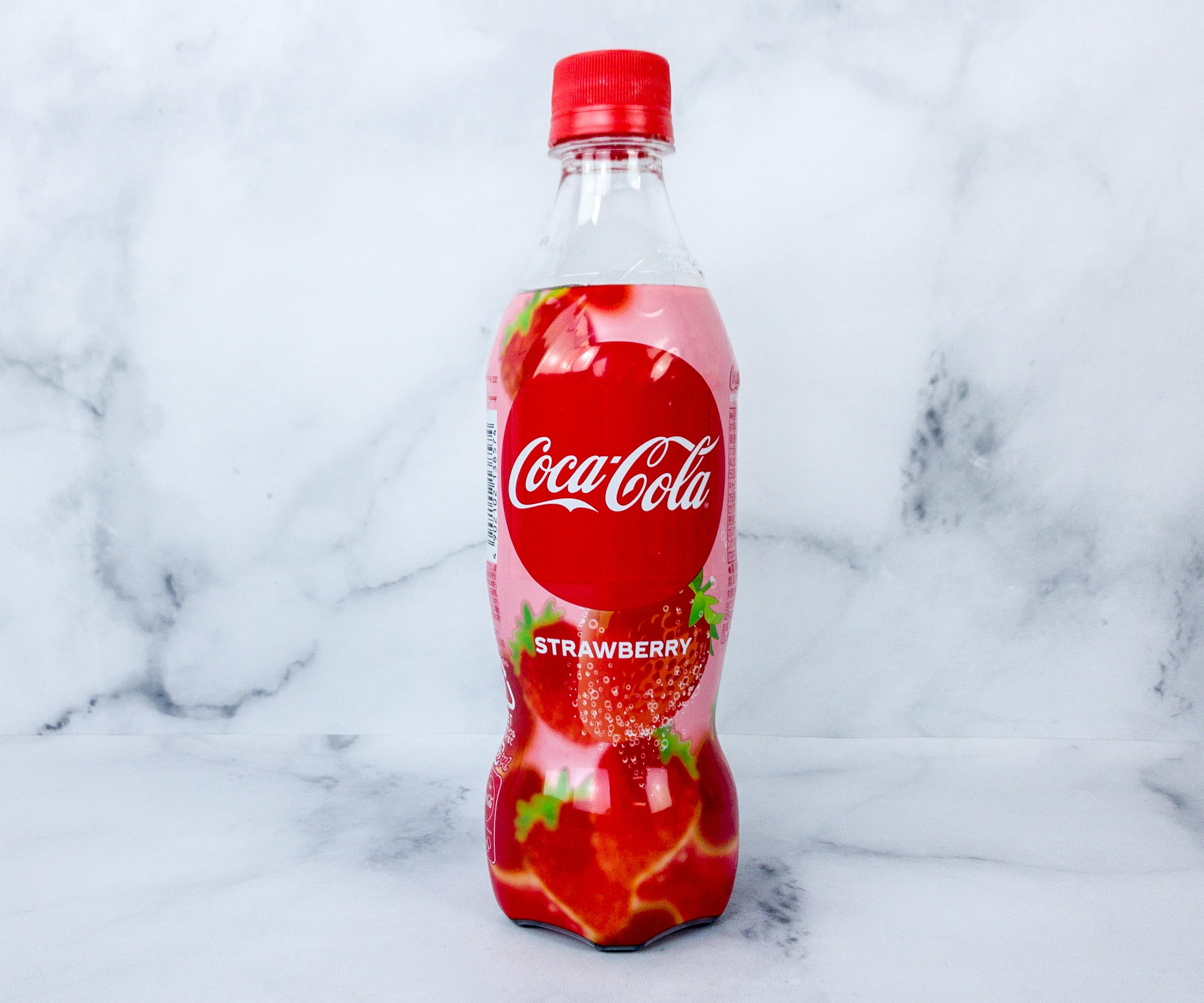 Coca Cola Strawberry. This strawberry-flavored Coca Cola is a limited edition drink! It can't be found anywhere else in the world easily, so we're really glad to get it first in our Tokyo Treat box. This drink features the refreshing taste of cola that we all love, blended with the juicy taste of sweet strawberry!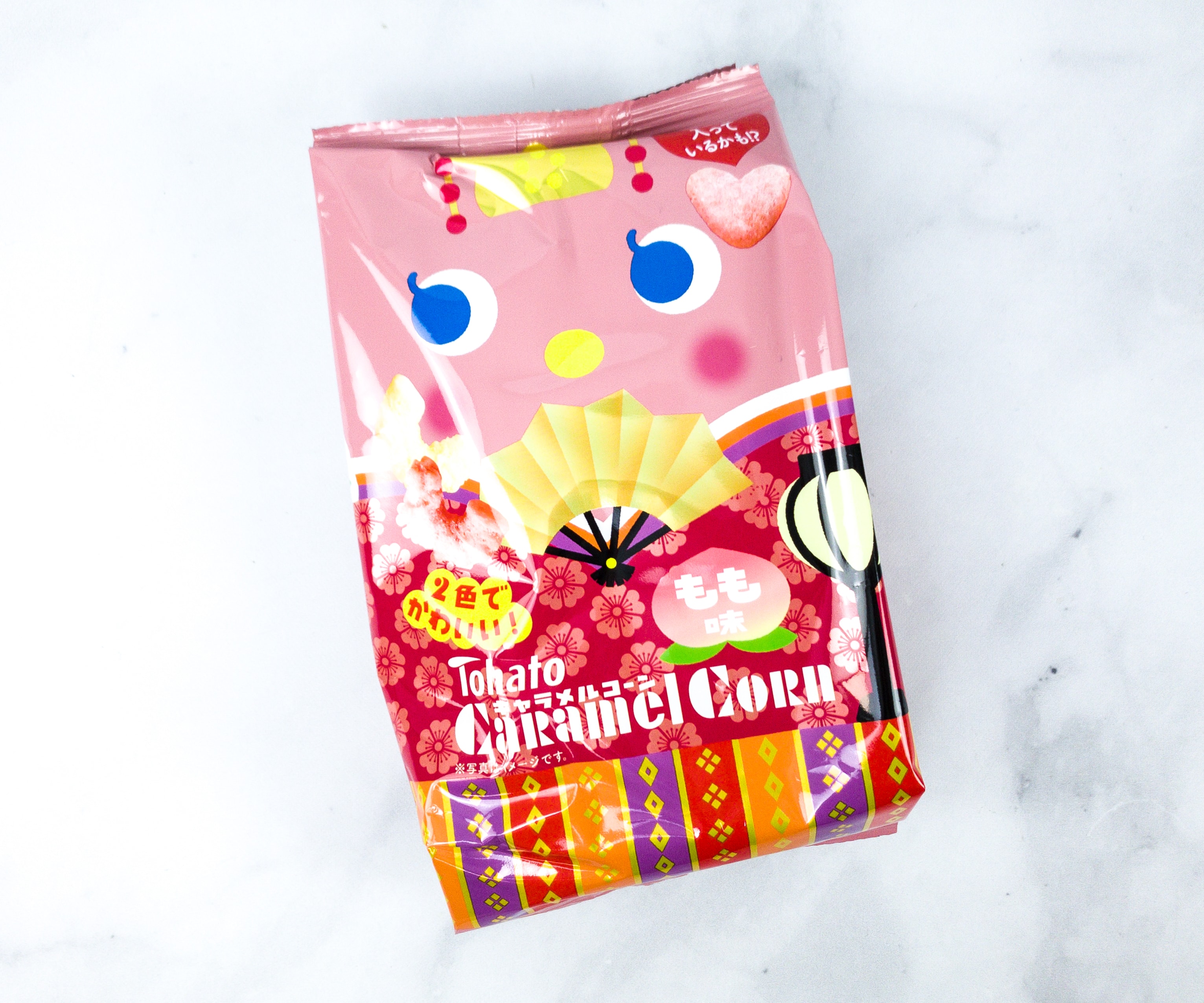 Peach Caramel Corn. Tohato is already a staple snack in our Tokyo Treat boxes! The version we got for March features their trademark caramel puffs infused with luscious peach flavor. Each piece is light, airy, and definitely delicious!
Pokemon Hinamatsuri Snack Pack. It's a Pokemon-themed snack made with crunchy and airy corn puffs blended with scrumptious chocolate flavor. Each piece is also shaped like Pikachu's head!
Cotton Candy. Cotton candy is the type of snack that you can often be found at any Japanese festivals all year round. It's a soft and fluffy snack that is popular with adults and kids alike!
Sugar Rusk Umaibō. Umaibo is another popular Japanese snack. It's a puffed corn stick, and often infused with unique flavors. This month, the umaibo we got features the delicious taste of sugar rusk, a well-known Japanese sweet toasted snack. Like any other umaibo snack, this one is so crunchy and filling!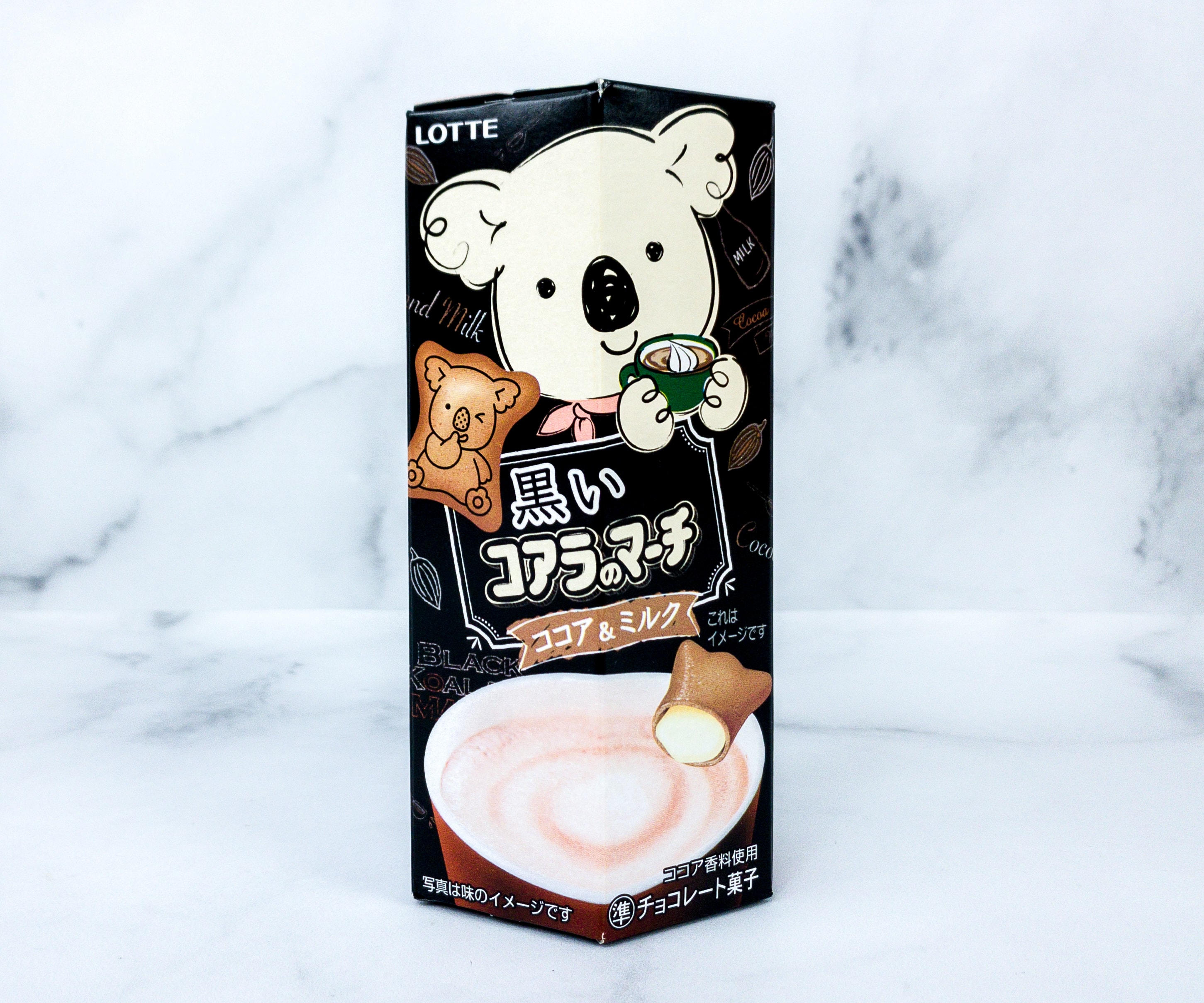 Cocoa and Milk Koala's March. These are bite-sized biscuits are made with cocoa and filled with creamy milk filling. Each piece features a cute koala image on top. This snack is best paired with your favorite hot beverage!
KitKat Matcha Yuzu. We're trying a new KitKat flavor this month! It came in a Party Pack that contains 11 individually-wrapped KitKat. This limited-edition snack features their trademark wafer coated with tasty matcha flavor and filled with yuzu cream for a little citrusy twist.
Mike Plum Popcorn. This popcorn snack is definitely not an ordinary one! The puffy popcorn is infused with real plum fruit flavor, giving you a refreshing taste of Japanese spring. The popcorn is also soft and easy to chew!
Mochi Taro. Mochitaro is a known dagashi snack, or an inexpensive and relatively small Japanese snack often eaten during festivals. They are usually made with wheat flour and starch, deep-fried to become crispy and crunchy. It's so yummy and addicting!
Spicy Grain Crackers. If you are looking for a snack to pair with a glass of cold beer, this one is for you! The grain crackers feature the perfect combination of sweet, salty, and spicy flavors. Truly a unique snack. Too bad we only got one pack in the box!
Cocoa Bolo. We got another pack of puffy corn snacks, and this time it's made with bittersweet cocoa flavor. If you're looking for a snack that's not too sweet, this might fit the bill. Each piece is light and crunchy as well.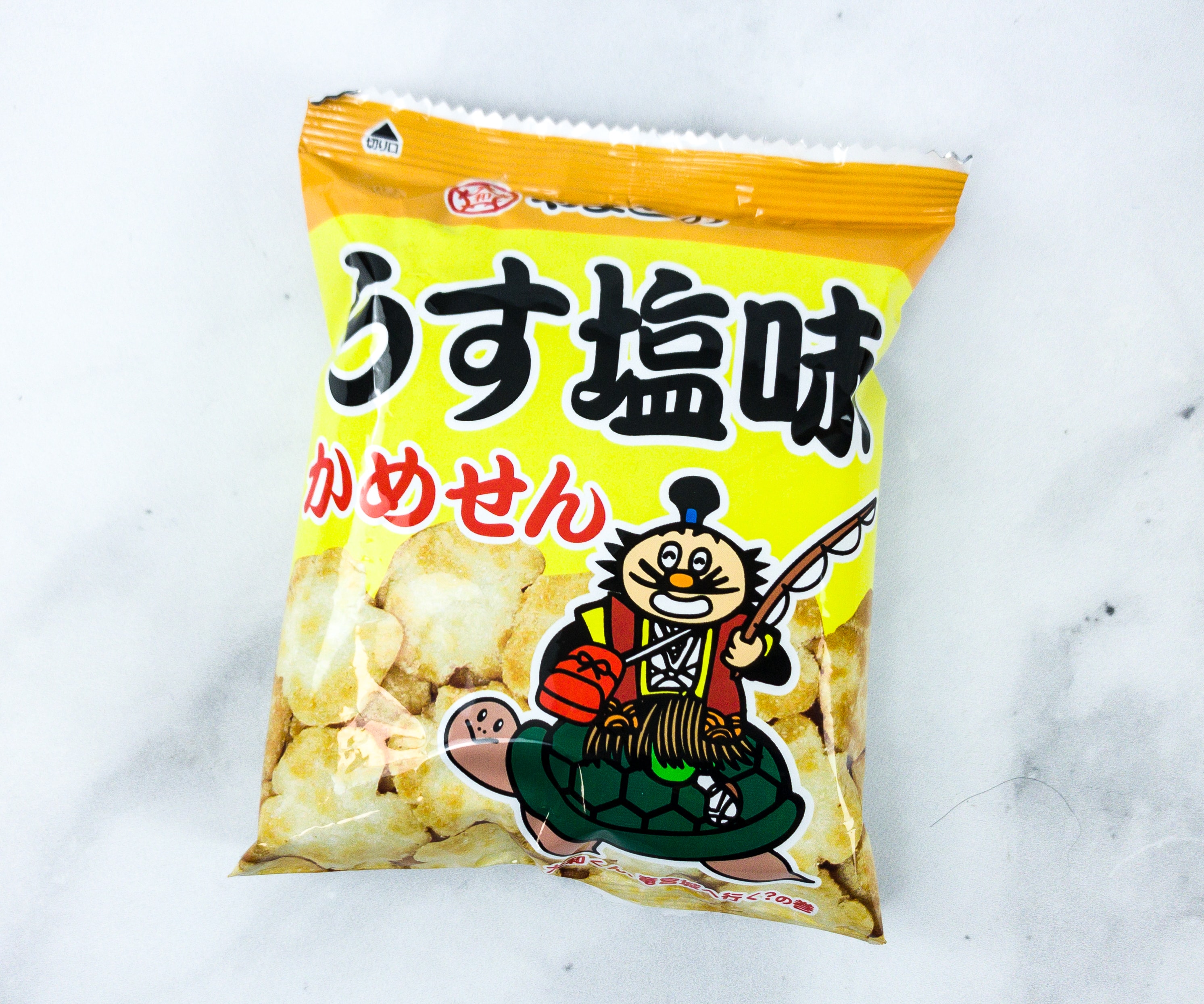 Turtle Crackers. This turtle snack doesn't really contain turtle or any turtle-related ingredients. It's just that their shape resembles that of a turtle. Each piece is a bit salty but definitely tasty, making it the ideal snack for watching TV or movies!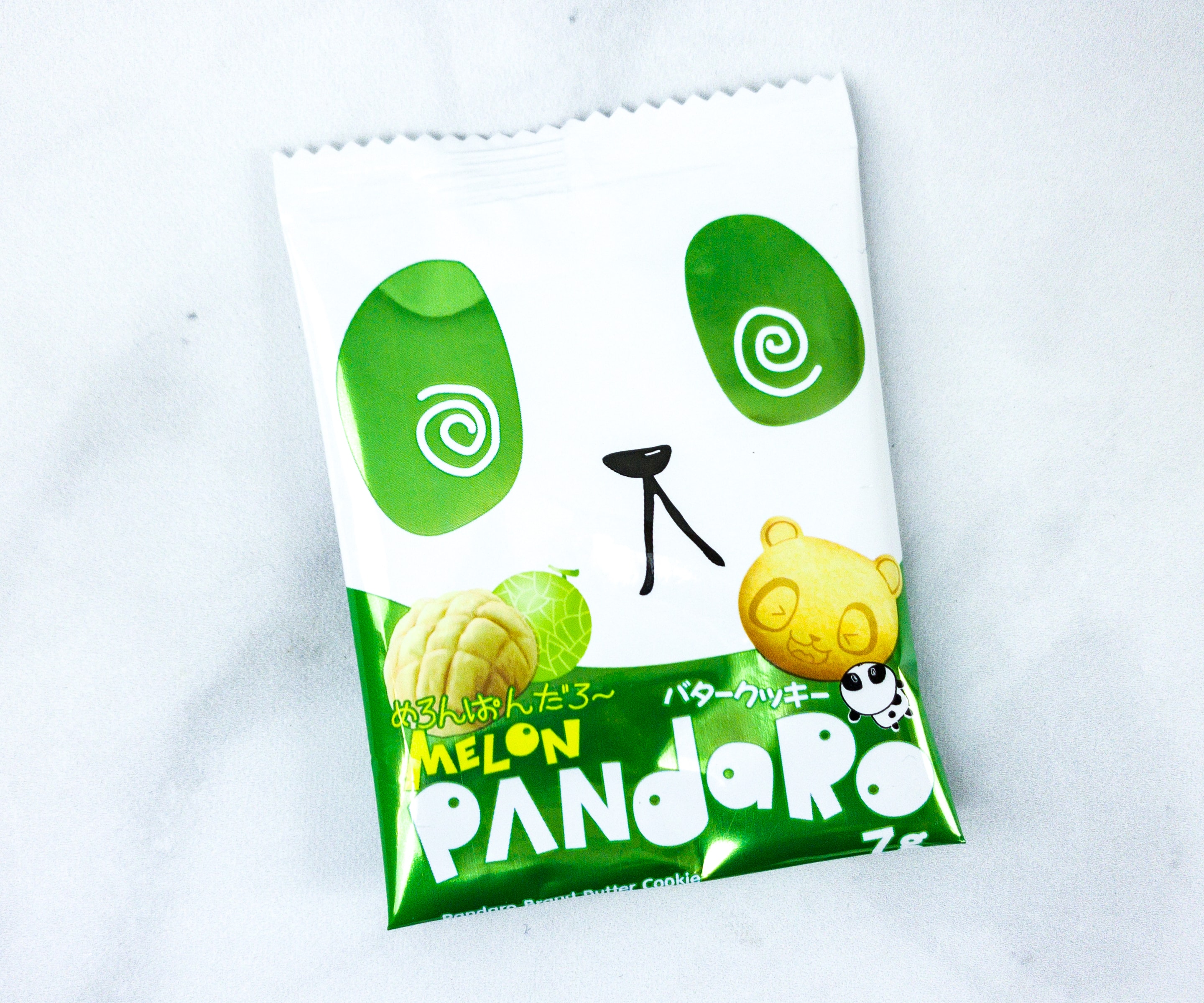 Pandaro Cookies. This panda-shaped biscuit features a variety of designs based on moods, such as happy, sleepy, perplexed, angry, etc. I absolutely like the subtle melon flavor! It's rich, flavorful, and creamy as well.
Mini Monster Gummies. It's a colorful gummy snack, bursting with fruity flavors in every chew! It's also showered with sour sugar to make it extra tasty. It's really chewy and the scent is also really good!
Roaring Gum. We got another chewing gum in our box, and this time it features juicy grape flavors! It's a great gum to chew on while traveling since its flavor lasts really long.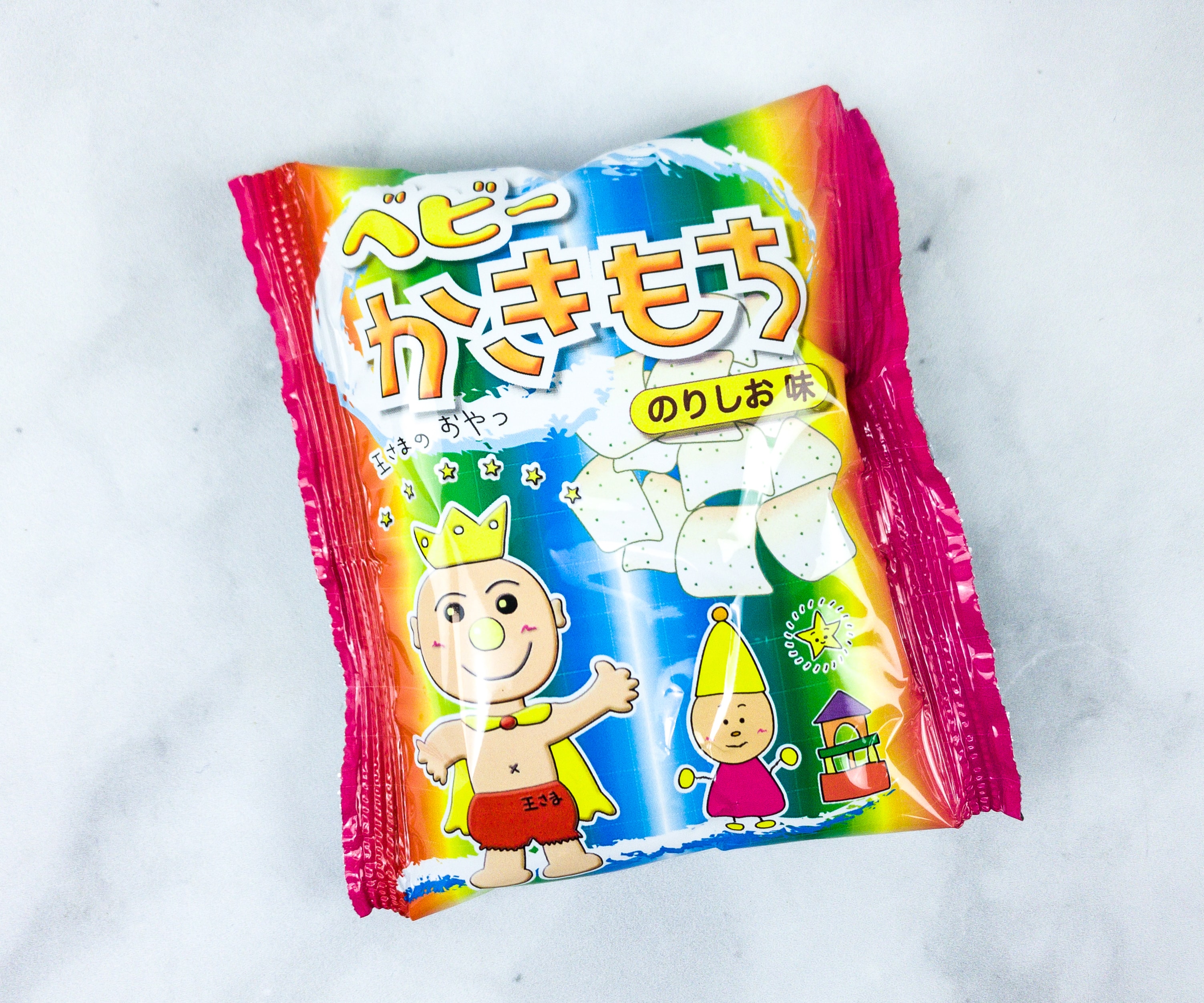 Baby Crunchy Seaweed Salt Crackers. If you're a fan of seaweed, you'd probably love this snack as well. It features light, airy, and crunchy crackers with salty seaweed flavor!
Full Moon Pon. This treat is a crispy cracker made from rice flour and flavored with sweet and spicy soy sauce. It might be a small snack but it's really a satisfying one. It's also a perfect snack to pair with any type of cold beverage!
Tokyo Treat helps us discover new Japanese snacks and try new flavors of classics and favorites! We really couldn't ask for more! As always, this month's curation features snacks that satisfy our various cravings, from sweet to salty and everything in between. We like everything we received this month, most especially limited edition KitKat! They really never stop to innovate and create new flavors! For Japanese snack lovers, this is an excellent subscription to try. You'll also get to learn a thing or two about the country through their snacks!
What did you think of this month's Tokyo Treat?