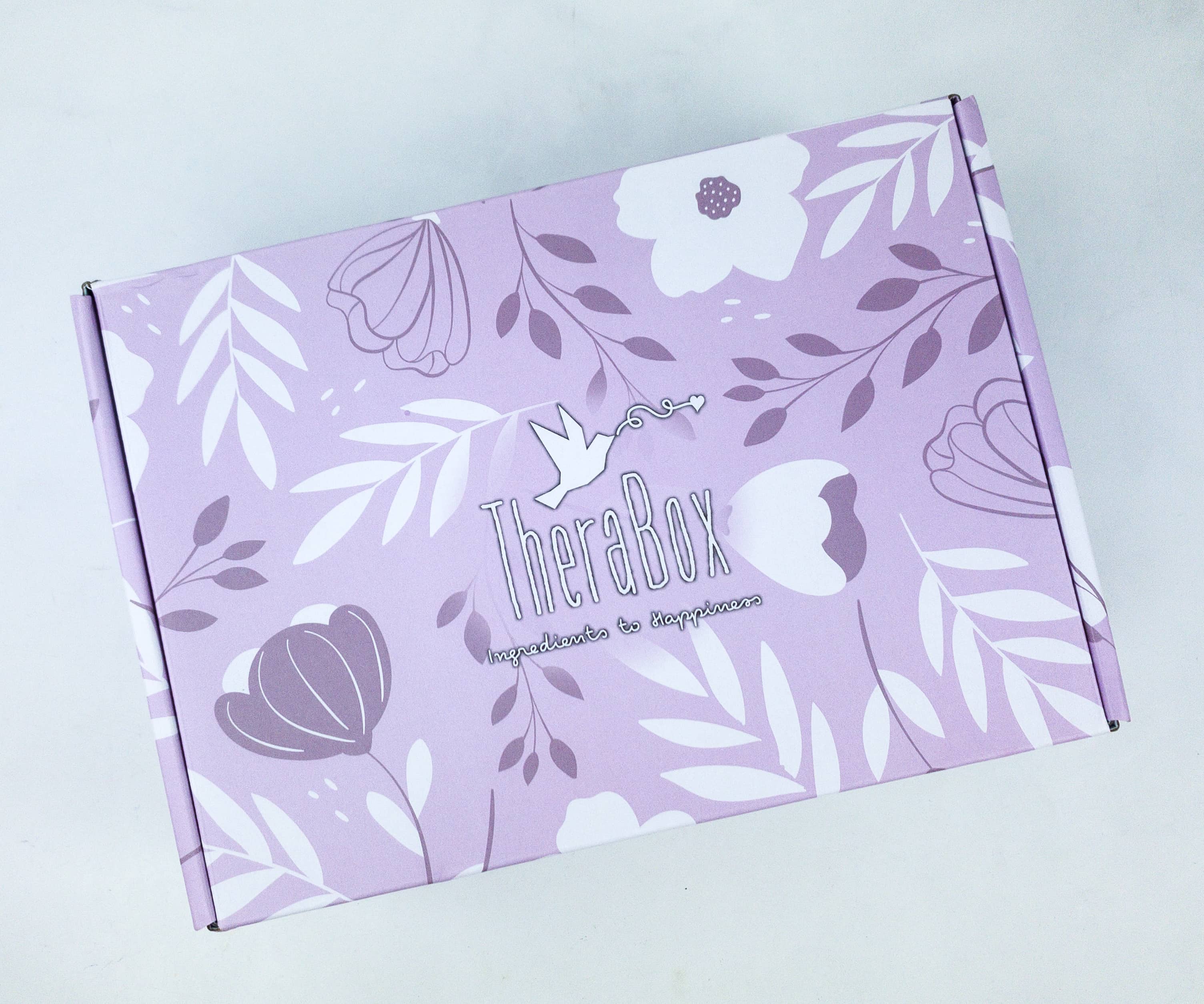 TheraBox is curated by practicing therapists with the aim to inspire happier lives. Each box includes 4-6 wellness products sourced from vendors that produce natural, organic, and feel-good items. They also incorporate at least 1 happiness boosting activity inspired by research in mindfulness, psychology, and neuroscience to rewire the brain for more joy and positivity.
DEAL: Get 10% off your first order! Use coupon code HELLO10.
There's a booklet on top of the items.
The items were wrapped in a brown tissue paper, sealed with a sticker.
The items were neatly stacked inside.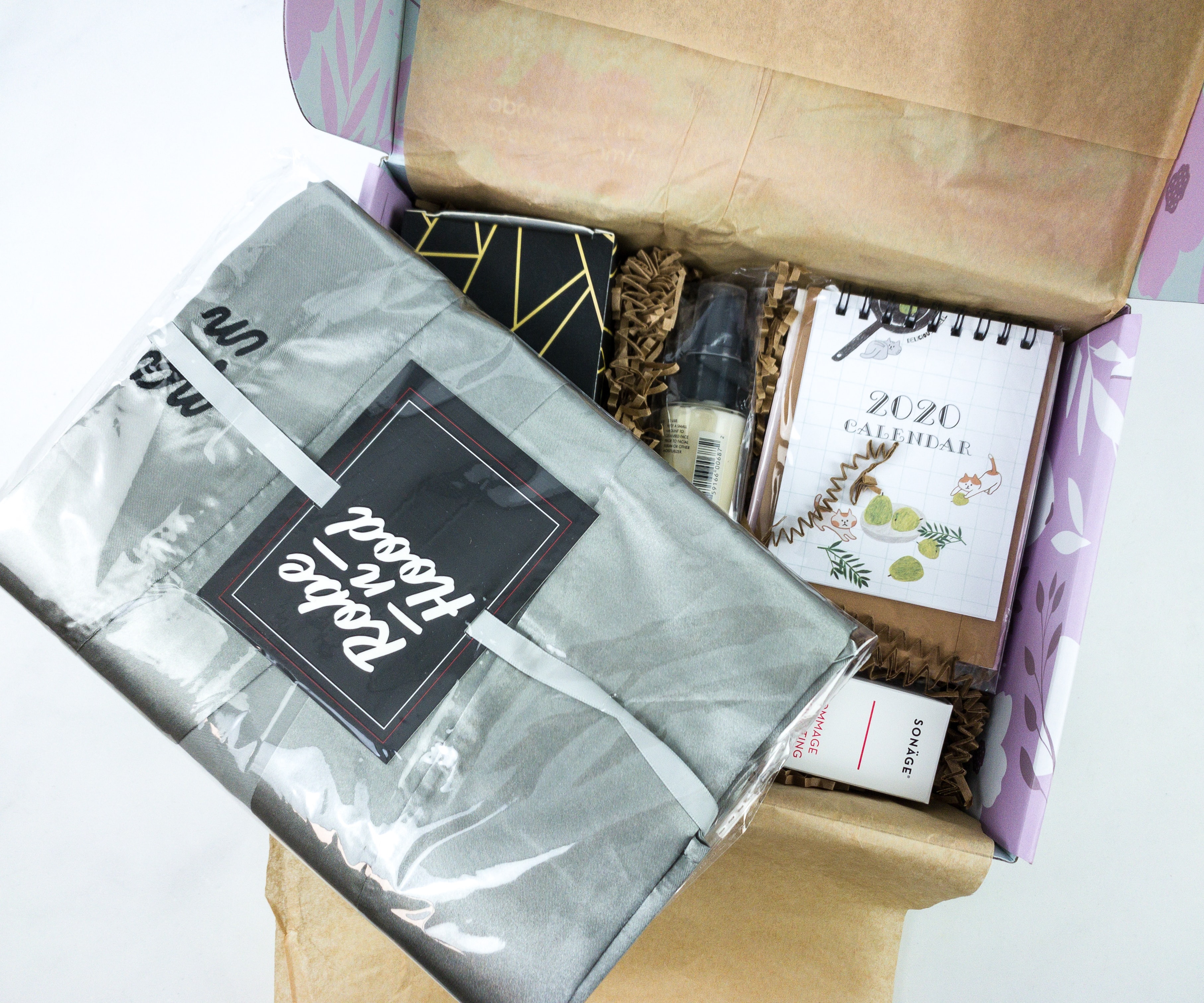 All of them arrived in great condition, as they were cushioned by the squiggles.
Every box comes with a mini-magazine, and this month's box theme is REJUVENATE!
Featured on this part of the booklet is a message from the Therabox Team!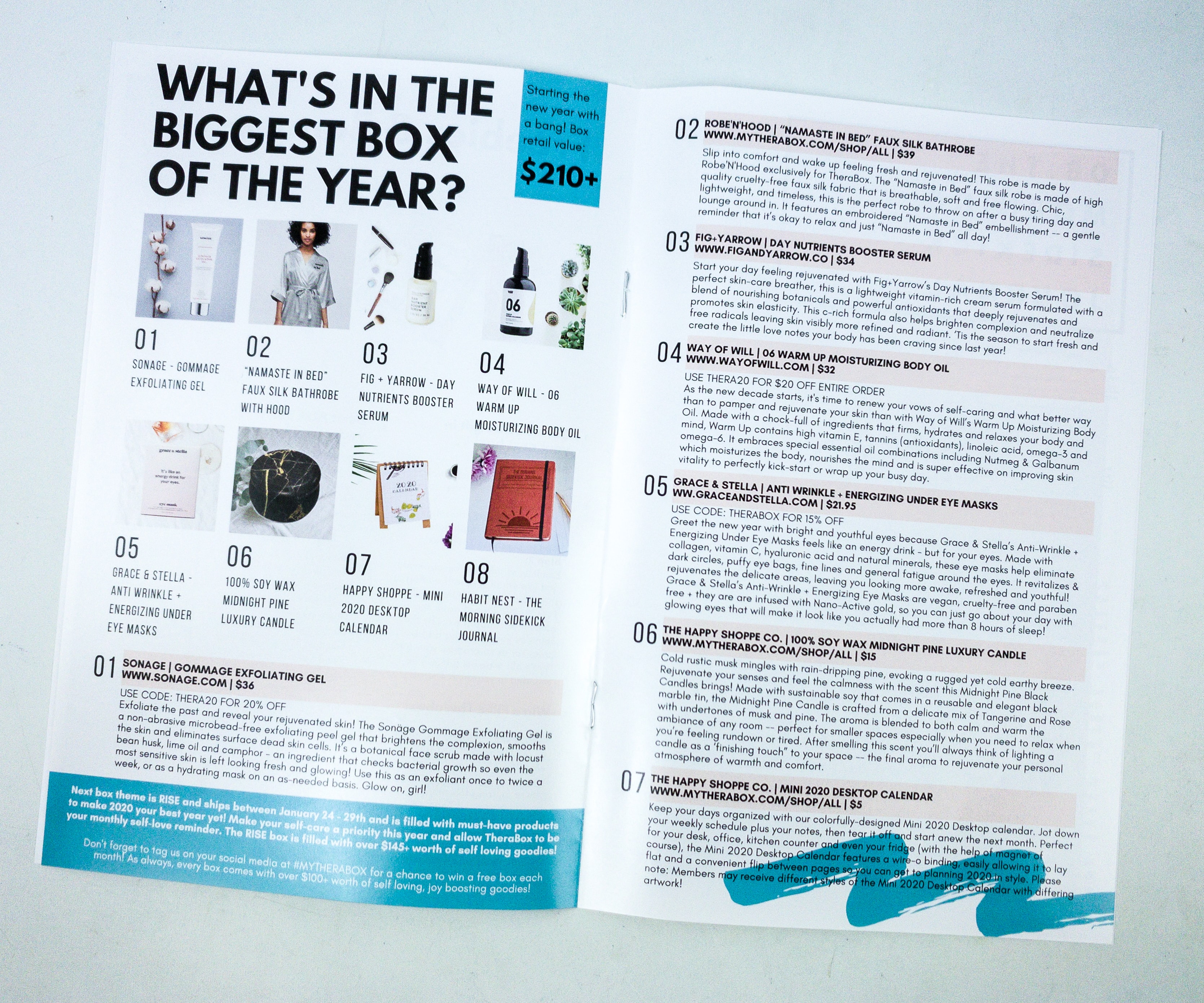 They included a photo of all the items in the box. The description for each item is lengthy and informative.
There's a feature about a happiness boosting activity, and they also answered FAQs regarding the subscription.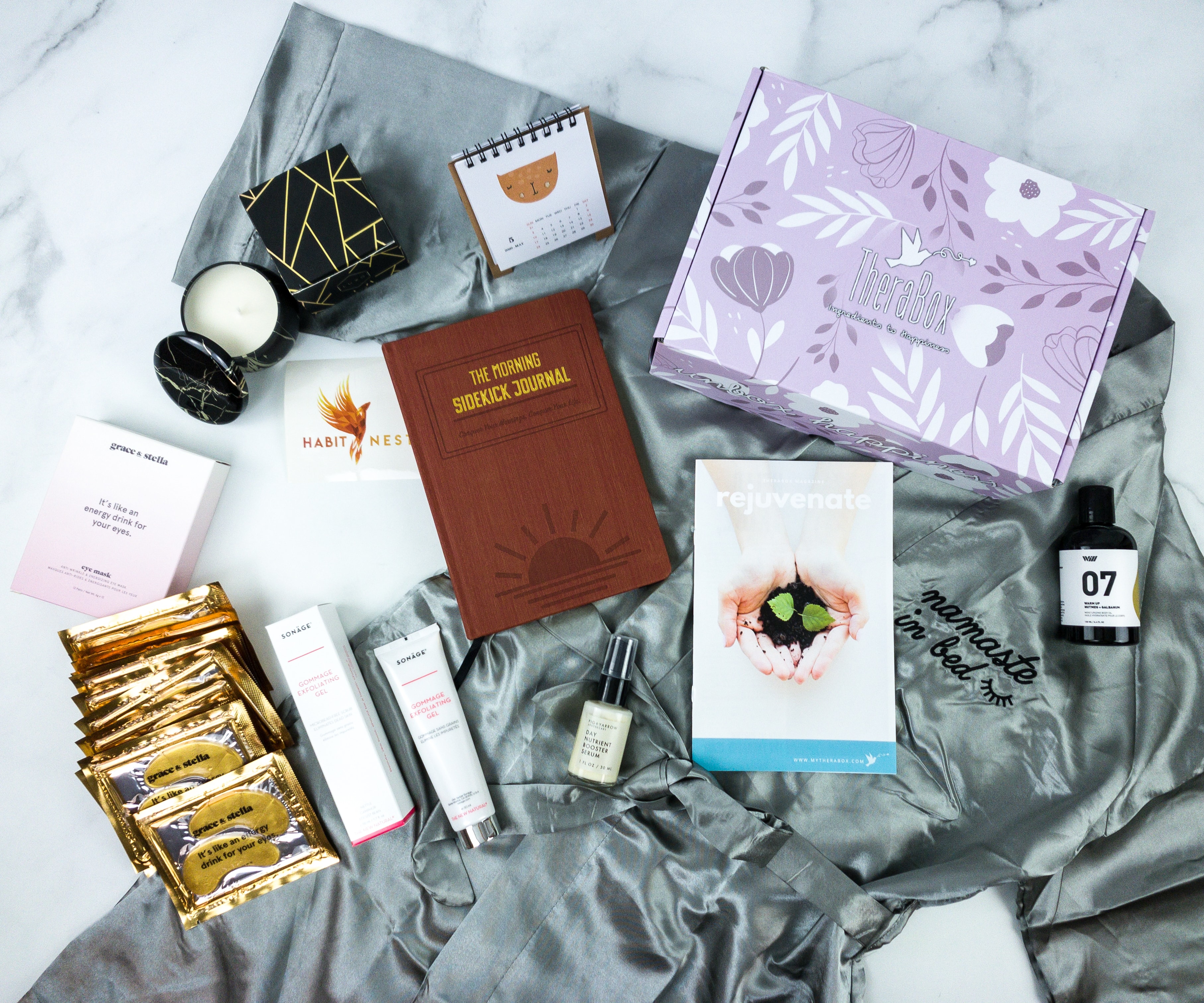 Everything in this month's box!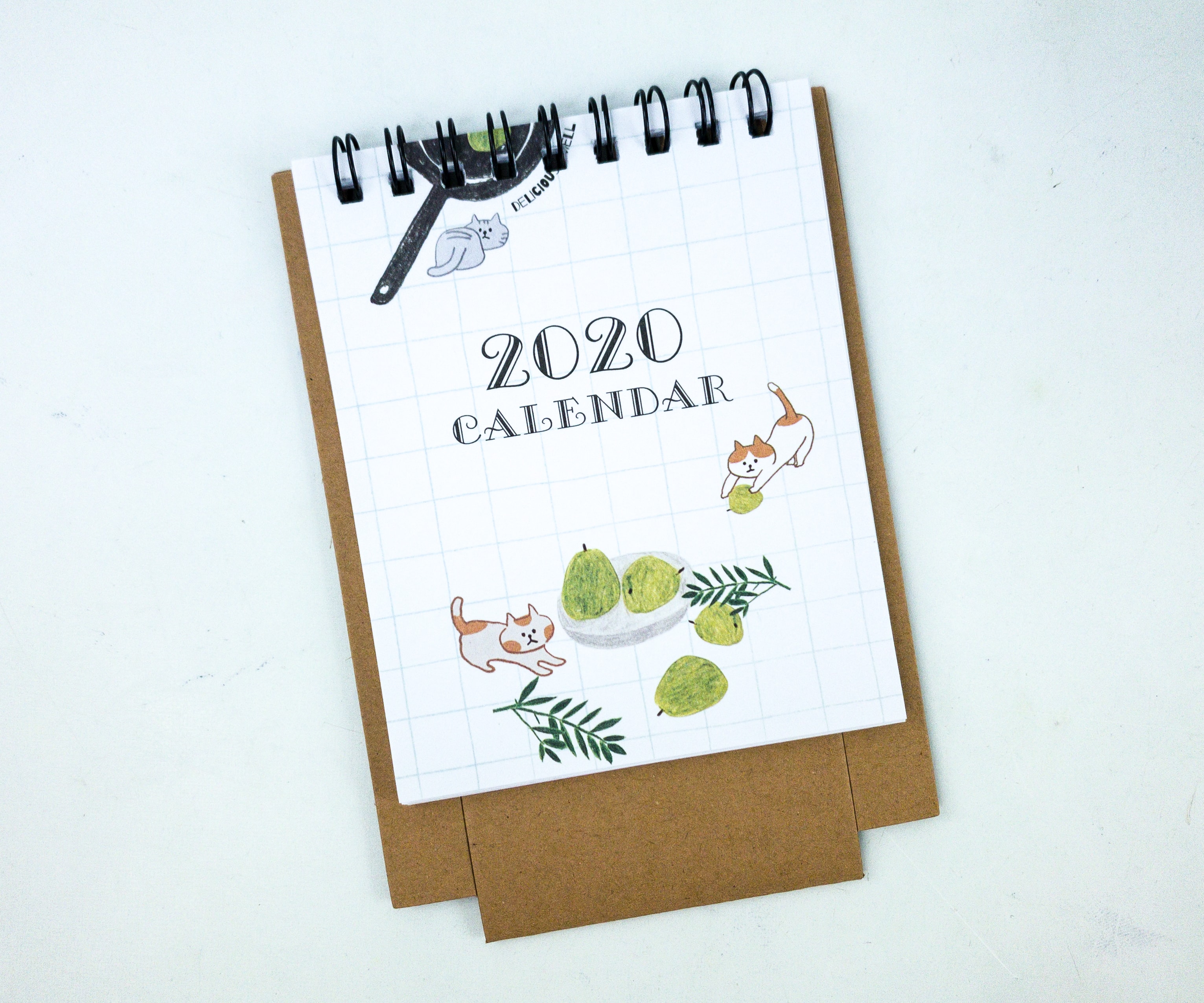 Happy Shoppe Mini 2020 Desktop Calendar ($5) This mini calendar is cute and handy!
It's an easy way to keep track of important dates. At the back, there's a space where you can write more detailed notes.
I'm loving the cute animal drawings featured on each page!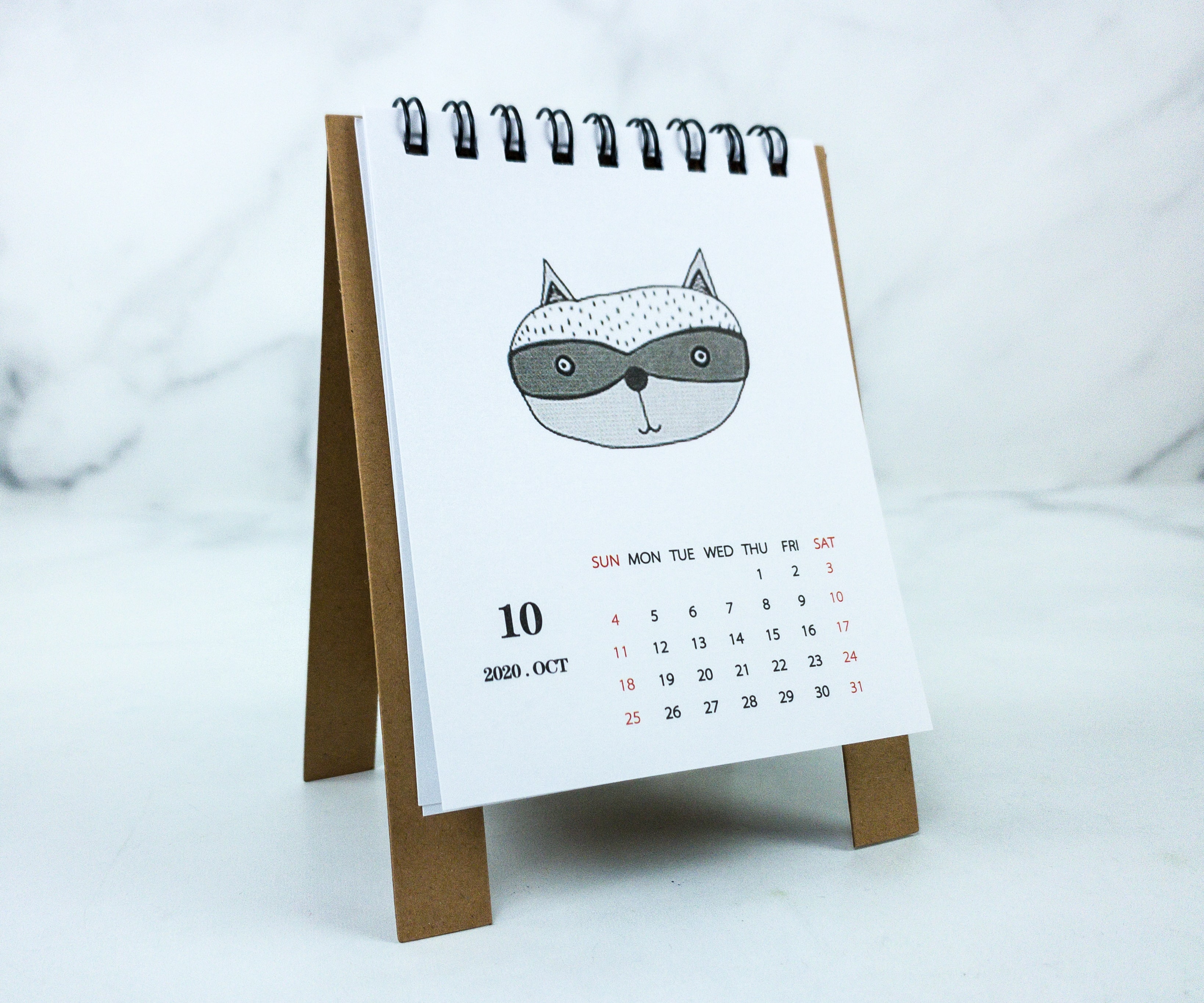 The calendar can stand on its own, thanks to the cardboard backing that works like an easel.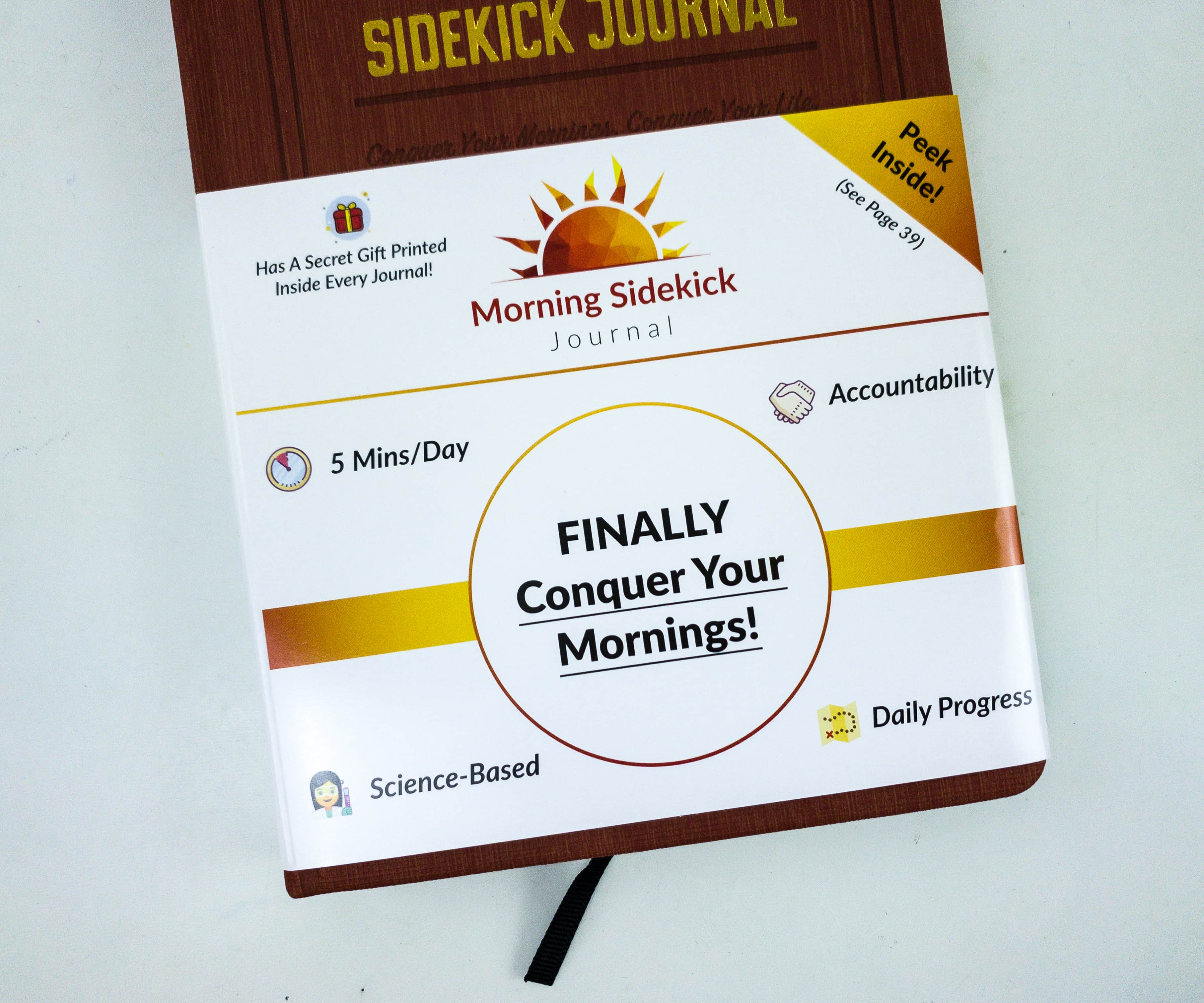 Habit Nest The Morning Sidekick Journal ($26.90) It's an amazing journal, making a perfect way to start your day!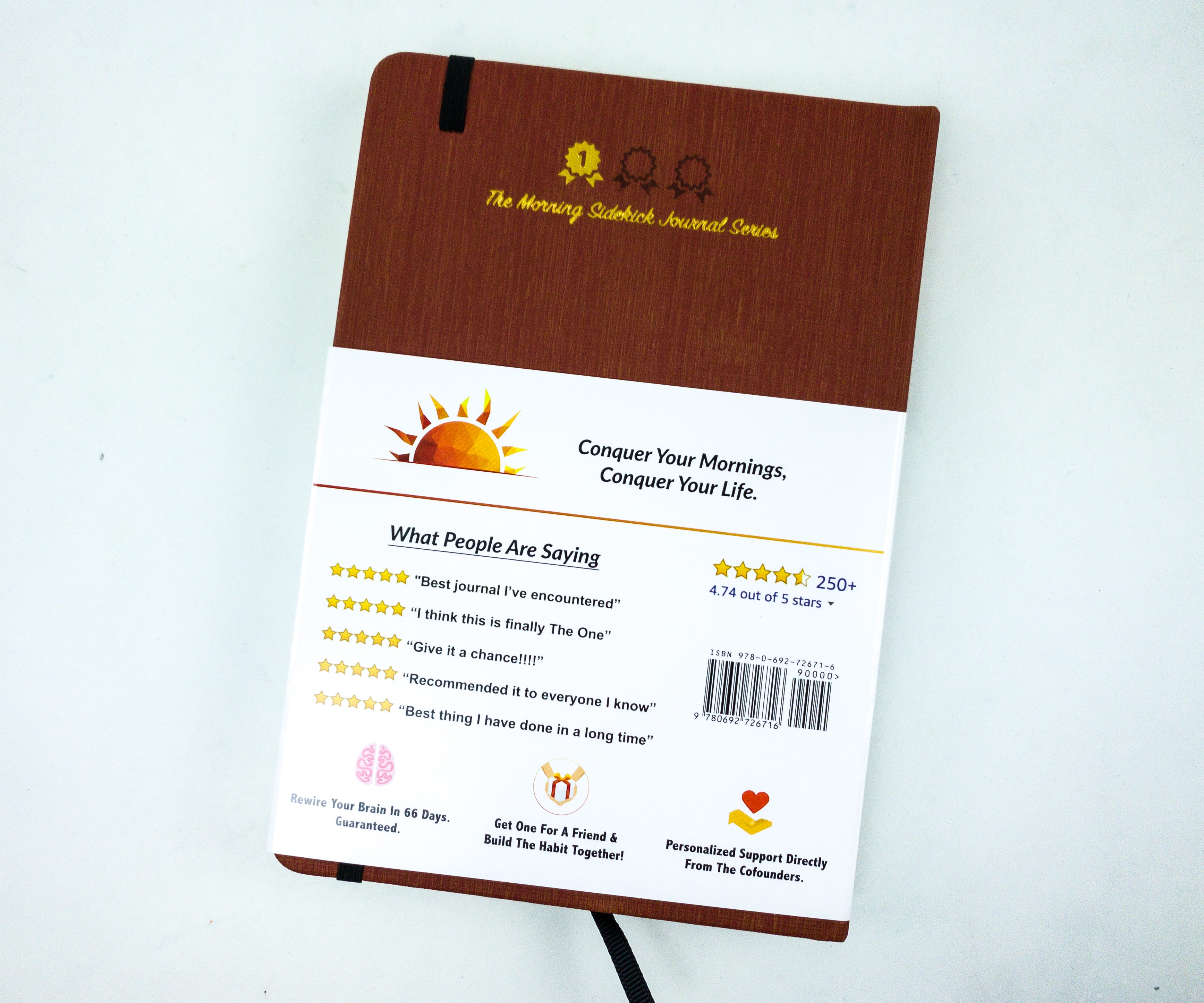 There is a sleeve connected to the book and you can see reviews of the journal at the back.
On the inner part, they also listed reasons on why this journal is good for you!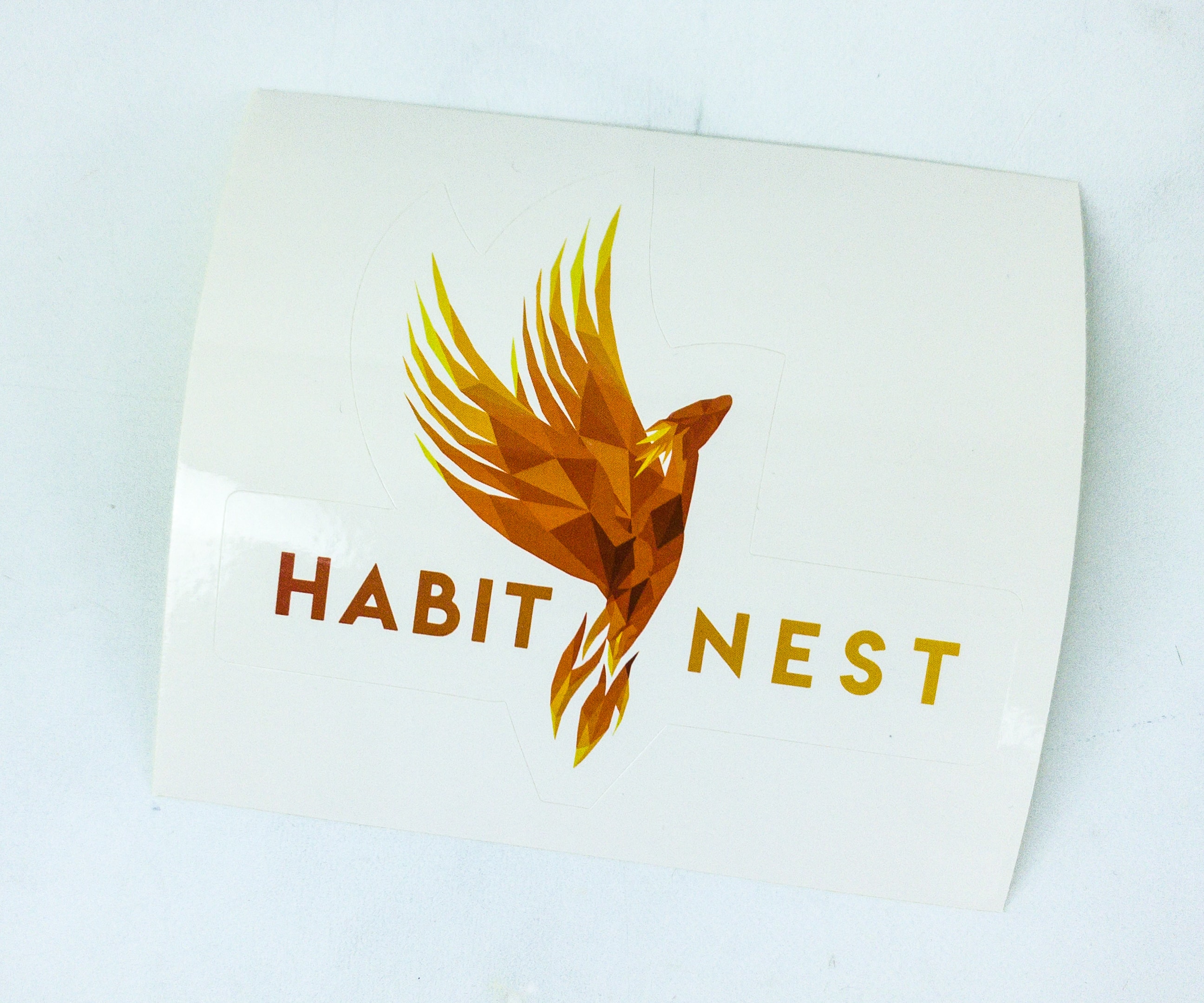 We also got a free sticker from Habit Nest!
The first few pages of the journal have the Table of Contents, making it easier for you to navigate the book.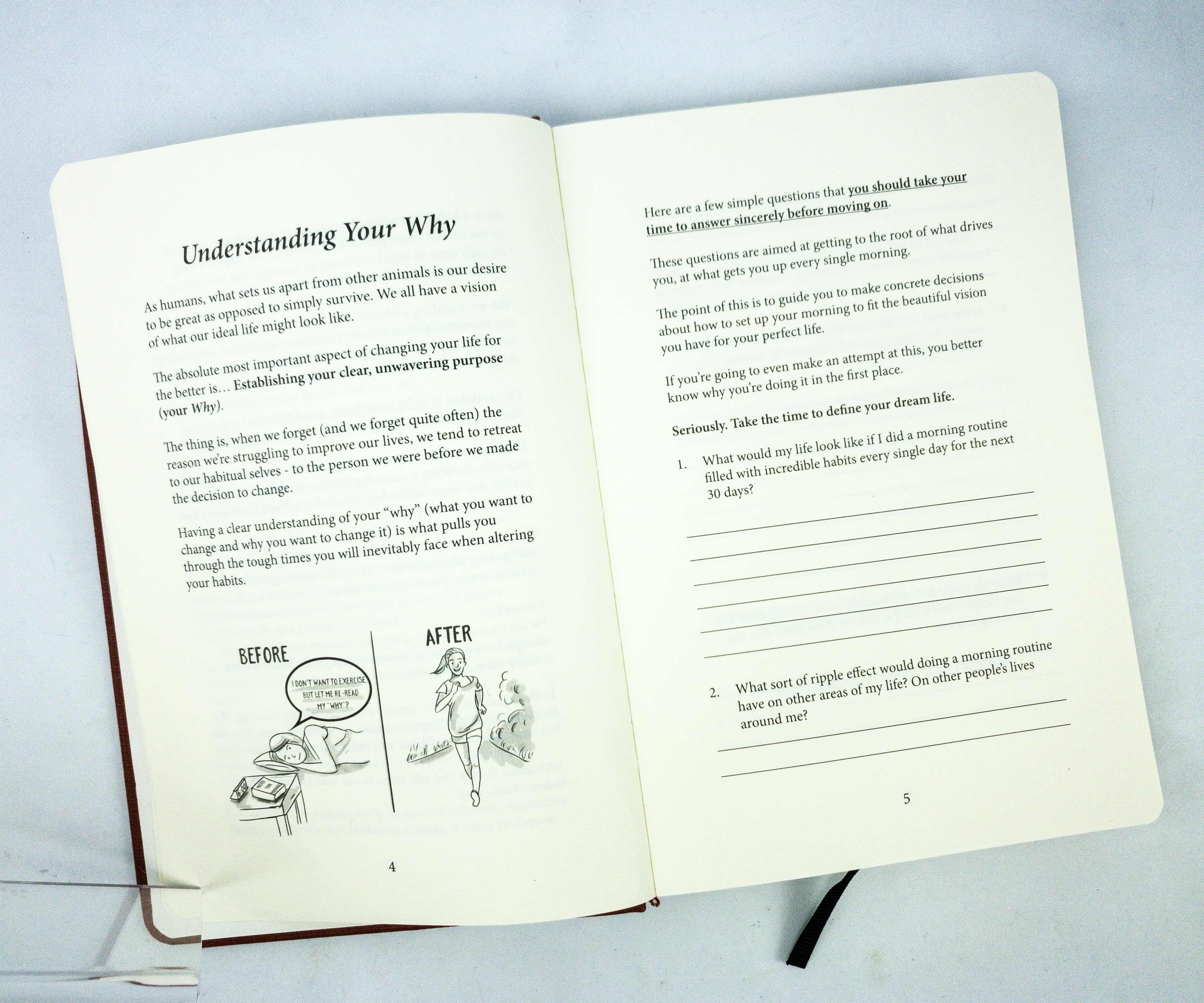 It also has illustrations all throughout the book. I love how it gets interactive by asking you questions and giving you the chance to write down your answer.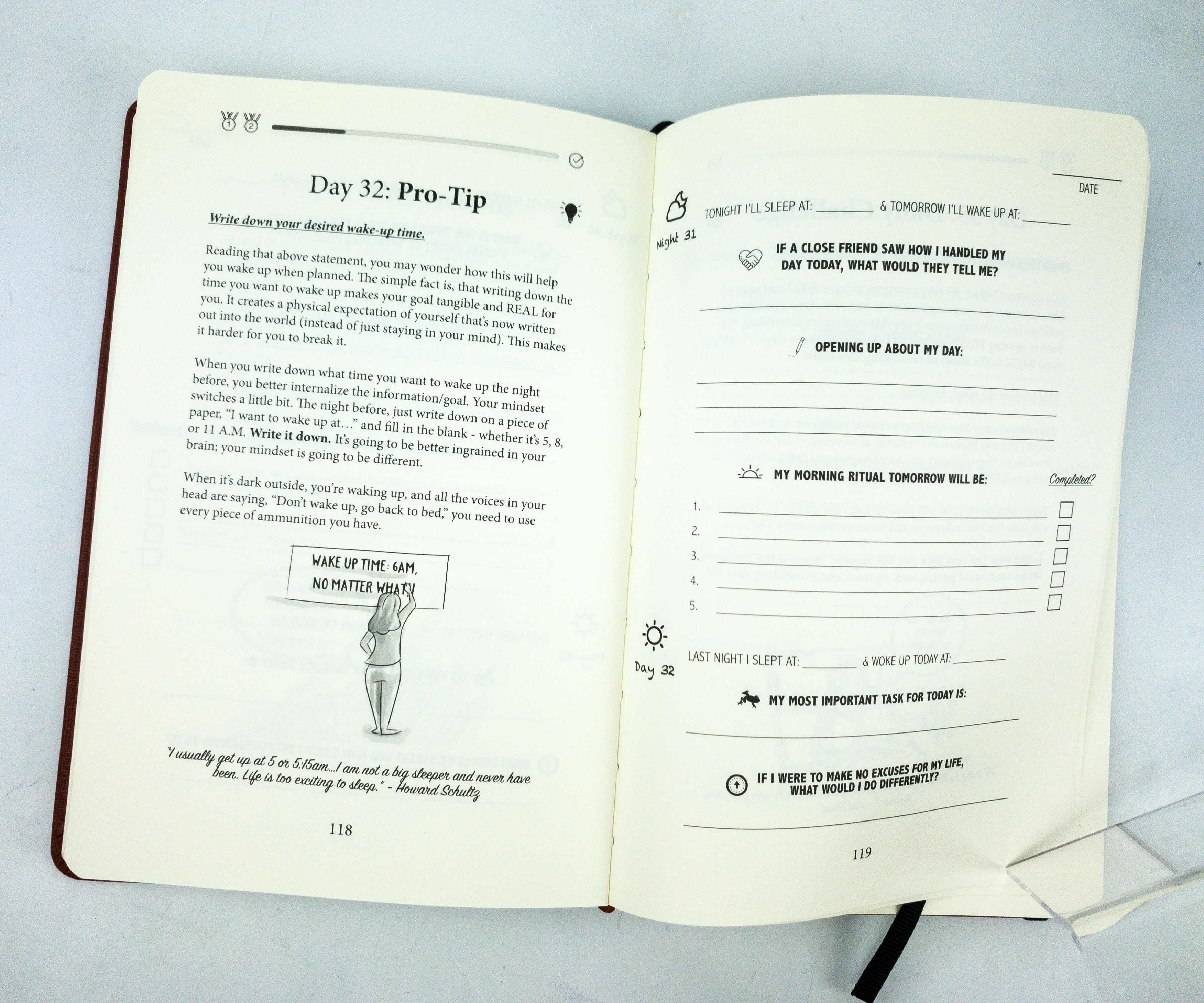 The book encourages us to write down our goals for the day.
I like the variety of font styles and sizes used in the book. It gives emphasis on what needs to be highlighted and I find that it makes certain words catchy, thus making the idea they're implying easy to remember!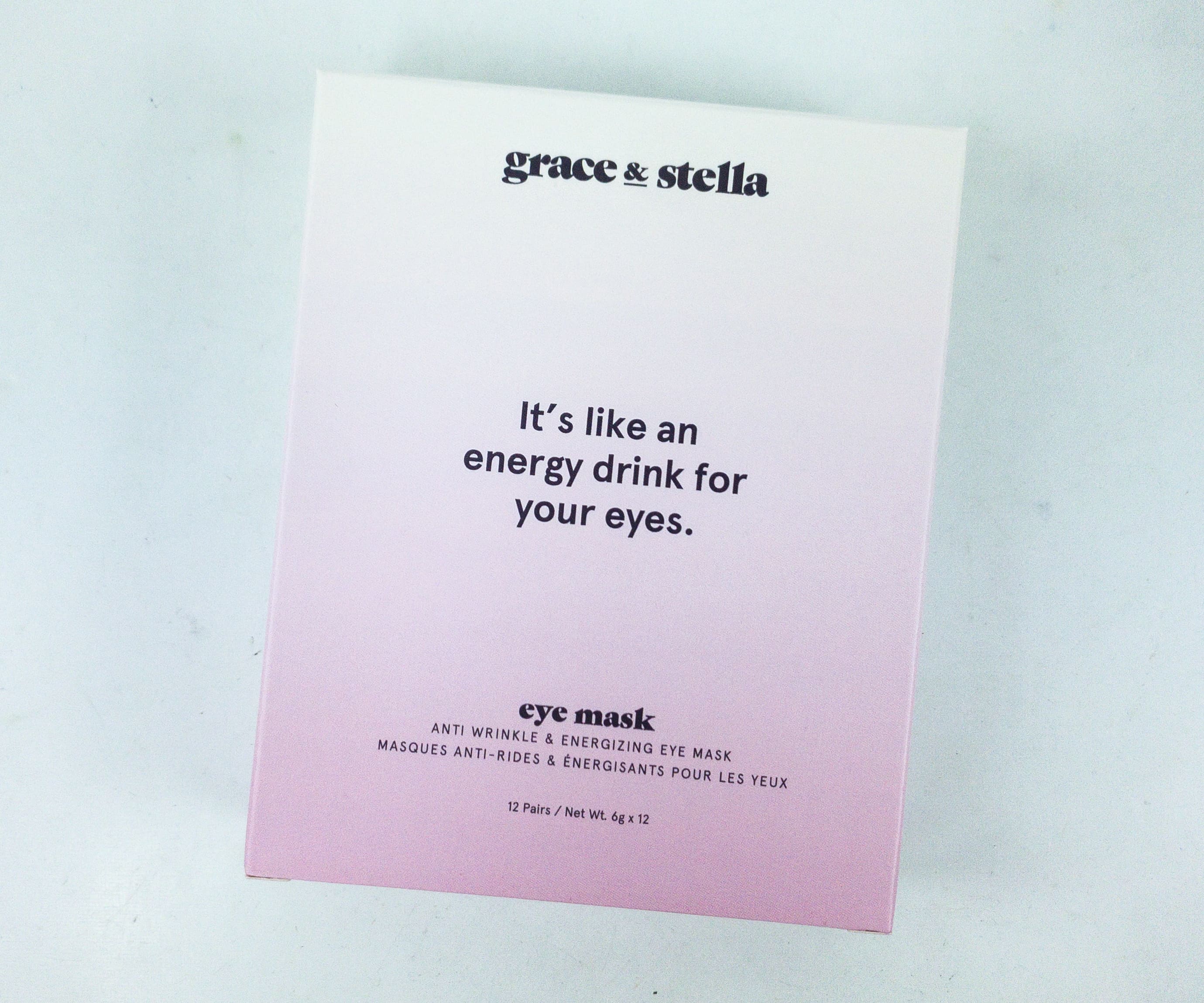 Grace & Stella Anti Wrinkle + Energizing Under Eye Masks ($16.99) It's a box if under-eye masks! The packaging is minimalistic but it easily got my attention because it says "it's like an energy drink for your eyes."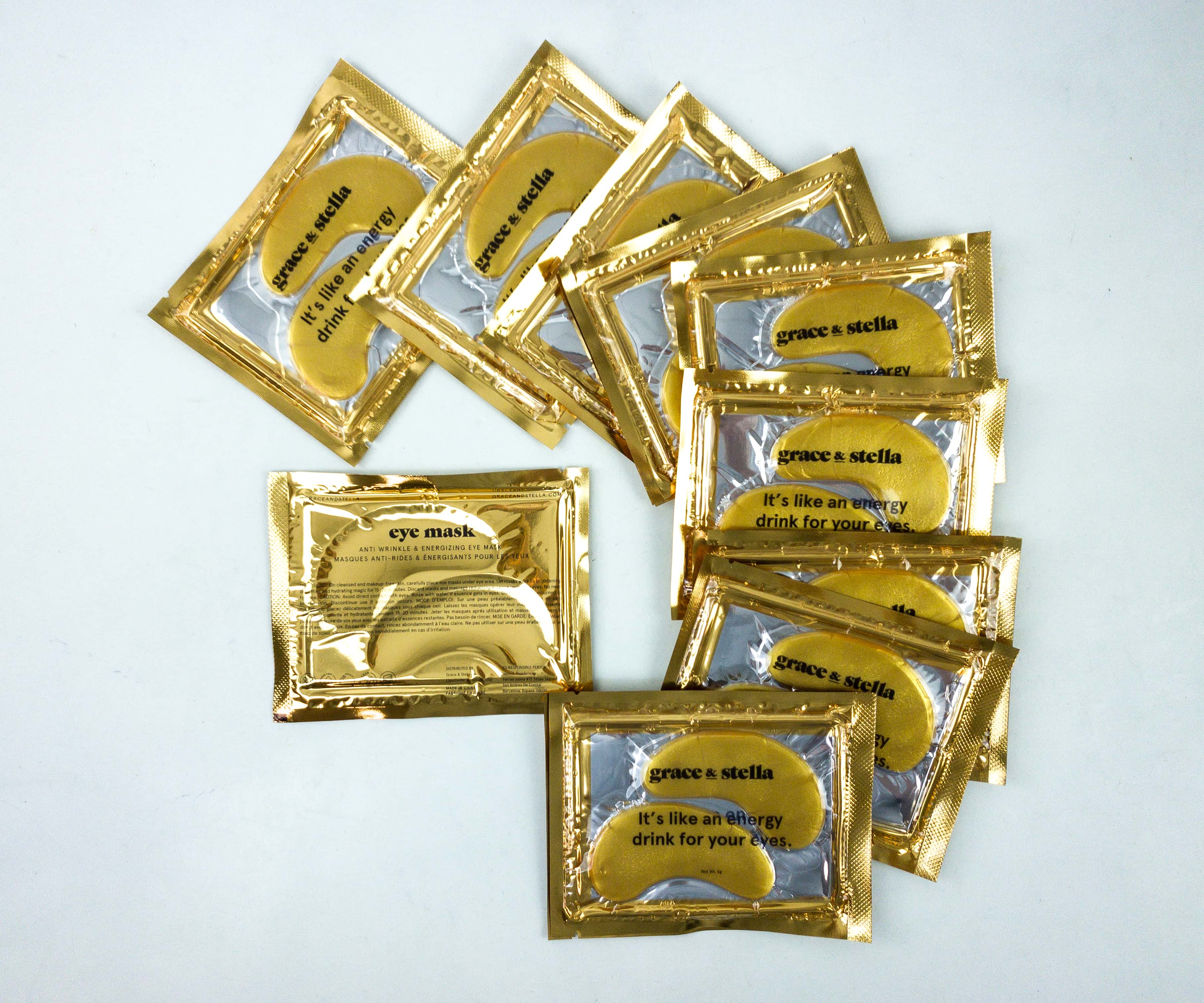 Each pair is packed and sealed separately. These little masks contain lots of amazing ingredients including hyaluronic acid that moisturizes the skin!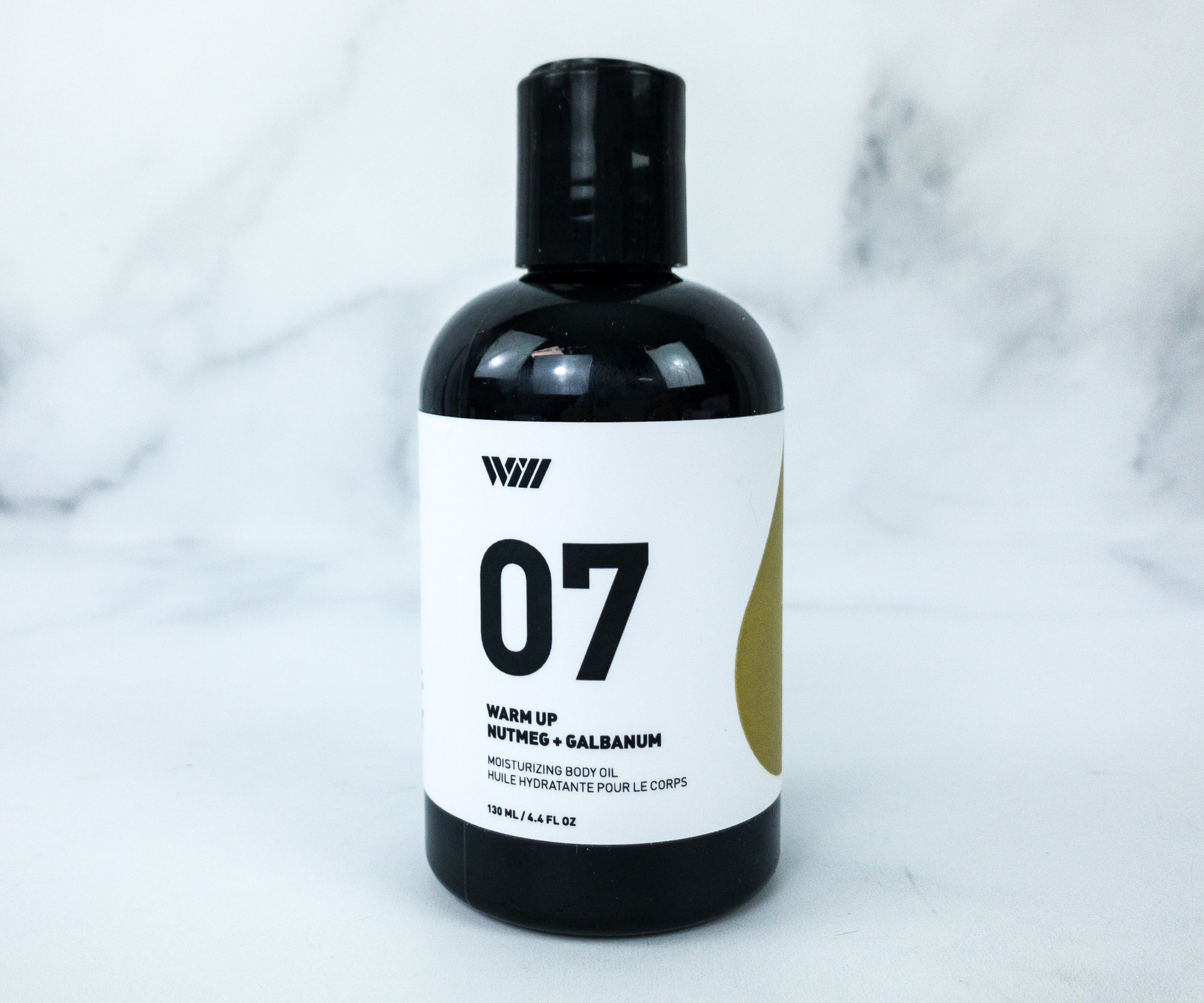 Way Of Will 06 Warm Up Moisturizing Body Oil ($32) This is an indulgent body oil that not only treats your skin, but also your mind. Enriched with Galbanum essential oil, it eases breathing and induces a sense of calm. I like the subtle scent and that the oil easily sinks into my skin. It doesn't feel icky or heavy at all.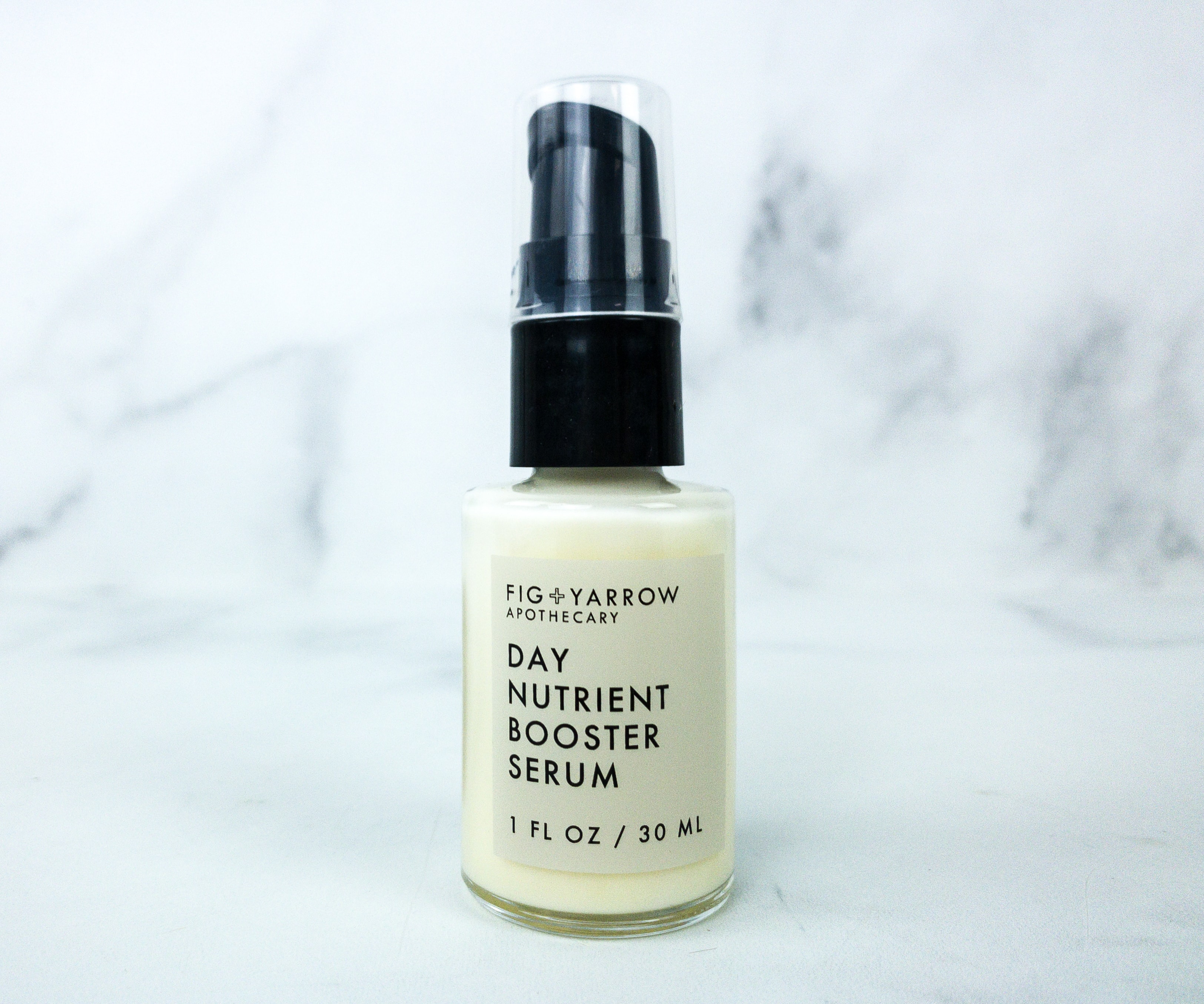 Fig + Yarrow Day Nutrients Booster Serum ($34) Packed with a blend of natural botanicals and antioxidants, this serum promotes skin elasticity and makes the skin look more radiant. It's great for anyone with stressed or aging skin. Key ingredients include antioxidant-rich acai berry, redness-reducing sea buckthorn, and skin-repairing flax seed. It's ideally applied in the morning, and all you need are 2-3 pumps per application.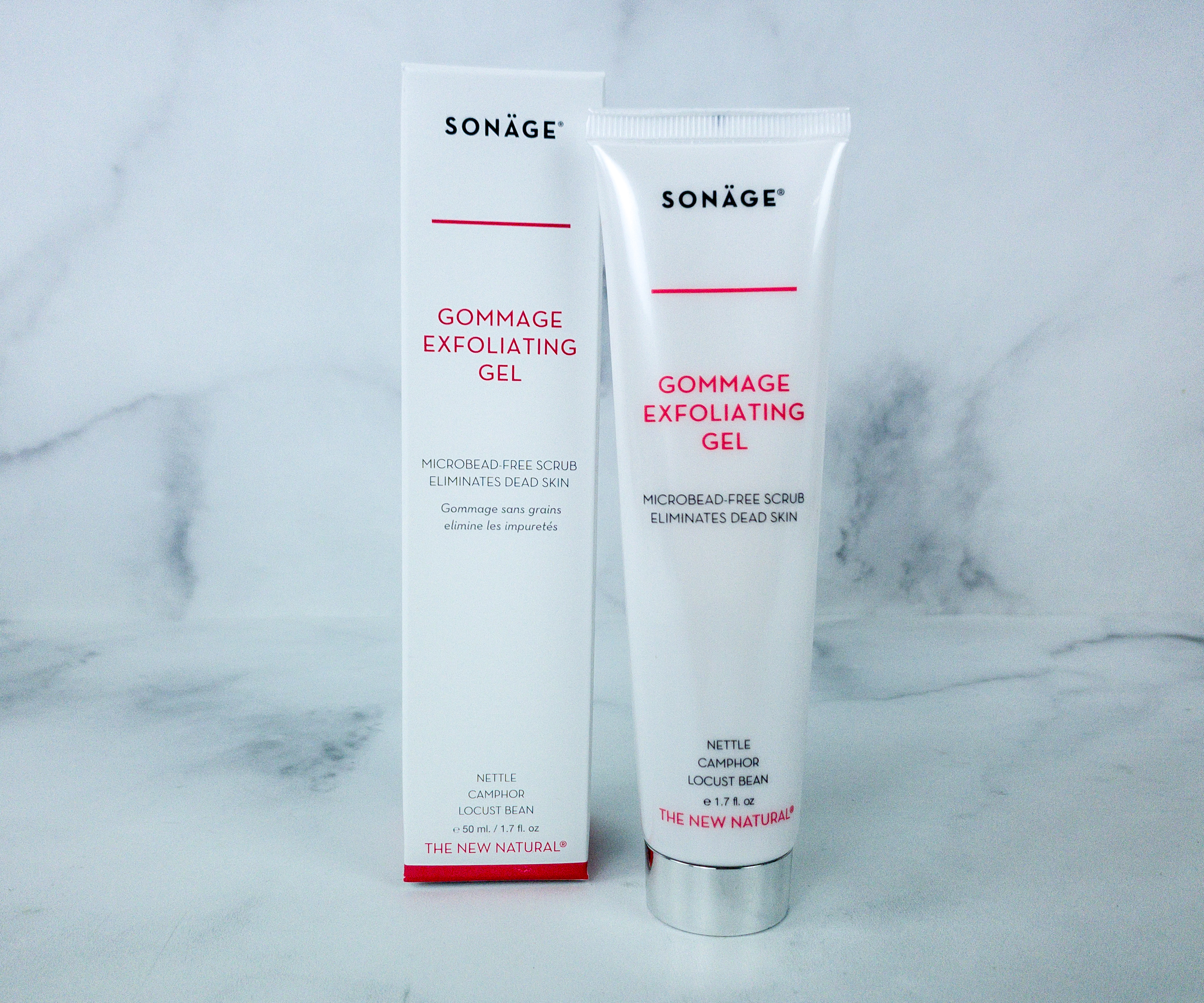 Sonage Gommage Exfoliating Gel ($36) This exfoliating gel is non-abrasive but it does its job of eliminating dead skin cells really well. The formula also has lime oil which is known to brighten skin. I love how this leaves my skin feeling clean and velvety smooth after use! To use, just apply a generous amount to your face and neck then leave it for 1-2 minutes. Then, remove using your fingertips. It's ideally used once a week for normal skin and twice a week on acne-prone or combination skin.
Luxo 100% Soy Wax Midnight Pine Luxury Candle ($15) The scent of this candle is very relaxing and comforting.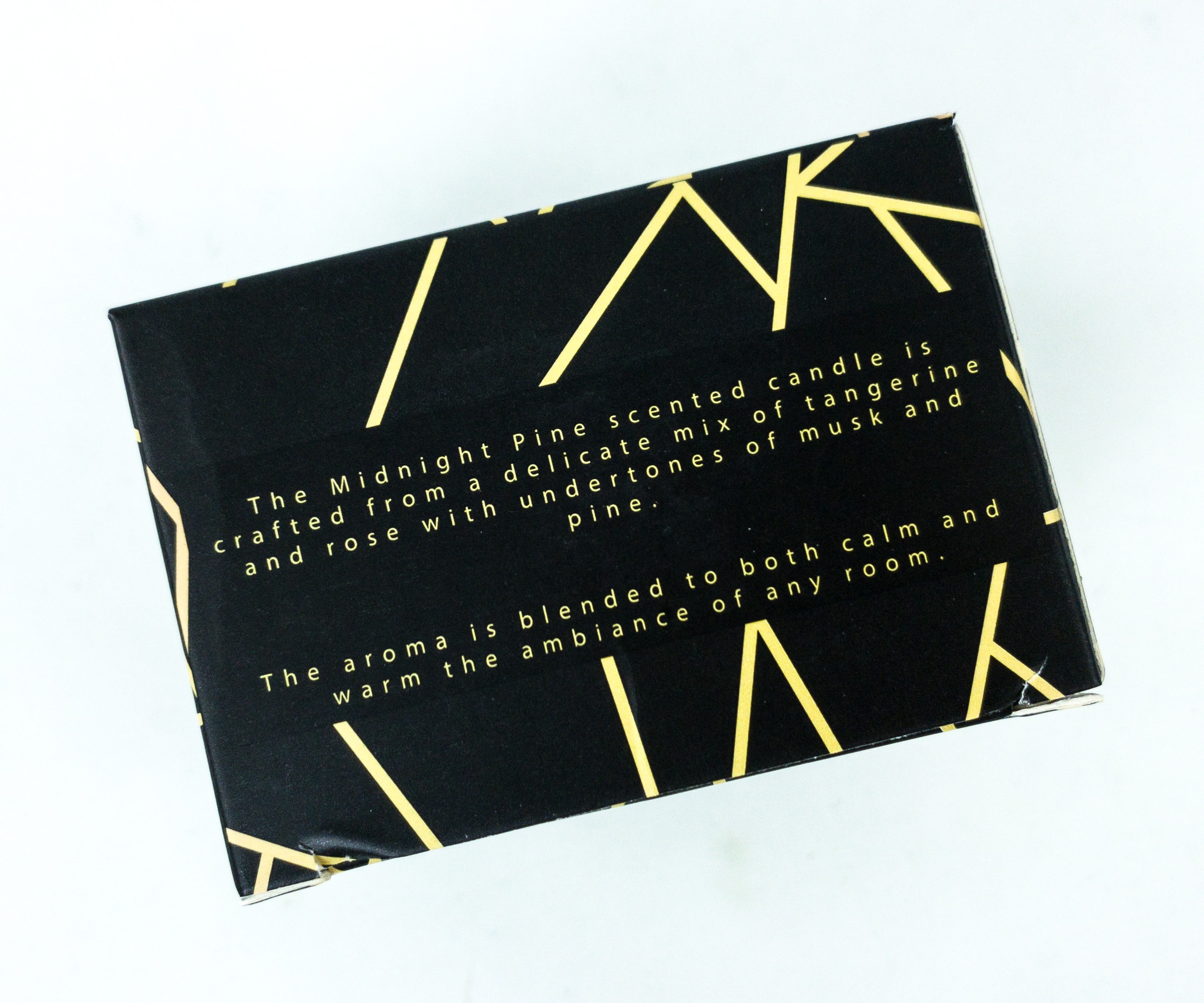 The scent is very earthy with a hint of tang that definitely gives a warm and relaxing vibe to the room where it is lit.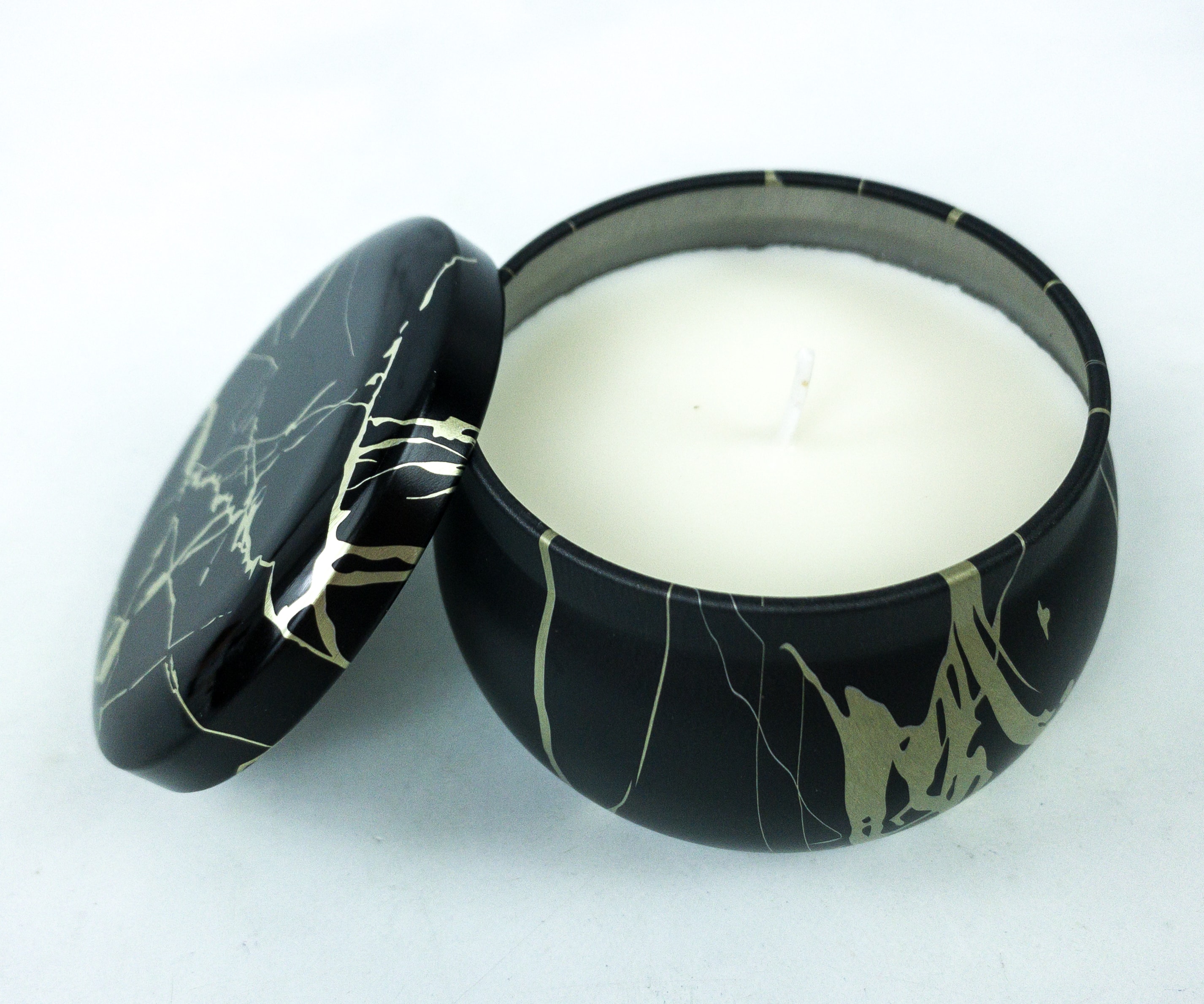 The packaging is gorgeous! The black base color with splattered gold streaks is a very classic and elegant look. I will definitely repurpose this after I'm finished with the candle!
Robe N Hood Namaste In Bed Faux Silk Bathrobe With Hood ($39) The last item from this box is an amazing robe from Robe N Hood! It came neatly tucked with a ribbon and the brand logo.
It has "namaste in bed" embroidered in the left chest! Ain't that catchy?
It has belt hoops on the side so the belt stays in its place and won't get lost come laundry time!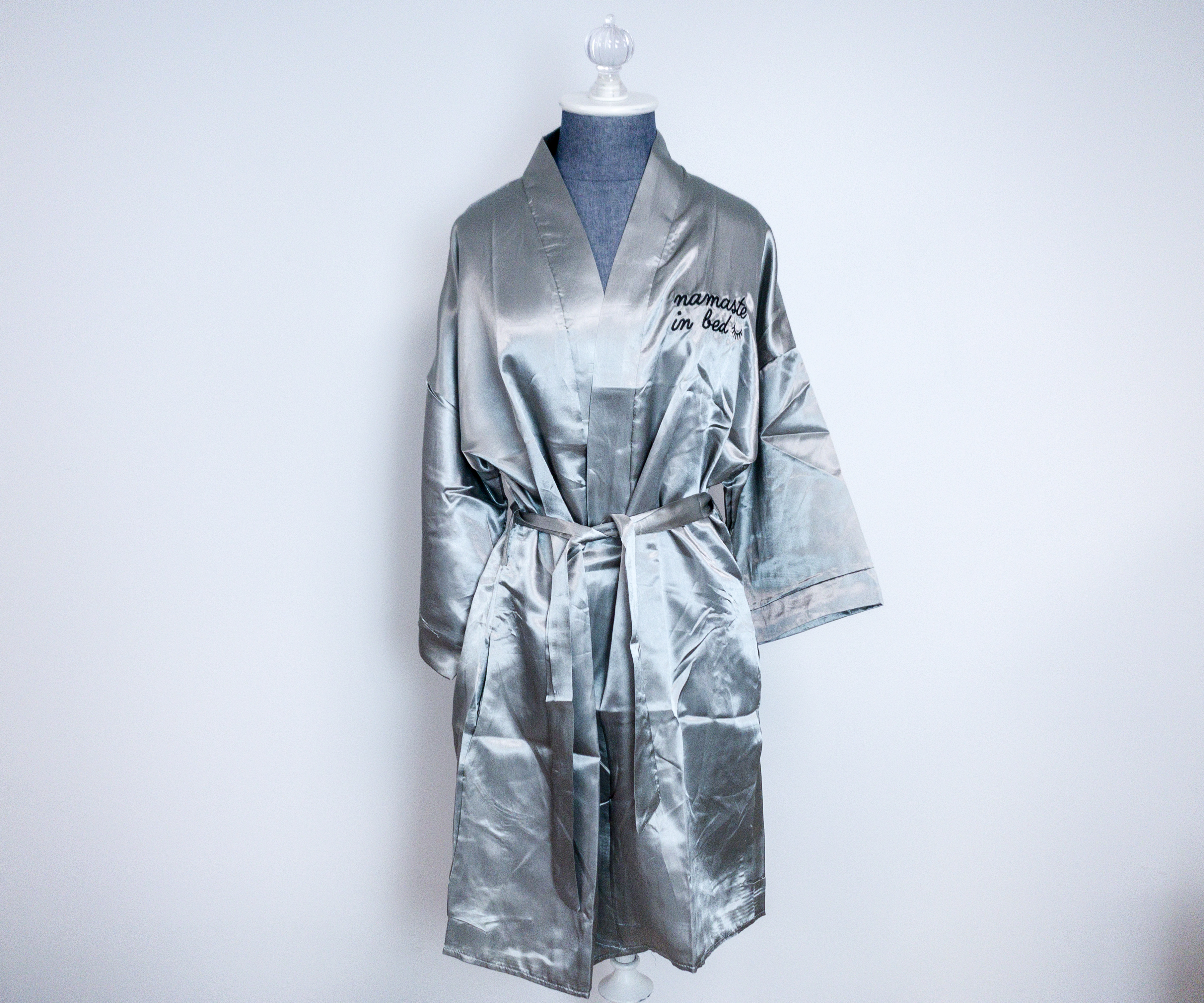 This faux silk robe feels luxurious on the skin. It gives off a classic vintage vibe when worn and I am all for it!
Another amazing box from TheraBox! They never fail to remind me to pamper myself every once in a while by sending out amazing products that I can use in the comfort of my own home. My favorite item this month is the journal. With amazing reminders at the start of my day, it keeps me uplifted and helps me maintain my focus so I can easily make it through my daily tasks. I also like the candle they sent. I find that the scent is very calm and soothing! All the items from this box are very purposeful and I am so in love with them. From skincare to overall wellness, this box definitely nailed the theme Rejuvenate!
What do you think of this month's box?