The Nick Box brings back the most memorable 90's Nickelodeon characters through a quarterly subscription box for $49.99 per box plus $7 shipping. Each box is filled with nostalgic goodies like plush, apparel, toys, and other unique items from famous Nickelodeon shows like Hey Arnold!, Rugrats, Catdog and a lot more.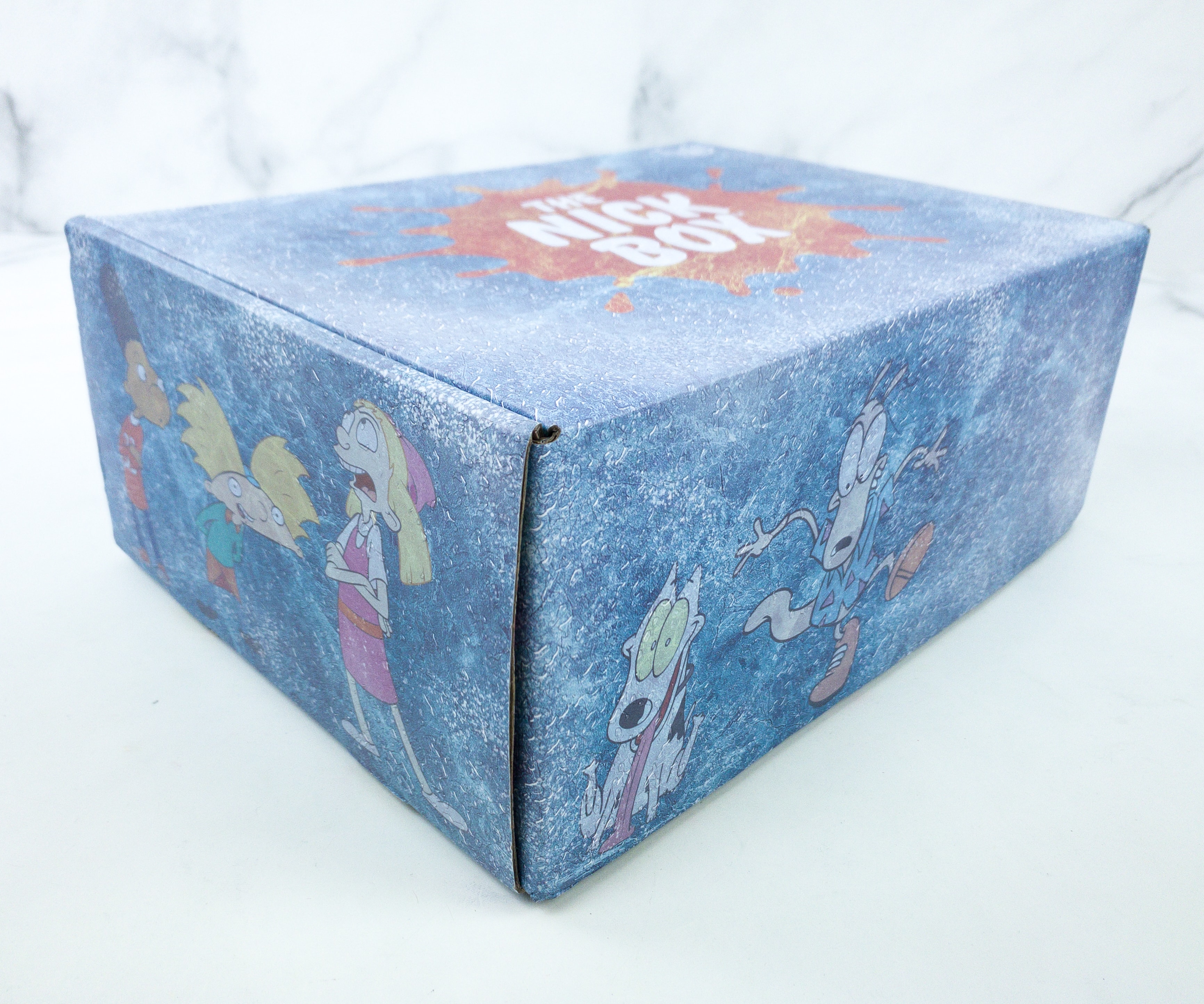 I'm seeing some of my favorite show references on the box!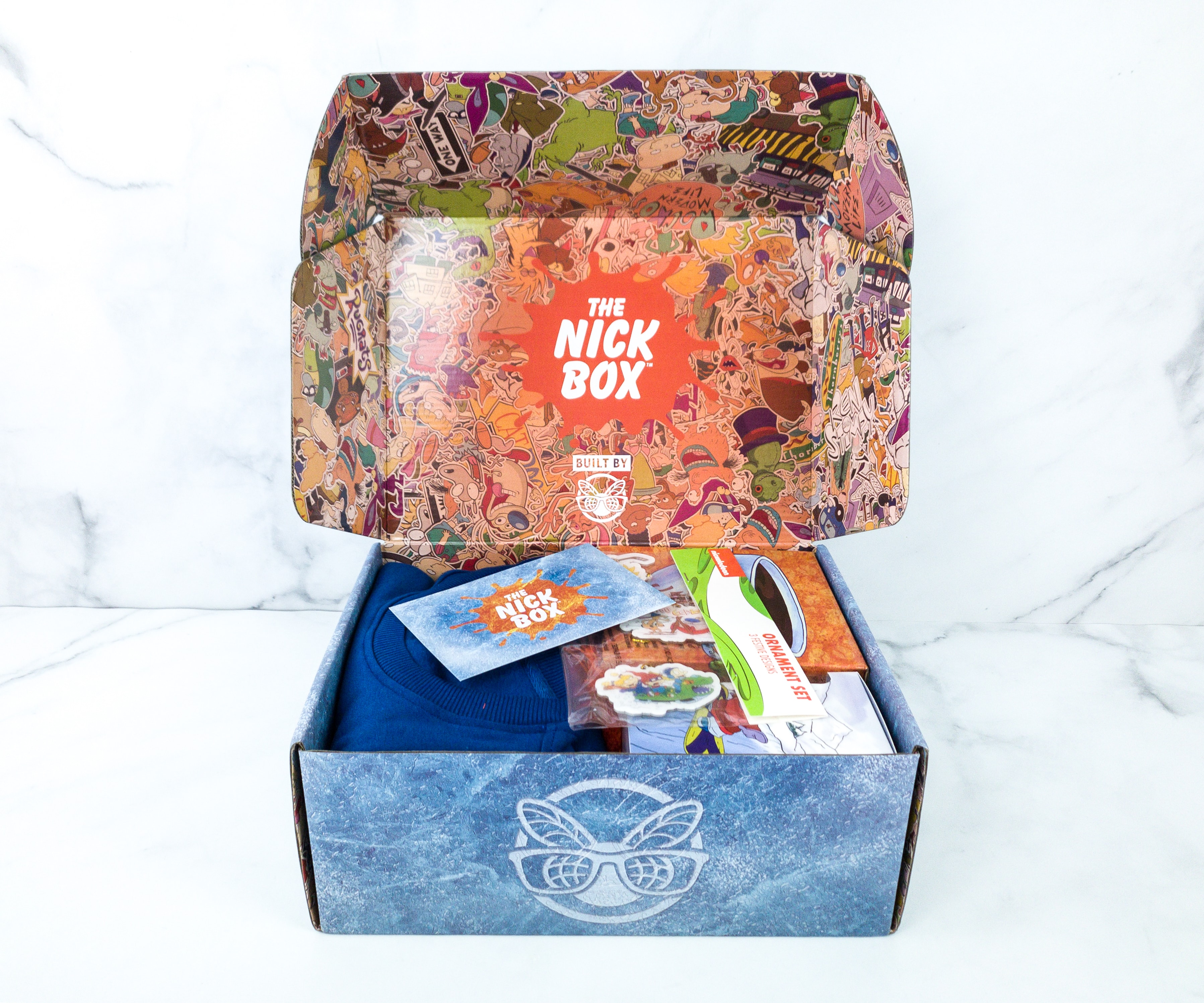 This box's theme is SLIME & ICE!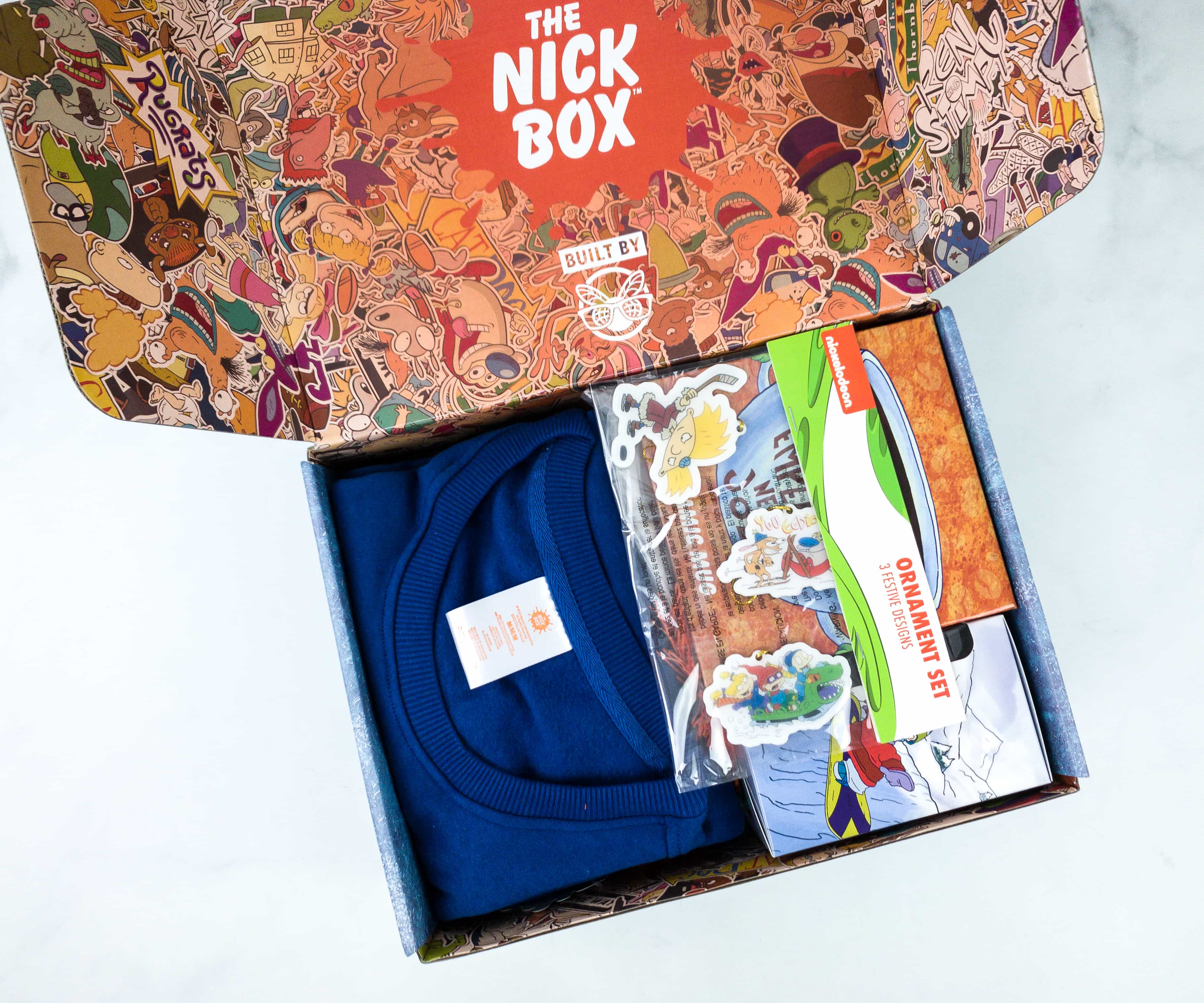 I'm so excited about what's in store for us! The box features all the Nick characters we grew up with like the Rugrats, Aaahh!!! Real Monsters, Rocko's Modern Life, Hey Arnold!, Ren and Stimpy, and Rocket Power!
This quarter's box looks cool! ❄❄❄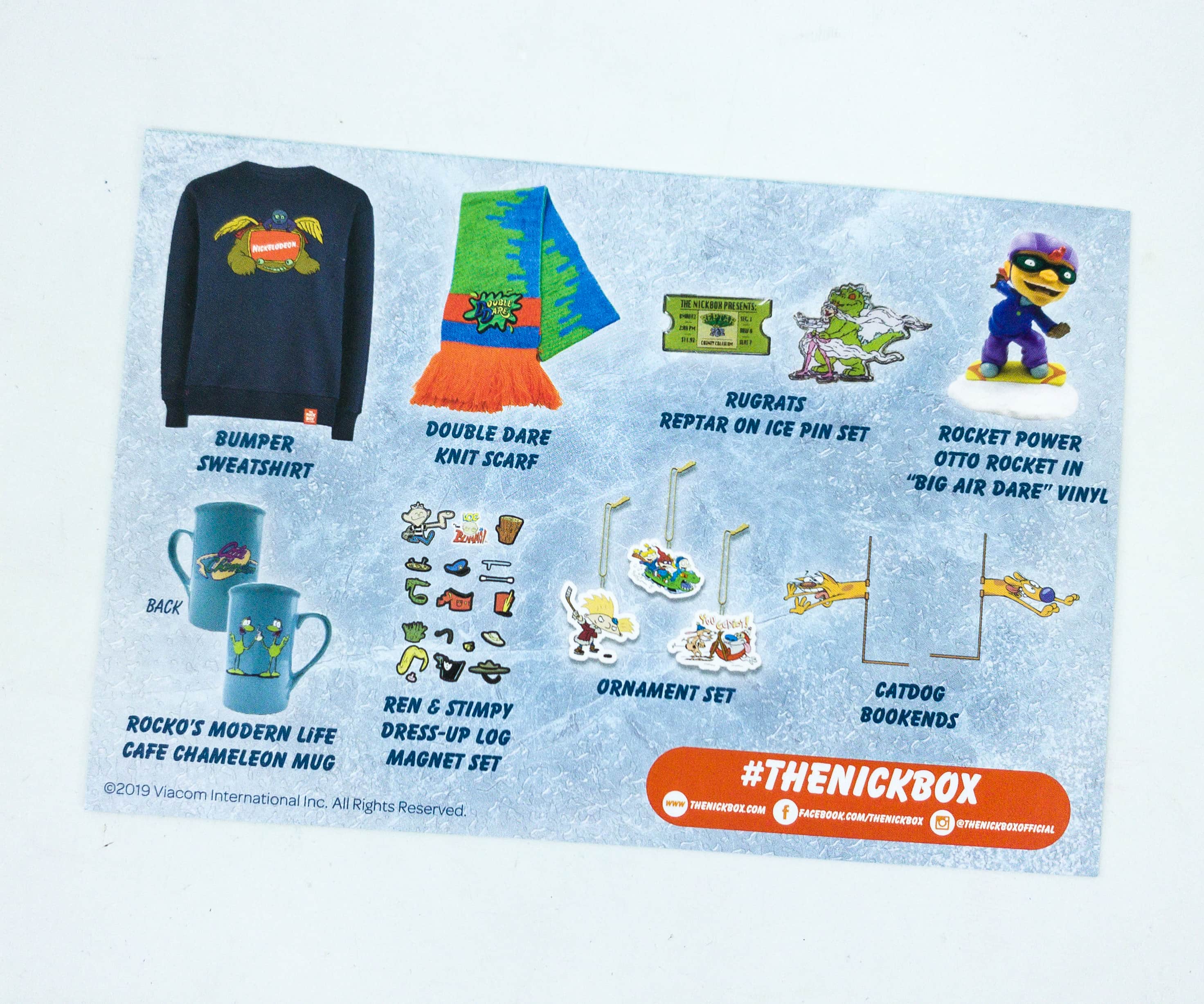 The information card contains a list of all the items included this quarter.
Everything in the Winter 2019 box!
CatDog Bookends. We got CatDog-themed bookends. They're perfect for keeping the books on my table organized. Unfortunately, the quality of this item was poor. We reached out to Culturefly:
We are replacing those who reach out to customer service with brand new ones once we get the in the warehouse. They are 100% better. One of our designers showed me them and they look amazing.
Some portions have the paint off.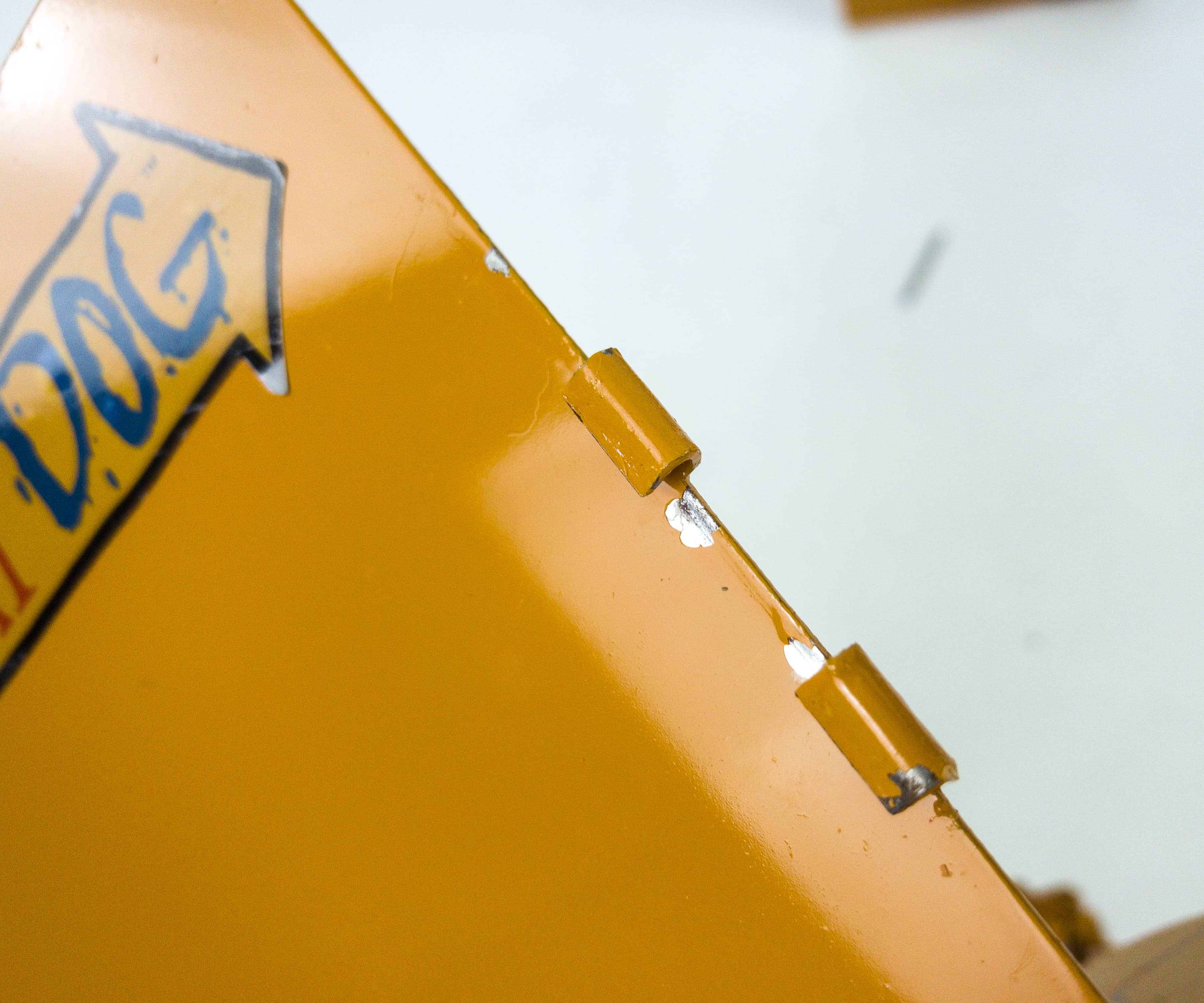 The hinges don't look good either!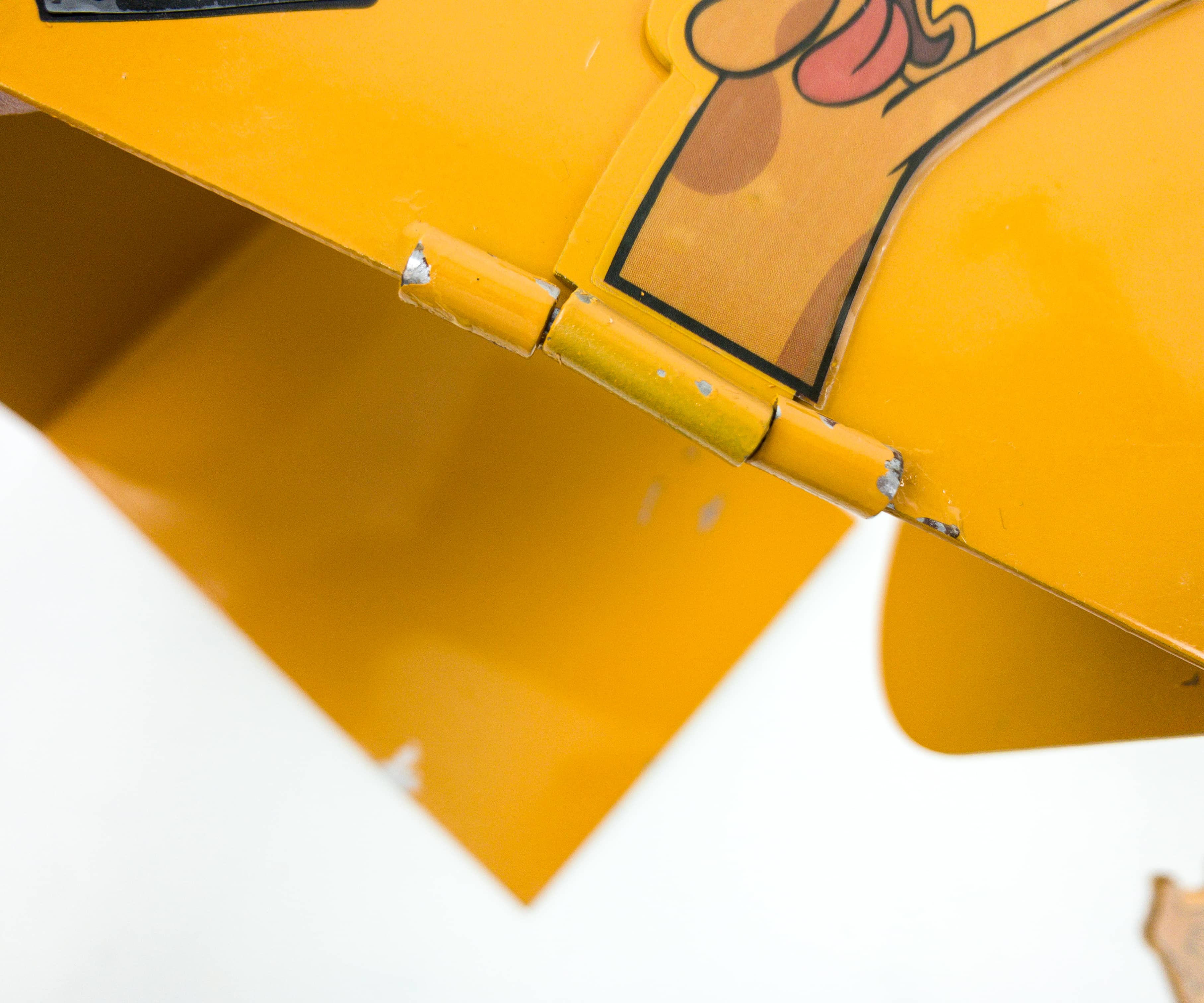 The hinge is where the character goes, but as we attached them, they're not perfectly aligned.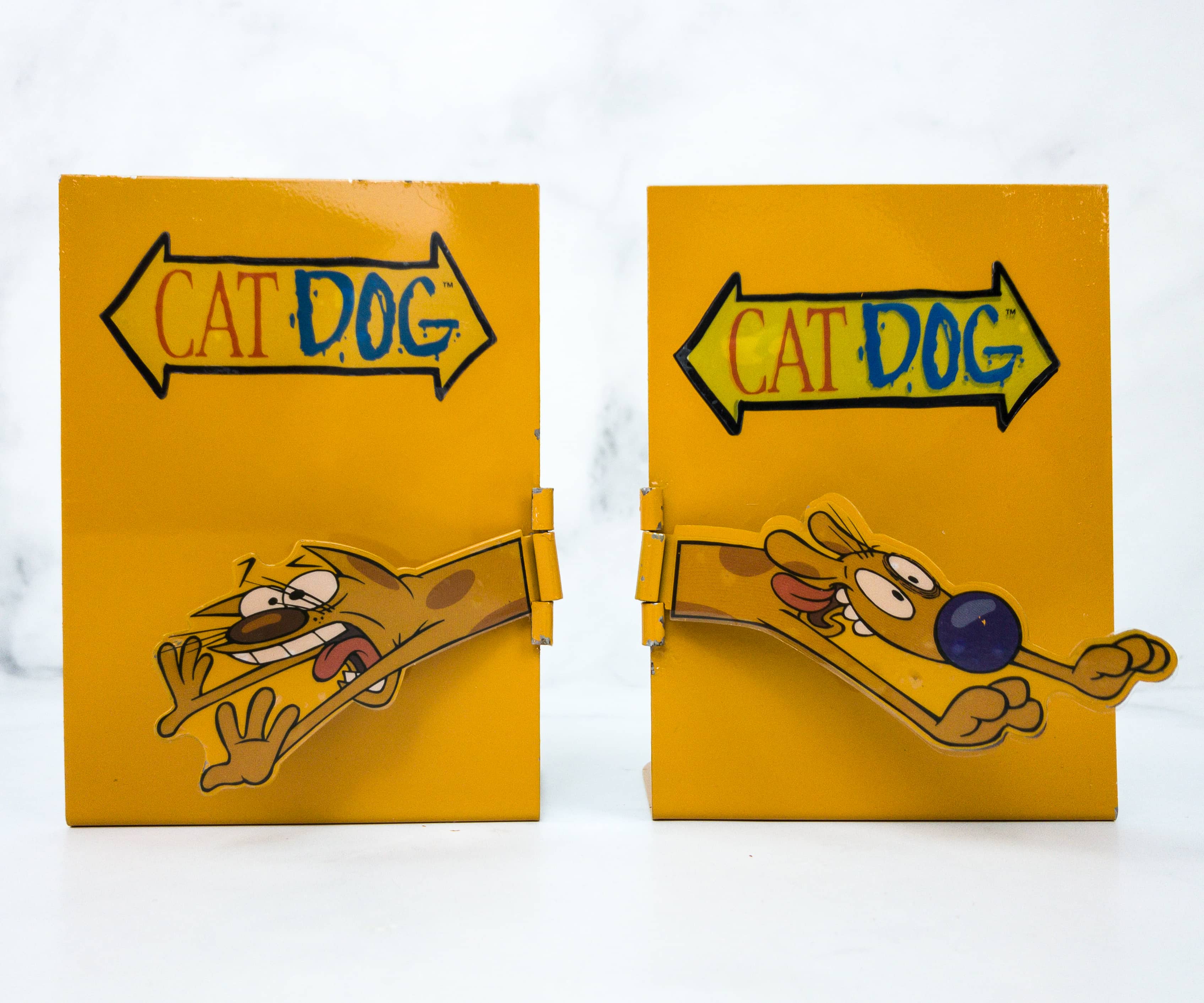 The bookends have so much to improve on. If they only arrived in perfect condition, they could've been my favorite from this box.
I'm still waiting on the replacements, which is why we delayed this review. If your bookends are in similar condition, definitely reach out using the Contact Us page on The Nick Box site!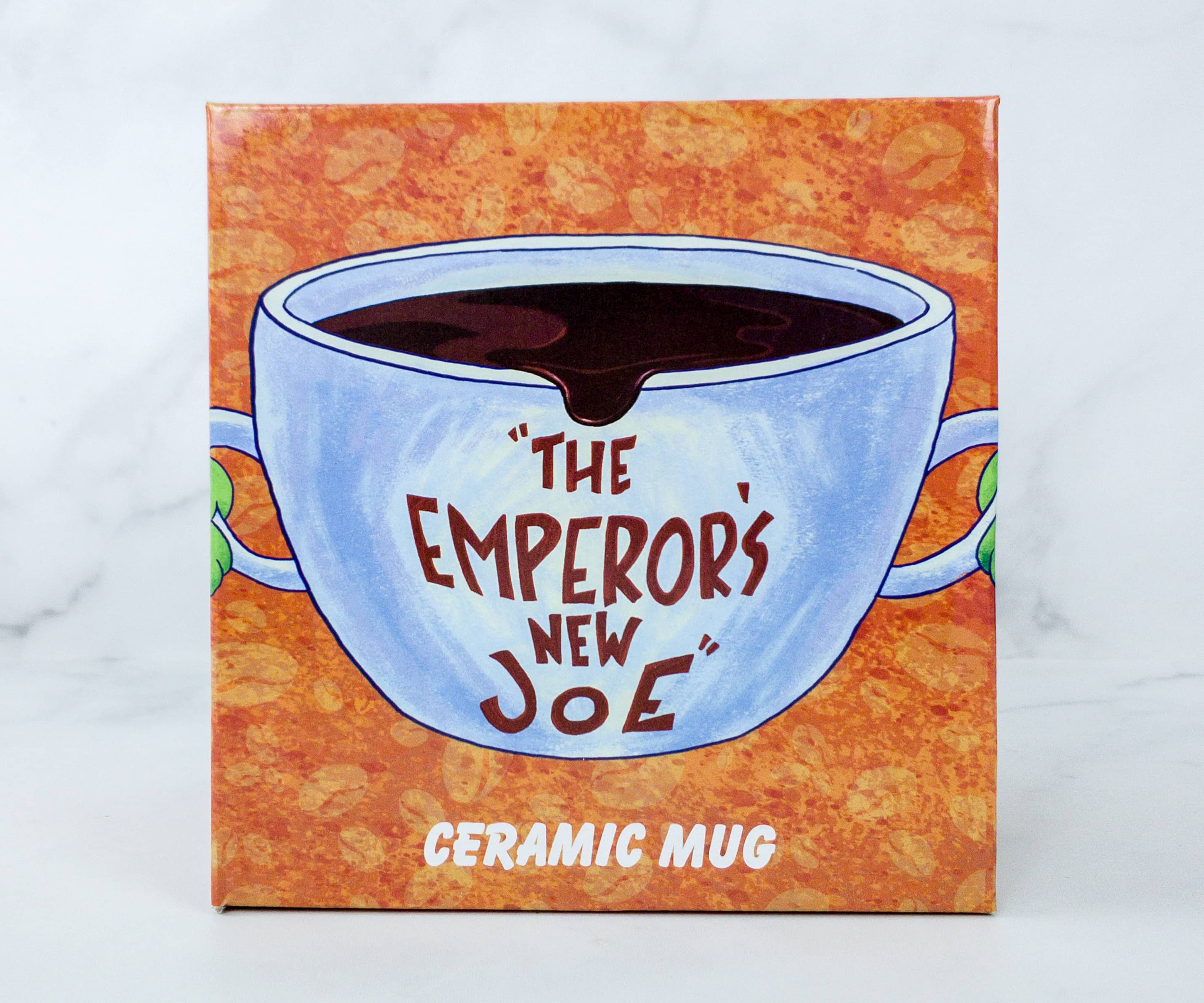 Rocko's Modern Life Cafe Chameleon Mug. The next item is a mug in a box, and it features Rocko's Modern Life!
The box is pretty cool, which also makes it giftable!
The mug is in blue, with the Chameleon twins on them sharing a steaming cup of joe!
The other side of the mug features the Cafe Chameleon branding.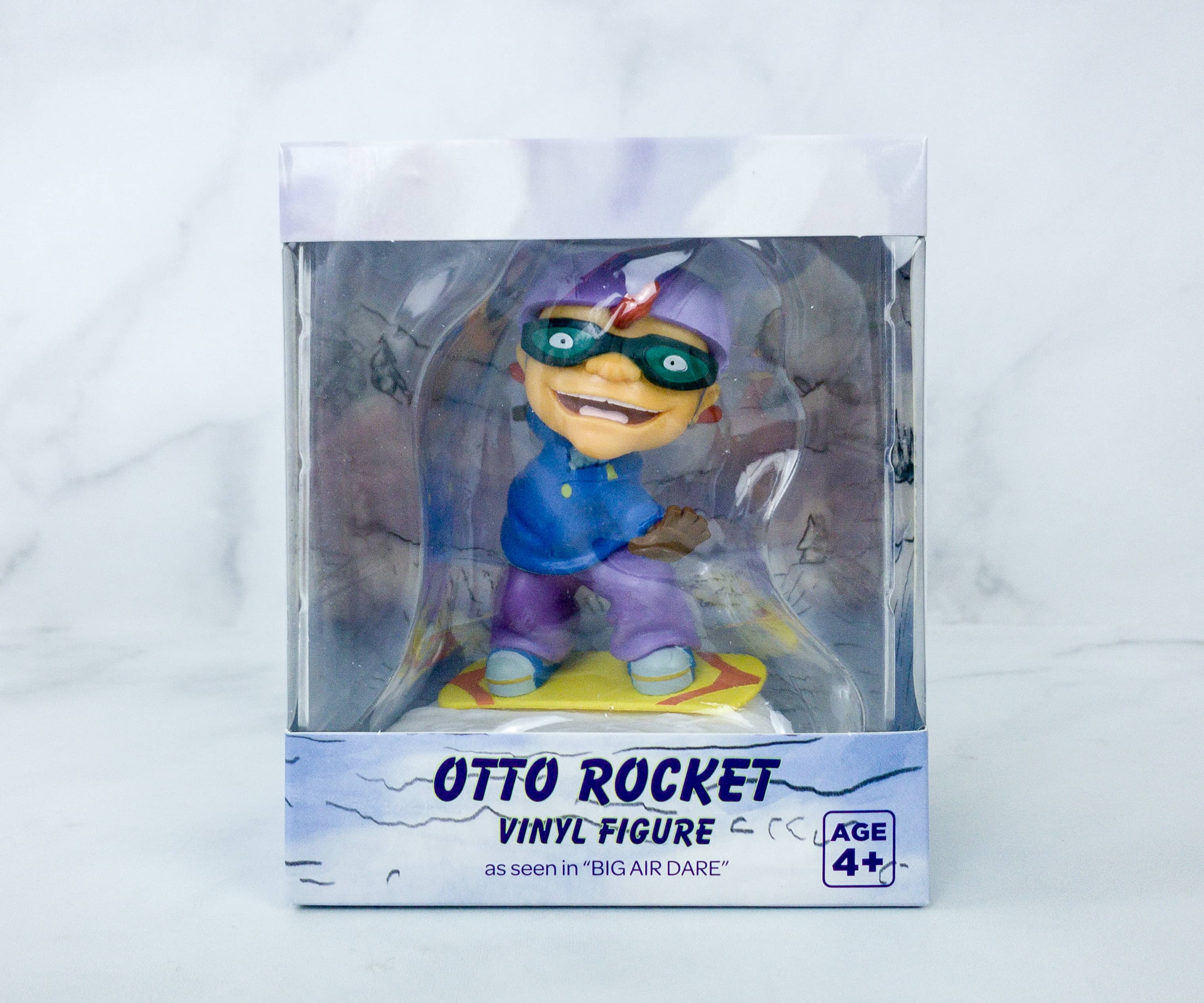 Rocket Power Otto Rocket In "Big Air Dare" Vinyl. If there's something that really makes me excited to open a Nick Box, it's definitely the vinyl figure! For this Slime & Ice box, I got an Otto Rocket figure, as seen in the "Big Air Dare" segment of the 19th episode of the Rocket Power!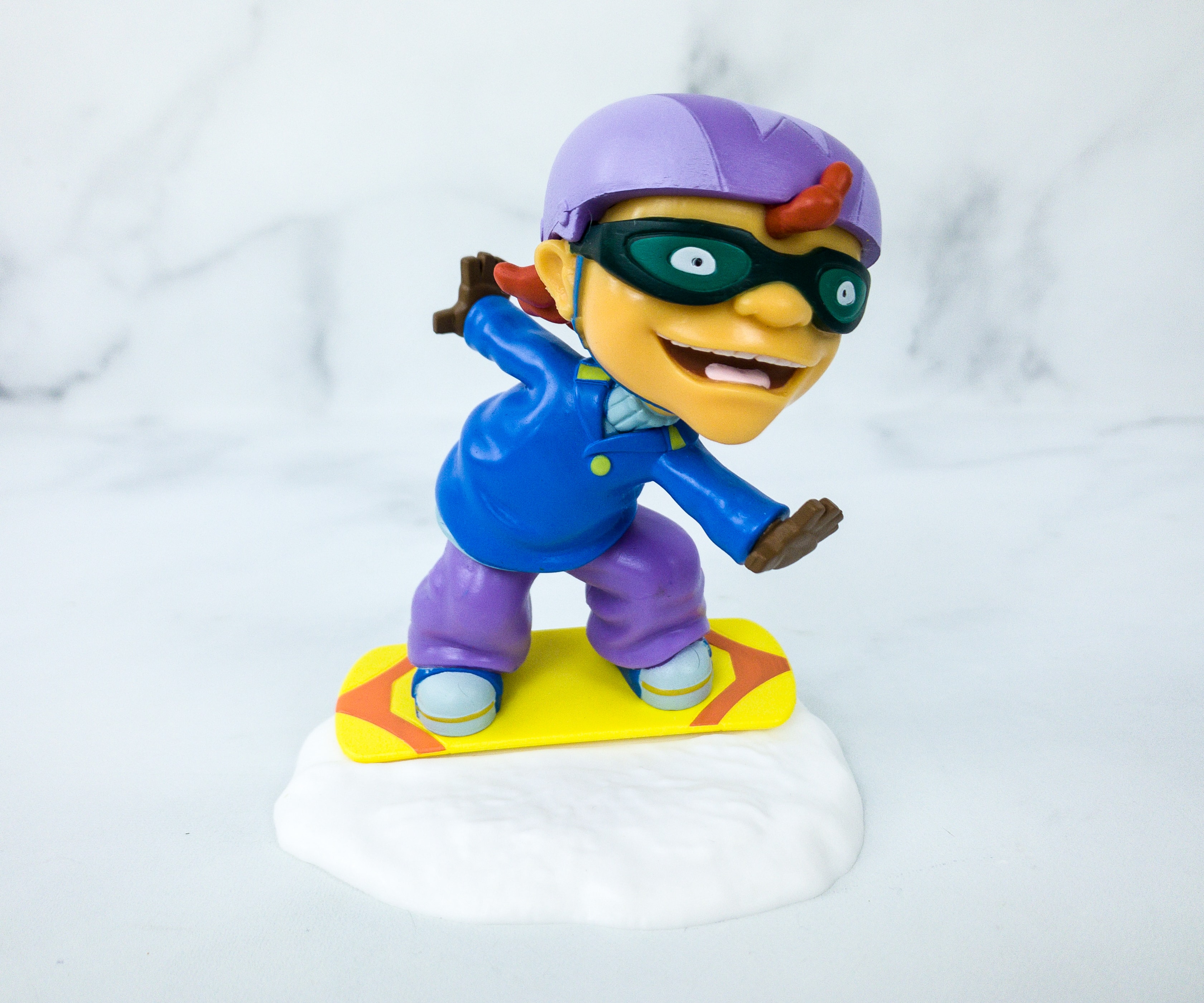 The lead character of the show, Otto Rocket, is having fun on the ice. He's wearing a full Snowboarding gear!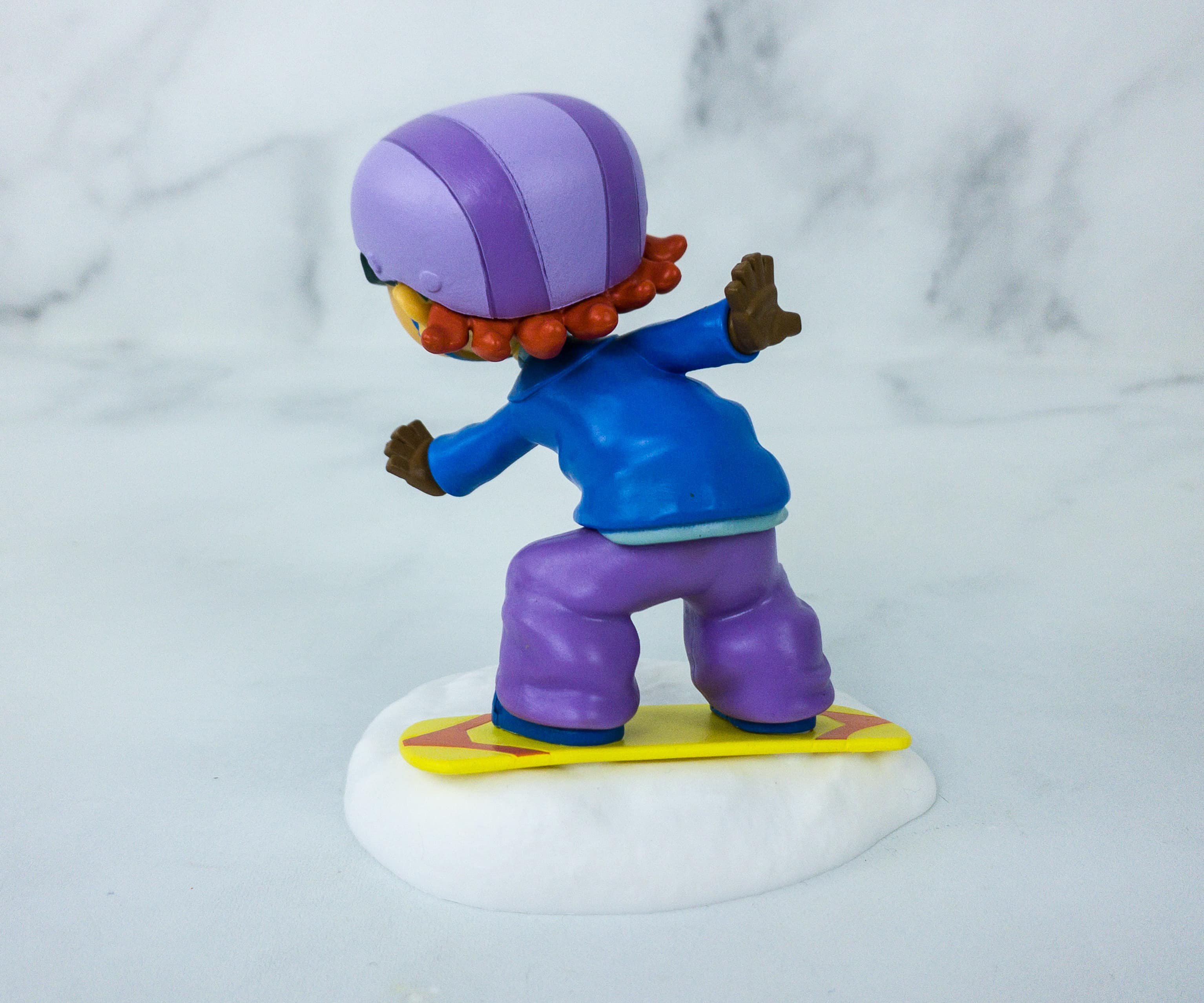 The segment "Big Air Dare" shows us the fierce battle between Otto and Regie to see who is the best snowboarder. Since they're both great, everyone decided that they should take on the "The Big Air" challenge, which is for experienced adult riders only, to decide on who really is the greatest.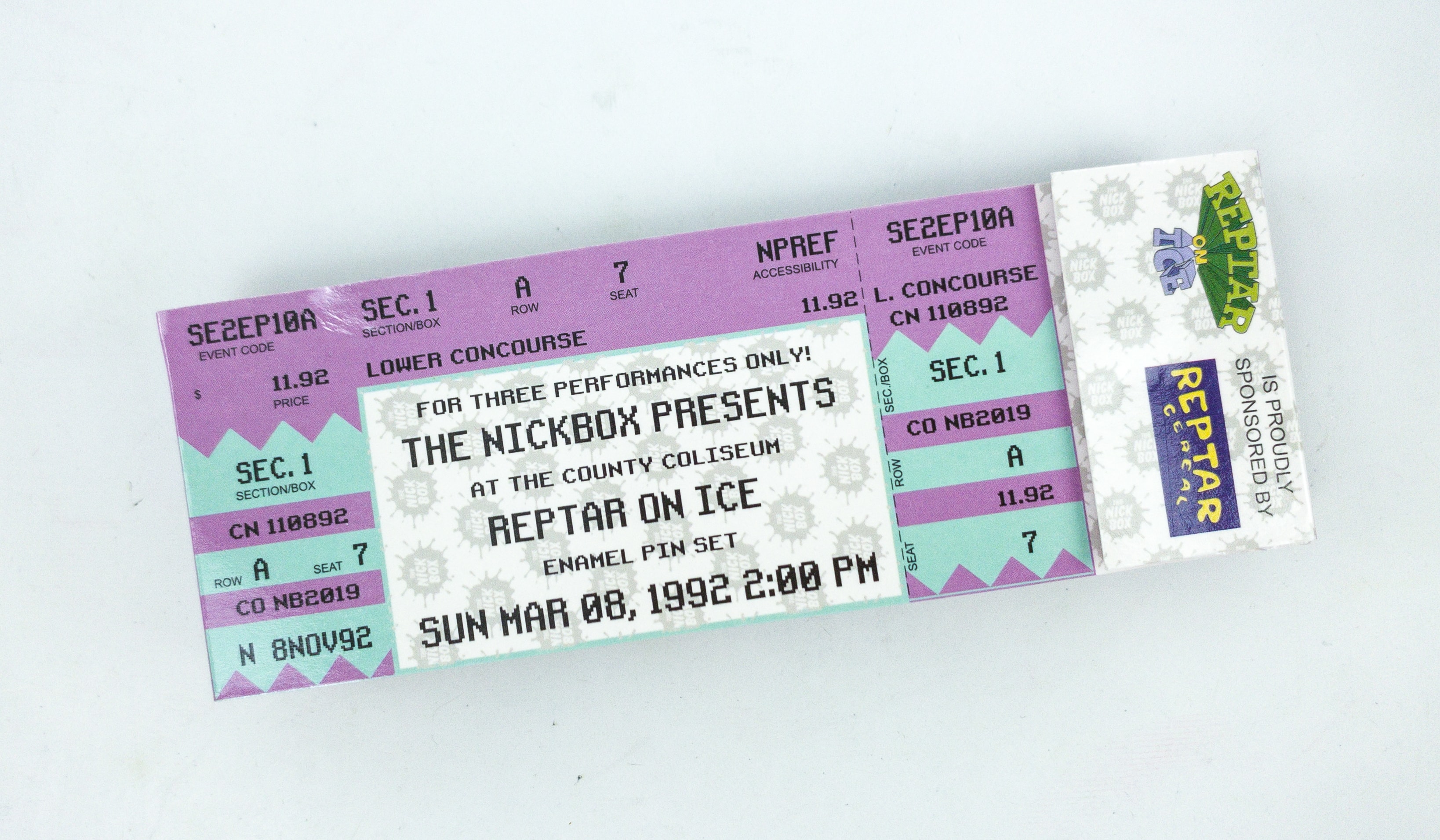 Rugrats Reptar on Ice Pin Set. The pin set that I got this quarter is placed inside a Reptar on Ice ticket!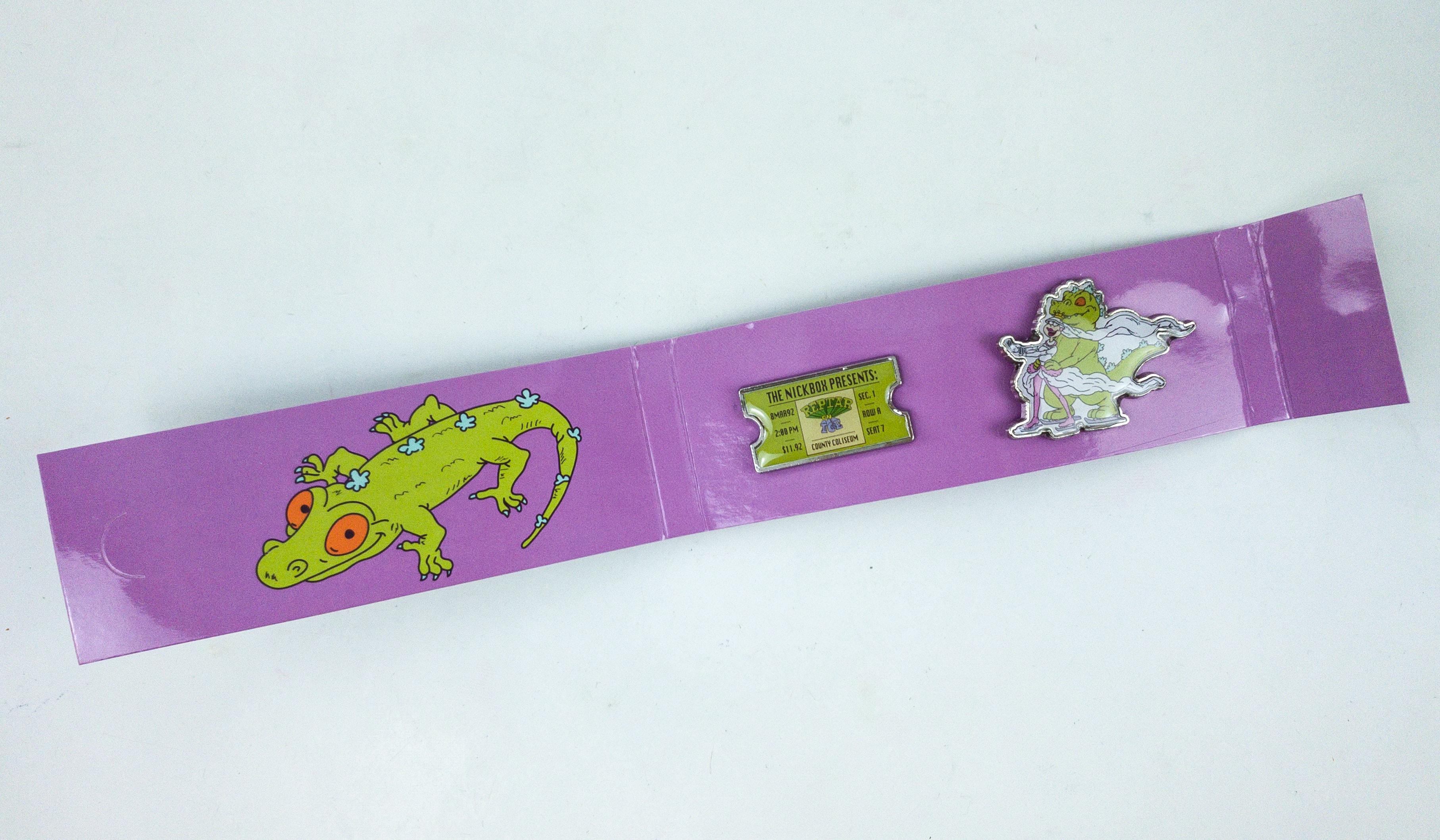 As you open the package, you'll find two pins inside!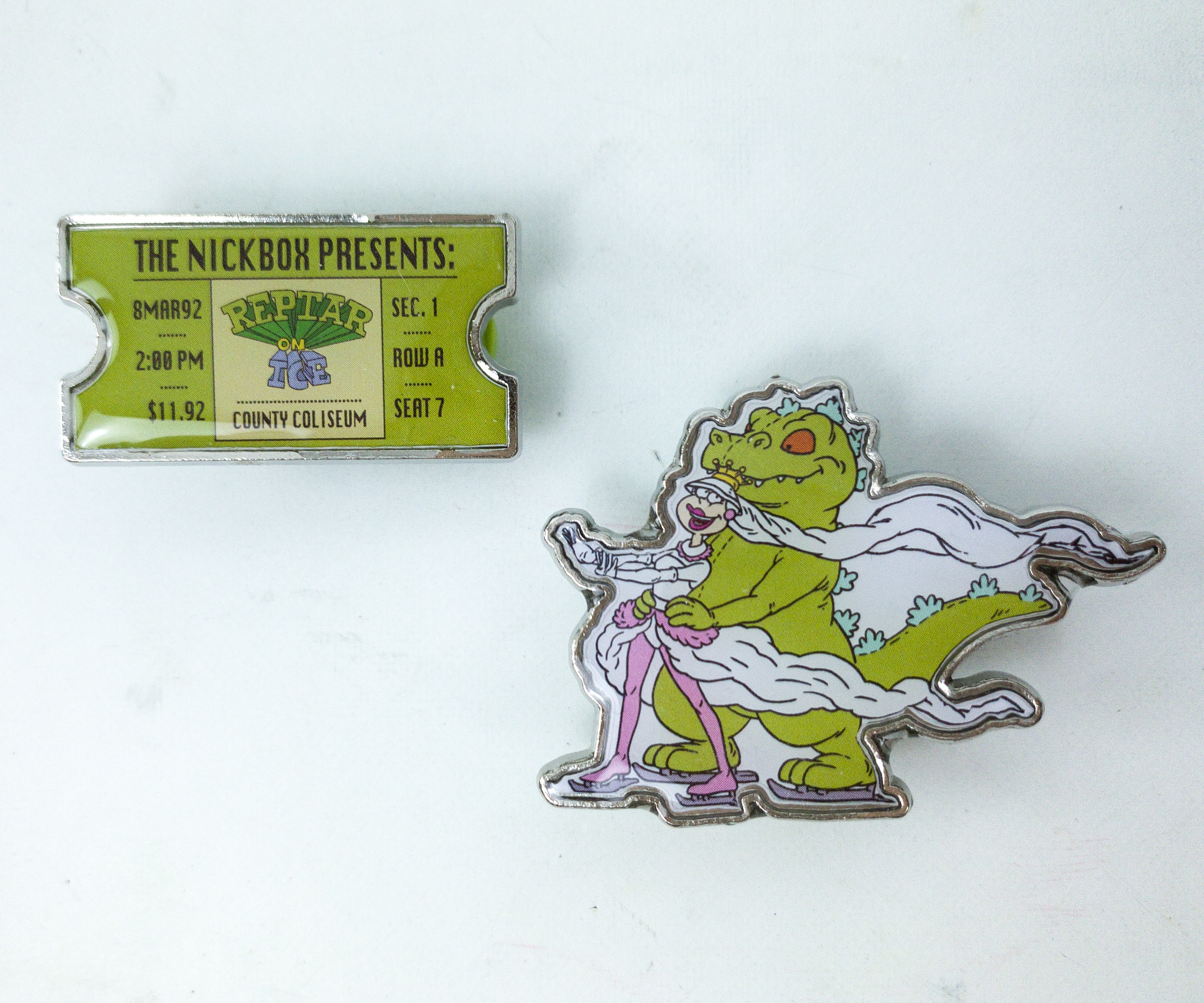 There are two cool pins in the ticket, once is shaped like a ticket stub, and another features Reptar enjoying his performance on ice!
Ornament Set. The Nick Box also included holiday ornaments!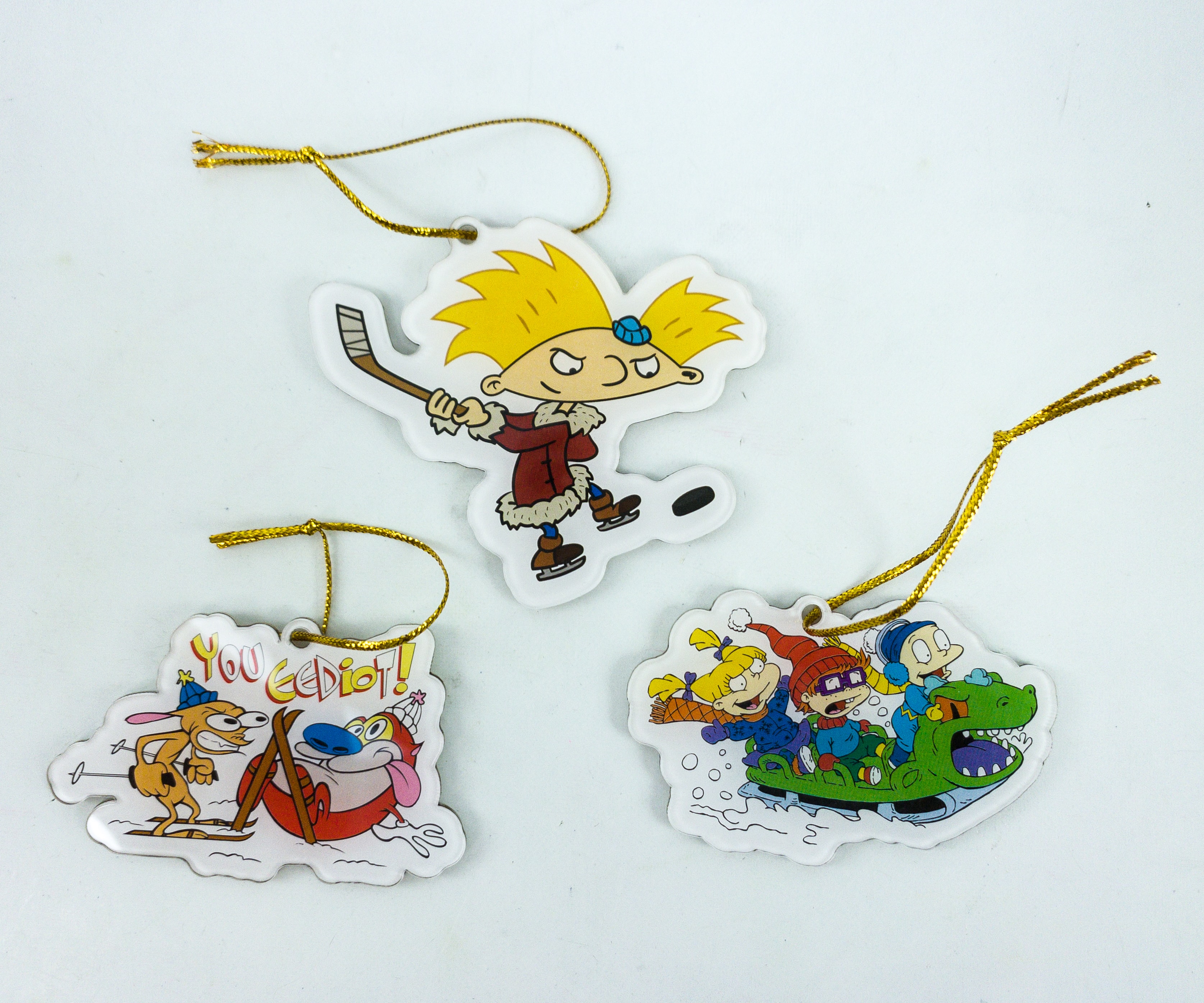 Each of the ornaments comes with a golden loop! There's Arnold playing Ice Hockey, The Rugrats on a Reptar sleigh, and Ren and Stimpy on skiing!
Ren & Stimpy Dress-Up Log Magnet Set. Log is a toy in one of The Ren and Stimpy show's commercials. We are experiencing this popular toy by playing with this magnet set!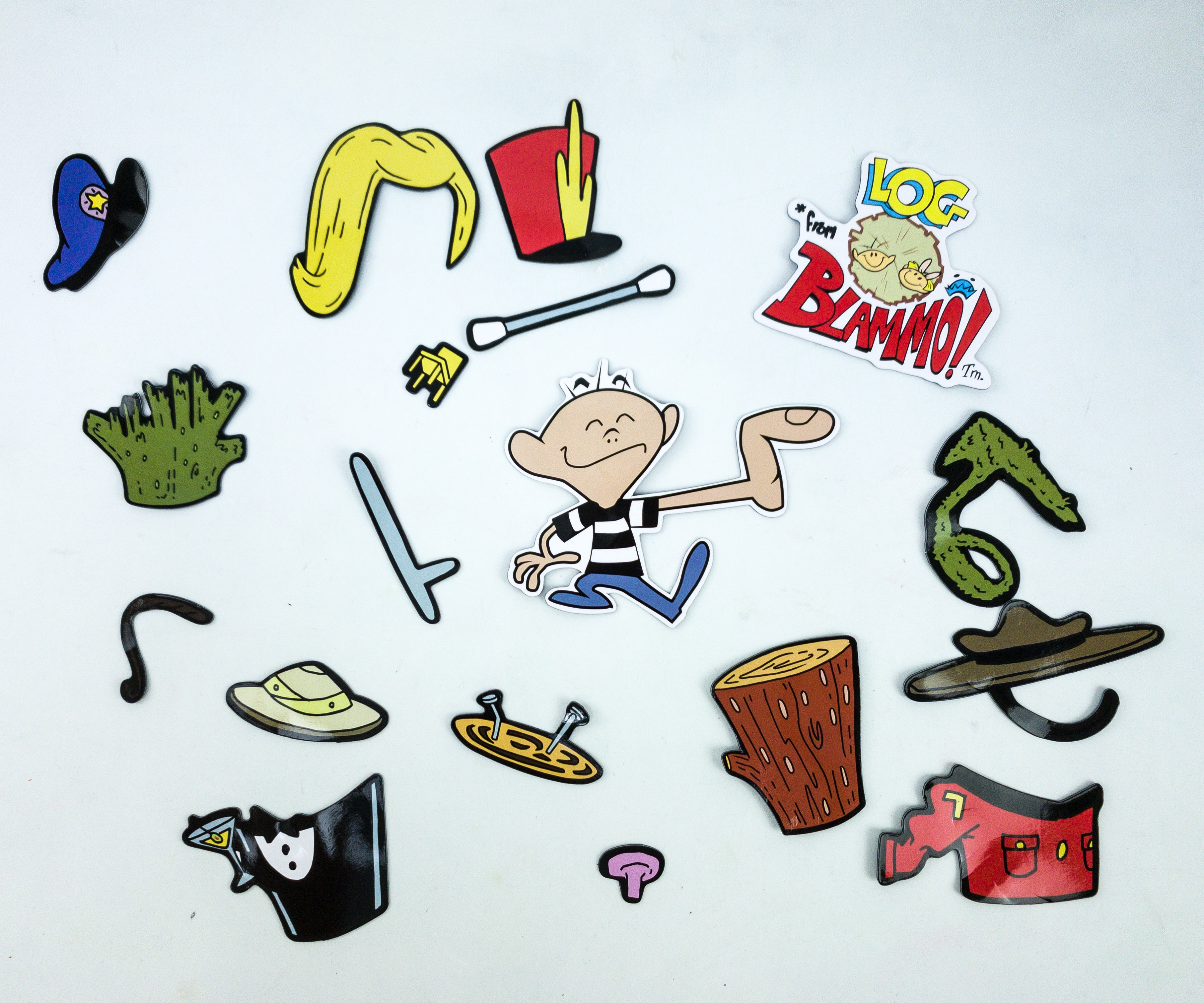 There are lots of magnetic pieces that we can play with and add to the Log!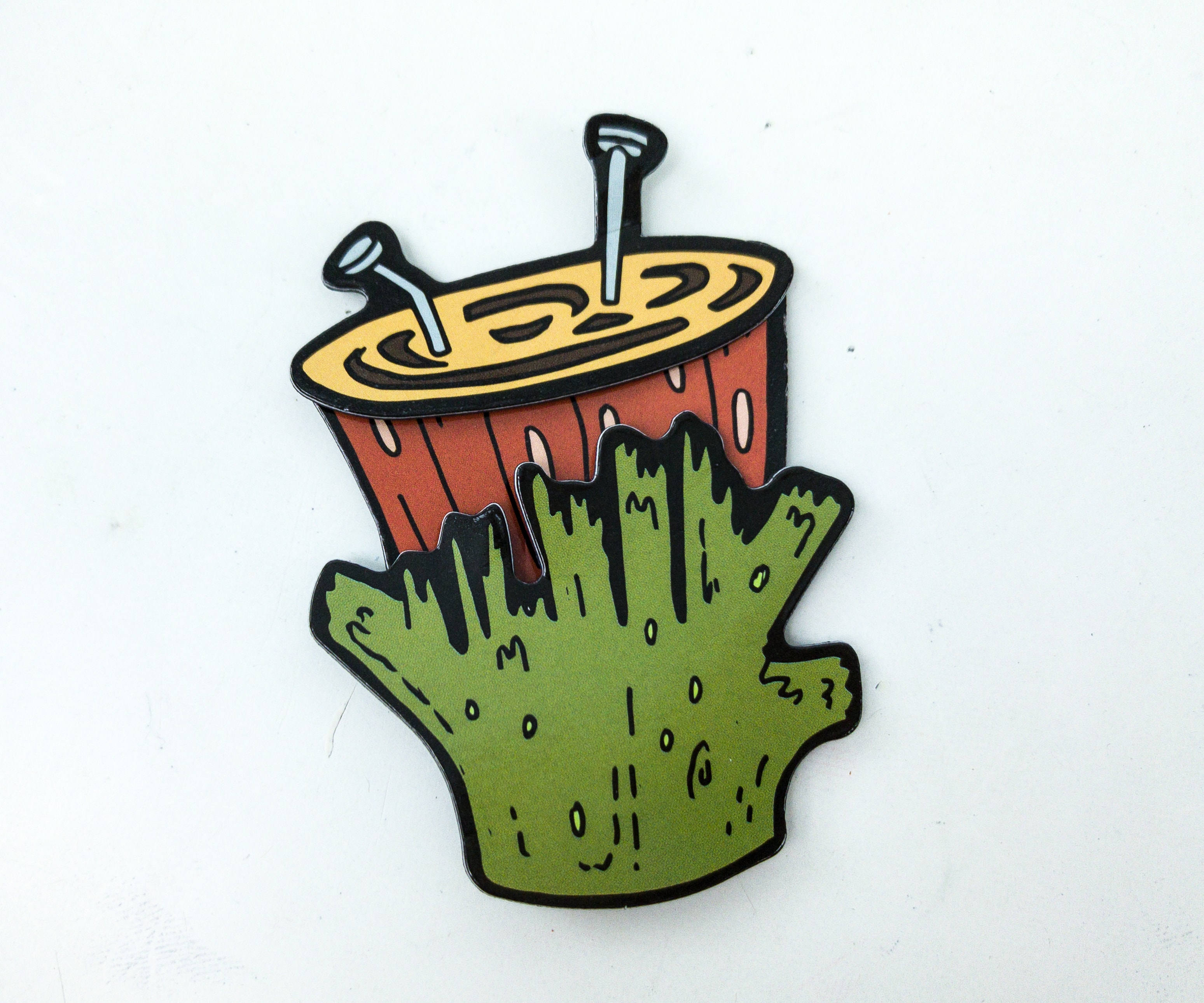 You can add what you want on it, like nails and moss, or you can even dress it up with a wig or a jacket!
There's another moss that is shaped on top of the log, and a button mushroom as well!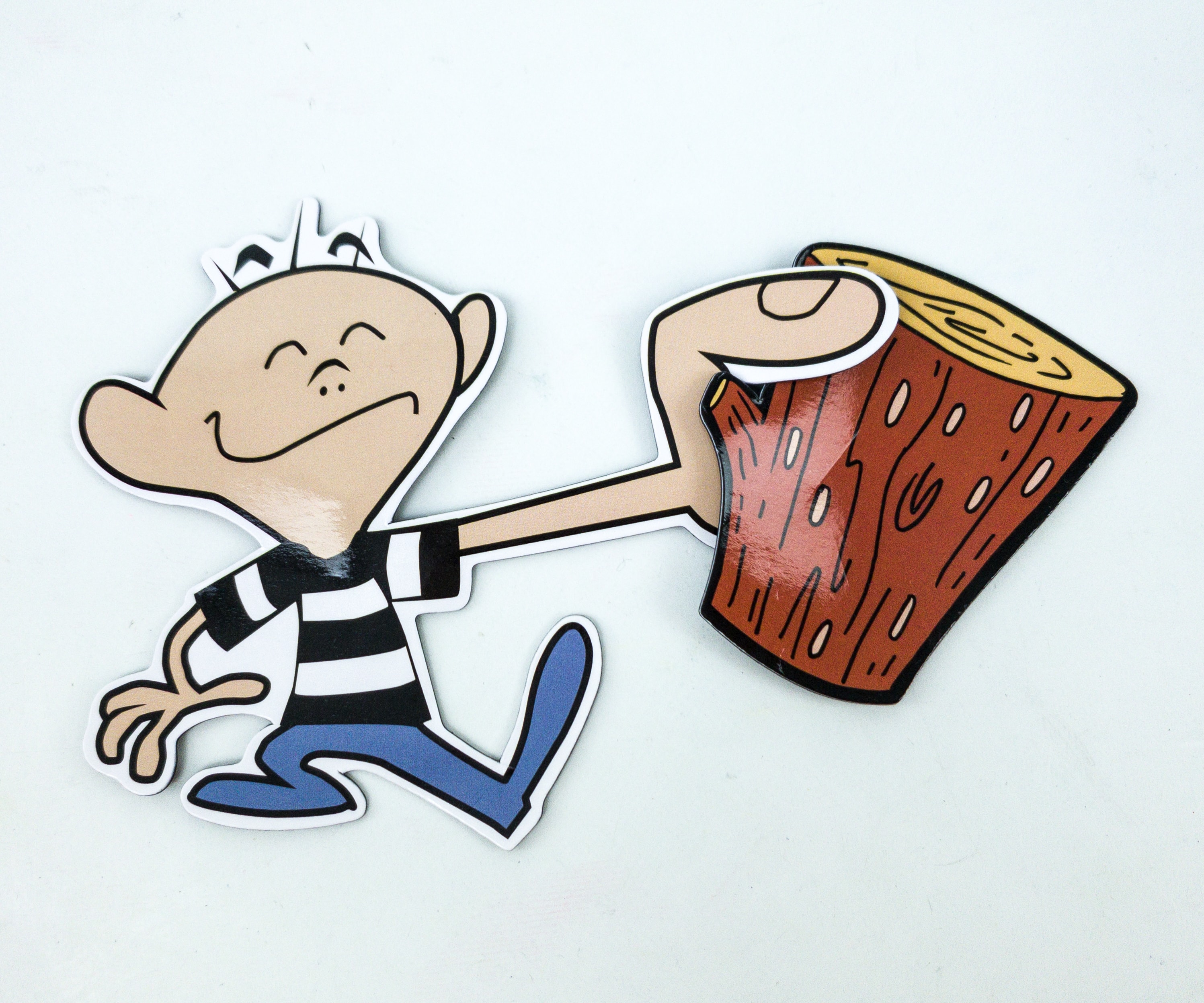 Well, it's like playing paper dolls but this time, they're held together by magnets! It's better than bad, it's good!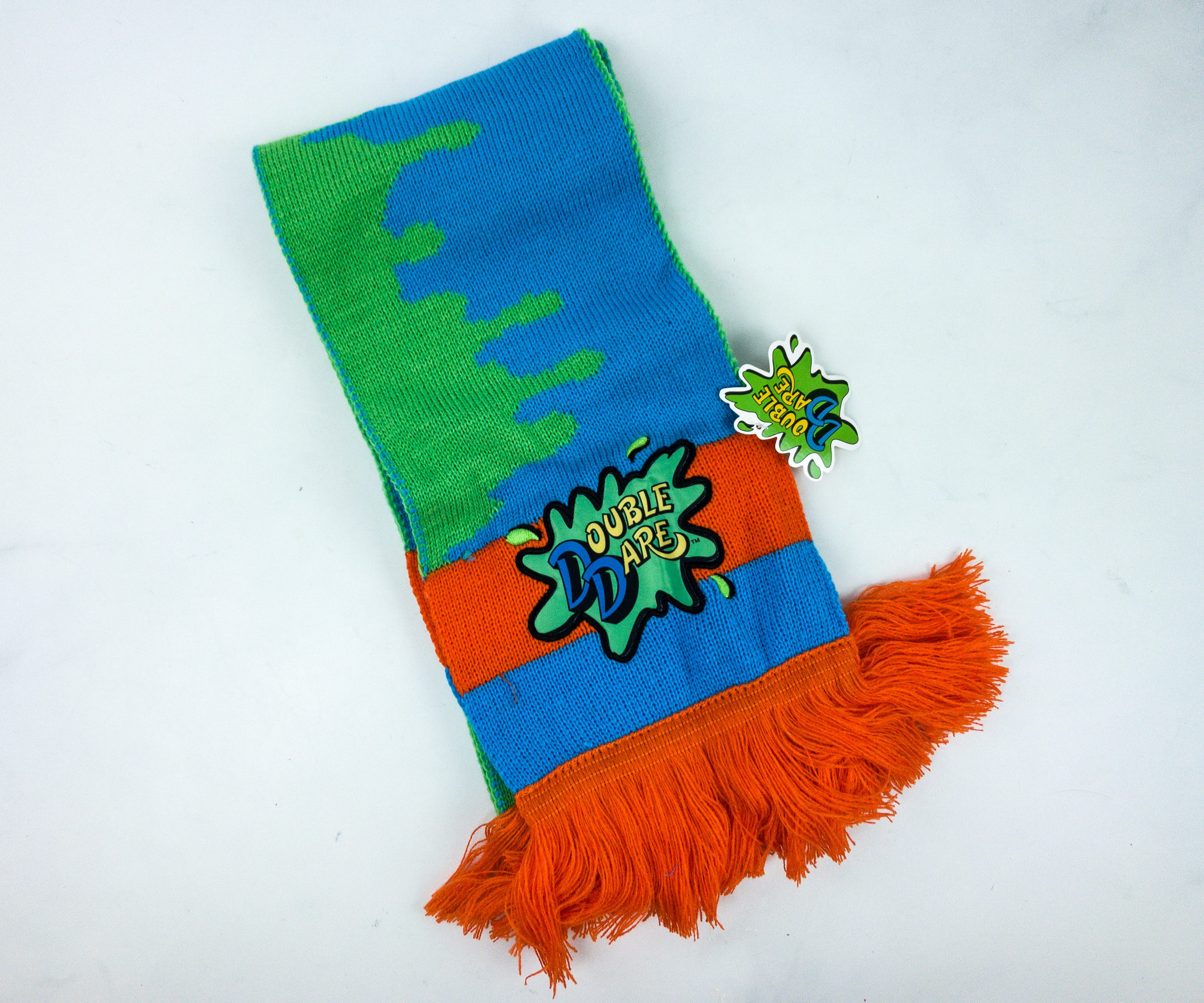 Double Dare Knit Scarf. Double Dare is a game show that combines a quiz show and obstacle course. This season, the show is helping us to get through the coldest of days by providing a nice knit scarf!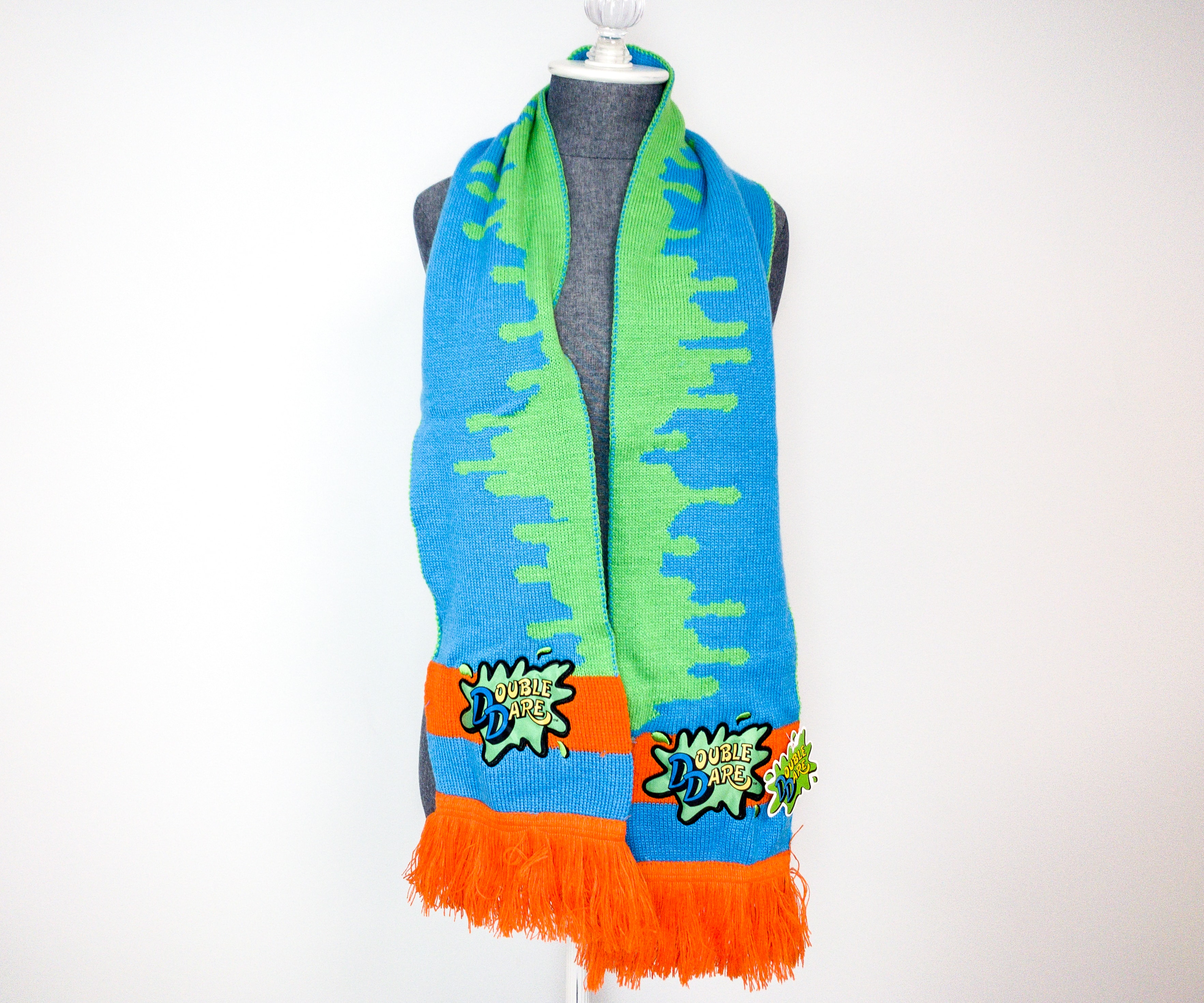 It comes with the classic Nick colors of orange, green and blue, and it actually looks cool with anything beneath it!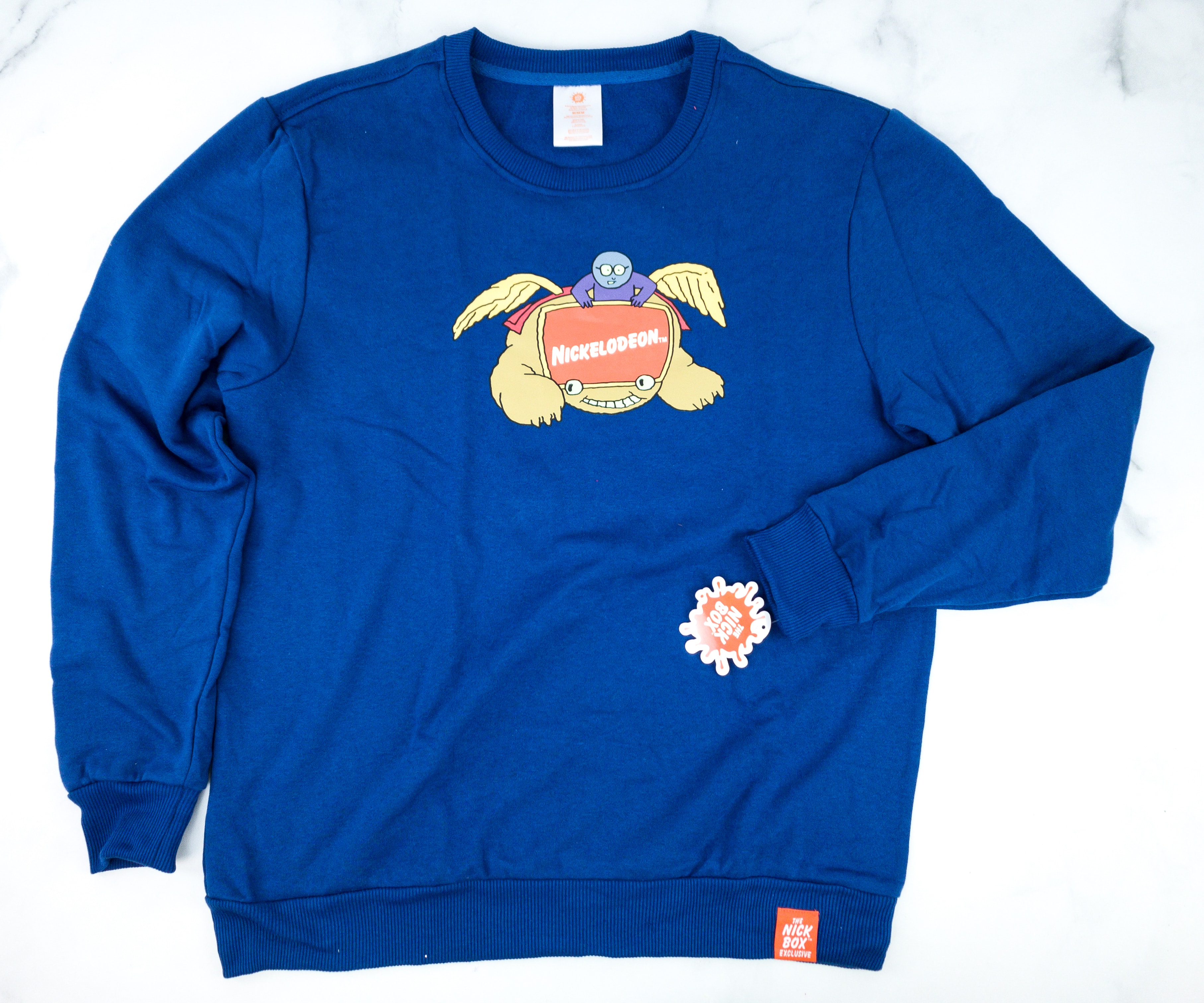 Bumper Sweatshirt. Another wearable meant for the cold days is this Nickelodeon Bumper sweatshirt!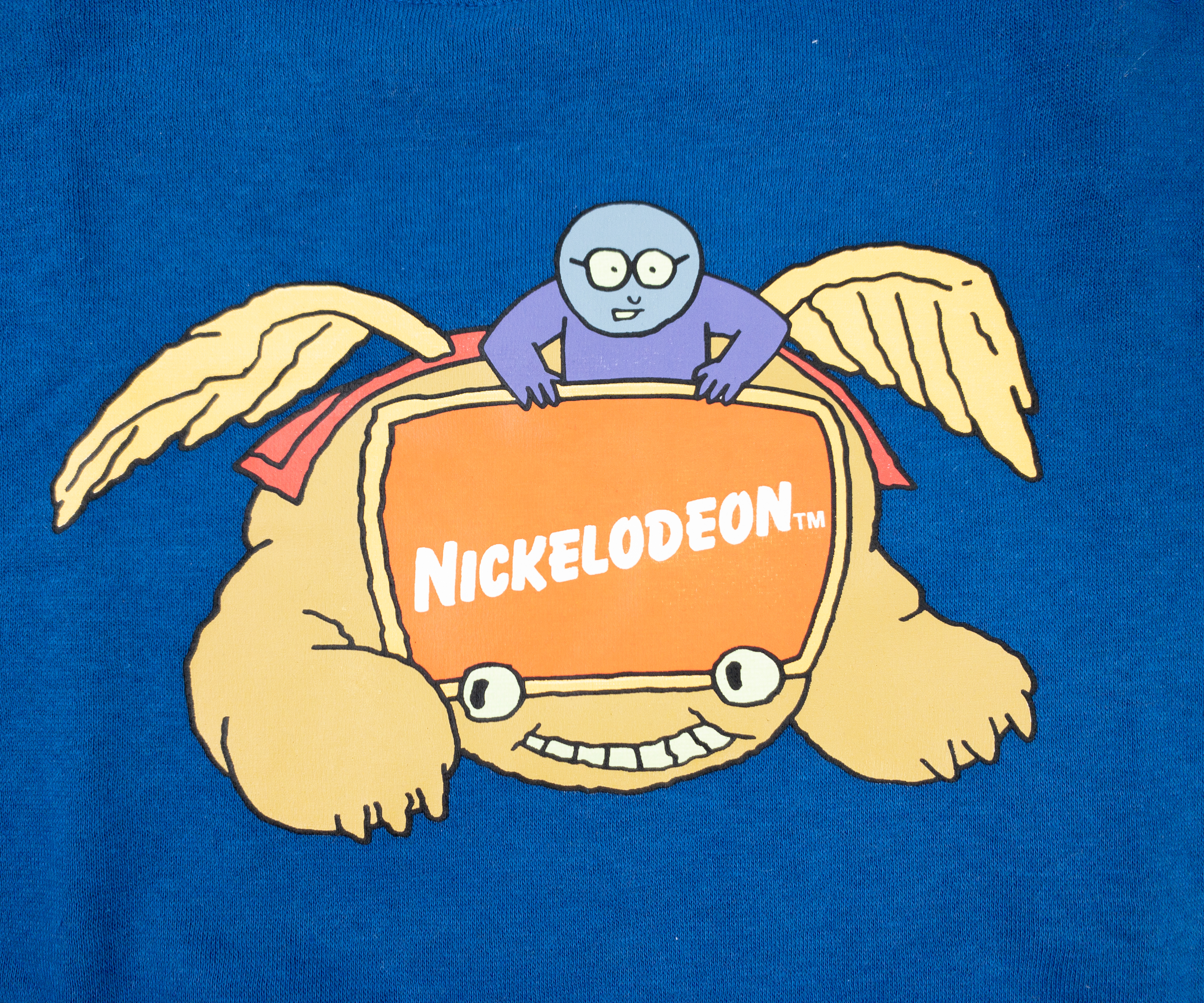 I really like the classic blue color of the sweatshirt. It's perfect for layering as well!
The hem has a Nick Box logo patch stitched on it.
We love everything in the Nick Box Winter 2019! This quarter's inclusions are really amazing, except for the bookends which arrived in a bad condition, but which will be replaced. The vinyl figure is fun, and it made me happy to add another Nick figure to my collection. The winter wearables are also great, I can even pair the Double Dare scarf with the Bumper sweatshirt! The box also lets us experience the popular toy from the Ren and Stimpy show, which is the Log. It's like playing a modern-day paper doll! Overall, it's another amazing jampacked box! Any Nickelodeon fan would love to have this!
Did you like the Winter 2019 Nick Box box?