The Dapper Dog Box is a monthly box for your best friend in the world – your dog! They source organic and natural items from passionate small companies that love dogs, hand-picking each item for your dog based on a personalized survey. The survey lets you customize your box for gender, five different dog sizes, and also any allergies. The regular sized box has 4-6 items with an average $50 value.
DEAL: Save 10% off your first shipment! Use coupon code HELLOSUBSCRIPTION.
The interior of the box cover says "all you need is love and a dog" and I couldn't agree more.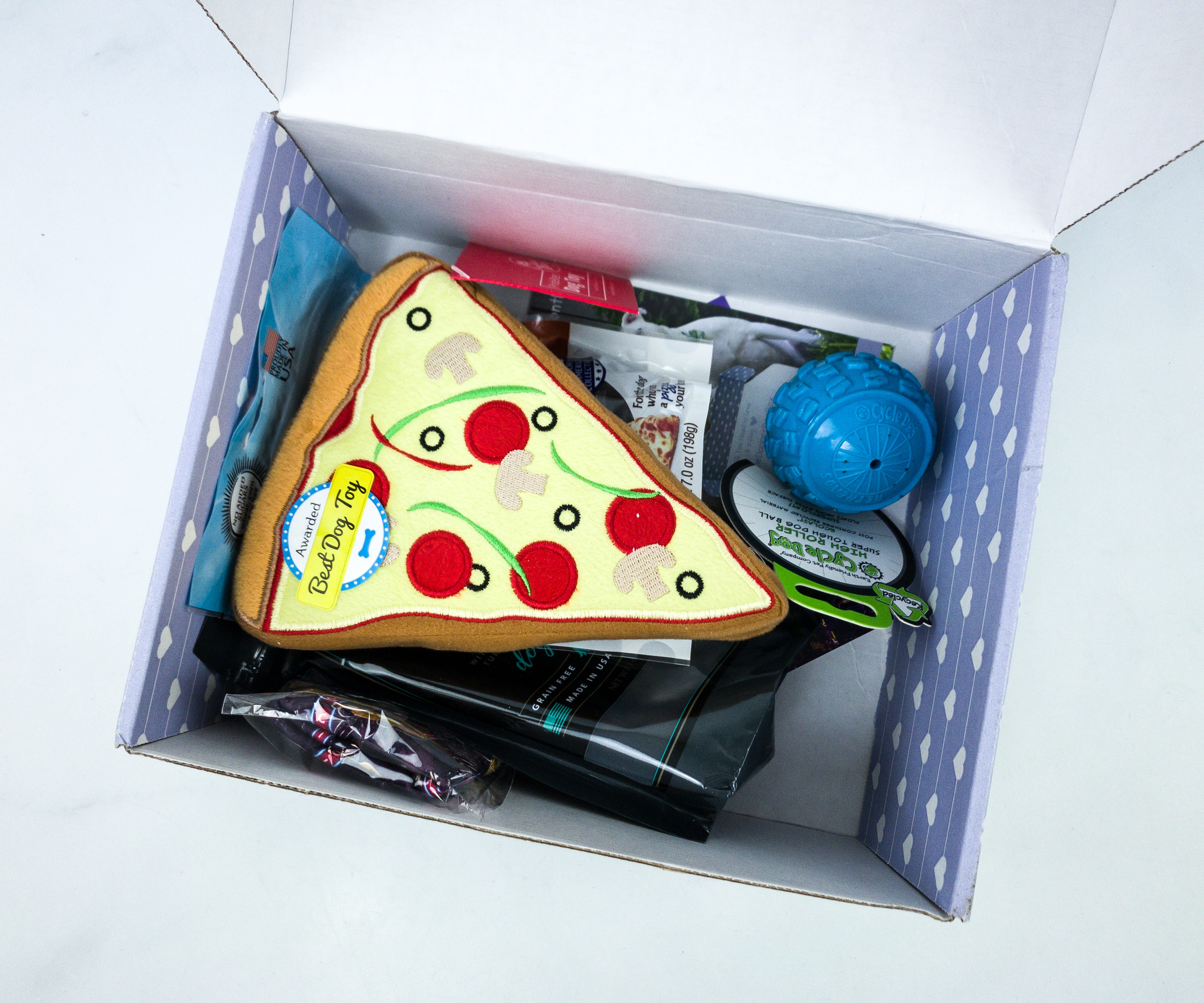 All the items are packed neatly inside the box. No fillers!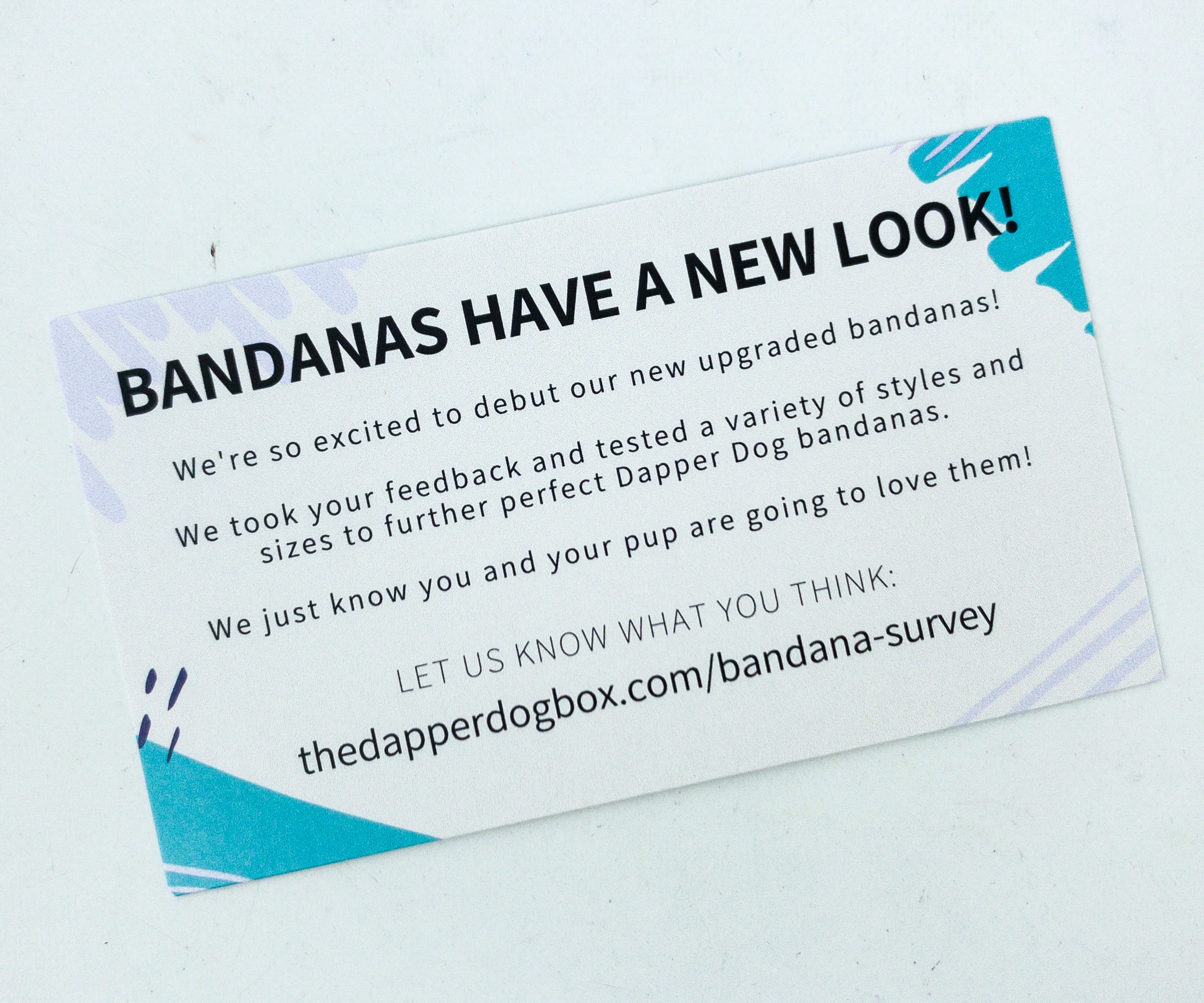 This month's box includes a card informing us about the survey for Dapper Dog Box's new and upgraded bandanas!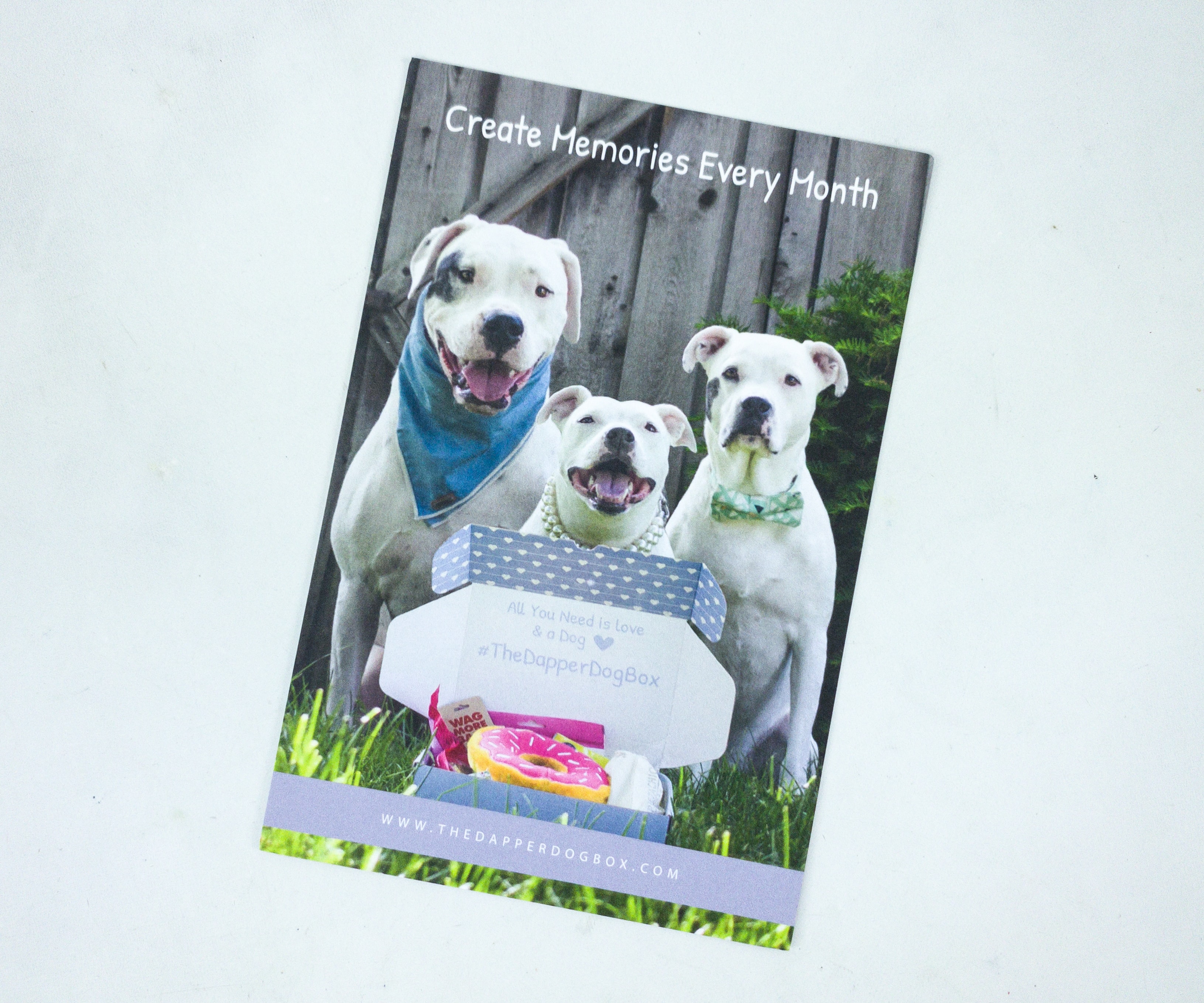 Every box comes with a cute information card.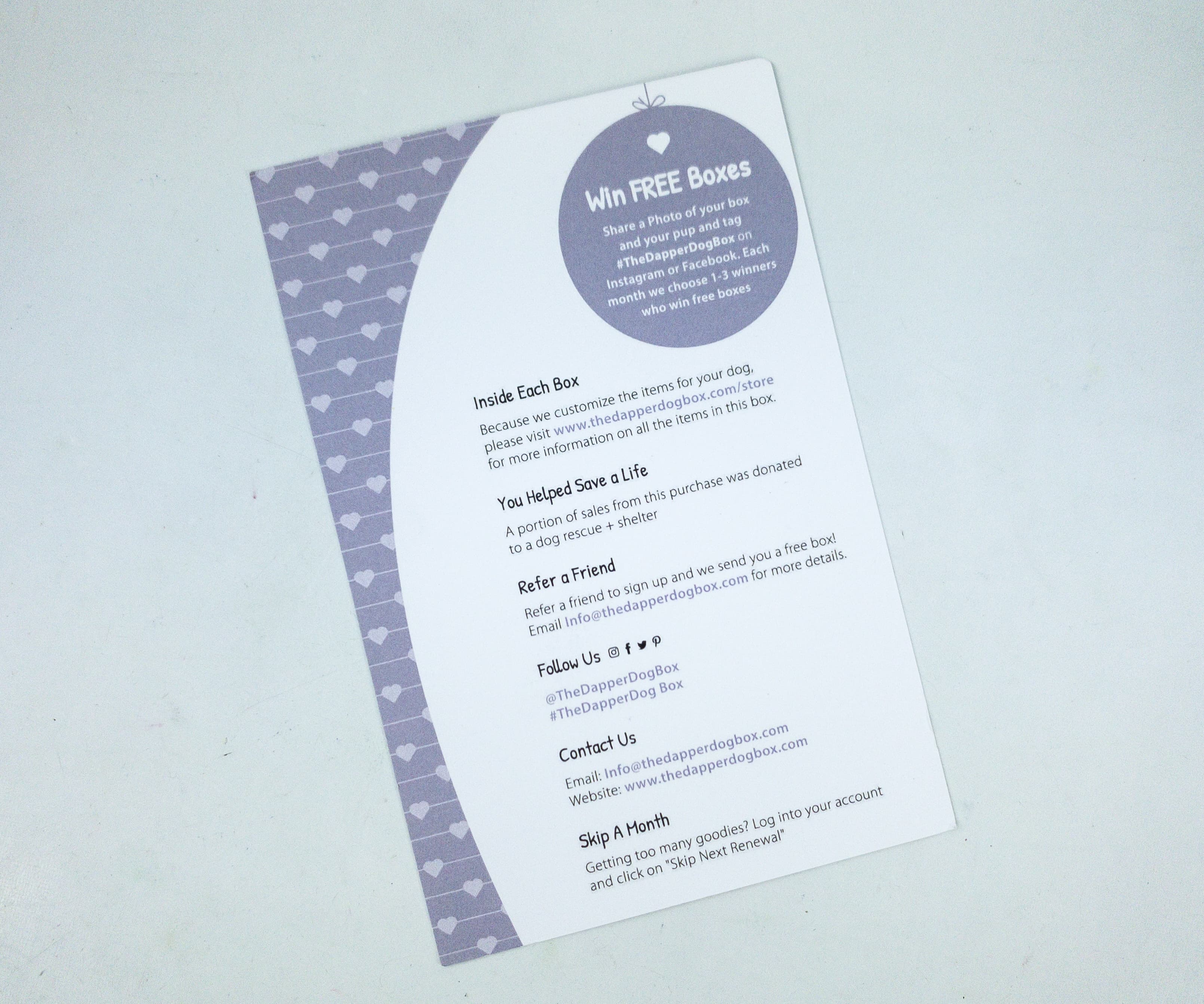 This card provides all the information you need to know about the box.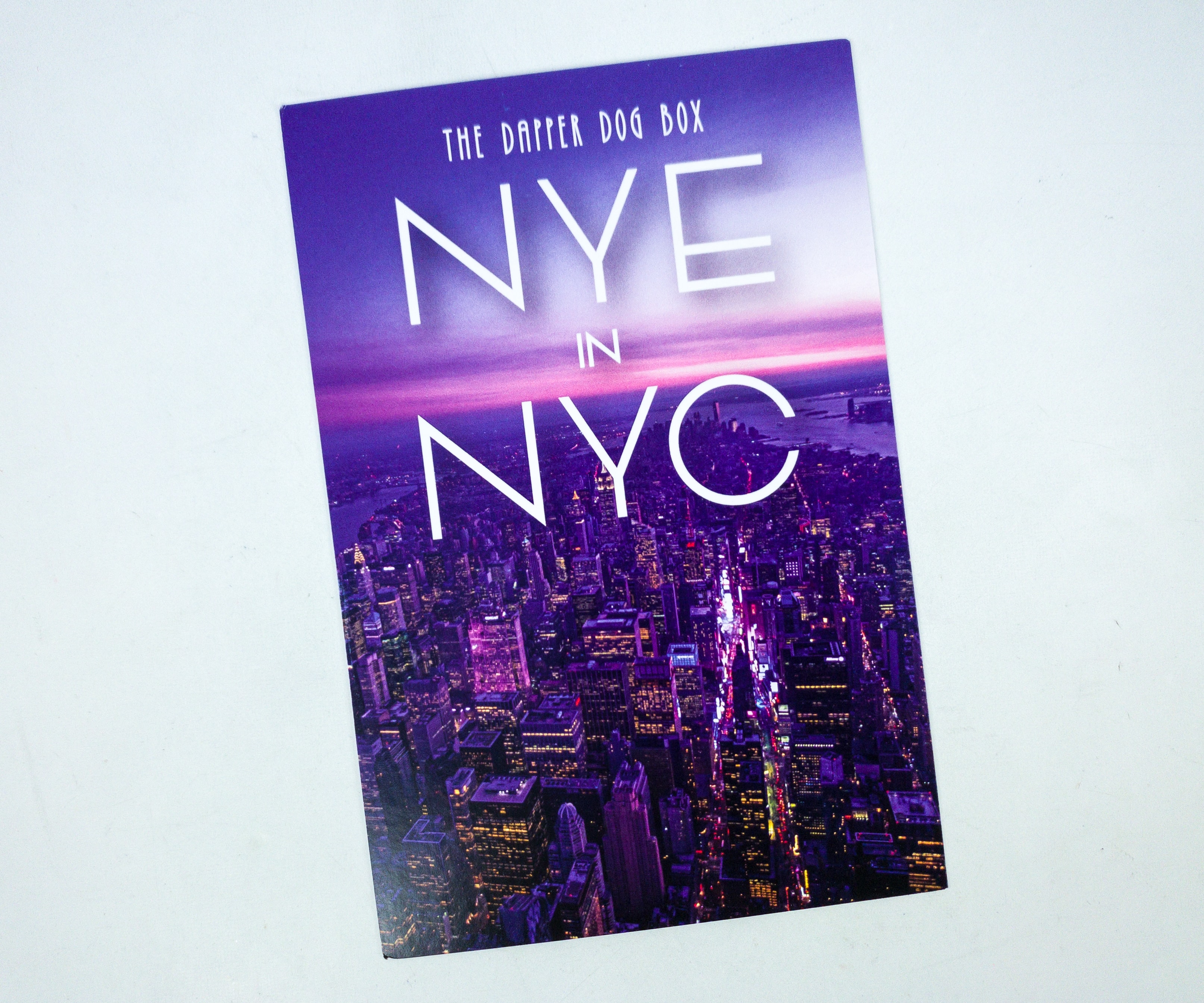 This month's theme is NYE in NYC!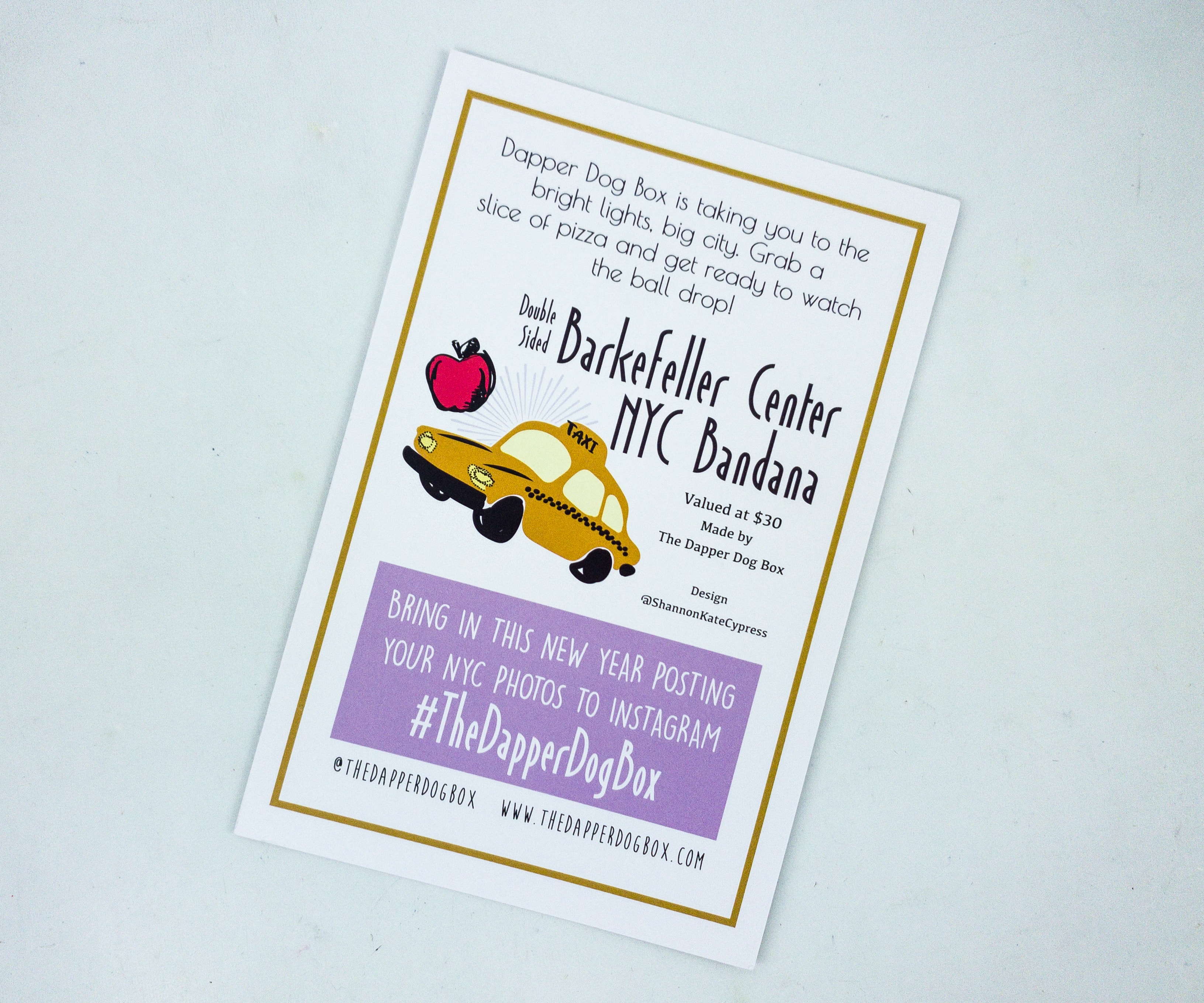 At the back, it lists the featured product! This month, it's the Barketeller Center NYC Bandana!
Here are all the items in the January 2020 box!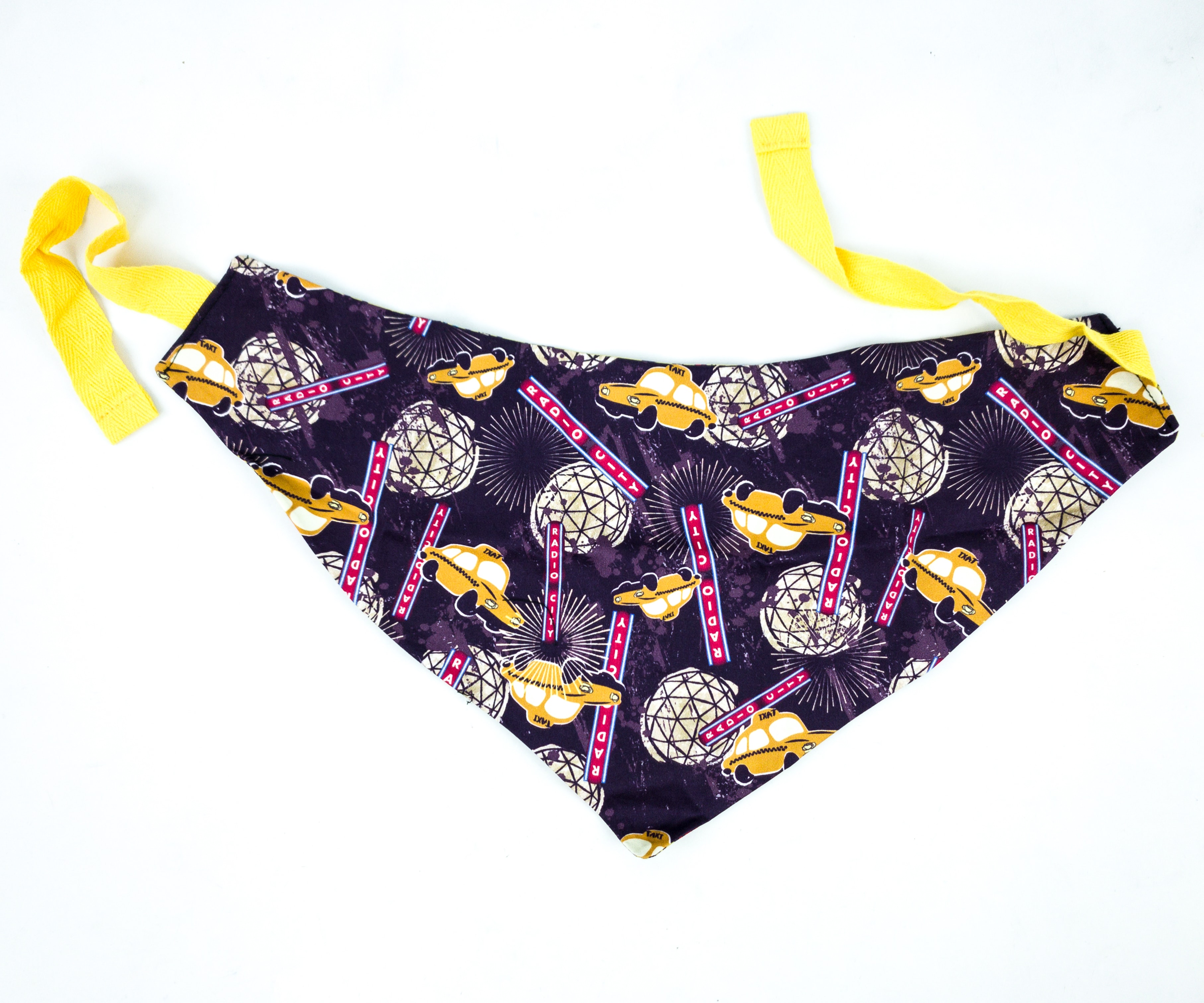 Bandana. This month's featured double-sided bandana is made from premium quality, smooth, and soft fabric.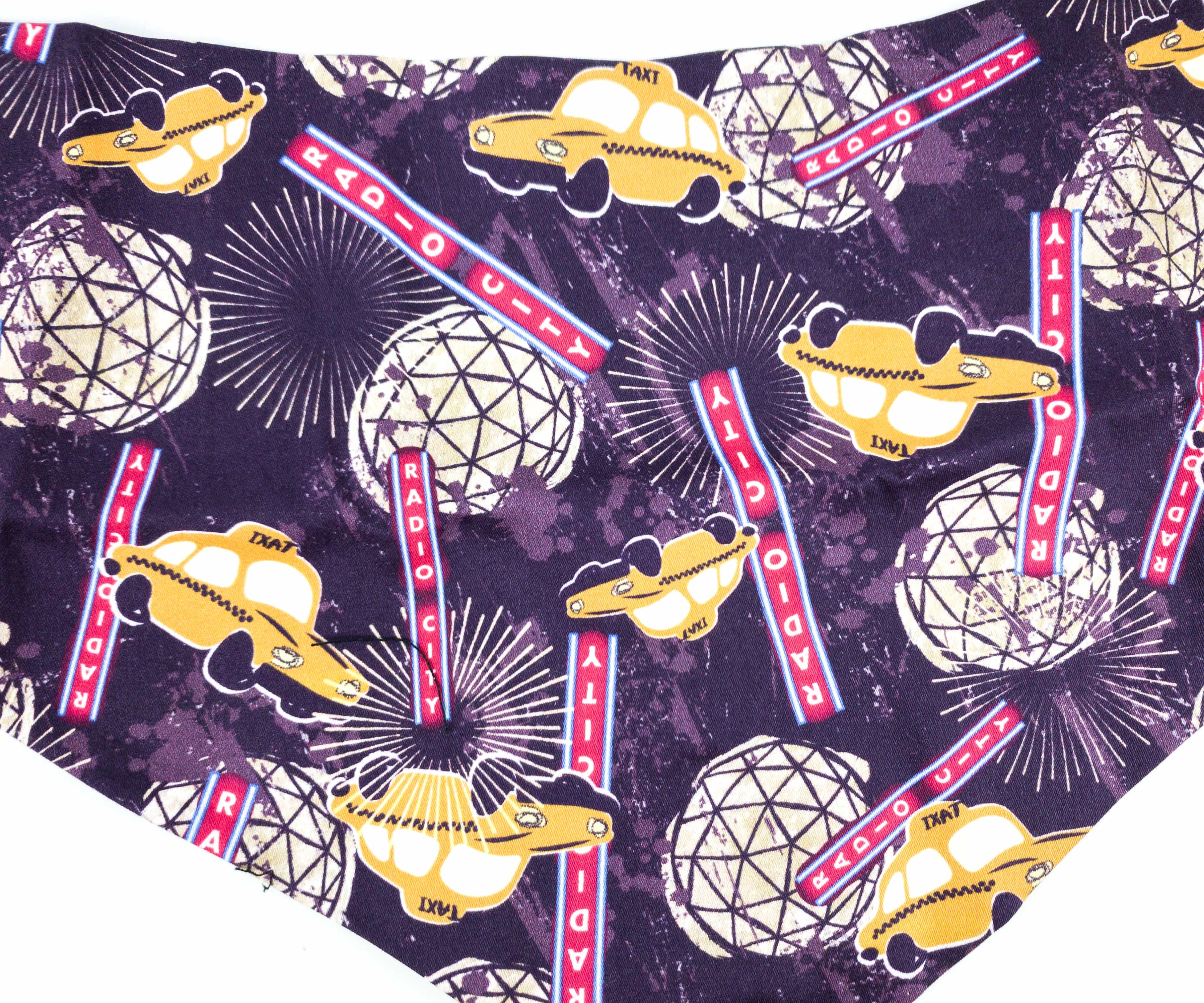 One side of the bandana features a purple base color with yellow taxis, Radio City signs, and Times Square Ball all over!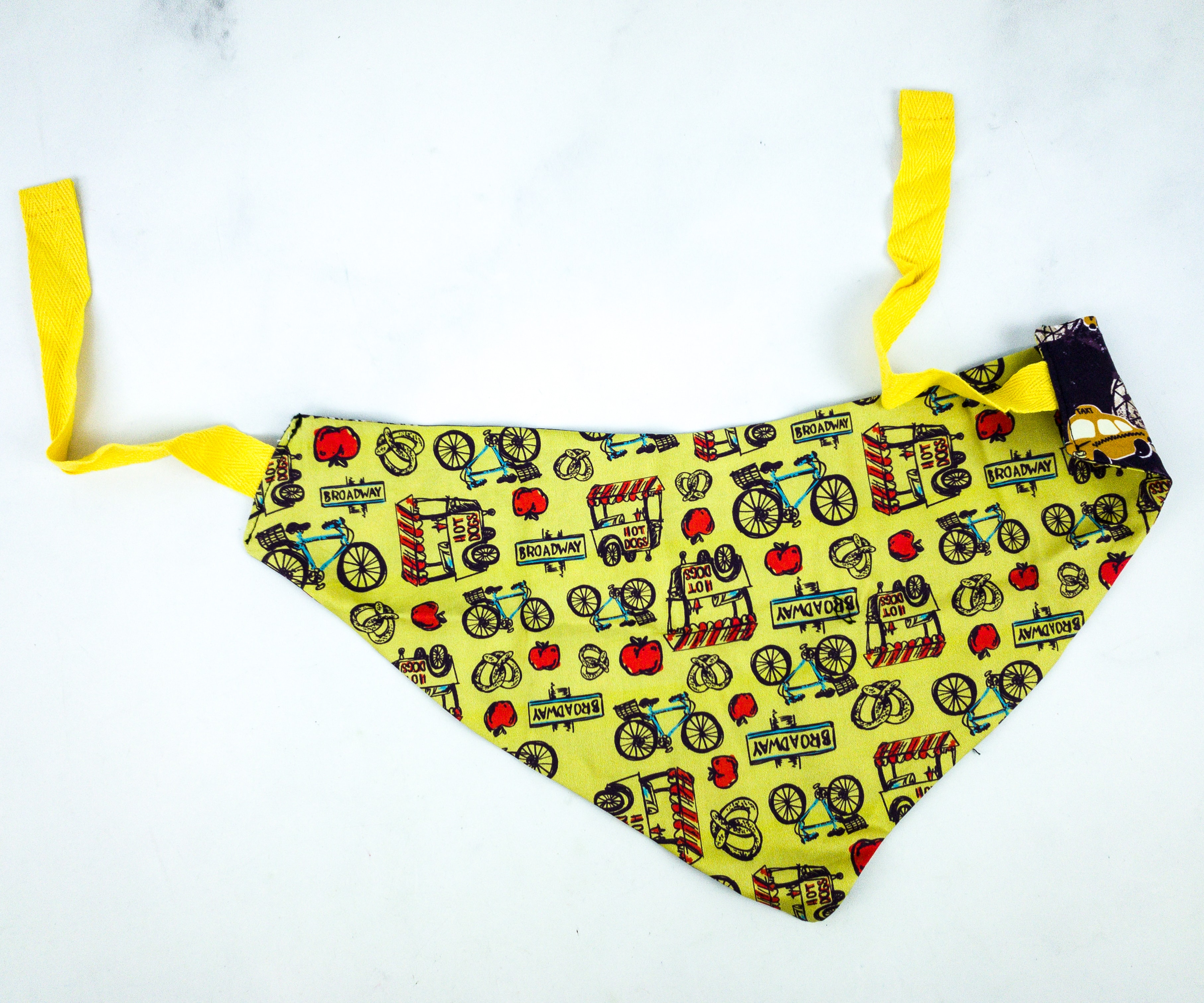 The other side of the bandana features a yellow base color with bikes, hotdog carts, apples, pretzels, and Broadway logo! It's totally giving me an NYC vibe!
It's so soft and its newest design makes it a lot easier to tie the bandana on my dog's neck.
Pride Bites Dog Toy Pizza ($9.99) Since it's New York-themed, it's just right to get a New York-style pizza!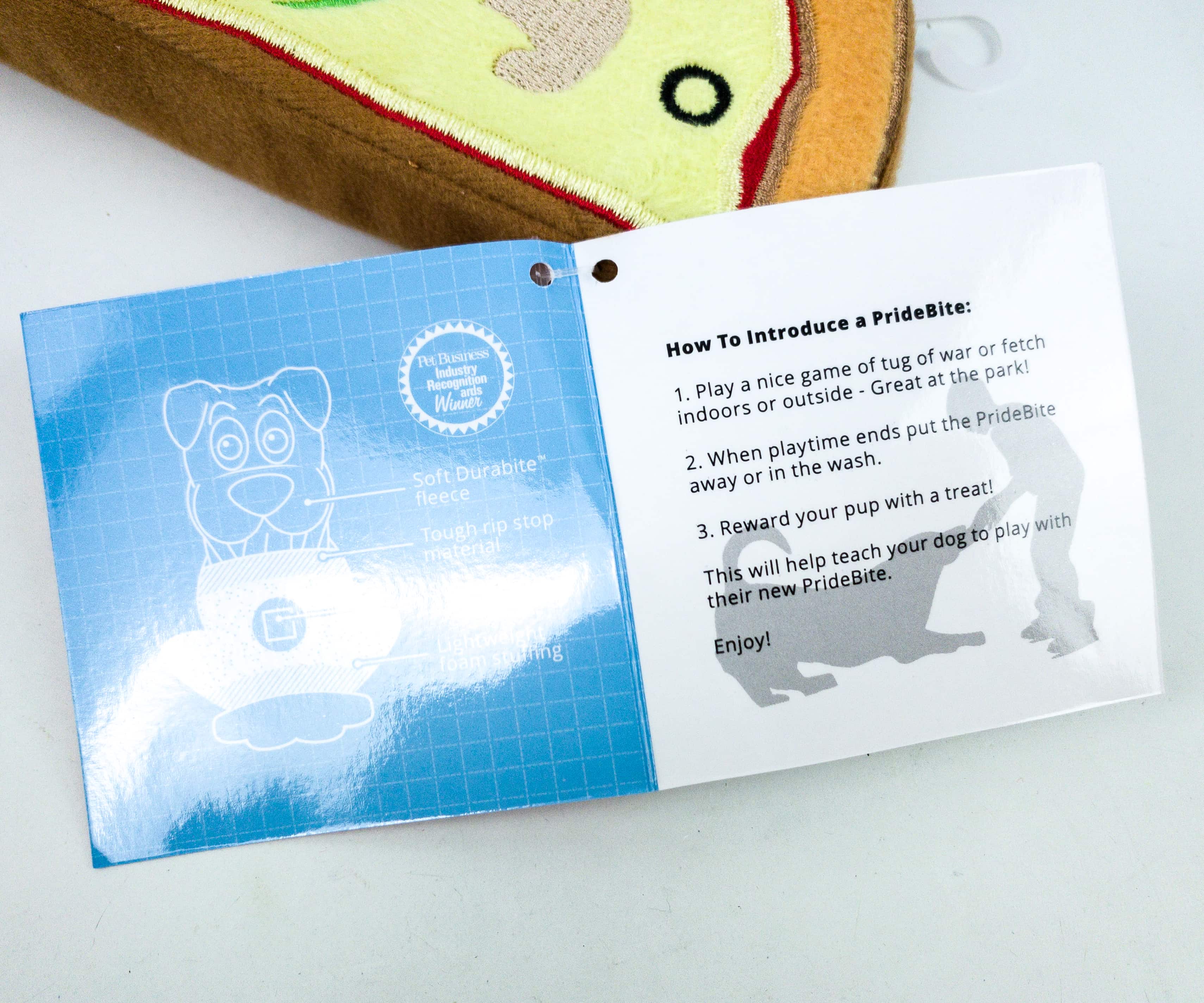 According to the label, this pizza-shaped toy consists of soft Durabite fleece, tough rip stop material, and lightweight foam stuffing.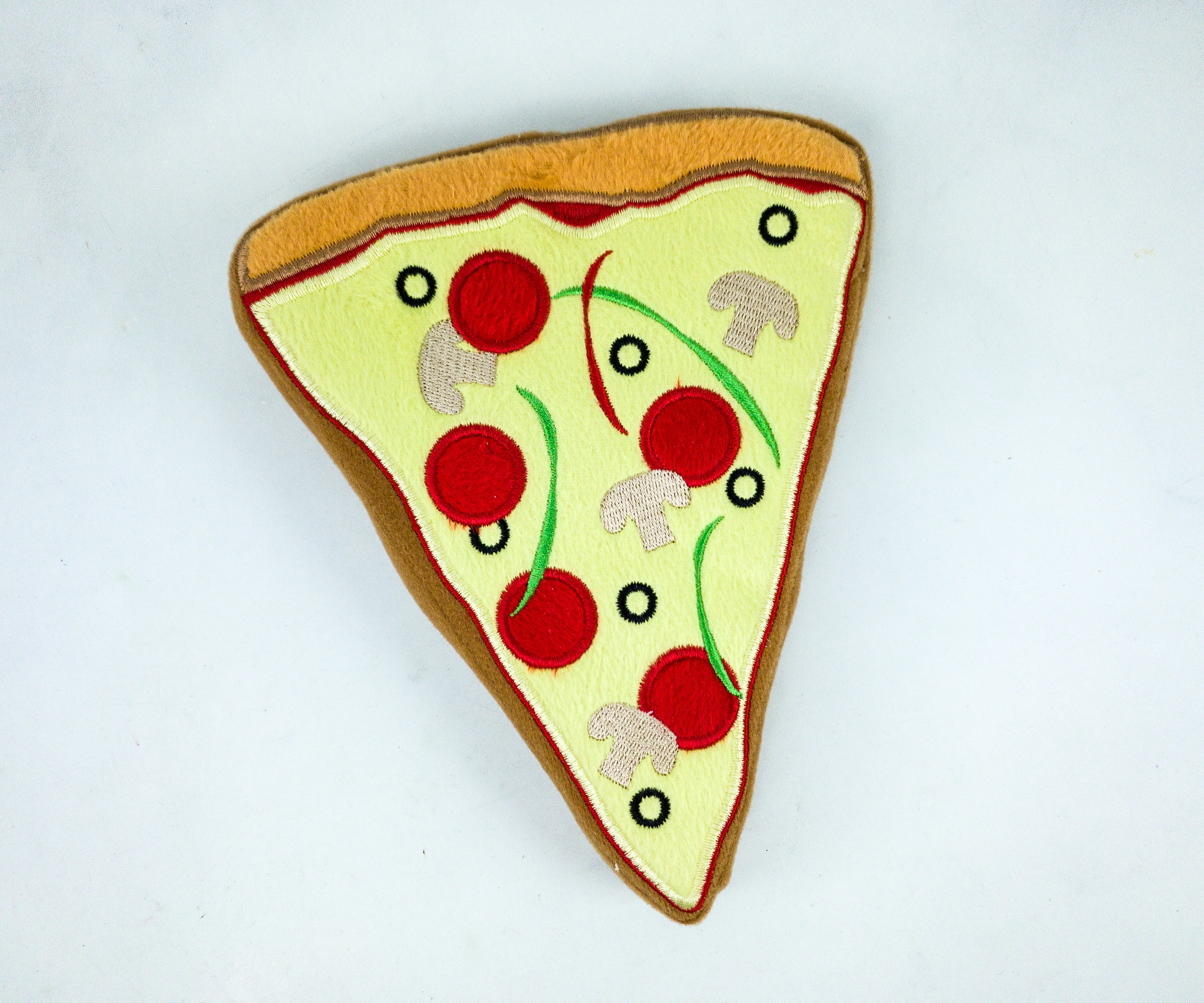 There are lots of embroidered "toppings" which include mushroom, pepperoni, cheese, olive, and even green and red bell peppers! Yum!
It's primarily made from polyester fiber and poly-cotton, making it so durable, seamless, and washable as well.
Cycle Dog High Roller Super Tough Dog Ball ($16.93) The second toy is a super tough, eco-friendly dog ball made from recycled materials that can also float above the water surface.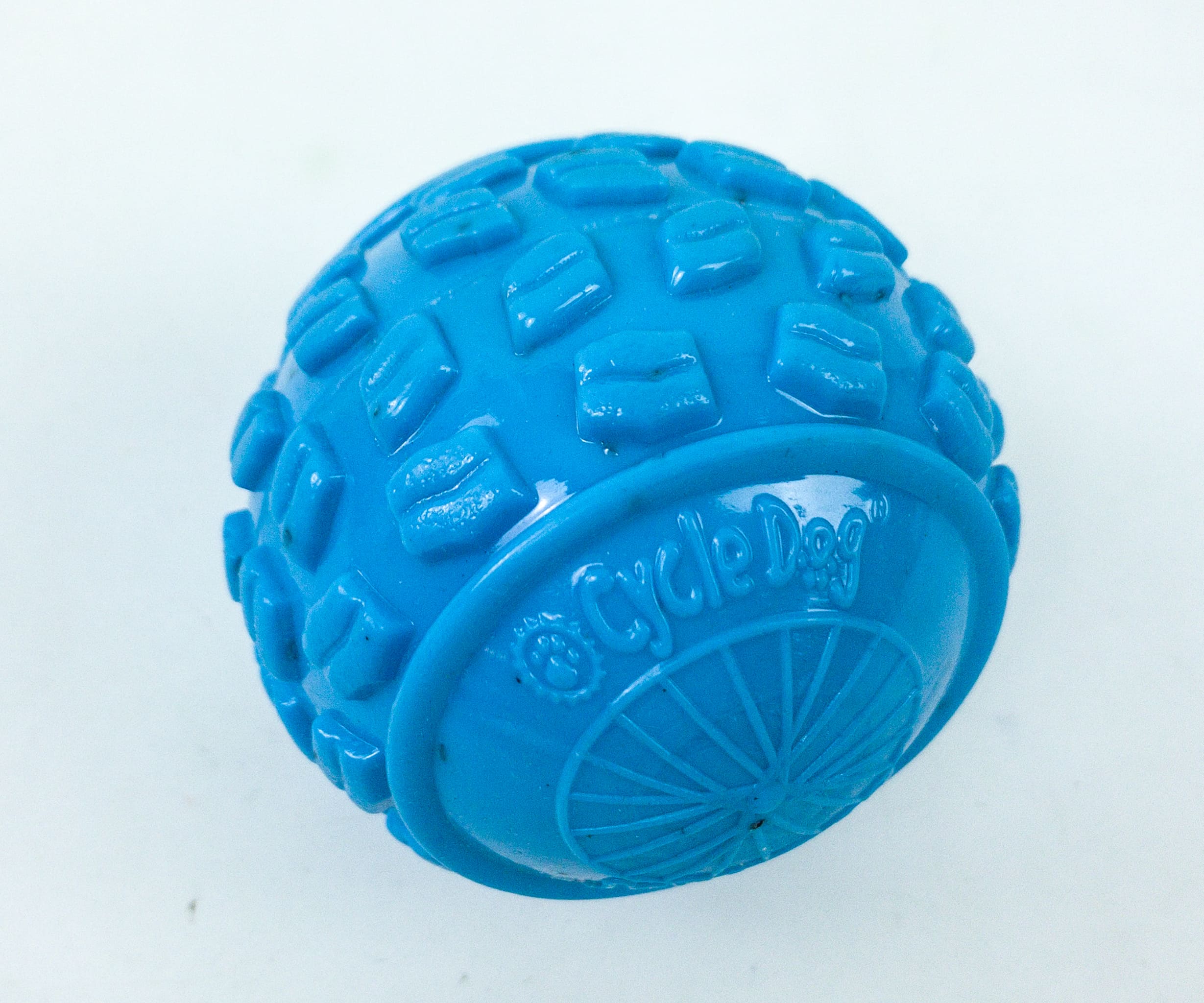 It's a unique 3-in-1 dog toy that combines a squeaking play head, floating capability, and a treat holder. It's the ideal toy to use for a game of fetch!
Exclusively Dog New York Style Pizza Flavor Chewy Dog Treats ($5.60) The first bag of treats we got is a New York Style pizza-flavored dog treat made from all-natural ingredients like chicken and barley flour.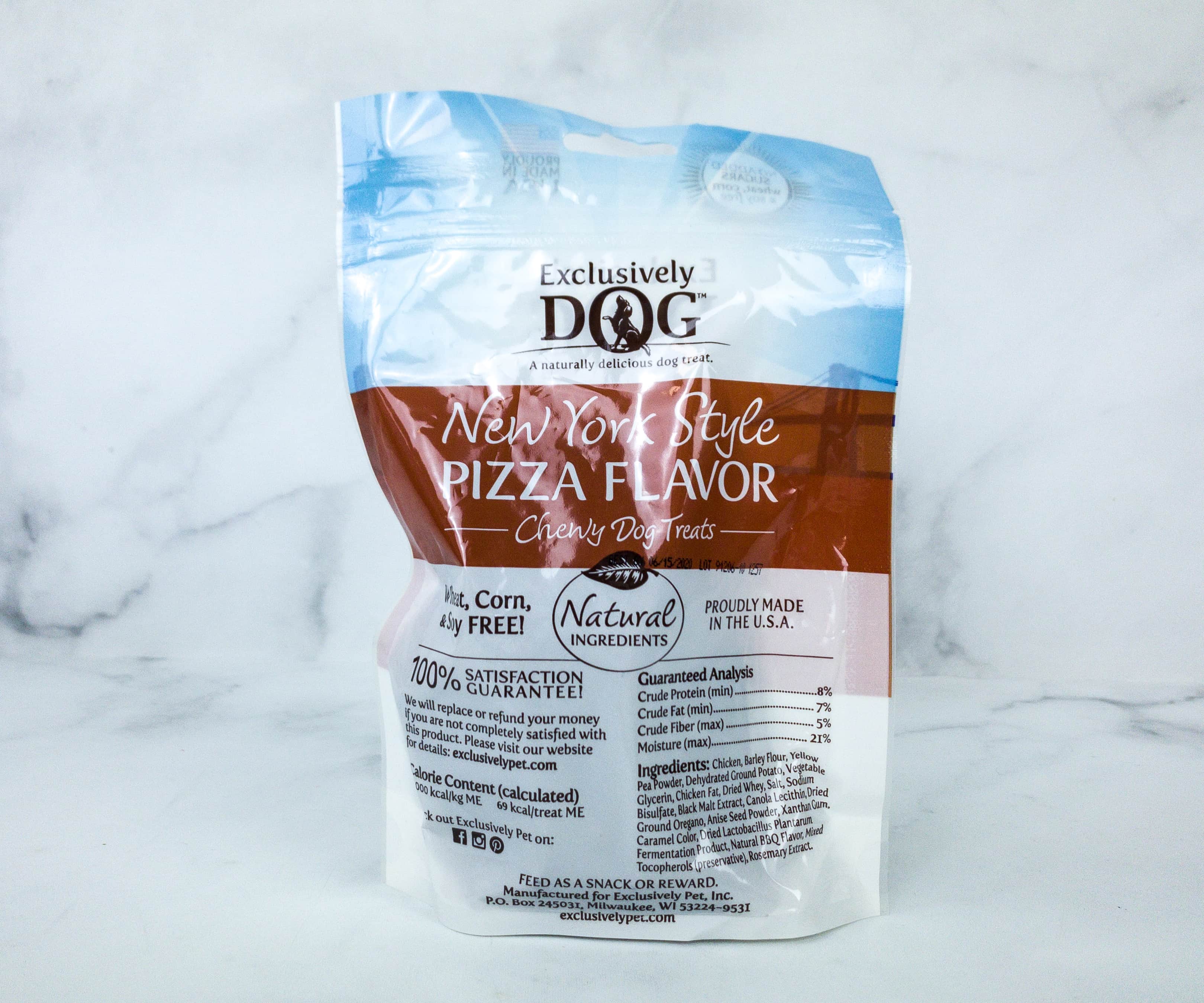 These treats are sourced and made in the USA and are free from wheat, corn, and soy.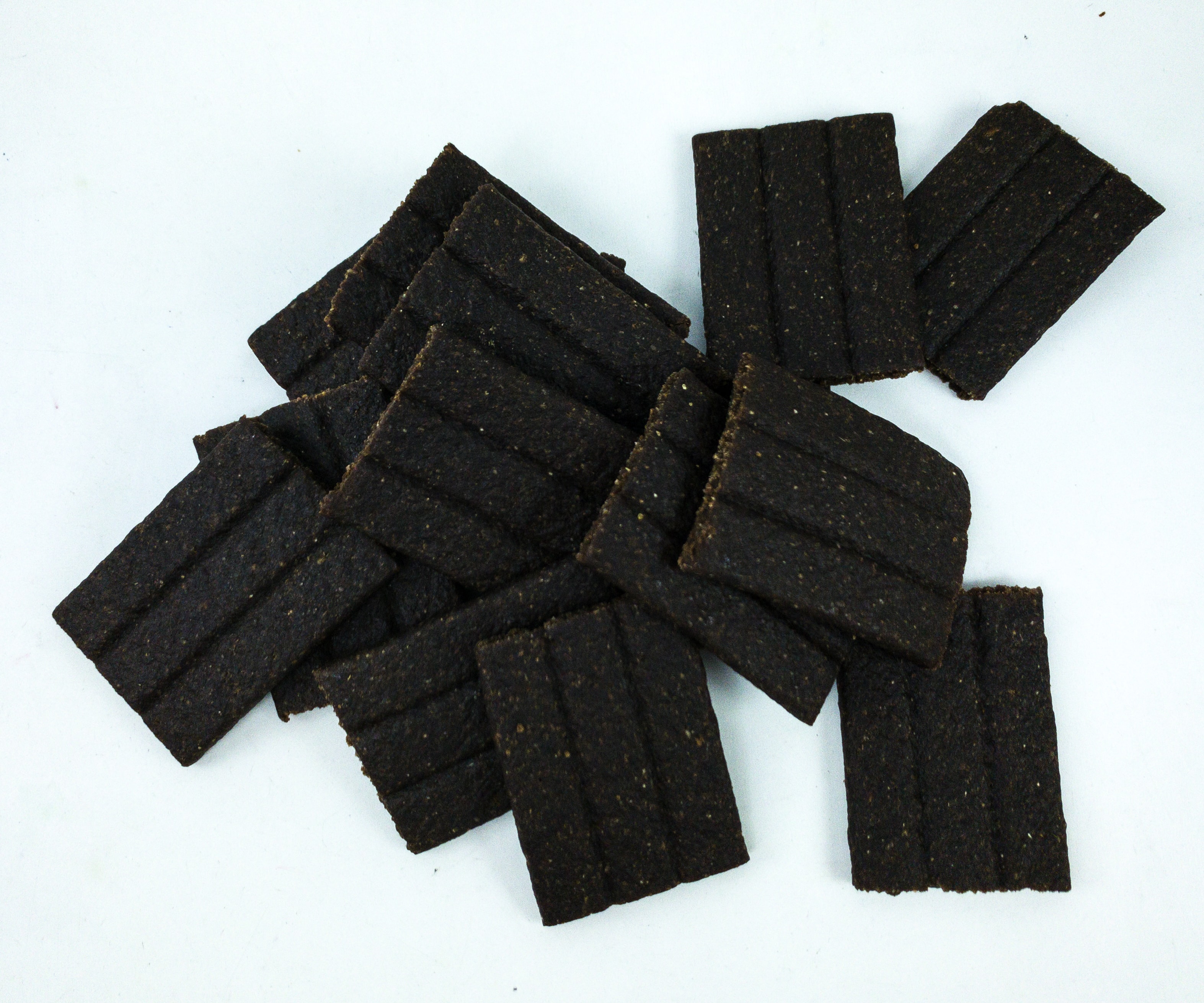 Each piece is soft, chewy, and rectangular. They're can be easily broken down into smaller pieces, so it can be enjoyed even by smaller pups. These protein-rich treats also contain oregano and rosemary!
Prized Pet Dental Support Chew Dog Treats ($9.99) Here's another pack of delicious dog treats, and this time the treats are spiral-shaped and made with organic spirulina, turmeric, and peppermint flavor.
It is also a great source of protein, fat, and fiber that would definitely boost your dog's overall health.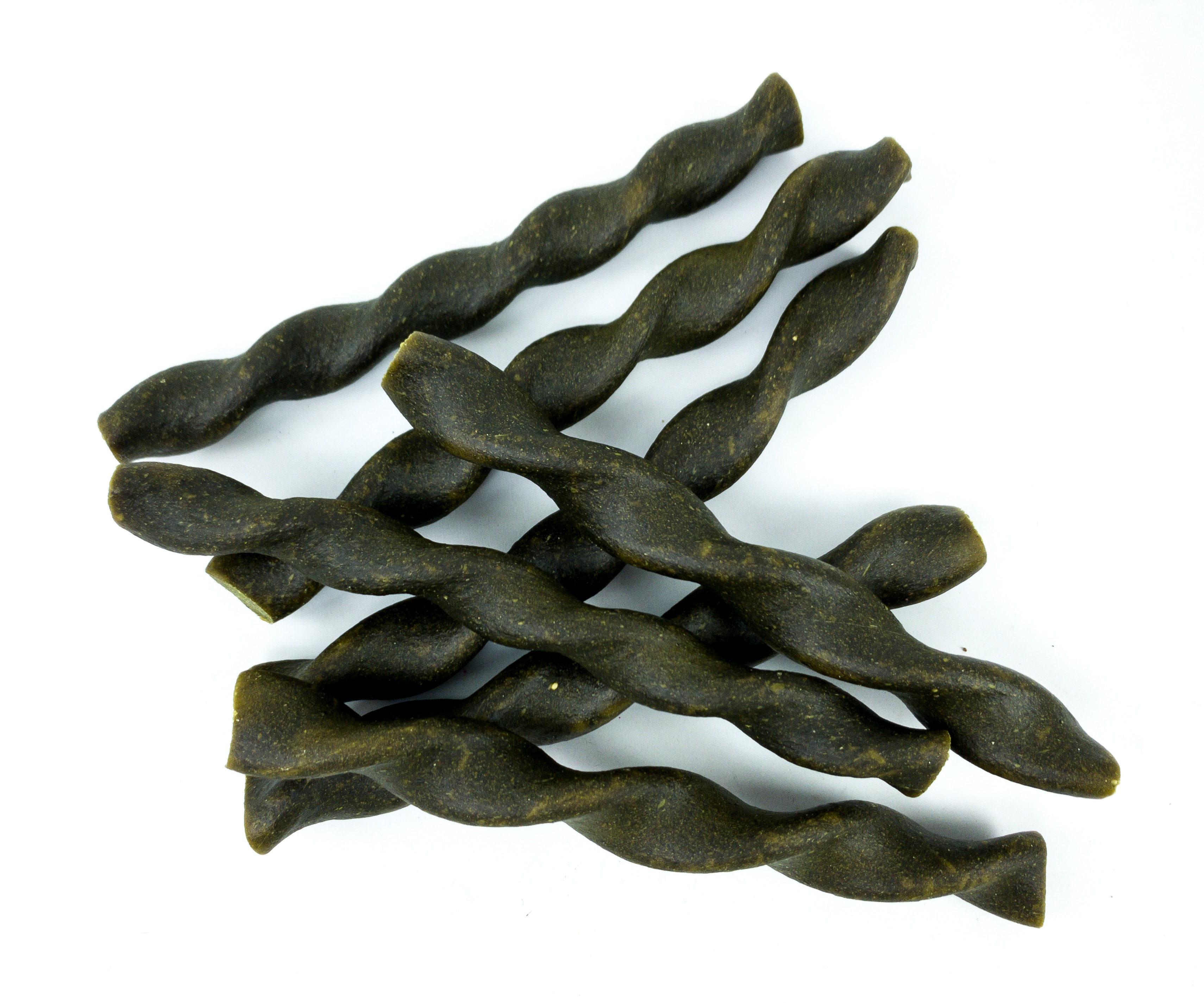 Every bag contains 7-8 pieces of specifically formulated sticks that promote healthy gums and help prevent tartar buildup!
Dean loves all the items in this month's box!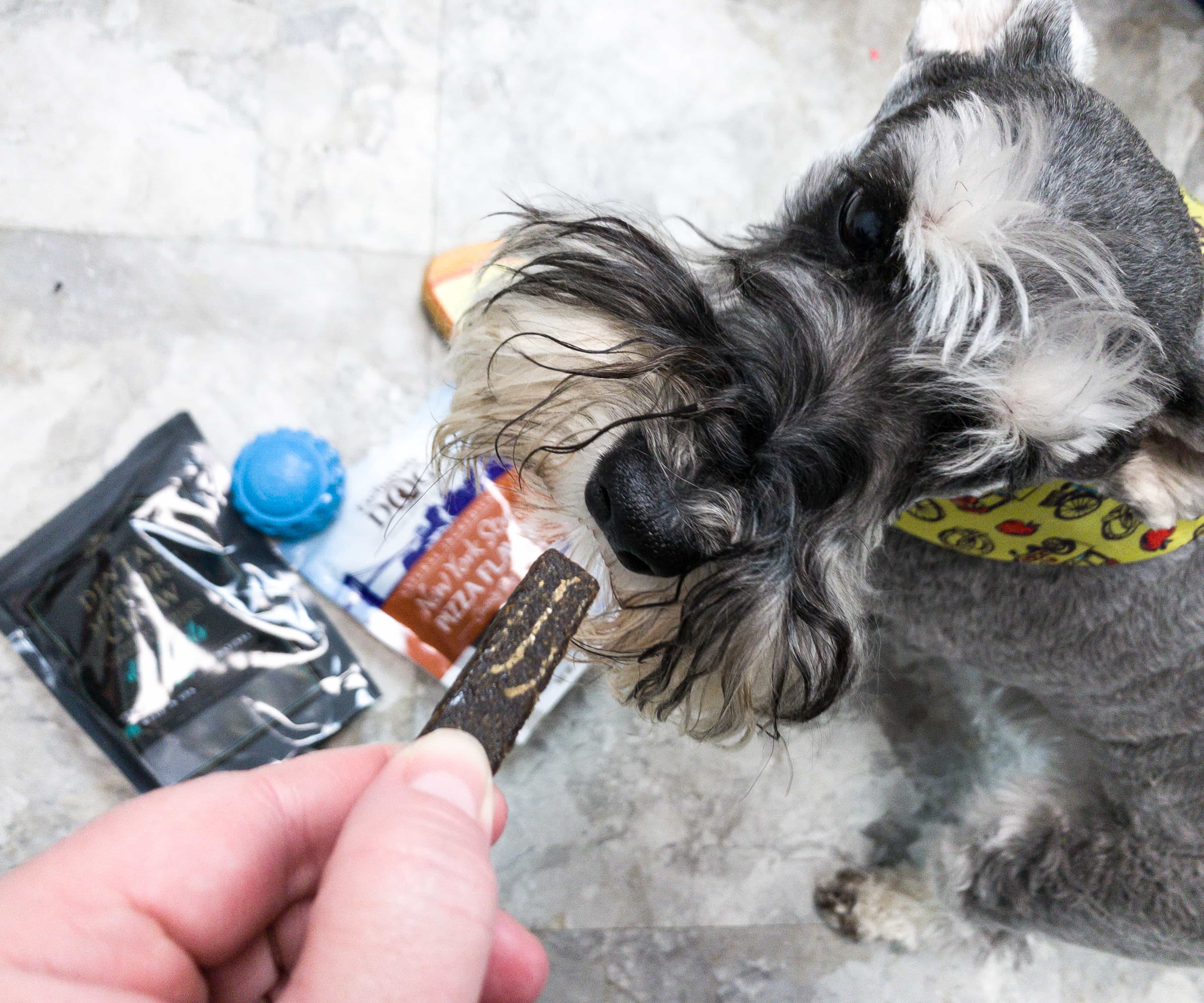 His New York-themed bandana looks really good on him, especially the yellow side!
Dean is looking dapper, doesn't he?
We're always excited about The Dapper Dog Box because we know they send only high-quality items for our pups! We love the New York-themed goodies this month, especially the cute bandana. Dean was so comfortable in it. He looked extra dapper because of it, and always ready for a photo op. The toys are fun and sturdy as well! It gave our pups hours of entertainment and so far they are still in great condition. Of course, we also get healthy treats from this box which our dogs absolutely love. They keep on asking for more after they finished a serving! If you are looking for a customizable subscription for your beloved pet, this is an ideal box to try!
Did you love this month's box as much as we did?