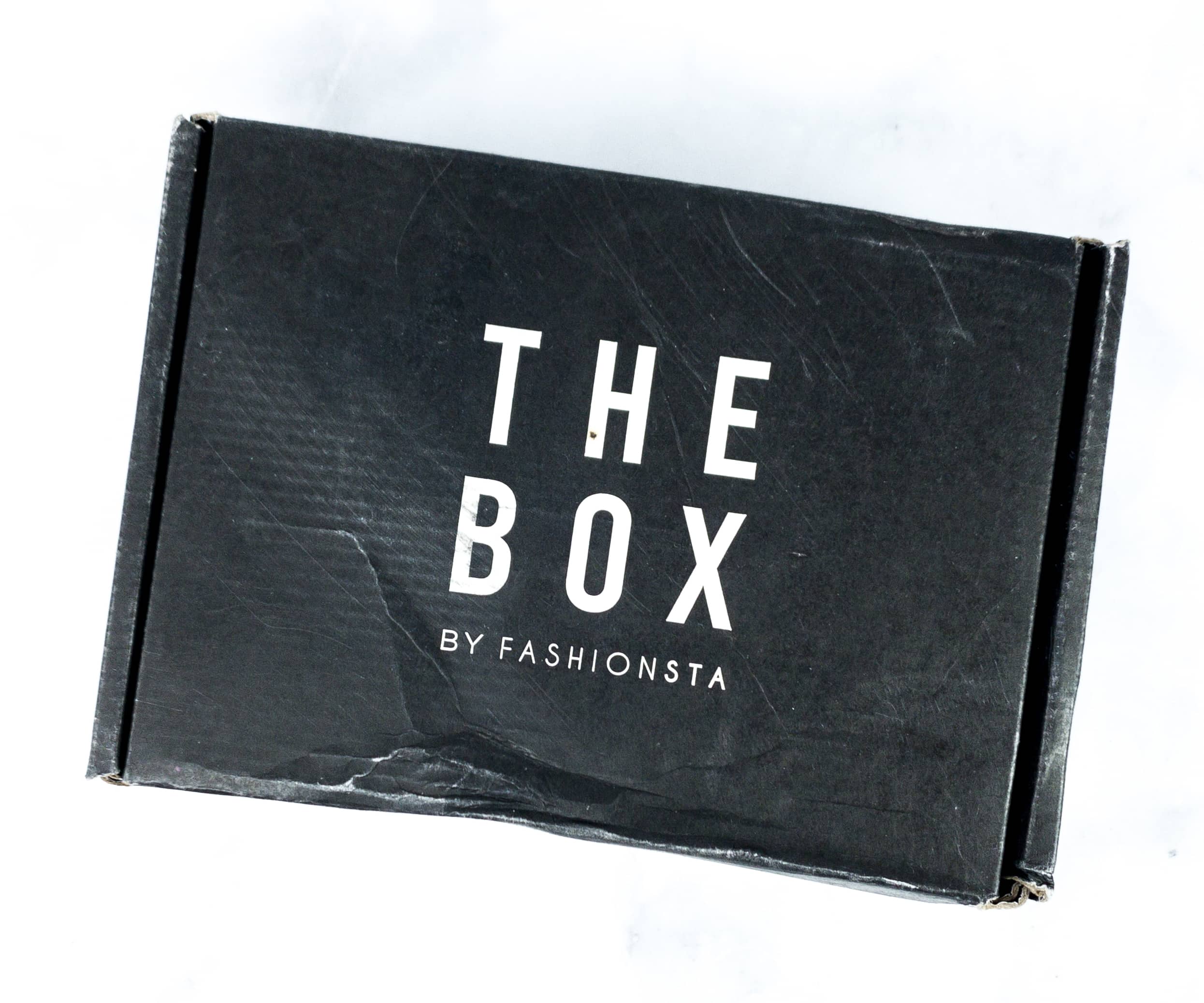 The BOX by Fashionsta is a monthly subscription featuring a top-rated selection of latest beauty trends. For $24.99 a month, they send a box with 5-7 full-sized products handpicked by style influencers, makeup gurus and TV personalities. They also offer a box for men ($29.99 per month) and a mystery box add-on when you sign up.  Fashionsta donates products items to 1736 Family Crisis Center, a nonprofit organization serving community members in the greater Los Angeles area with the aim of helping them escape the worst possible conditions of poverty, homelessness and violence.
The inside cover of the box has a message from Shadi Ghanim, the CEO of Fashionsta.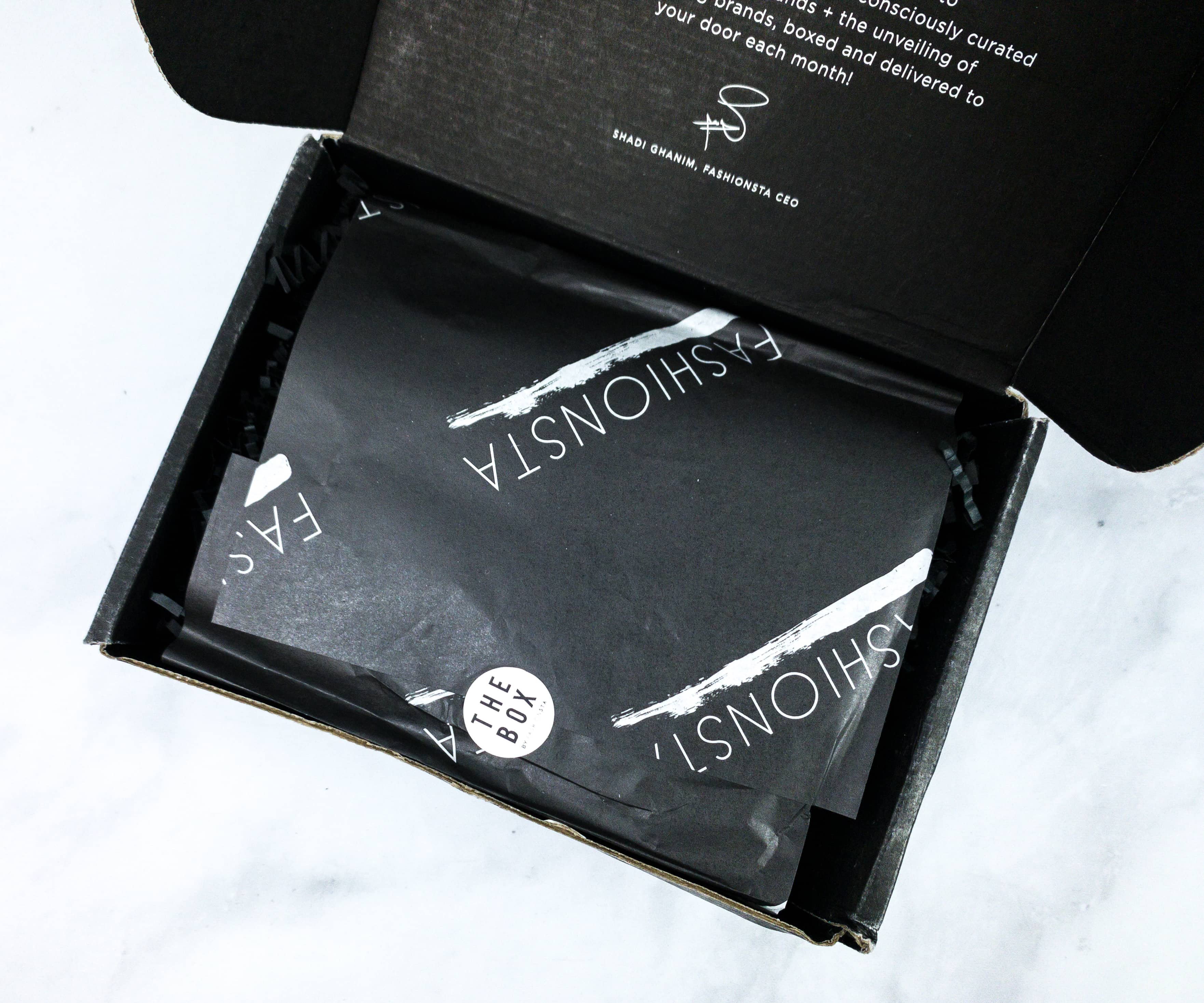 The items were wrapped with black paper, sealed with THE BOX sticker.
The items were cushioned with black squiggles!
They included a card with a message from the Fashionsta team.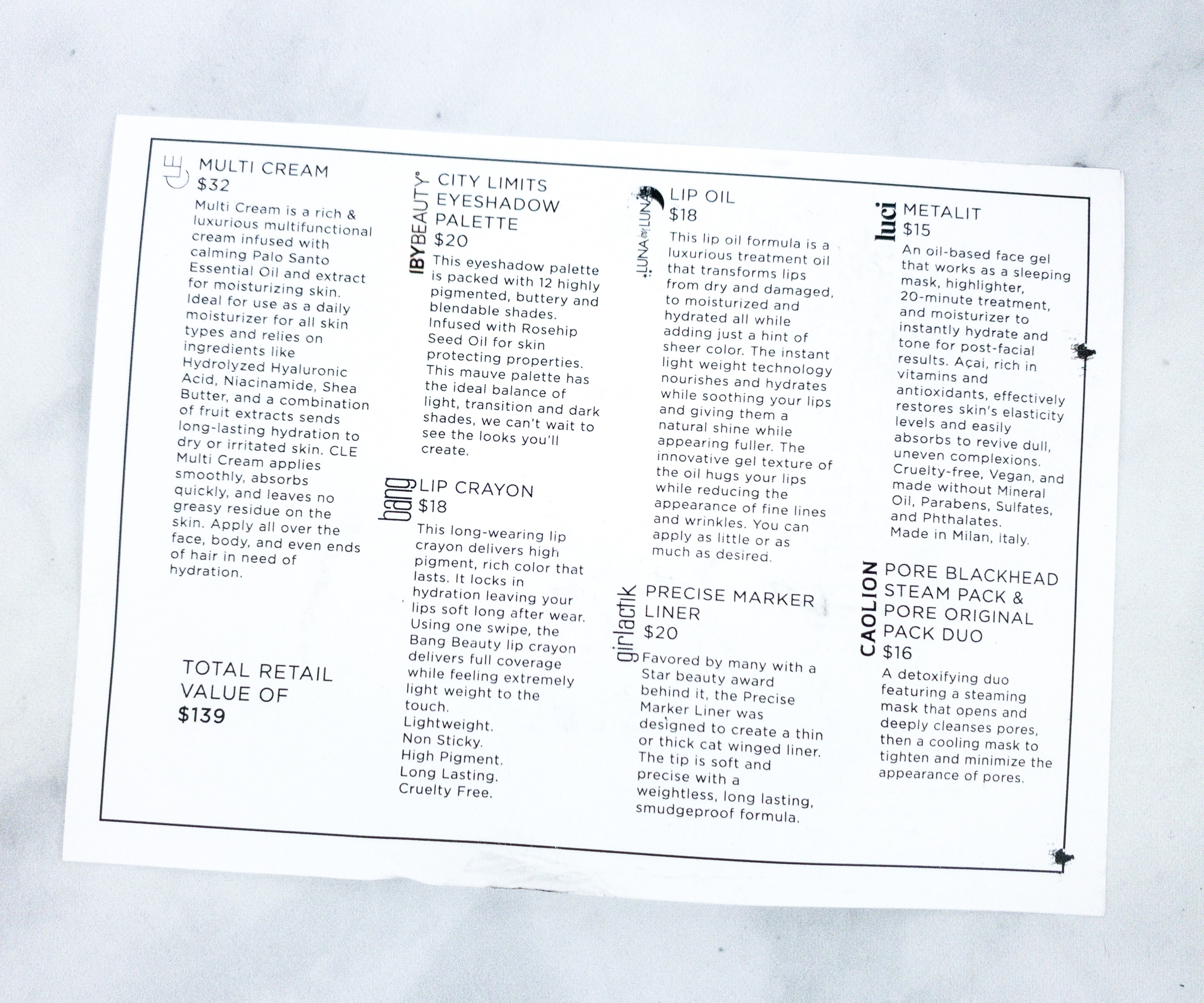 The back of the card lists the items with a short description for each.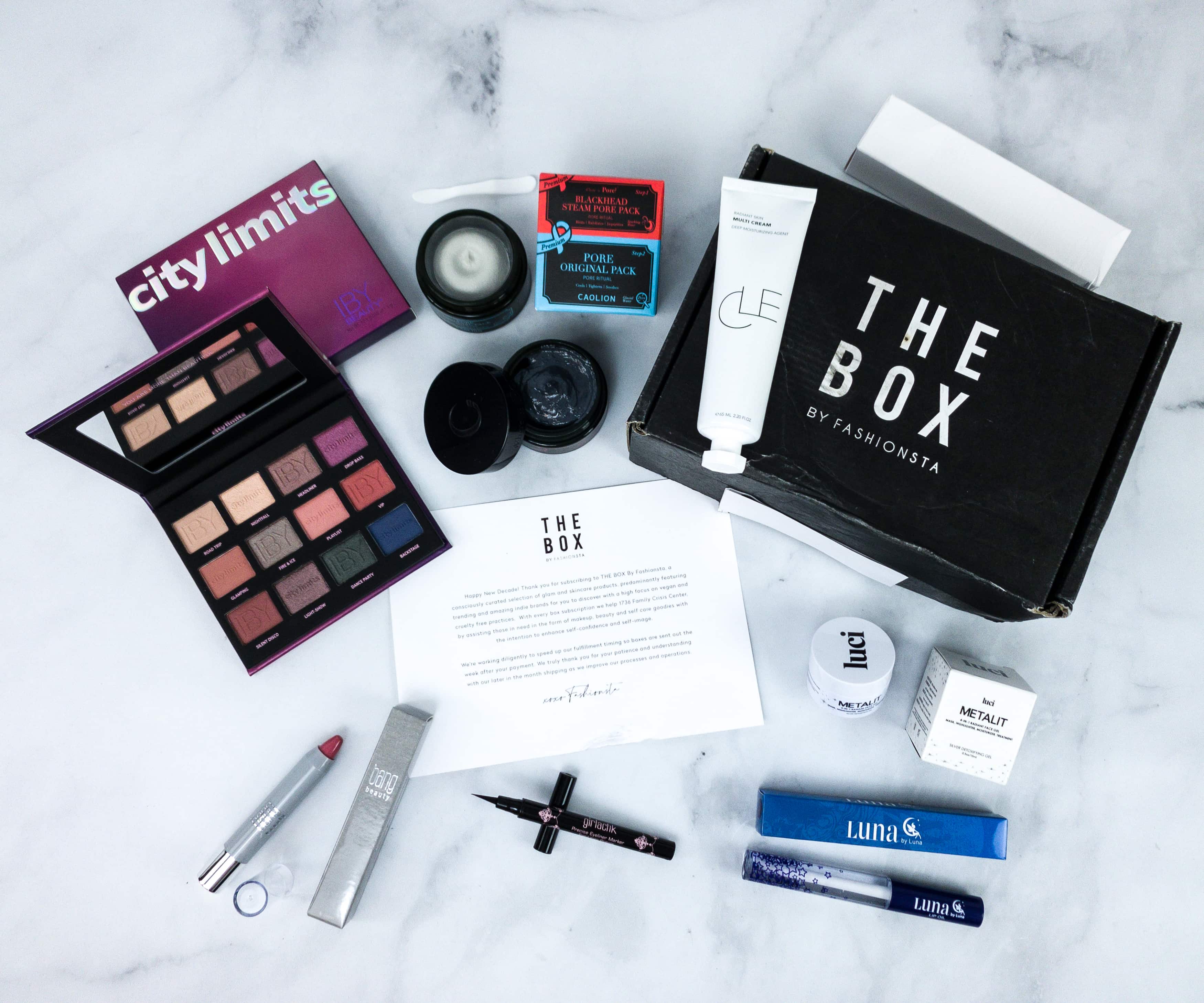 Everything in my box!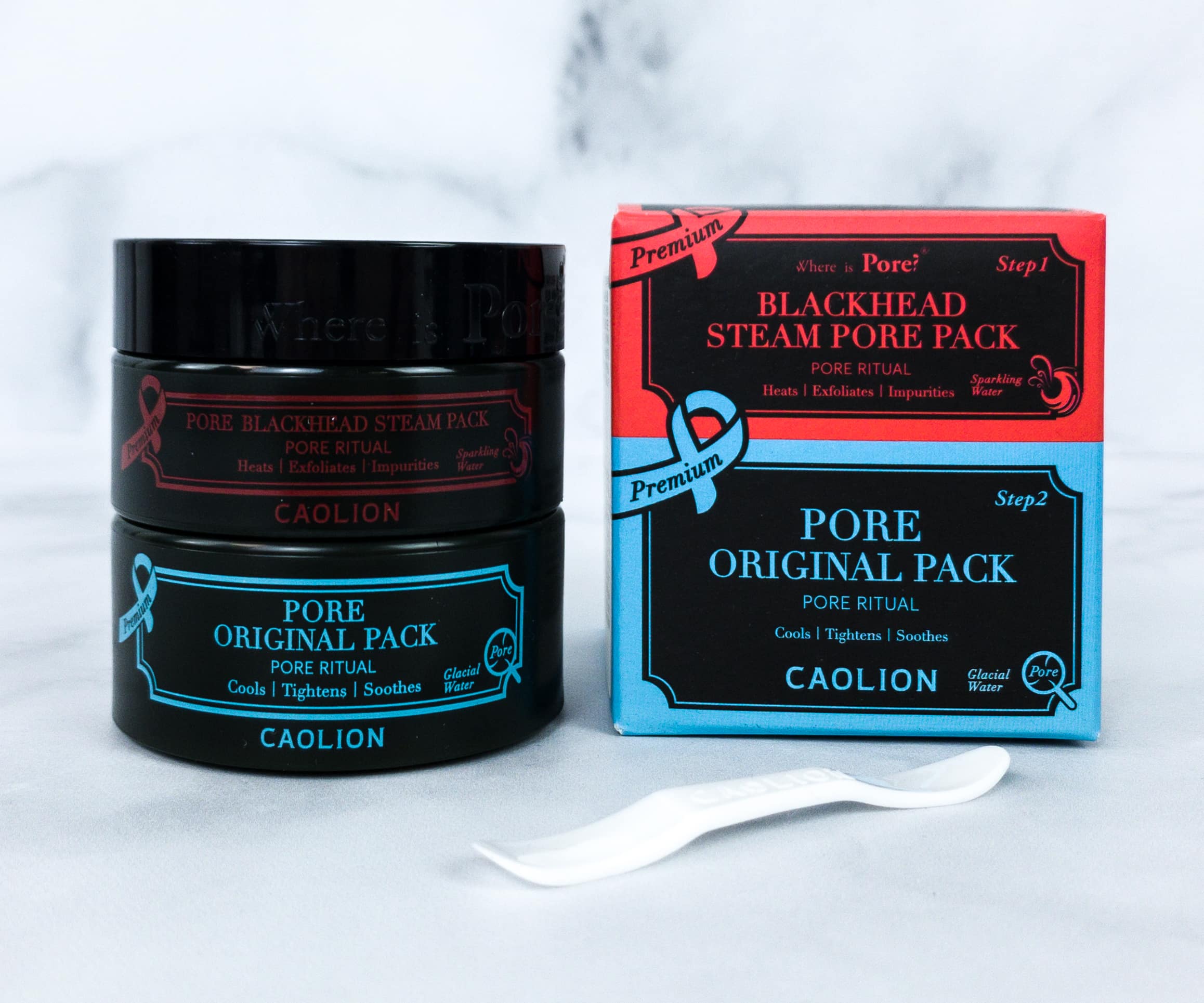 Caolion Pore Blackhead Steam Pack & Pore Original Black Duo ($13.89; $16 on the card) It's an amazing duo that opens, cleanses, and tightens the pores!
It has two parts. The first is a warm cream that gives the skin a steaming effect to open up the pores and cleanse out all the dirt and impurities. The next is a cool cream that will tighten up the pores after cleansing, minimizing the appearance of pores making your skin look smoother!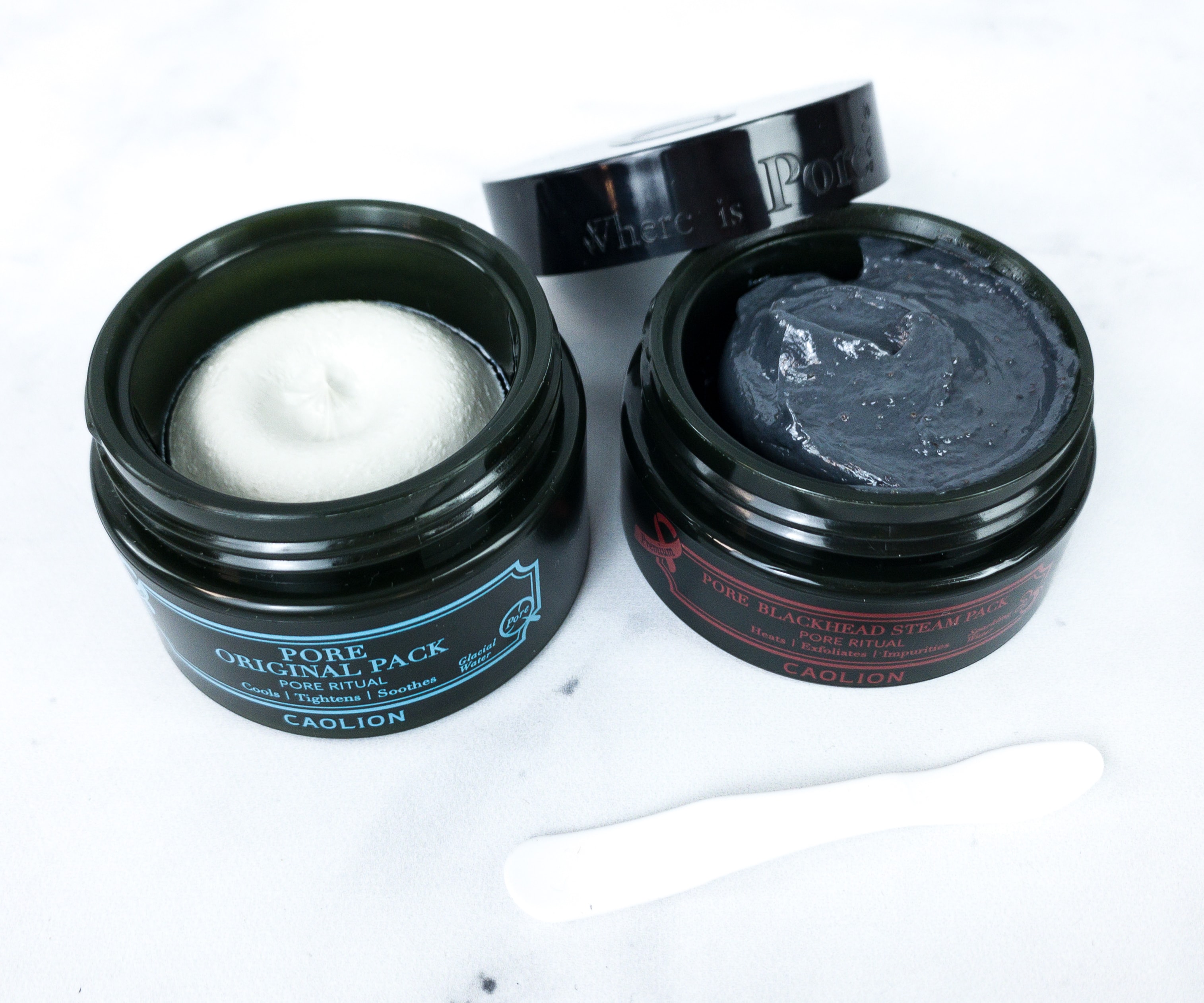 The packaging is very nice and hygienic. The wide mouth of the tub makes it easy to scoop the products out when you need them. It also came with a reusable scooper that you can wash every after use!
CLE Multi Cream ($32) Infused with Palo Santo essential oil, this luxurious cream calms and moisturizes the skin at the same time. This also contains a combination of fruit extracts that provides long-lasting hydration, even to dry and irritated skin! I love how this gets absorbed quickly by my skin and it doesn't feel greasy at all when applied!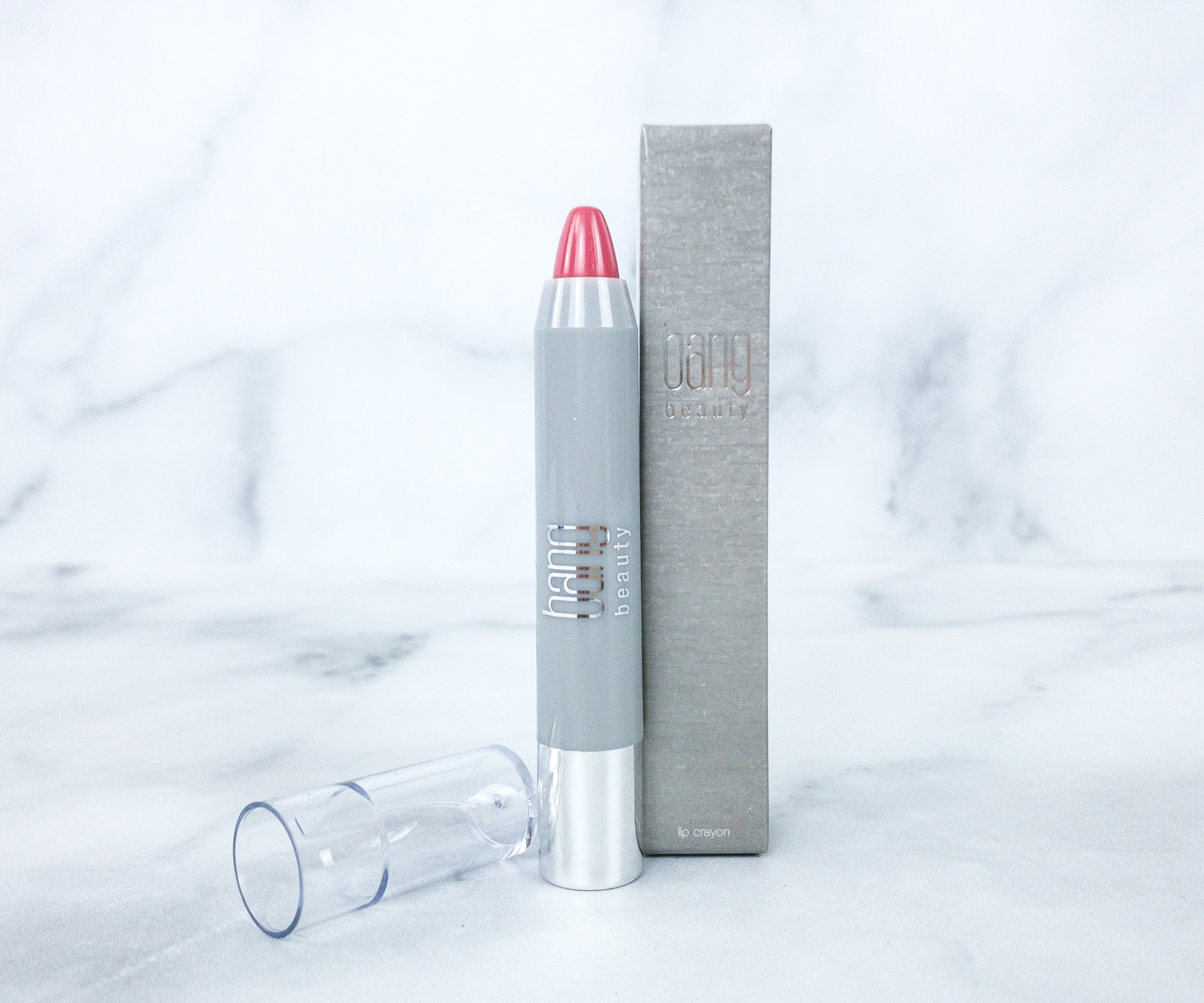 Bang Beauty Lip Crayon ($18) I got the lip crayon in Kiss Me. It's a very wearable shade, great for everyday use. It also has great color pay off, which looks opaque with just a few swipes. The formula is super lightweight, to boot!
Luna by Luna Lip Oil ($18) This lip oil has a gel-like consistency. It's more of a lip gloss for me, but it does a great job hydrating my lips! It has an instant lightweight technology that nourishes and hydrates the lips, making it look naturally shiny and fuller! A great way to take care of your lips!
Luci Metalit ($14.50) The packaging of this product is very simple and straightforward. Enriched with vitamin C, the product itself detoxifies the skin, taking off the stress that a long day of work can bring!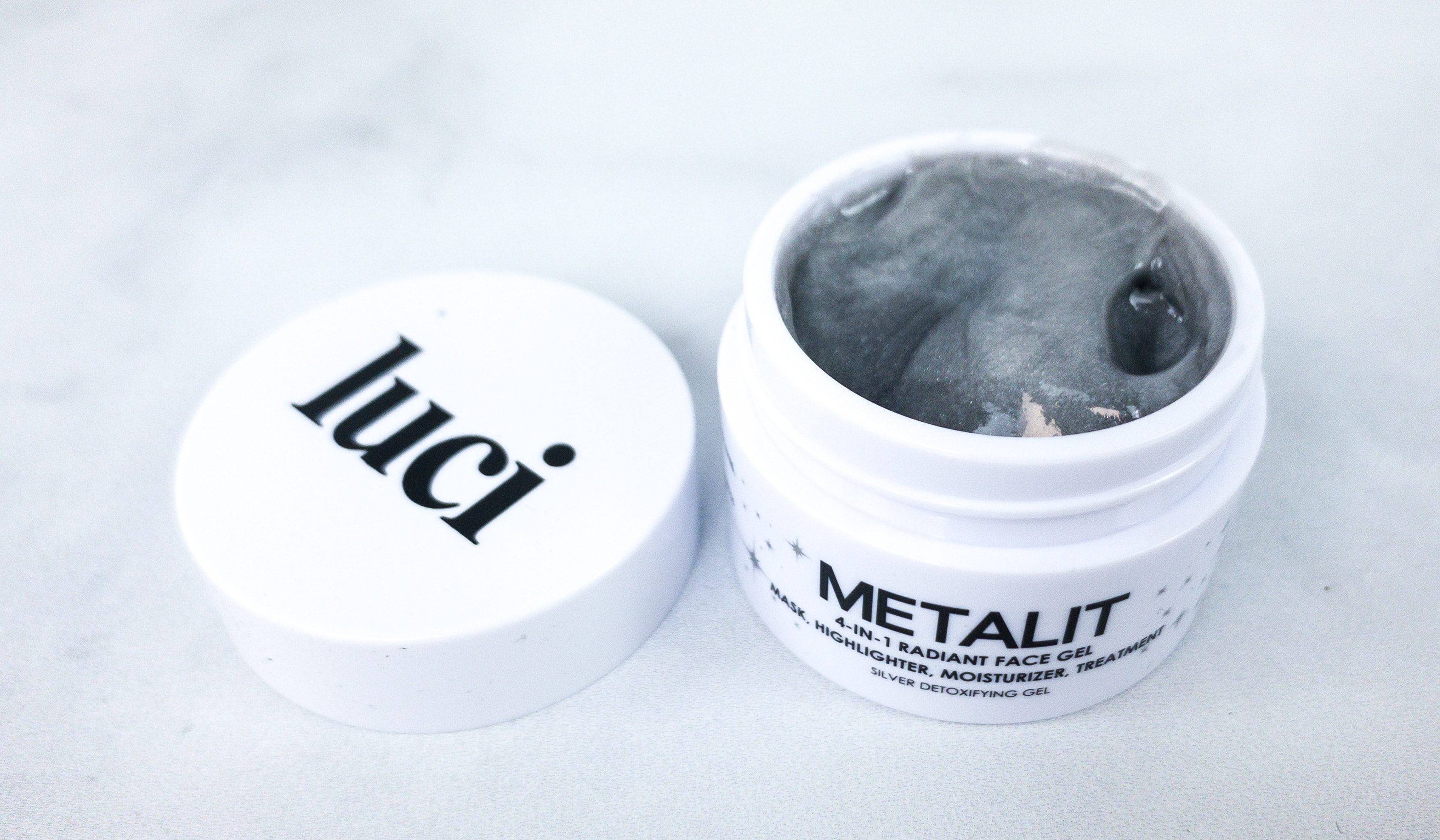 It also has moringa oil which is known to absorb deeply into the skin and provide ultimate hydration and defend skin against environmental stressors!
Girlactik Precise Liner ($20) Designed to create the sharpest lines, this eyeliner is one of my favorites from this box!
The soft tip makes it easier for me to create a fine wing. The formula is also weightless and smudge-proof, which I really like!
IBY Beauty City Limits Eyeshadow Palette ($20) This palette contains gorgeous shades! I'm so happy I got a full-size palette!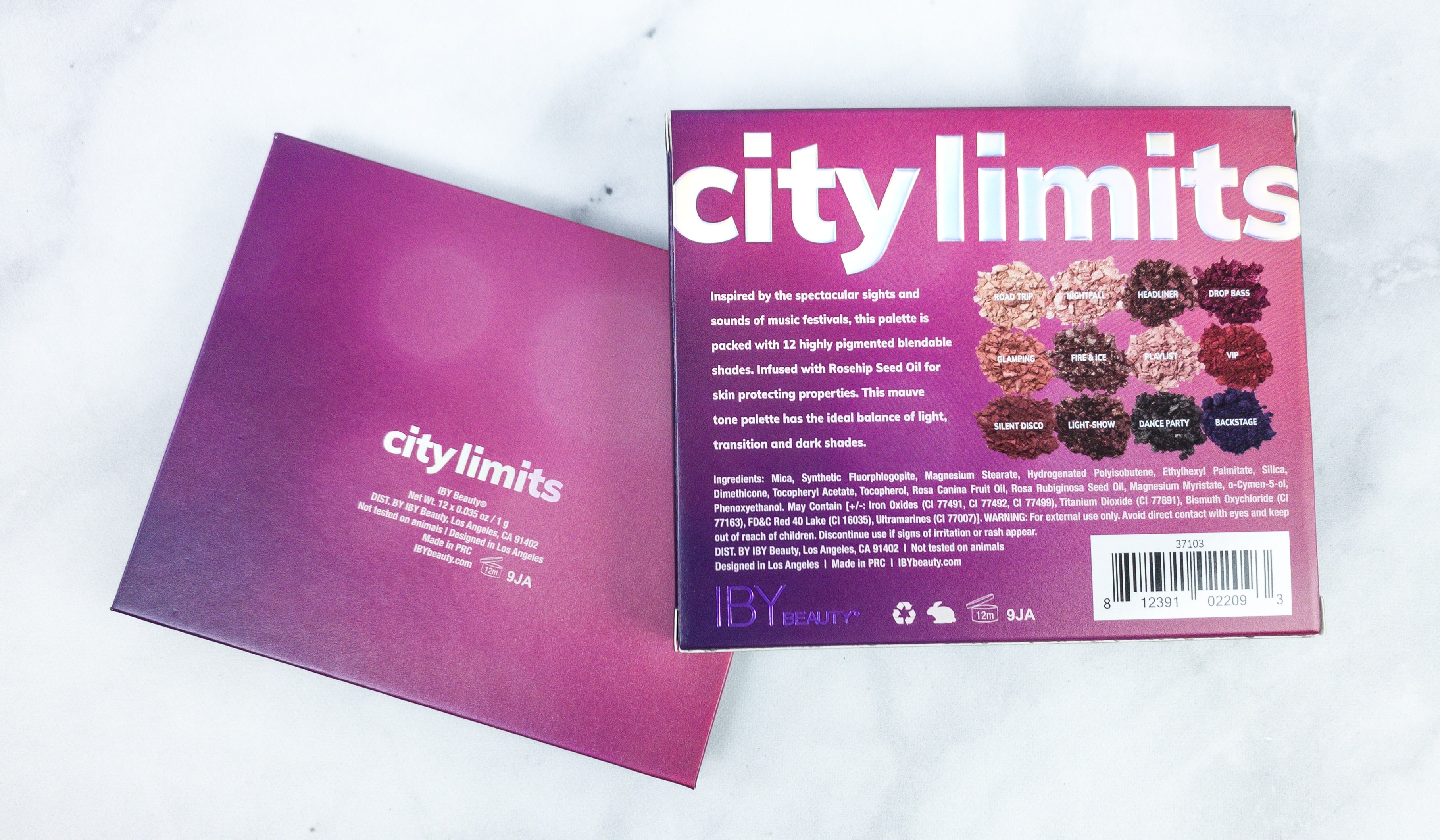 The palette is called City Limits. The back of the box shows a photo of all the shades that we can find inside, as well as information about the product.
The palette came with a mirror, so it's travel-friendly. Looking at the shades, I think I have pretty much everything I need for an everyday look, for a night out with friends, and even for weekend trips!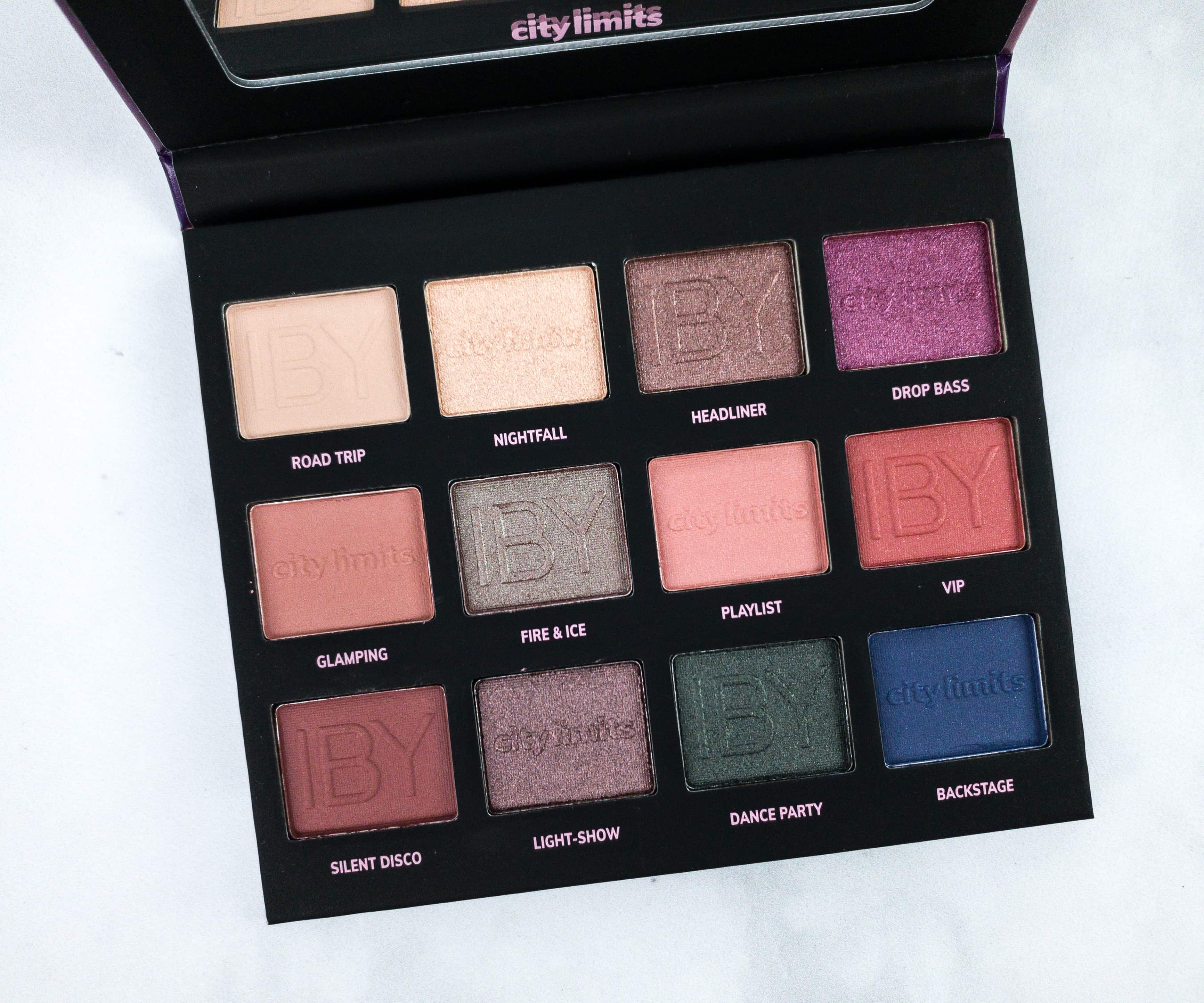 This palette is very versatile, filled with neutral tones and some pops of color here and there. The formula is also great, they blend like a dream!
THE BOX by Fashionsta definitely made a great first impression in this box! From skin care to make up, they had everything covered! I am so happy with all the items I got since all of them are very usable. My favorites are the eyeliner that helps me create gorgeous and precise eye makeup and the pore ritual duo that I can easily add to my beauty routine.  Overall, everything was great! This box provides great value for money and I think it's a box to watch!
What do you think of the new THE BOX By Fashionsta?