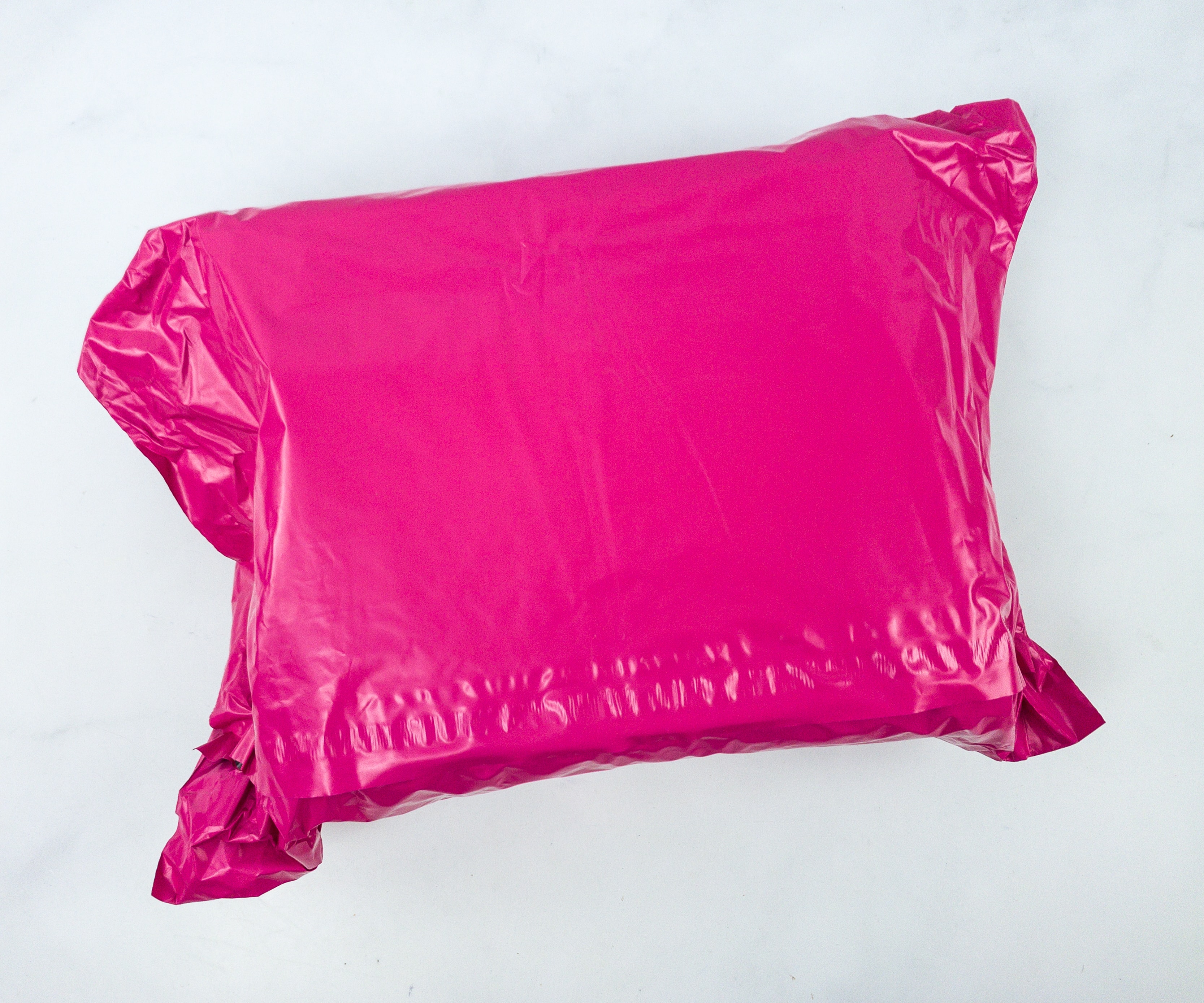 The Argan Beauty Box is a monthly subscription service that focuses on products made with the purest argan oil, including skincare, haircare, cosmetics, and even argan products for culinary purposes. You can choose to receive a box curated by them, or customize your own box depending on your needs or preferences.
This is a review of The Hero Box ($59.99).
DEAL: Get 50% off + FREE gift with your first box! Use coupon code 50FREE.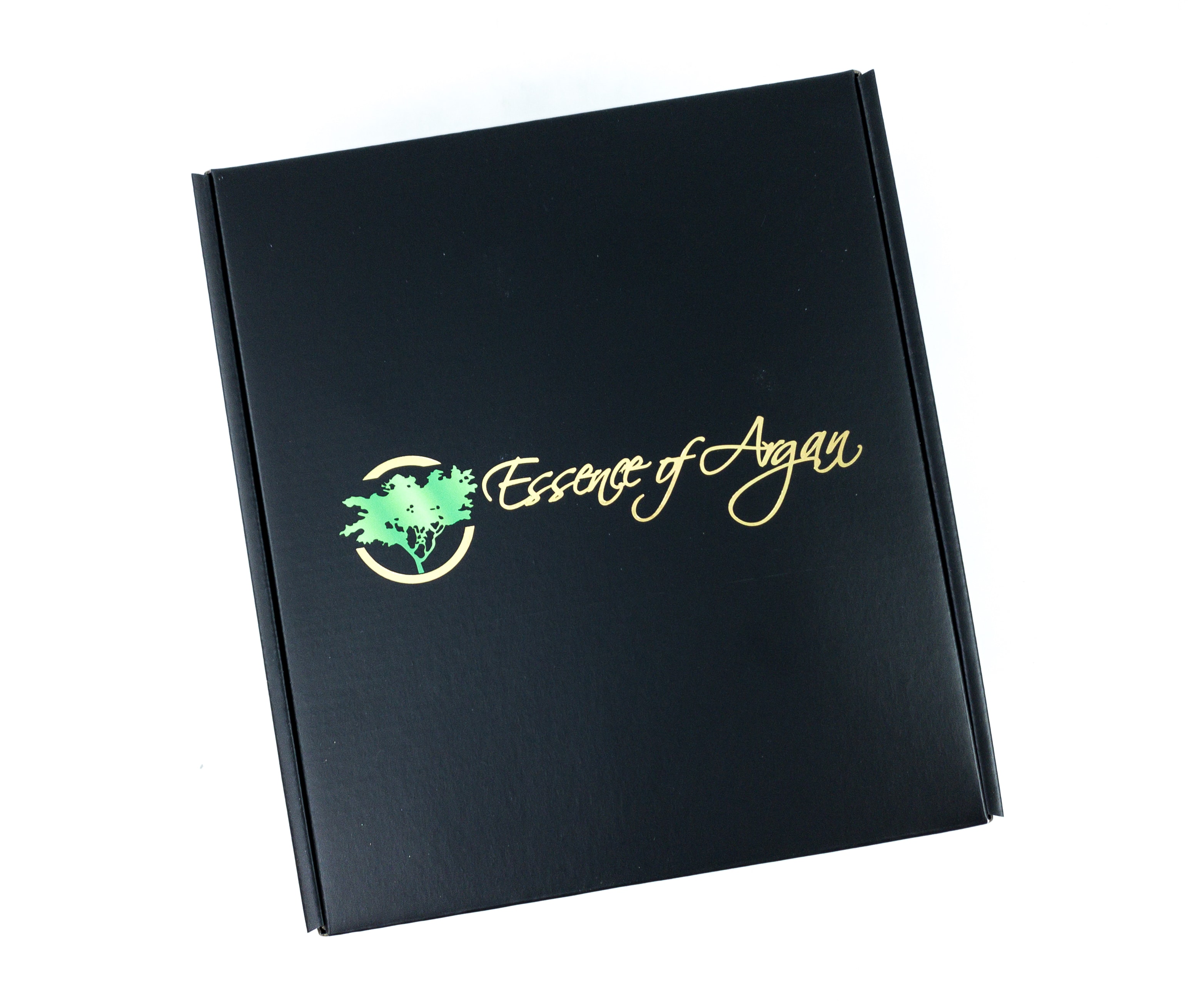 The items arrived in an elegant, black box with the Essence of Argan branding.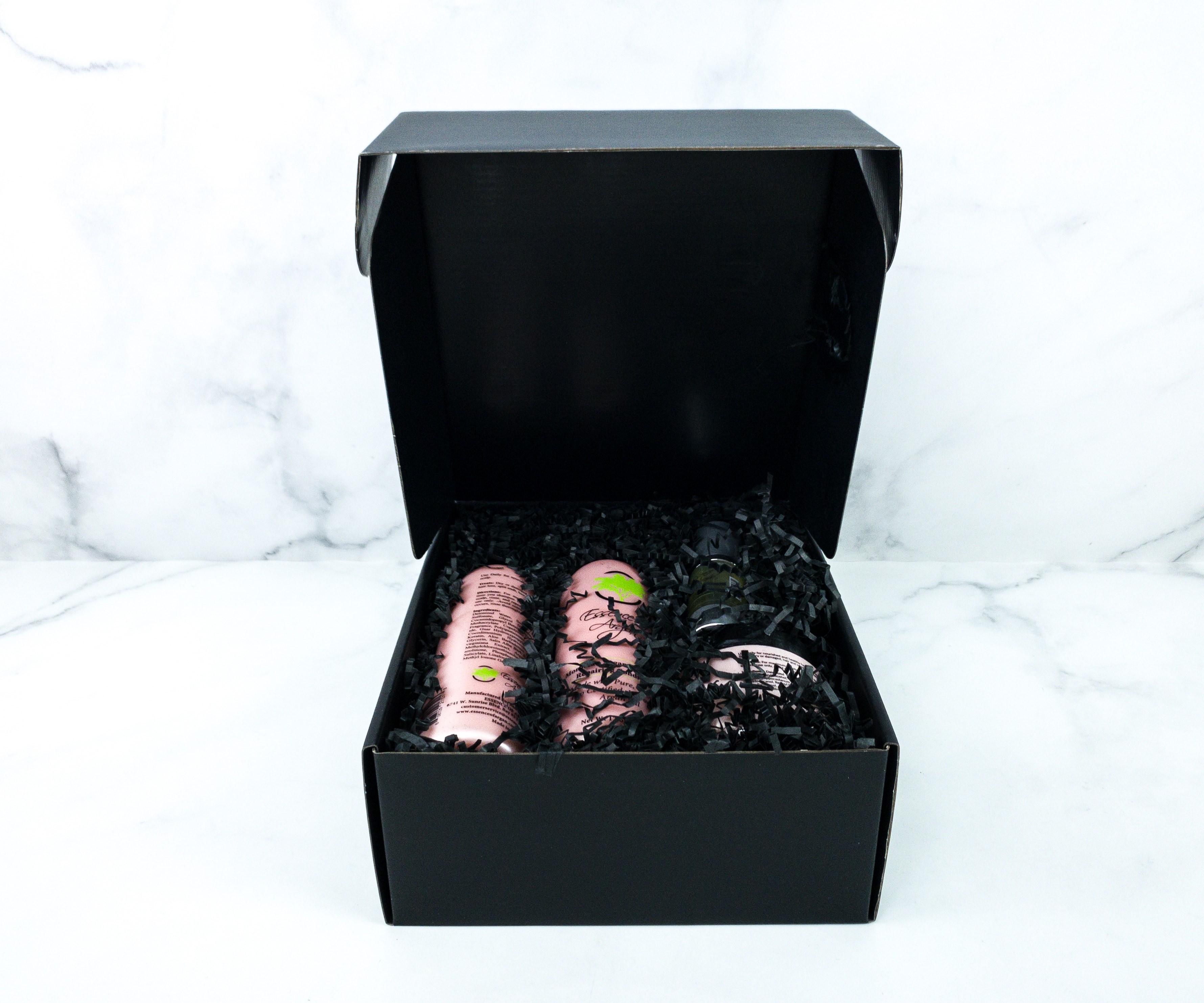 The box is carefully packed and has black squiggles to keep everything in place.
There were a total of 4 items inside this month's box!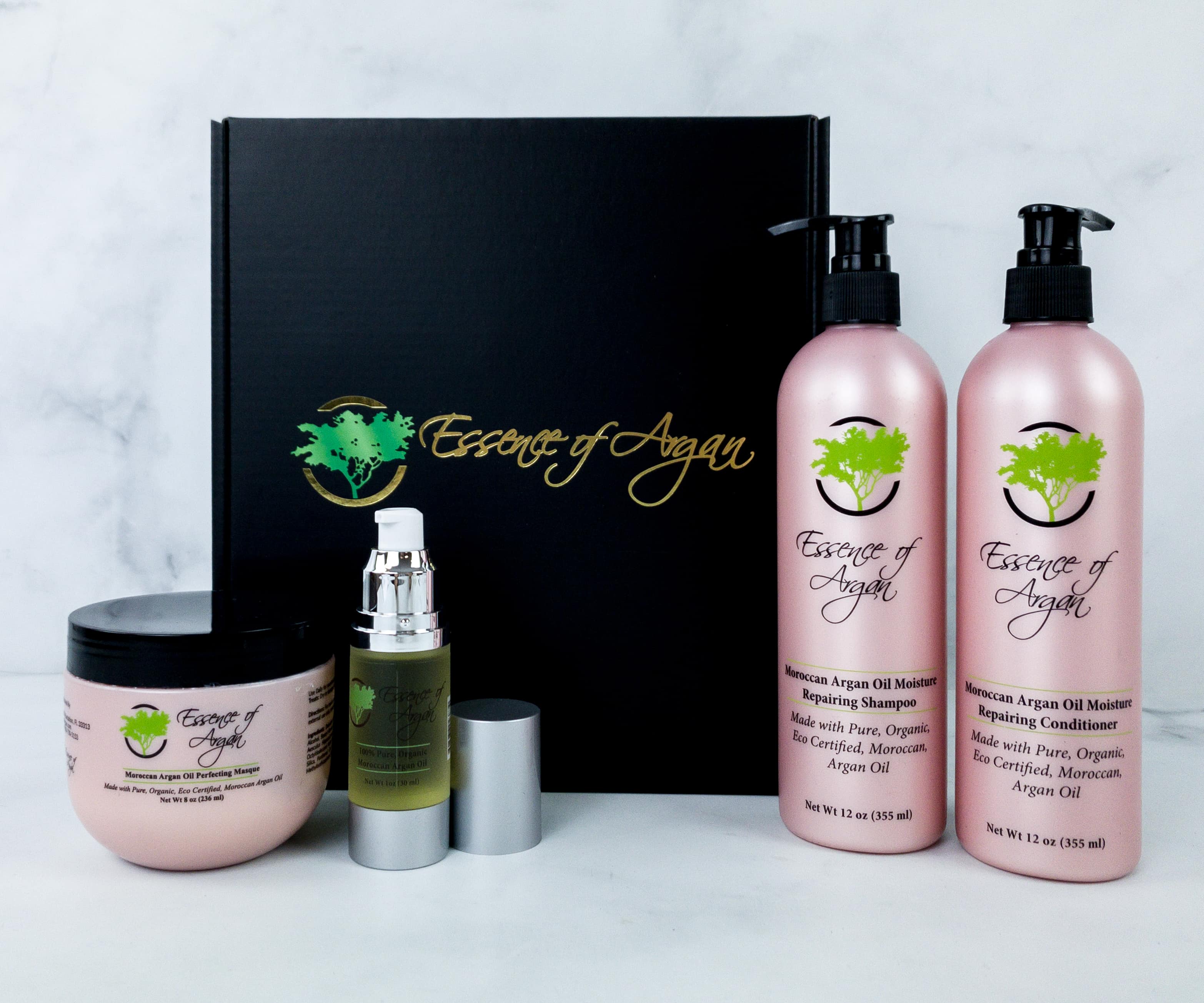 Everything in my box! The key difference between these products and some of the drugstore ones that use a tiny bit of Argan is that the oil that Essence of Argan uses is organic and eco-certified – and there's plenty of it! It's not a touch of argan, I think if you try it out you will be able to tell the difference between say, a drugstore argan shampoo or conditioner and this brand.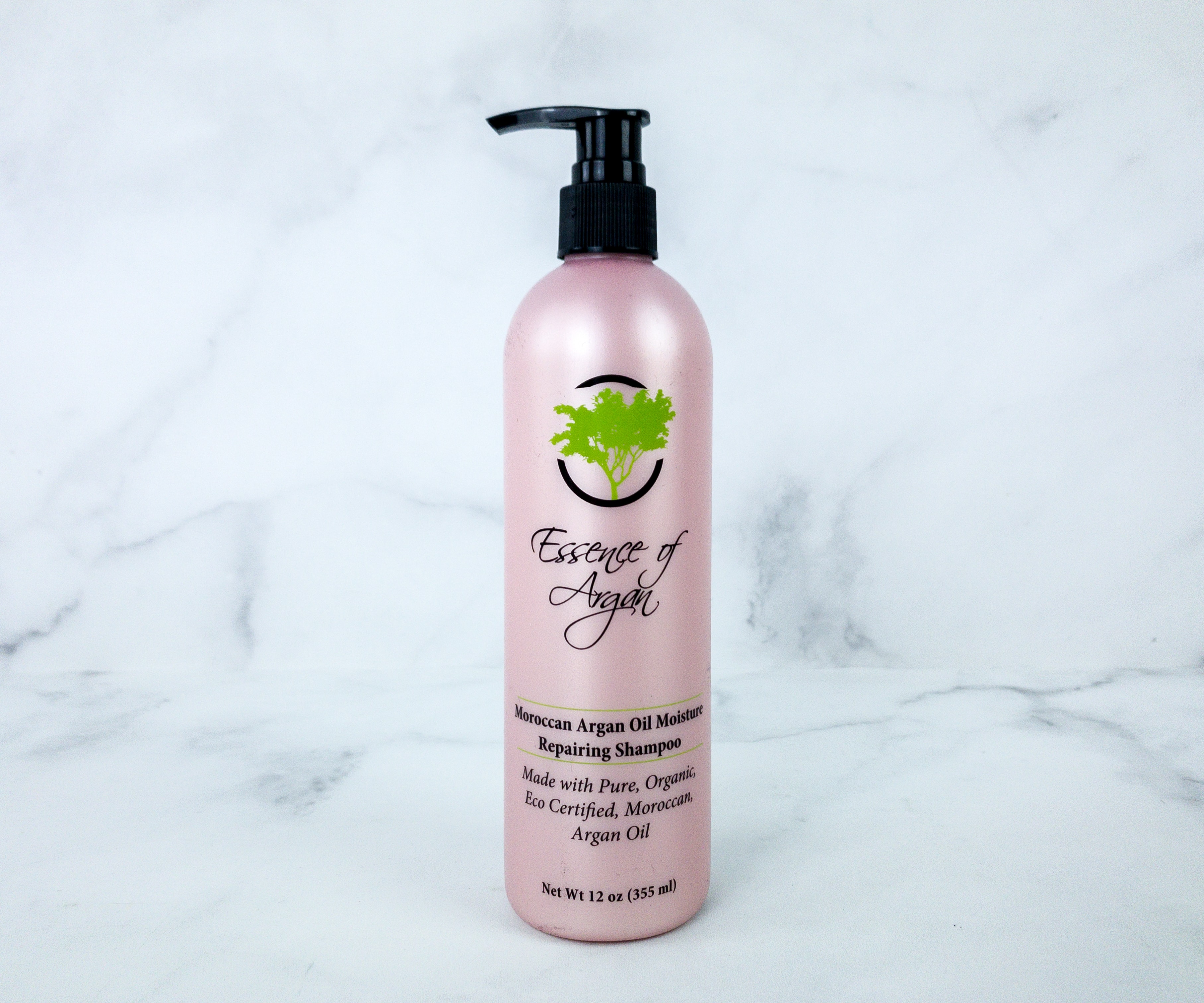 Essence of Argan Moroccan Argan Oil Moisture Repairing Shampoo ($29.99) This shampoo smells amazing, and I love how it makes my hair feel soft and smooth after use. The formula is also great for repairing and bringing back moisture to the hair.
Commonly used as a hair treatment, argan oil is very good for both the hair and scalp. It's packed with vitamin E which is an antioxidant. It also assists hair growth and reduces the free radicals that cause the hair and scalp to break. The back of the bottle indicates the other ingredients used in this shampoo as well as directions on how to use it.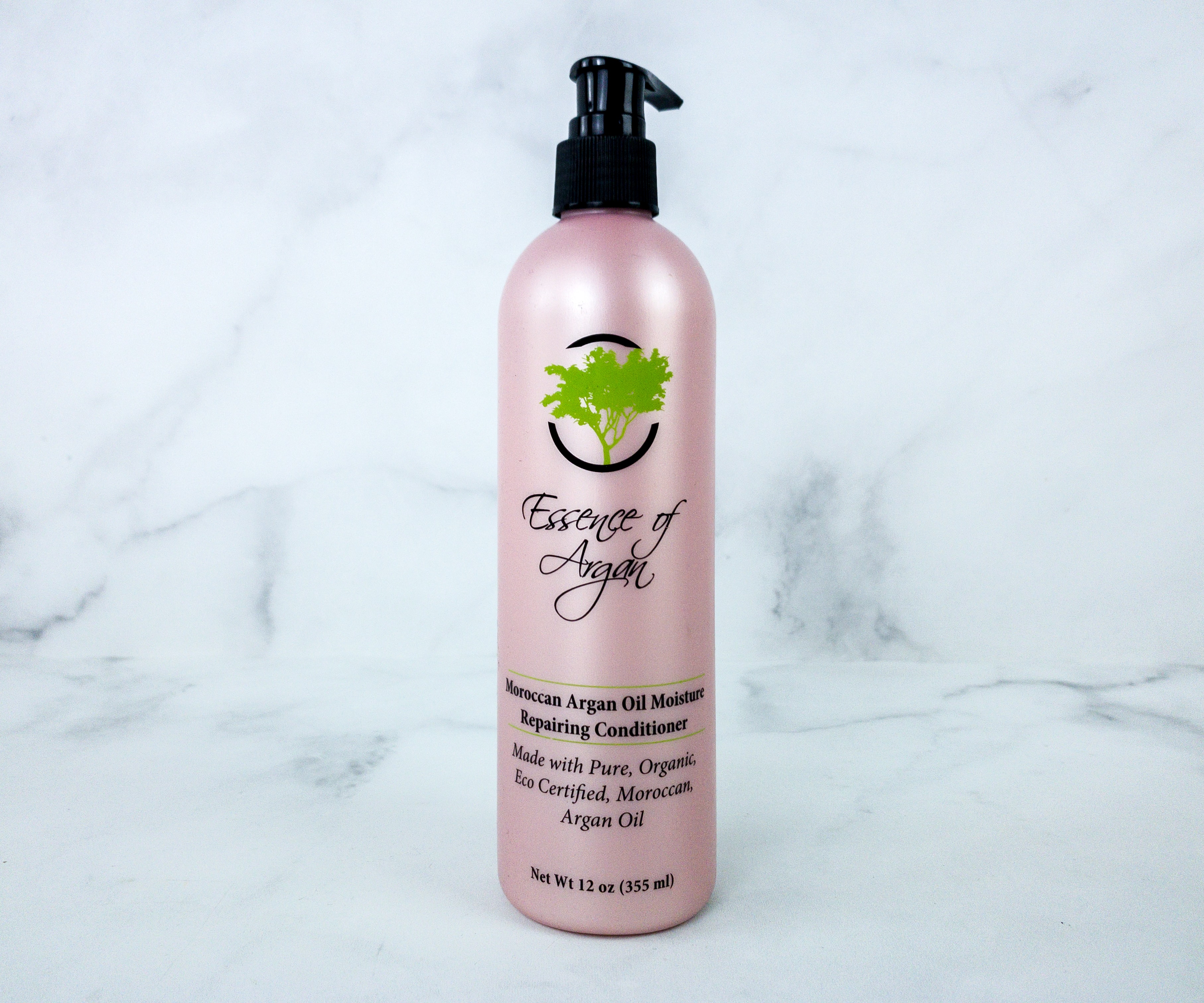 Essence of Argan Moroccan Argan Oil Moisture Repairing Conditioner ($29.99).I can't imagine a different conditioner to go with the amazing shampoo so I'm really happy they included this in the set. While I feel that the shampoo does what it claims to do to repair damaged hair, I highly think that this amazing combo intensifies the effect, leaving my hair softer to the touch and more manageable!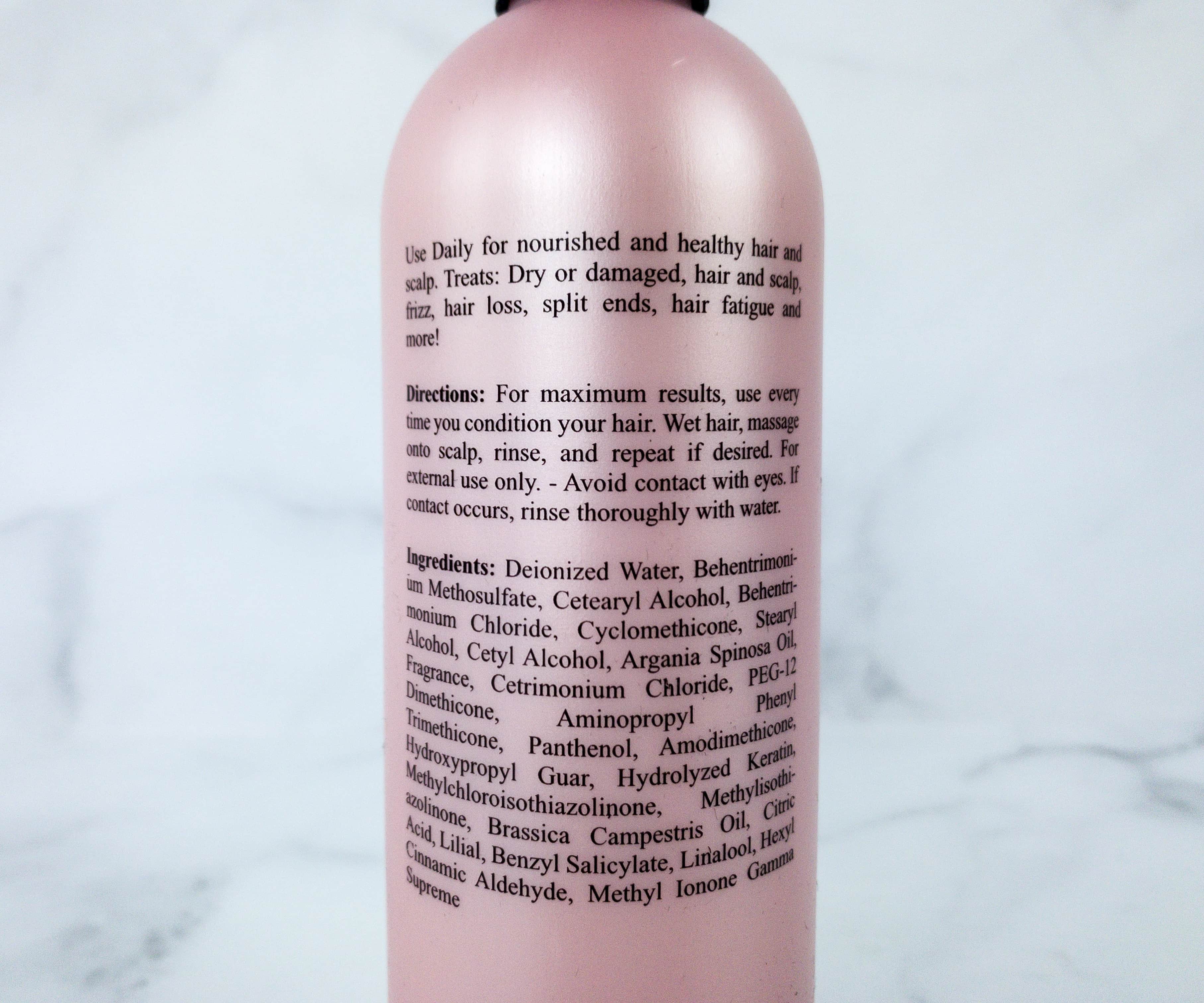 It also has the ingredients and directions listed on the back. Unlike other conditioners that you can only use a few times a week, this one is actually gentle on your hair and scalp. You can use it daily for more beautiful results!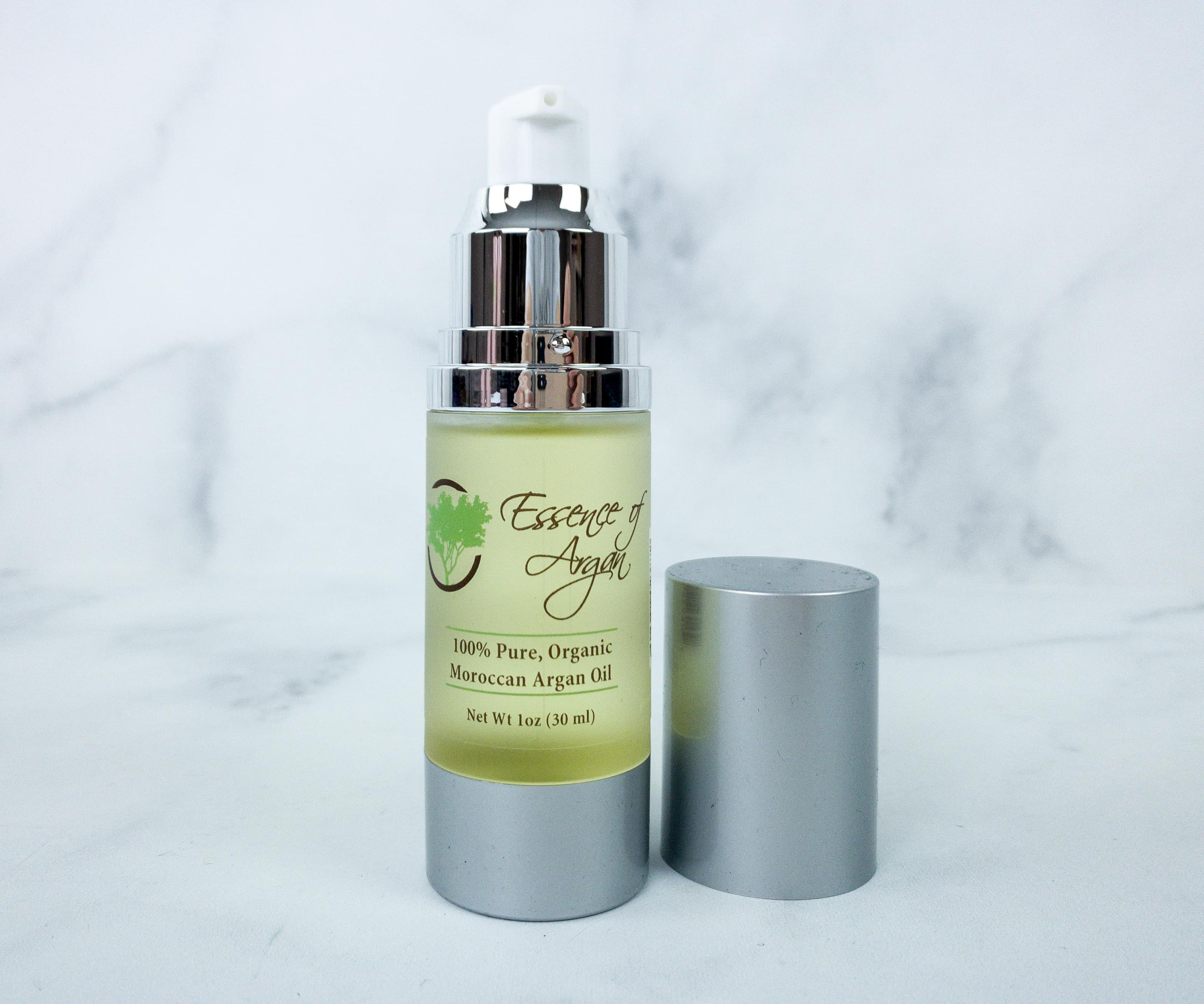 Essence of Argan 100% Pure, Organic Moroccan Argan Oil ($39.99) With high contents of essential fatty acids, this pure Argan Oil helps increase the hair's natural elasticity, making it look more alive than ever! Just a few drops of this will go a long way. Massage it from root to tips for maximum effect!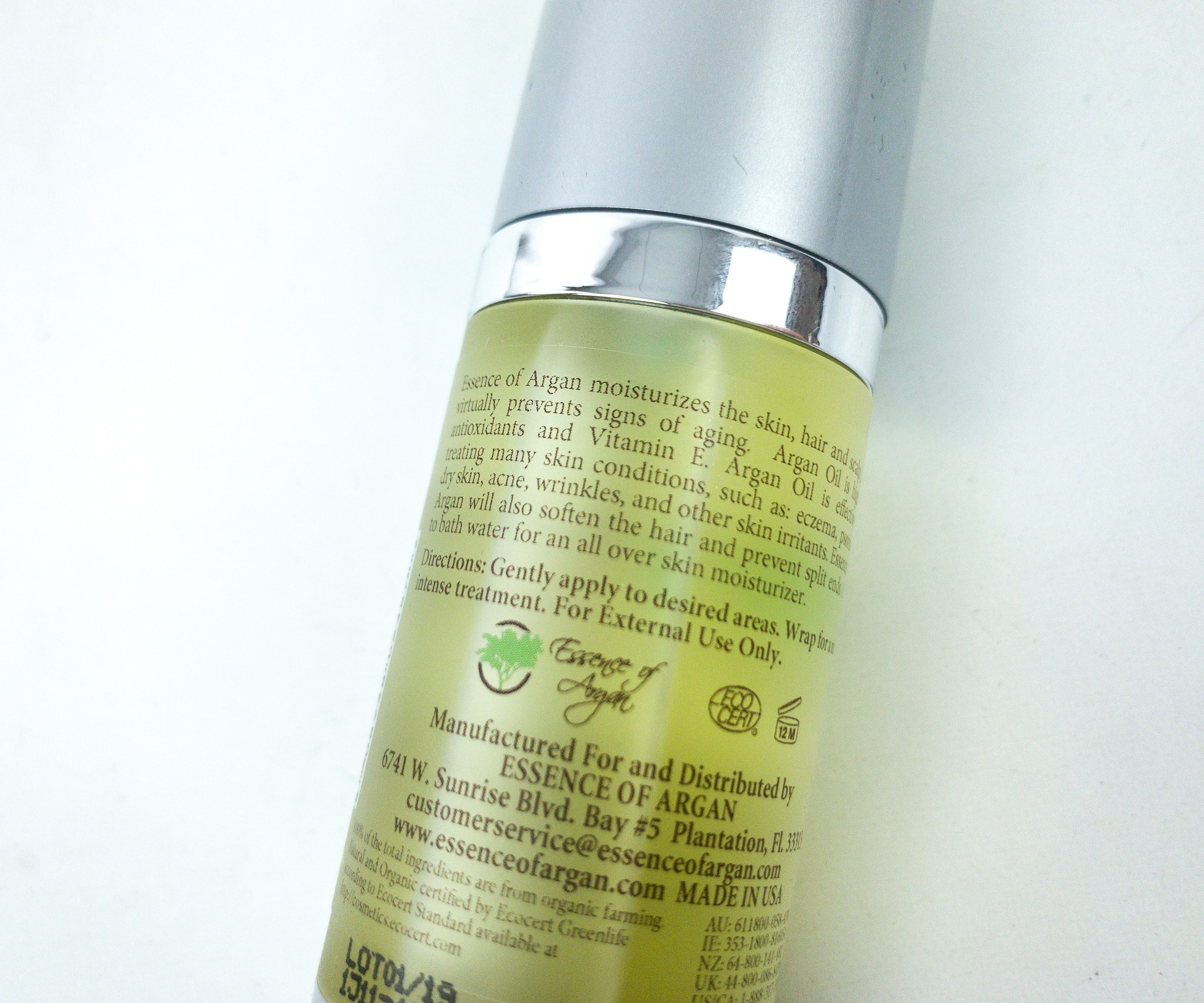 The back of the bottle contains information about the product, as well as directions for use. It says we can also put a few drops of this oil in our bathwater so we can get an extra boost of moisture for our skin! I also note that the Argan Oil is certified by Ecocert Greenlife.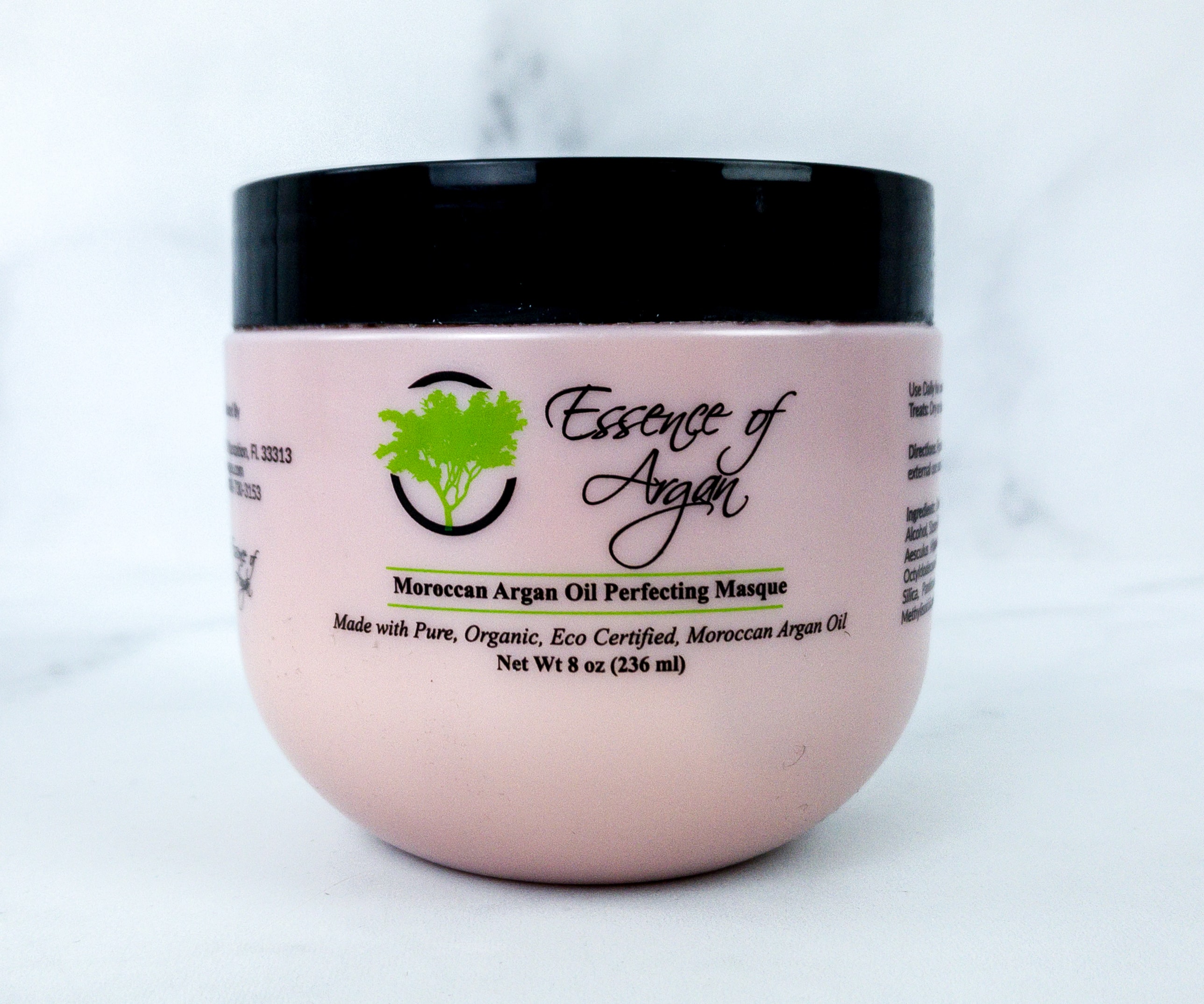 Essence of Argan Moroccan Argan Oil Perfecting Masque ($39.99) Argan oil is also known to restore dull and lifeless hair. This mask does exactly that, reviving the hair into its former glory!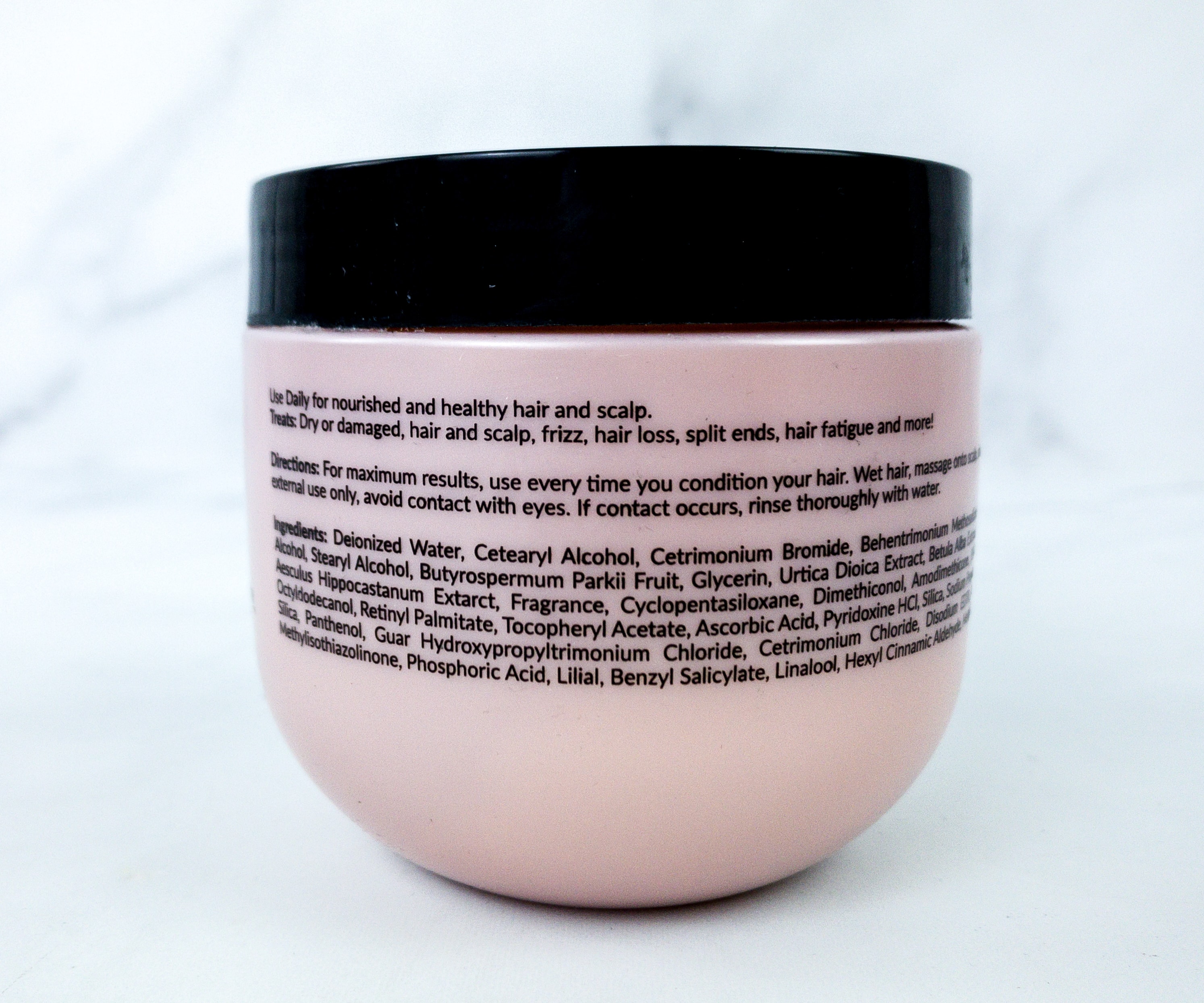 The formula is also gentle on both the hair and the scalp so it's safe for everyday use! The directions say that it is best to use after the conditioner.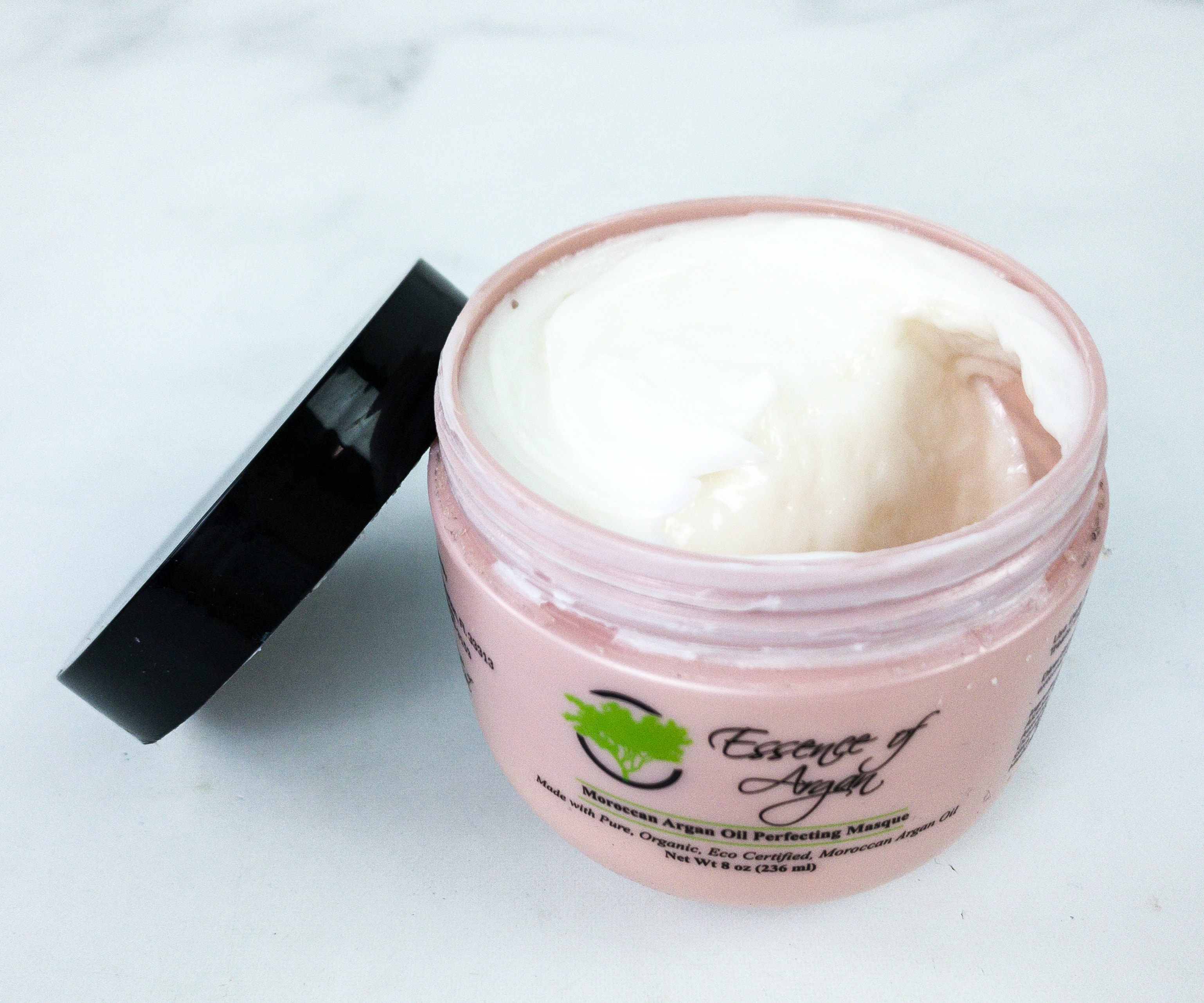 The hair mask came in a tub. It's easier to use because you can just scoop out the amount you need and then apply it directly to your hair! It has been great for me in battling the winter dry hair blues!
This box is all about hair care and I'm all for it! From repairing to keeping hair smooth and shiny, you have everything in one box! My favorite for this month has got to be the Haircare trio because my hair is so smooth and shiny and it didn't irritate my sensitive scalp one bit. I do also love the Pure Argan Oil because I can also use it for the skin. It's a great way to infuse skincare during bath time by putting a few drops of this lovely oil to the bathwater! This way, I'm getting both my hair and skin the TLC it needs! I'm really happy with the contents of this box. So far, they have been sending out products that I really enjoy so I can't wait to see what they have for me in the next box!
What do you think of  The Argan Beauty Box?