Super Chewer is a monthly subscription box for heavy chewer dogs "who demand a challenge." Each box has 4-6 dog products and is customized to the size of your pup, plus it has a cute theme. All-natural treats, tough toys, and challenging chews are included in the monthly box.
DEAL: Get 50% off on your first box on a 6+ month subscription! No coupon needed, just use this link to subscribe.
Super Chewer will replace a toy for free if your dog defeats it!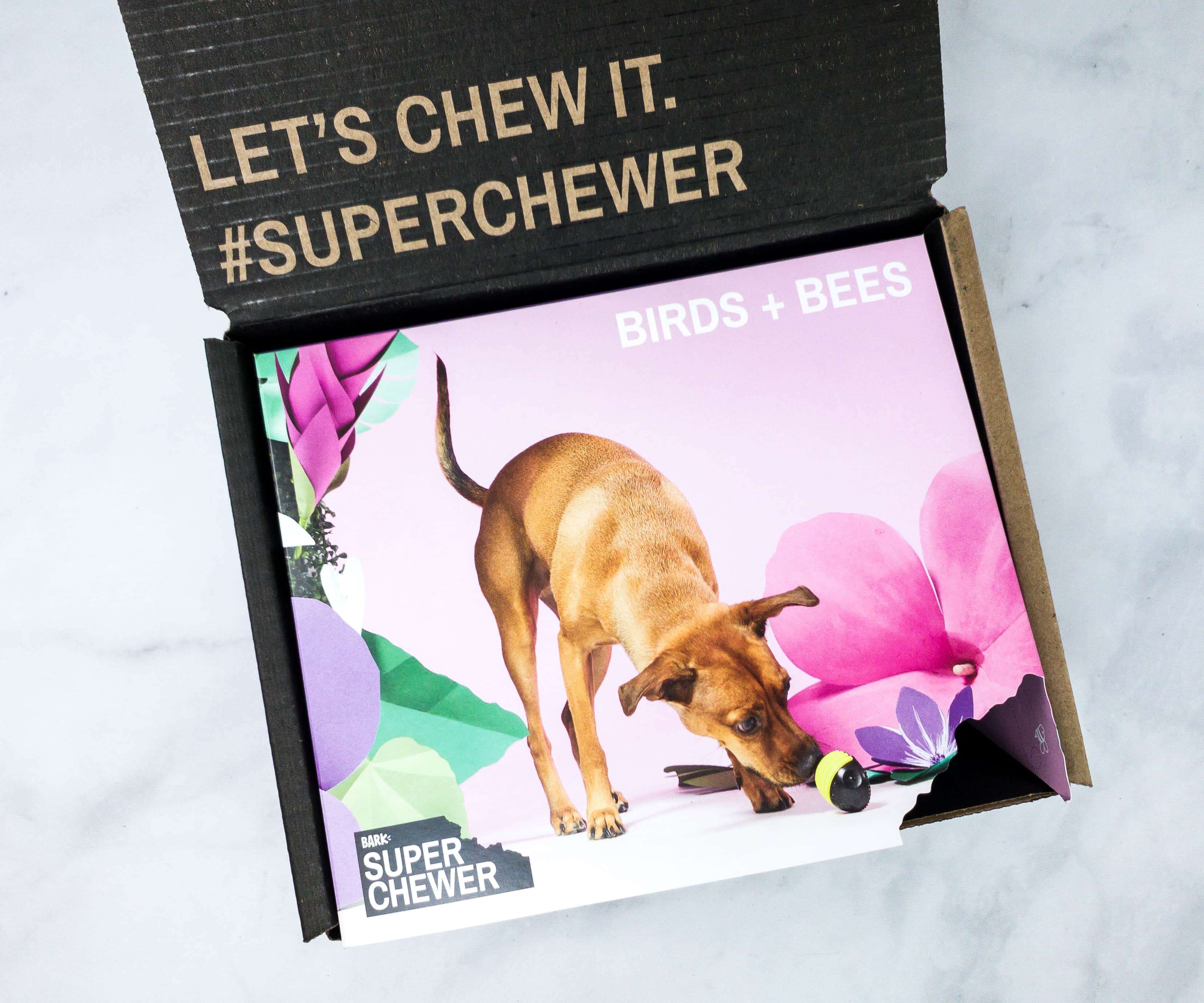 The February 2020 Super Chewer theme is BIRDS + BEES!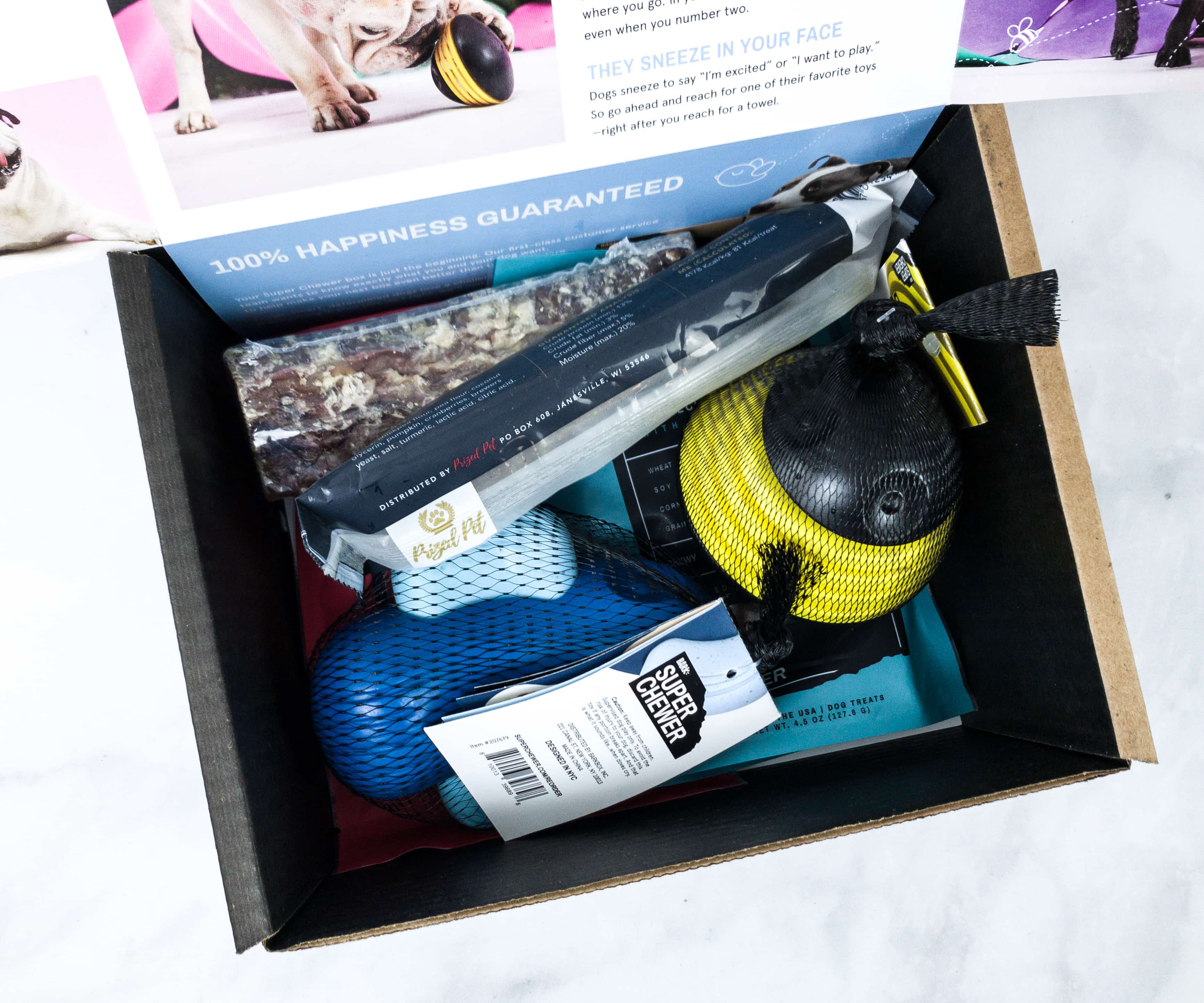 The box doesn't contain any extra packaging or fillers.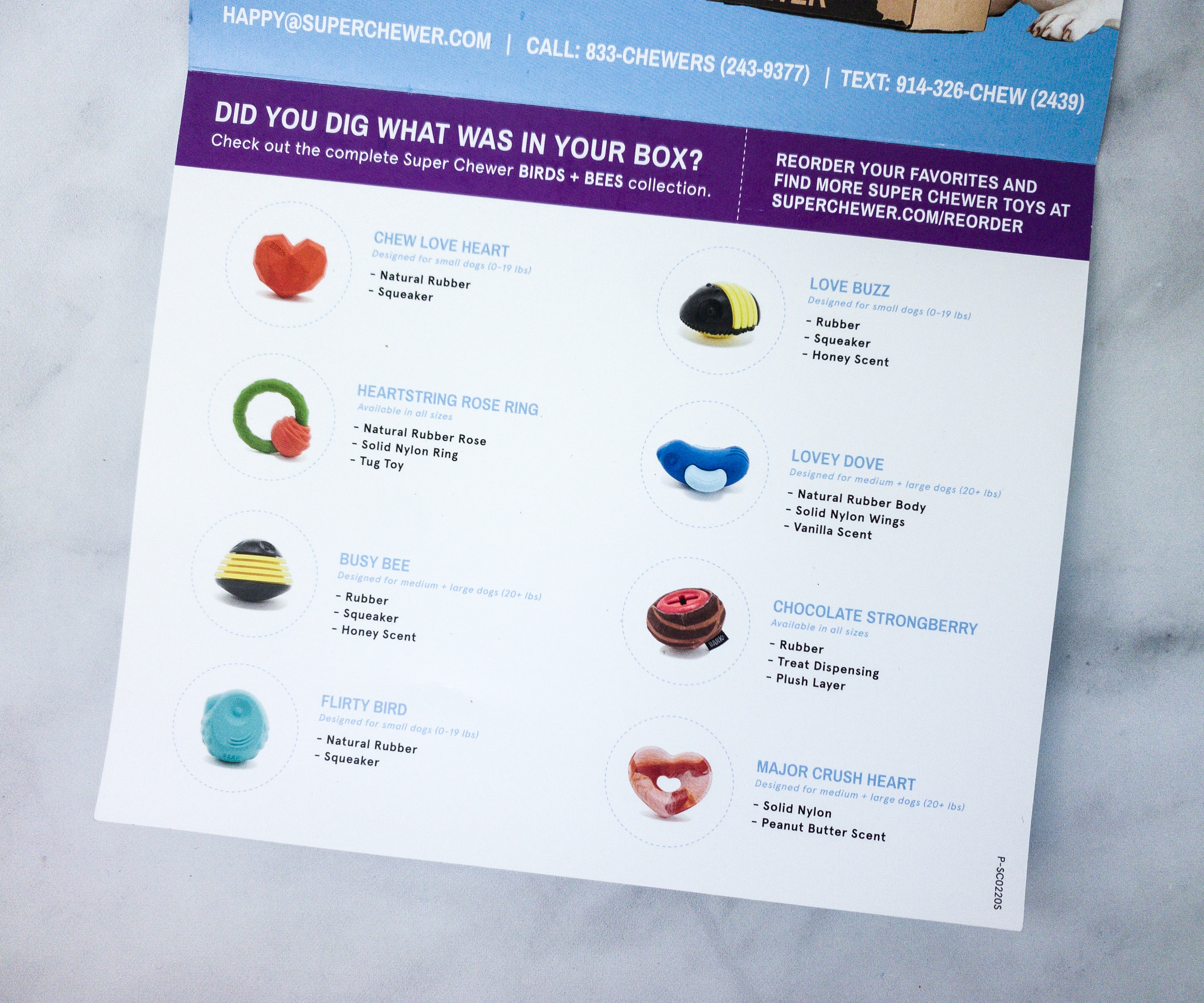 The flap of the box includes names and photos of the items you might receive in this month's box.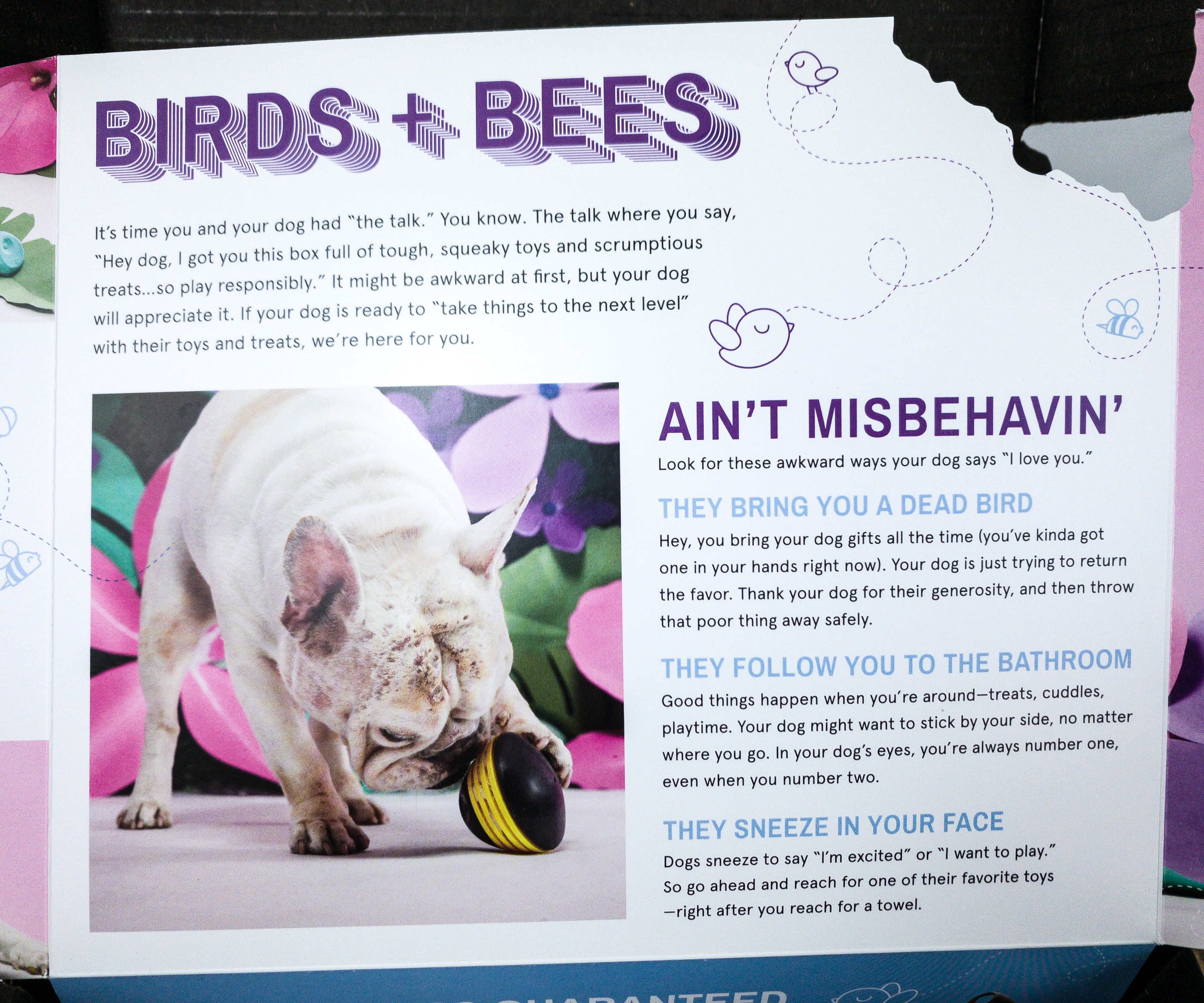 Also printed inside the flaps of the box are some useful information about a dog's behaviors and how to understand them!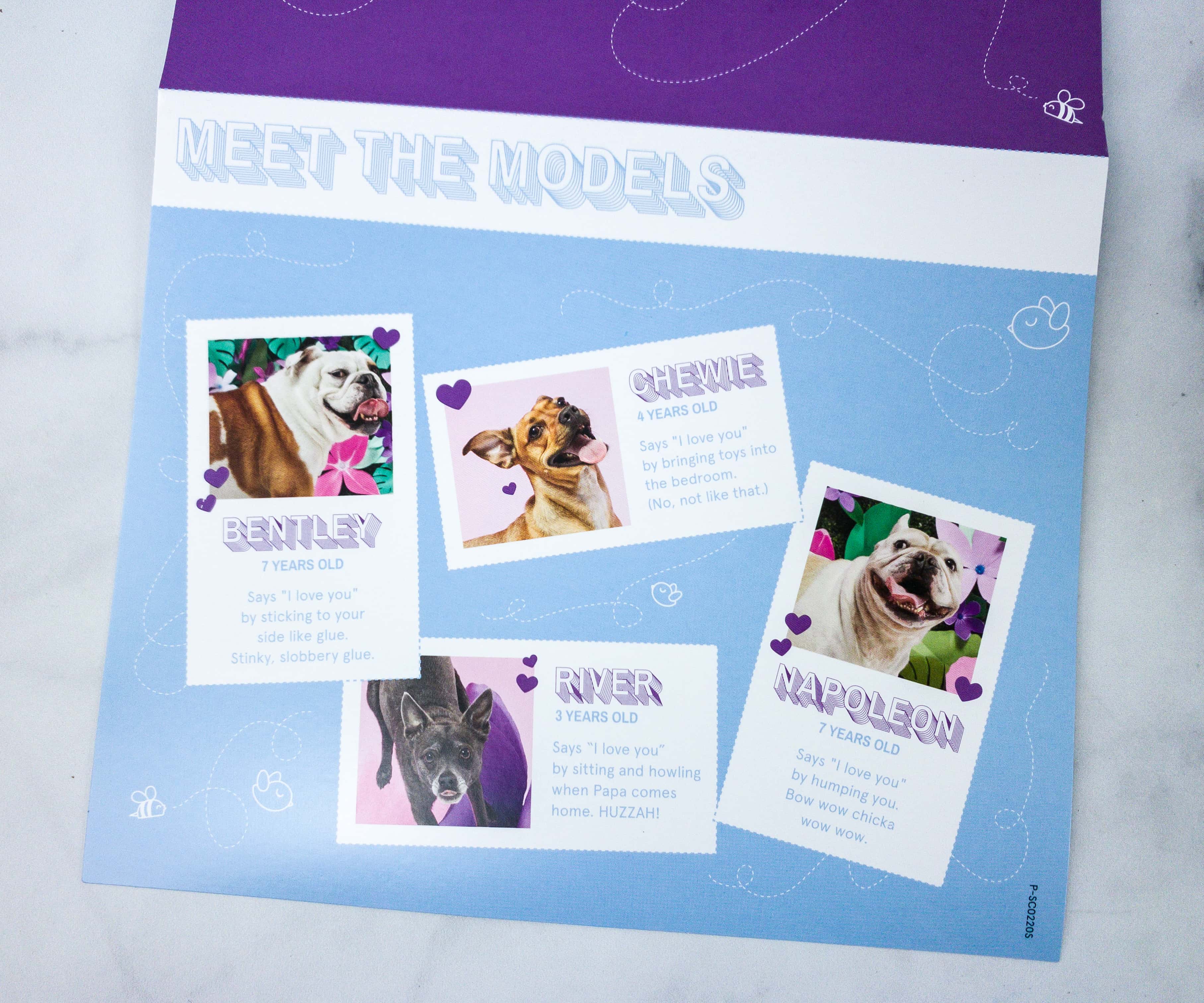 Meet the four gorgeous model dogs of Super Chewer box: Bentley, Chewie, River, and Napoleon!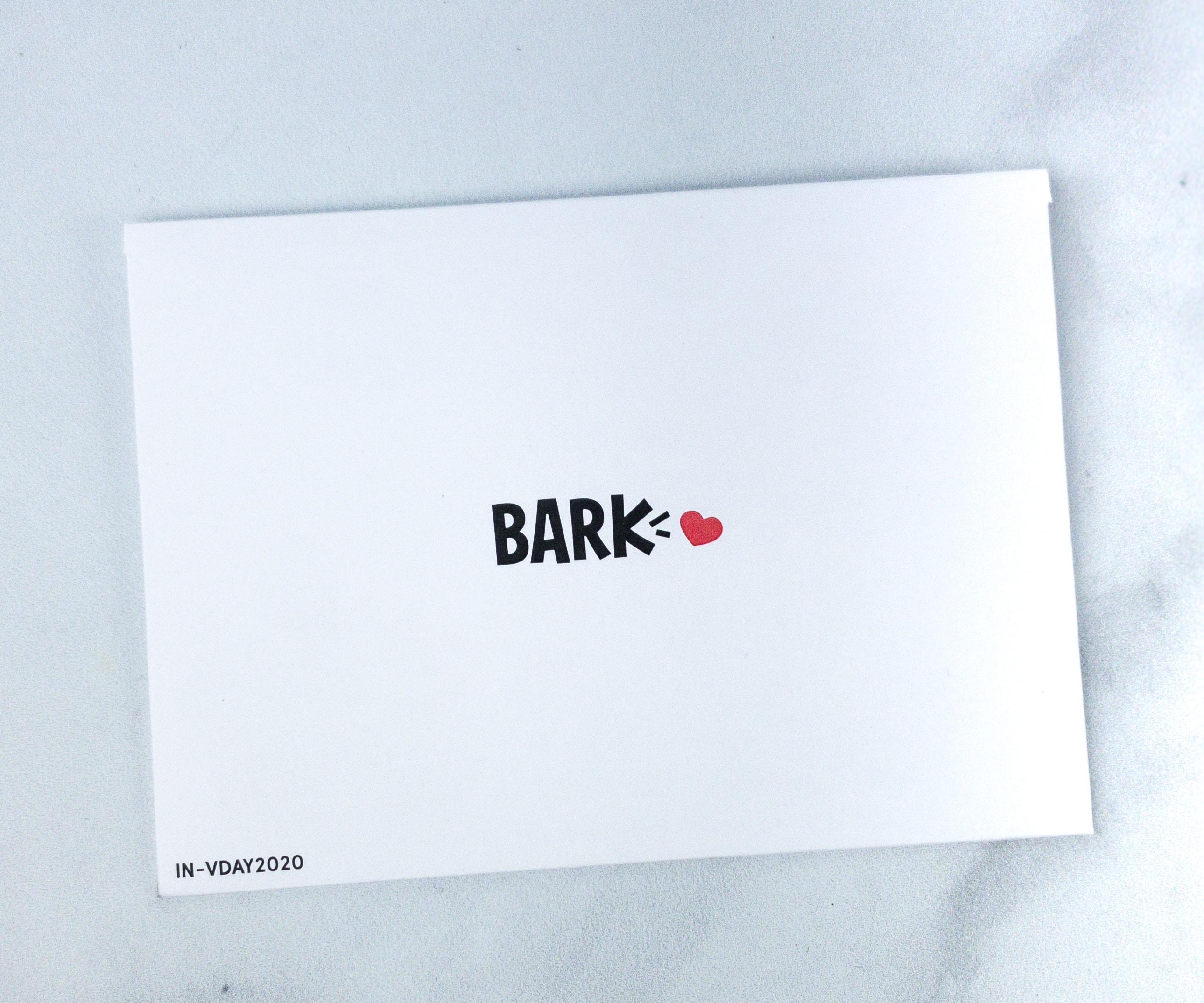 Also included in this month's box is an exclusive Barkbox envelope!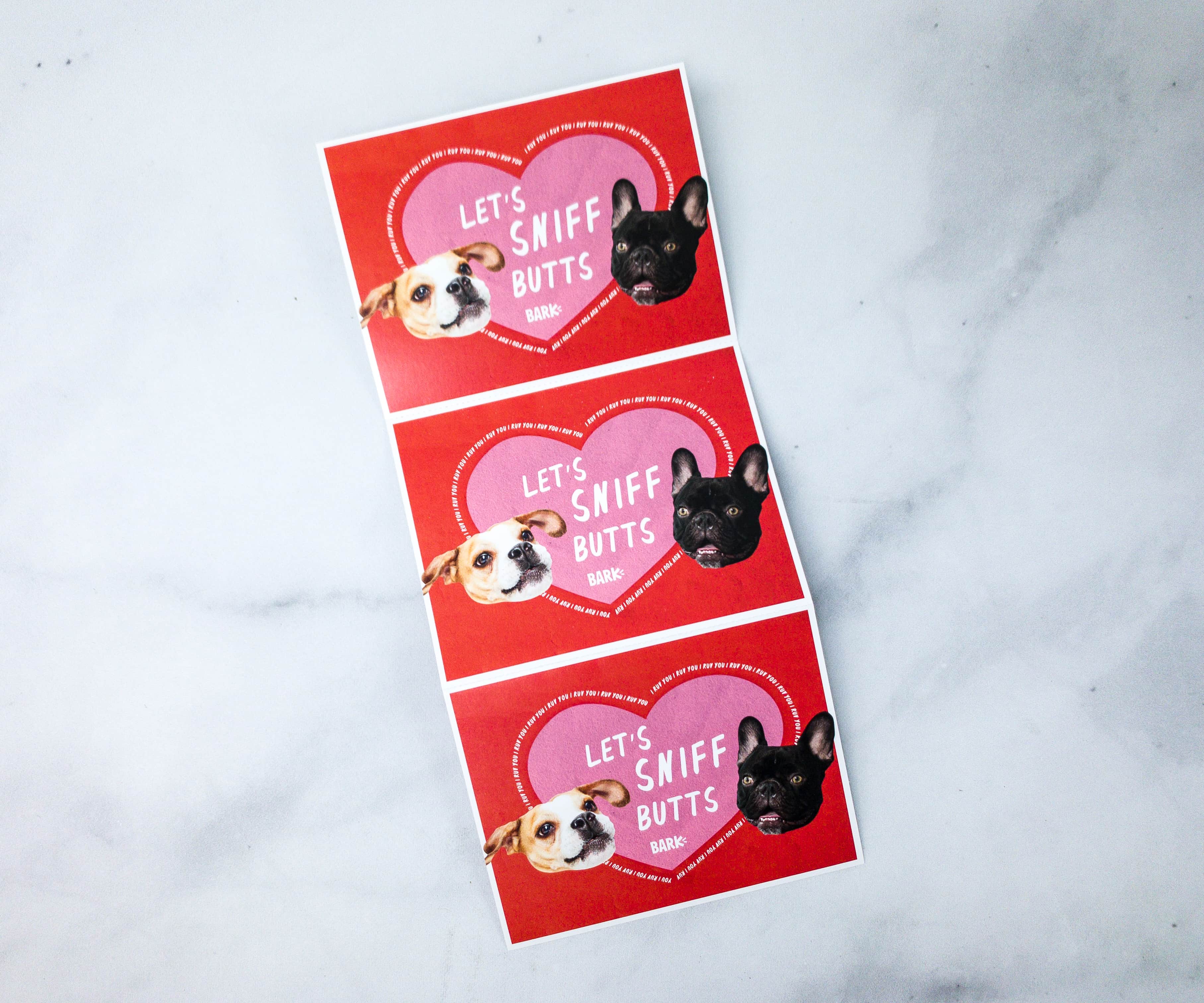 Inside the envelope are funny greeting cards that you can give to another pup!
Each greeting card comes with their unique promo codes for Barkbox and Super Chewer box!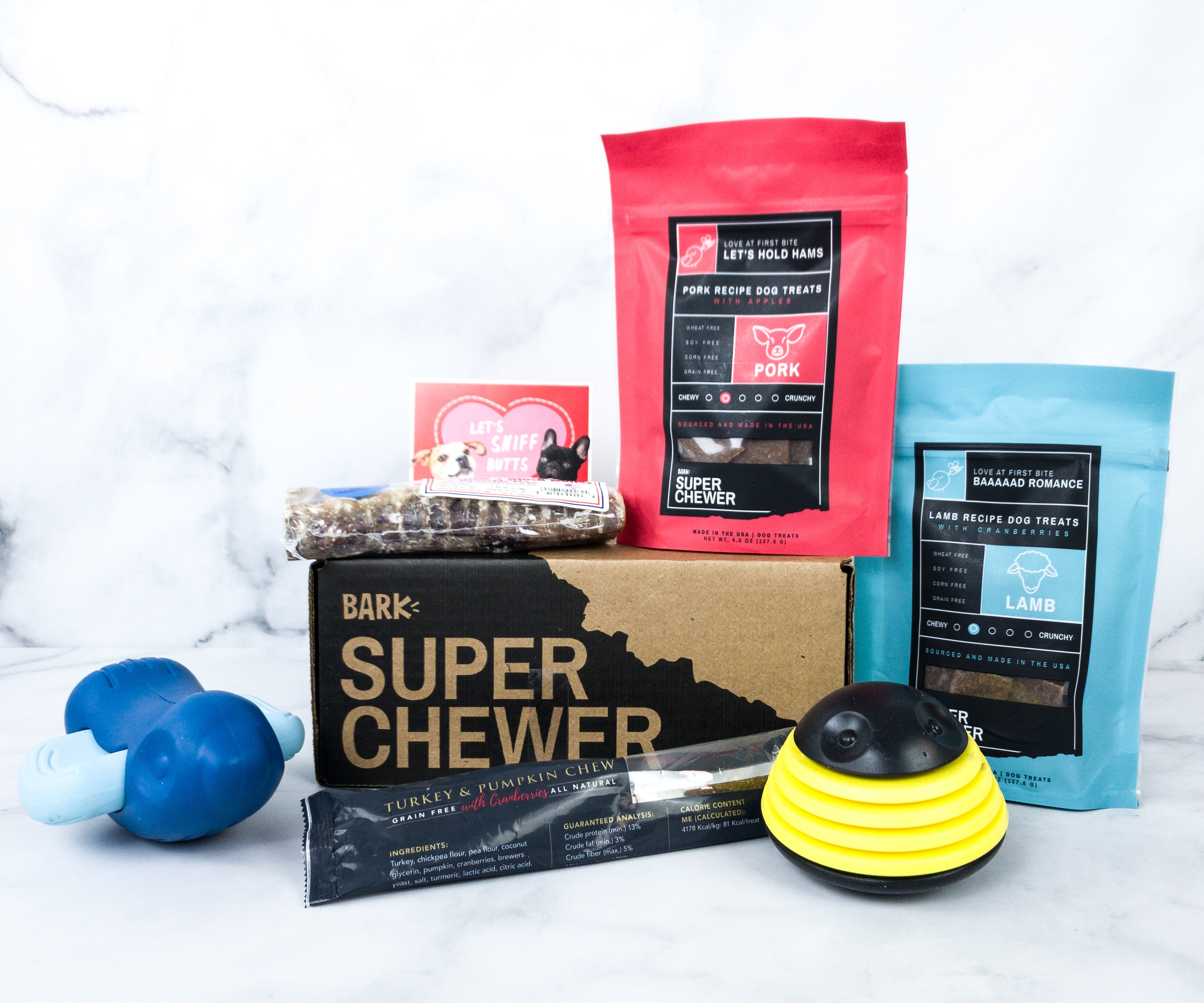 Here are all the items we received in this month's Super Chewer Box!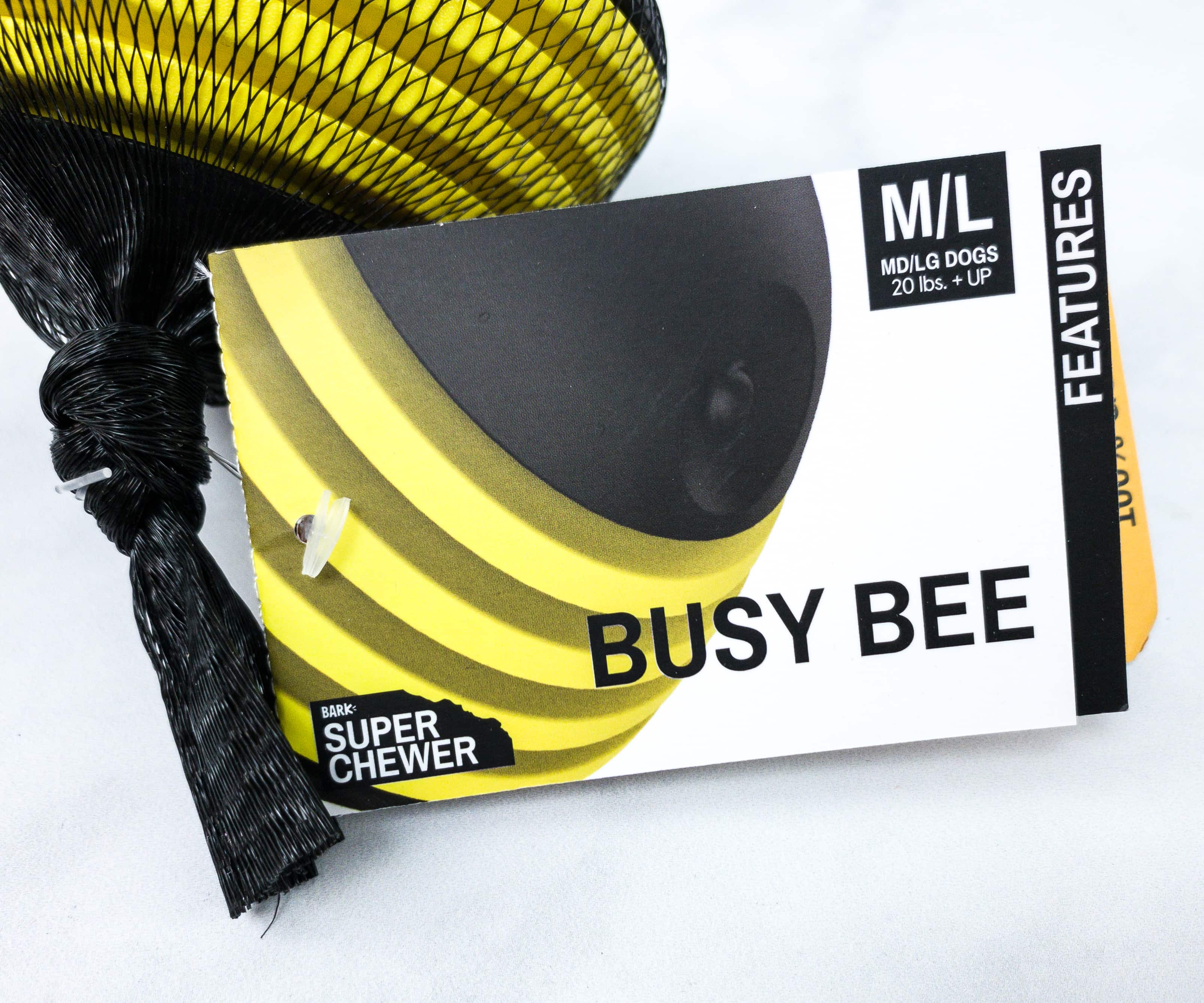 Barkbox Super Chewer Busy Bee Dog Toy. It's a beehive-themed toy designed for medium to large-sized dogs with 20 lbs or more weight.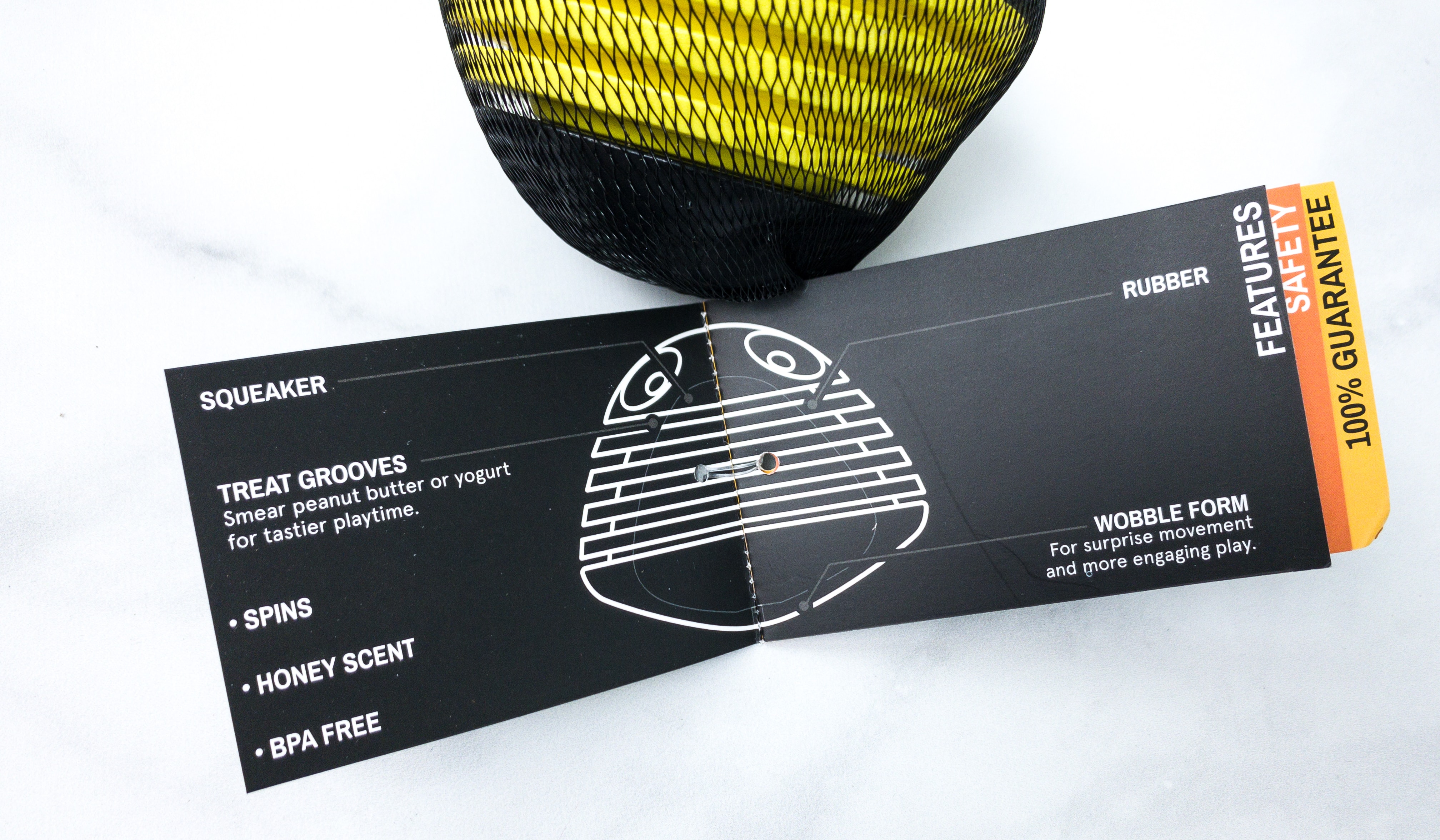 It's a unique type of toy made from BPA-free premium quality rubber and squeaker. It even comes with an inviting honey scent.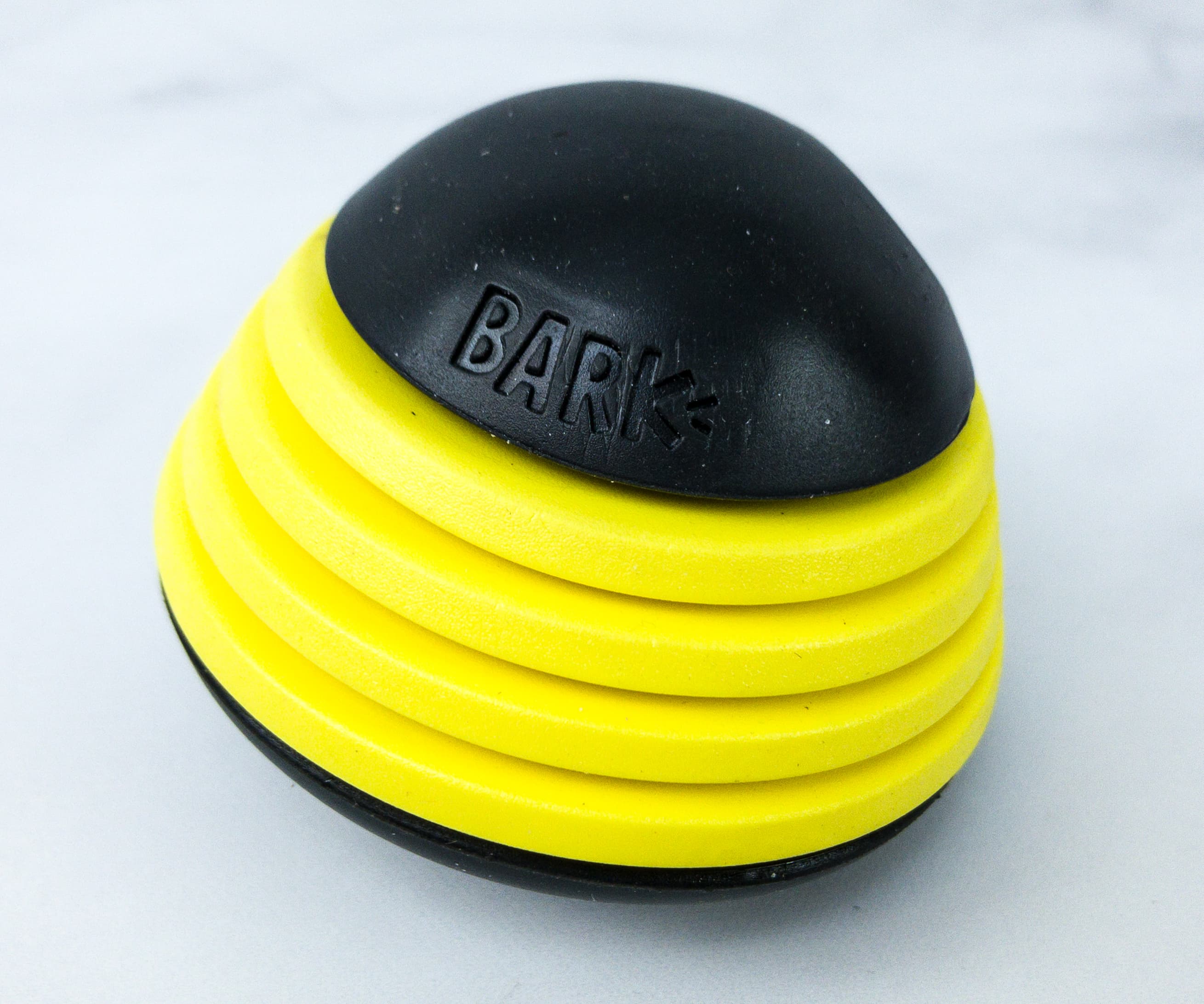 Etched on the top of the Busy Bee dog toy is the Barkbox's logo, indicating its authenticity.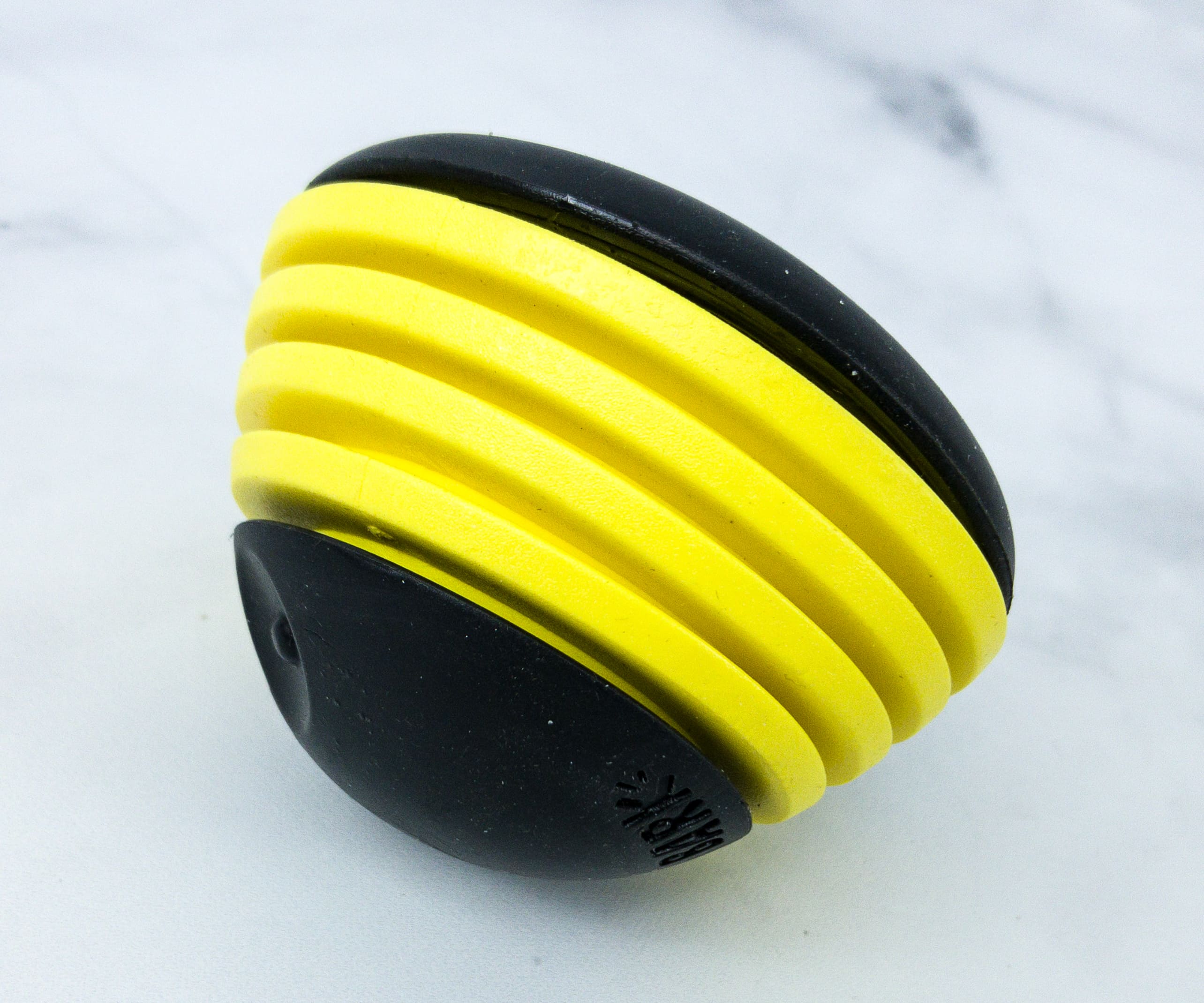 The bottom part of the toy is rounded so it wobbles!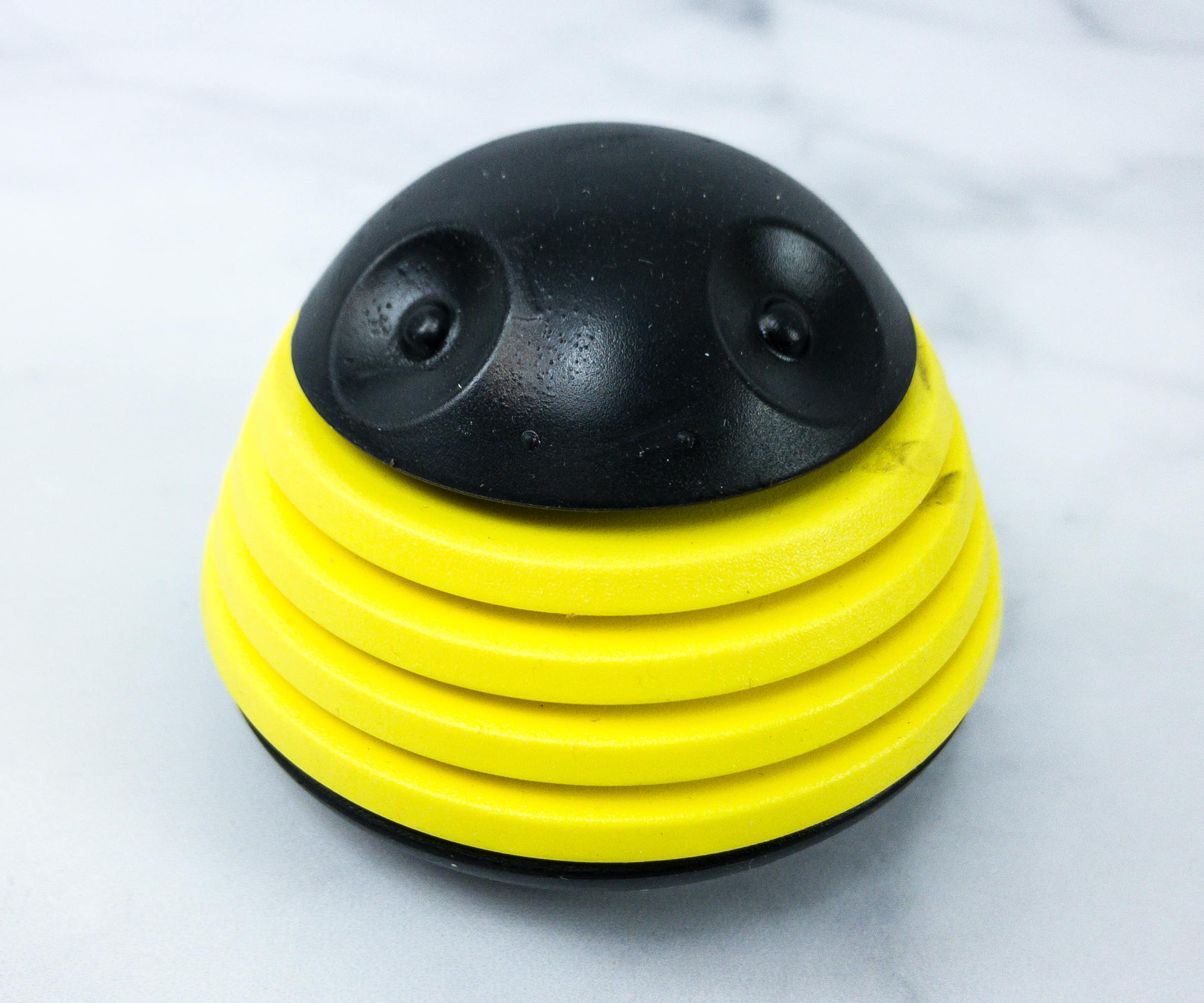 According to the info sheet, you can smear peanut butter or butter on the sides of the toy for a tastier playtime!
Barkbox Super Chewer Lovey Dove Dog Toy. The second toy is a dove-shaped, rubber toy with blue base color and light blue wings.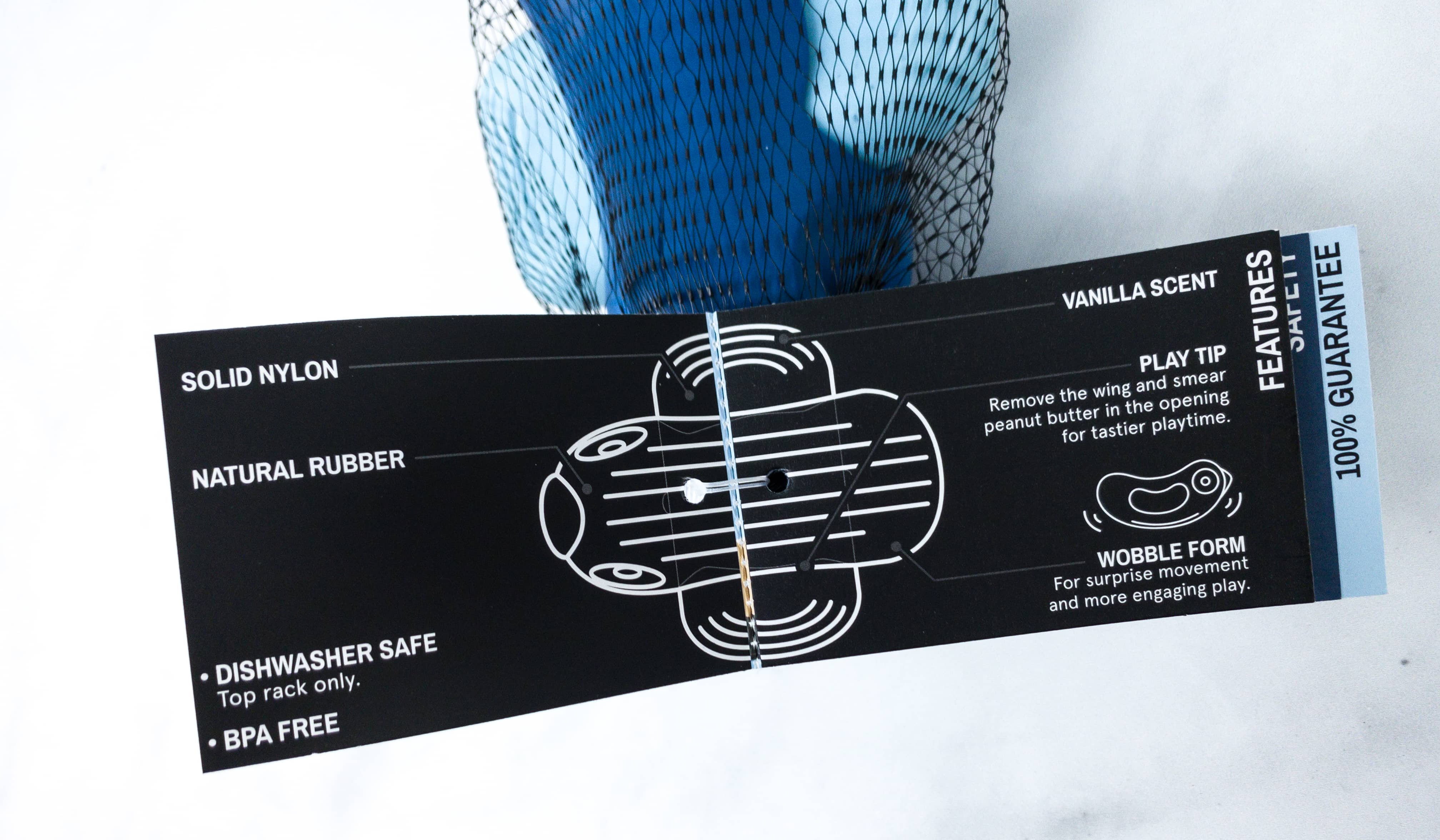 This toy is BPA-free and dishwasher safe!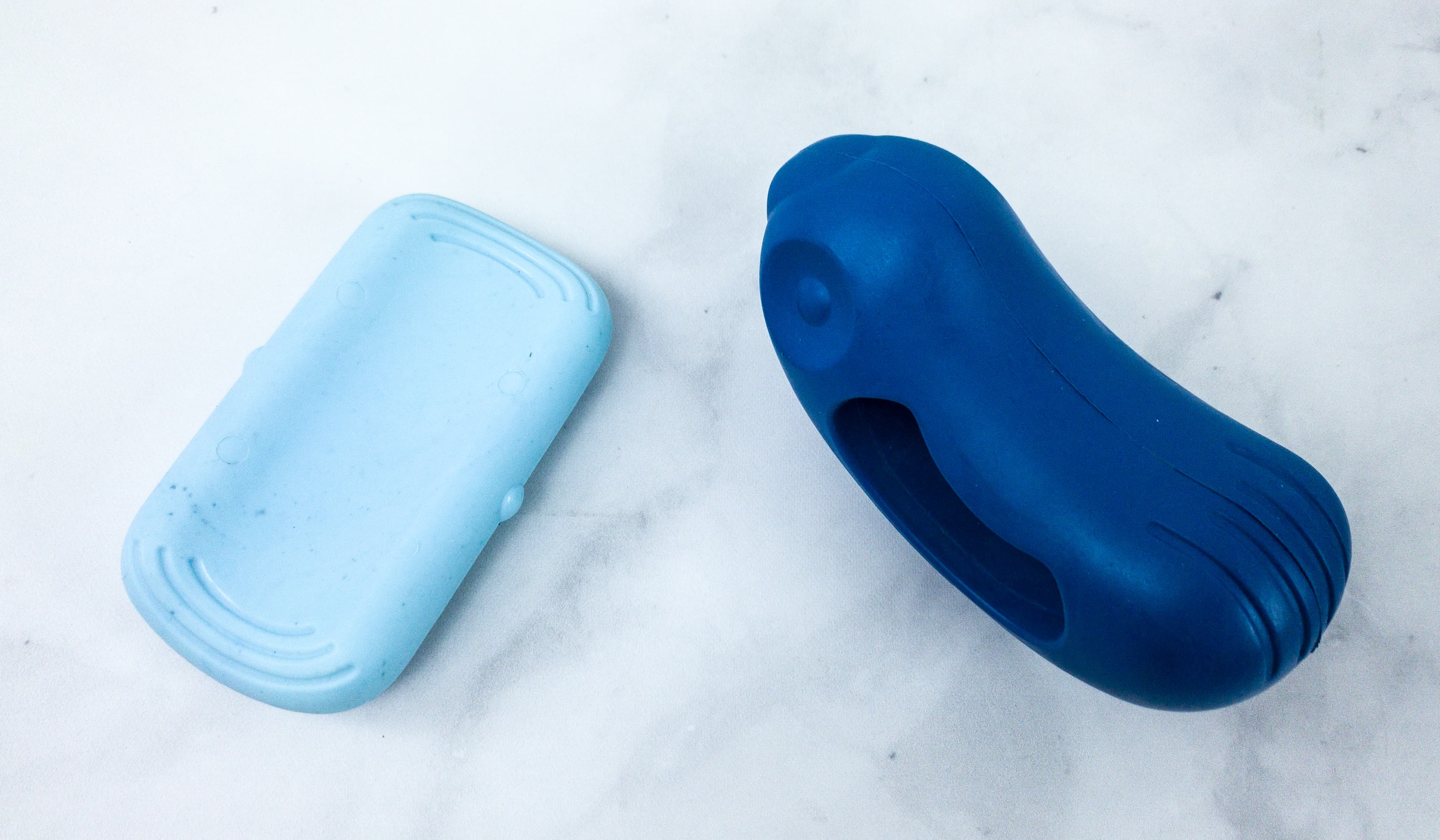 It's a 2-piece toy. You can easily attach and detach the body and the wing.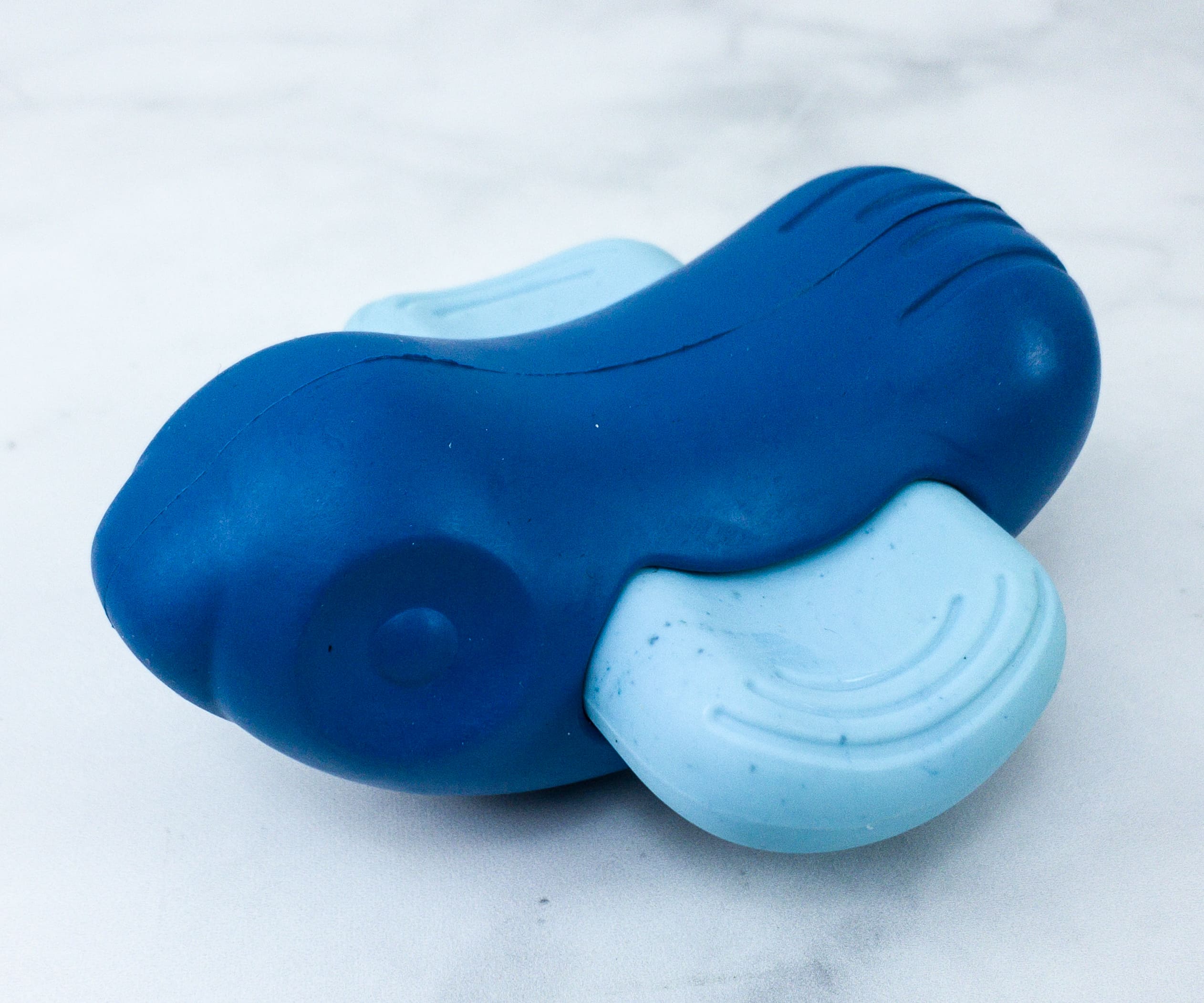 The wing is made with solid nylon with a vanilla scent, and the body is made with natural rubber.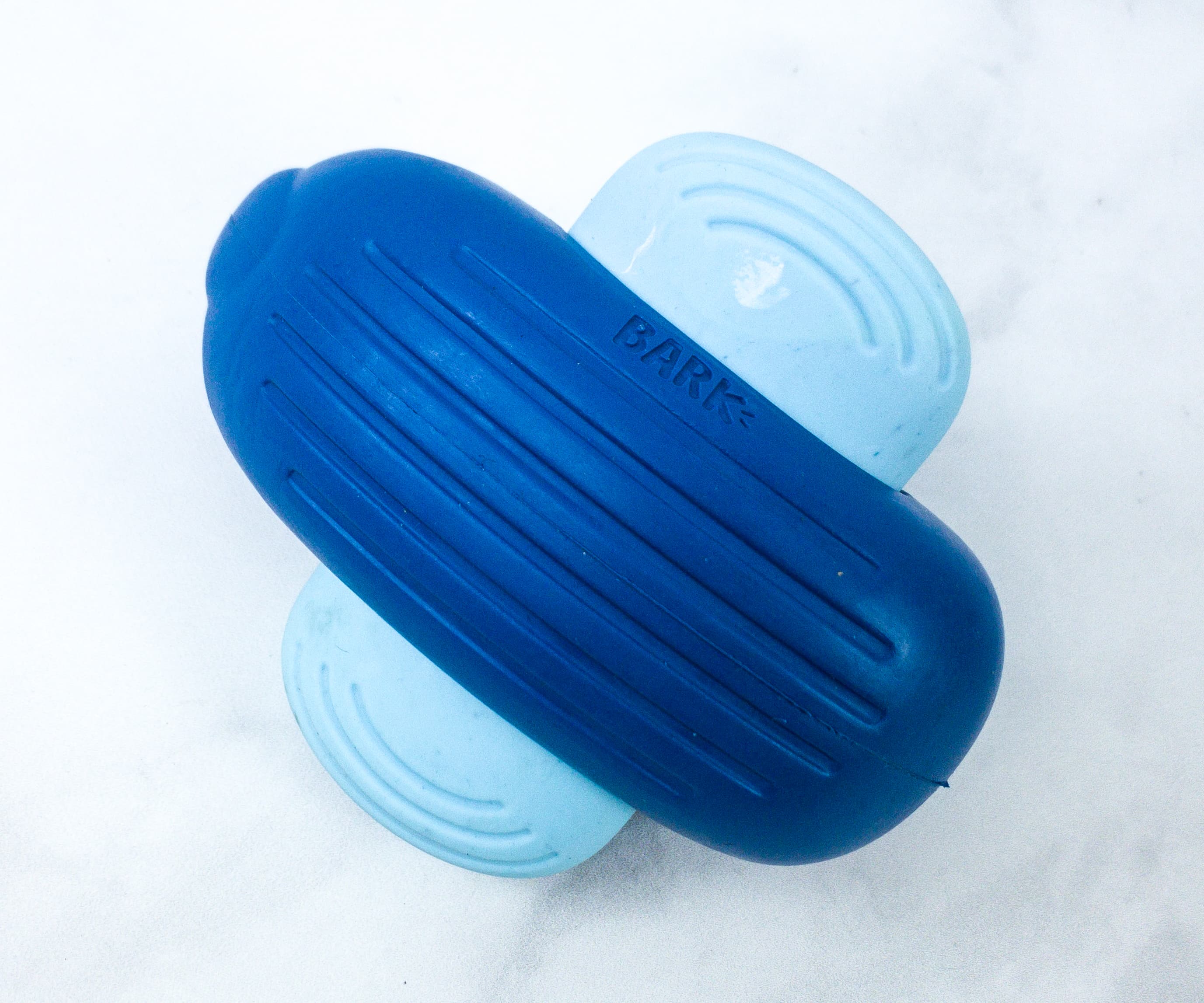 It also features a wobble form bottom for unpredictable movement and more engaging play.
Butcher's Block Bones Krunchie Tube. It's a 6″ all-natural dog treat made from USDA-approved beef trachea filled with chondroitin and glucosamine.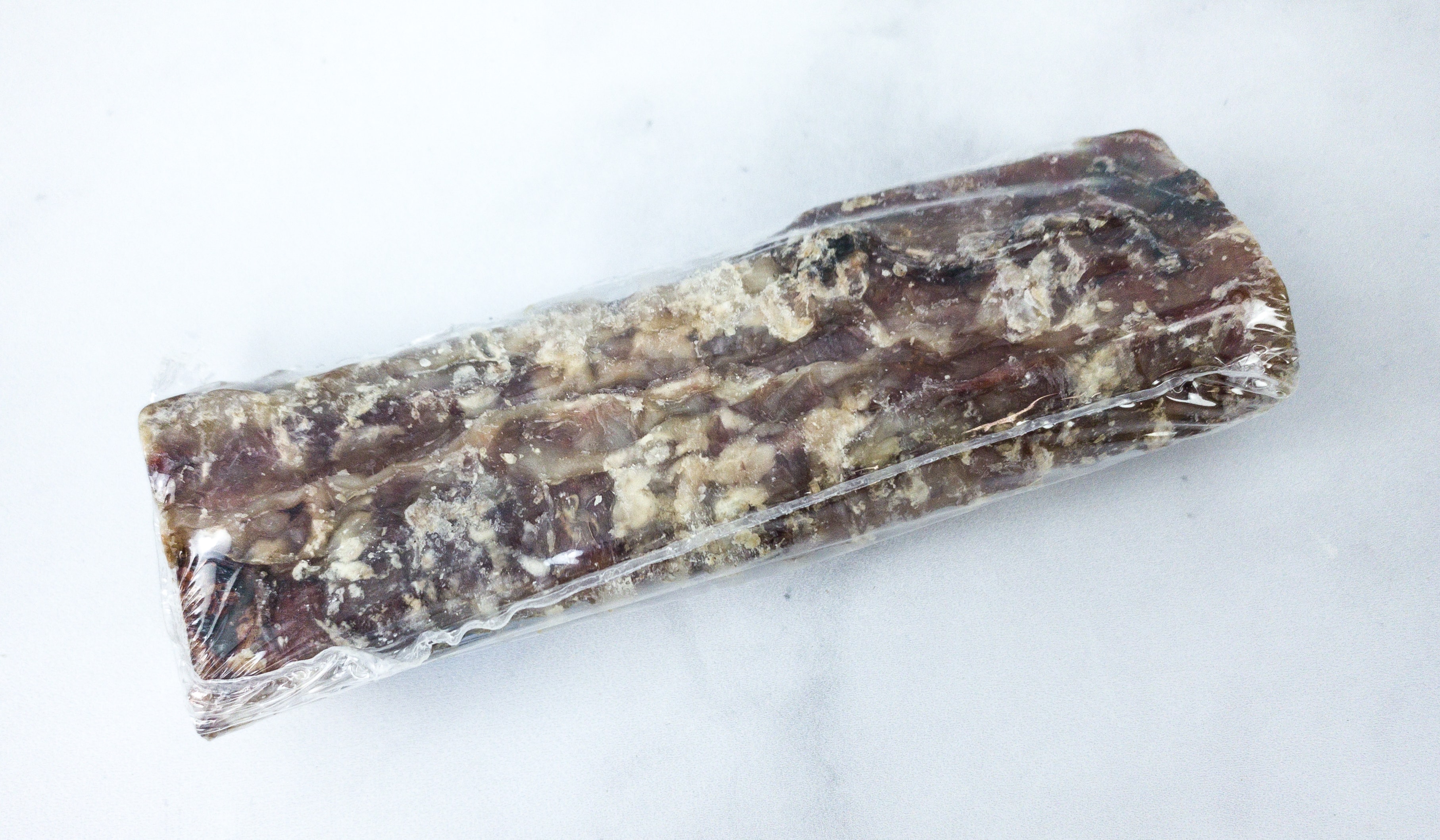 This crunchy tube is a pretty solid treat and a great source of protein, fiber, and fat.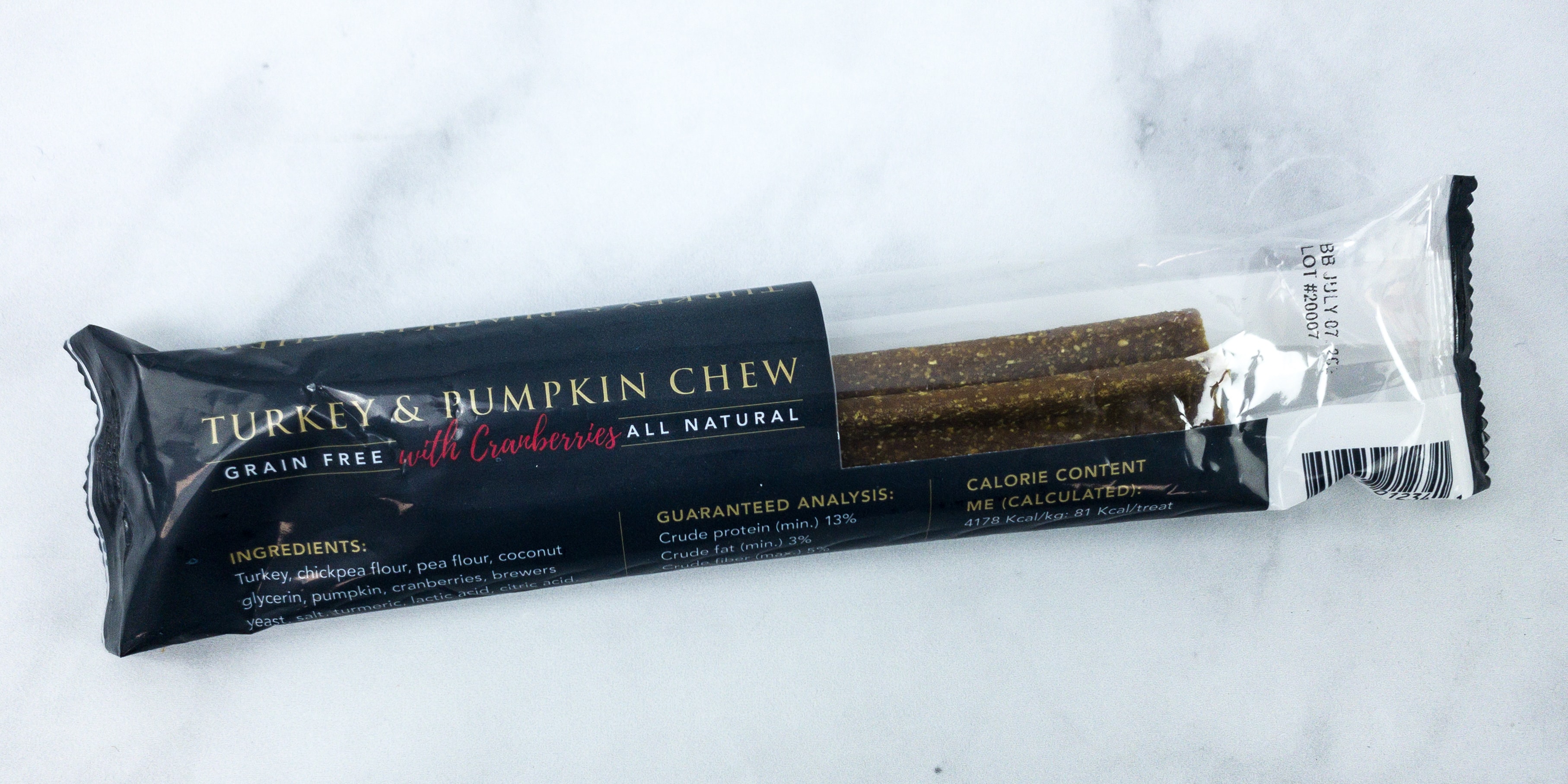 Turkey & Pumpkin Chew With Cranberries. The second chewy treat we got is a turkey and pumpkin-based stick snack made with all-natural ingredients including chickpea flour and cranberries!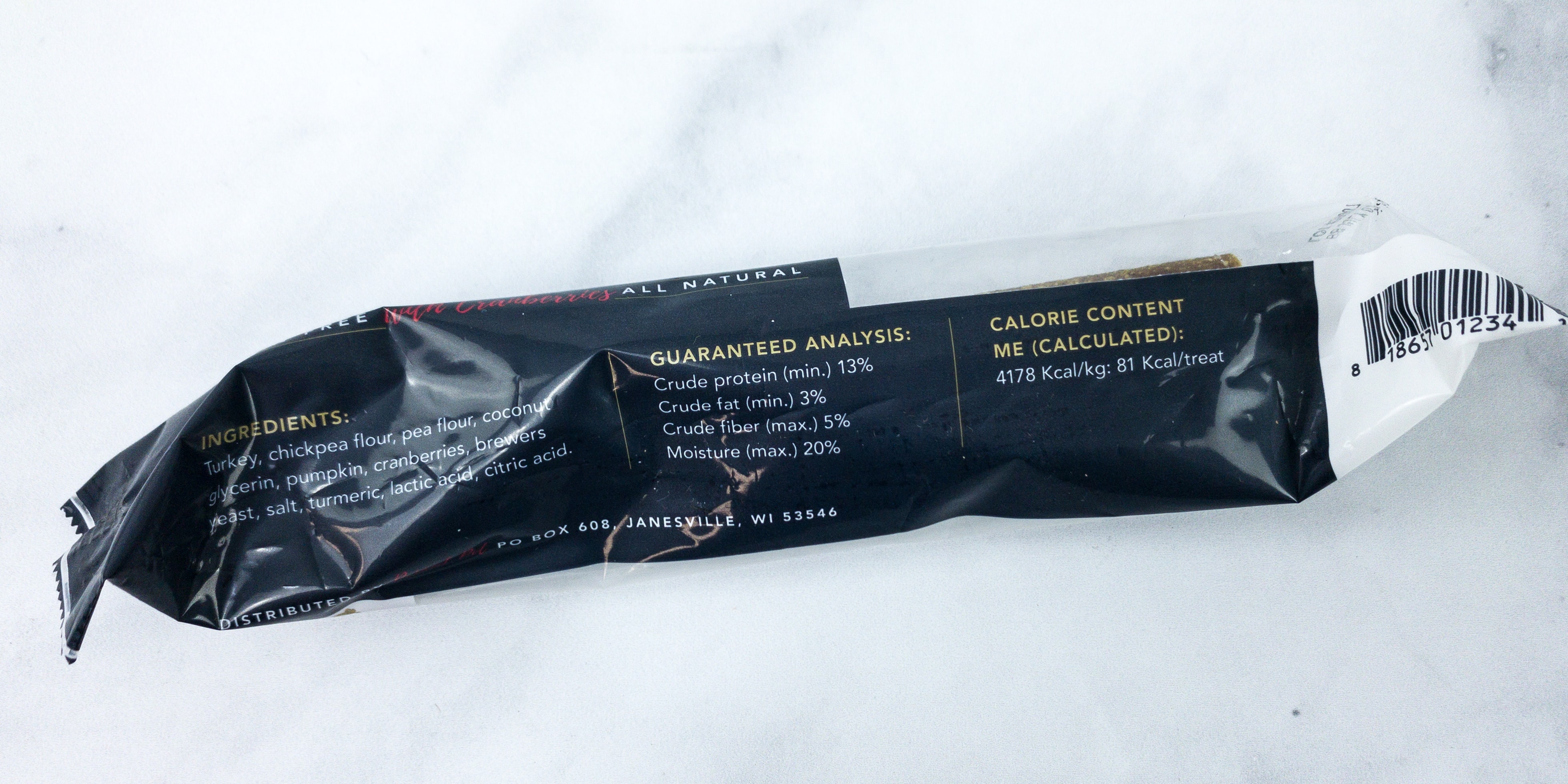 It's a super nutritious snack that is a great source of protein, fat, and fiber as well!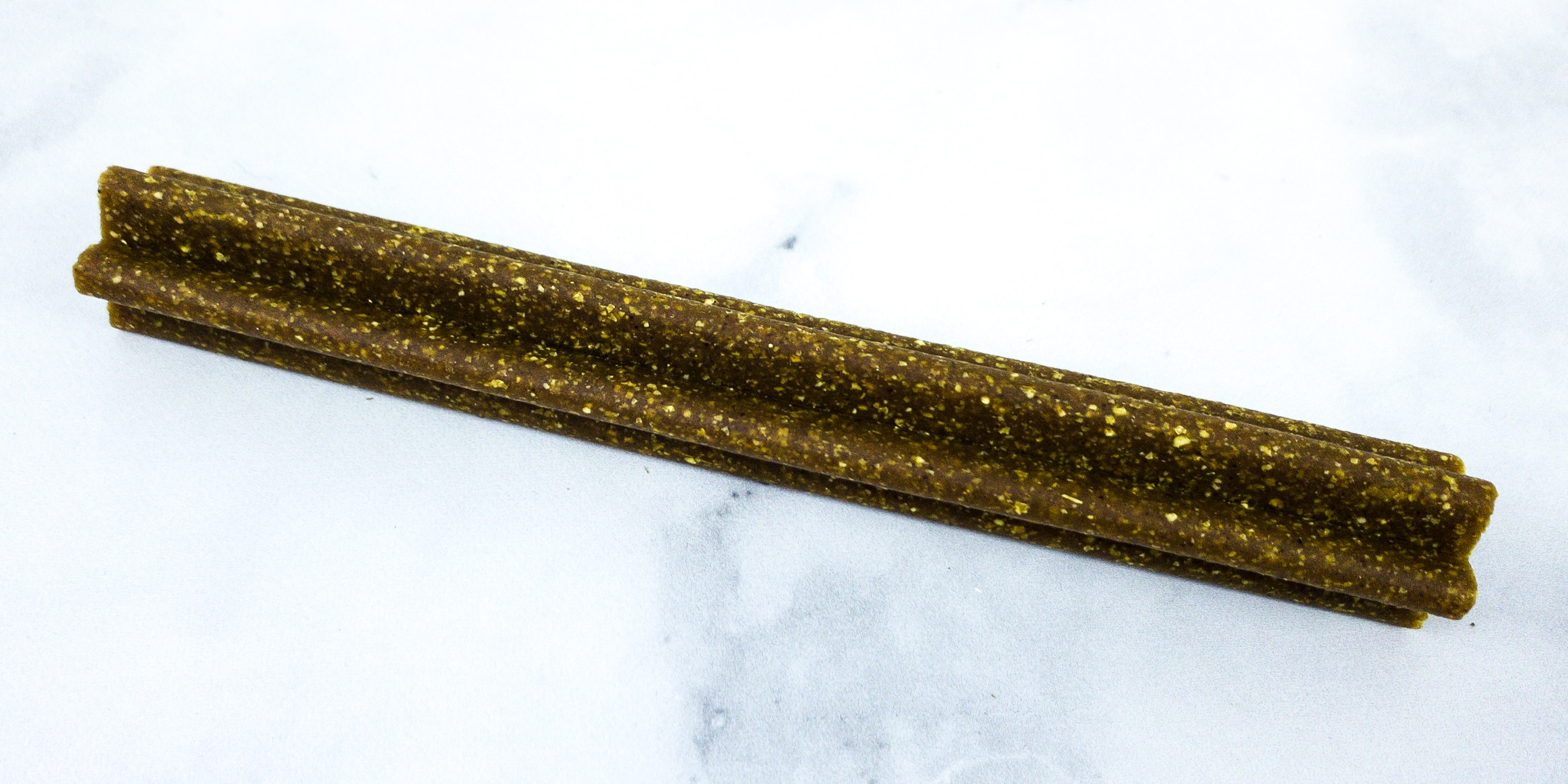 You can serve it as-is for a filling snack, or break it into smaller pieces then feed as a reward!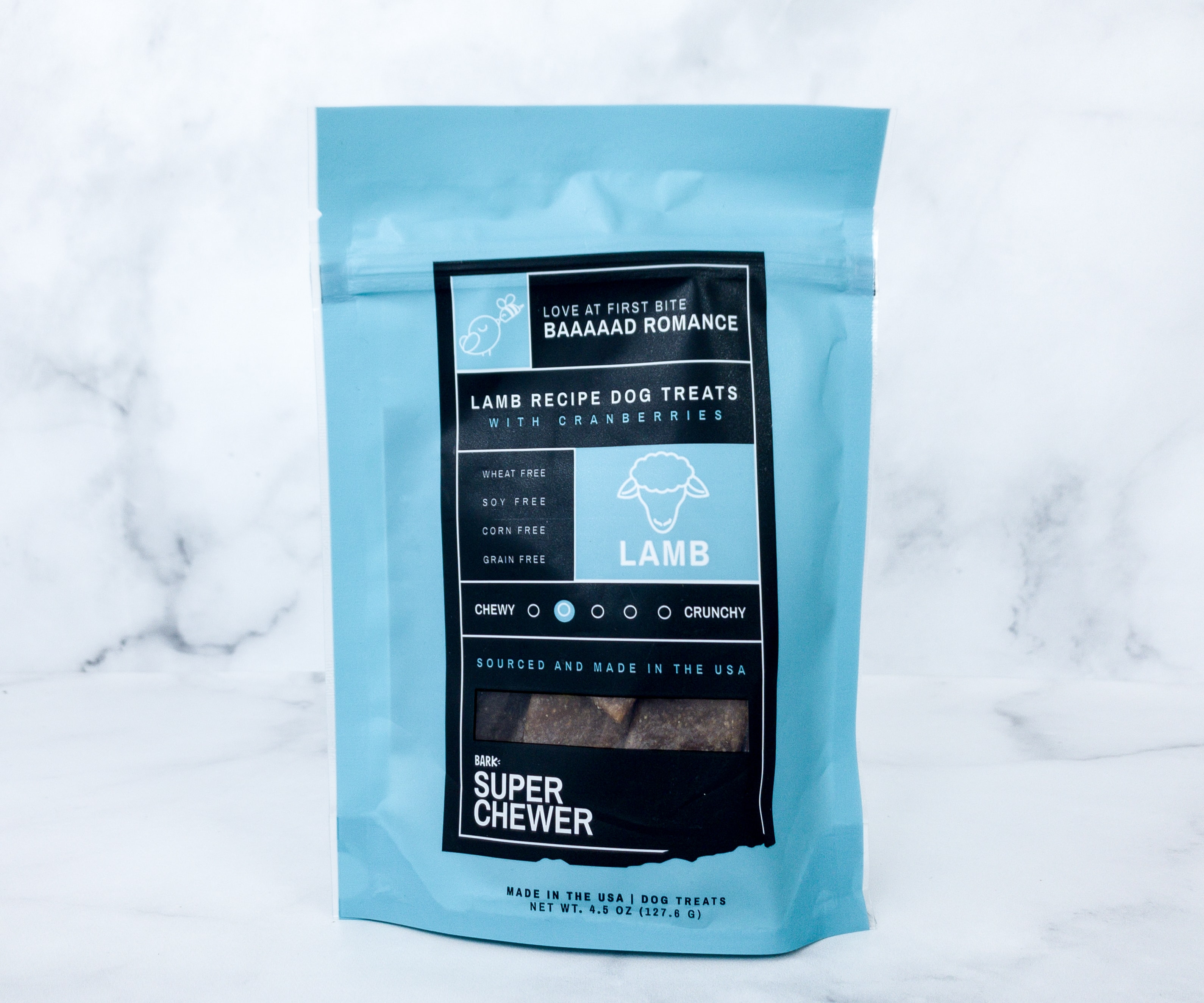 Love At First Bite Baaaaad Romance Lamb Recipe Dog Treats. These chewy lamb-based dog treats are made in the USA using all-natural ingredients. Aside from lamb, it contains refreshing and nutritious cranberries and wholesome apple.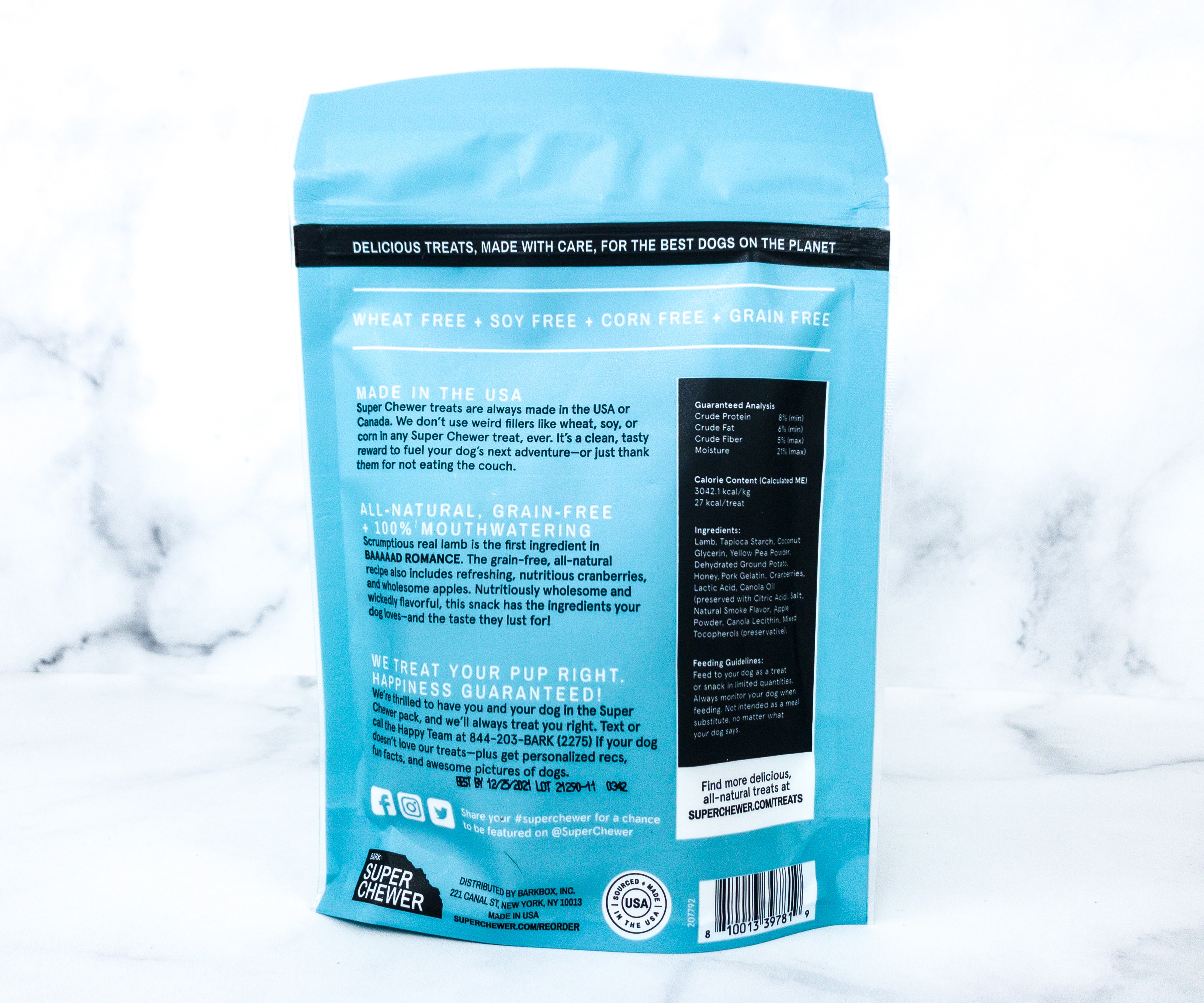 According to the back of the bag, these treats are wheat, soy, corn, and grain-free. They're also rich in protein, fat, and fiber.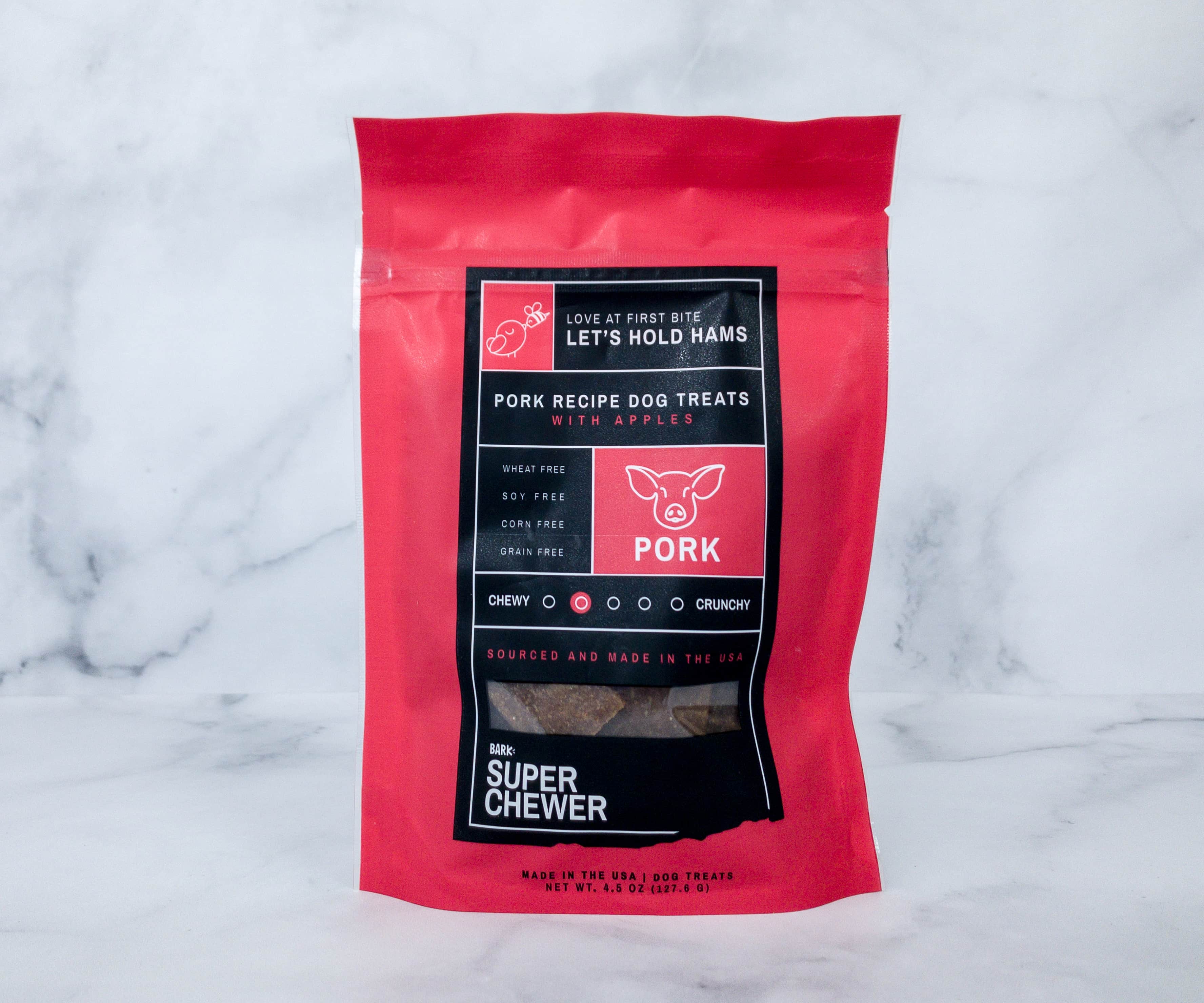 Love At First Bite Let's Hold Hams Pork Recipe Dog Treats. We got another bag of treats and this time, they're made with pork! They also contain apple which is a great source of fiber and vitamin A.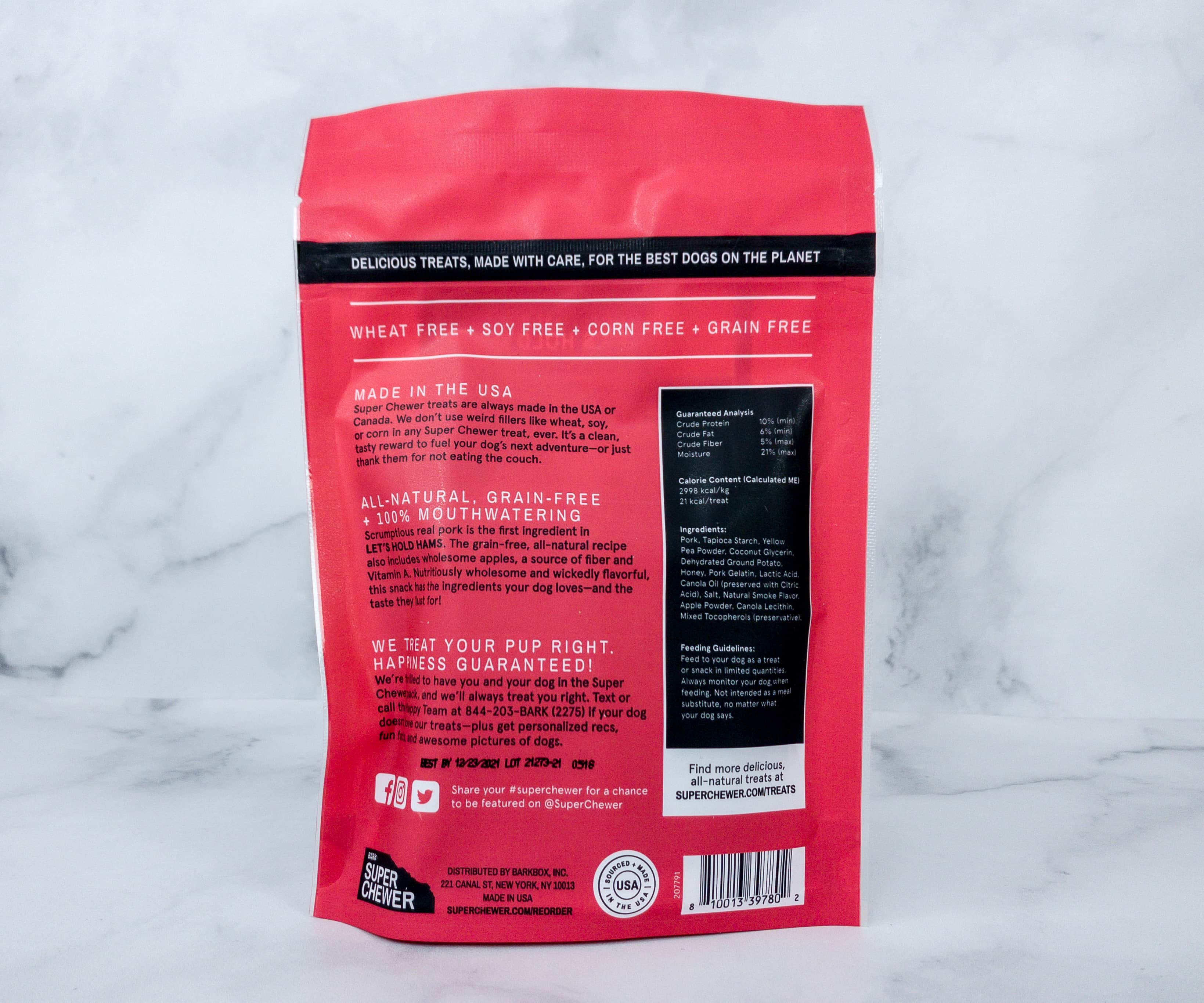 Just like the first bag of treats, these are free from wheat, soy, corn, and grain!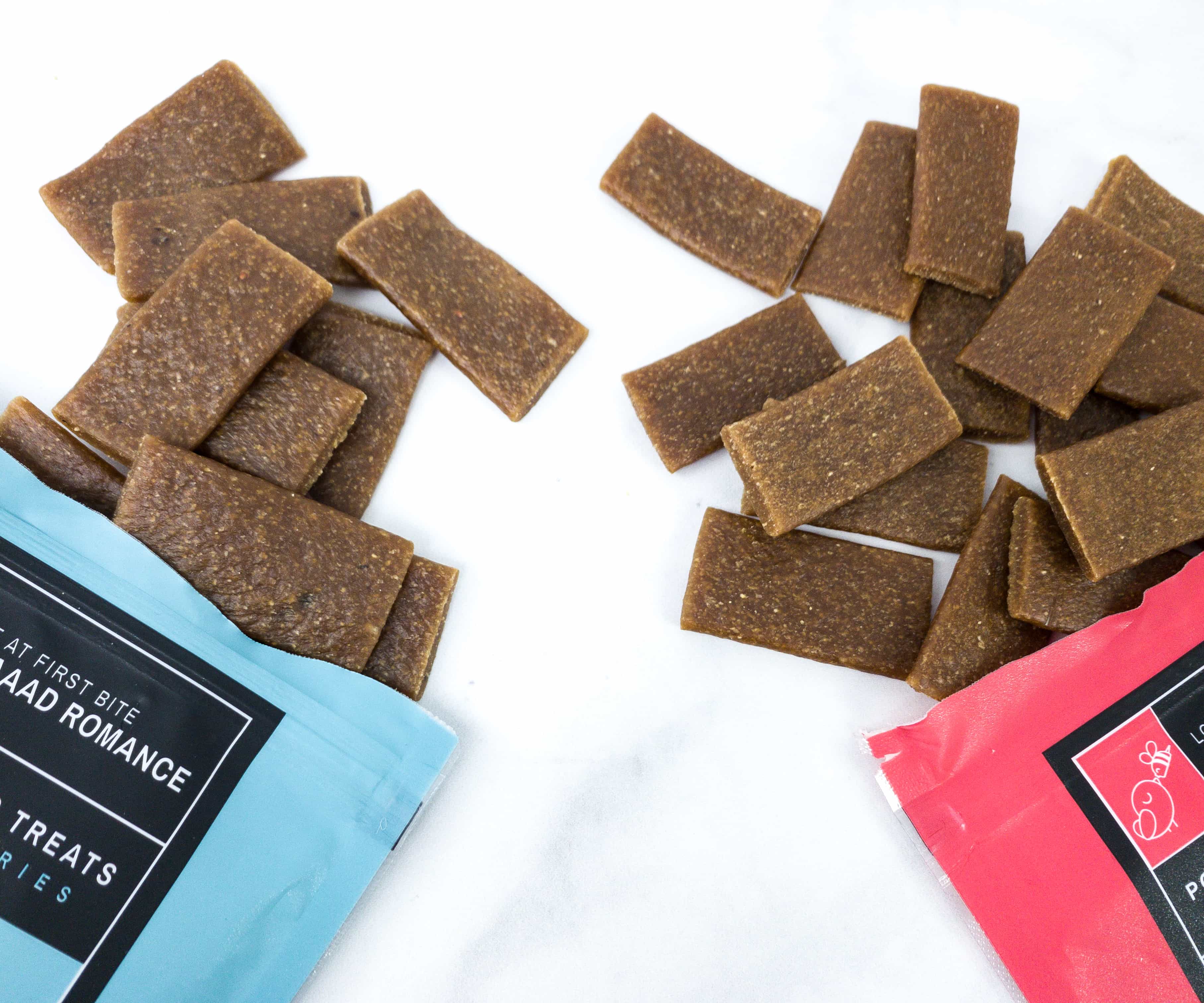 Both treats are very soft and easy to break, making them the perfect snack for all types of dogs!
Super Chewer Box never fails to come up with fun and sturdy toys that can withstand even the toughest bites of dogs. They also make sure to send only healthy kinds of treats to keep our pets in their best condition. We love this box all in all! If you have a heavy chewer dog, this subscription will make your life easier by sending you toys and treats customized to their needs. Many of these goodies can't be found in regular stores, making the subscription worthy of every penny!
What do you think of this month's Super Chewer Box?