Stitch Fix Men is a personal styling service customized to your fit, lifestyle & spending preferences. Just like Stitch Fix for women, your stylist will send you 5 pieces based on your profile for you to try on at home. You only keep what you love, and you never have to set foot in a mall! There are no coupons for Stitch Fix, but if you love everything in your fix, you save 25% when you keep the whole fix (read below for details)!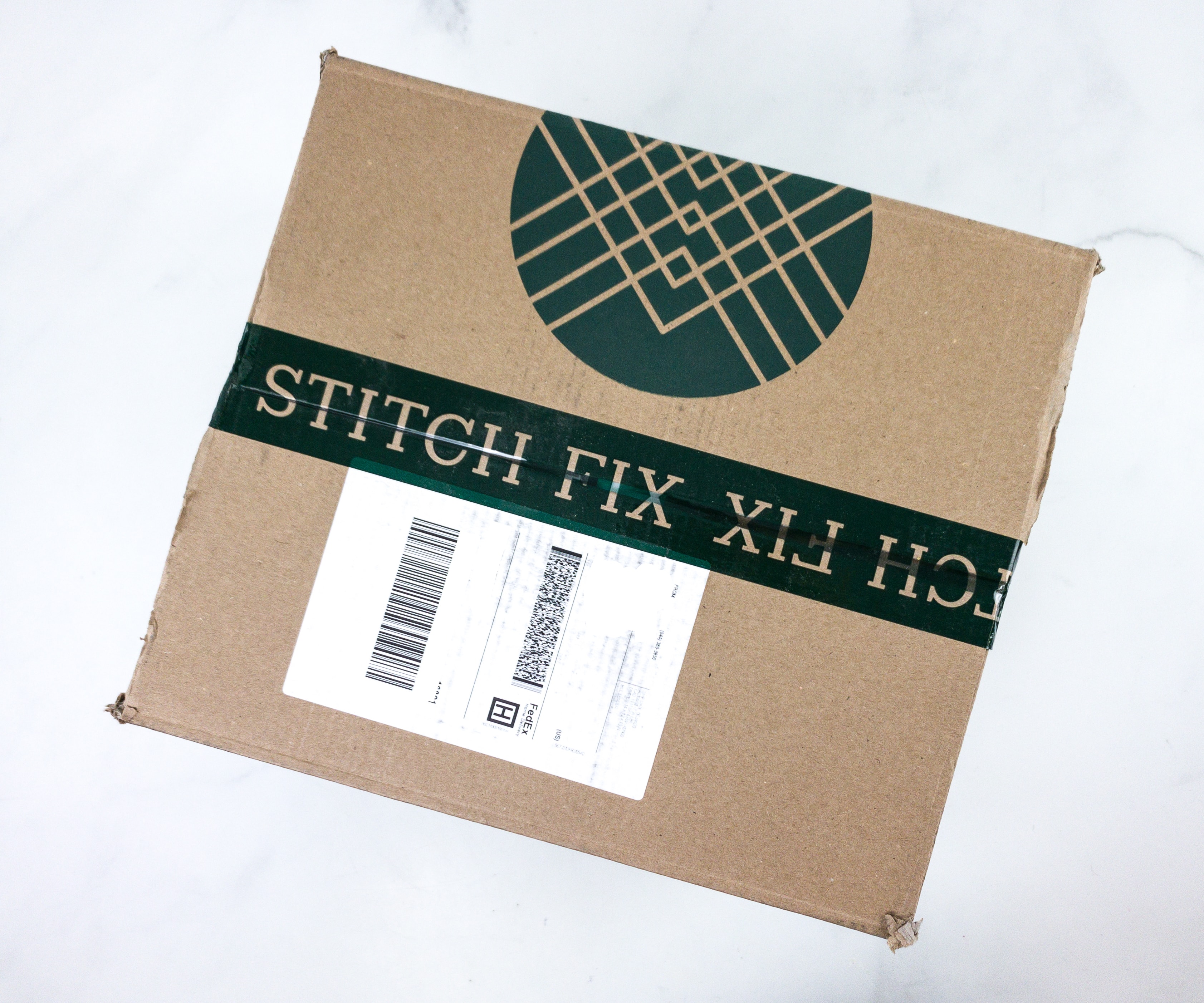 This month's Stitch Fix box came in perfect condition!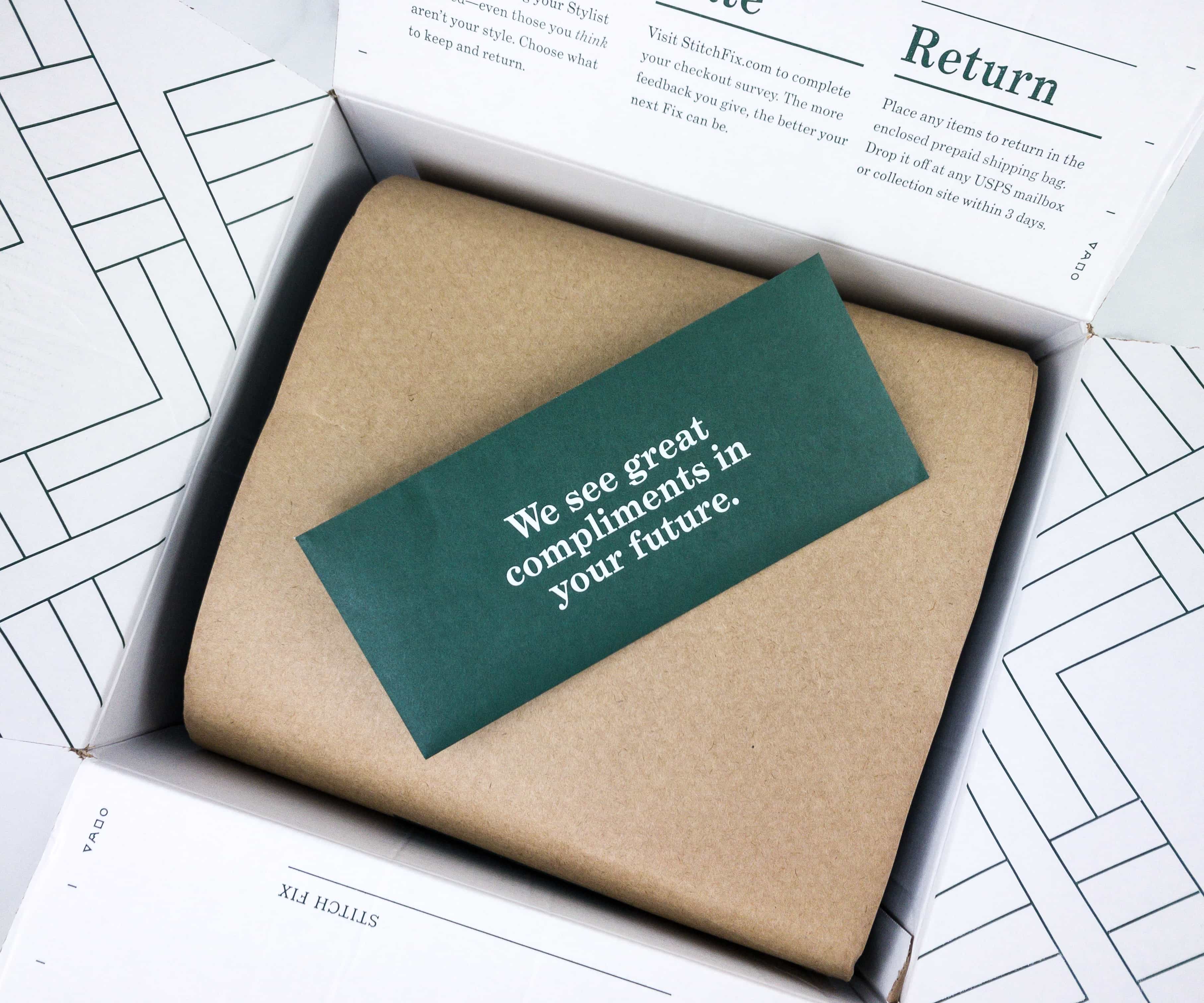 Your fix comes neatly bundled with a return envelope and styling guide.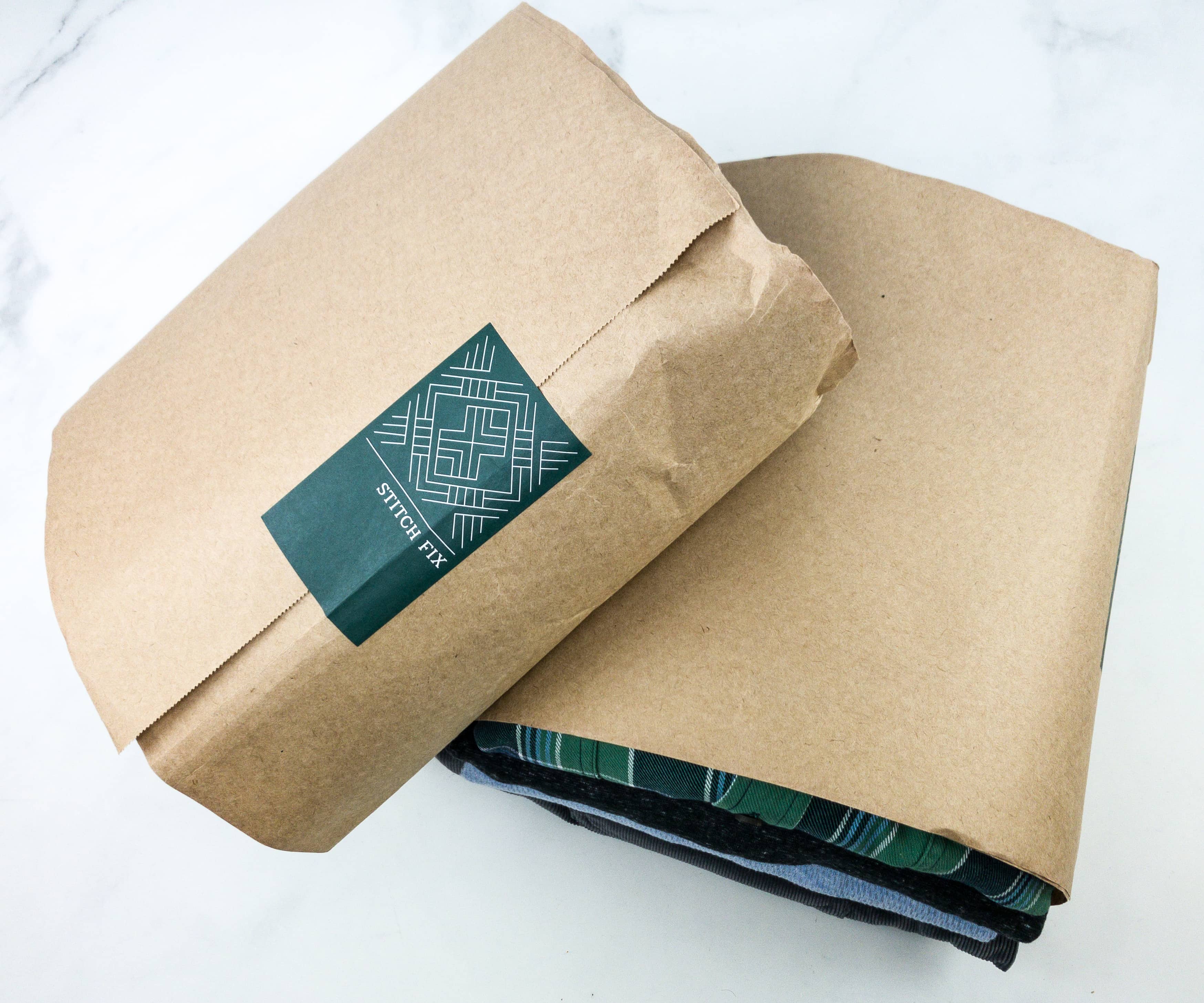 I like that they just stack the clothes neatly and don't make me tear through multiple plastic bags.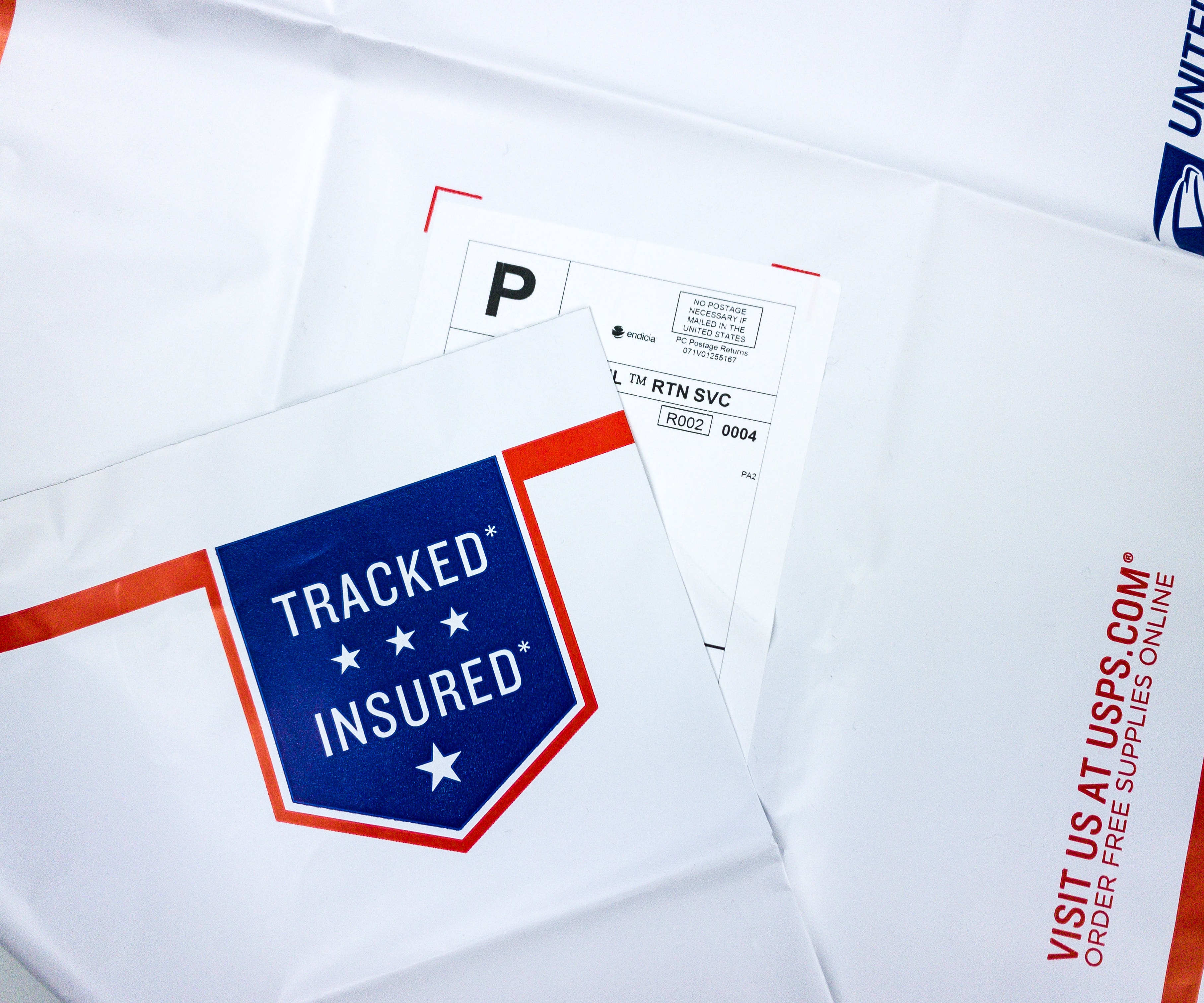 Here's how Stitch Fix Men works: First, you fill out your style profile. This includes style, budget, and what you're looking for – you can get as detailed as you want with the notes to your stylist. Your stylist is very responsive to your requests and will work hard to find pieces that fit your declared style, so the more info you provide, the better your selections will be. After trying them on and deciding what to keep, you return the pieces you don't want in the prepaid mailer (free shipping!). Your stylist takes note of what you kept (and why) and what you didn't, along with any additional feedback you provide, so your clothes selections become better "tailored" to you over time.
There's also a green envelope inside the box.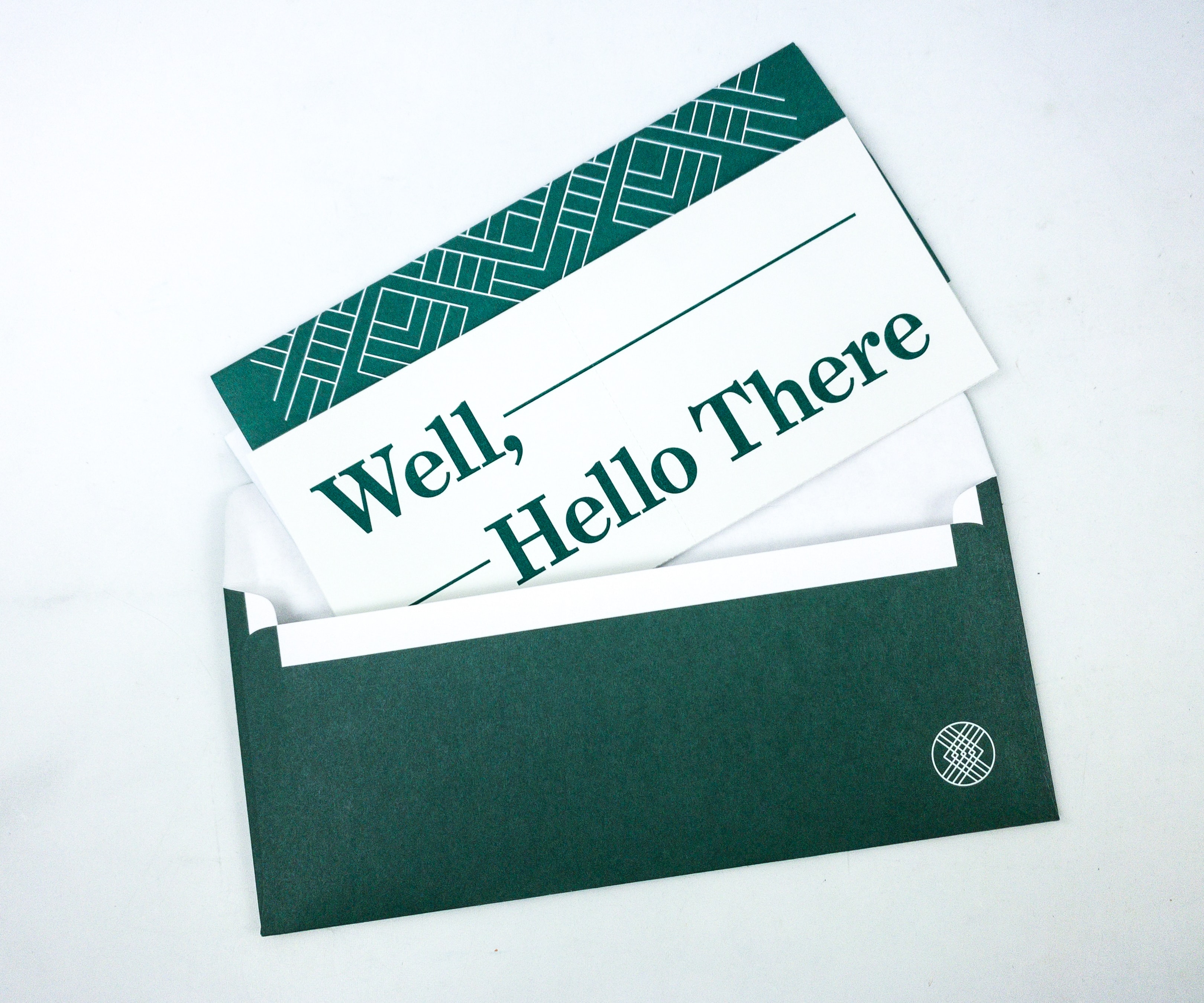 It contains a run-down of your fix and a styling guide.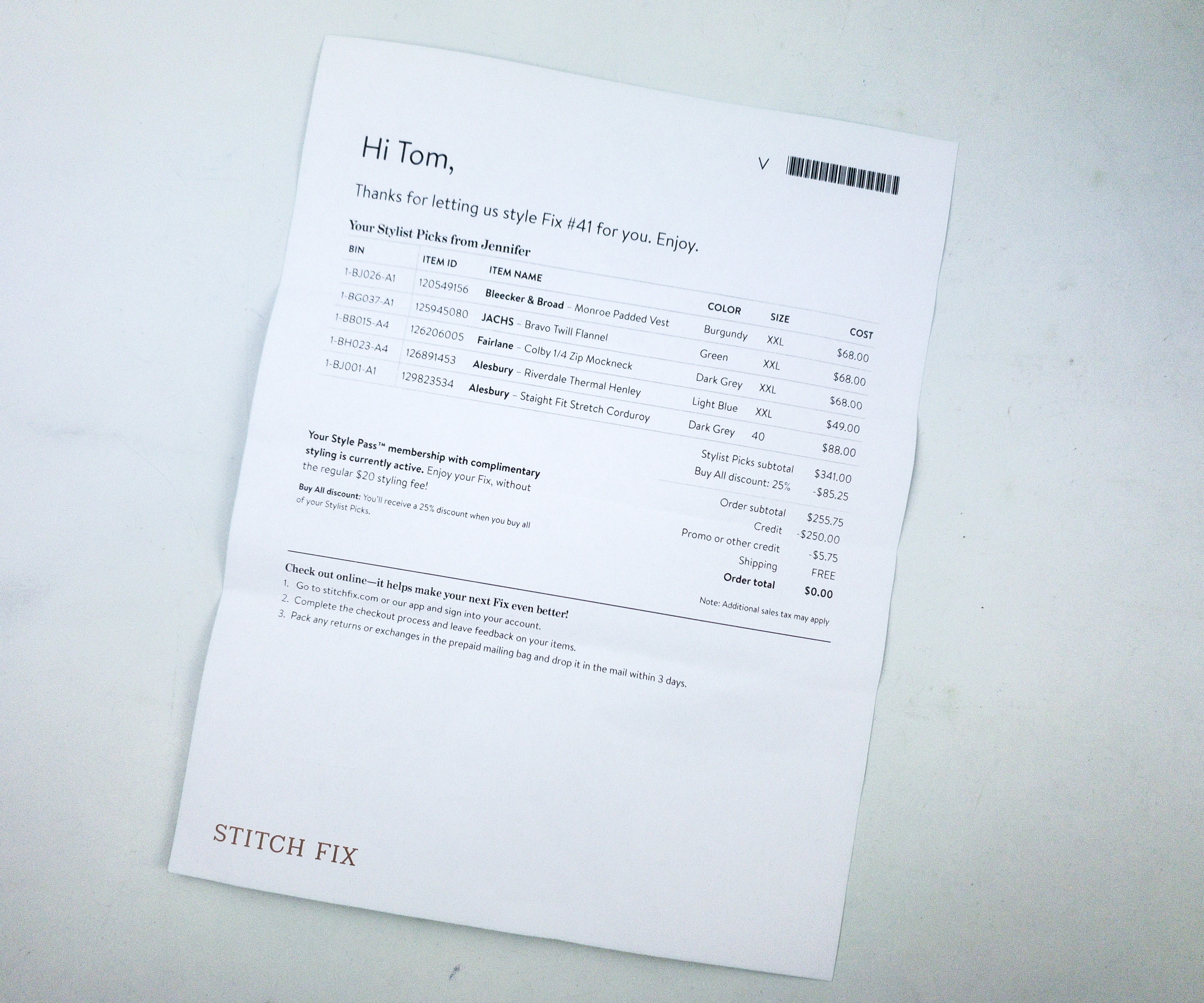 If you keep everything you get a 25% discount. This is why it is so important to be detailed and accurate in your profile, as it increases the chances that your stylist will run the table and score your great clothes and a discount (without having to keep anything you don't really want). You will check-out and get charged through your Stitch Fix Men account. You'll be charged a $20 styling fee and shipped five items to try on at home. If you keep anything your styling fee will be applied to your order, but if you don't, you will pay the $20 fee. As you can see on the invoice, we joined the optional Style Pass program, so we paid a single, annual styling fee (with unlimited Fixes) instead of $20 per Fix.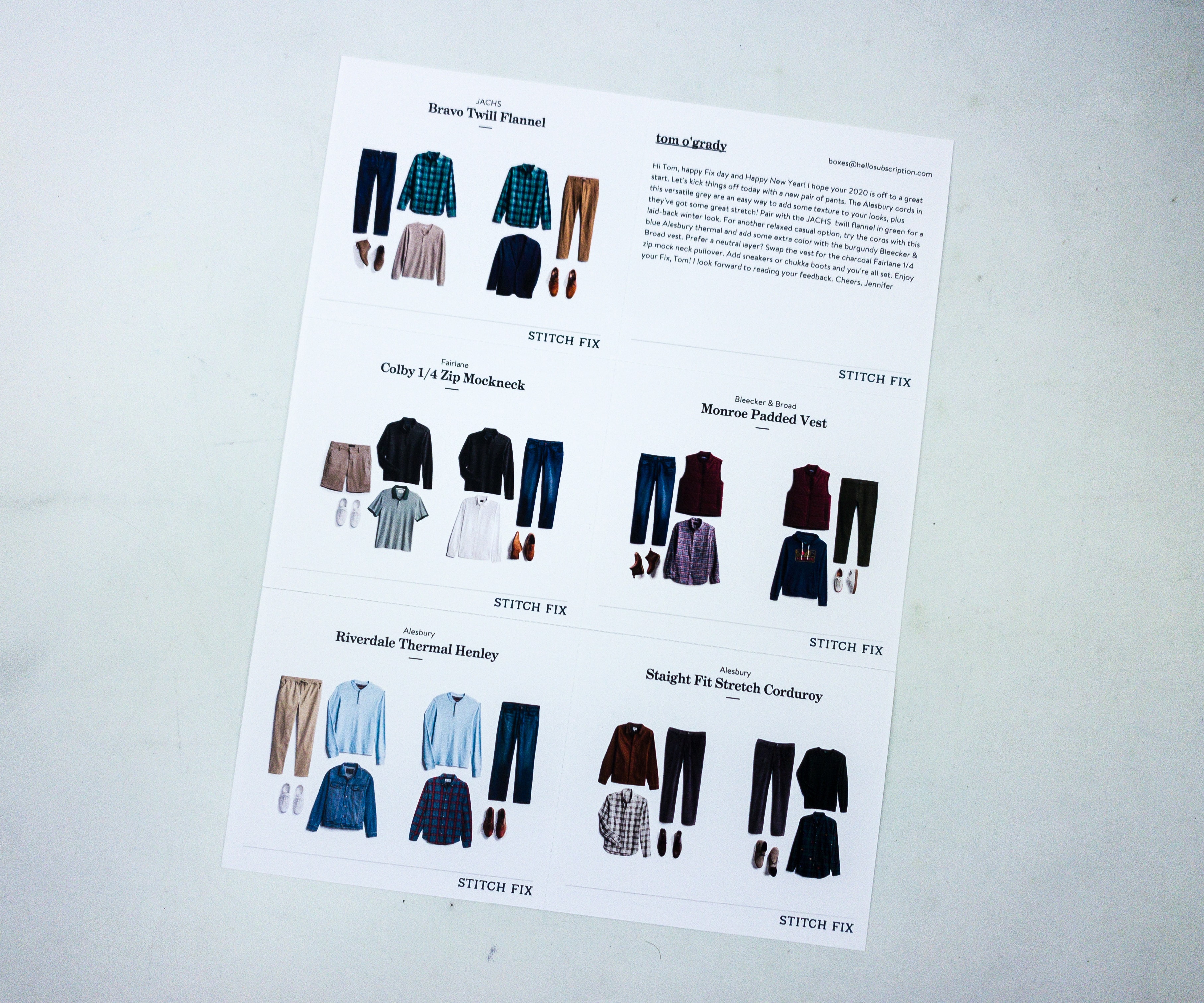 Every Stitch Fix box includes styling cards showing a couple looks for each item in the Fix. There's usually a dressed up (right) and more casual (left) version for each piece of clothing. Now you can see your past items in your Stitch Fix profile, which is an awesome feature!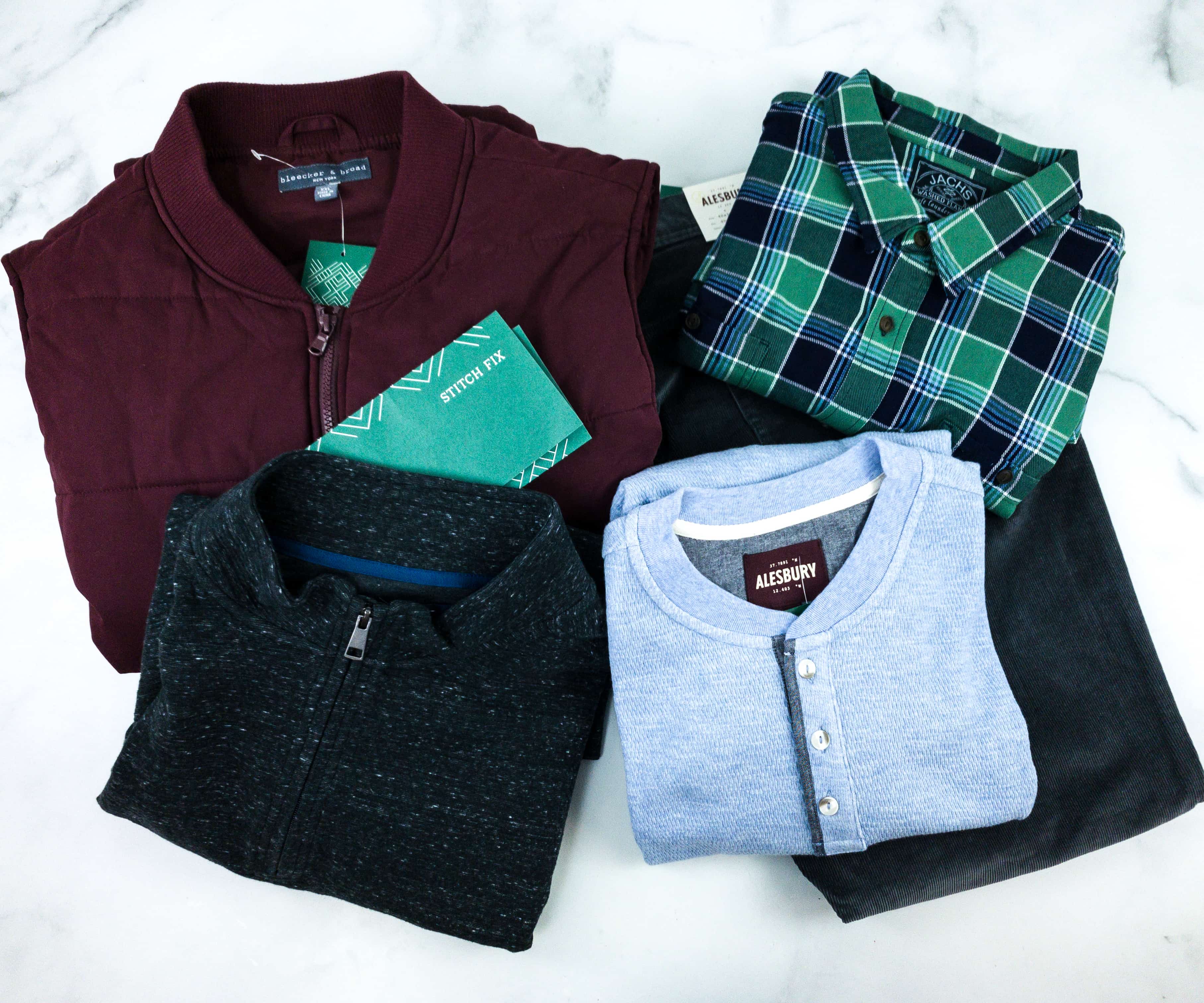 Everything in my February 2020 fix. You just have to unfold each item to see how they look.
Bleeker & Broad Monroe Padded Vest ($68) This maroon vest makes a stylish way of keeping yourself warm and comfortable during this cold winter season. It's thick and padded!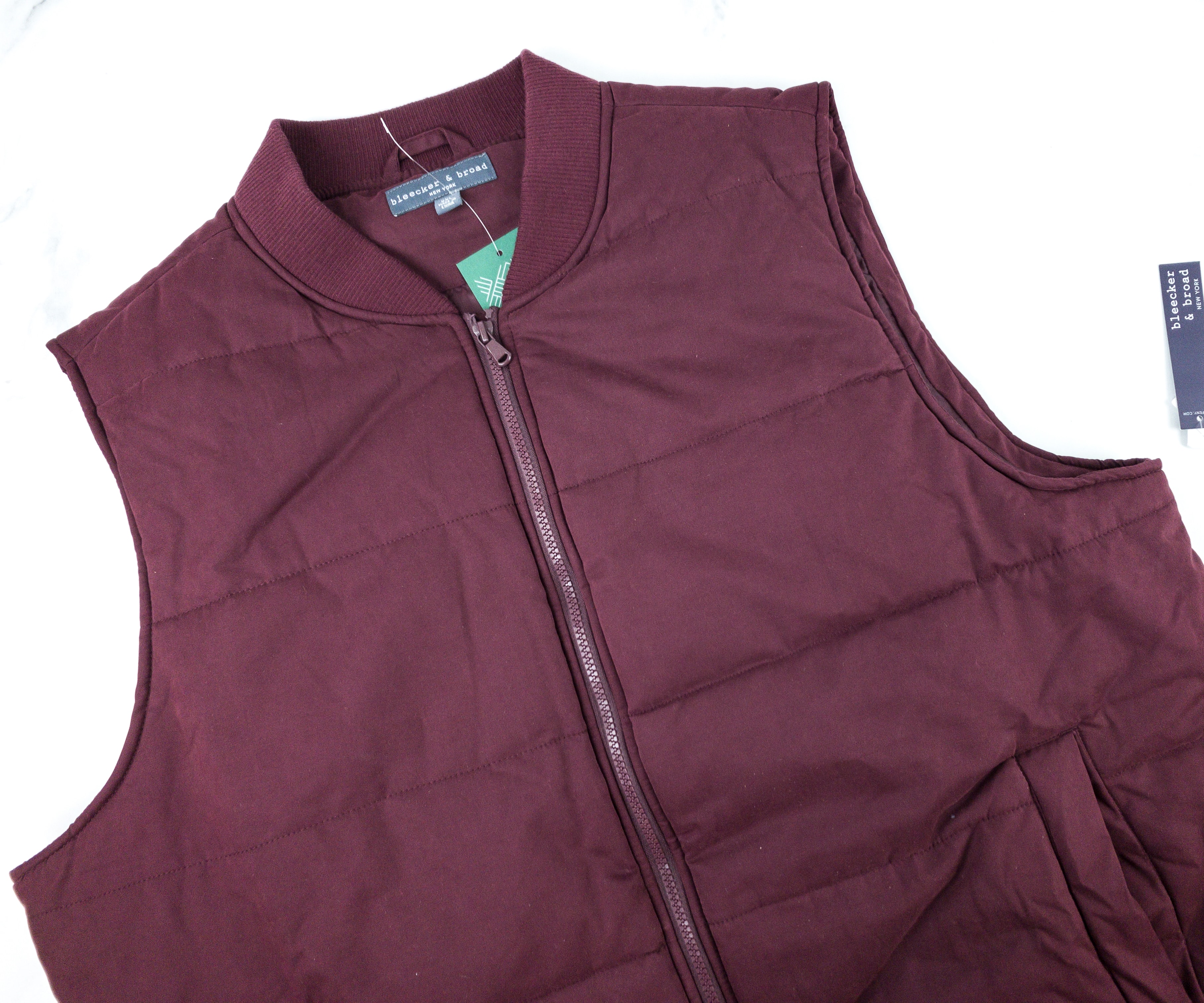 It's a nice vest with full zipper closure, ribbed neckline, wide arm opening, and thick yet lightweight padding that'll surely keep your body warm.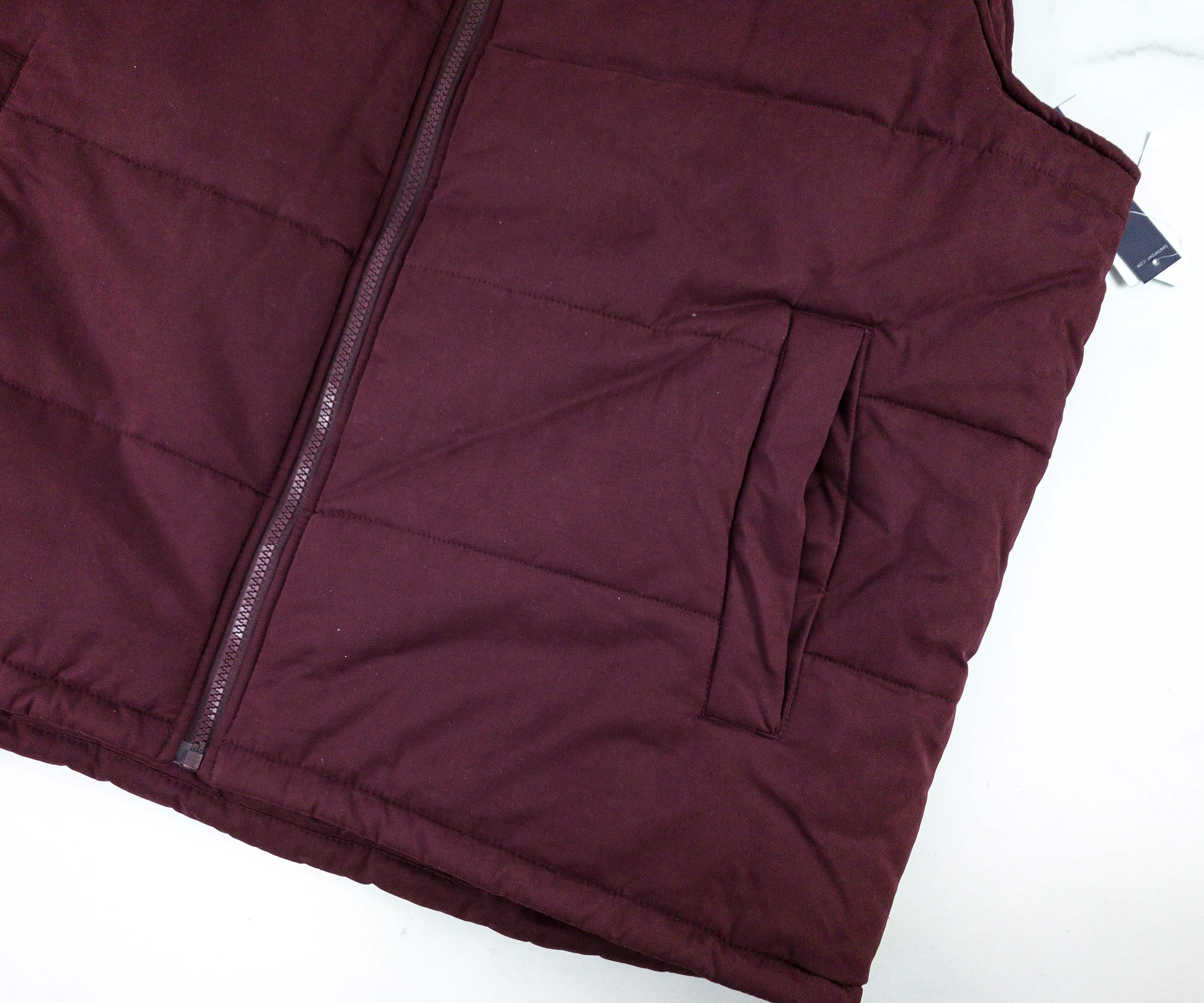 This vest comes with a pair of deep front pockets where you can put some of your gadgets, accessories, or even just hide your hands in case it gets extremely cold.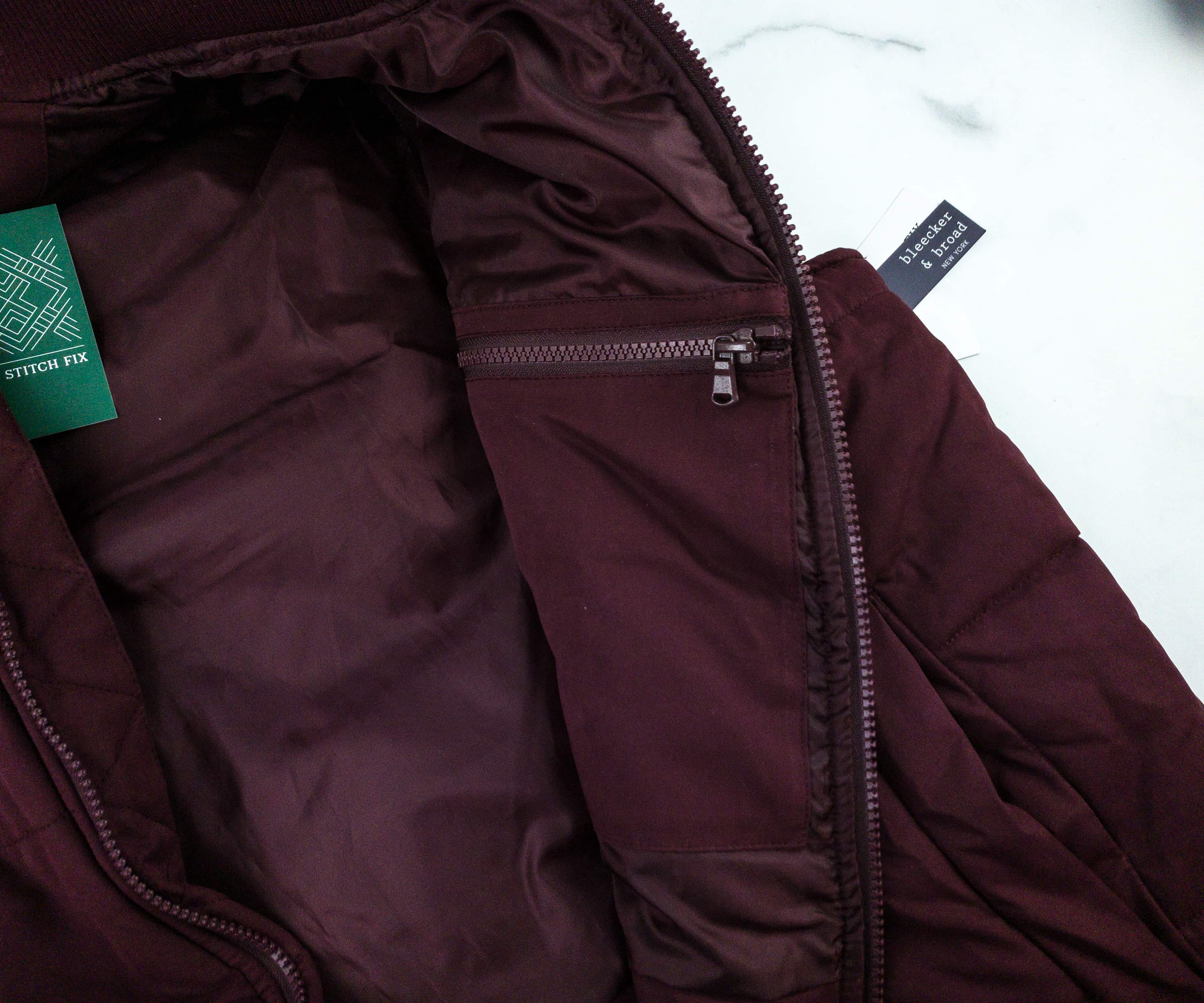 It also comes with a secret pocket on the chest, where you can hide other precious belongings!
Alesbury Riverdale Thermal Henley ($49) For a more relaxed casual look, this thermal henley long-sleeved top in light blue is just perfect.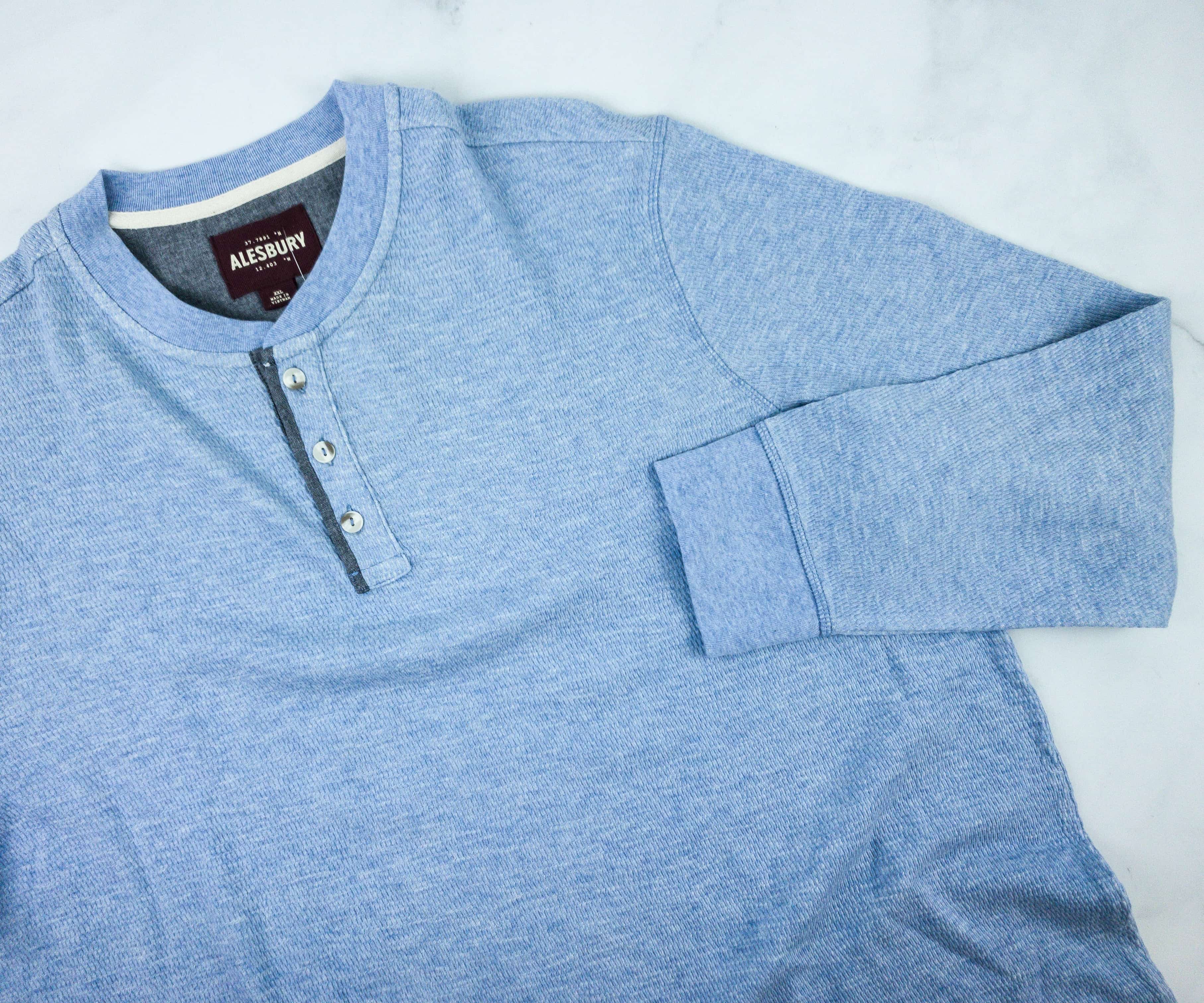 It's so soft and comfortable to wear. Plus the design is very versatile, it can easily be paired with almost any kind of bottom.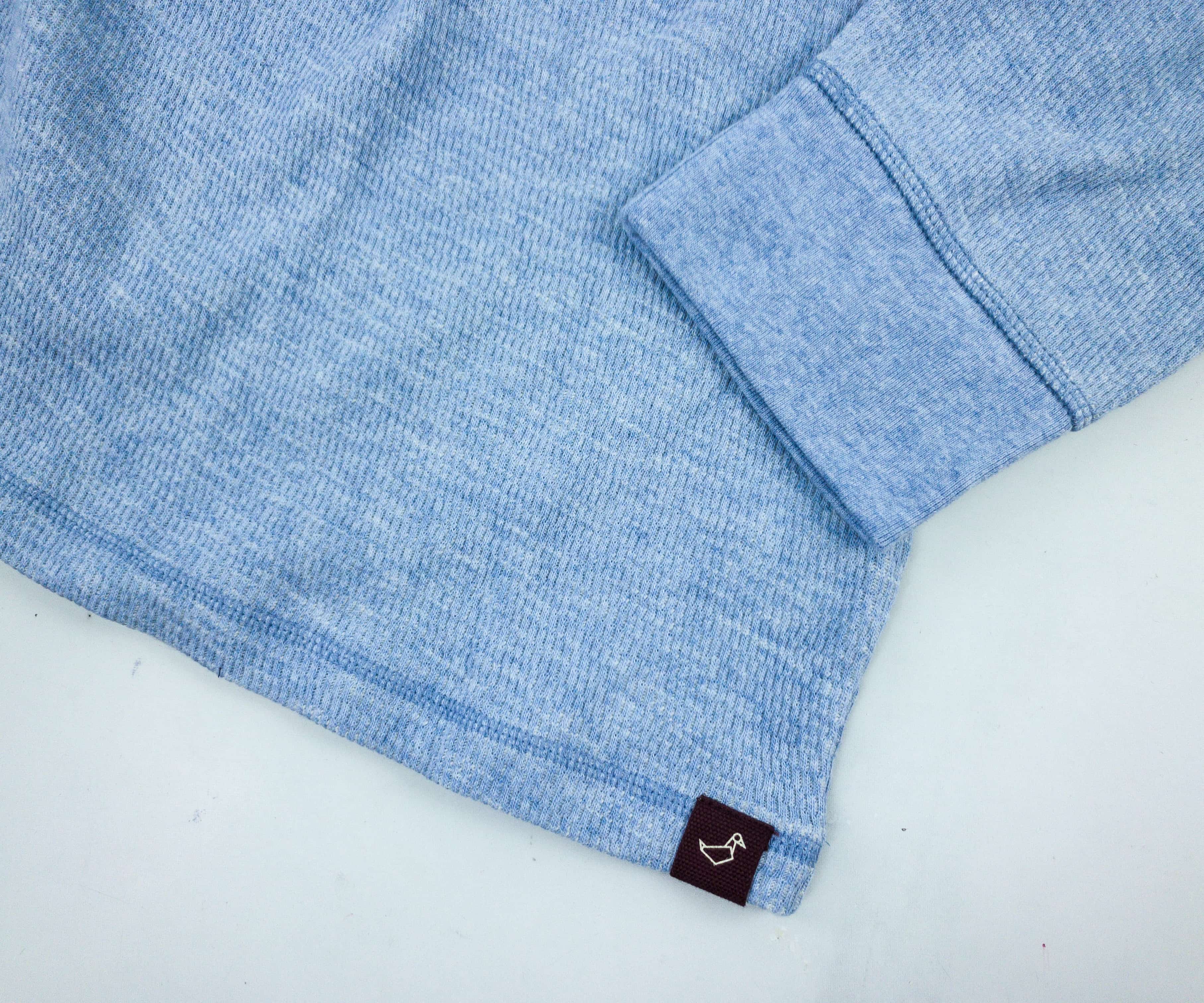 This long-sleeved top also features ribbed cuffs that are stretchy and not restrictive. Also, stitched on the bottom part of the hem is the Alesbury's logo.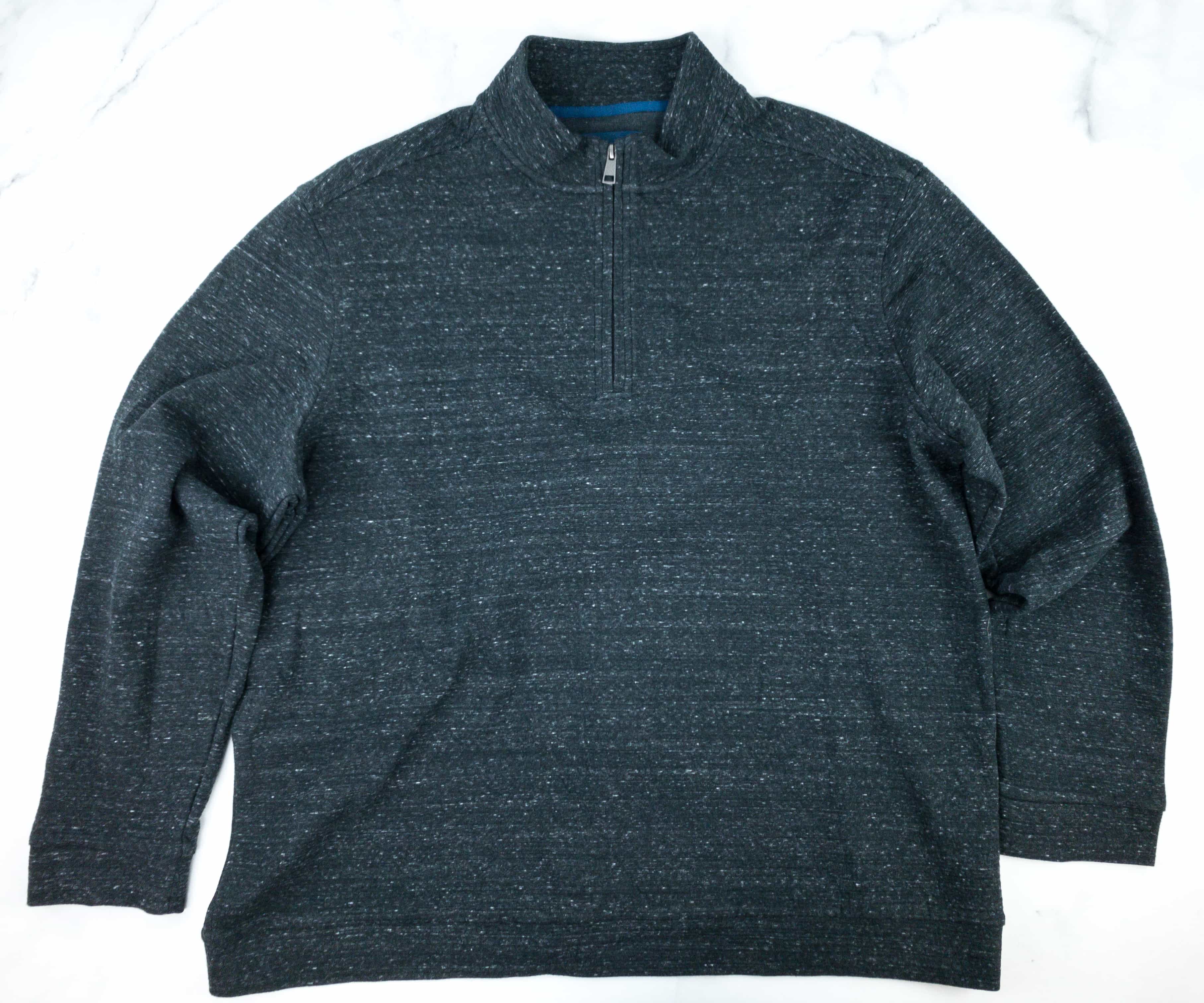 Fairlane Colby 1/4 Zip Mockneck ($68) I got another sweatshirt, and this time it's in dark gray. It features a mock neck and a unique quarter-zip closure.
The fabric used is soft and lightweight. It's thick enough to provide warmth to the body especially on cold days.
You can zip it up to minimize the cold, or pull it down for a more relaxed look. Either way, I think that this is a very nice addition to my winter wardrobe.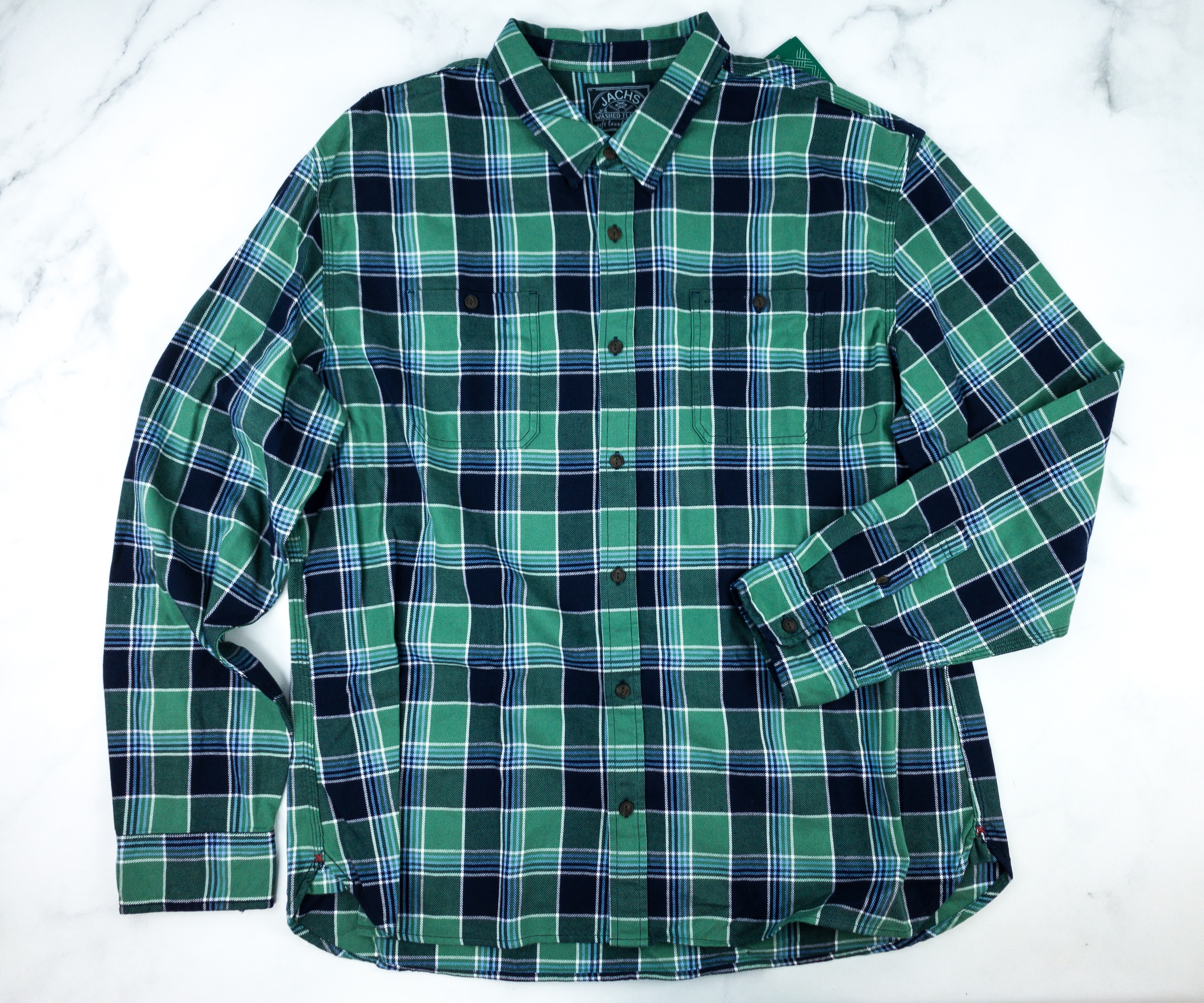 Jachs Bravo Twill Flannel ($68) It's a button-down plaid flannel long-sleeved top that features a well coordinated combination of green, blue, and white colors.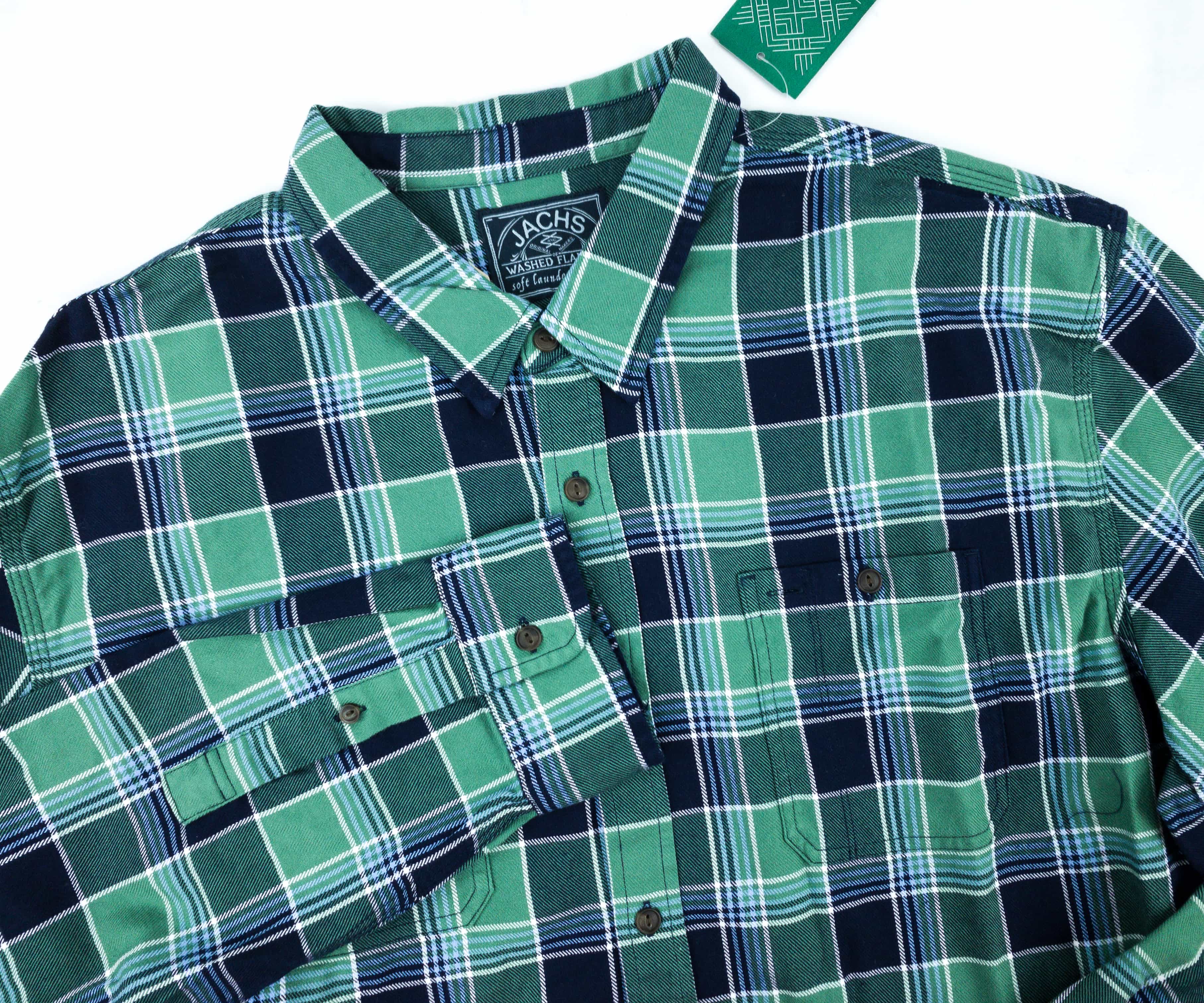 The shirt's collar is pretty crisp, and the cuffs also come with buttons that you can easily adjust if you wish to pull up your sleeves.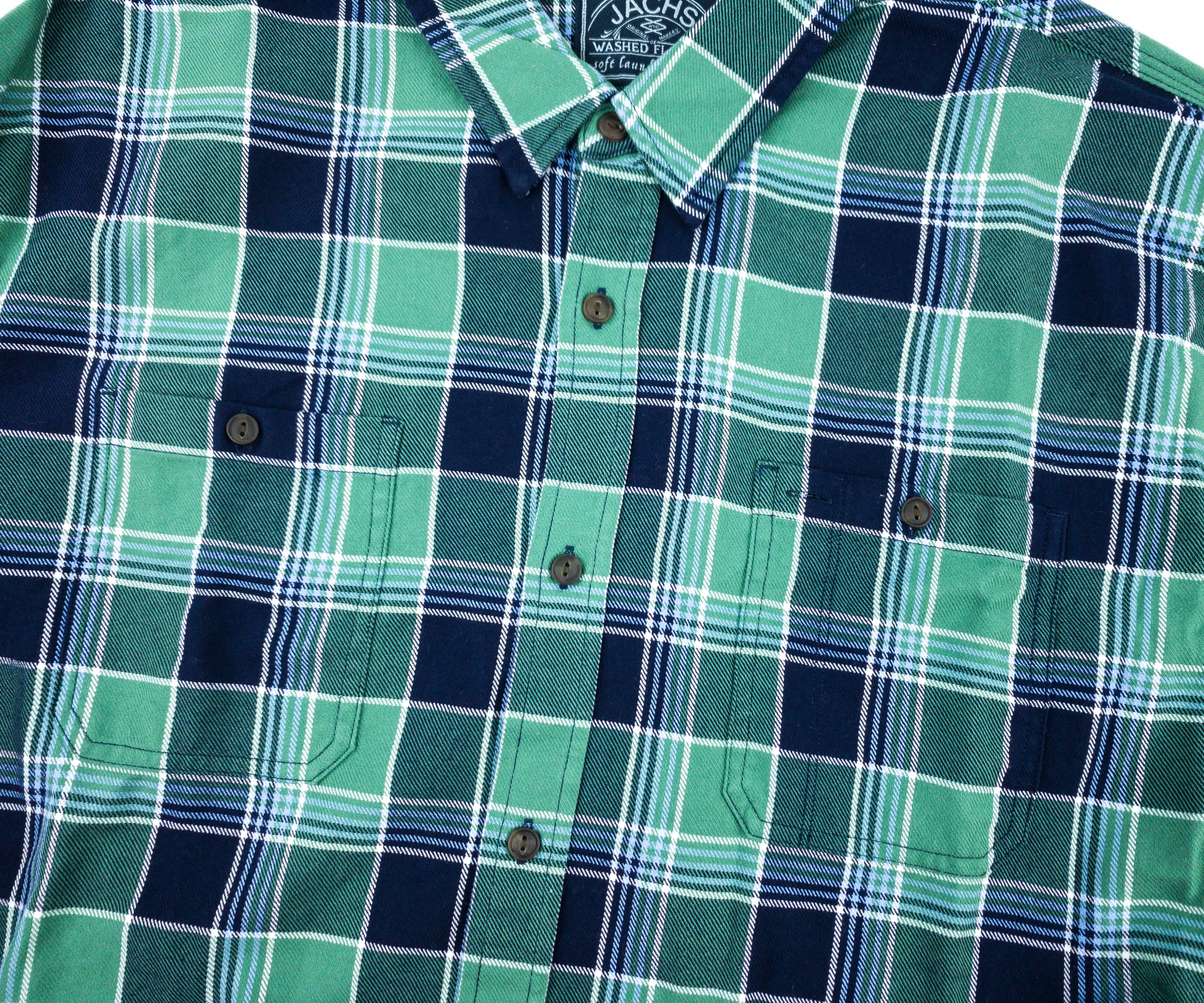 It also comes with a pair of wide pockets located on the front part of the chest. You can barely see it since it has the same design as the shirt.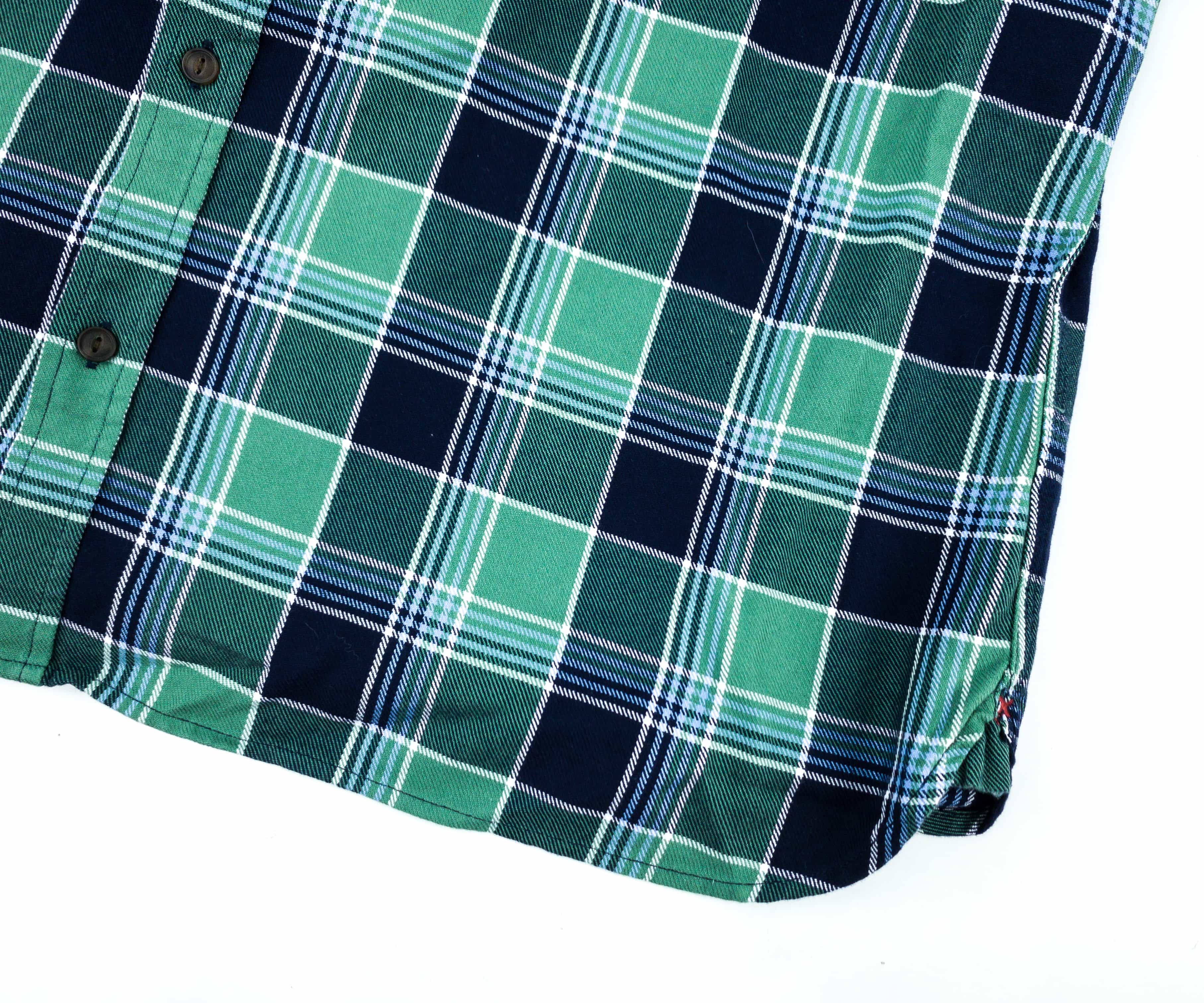 Featured at the bottom part of the shirt is a side slit with rounded corners for an added relaxed style.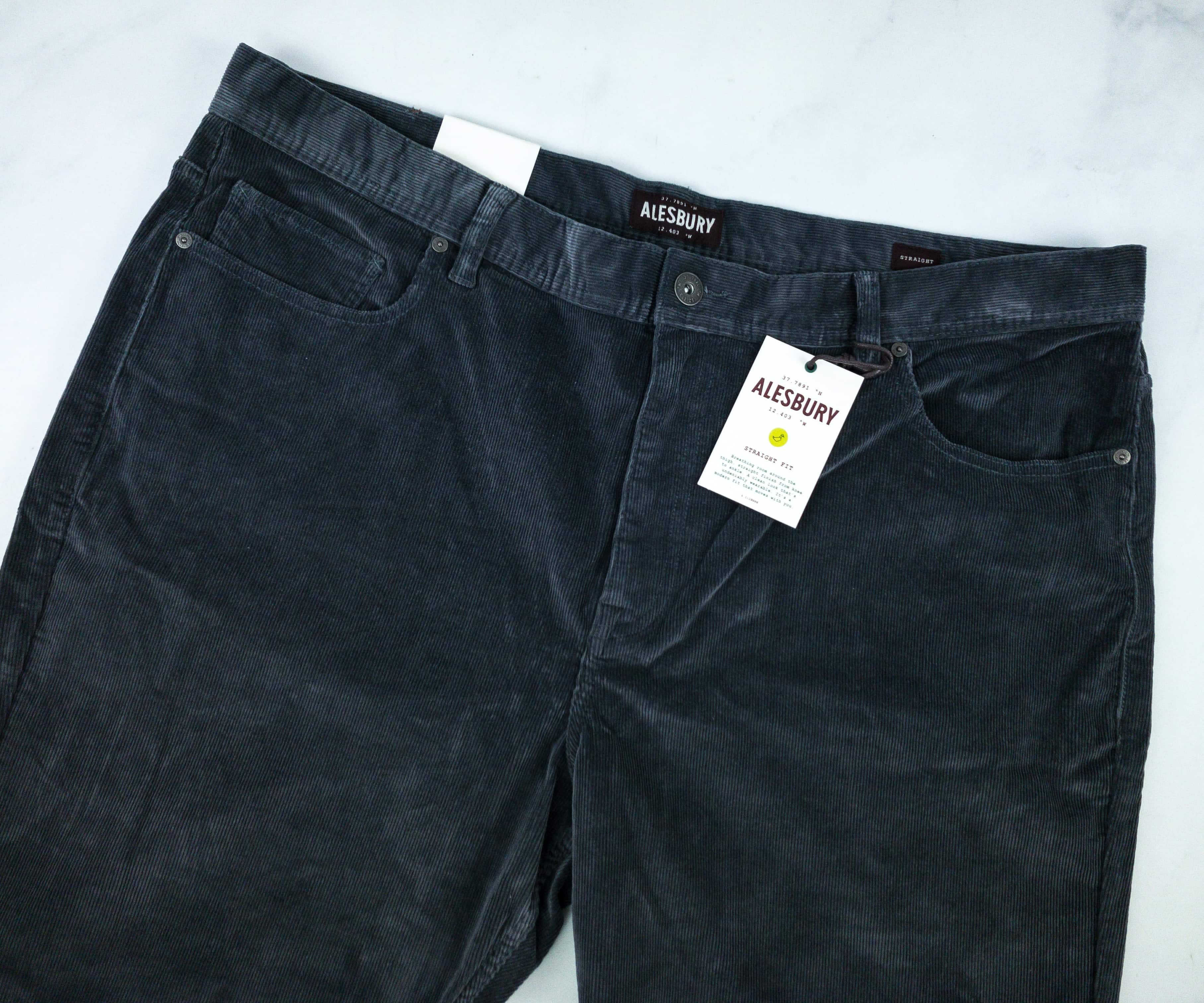 Alesbury Straight Fit Stretch Corduroy ($88) It's been a while since I last received this type of straight fit stretchy corduroy, and I'm really loving it!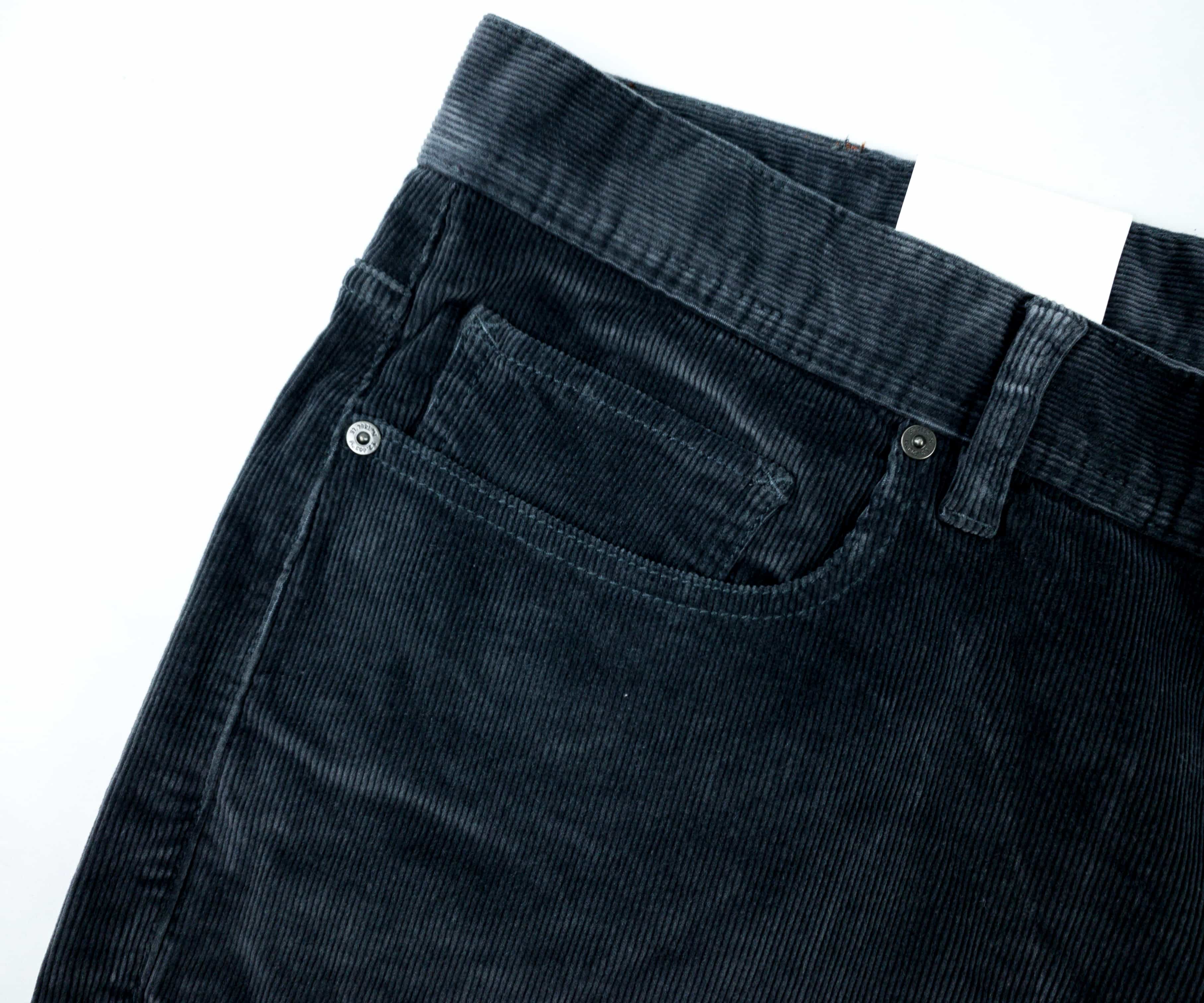 It's a 5-pocket classic black jeans with a button and zipper closure.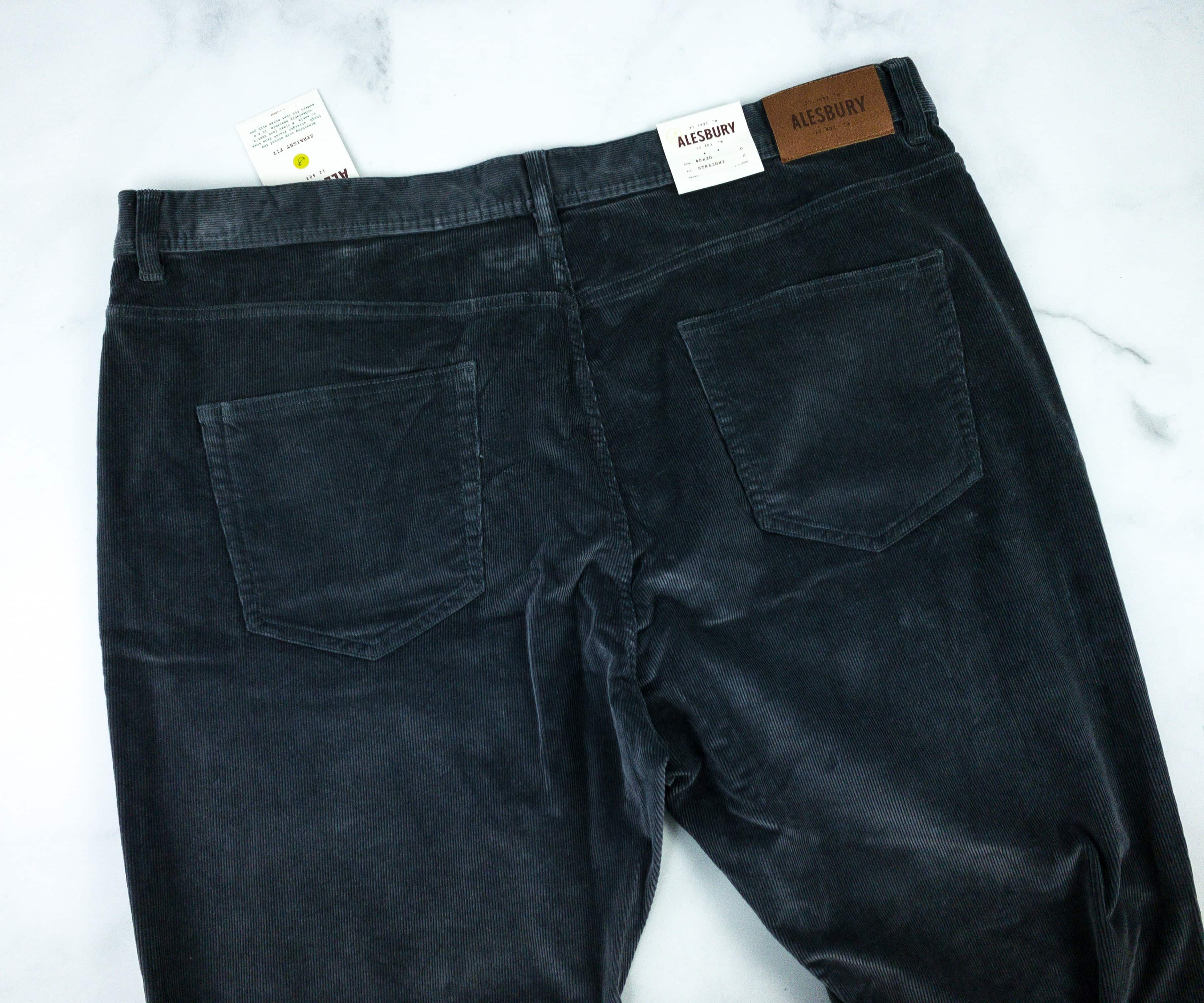 The fabric and color are similar to classic dress pants, but with a bit of rugged feel.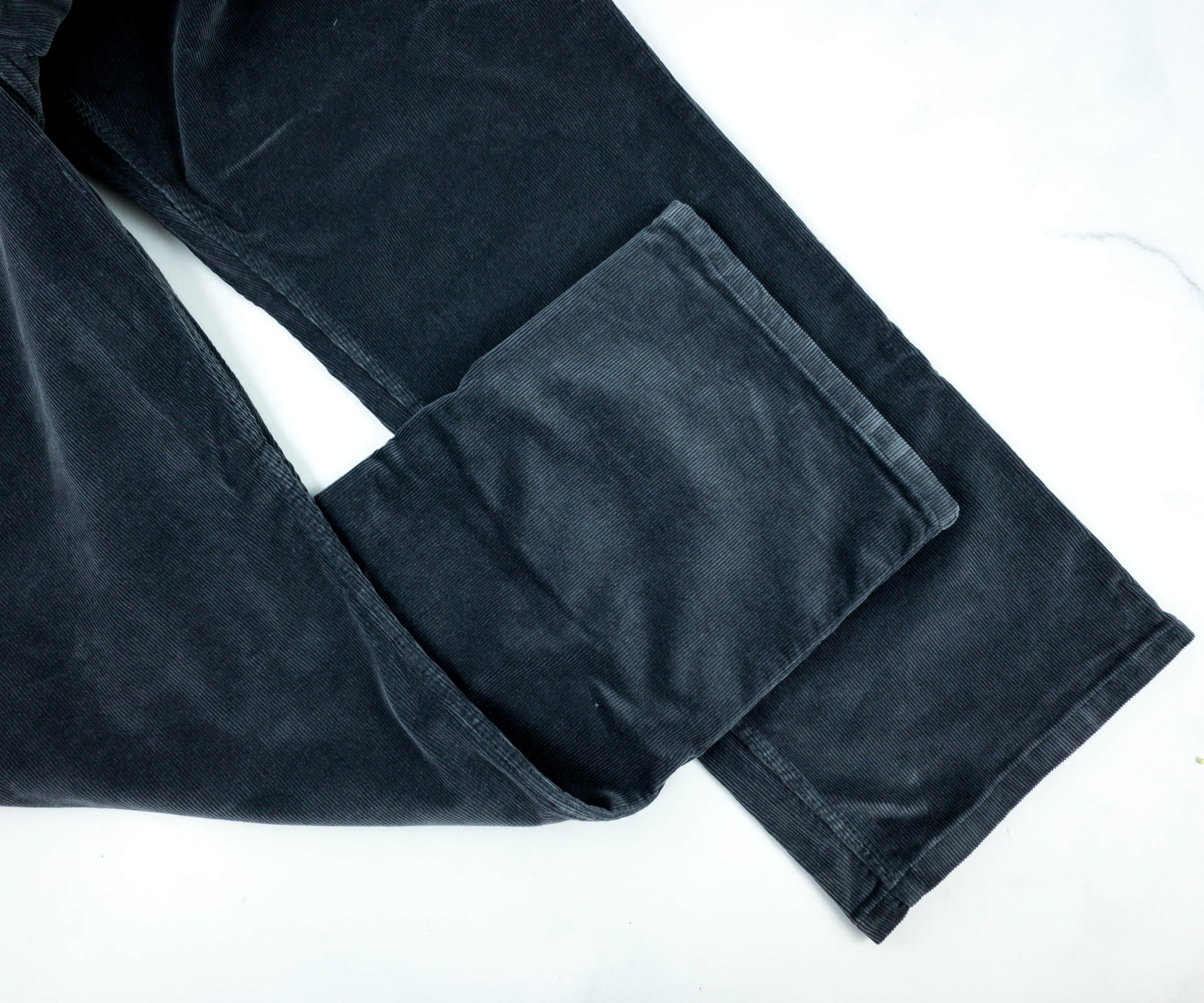 The length of the pants fits perfectly, as it won't show whether I am wearing socks or not. It's definitely the type of pants that I'll actually wear without any trouble.
This month's Stitch Fix Men is truly impressive! It includes a pair of classy jeans, sweaters, a flannel button-down long sleeves, and of course a padded vest. They are all a great addition to my current wardrobe. I love the casual and relaxed pieces, as well as the classy ones. Everything's also winter-appropriate. This service is truly a great resource for any guy who lacks time or confidence, as they provide a handy combination of style and convenience. They also take the season into account and help you build your wardrobe smoothly!
What do you think of Stitch Fix Men?