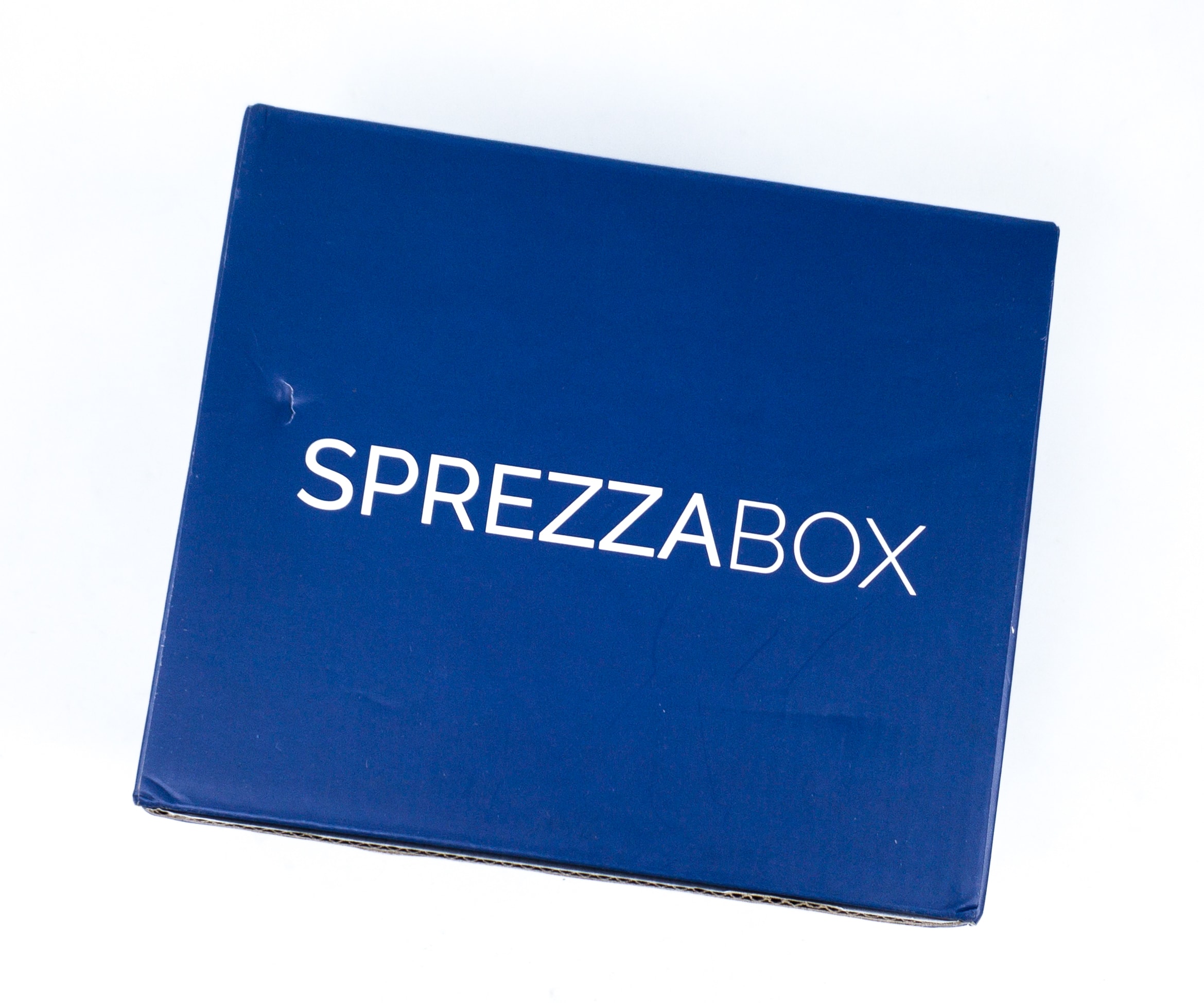 SprezzaBox is a monthly men's accessories subscription box. Each box includes 5-6 high-quality accessories or grooming items, all for $28 per month.
SprezzaBox has recently launched Pick Your Own Box, which allows customers to customize their monthly subscription! Once you place your order, they will send you instructions on how to pick your box. There are 5-6 box options monthly and there's still an option to have their stylists pick for you, in case you'd need help in choosing your box.
This is the review of the Greenpoint box, one of the selections for January 2020.
DEAL: Use coupon code HELLO20 to save 20% on your first box OR try using code HIGHFIVE  for a special discount.
All the items are bundled up neatly.
Items are chosen on the basis of the season and current trends – all curated around a central theme. Selections balance wearable and grooming or accessories, and the clothing items tend to complement each other and are wearable within a single, sharply-coordinated ensemble.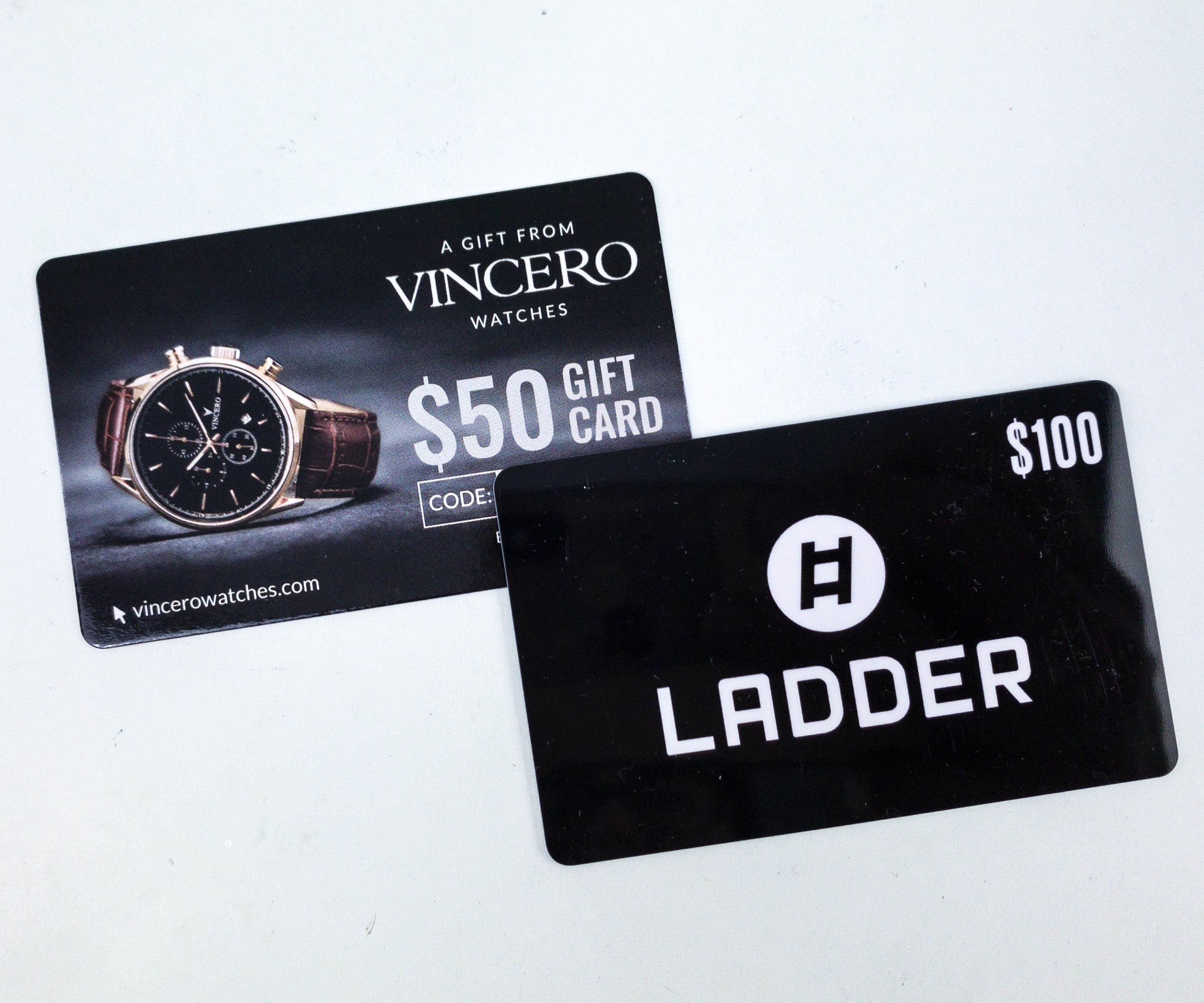 This month's SprezzaBox includes gift cards from Vincero Watches and Ladder!
The gift card provides a $50 and $100 off discount on your next purchases from the brand, respectively.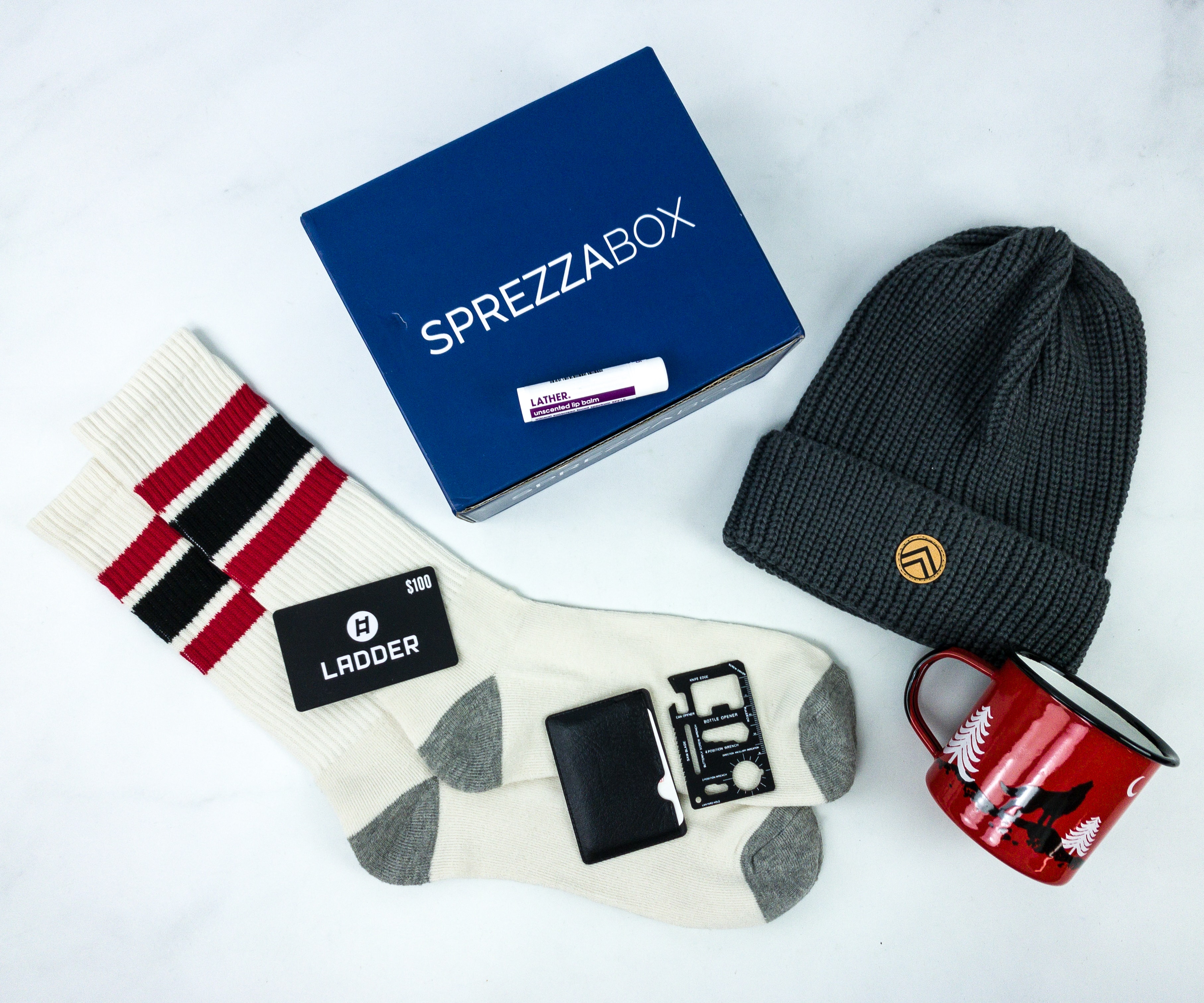 Everything in my January 2020 box!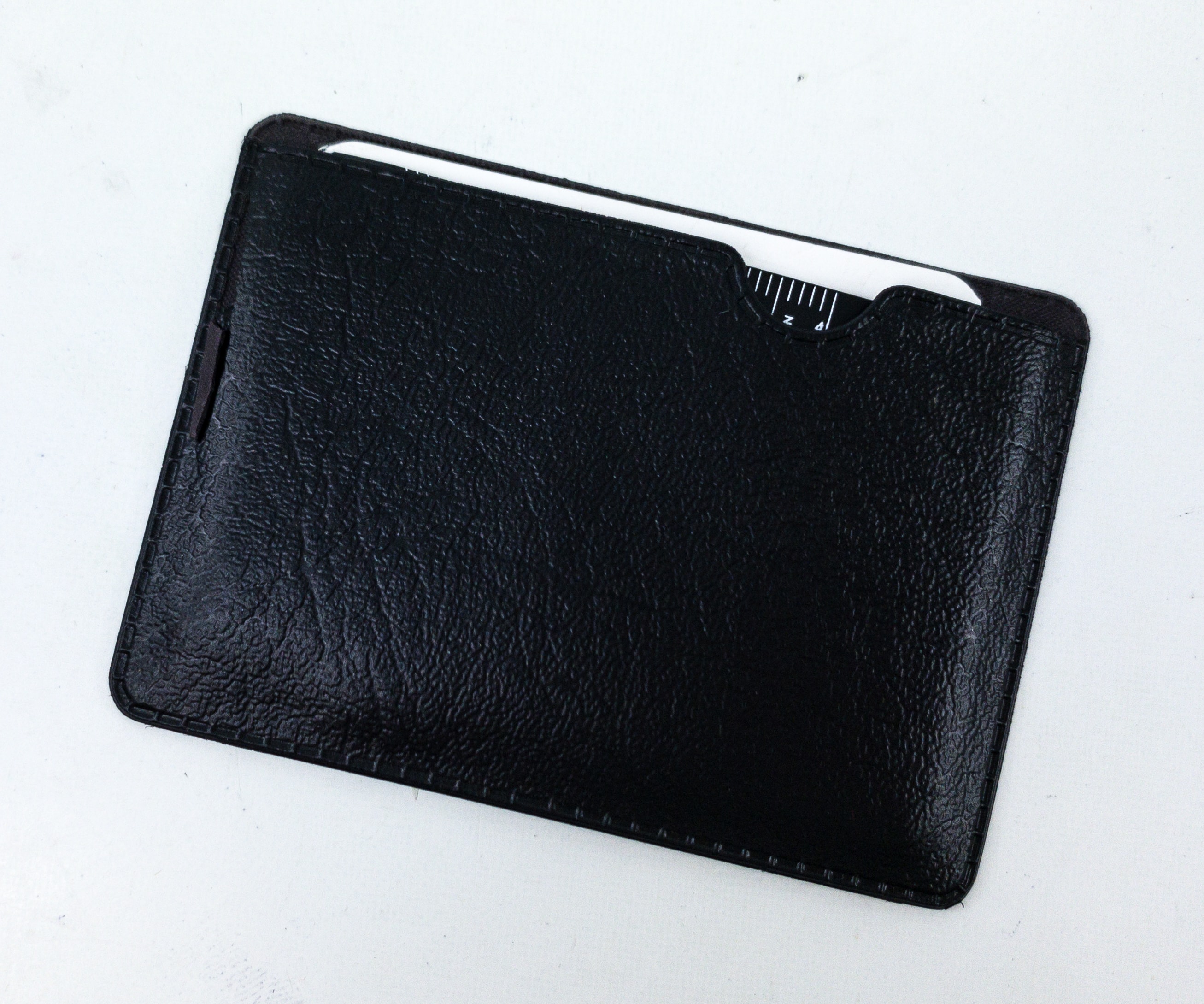 Sprezza Multipurpose Pocket Survival Tool. This multipurpose tool is a elegant black, slim holder made from premium quality leather.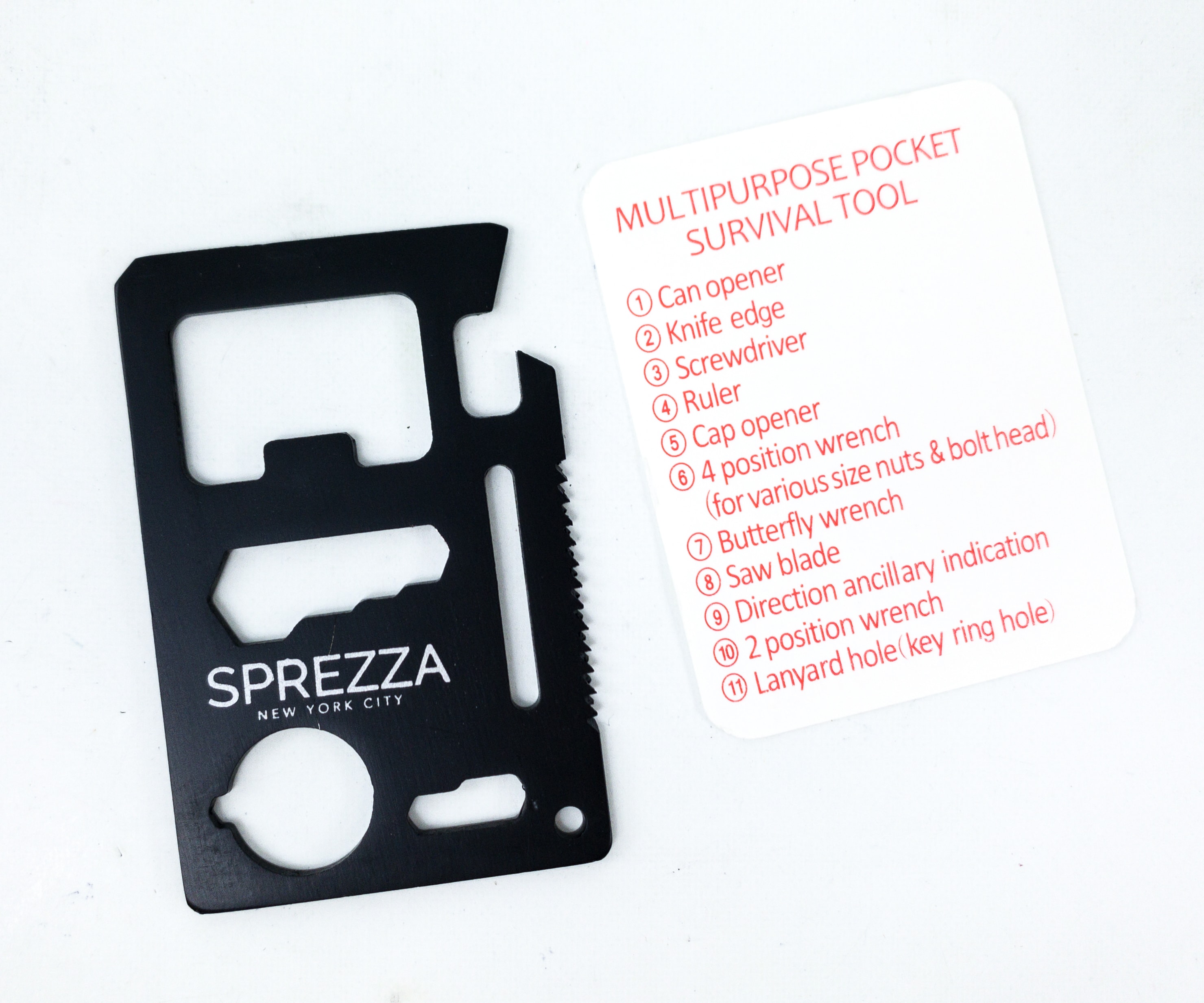 The kit includes a black-colored stainless steel tool card and instruction manual.
It's a multipurpose tool that can be used in 11 different ways: as a knife edge, screwdriver, can opener, ruler, bottle opener, saw blade, butterfly screw wrench, 4 and 2 position wrench, ancillary indication, and lanyard hole.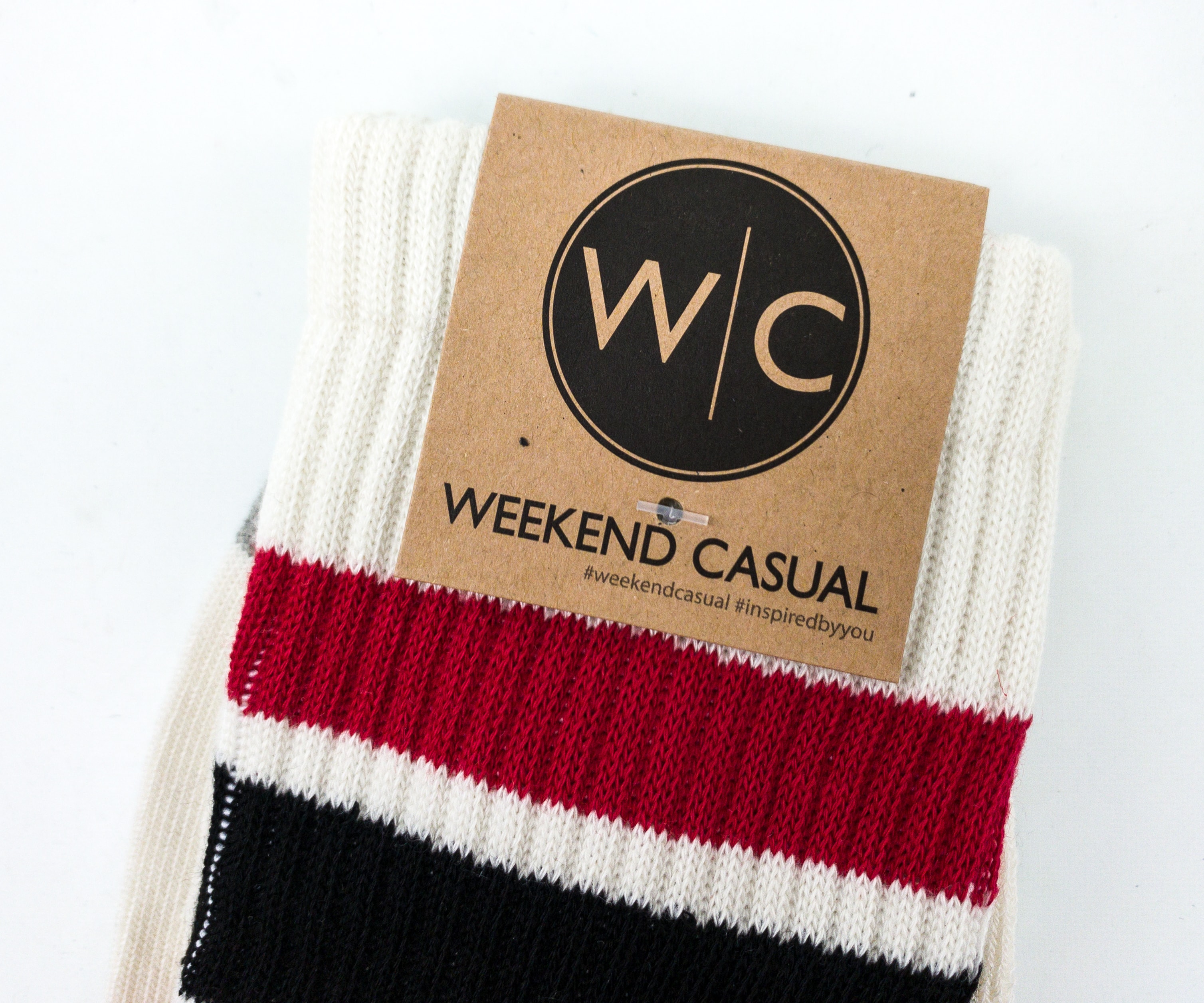 Weekend Casual Socks. This month's featured Sprezza Socks are from Weekend Casual. These are crew-cut high socks that fit shoe sizes 8-12.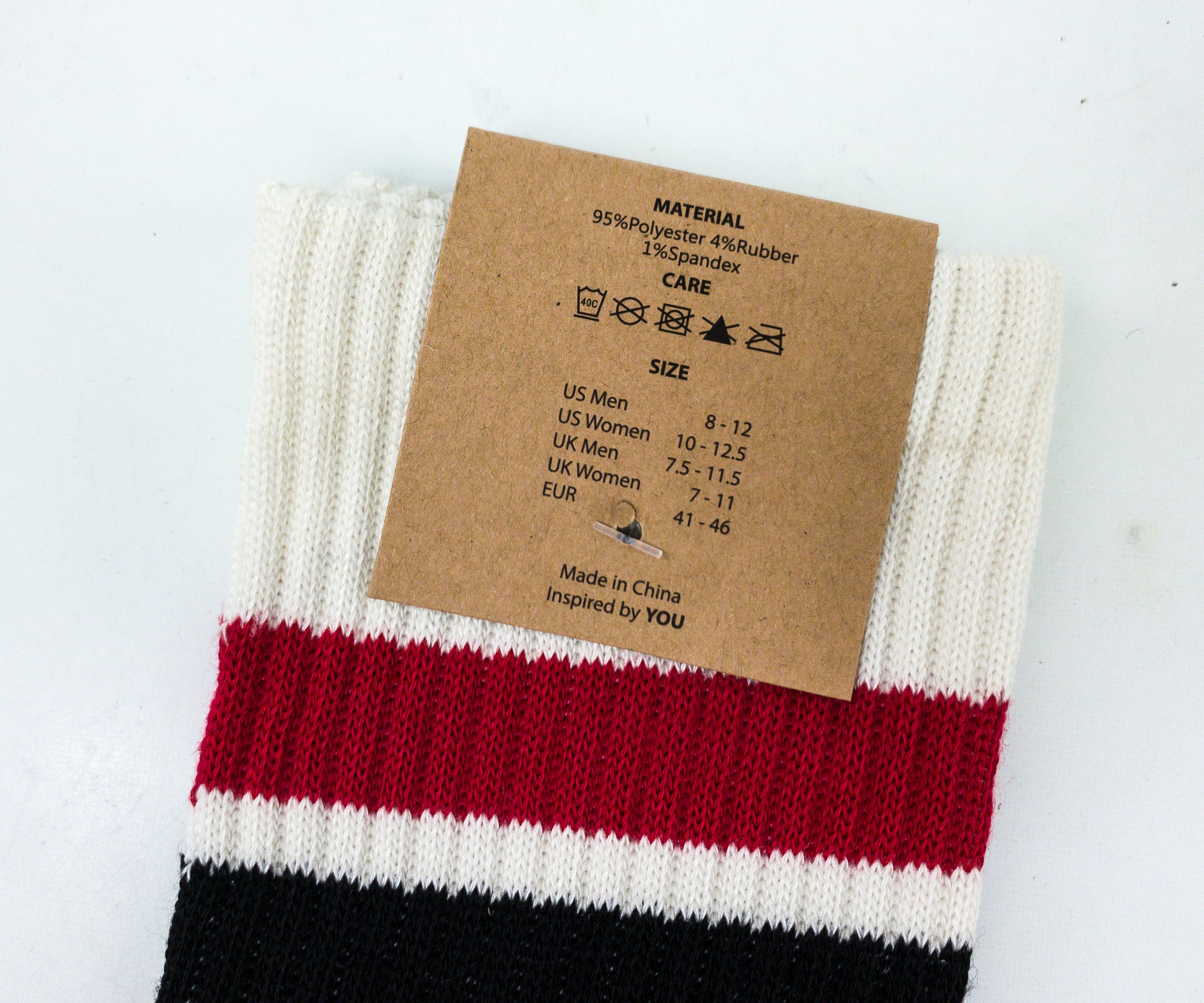 These socks are made from 95% polyester, 4% rubber, and 1% spandex.
They are thick and comfortable to wear! The pair features a white base color with reinforced cuffs and grey heels and toes.
The red and black stripes just below the cuff line add a touch of style and an athletic vibe on the socks.
Sky Outfitters Beanie ($30) This beanie is primarily made from high-quality acrylic and designed to provide comfort and warmth to your head.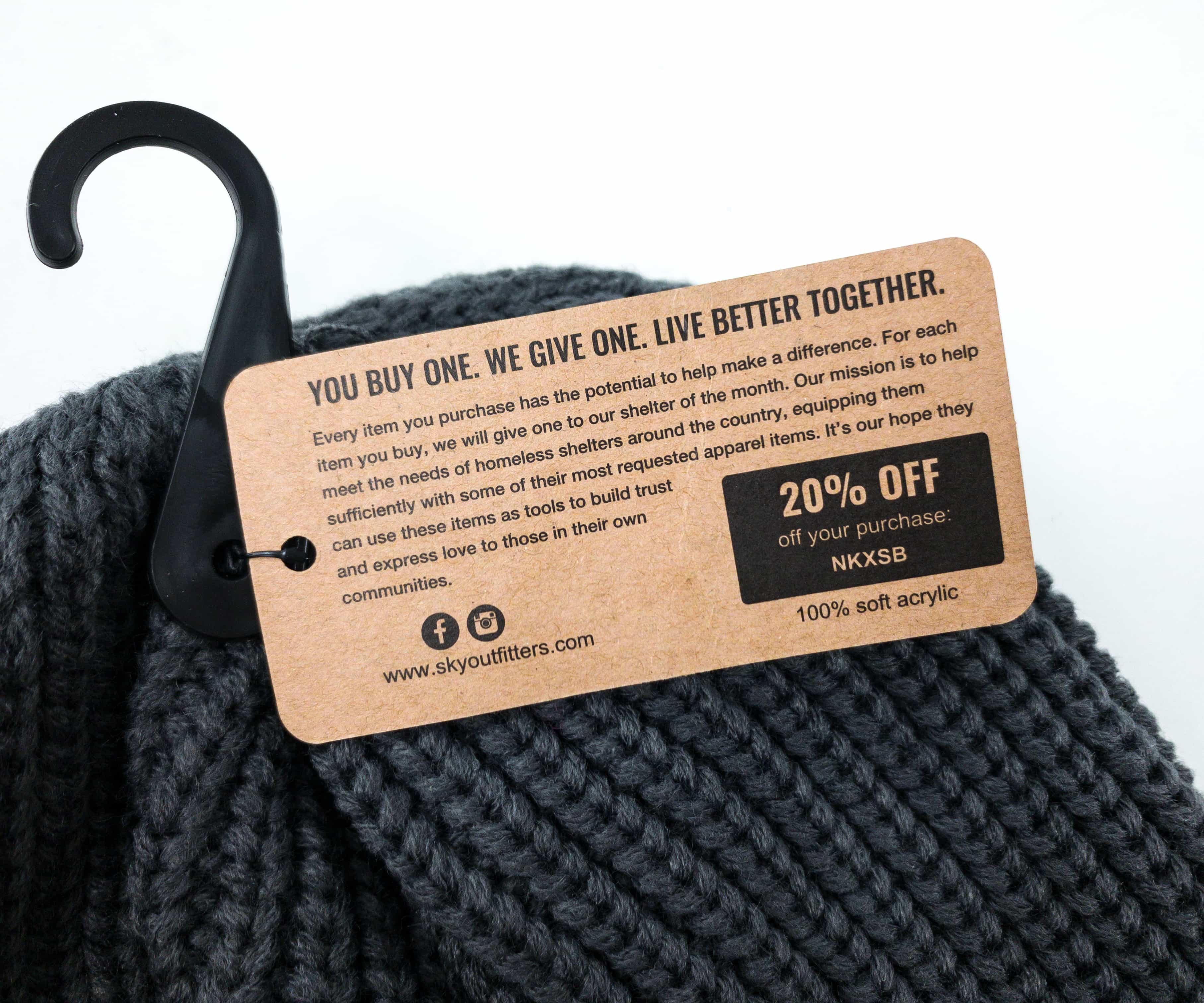 This beanie includes a label that contains a 20% off coupon for your next purchase. The brand also donates one beanie to a shelter for every piece of beanie bought.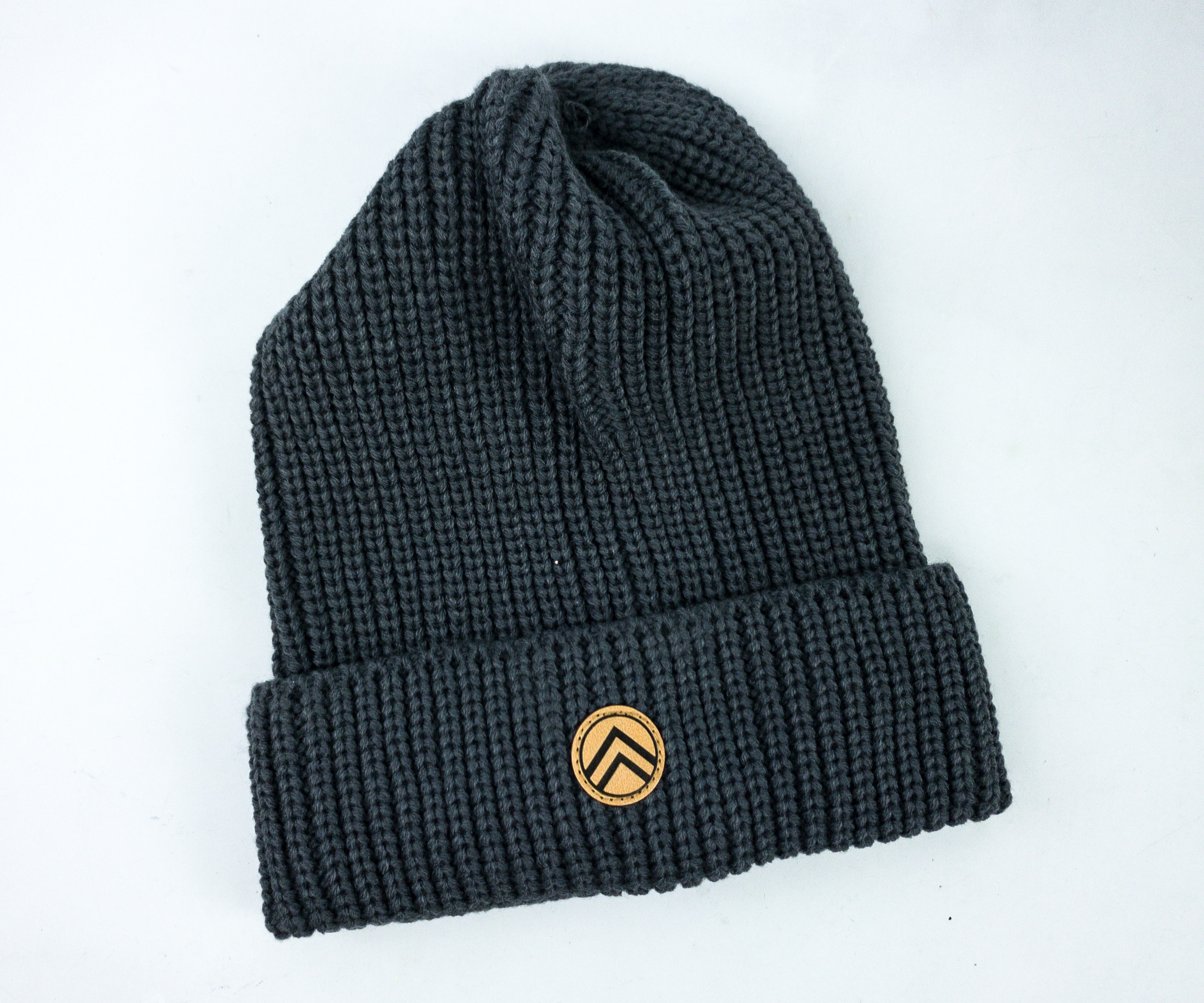 The cuff is so stylish and pretty stretchy. It features the brand logo, stitched in the middle. I like this beanie because it's so soft and comfortable to wear, plus it's a one-size-fits-all!
Sprezza Coffee Mug. The cold weather calls for a warm and hearty drink! This coffee mug is perfect for preparing my morning coffee. It's made from high-grade stainless steel with red base color and black lining on the mouth and handles.
It's a well-designed mug that features a silhouette of a wolf, mountains, and pine trees.
Lather Unscented Lip Balm ($6.50) It's an all-natural lip balm that contains organic olive oil, beeswax, aloe vera, and botanical moisturizer. This one's also useful for winter as it soothes and protects dry and chapped lips caused by the harsh weather.
This lip balm offers SPF 15 broad-spectrum protection. It also contains zinc oxide and other natural mineral sunscreens that protects lips from damaging UVA and UVB rays.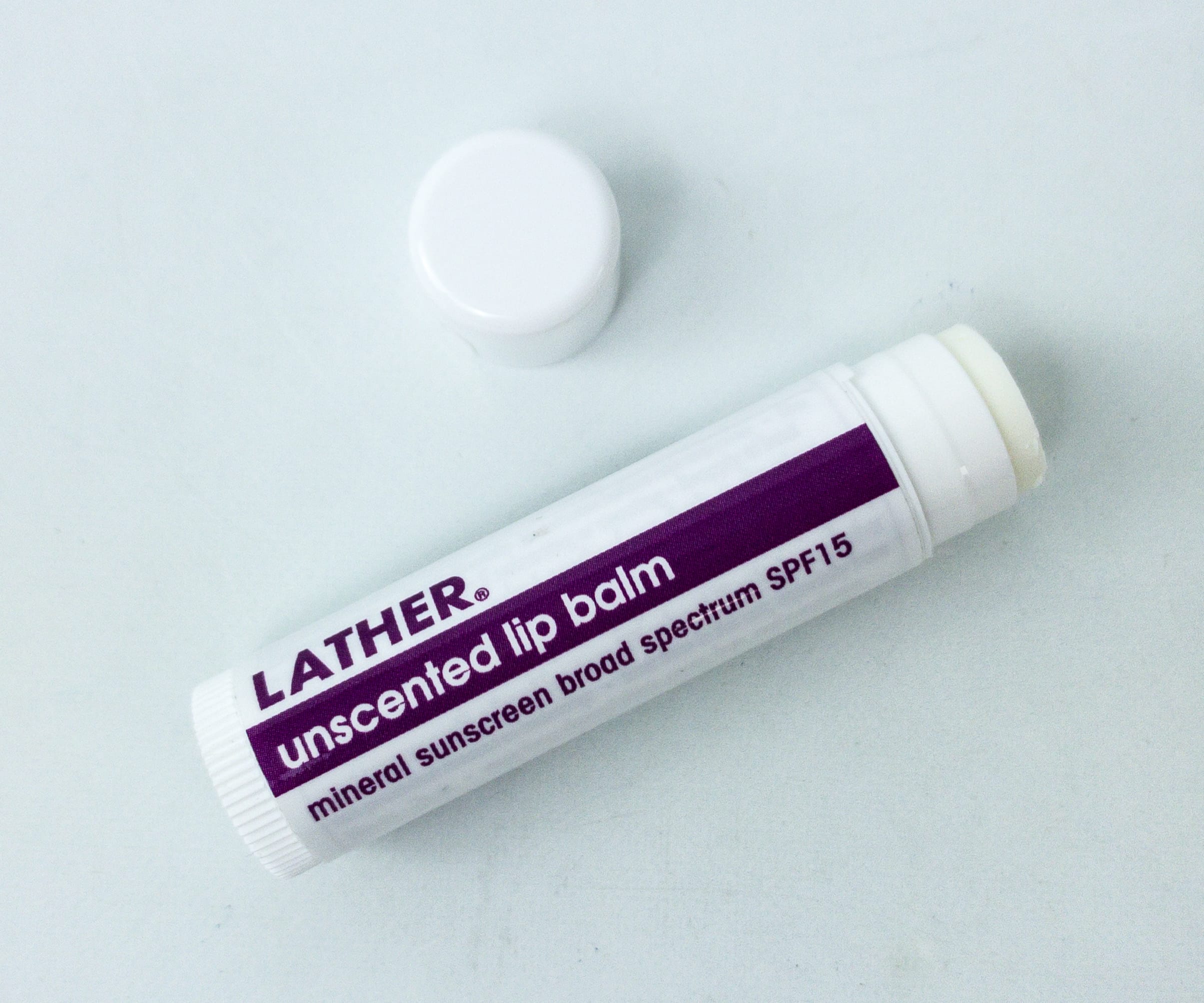 It's so handy and very easy to use. It's light to the lips not overly greasy or waxy either, plus it lasts long!
This month's SprezzaBox is truly a hit! I'm quite satisfied with my choice, as it's a classy curation of premium quality men's accessories and lifestyle items. They are useful and versatile, from the pair of stylish socks down to the mugs and beanie. My favorite has got to be the multipurpose card tool! I can bring it anywhere, even on outdoor adventures. Overall, it's such an amazing subscription! It never disappoints, content-wise and value-wise!
Were you happy with this month's items?