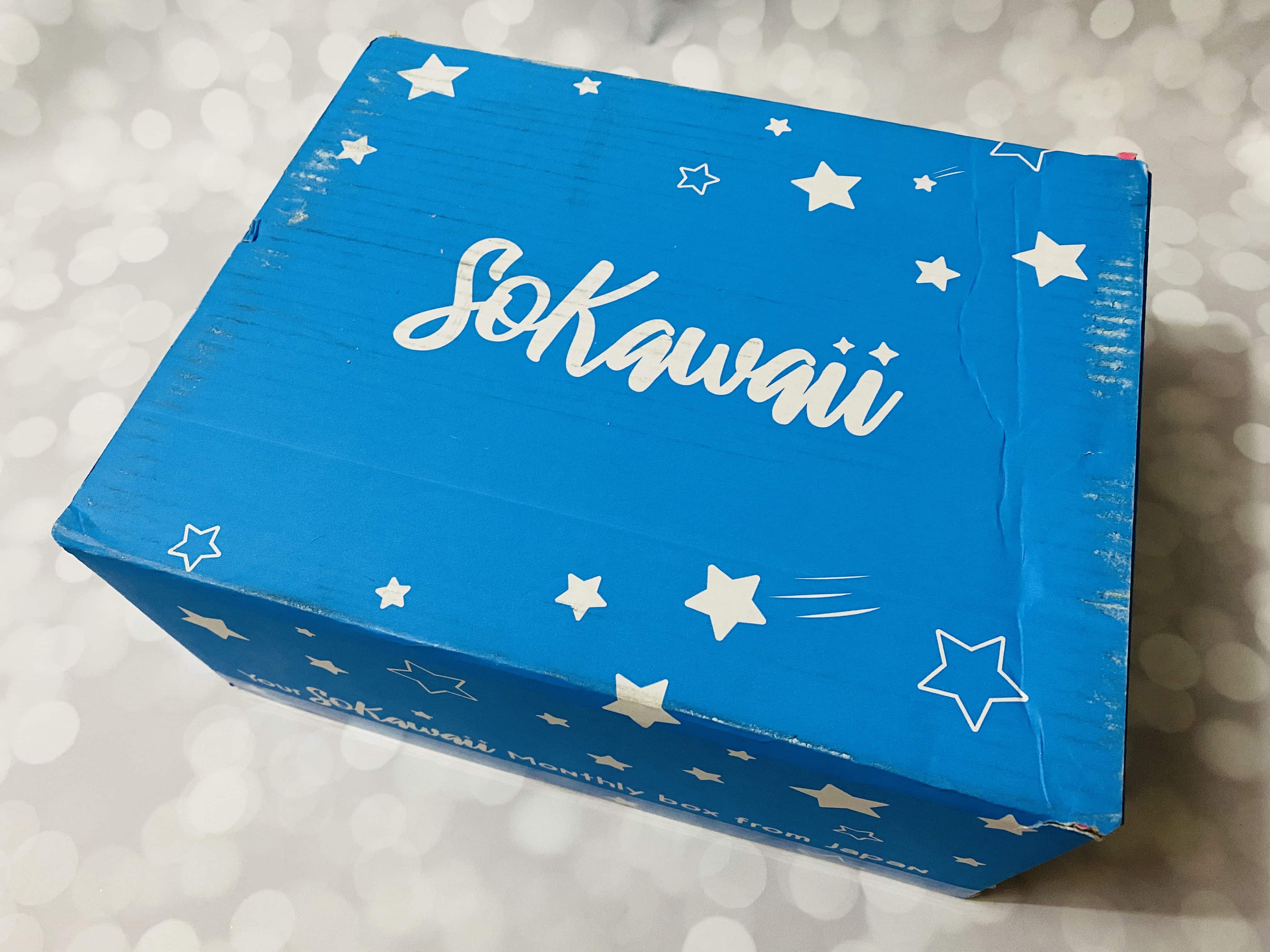 SoKawaii is a subscription box delivering your monthly dose of kawaii right from Japan! They love including items from popular brands like Sanrio, San-X, Sailor Moon, Pokemon, and more! The items are always authentic and licensed, and shipping is free worldwide! Awesome!
DEAL: Get $3 off your first box when you use the coupon code HAJIMEMASHITE!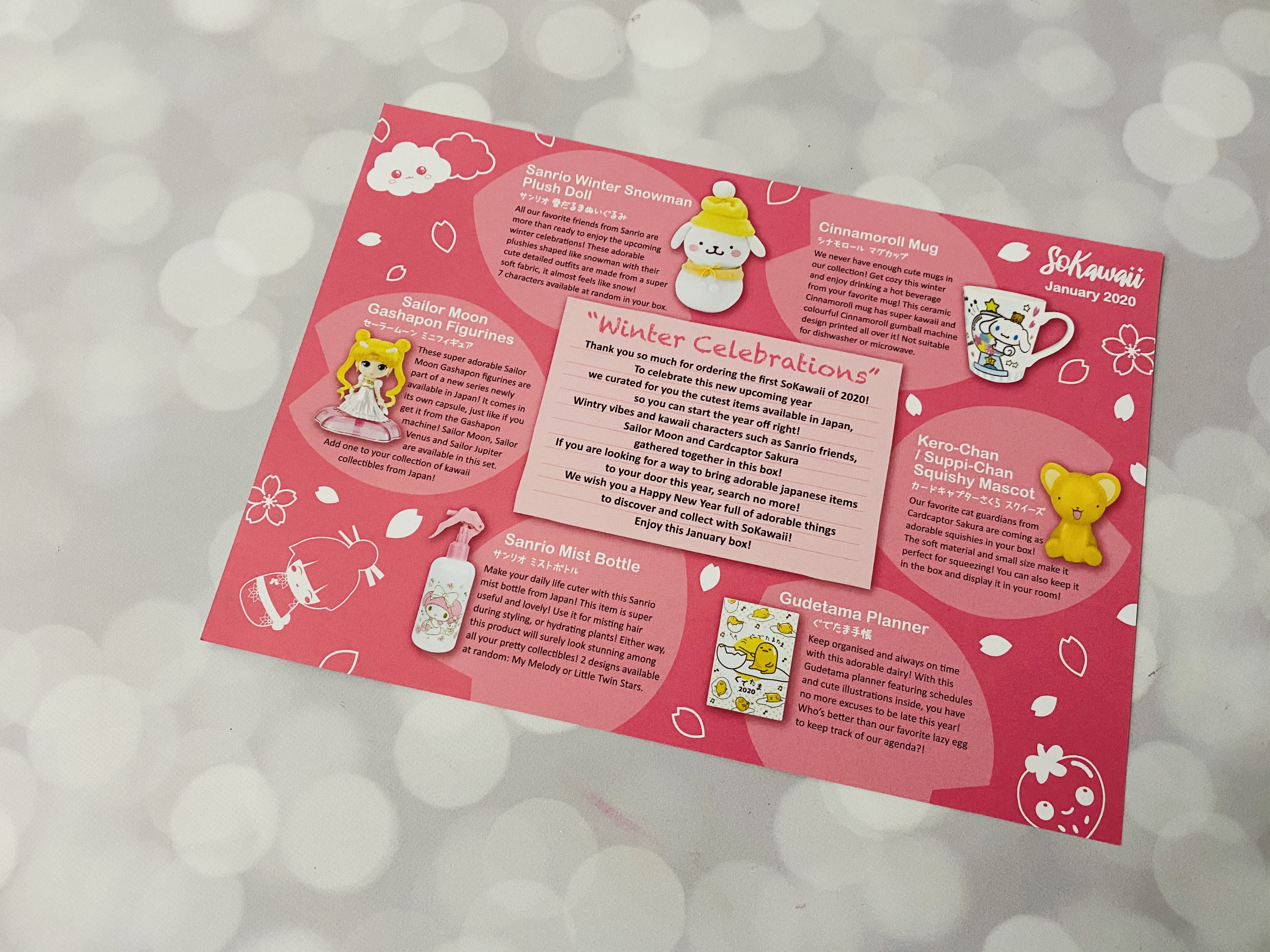 An information card introduces the theme of the month!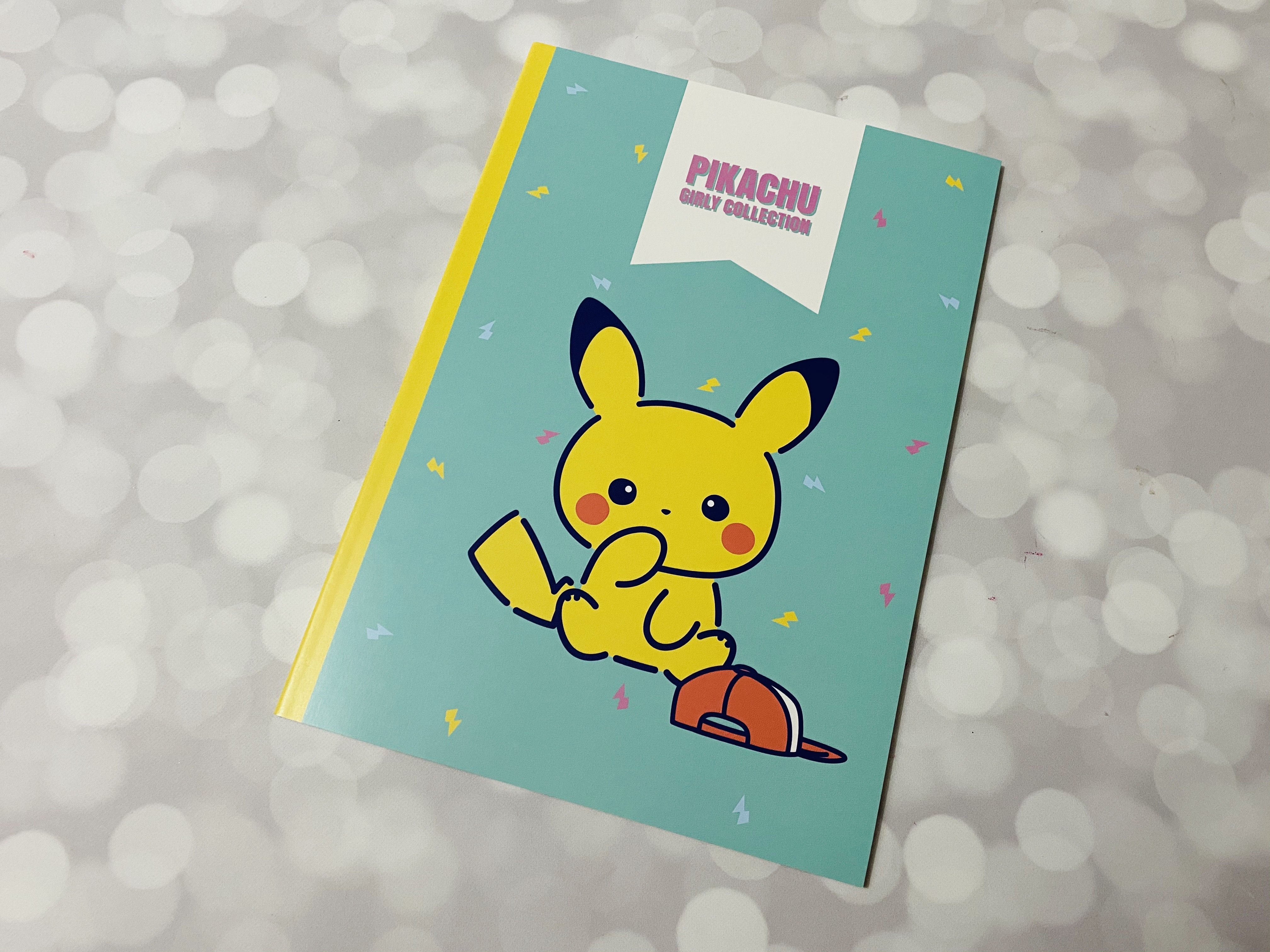 Pikachu Notebook — Everyone's favourite Pokemon, Pikachu, is drawn in a curvier girly style for this notebook. The pages are lined and it's great for taking notes.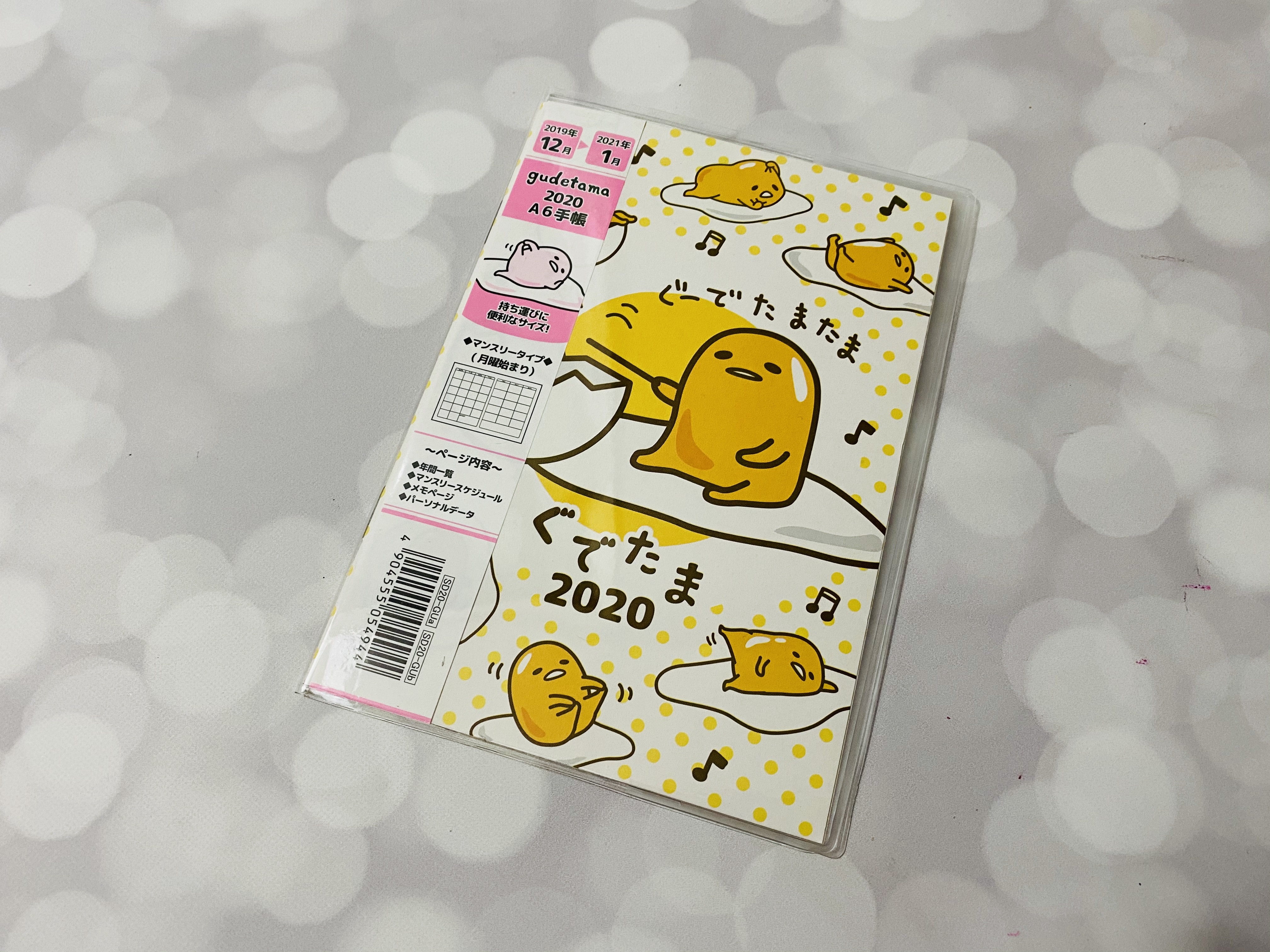 Gudetama 2020 Schedule Book — A slim calendar for 2020 and the first quarter of 2021 with the lazy egg Gudetama. Maybe this will motivate you to plan your day!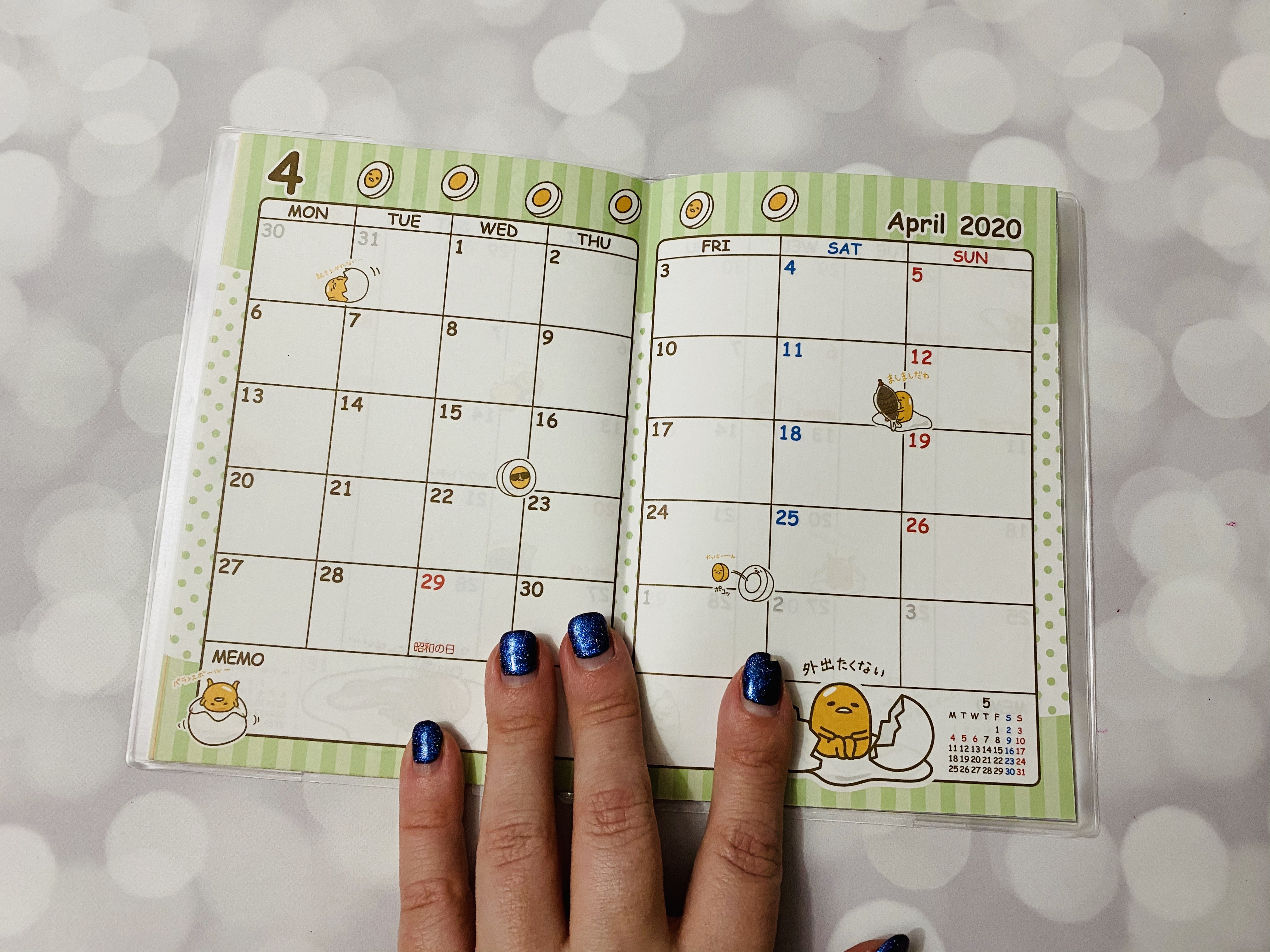 Each page features adorable doodles of Gudetama getting into shenanigans.
Spinel Sun Squishie — Spinel is one of the mascots from the popular series Card Captor Sakura. While the December box featured protagonists Sakura and her companion Kero, Spinel is the guardian of one of the antagonists, Eriol. Spinel is cool, calm, and kind of aloof, but if he eats sugar he becomes an eating machine!
He's super cute and super squishy!
My Melody Mist Bottle — A super kawaii mister bottle for applying hair products or other liquids. This is a decent size so it will last a long time with whatever you put inside!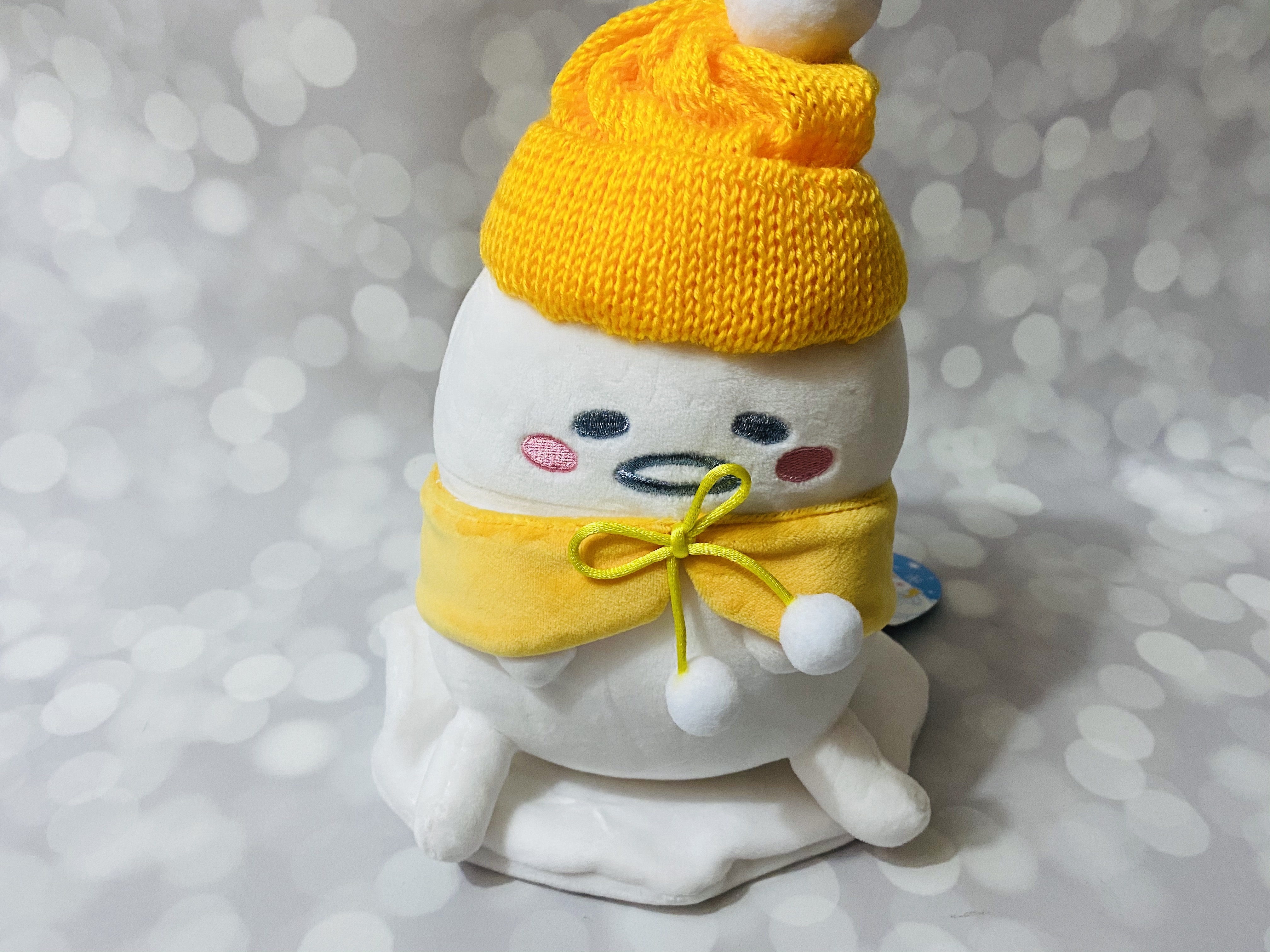 Gudetama Snowman Plush — How cute is this Gudetama snowman? His little knit toque is so cute!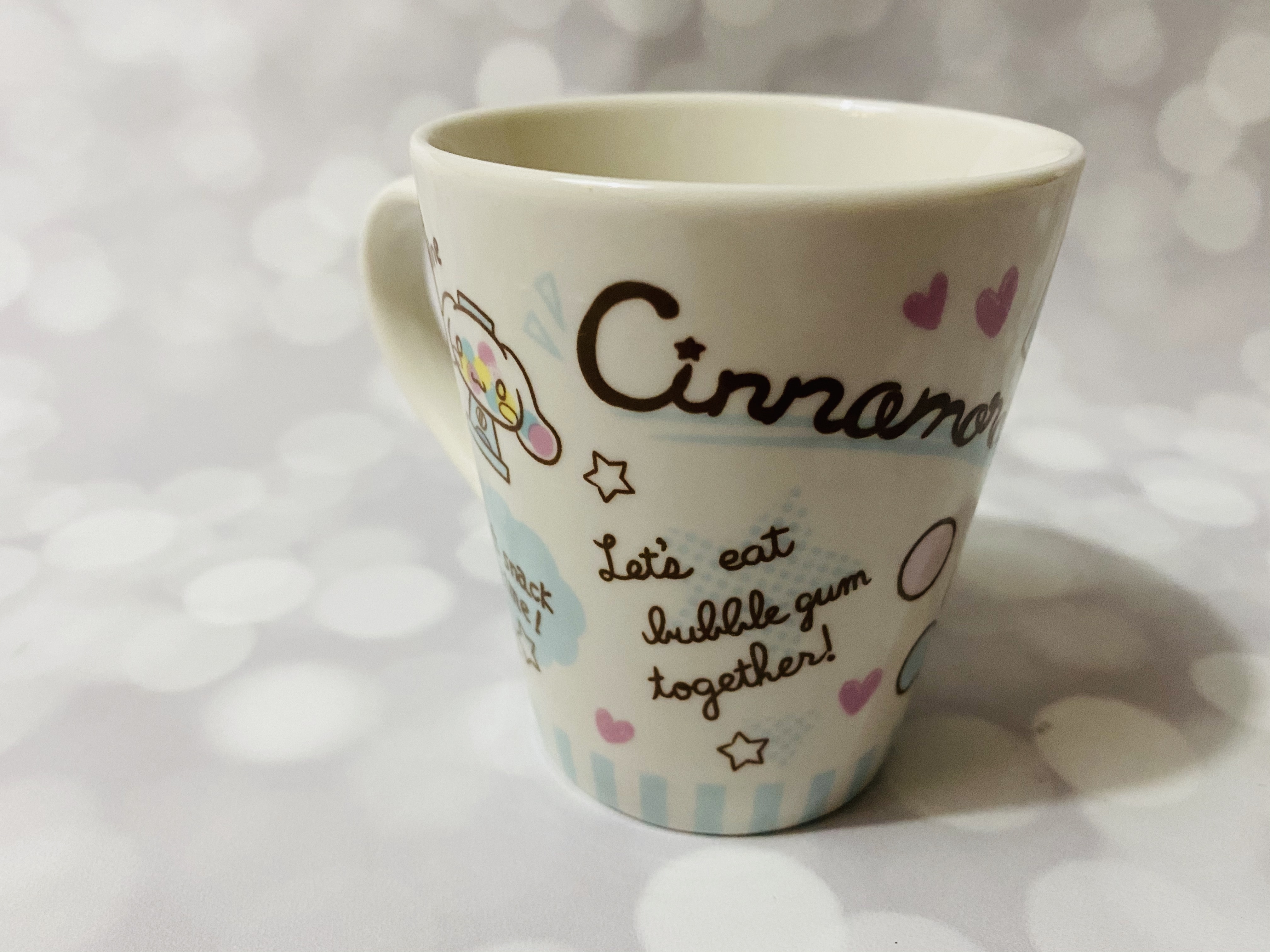 Cinnamoroll Mug — Everyone's favourite puppy Cinnamoroll is on this adorable pastel mug. It's quite a small mug, smaller than a standard size, but it's soooo cute! I'll drink lots of tea out of it.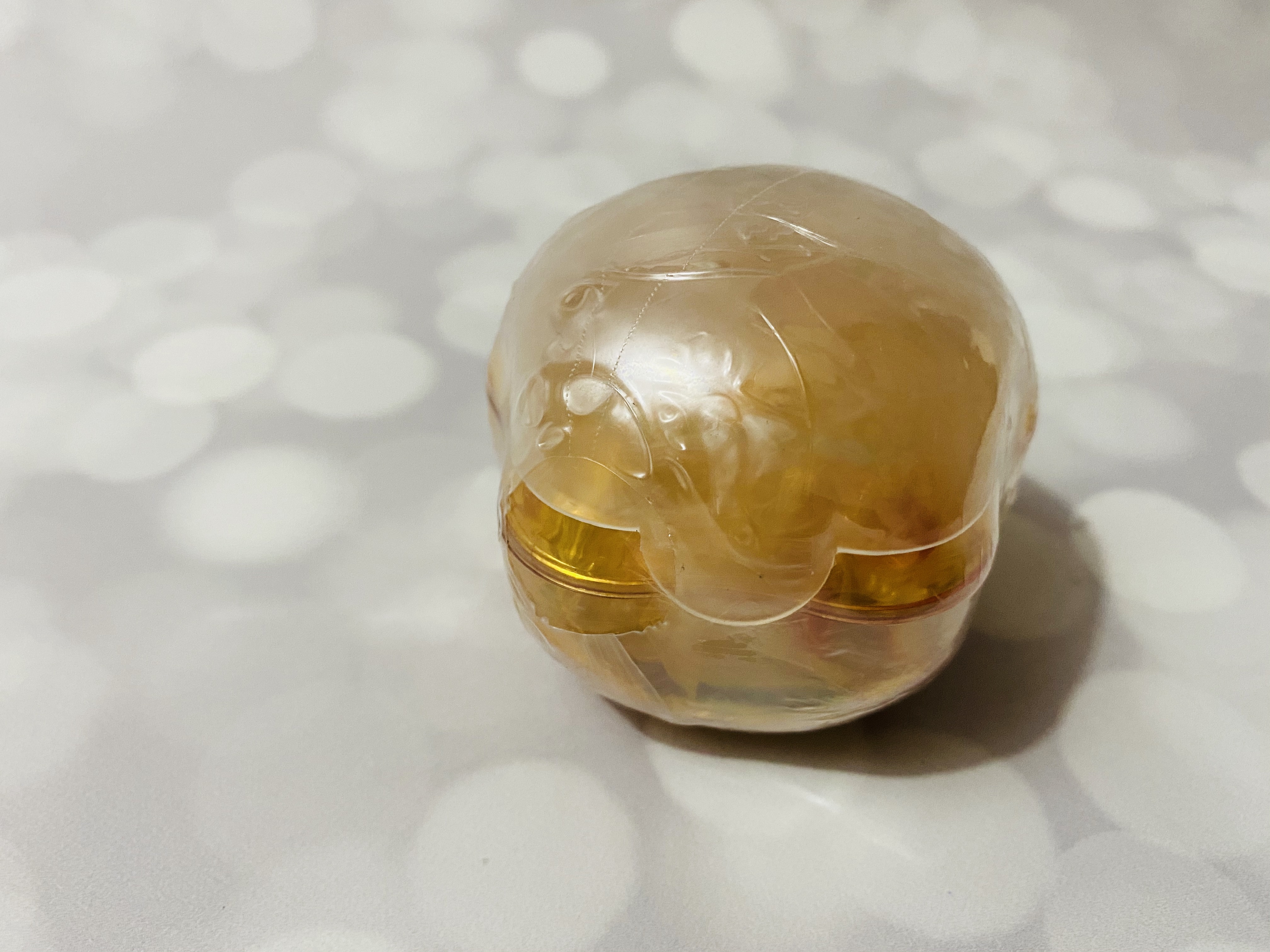 Gachapon — In Japan, Gacha are popular surprise toys you get from machines. SoKawaii sent everyone a gacha featuring the characters of Sailor Moon!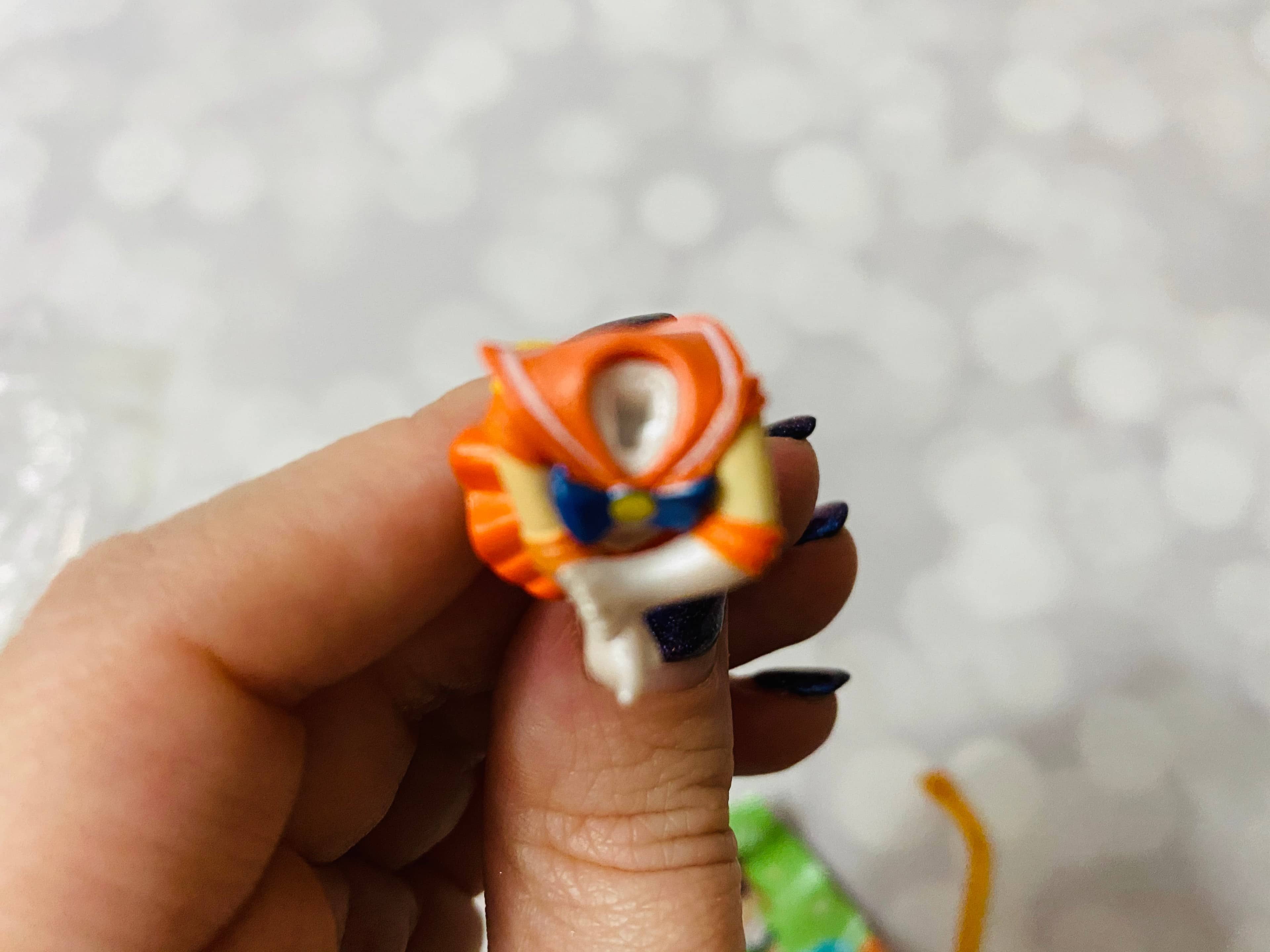 Unfortunately my Gacha was missing the neck post piece, so the head doesn't attach to the body.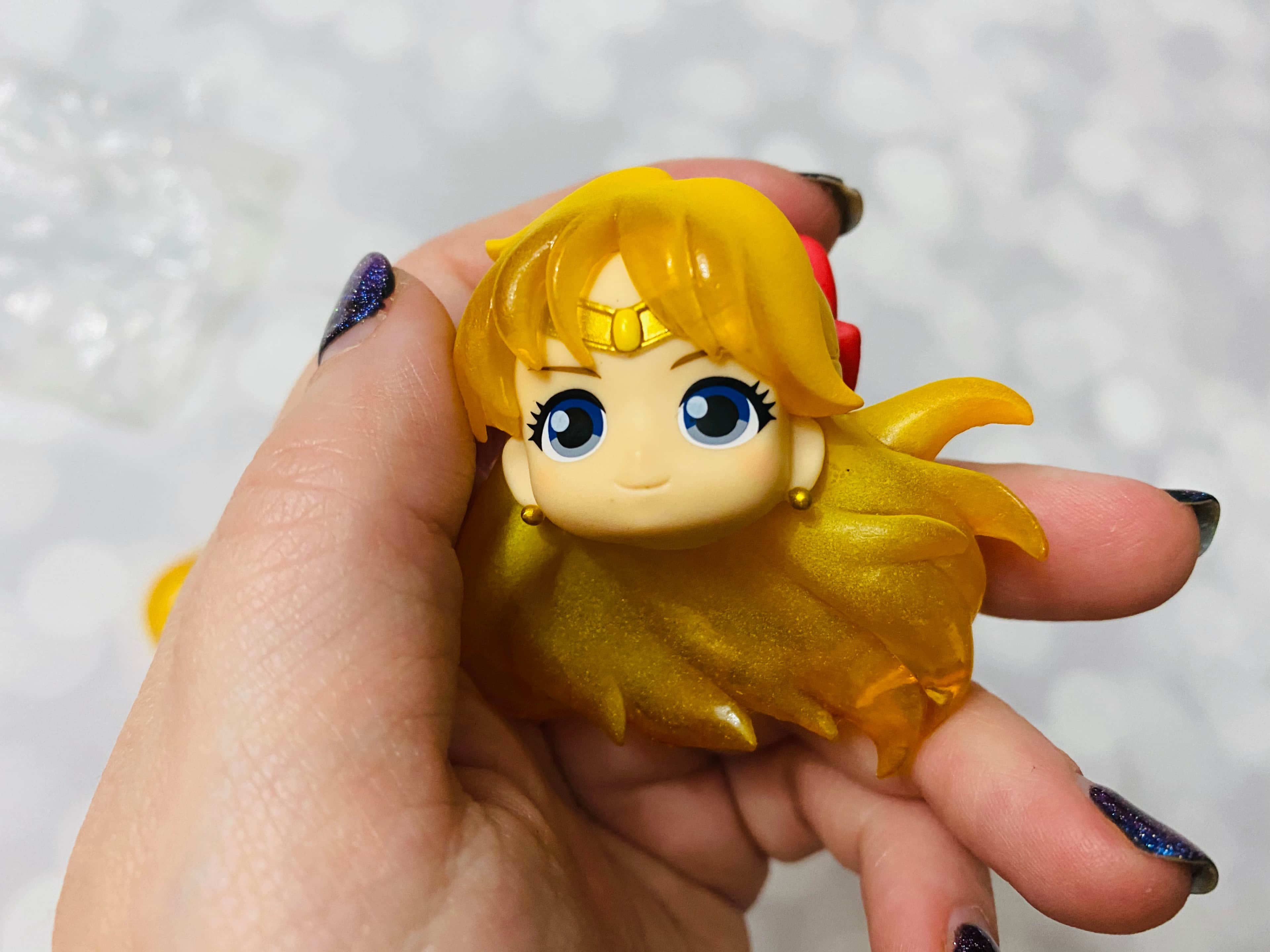 The painting is perfect and her sparkly blonde hair is adorable!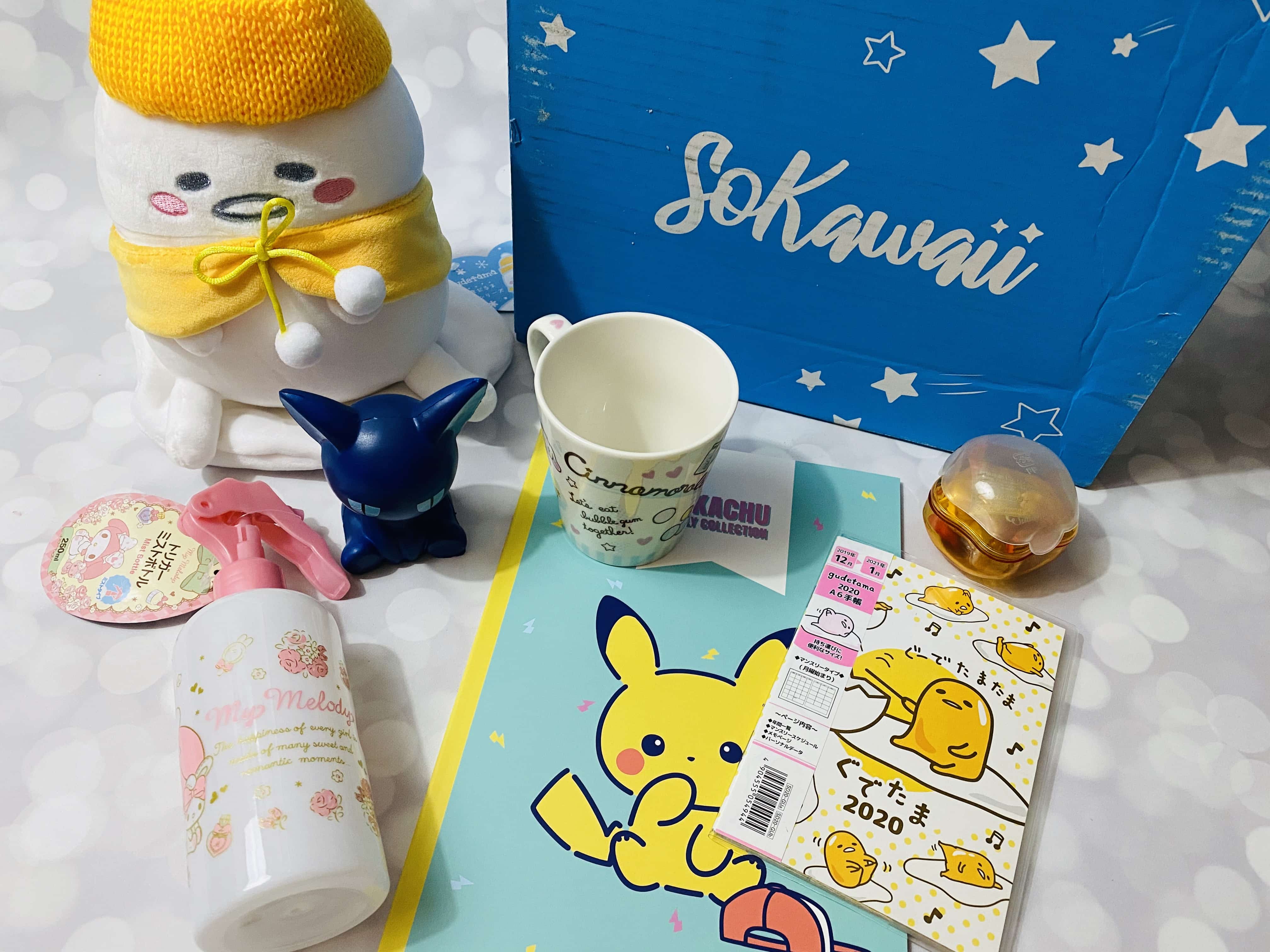 The January SoKawaii book started 2020 off with a lot of kawaii! Featuring adorable characters from Pokemon, Gudetama, My Melody, and more, it's a wonderful box full of cuteness from Japan right to your doorstep!
What do you think of SoKawaii?