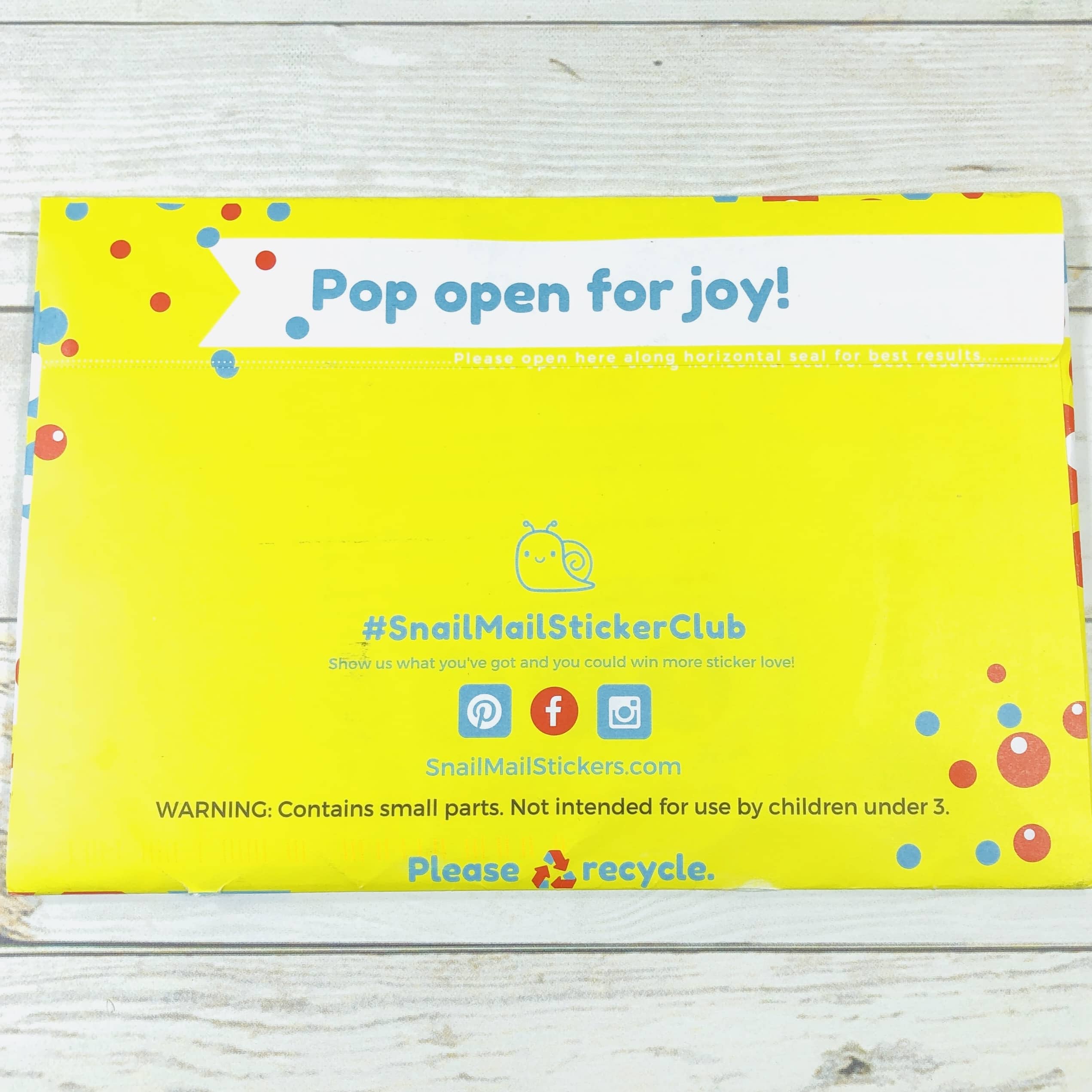 Snail Mail Sticker Club is a monthly sticker pack that sends over 10 different sticker sheets, a big frame-able postcard, and two affirmation cards (one for you, one for a friend) for $15.95 CAD (around $12 USD) with the price dropping for longer terms. Shipping is free to the US and Canada and $6 everywhere else. The stickers are perfect for planners, teachers, kids, and the whole family and there are no themes, just a selection of random but adorable stickers! Speaking of teachers, educators can get a 15% discount, just fill out the form on the website and submit.
DEAL: Get 20% off your first monthly subscription box! Use coupon code HELLO20.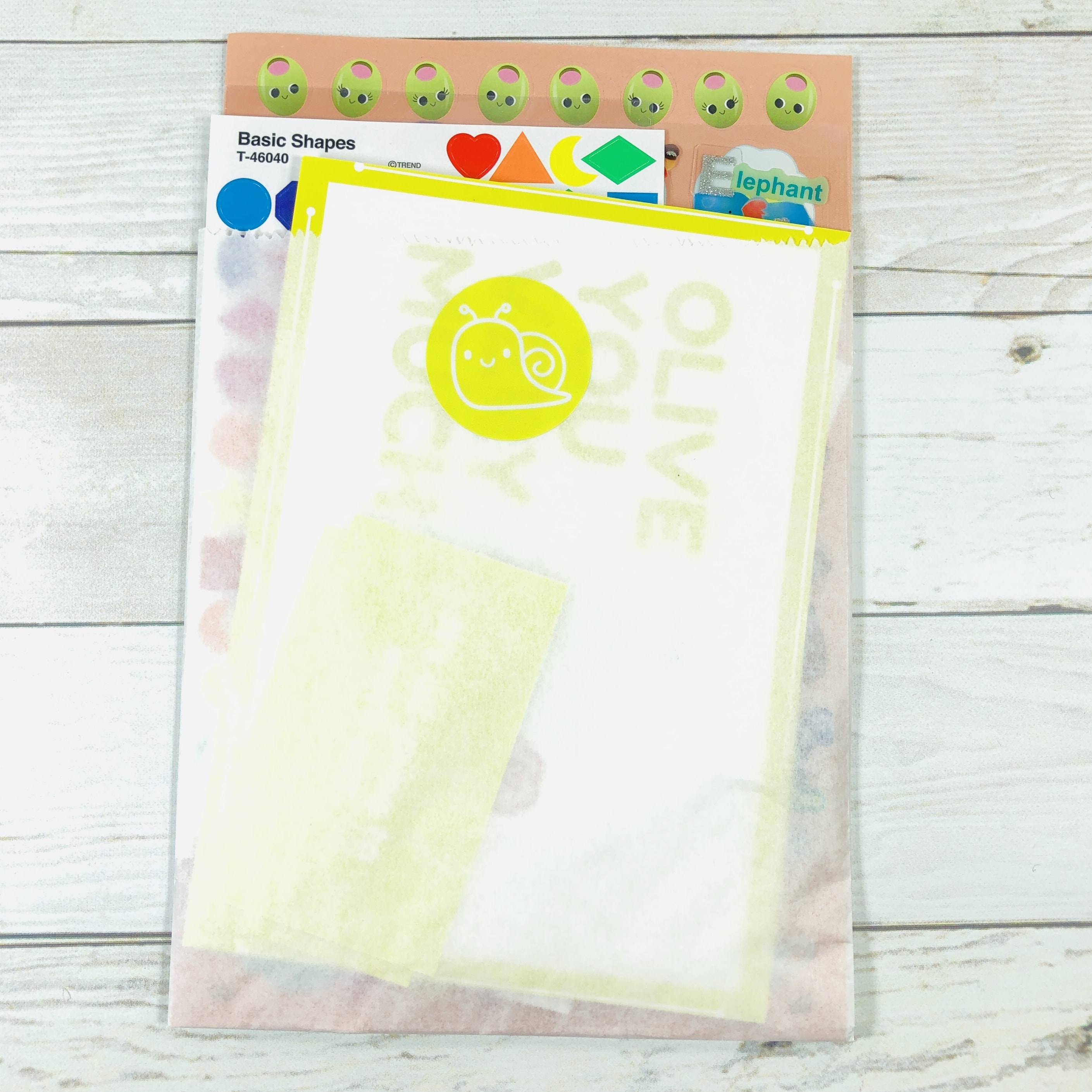 My items were shipped in an envelope with the stickers in a baggie with a snail sticker on top!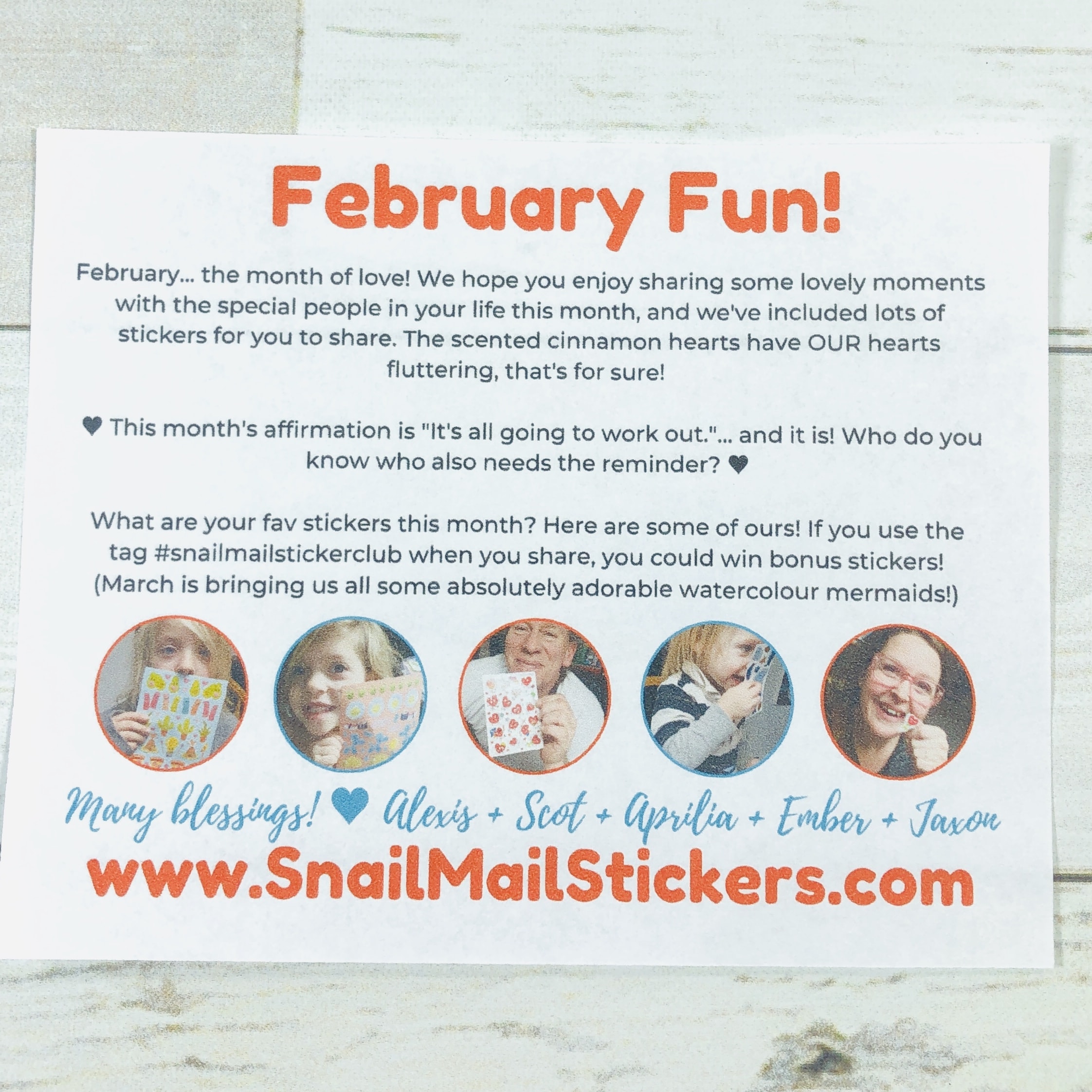 I found a slip of paper that discussed a few of the types of stickers sent for February.
I found a big postcard that I can send to a friend or you might place it in a frame if you prefer.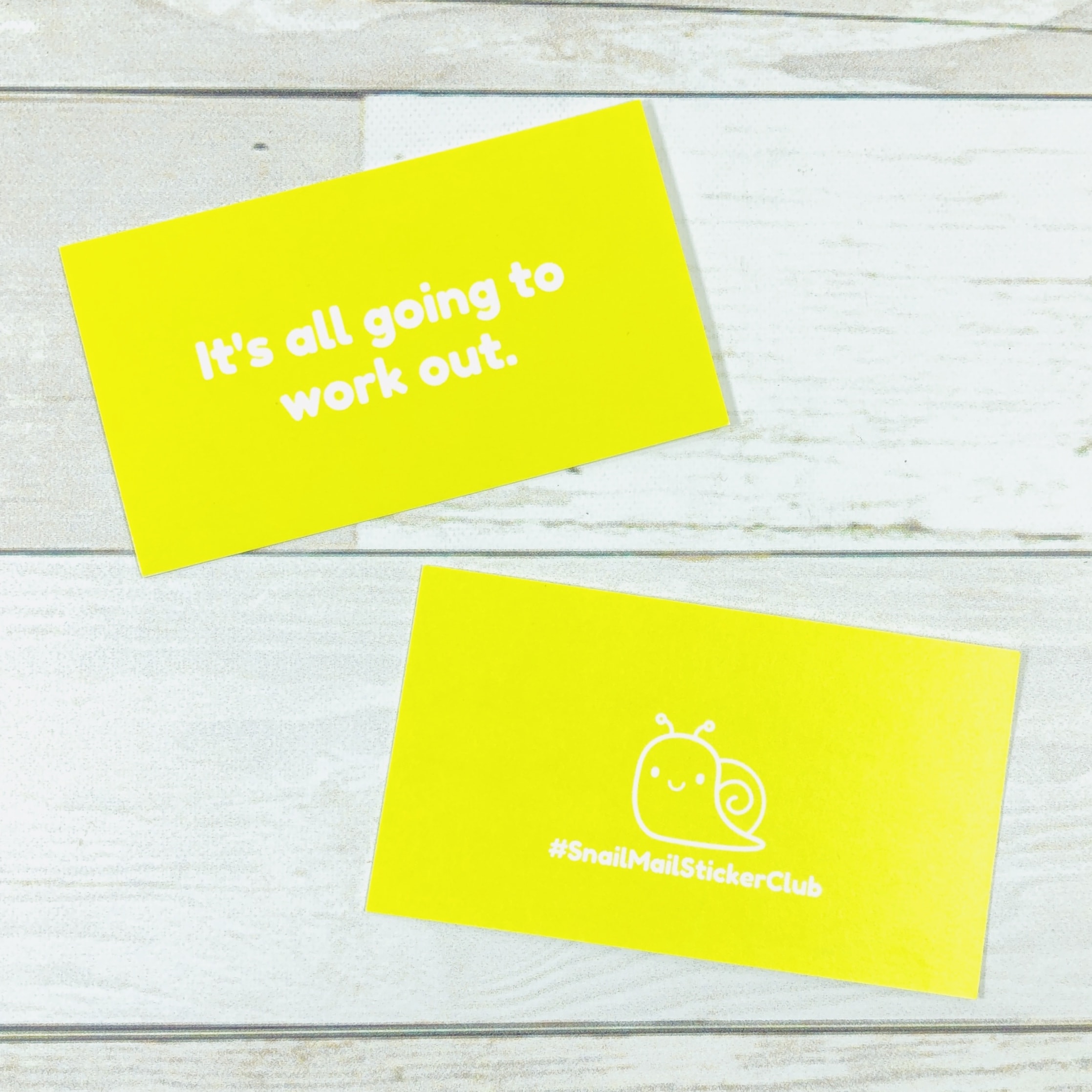 I received two Affirmation Cards, which can be handed directly to someone or slipped in an envelope. I flipped one around so you can see the back.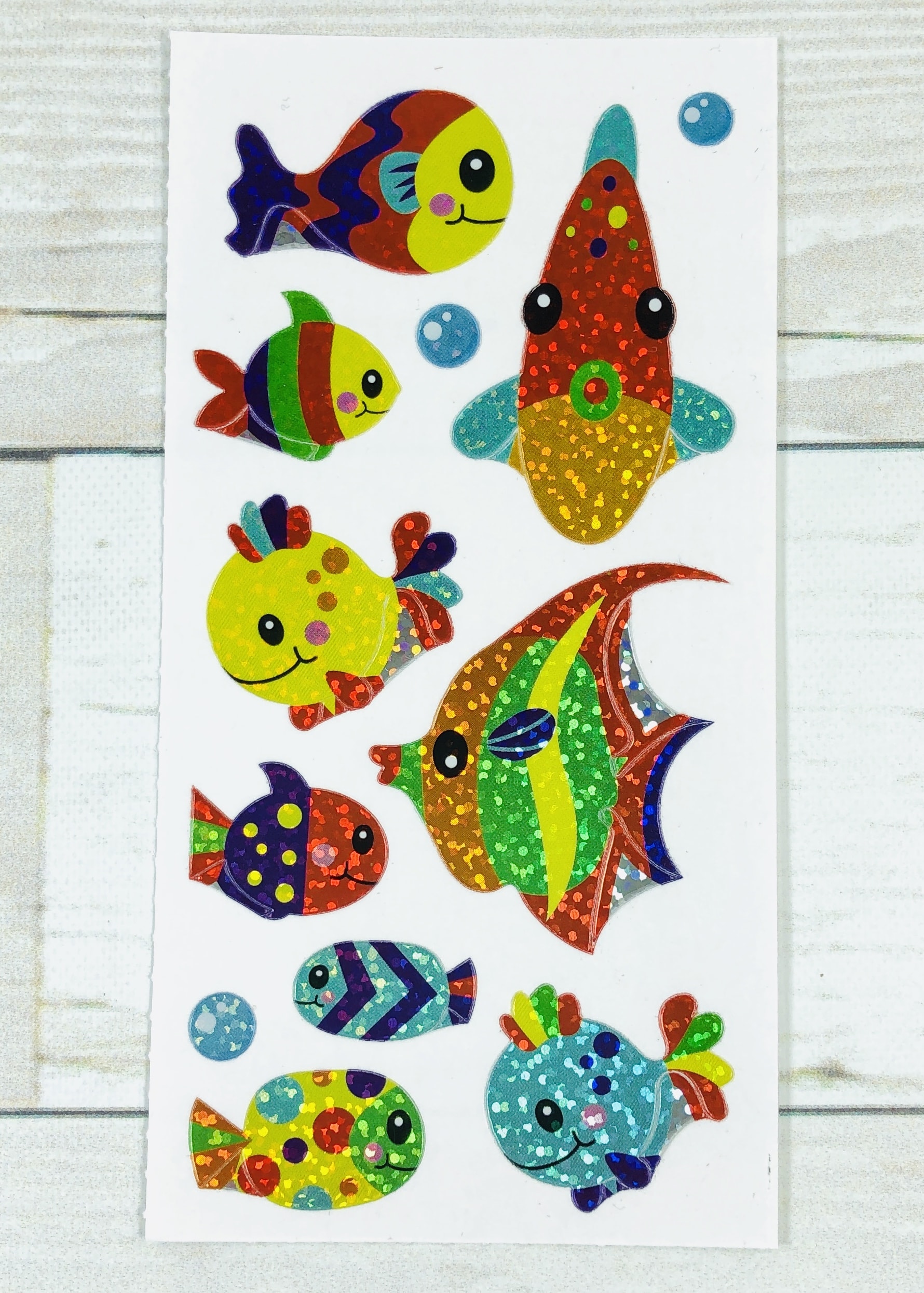 Shimmery Fish have shiny scales in one type of light, but move them a bit and they look metallic!
Love Hearts are metallic and have a variety of colors and patterns.
Polar Friends have animals that can be found at the top and bottom of the earth.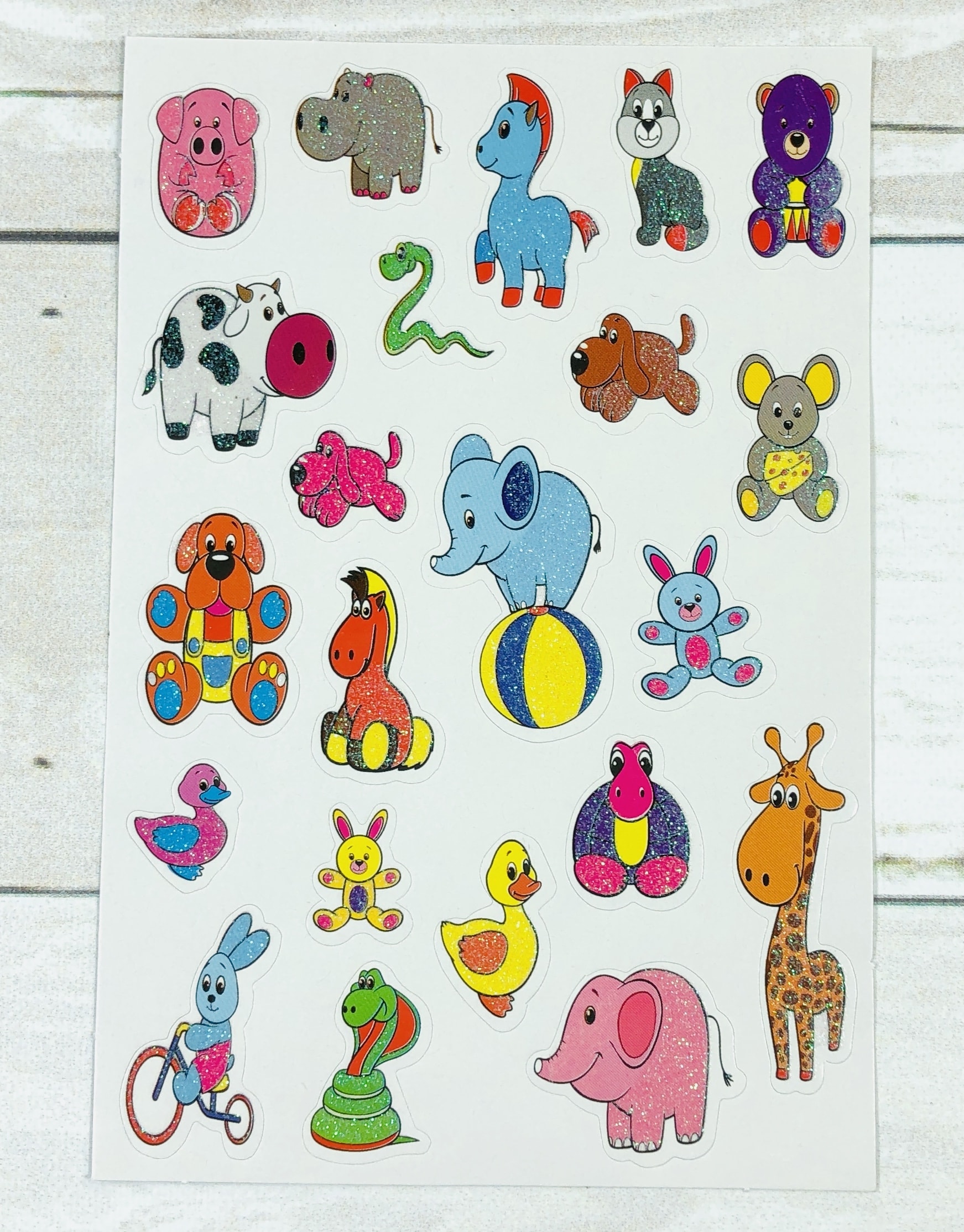 Glitter Animals have cute little animals with a glittery finish.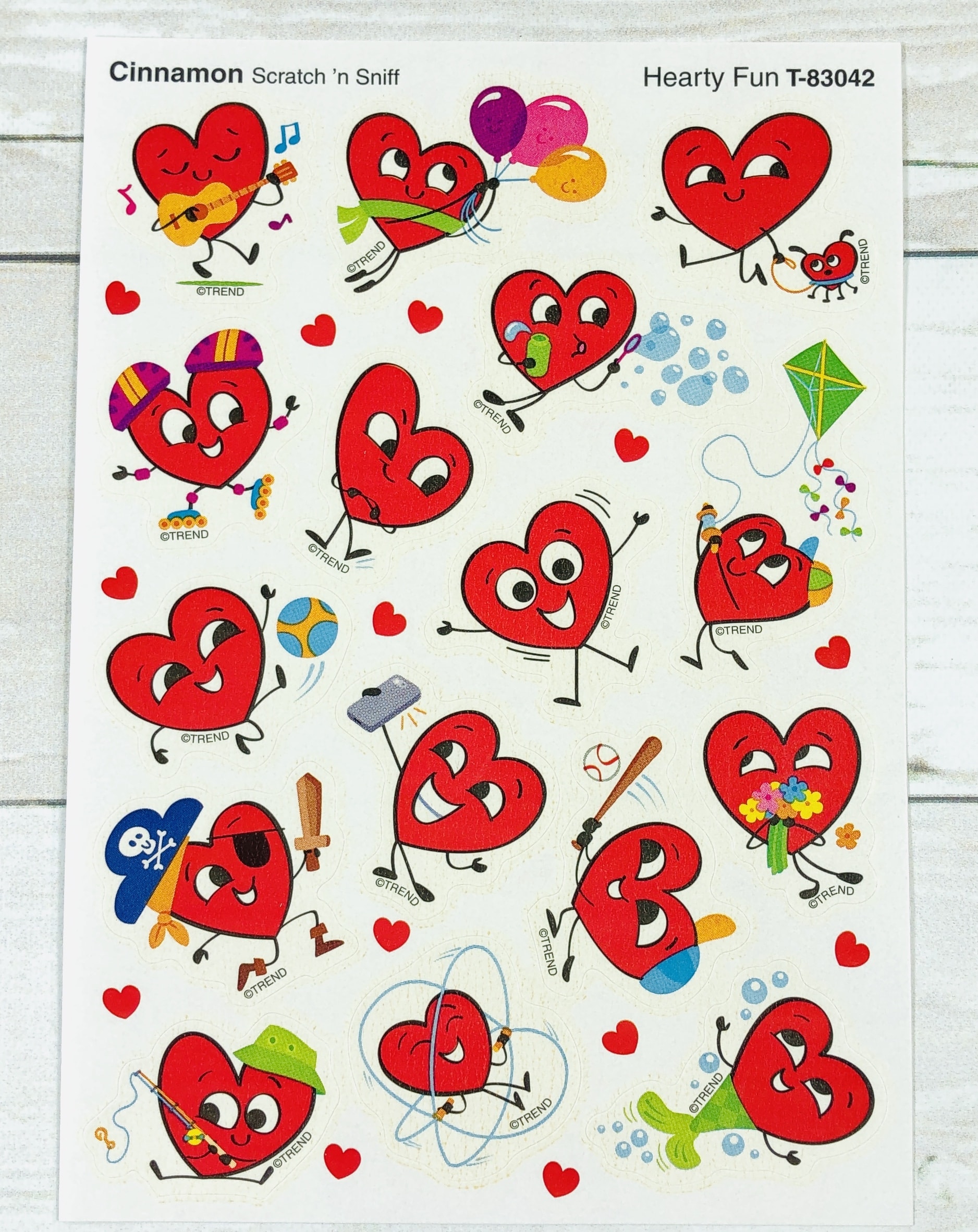 Cinnamon Hearts are scratch and sniff and smell just like Red Hots!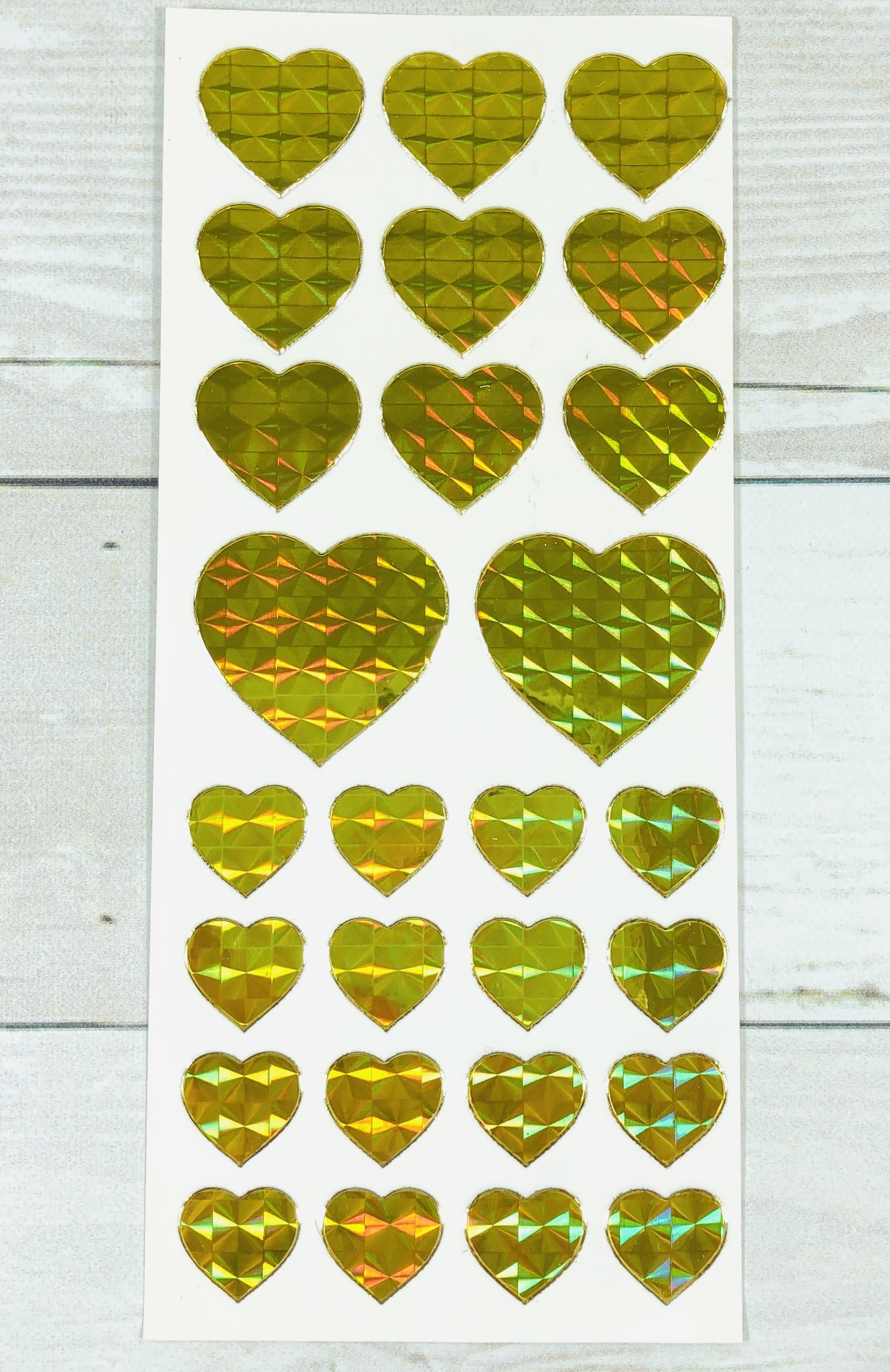 Gold Holographic Hearts come in a variety of sizes and I love the finish!
Basic Shapes are a colorful way to teach about different shapes, plus they are cool to look at! I think these will be a good way to note appointments in my planner.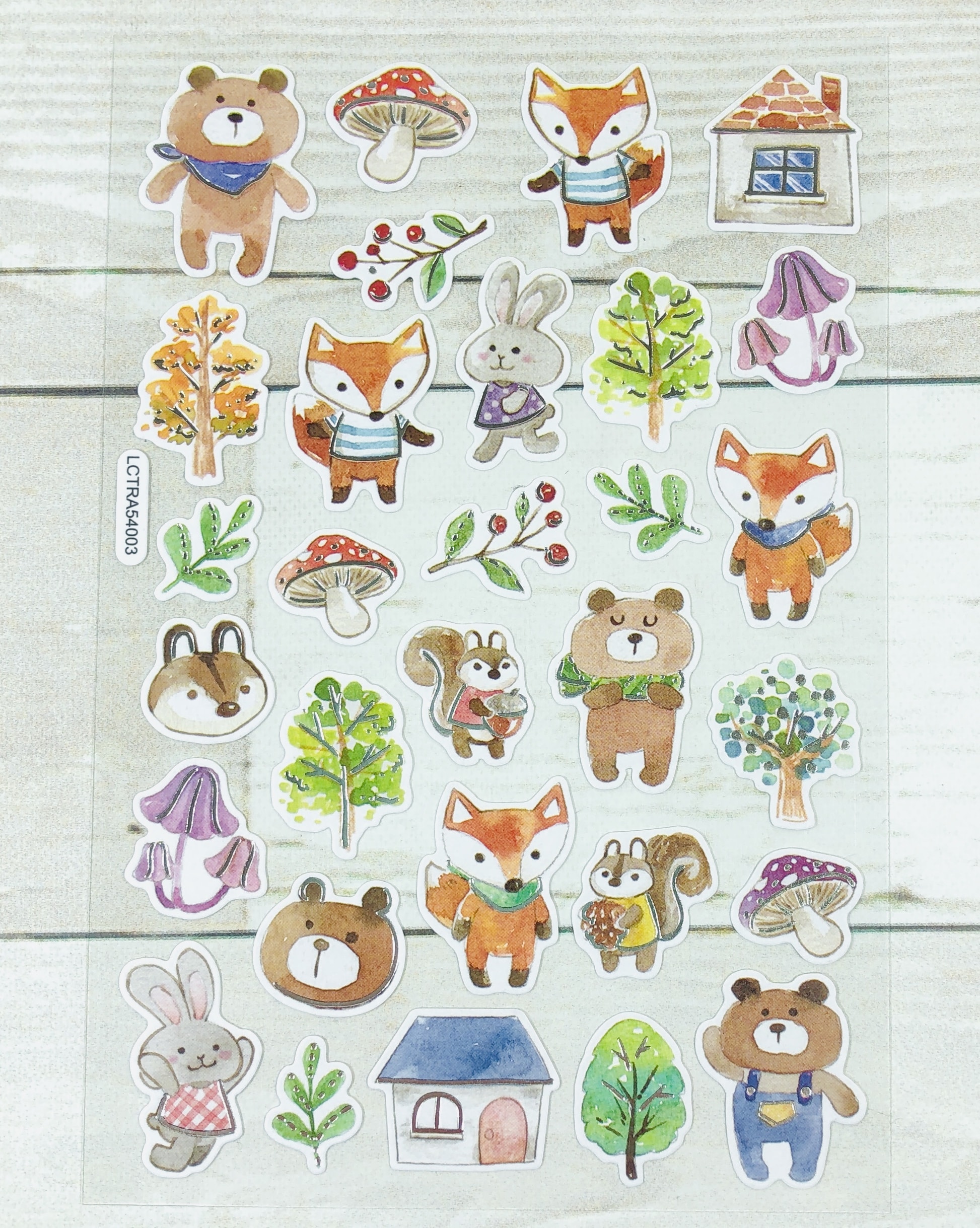 Woodland Critters have foxes, bears, rabbits, and other furry friends. It's hard to tell from the photo but there are silver metallic accents on these stickers.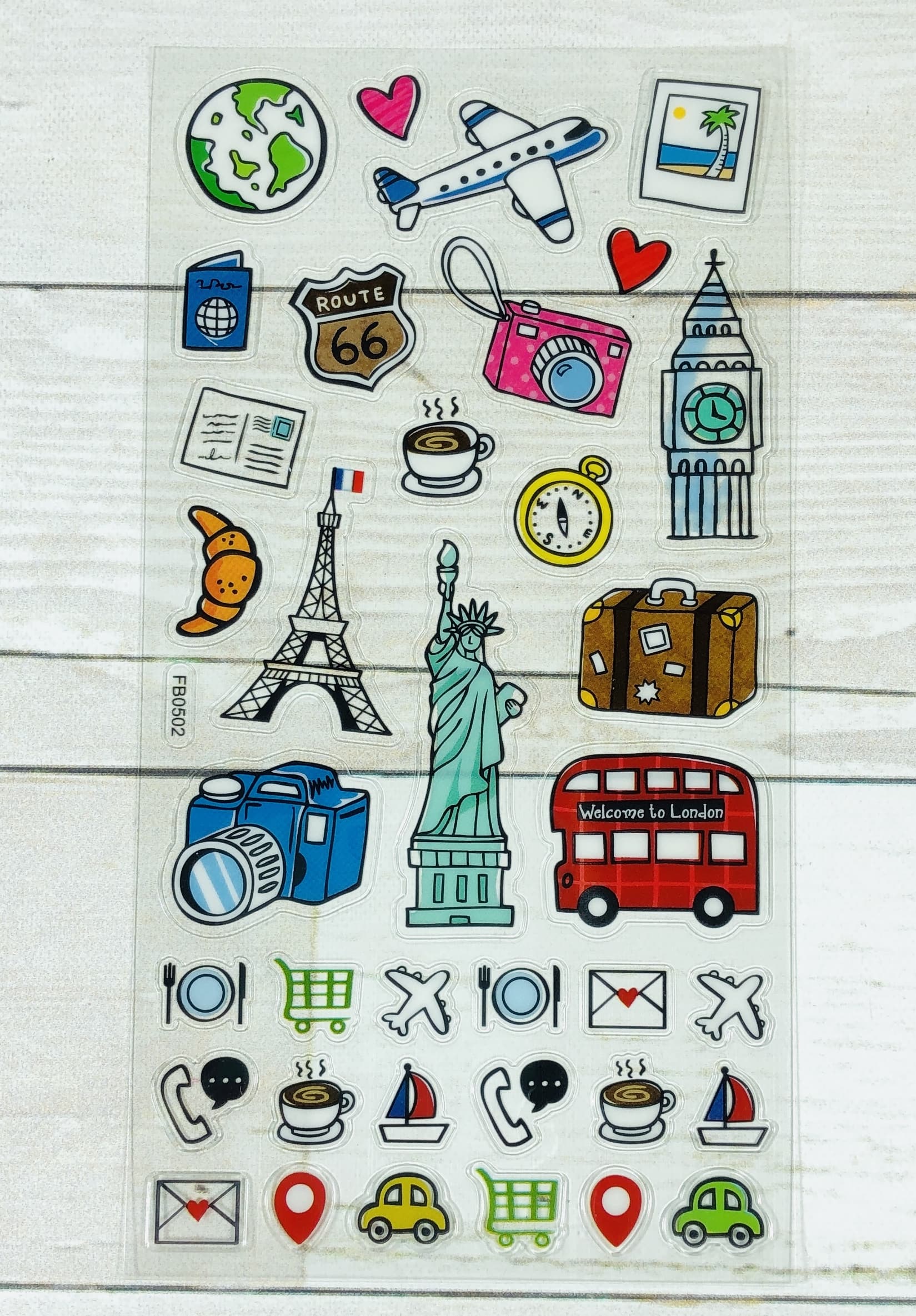 World Travel has a lot of iconic sites on here, like The Eiffel Tower and The Statue of Liberty.
ABC Animals has an animal for each letter of the alphabet. This reminded me of a game I used to play with my kids, where they would name an animal for each of the letters!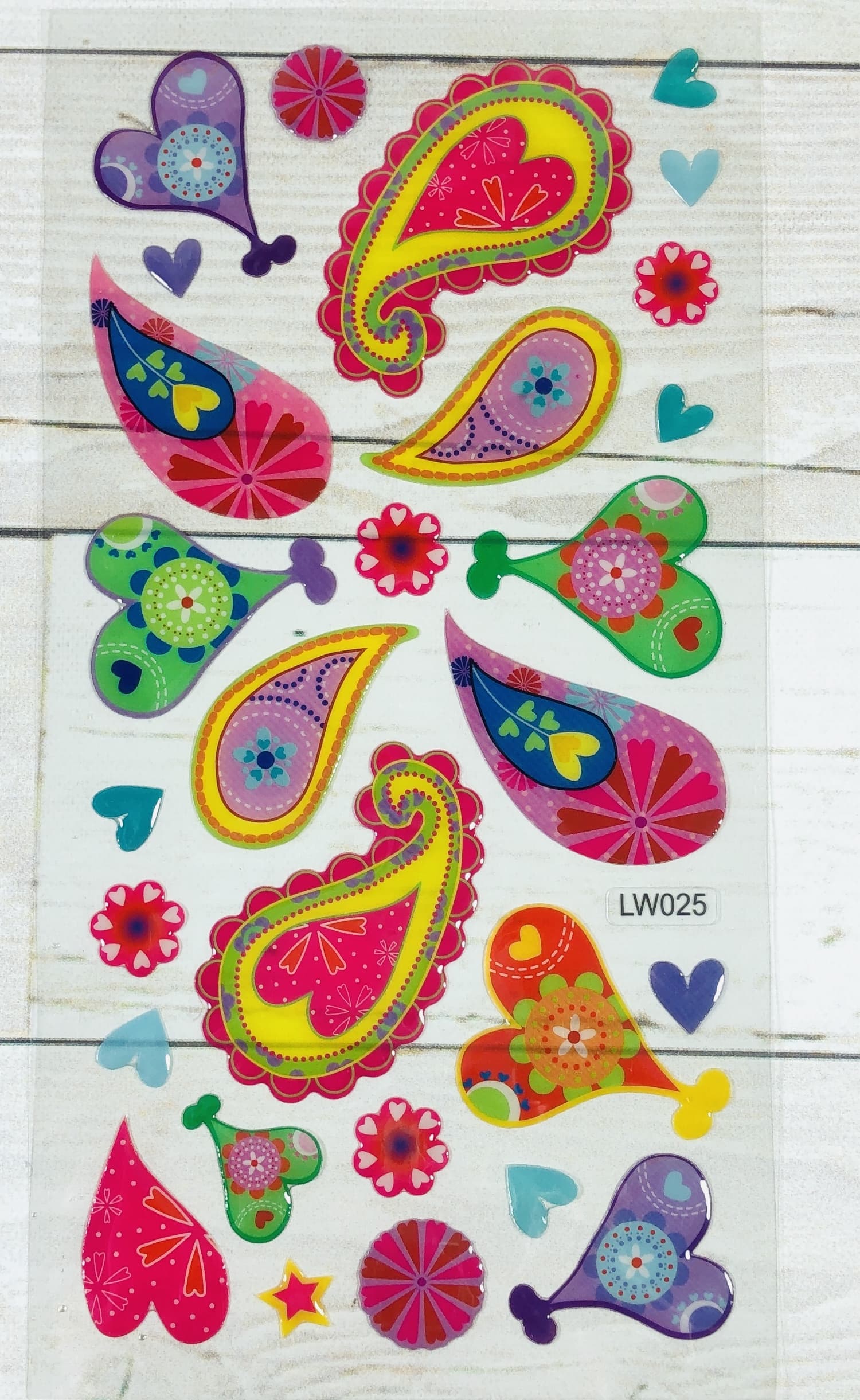 Hearts and Paisley I have always liked a paisley pattern! These puffy stickers are raised and they make me smile.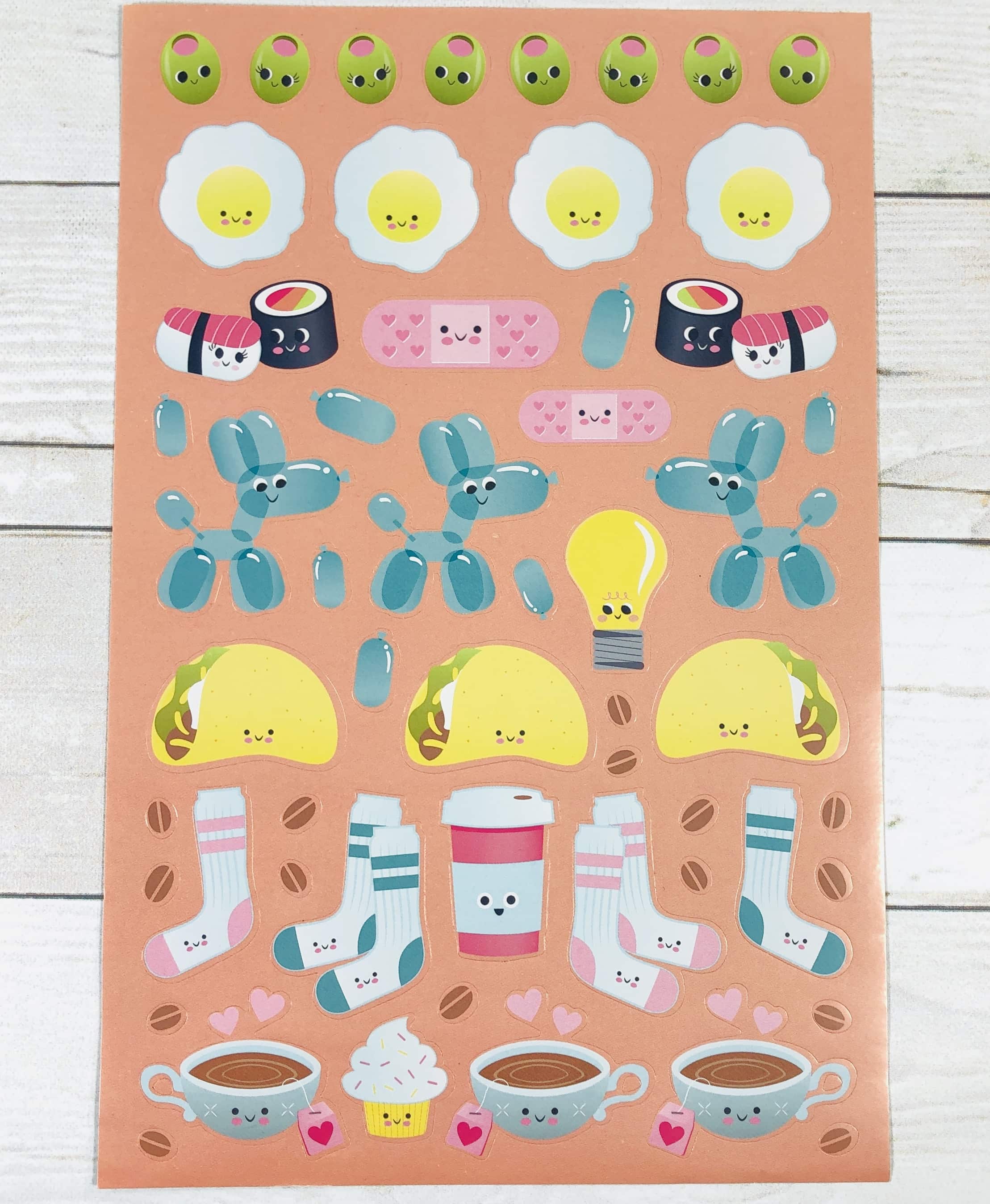 Kawaii has all kinds of items that I wouldn't necessarily think of as cute, but when they have eyes and cheeks added then yes, tube socks and tacos can be cute!
Rainbows and Unicorns Aww, my middle school favorites are now on stickers! These are also cute and I love those two main themes!
My planner is now ready to be decorated thanks to the February stickers from Snail Mail Sticker Club! They send a variety of stickers, from small mylar stickers to large sheets of paper cuties. I love the colors, designs, and finishes and there is something in here for just about everyone. I share this pack with my daughter and often see the stickers on her phone case. I think teachers and families with kids of various ages would also enjoy this subscription!
What do you think of the Snail Mail Sticker Club?
Visit Snail Mail Sticker Club to subscribe or find out more!