Slutbox by Amber Rose is a monthly beauty subscription with assorted makeup, accessories, and sometimes sexy products. You can get this box for $29.99 plus free shipping anywhere in the US. This subscription box contains unique items that are curated by Amber Rose to help make you feel good from the inside out.
The name of this box is designed to reclaim hateful language about women. You may disagree! You can read more about it on their site or see the page in the zine below that discusses the name of the box. It is no longer delivered in a crazy hot pink box with the word "Slutbox" prominently placed in the front, making it a bit easier for shy types to order!
FYI – if it wasn't already clear, this is a box with adult language and themes and isn't appropriate to read at work.
DEAL: Use coupon code SLUTWALK to get $10 off your first box.
The outer part of the box is plain but, upon opening, you will see that the inner part has a very vibrant pink color and a SlutBox print.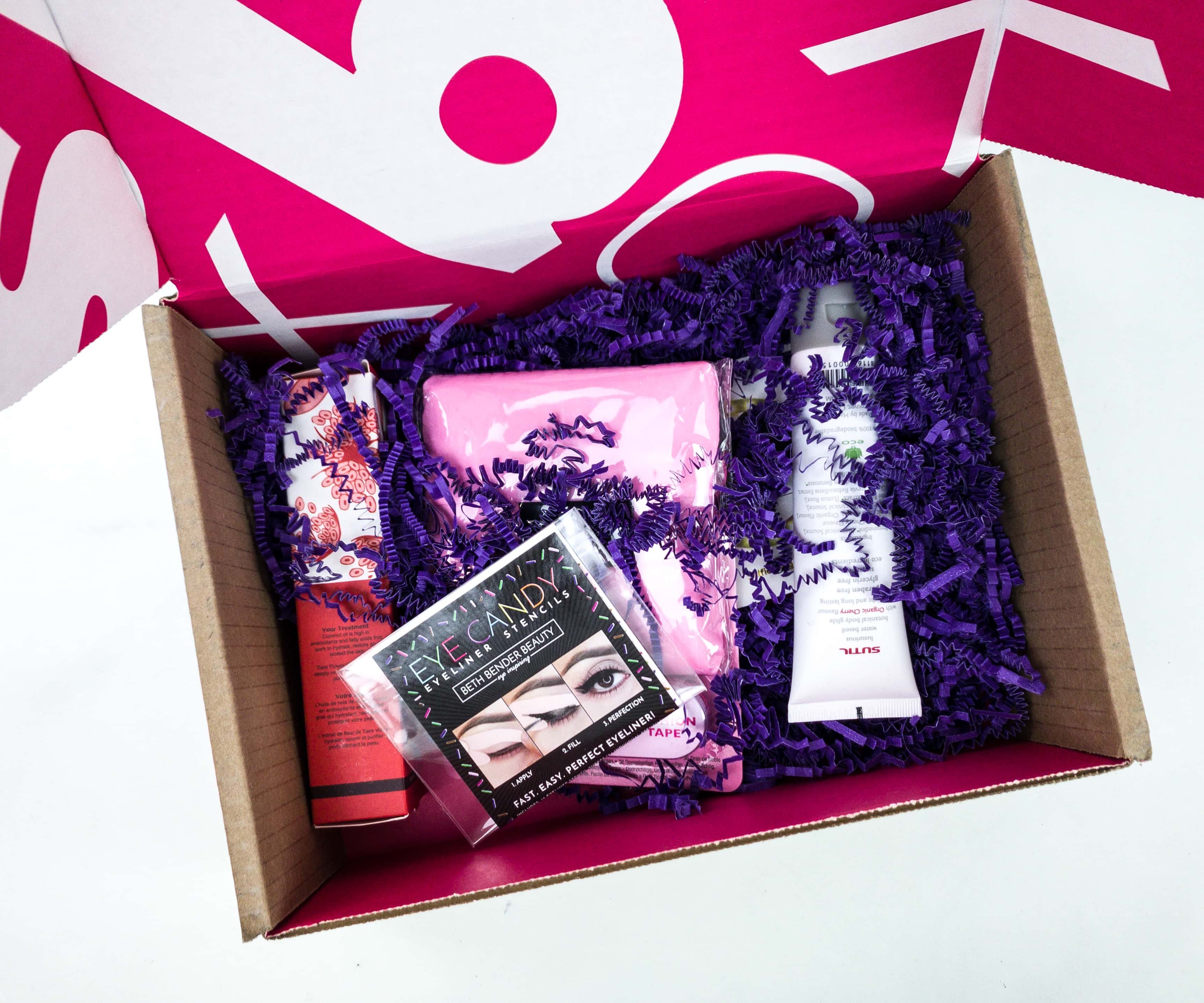 The items inside are nestled in purple squiggles to protect them during transit.
November 2019 theme is Cuffed.
The card contains a message from Muva.
They also sent out coupons from NextGen and Beth Bender Beauty!
Everything we received this month!
Tote Bag. I got the same tote bag from the August 2019 Slutbox. This one is compact. It folds down to a small and flat pack that makes it easier to bring wherever you go.
When unfolded, it looks like your regular tote bag. Whether it's to the groceries or to an out of town trip, you can never go wrong with an extra bag!
The cherry bomb design is cute, with a somewhat vintage feel.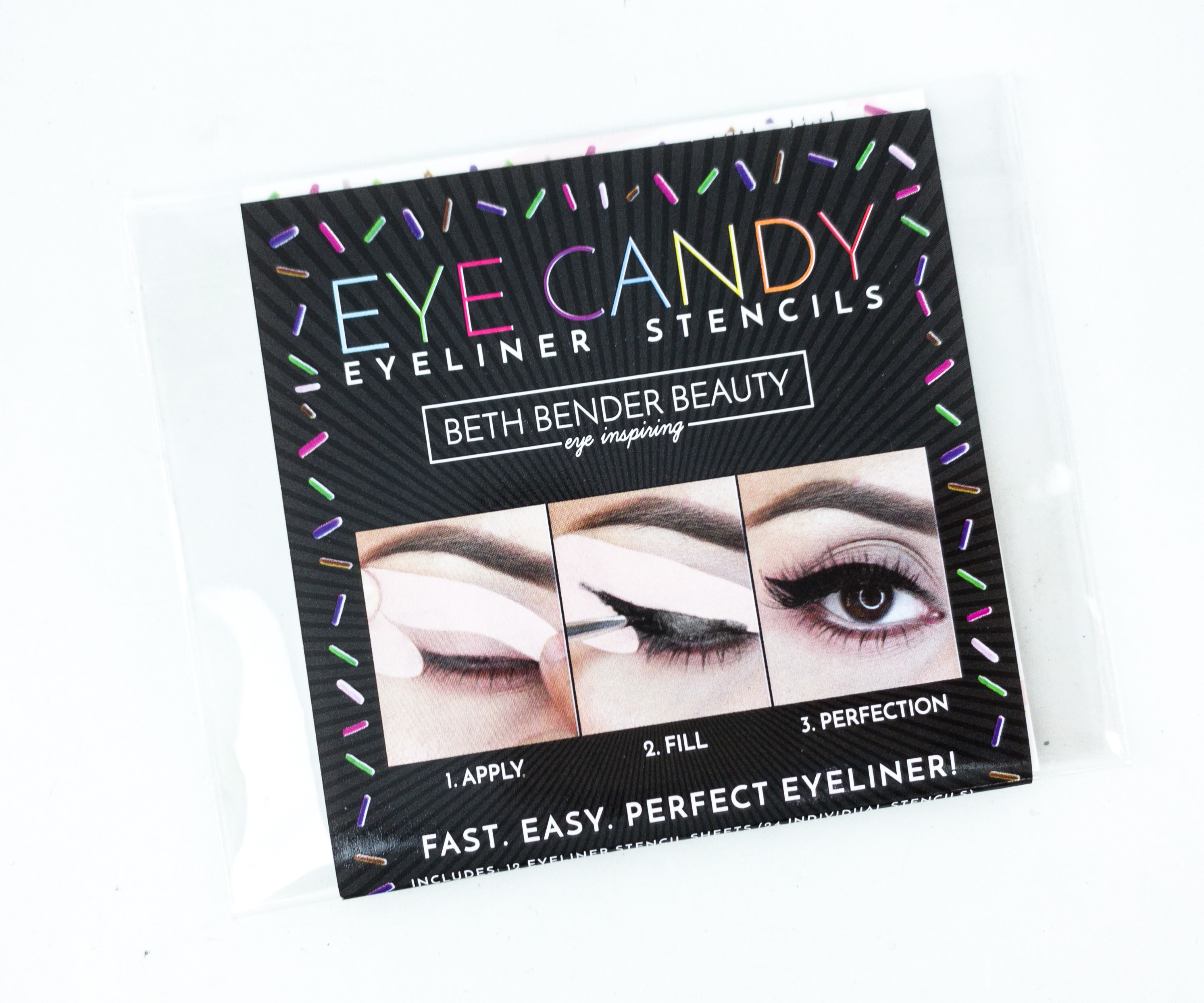 Eye Candy Eyeliner Stencils ($13.99) Eyeliner stencils are great, especially for people like me who don't have super steady hands when applying liquid liners. This one is a repeat item, though.
With this, I can fill out the shape minus the fuss and achieve a bold and sharp cat eye in less than 5 minutes!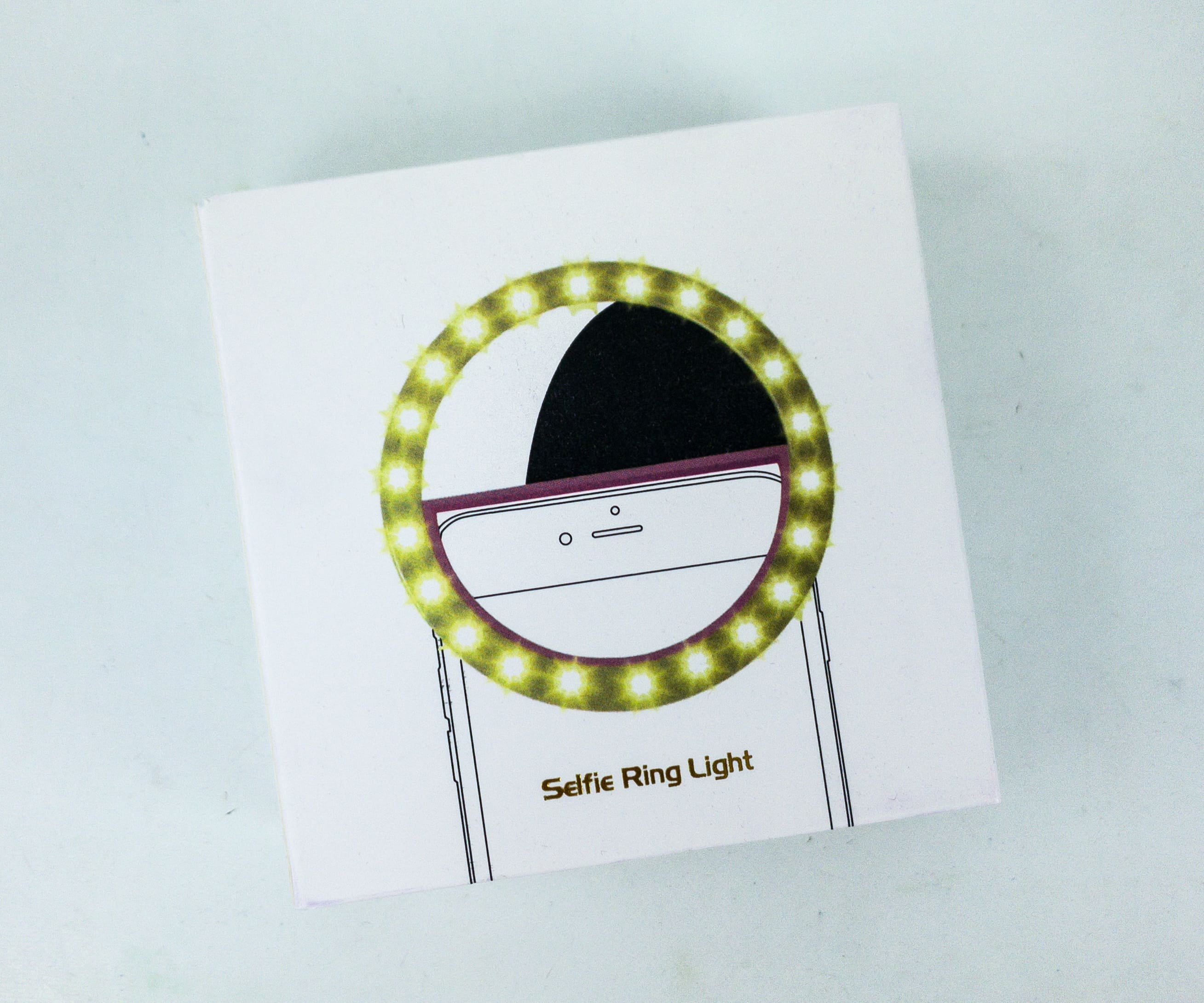 Selfie Ring Light. Who doesn't like getting beautiful selfie photos? With this selfie ring light, we can achieve that "studio shot" look anytime and anywhere.
It comes with a USB charger so you can easily charge it when the power runs low.
The clip can be found at the back. It's wide so it can easily fit any smartphone!
It's great to bring on trips and it doesn't even take too much space!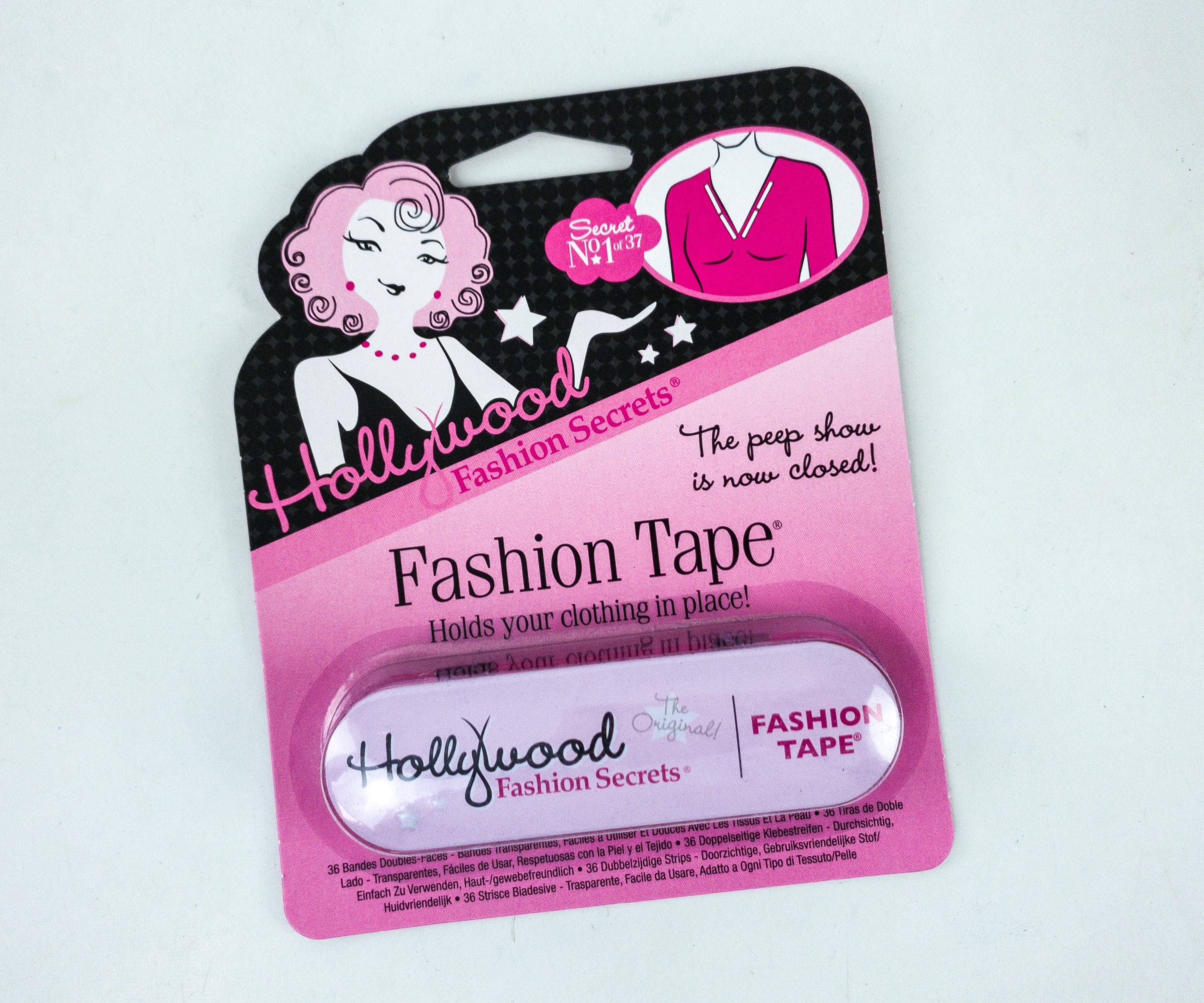 Hollywood Fashion Secrets Fashion Tape ($7.10) Here's another repeat item, a tin filled with fashion tapes. You can use it to secure any outfit that just won't stay put on its own.
It came in a tin packaging so it's very easy to keep.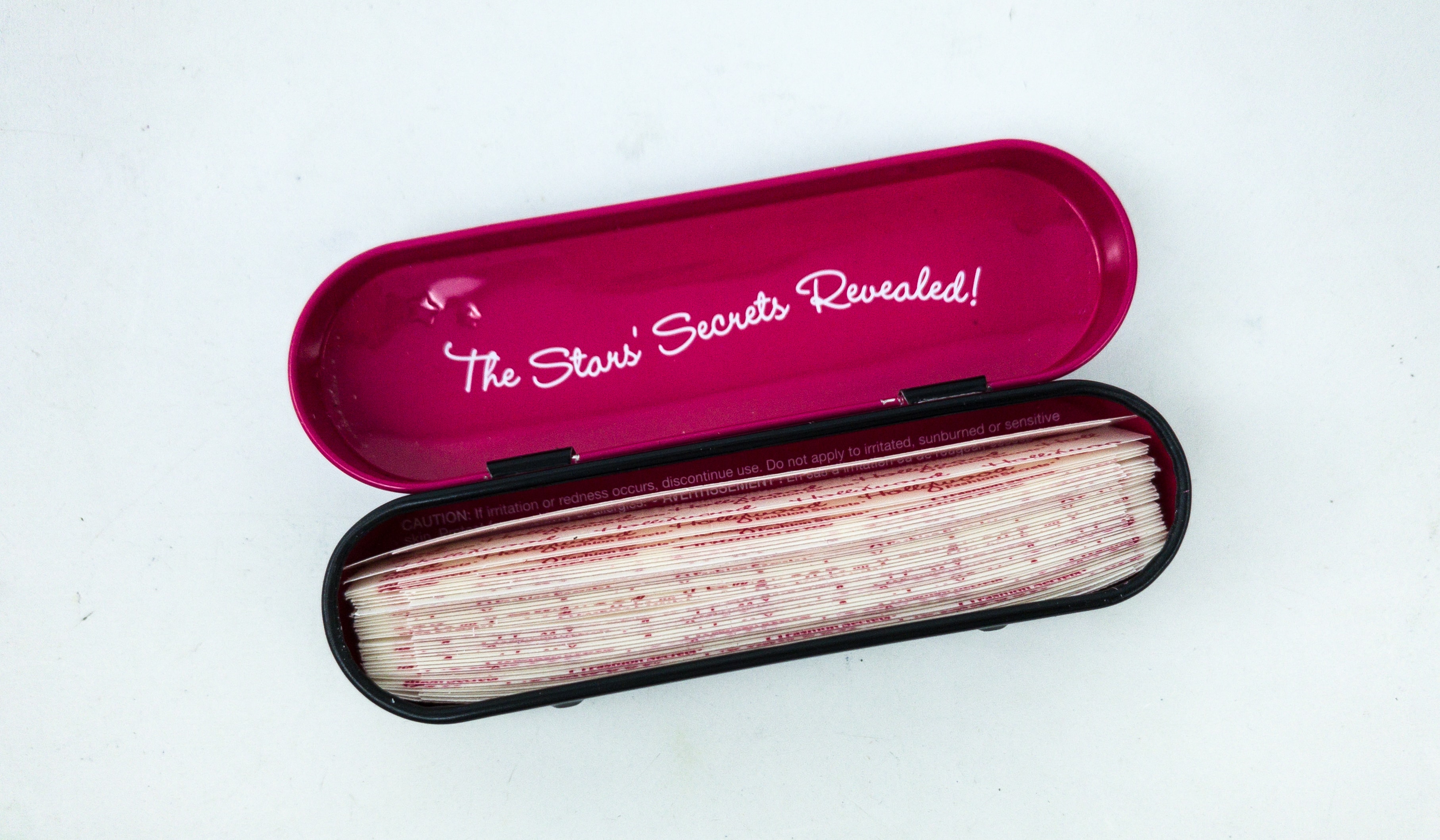 The pack contains about 36 double-sided tapes that you can use to keep your outfit in place.
They're hypo-allergenic and fabric-friendly. Using them is easy as well.
Sutil Cherry Body Glide ($15.50) Formulated with botanical ingredients, this water-based formula is slippery, non-sticky, and long-lasting. It's also a repeat item, from the August 2019 Slutbox.
It's safe for use with condoms and toys. According to the label, the formula is also paraben-free, glycerin-free, and sugar-free.
Botanicals Pomegranate Noir Indulgence Cream ($8) This cream is the same one from the April 2019 Slutbox. It's a lightweight moisturizer that gives a boost of hydration without making the skin too oily. It contains coconut oil that works to restore, hydrate and protect the skin.
We got a bunch of repeat items/old stocks in this month's box. The only new one is the selfie light, which is useful for taking great photos. It's a bummer to get old items and we miss the variety of products they used to bring, but we're still hoping Slutbox will make up for it next month and in the future boxes as well.
What do you think about Slutbox? Please note that we will close comments without warning if necessary and remove any incendiary or abusive comments. We have no intention of invalidating anyone who disagrees with the use of slut as empowering (or agrees with it), so let's keep this environment as positive as possible.