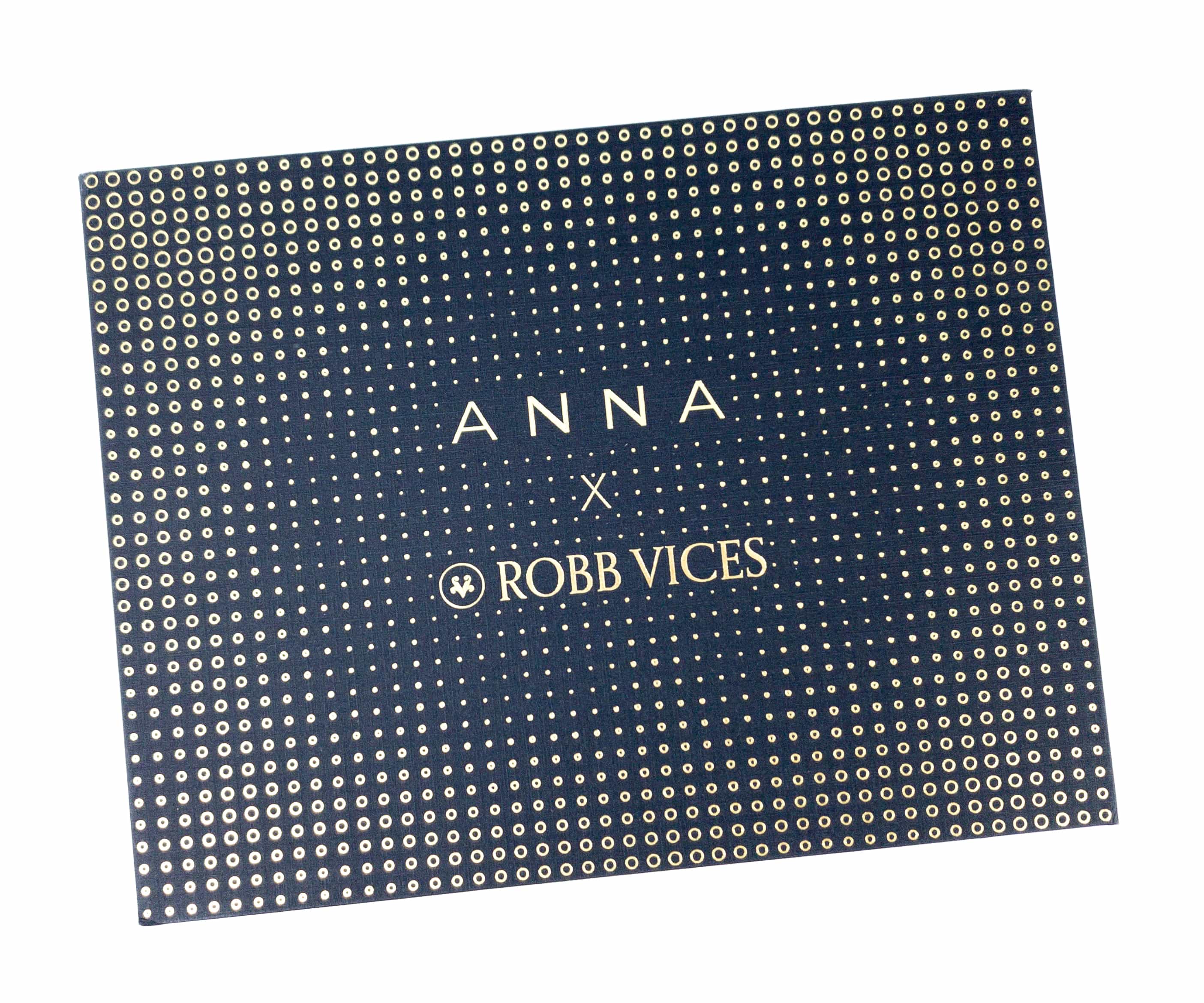 Robb Vices is a monthly luxury subscription service that delivers a collection of "storied treasures." The subscription costs $159.95 per month, and each box comes with a collection of incredible products and experiences that have been curated for your enjoyment.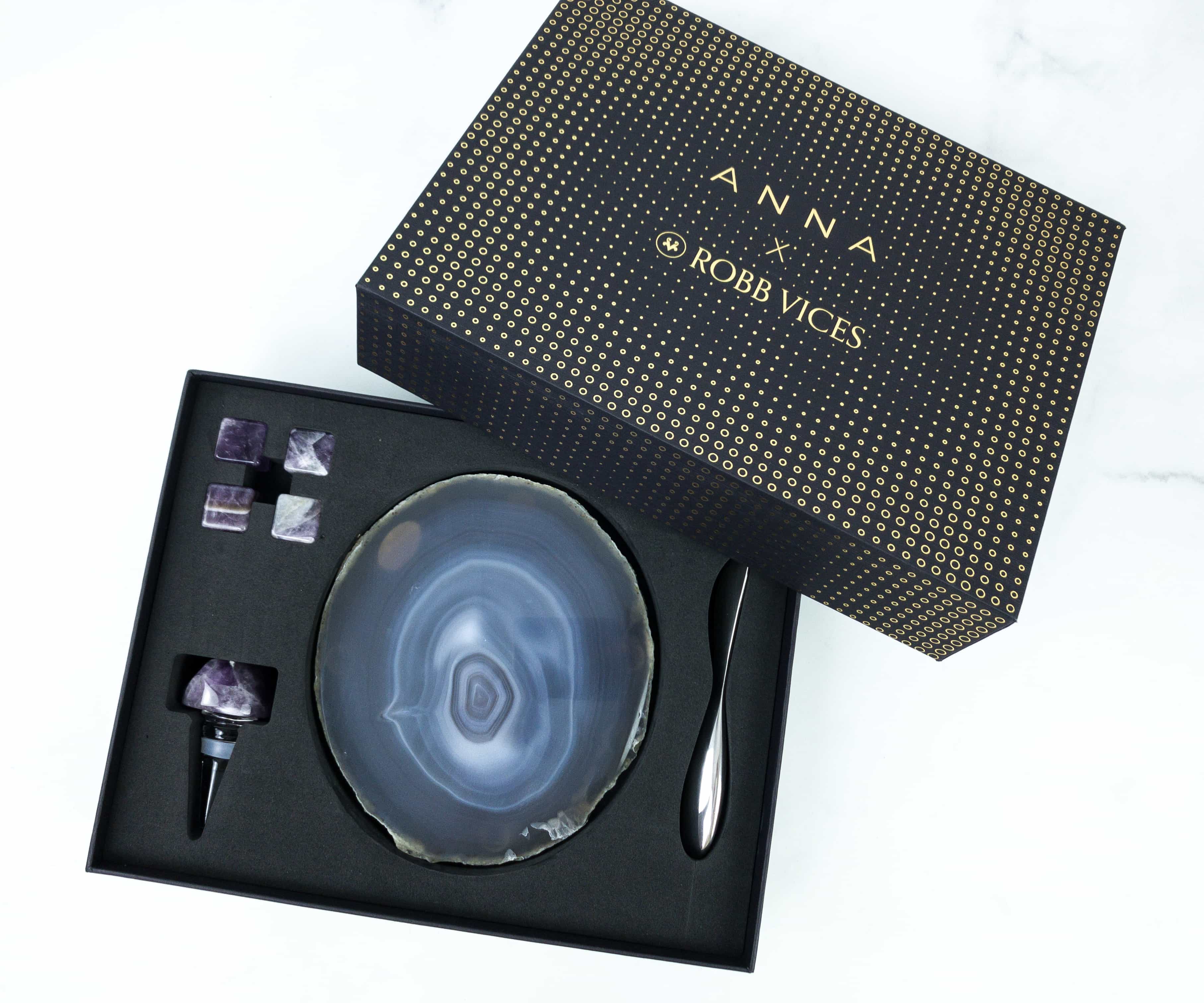 All the items are cradled in a custom-fitted foam case.
Here's a promotional card that features different steak cuts from New York Prime Beef.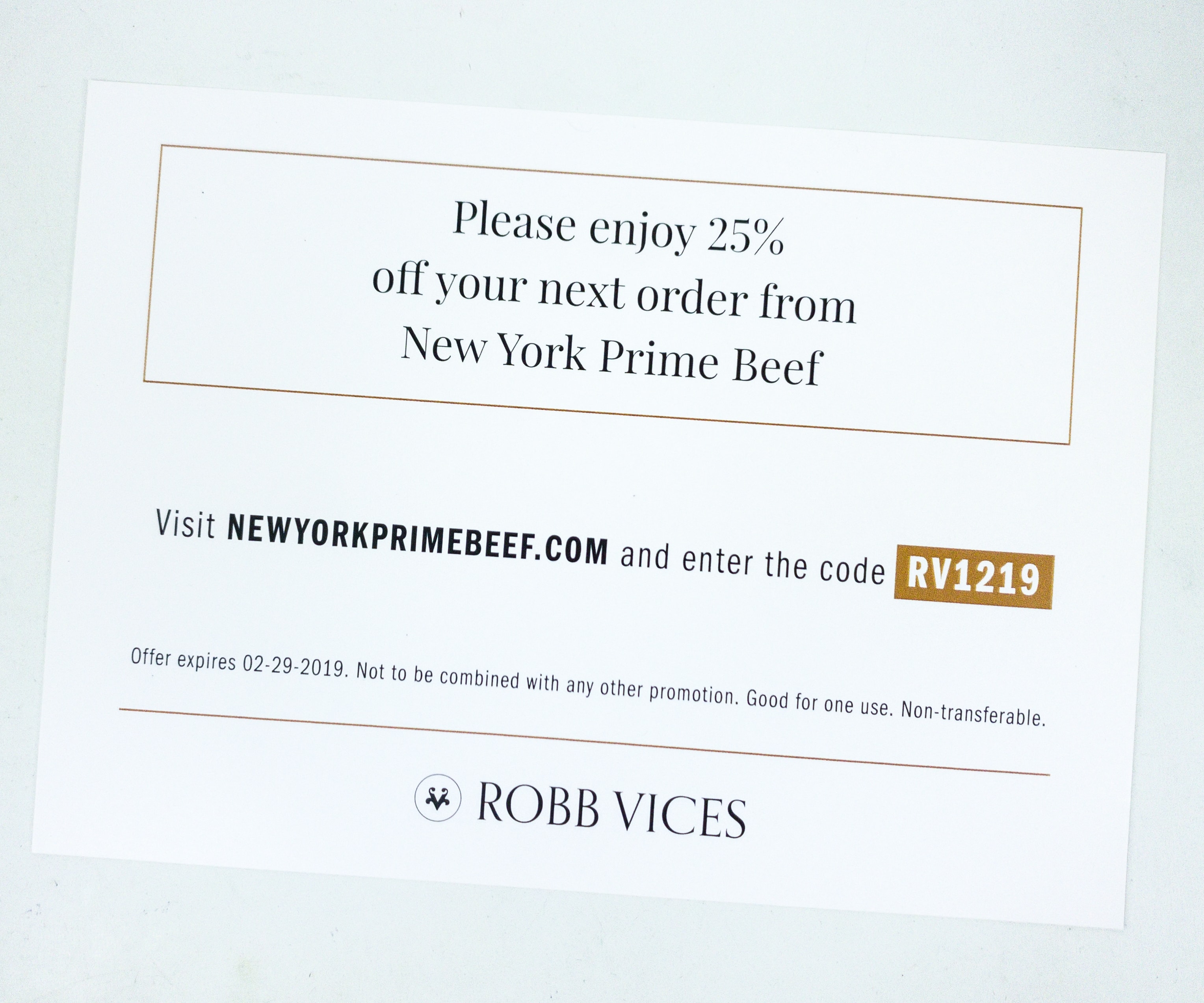 At the back of the card is a 25% off coupon code that you can use for your next New York Prime Beef order.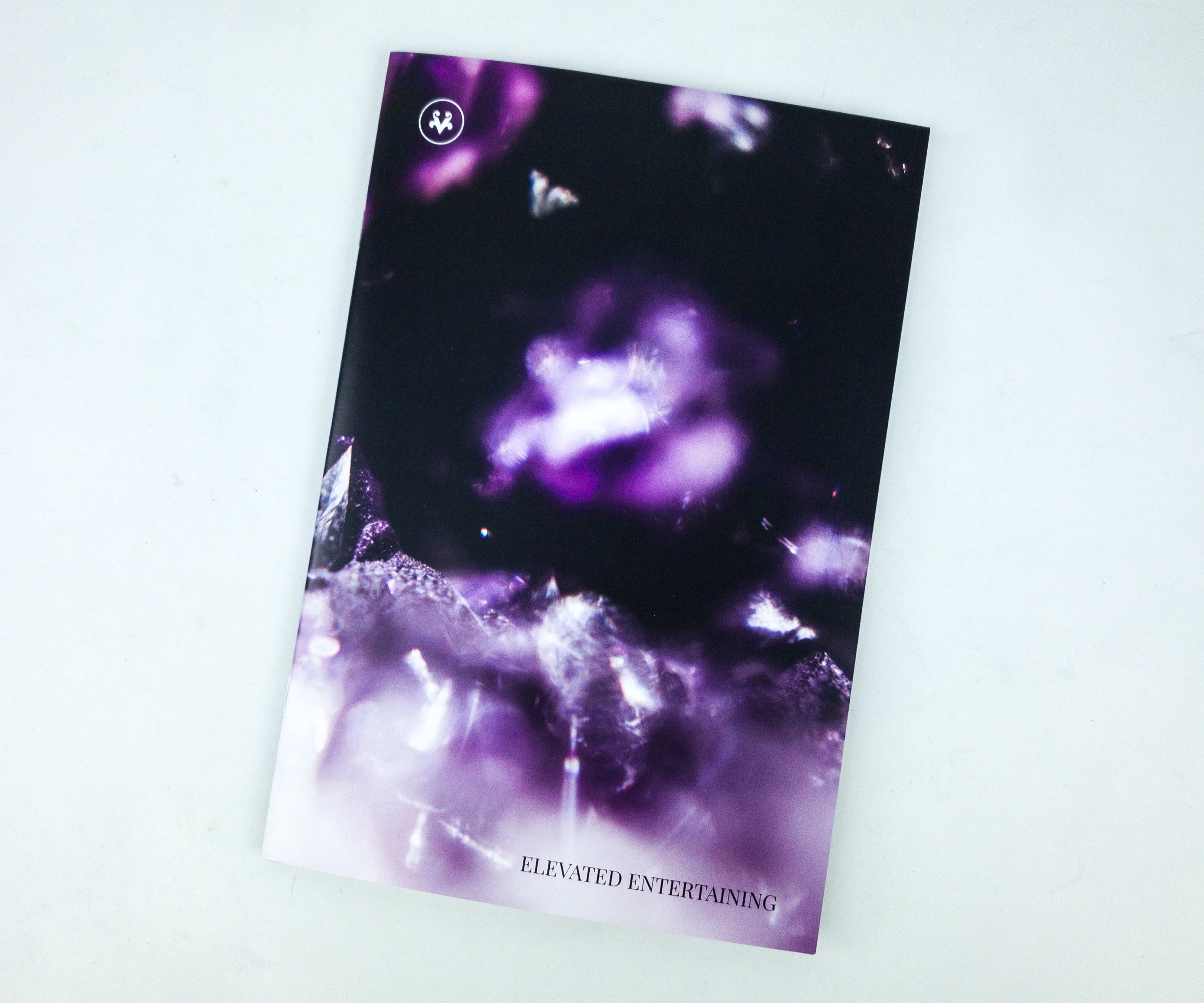 The story of the premium products is told through this novella-sized booklet with a multi-page featurette on each selection. This month it's Elevated Entertaining edition.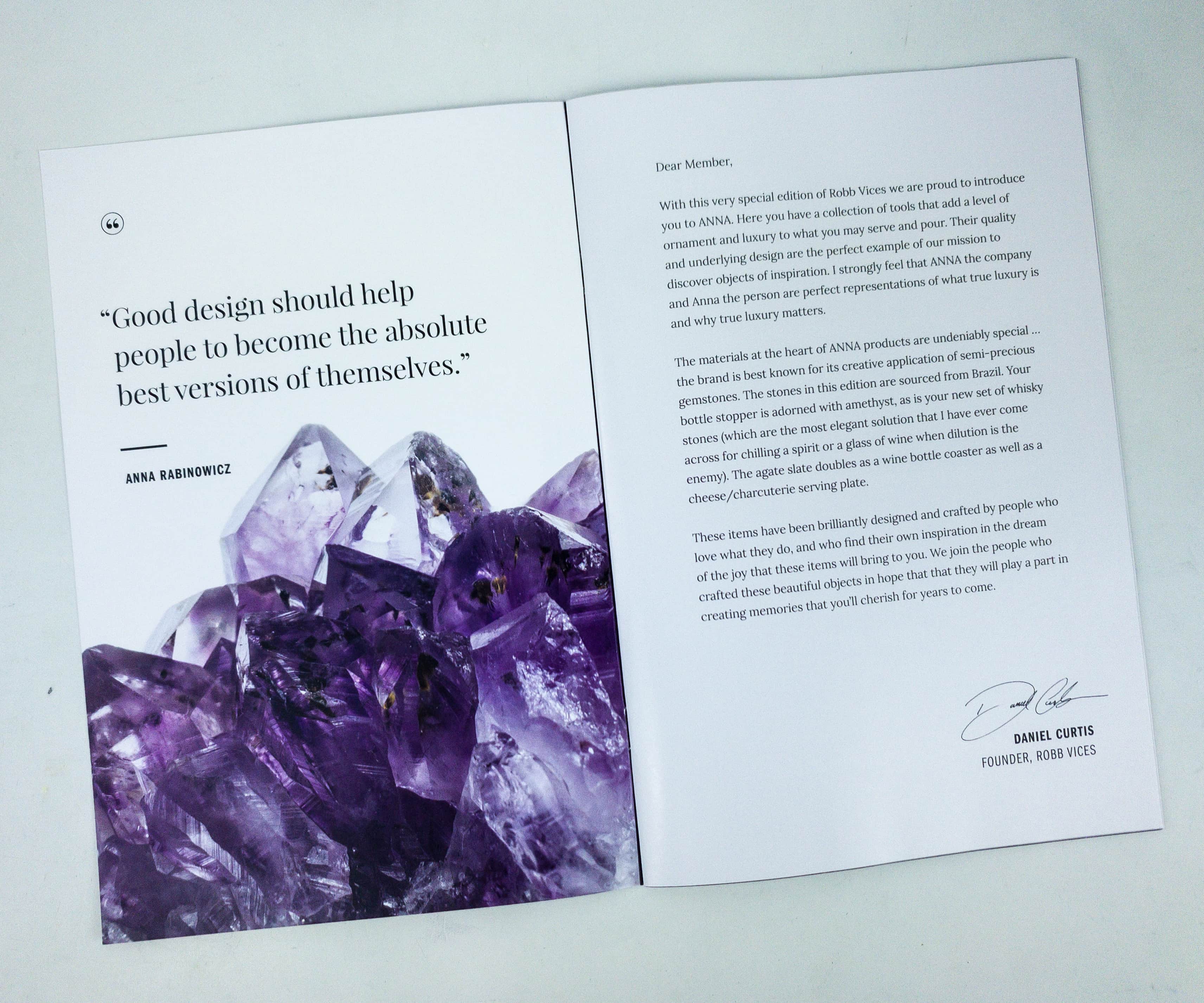 Featured on one side of the booklet is a full-page message from Daniel Curtis, the founder of Robb Vices.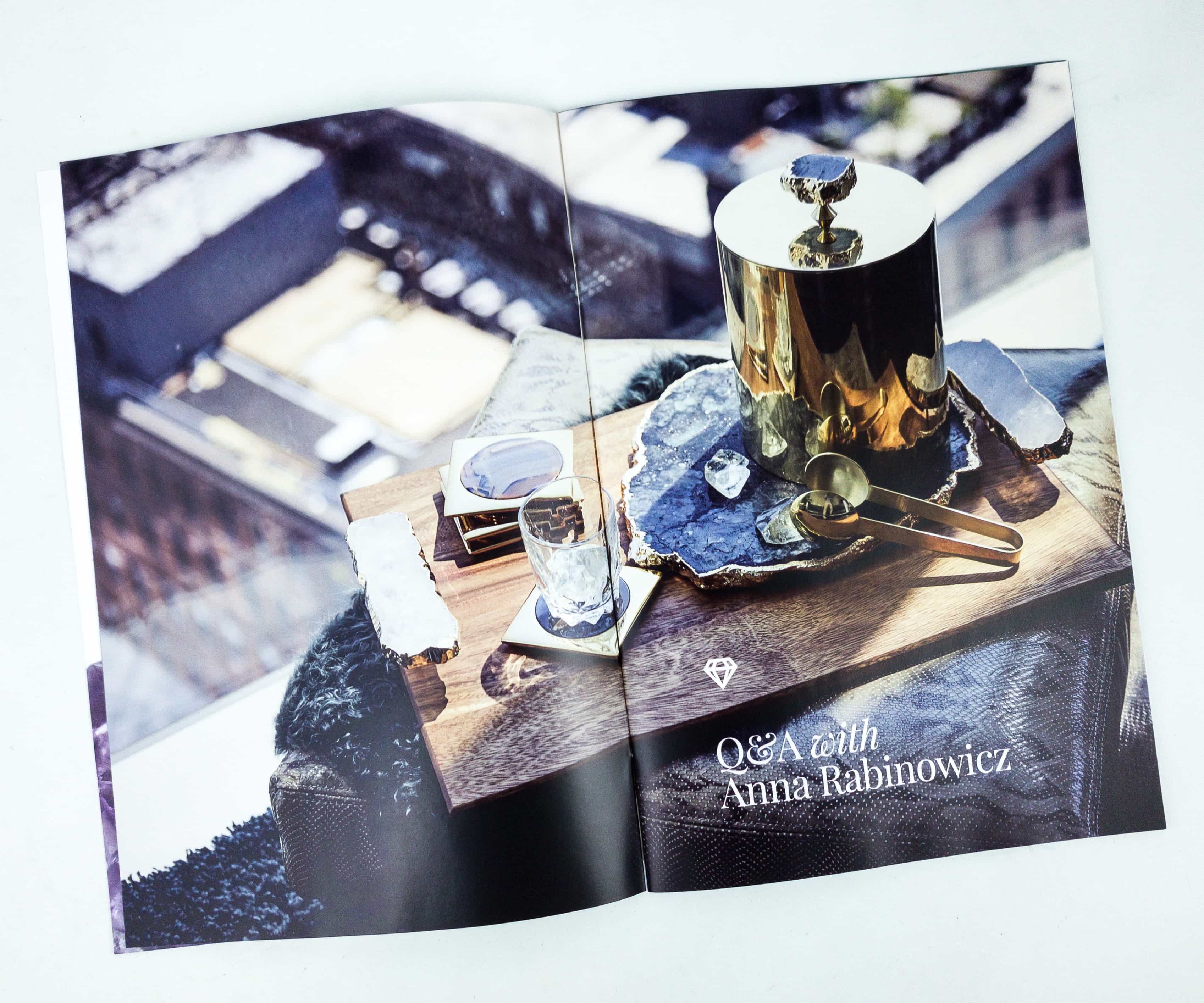 This box is a collaboration with Anna Rabinowicz.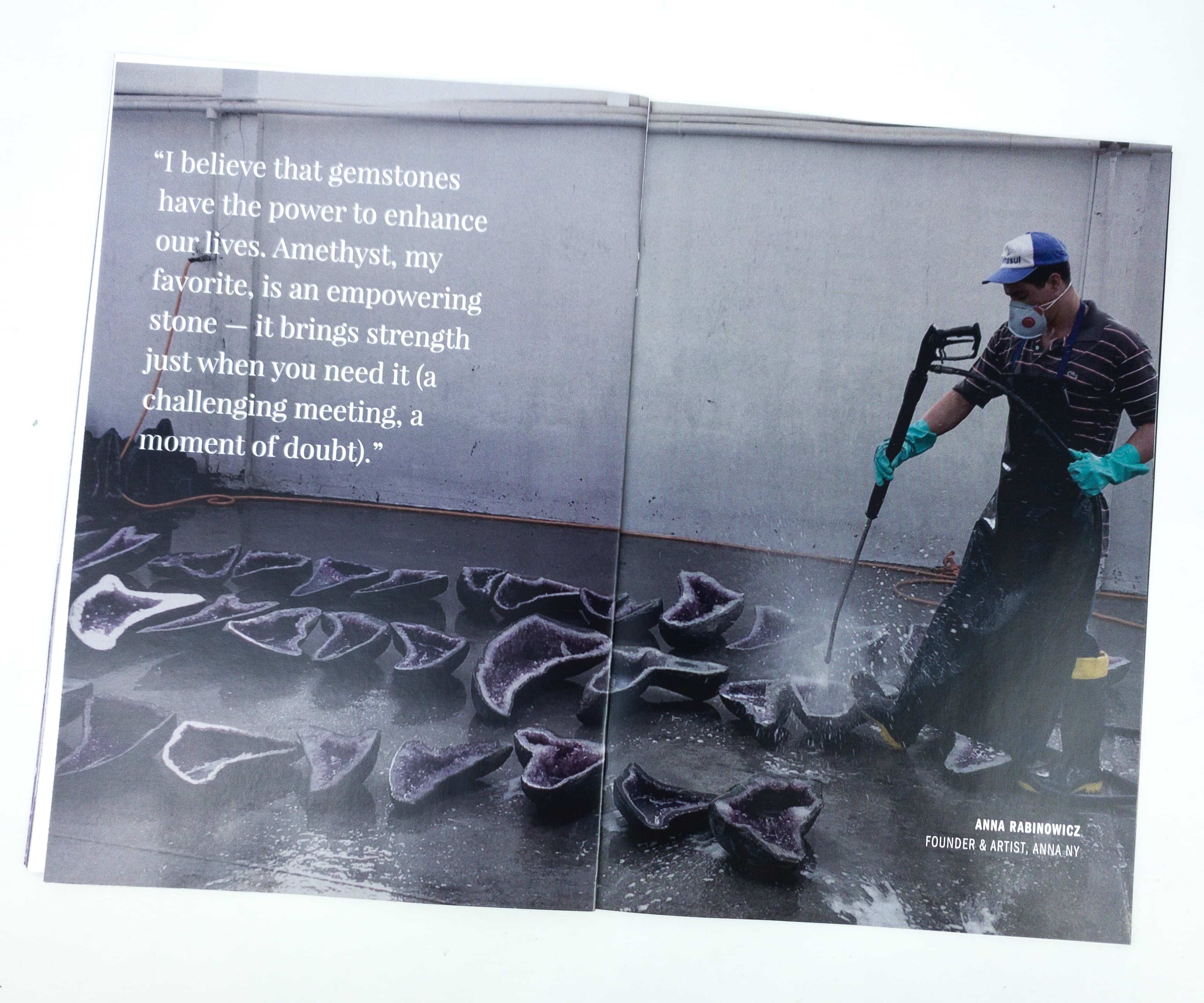 They had a Q&A with her and they shared it in this booklet.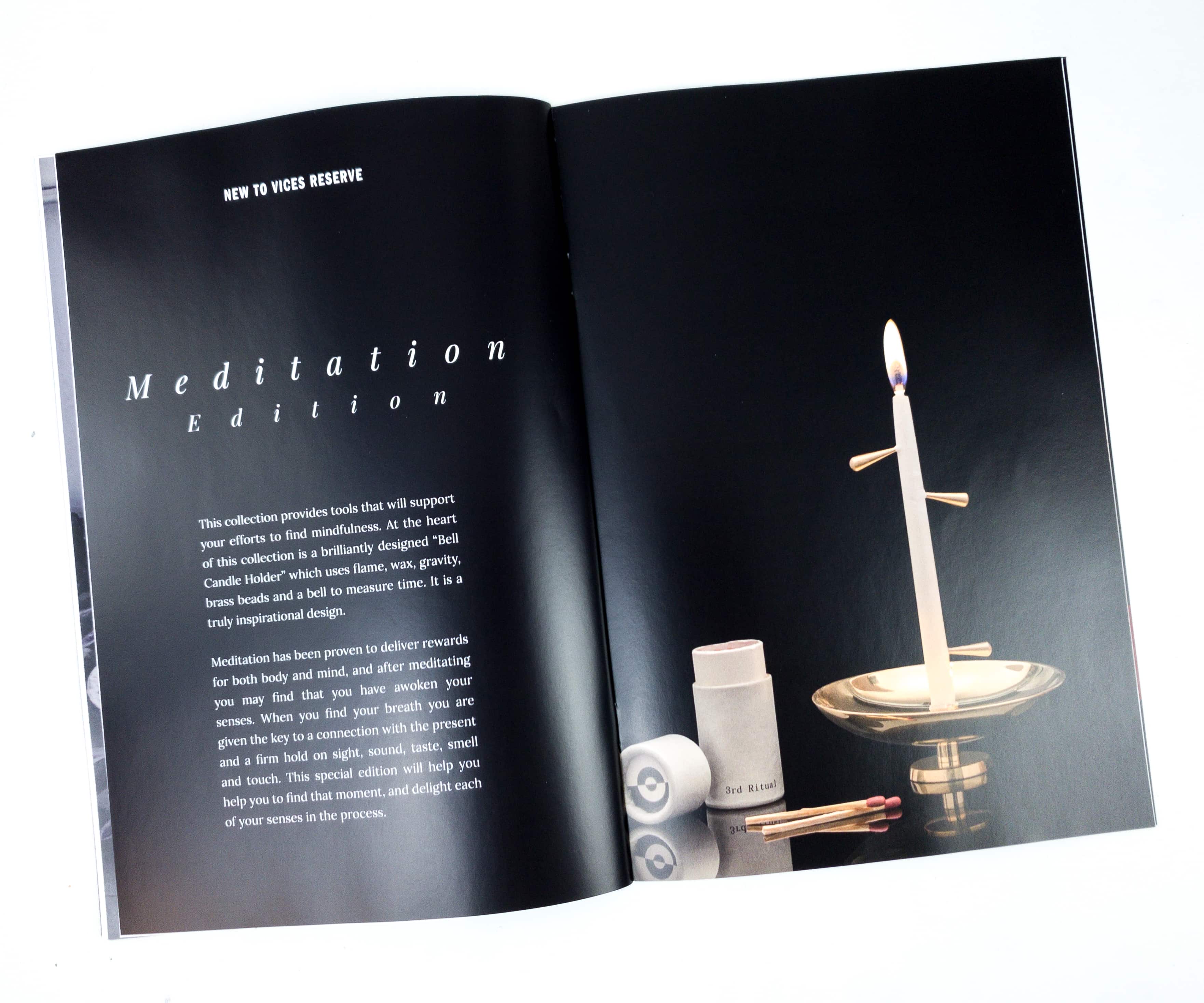 This handy booklet comes with all of the necessary product info!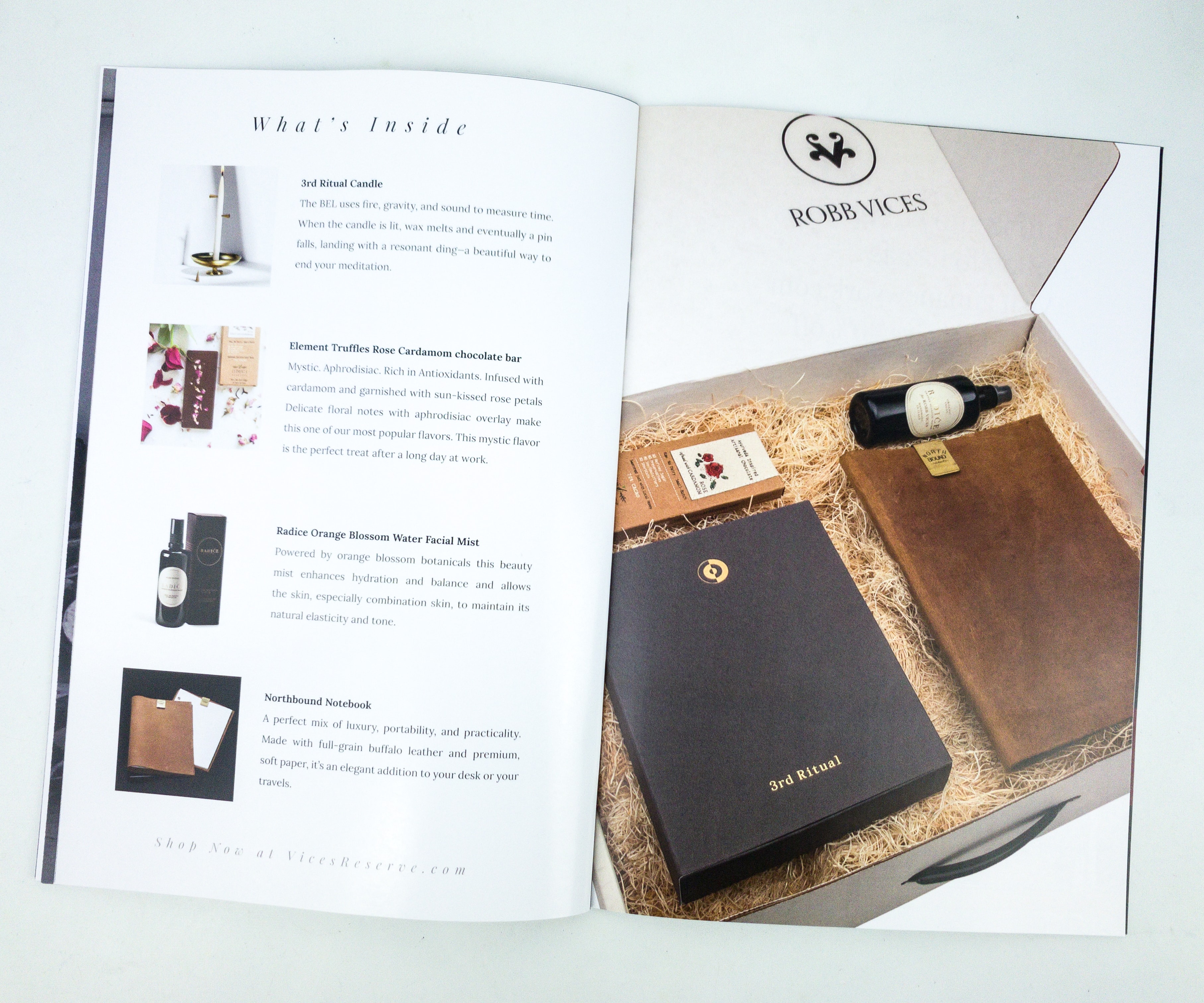 It's interesting how the booklet indulges the subscribers into the story of each month's contents.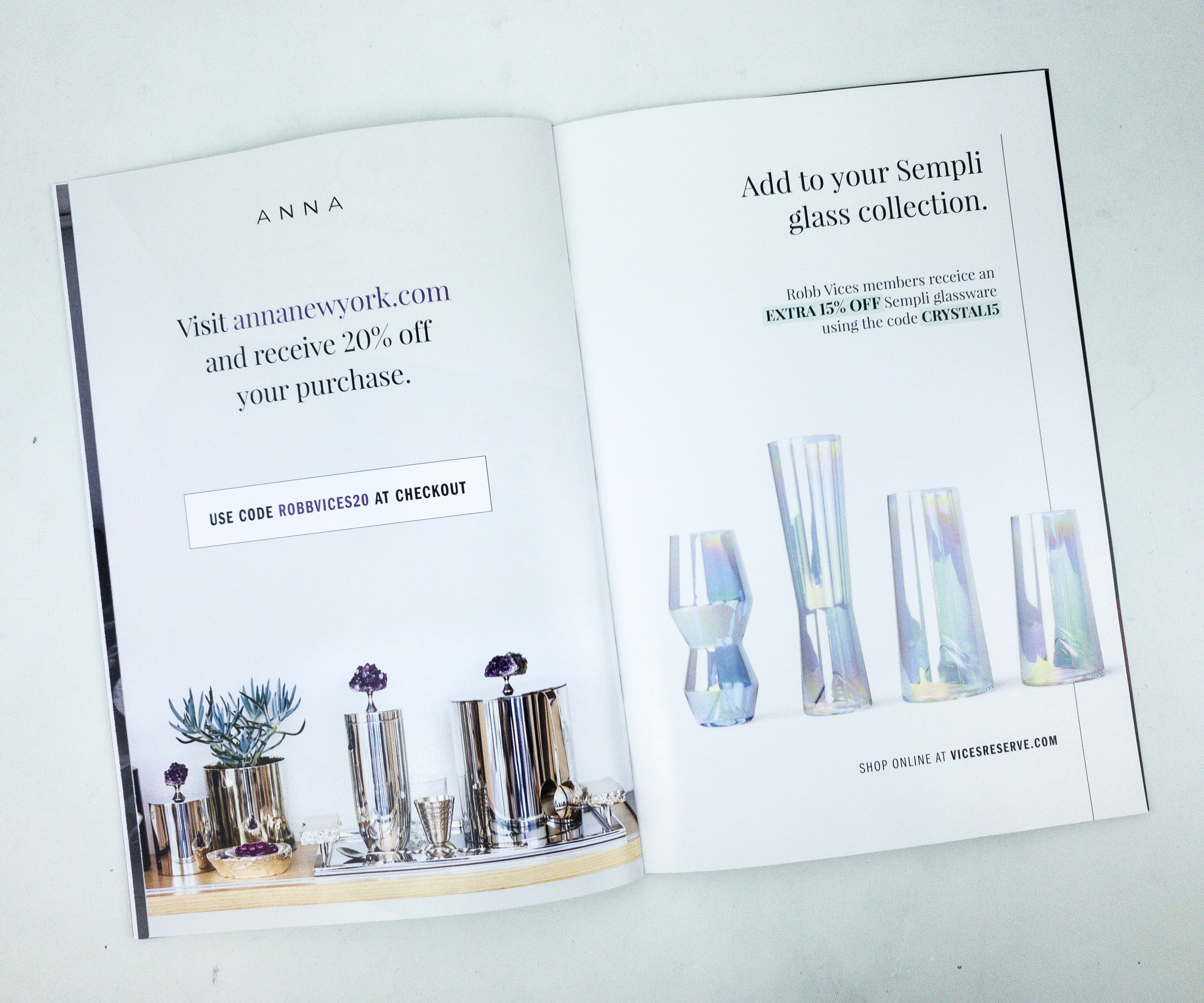 They also included a 20% off code for Anna NY.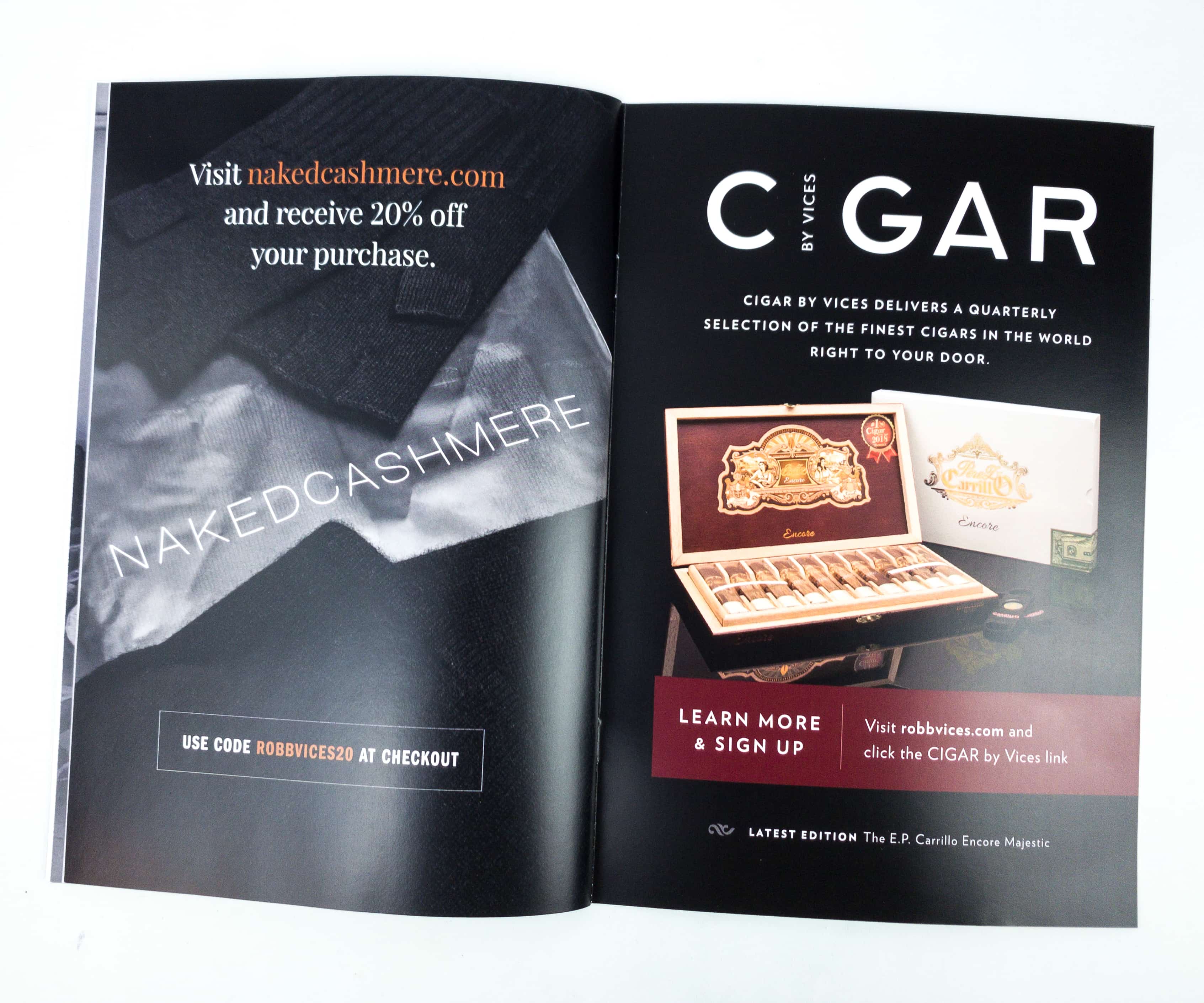 There's a directory of the featured products this month, as well as a 20% off coupon code for your next purchase of Naked Cashmere.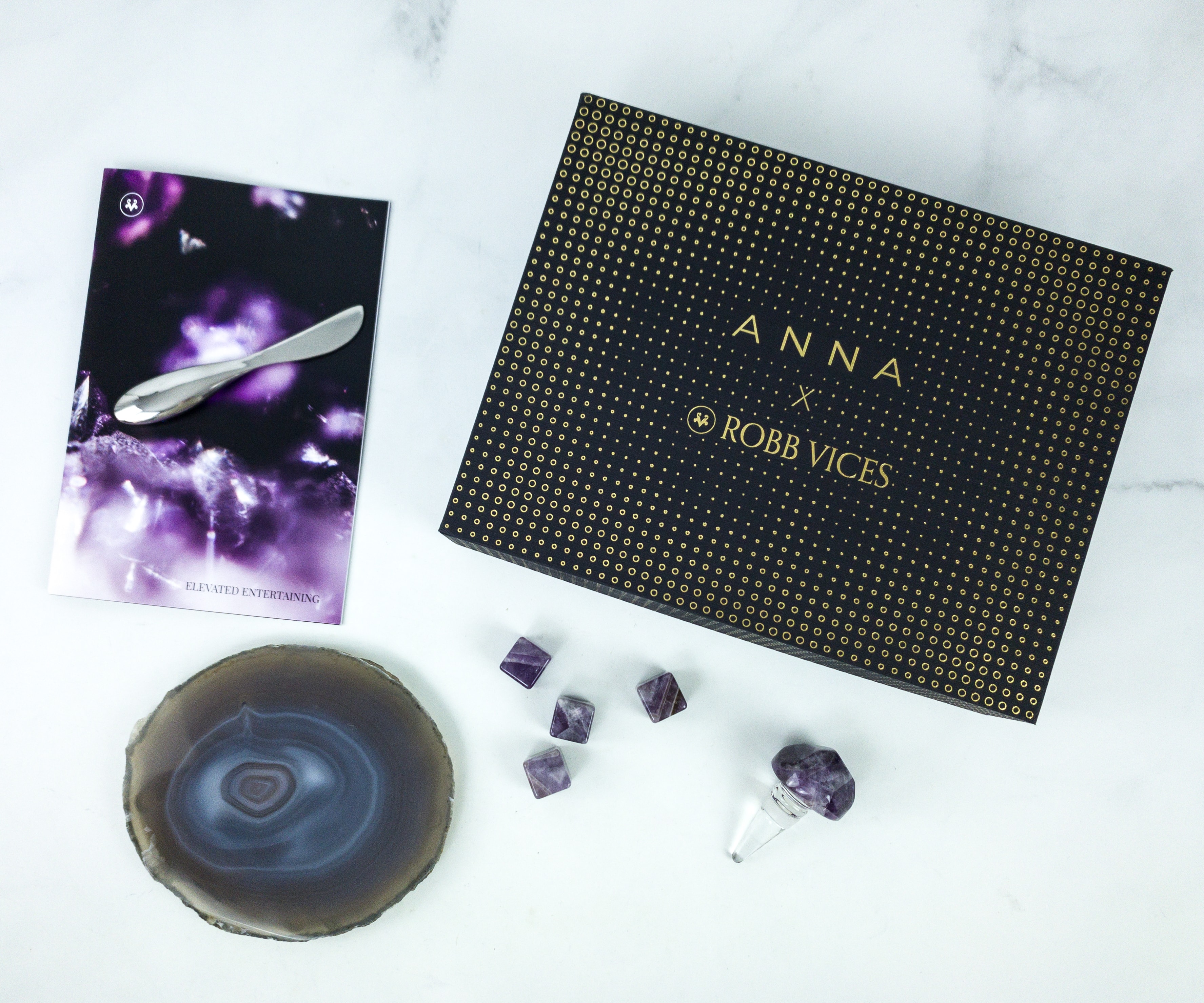 Everything in my December 2019 box!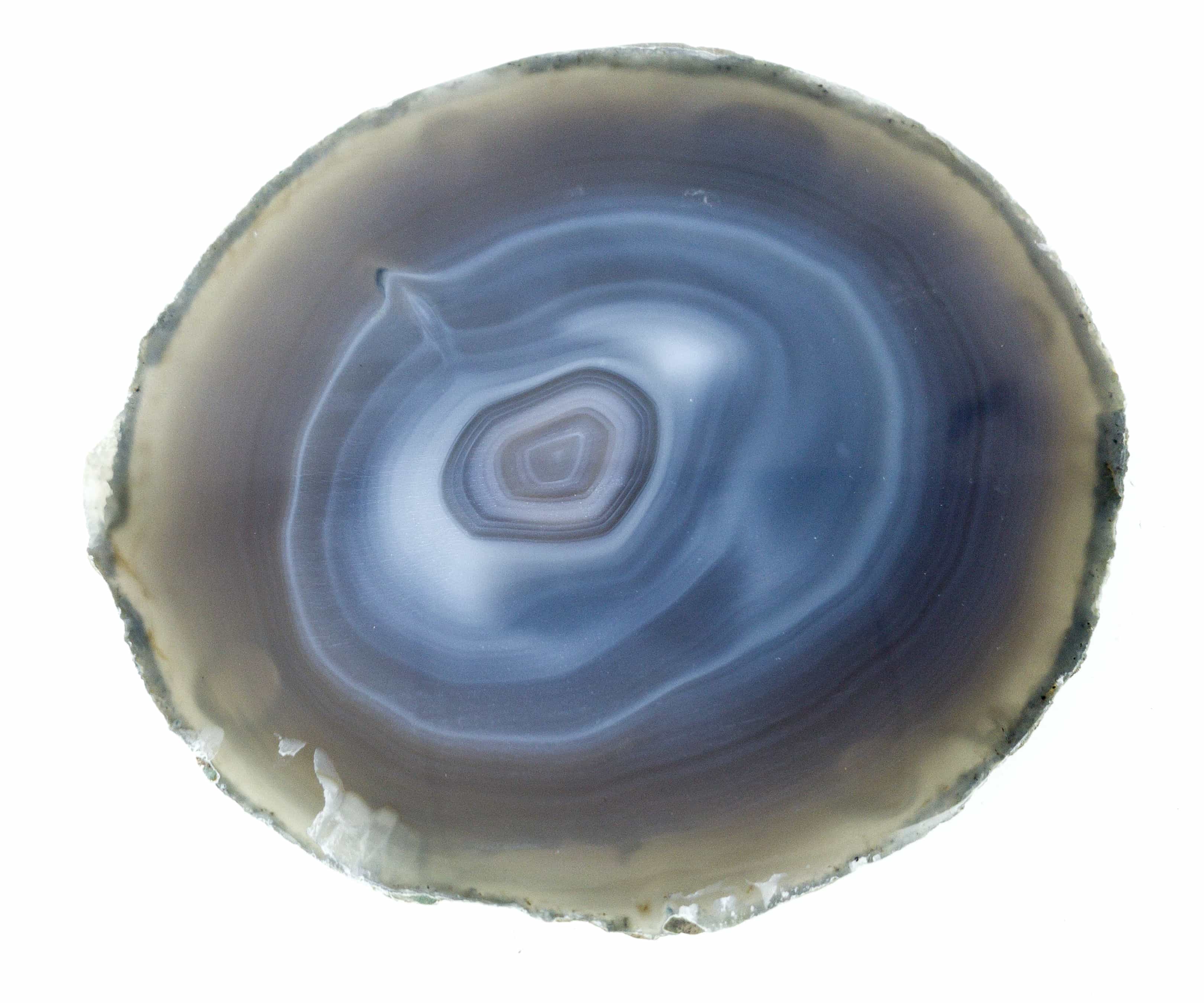 Cheese Plate. This cheese plate is actually gorgeous. It's something I'd definitely use when I have visitors around. It looks elegant and fancy. This plate is a slice of agate, which is a rock that is known for stabilizing the aura and eliminating and transforming negativity.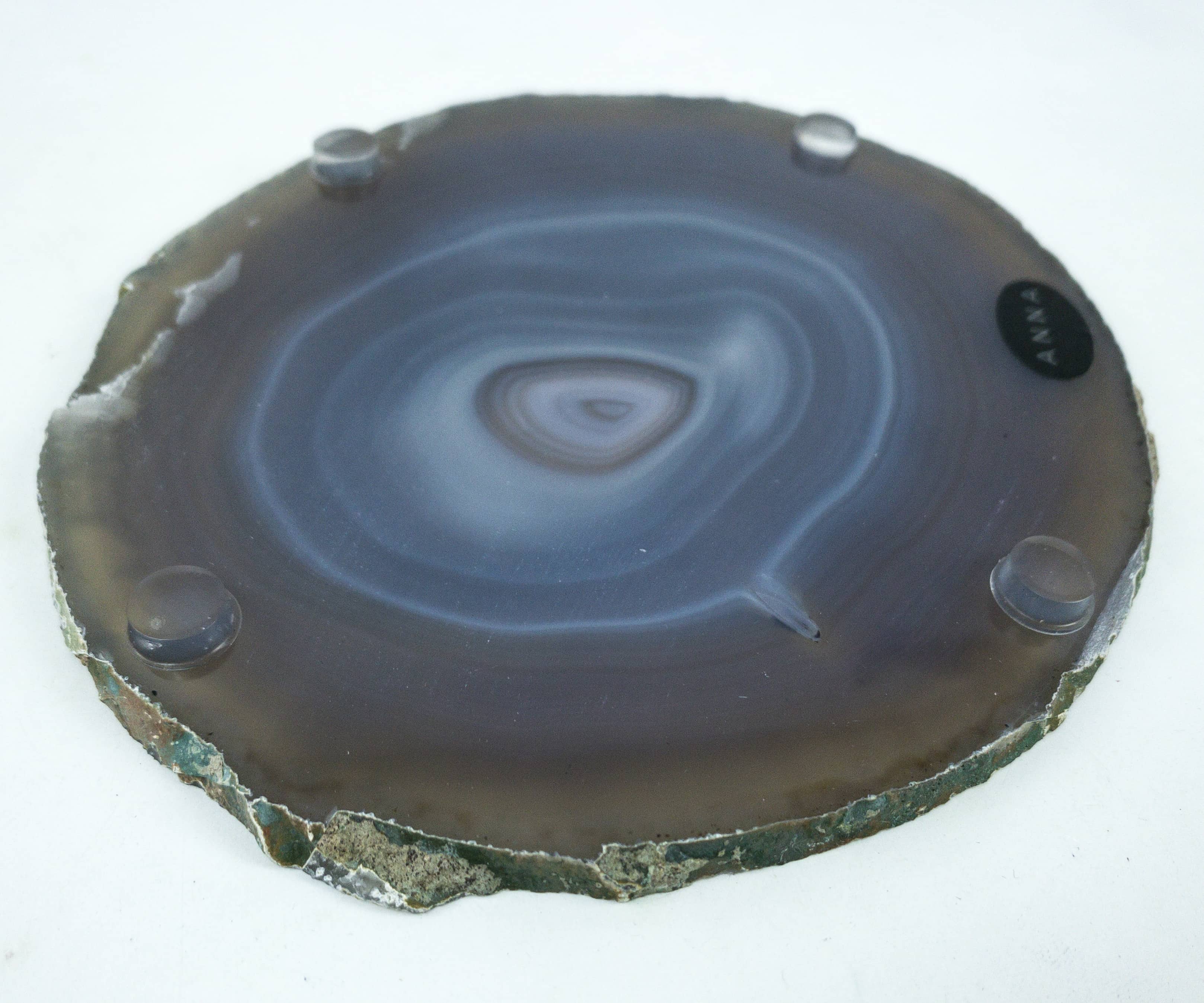 The bottom has clear feet attached to it to protect your table from the sharp edges of the agate slab. This plate also came with a weighted cheese knife.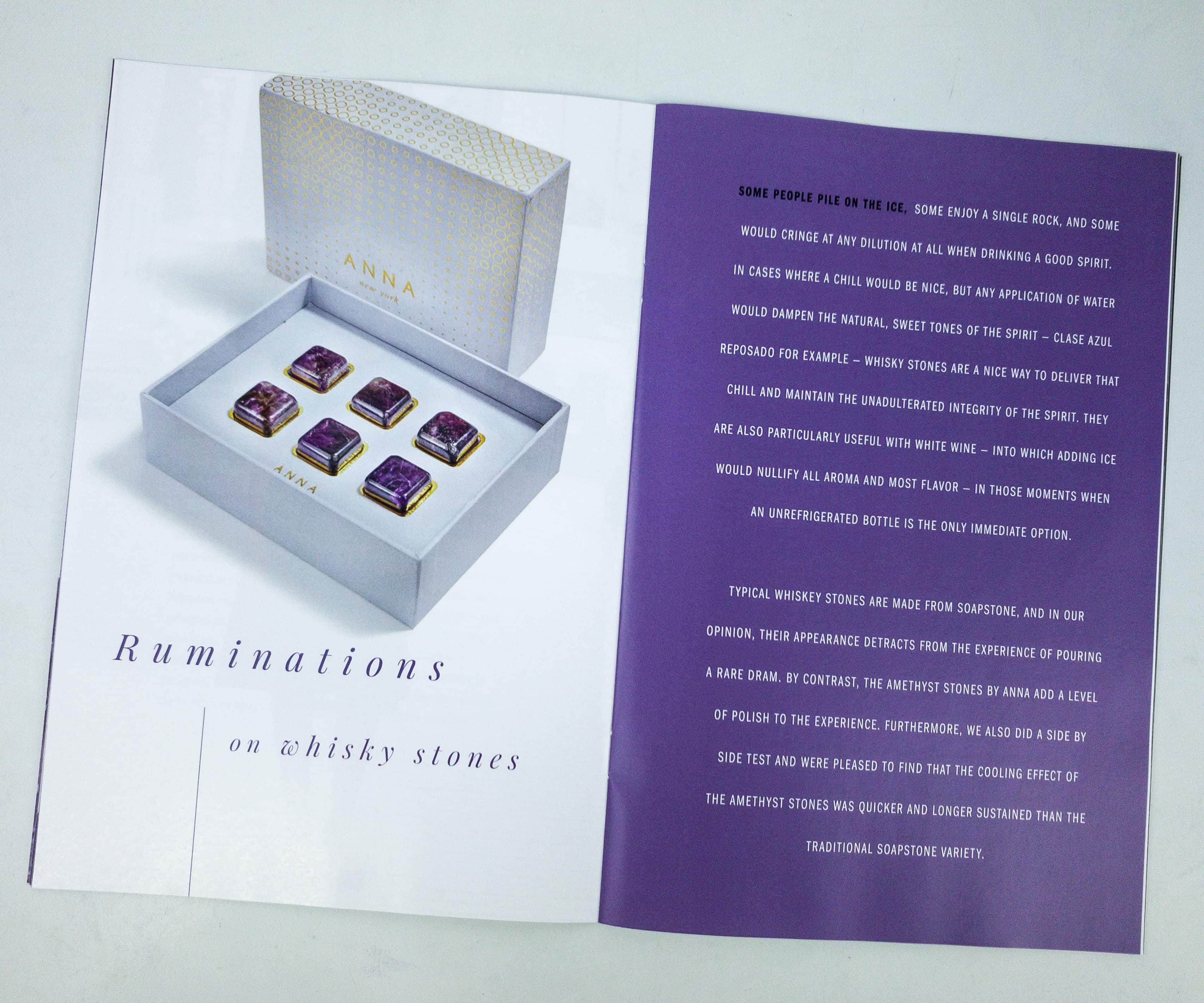 Whisky Stones. These are actually pretty cool! These whisky stones are a great alternative to ice!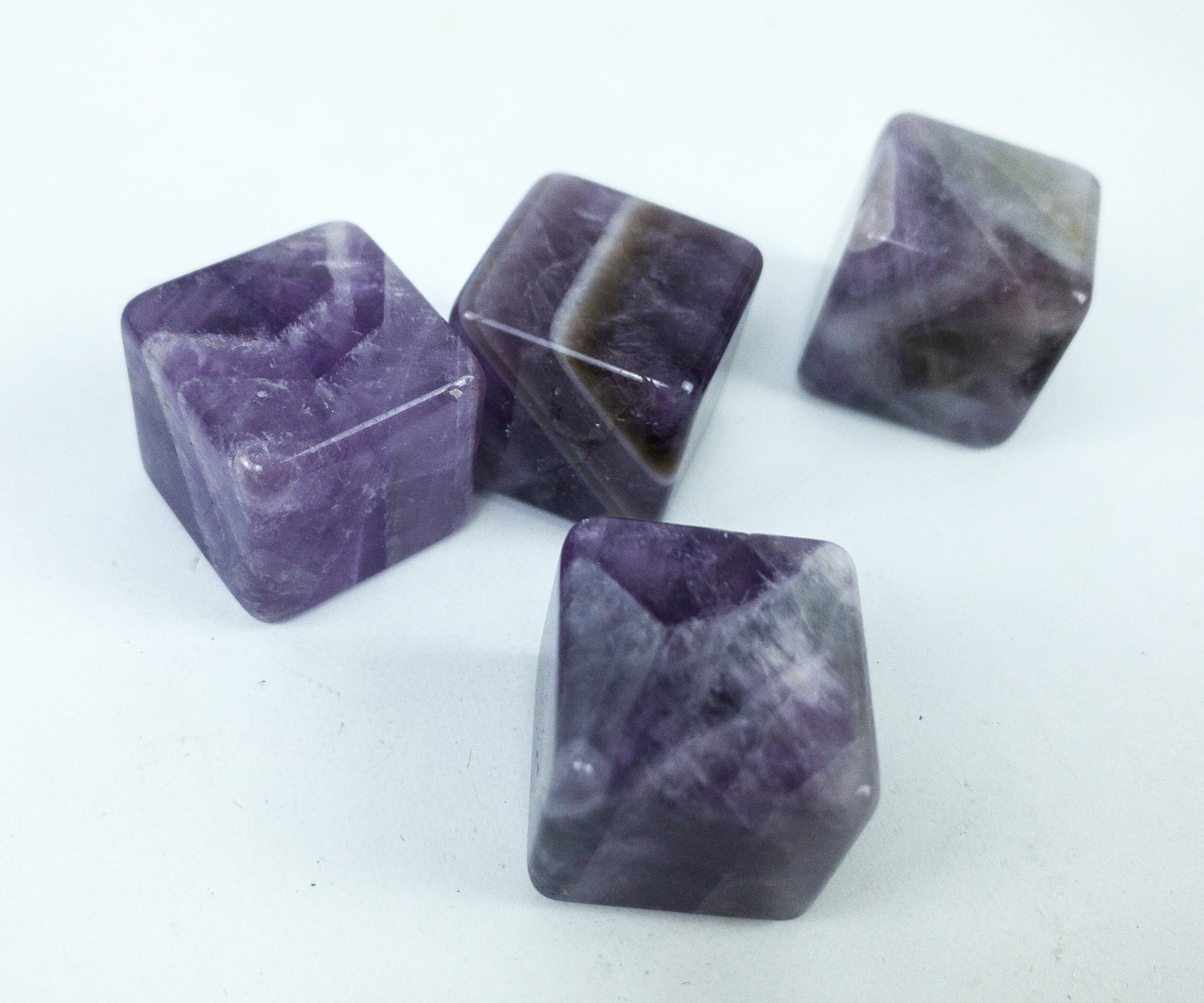 Whisky Stones are chunks of soapstones that can cool your drinks without diluting it. They are known to retain their temperature longer than ice, so it's really ideal to use this in keeping your favorite refreshments nice and cold!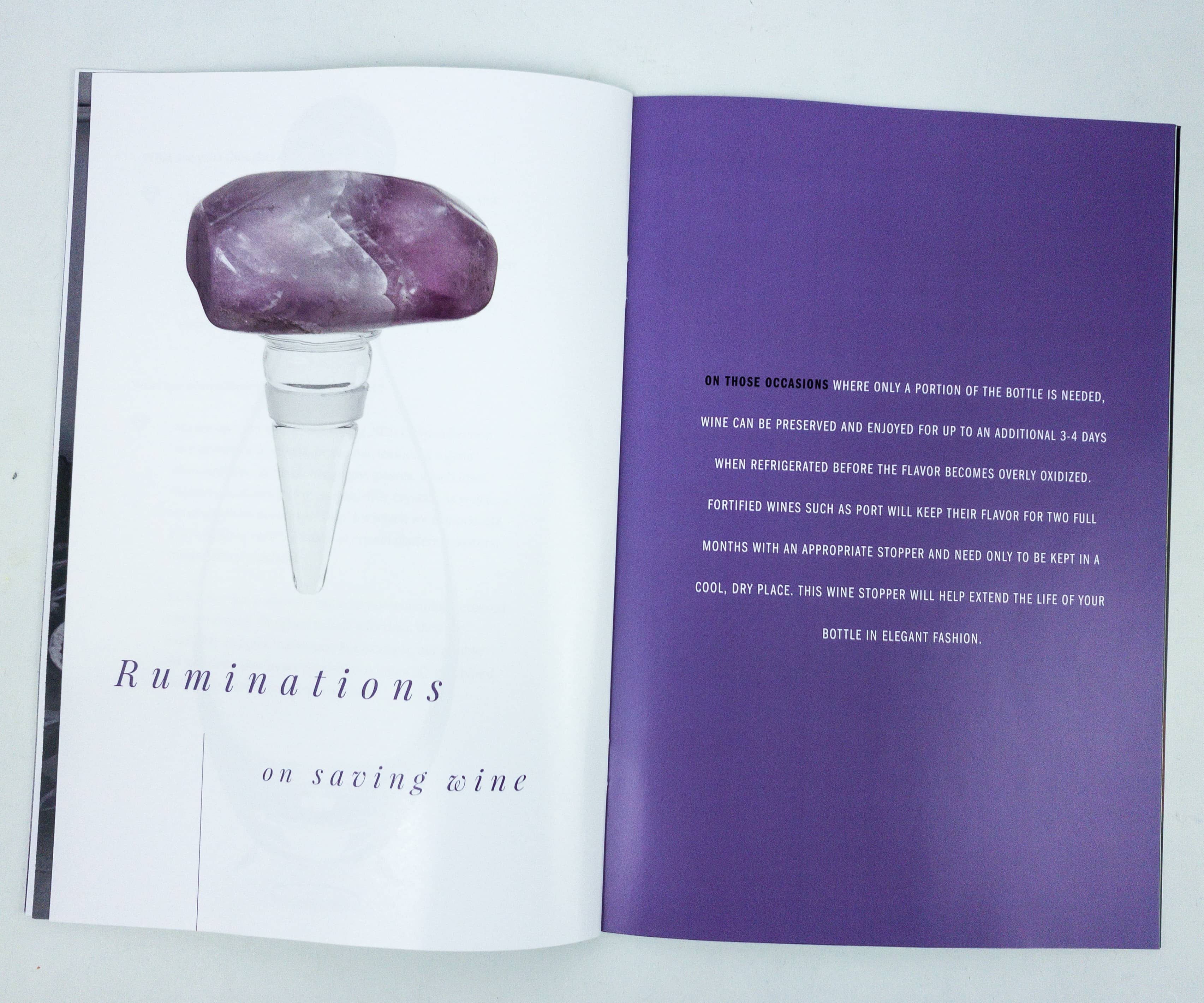 Wine Stopper. Definitely a conversation starter, this wine stopper looks very unique and fancy with that gemstone top!
A great way to store your leftover bottle of wine for the next wine night! It keeps the bottle looking elegant and classy without compromising the quality of the wine.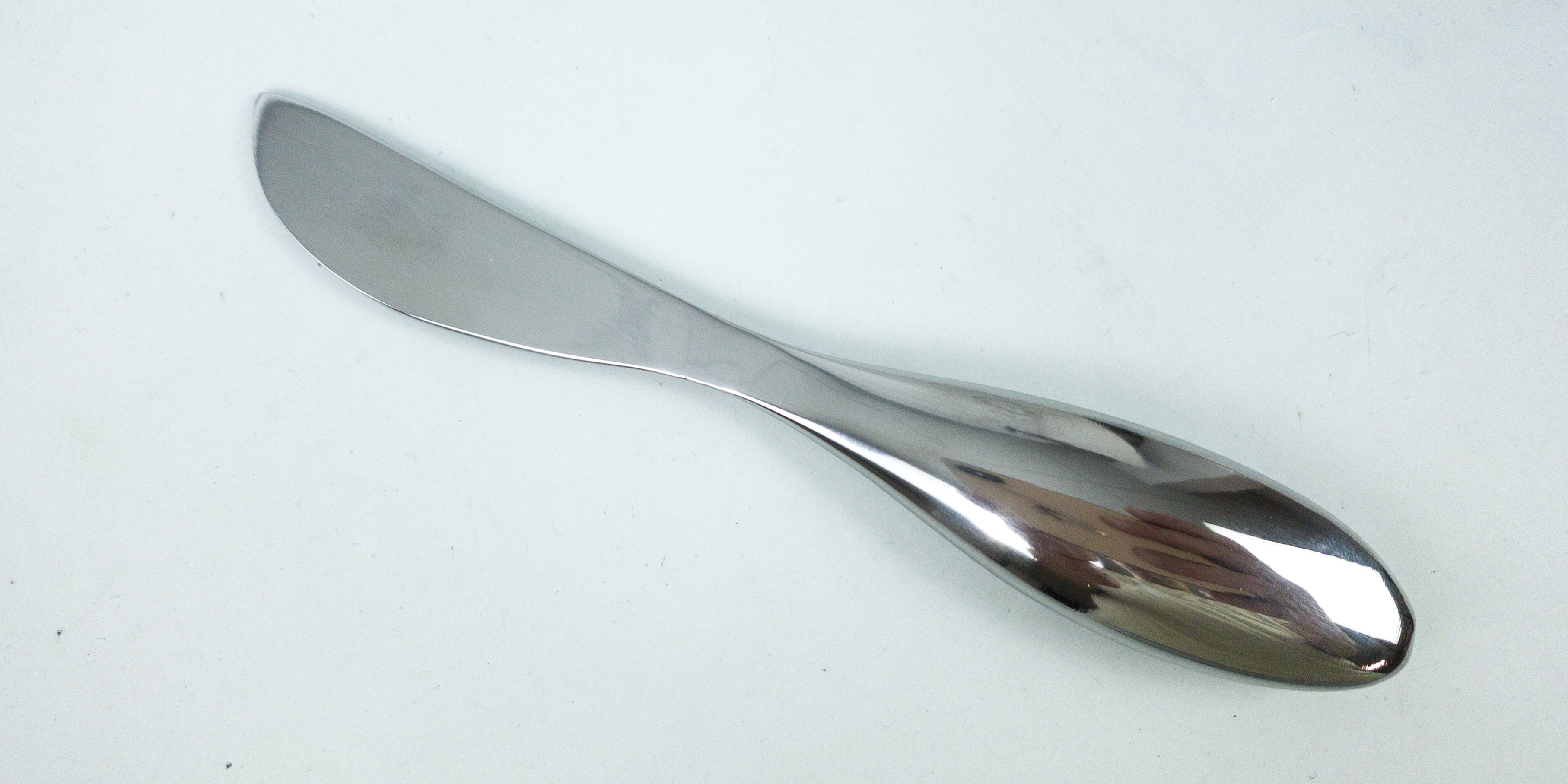 This cheese knife is nicely weighted, making sure it's easier for you to cut that piece of cheese or meat effortlessly. The silver color is also a great accent to the agate cheese plate.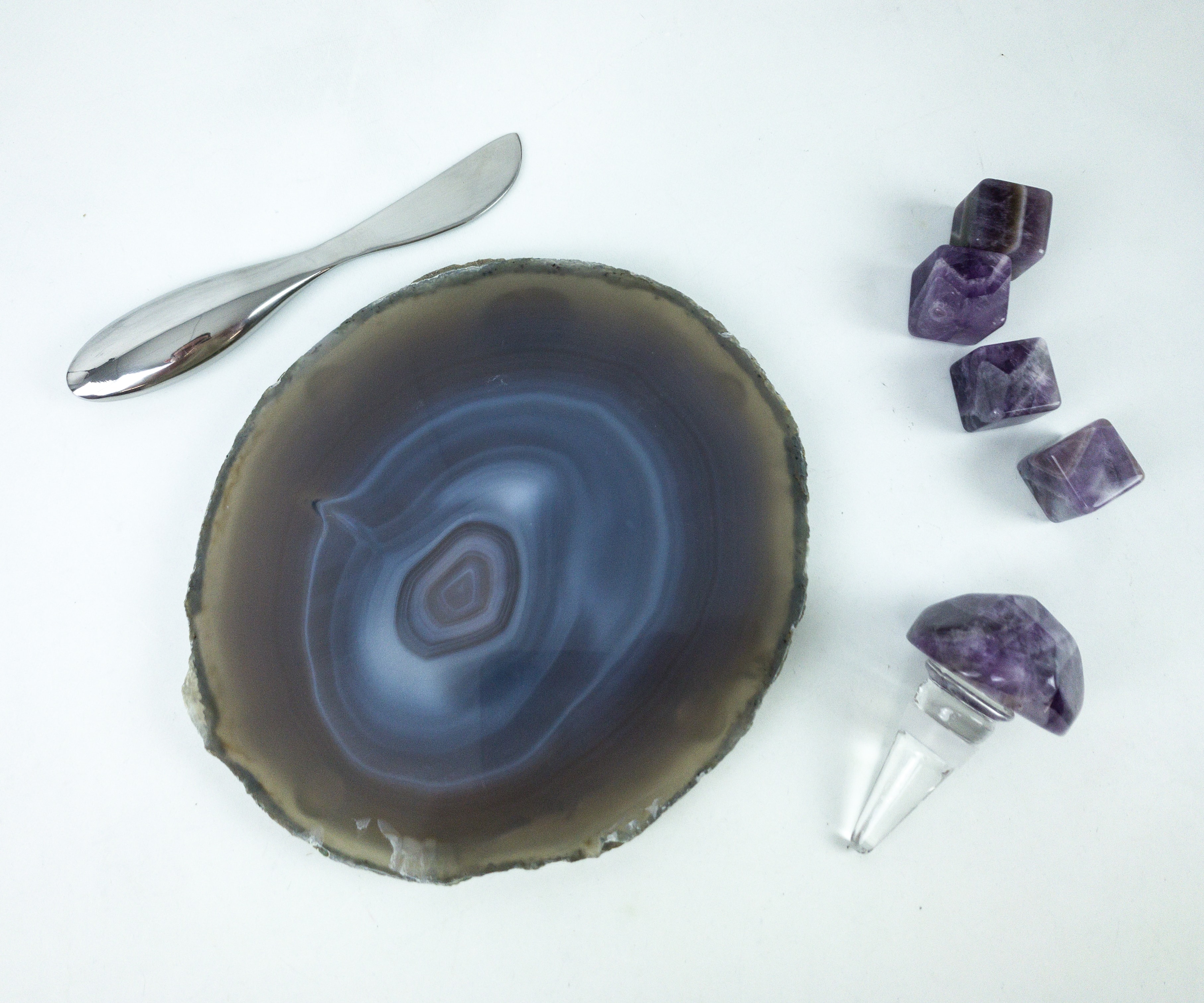 This is everything I got in this month's box and I love how they go well with each other. Perfect for a date night at home, or even for a wine night with family and friends. This set is definitely a hit and it matches my goodies from the 2019 Popsugar Must Have Neiman Marcus Box.
I'm pretty happy with everything that I received this month. It's another sophisticated set that will help me entertain guests at home. My favorite item has got to be the Whisky Stones. I mean, aren't they amazing? Just pop them in the freezer for a few hours and you can use them as a way to chill your favorite drink without watering it down! Robb Vices has made me happy, because I love purple and these sophisticated accessories. That being said… this is designed to be a box for men, and while my husband Tom was pleased that I liked everything, he's wondering where his fancy boozy vicey subscription went.
What do you think of this month's Robb Vices box?