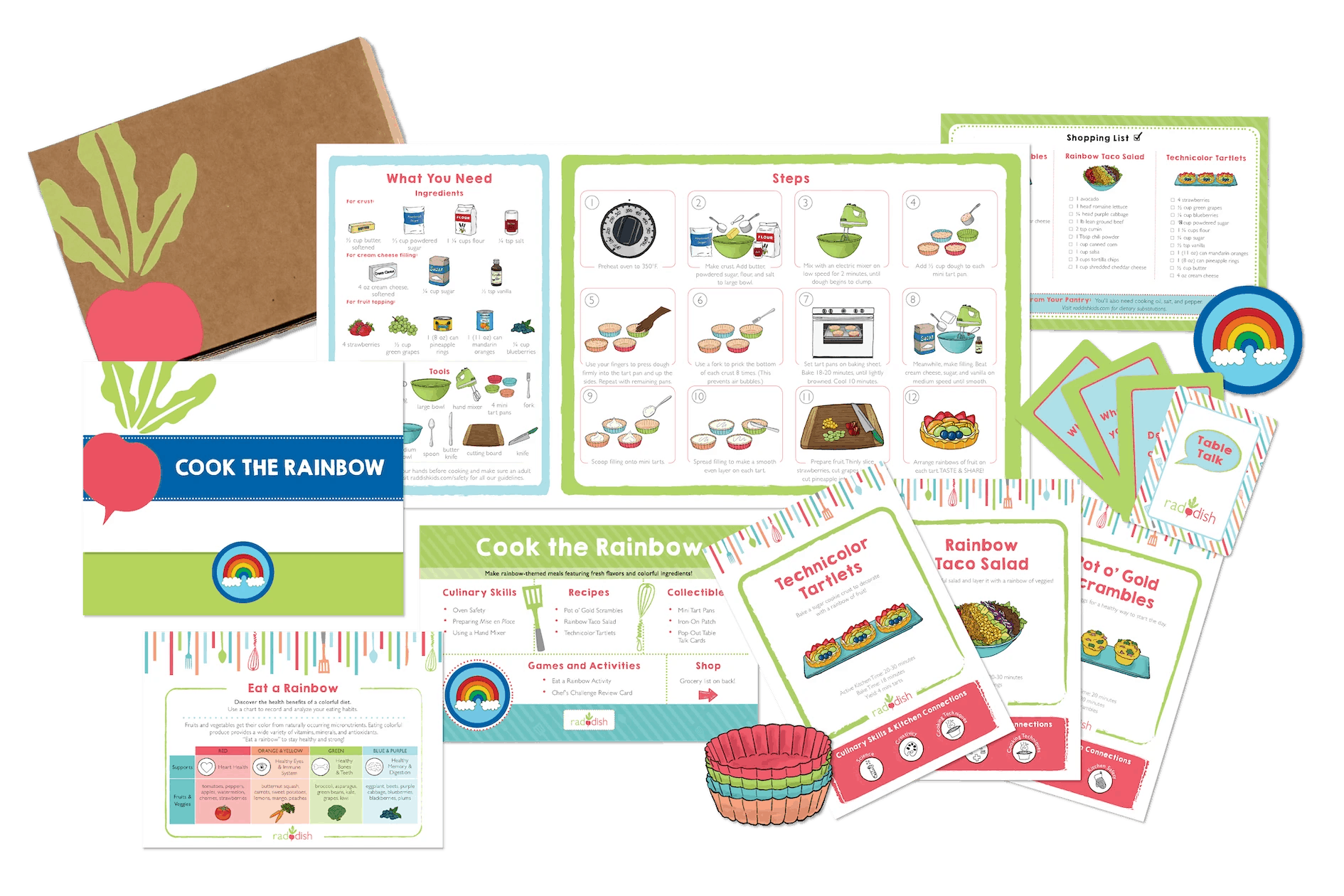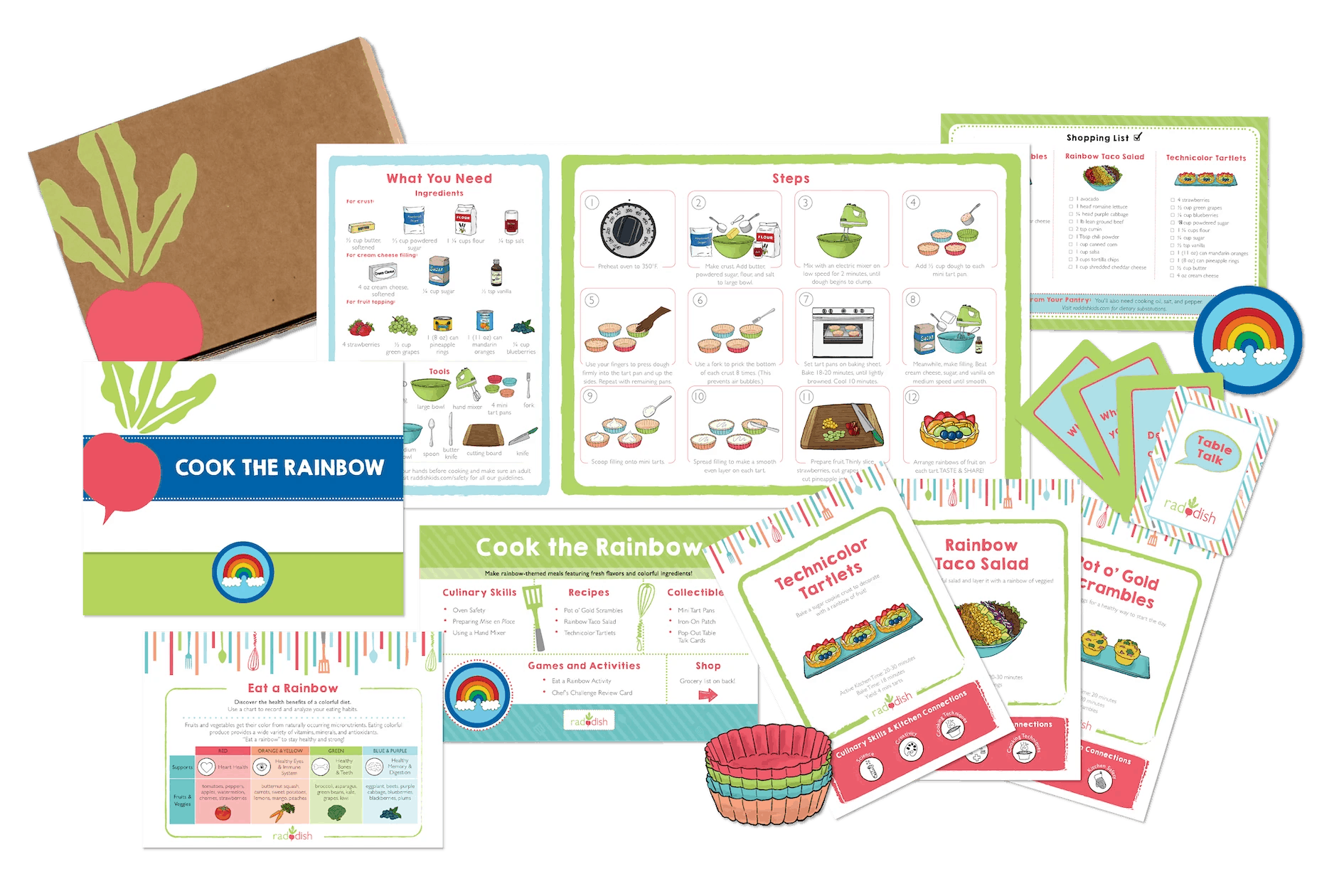 Raddish Kids has new deals!
Get $20 off when you sign up for a 12 month subscription! Just use this link and use the coupon code CHEF20 at checkout.
OR Get $15 off on a 6 month membership! Use coupon code ATHOME.
You'll also get a FREE apron with your first box when you sign up for a 6+ month subscription! Deal applies automatically, just use this link!
Check out all our Raddish Kids reviews to find out more about this subscription box!
Raddish is a monthly cooking kit for kids ages 4-14+, created with the mission to deliver culinary experiences that nurture kids' confidence in the kitchen and beyond. Raddish is a winning recipe for education, family-time and fun! Kids are encouraged to explore and experience new foods while they learn to chop, sauté, whisk, and measure!
Each Raddish kit includes:
3 Illustrated, Laminated Recipe Guides
Collectible Apron Patch
Conversation Starter Cards
Quality Kitchen Tool
Complete Grocery List
Online Bonus Materials: dietary modifications, playlists and lesson plans
And More!