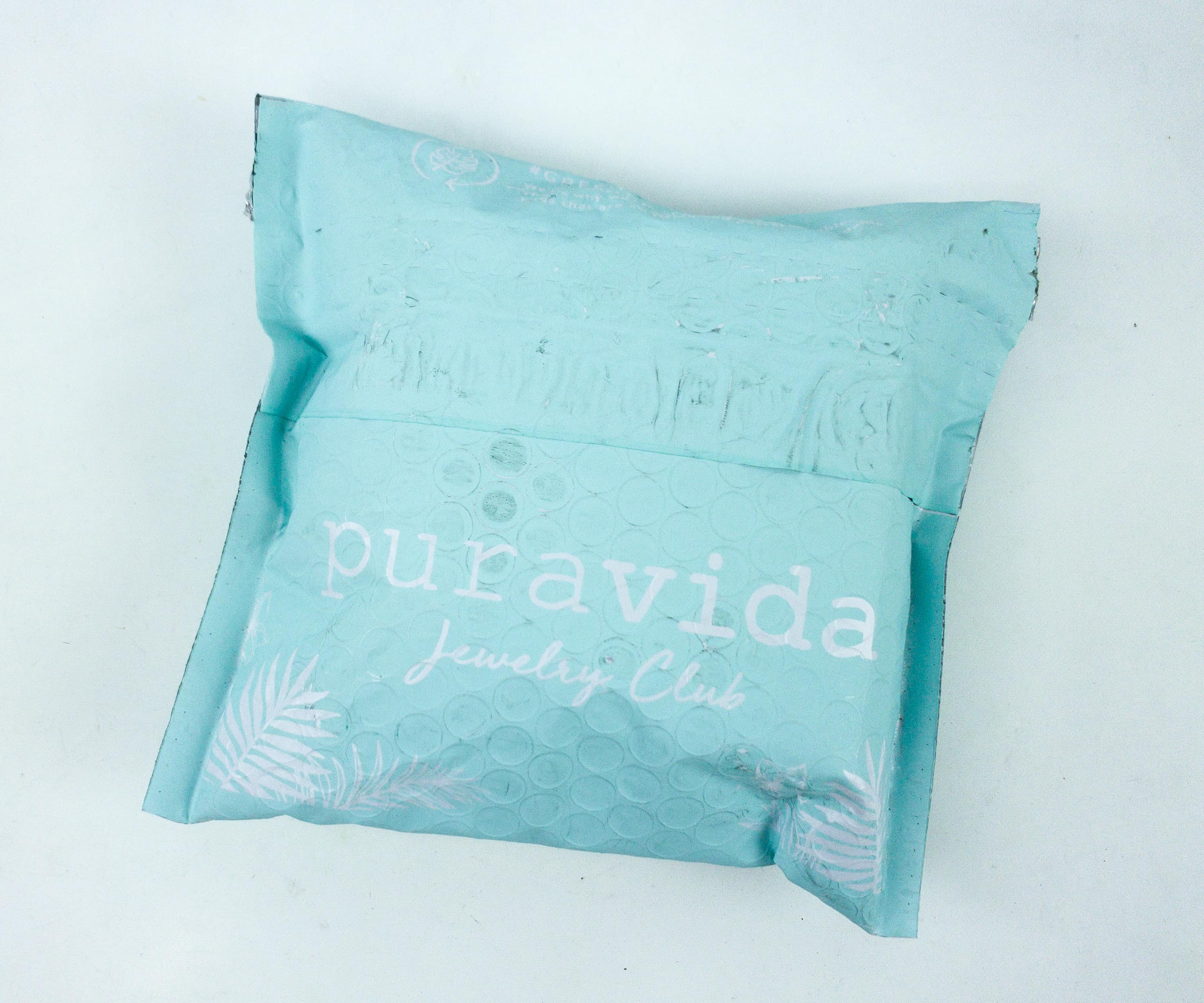 Pura Vida Jewelry Club sends an exclusive collection of artisanal jewelry to your door monthly! Each box includes at least 2 exclusive jewelry items (up to $60 value), like earrings, necklaces, rings and more. They promise to send on-trend pieces, perfect for those who love trying out new accessories!
DEALS:
Get one month FREE with a 6-month subscription and three months FREE with an annual subscription! Deal applies automatically, just VISIT AND SUBSCRIBE.
Save 10% on anything in the shop. Use coupon code PVSAVE10. Subscription not included.
I'm so excited to see the jewelry they sent this month!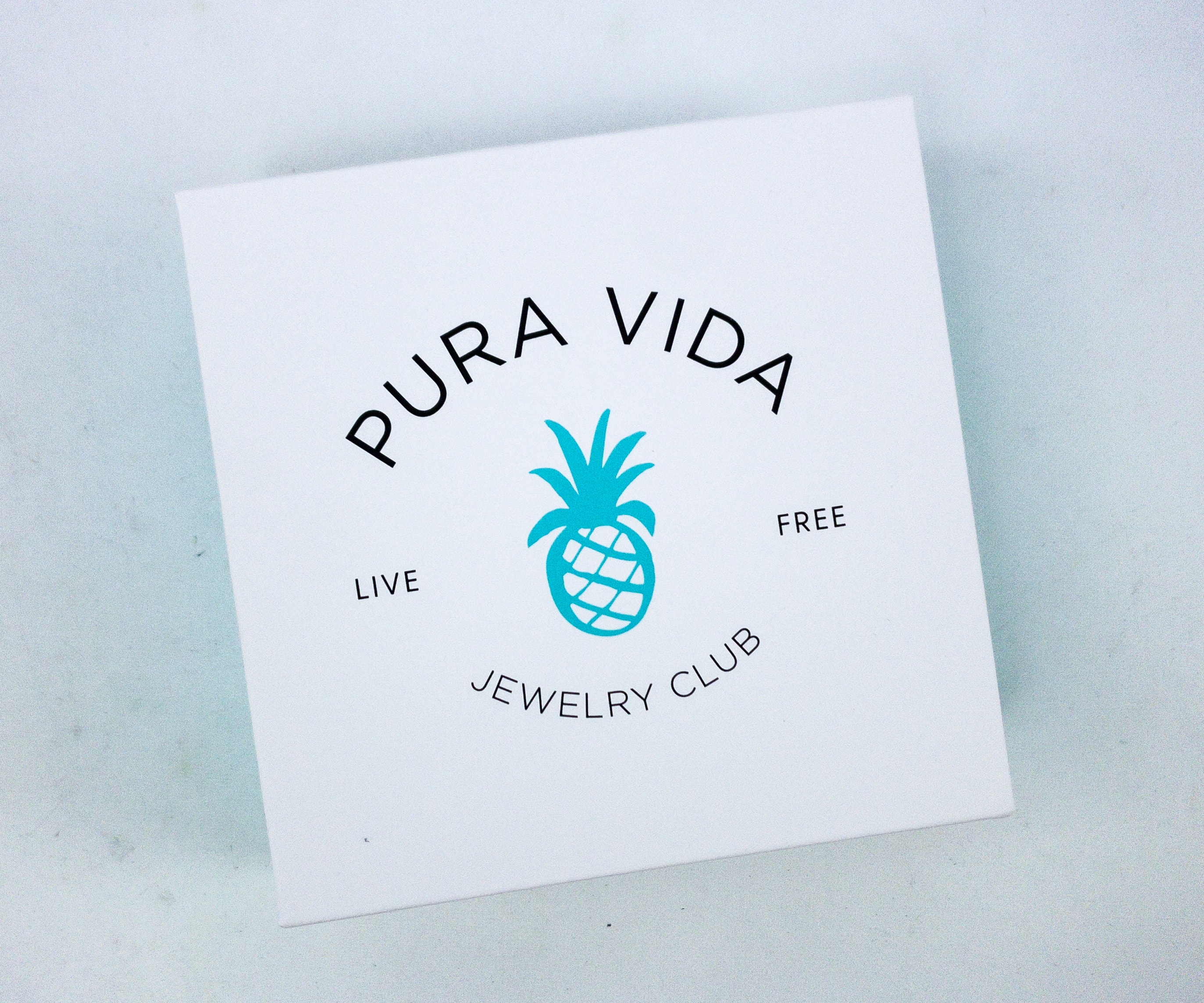 The jewelry pieces were packed in a simple white box with Pura Vida Jewelry Club branding.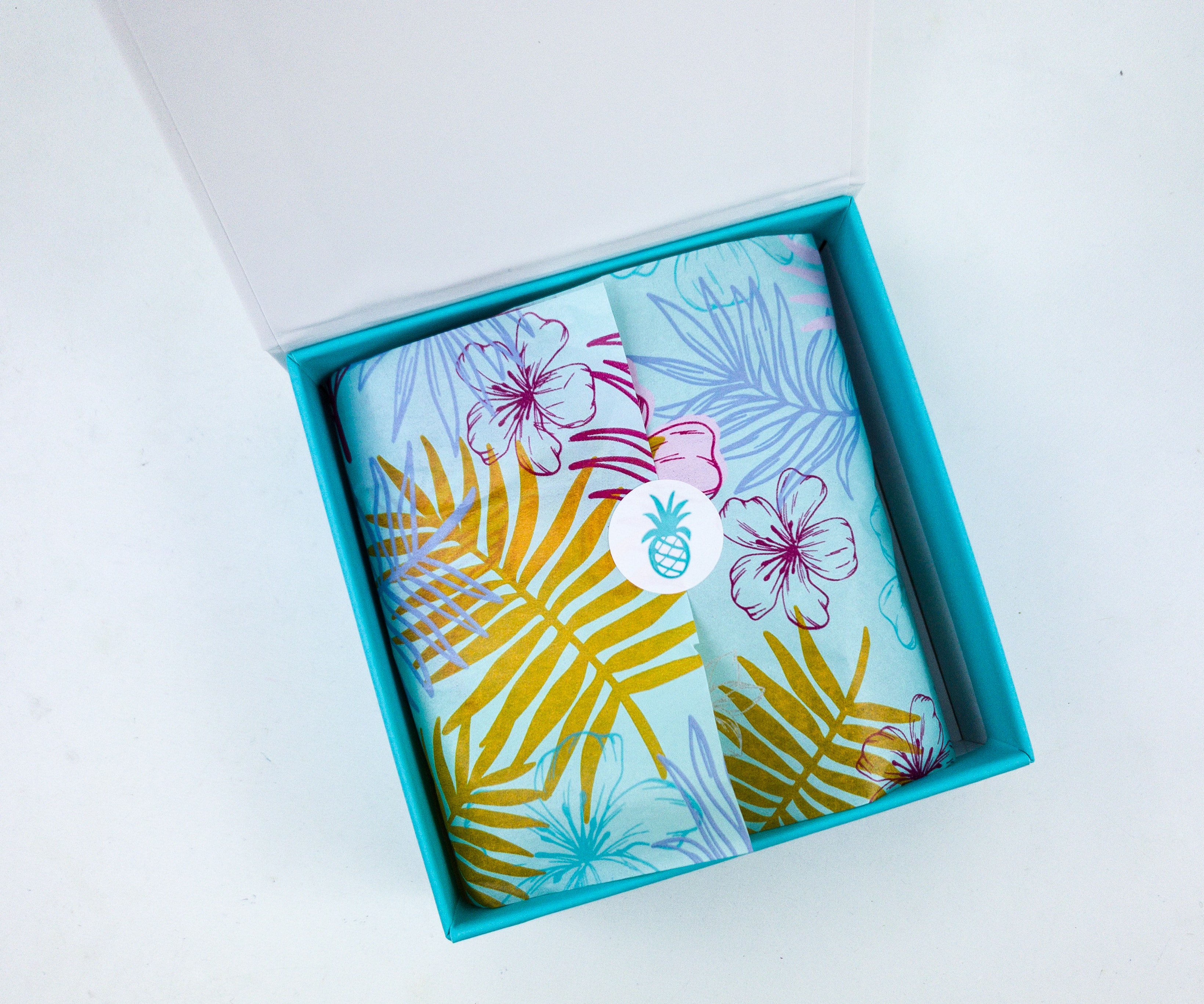 The items were also wrapped in tropical-themed paper, sealed with a sticker.
Upon opening, there is another packaging. It's a drawstring pouch and inside are the goodies!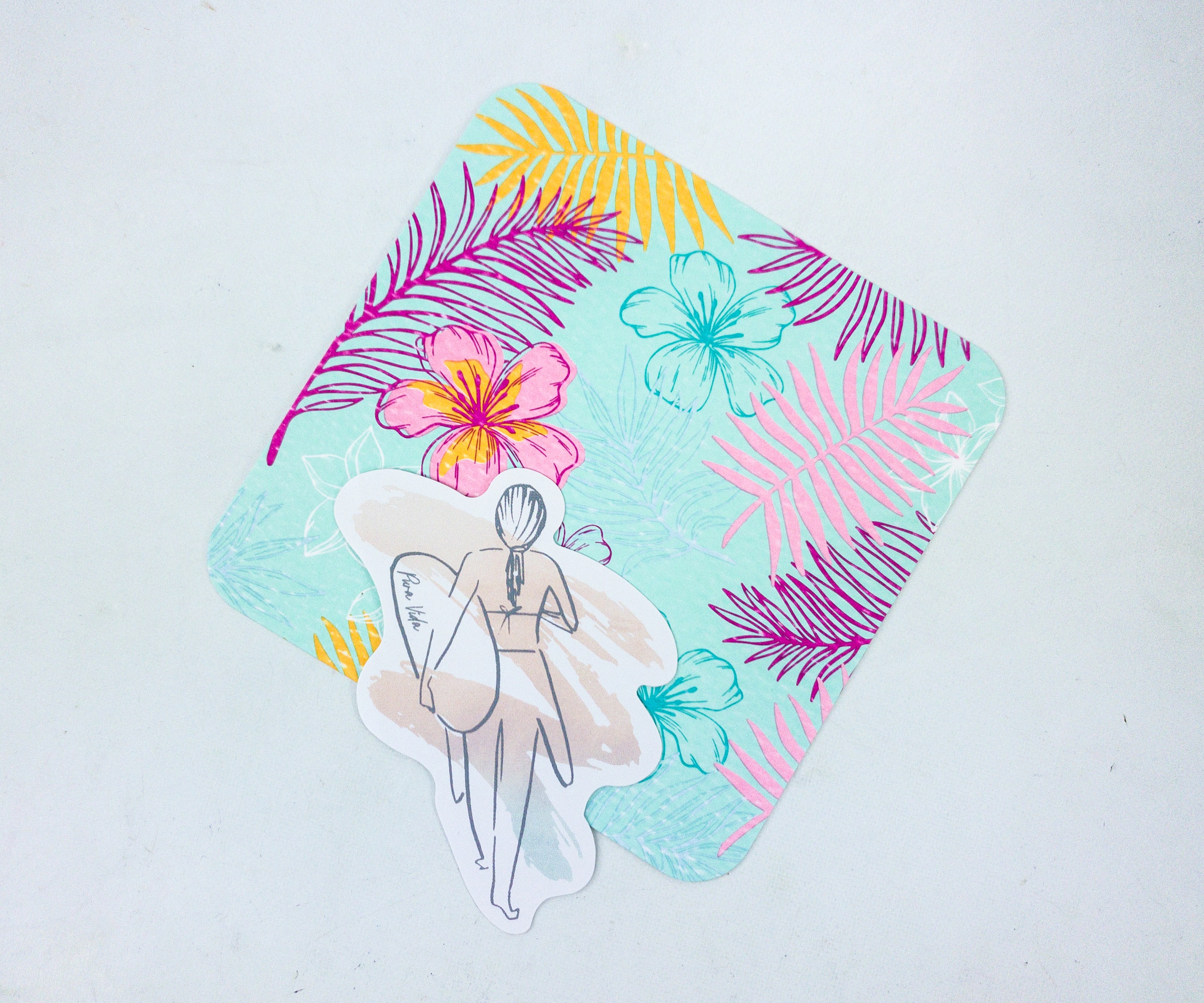 A card and a sticker were included in the box.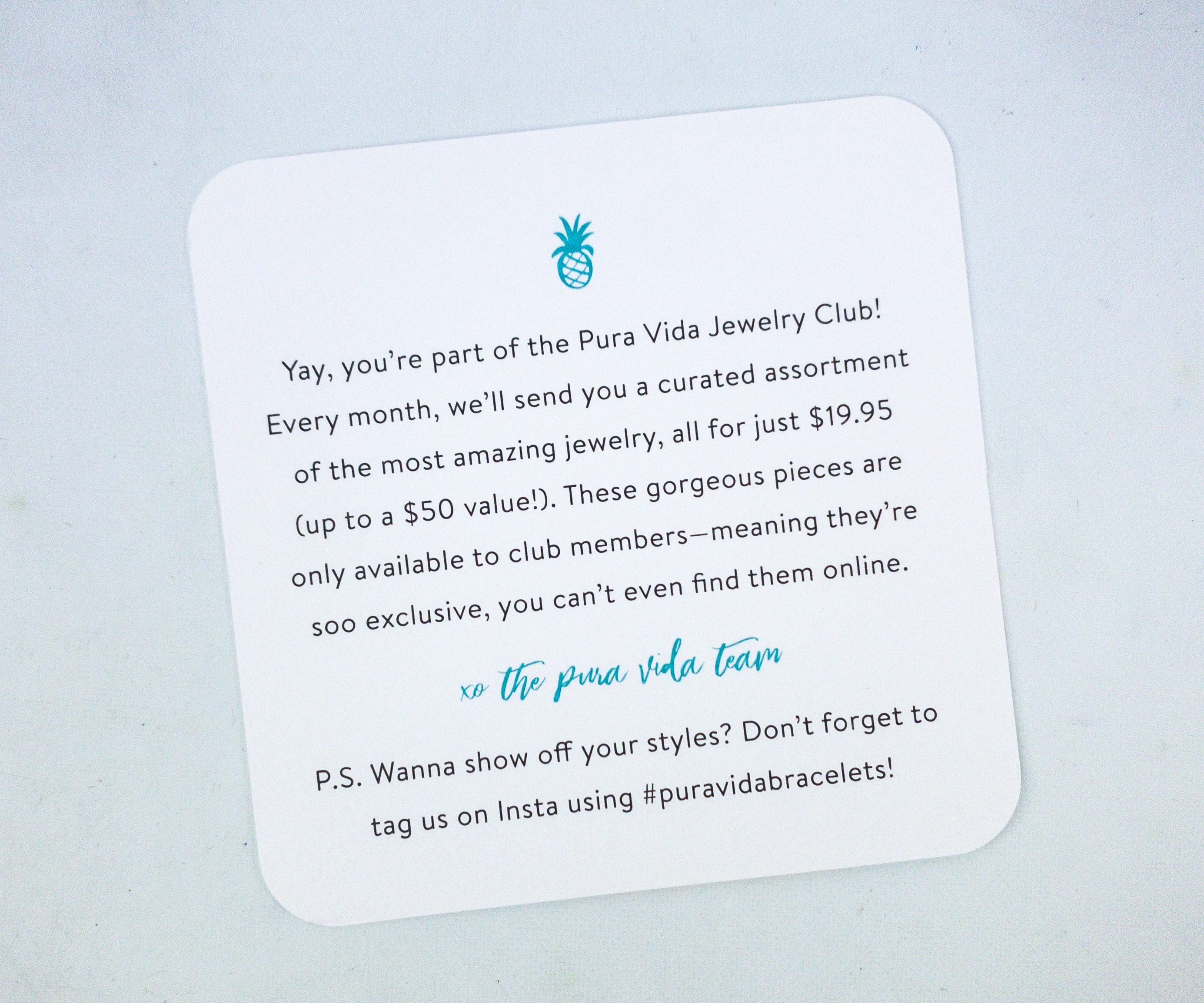 The card has a welcome message from The Pura Vida Team.
The booklet indicates that Pura Vida provides 200+ full-time jobs for artisans worldwide!
Inside the booklet is Pura Vida's story, how they started and also the meaning behind the brand. Apparently, "pura vida" means "pure life" in Spanish.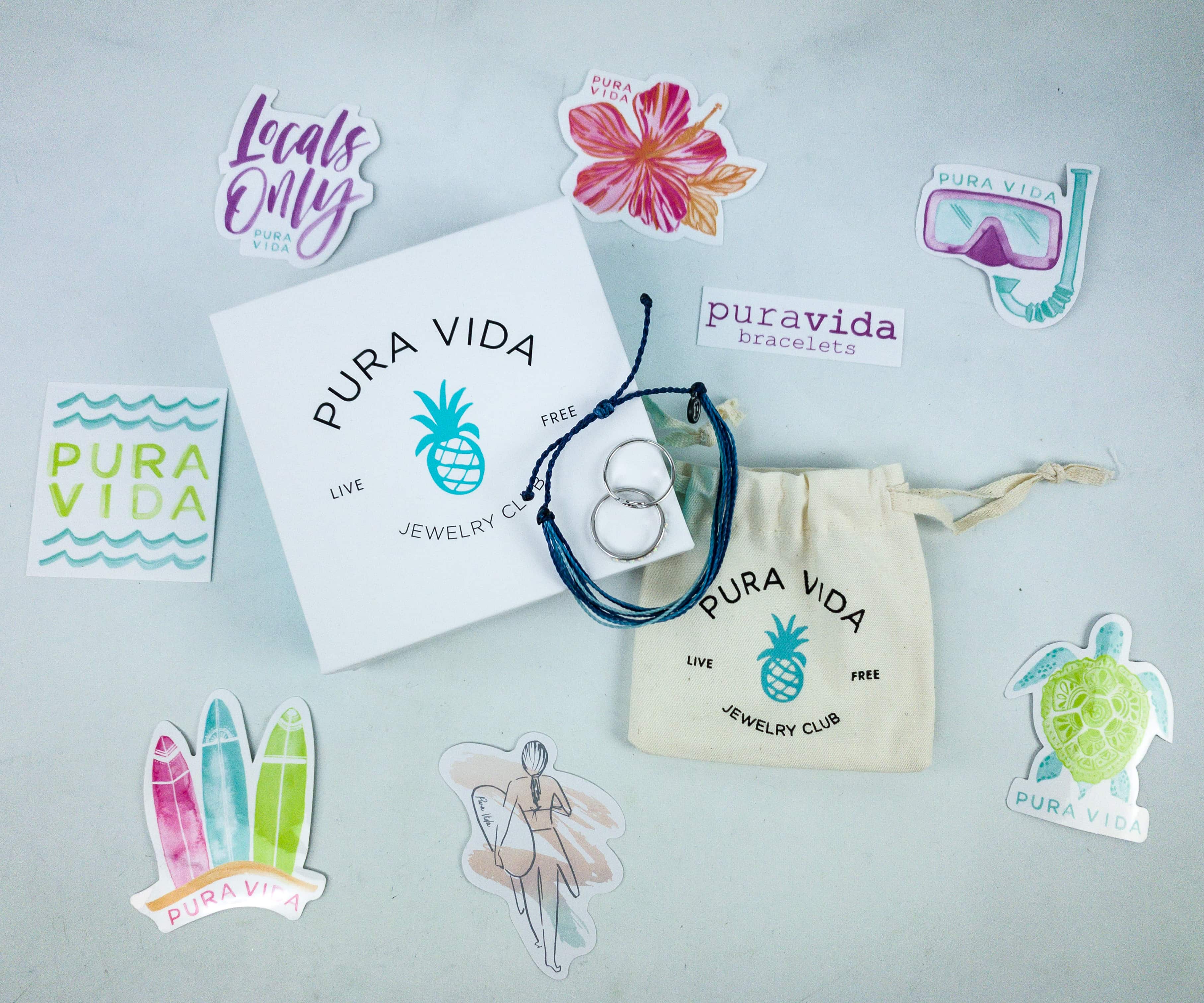 Everything in my box!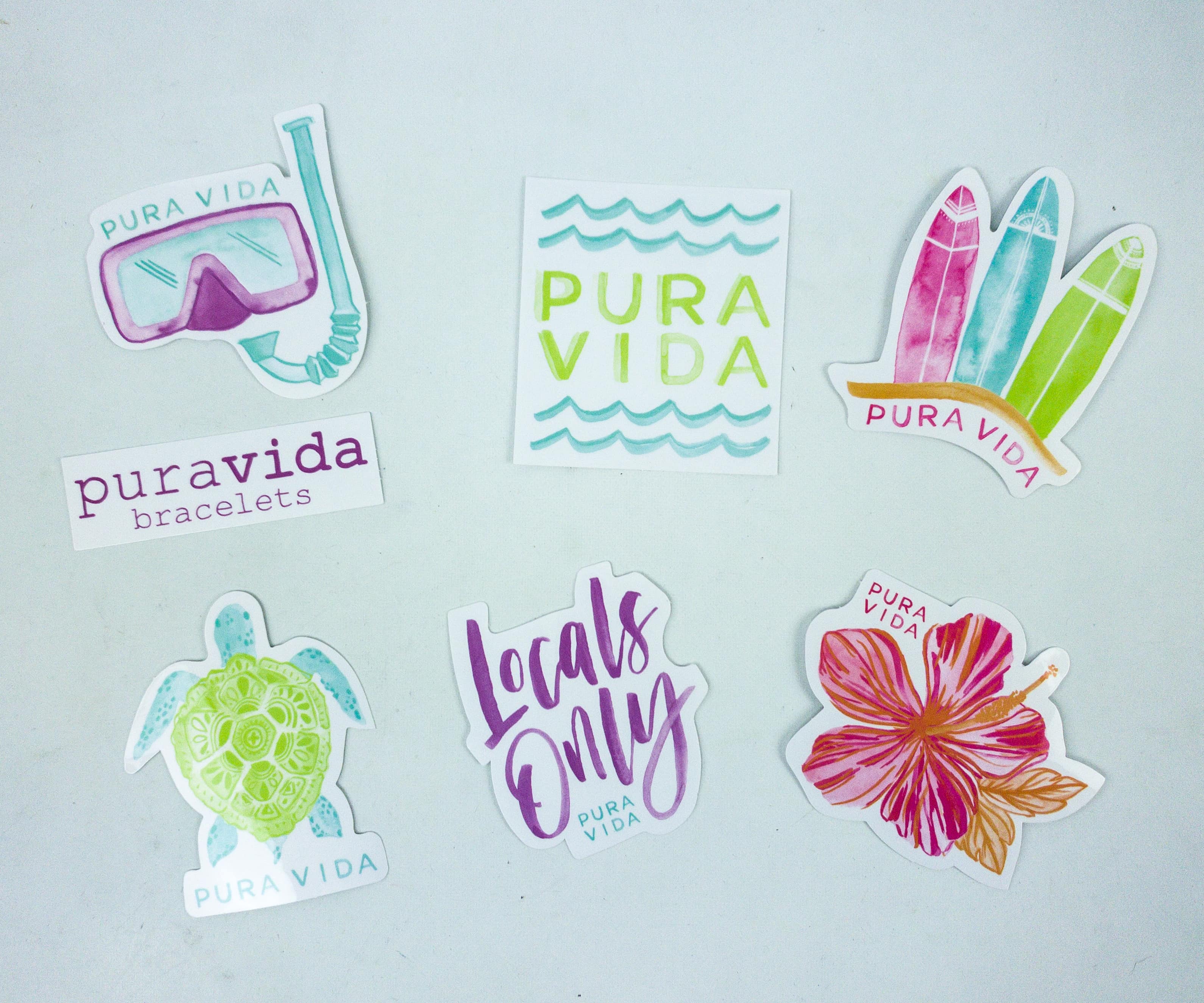 Another set of cute stickers came with our jewelry this month! The tropical theme is always a refreshing sight!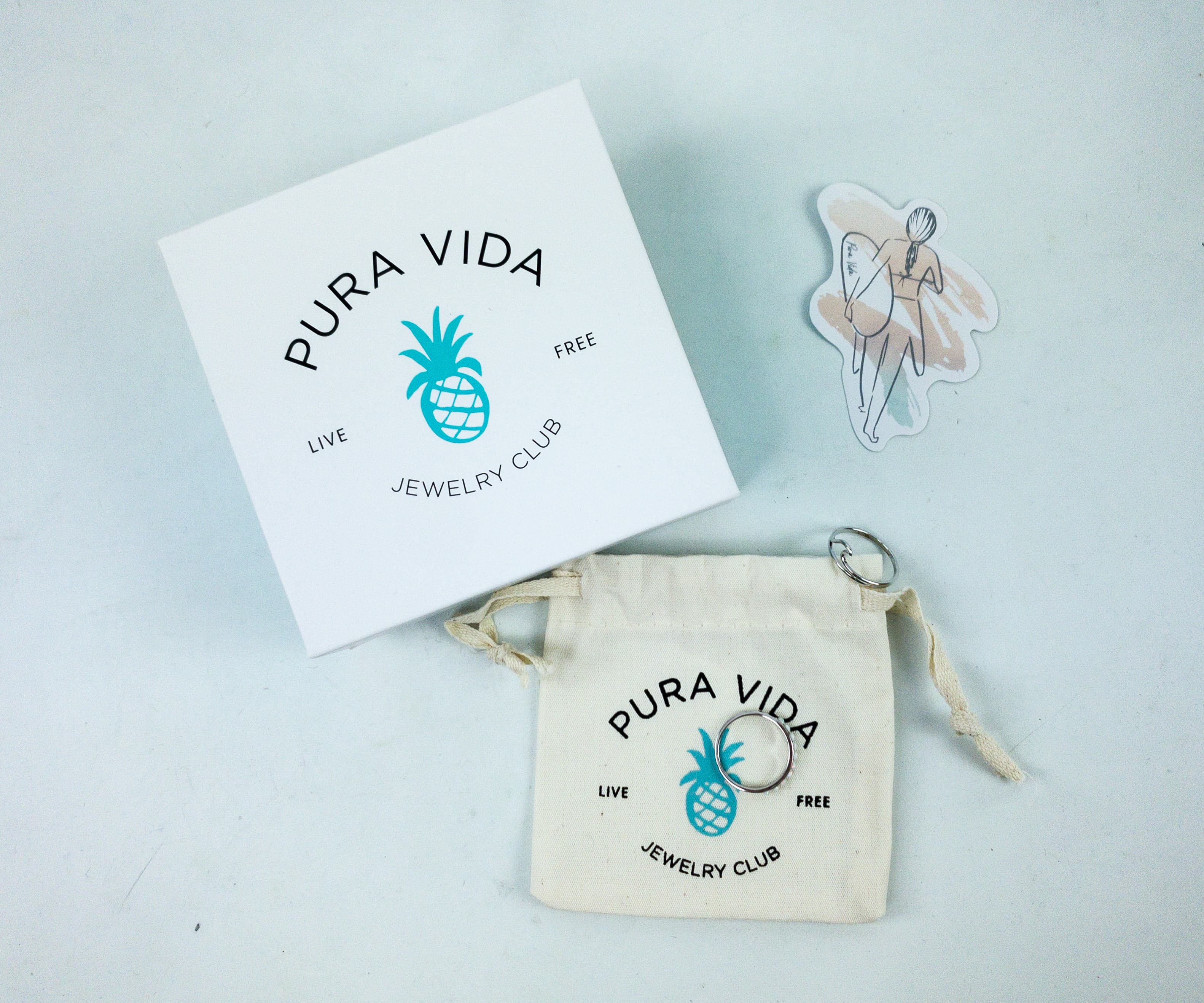 I'm so excited to dig in!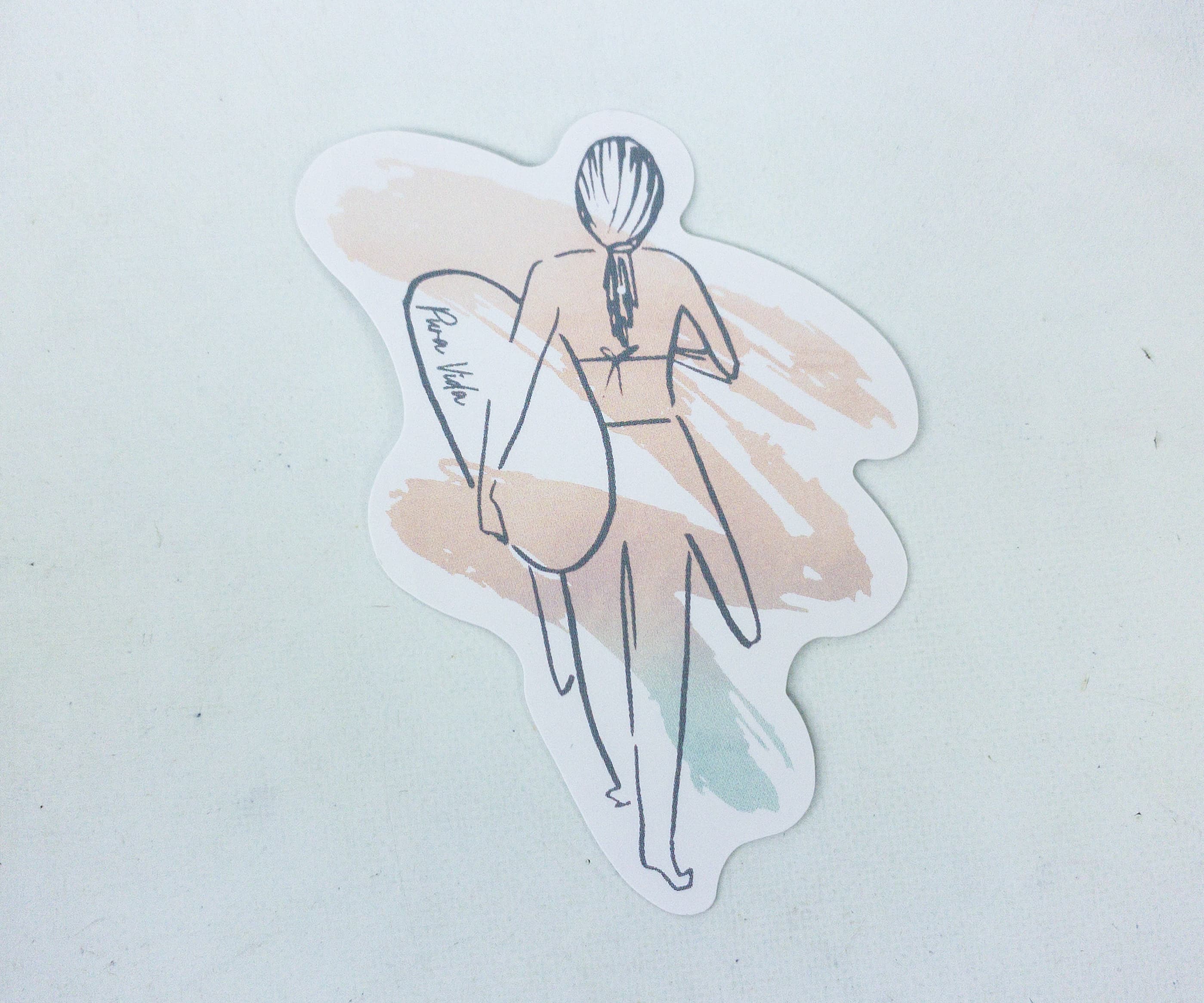 We got another surfer girl sticker!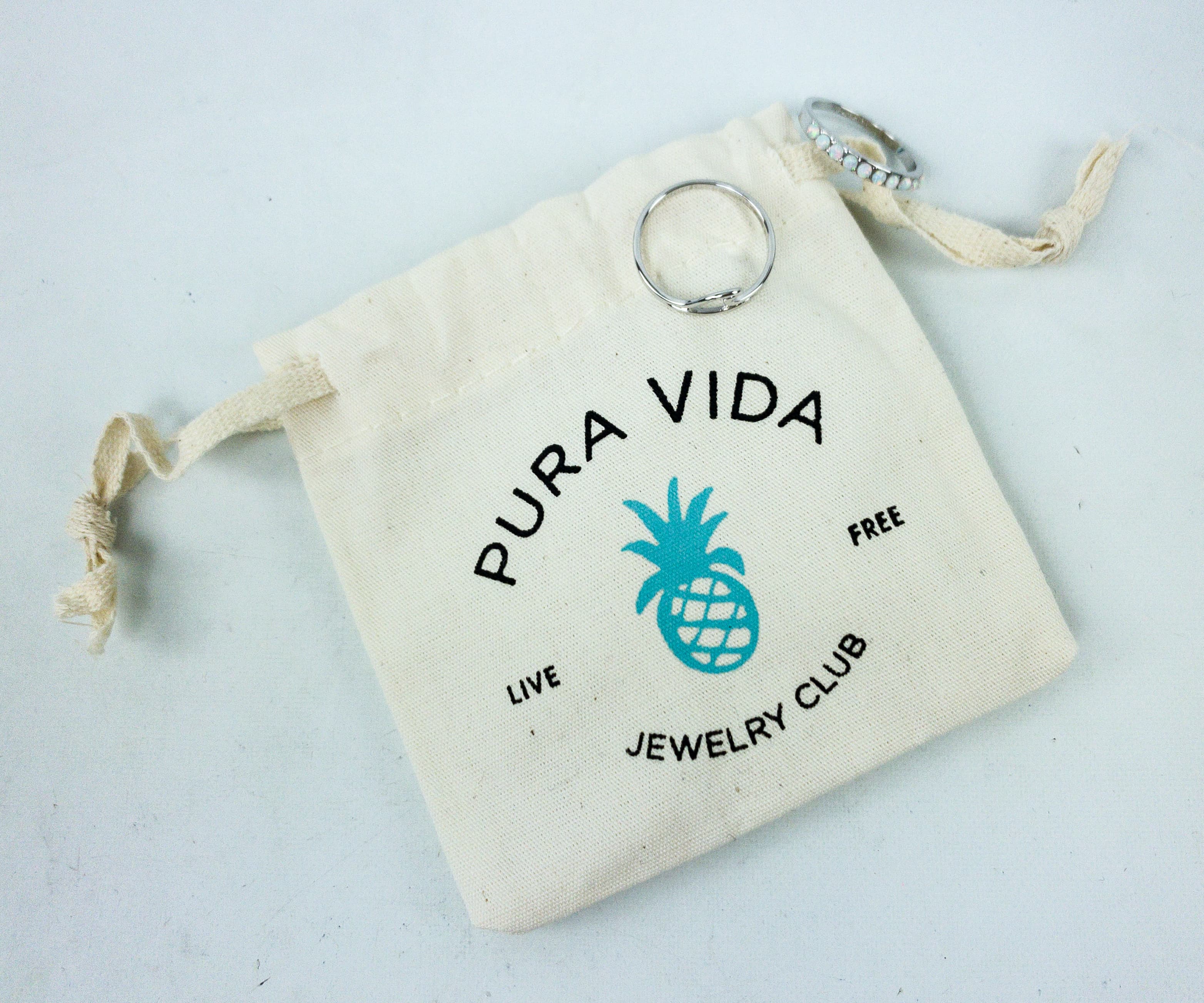 The first jewelry for this month came inside this cute pouch with the Pura Vida Logo!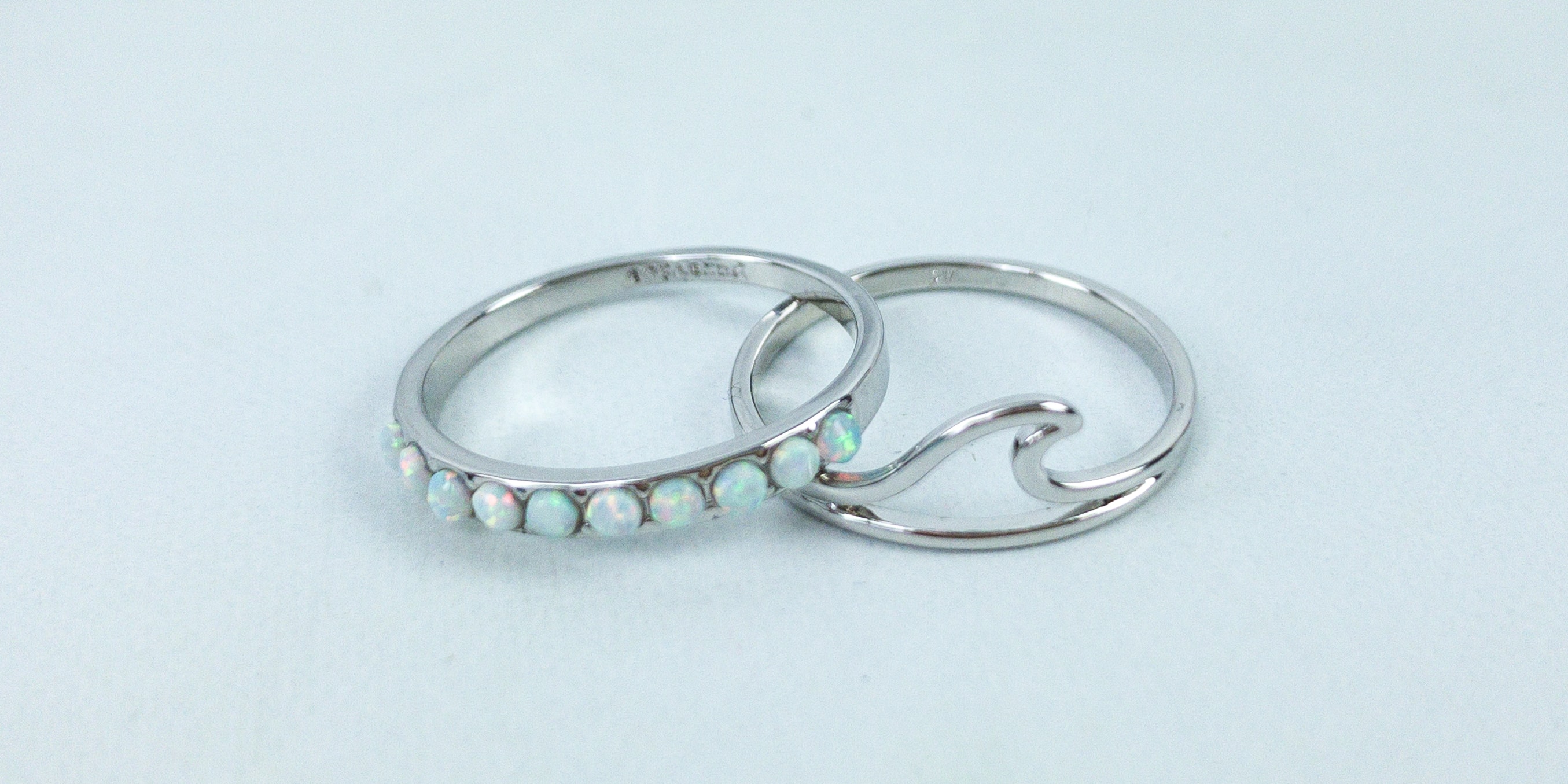 It's a set of silver stackable rings that remind me of the ocean!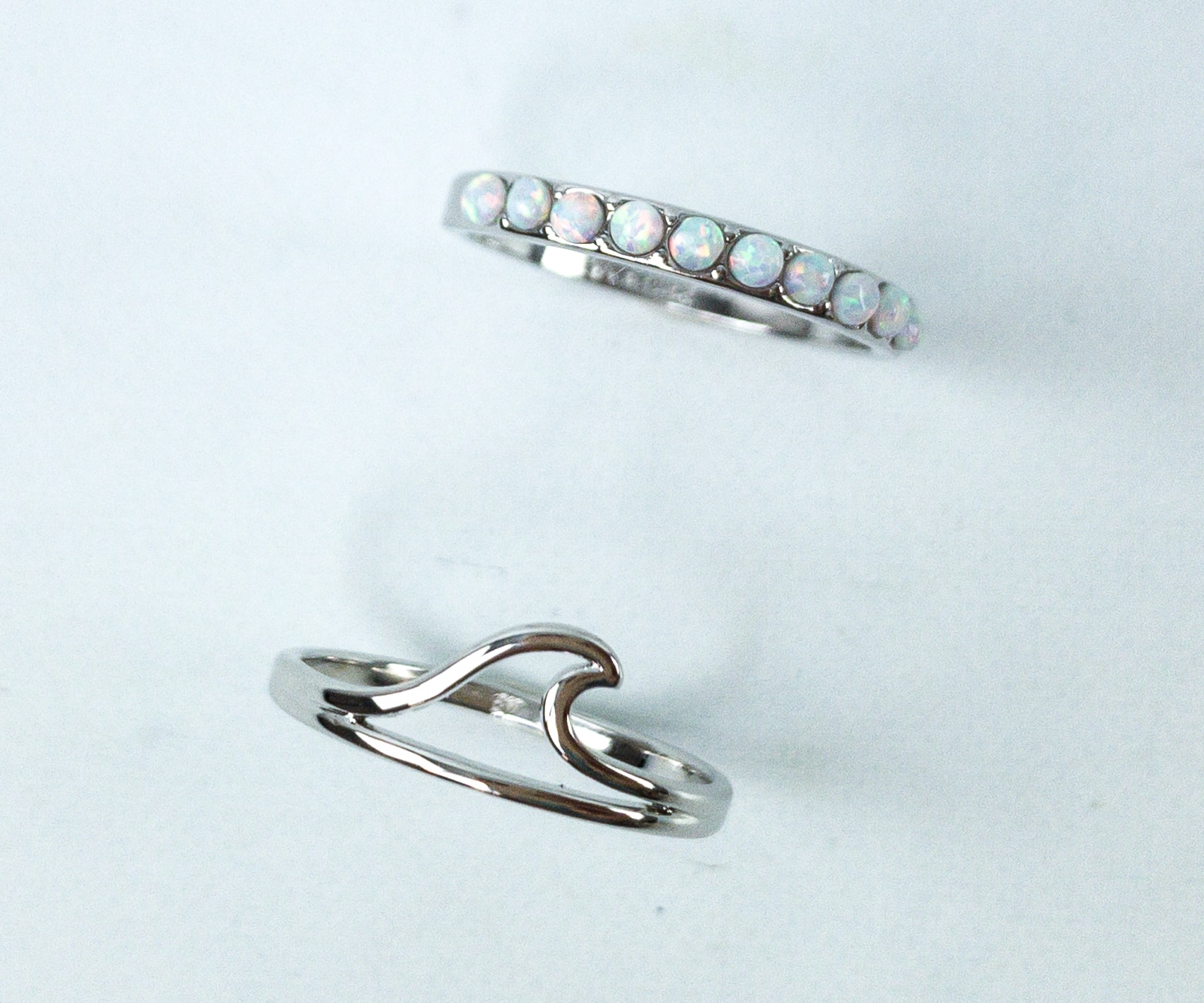 They look so pretty up close!
First one is studded with opal stones. I like how the stones reflect the light and show different colors on each facet!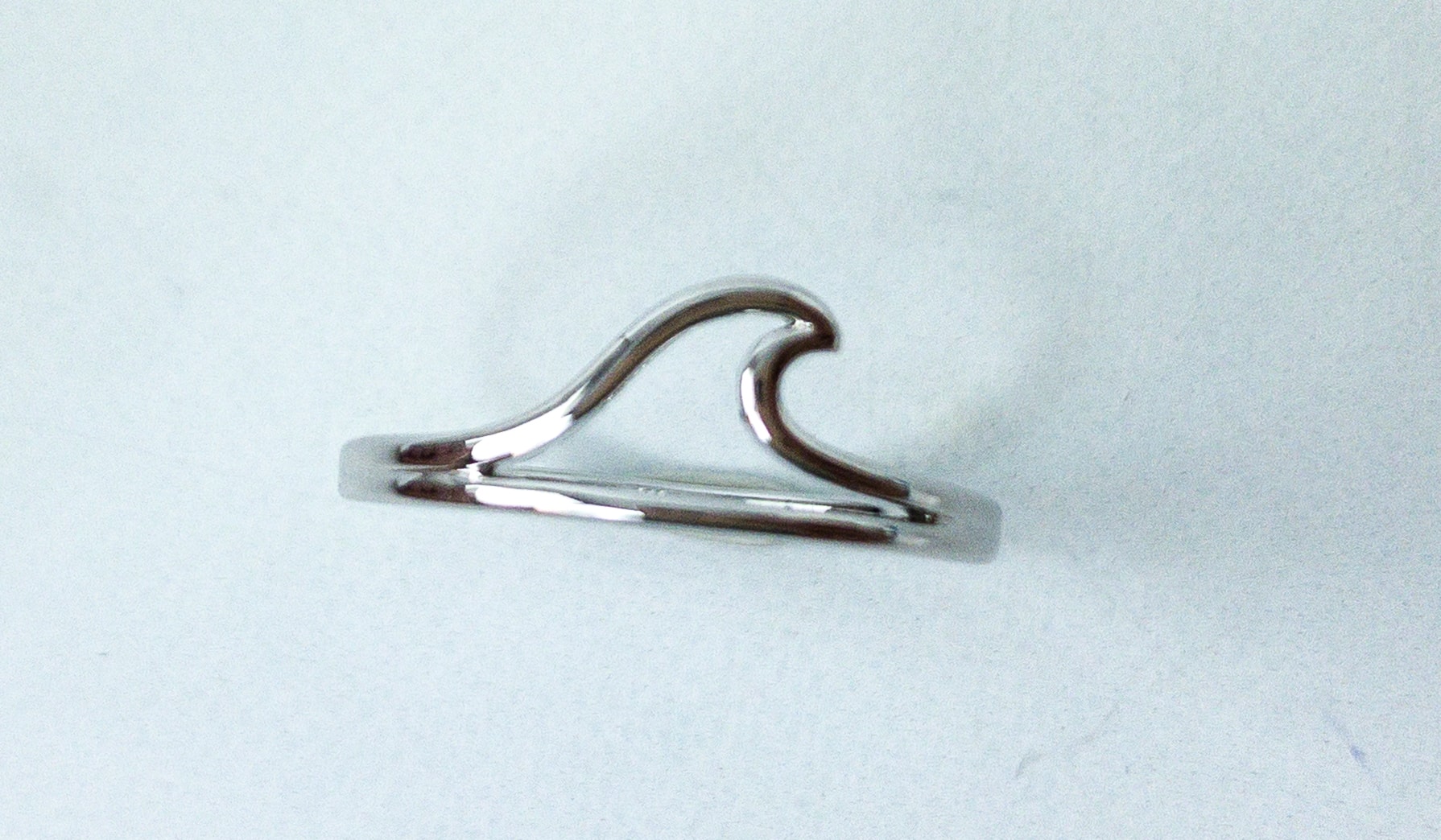 This ring features a detail inspired by the tidal wave and I can feel the beach vibe already!
They look so good when stacked together!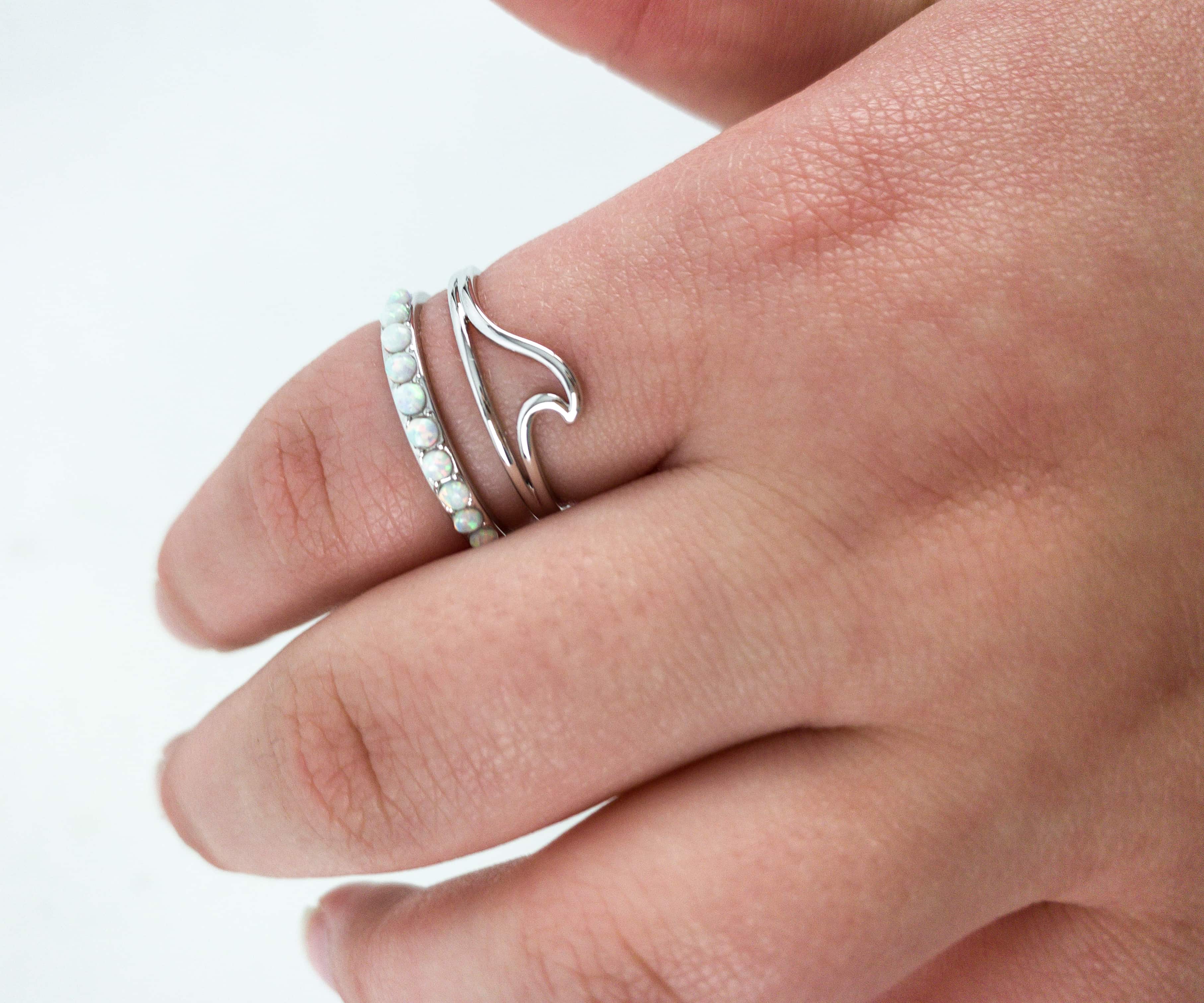 The way the light reflects from the opal stones is just stunning. The bold yet dainty style of the tidal wave really catches people's attention! This set is going to be a total conversation starter!
Next item also came in a small drawstring pouch.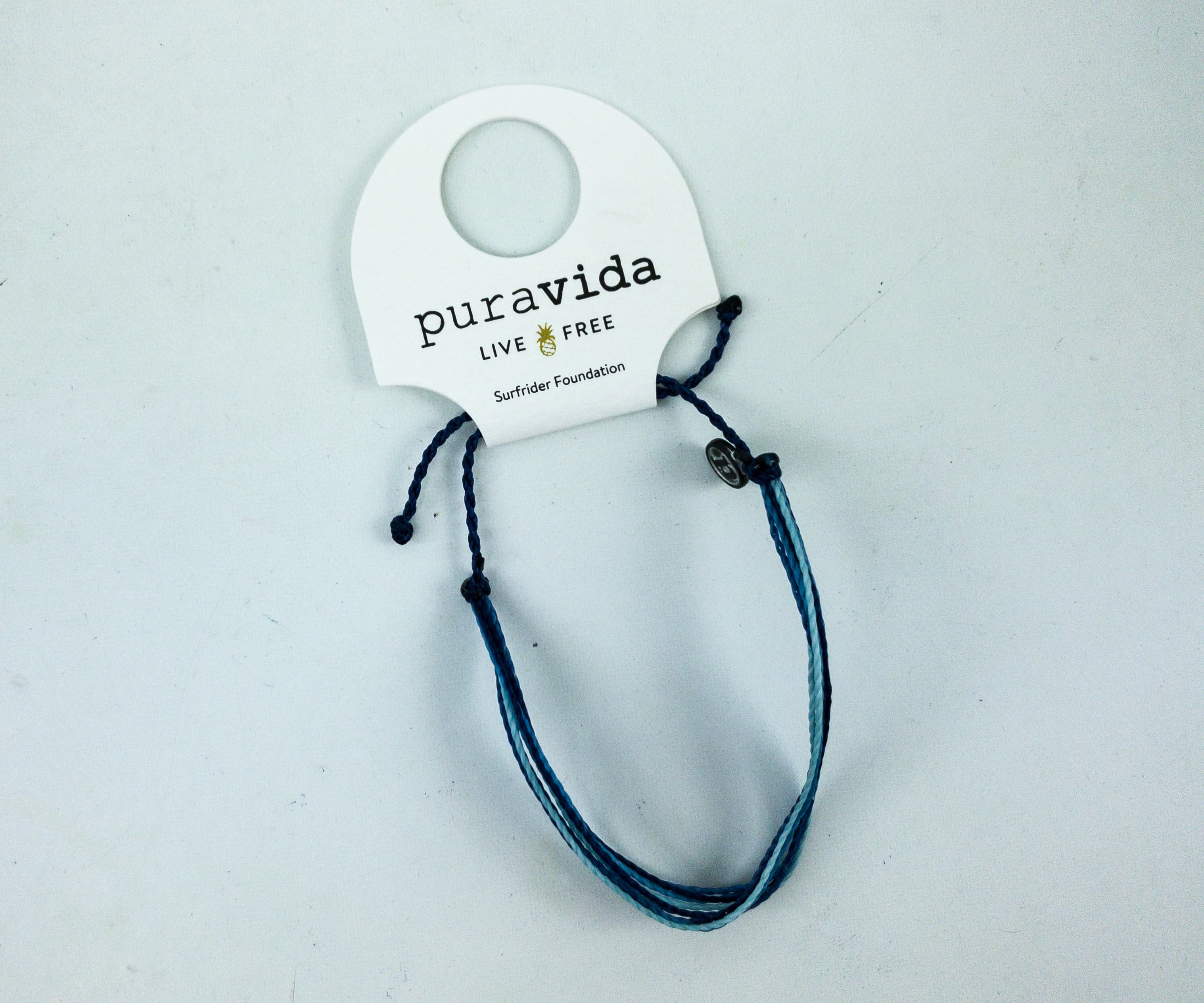 It's a multi-layered bracelet!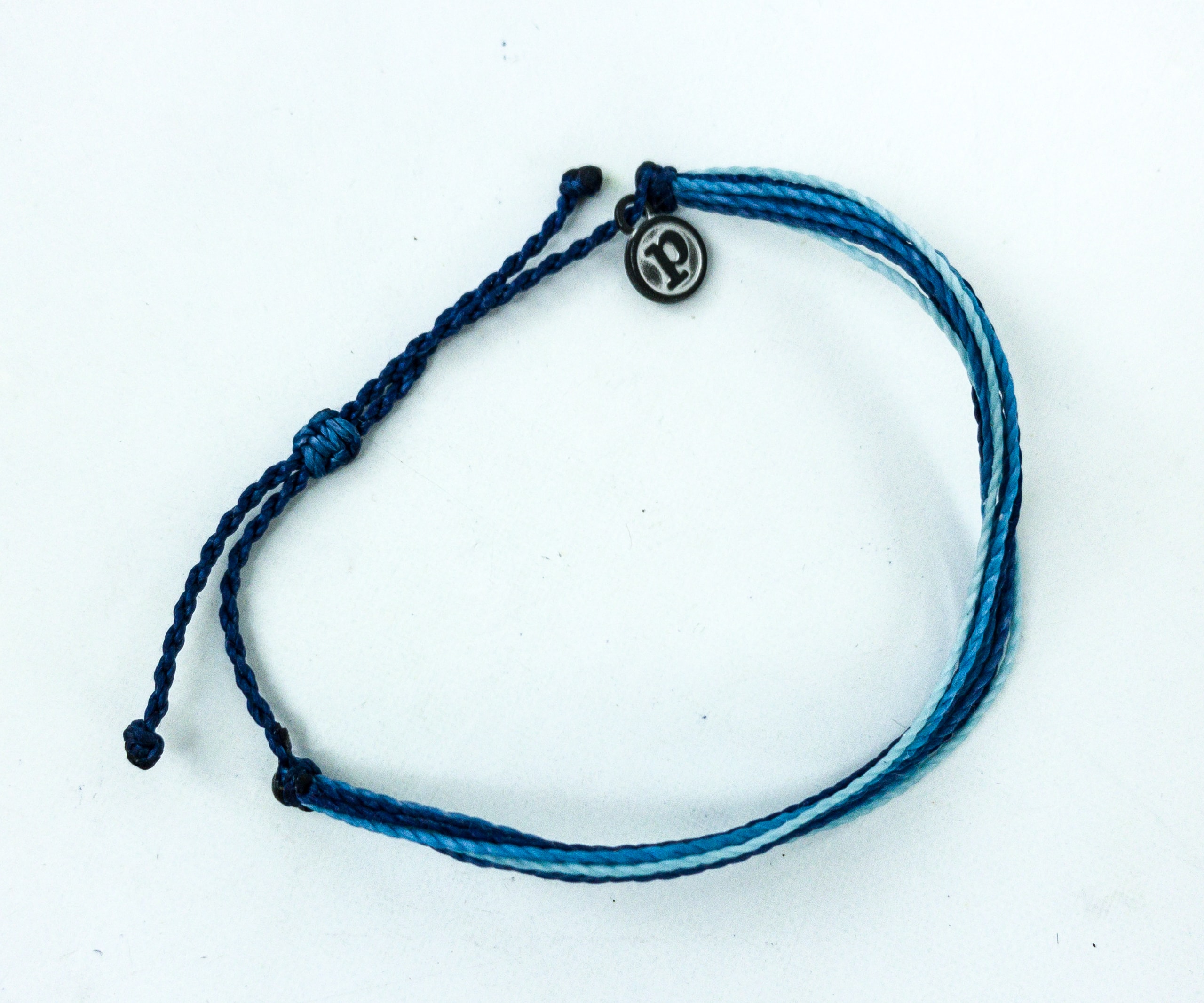 The knot enclosure makes it easier for us to adjust the size of the bracelet.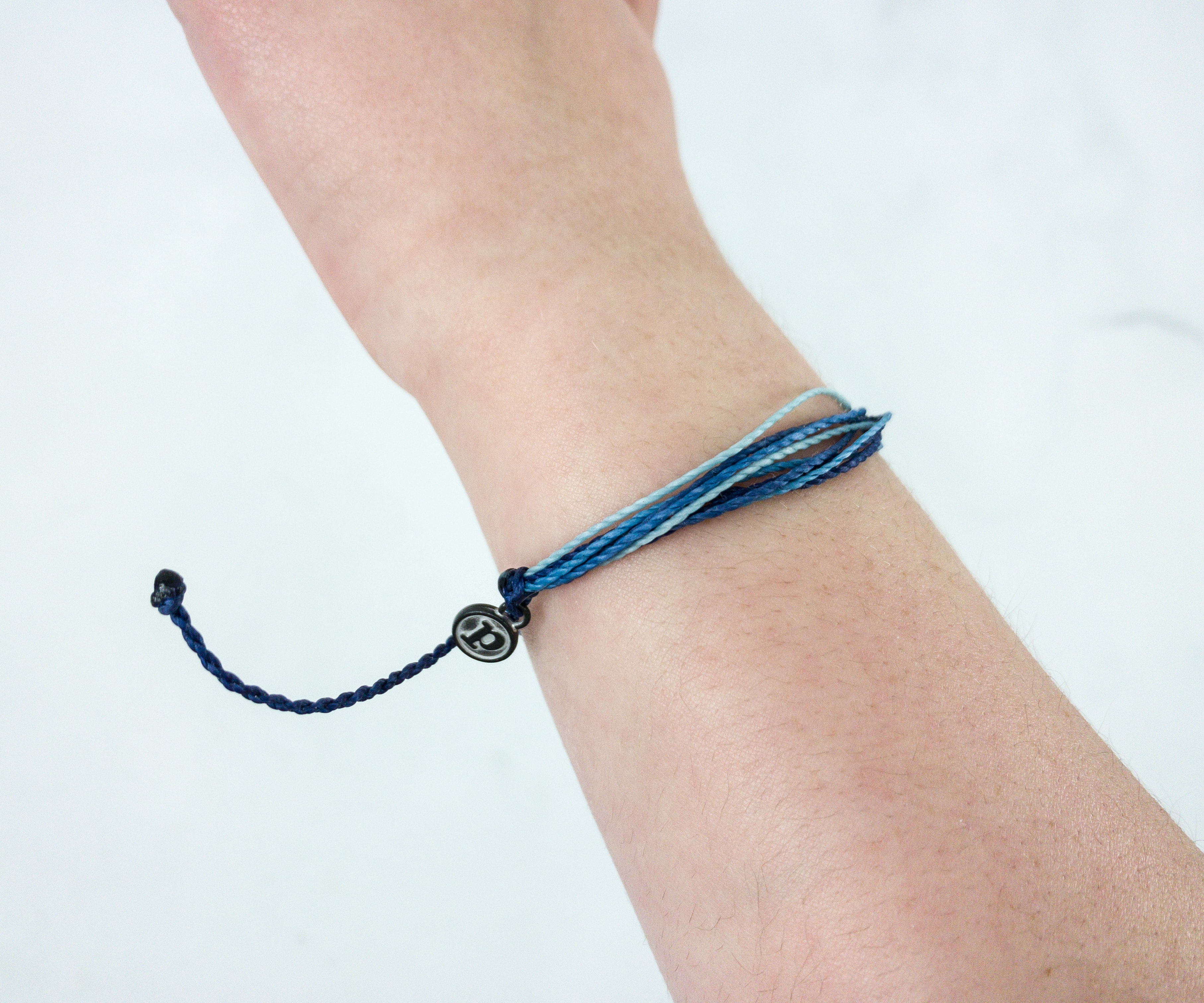 Three different shades of blue braided bands depict the colors of the ocean and it's a lovely sight to behold!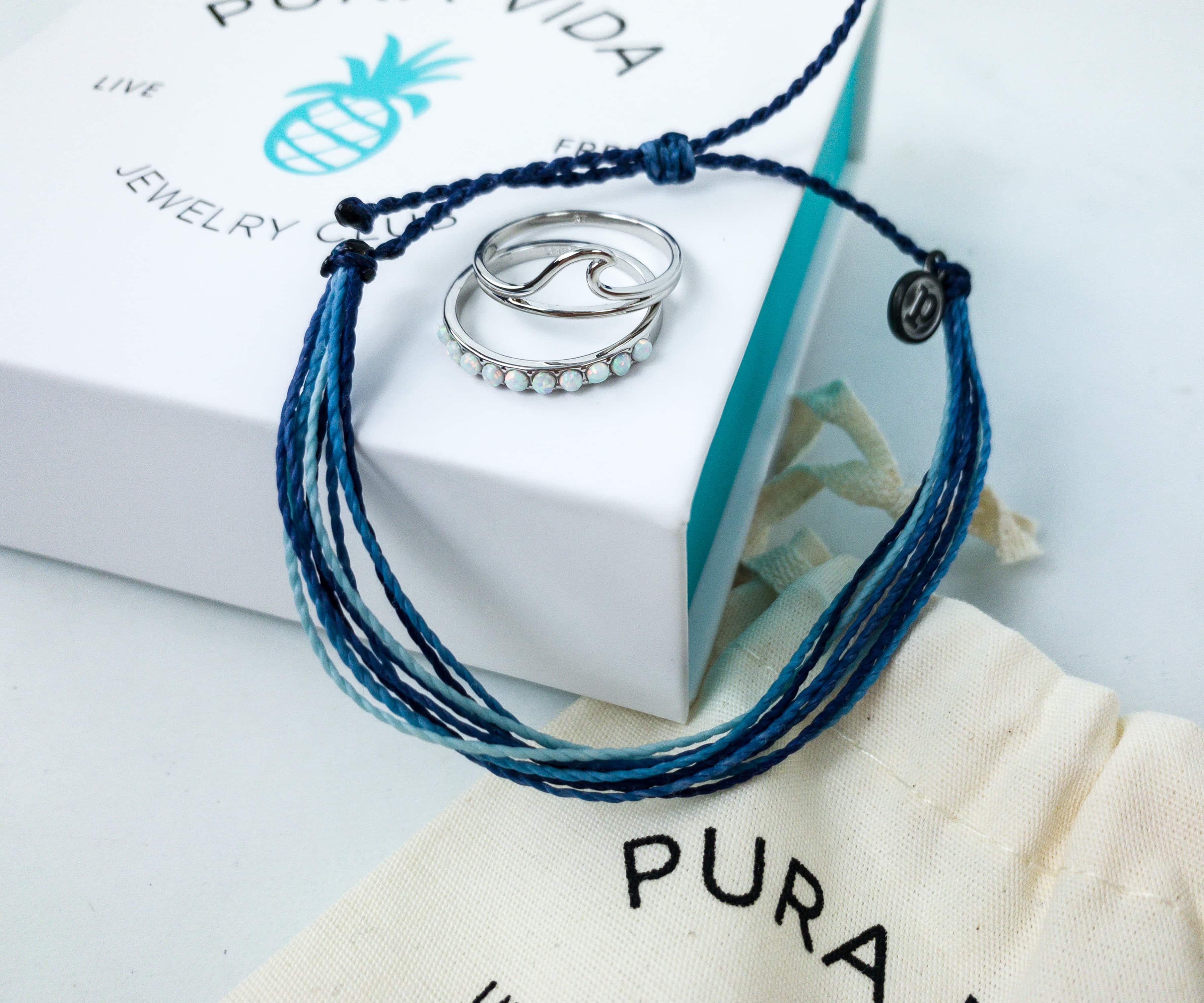 I love that the items complement each other!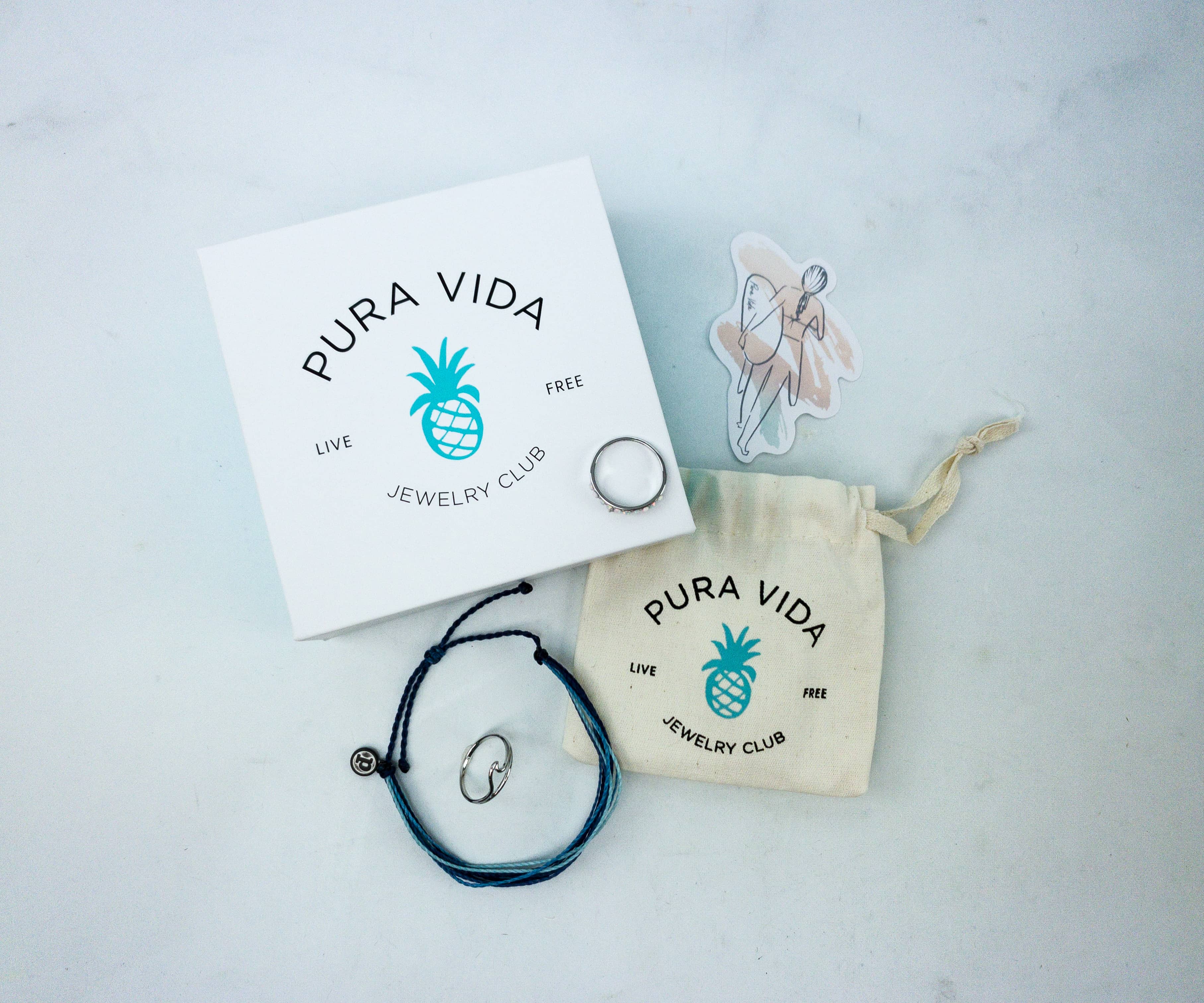 This set is very reminiscent of days of fun under the sun! I can't wait to see the ocean again!
This moth's accessories went really well with each other. We got a beach vibe going and now I want to visit a beach! I love that the rings can be stacked or worn separately. The bracelet is also cute. I feel like this set has its own character and I couldn't be happier! If you're into artisanal jewelry like us, Pura Vida Jewelry Club would be a great subscription choice! You're sure to get amazing items every time. I can't wait for next month's box! I want to see how they'll top this awesome curation!
Are you getting the Pura Vida Jewelry Club?