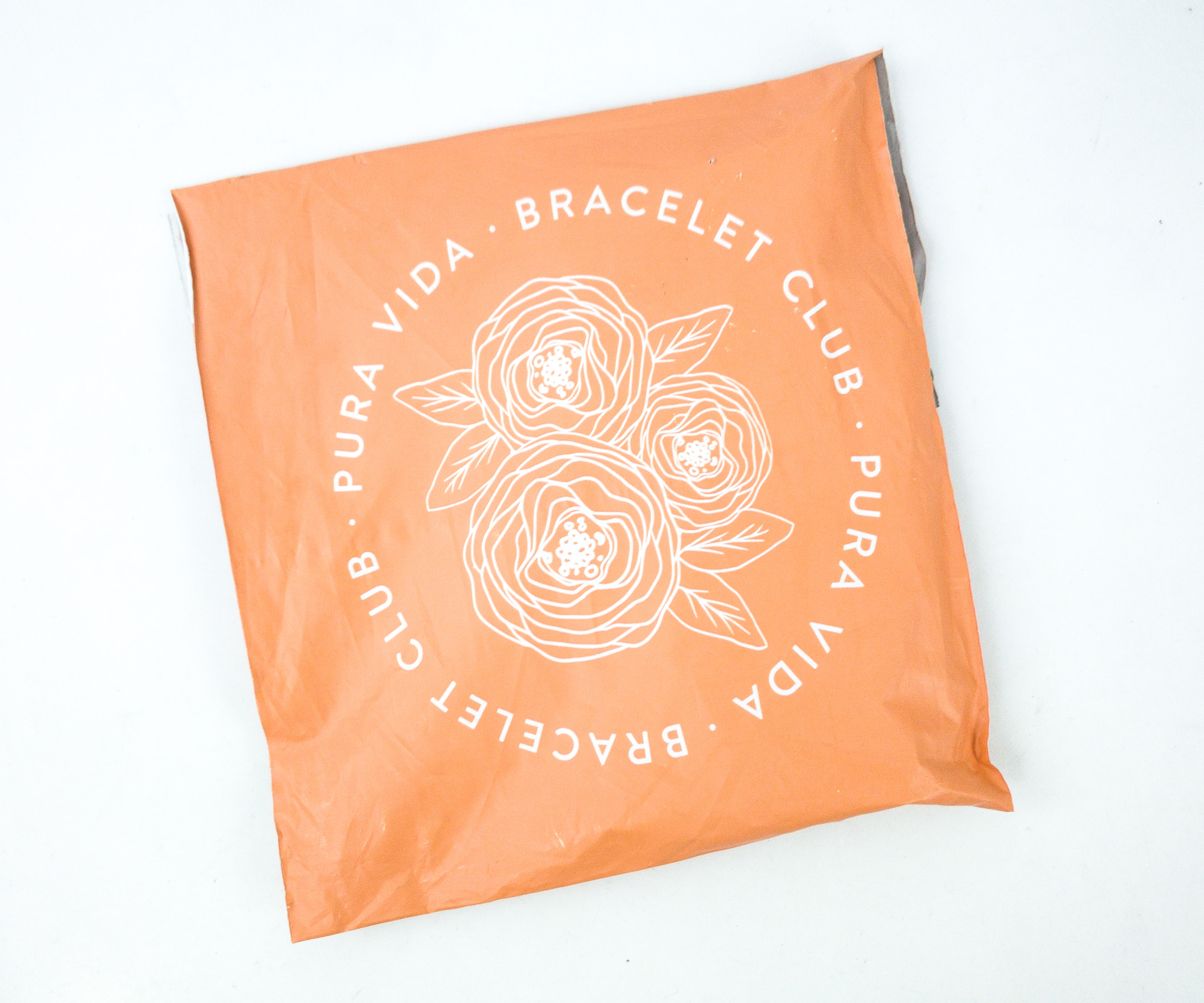 Pura Vida Bracelets Club is a monthly subscription that delivers 3 stylish, trendsetting, and exclusively designed bracelets, carefully curated by their own team of influencers and fashion stylists. The orders are shipped out within 4 -5 days of purchase, and the pack arrives on the 15th of each subsequent month.
DEAL: Get one month FREE with a 6-month subscription and three months FREE with an annual subscription! Deal applies automatically, just VISIT AND SUBSCRIBE.
You can also save 10% on anything in their shop by using coupon code PVSAVE10. Subscription not included.
Inside the box is a booklet and pouch that contains the featured bracelets of the month.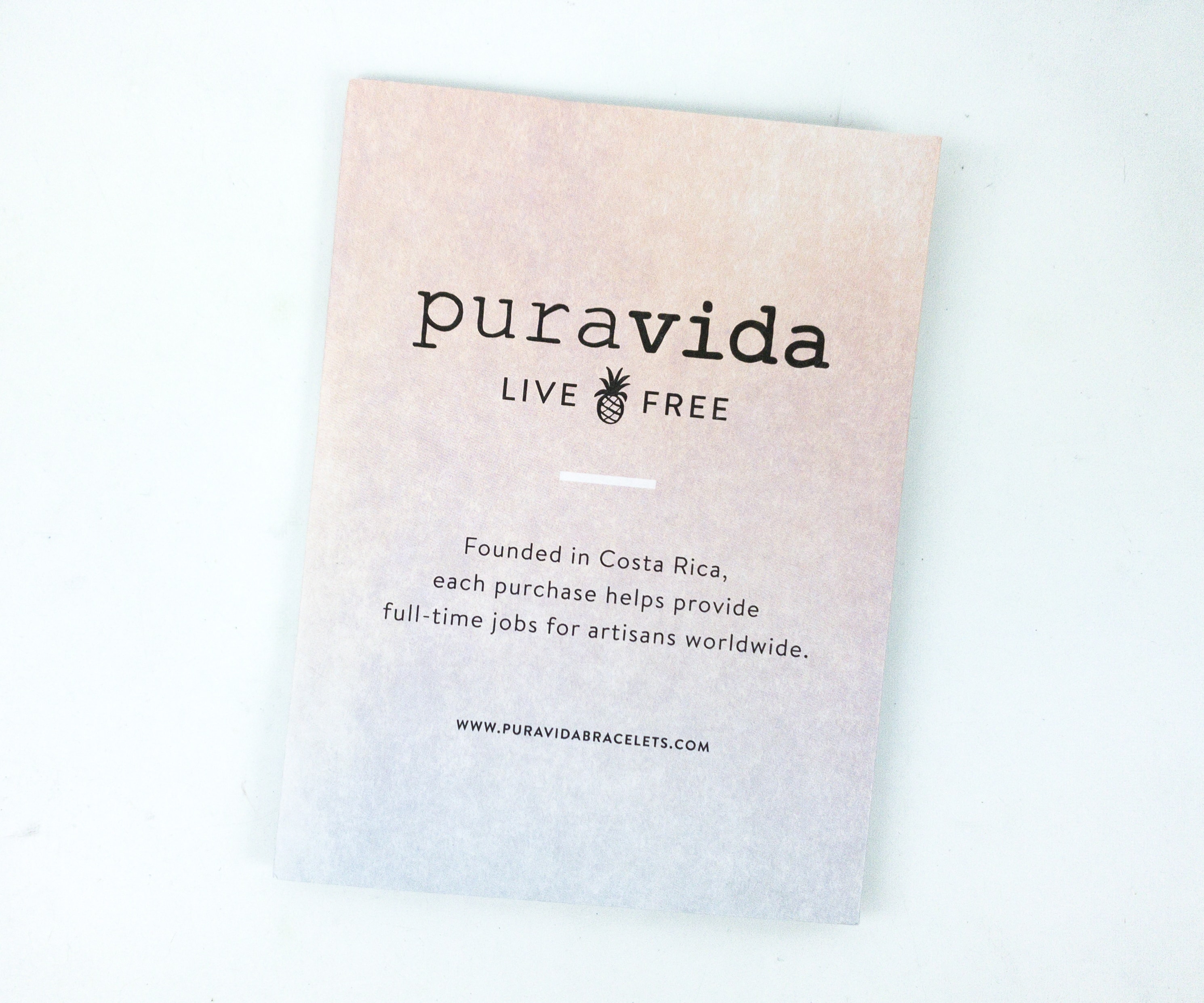 According to the booklet, Pura Vida is founded in Costa Rica and they are bound to help provide full-time jobs for artisans worldwide.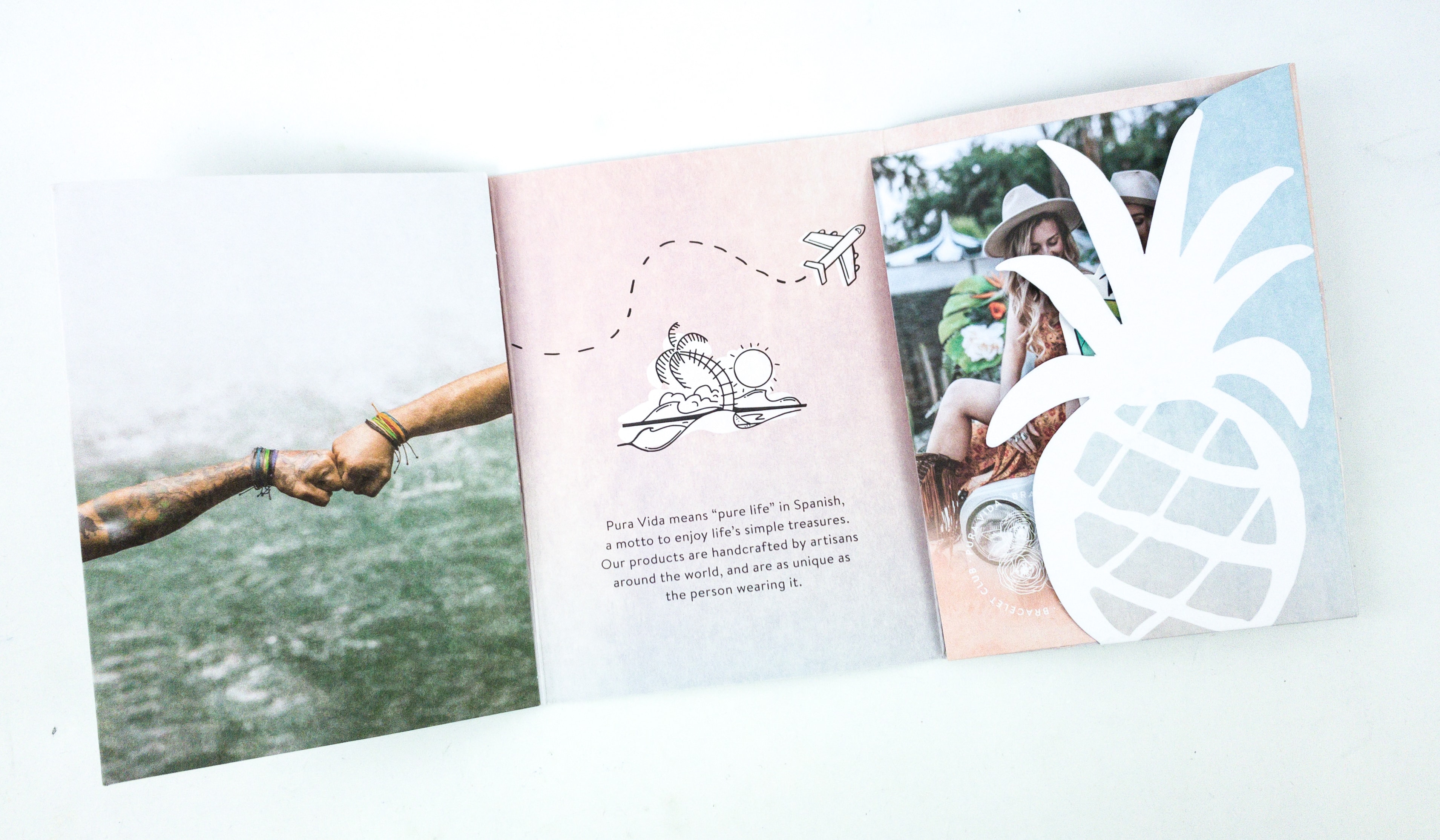 Every purchase of the bracelets helps support hundreds of artisans providing them steady income, employment opportunities, and a positive work environment.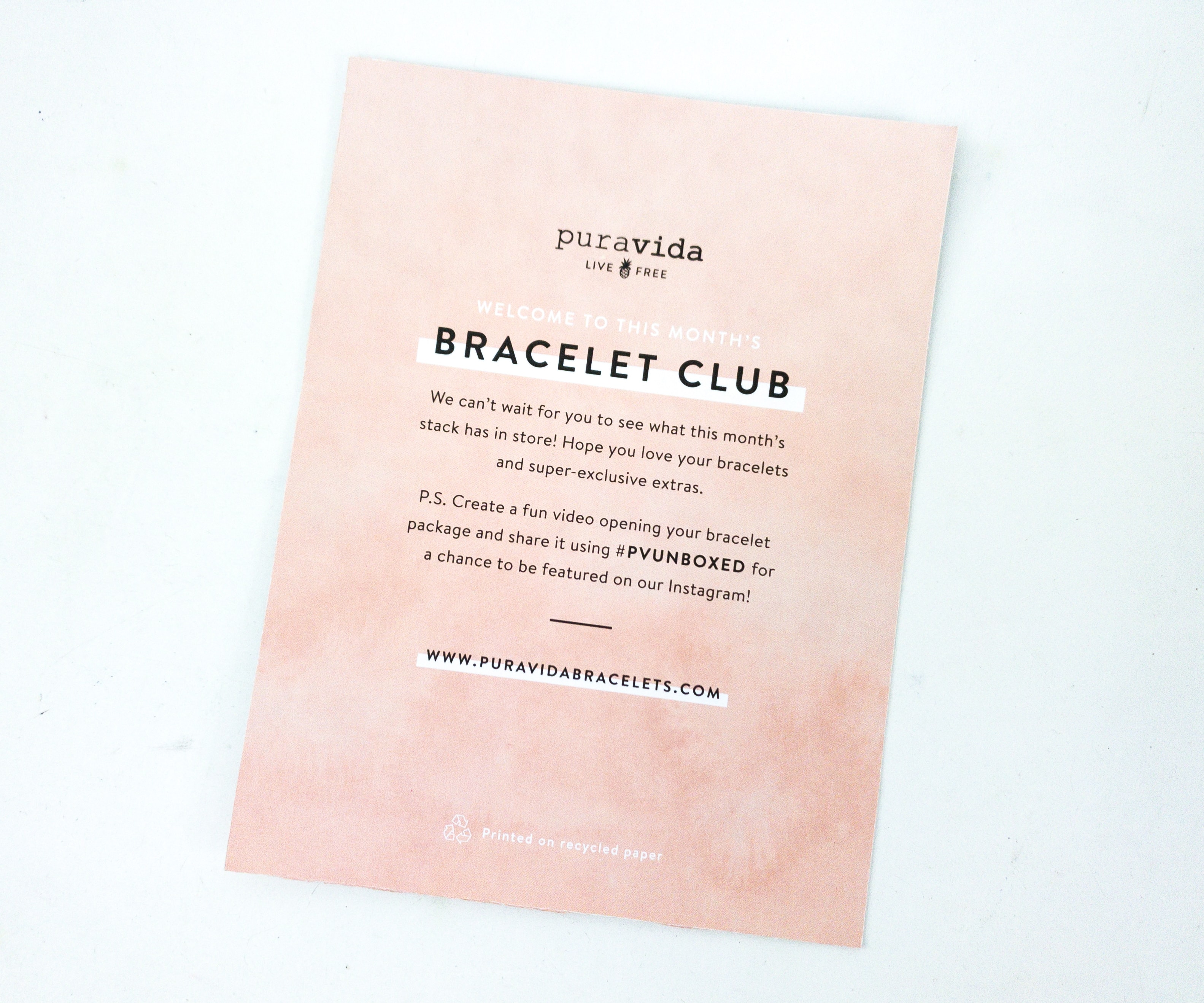 This card welcomes us to the Bracelet Club and invites us to share our arm candies for a chance to be featured on their Instagram page!
Inside the booklet is Pura Vida's story, how they started and also the meaning behind the brand. Apparently, "pura vida" means "pure life" in Spanish.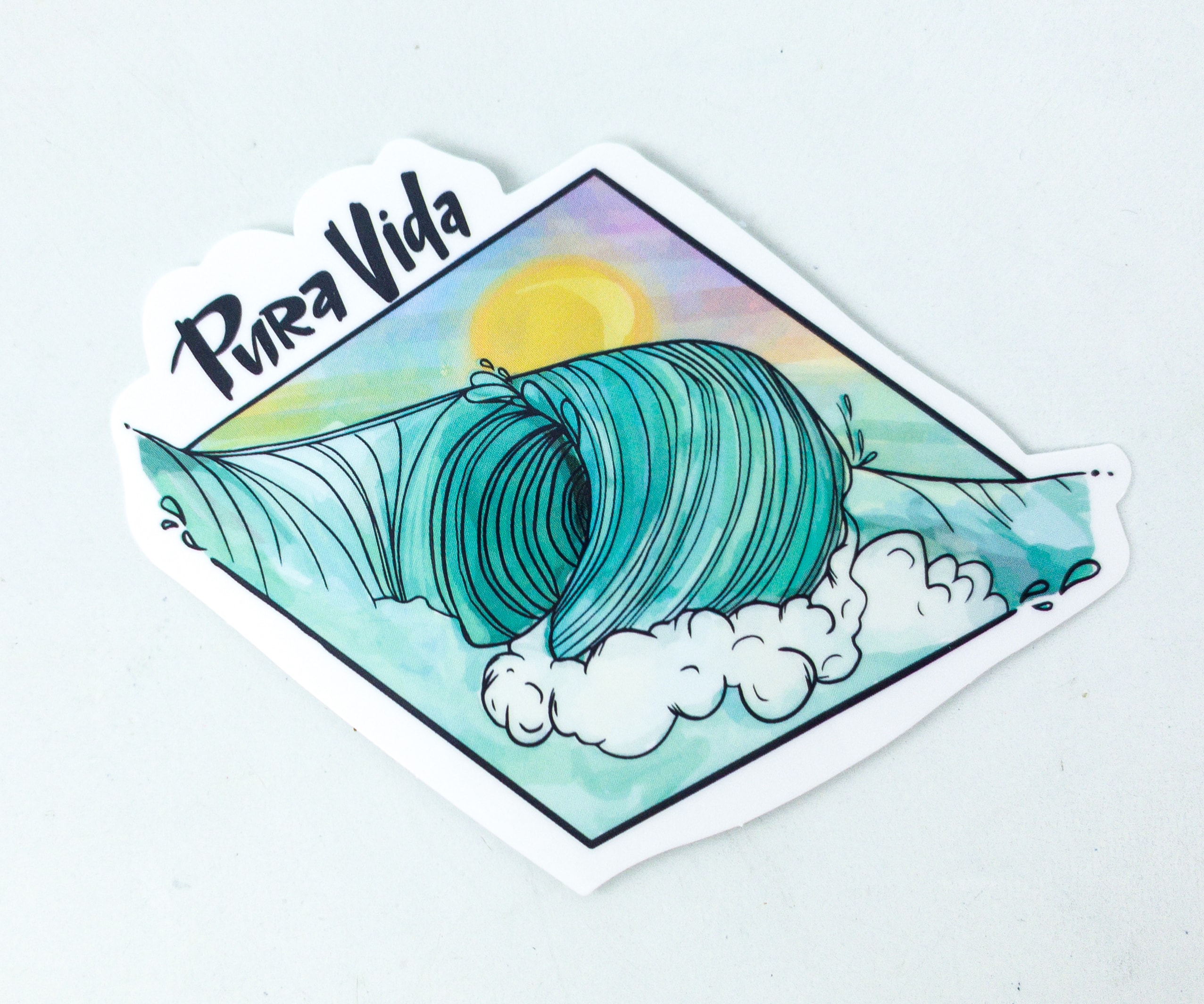 The sticker features a full wave of the ocean under the bright, golden sun!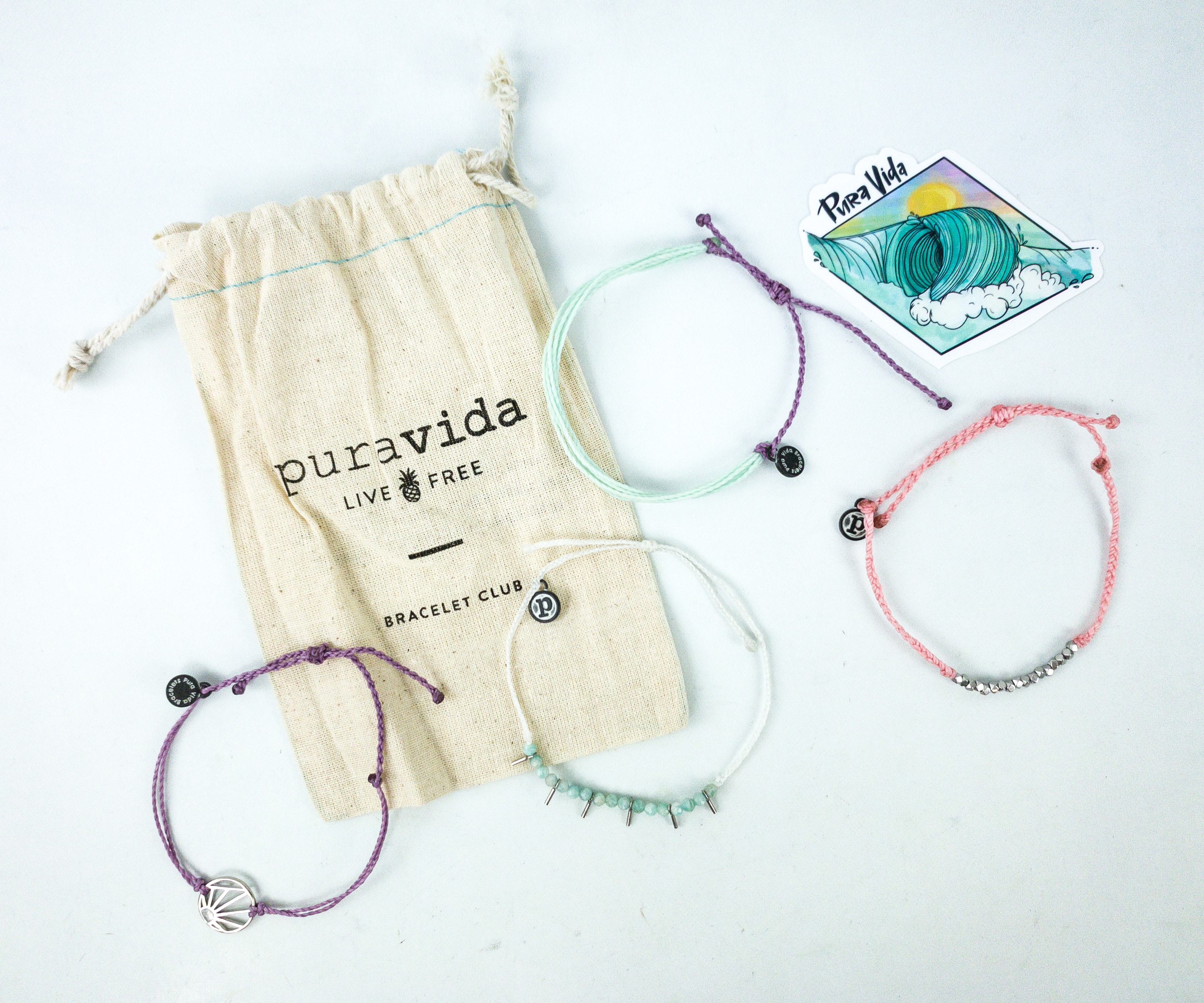 Everything in my January 2020 Pura Vida Package!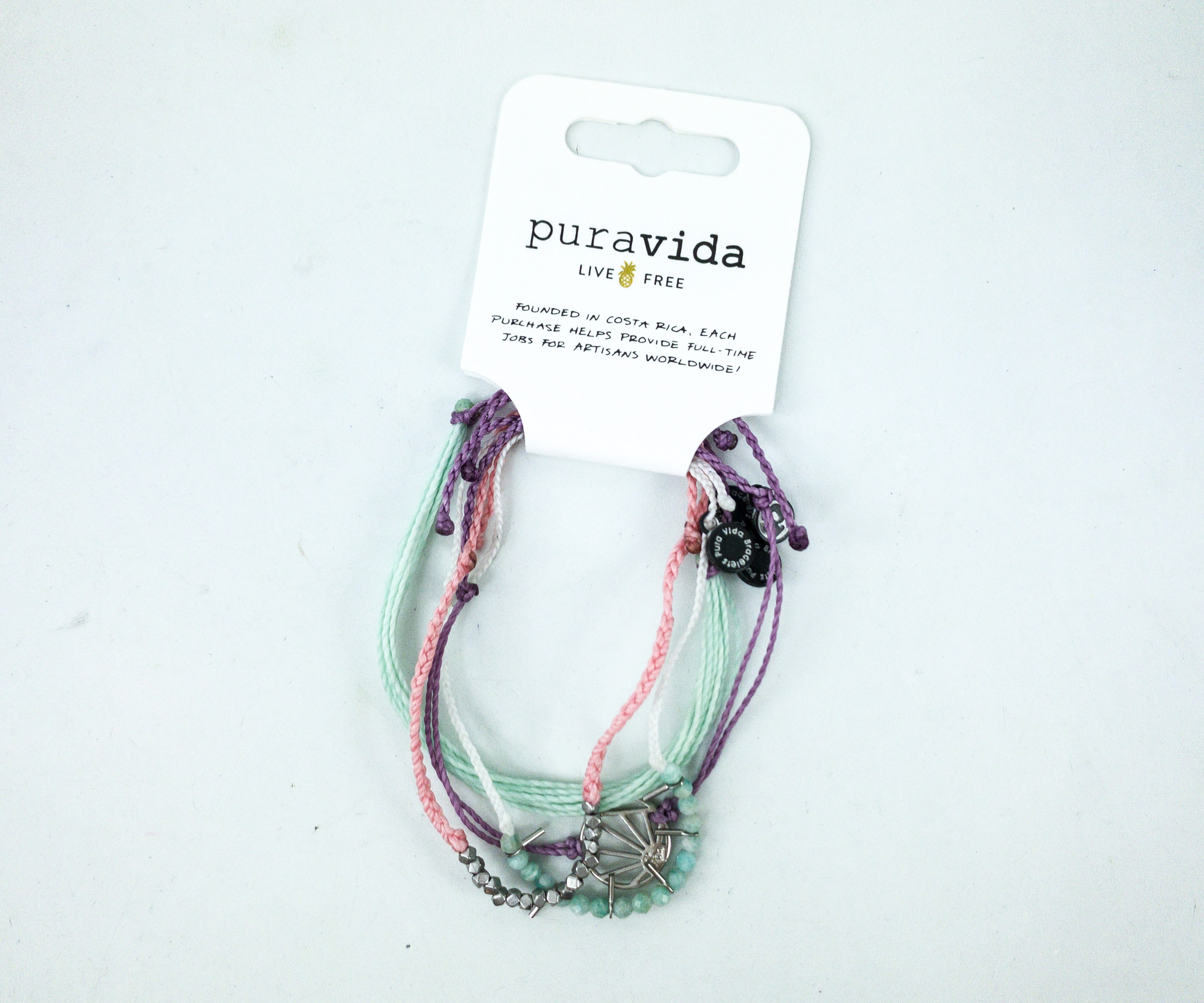 The bracelets came in one sleeve.
First up, we got this beautiful purple bracelet that has a silver-colored charm attached in the middle. The charm reminds me of the rays of the sun. This is also easily adjustable because of the knot closure!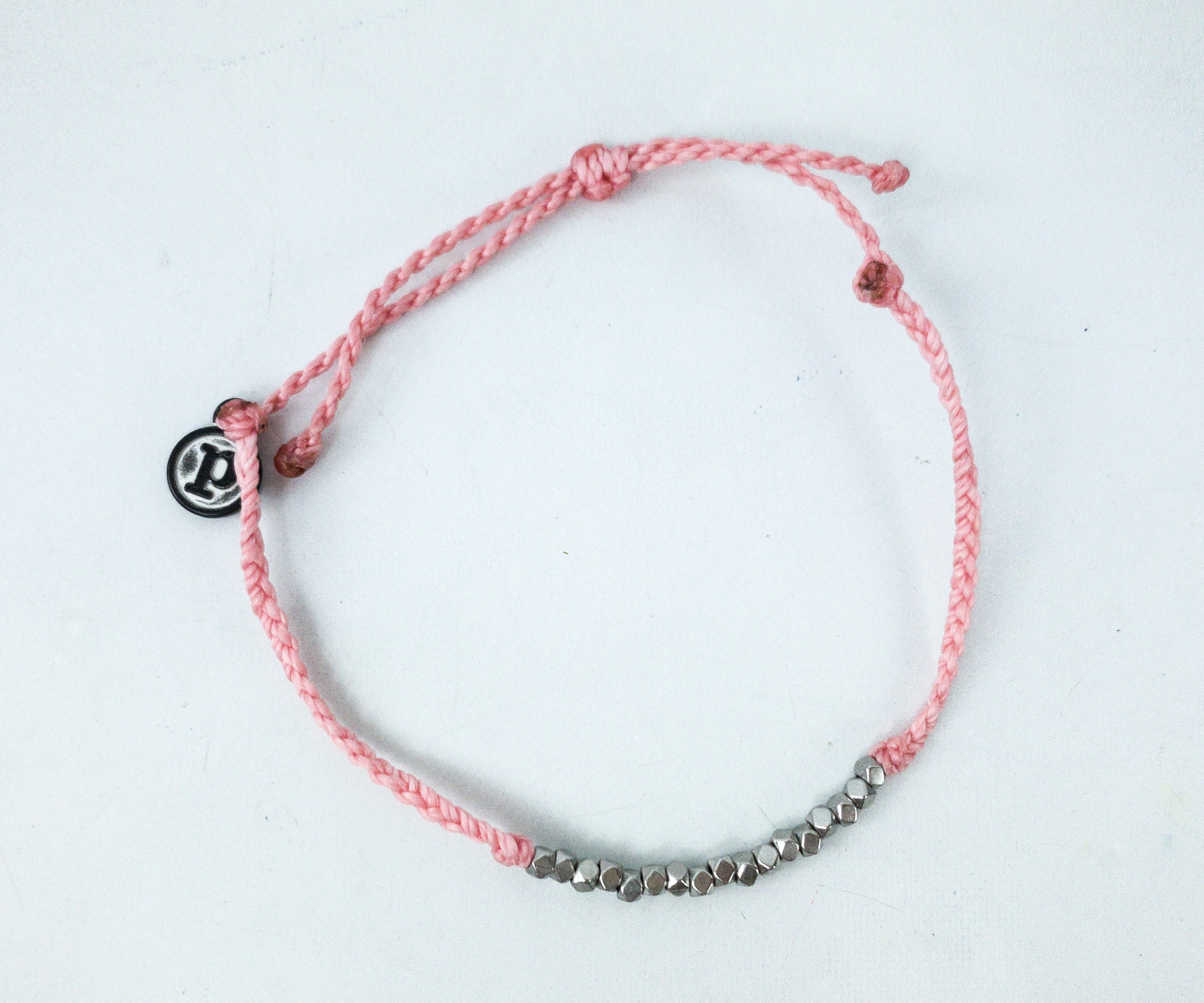 The next bracelet features a gorgeous combination of hard and soft materials. The light and soft pink bracelet go really well with the silver beads in the middle! It looks super cute and dainty! You can actually wear this by itself for a simpler, cleaner look.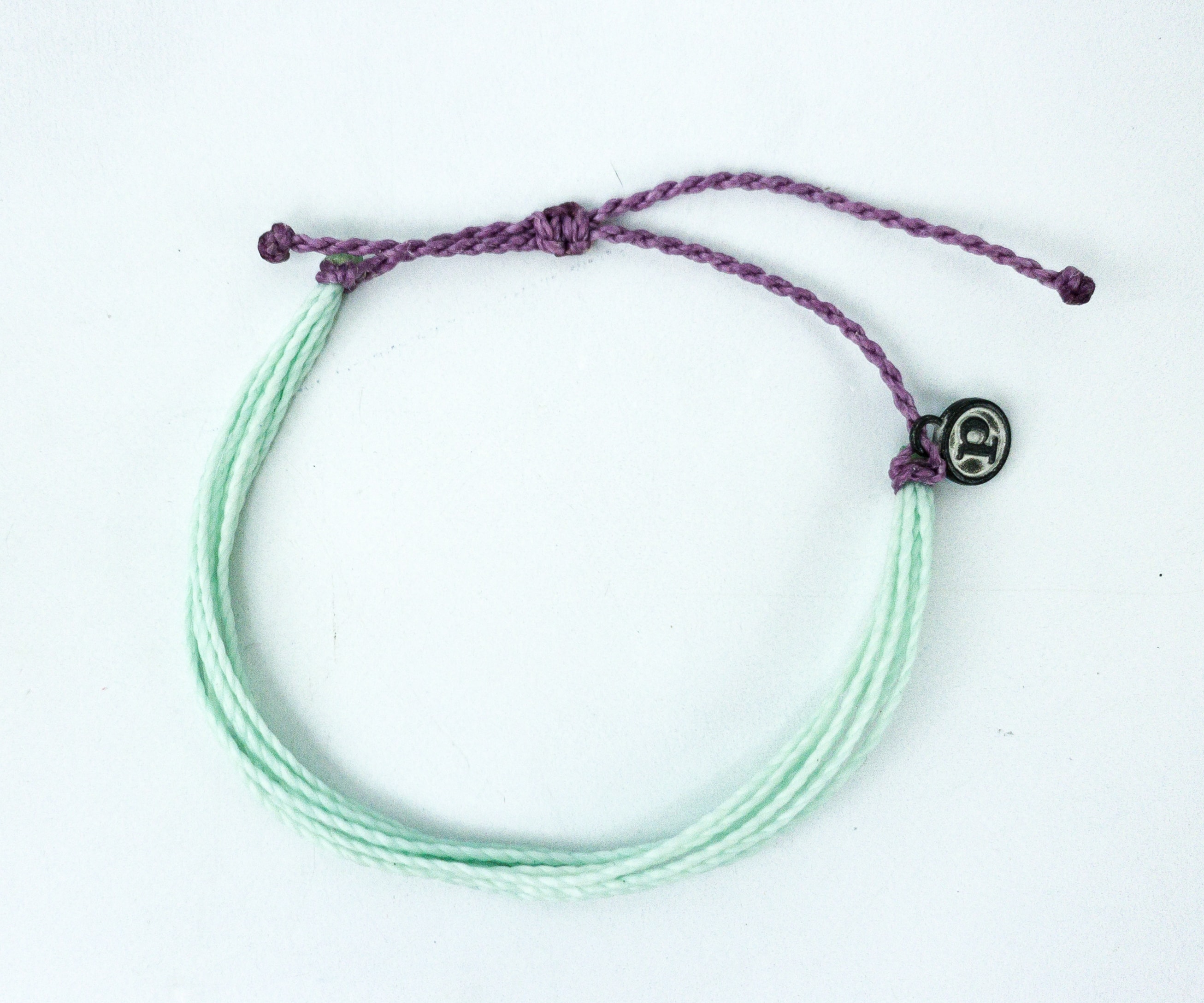 Then, we got this dual-colored bracelet that has purple strings for the knot enclosure and mint green strings as the main bracelet. The mint green part also has lots of layers to add more flair! Pair it up or wear it alone, this surely looks awesome when worn!
The final bracelet for this month is a mix of white braided bracelet, green cool-toned beads, and silver tube beads! The design is simple but it's pleasing to the eyes. It's a good mixture of all the elements and ties up the whole look of this month's arm candies!
Here's a look at all of them when worn!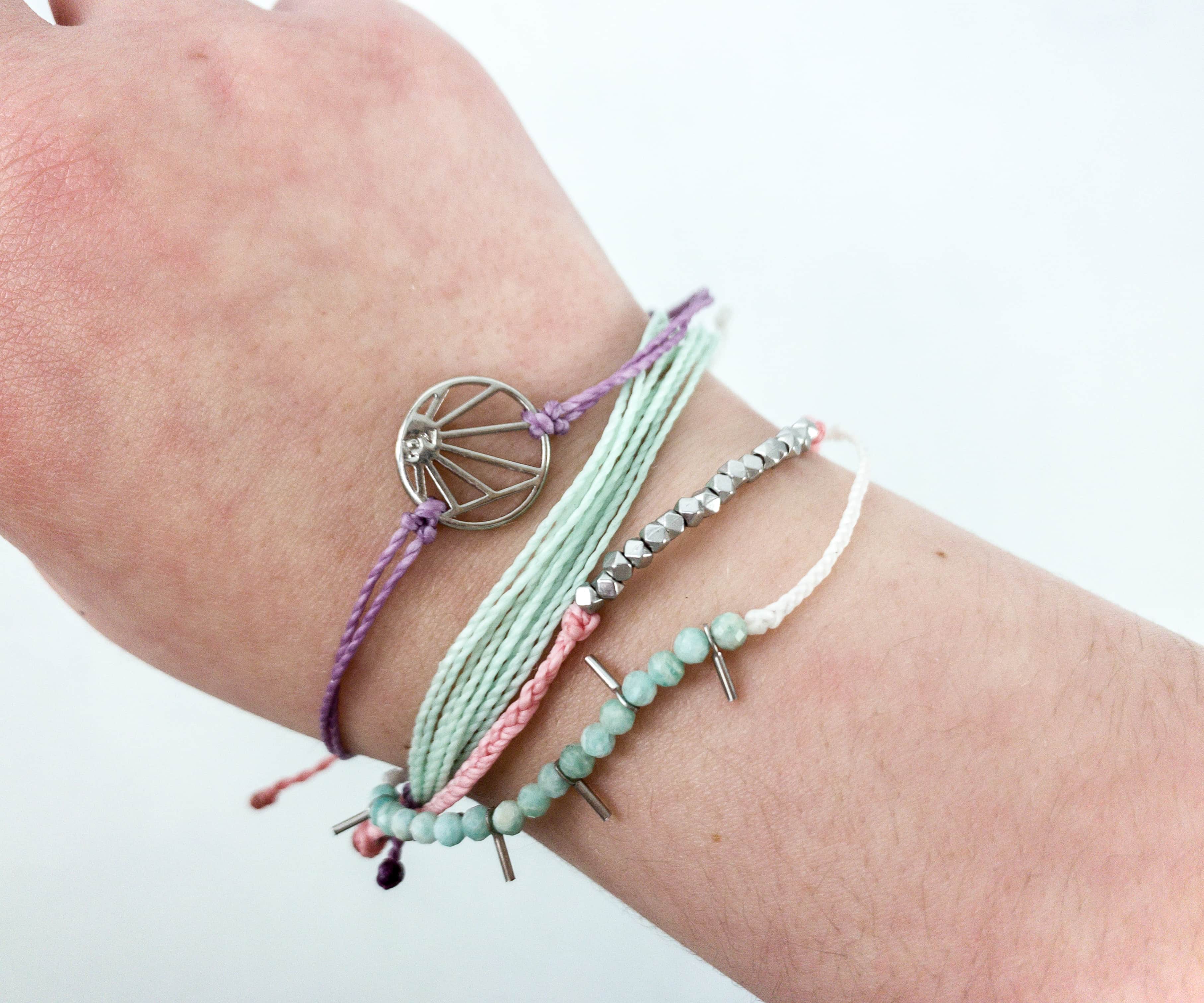 They look so pretty together! The colors unexpectedly vibe with each other, complementing one another!
Pura Vida Bracelets Club is definitely a feel-good subscription box! I loved everything I got from this month's package! I love how all of them can be worn alone and that I can mix and match them depending on my mood for the day. If you are a bracelet lover, this subscription is definitely for you. Full of fun and fabulous pieces, it definitely gives you good value for money! Now, I'm really excited to see what I'll get from the next pack!
What do you think of this month's Pura Vida Bracelets Club?
Visit Pura Vida Bracelet Club to subscribe or find out more!