PostBox by Postmark'd Studio is a monthly paper & stationery subscription. Every box costs $25 a month plus shipping and contains a variety of handcrafted greeting cards, postcards, stamps, and other stationery items. There's a new theme to look forward to every month, and they even send random gifts on some months, so you don't want to miss a box! Also, you can save on longer subscription plans!
DEAL: Get 40% off or $10 off your first box when you sign up for a 3-month subscription. Use the code HS404ME.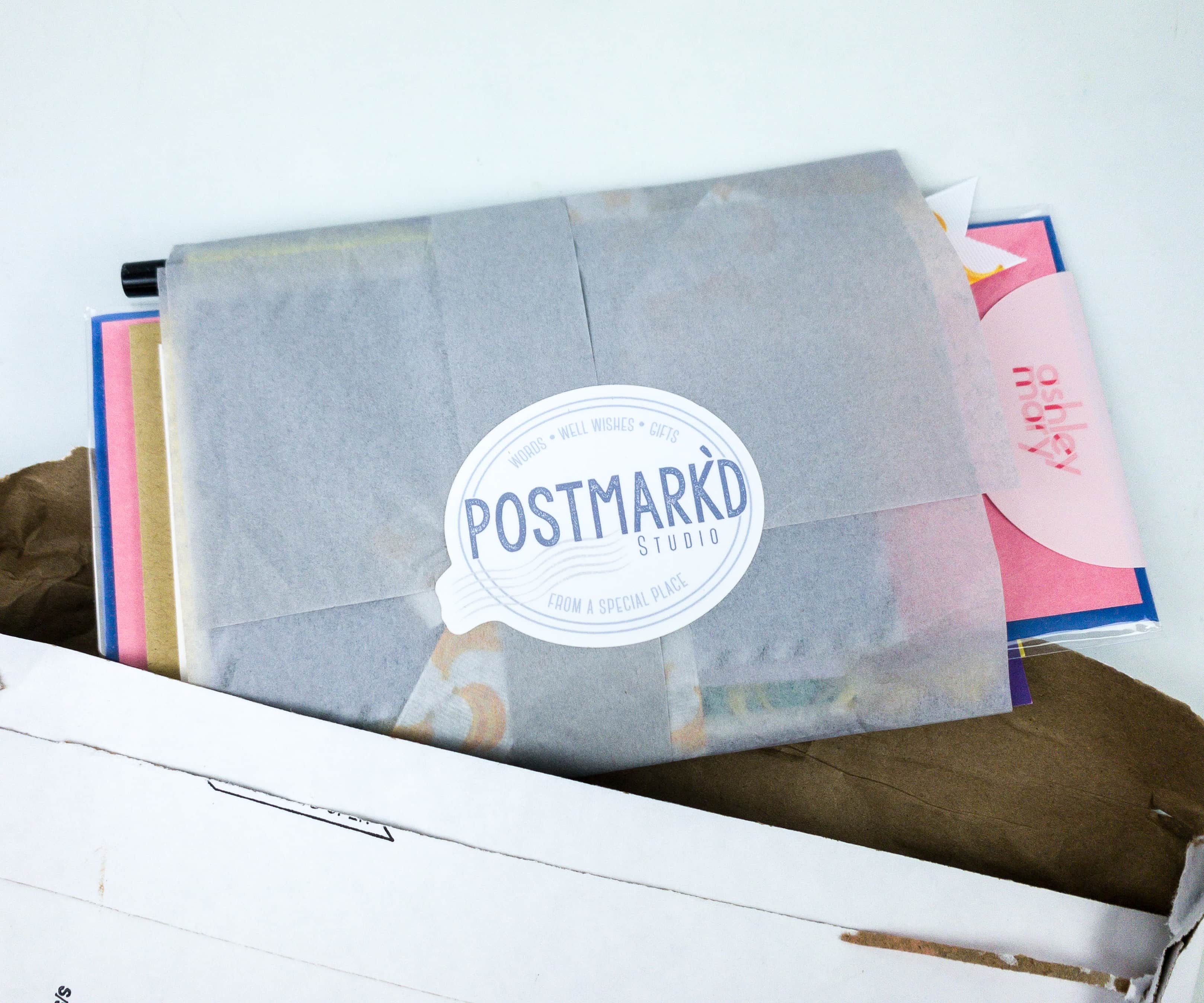 The items were wrapped in tissue paper. It was sealed with a Postmark'd Studio sticker.
All the cards are neatly and securely packed, still maintaining a classy look.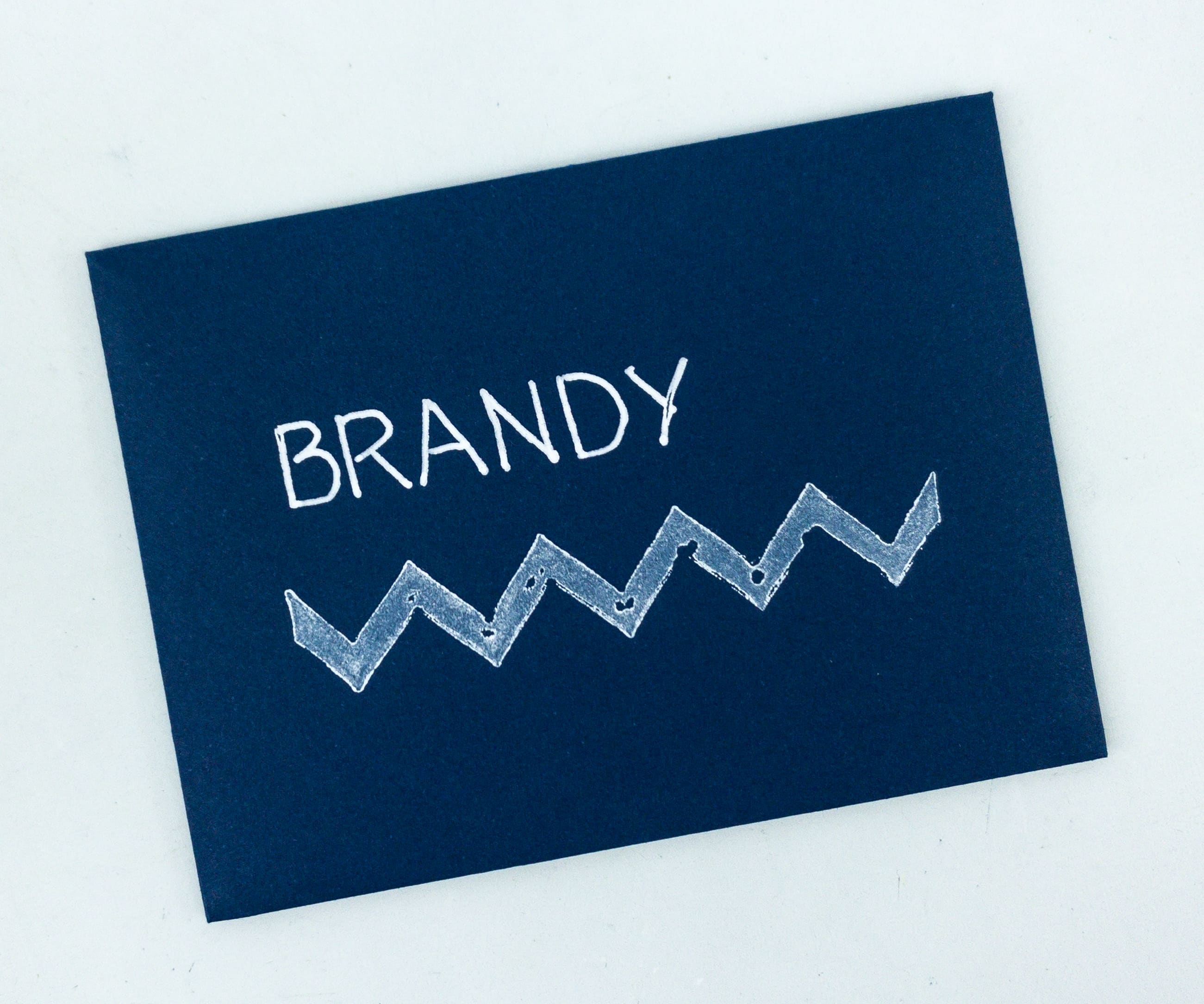 There's an included blue envelope.
It contains a notecard!
It's a note from one of the curators, Anne! The smiling banana drawing is too cute!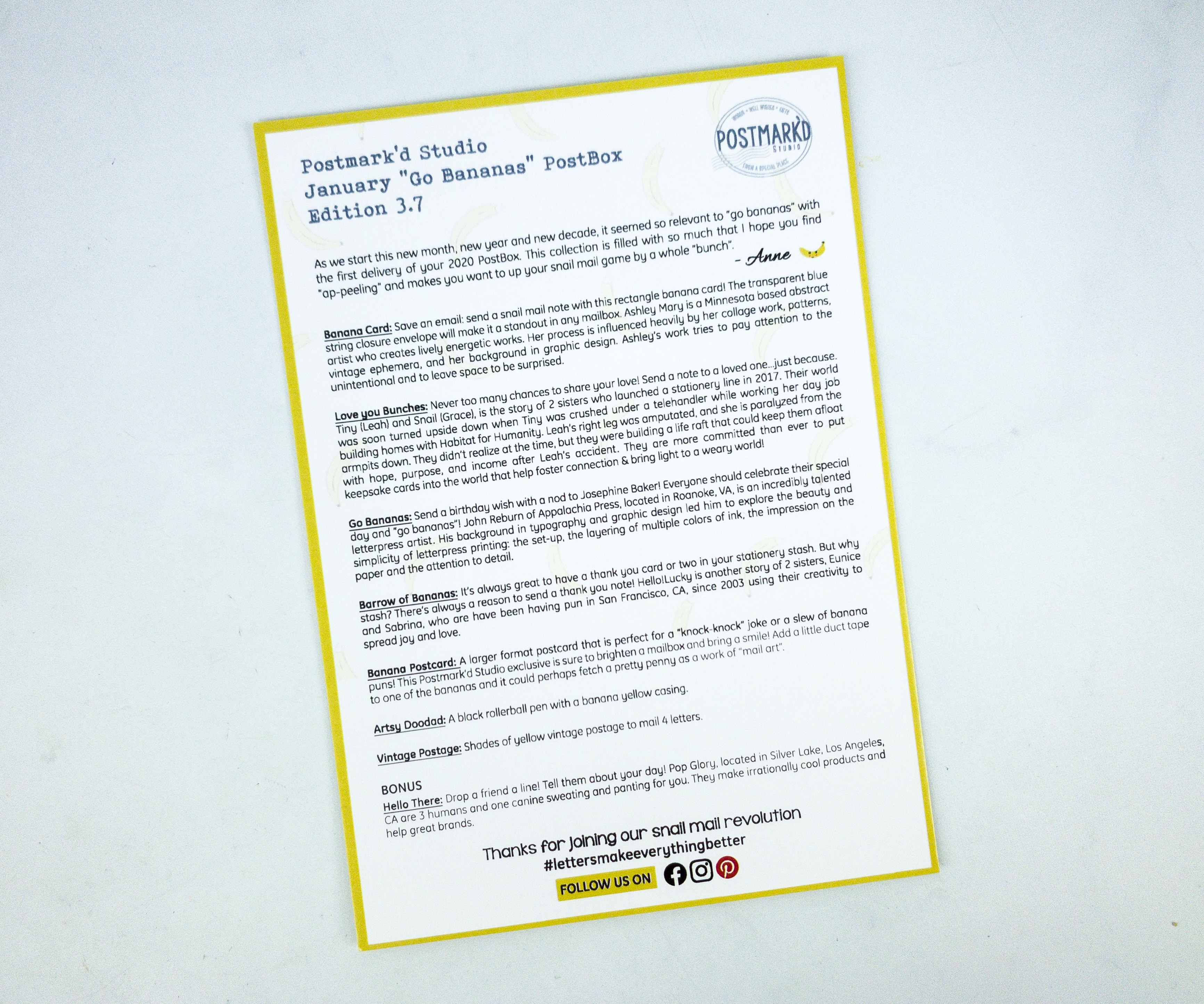 The information card lists all of the products in the box. The theme for January is Go Bananas! ?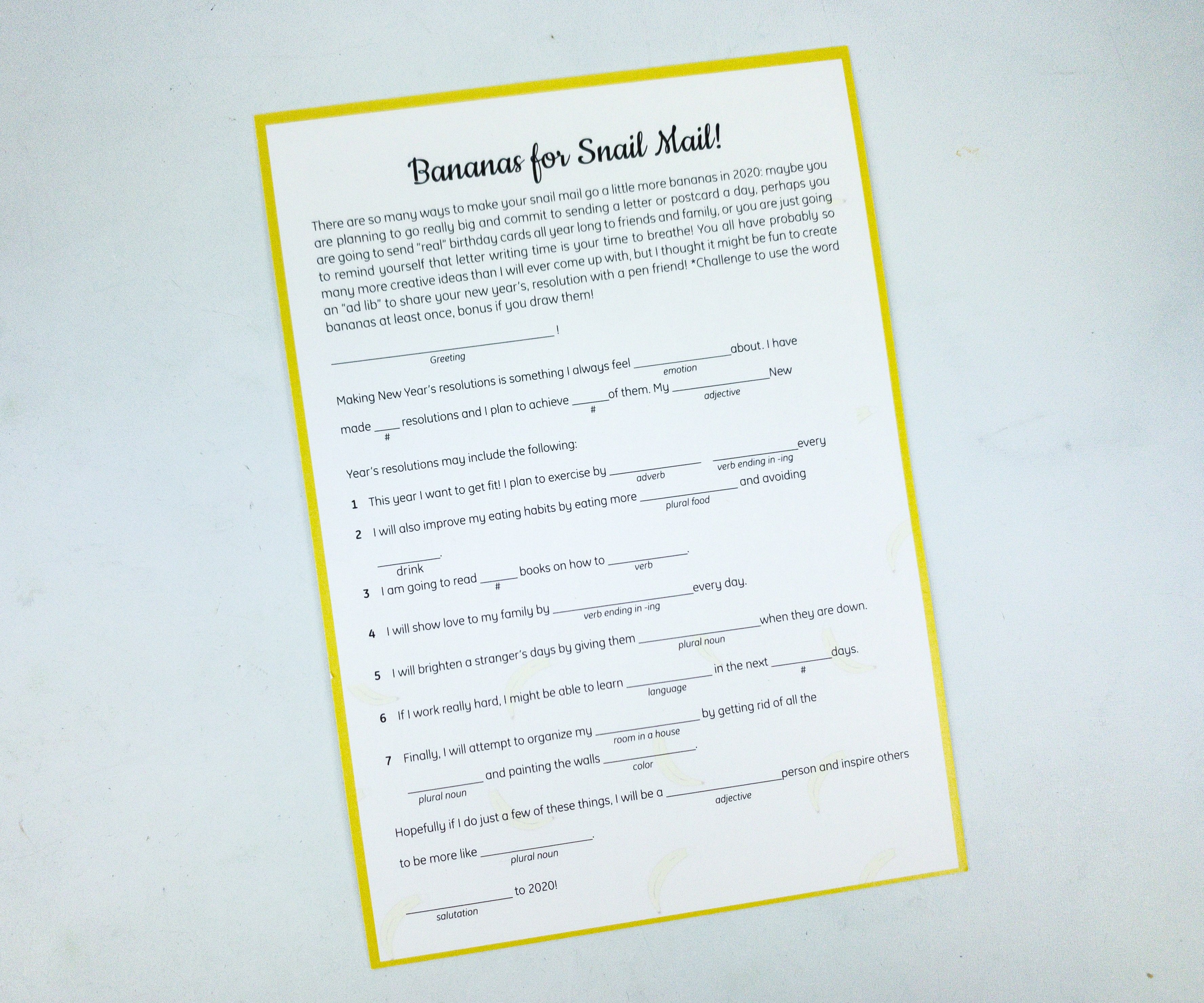 The flip side of the info card has a fill-in-the-blanks letter!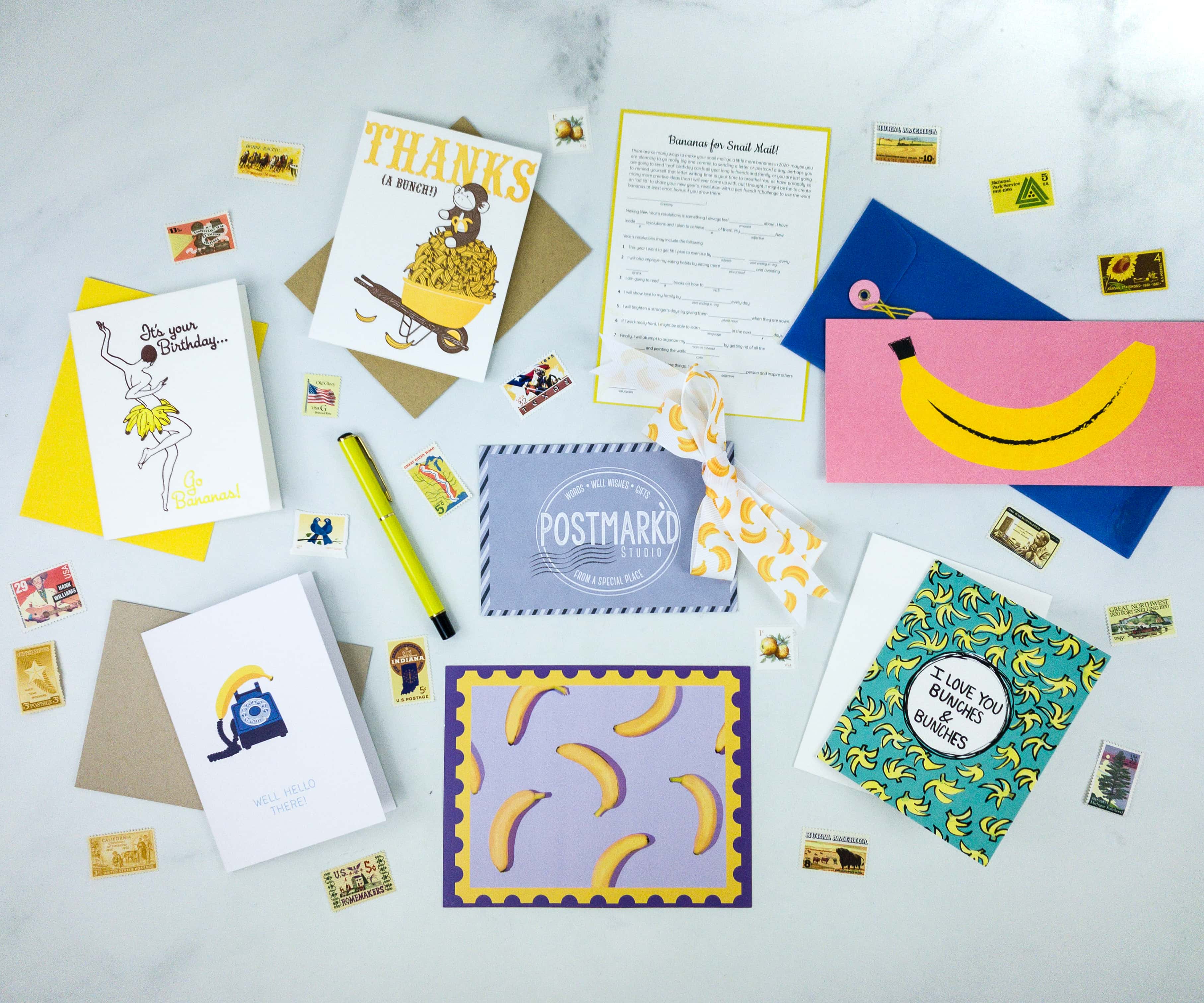 Everything in my box! It's all yellow with that many bananas! ???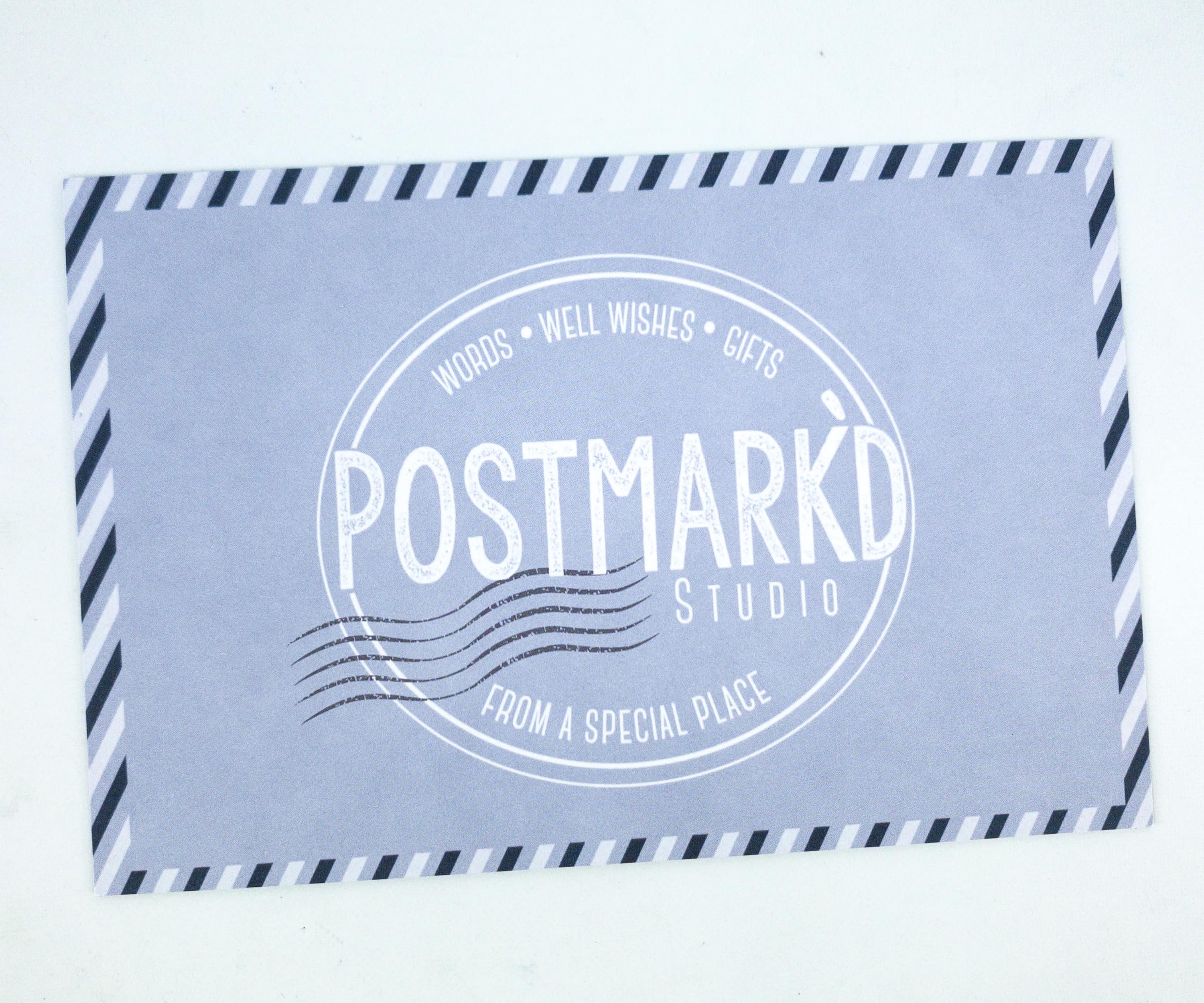 The monthly Postmark'd Studio Postcard is thicker than most postcards.
There's ample space to write a message at the back, and there is a dedicated space for the receiver's information and a stamp.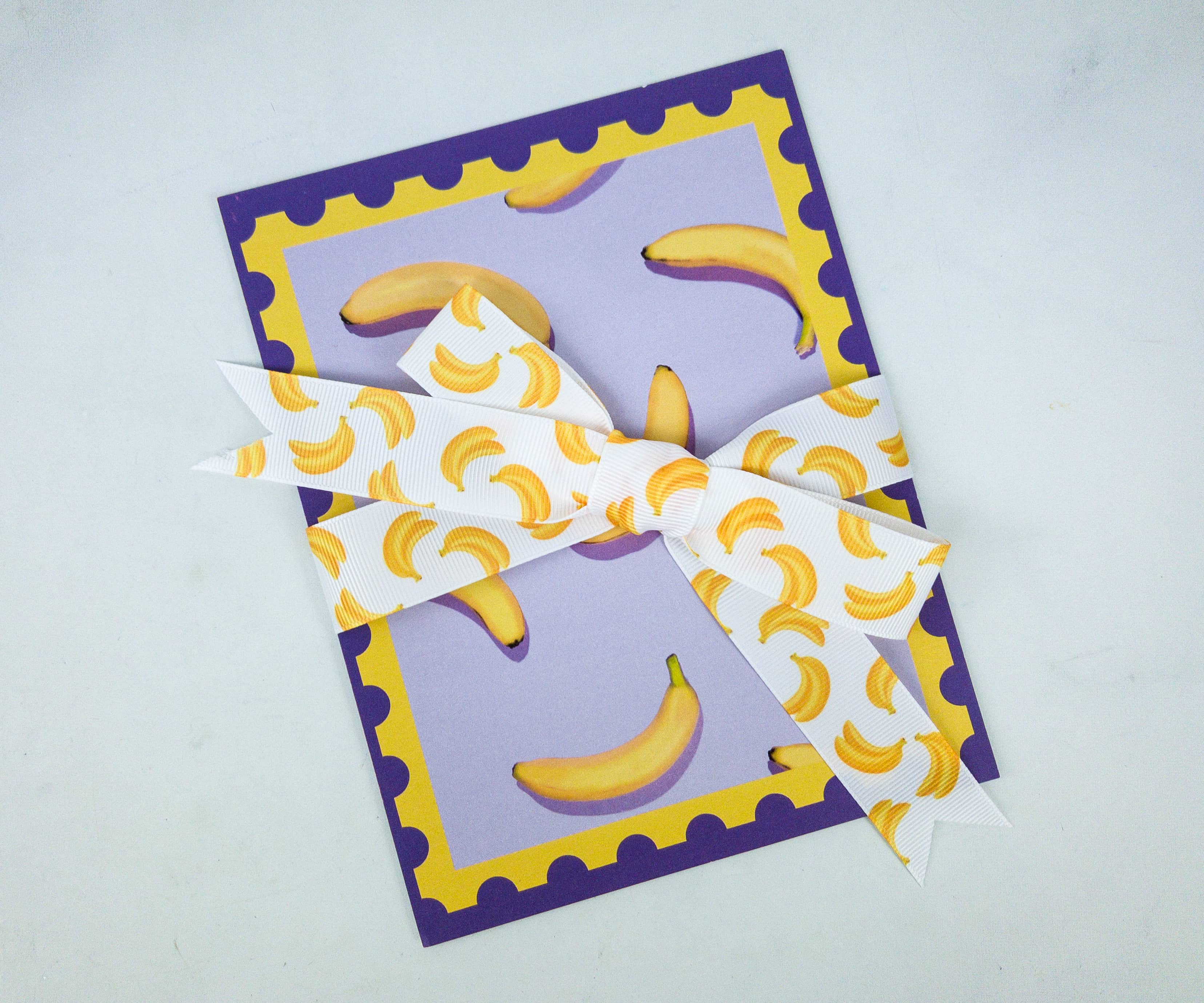 Banana Postcard. Here's another postcard to make you go bananas! It even included a banana ribbon!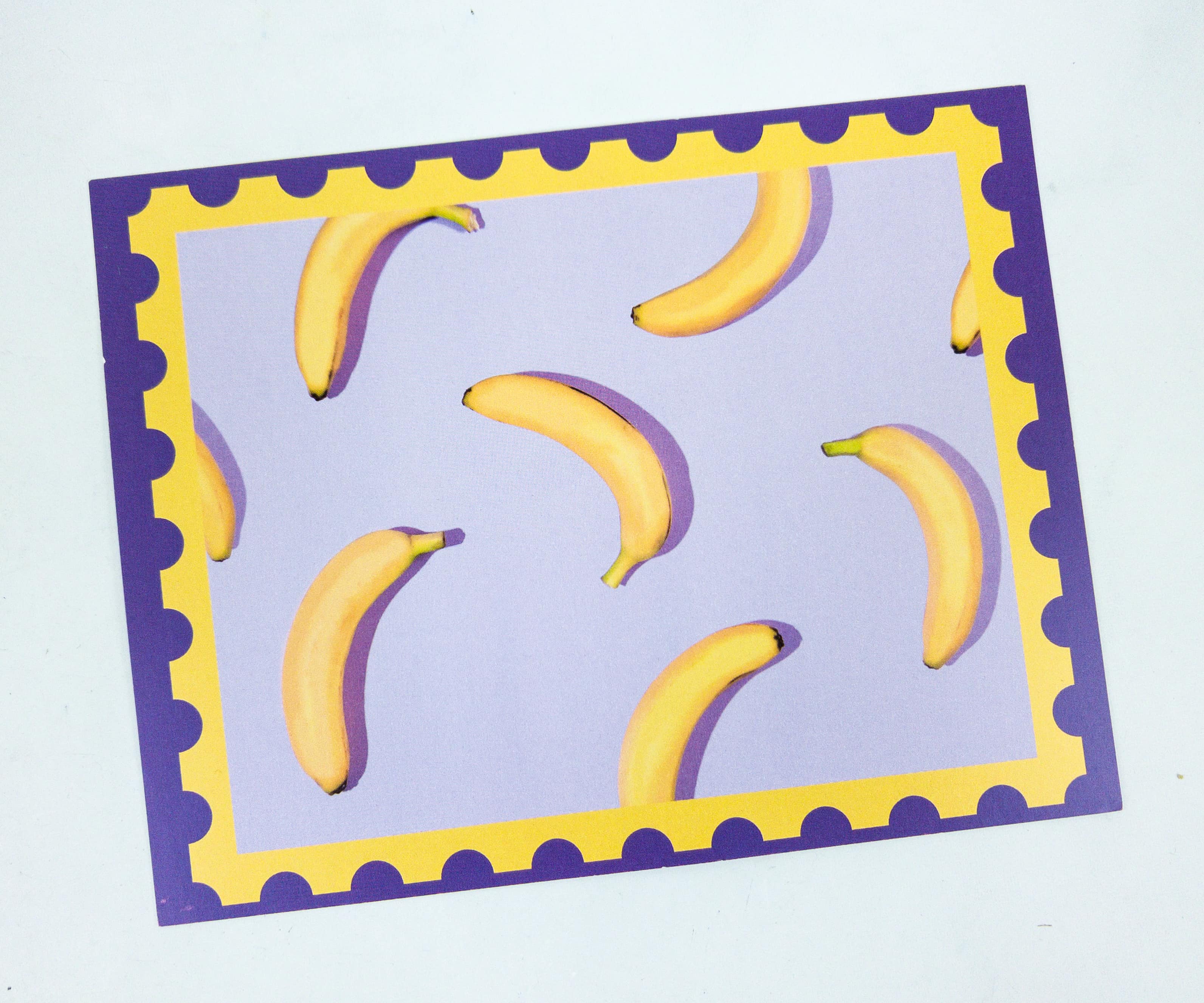 It's like a big stamp with banana images on it. It also has a retro feel because of the yellow and purple color combination. It looks amazing overall.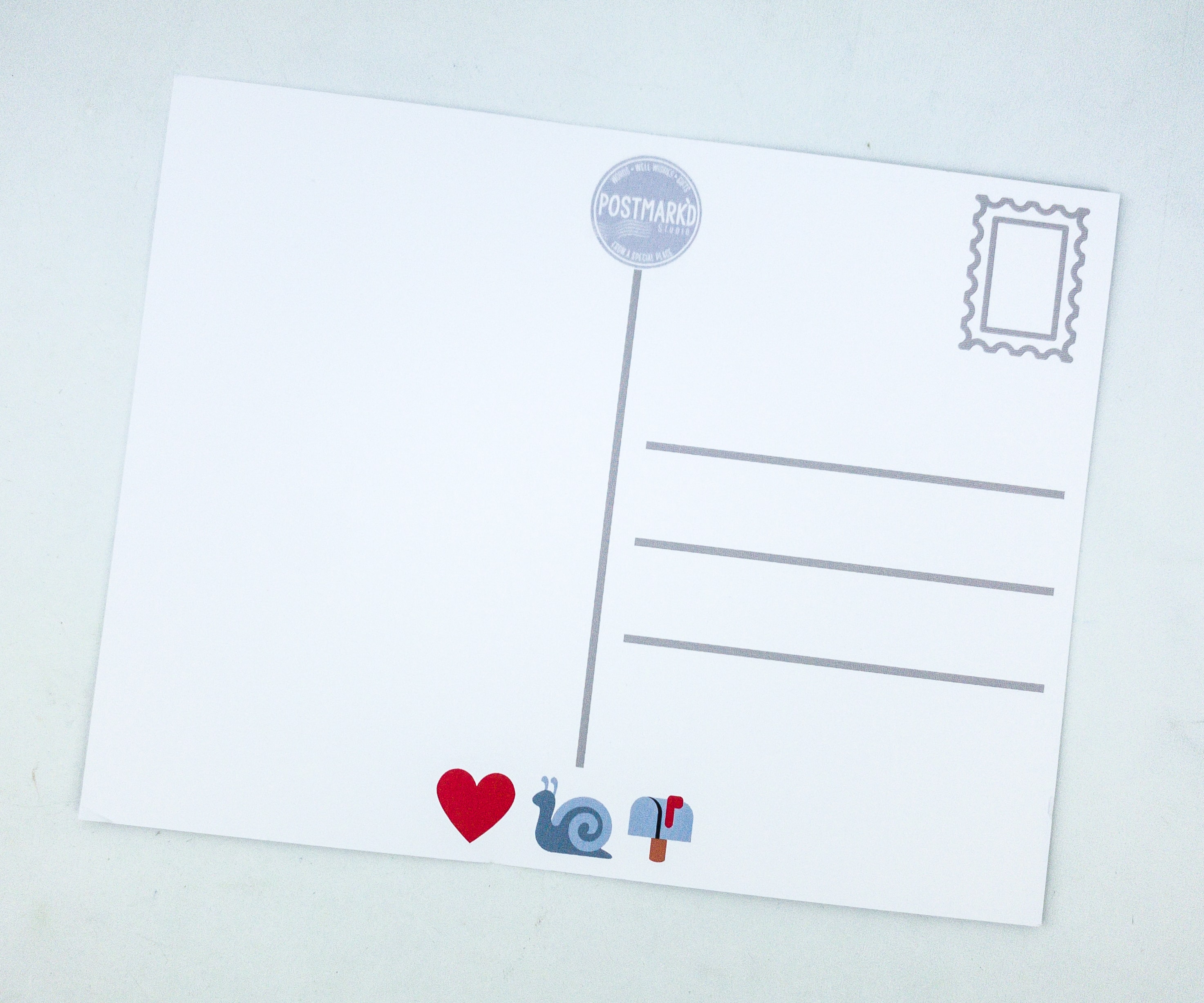 The back also has ample space for your notes or message, space for the recipient's information, and a stamp.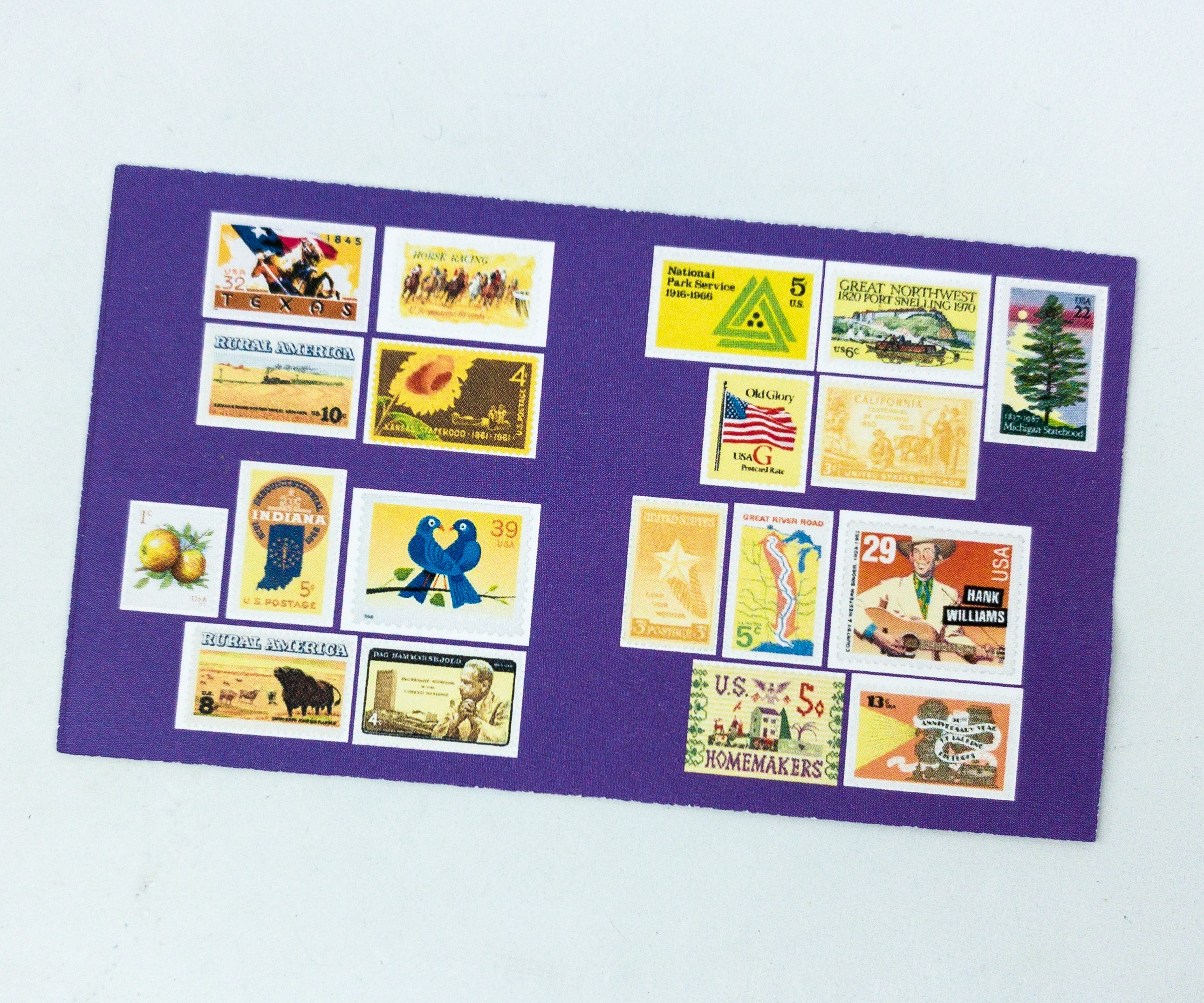 Vintage Postage. I got a bunch of classic stamps and they are all beautiful!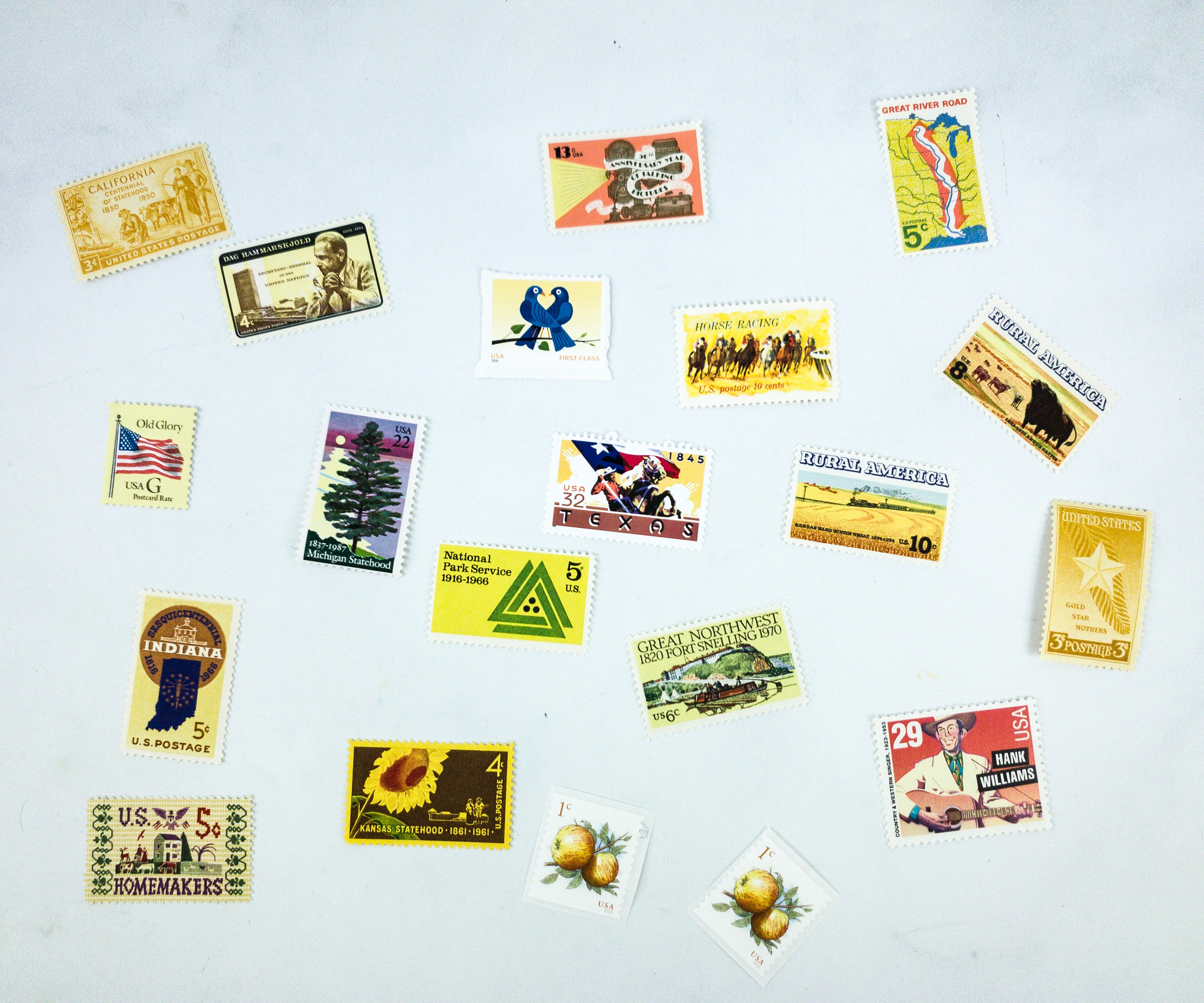 Most of them feature yellow details, following this month's theme. How ap-peel-ing!
Artsy Doodad. In line with the banana theme, they also sent us a rollerball pen from Artsy Doodad. It has black ink but the outside barrel looks like… A banana! I love the color!
Banana Card. Another thing that you can send your friends or loved ones is this cute rectangle card by Ashley Mary, a Minnesota-based abstract artist who creates lively and energetic art.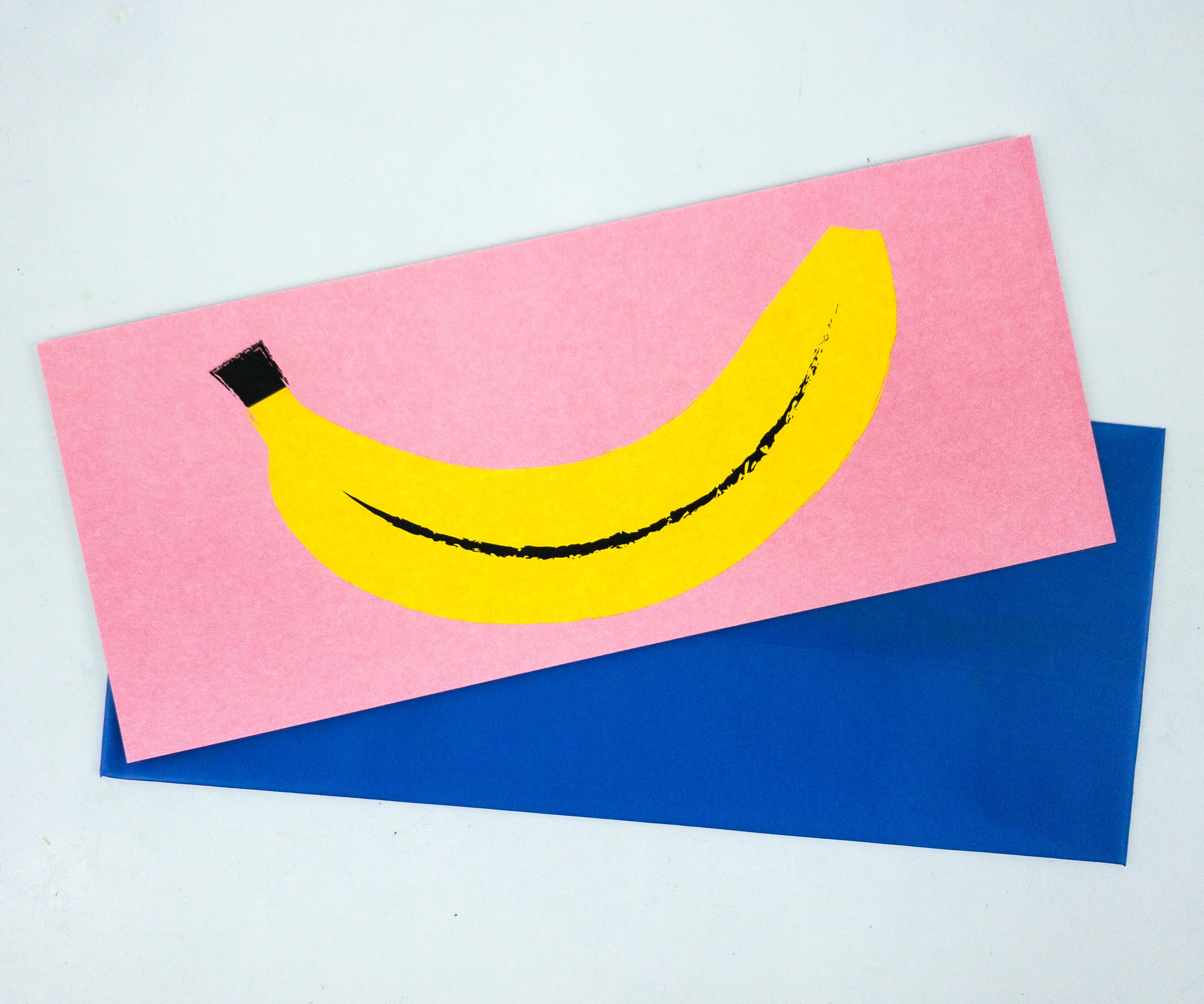 It's a single banana on a unique rectangular card, but there's something about this image that is bright and lively! It's like an illustration from a children's book!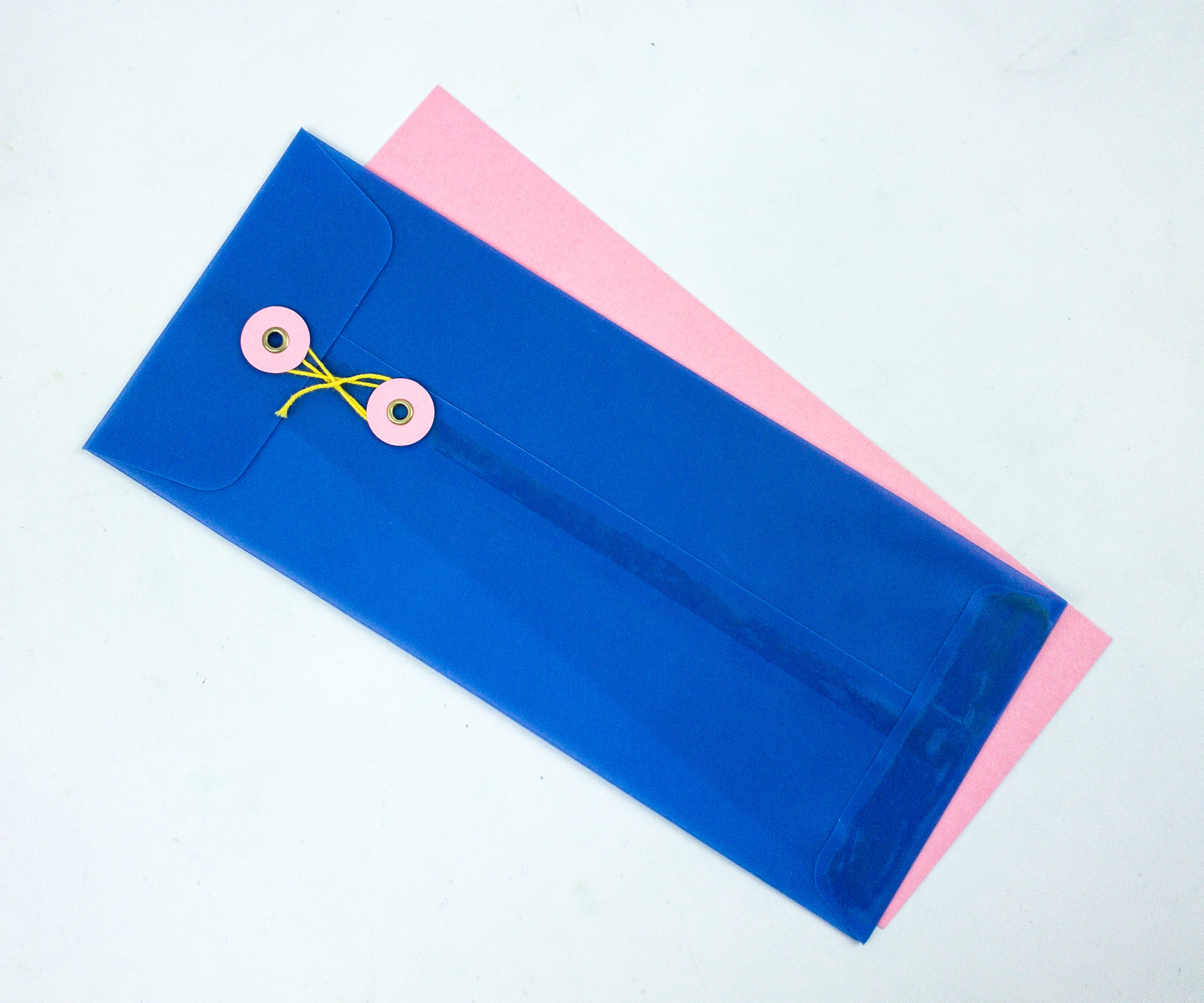 It also comes with a transparent blue string envelope, which is really a standout!
There are four greeting cards made for different occasions. Each of them comes with an envelope.
Go Bananas. The first from this month's bunch of cards is a birthday card, which is a nod to Josephine Baker. It's made by the letterpress artist from Appalachia Press in Roanoke, VA, John Reburn.
Barrow of Bananas. Next up is a Thank You card that features a barrow of bananas with an adorable monkey. The card is the masterpiece of sisters Eunice and Sabrina from Hello!Lucky based in San Francisco, CA. Their art's purpose is to share joy and love!
Love You Bunches. This keepsake card is also one that will show somebody how much you love them bunches and bunches! It's a nice work of sisters Tiny (Leah) and Snail (Grace). After Leah had an accident that left her with an amputated right leg and paralyzed from the armpit down, little that they know that doing keepsake cards will keep them afloat and make them live a life full of purpose!
BONUS: Hello There. It's a nice card to say hello to a friend! It is made by the guys from Pop Glory, which is based in Silver Lake, Los Angeles, CA. I really like that they replaced the phone receiver with a cute banana!
The box really started the year on a positive note! I love the pun-tastic designs for all the cards and stationeries this month. The banana theme is also fun and everything is just well-made. There's even a nice variety of cards which I can use for different occasions. Overall, I'm bananas over my new stationery stash! I'm also excited about the February box!
What did you think of this month's PostBox? Which card was your favorite?