Pet Treater Dog Pack is a monthly dog subscription! Every month you receive at least one bag of treats made in the USA or Canada along with one toy each month for $15 and free shipping. Small, medium, and large dog options are available. Subscribers have access to secret deals and add-ons. It's formerly known as Mini Monthly Mystery Box for Dogs and Pet Treater Dog Box Mini. Pet Treater Dog Pack is a smaller version of Pet Treater's Deluxe Dog Pack.
DEAL: Get 10% off your first month with coupon code DOGPACK10.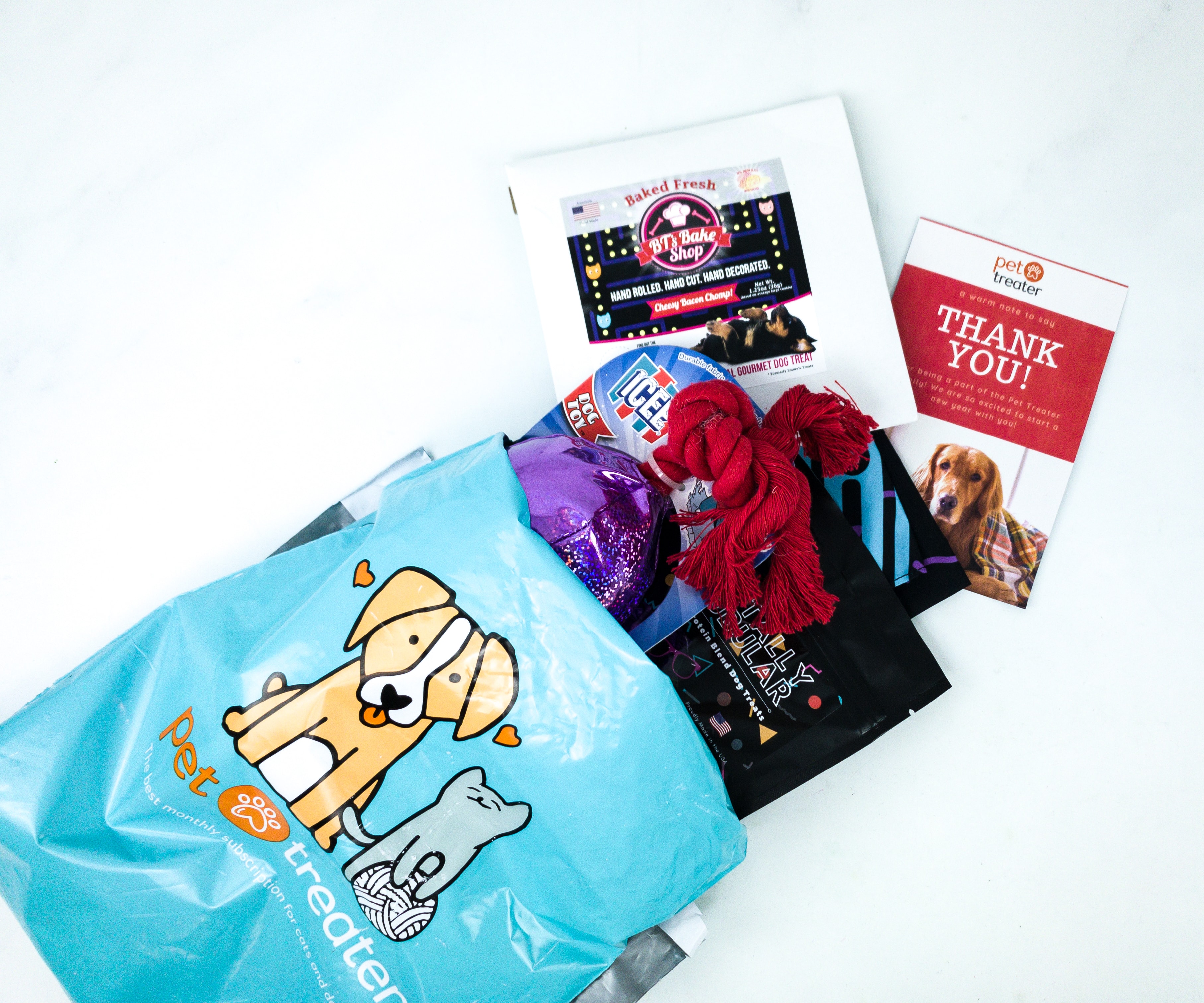 There is no extra packaging except for the pouch, but all the items definitely arrived in great condition.
There is a personalized Pet Treater card with adorable photos of a cat and a dog that says:
Thank You!
At the back of the card is this month's featured Pick of the Litter. If you want your pup to be featured, just send their photo and name to the provided email. Winners will get a free item in their next box!
Everything in my January 2020 box!
Bandana. Every box comes with an exclusive bandana from Pet Treater. This month's bandana features a black base color with purple and light blue patterns all over.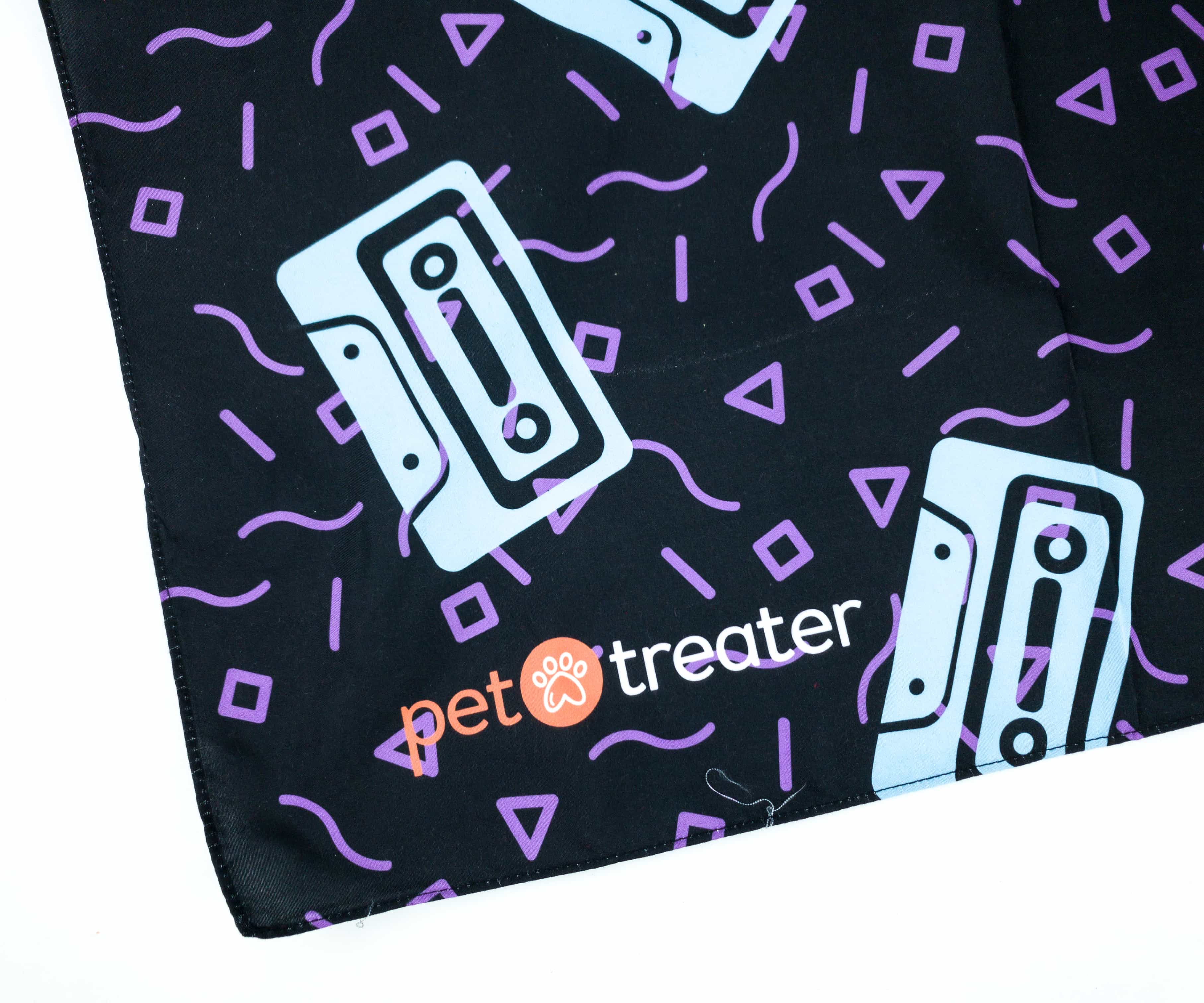 The bright purple print features a variety of shapes, as well as straight and curved lines. There are also cassette tape prints, which are in light blue.
The fabric is so soft and the texture is pretty smooth as well.
It's lightweight and very easy to tie around my pup's neck. Dean was so comfortable in it!
Printed on one side of the bandana is the Pet Treater's logo.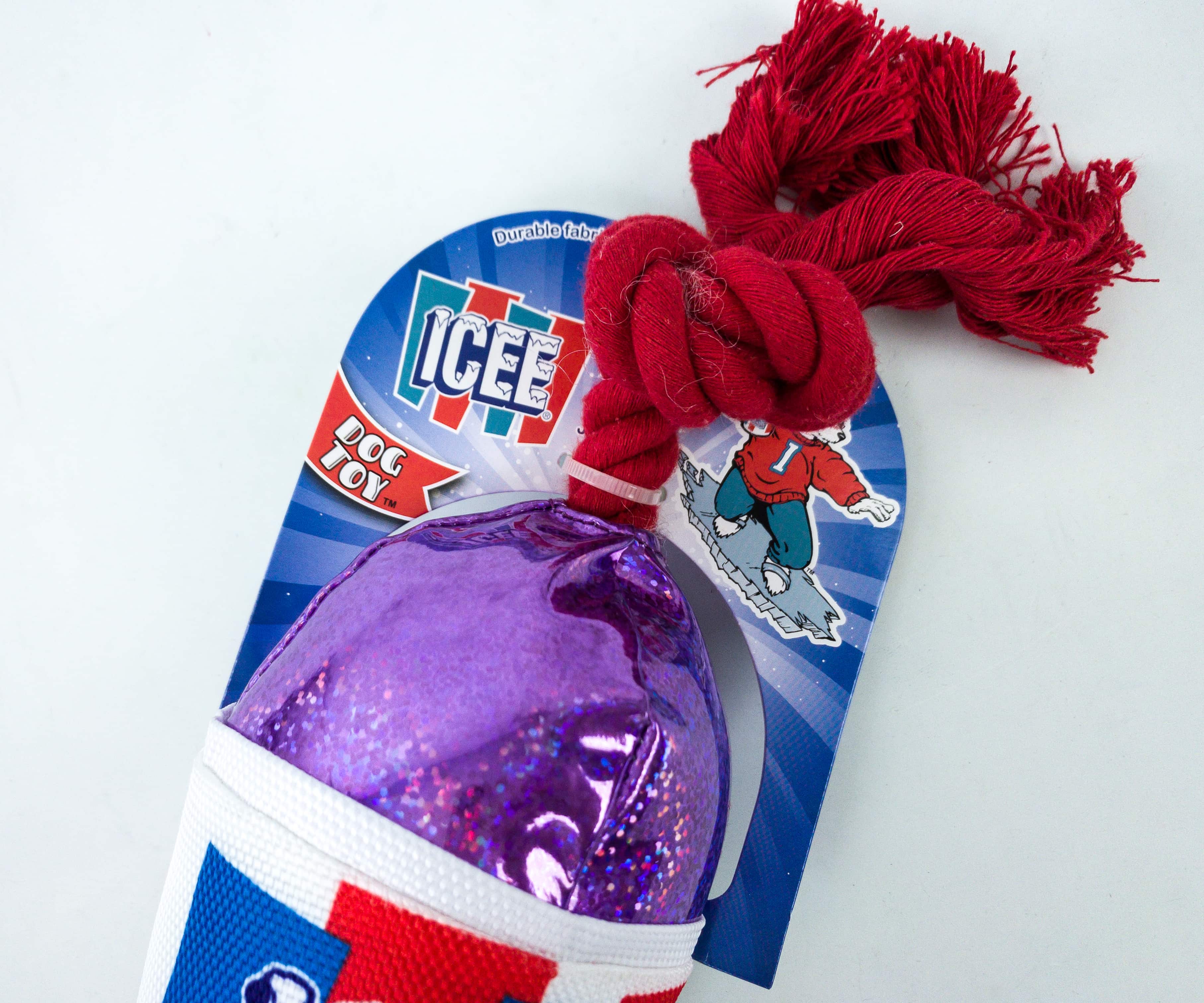 Icee Dog Toy. This month's toy is a cute plushie inspired by a popular drink in the USA, the ICEE frozen carbonated beverage!
It comes with a knot on top, adding extra texture to the toy. This also makes a great toy for playing fetch and tug of war!
This ICEE plush toy comes in a perfect size for our pups. They love biting on the rope and tossing the toy around! It's still intact, so far!
Totally Tubular Dog Treats. It's a bag of high-protein treats made with a blend of protein-rich ingredients including chicken, turkey, and salmon.
These crunchy bite-sized treats are also a great source of fiber, fat, and other vitamins and minerals that help improve your dog's health. Our pups have enjoyed these so far, they keep wagging their tail with delight whenever we serve these treats!
BT's Bake Shop Gourmet Dog Treat. It's a pack of all-natural gourmet cookies for dogs, made with cheese and bacon! They're even hand-rolled, hand-cut, and hand-decorated, which means they're made with love and care.
Aside from cheese and bacon, this treat is made with honey, ground wheat flour, eggs, and oats. They are all corn-free and soy-free as well, making them a great treat even for dogs with a sensitive stomach.
The cookies were shaped like characters from the popular video game Pac-Man! Dean will definitely eliminate these cookies in no time!
I showed the cookies to Dean and they immediately got his attention.
Brought it nearer, and there you go! The treats were gone in no time!
The January Pet Treater box was a blast! As usual, we love the bandana they sent because of the exclusive design and the excellent quality. The toy and the treats were a hit with our pups as well. It makes us feel great seeing them happily playing with the toy and enjoying the healthy treats. We're excited about the next boxes already!
What do you think of this month's Pet Treater Dog Pack?