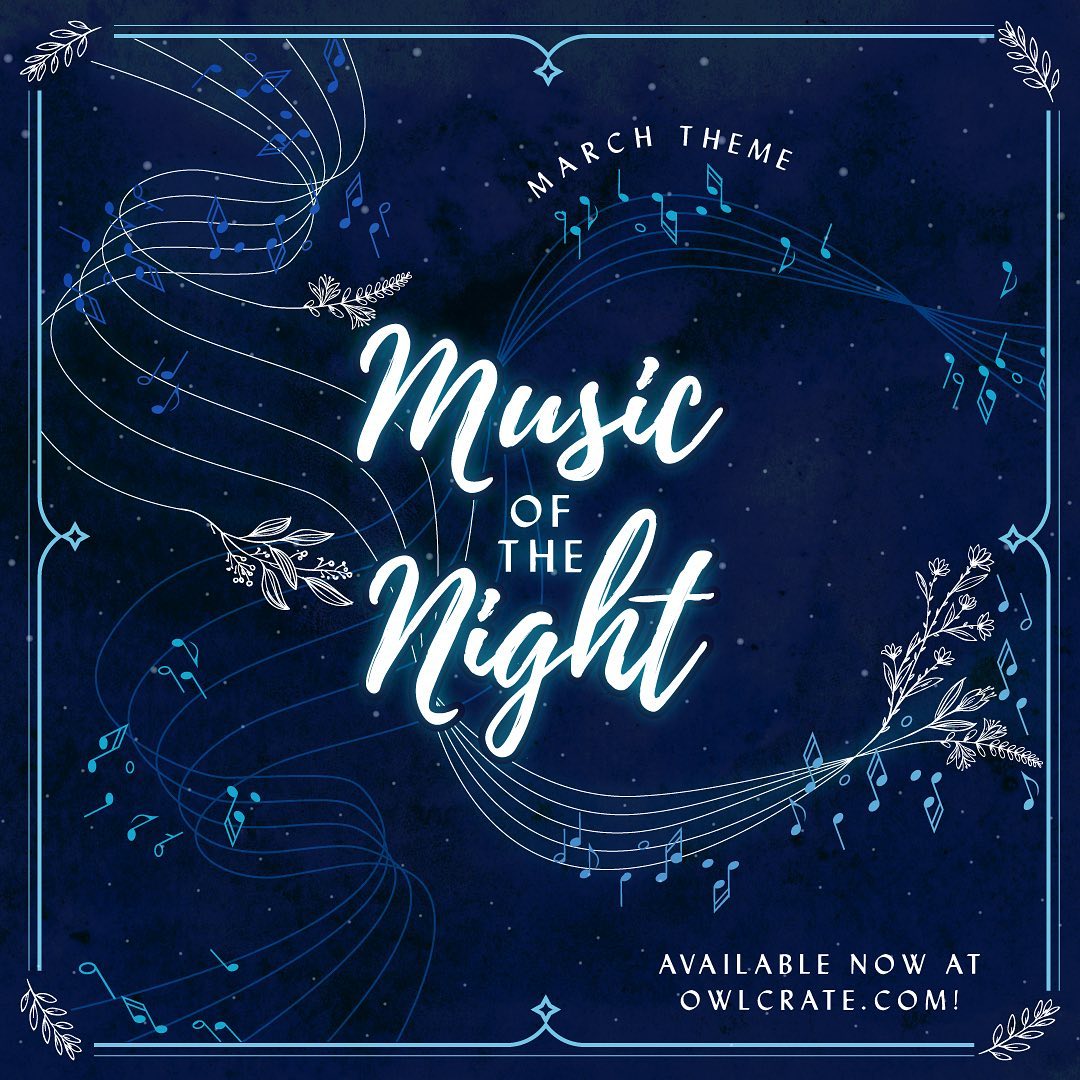 We have the theme spoilers for the OwlCrate March 2020 box!
The theme is MUSIC OF THE NIGHT!
DEAL: Use coupon code HELLO15 to save 15% on your first subscription!
? March is super special to us because it is also OwlCrate's anniversary! We are turning 5 this year!! To celebrate this crazy milestone we've made our March boxes extra fun!
? March's box is all about stories that blend fantasy with musical elements. Our book pick this month is a historical fantasy about prodigy composers stumbling upon a hidden magical land.
? We are including one of the most stunning exclusive editions we've ever had the joy of creating. It will feature a beautiful EXCLUSIVE COVER, EXCLUSIVE FOIL DESIGN on the hardback…and for the first time in OwlCrate history the book will have GILDED FOIL EDGES! The book will also be SIGNED by the author!
? There will be items inspired by Harry Potter, The Phantom of the Opera, Wintersong, This Savage Song, Twilight and more! We will also be including an additional item as a thank you gift to all of our wonderful subscribers for helping us reach 5 years of shipping out magical boxes!
? And for an additional touch of fun, all of our March boxes will be packed in a different box than we normally pack our monthly boxes in! It will feature our adorable owl's face on the outside but is a different color than we've ever sent out!
? graphic by @heyatlascreative
BOOK SPOILER? Don't click here if you don't wanna know what we think the book might be!