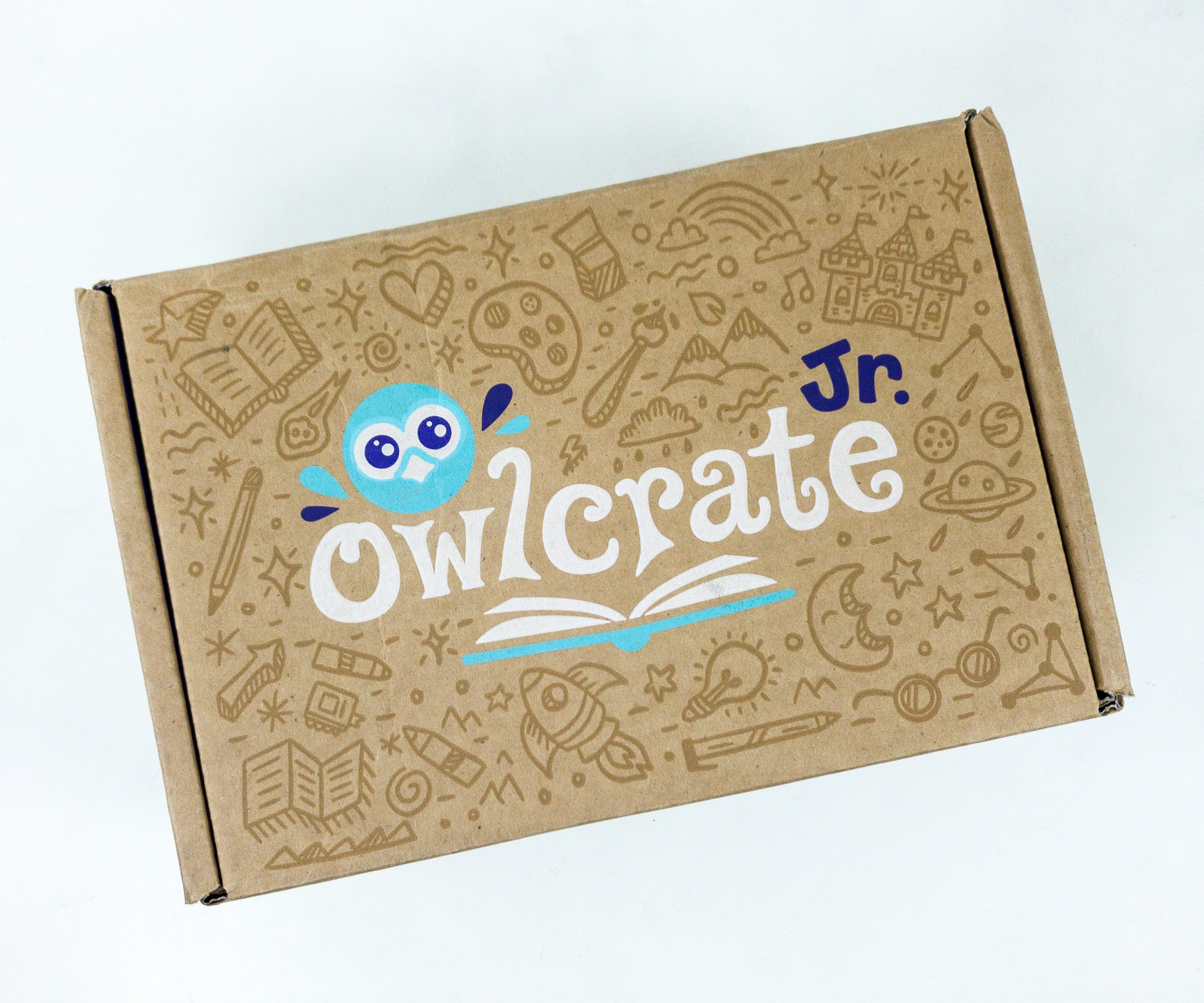 OwlCrate Jr. is a monthly book subscription box for young readers ages 8-12 with a middle-grade book plus fun gender neutral bookish items designed to enhance your little reader's experience. It's from OwlCrate, a super popular YA (young adult) fiction subscription.
DEAL: Save 15% on your first subscription with the coupon code HELLO15 at checkout.
The inner flap has a guide to unboxing your crate!
The items were packed with white squiggles.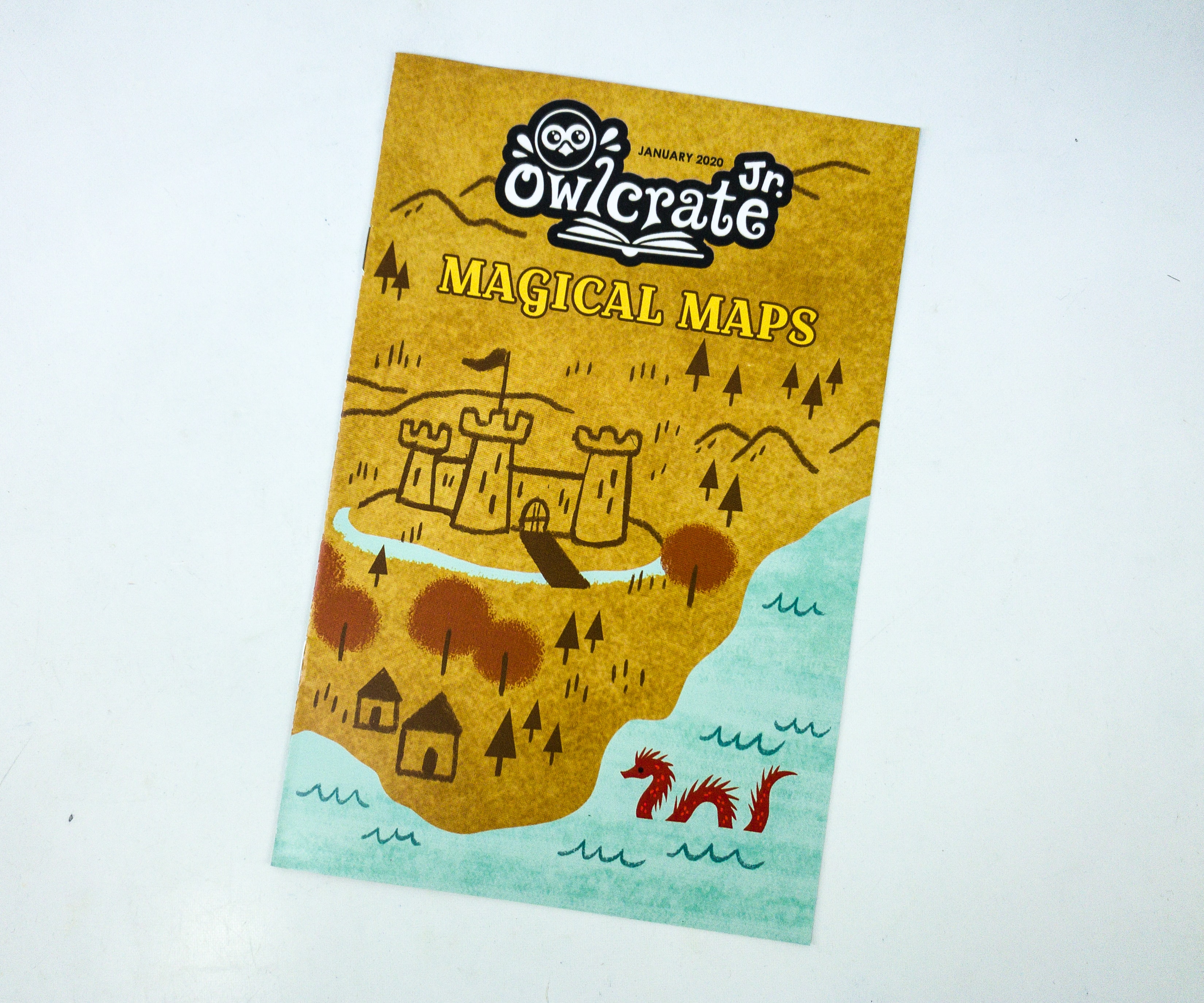 The theme for the January 2020 OwlCrate Jr. box is MAGICAL MAPS!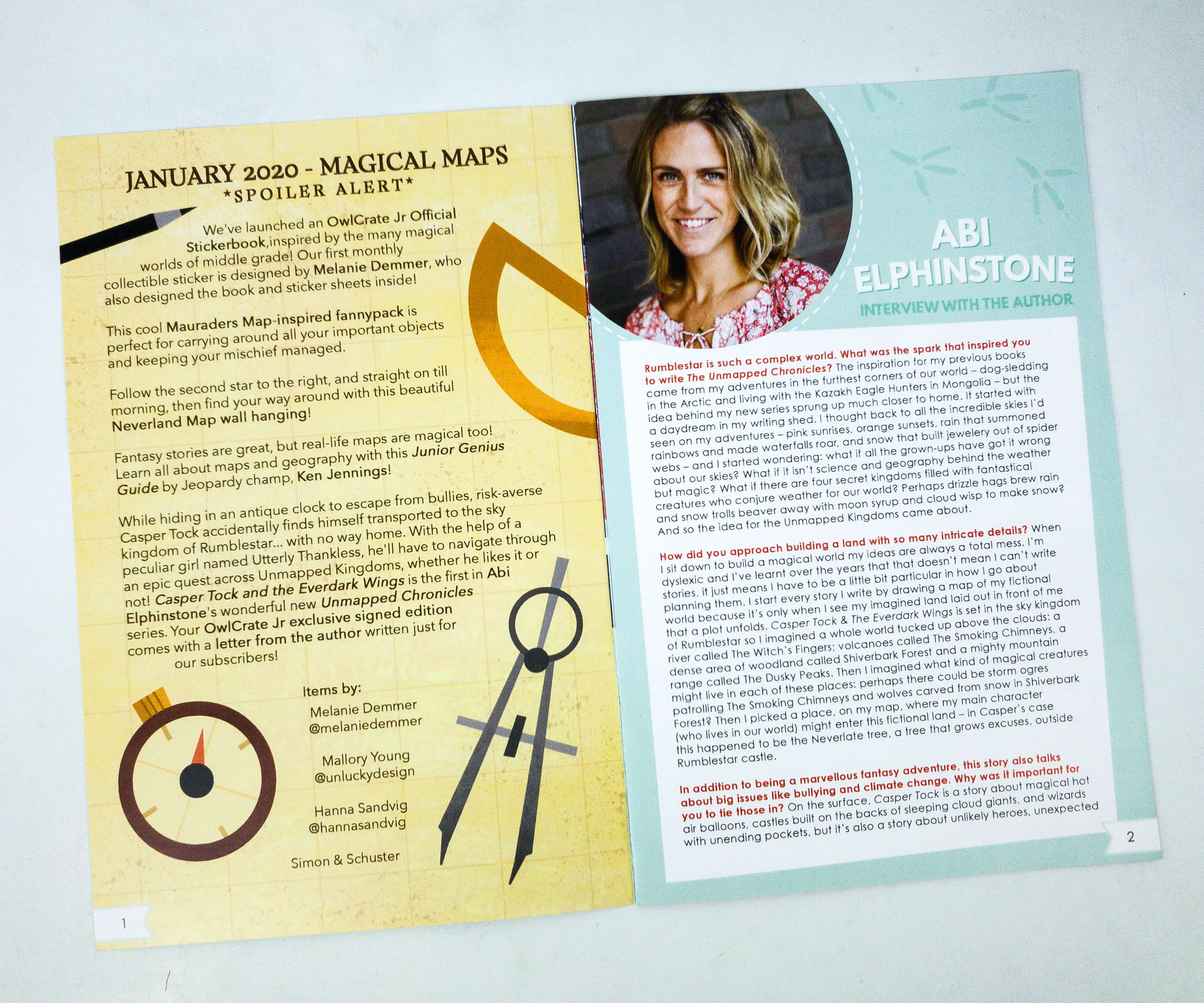 Inside, there's a list of all the items in the box, as well as an interview with this month's featured author Abi Elphinstone.
Knowing what inspired the author to pen a story can help children understand the book better.
They also suggested some titles for further reading, especially if you love this month's book: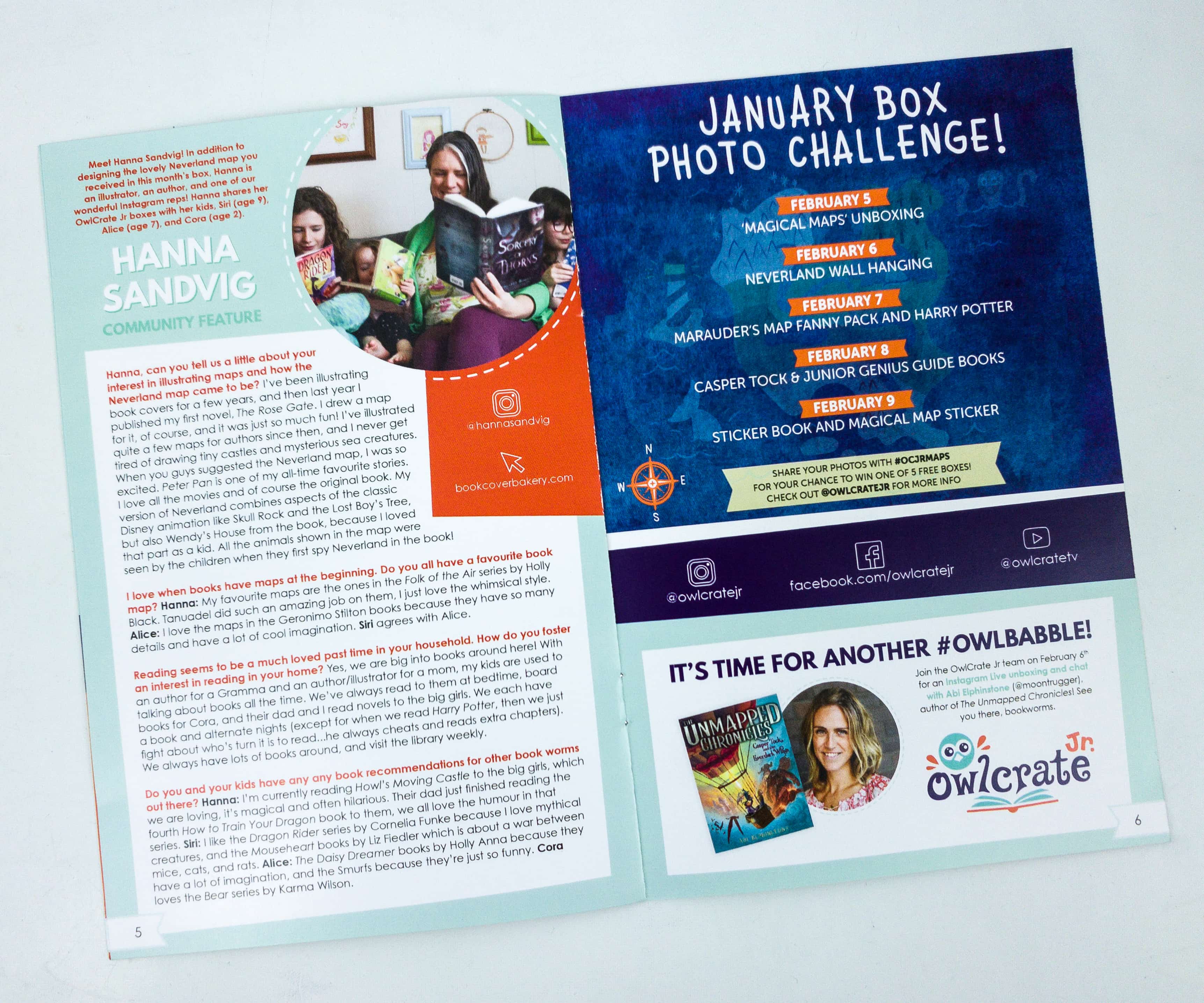 On another page is about the January Box Photo Challenge!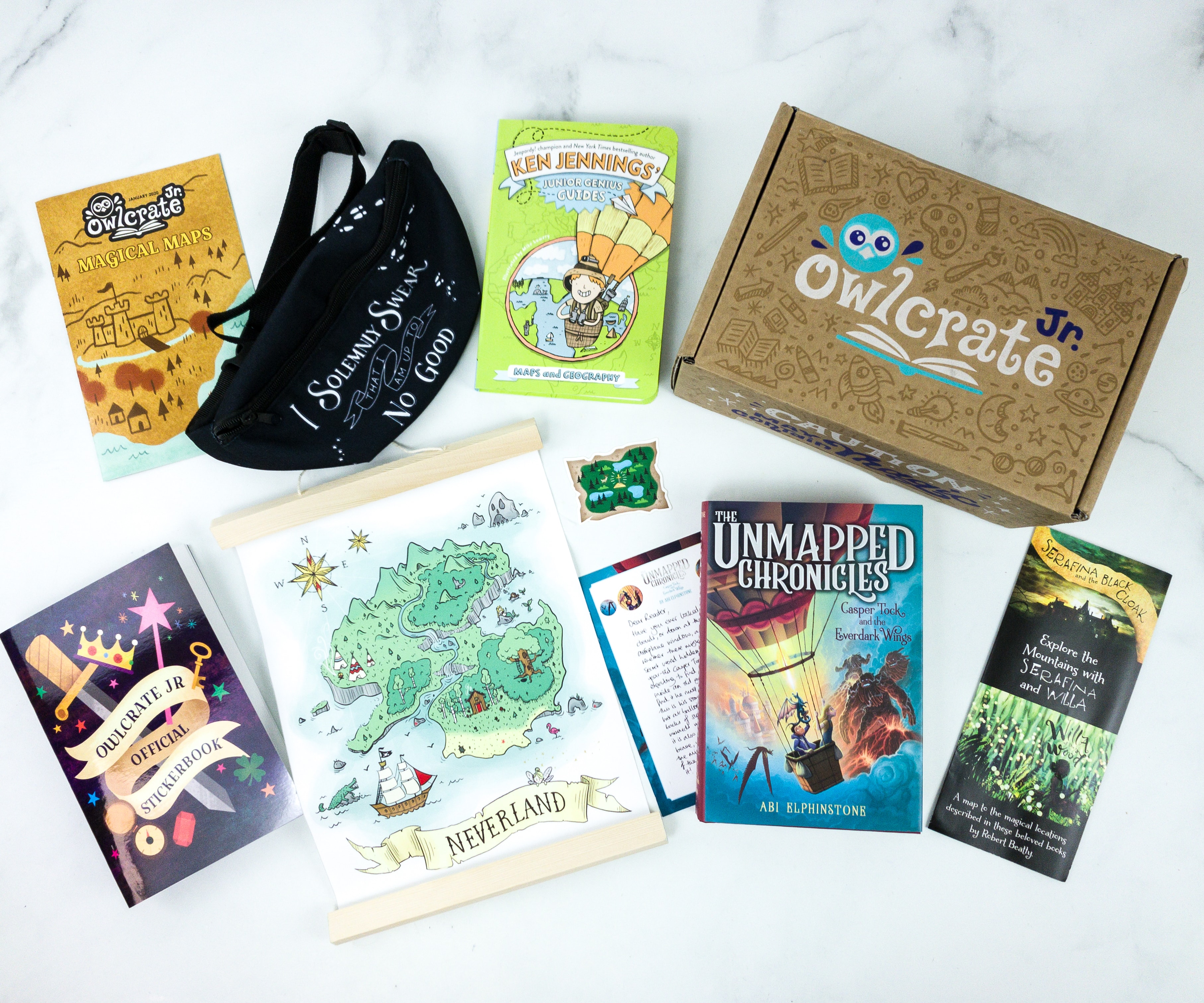 Everything in the January 2020 OwlCrate Jr. box!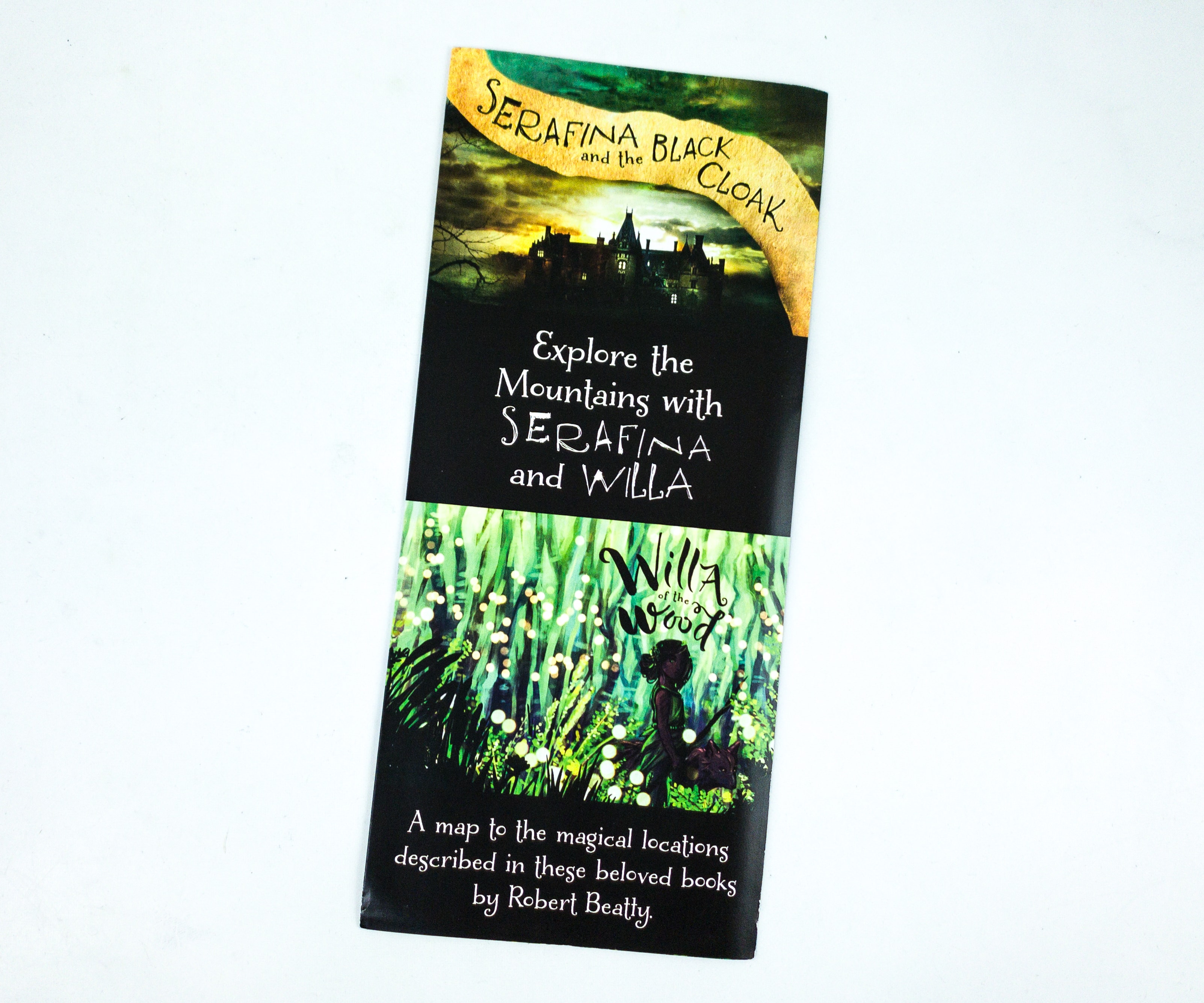 Map. This map shows various locations in books written by Robert Beatty!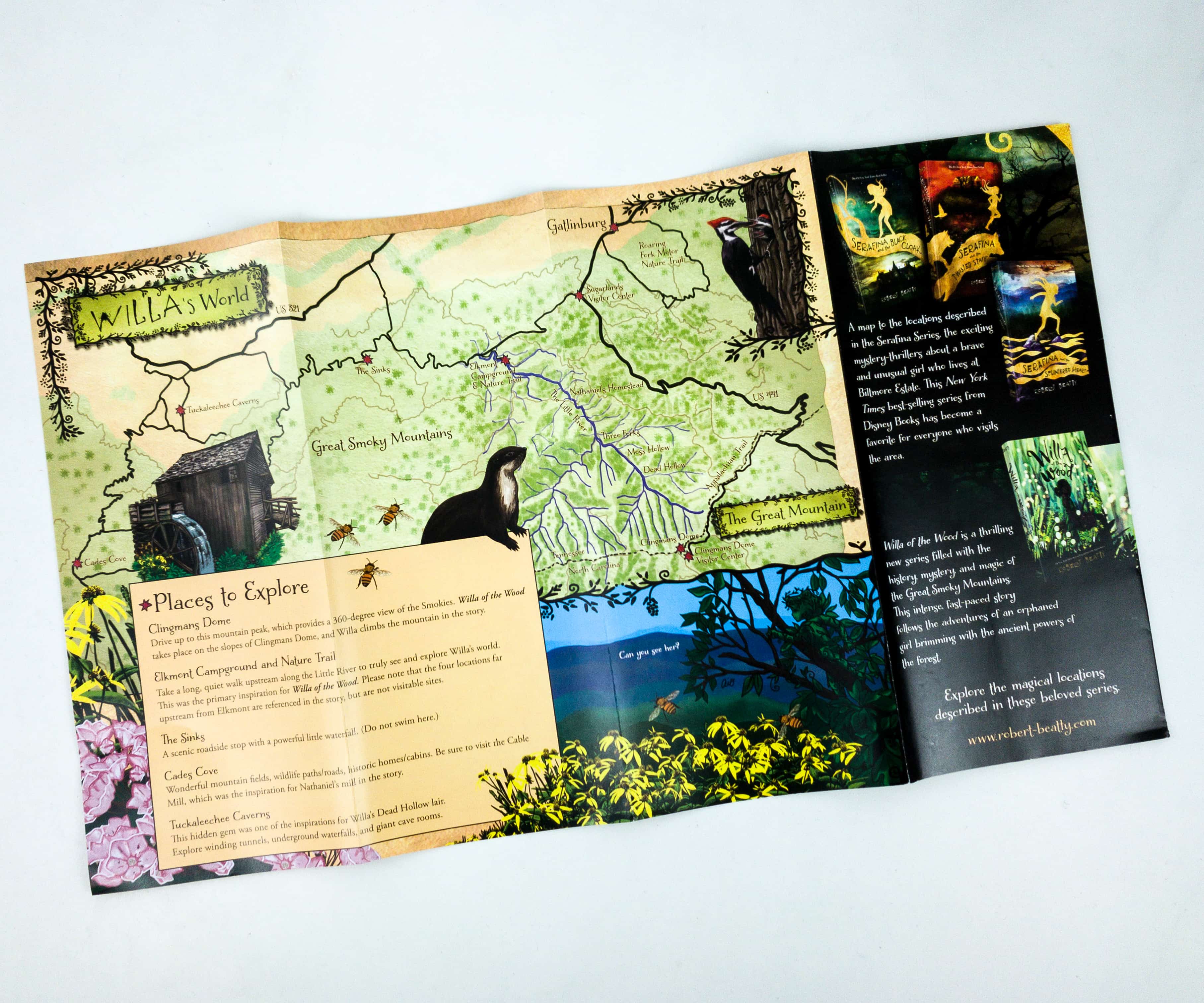 There's Willa's World from Willa of the Wood, where you'll find Clingman's Dome, Elkmont Campground and Nature Trail, The Sinks, Cades Cove, and Tuckaleechee Caverns.
Another side shows Serafina's Mountains from Serafina Series! To the South, there's Graveyard Fields, Piggah Inn, Mount Piggah, Cradle of Forestry, Sliding Rock, and Looking Glass Falls. To the North, there's Craggy Gardens and Mt. Mitchell.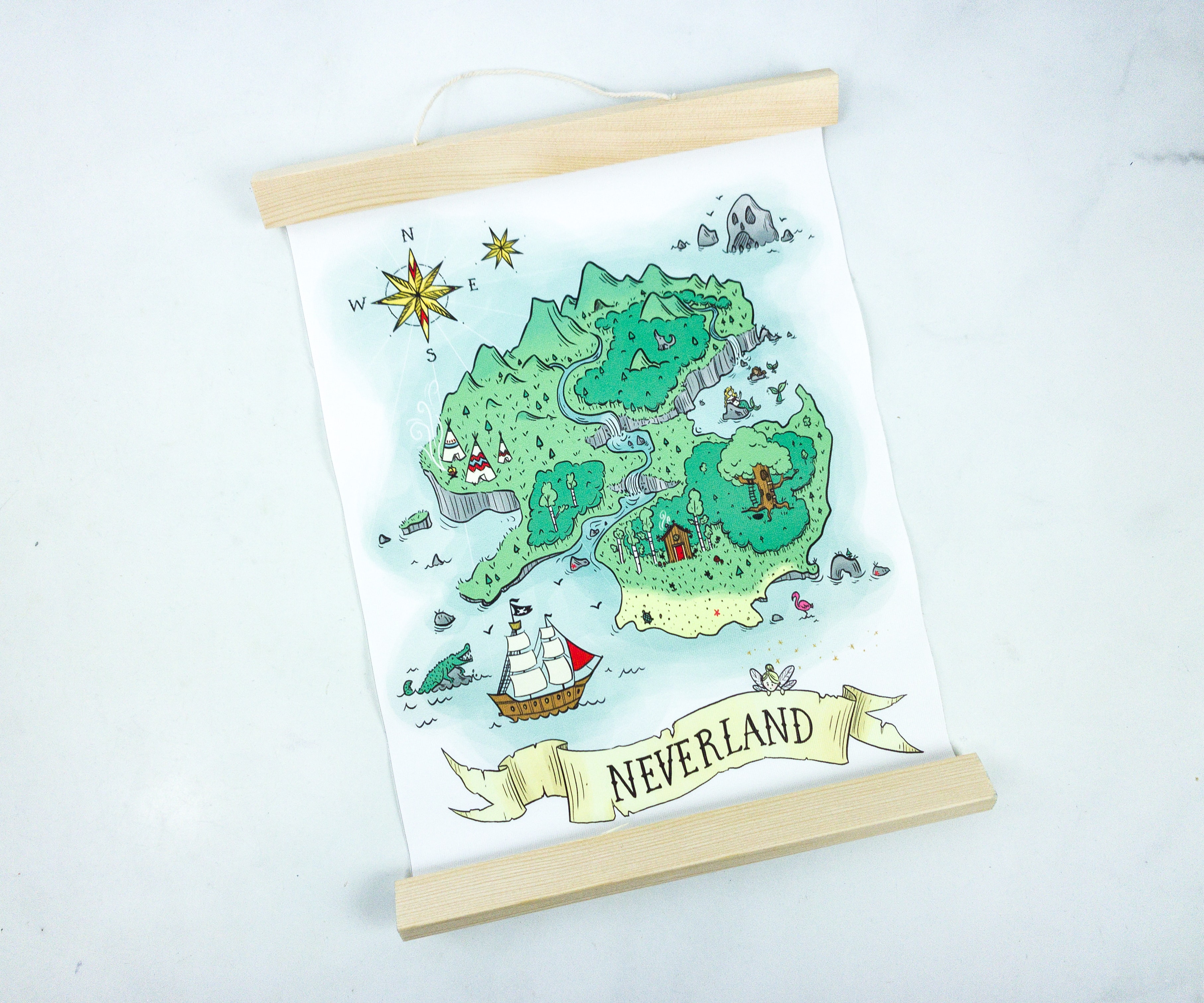 Neverland Banner. Since this box is all about maps, they also sent us a wonderful Neverland banner which can be easily hung on your door or any of your walls.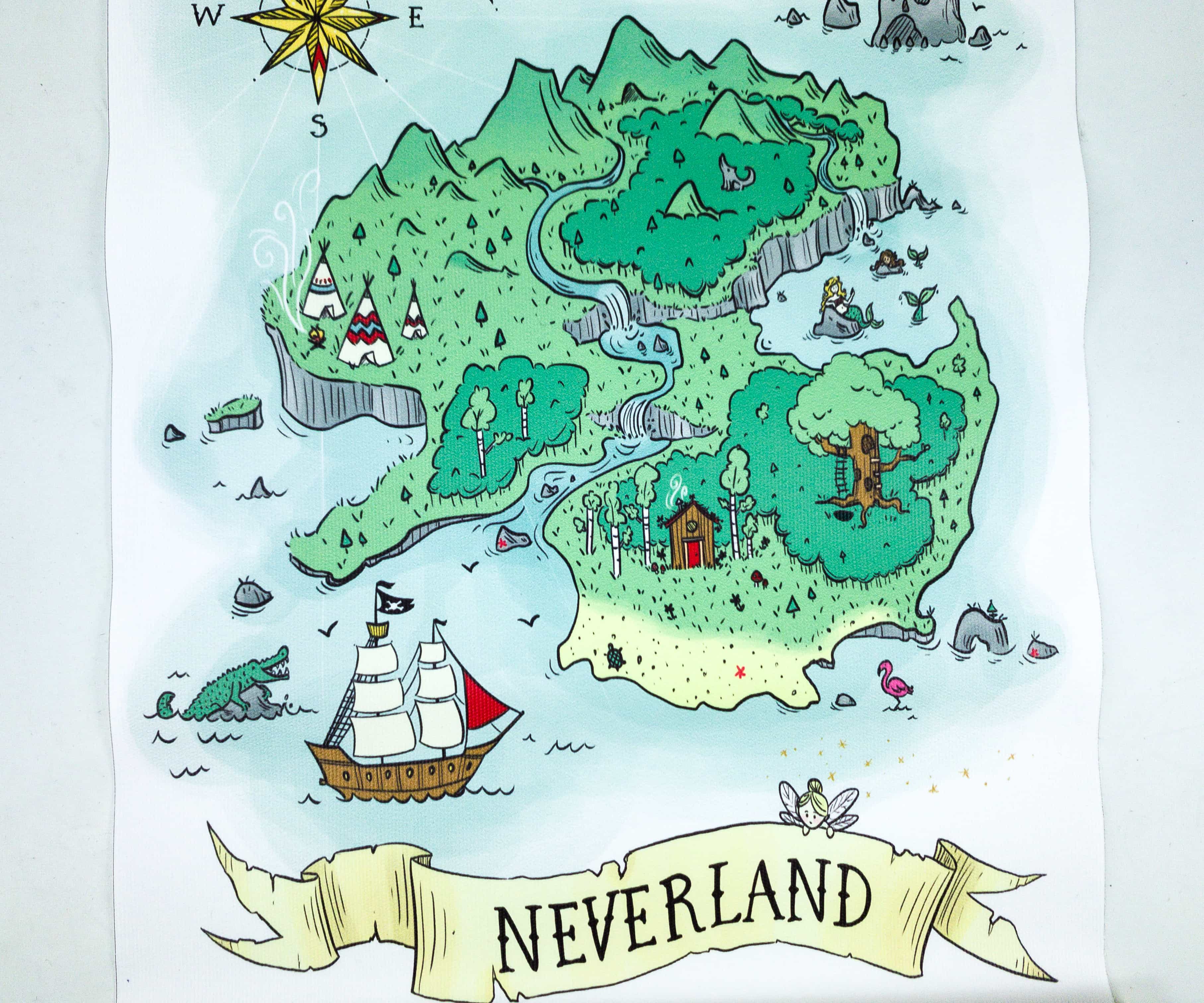 The print is of excellent quality! It's also pretty colorful and well-detailed, a must-have decor for any Peter Pan fan!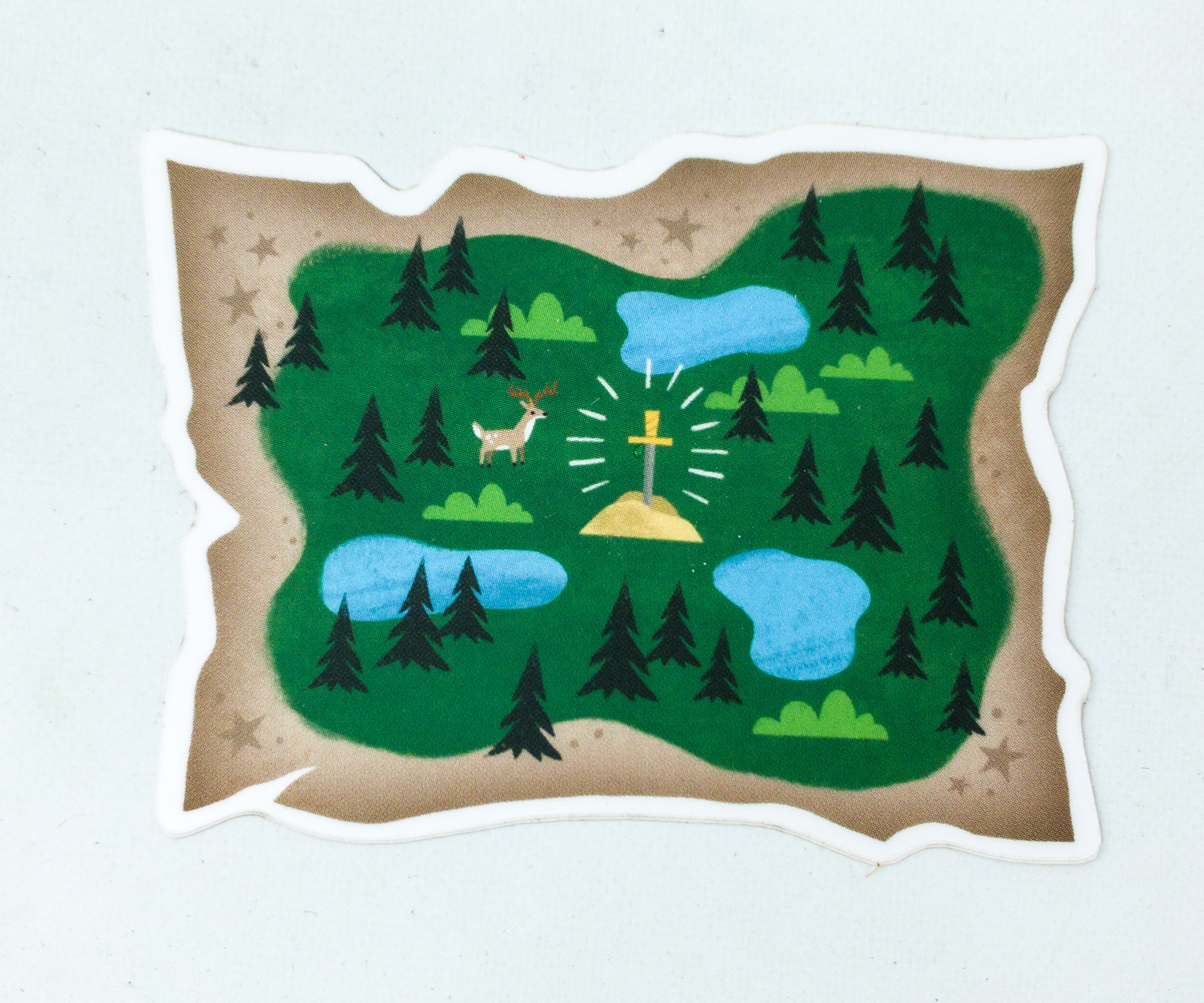 Sticker. It's OwlCrate Jr.'s first monthly collectible sticker, designed by Melanie Demmer. Of course, it's related to the theme as it features a map!
Stickerbook. We also got an OwlCrate Jr. official sticker book, where we can keep and organize all the collectible stickers from this month and from the future boxes.
Just like this month's featured sticker, it's designed by Melanie Demmer.
They even included an awesome sticker sheet inside! We spotted a unicorn and it's our instant favorite!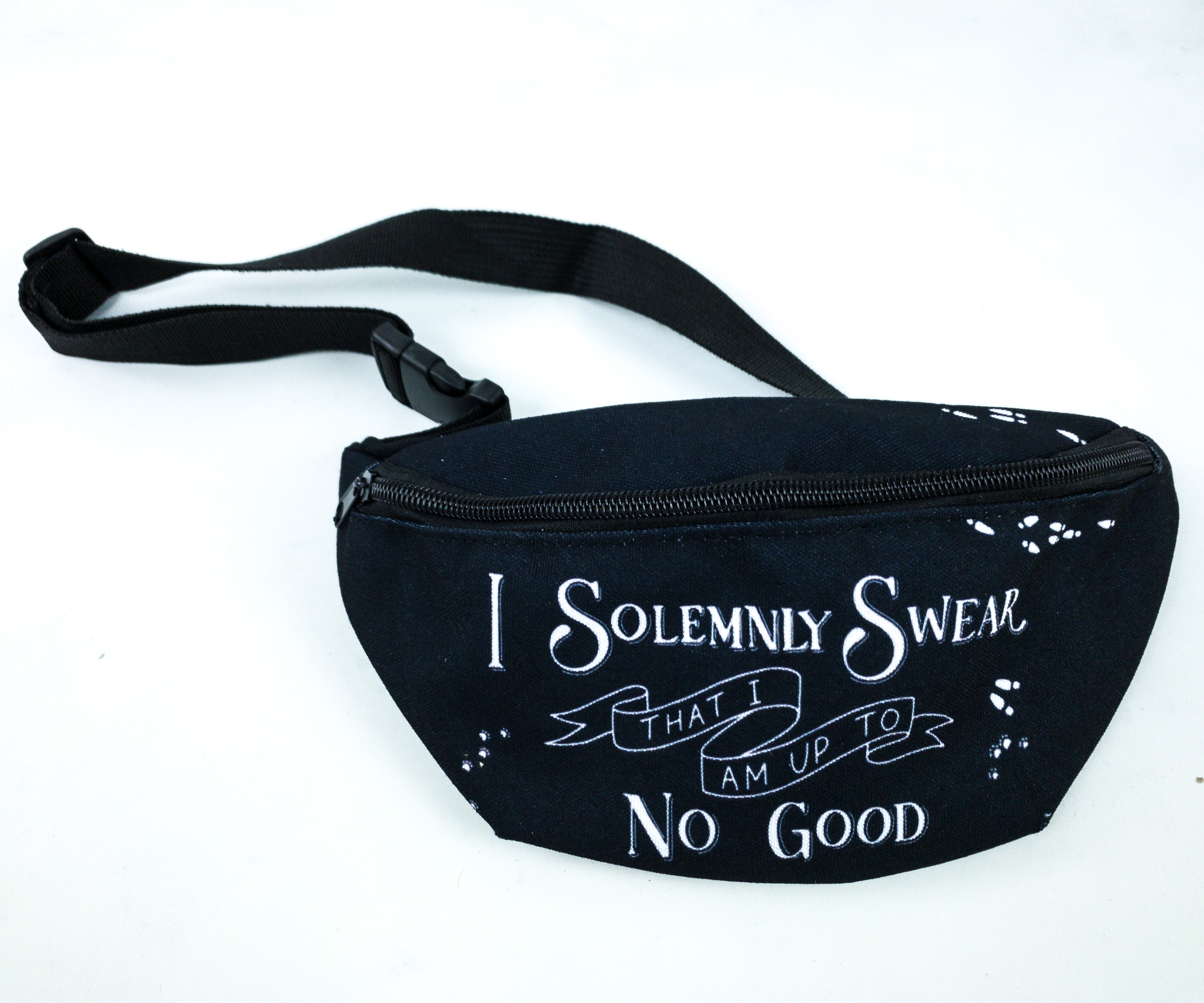 Fanny Pack. Our Harry Potter-loving hearts are rejoicing because they included this fanny pack featuring the iconic line "I solemnly swear that I am up to no good."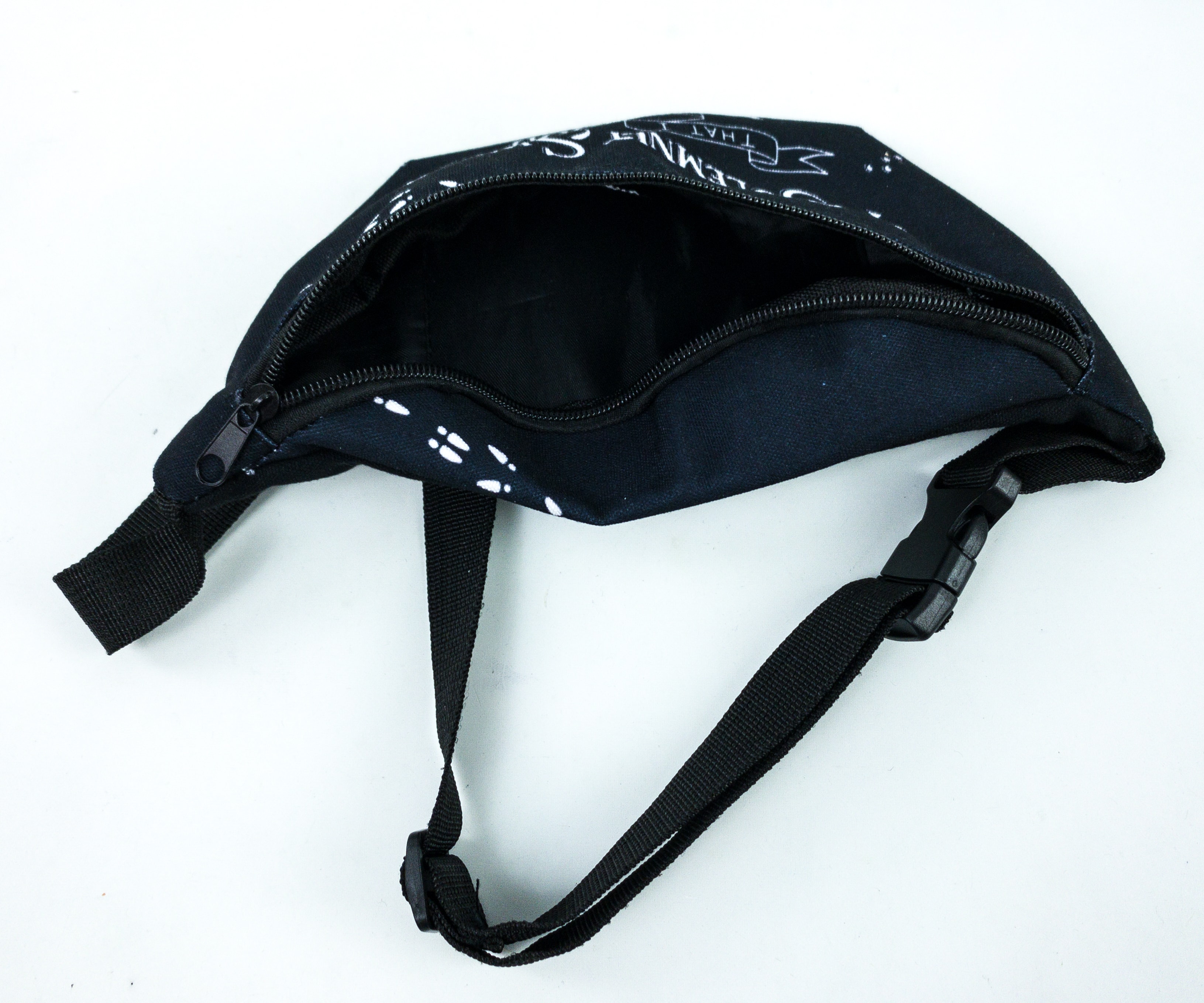 It's in black and the straps can be easily attached around your waist to keep it secure. The fanny pack is also spacious enough for some of my daughter's essentials, like a comb, lip balm, and a handkerchief. It can even fit a small notebook and some pens.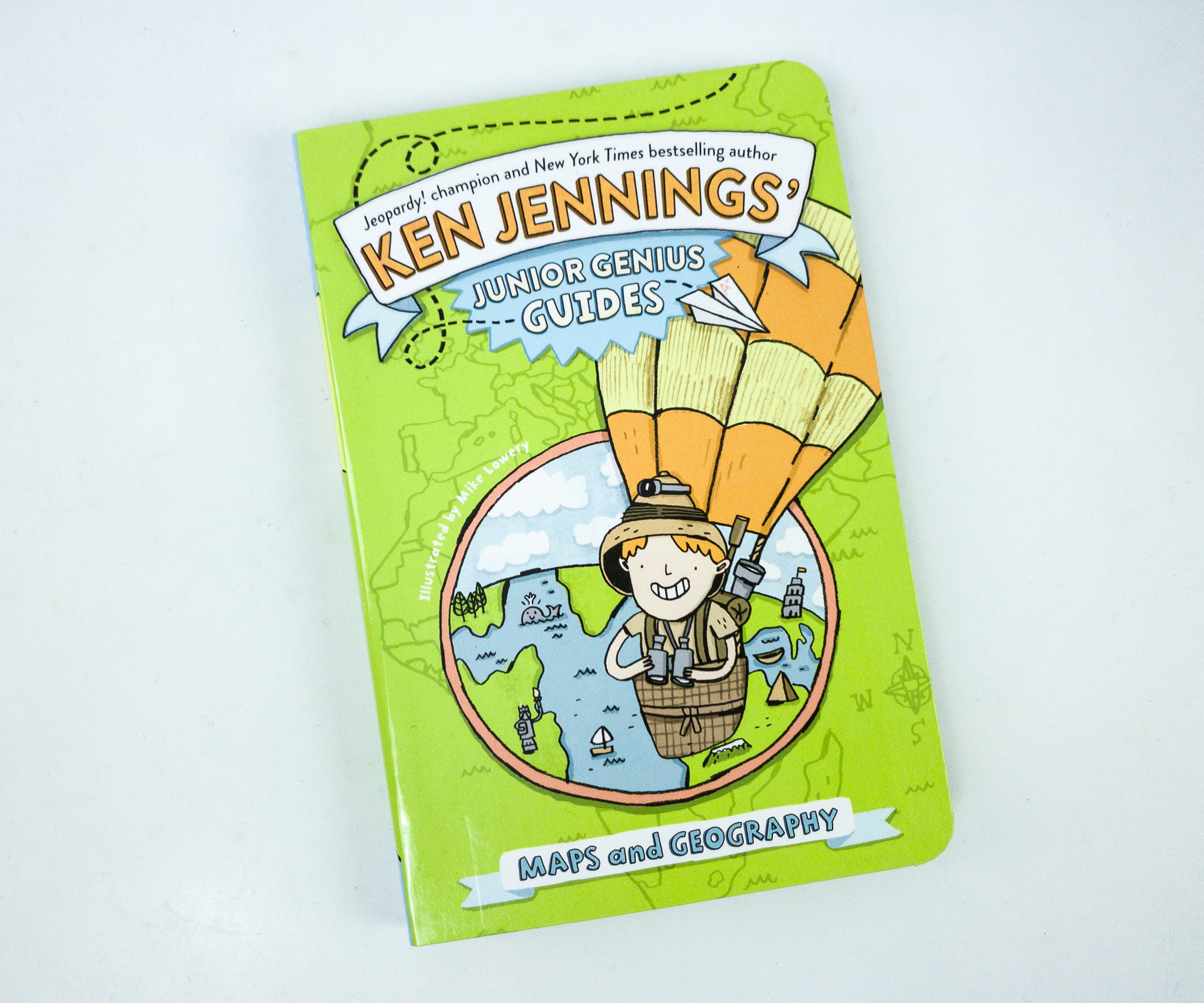 Ken Jennings' Junior Genius Guides Maps and Geography ($5.99)
Discover the fun facts about the world and become a master of geography with this interactive trivia book from Jeopardy! champ and New York Times bestselling author Ken Jennings.

With this Junior Genius Guide to maps and geography, you'll become an expert and wow your friends and teachers with clever facts: Did you know that the biggest desert in the world is actually covered in snow? Or that Christopher Columbus wasn't the first to think that the Earth was round? With great illustrations, cool trivia, and fun quizzes to test your knowledge, this guide will have you on your way to whiz-kid status in no time!
For those who want to have a deeper understanding of maps and geography, they included this fun book written by Ken Jennings who is a quiz show champ himself!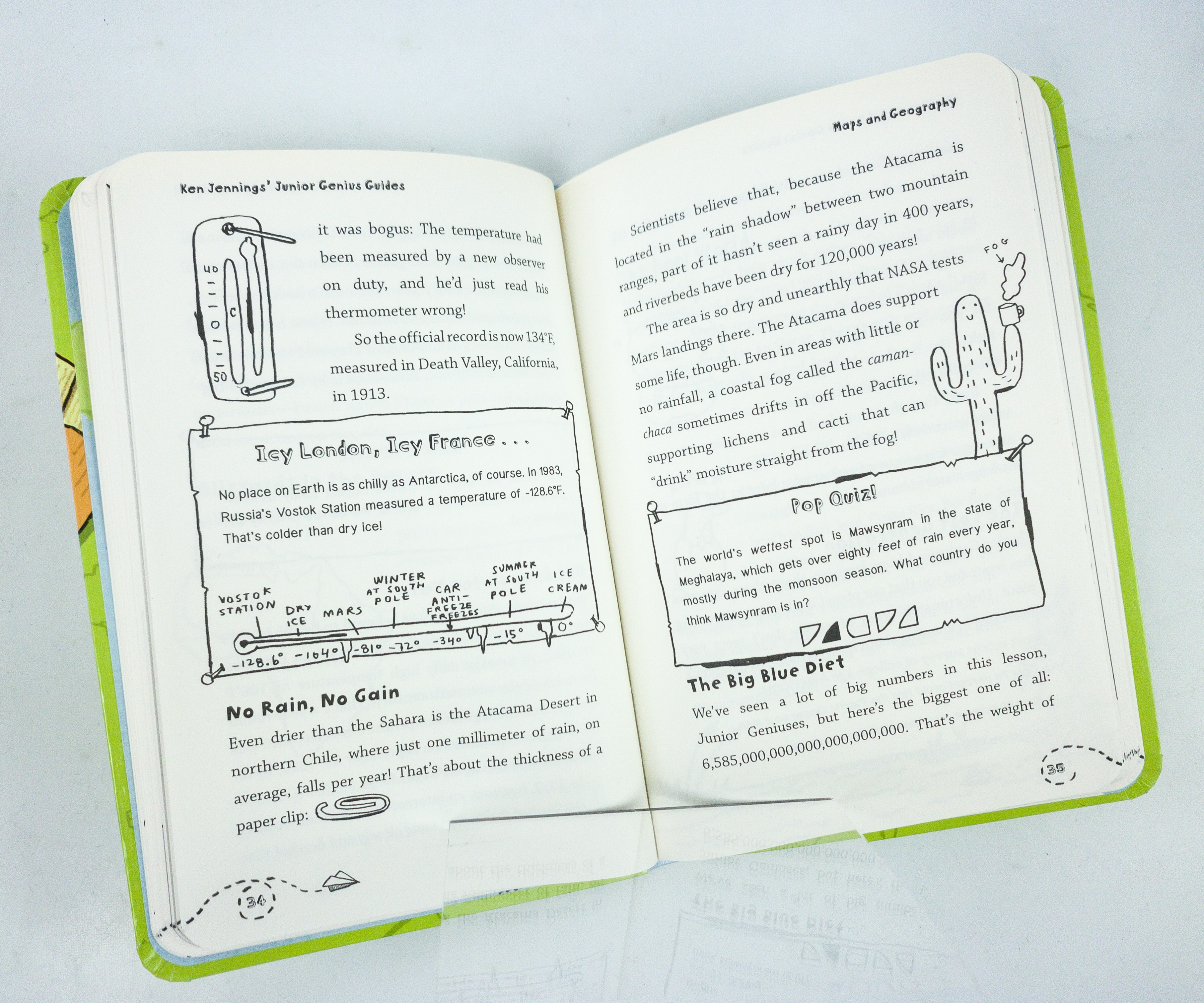 There's interesting trivia, as well as quizzes that my daughter really enjoyed!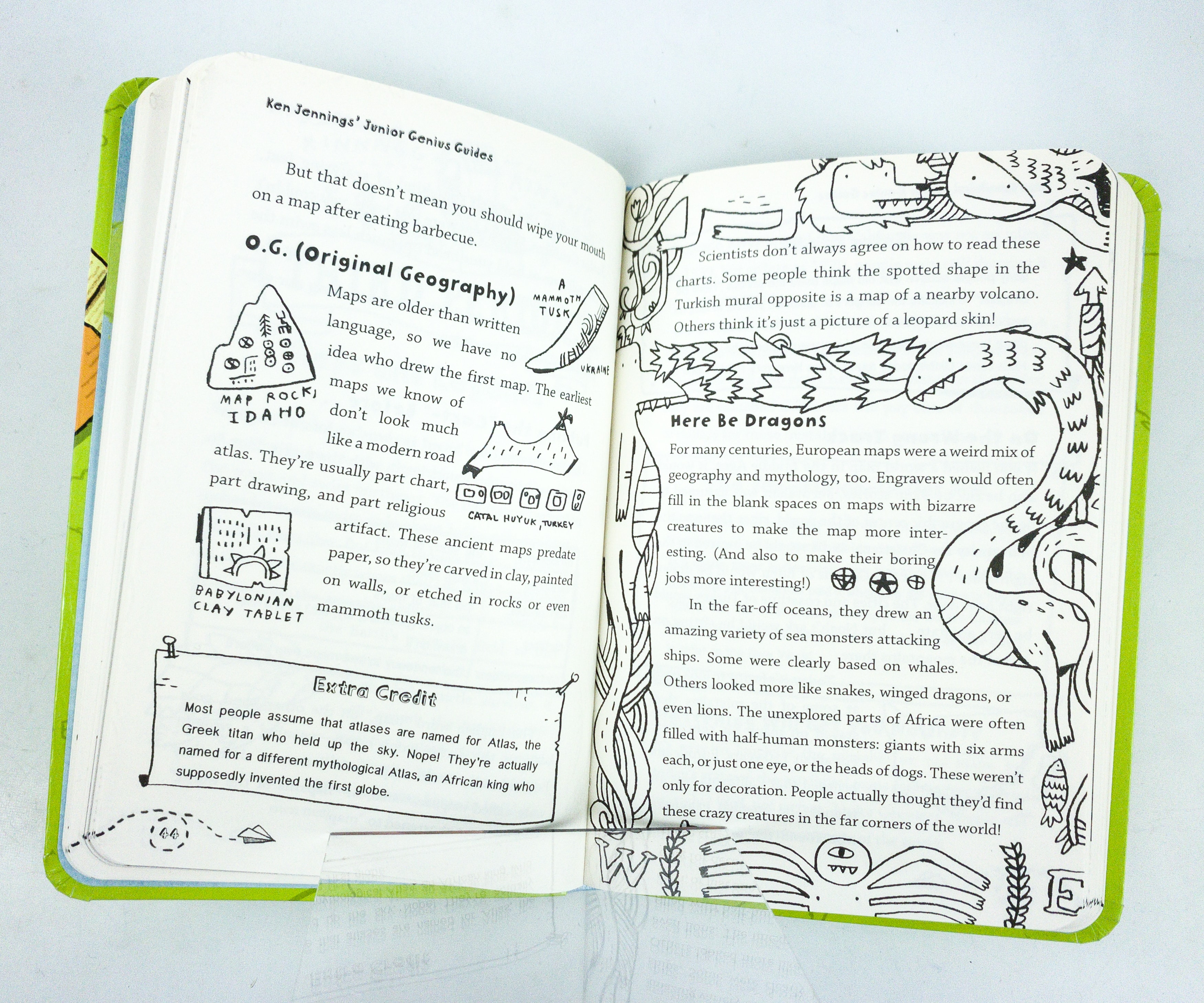 The lessons are presented in such an engaging and kid-friendly way!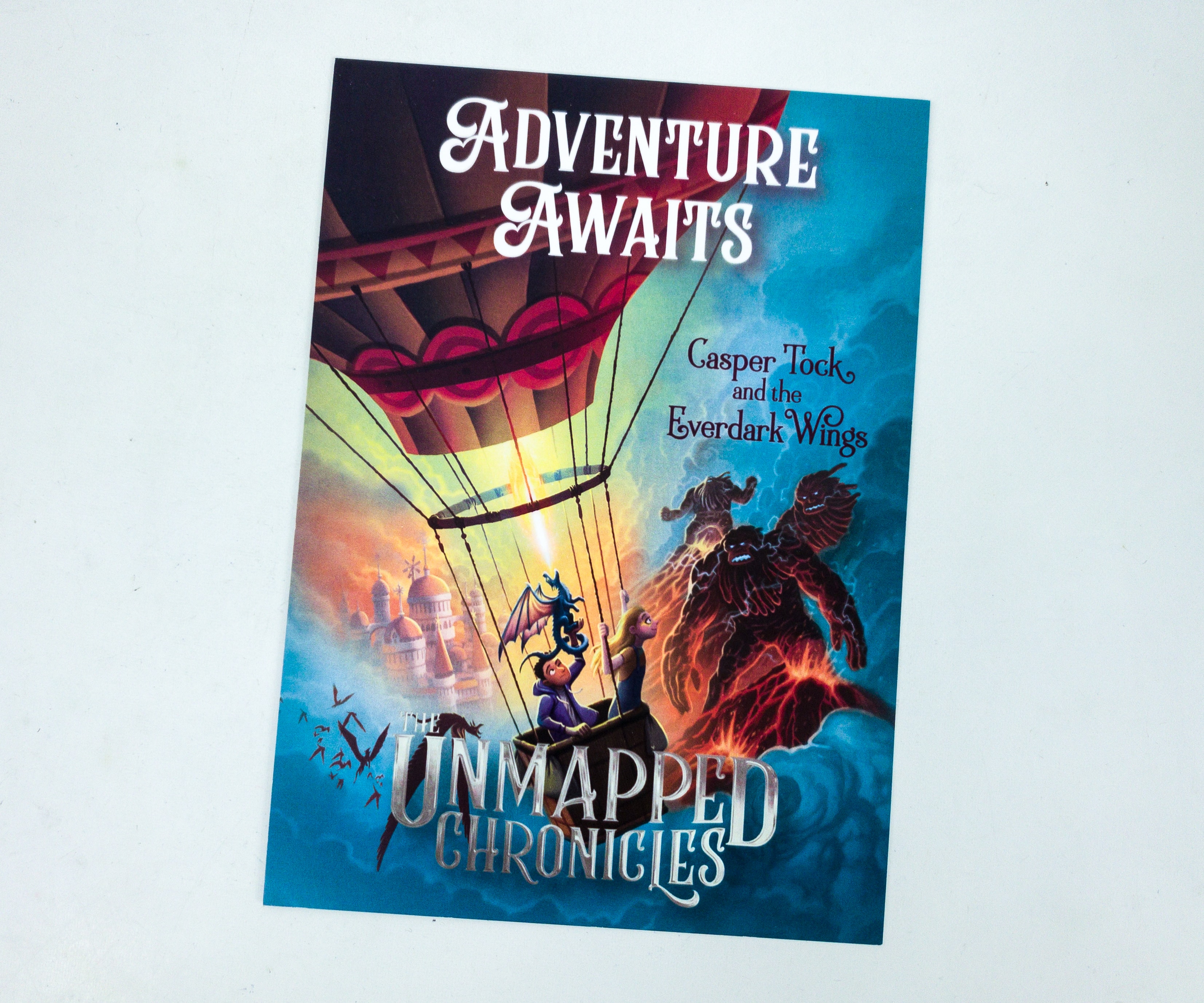 The box also includes a card featuring the same design as the cover of this month's featured book, The Unmapped Chronicles.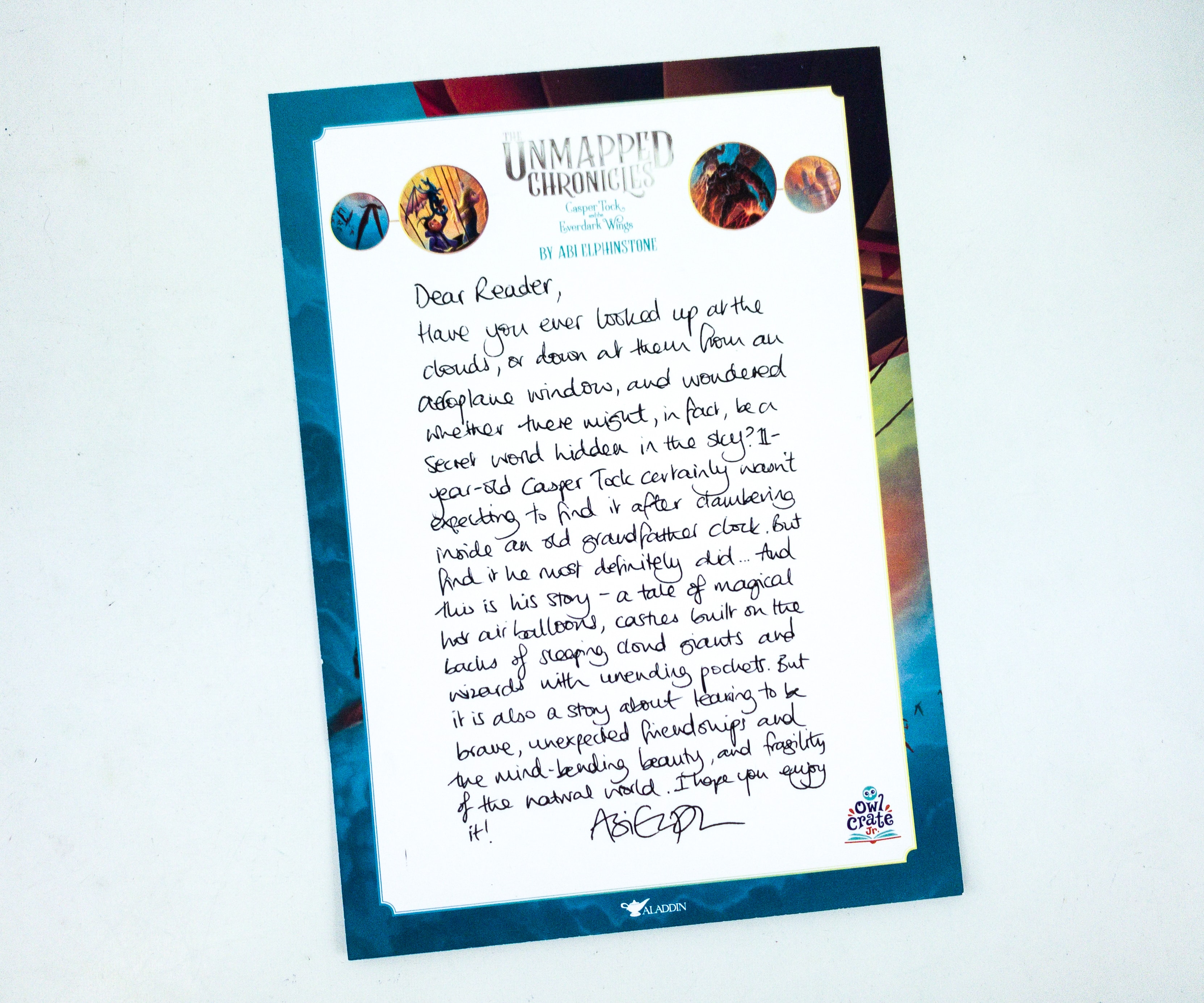 At the back is a message from the author.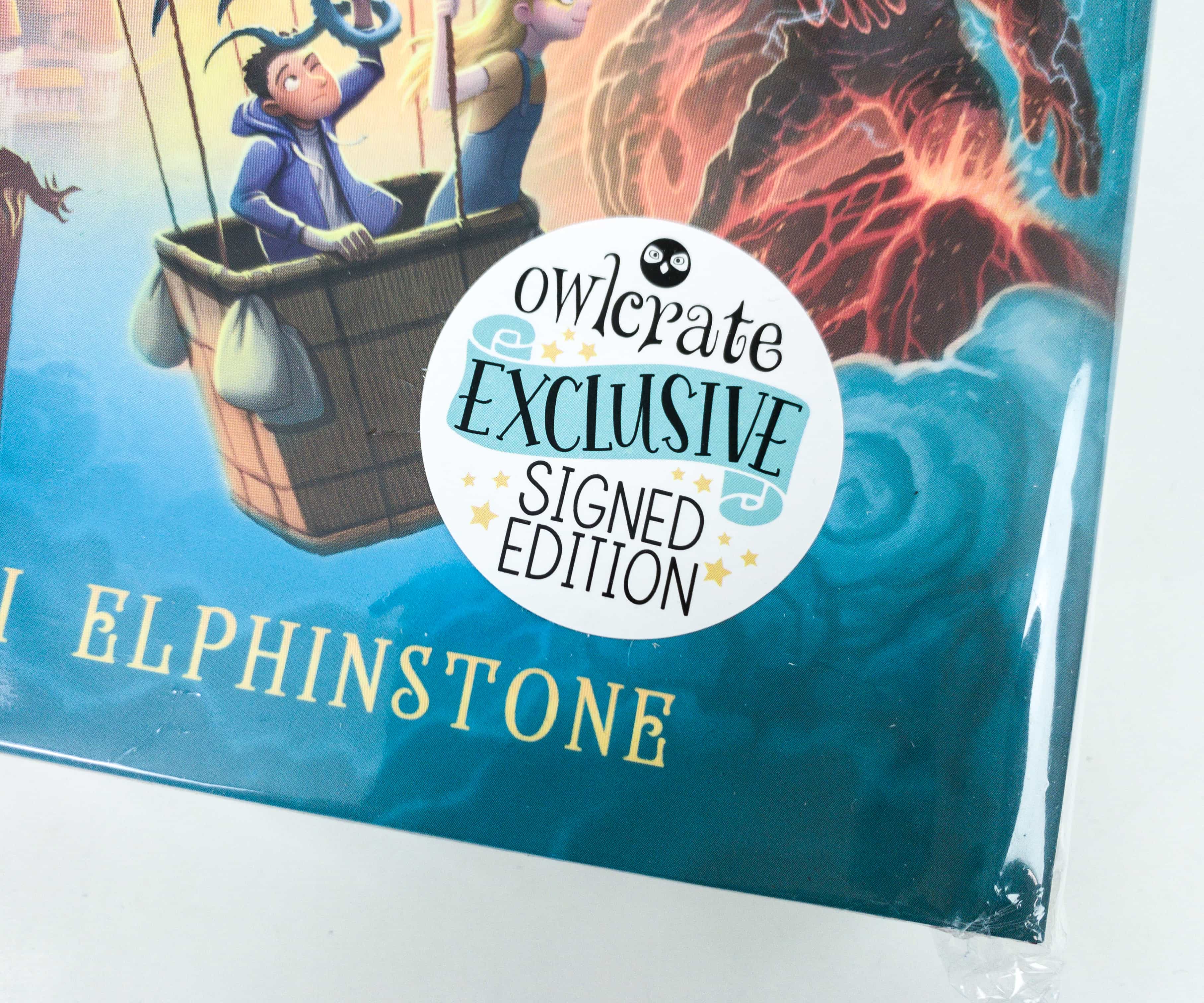 The book has an OwlCrate sticker that says it's an exclusive and a signed edition.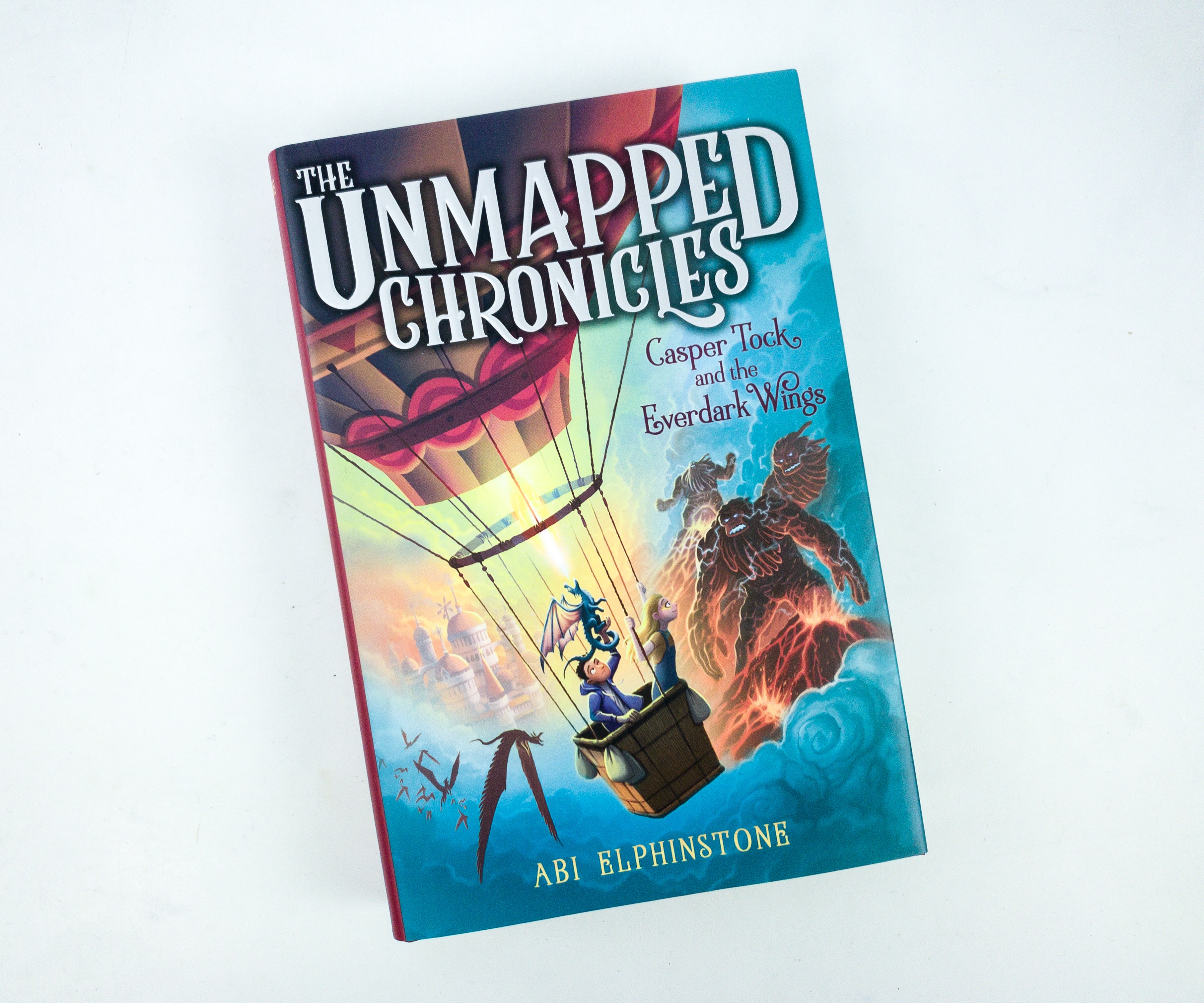 The Unmapped Chronicles Casper Tock and the Everdark Wings by Abi Elphinstone – SIMILAR ($13.69)
From bestselling author Abi Elphinstone comes a wondrous new series about four secret unmapped kingdoms hidden in our own world!

Casper Tock hates risks and is allergic to adventures. So it comes as a nasty shock to him one day when he hides from bullies in an ancient grandfather clock—and ends up finding an entire world inside.

Casper discovers that this sky kingdom of Rumblestar is one of the four Unmapped Kingdoms in charge of controlling the weather in Casper's own world. What's more, Casper is now stuck in Rumblestar, and the only person there who doesn't think he's a demon spy is a strange girl named Utterly, who hates rules and is allergic to behaving.

All Casper wants is to find his way home, but Rumblestar is in trouble. An evil harpy called Morg is trying to steal the magic of the Unmapped Kingdoms. And if these kingdoms fall, Casper's world will be destroyed as well.

And so, together with Utterly and her miniature dragon, Arlo, Casper embarks on a quest full of cloud giants, storm ogres, and drizzle hags. Can he, Utterly, and Arlo—the unlikeliest of heroes—save both their worlds from the clutches of Morg?
First off, we really love the cover art! Just by looking at it, we could tell that a great adventure awaits us!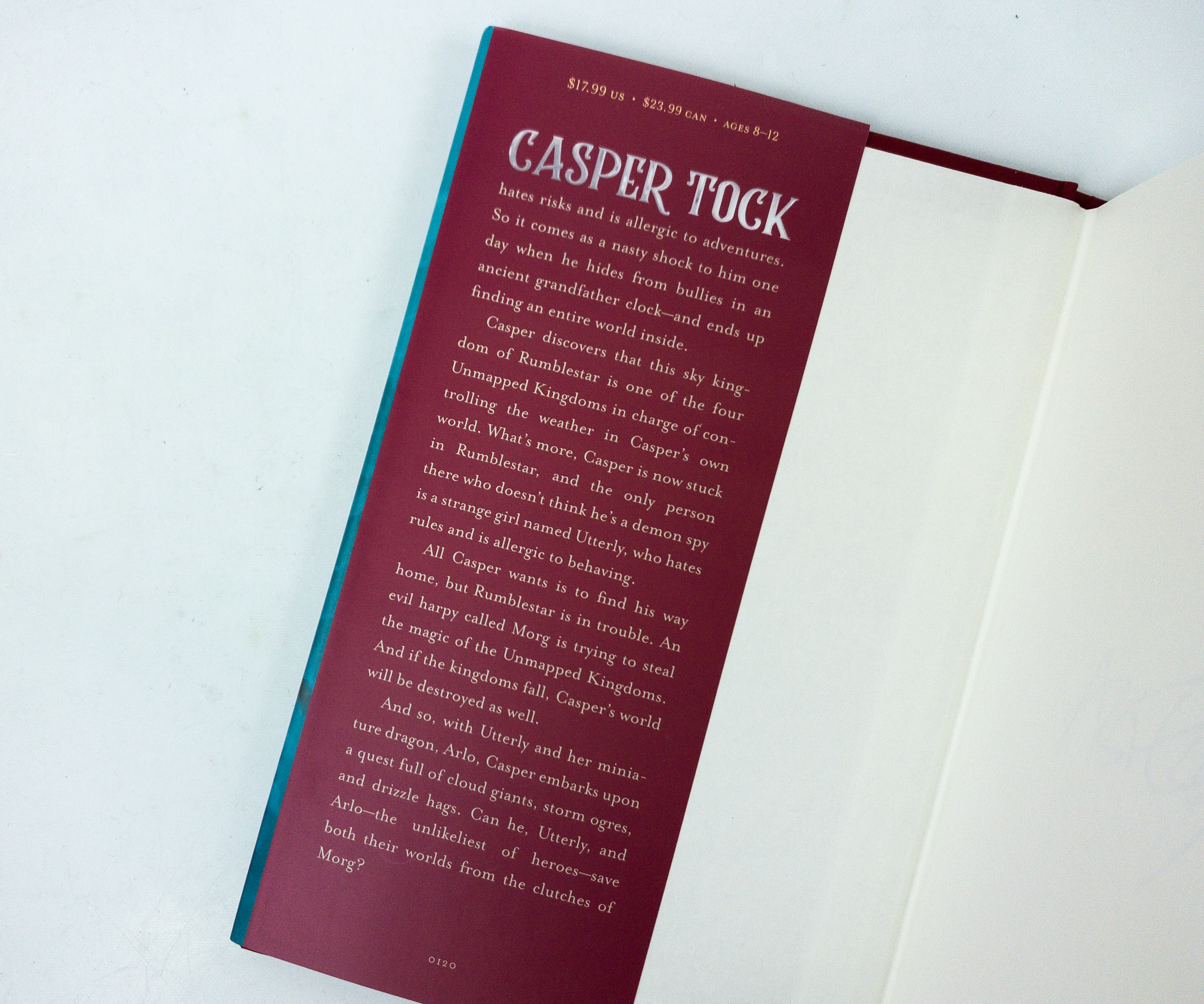 This book is ideal for ages 8-12. You'll find the book synopsis printed on the flap of the book's dust jacket.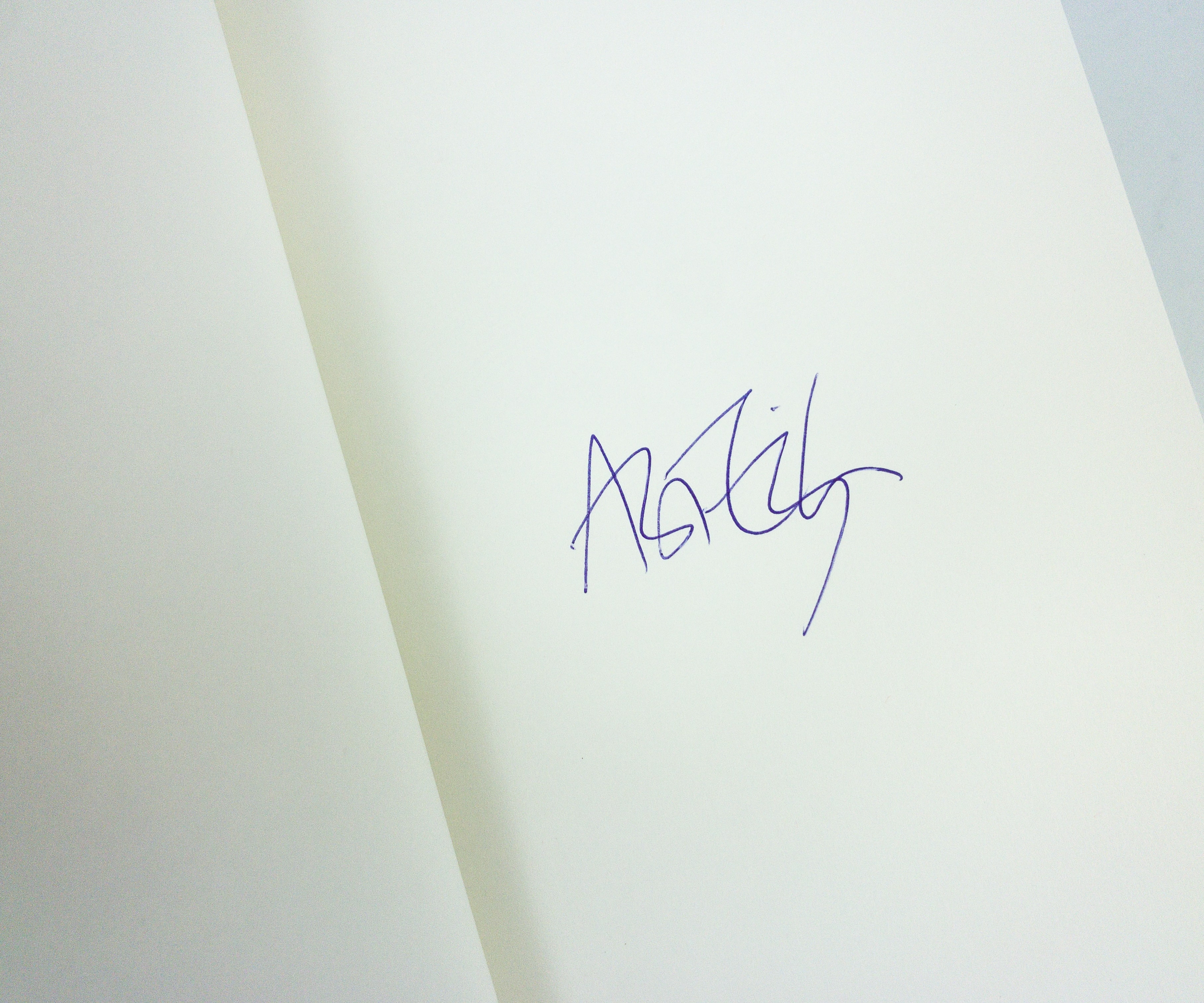 There's the author's signature!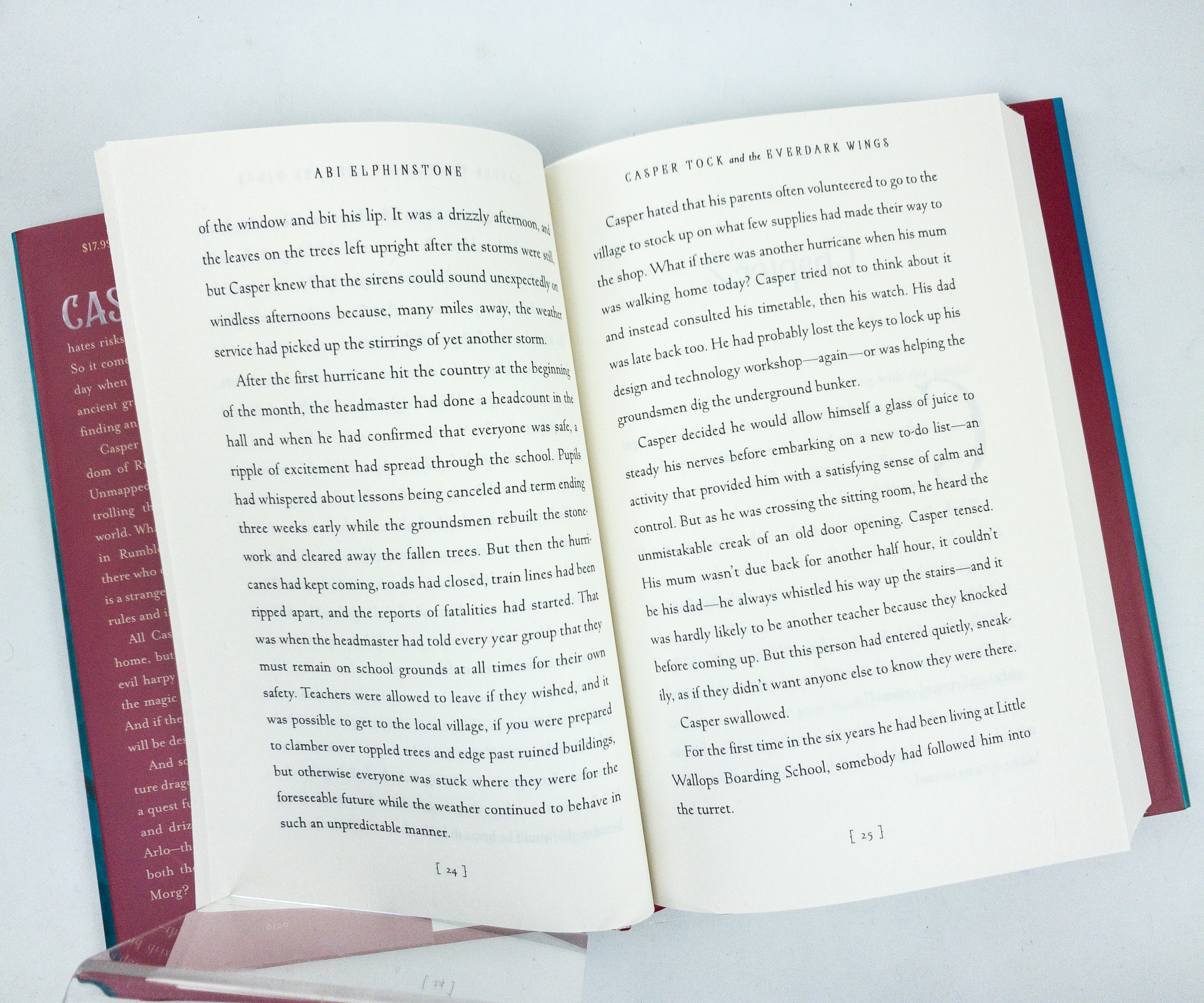 The writing style of the author is fun, engaging, and definitely middle grade-friendly. The characters are pretty relatable as well.
It imparts a great lesson that every kid needs to know, that they should step out of their comfort zone because it'll give them wonderful experiences and maybe even new friendships!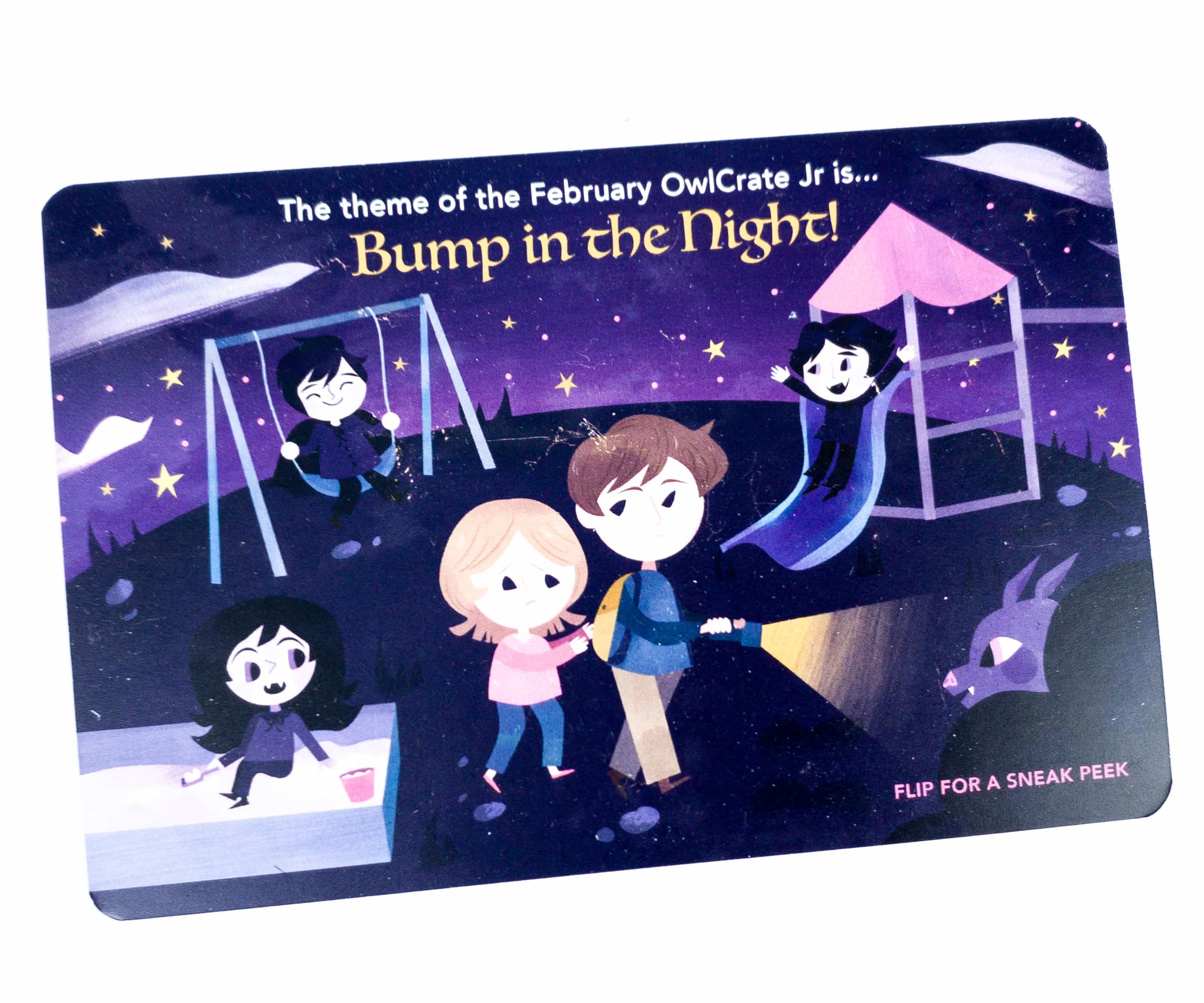 They gave us a sneak peek for the next box! The February 2020 theme is Bump in the Night!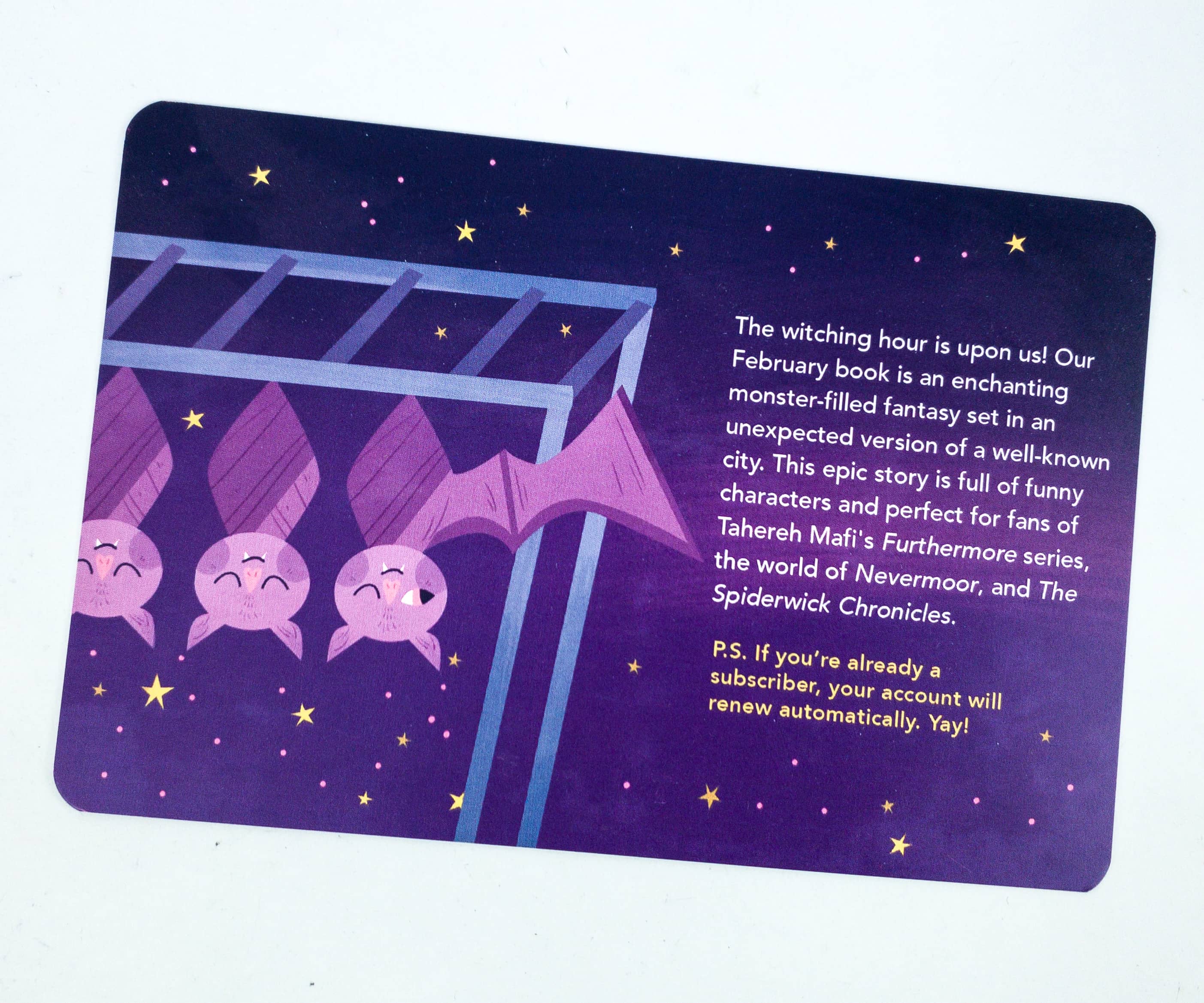 The witching hour is upon us! Our February book is an enchanting monster-filled fantasy set in an unexpected version of a well-known city. This epic story is full of funny characters and perfect for fans of Tahereh Mafi's Furthermore series, the world of Nevermoor, and The Spiderwich Chronicles.
OwlCrate Jr. surely knows how to keep things exciting for middle graders every month! The January box has a fun theme, which is all about maps. We got a lot of map-related items and even an interactive book filled with trivia and quizzes about maps and geography. The featured book is a big win as well! My daughter thoroughly enjoyed the book, it's one of the best adventure stories she's read recently! Of course, let's not forget the Harry Potter fanny pack. It's makes a cool way of showing off one's love for the series. If you also have a book-loving middle grader, this box makes a great gift! You can expect fun themes and a ton of cute and useful bookish goodies delivered to your door monthly, making it worth every penny!
What did you think of the OwlCrate Jr. box this month?