Once Upon a Book Club is a subscription that offers a unique reading experience. Each month, you'll receive a book to read, a 5″ x 7″ quote print, along with 2-4 corresponding gifts to match a quote/item mentioned in the book. Readers are advised to open the gifts as they finish the corresponding page to make them feel as if the book is coming to life!
You can choose between Once Upon a Book Club's Young Adult edition and Adult edition. This is the review of the Adult box.
DEAL: Enjoy 10% off your first box. Use coupon code BOOKNERD.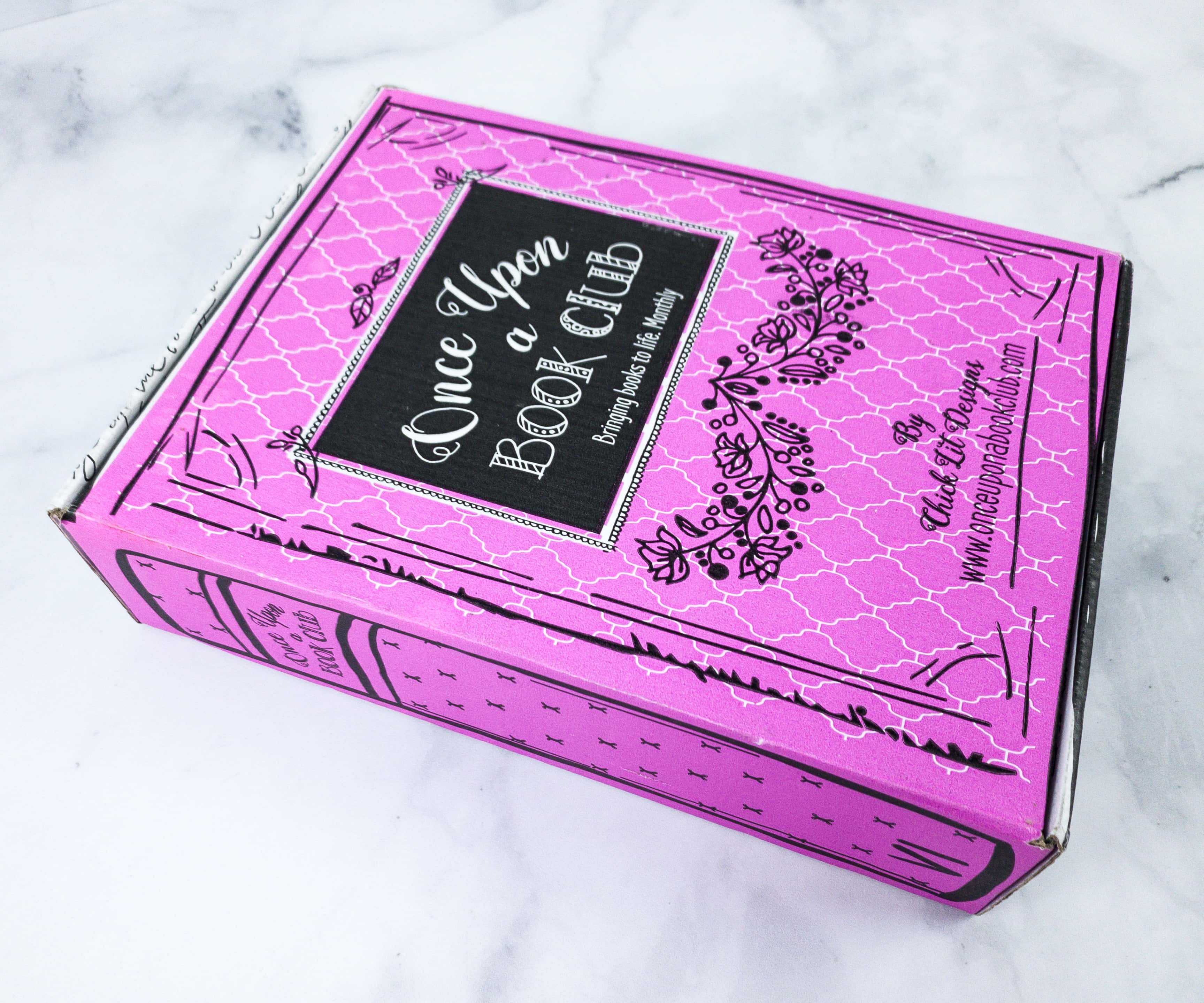 The box was designed by @ChickLitDesigns.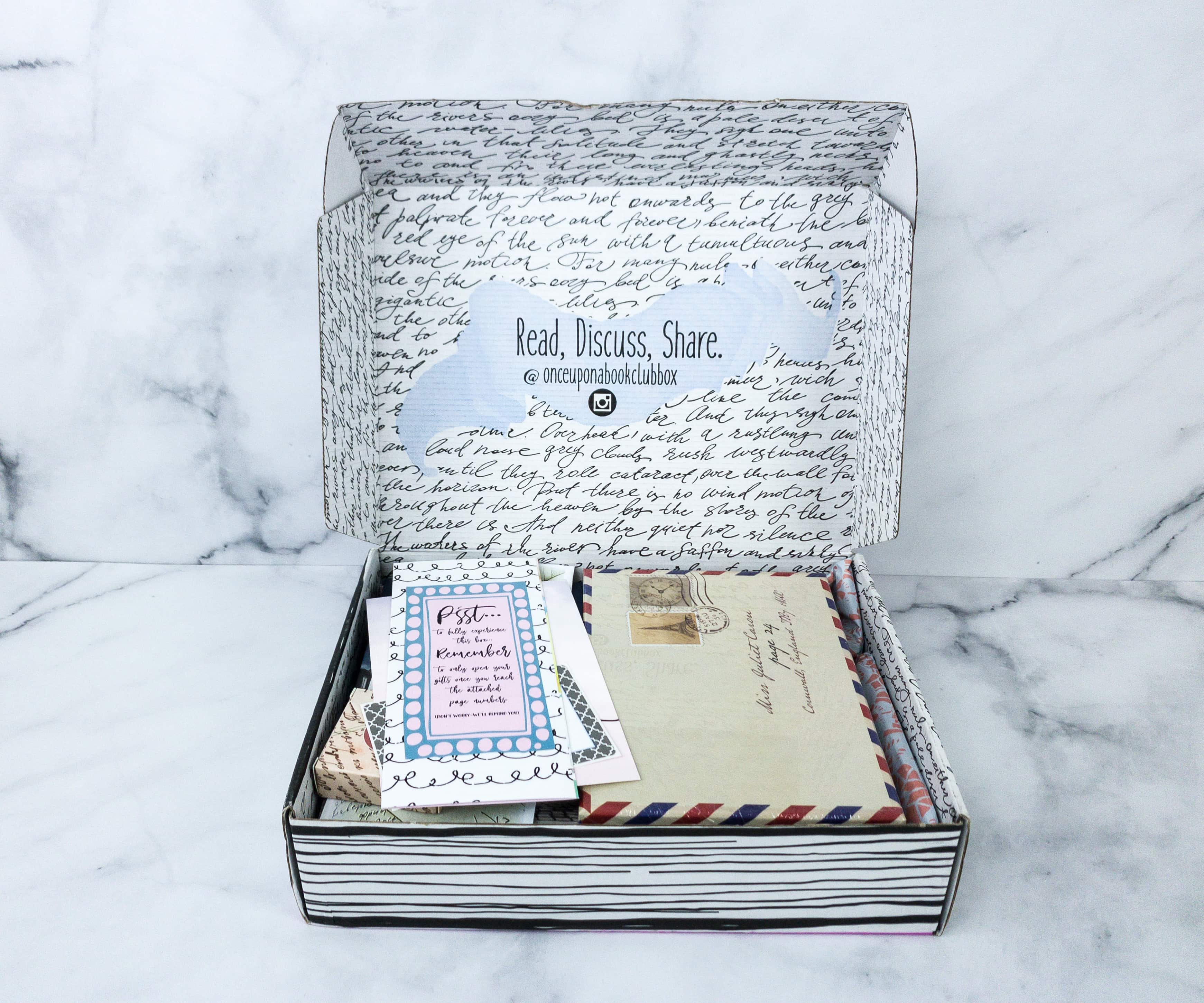 The box interior looks lovely with those words in script.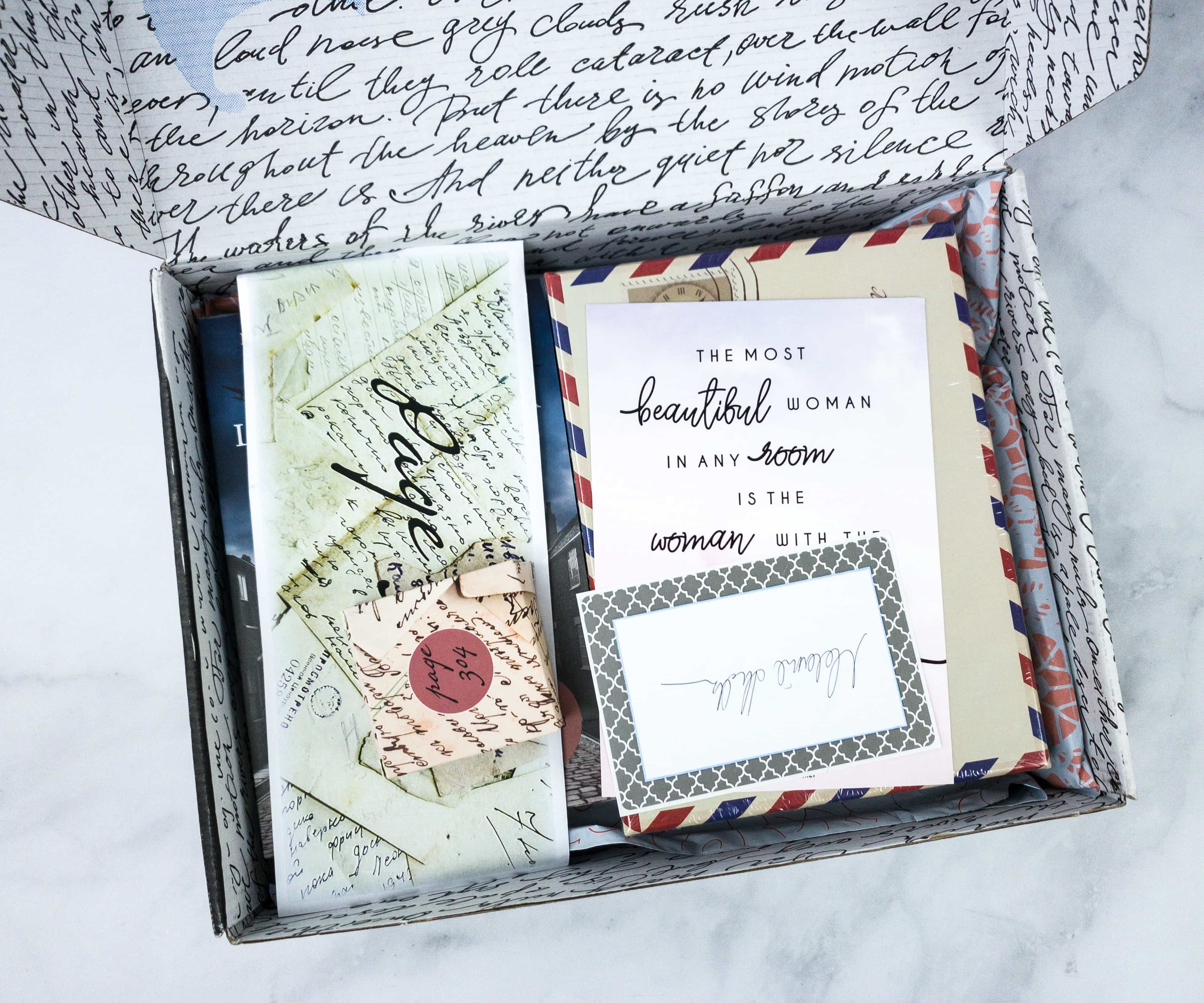 The box is full!
The box included a tri-fold booklet.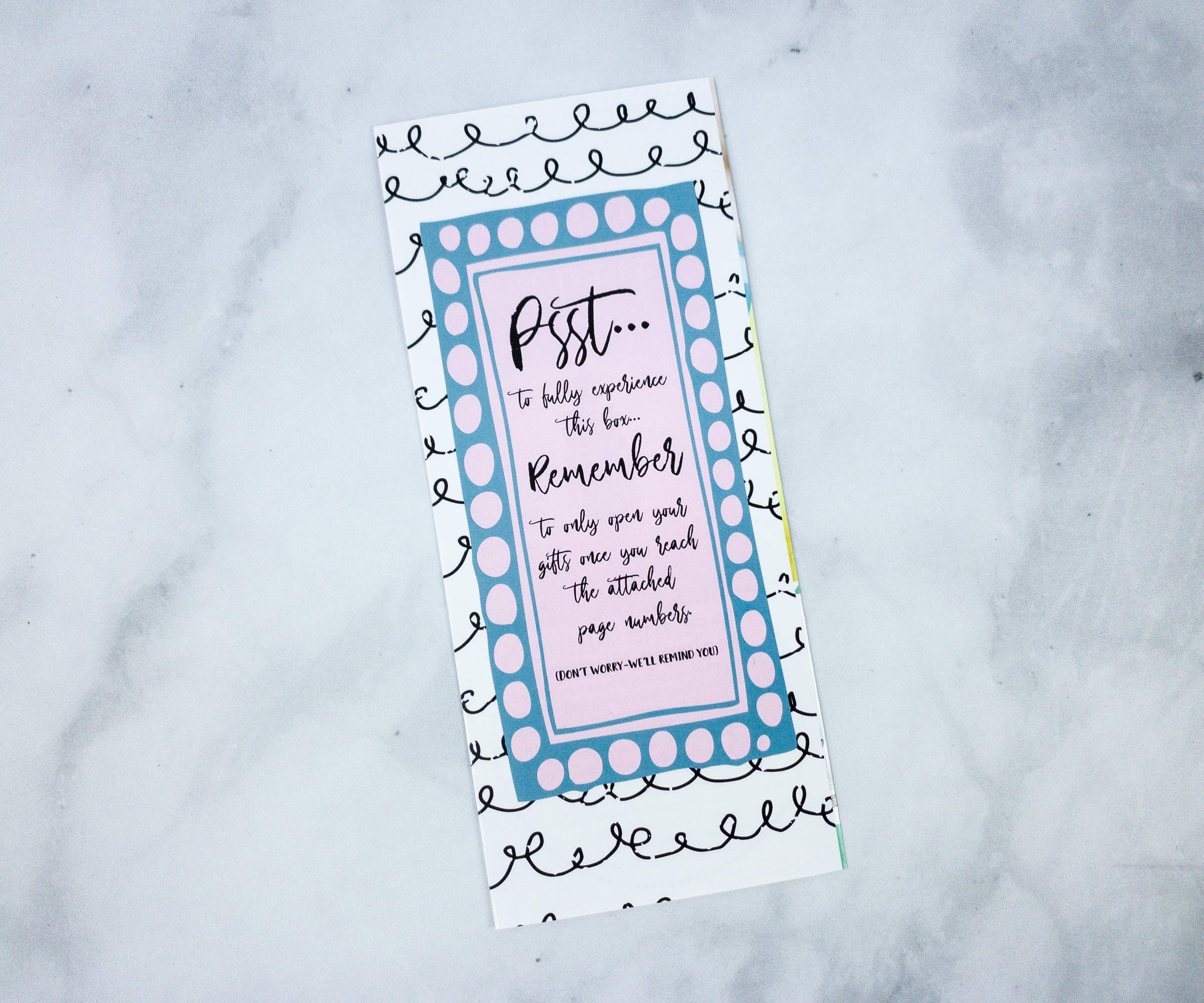 There's also a reminder on how to make the most out of this box.
Psst…

To fully experience this box…

Remember to only open your gifts once you reach the attached page numbers.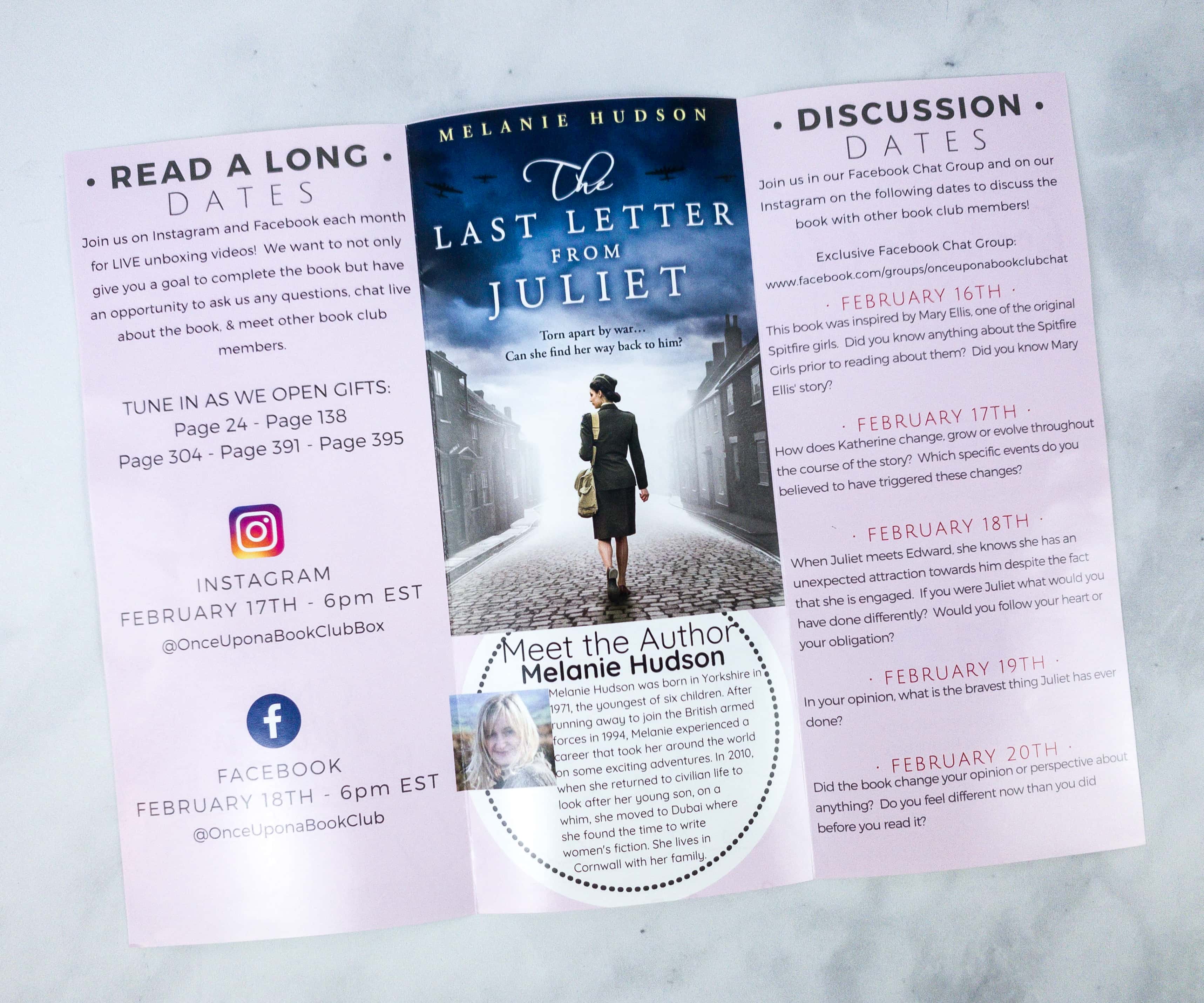 You can join the author and other book club members on these dates for some read-a-long and discussion activities.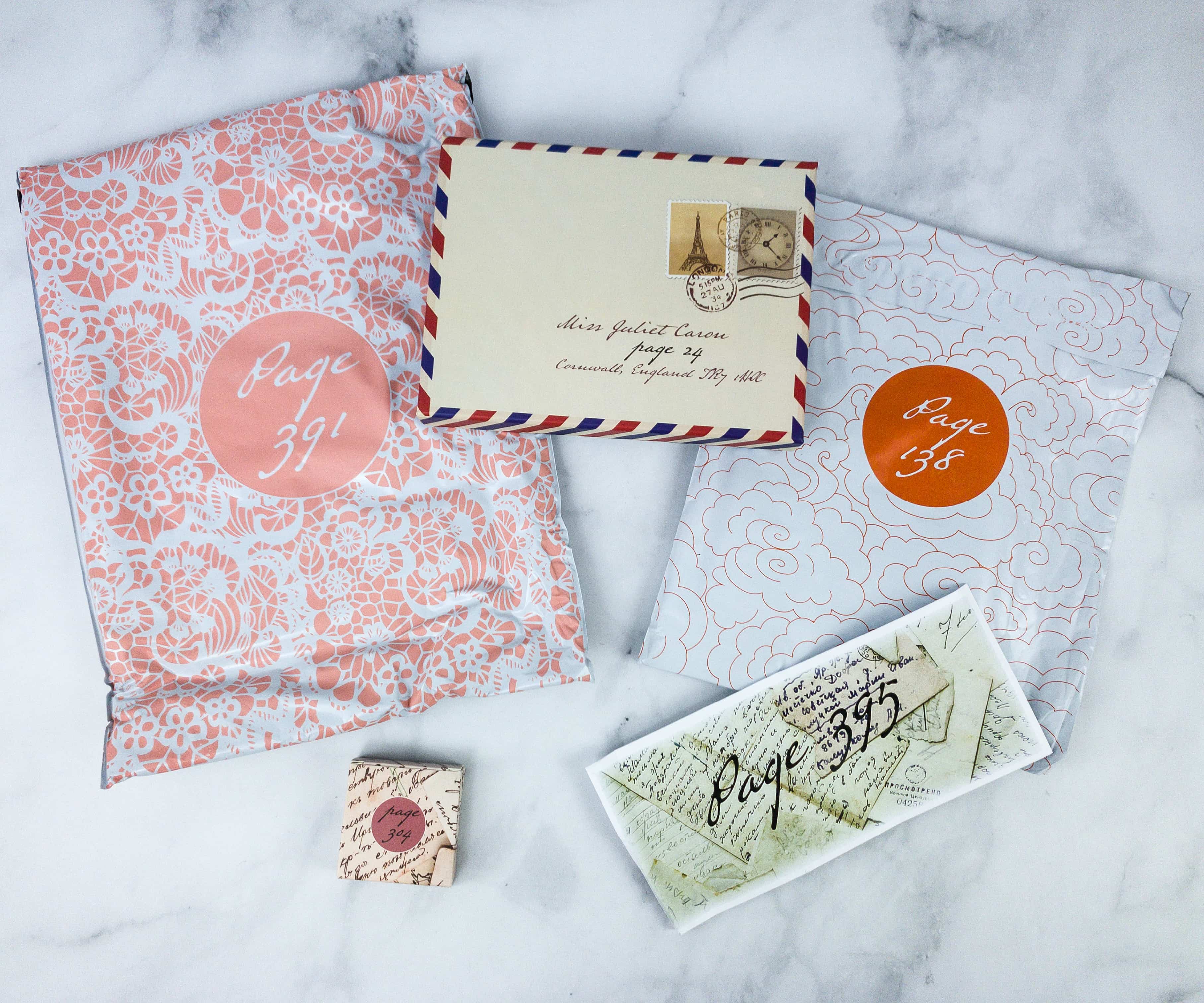 Here are the gifts that we can open once we reach the indicated pages in the book!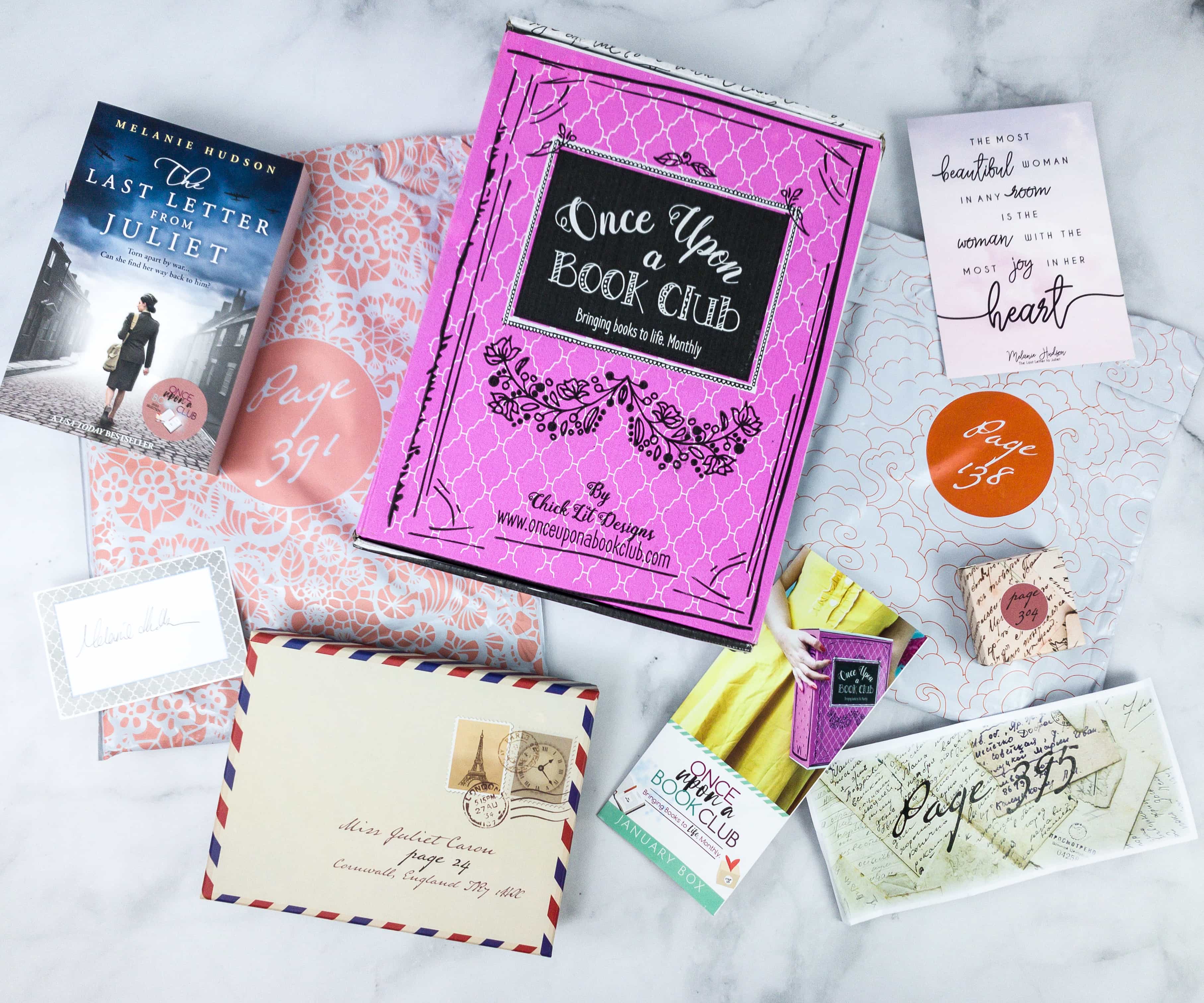 Everything in my box! What a fun and unique idea – excited to get reading and find out what goodies are in store!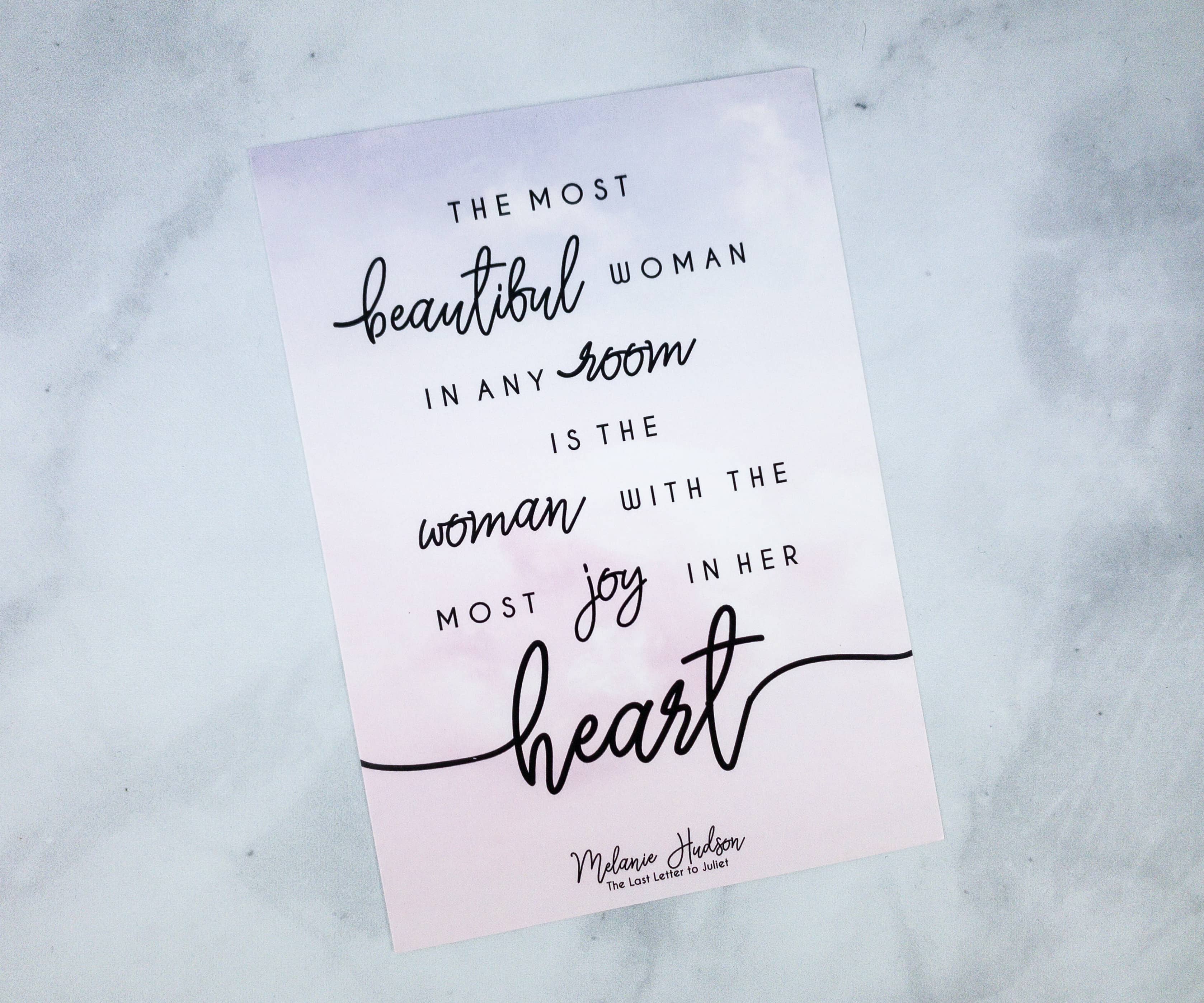 Here's a card that is related to this month's featured book.
The most beautiful woman in any room is the woman with the most joy in her heart.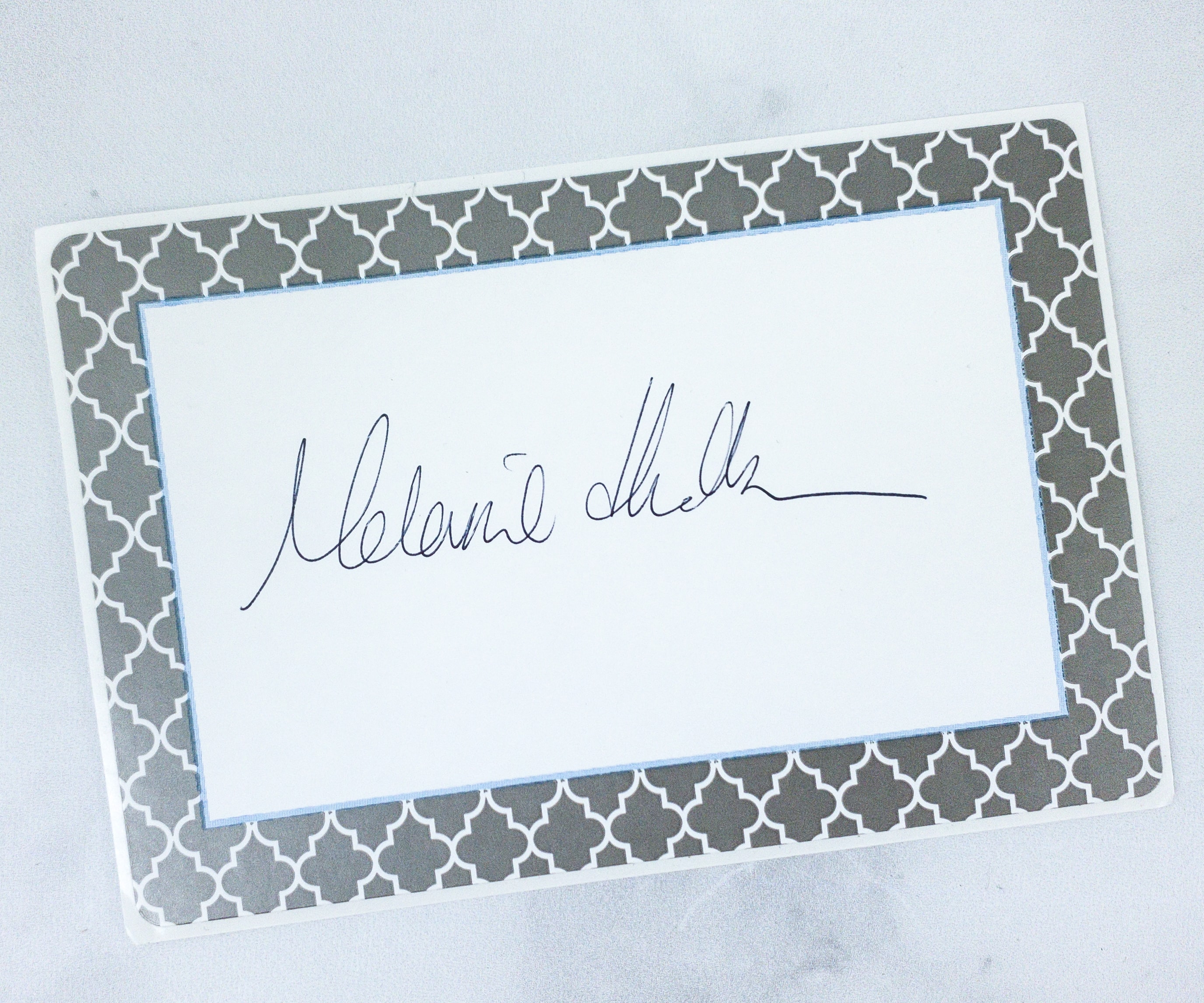 There's also a signed bookplate from the author.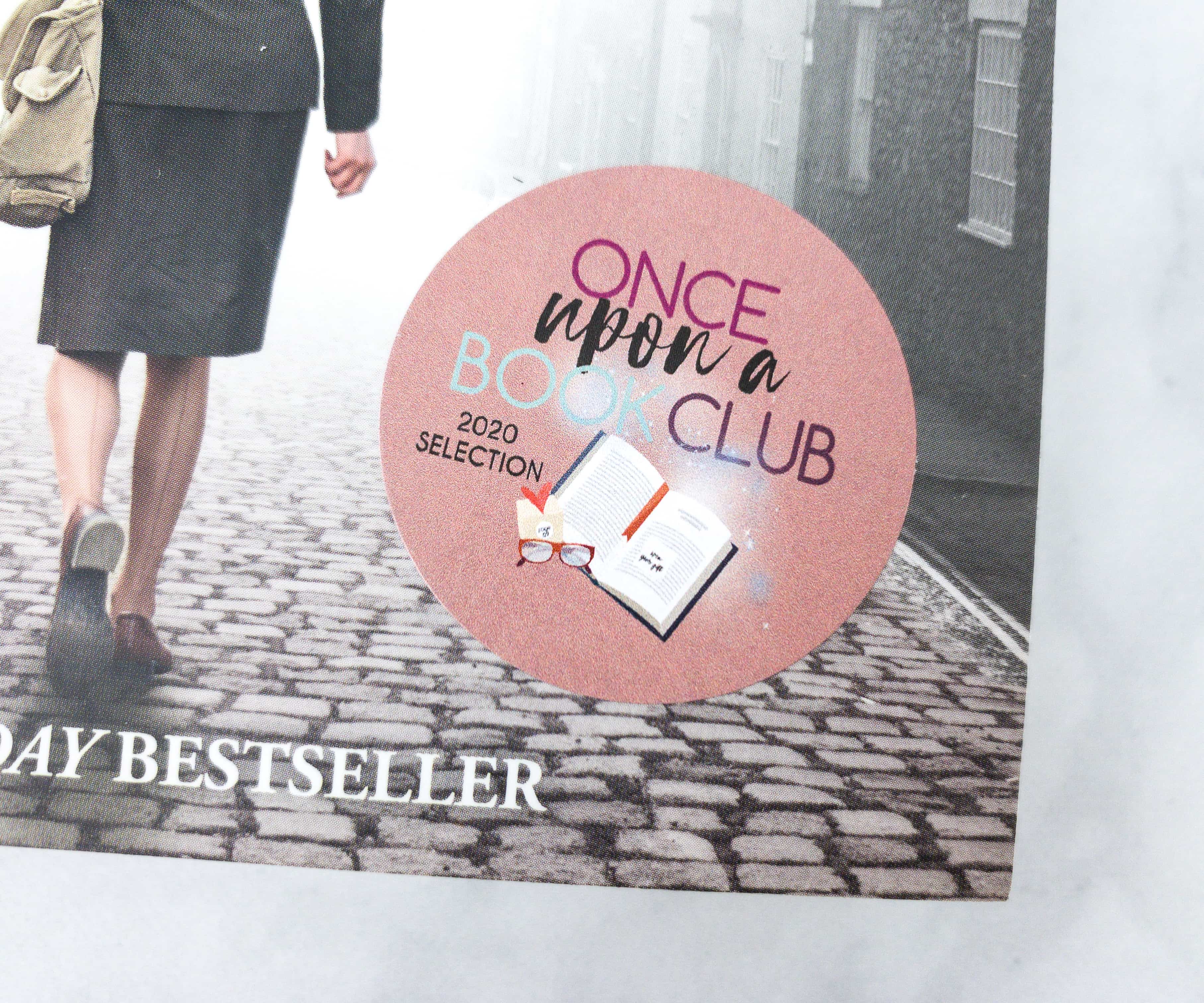 It came with a sticker that says it's one of Once Upon A Book Club 2020 selection!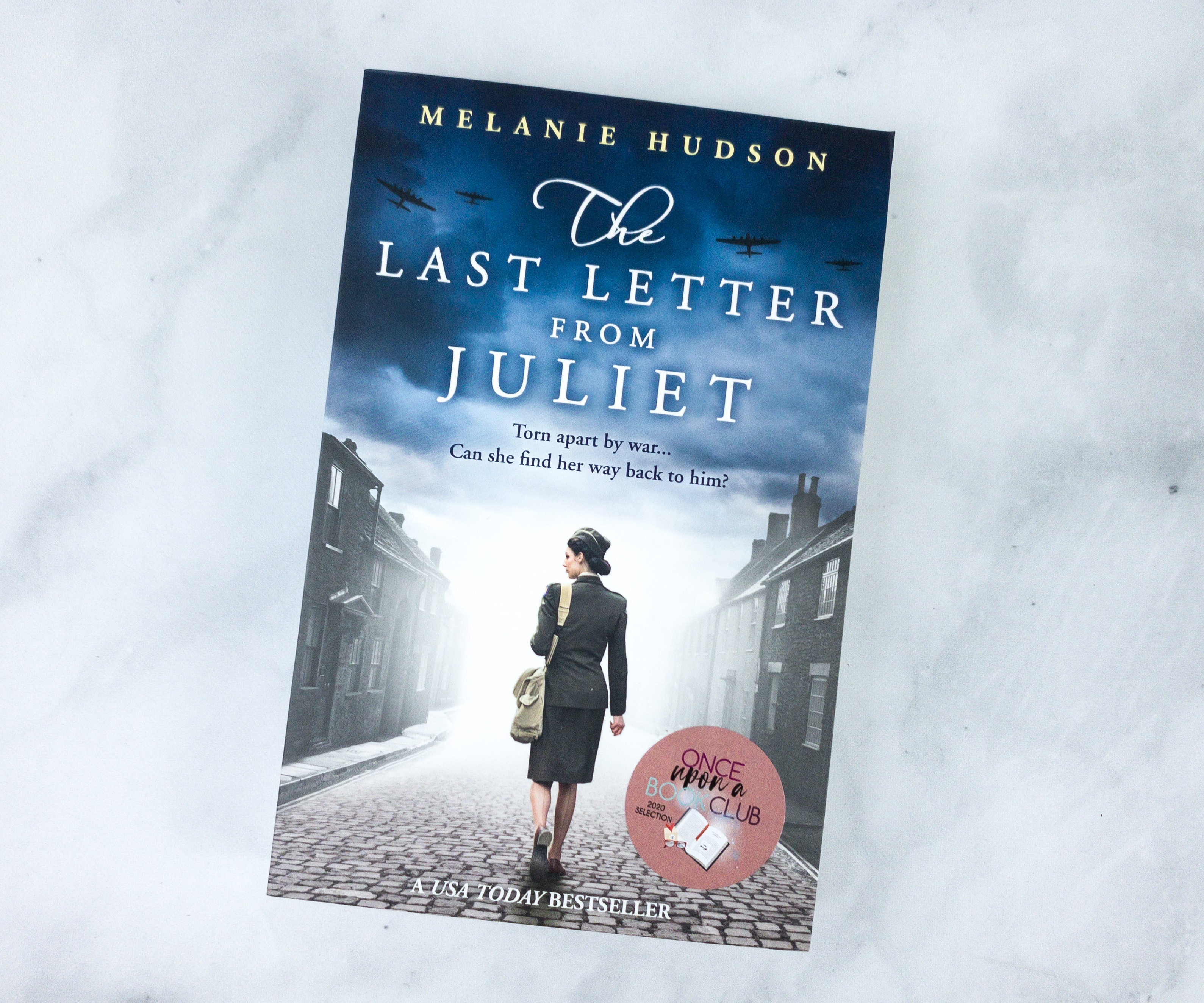 The Last Letter From Juliet by Melanie Hudson ($16.71)
Inspired by the brave women of WWII, this is a moving and powerful novel of friendship, love and resilience.

A story of love not a story of a war…

A daring WWII pilot who grew up among the clouds, Juliet Caron's life was one of courage, adventure – and a love torn apart by war. Every nook of her Cornish cottage is alive with memories just waiting to be discovered.

Katherine Henderson has escaped to Cornwall for Christmas, but she soon finds there is more to her holiday cottage than meets the eye. And on the eve of Juliet's 100th birthday, Katherine is enlisted to make an old lady's final Christmas wish come true…

Me Before You meets The English Patient in this stunning romantic historical novel from award-winning author Melanie Hudson.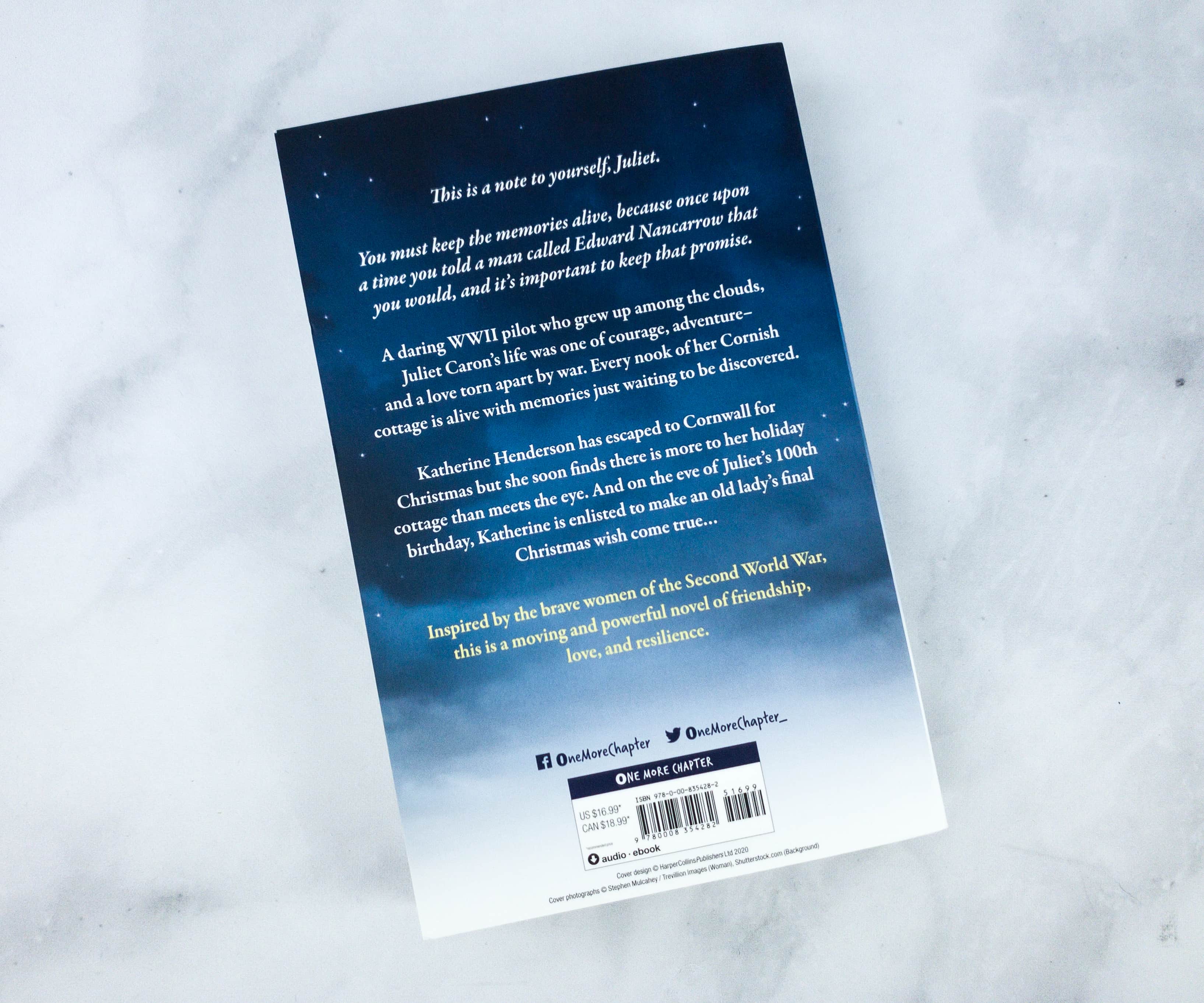 The story features two timelines, one during World War II and the other during the present times.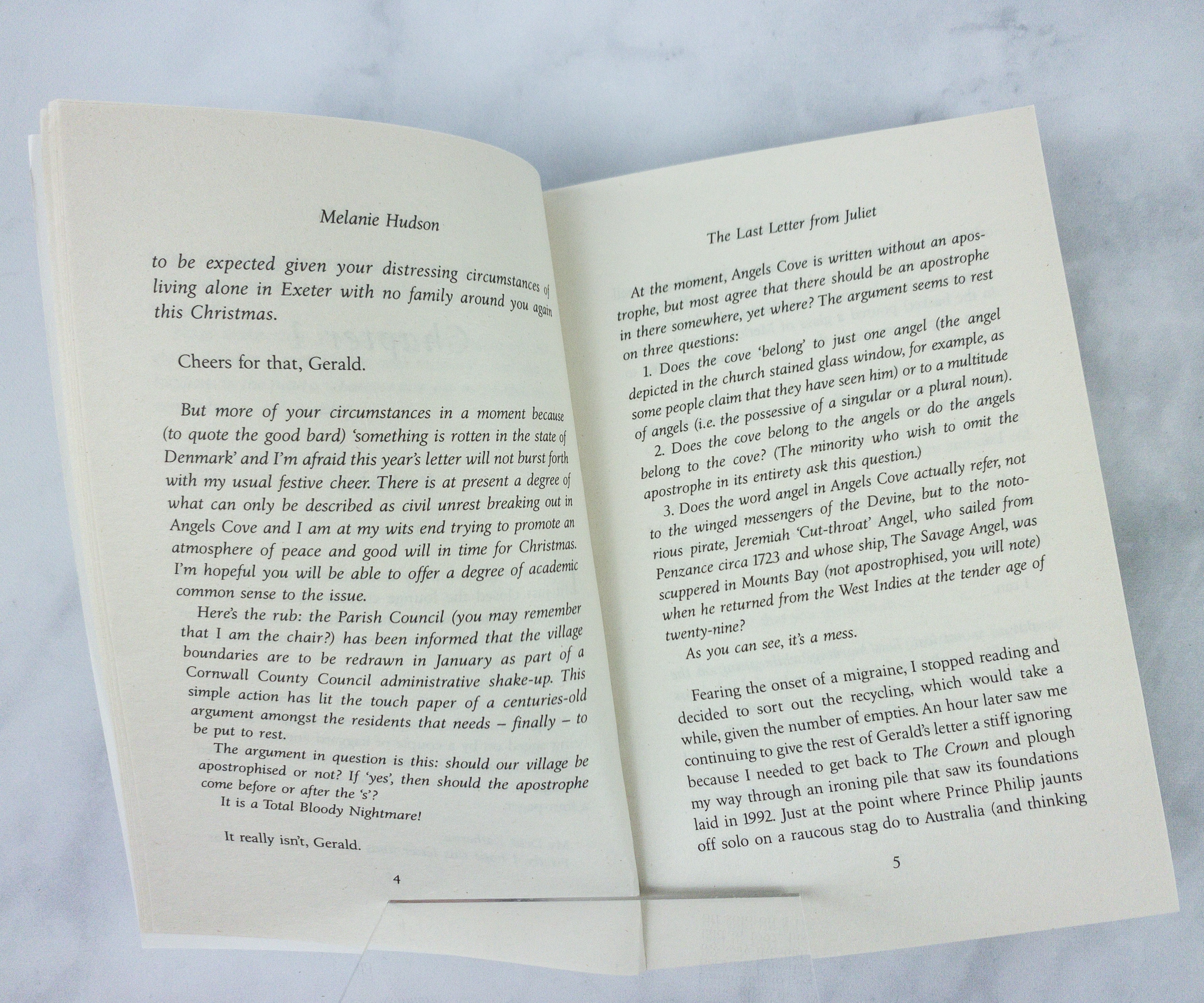 It's a great read for fans of historical fiction, and it also has elements of romance!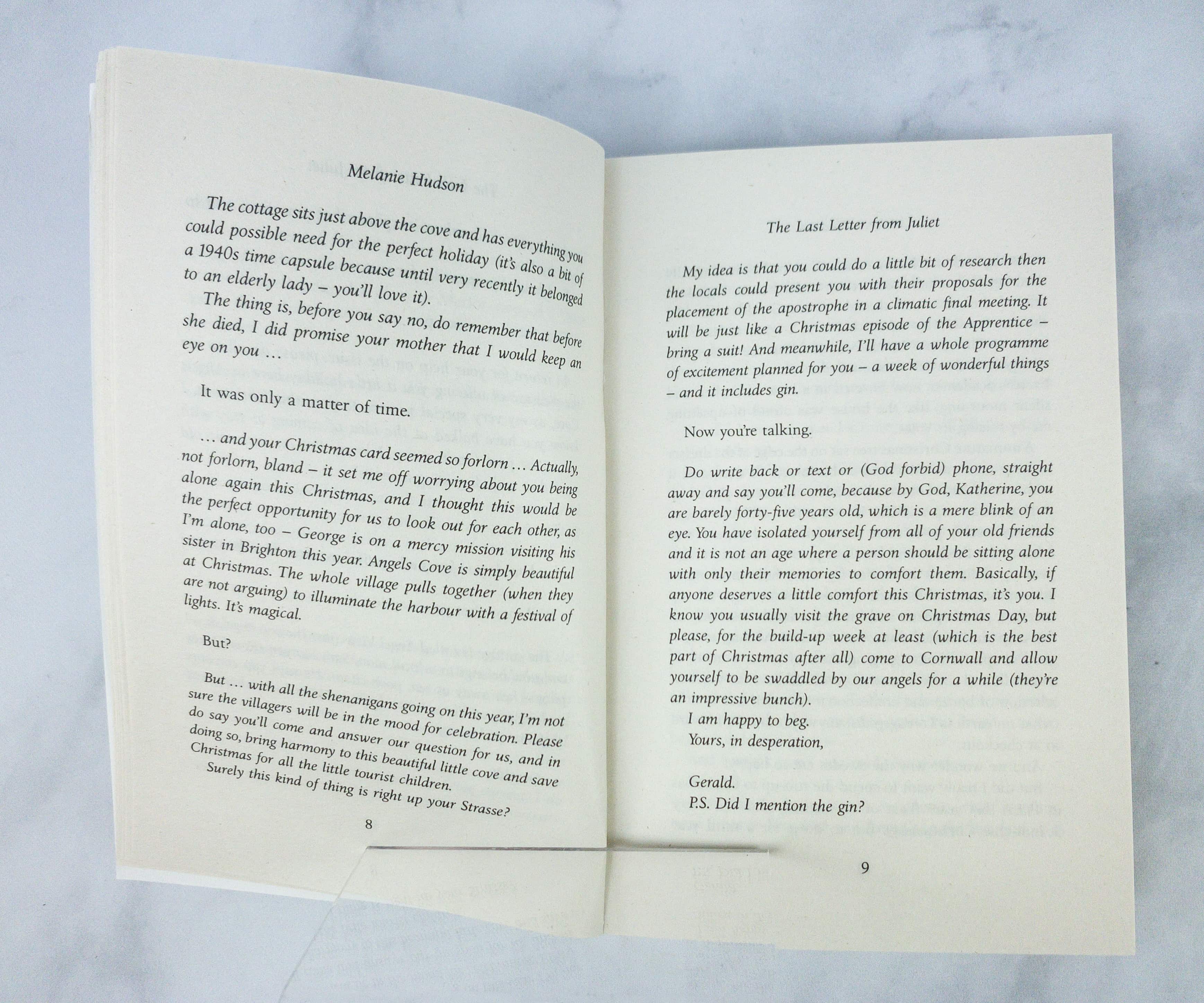 It's a nice story of friendship, resilience, and love. The author had an exceptional storytelling style that will keep you glued to the pages.
It's really an emotional roller-coaster ride, you might find your tears falling when you get to the last few pages.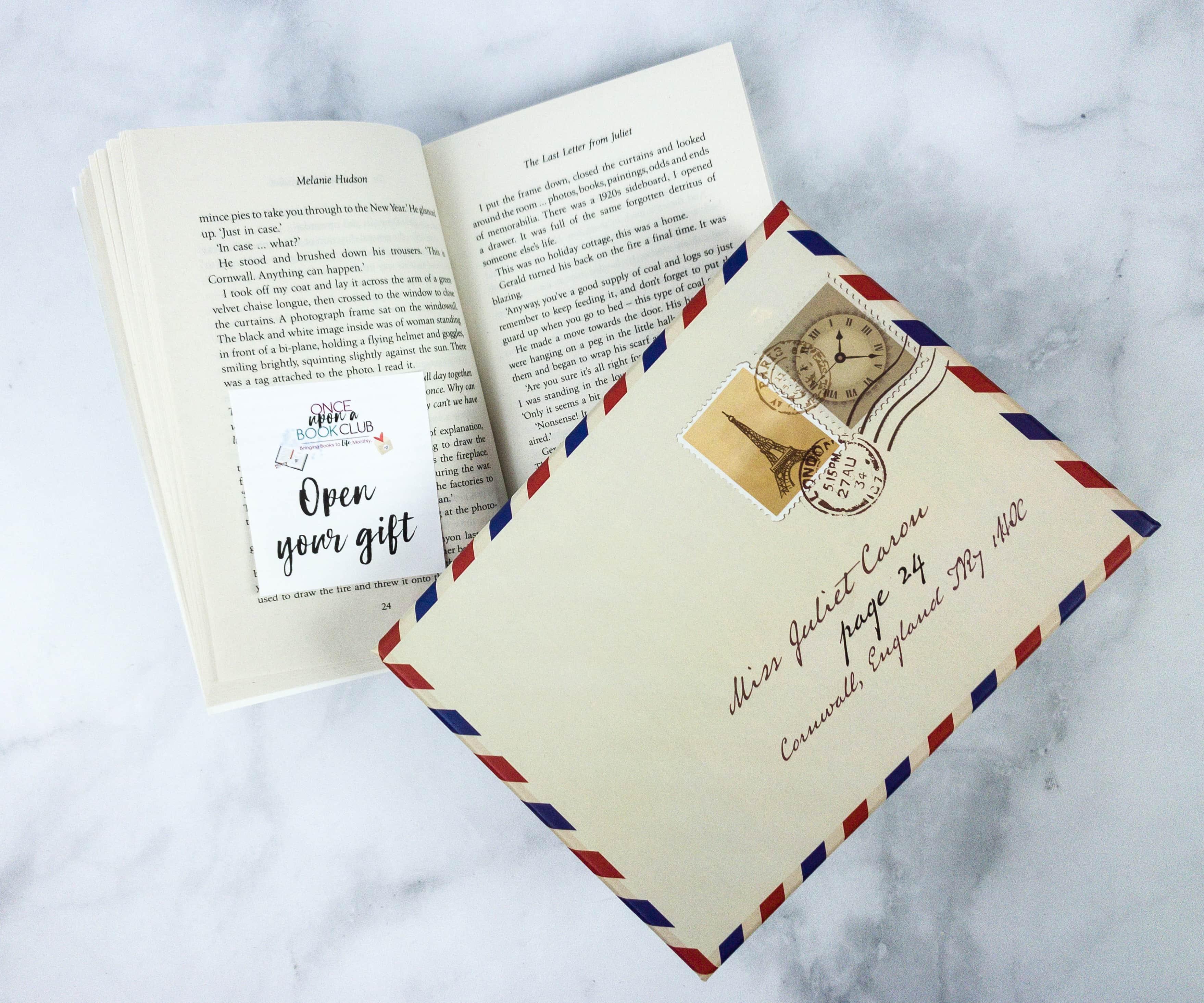 The first gift can be opened when you reach page 24.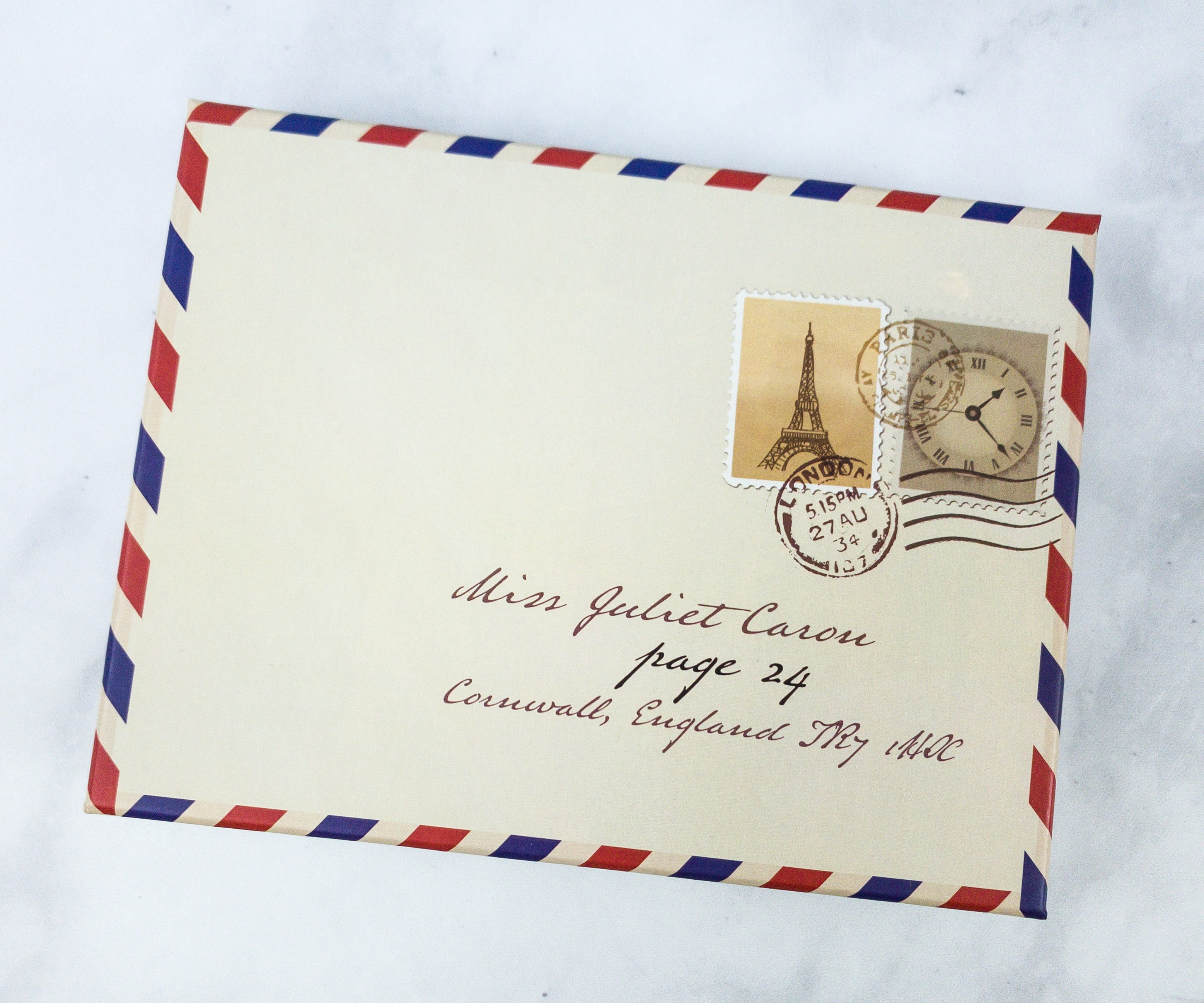 The box looks like the gift itself, and it is designed like an airmail envelope with stamps.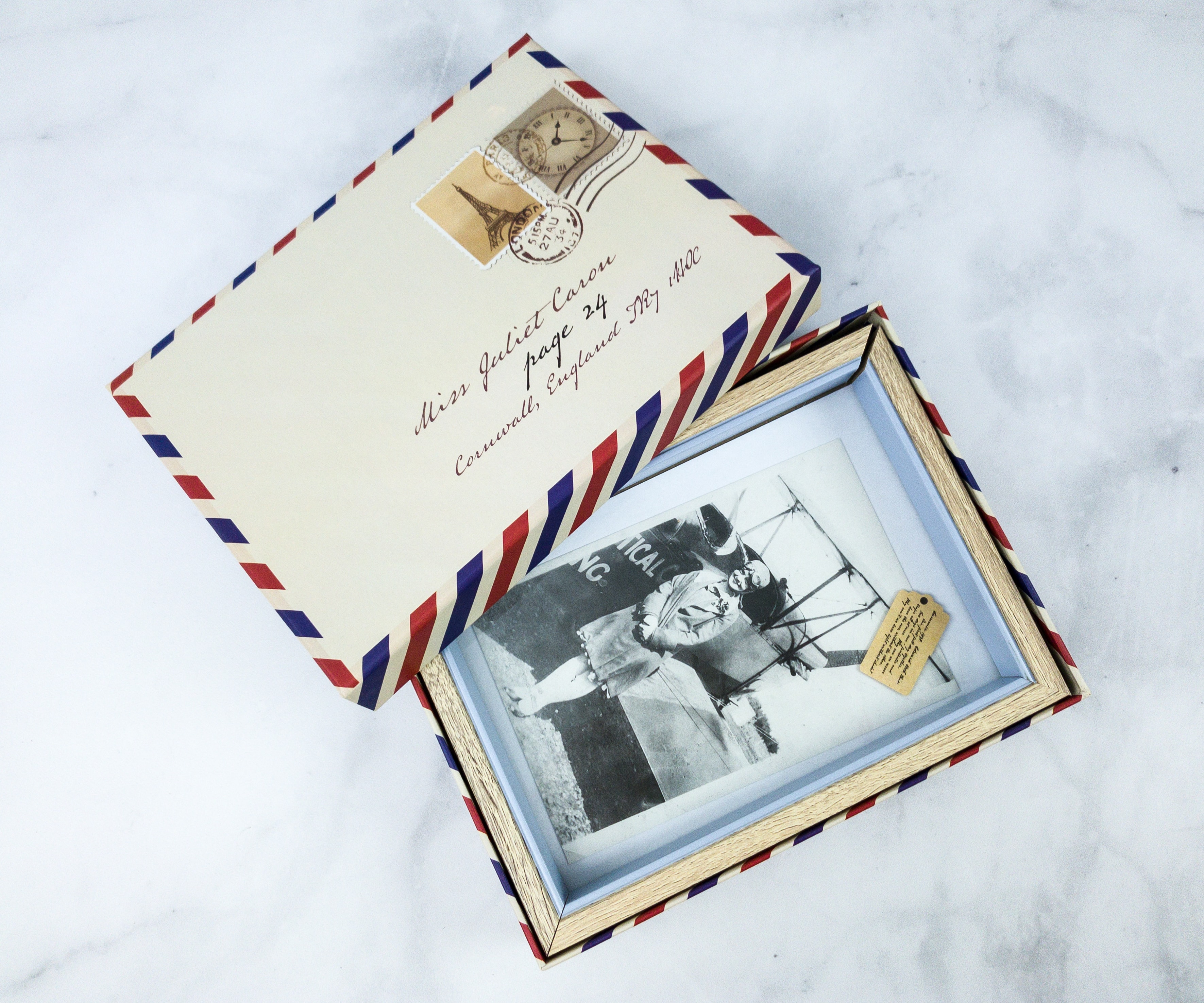 There's a wooden frame with a beautiful classic picture inside, and I believe it's Juliet.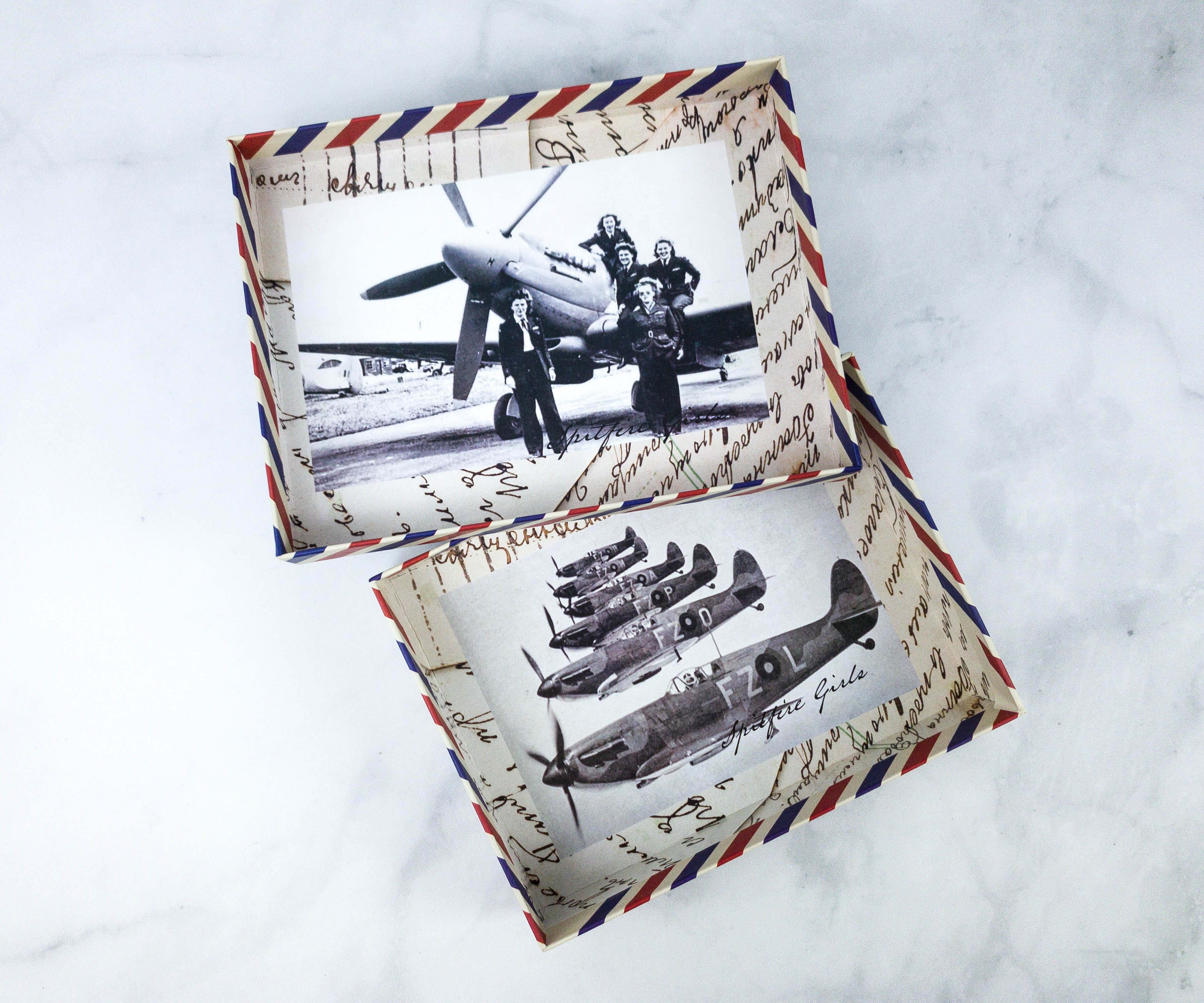 There are other photos inside the box, one is a group of pilots, and they're all women, and the other is a bunch of aircrafts.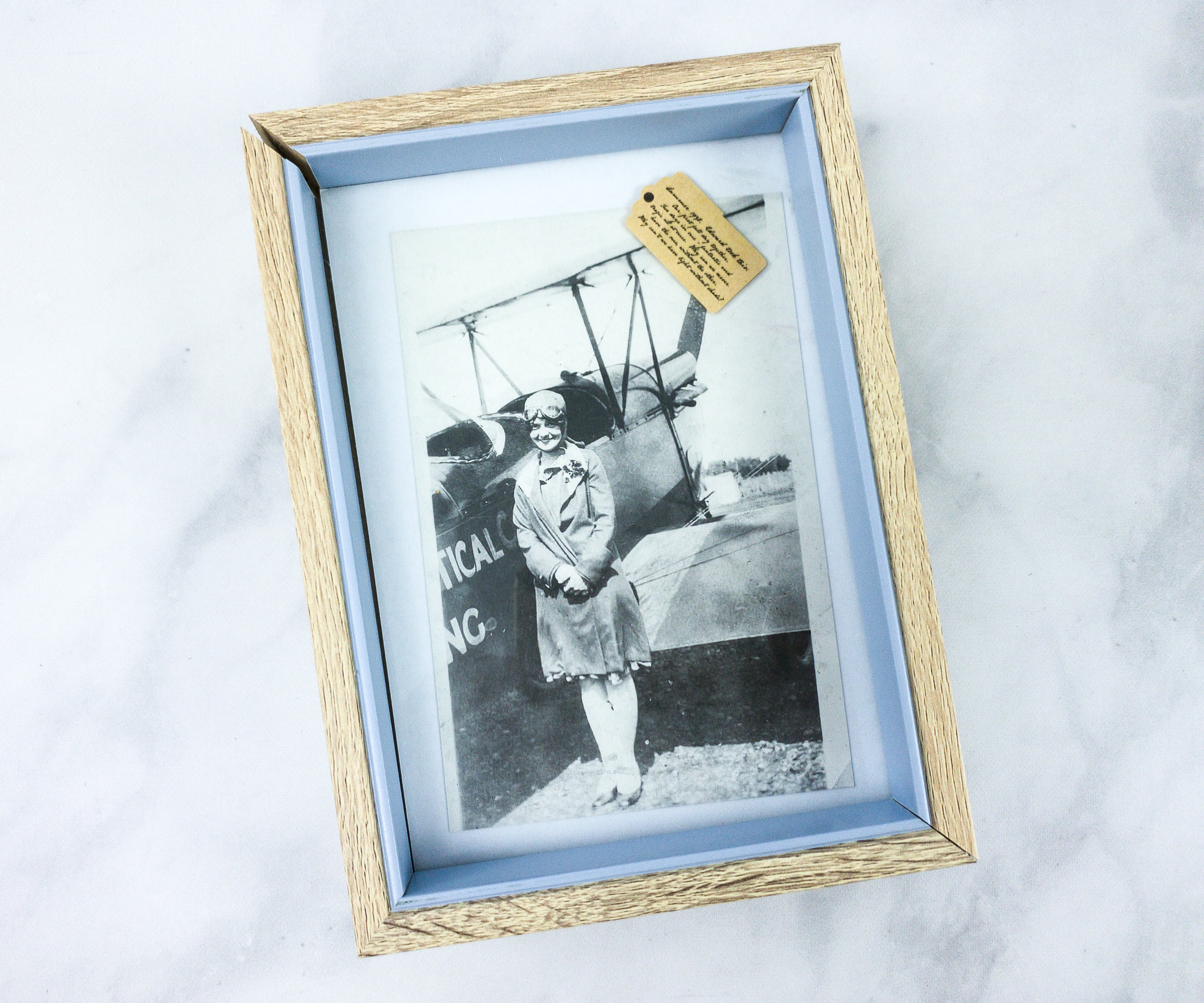 There's Juliet looking amazing and I think she's ready for her flight!
The wooden frame came with a stand, and mounting hardware if you want to install it to your wall.
The next gift is beautifully wrapped and sealed with a sticker.
You can finally unwrap this one when you reach page 138.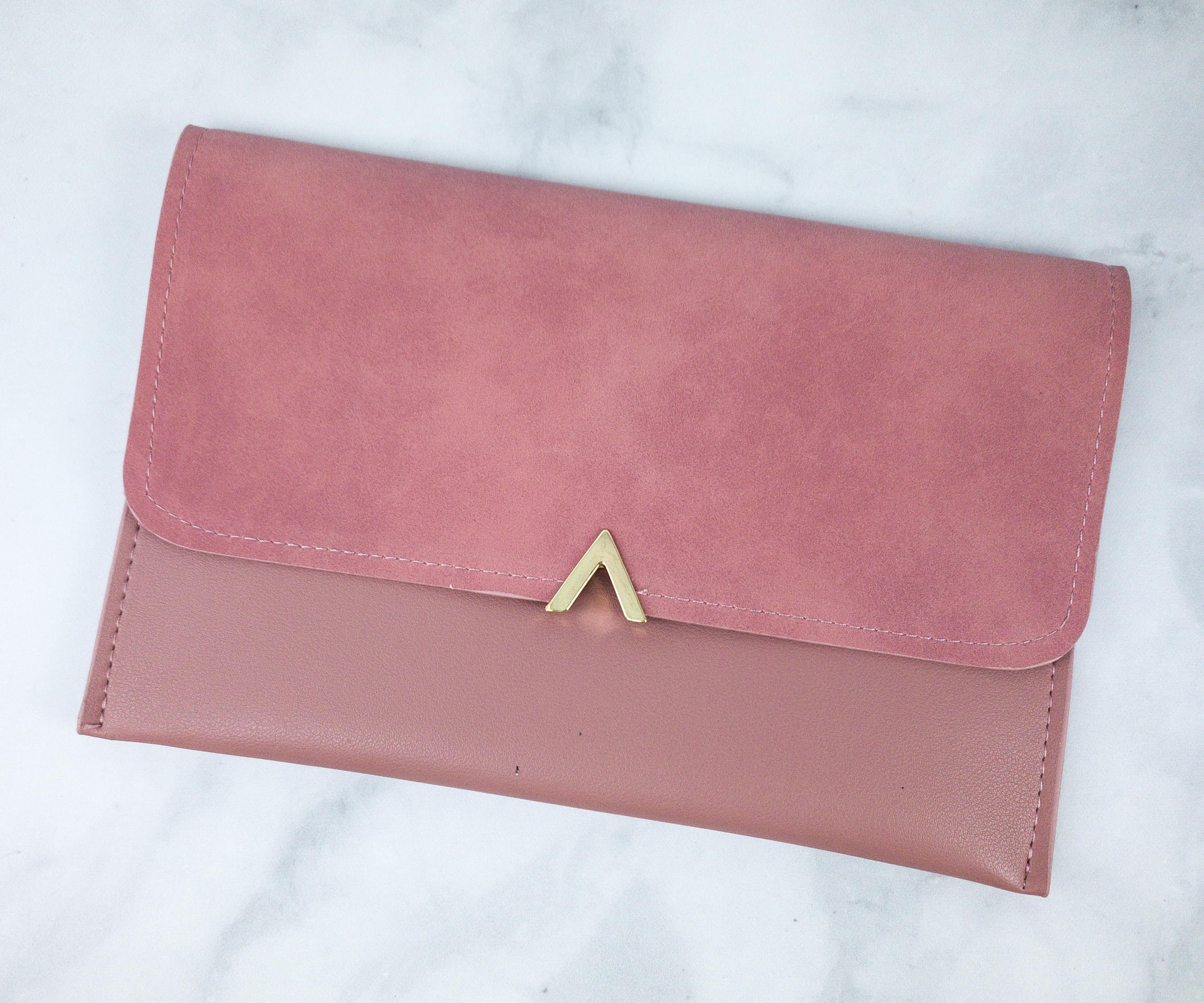 Clutch Bag. It's a pretty clutch bag! I like that it's in an old rose shade, which makes it look chic and still very classy.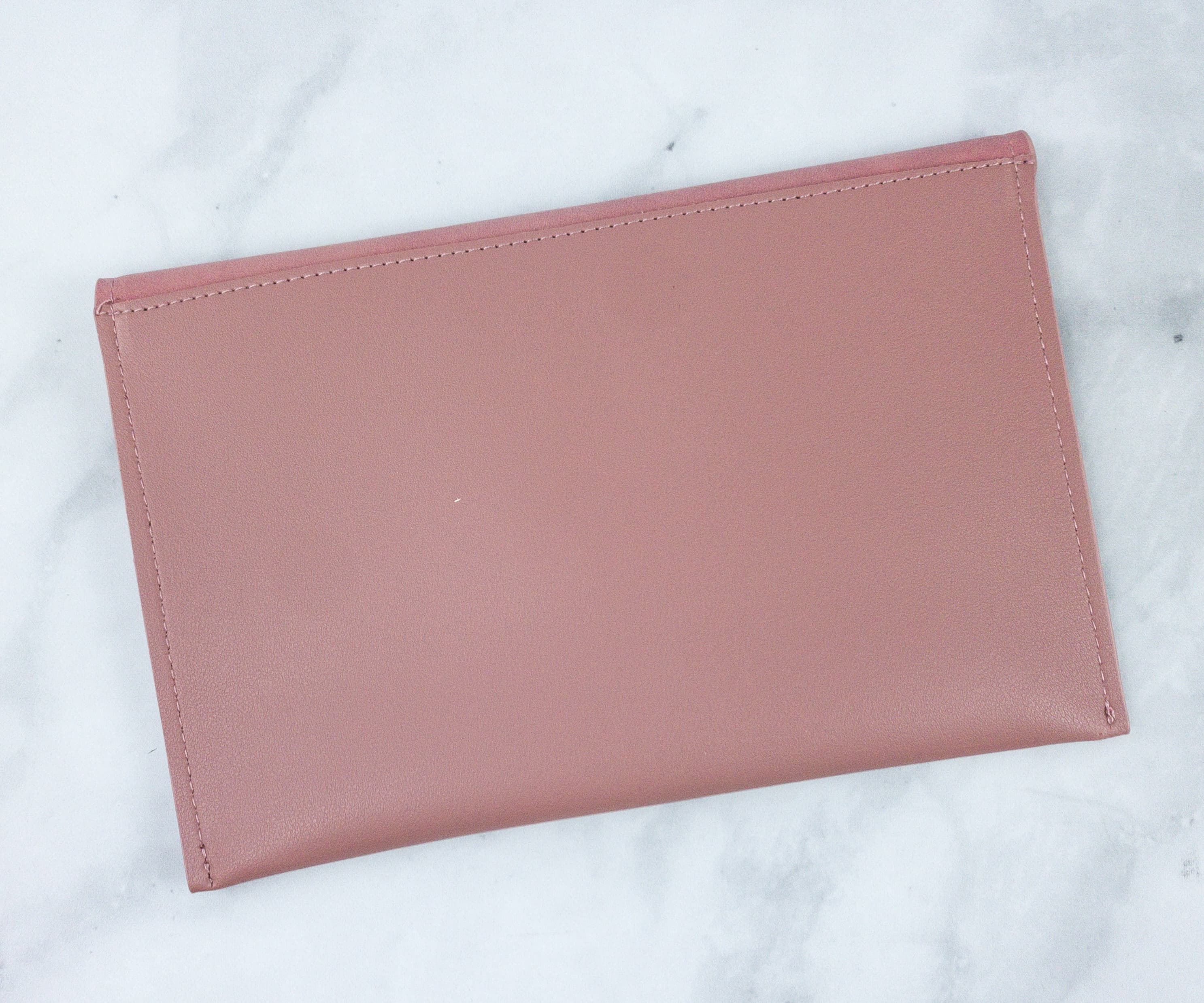 Unlike other clutches, this one is really light and thin, but I can fit most essentials inside.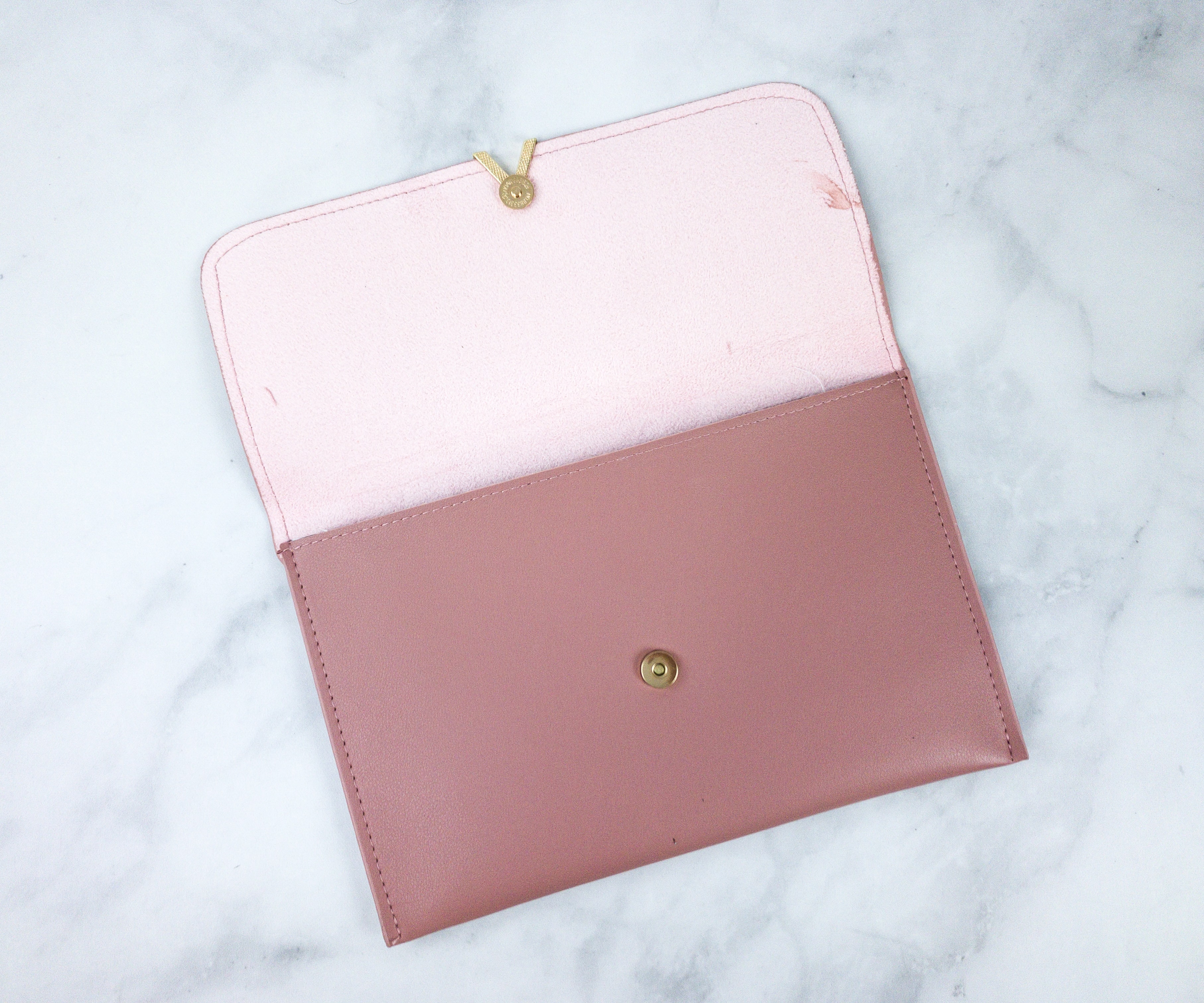 It also has a magnetic closure, making it easy to open and close.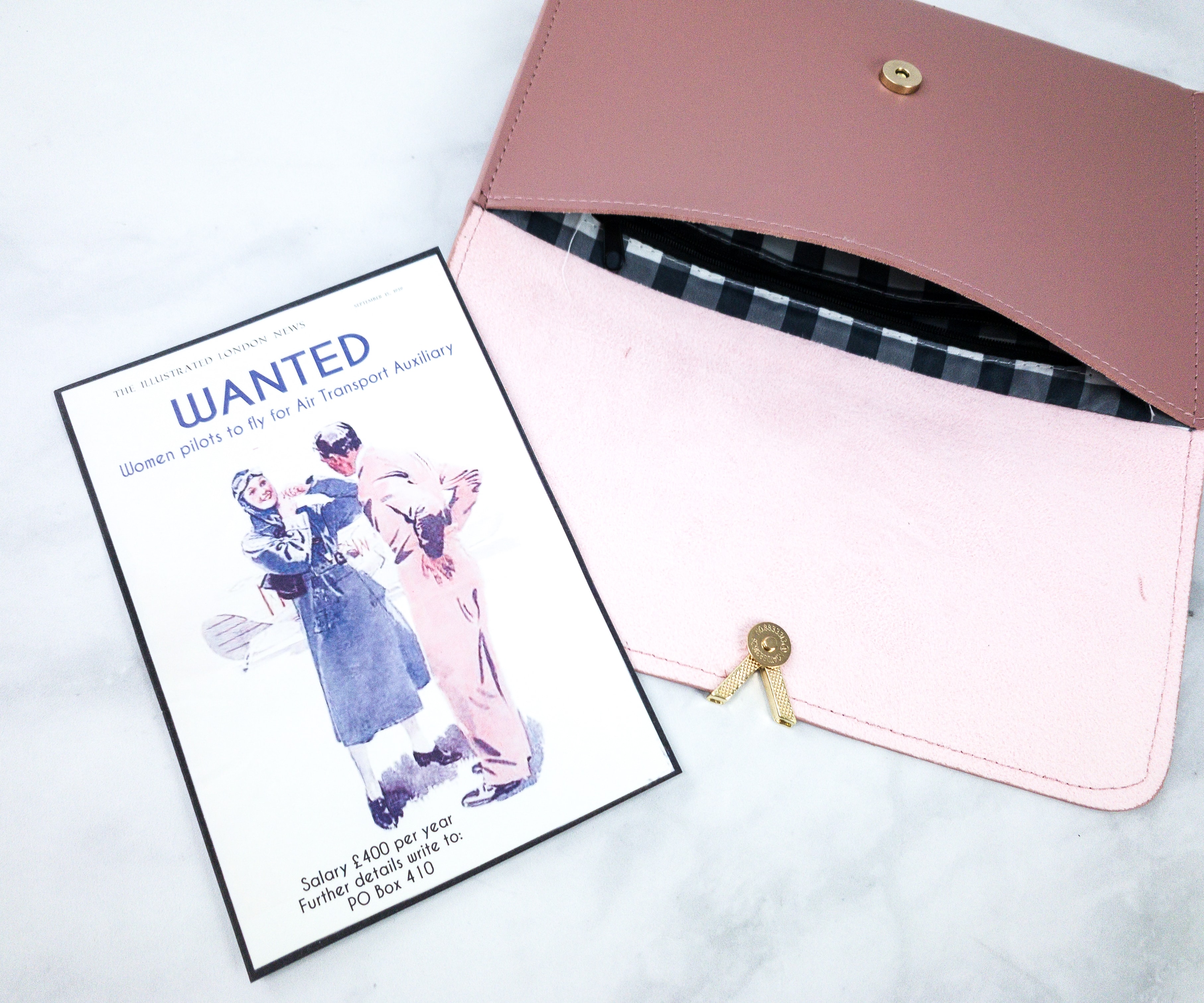 Inside the clutch is an old ad for women pilots!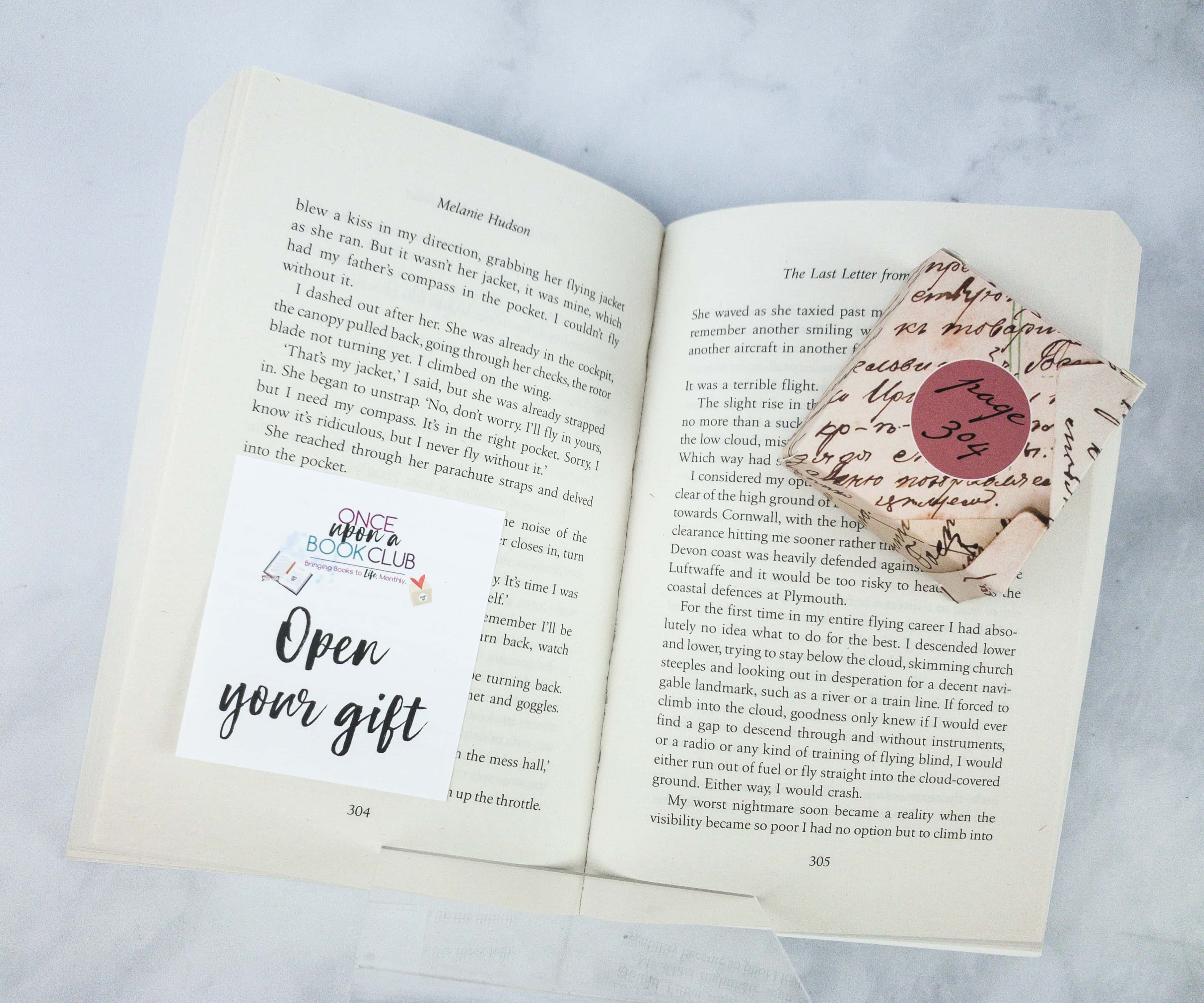 The gift that you can open for page 304 comes in a cute box.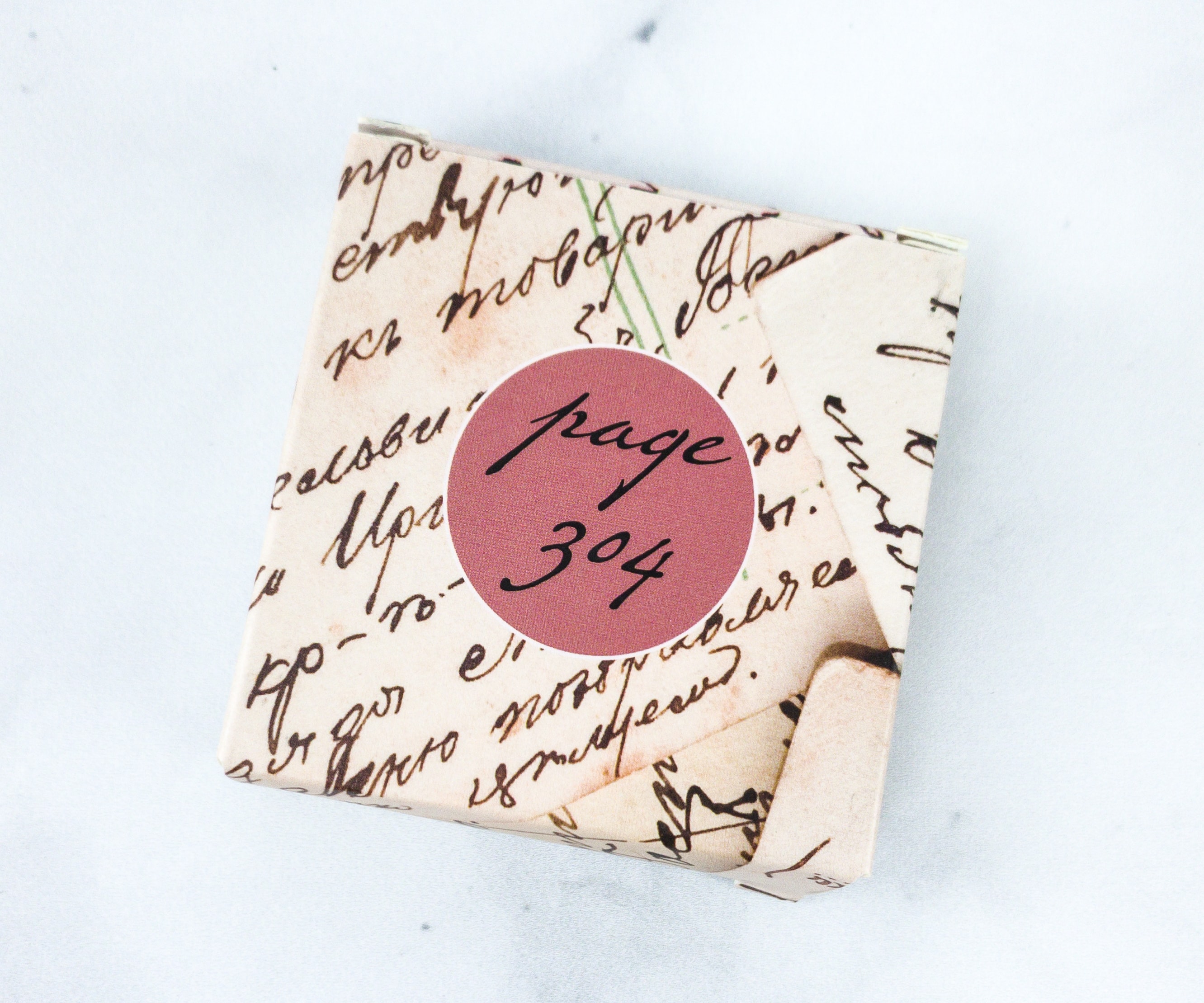 The box looks like a folded old letter.
Compass. Inside the box is a golden compass, the exact one that pilots use to navigate way back!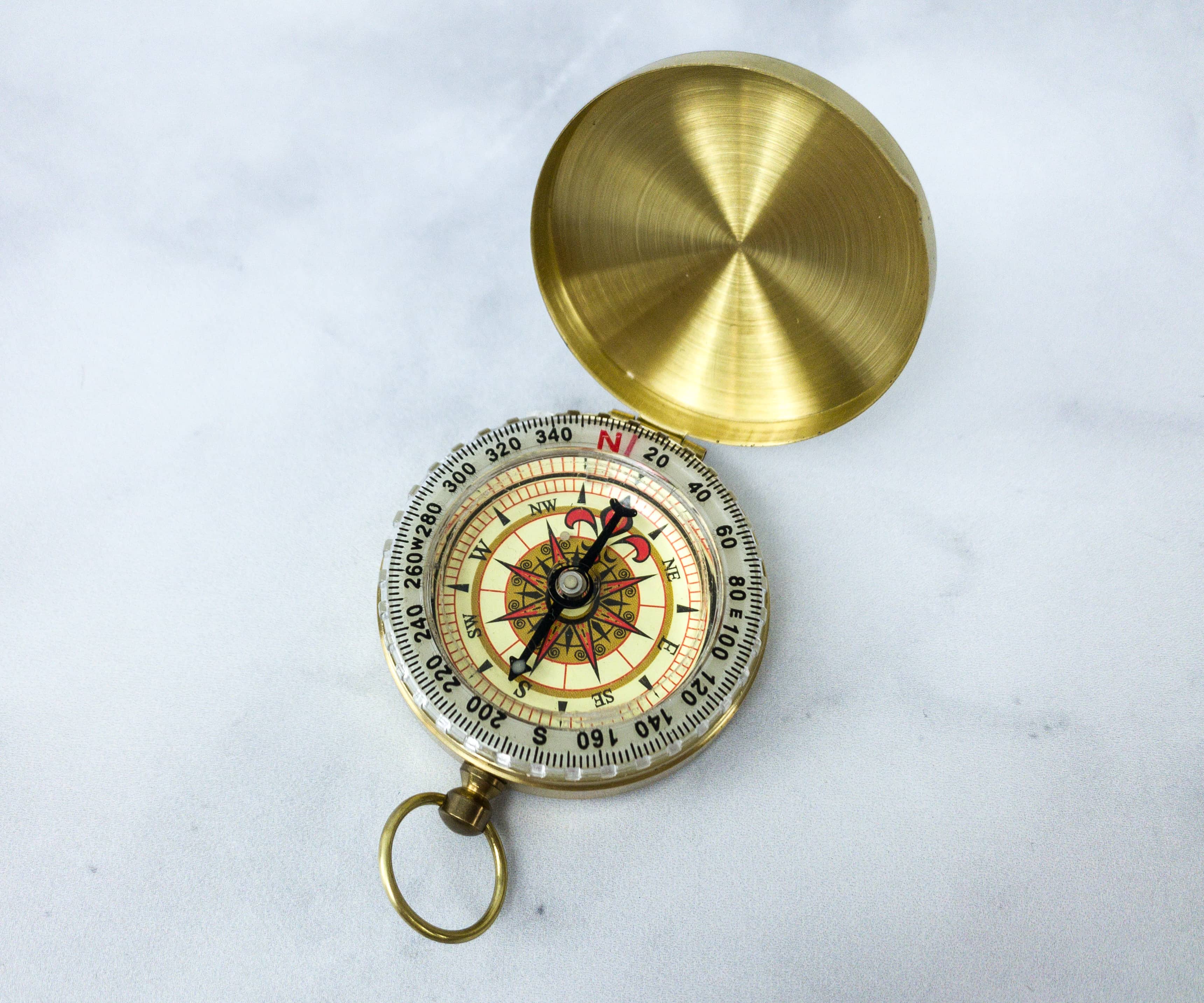 The compass looks amazing, and I know keeping this inside my pocket won't make me get lost during trips.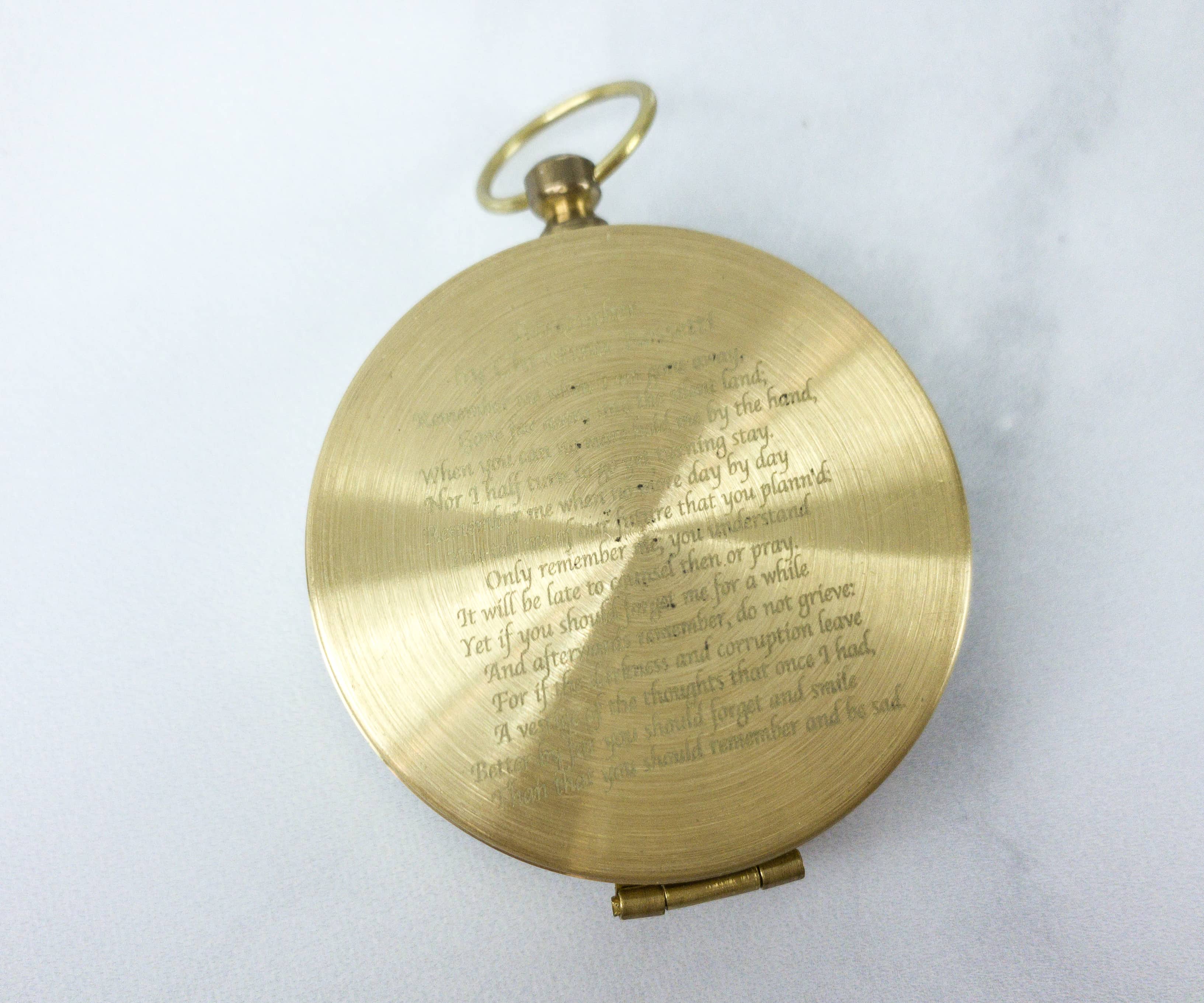 There's a message inscribed at the bottom of the compass.
When you reach page 391, it's finally time to open another gift!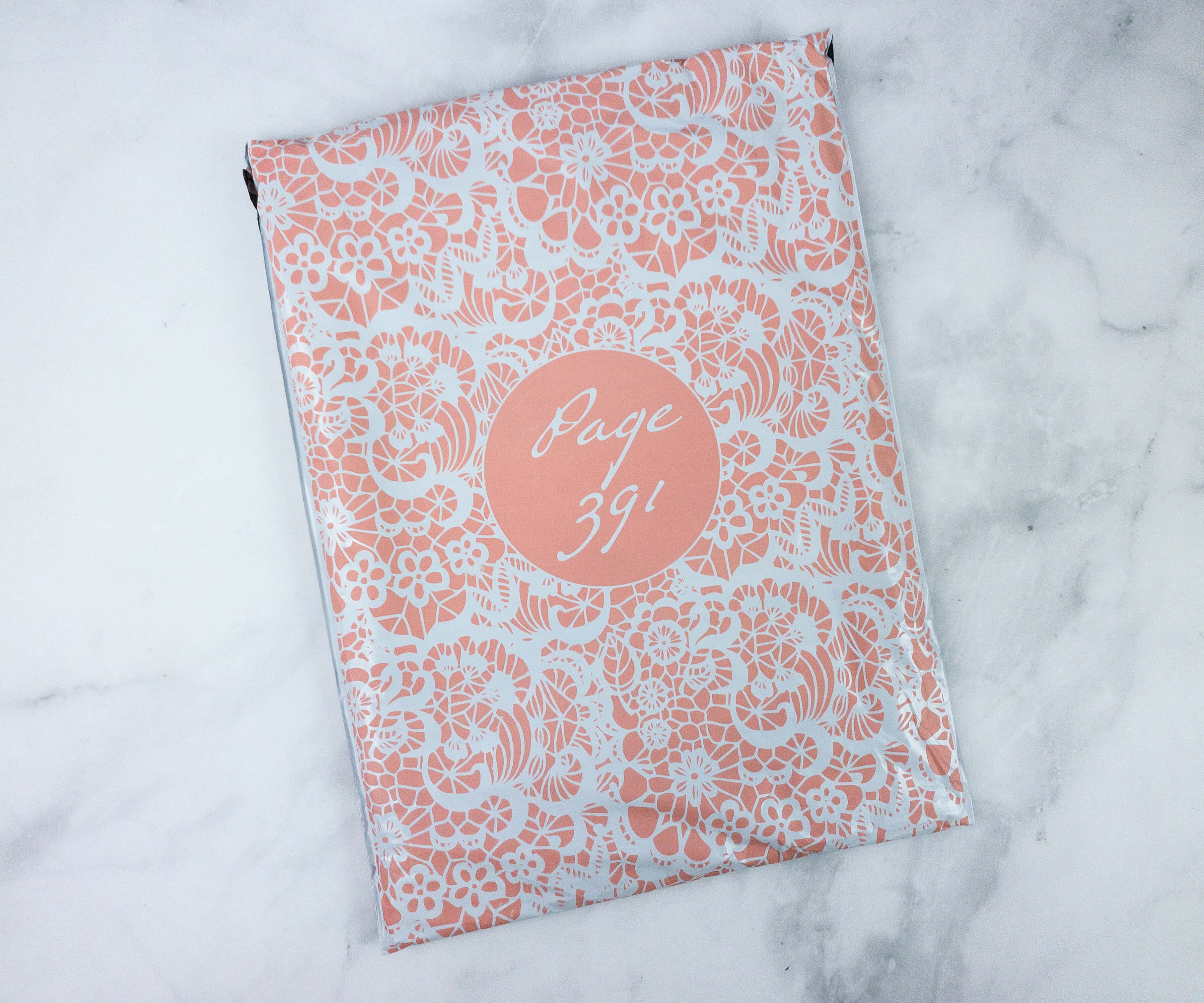 It's neatly wrapped in a floral-patterned bag.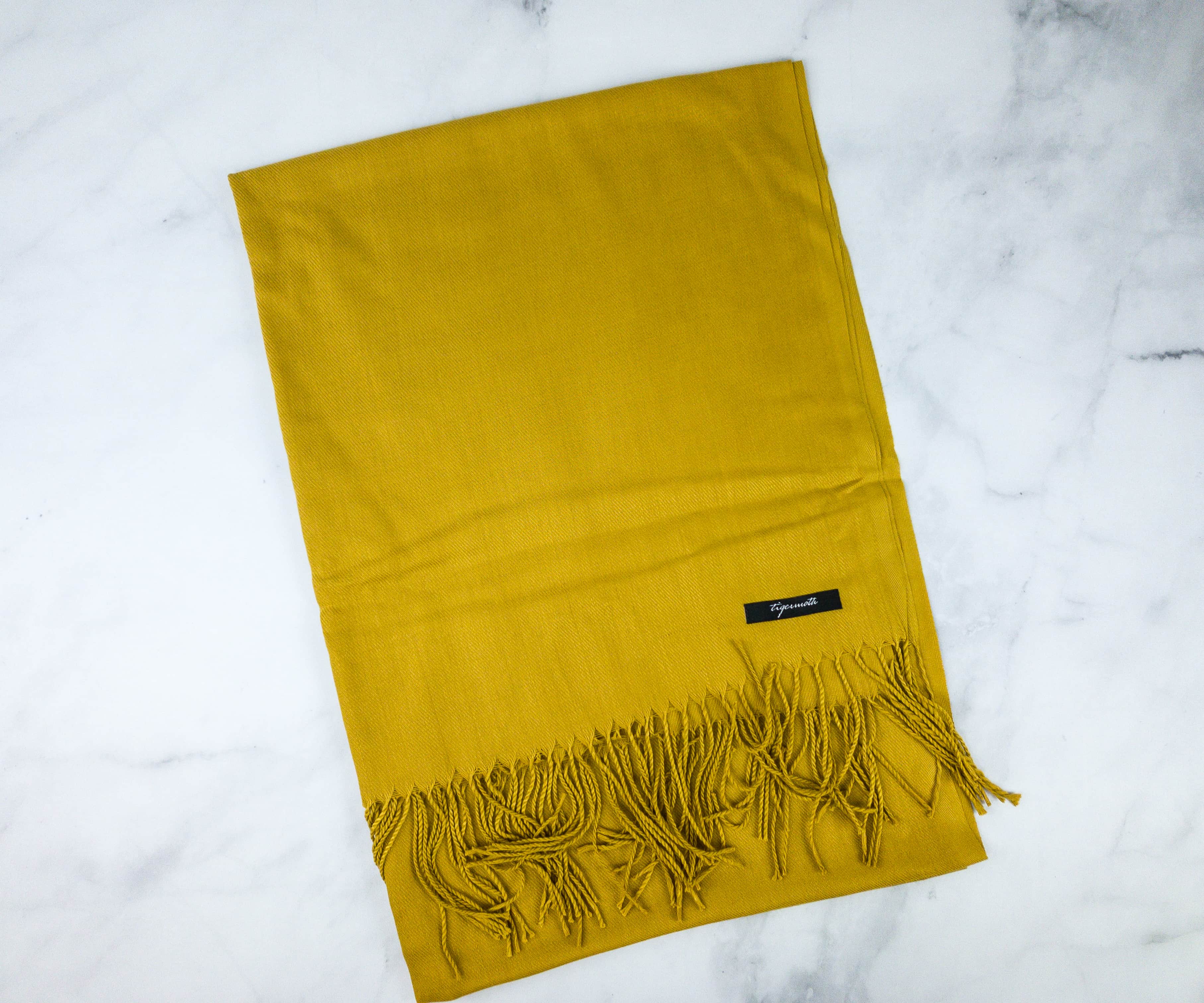 Yellow Scarf. The gift is something that I can use on cold days. It's a mustard yellow scarf!
The tassel ends always make the scarf look more gorgeous and stylish.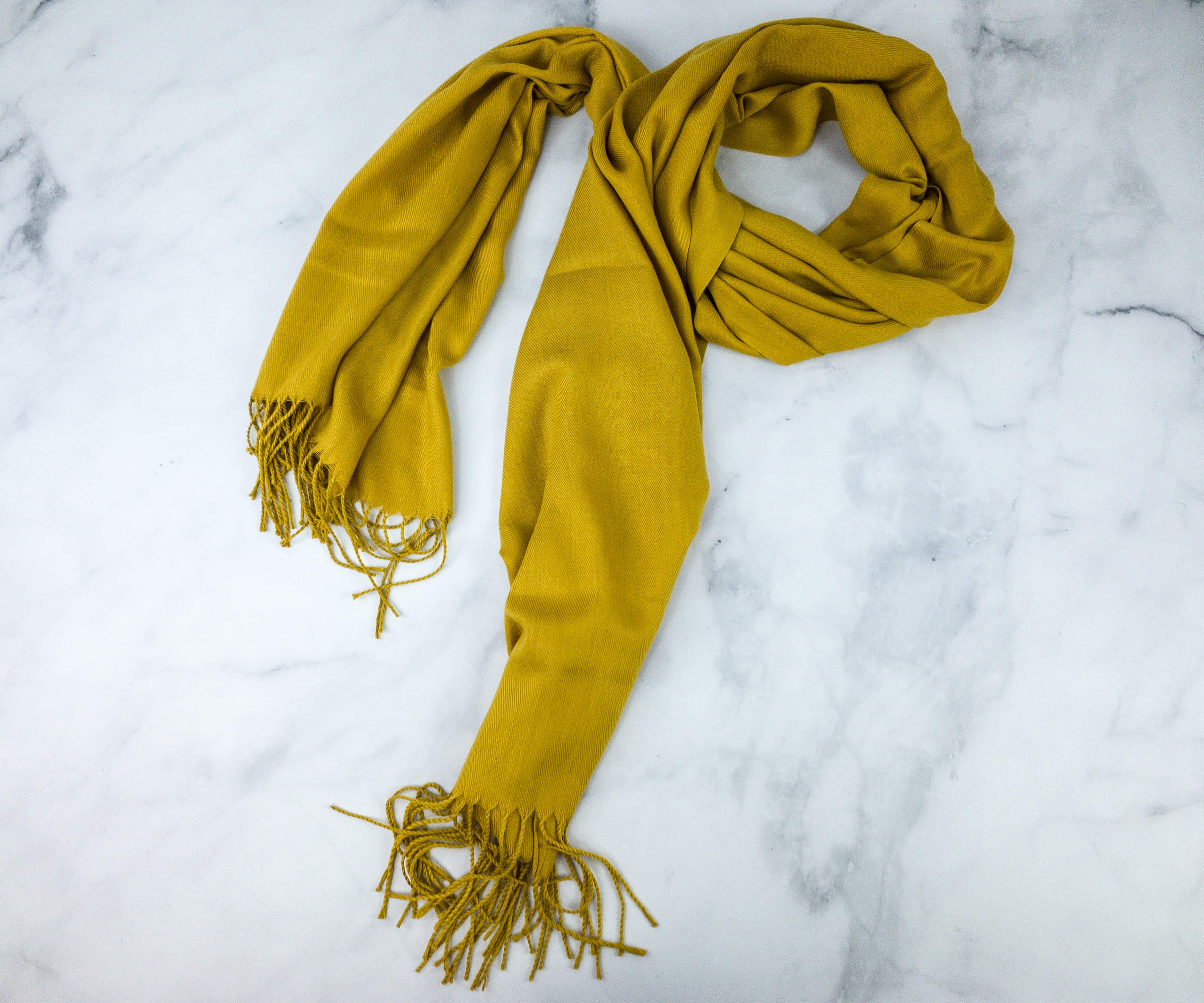 It's soft, lightweight, and really easy to style!
The mustard yellow hue gives the scarf a classic yet trendy look. It's easy to pair with various outfits as well.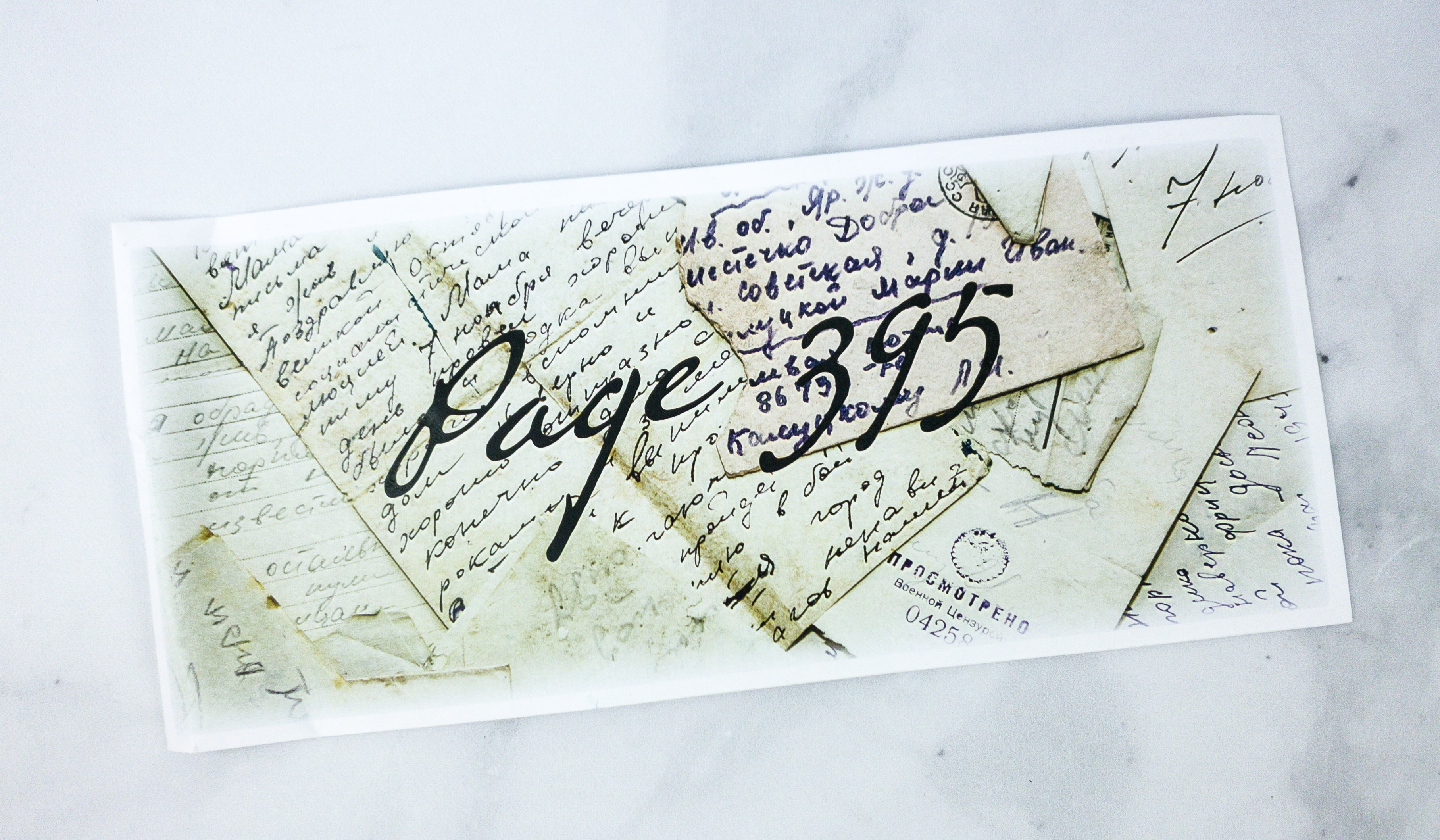 On page 395, another gift can be unveiled!
It comes in an envelope.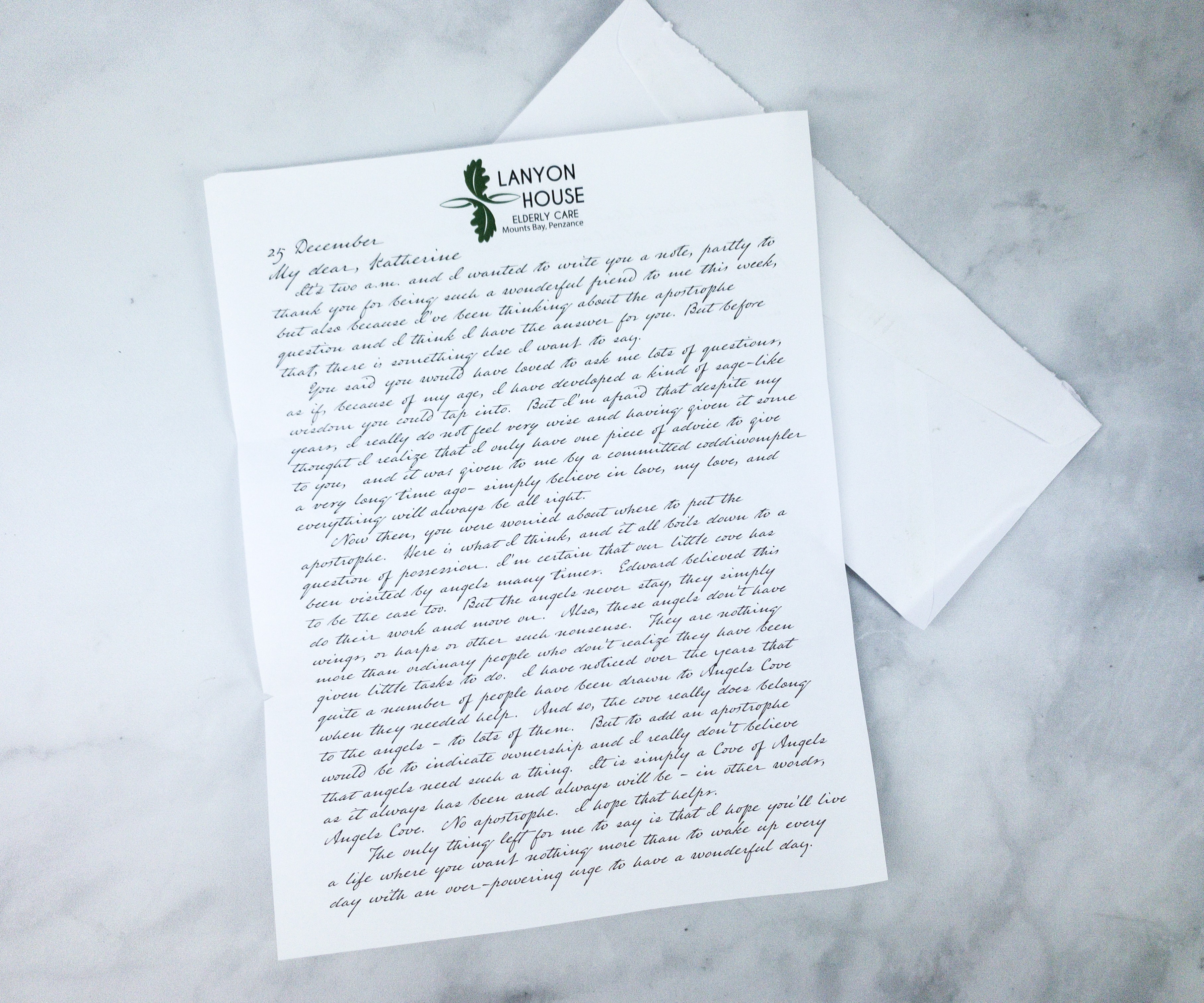 Letter. They sent us a copy of Juliet's last letter!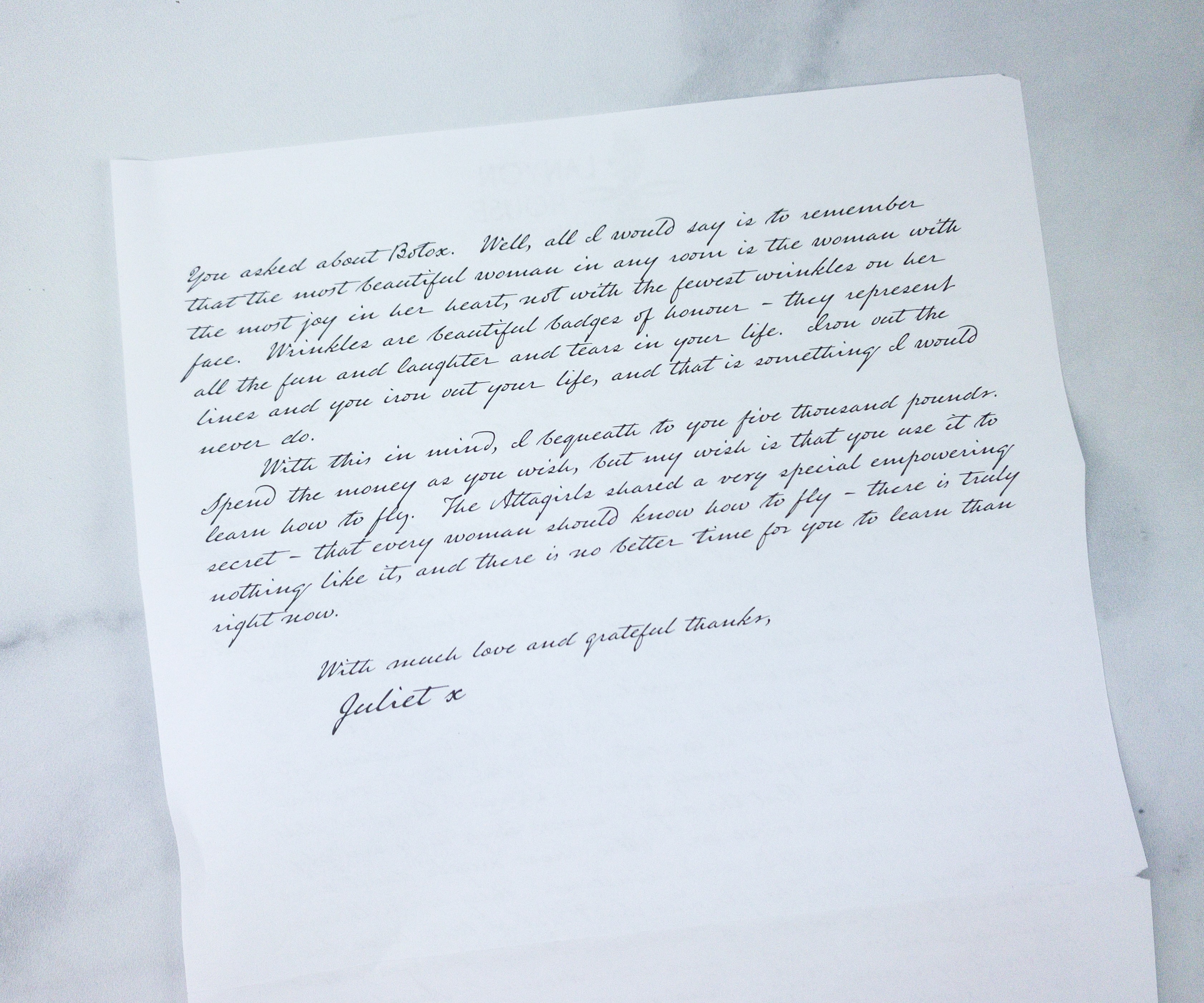 In the letter, it is revealed that Juliet left Katherine £5,000, and she can spend it however she likes. But also, Juliet wishes that she learns how to fly, and the perfect time to learn it is now.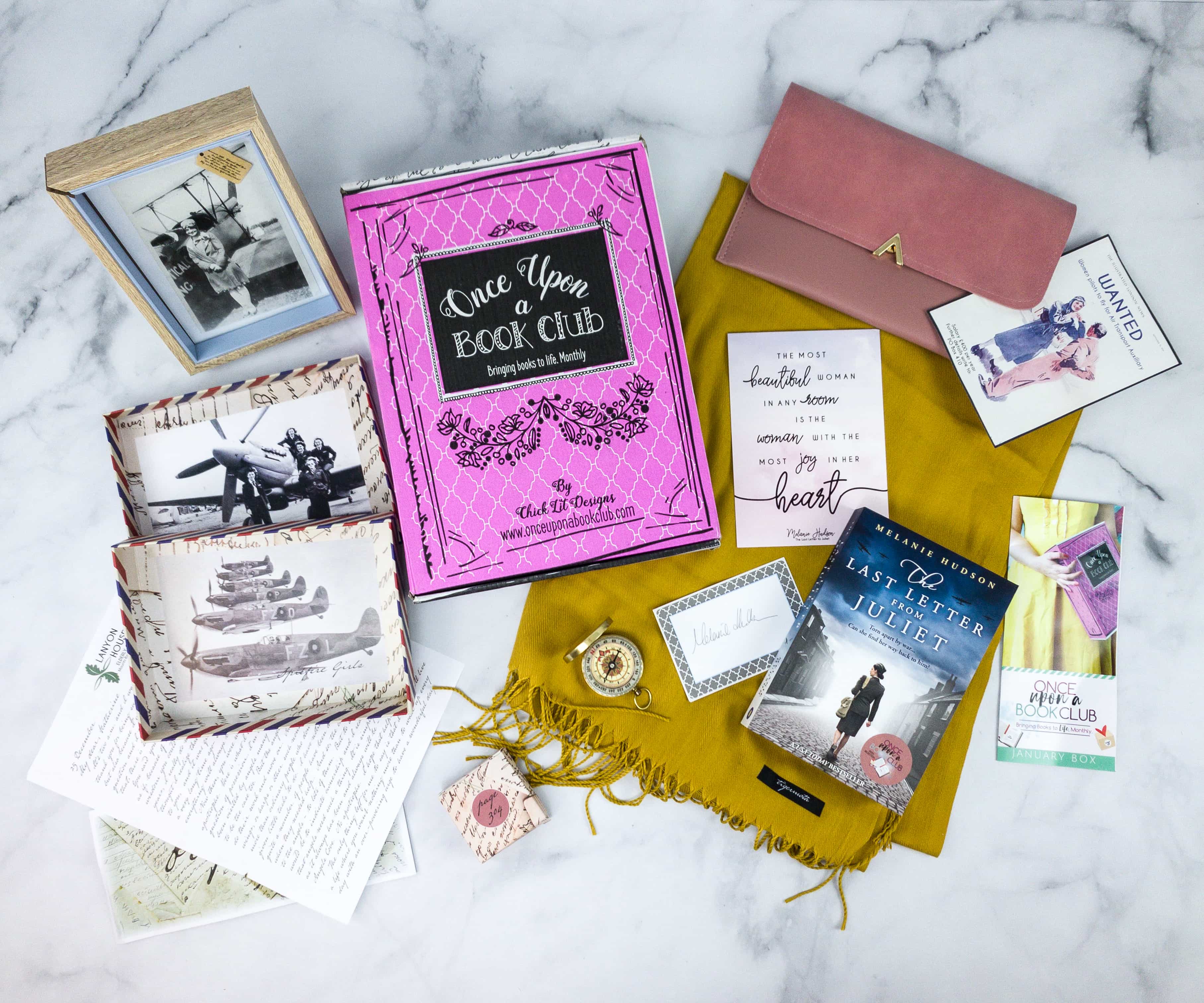 The book this month is touching, I wasn't able to put it down without wiping tears from my eyes. It's really a heartwarming story and I hope many girls would be able to read it. The gifts are all gorgeous as well! I really like the clutch bag because it's chic and definitely useful for me. The scarf is also pretty. It'd keep me warm on a cold day without sacrificing style. It's really a fantastic curation this month, and I am looking forward to the next one! Every box doesn't just tell a new story but imparts important and life-changing lessons as well!
What do you think of this month's Once Upon a Book Club?