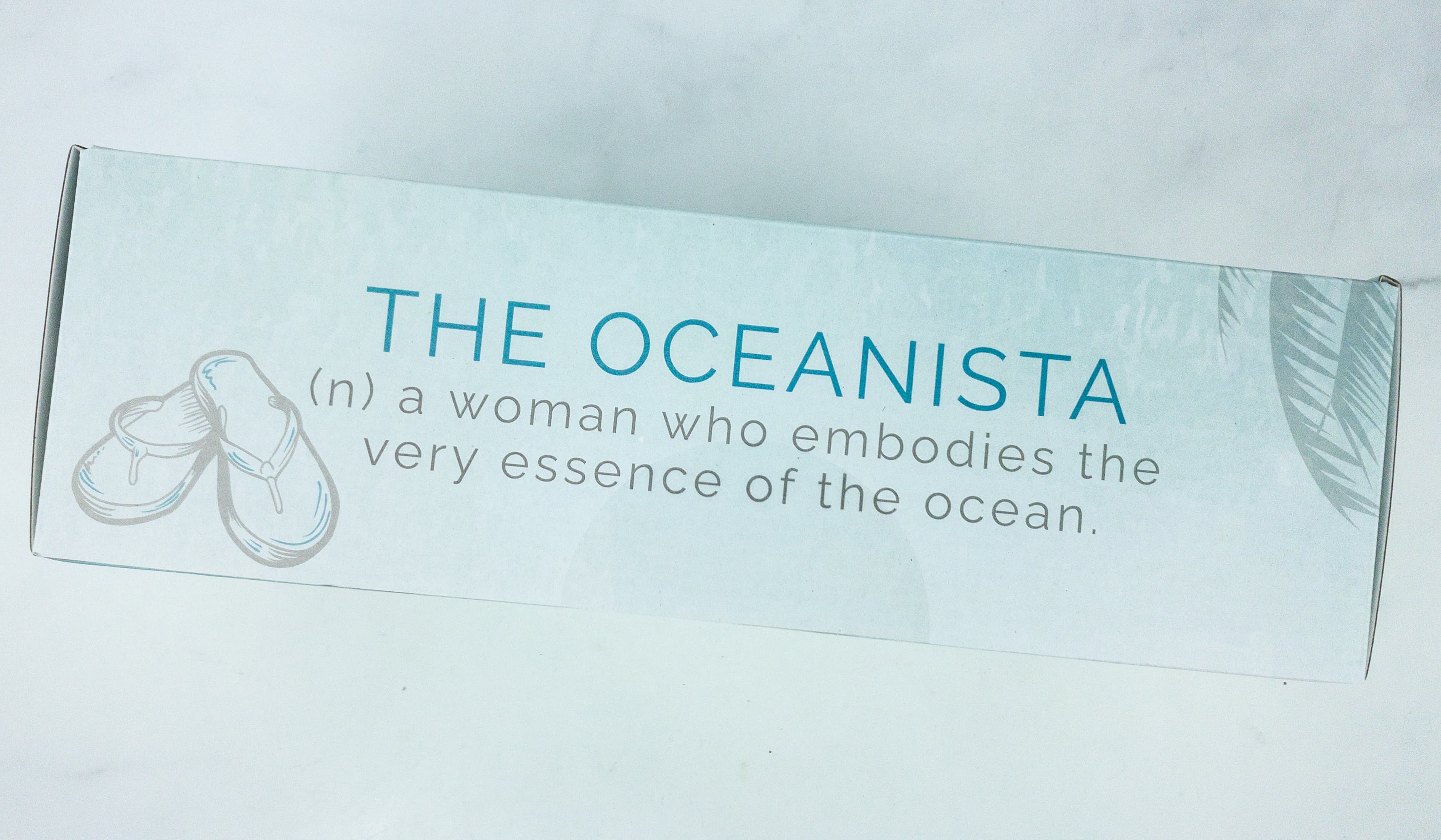 Oceanista is a quarterly subscription box curated for beach lovers! Each box contains 5-8 full-sized beach boutique products, which may include jewelry, beauty, art, clothing, and more. It costs $85 a season, and you can get discounts if you opt for a prepaid annual subscription. Shipping is $4.95 to the US, $9.95 to Canada, and $16.95 international. You can also send this box to a loved one or any fellow beach-lover as a one-time gift! DEAL: Get $10 off your first box or annual subscription! Use coupon code HELLO10.
The items were wrapped in tissue paper. There's also an info card on top.
Upon sign up, subscribers need to fill out a profile that includes skin tone, clothing and shoe size, and ring size.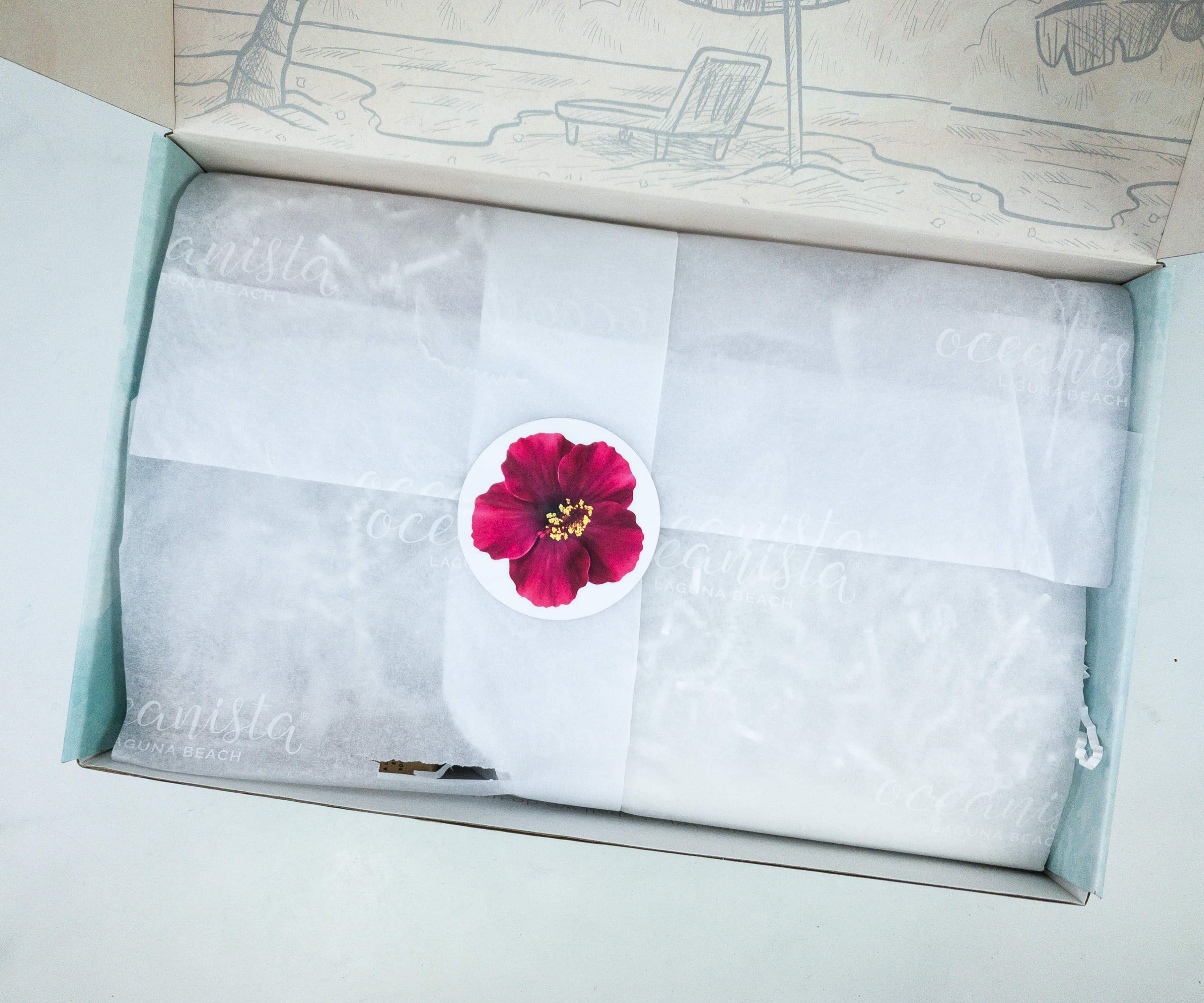 The sticker is shaped like a flower. It adds a tropical vibe to the box!
All the goodies were also protected by paper squiggles.
This season's box theme is Mele Kalikimaka!
The booklet contains a message from the curator.
There's a featured artisan for each season and for winter, it's Amy Toroni of Redwood Coastal Design.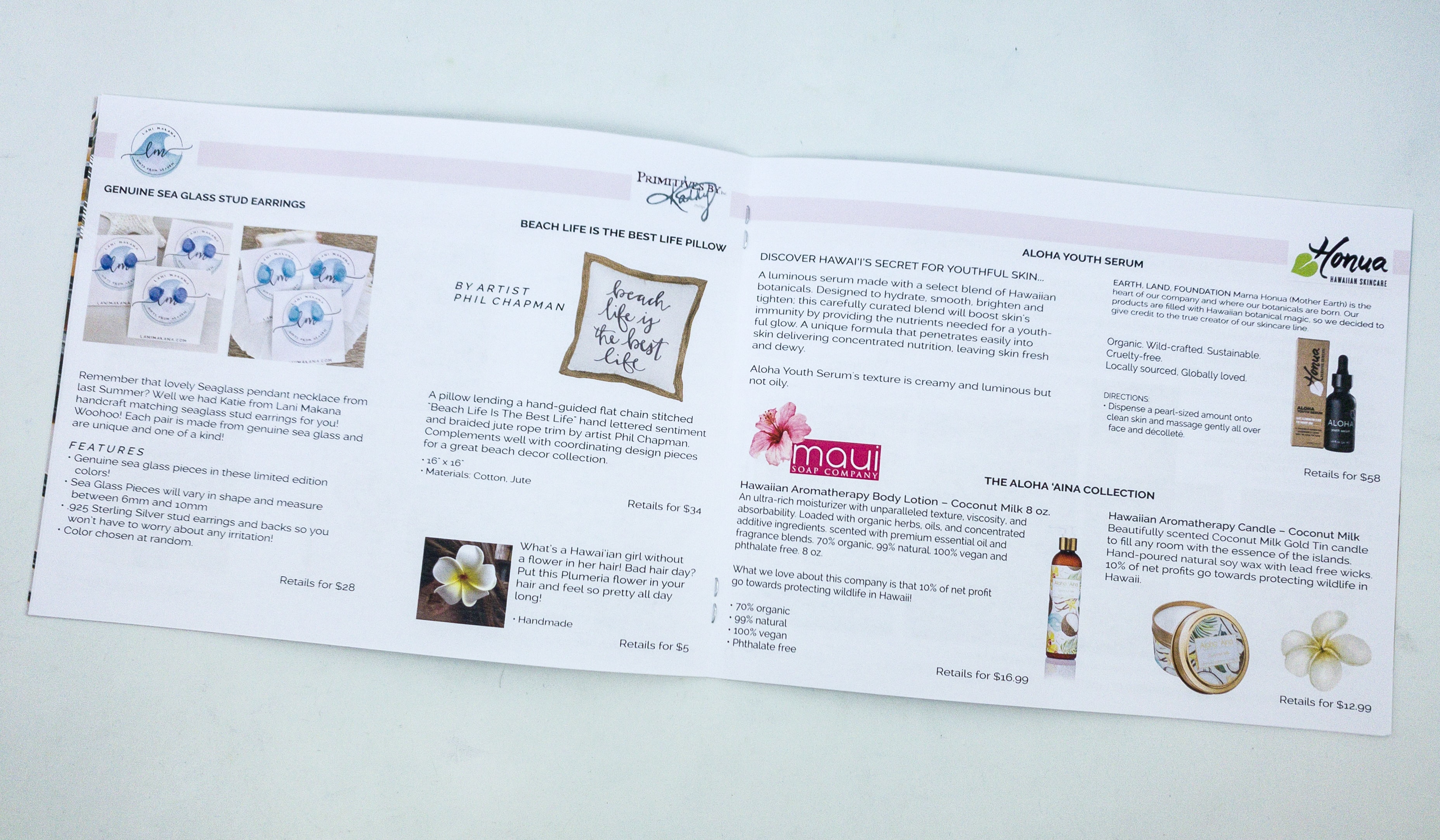 All the items in the box are also listed in the booklet, along with a brief description and retail prices.
The booklet has an FAQ section answering some of the most interesting questions including the rewards program.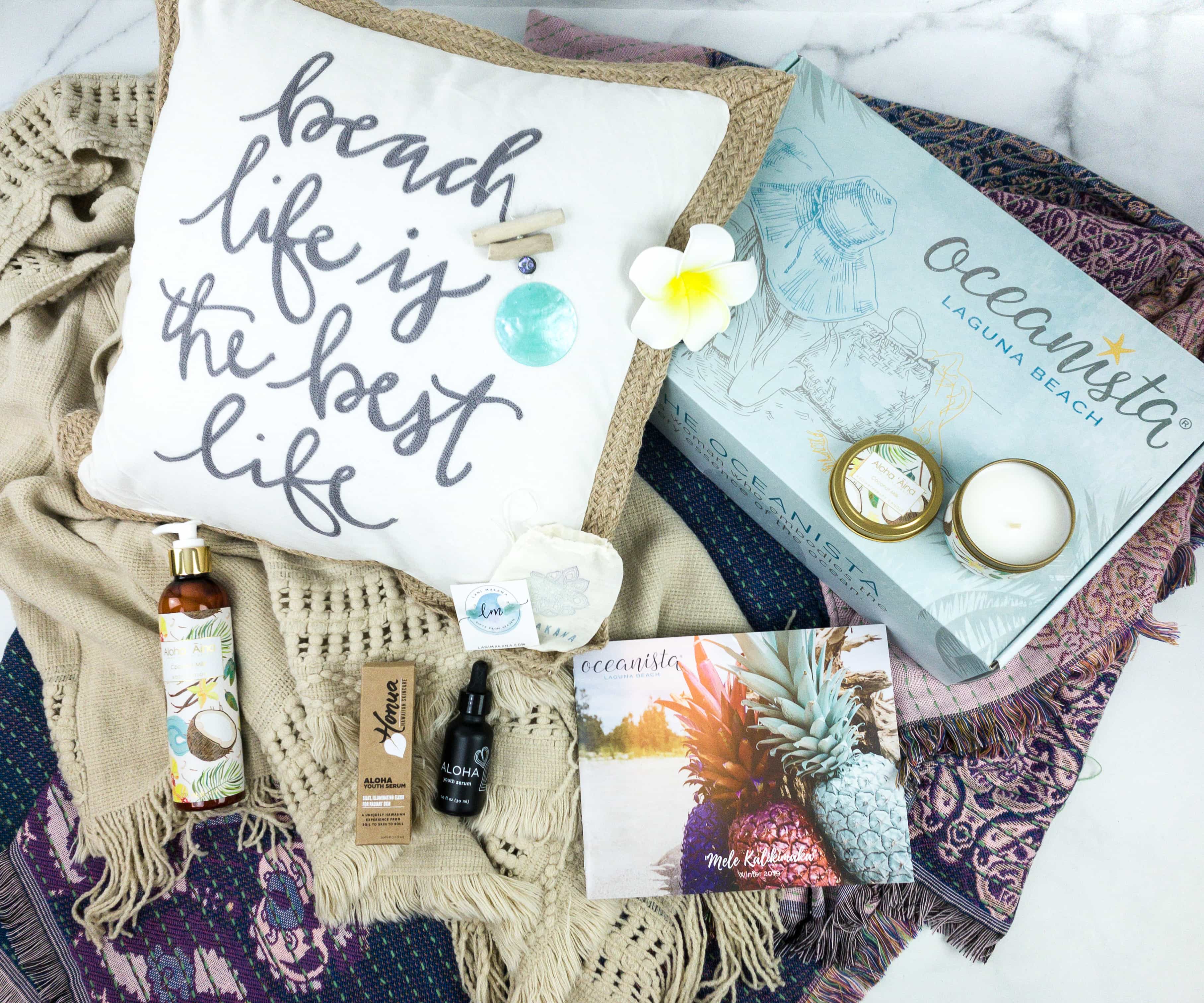 Everything in the Winter 2019 Oceanista Mele Kalikimaka!
Beach Life is the Best Life Pillow ($14.99) This 16″ x 16″ pillow comes with an embroidered beachy message atop a clean white background. Its print is hand-lettered sentiment and the edges are braided jute rope trim.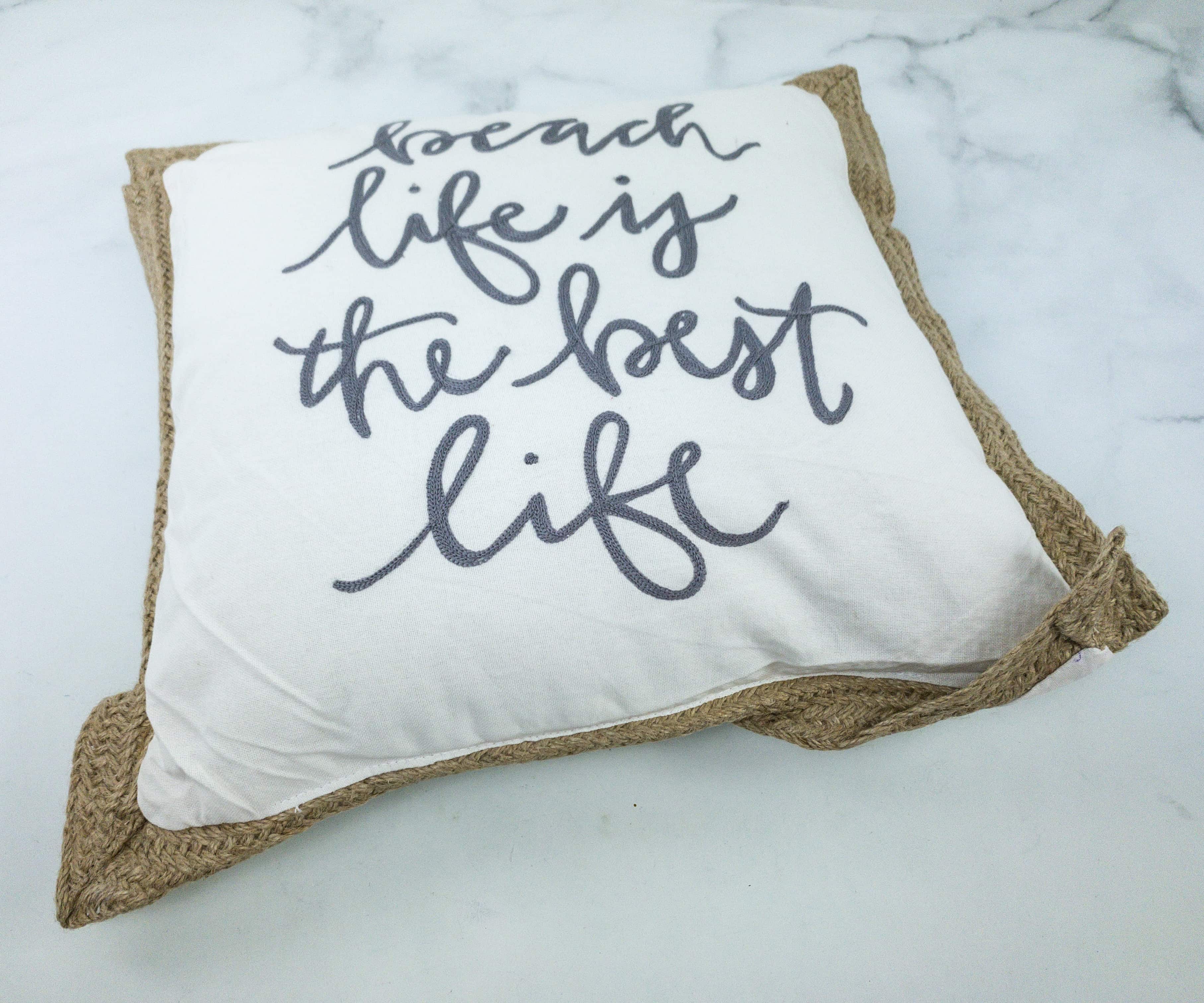 The beach life is the best life indeed! This pillow looks best styled next to your favorite beach décor. I like that it's crafted with a 100-percent cotton cover and polyester filling, making it so soft and cushiony. This box featured ONE of two clothing items – we were sent both for our review – you'd either get the poncho OR the wrap shown below.
Classic Knit Beach Hoodie Poncho ($35) The poncho comes neatly wrapped in thin paper, tied with a rustic twig rope with an Oceanista tag. Annual and VIP members have four colors to choose from: Sand, Stone, Sunset, and Slate. I have chosen Sand!
It's soft, lush, and lightweight. The neck closure comes with an adjustable string for a snug fit. The hood is pretty unique, boasting of intricate details!
The poncho crochet also has a nice fringed hem design that adds sophistication to the whole look. It's specially made to steal attention from the midsection.
This beach classic hooded poncho sweater brings out a coastal vibe. It looks chic and elegant at the same time and gives me a warm and cozy feeling that I really like!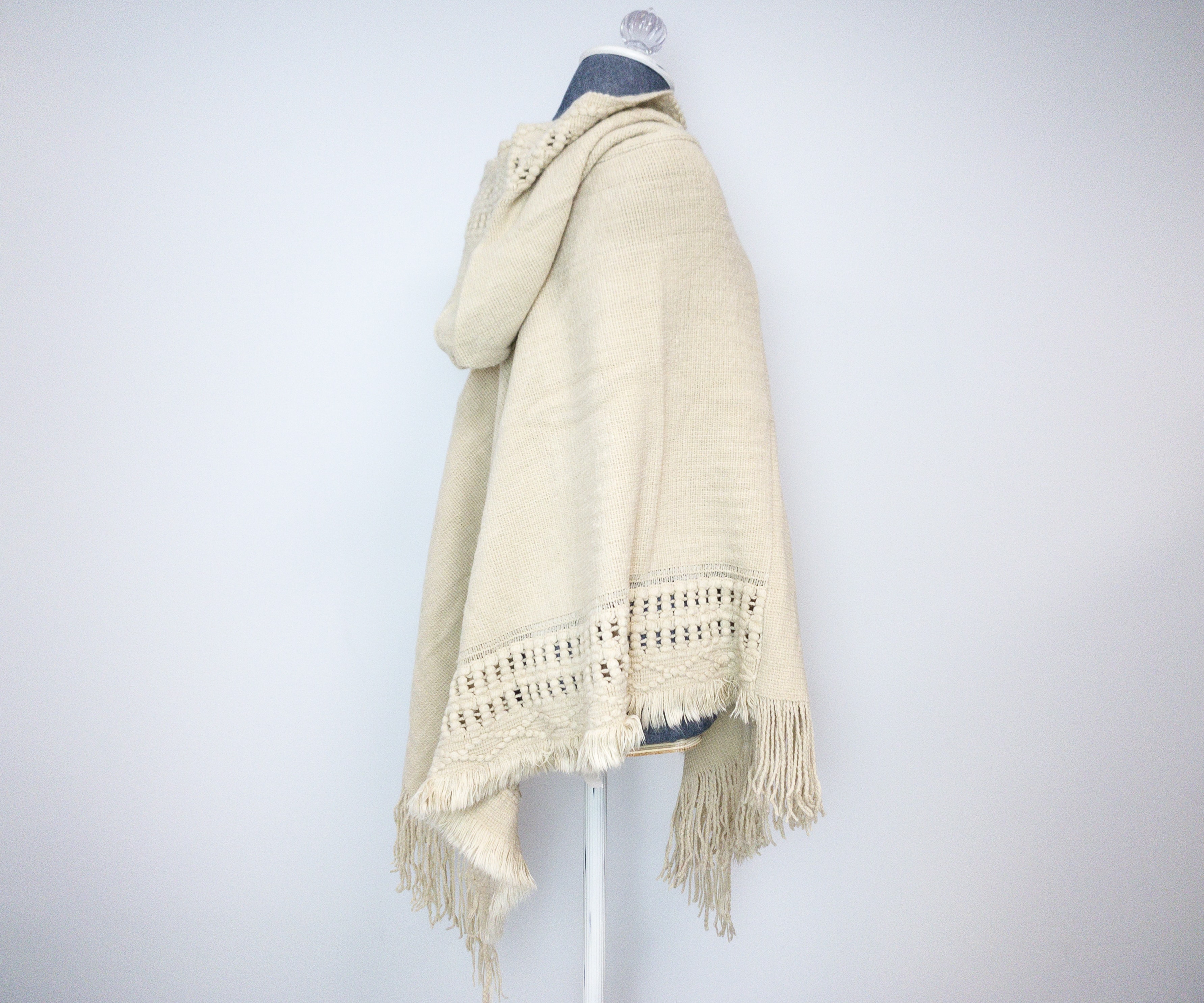 The hood is made of the same soft material. It provides extra warmth, protects you from sun and wind, and also adds character to your look.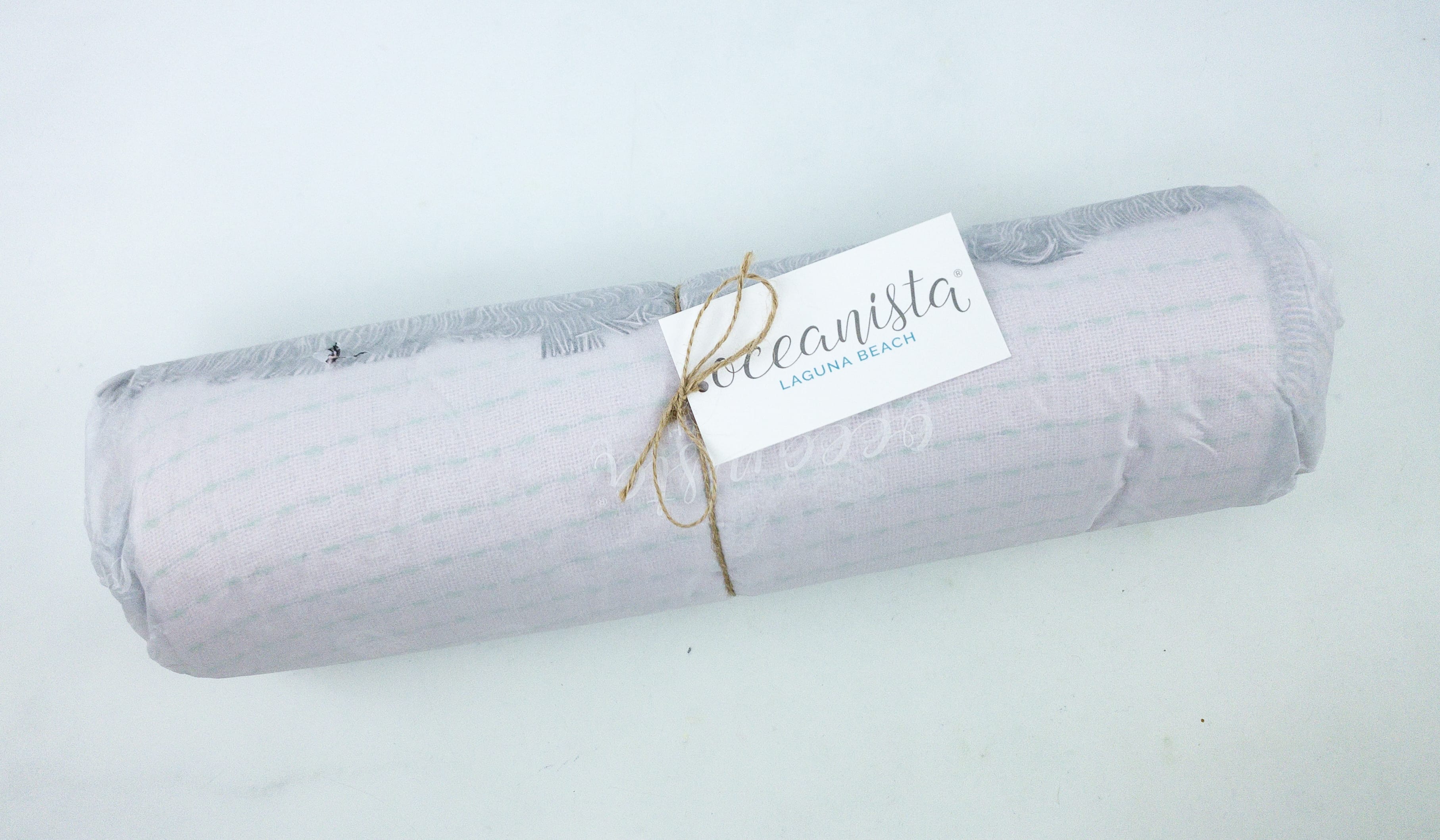 Paisley Wrap in Lilac ($45) Just like the poncho hoodie sweater, this wrap comes securely tied with a rustic twig rope inside a thin wrapping paper with an Oceanista tag.
This is an absolutely stunning paisley ruana wrap in lilac with fringed hem edges!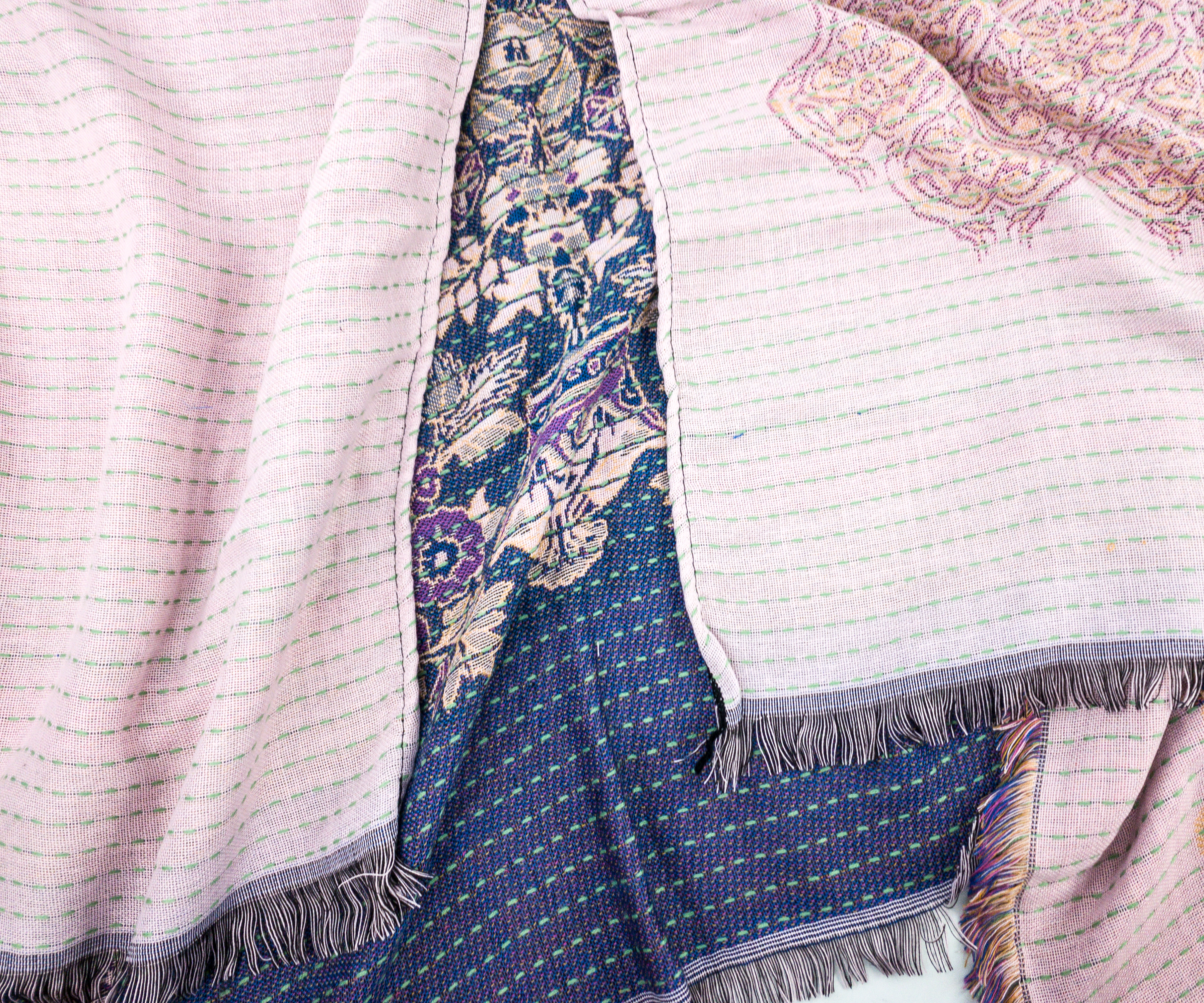 It is made of 100% soft and smooth acrylic, providing warmth and comfort without sacrificing style.
It's really pretty and can be used reversibly either showing off the lilac side or the blue side. I love its nice fringed hem design that adds a touch of elegance.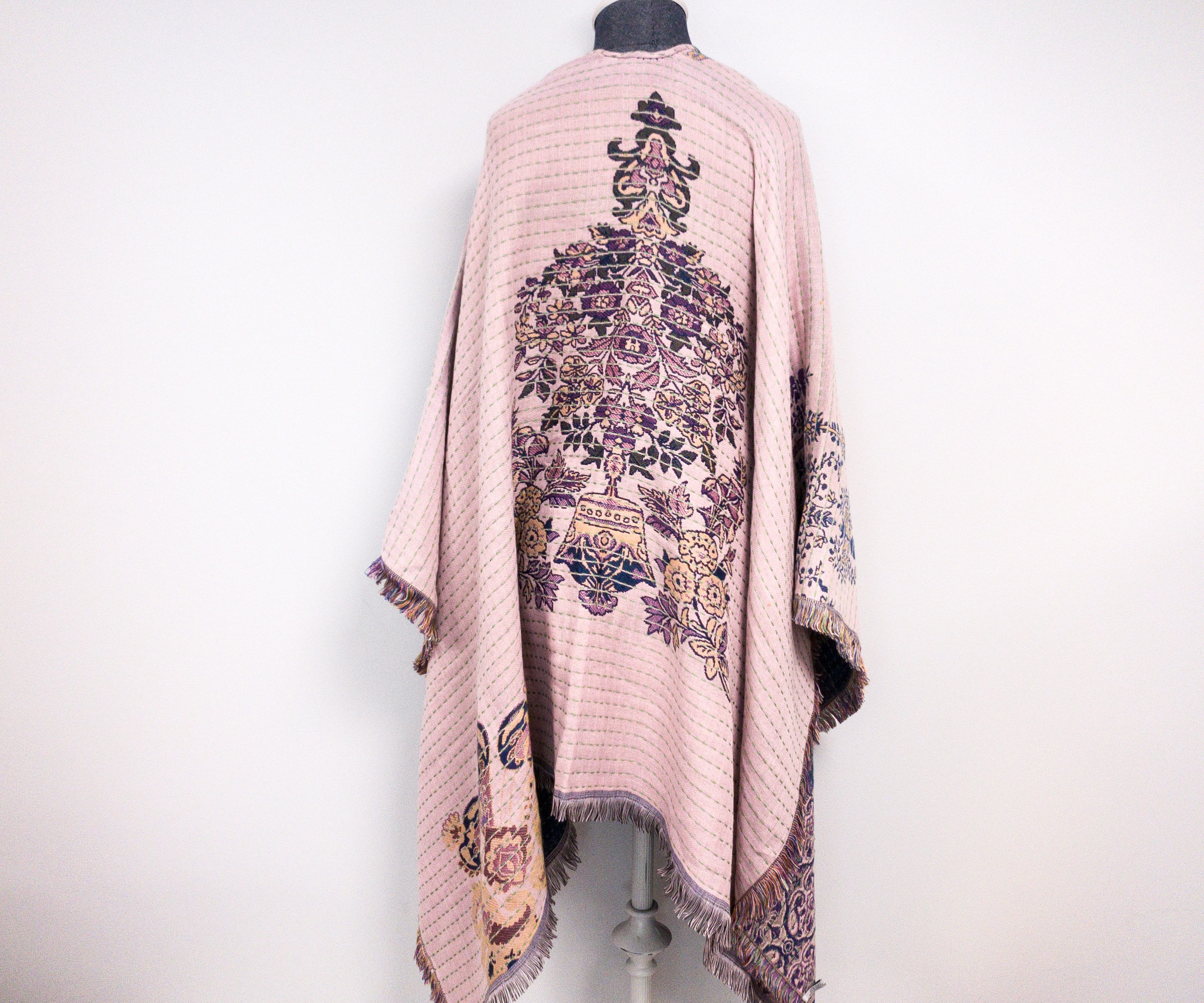 It features a floral medallion pattern on both colors. This is the lilac side showing off the gorgeous purple flowery accents.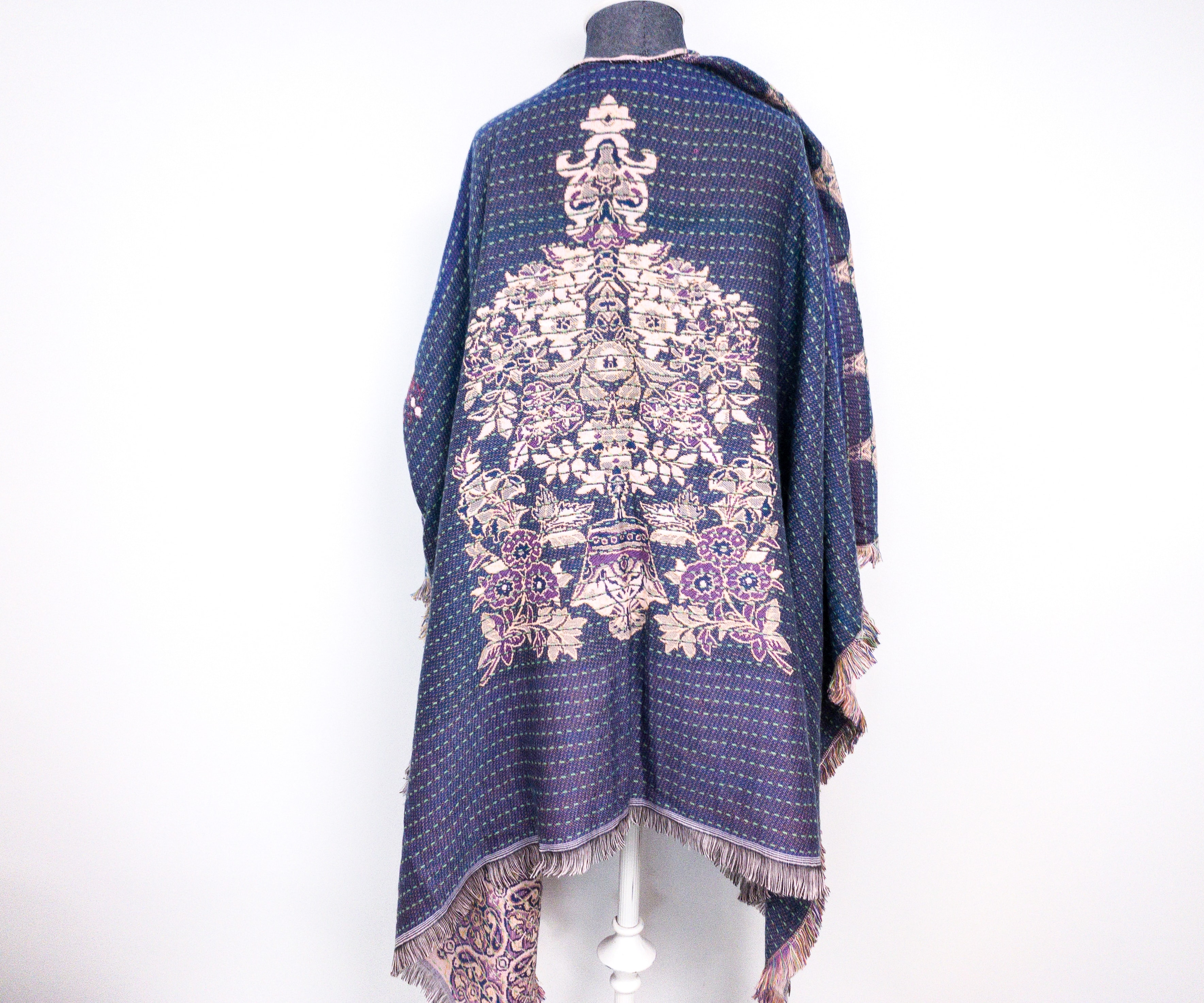 On the reverse, this is how the blue side looks like with the creamy beige and purple floral pattern. I love how flowy this gorgeous beach wrap looks when worn!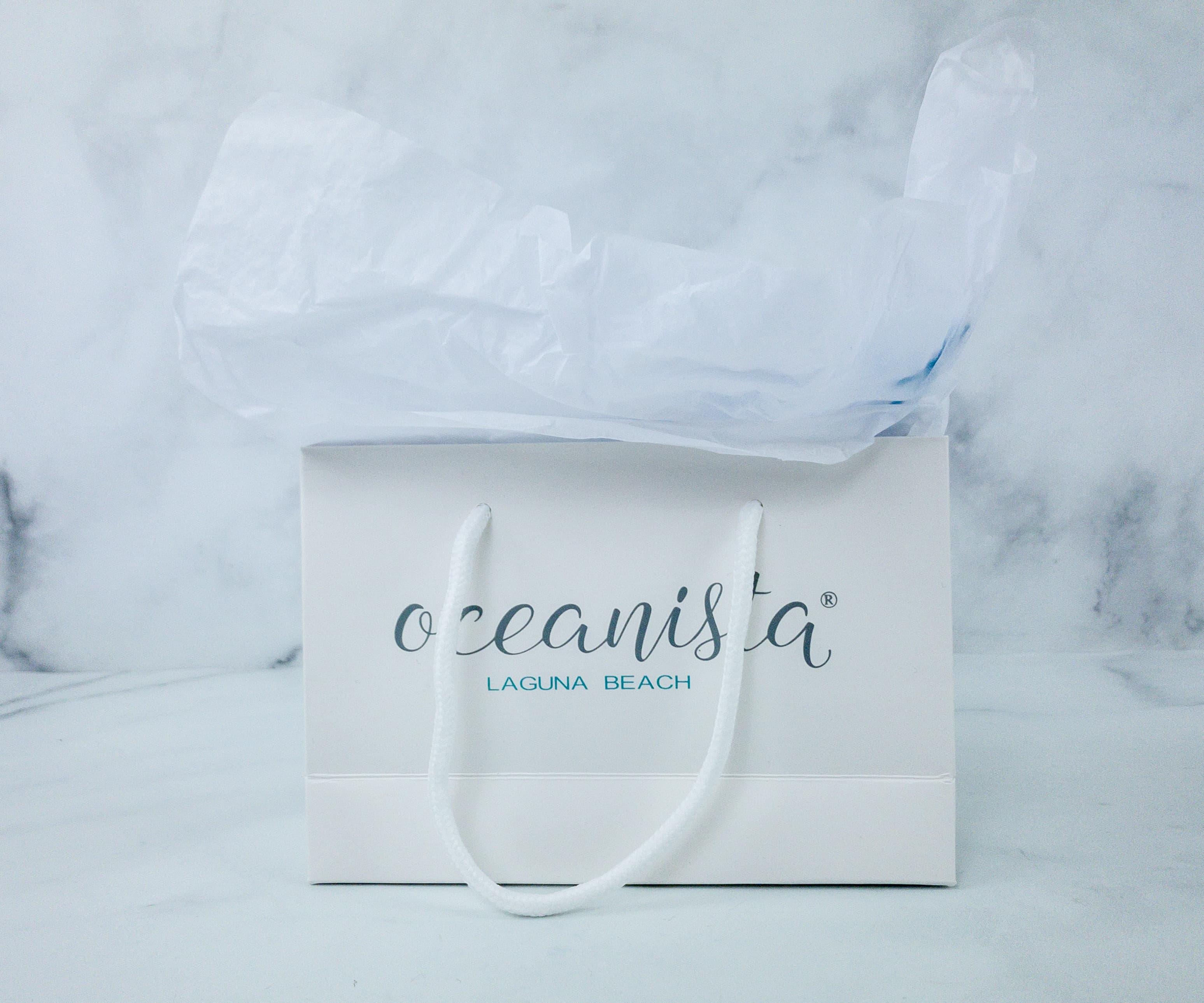 Genuine Sea Glass Stud Earrings ($16) The gorgeous piece of jewelry comes in a nice Oceanista small paper bag with its thin wrapping paper for added protection.
Lani Makana means "gifts from heaven" in Hawaiian. It has the Lani Makana branding printed on the small drawstring pouch made of white birdseye fabric.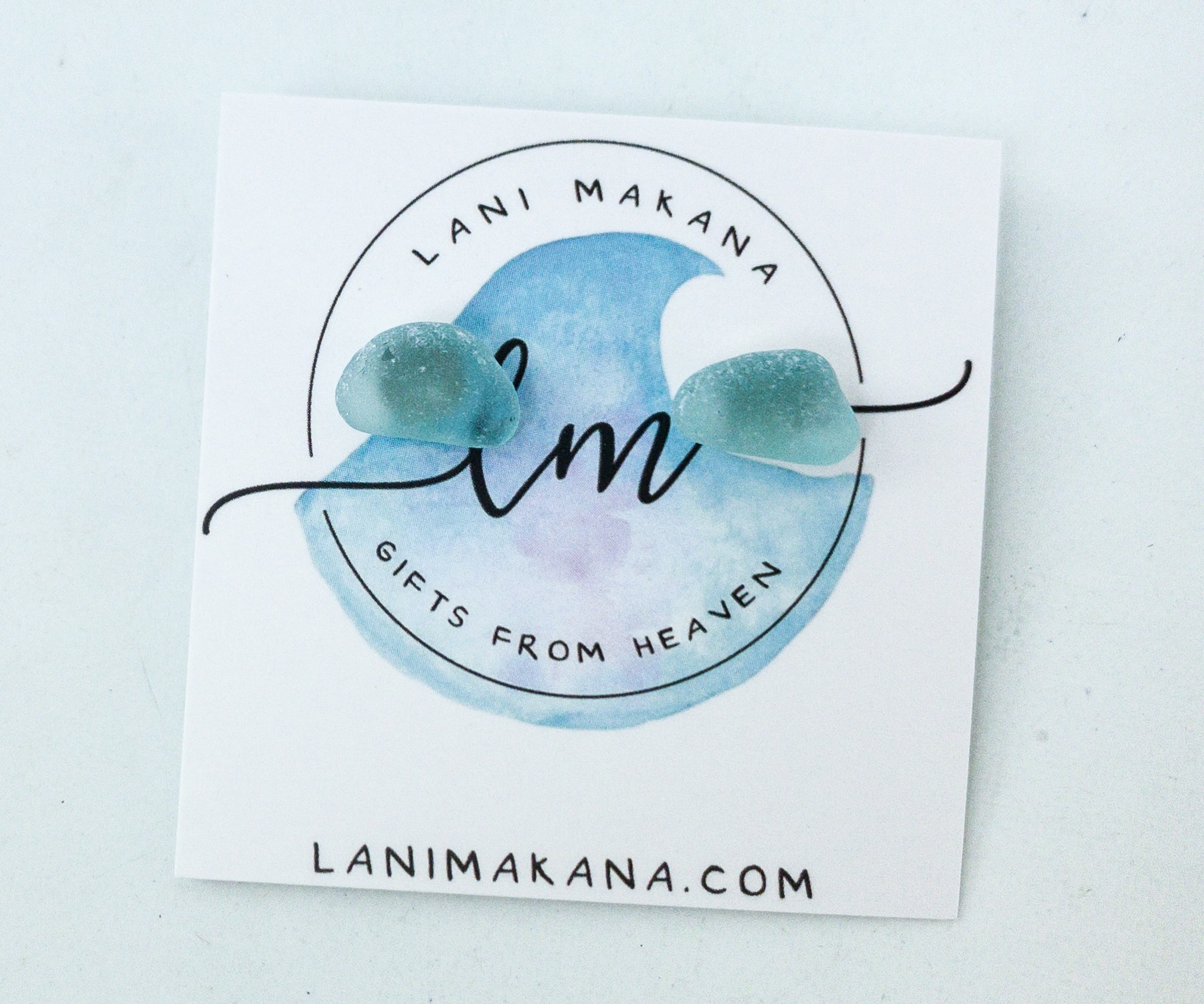 The pair of earrings is handcrafted featuring natural blue-colored gemstones. It showcases an aqua ocean blue sea glass!
These gorgeous little stud earrings are absolutely perfect for any Winter ensemble. They look eye-catching and incredibly original!
Flower Clip ($5) A flower ornament on the hair is a trademark look to any beach girl! This one is a plumeria flower hair clip that looks so pretty even when worn all day long.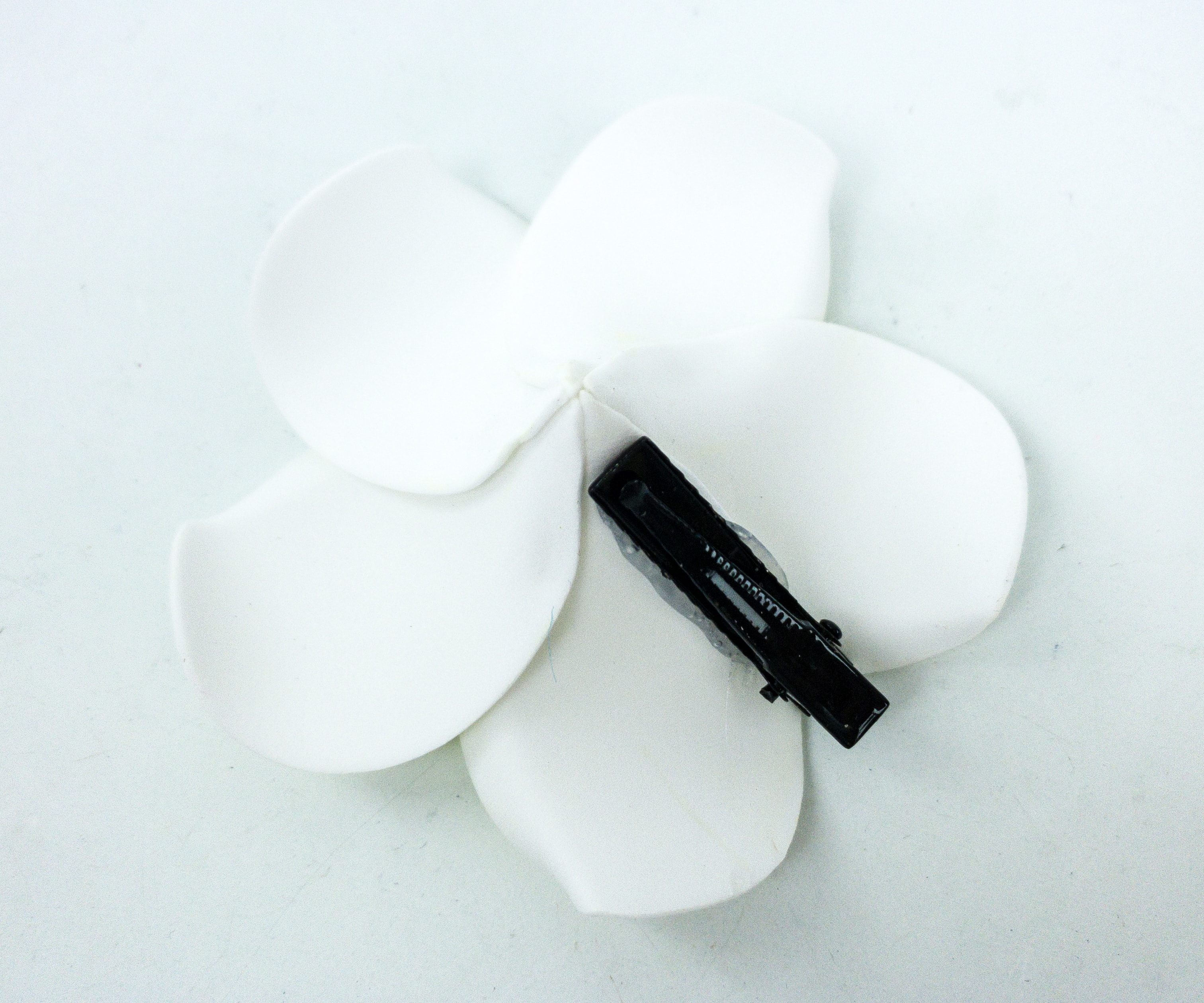 It is the perfect hair accessory for the summer, beach vacays, or just because you wanted to look dainty and pretty.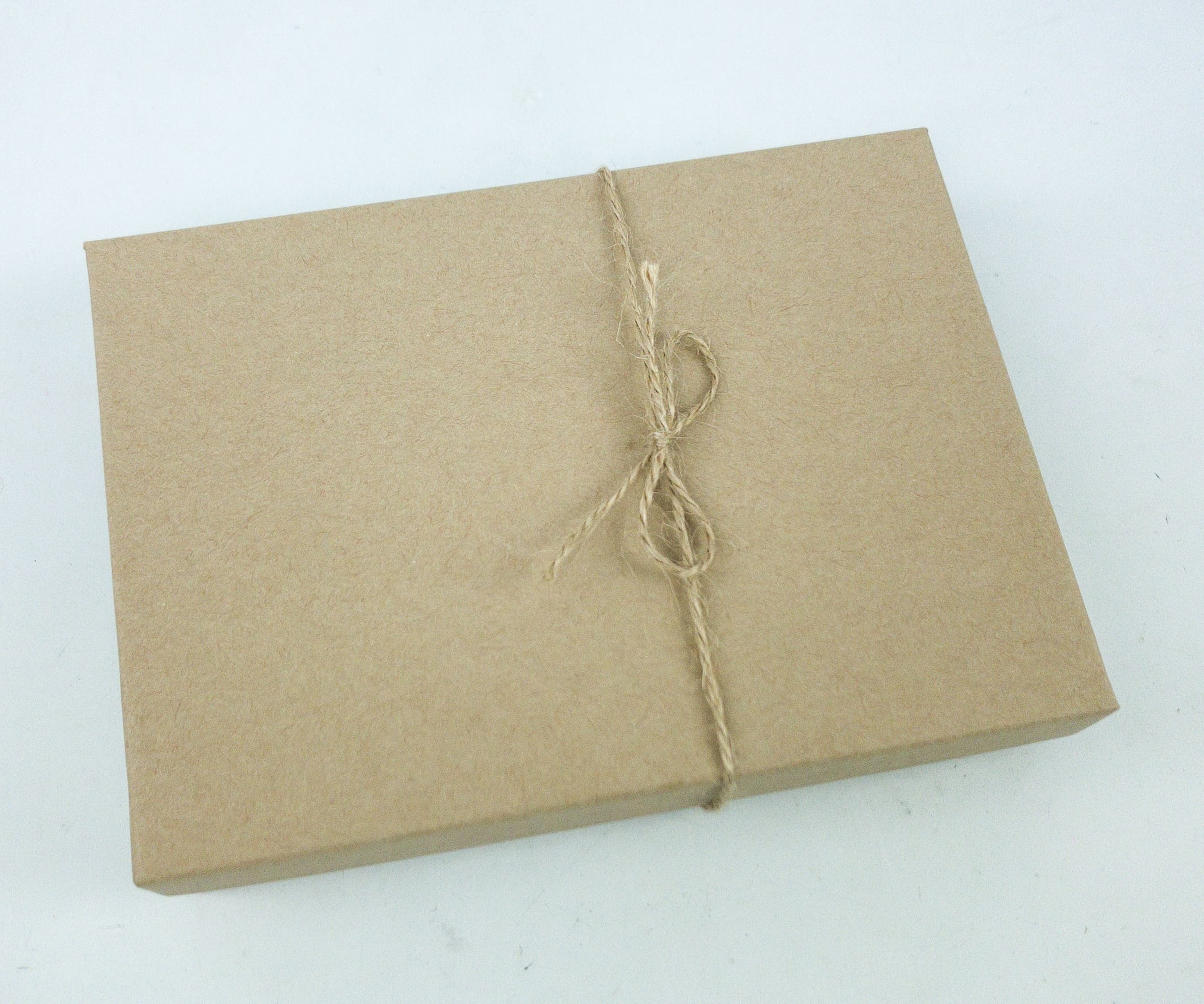 The next beachy item comes in a brown box packaging tied securely with a twig rope.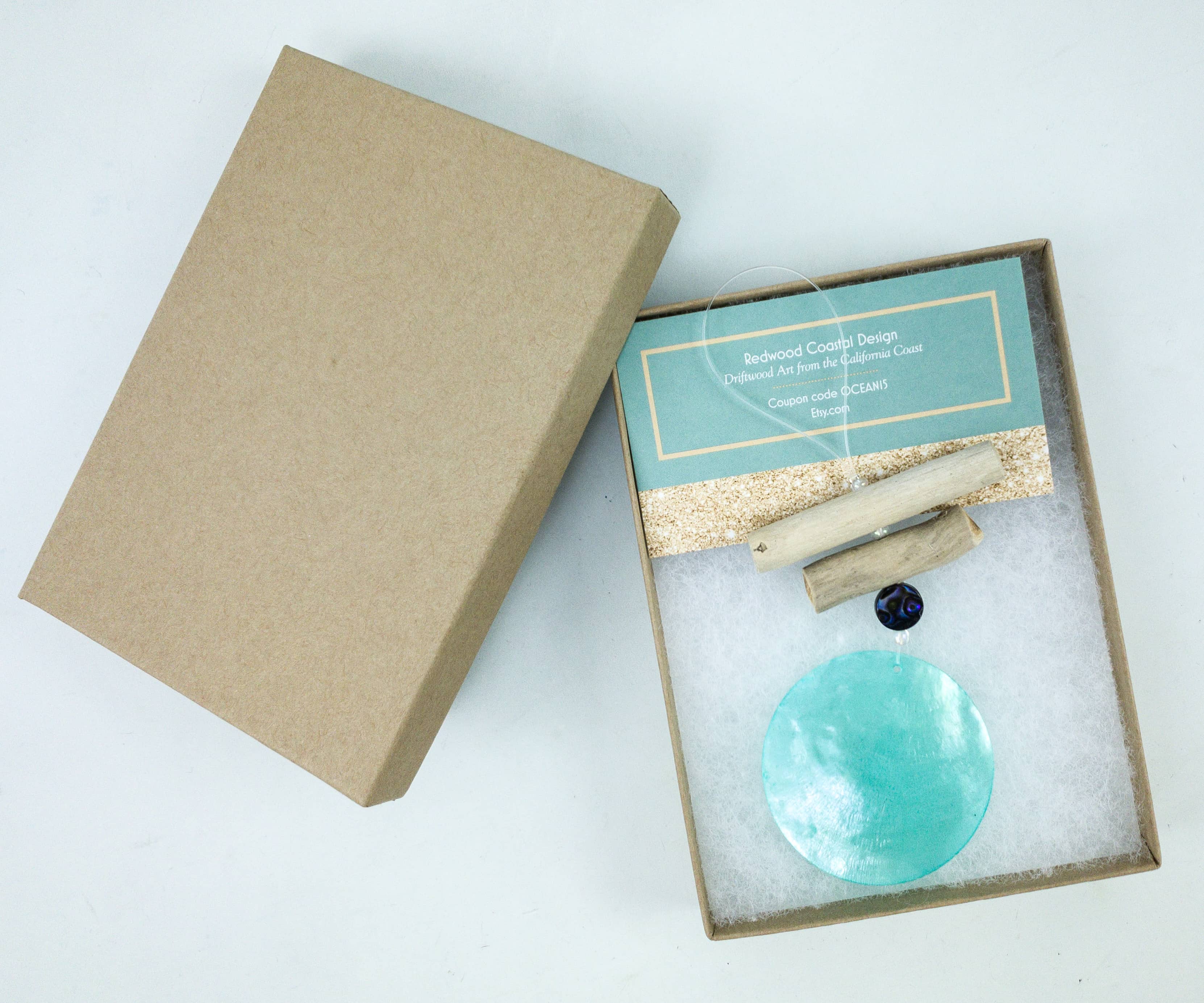 Redwood Coastal Design Abalone Capiz Shell Ornament ($16) The next featured item is driftwood art from the northern California coast! It features a natural capiz shell and Avalon beads that give it an island feel!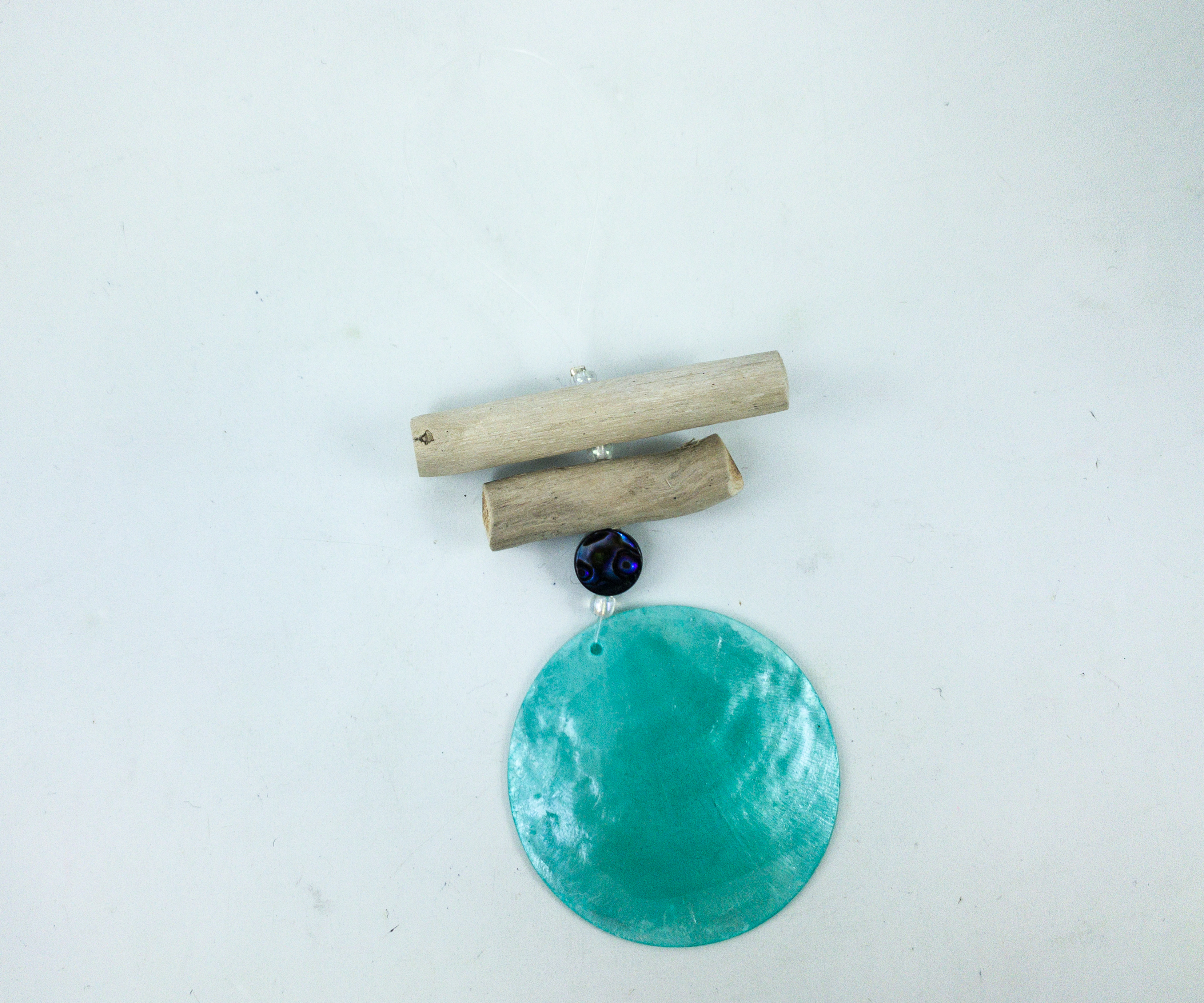 It is great to hang in the house as a beach-themed ornament, like on a door or window!
Aloha Youth Serum ($58) This youthful elixir is specially formulated with Hawaiian botanicals to keep the skin silky and radiating. I like its dropper top for easy dispensing of the serum. It also keeps the product on its freshest state for the longest amount of time. The serum is lightweight and hydrating. It also made my skin feel smooth and tight. It works well under makeup, giving me that fresh and dewy glow!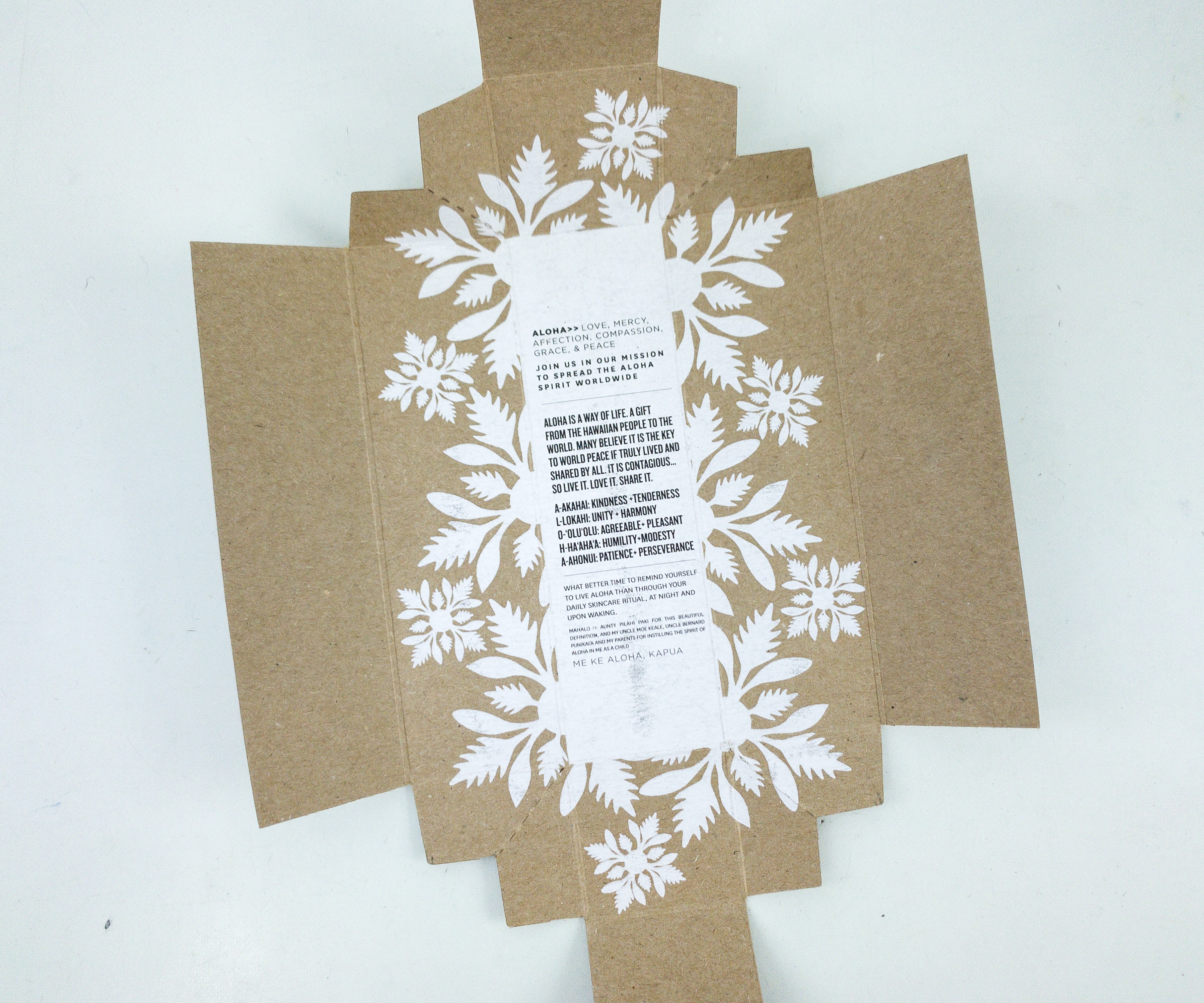 I really like its 100% recyclable packaging. The brown box with the white floral accent jives well together with the elegant black serum bottle.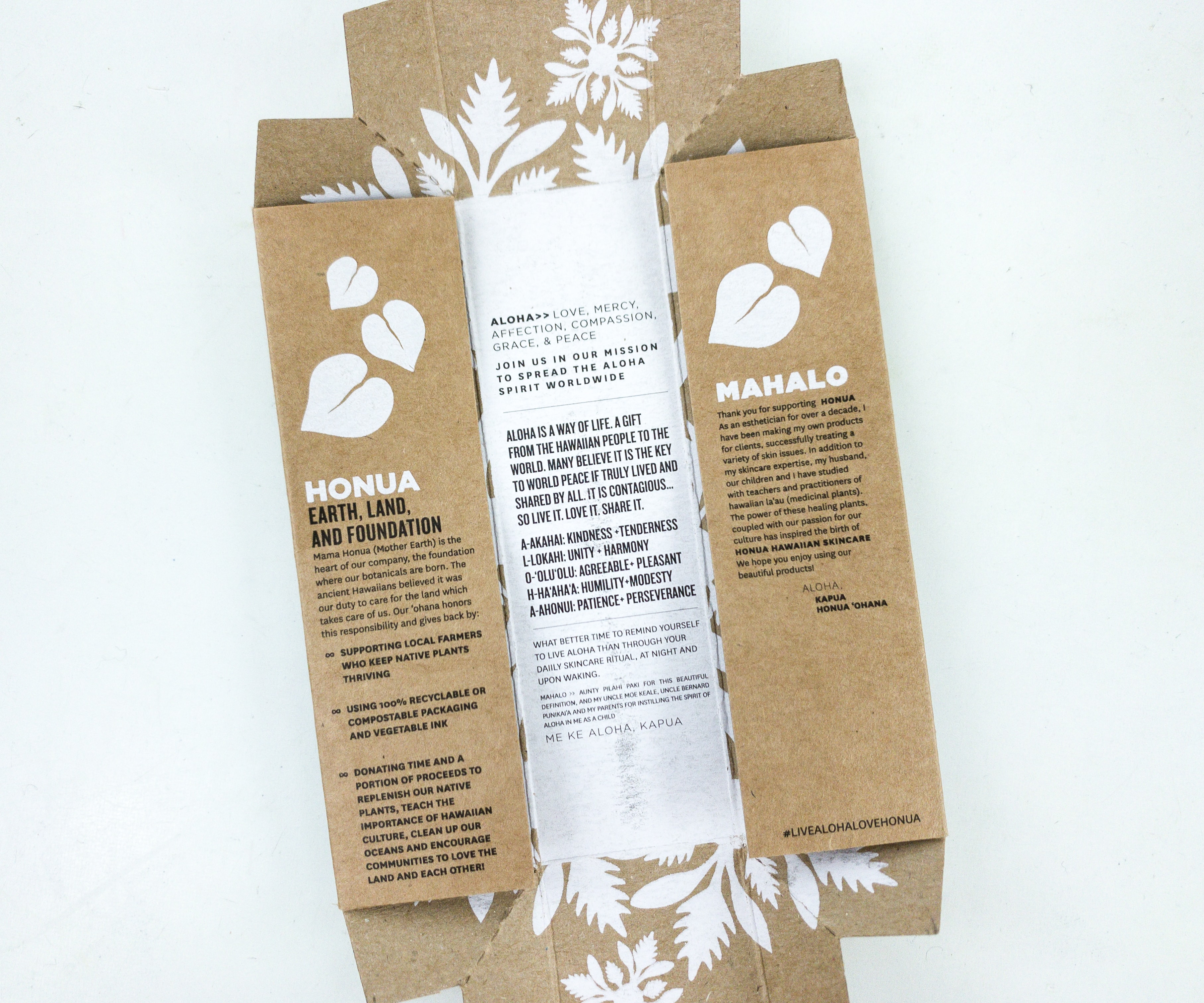 Its carton box contains all the important information that the product user needs to know. My favorite part is where they spelled out and given out what the word ALOHA means.
A – Akahai: Kindness + Tenderness L – Lokahi: Unity + Harmony O – 'Olu'Olu: Agreeable + pleasant H – Ha'Aha'A: Humility + Modesty A – Ahonui: Patience + Perseverance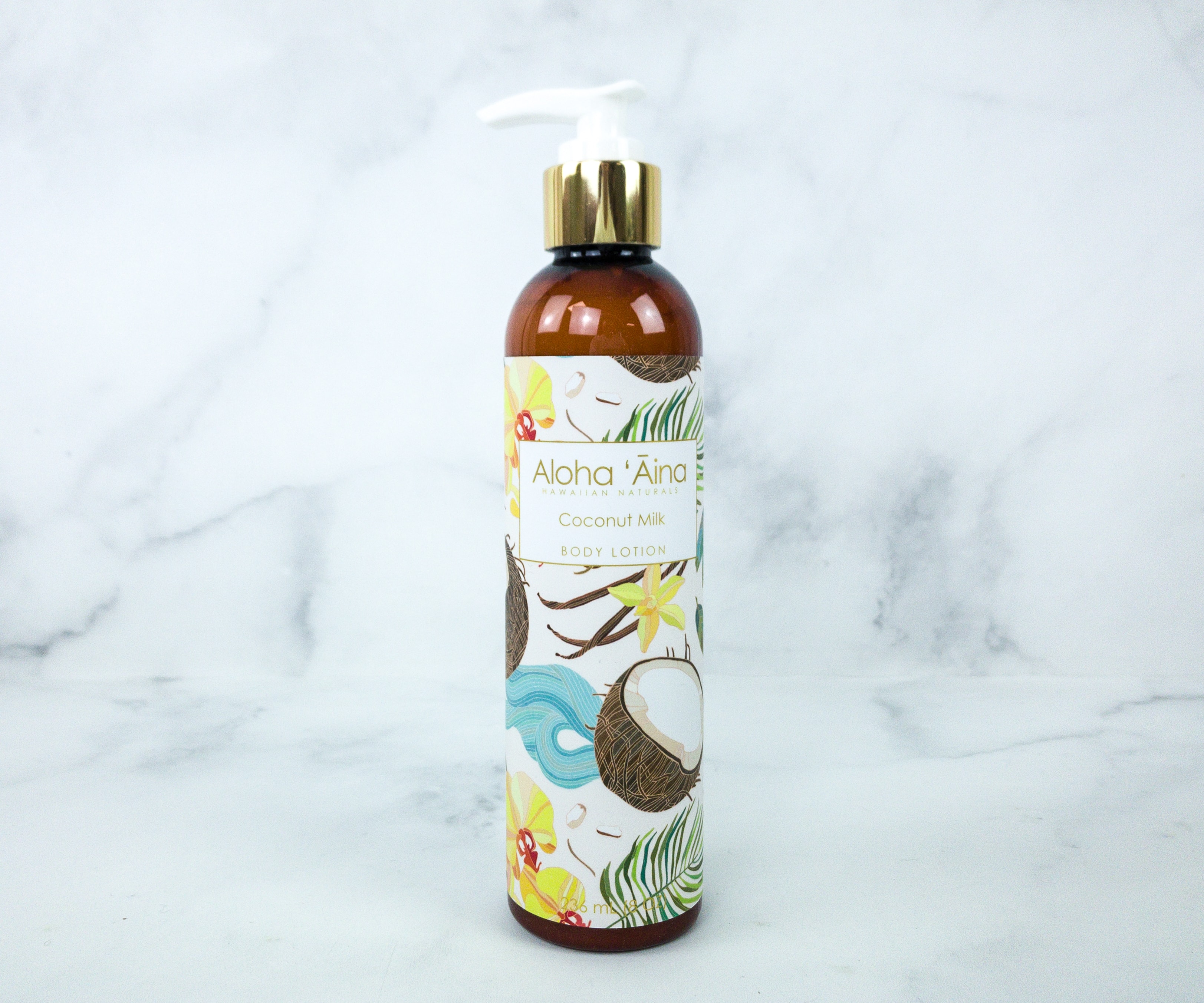 Aloha 'Āina Hawaiian Aromatherapy Body Lotion – Coconut Milk ($16.99) Coconut milk is a well-known natural ingredient with antioxidant and anti-inflammatory properties that help keep all the signs of aging away. It's used in making this light lotion that I can use all winter long! It has a rich texture and it's ultra-moisturizing! The lotion even has a lovely scent courtesy of premium essential oil and fragrance blends. Its aroma is "just enough" to smell but not take over the room! I love it!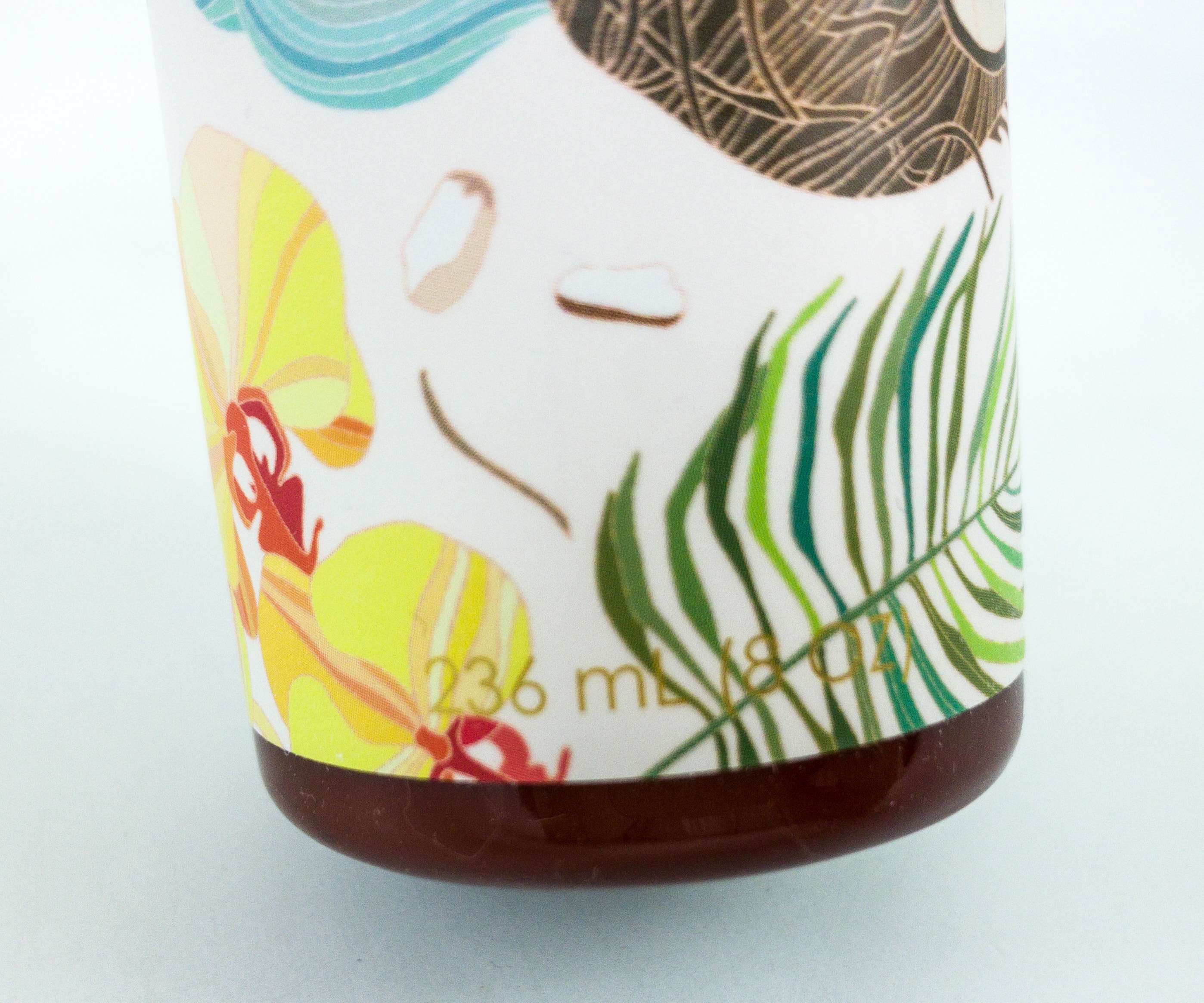 It is packaged in an 8 oz. bottle with an easy-pump cover. Its formula is super silky and luxurious plus it is 70% organic, 99% natural. I loved it even more when I found out that it is 100% vegan and phthalate-free.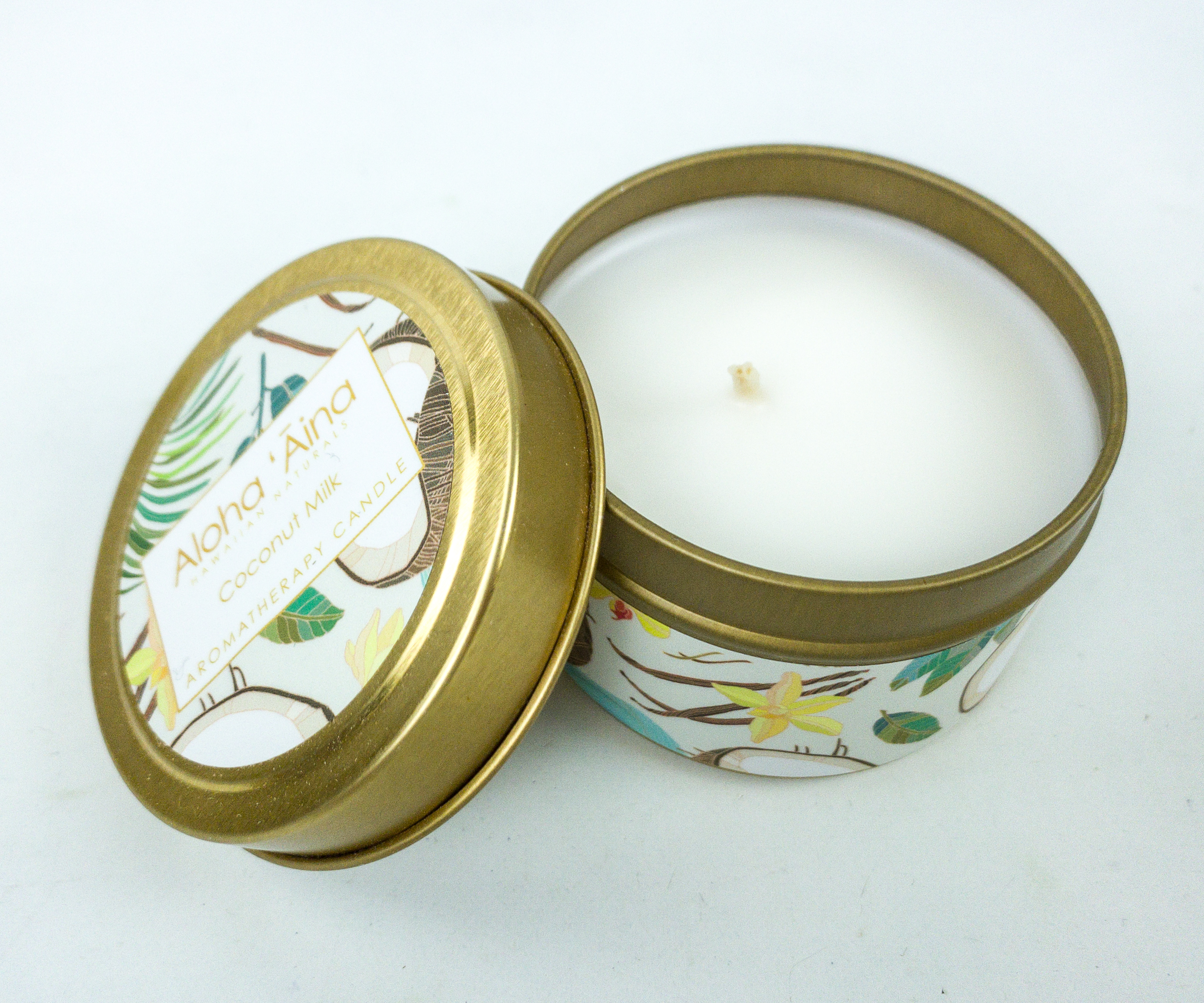 Aloha 'Āina Hawaiian Aromatherapy Candle – Coconut Milk ($12.99) The candle was packaged elegantly in a gold tin can adorned with floral labels. It smells exactly the same as the Coconut Milk lotion, making it the perfect pair for a pleasant aromatherapy experience at home.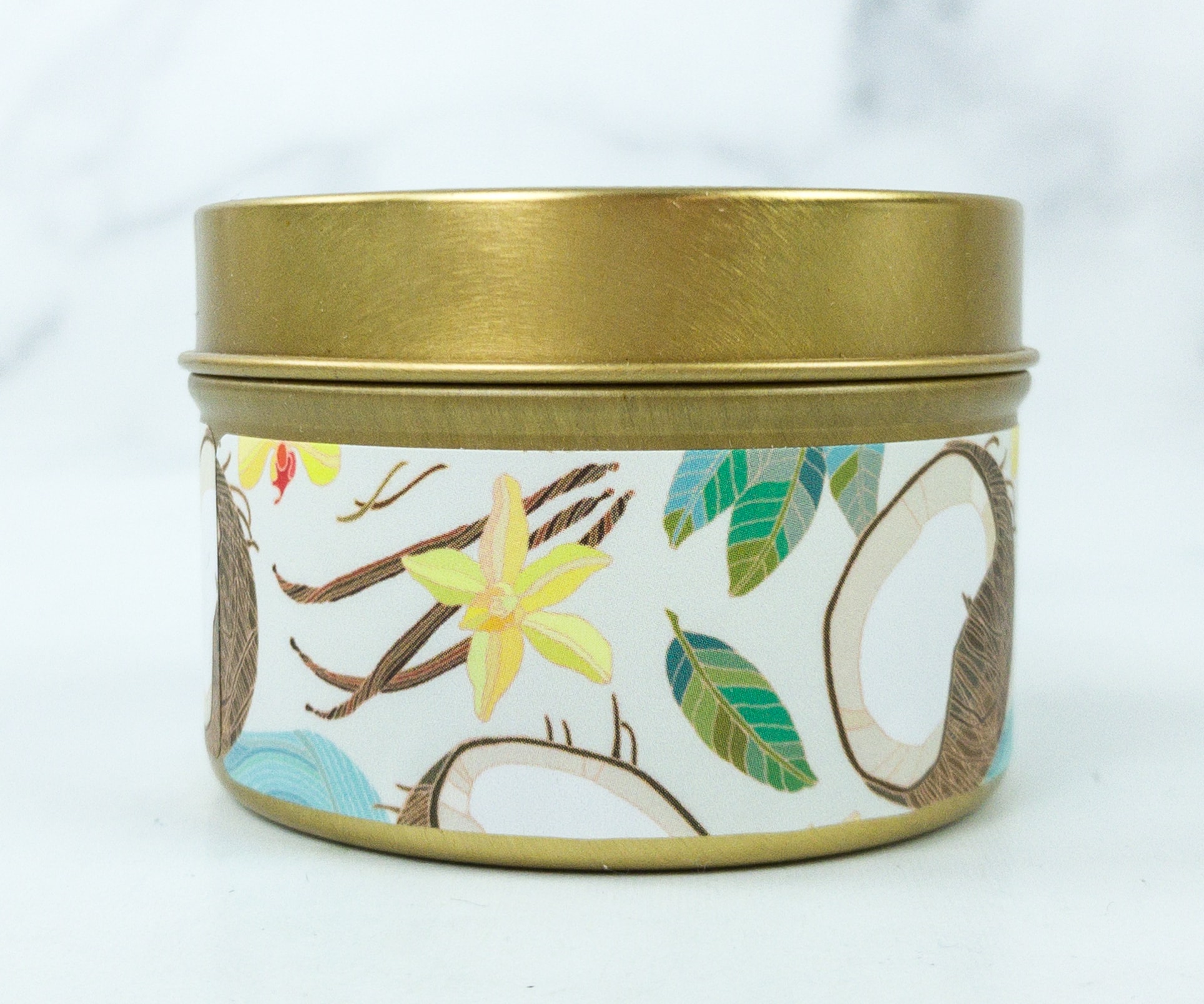 The lotion and candle get along well, including their matching labels. I can imagine putting both of them in my bathroom for an instant tropical vibe! Since the beach will always be a happy place for me, this box holds a special place in my heart. For the winter box, Oceanista got me wondering how they would be able to pull off a winter theme that jives with the beach. And I'm very happy that they were able to showcase "winter at the beach!" The warm and cozy hooded poncho is perfect for the season. The skincare items, the pillow, and the pair of earrings literally bring the beach vibe to my house! I'm really loving this curation and I'm also excited about the next box! What do you think of the Oceanista Winter box?