MistoBox delivers hand-selected coffees from unique artisan coffee roasters across the country. Each box contains a 12-ounce bag of whole bean or ground coffee. When you sign-up, you answer a short quiz so that your subscription can be customized to your preferences. It also ships on your preferred schedule. You can pick your tier – Basic is $11.95 plus $5 shipping while Deluxe is $14.95 plus $5 shipping for one bag of whole beans per month (or per week, 2 weeks, or however you set your delivery). Price drops for longer subscription terms.
DEAL: Save $10 on your first box. Use coupon code V7PP. 
I am reviewing the Basic Whole Bean level, which is a total of $16.95 per shipment.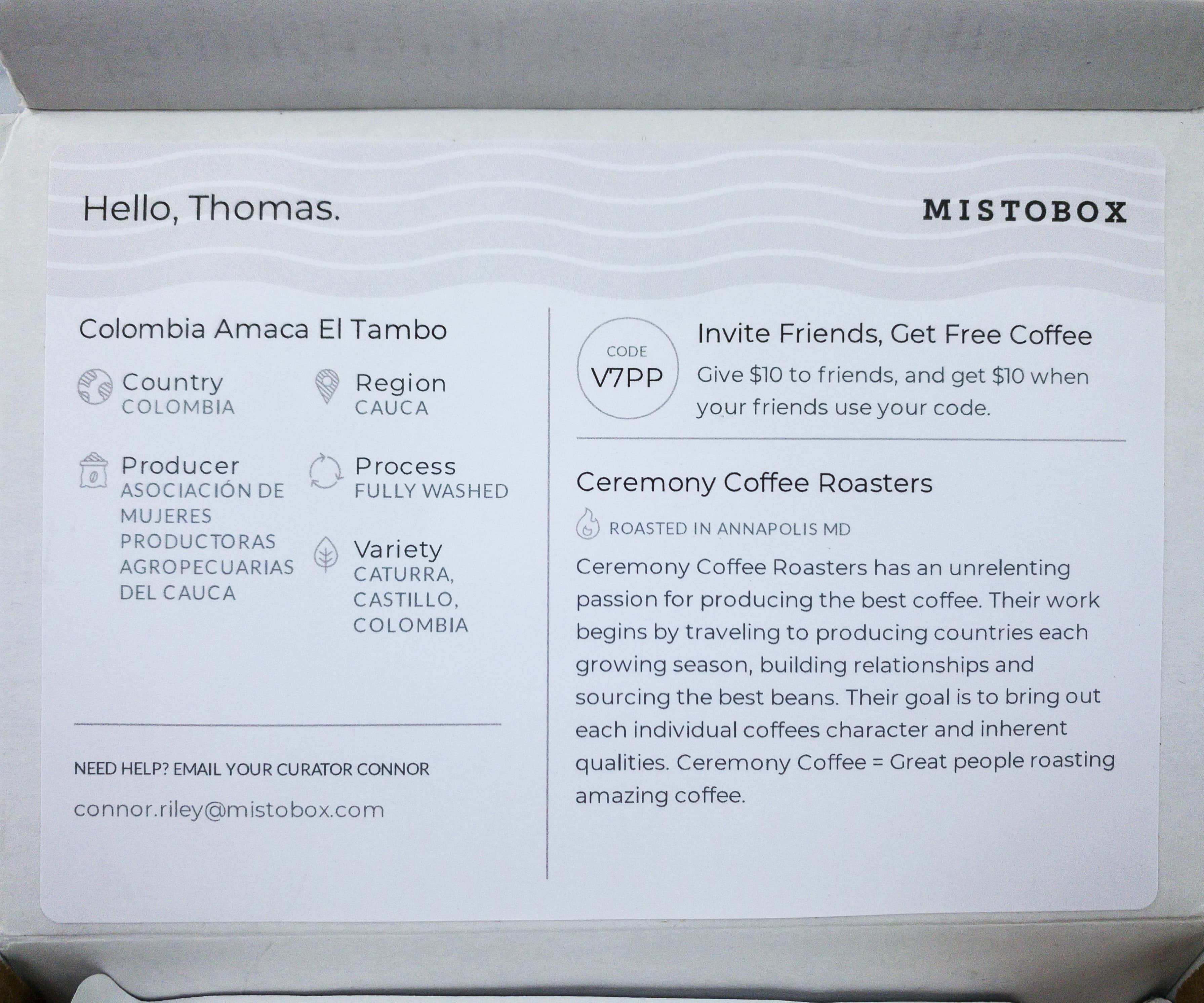 A note from the curator is printed behind the box's cover! I like this format where you get a little info about the origin of the coffee and what flavors to look for in your cup, but you aren't bombarded with cards, stickers, or promotions.
The box doesn't contain any extra fillers, just a big bag of whole bean coffee!
Everything in my February 2020 MistoBox!
Ceremony Coffee Roasters. This month's featured coffee is sourced from the highlands of Cauca in Columbia with an altitude of over 1,750 meters above sea level. It's produced by Asociacion De Mujeres Productoras Agropecuarias Del Cuca.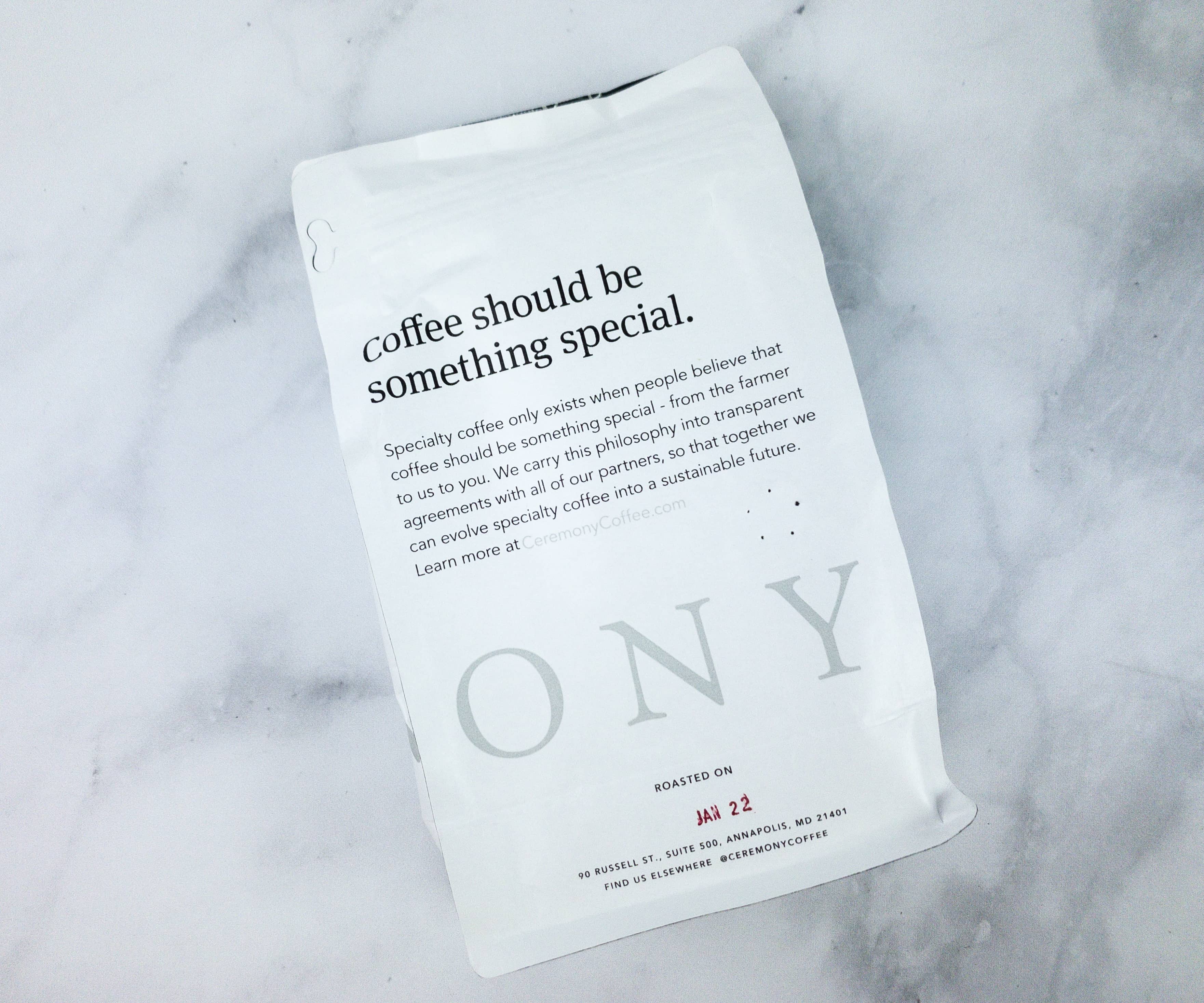 Explained at the back of the bag is brief information on why this coffee should be considered to be something special.
Specialty coffee only exists when people believe that coffee should be something special – from the farmer to us to you. We carry this philosophy into transparent agreements with all of our partners, so that together we can evolve specialty coffee into a sustainable future.
Featured also at the bottom part of the bag is the coffee's roasting date.
The bags have a seal that you can tear across the top and then reseal after scooping out your beans.
Printed on the upper part of the bag is the name of the coffee bean, origin, notes, and the kind of roasting.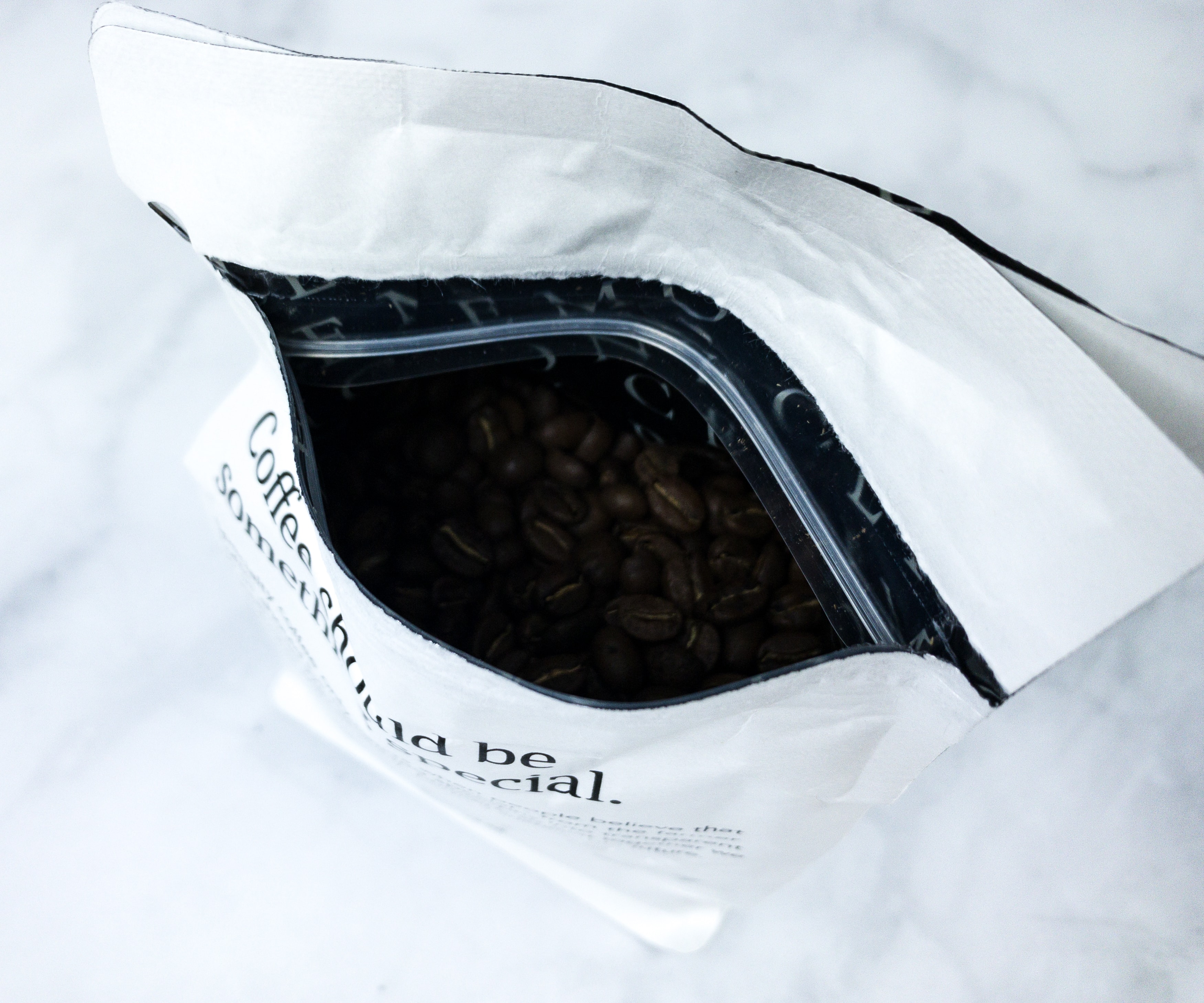 When we opened the pouch, we were welcomed by a strong and aromatic scent!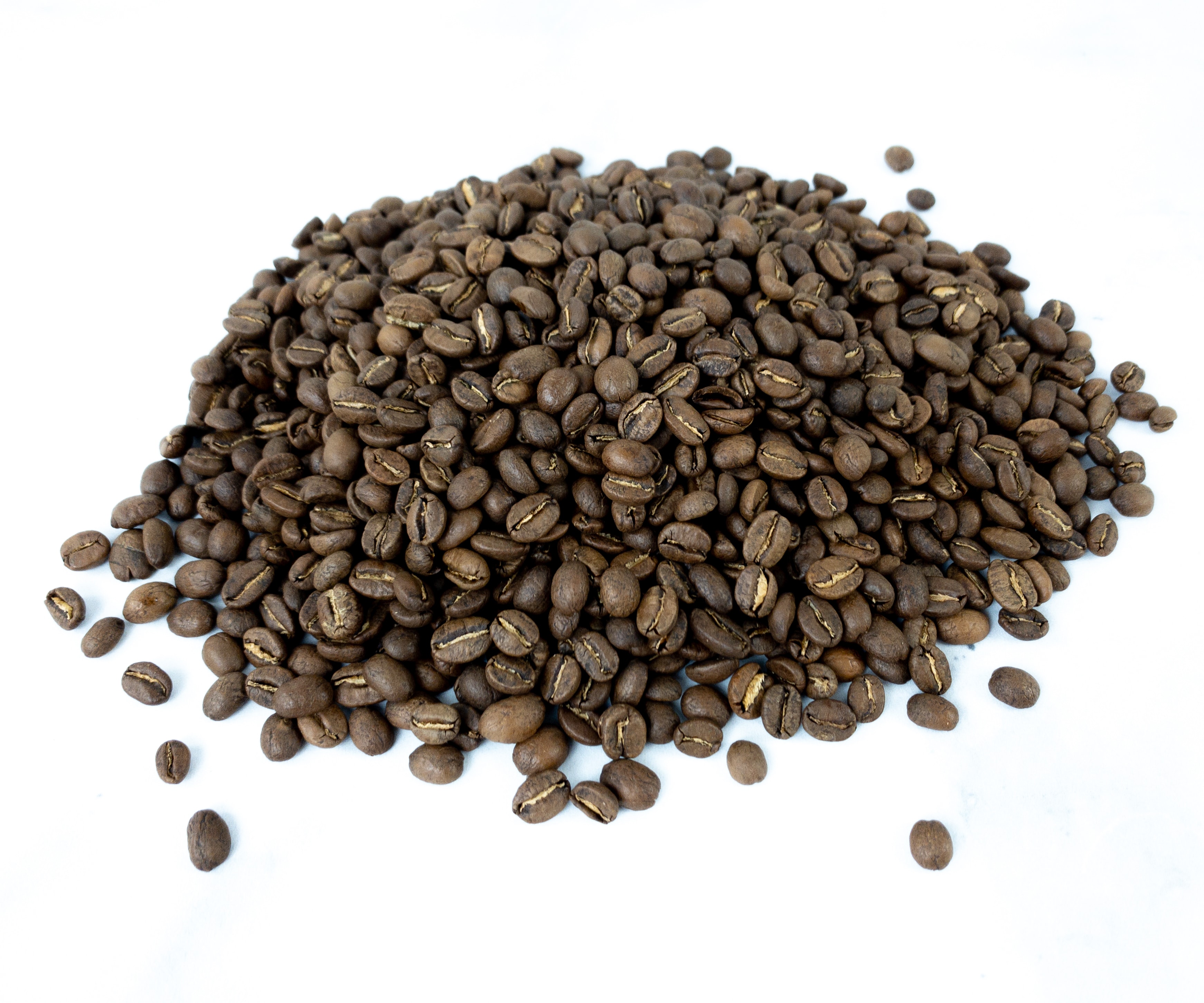 Inside the bag are fully washed, medium-light roasted coffee beans.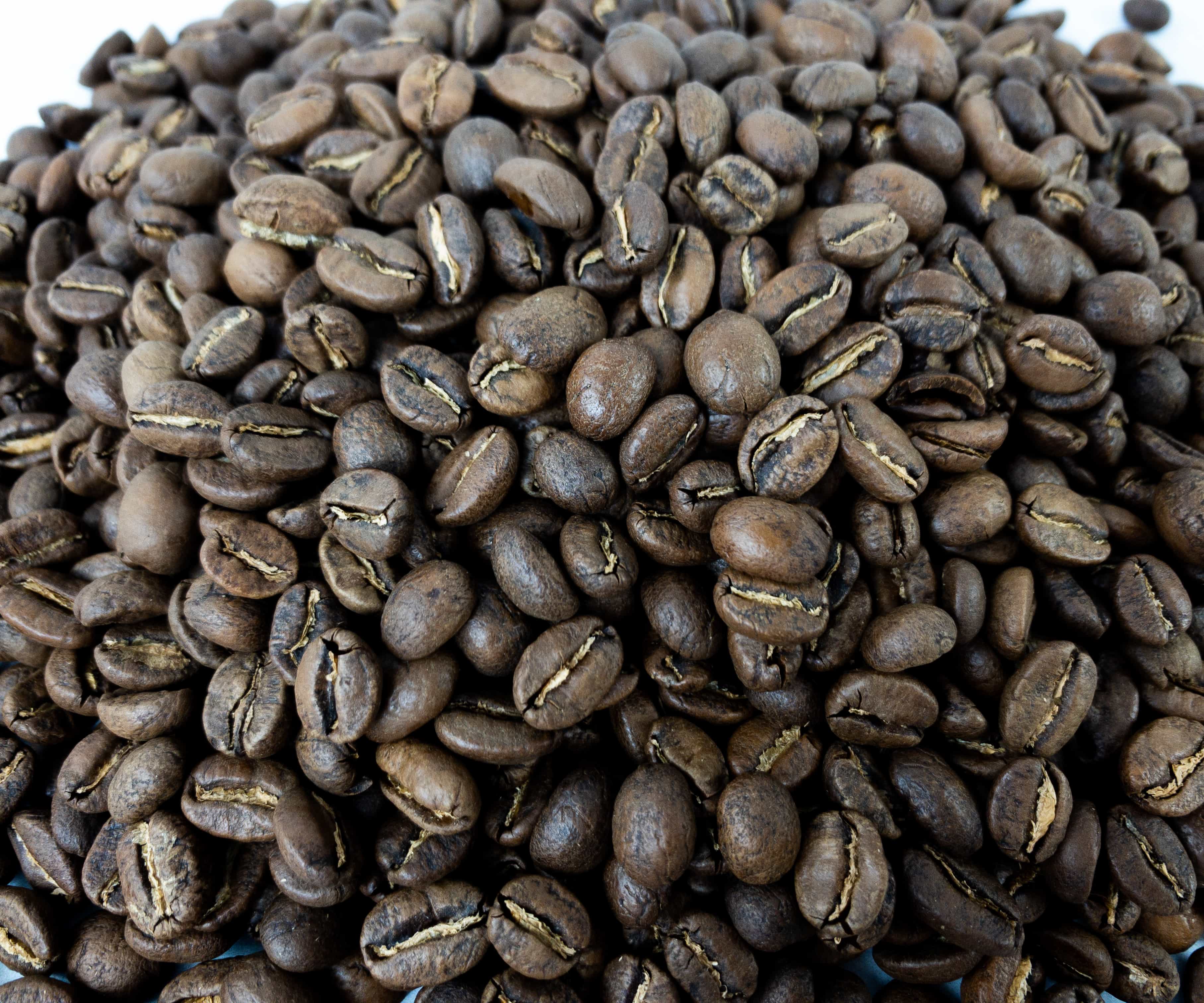 Looking closer, you can easily see the quality of each bean, its fine and smooth texture, and its chocolaty color.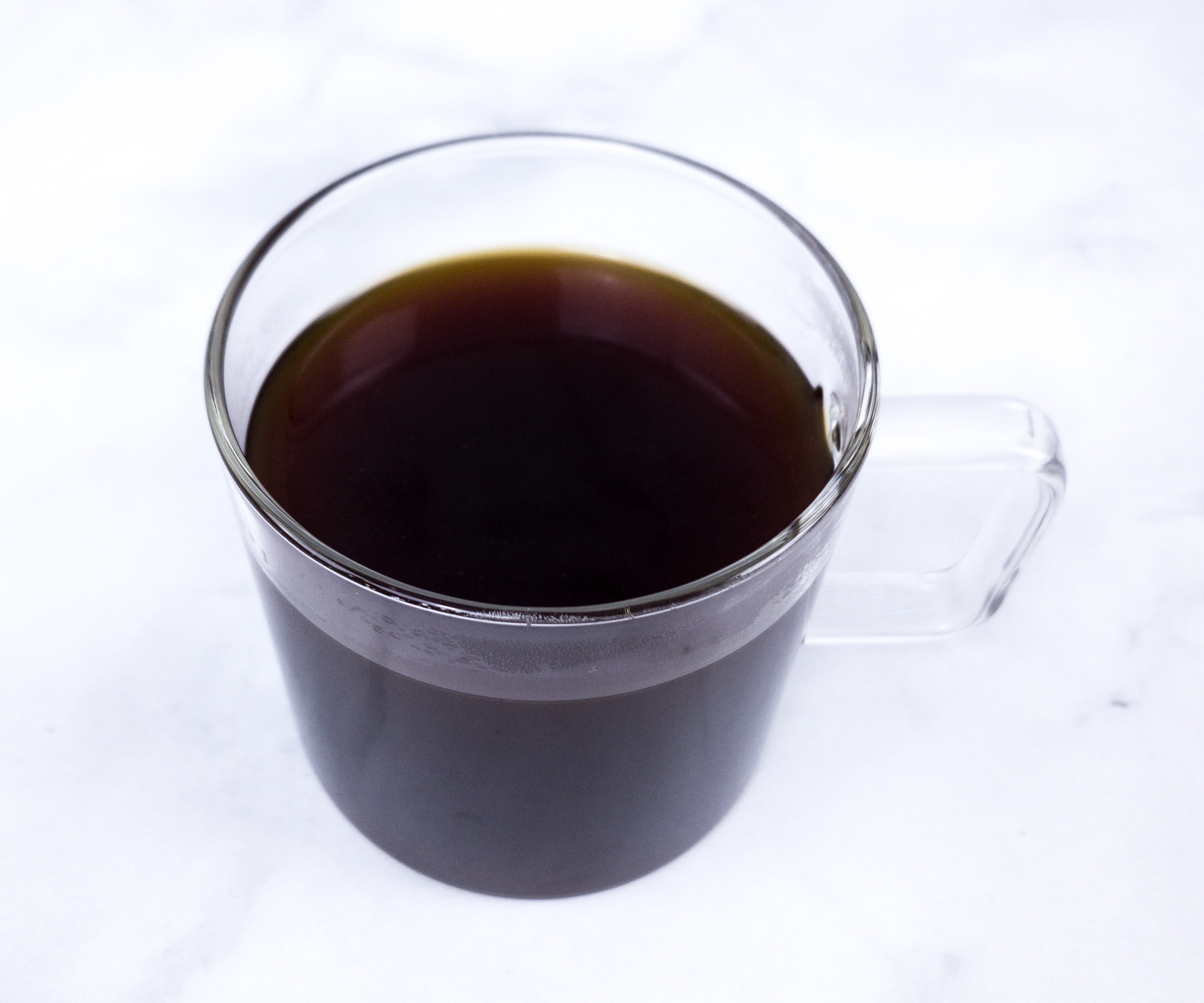 This coffee really delivered what was stated on its packaging, as it has a well-balanced blend of caramel, black cherry, and brown sugar tasting notes.
This cup of coffee is delectable and really refreshing!
A great cup of coffee a day, makes the worries go away! This month's featured coffee impressed me so much, as they have provided a sweet and rejuvenating blend that captured my palate. I can easily recognize the strong caramel and chocolaty flavor in every sip! If you love trying different kinds of coffee like me, this subscription is for you!
Are you getting Misto Box too?