I'm sad that this is the last chance I'll have to review another of CutiePieMarzia's subscription boxes! It's a quarterly box curated by CutiePieMarzia, who is an Italian Youtuber. This is the final box in the series, as Marzia is moving on to other projects.
There are 2 versions of this box – the regular one for $29 per quarter, and the Very-Important-Marzipan box for $89. This is a review of the regular box. The CutiePieMarzia box ships from Toronto, Ontario and ships worldwide.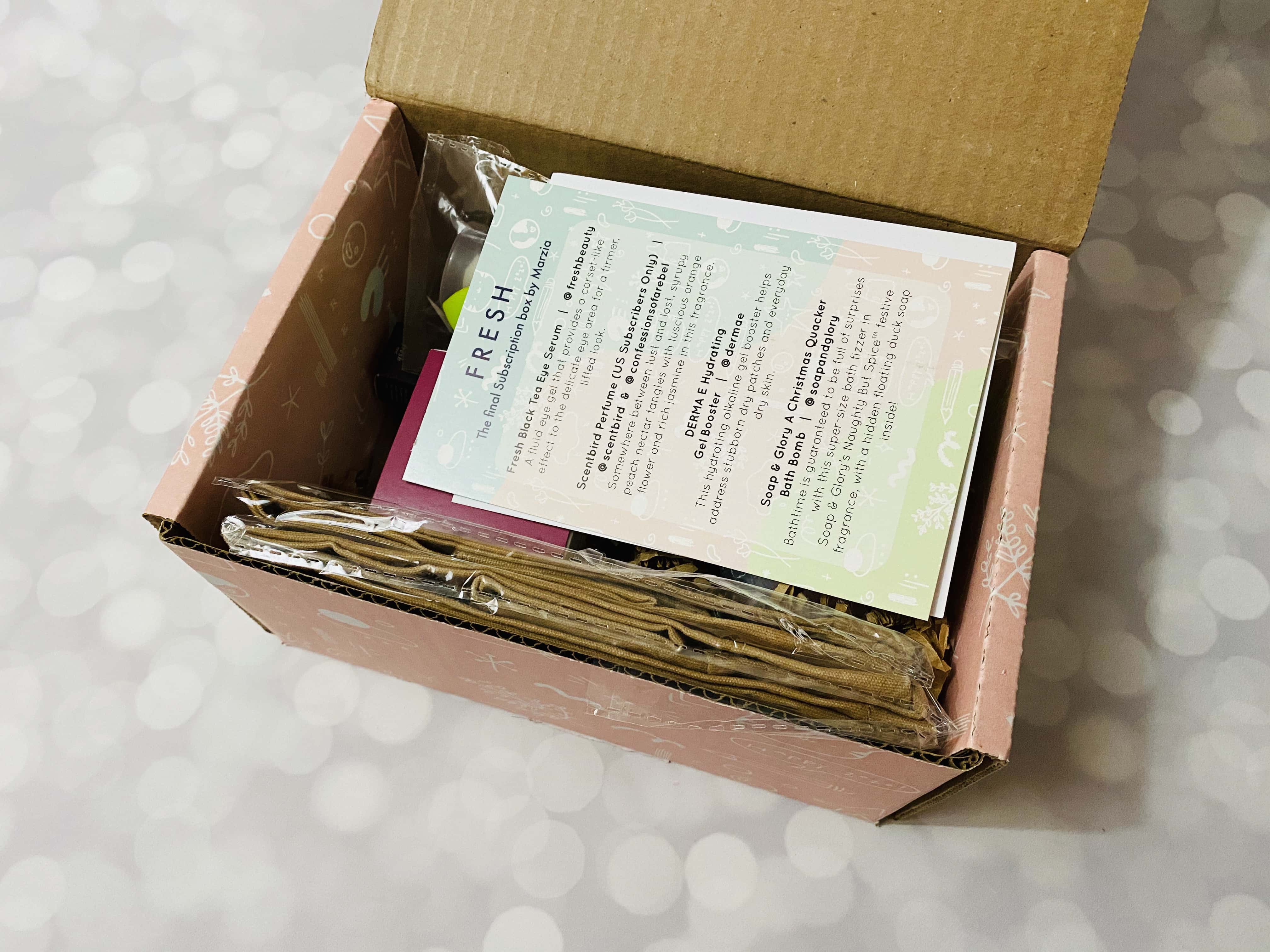 First look!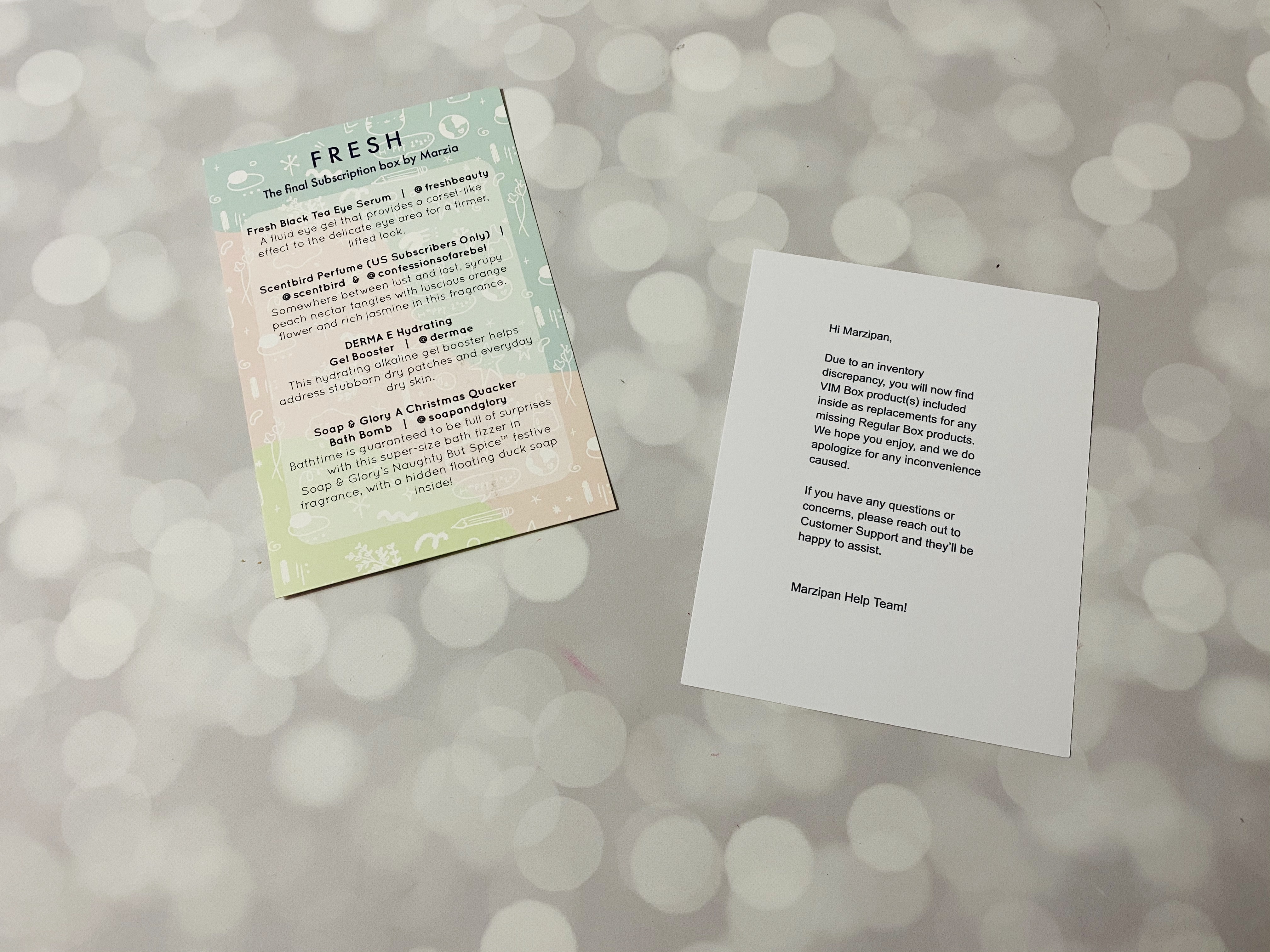 The info card confirms this is the final box, while the other slip indicates some substitutions have been made.
IGK Anti-Social Dry Hair Mask ($34) — I've tried shampoo before but never a dry hair mask so I was curious to try it out. The mask bonds to proteins in the hair to keep it strong and prevent breakage. Use it before bed and no need to restyle or wash the next morning — just comb it through. This is a full-size product! Subscribers either received this mask or the IGK dry shampoo.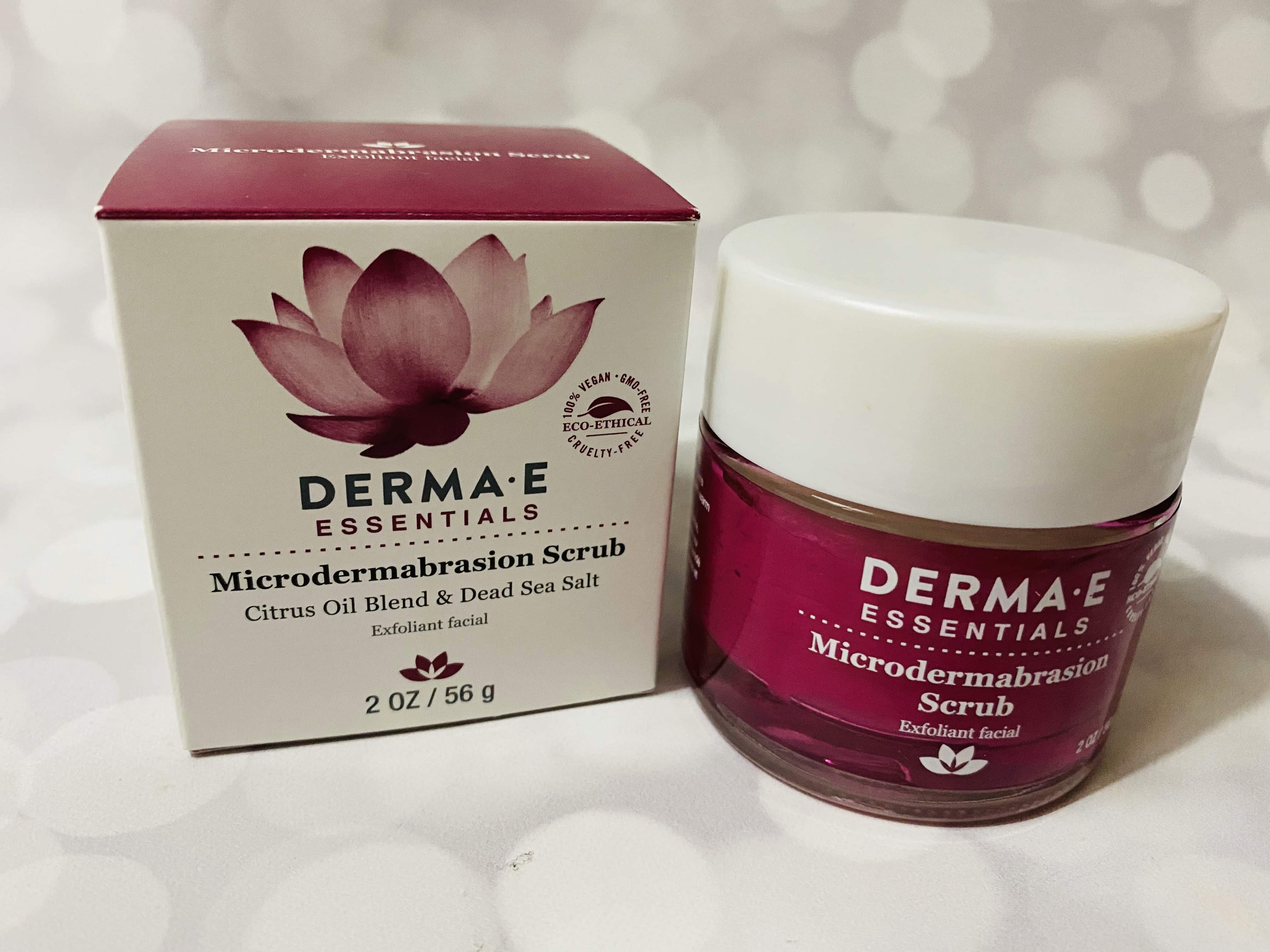 Derma-A Microdermabrasion Scrub ($32.50) — This is a fantastic physical exfoliant that is gentle but effective. My skin feels sooooo soft after using it. The citrus smell is refreshing and the jojoba and other oils keep skin soft and hydrated.
Lunch Bag — A waxed lunch bag to carry your snacks in! This is designed by Marzia!
Tea Infuser — Another item designed by Marzia to steep tea in easily and without a mess.
A kawaii logo hints that this is a Marzia exclusive.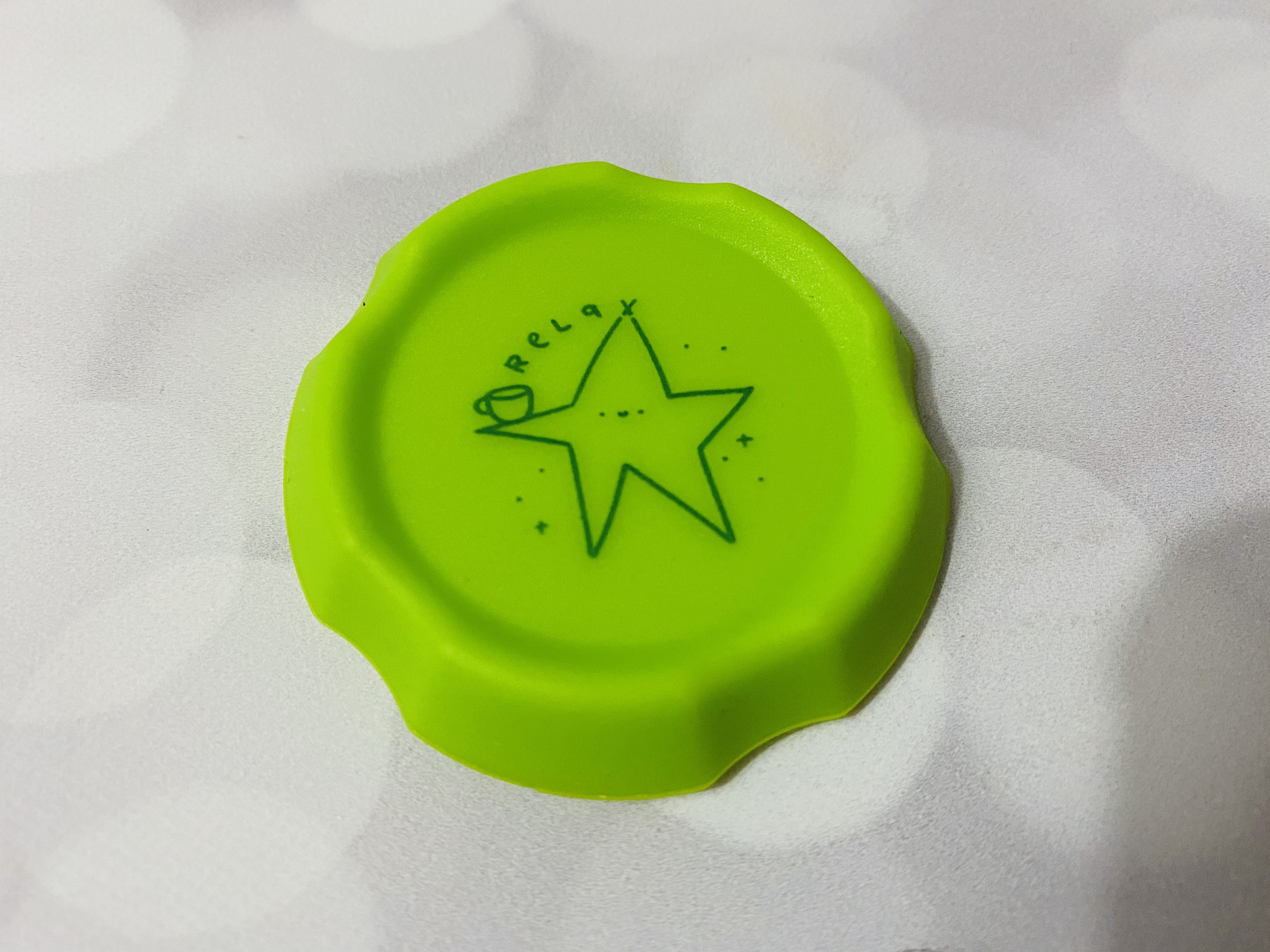 And the drip tray has another Marzia doodle.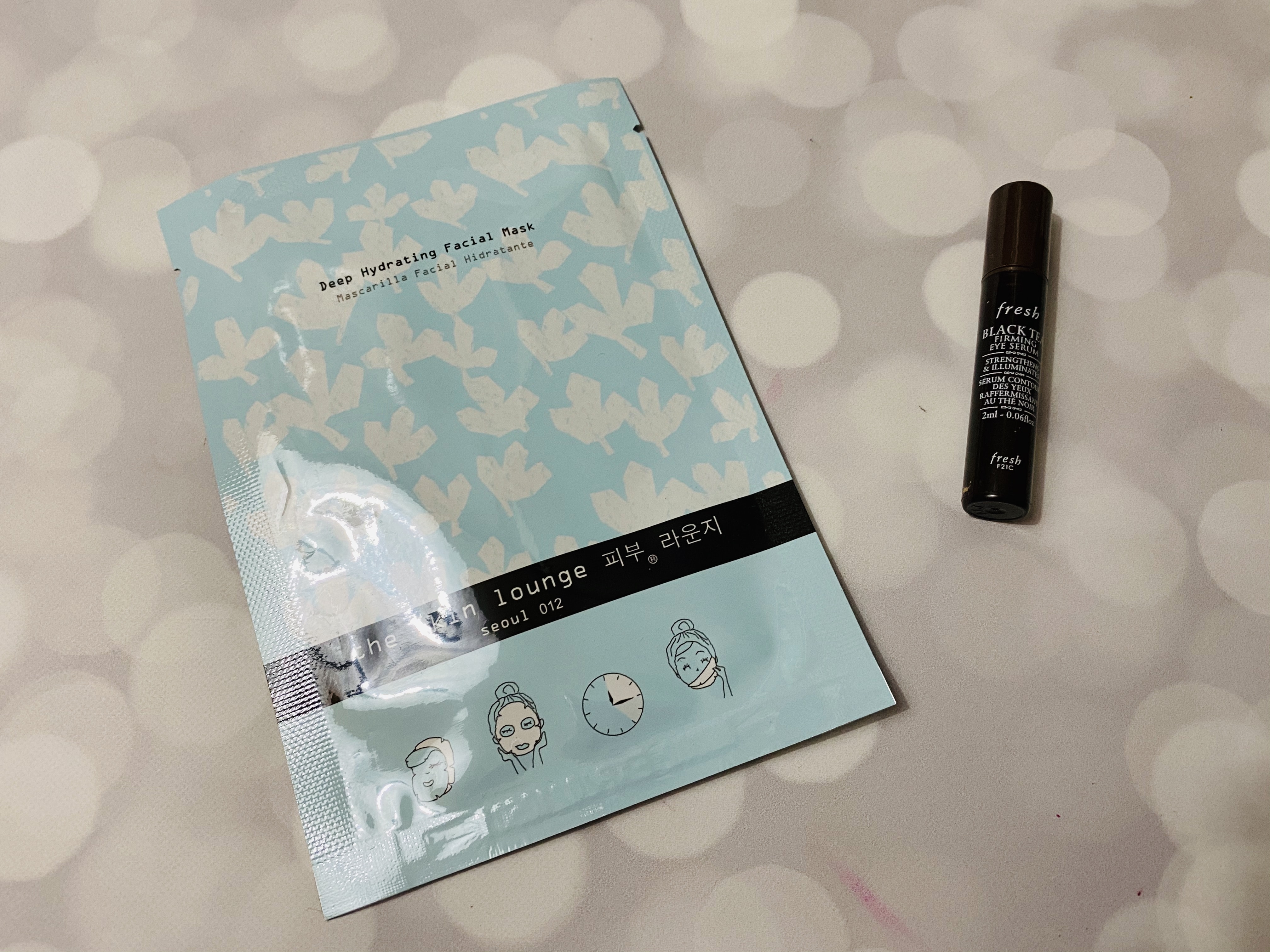 The Skin Lounge Hydrating Mask — Hyaluronic acid and aloe make up the deeply hydrating serum in this face mask. It's designed to fit the contours of the face comfortably and provide hydration.
Fresh Black Tea Eye Serum — A serum to help firm and plump up the undereye area. Black tea is known to stimulate circulation because of its caffeine content, so if this works for you it will definitely help!
Marzia Raincloud Socks — A pair of socks with a patch designed by Marzia on each ankle. I'm happy that we are getting her cute art again for this final box.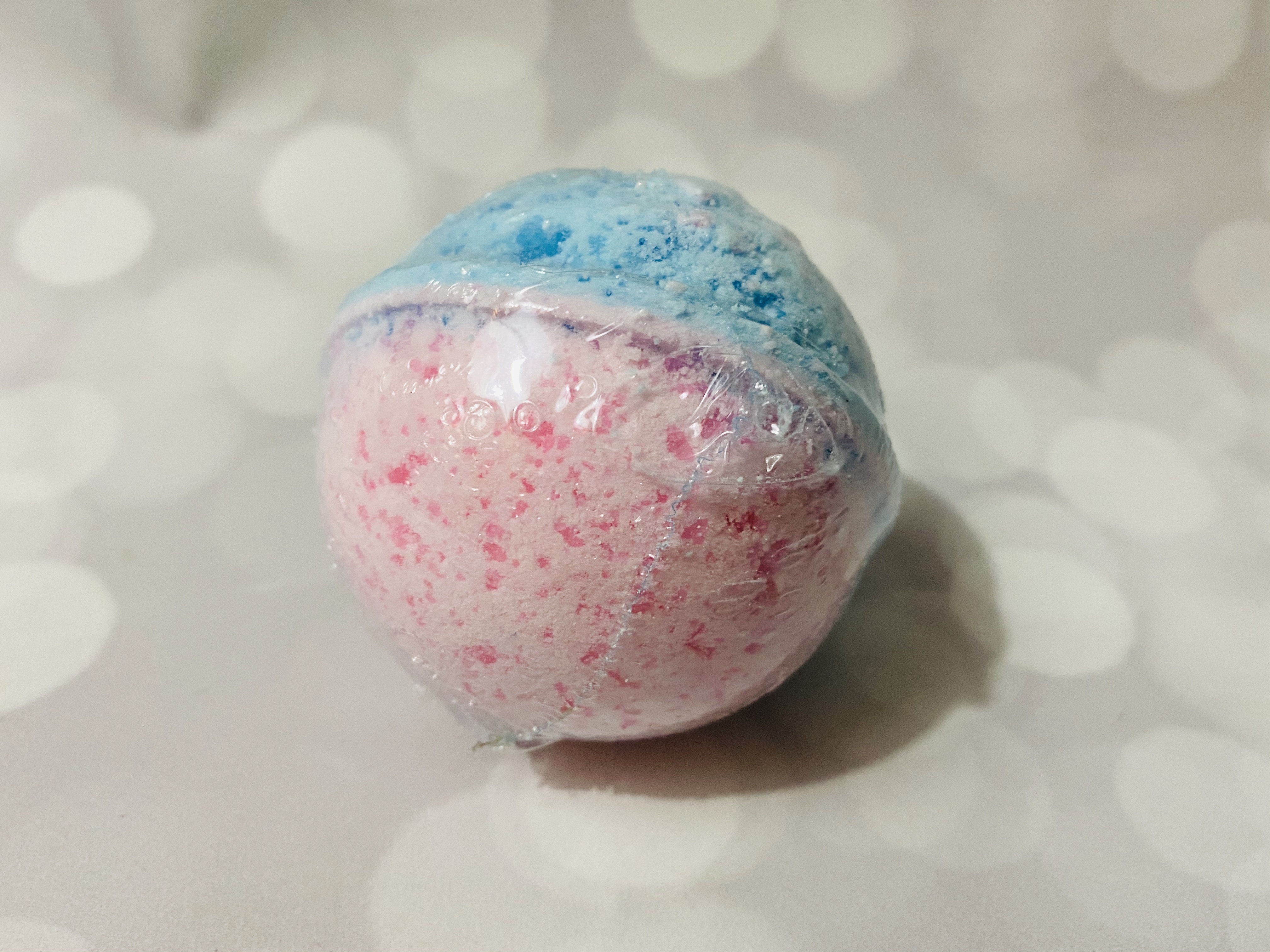 Cotton Candy Bath Bomb — The box was supposed to have a Soap and Glory bath bomb but this substitution was made. It has a sweet candy scent.
The final Marzia box had some items that marked what has made this box so successful: full size items, Marzia exclusives, and products that Marzia herself uses. I'm sad to see this box end. Note: As a Canadian subscriber, I did not receive the Scentbird perfume sample. The bath bomb was the only item that was substituted in my box.
What did you think of this season's Marzia box?
Visit Marzia's Subscription Box to subscribe or find out more!