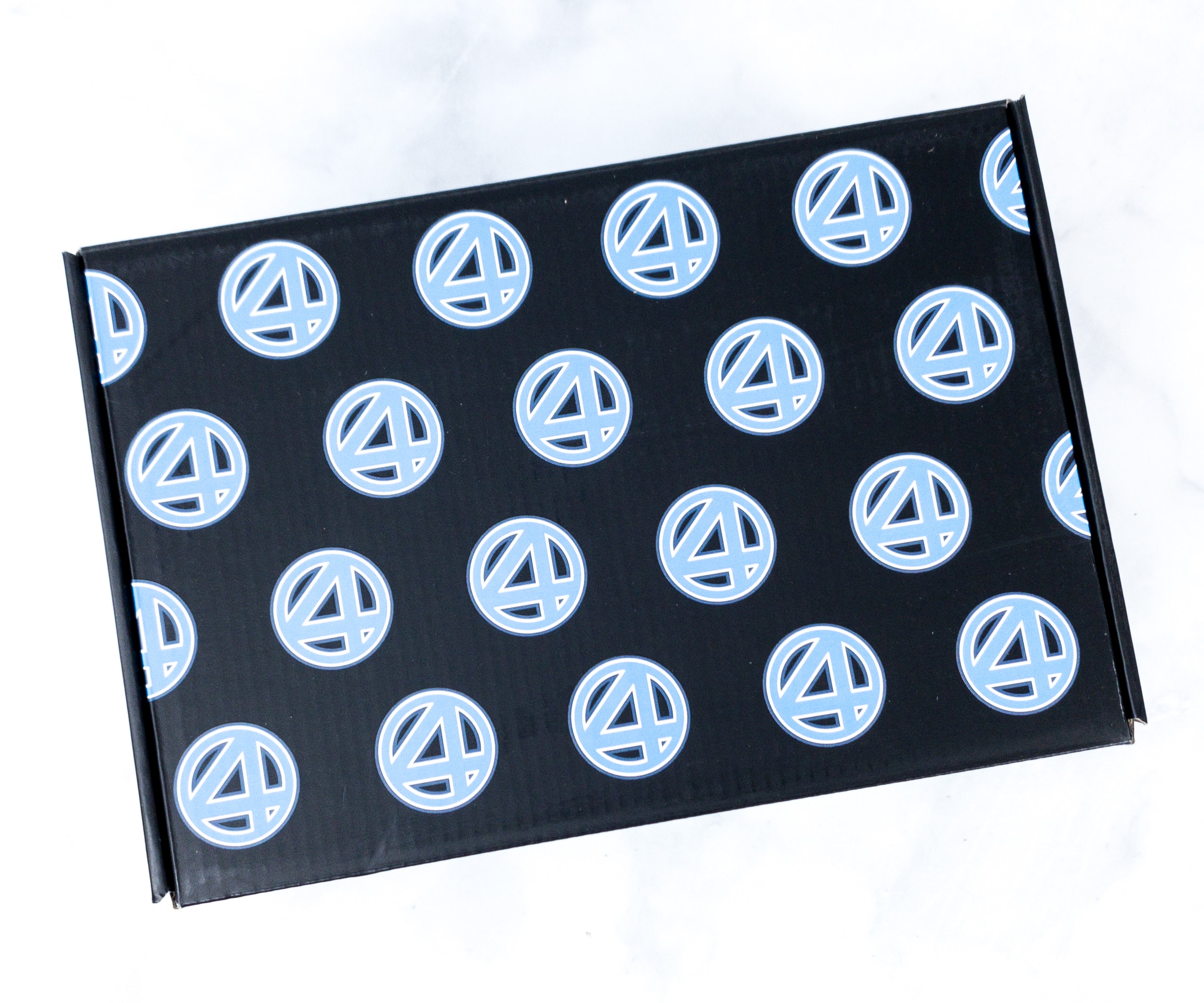 Marvel Collector Corps is a bi-monthly subscription from Marvel Comics and Funko, now available through Amazon! The box promises 4 to 7 collectibles in every box, including an exclusive vinyl Pop for $29.99.
The box is all about the Fantastic Four!
Even the side of the box is filled with the Fantastic Four logo!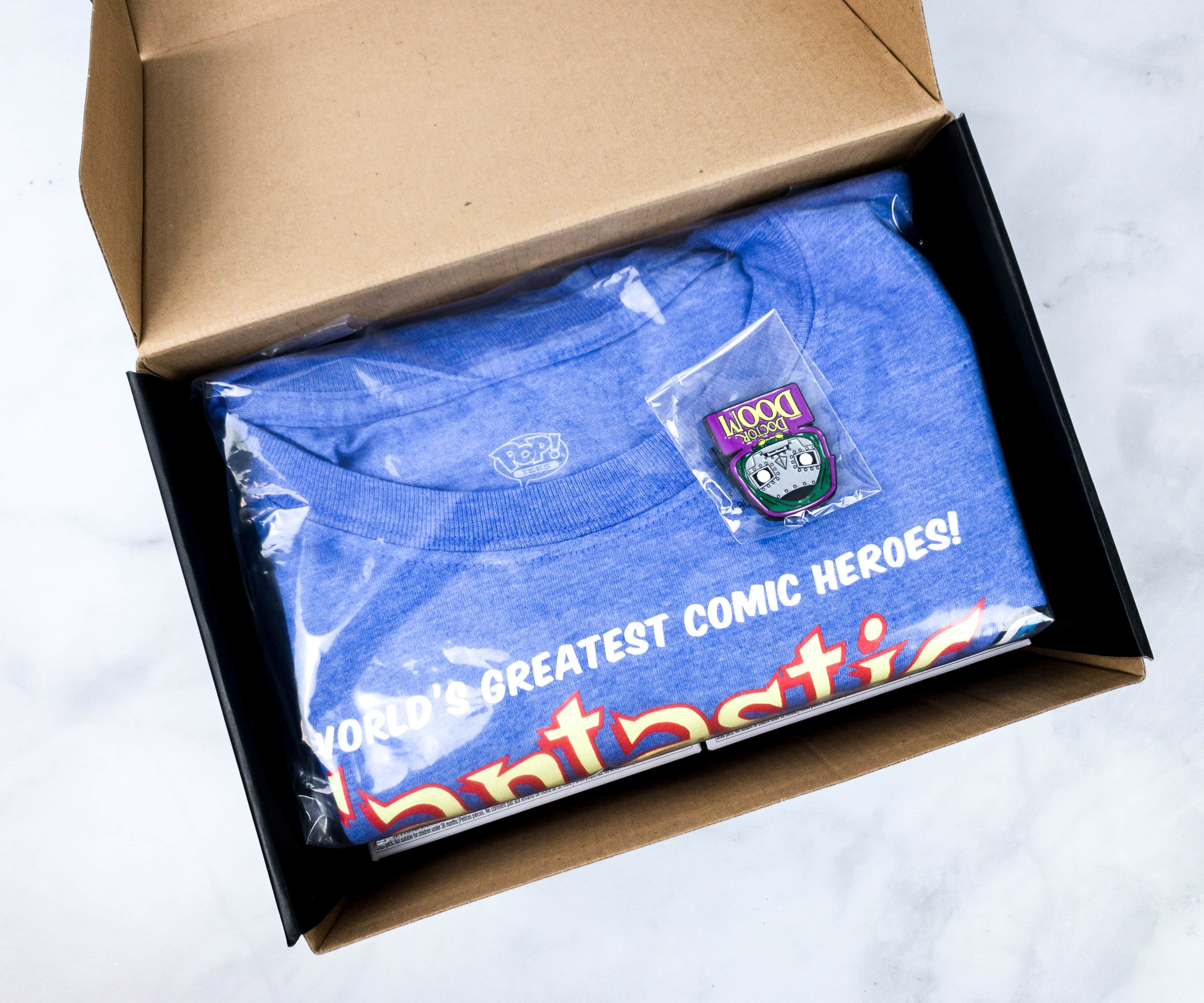 Some of the contents were wrapped in plastic.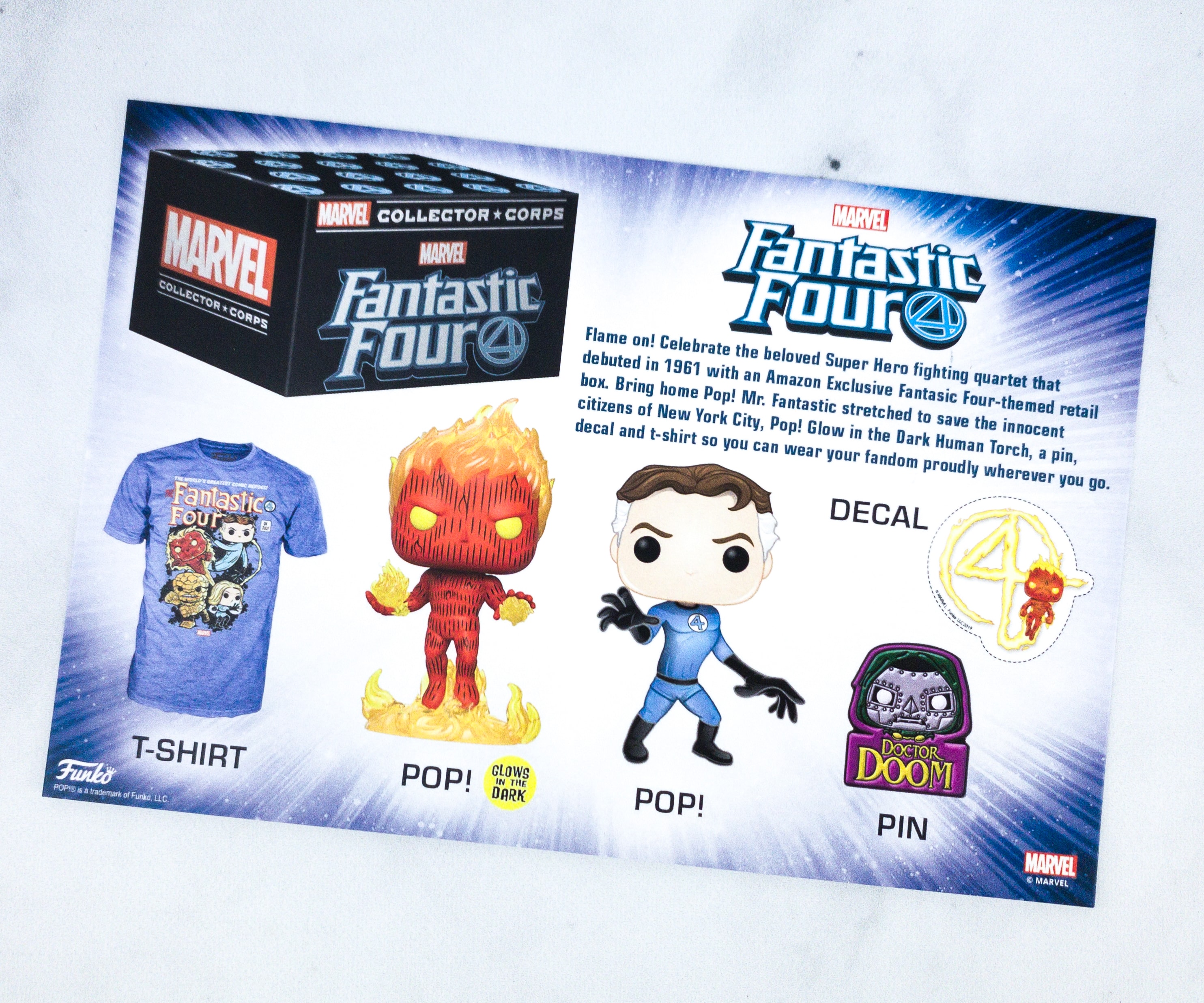 The theme for January 2020 is FANTASTIC FOUR! The info card lists all the items inside the box. Although this card is smaller, it's nice to see it return.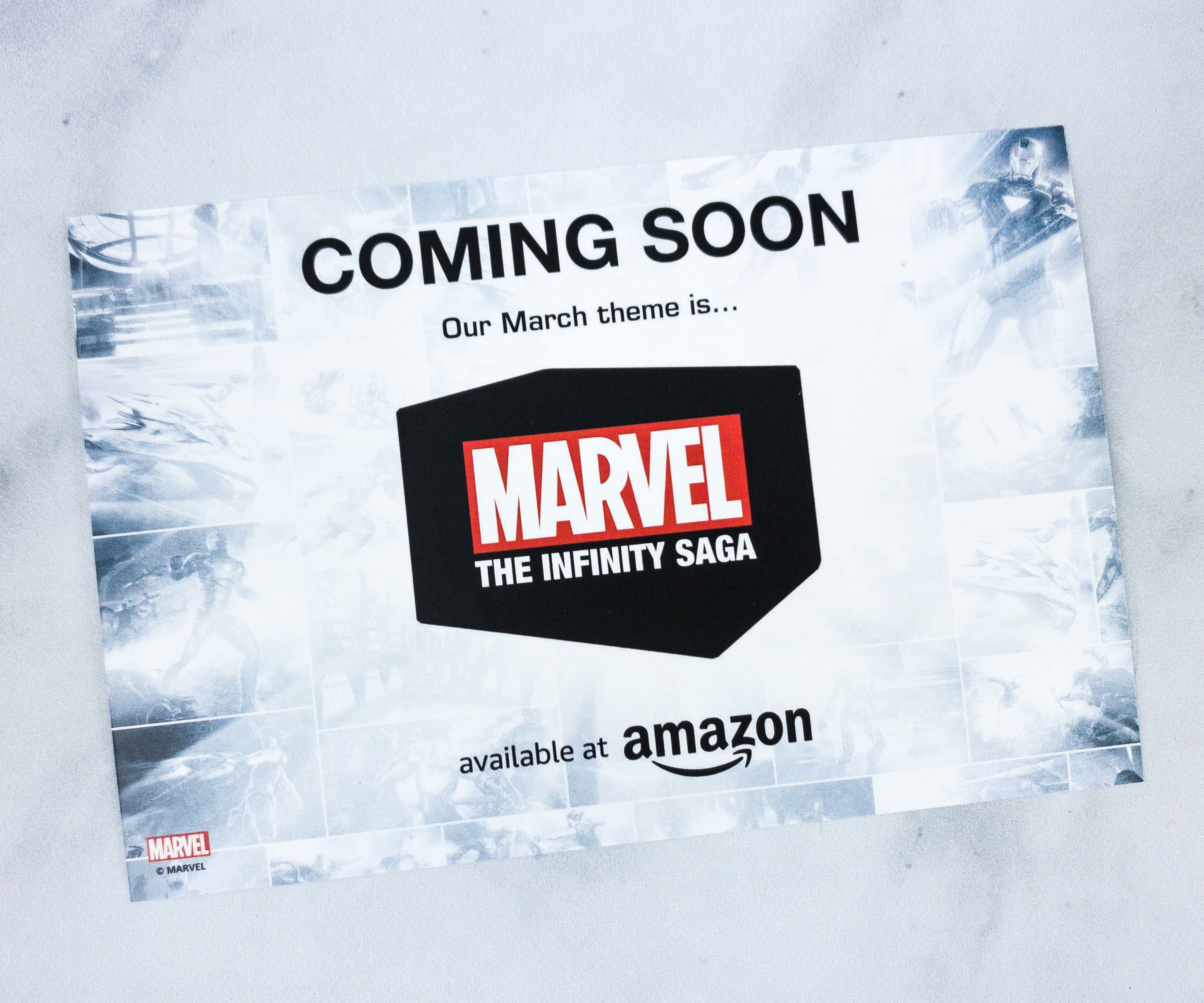 They also gave us a hint for the March 2020 box! And it's MARVEL INFINITY SAGA!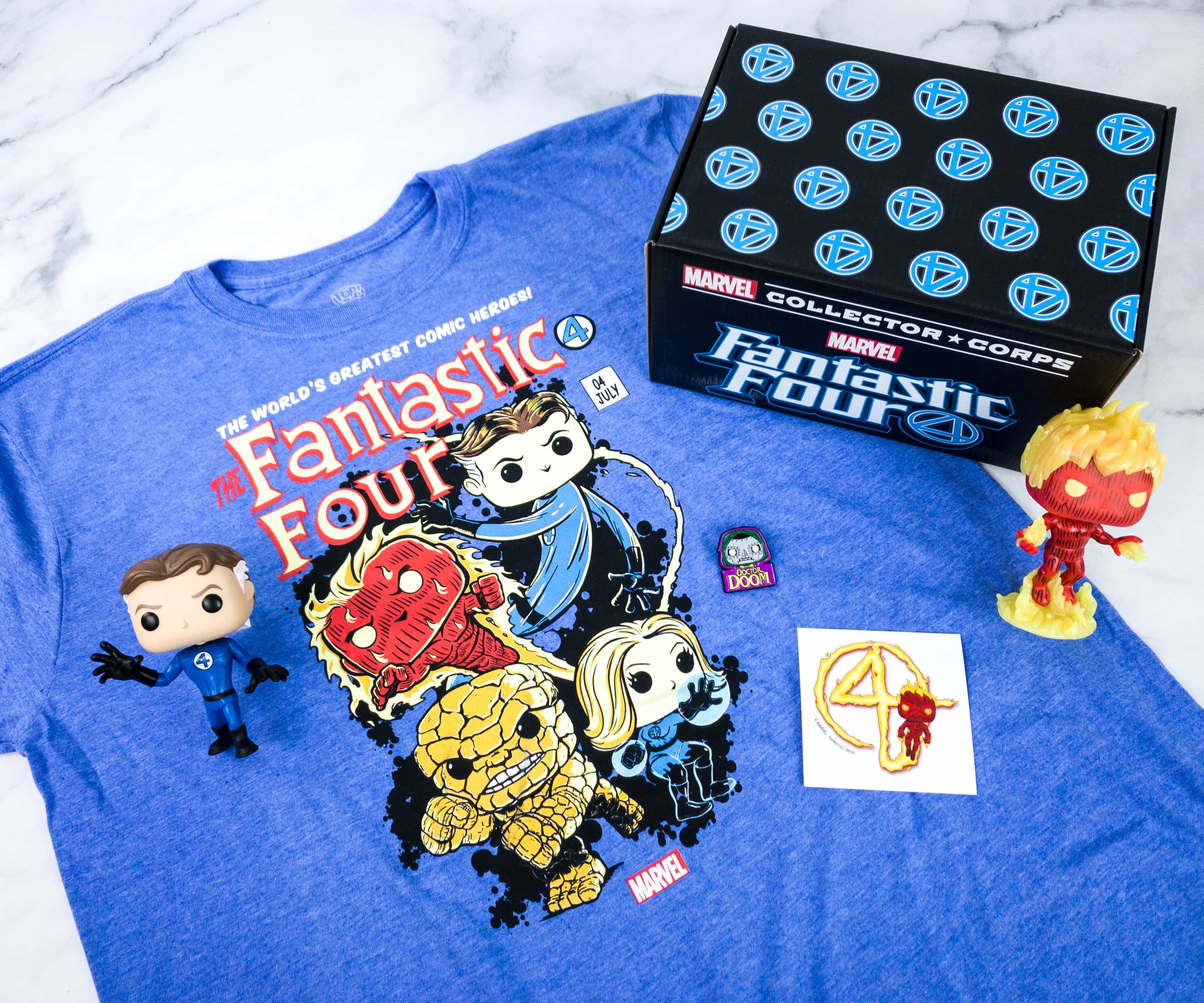 Everything in the January 2020 box!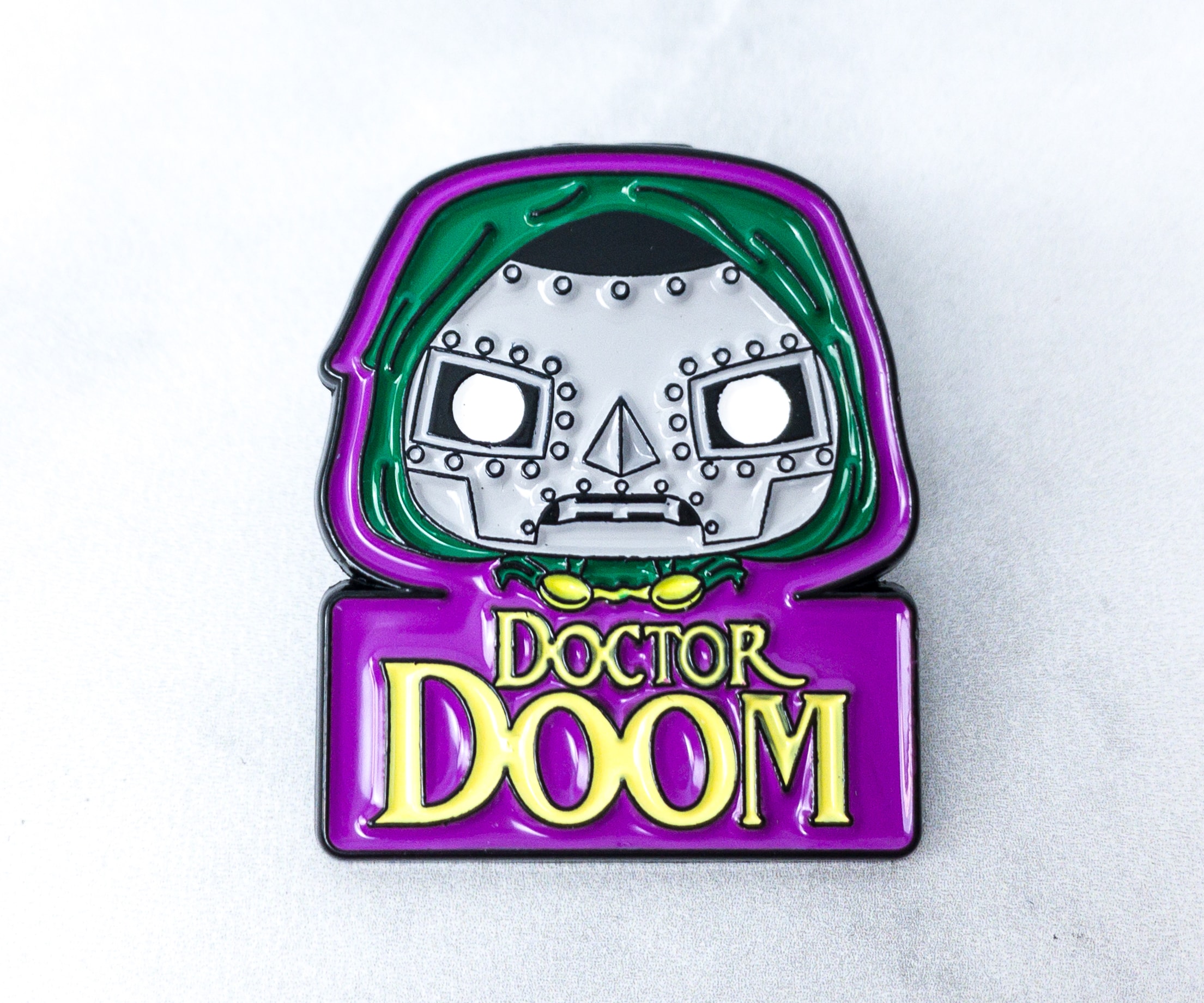 Doctor Doom Pin. Doctor Victor Von Doom is known to be one of Marvel's greatest villains. This pin showcases Doctor Doom wearing his signature hooded cape! It's a great addition to my pin collection!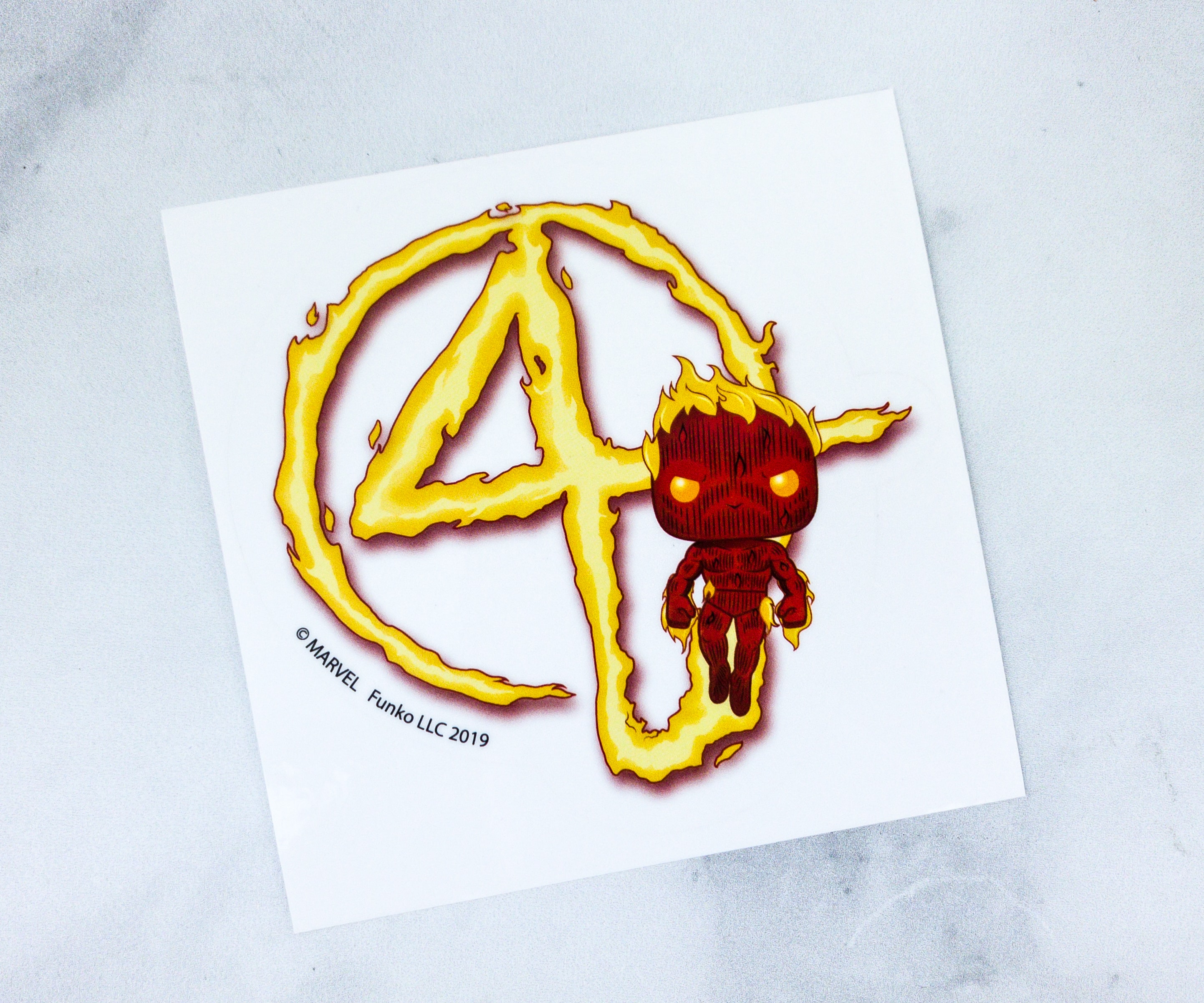 Human Torch Decal. Johnny Storm a.k.a. The Human Torch is probably my favorite character in this group! He's arrogant but he's also very intelligent. His personality is very playful given that he's still in his early 20s. This decal is just the right interpretation of him and I love how his flame made the Fantastic Four logo!
Fantastic Four T-Shirt. I love getting t-shirts with my favorite characters! This one has all the Fantastic Four characters on it!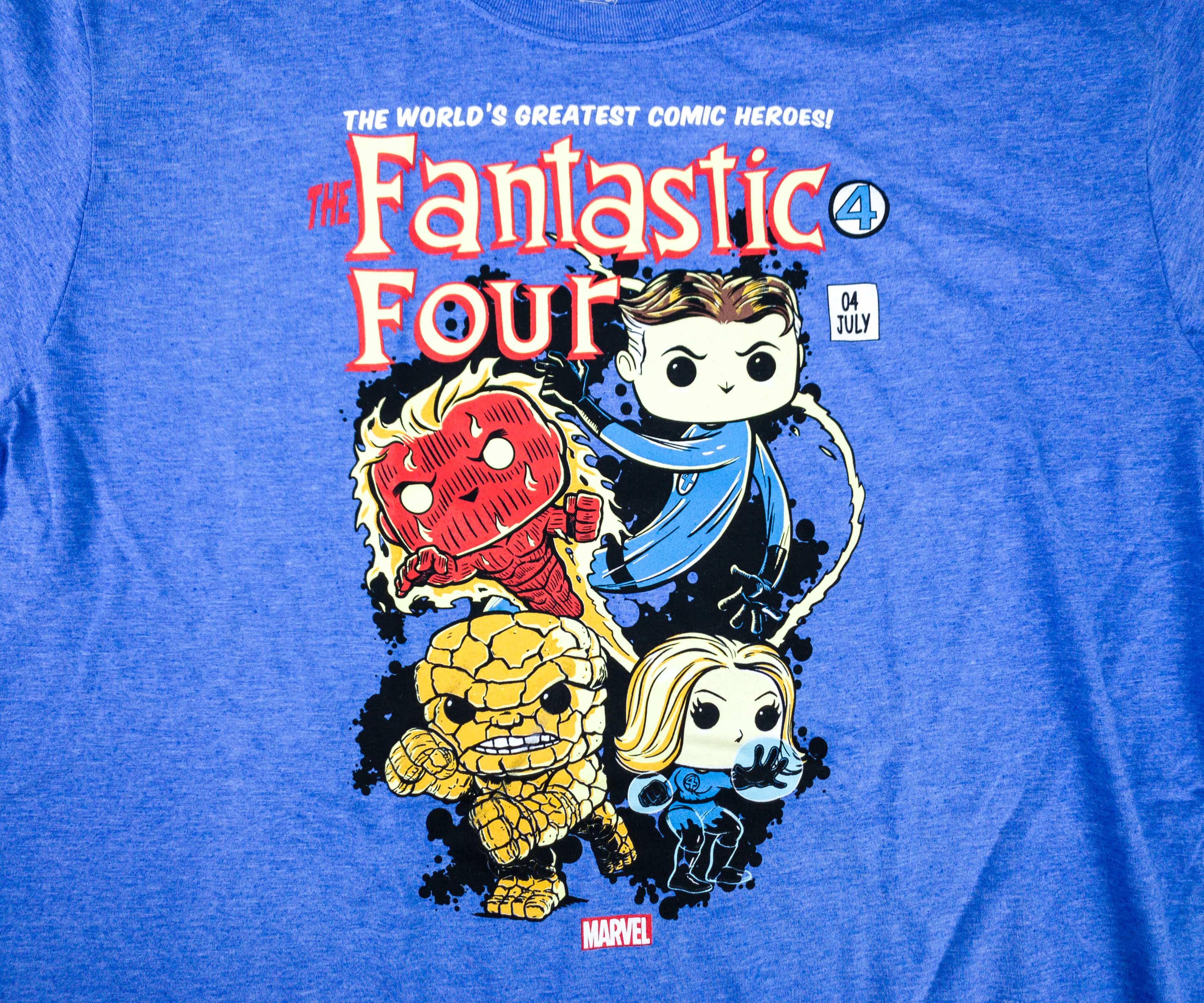 The quality of the print is really good. It looked great on the blue colored shirt. The colors are vibrant and the characters are also in their battle position. The fabric is quite soft and breathable, to boot! If you subscribed to the original incarnation of this box (direct from Funko), the shirts are now a lot more true to size (they were bizarrely large) now.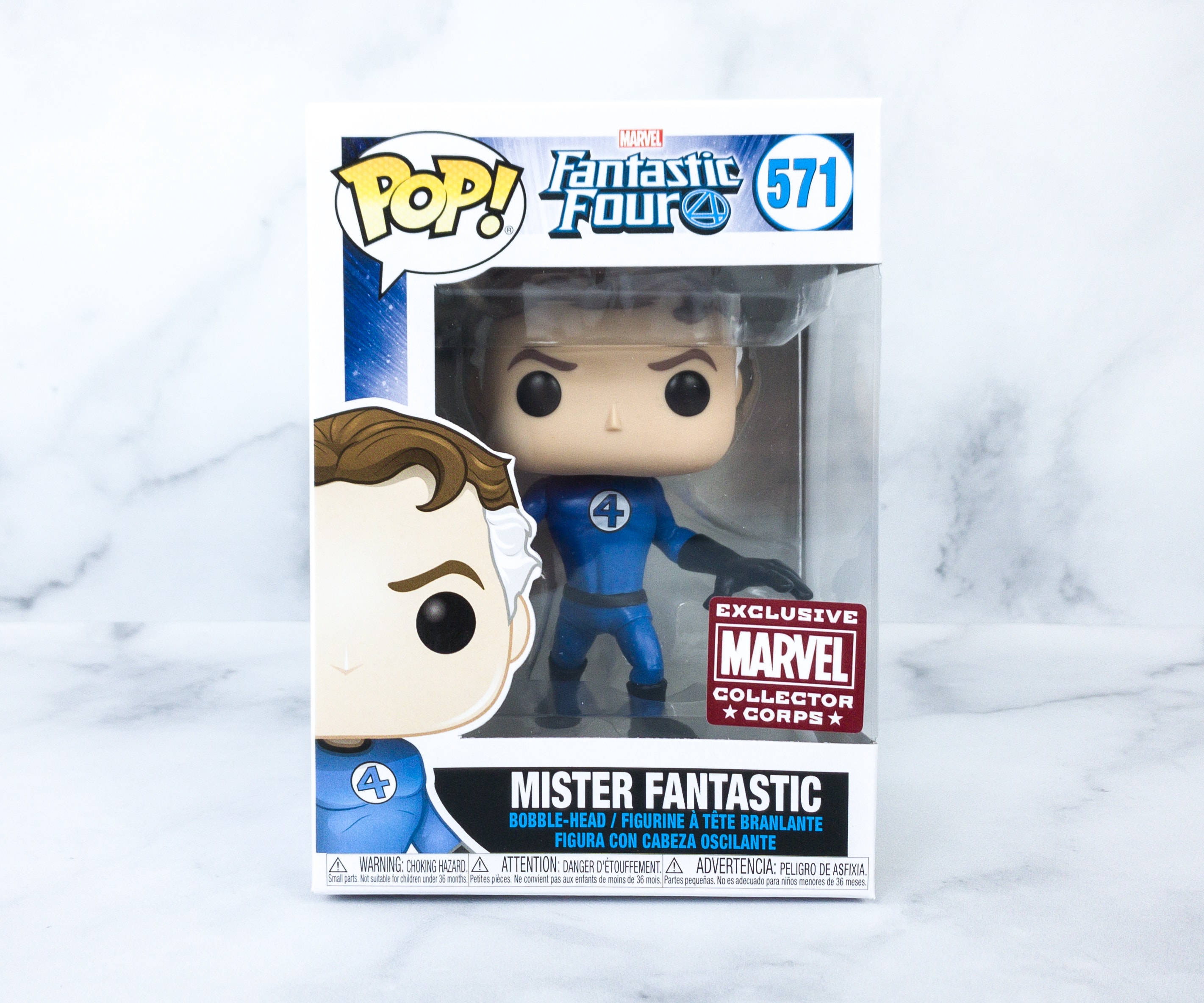 Funko POP! Fantastic Four #571 Mister Fantastic Bobble-Head. They also sent us a Funko POP and it's none other than Mister Fantastic!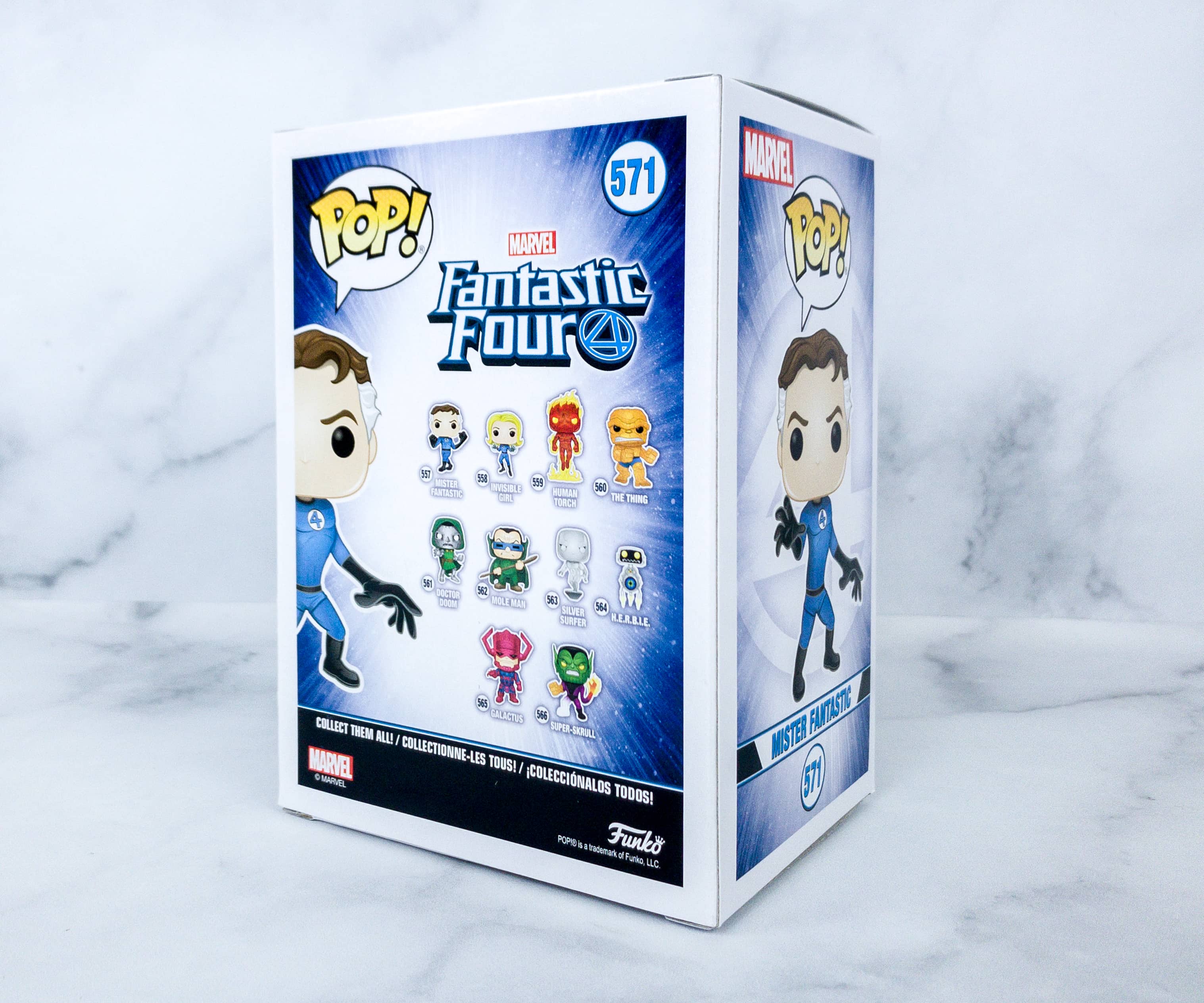 The back of the box features other figures in this series: Invisible Girl, Human Torch, The Thing, Doctor Doom, Mole Man, Silver Surfer, H.E.R.B.I.E., Galactus, and Super-Skrull!
Mr. Reed Richards is the founder of the Fantastic Four. He is a master of mechanical, aerospace and electrical engineering, chemistry, all levels of physics, and human and alien biology. He's looking all adorable on this vinyl figure!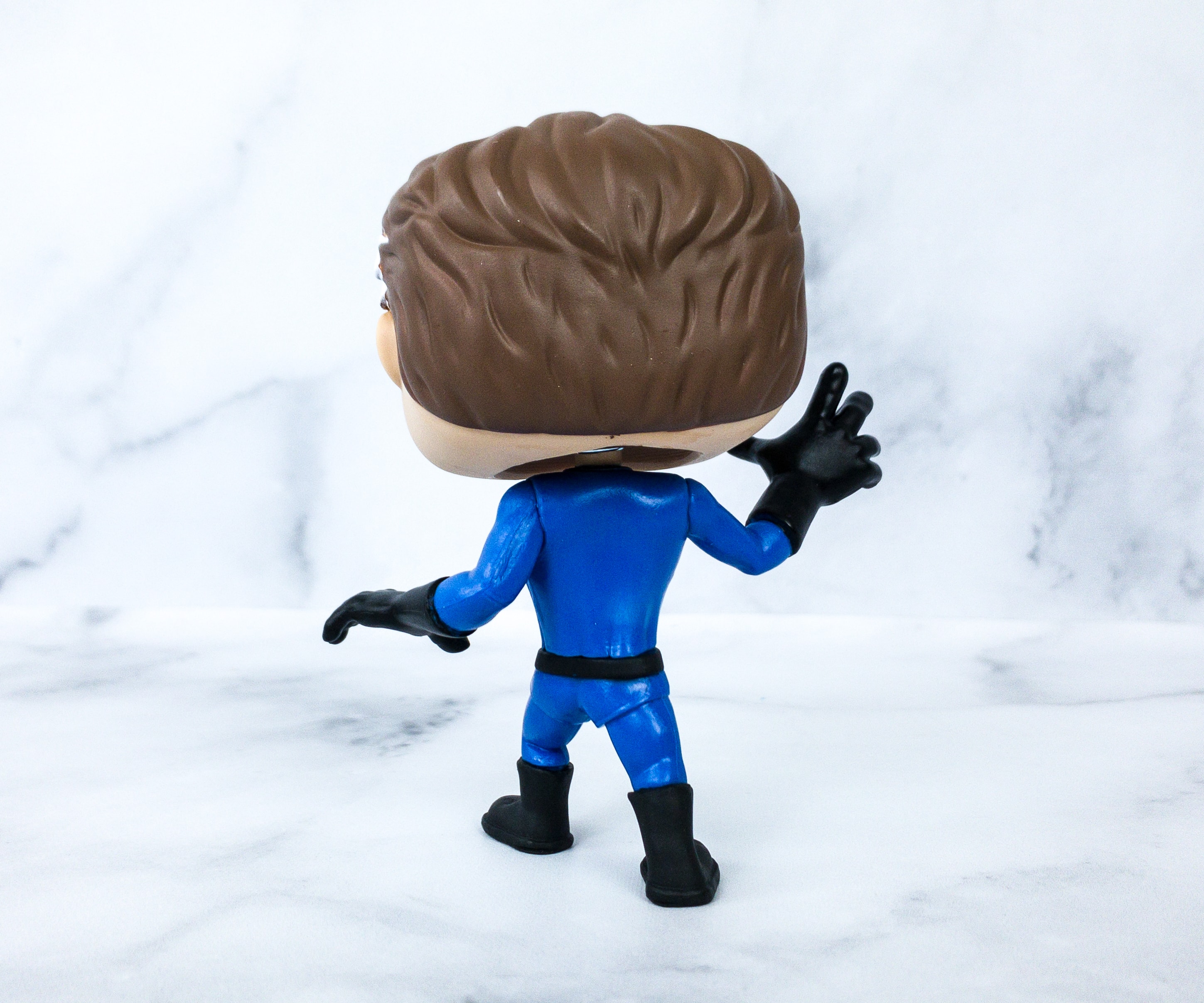 He is diagnosed with autism but he is a genius in his own right. He is gifted with hyper-intelligence and elongation that he uses to help fight the villains! Truly an inspiration to each and every one of us!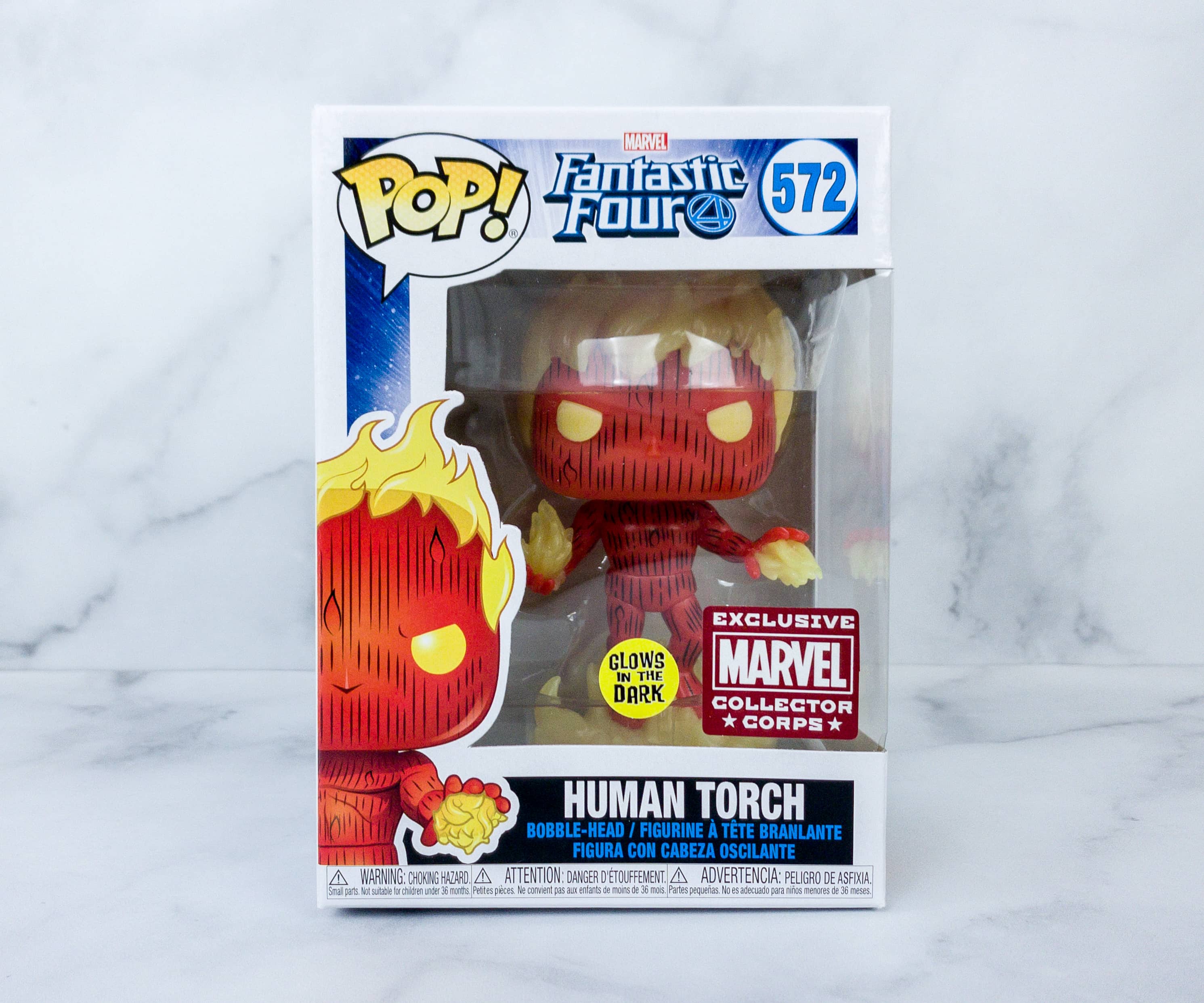 Funko Pop Fantastic Four #572 Human Torch Bobble-Head. We got another POP! and I was so excited because it's Human Torch, Johnny Storm!!!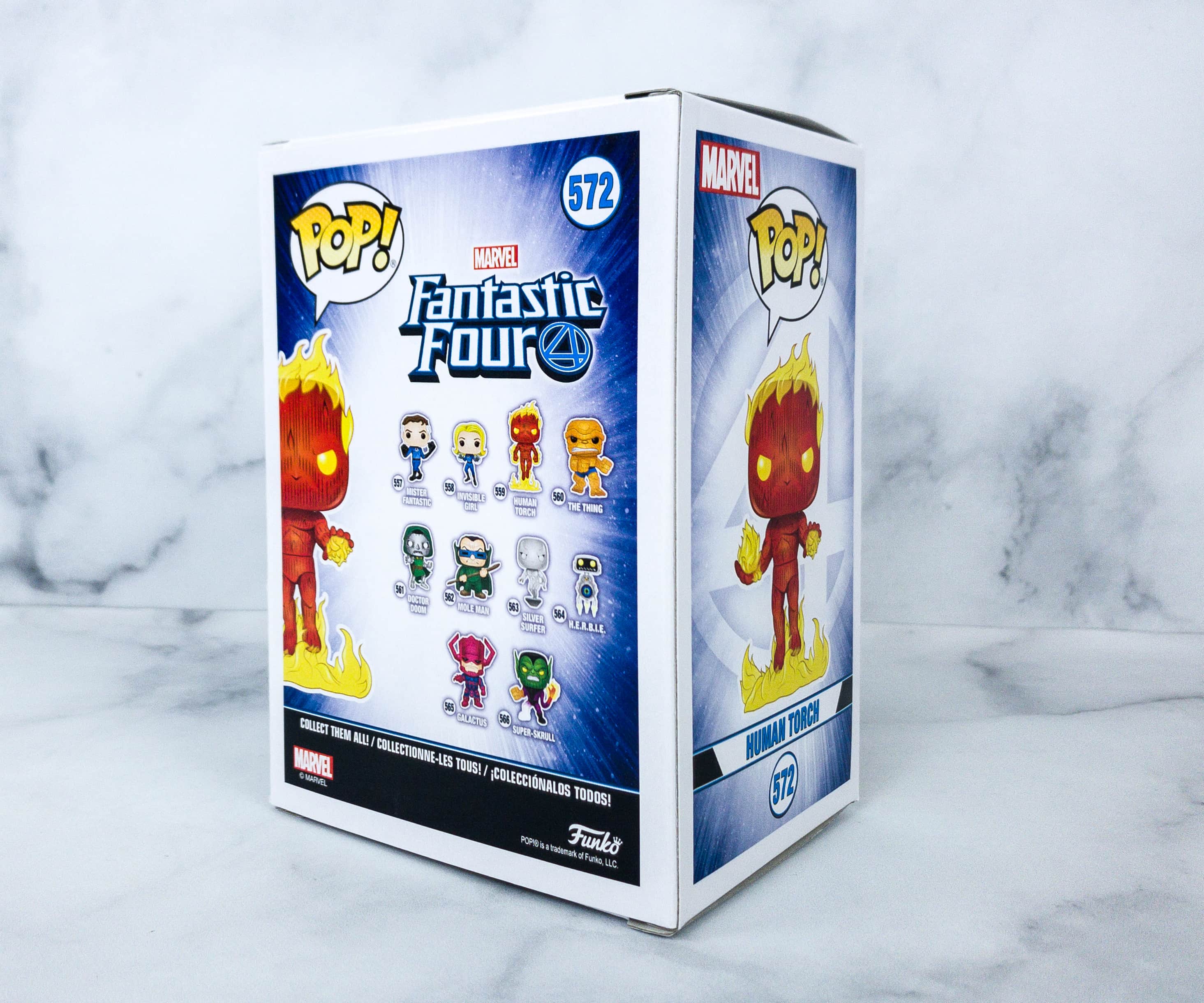 Just like the first box, it also has a list of other Funko POP!s available in the series.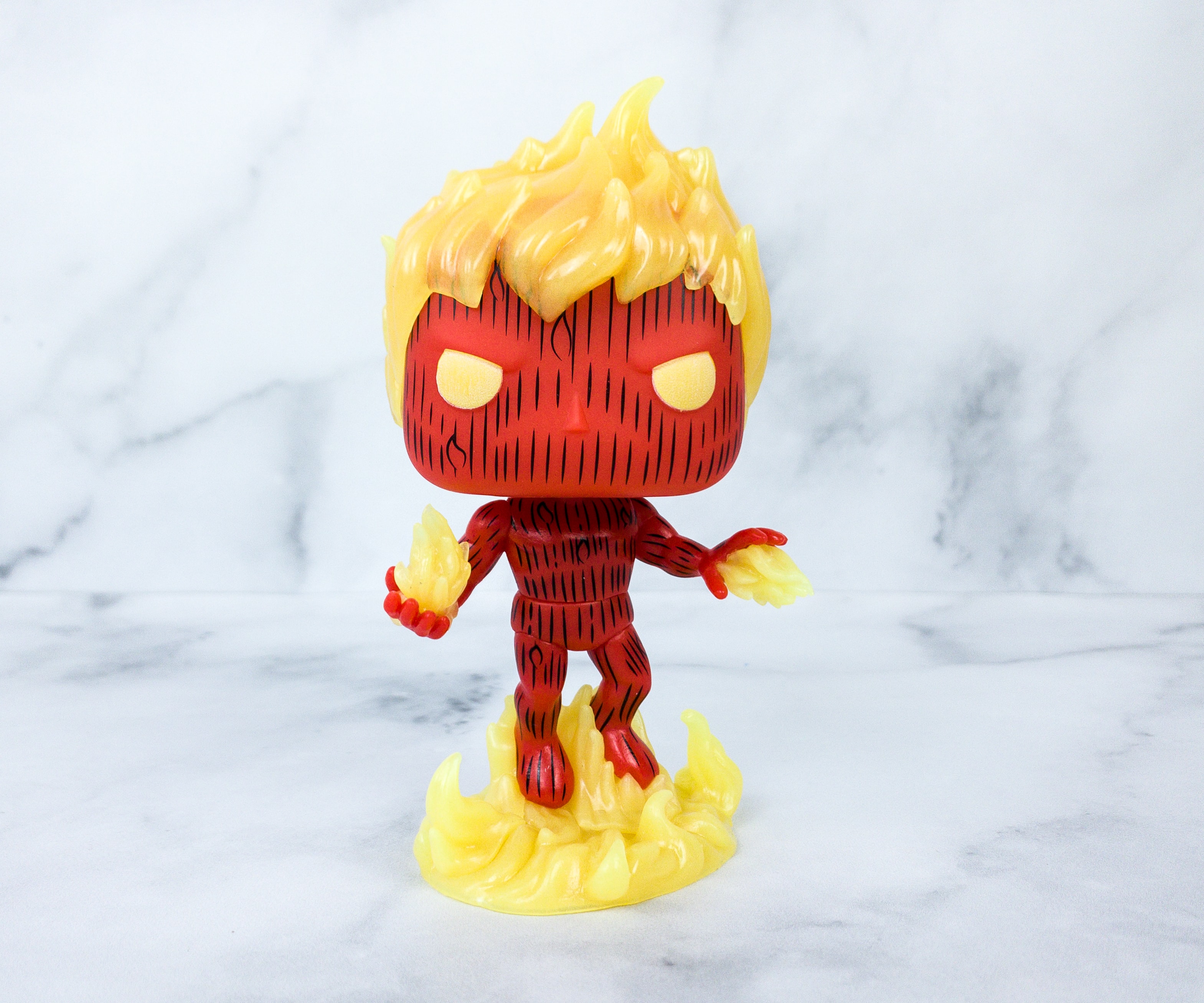 Depicted in his Human Torch form, he looks like he's ready to take on the bad guys!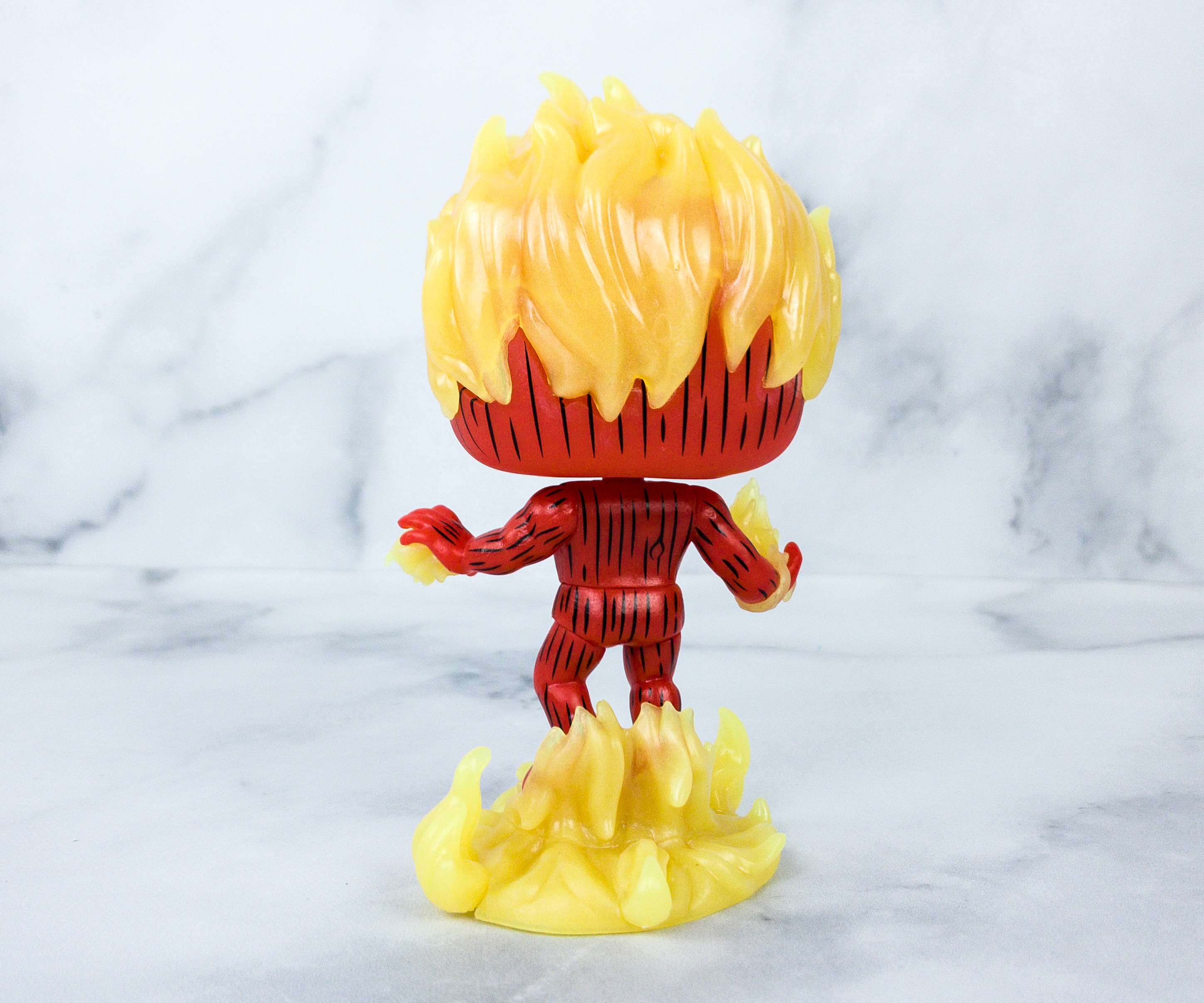 Johnny discovered his ability to fly when he accidentally burned through a window and fell from a skyscraper! I'm in awe of the details on this one!
It's really amazing that it glows in the dark!
What an awesome box of goodies for Marvel fans, especially Fantastic Four fans! Everything was in theme and of excellent quality, we're seriously having a hard time choosing our favorite item from this box! The shirt, as always, features an awesome print and a soft and breathable fabric. The POP!s made us ecstatic because they truly are an awesome addition to our collection, especially the glow-in-the-dark human torch! Now, we're so excited and we can't wait for the next box since it's all about the Infinity Saga!
Are you a Marvel fan? What do you think of this box?