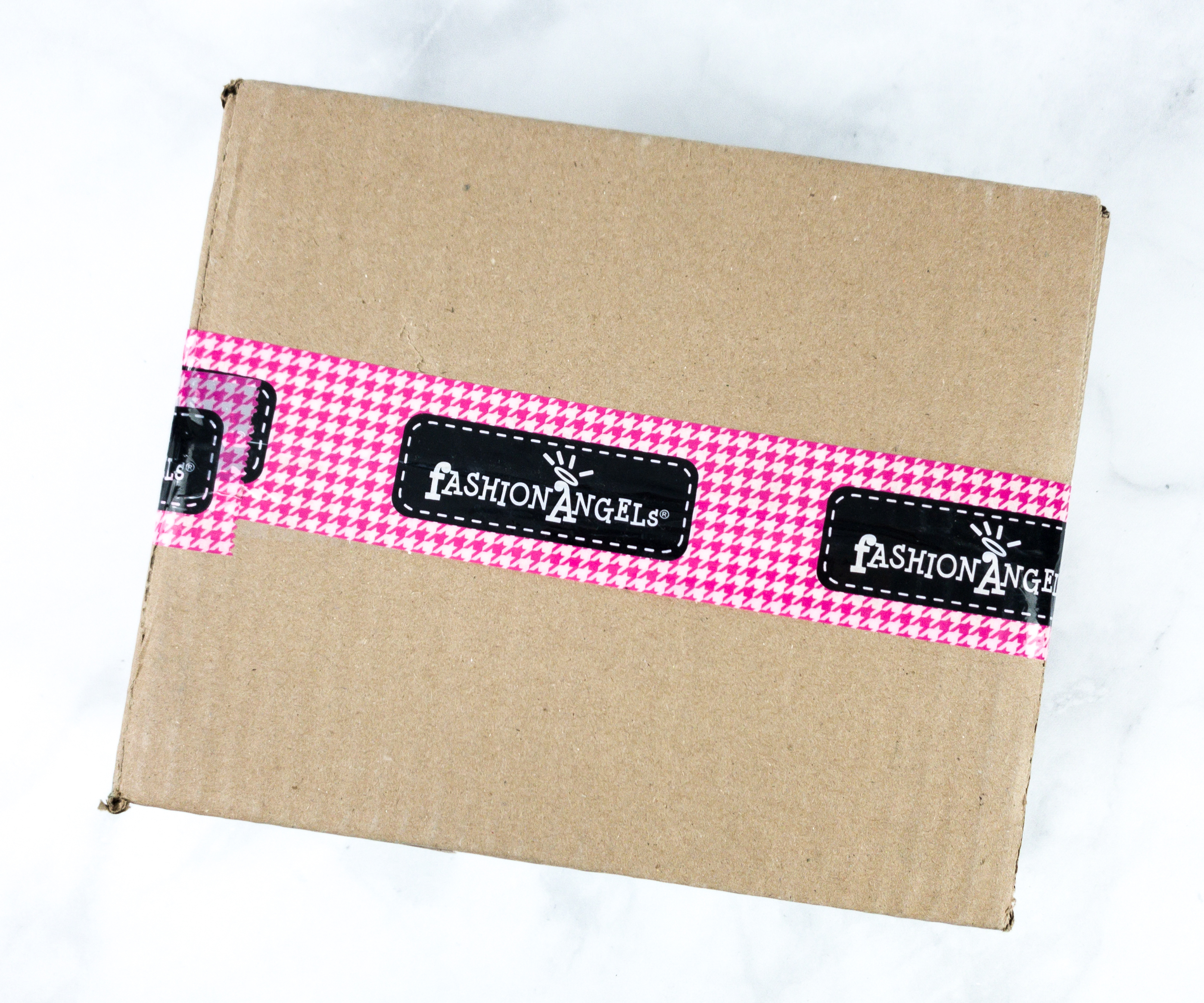 Fashion Angels is a monthly subscription box for tweens. Each box costs $30 month and contains 10-12 items with a retail value of over $70. It will include craft activities, bath and beauty products, and trendy fashion accessories for girls ages 6 to 12 years! It's the perfect gift for tweens who love fun, fashion, and crafting!
This box is still available to order through the 29th of February!
DEAL: Get 10% off your first subscription with coupon code HELLO10.
The items were packed with pink wrapping paper.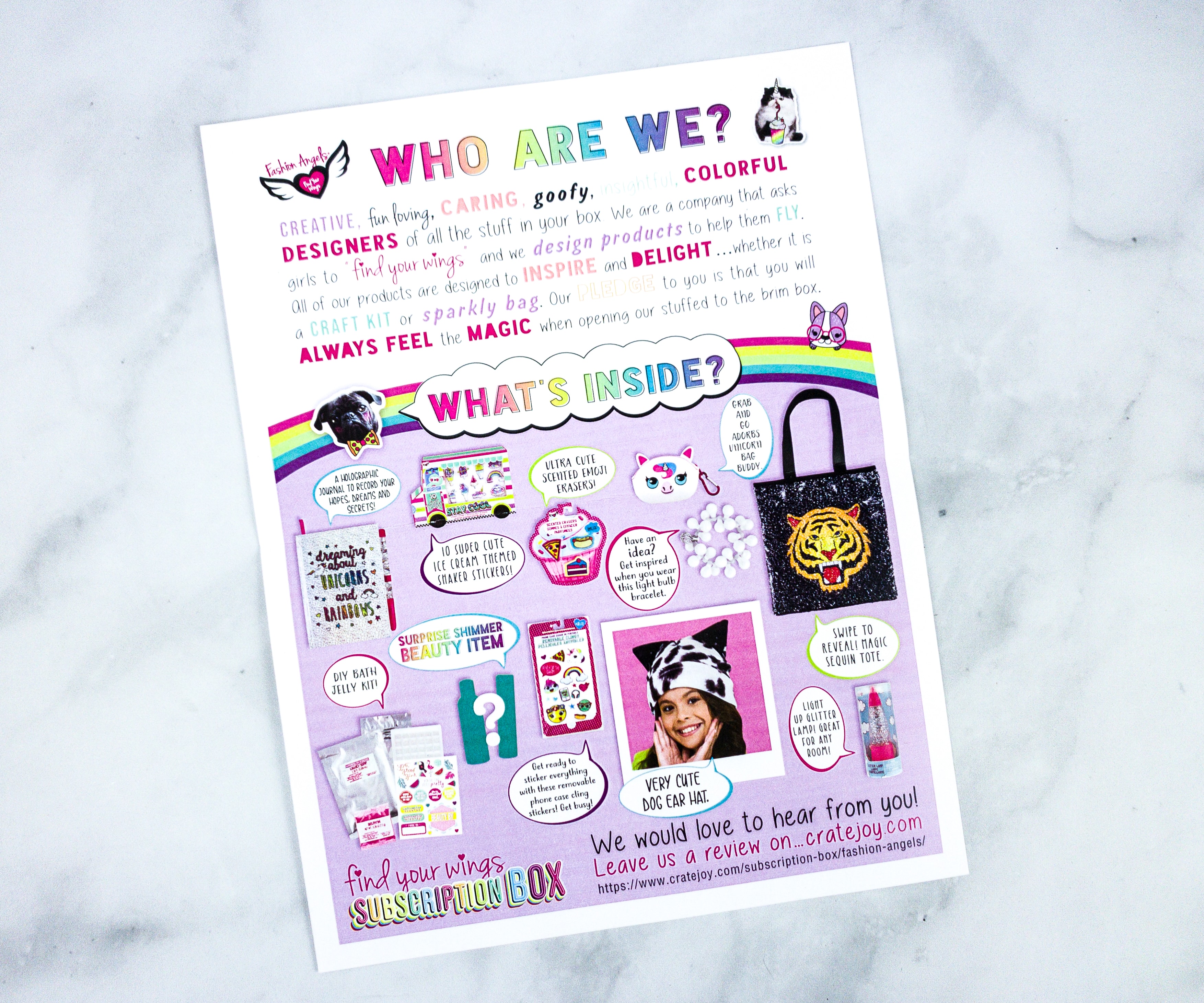 The box includes an information card that lists everything in the box!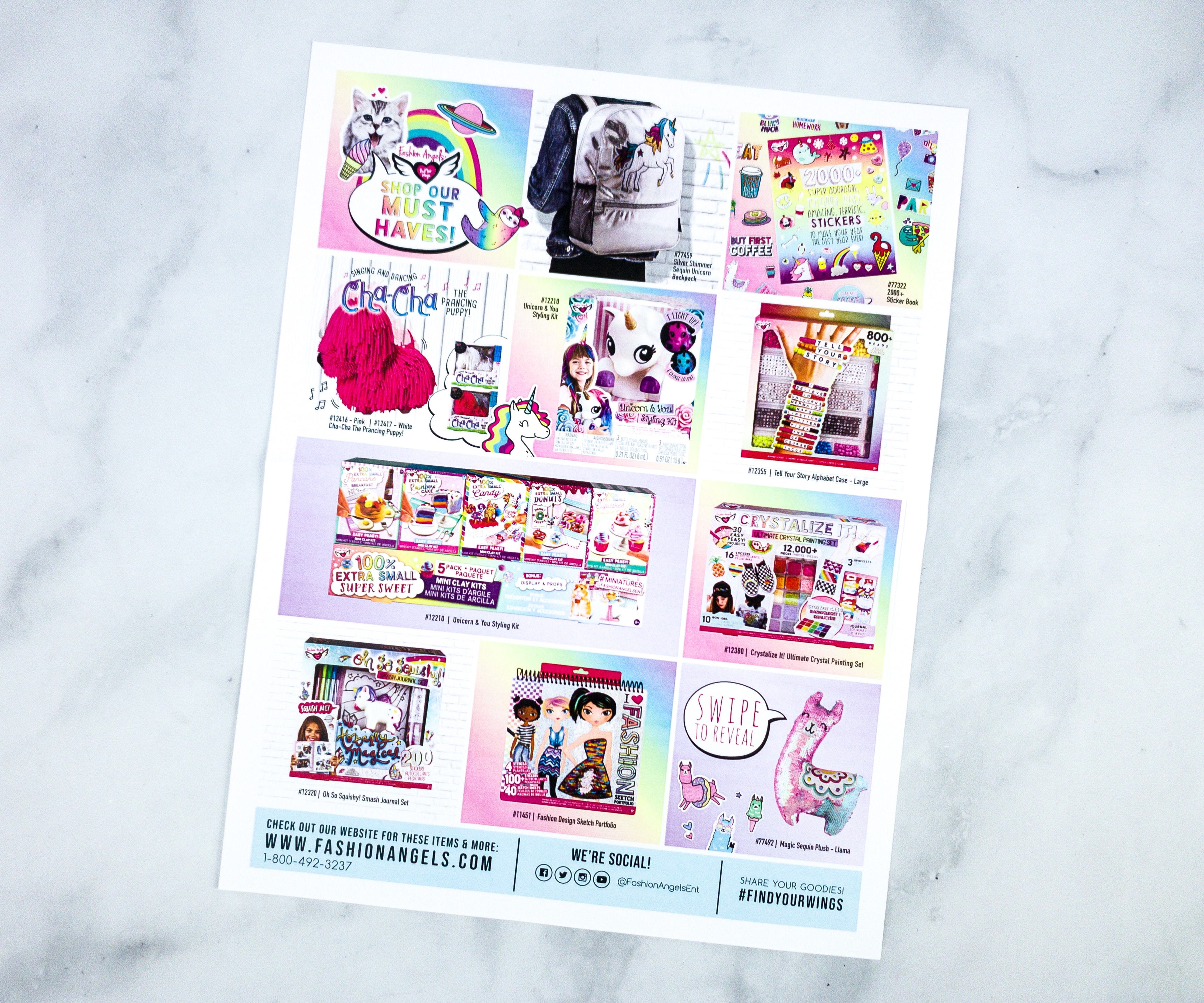 The back has other cute items available at Fashion Angels shop.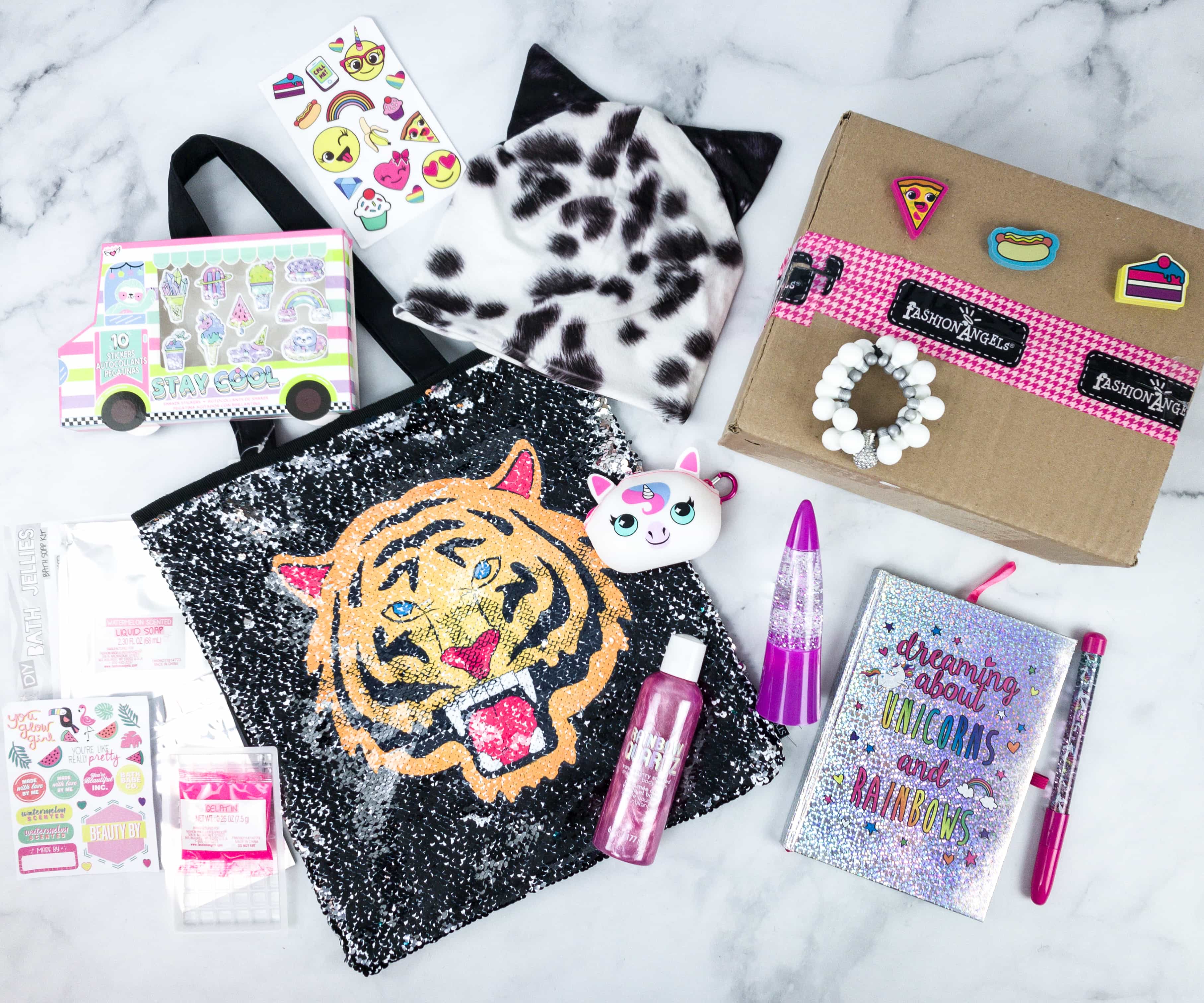 Everything in our box!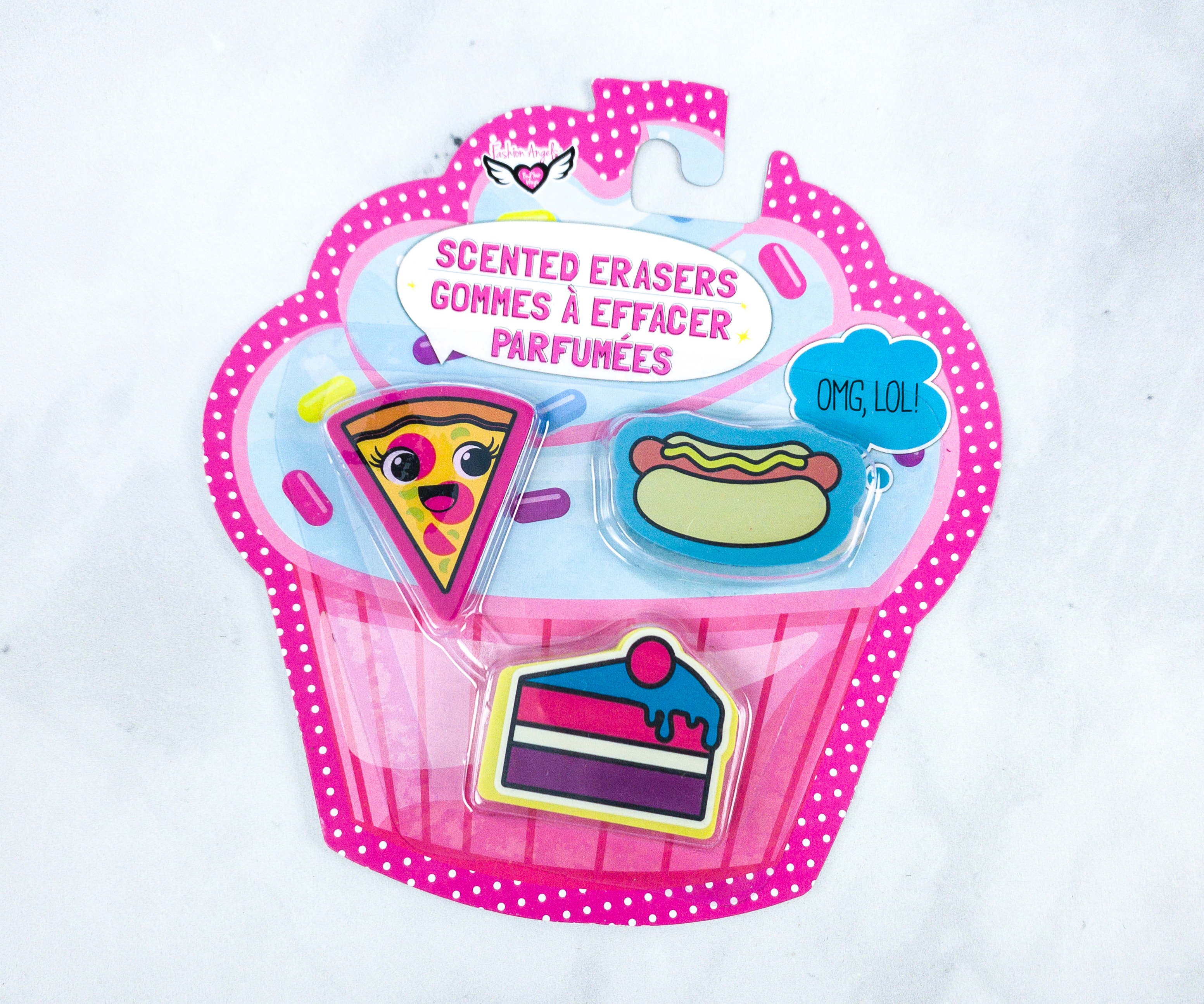 Scented Erasers. It's a set of 3 food-themed erasers, including a pizza, a hotdog in a bun, and a cake. They're super cute, especially the pizza with a face!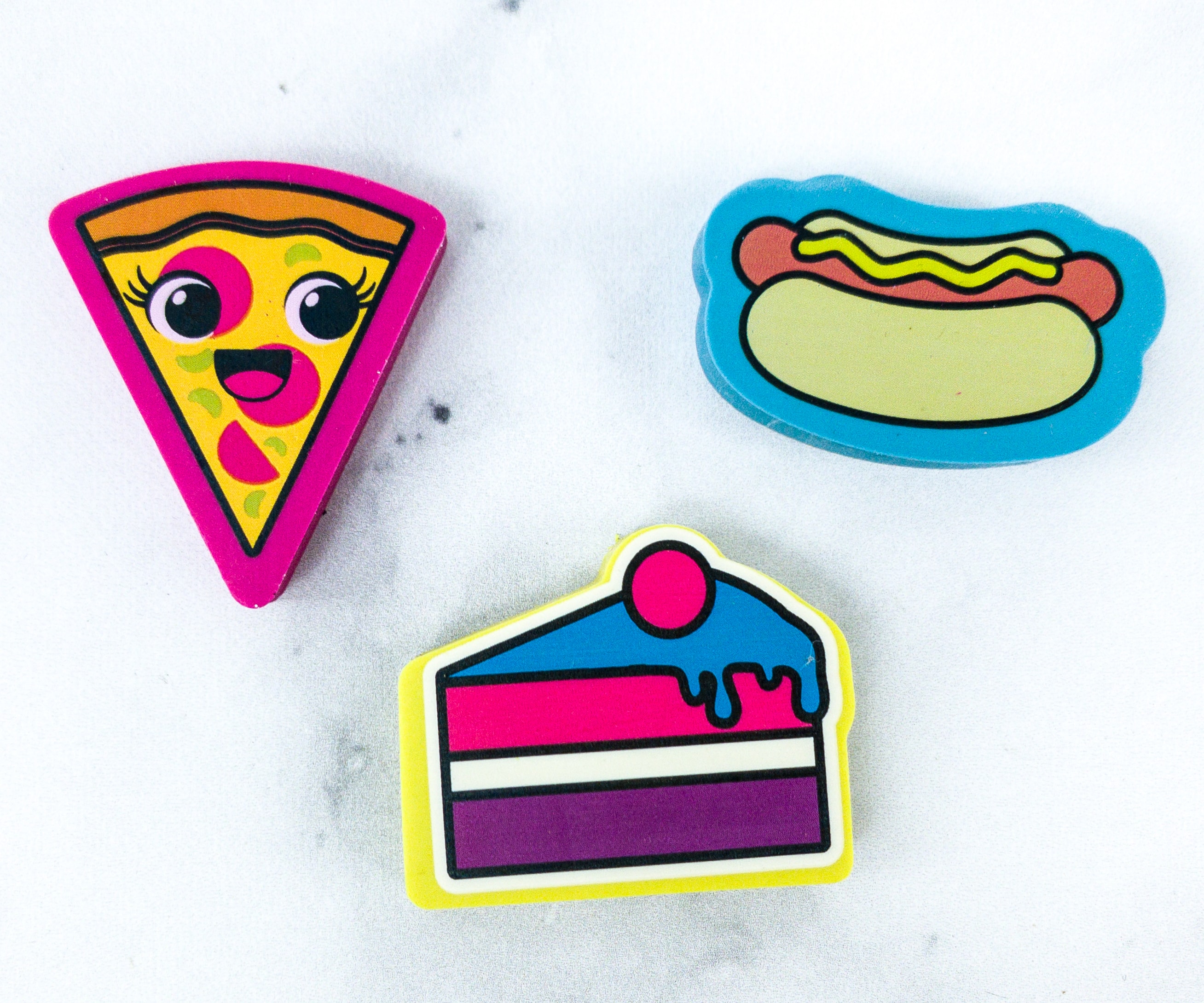 We love how colorful they are. They also leave such a nice scent when you rub them on paper!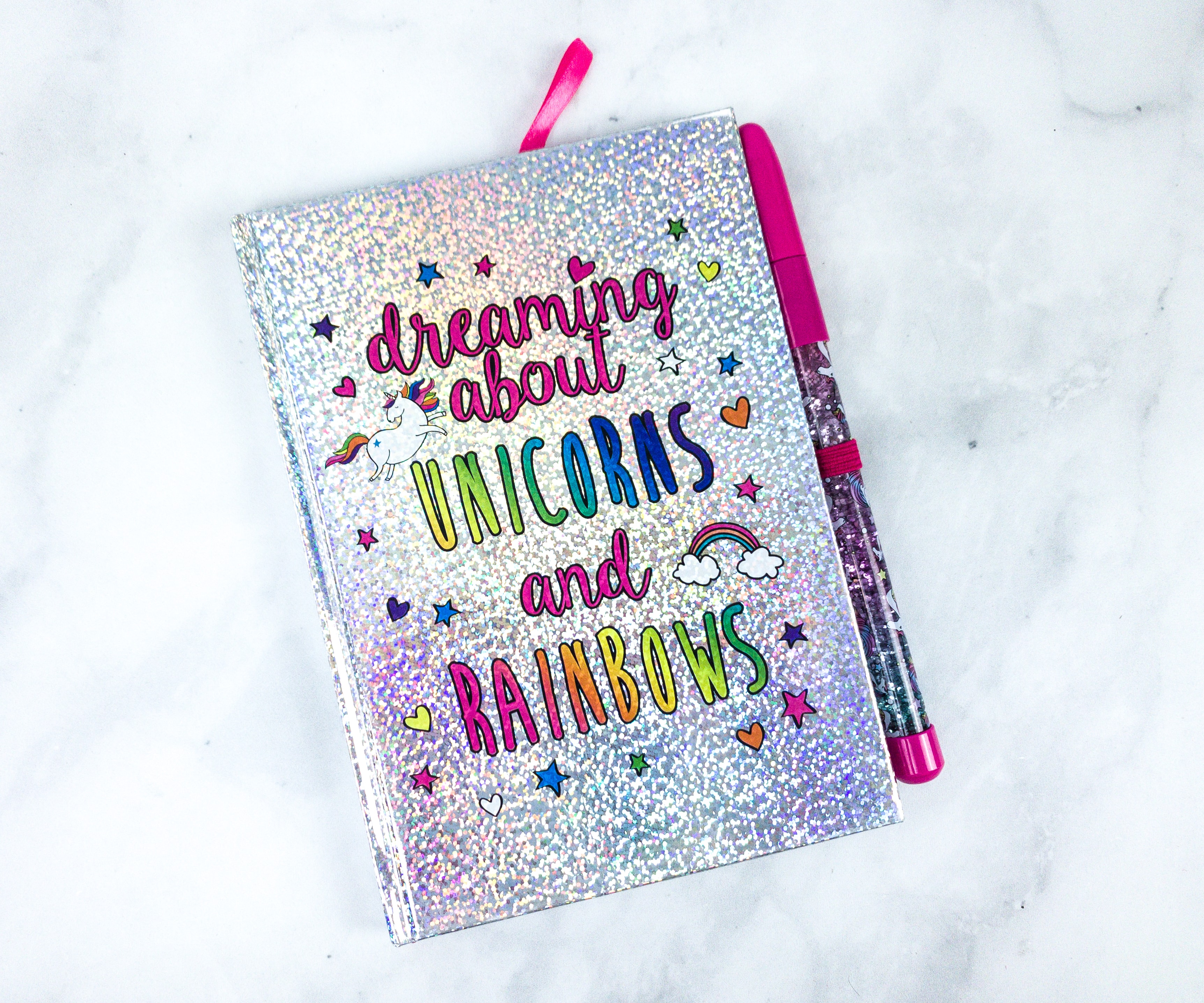 Journal and Pen. This journal is absolutely pretty. I mean, it has a sparkly cover and it's unicorn and rainbows themed! The journal even comes with a pen that matches it! This is an instant win for my daughter!
The pages are lined… in pink! The upper left part of the spread features a unicorn doodle, and on the bottom right is a rainbow. Totally cute!
Here's a closer look at the sparkly pen! We can't help but admire the unicorn's colorful mane!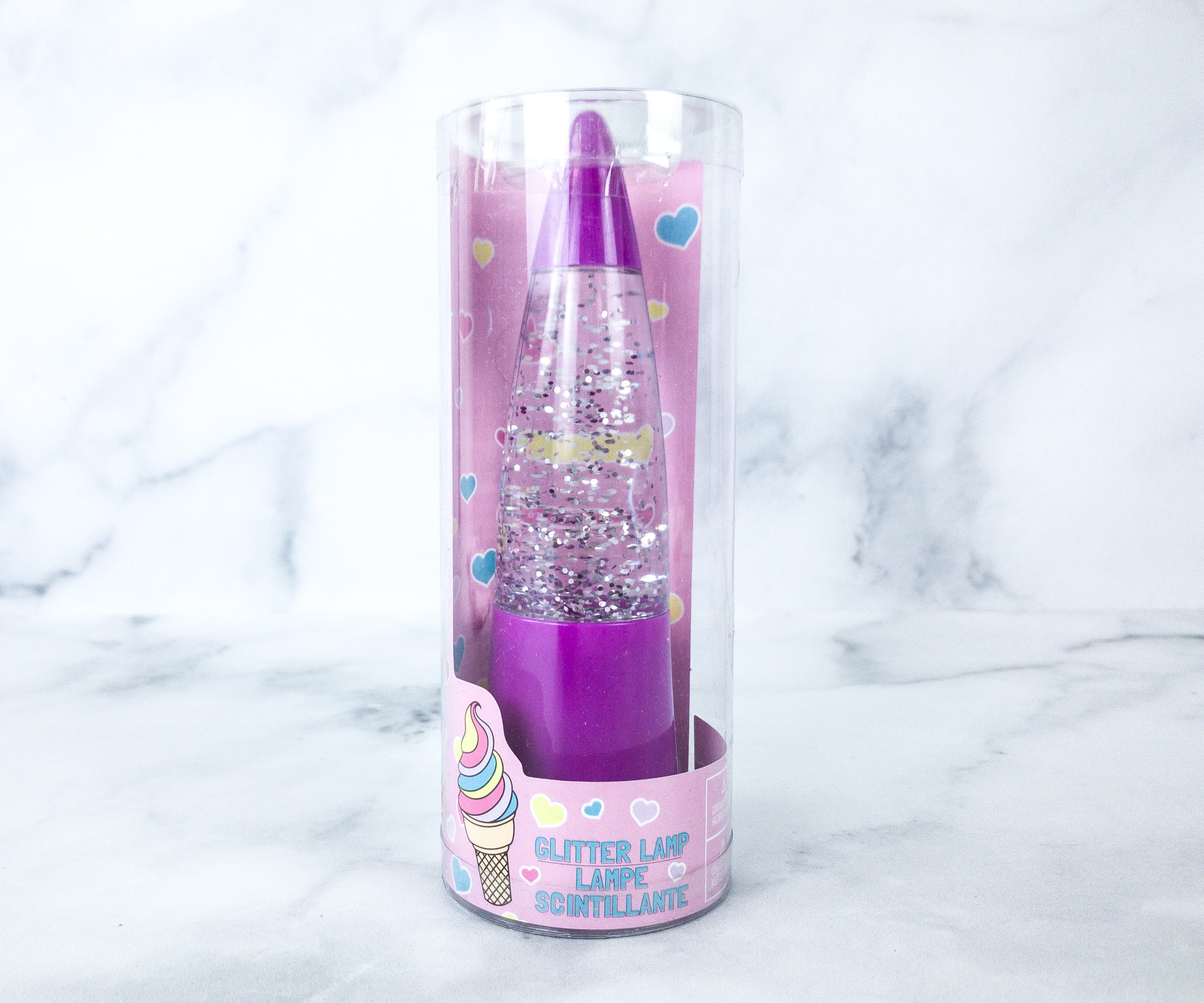 Glitter Lamp. My daughter's newest bedroom decor is inspired by the Lava Lamp from the 1960s! But instead of "lava," this one has glitters!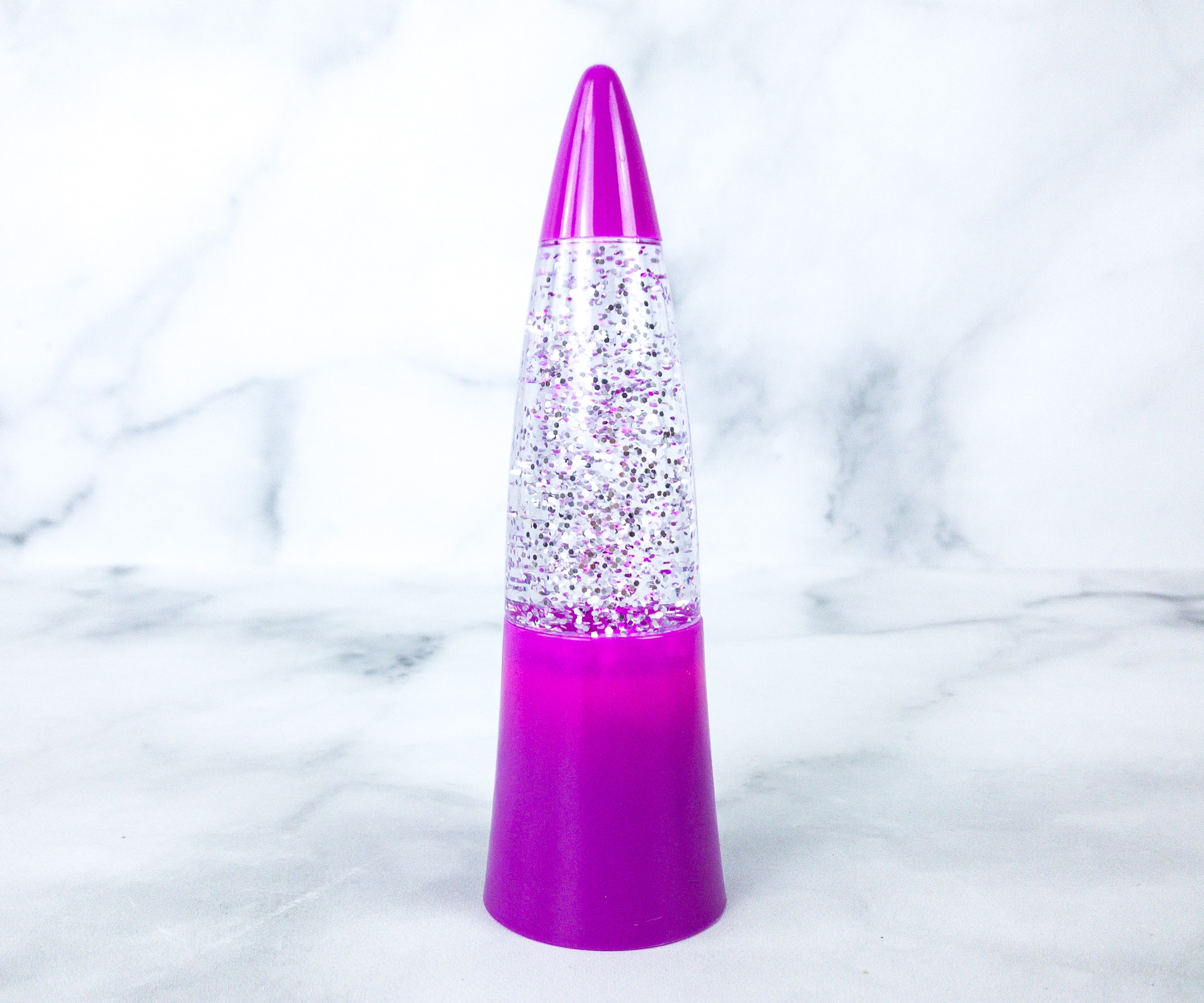 It has a semi-pointed top and the other end is flat, so you can easily make it stand on your study desk or bedside table.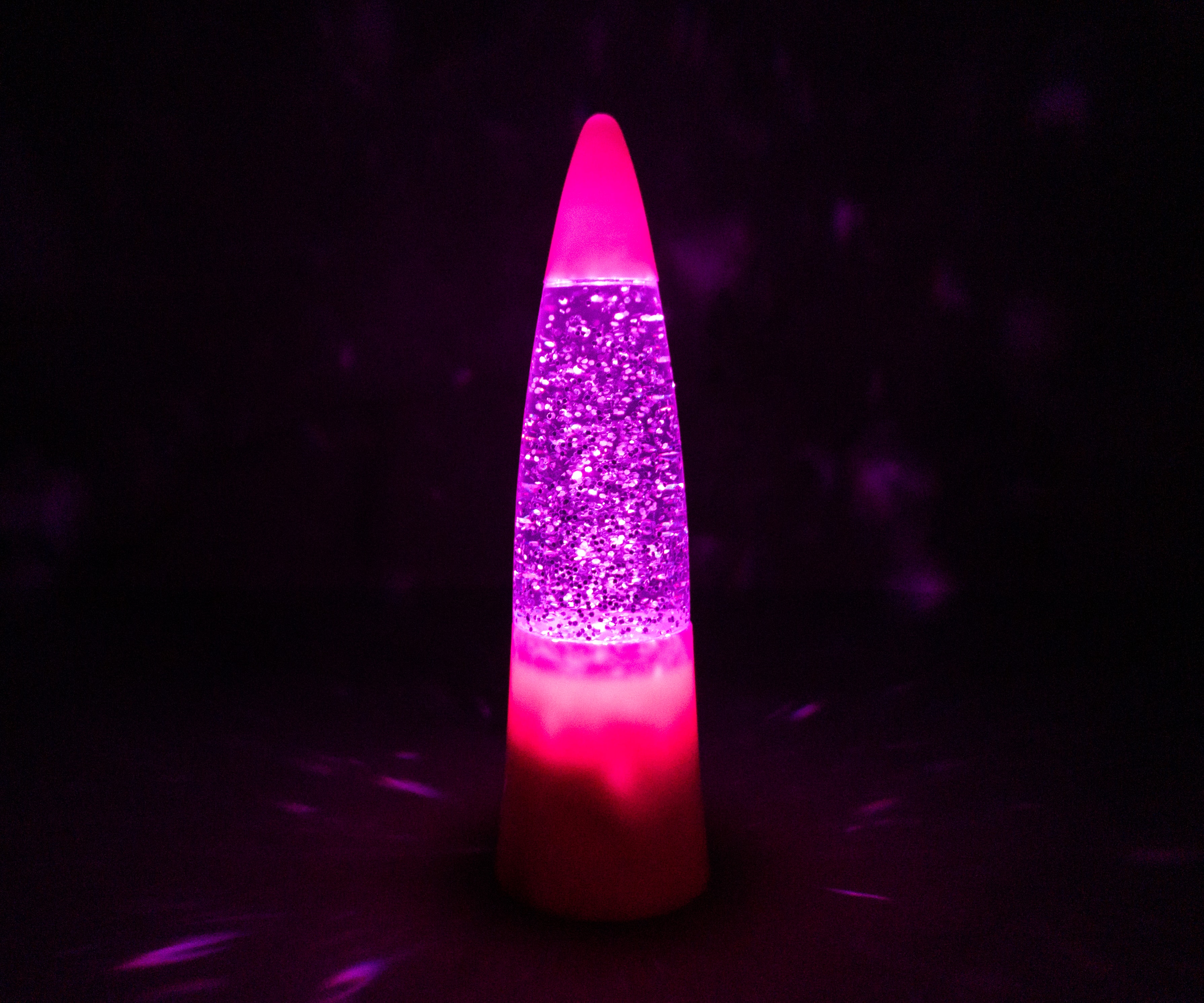 This is how it looks like when the room is dark and the lamp is lit up!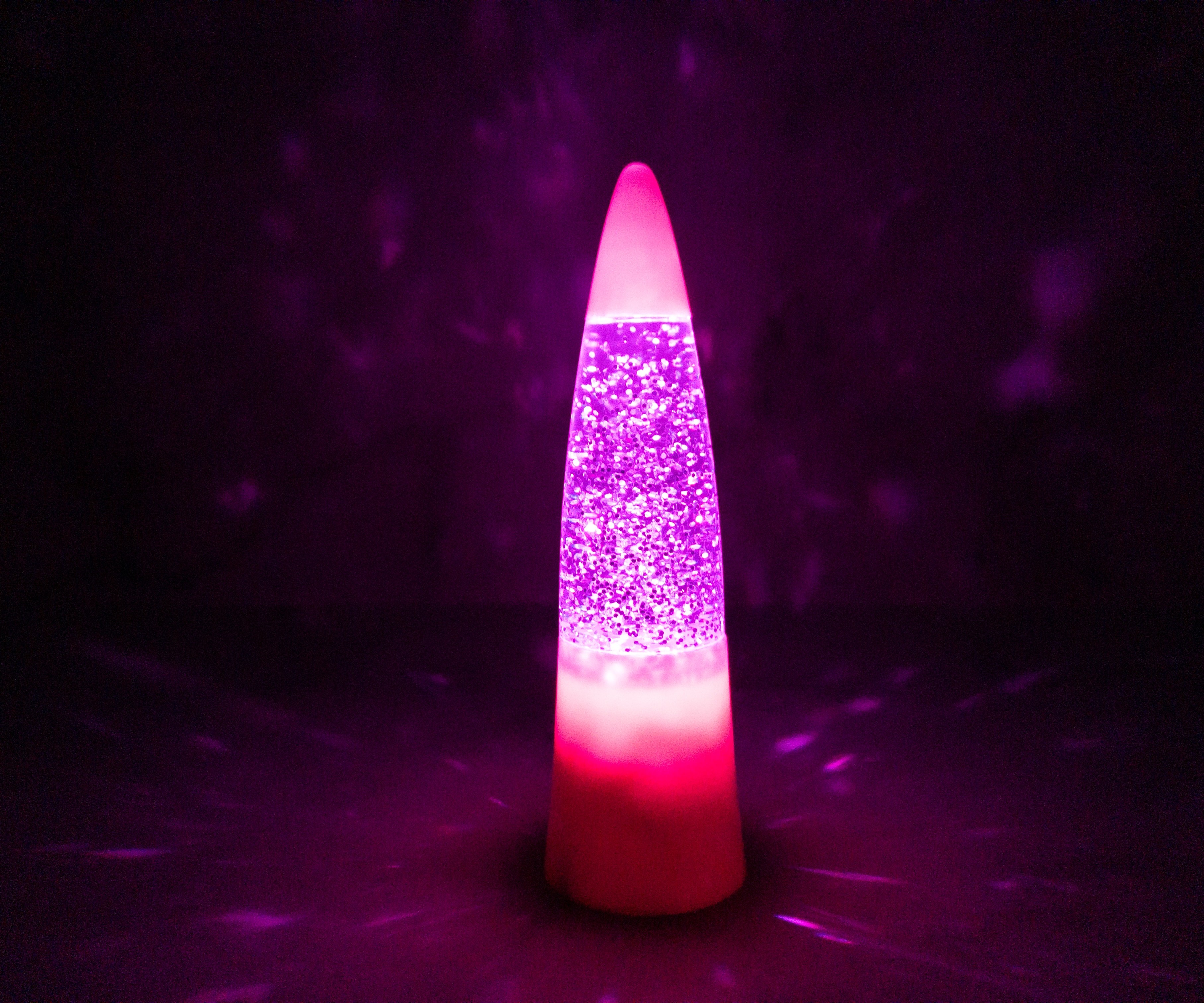 It's so shimmery! We're delighted with the burst of purple and pink!
Rainbow Quartz Vanilla Berry Scented Shimmer Body Wash. Still in line with the theme, here's a shimmery body wash with a sweet scent dominated by vanilla and berries! It has a gentle formula, so it's great to use even for tweens. My daughter loves how this made her skin feel moisturized.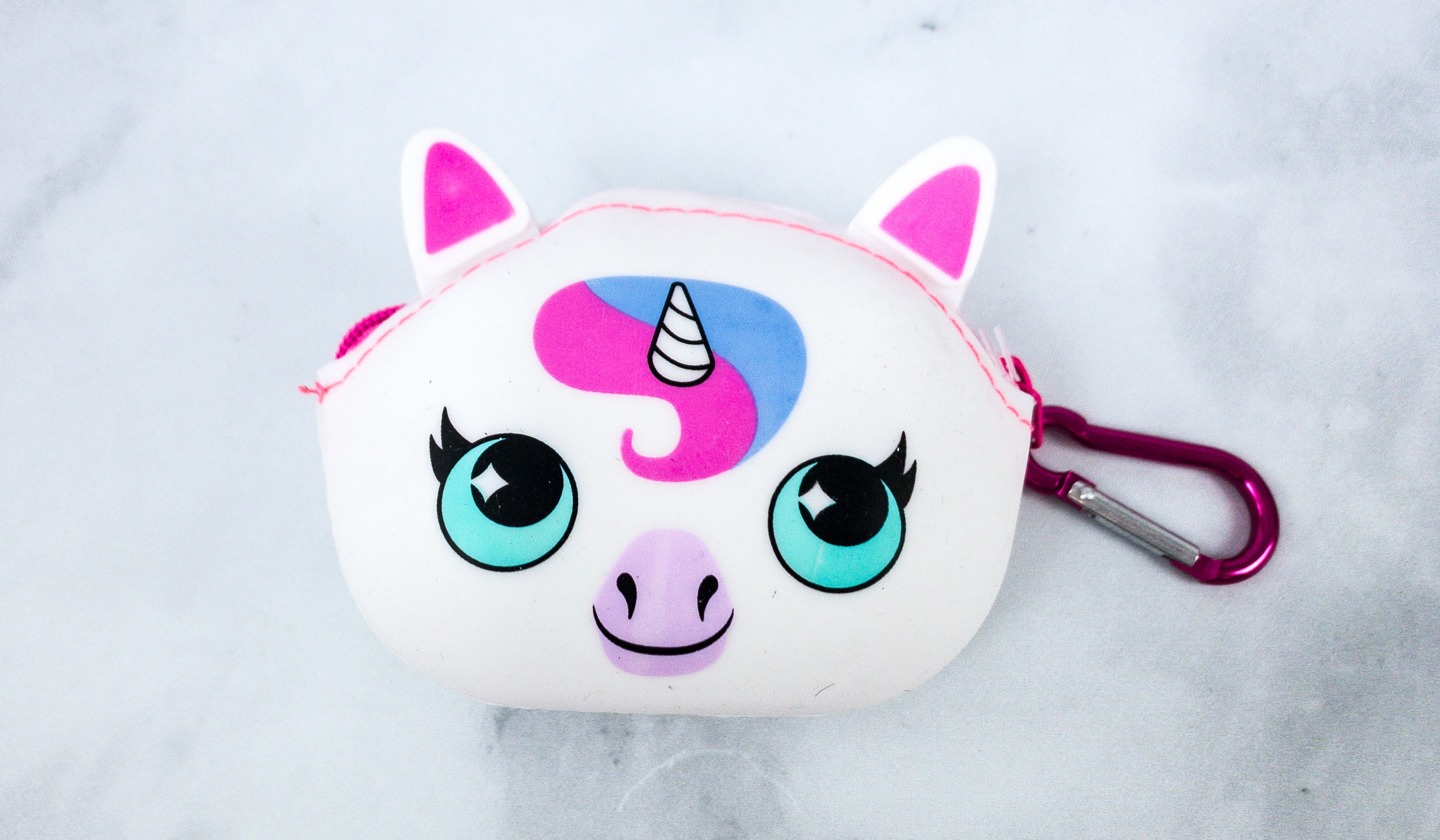 Coin Purse. This unicorn coin purse is another instant hit! Look at those cute eyes and the little horn!
The comes with a carabiner clip so you can easily attach it to your bag.
Bracelet. This is quite a chunky bracelet, and instead of beads, it has "light bulb" pieces that make up the whole accessory. One bulb stands out because it's silver-colored and studded with gems.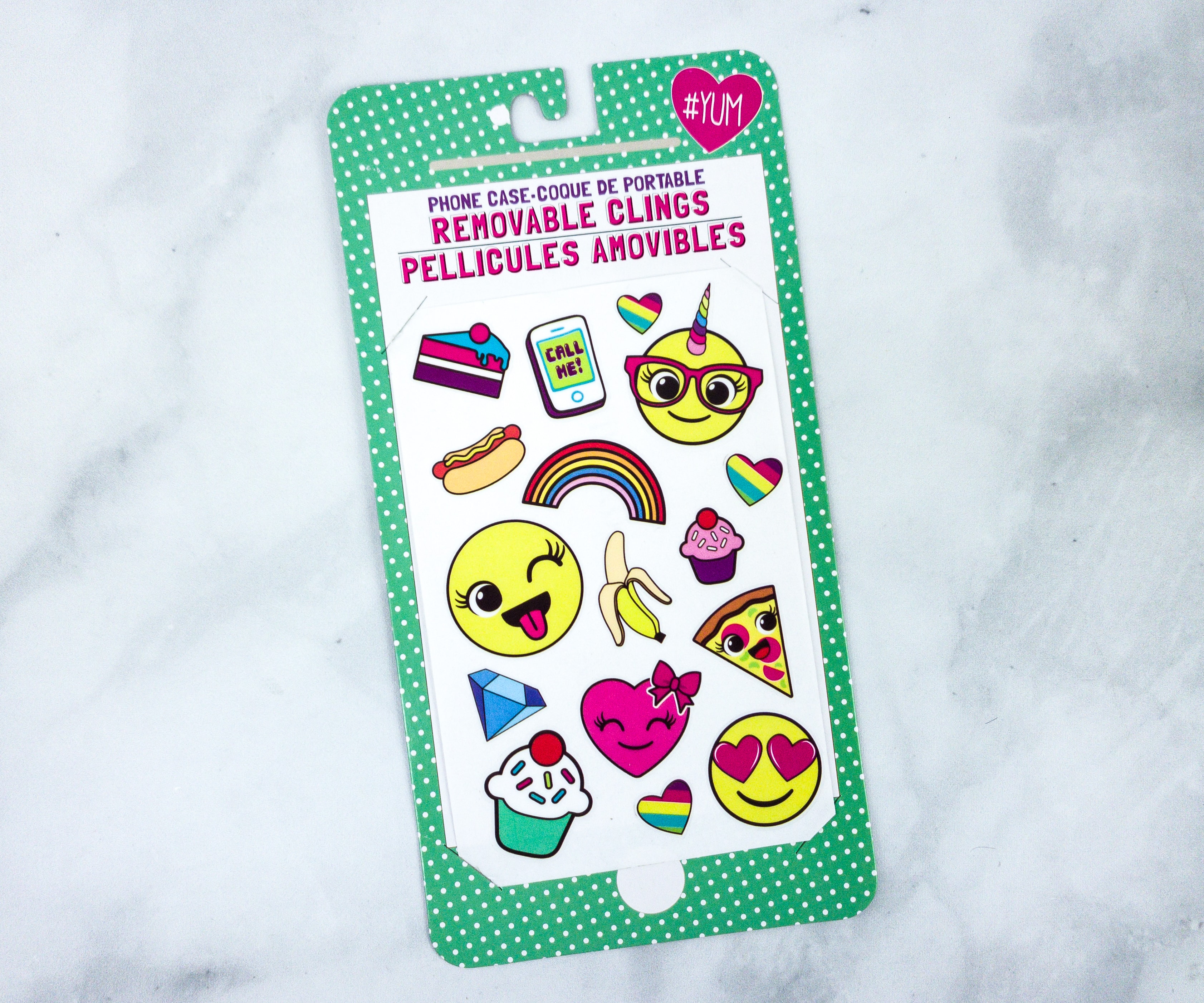 Phone Case Removable Clings. It's a sheet of colorful decals, which can be attached to a phone case or any other gadget that your tween has! They are easy to attach and to remove as you please, and what's awesome is that they don't leave a sticky residue on surfaces.
There are some emojis on the sheet, as well as food items, like cupcakes, banana, and pizza! Everything's super cute and my daughter can't pick just one favorite among all these cuties.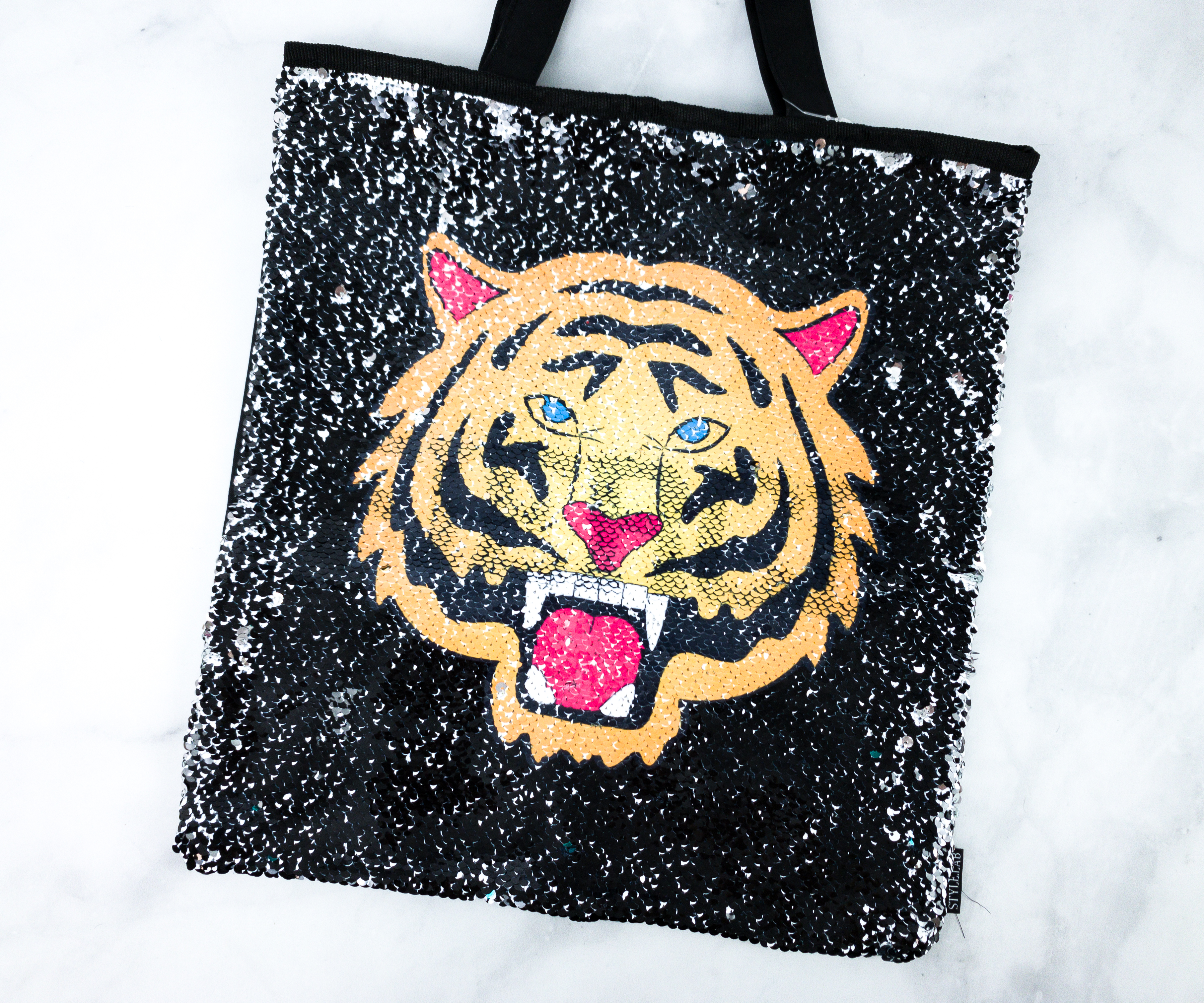 Tote Bag. This is my daughter's newest go-to bag! It's an easy-to-carry tote bag where she can fit a book or a notebook and other everyday essentials.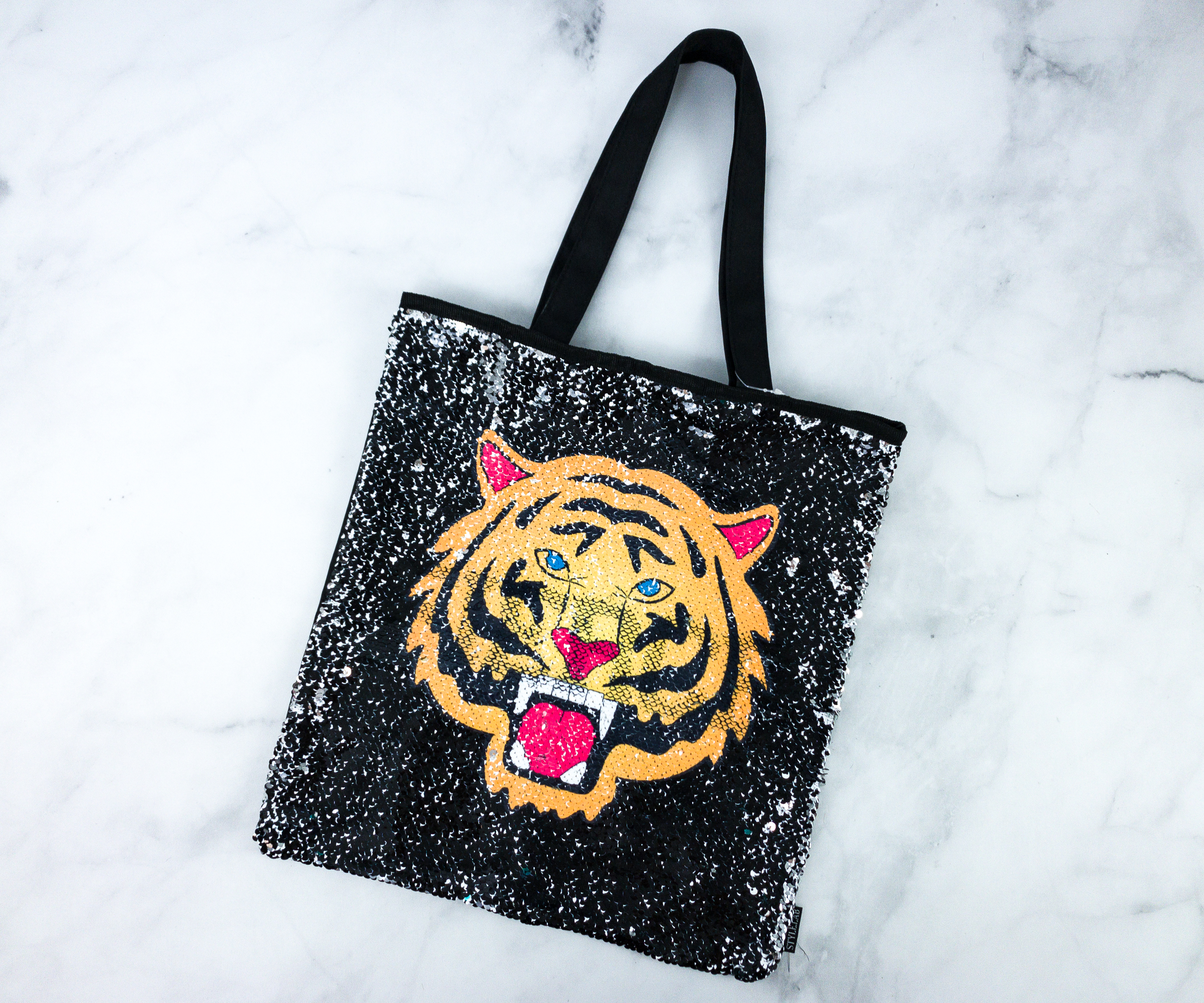 The exterior is made with sequins and the design is reversible! One side shows a tiger on a black background…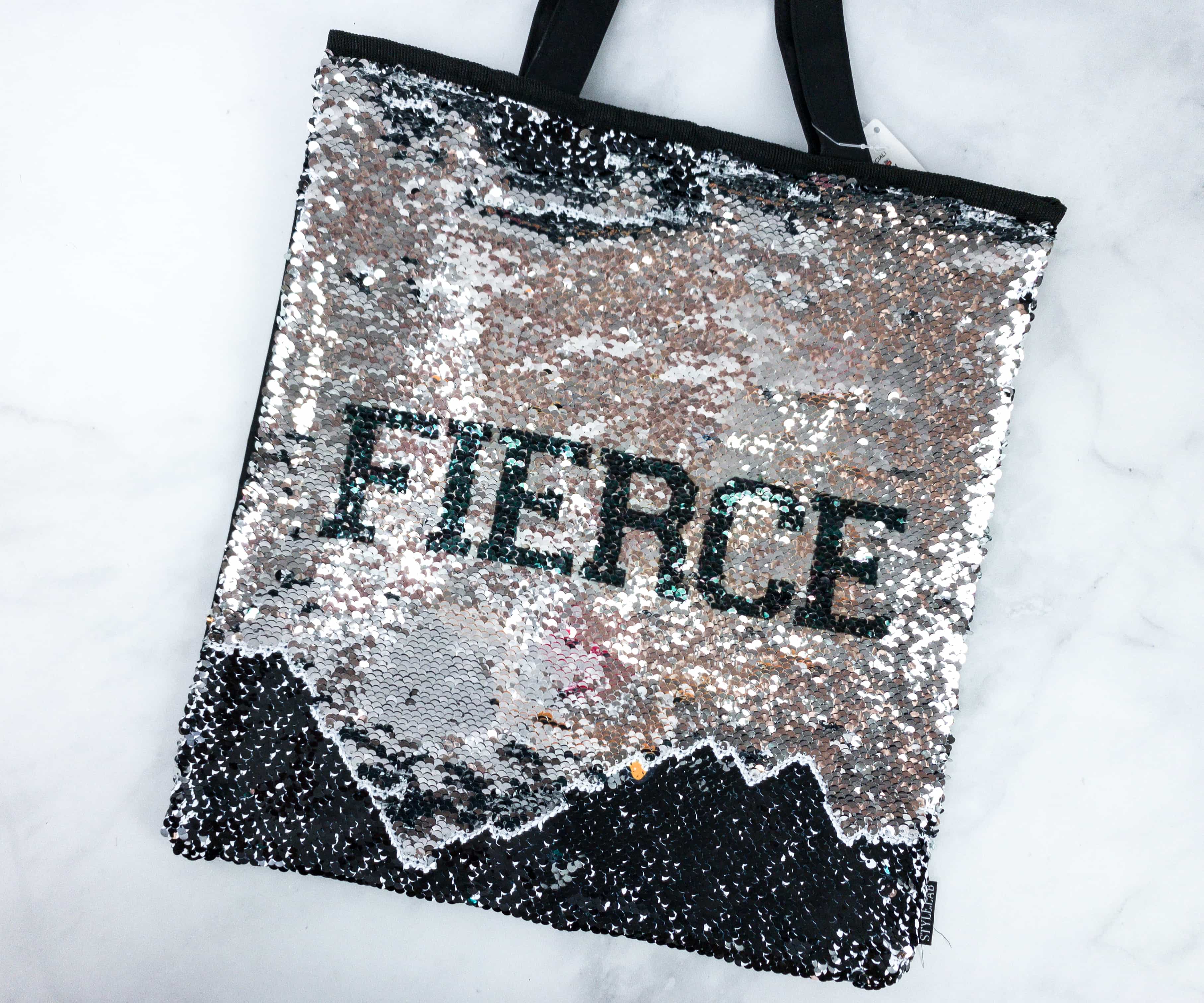 …and when you swipe it, the design turns to a text that says FIERCE! How cool!
Beanie. This is not your ordinary beanie, it's definitely far more stylish because of the black and white animal print and the "ears"! It's comfortable to wear and my daughter thinks it's a nice accessory to wear in winter.
Stickers. My daughter can't get enough of these stickers! They are called shaker stickers because they have tiny beads inside that move when you shake them!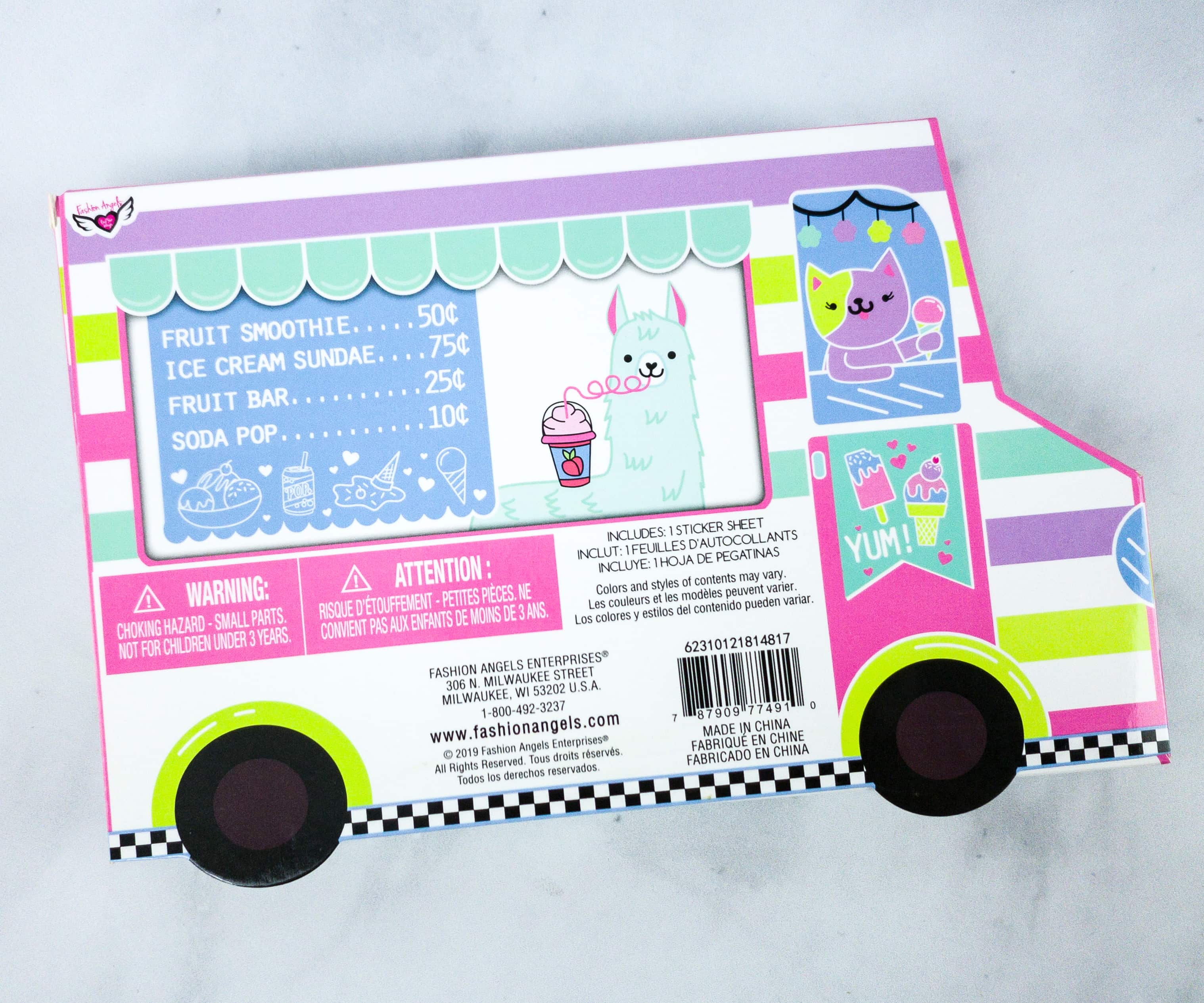 The box is shaped like an ice cream truck, so the stickers came in related designs such as popsicles and ice cream cones!
There are 10 pieces in the pack, and they are all lovely! Our favorite is, of course, the unicorn ice cream!
These can be attached to notebooks, bags, and other items that need an extra dose of sparkle and cuteness!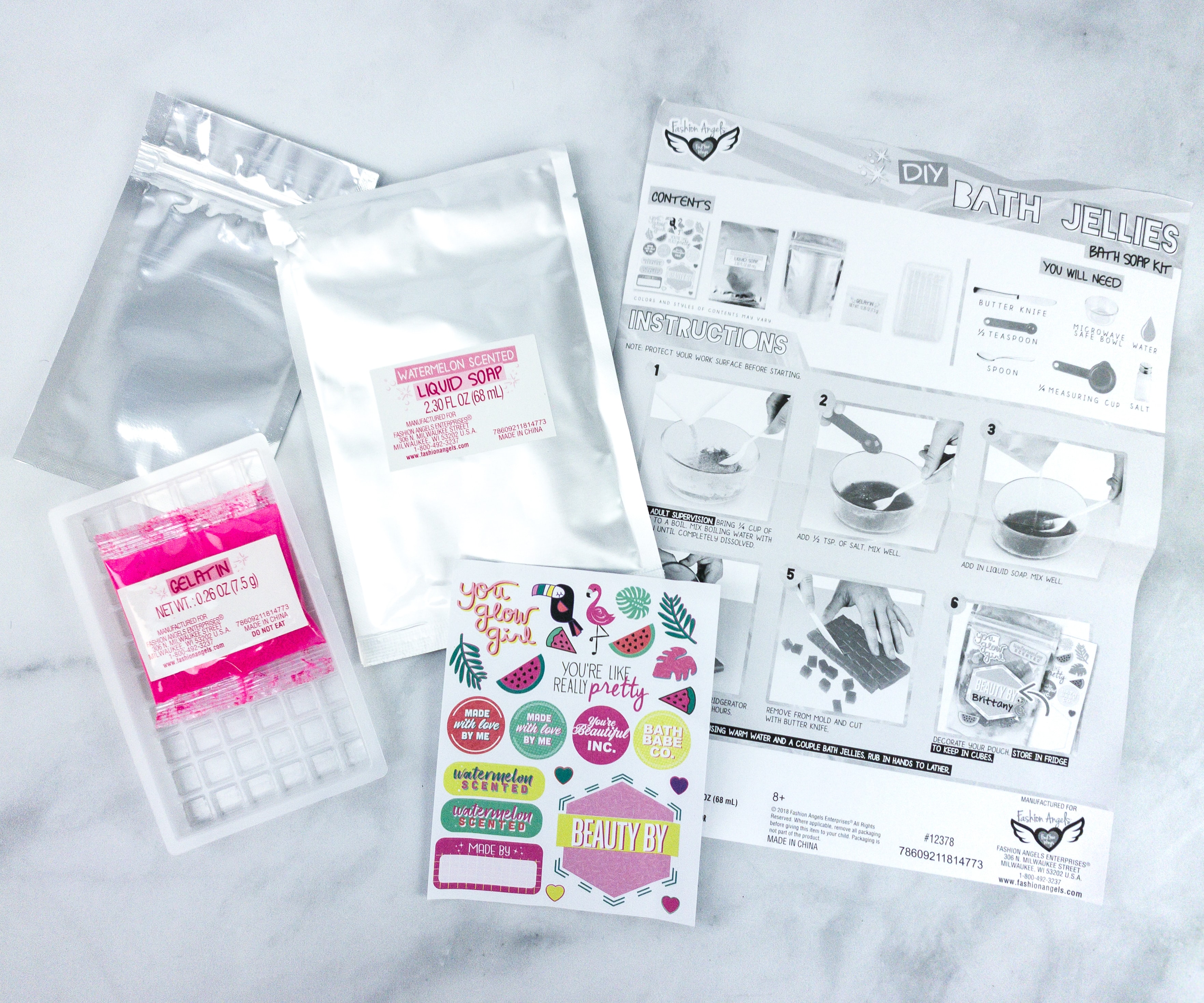 DIY Bath Jellies. For this month's DIY kit, we're making bath jellies! They provided the liquid soap, gelatin, mold, resealable pouch, stickers, and an instruction sheet. What we need from home are butter knife, microwave-safe bowl, water, spoon, measuring cup, and salt. Kids would need an adult's help in boiling water, but aside from that, they can pretty much do everything on their own.
After making the bath jellies, you can now pack them on the provided pouch and design it with stickers. This makes a nice gift for friends!
Fun and sparkles, that's what this box is all about! They surely know how to capture the hearts of tweens with their monthly curations. This month, my daughter's favorites are the bag and the lamp! The bag is ideal to bring when we take short trips and the lamp makes a pretty decor for her room. She also loved the notebook where she can scribble her thoughts or take study notes. The rest of the items are definitely pretty and high-quality. If you're looking for a subscription with on-point themes for tweens, Fashion Angels Find Your Wings box is exactly for you. It makes a nice gift, as it's always jampacked with trendy things that tweens love!
What do you think of this month's box?
Visit Fashion Angels Find Your Wings to subscribe or find out more!