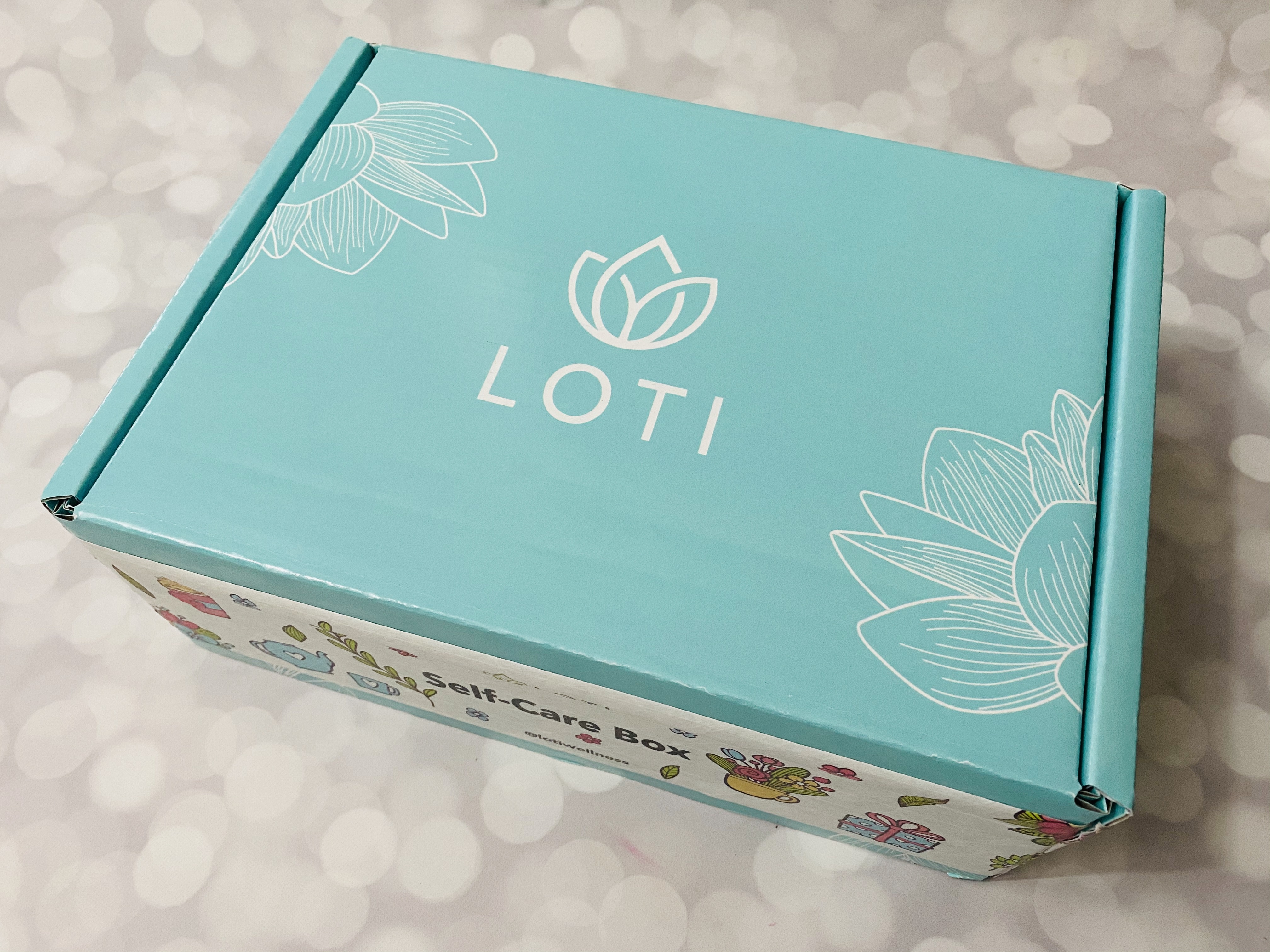 Loti Wellness is a new Canadian subscription box with a focus on self-care. The box has a monthly theme curated by therapists to focus on items and rituals to promote positivity and improving one's self. Loti Wellness works with local brands and small businesses whenever they can, and choose cruelty-free and natural products. The box is $49.95 CAD with lower prices on annual subscriptions – about $35 USD. Shipping is $5.99 CAD to Canada and $7.99 CAD to the US (about $6 USD).
DEAL: Save 10% on your first box! Just use this link and coupon code SUBSCRIBE10.
First look!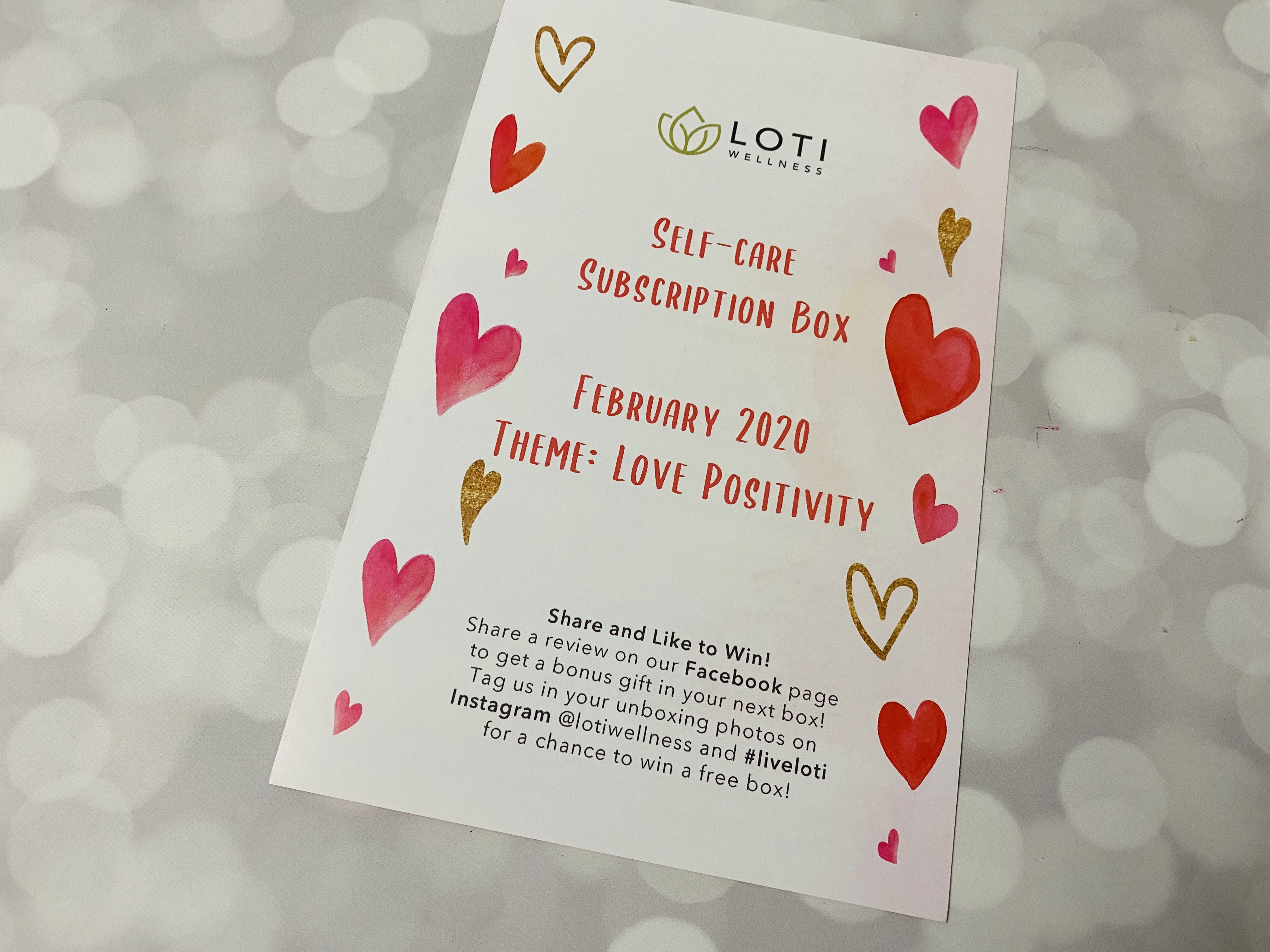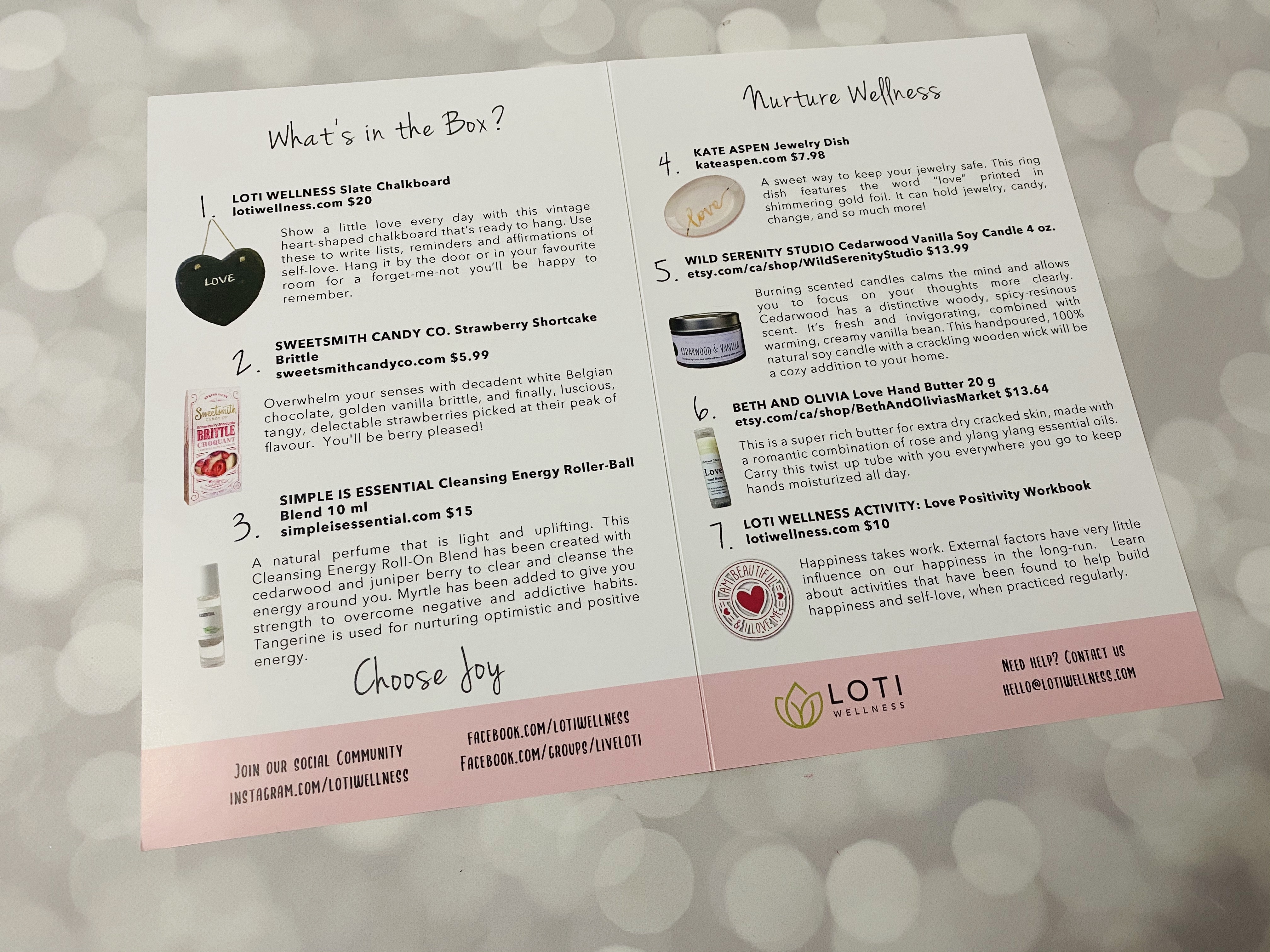 The information booklet goes over the theme for the month as well as the items and retail values for the included products.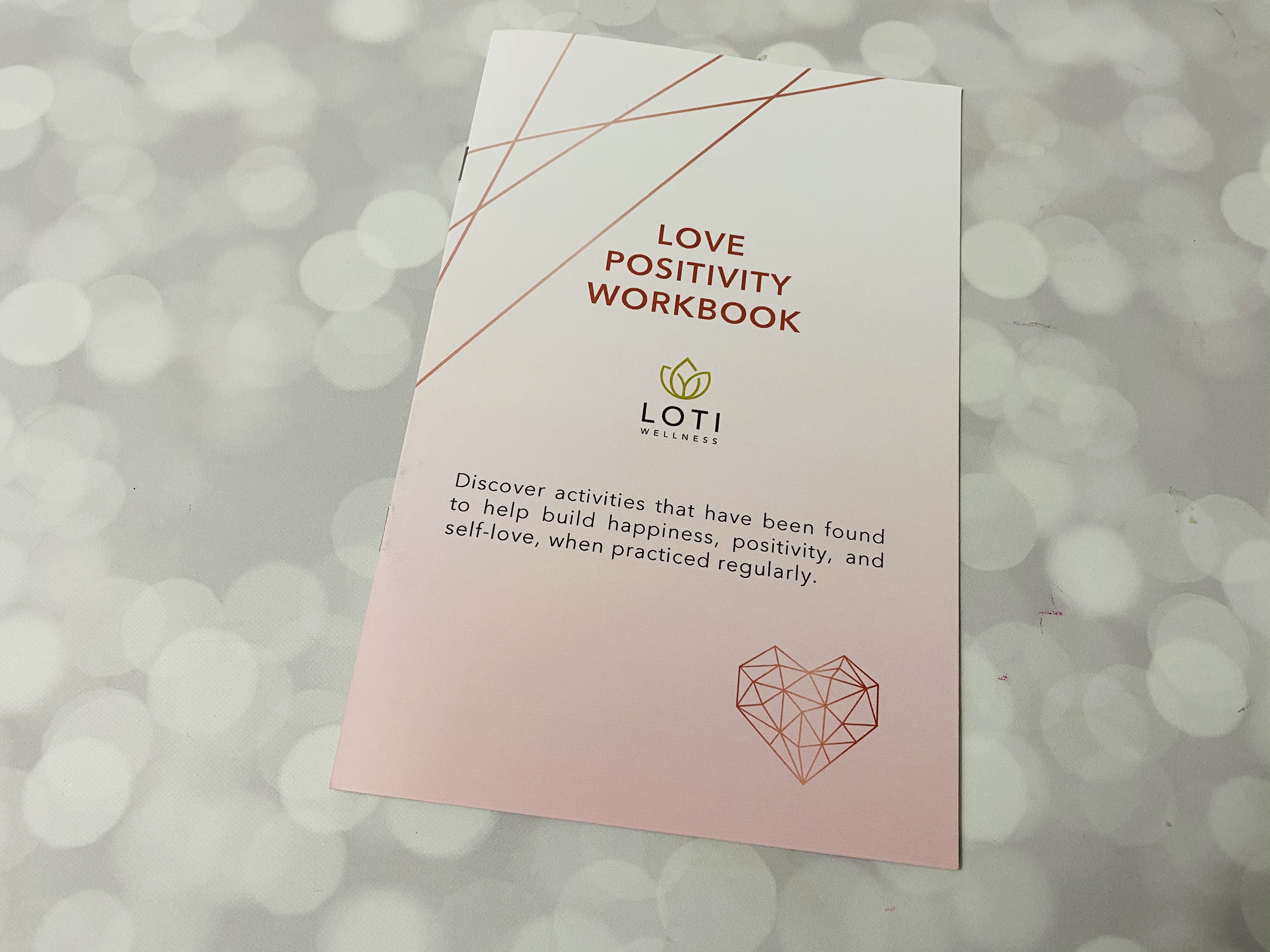 Love Positivity Workbooks ($10 CAD/$7.50 USD) — One of my favourite things about the Loti box is that they include a workbook each month. It's an easy way to learn about setting goals, taking care of your mental health, and celebrating what you've achieved. For February, the month of love, we're focusing on self-love!
The workbook includes an exercise on positive journaling. Even the most unremarkable day can have moments that make you smile or fill you with gratitude. And as a bonus, this cute bookmark was tucked into the workbook!
Kate Aspen Jewelry Dish ($7 CAD/$5.40 USD) — An adorable trinket dish from designer Kate Aspen. It's quite roomy in size (around 6×4″) and I was able to fit a lot of little knickknacks into it on my dresser like perfume samples, rollerball perfumes, and a few other trinkets. It's a great catchall to keep things tidy and the sweet message makes me smile.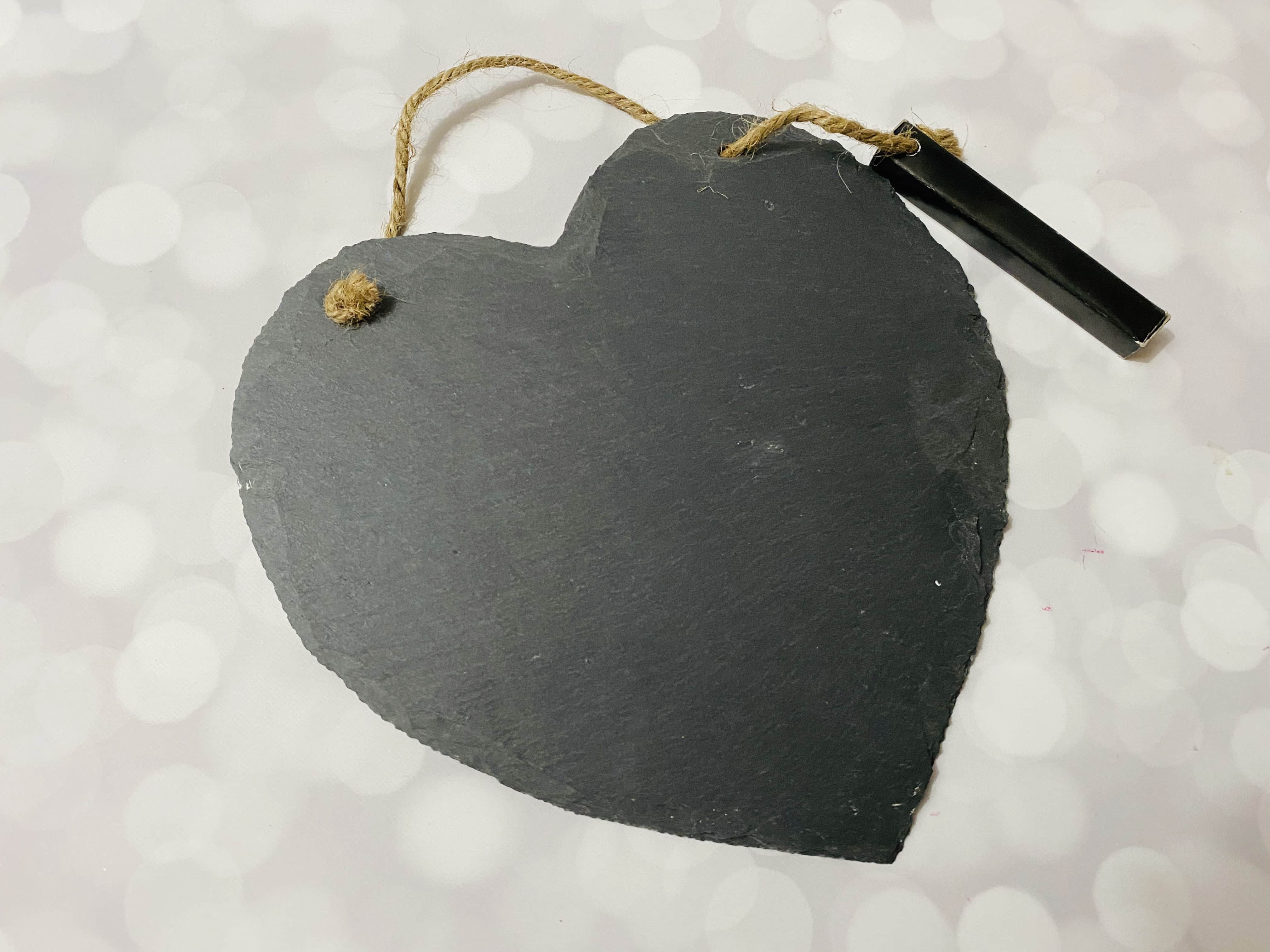 Heart Slate Chalkboard ($20 CAD/$15 USD) — The reason the box was so heavy! This is a cute heart shaped chalkboard that can be hugn on the wall to pen messages or reminders on. It's made of slate and is quite heavy! It even has a piece of chalk attached in the box.
Super cute! ?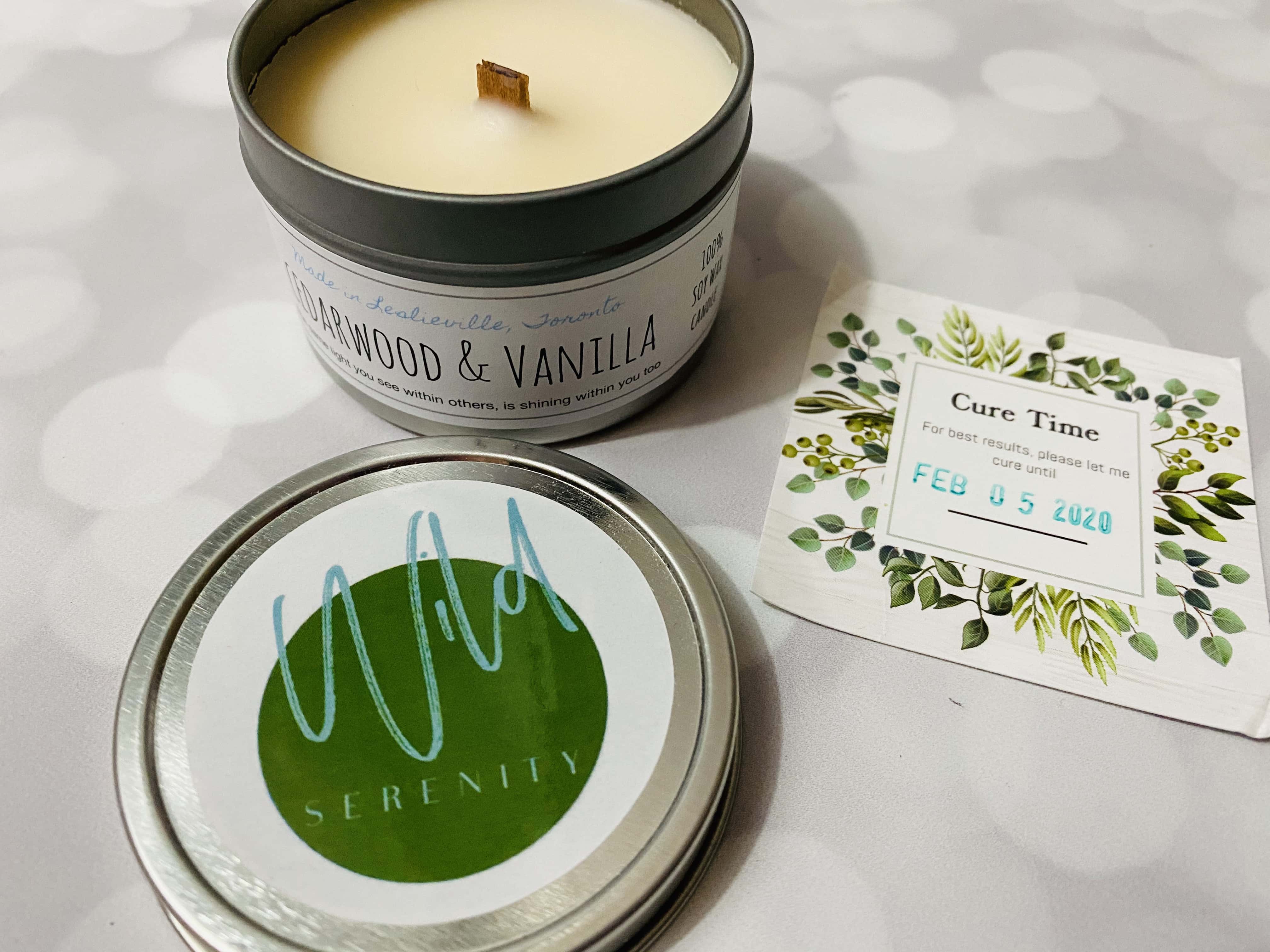 Cedarwood and Vanilla Soy Candle ($7.99 CAD/$6 USD) — Wild Serenity Studios in Toronto makes soy candles with wood wicks. They crackle softly like a fire and are really nice to listen to. The spicy cedarwood and warm vanilla are an amazing combination and great for the winter weather we are still having here in Vancouver.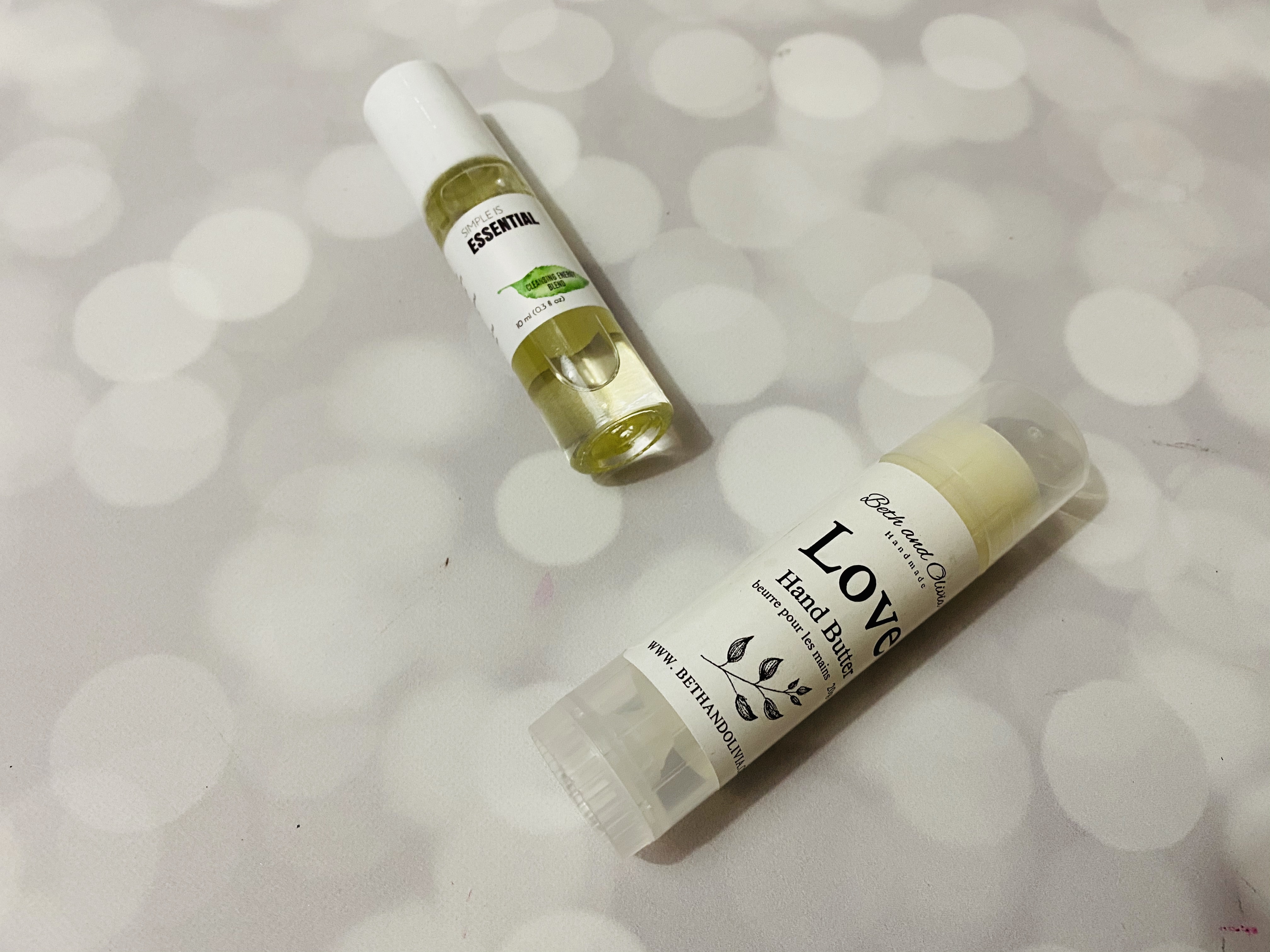 Simple is Essential Cleansing Energy Blend ($15 CAD/$11.30 USD) — A convenient rollon essential oil blend of tangerine, cedar wood, juniper berry and myrtle essential oil. The oils are in a coconut carrier oil so you can apply it directly onto skin easily for an uplifting and cleansing scent.
Beth and Olivia Love Hand Butter ($10 CAD/$7.50 USD) — Rose, chamomile, and ylang ylang are a gorgeously romantic combination in this hand butter. It has a coconut oil base with shea butter and beeswax. It's quite rich so I only needed a swipe on each palm, rubbed my hands together, and my hands immediately felt hydrated and soothed. Great for winter weather and really convenient to use as it's not messy and you don't have to dig your fingers into a jar.
Strawberry Shortcake Brittle ($5.99 CAD/$4.50 USD) — Delicious sponge toffee topped with white chocolate and freeze dried strawberries. This was HEAVENLY. Sweetsmith Candy Co has a dozen other variations of this yummy treat and that is dangerous information to have!
Loti's February box had a focus on loving yourself, which is an important thing to practice every day, not just on Valentines' Day. They sent us items to treat ourselves mentally and physically, and every item was really thoughtful and useful. I'm definitely loving the slateboard and the candle, and of course the candy! I love that once again a bunch of Canadian small businesses were featured too.
What do you think of this self-care subscription?