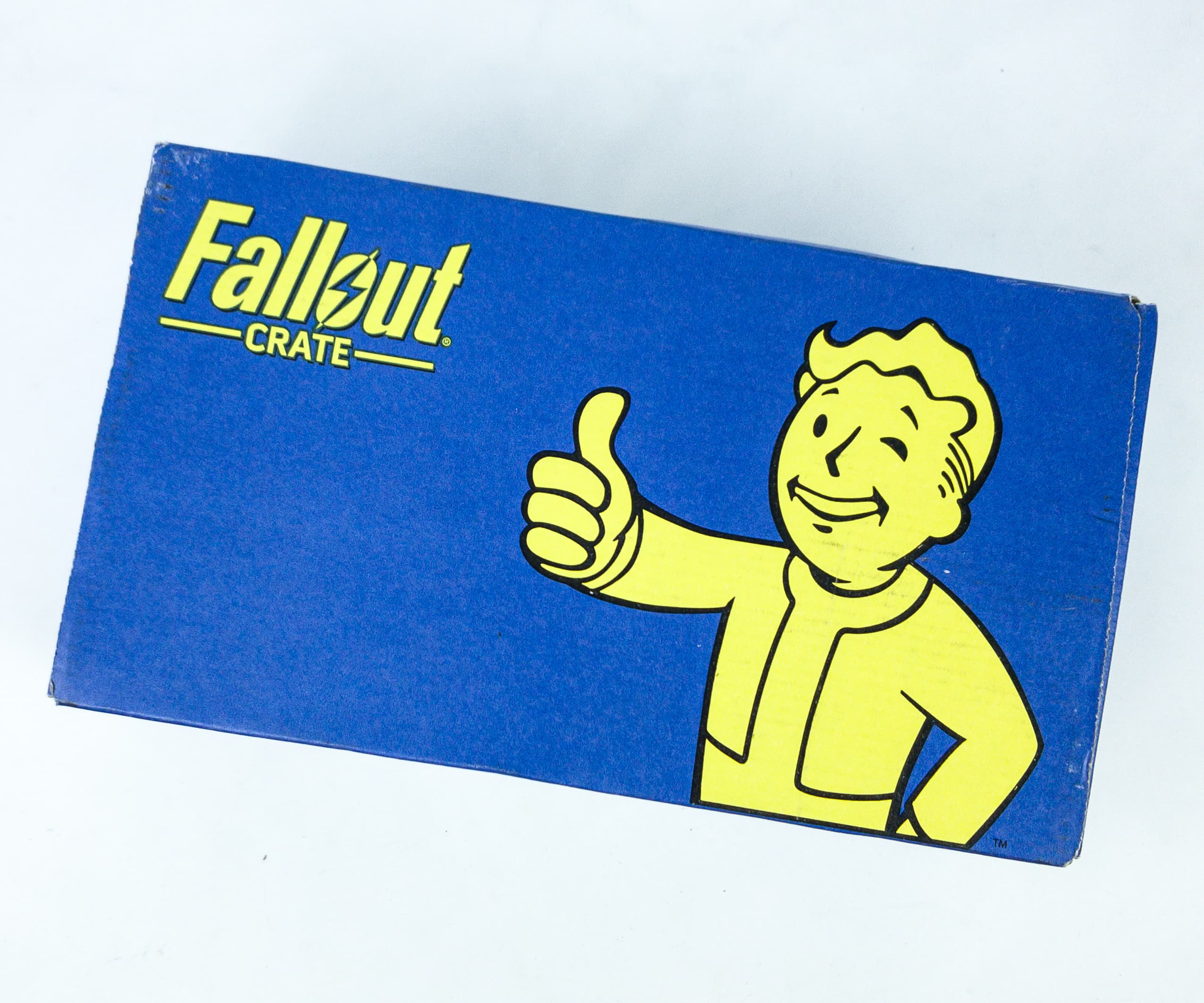 Fallout Crate is a bimonthly subscription box from Loot Crate that includes 4-6 items – each comes with an exclusive figure in every box plus a piece to a build-a-figure, along with other Fallout gear and collectibles. The subscription costs $34.95 + shipping bimonthly, or $49.99 international.
DEAL: Save 15% on any subscription when you use this link and coupon code HELLOSUBSCRIPTION15.
The box shows another blueprint of a weapon. In this case, it's the Tesla Rifle!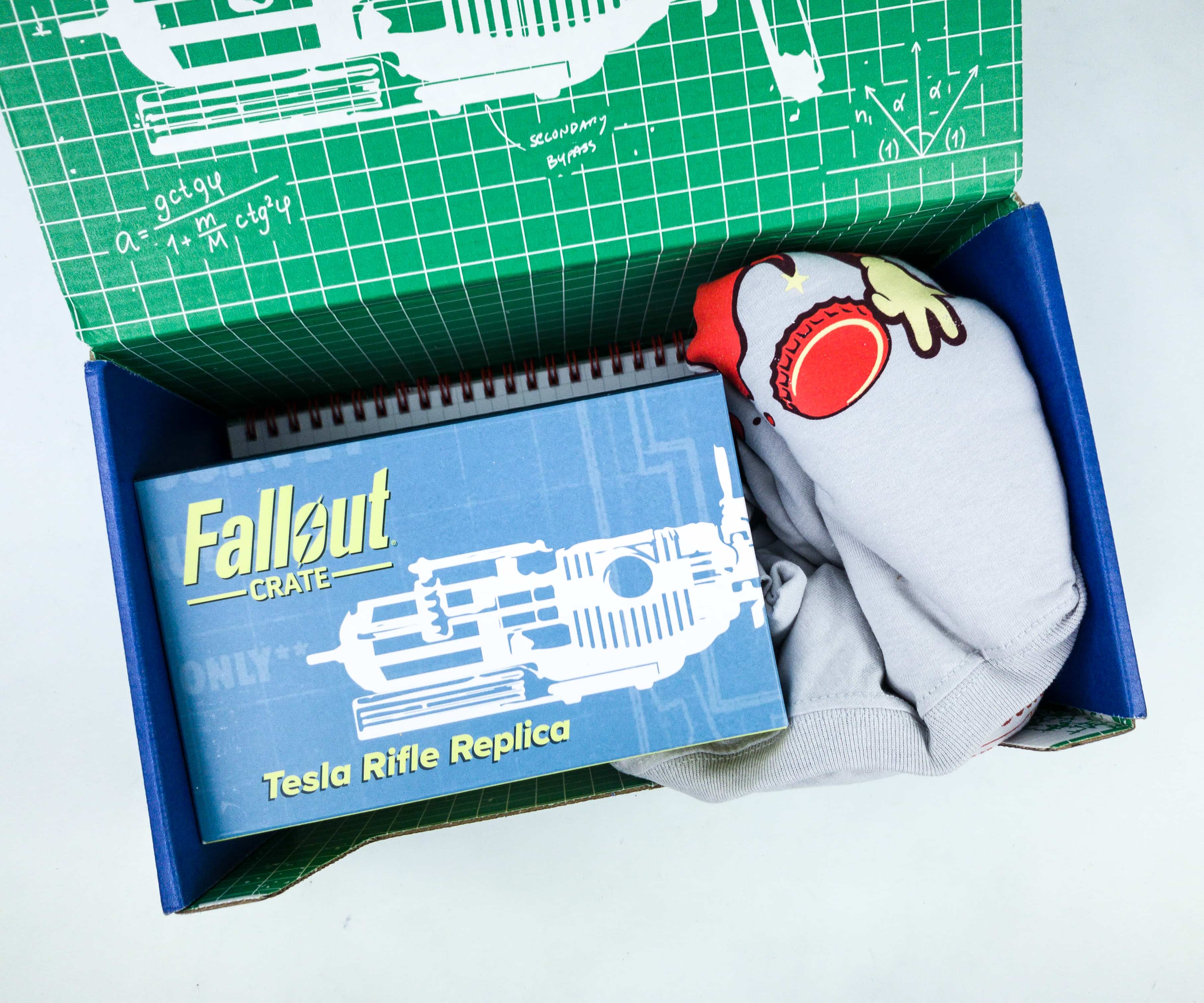 We're excited to see what's inside!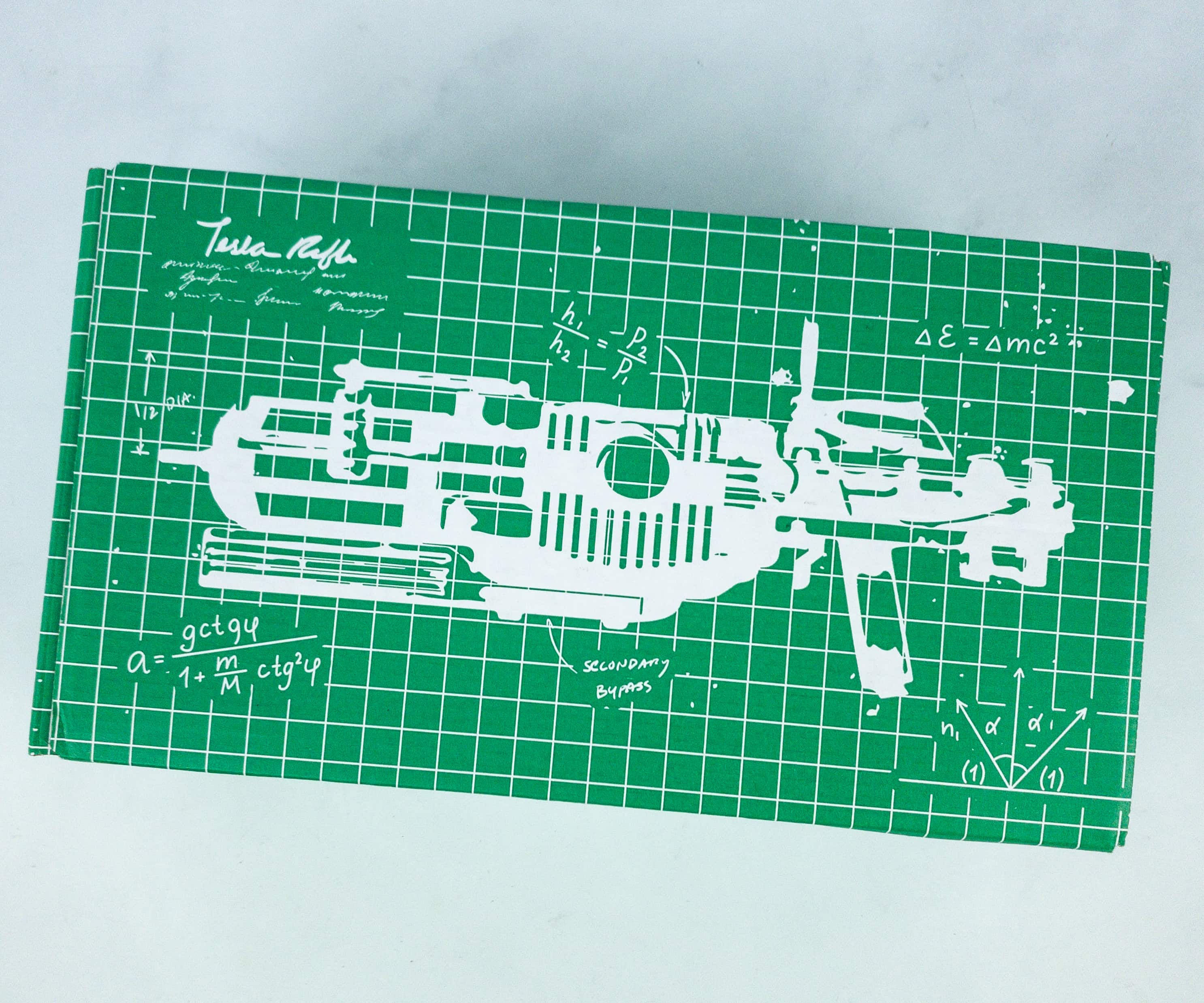 If you turn the box inside out, you can see the whole Tesla Rifle blueprint, along with some equations!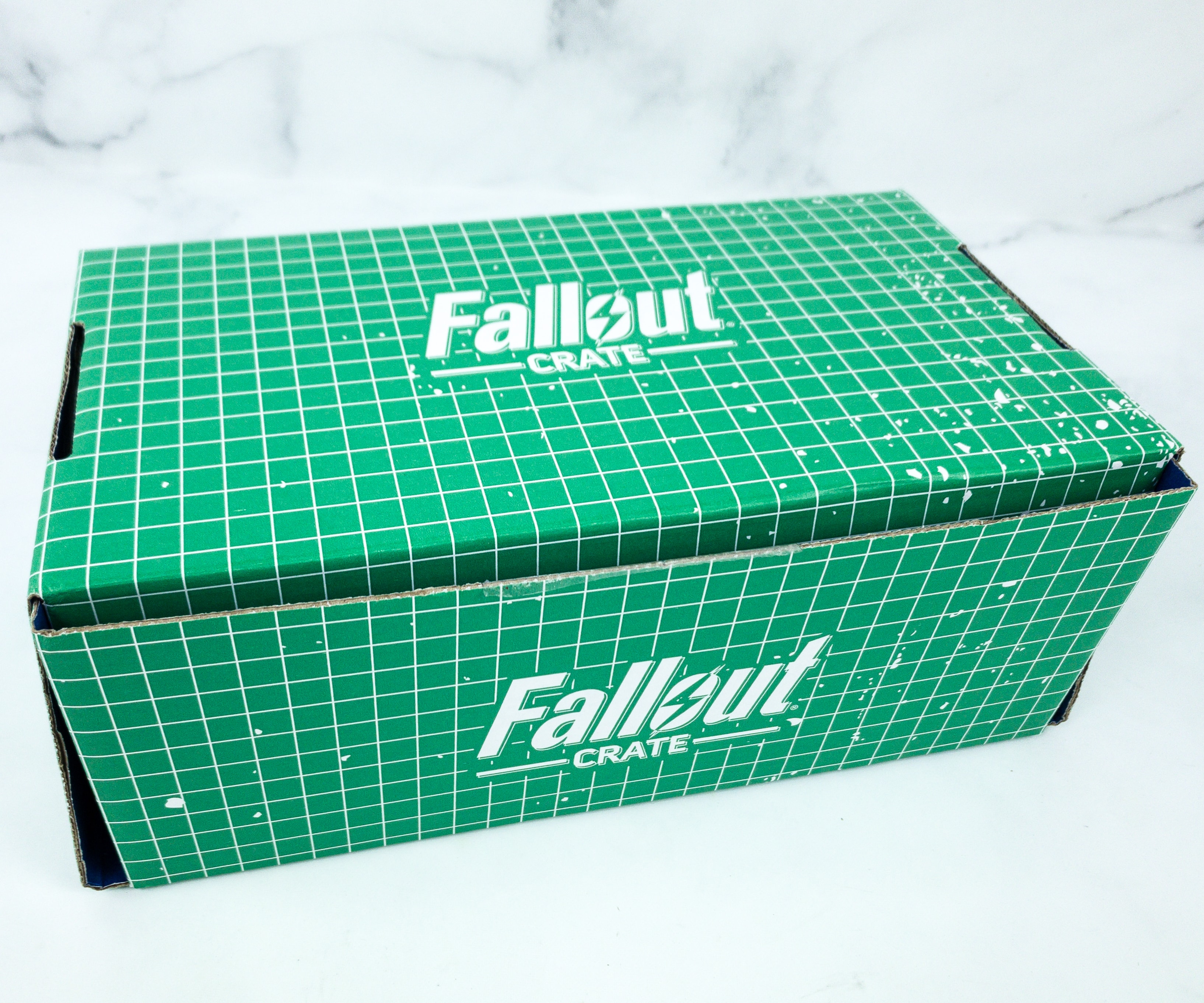 The boxes that feature the weapon blueprints are really cool!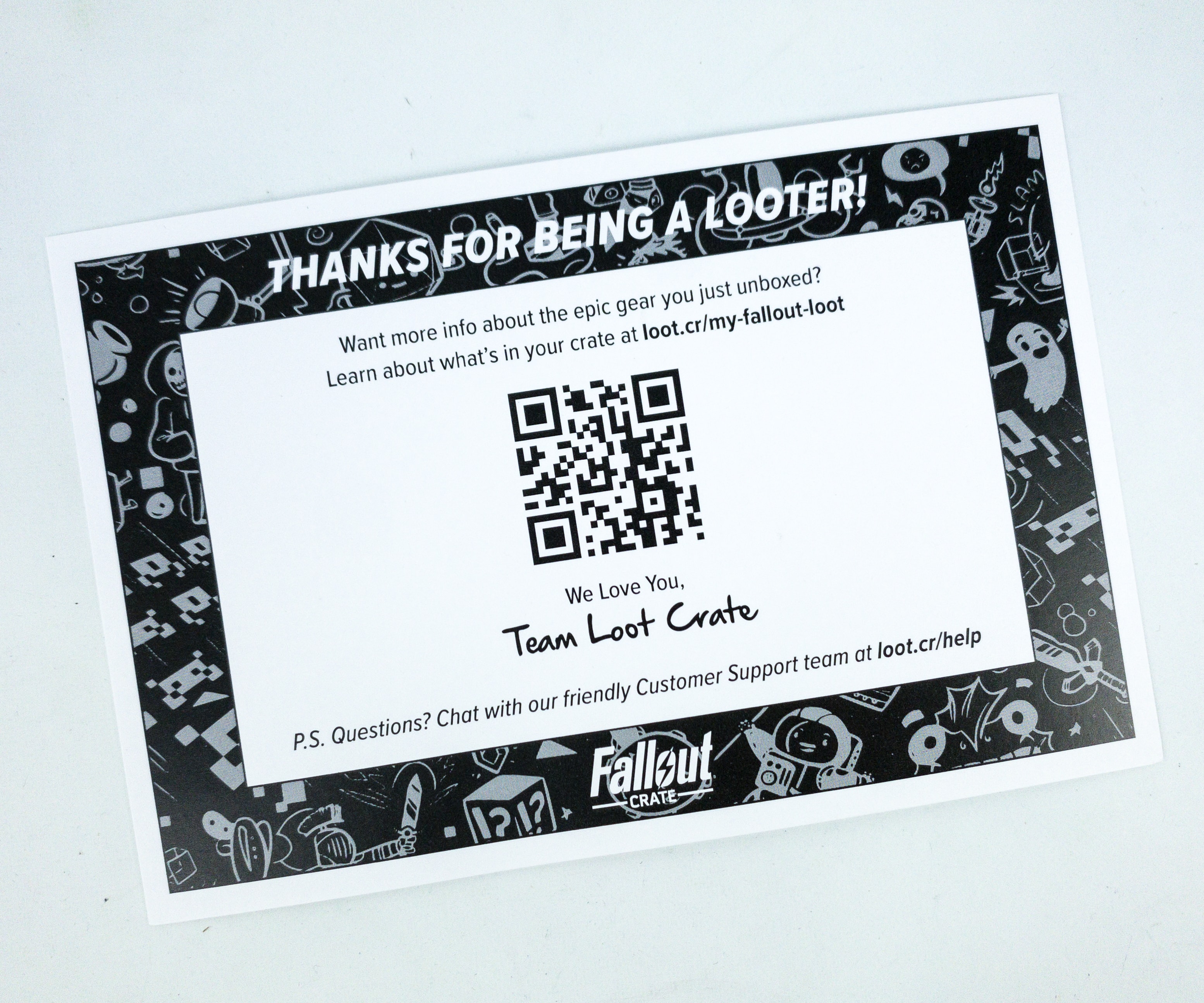 There's a card with a QR code that we can use to learn more about this crate. The theme for this month is EXPERIMENTAL!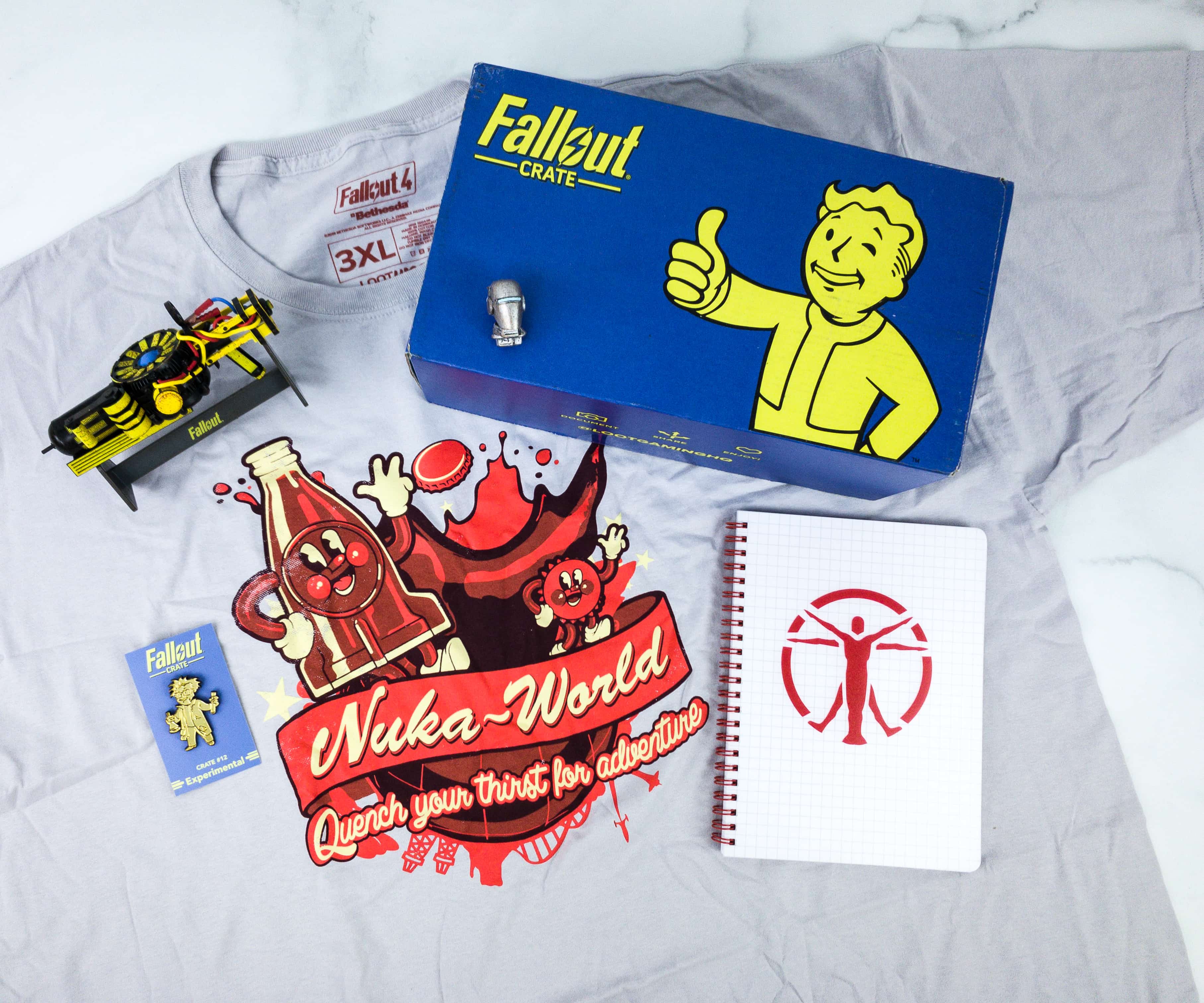 Everything in the October 2019 Fallout Crate!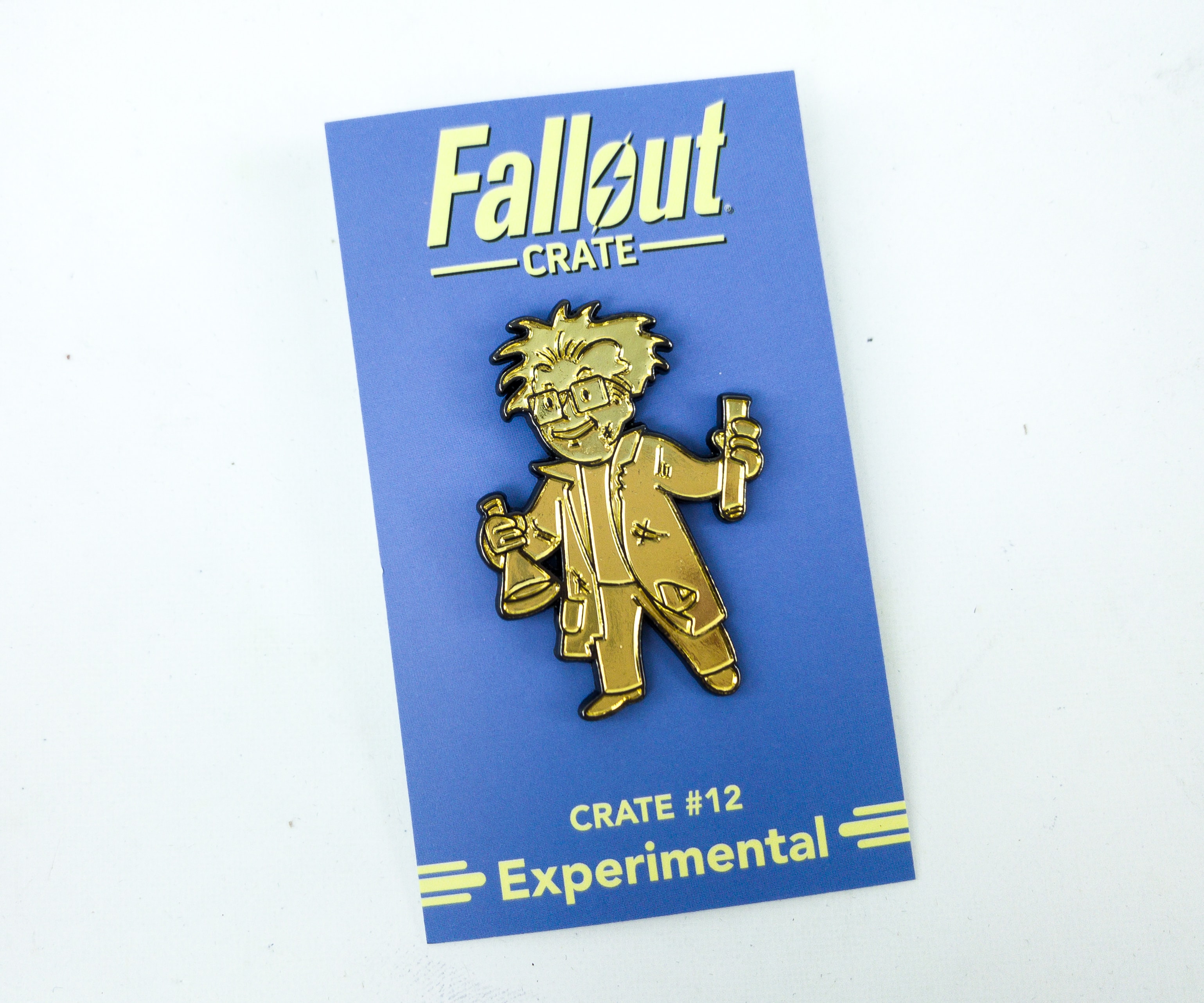 Fallout 76 Chemist Perk Pin. For this month's crate, I got the Chemist Perk pin. Subscribers will get it in the usual gold variant or the rare black variant. I got it in the usual gold.
The Chemist perk can double the number of crafted items. This perk also requires level 34 to use and spends 1 point by default.
The Institute Spiral Notebook. The Institute is an advanced scientific organization that is based on the Commonwealth, and it is known to produce synthetic humans (synths) of high enough quality to pass as true humans. Also, the Institute's presence causes paranoia for the people of the Commonwealth because of their "experiments".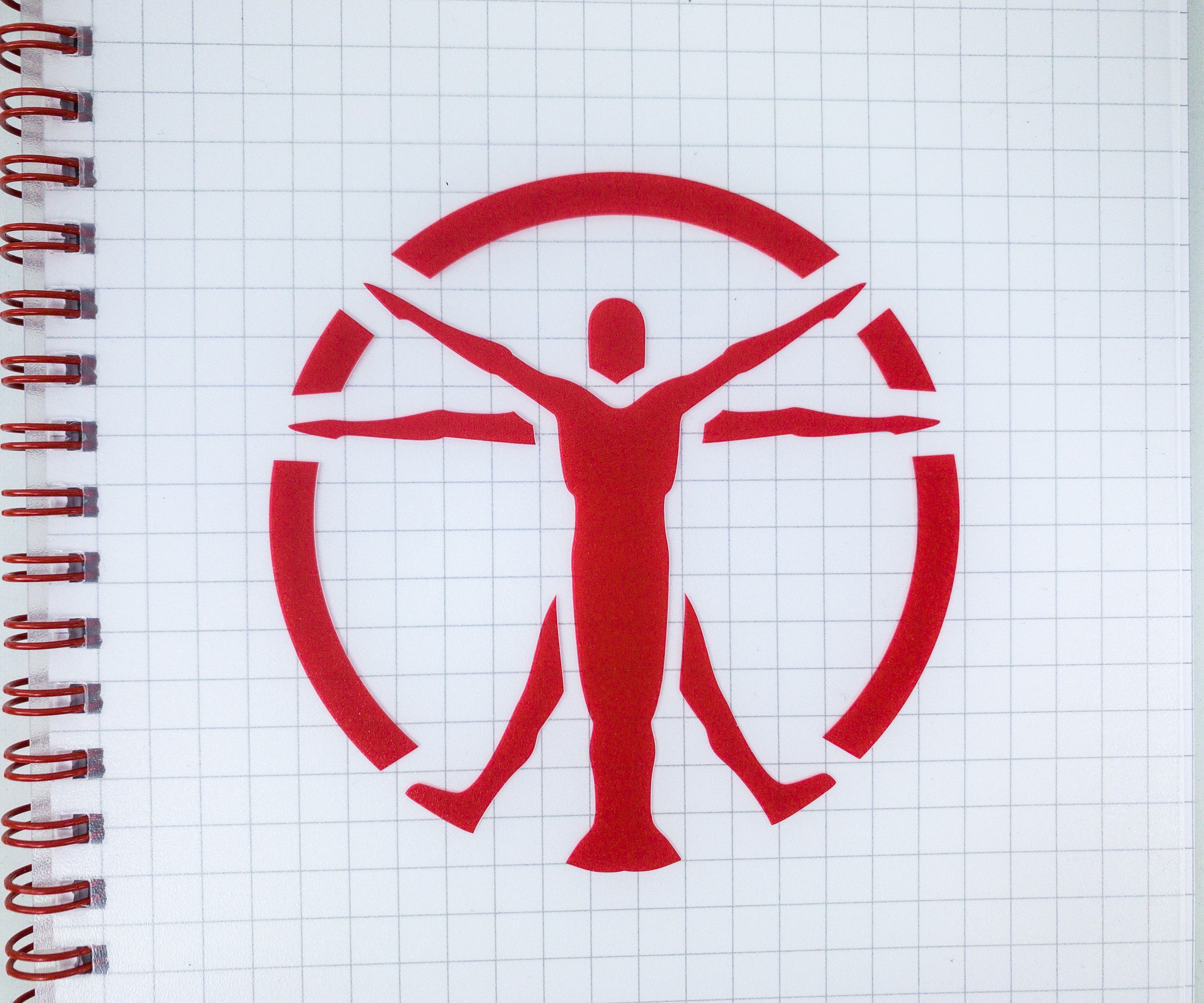 In front of the notebook is the Institute's logo that highly resembles Leonardo Da Vinci's The Vitruvian Man.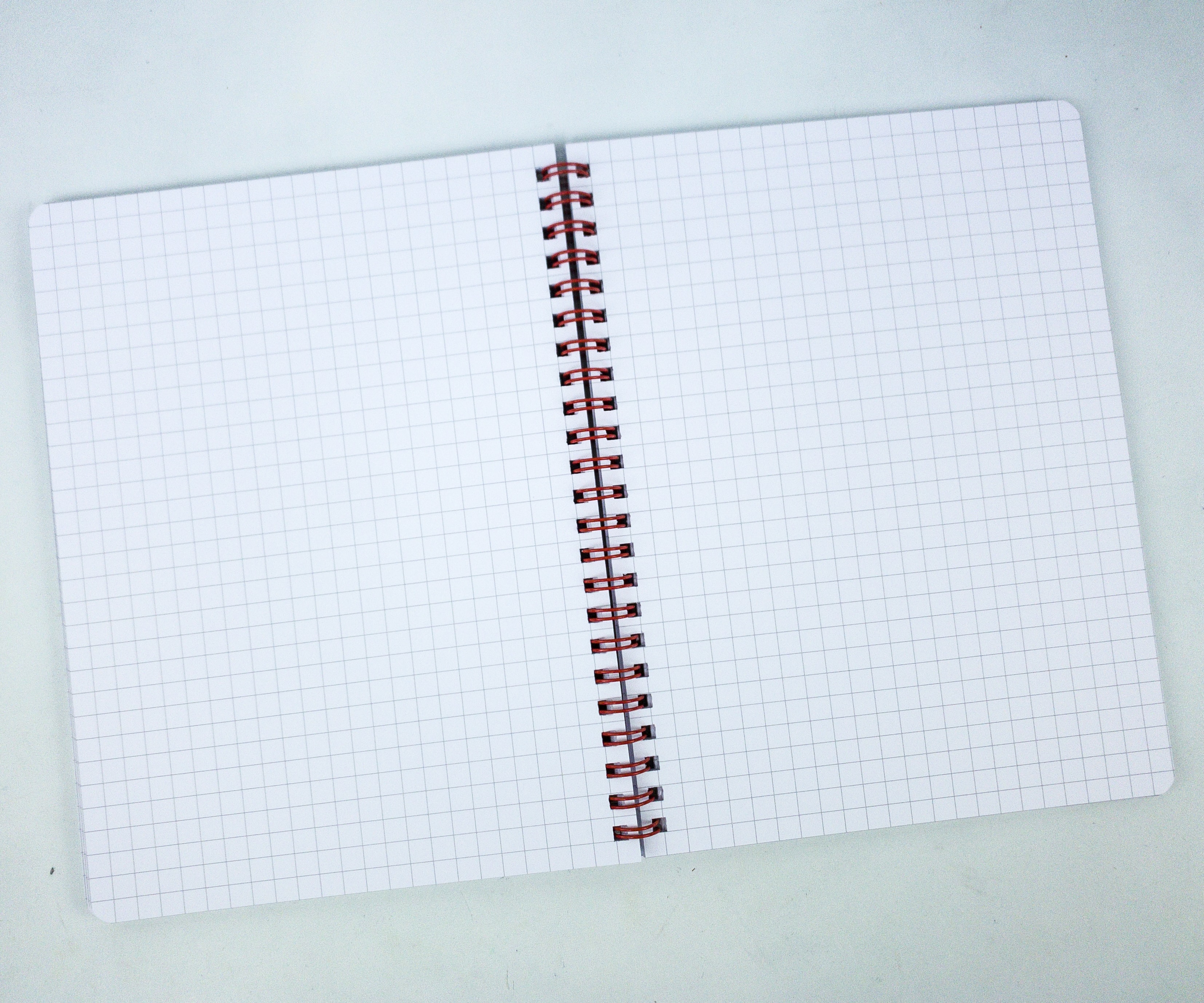 All the pages inside the notebook are gridded, and it'll be perfect as a lab notebook where you can take down notes and results in a cool and organized manner. The problem with spiral notebooks is that the pages can be easily torn out of the notebook, but this one looks very much secured.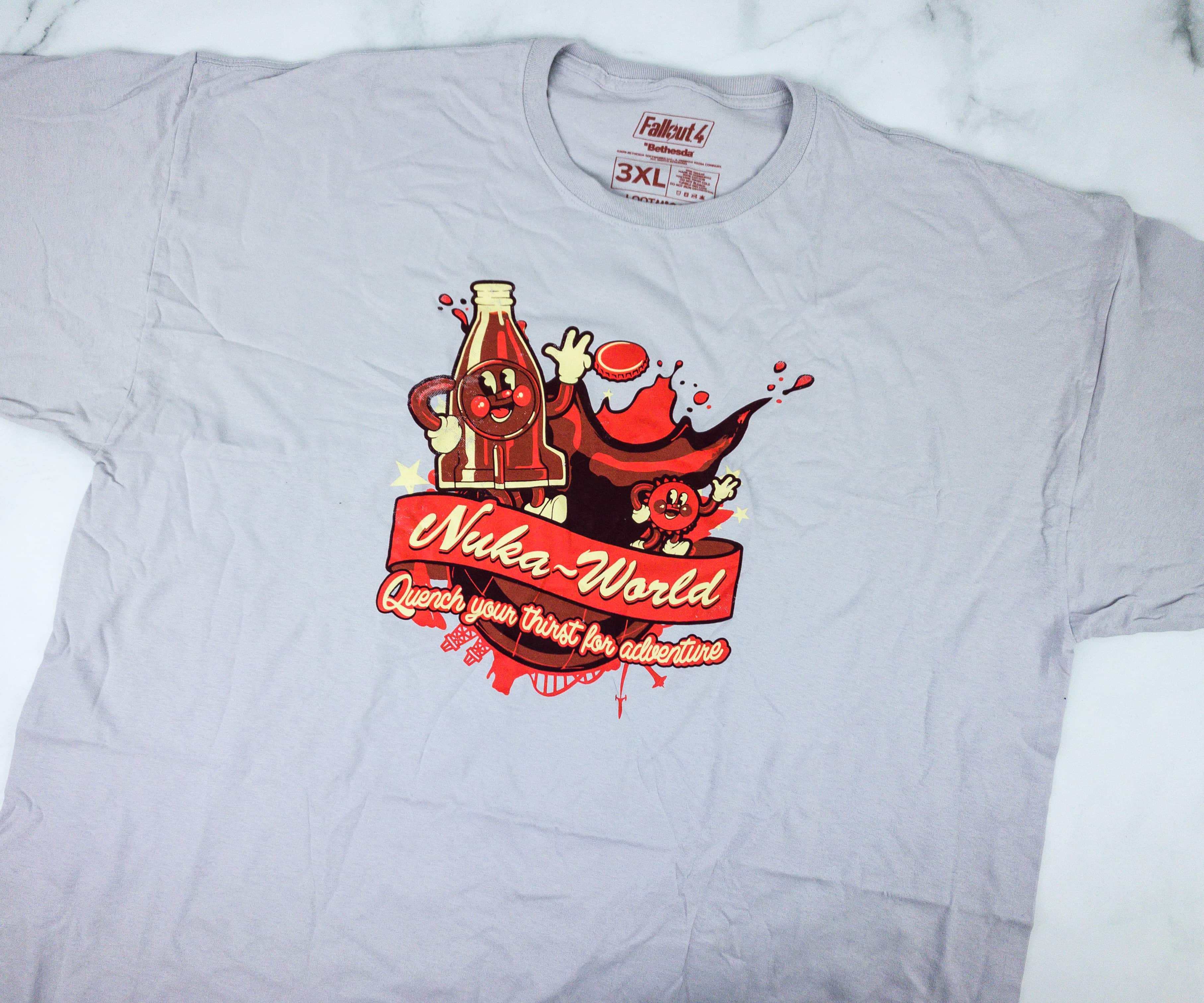 Nuka World T-Shirt. This month's featured shirt is a cool Nuka-World gray shirt. It's made with soft and breathable fabric that makes it comfortable to wear.
Of course, we are all familiar with the "cola" design on this one. The print is a classic and it looks really amazing!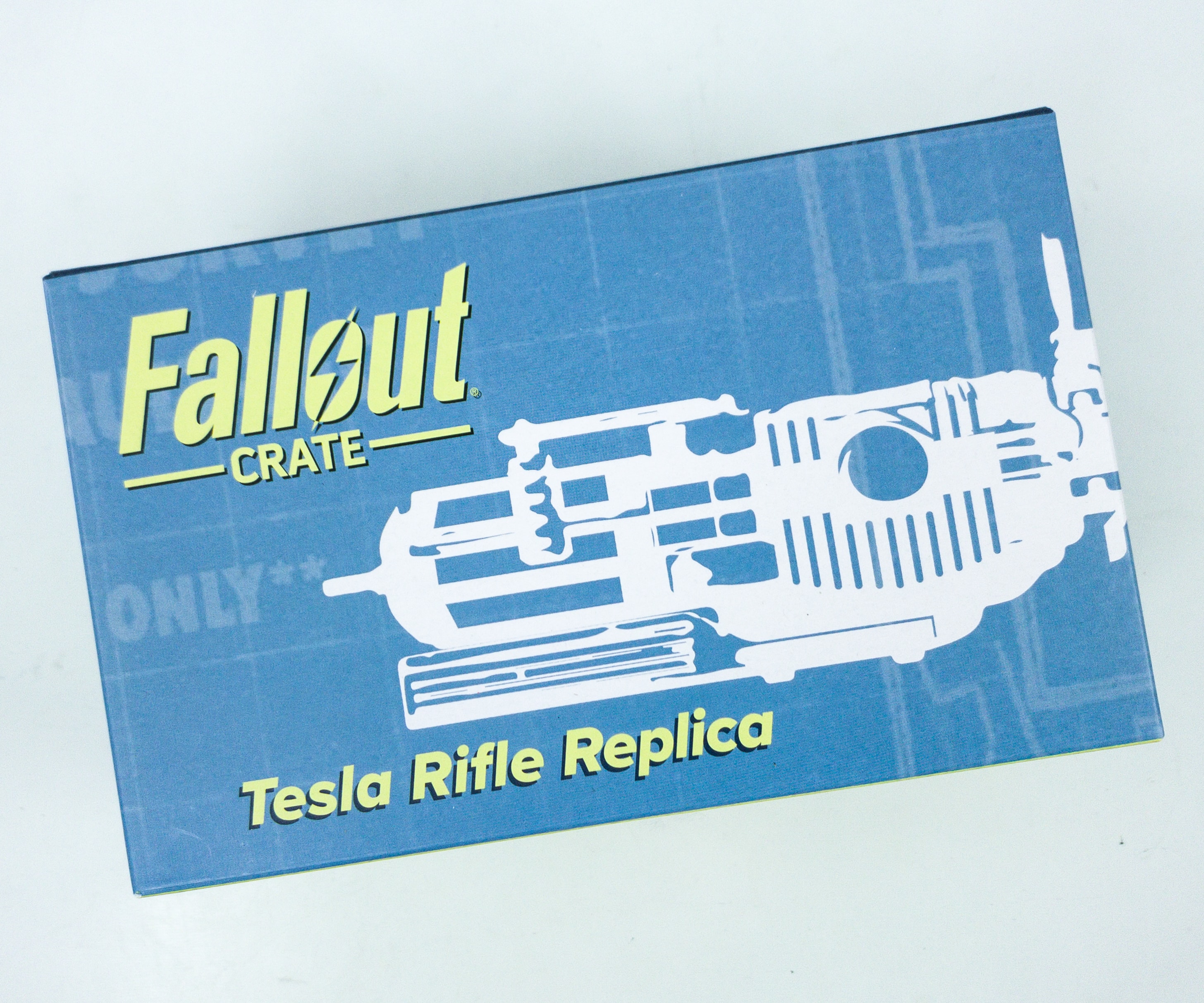 Fallout 4 Tesla Rifle Scale Replica. The weapon replica we got this month is the Tesla Rifle! It comes in its own box!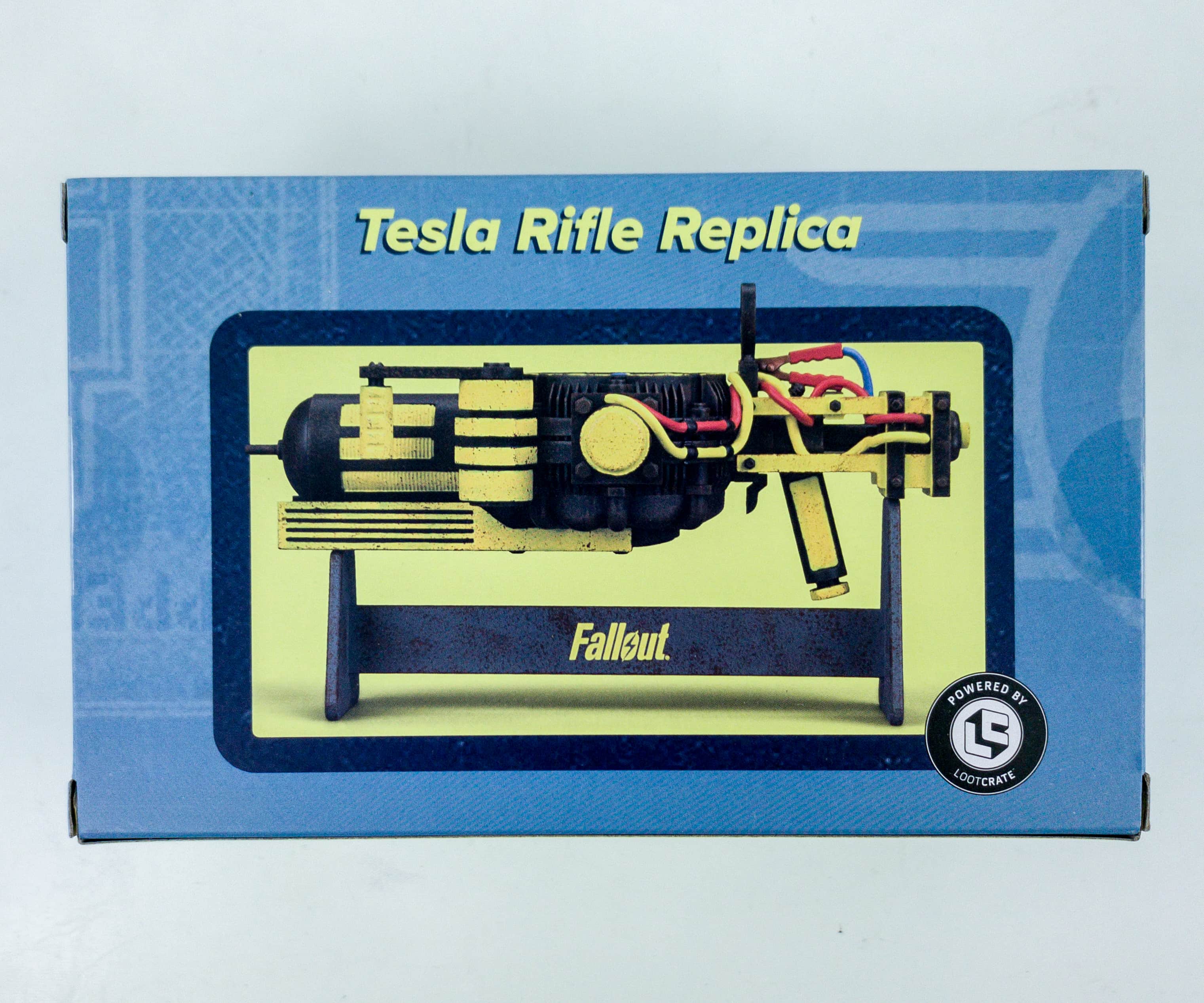 It is a unique weapon in the Fallout 4 add-on Automatron.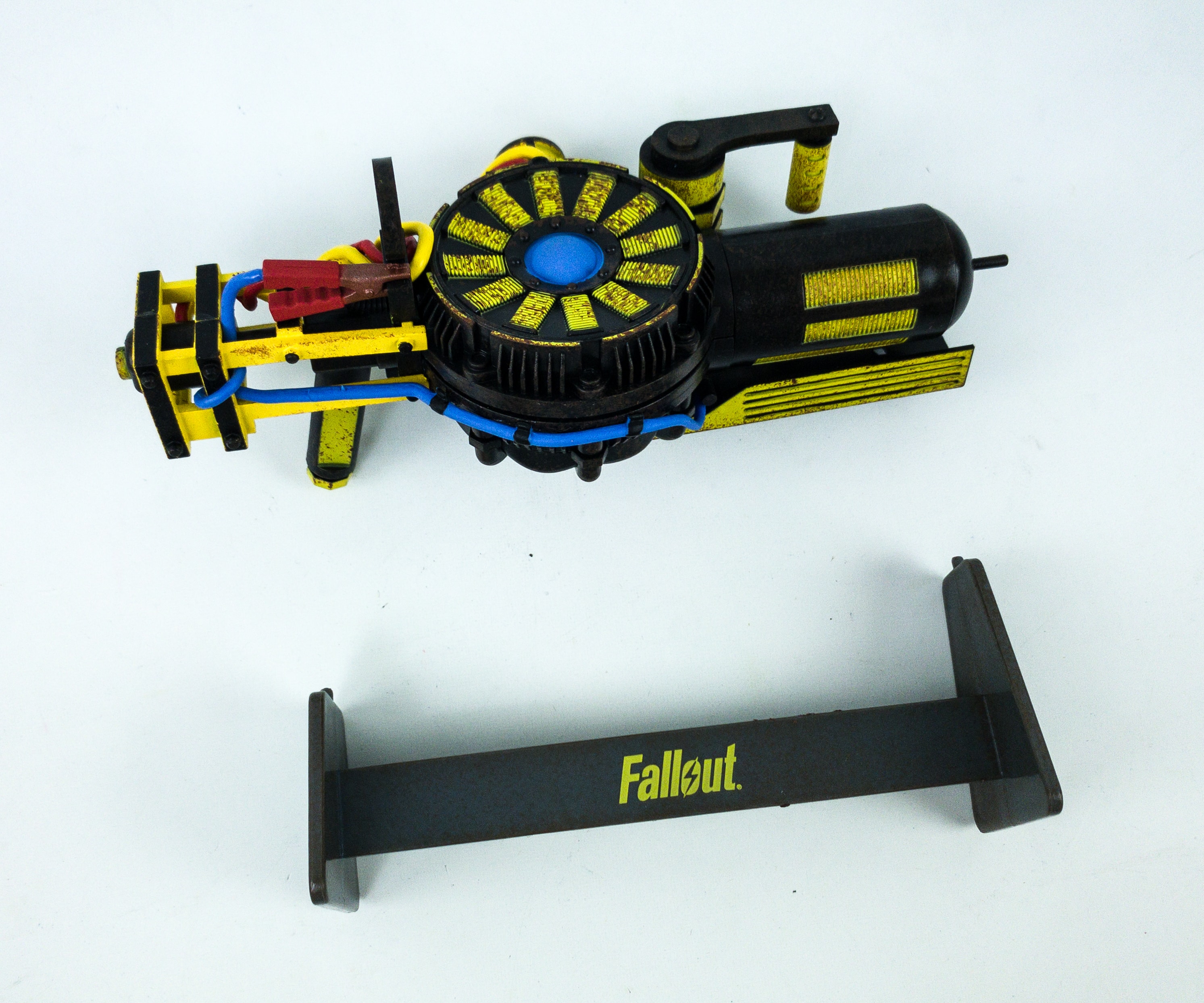 The figure consists of 2 easy-to-assemble parts. Even kids can easily assemble and display it right away!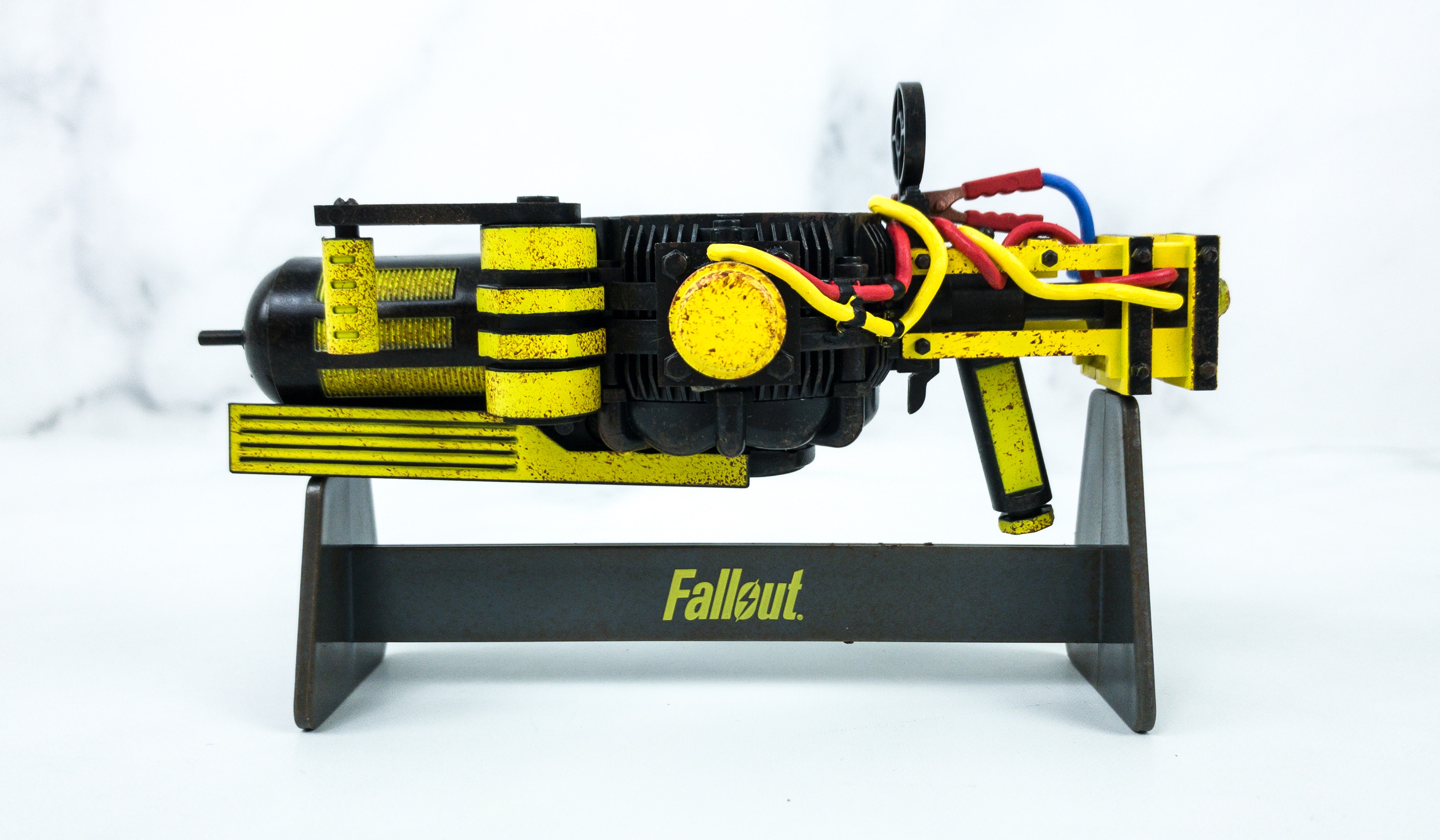 I like that the weapon is mainly bright yellow. In the game, this weapon bears the unique Lightning legendary effect, and it also fires an electrical discharge that arcs between targets and uses fusion cells as ammunition.
And due to its arcing nature, the Tesla rifle is capable of damaging multiple enemies at once, but with a limited range. It is best to use for close range crowd control.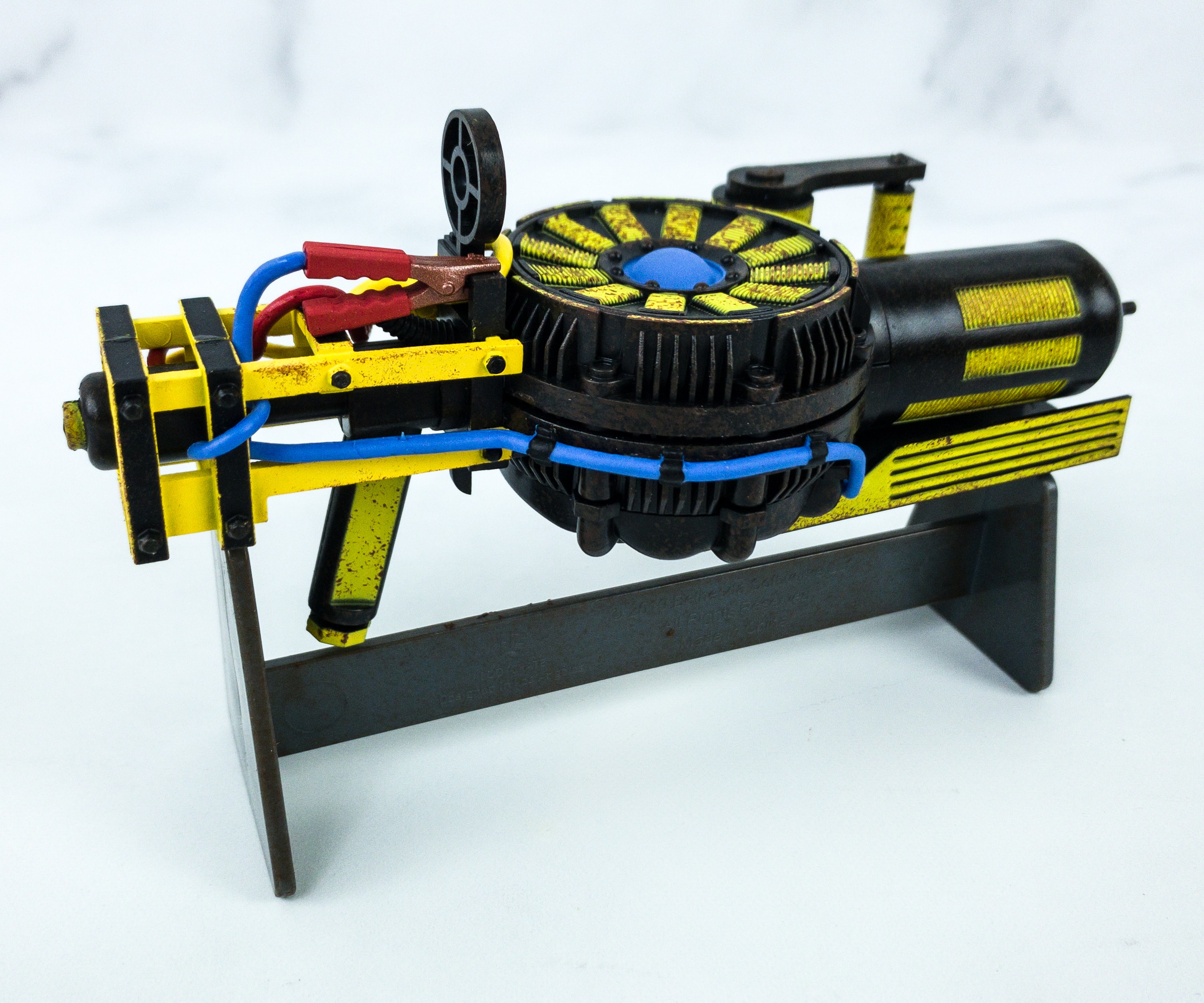 Also, in the game, the weapon can be looted from Ivey at the end of the quest Headhunting in the Fort Hagen hangar.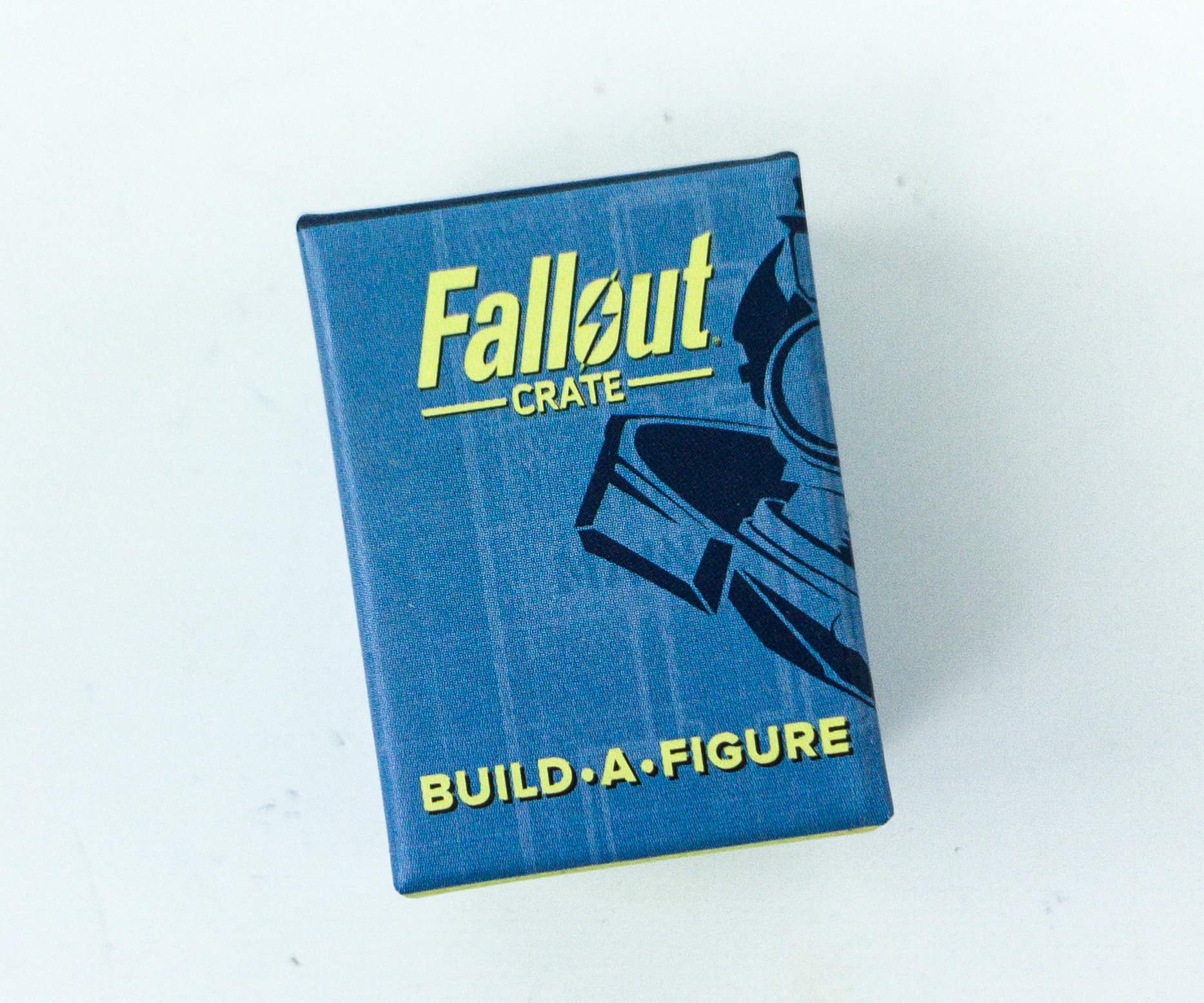 Liberty Prime Build-A-Figure Head. Every Fallout Crate contains a part of the Build-A-Figure until it gets completed. The legs are already complete, the arms are complete as well, and all we need is the figure's head!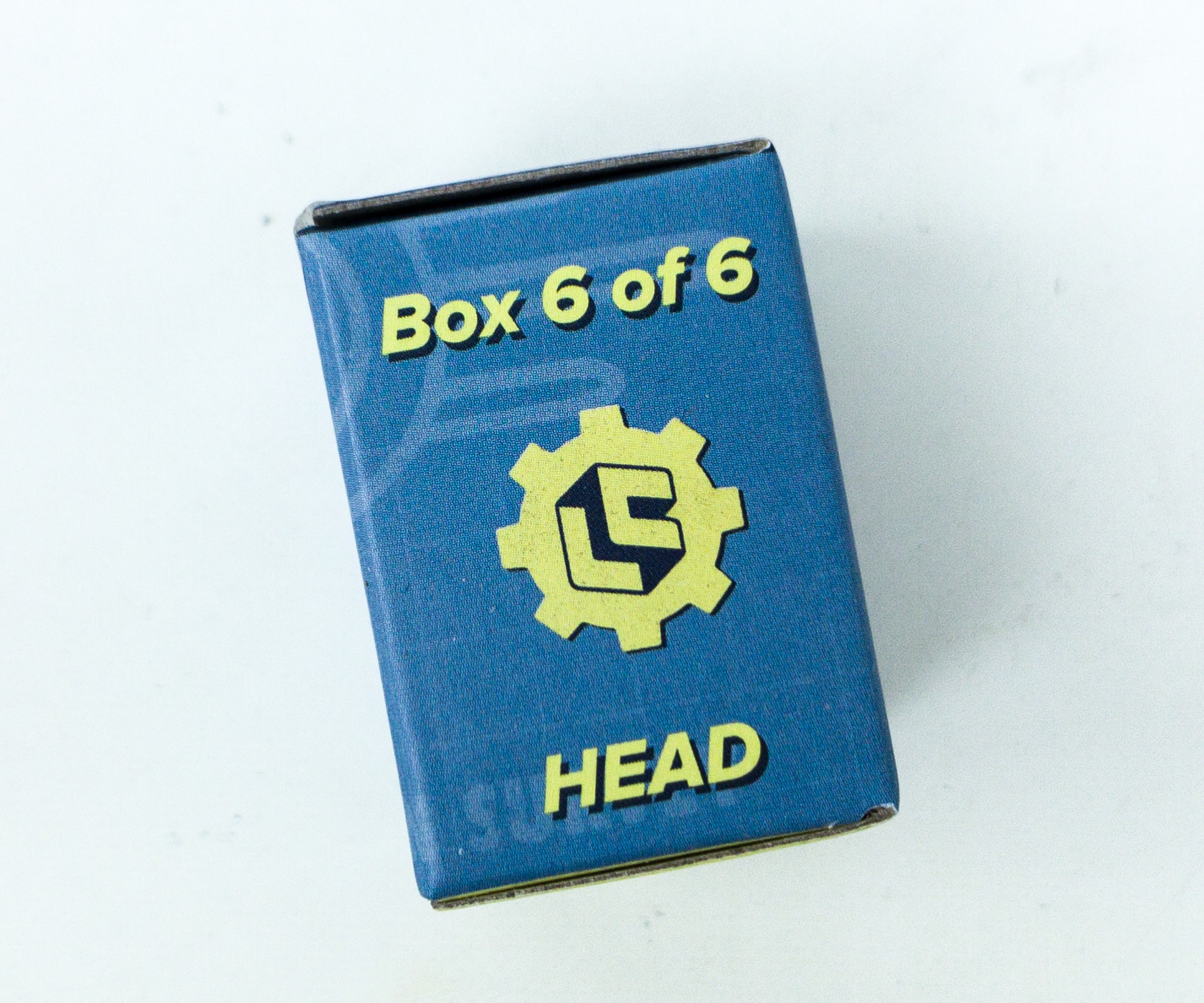 There's a total of 6 parts to complete this figure, and now I got part number 6! I am so excited to finally build the whole figure!
Liberty Prime (later Liberty Prime Mark II if rebuilt) is a unique U.S. Army robot found at the Citadel. It stands 40 feet (12.19 meters) tall and is armed with a powerful eye laser and tactical nuclear bombs, making it a major combat asset.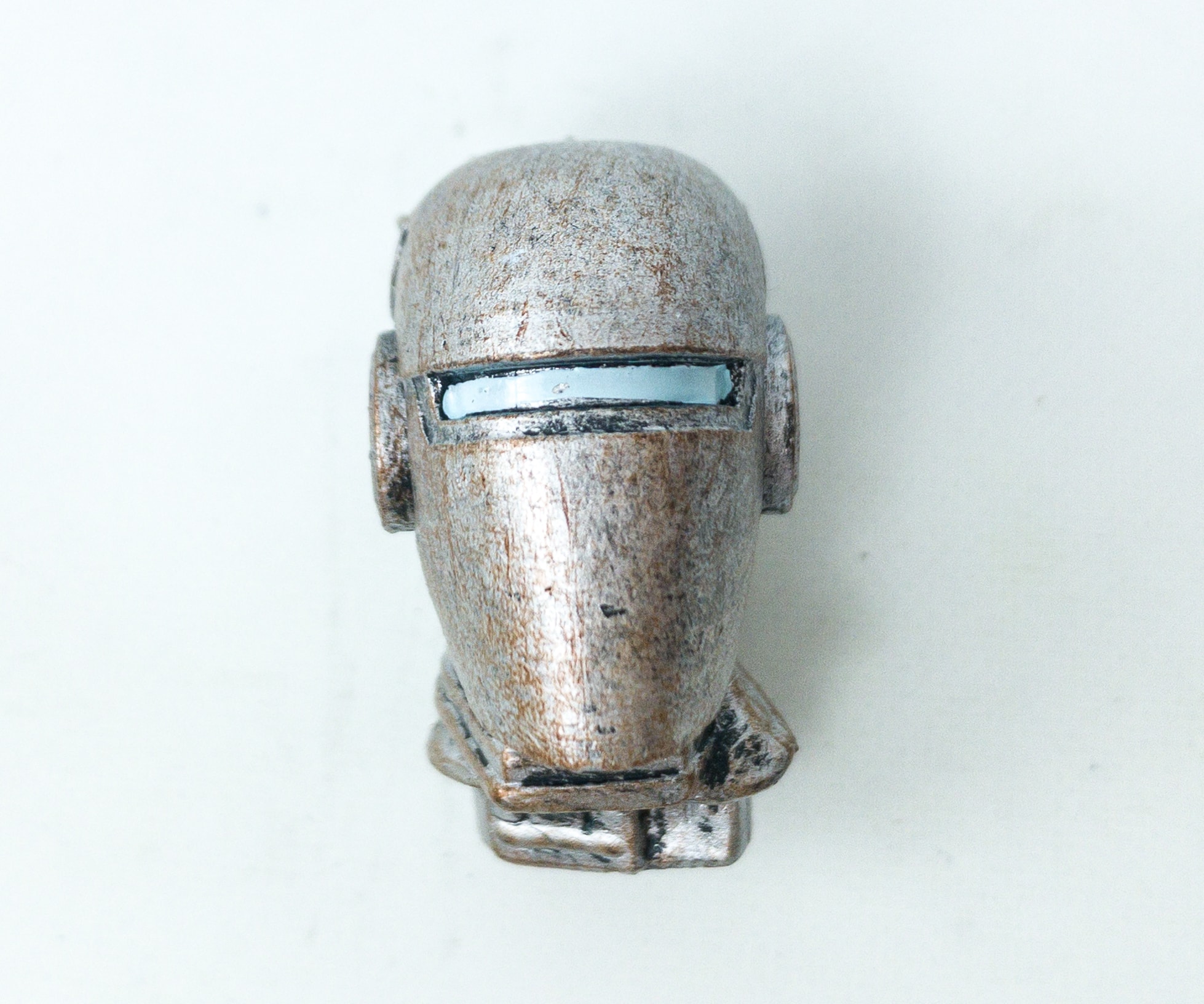 The figure has an overall rustic finish, which makes it look totally cool!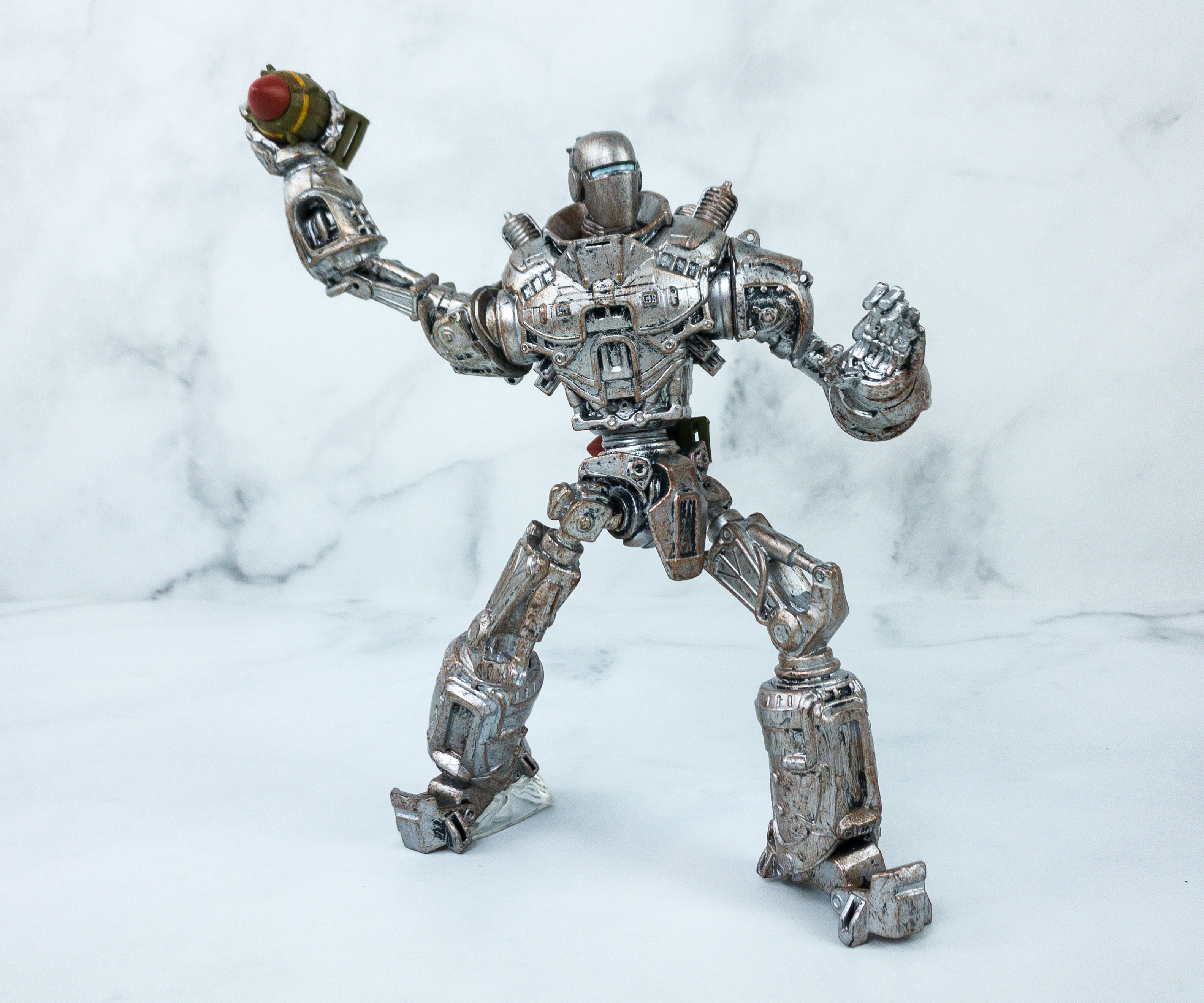 Finally! Our Liberty Prime figure is complete and it looks rad! It looks like Liberty Prime is about to throw a nuke!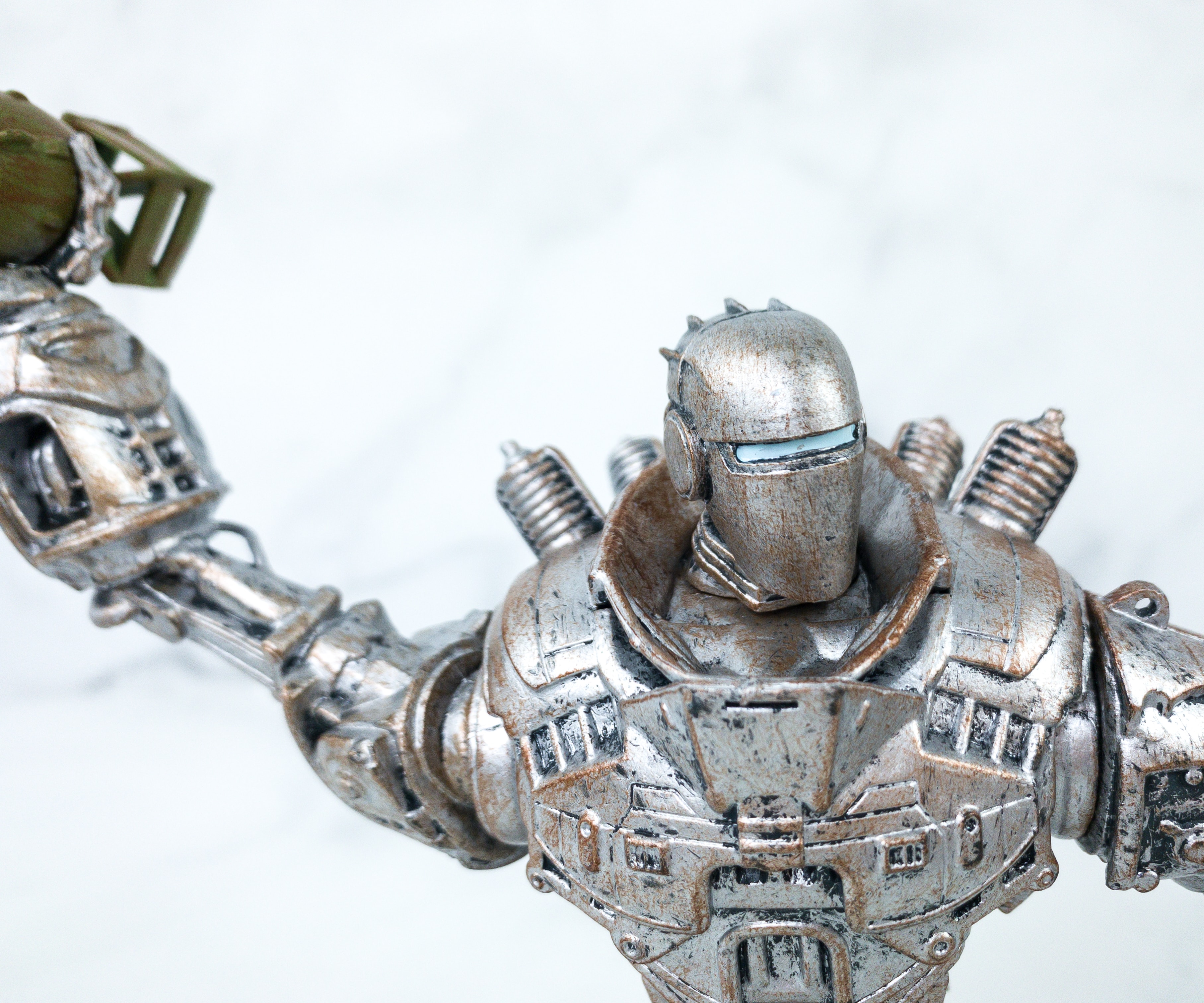 I feel so happy looking at my completed figure, and I wonder what's the next build-a-figure on the next boxes!
This is another amazing box that contains cool items Fallout items. I like the Chemist perk pin and the cool lab notebook! The weapons replica is back and the Tesla Rifle is one of my favorites! And the main reason why I love this month's box is that I was able to finally complete my rustic and cool-looking Liberty Prime figure! It made me excited for the next set of pins and figures to build as well! Fingers crossed that all is getting back on schedule!
What do you think of this edition of Fallout Crate?