L.O.L. Surprise Box has a new deal!
Get a FREE ITA bag when you sign up for the L.O.L. Surprise! Box annual plan! Just use this link to get started!
Annual subscribers will now be getting a FREE and EXCLUSIVE ita backpack to showcase their L.O.L. Surprise! Box pins.

Each L.O.L. Surprise! Box comes with an adorable pin, featuring themes from that quarter's box. The best way to show off the pins is with this exclusive backpack, featuring a sparkly window to fasten your pins behind — ensuring that they will not fall off and get lost.

The backpack ($24.99 value) is FREE for new annual subscribers.
Here's how it looks: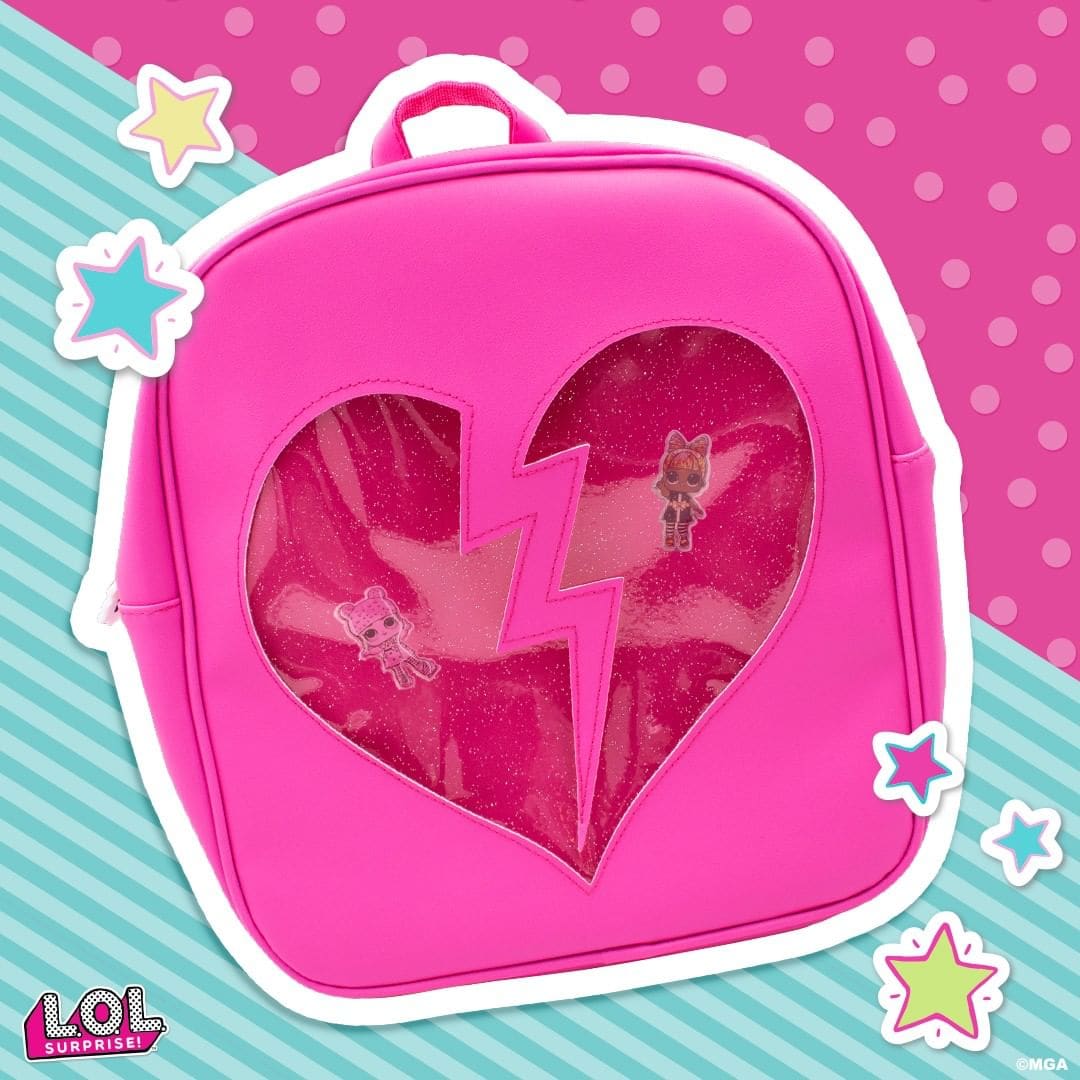 Plus, the Spring 2020 L.O.L. Surprise Box is now available to order!  Each box is $38 per quarter, and will start shipping this mid March!
Our newest subscription box is in partnership with L.O.L. Surprise!, the children's toy phenomenon that has captured the interest of kids around the world with the thrill of unboxing and collection. L.O.L. Surprise! toys are creatively packaged to gradually reveal surprises as they're opened.
We have the theme spoilers for the Spring 2020 L.O.L. Surprise Box! The theme is ELECTRIC DREAMS.
What you'll get:
Your #LOLBox subscription delivers new surprises every season (4 times a year). Each box contains 6-8 L.O.L. Surprise! goodies for kids to wear, use, and play with. These are custom-made, exclusive items that you can't get anywhere else! PLUS, every box comes with a randomly selected L.O.L. Surprise! Doll, Pet, or Lil Sister from an existing series.
See all our LOL Surprise Box reviews to find out more about the type of items that come in this box!
Are you getting L.O.L. Surprise Box?