The Korean Snack Box is a monthly subscription box dedicated to premium Korean snacks. The subscription starts at $14.95 each month (Medium and Large boxes available), with free worldwide shipping. Each box comes in a beautiful Bokjumeoni (traditional Korean silk bag) with 5-10 or 10-15 items and tasters. You can now find the previous month box and earlier month's boxes in the Korean Snack box shop.
This is a review of the large $24.95 per month Korean Snack Box.
DEAL: Get $2 off your first subscription box with coupon code HELLOKOREA.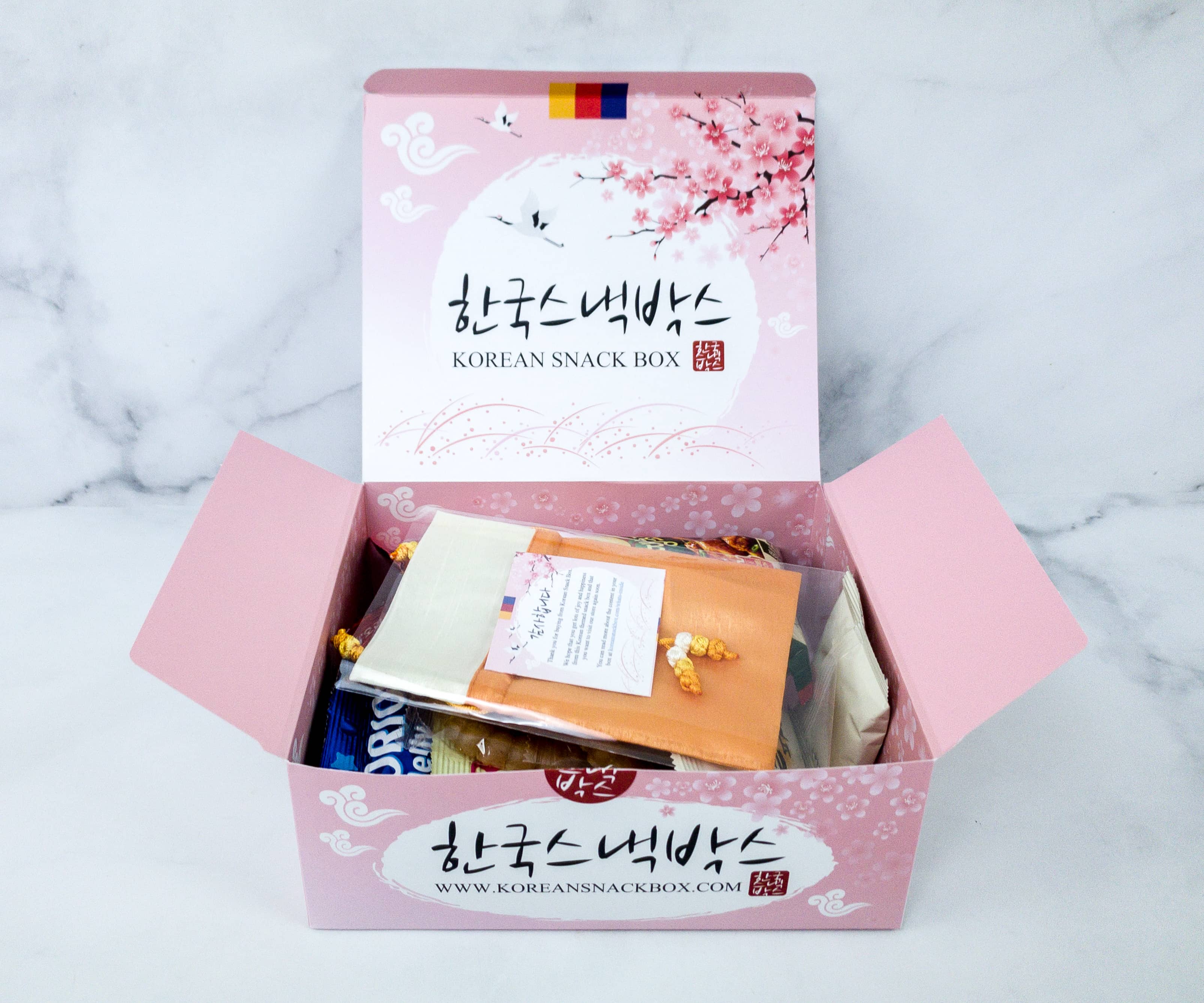 The box has improved. Instead of the usual plain box, it's in pink and cherry blossoms-inspired.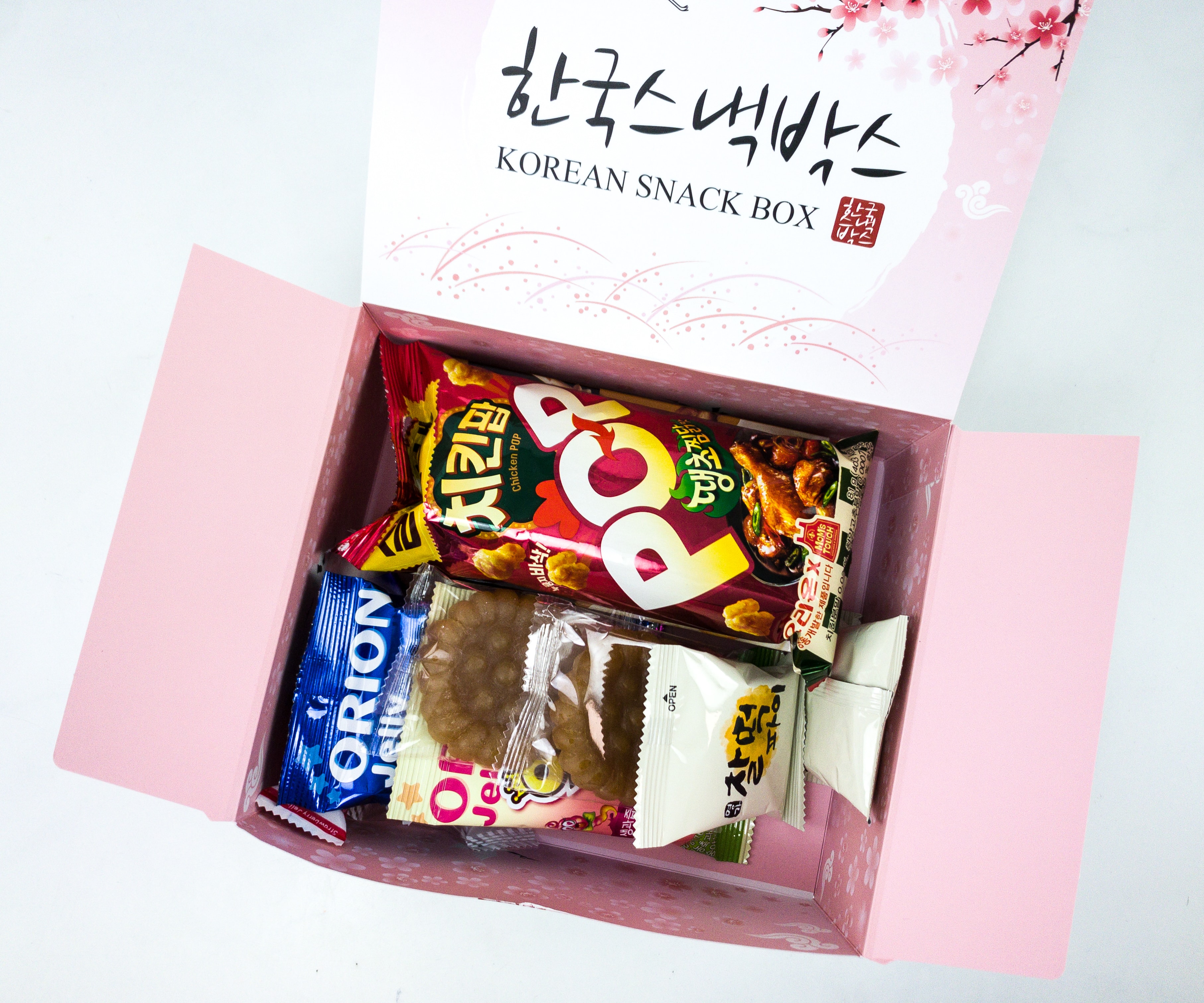 The theme for this month is New Year 2020!
The card did not list the items in the box. Instead, they informed us that more information about the box contents can be found on their website.
This month's box includes an orange Bokjumeoni. It is reusable as a purse, pouch, or even as a makeup bag!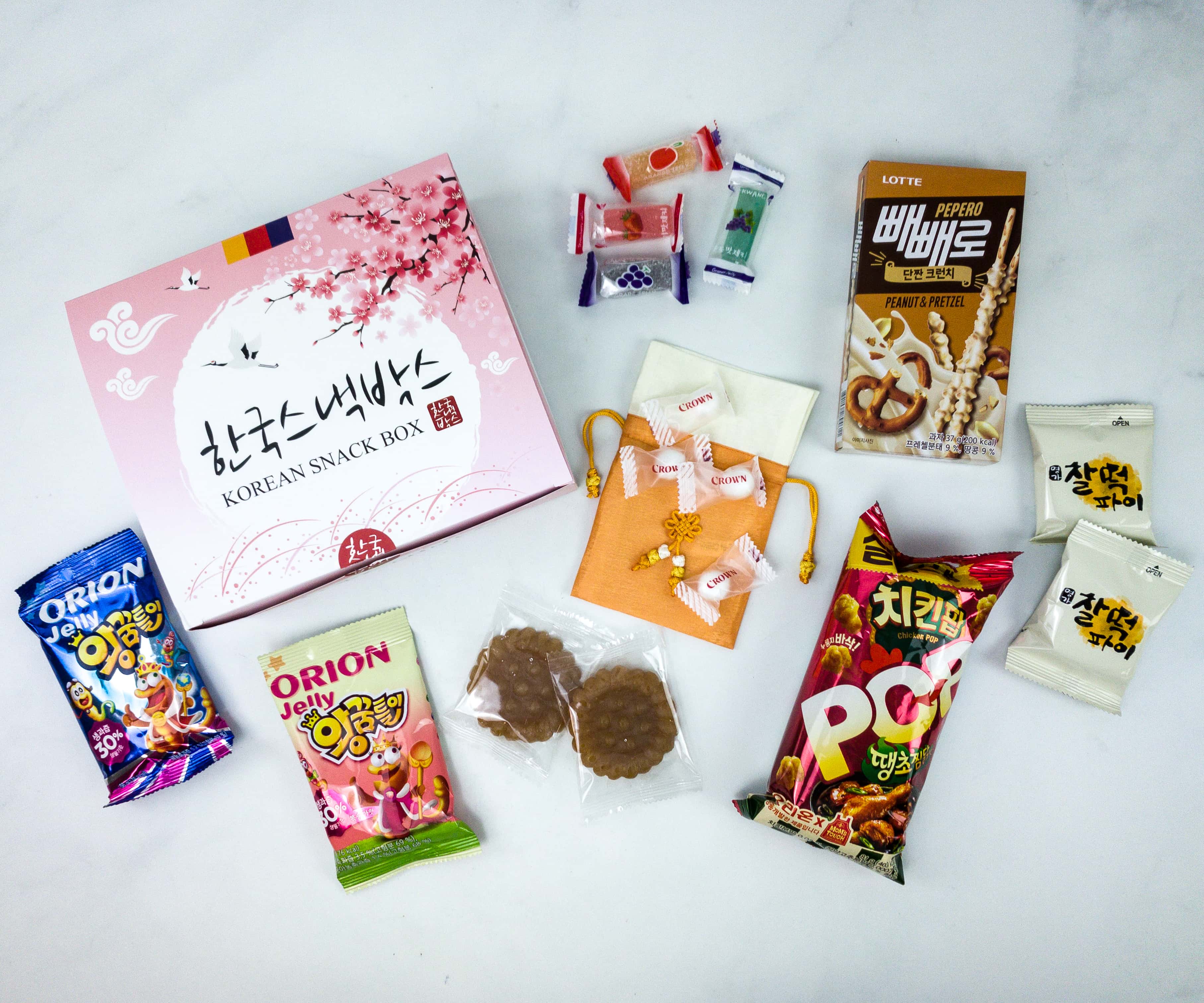 Everything in my box!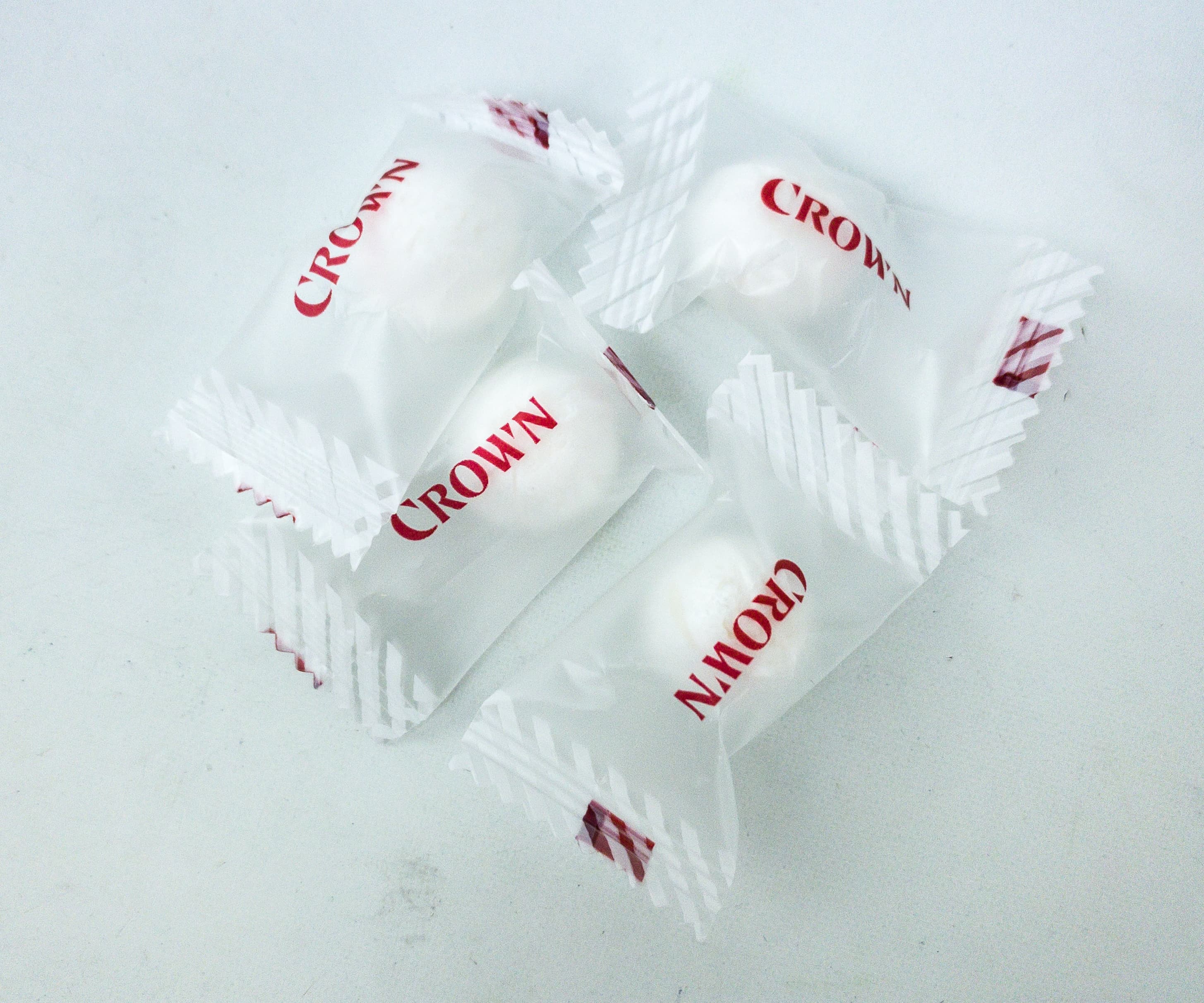 Peppermint Candies / 배단박하 캔디. These individually wrapped candies are round and hard-shelled. They're peppermint flavor, which leaves a cool and refreshing feeling in my mouth!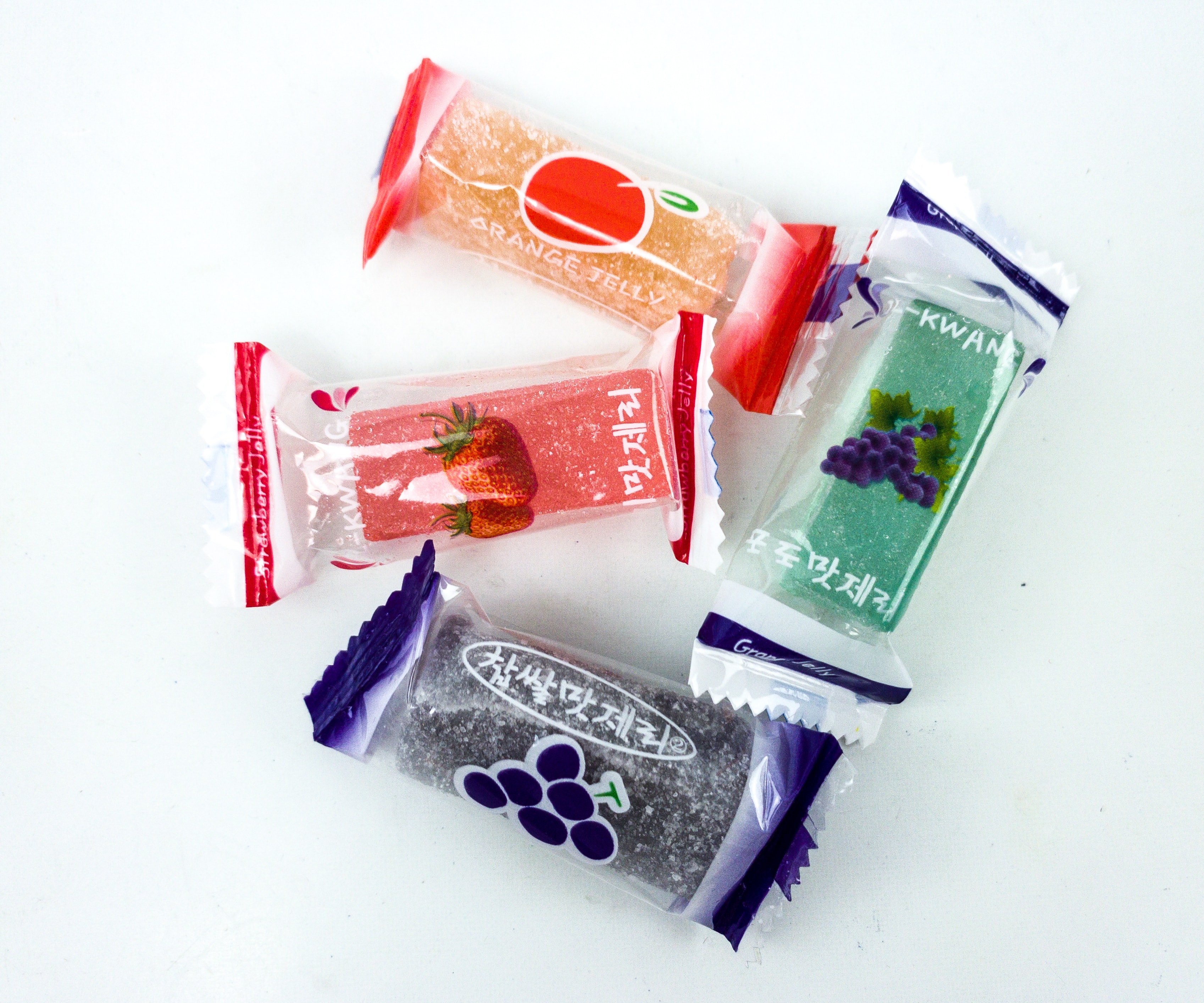 Jonghab Assorted Jellies / 종합젤리. These individually wrapped jellies come in different fruity flavors such as orange, strawberry, and grapes. Each piece was so juicy and absolutely chewy!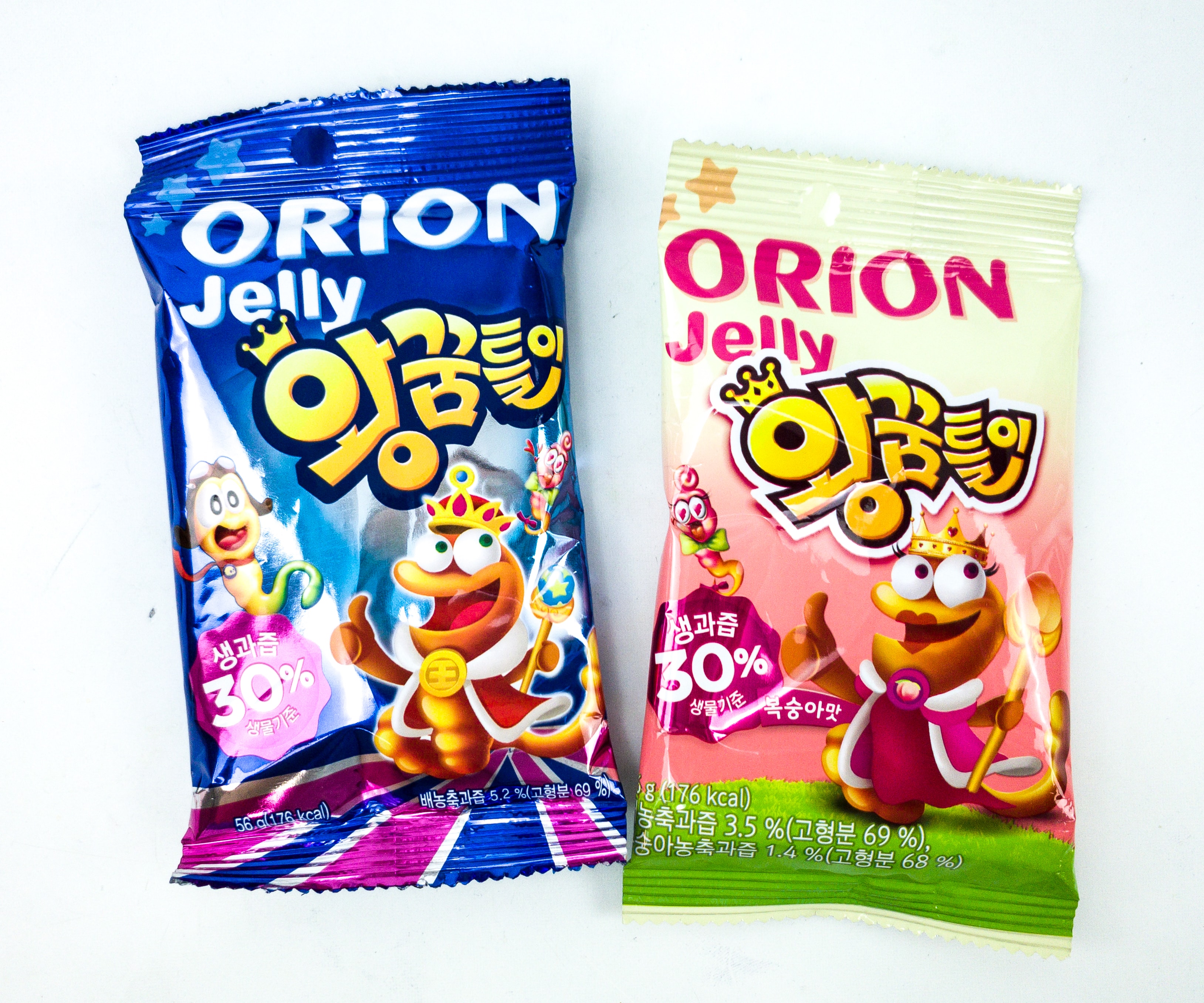 Wanggumteuri / 왕꿈틀이. We got two packs of these worm-shaped gummy candies! They were sweet, chewy, and yummy. What's great is that you can stretch them, bite them, or even divide them into small pieces before fully munching them. No one ever liked worms, unless they are gummy candies!
Chicken Pop / 치킨팝. This chicken-flavored rice puff snack looks and tastes like actual chicken pops or deep-fried flour-coated chicken! Each piece is crunchy and savory, with a hint of soy sauce. This goes well with cold beer!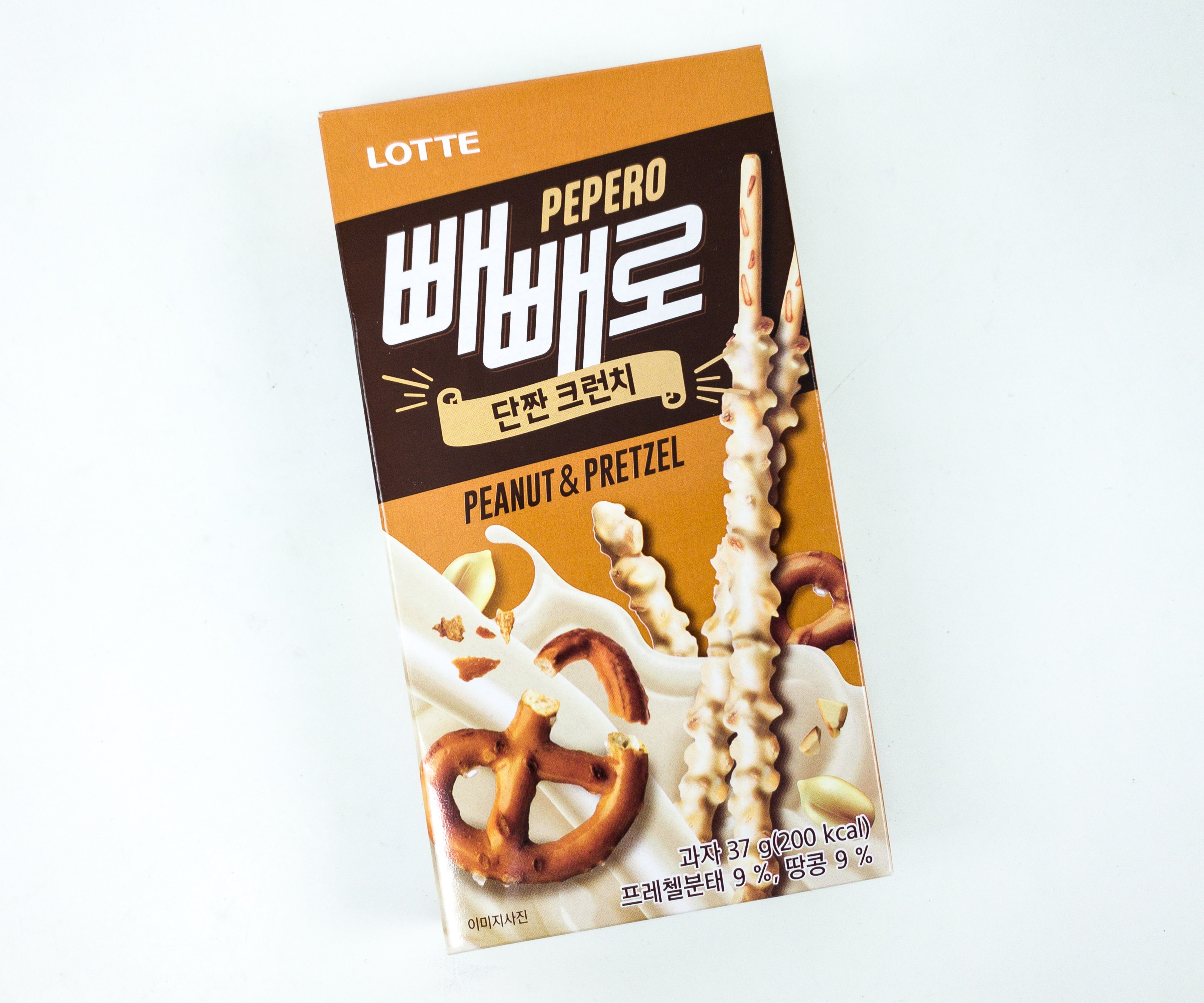 Pepero Peanut & Pretzel / 빼빼로 단짠 크런치. Pepero is a well-known Korean snack. This month's version of Pepero sticks features crunchy pieces of peanuts and pretzels with creamy white chocolate. If you are looking for a perfect sweet-salty treat, this is for you!
Chaltteok Pie / 찰떡 파이. It's a unique snack that features a delicious, soft, and sticky rice cake covered with luscious chocolate! The chocolate coating tastes really great, it's so sweet and rich. The pie's texture is pudding-like, and it's filled with even more chocolate in the center.
Chamssal Yakgwa / 참쌀약과. We got another rice cake in our box, and this time it's made with flour, honey, ginger, and sesame oil. It's a unique rice cake that has a crunchy and rough outside texture with soft and tasty filling inside. It's even shaped like a flower!
This month's Korean Snack Box had a nice variety of Korean snacks! Since it's a New Year-themed box, we also got some Korean snacks popular during this time of the year like the pies and rice cakes! Our favorites this month are the chocolate-coated rice cake and the flower-shaped rice cake. They're not just yummy, they're super filling as well. If you love Korean snacks and would love to share with your family and friends, getting this subscription is a great idea!
What do you think of Korean Snack Box?