Japan Crate is a monthly subscription box that helps you "experience the excitement of Japan every month through fun candy & snacks." They have three subscription levels that start at $12 a month and offer 1, 3, 6, or 12-month plans that auto-renew at the end of the term. Japan Crate aims to send candy that is fun and exclusively available in Japan.
This is a review of the Premium box!
DEAL: Save $3 on your first regular or premium crate with coupon code HELLO.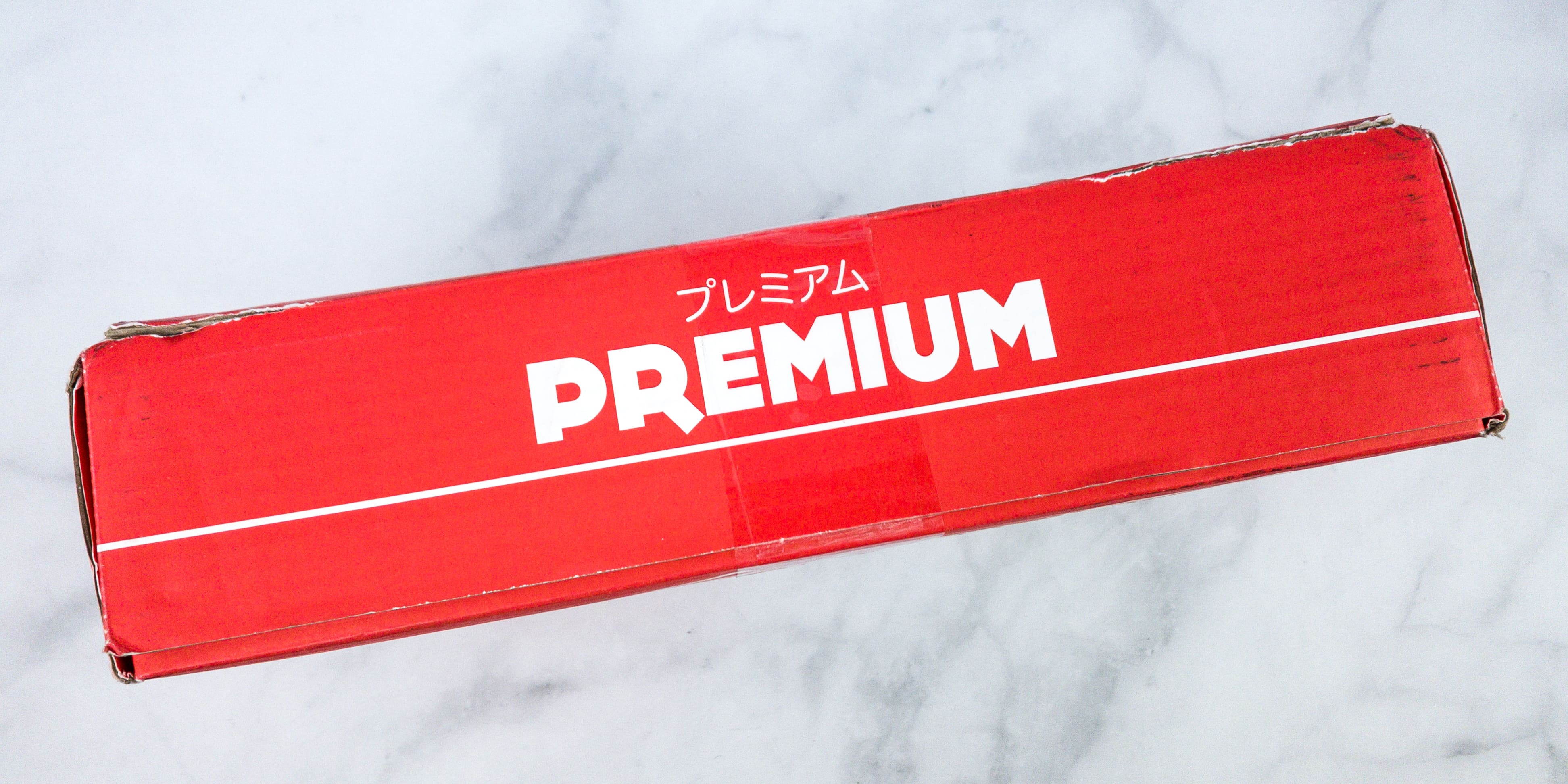 The side of the box indicates that it's a Premium one.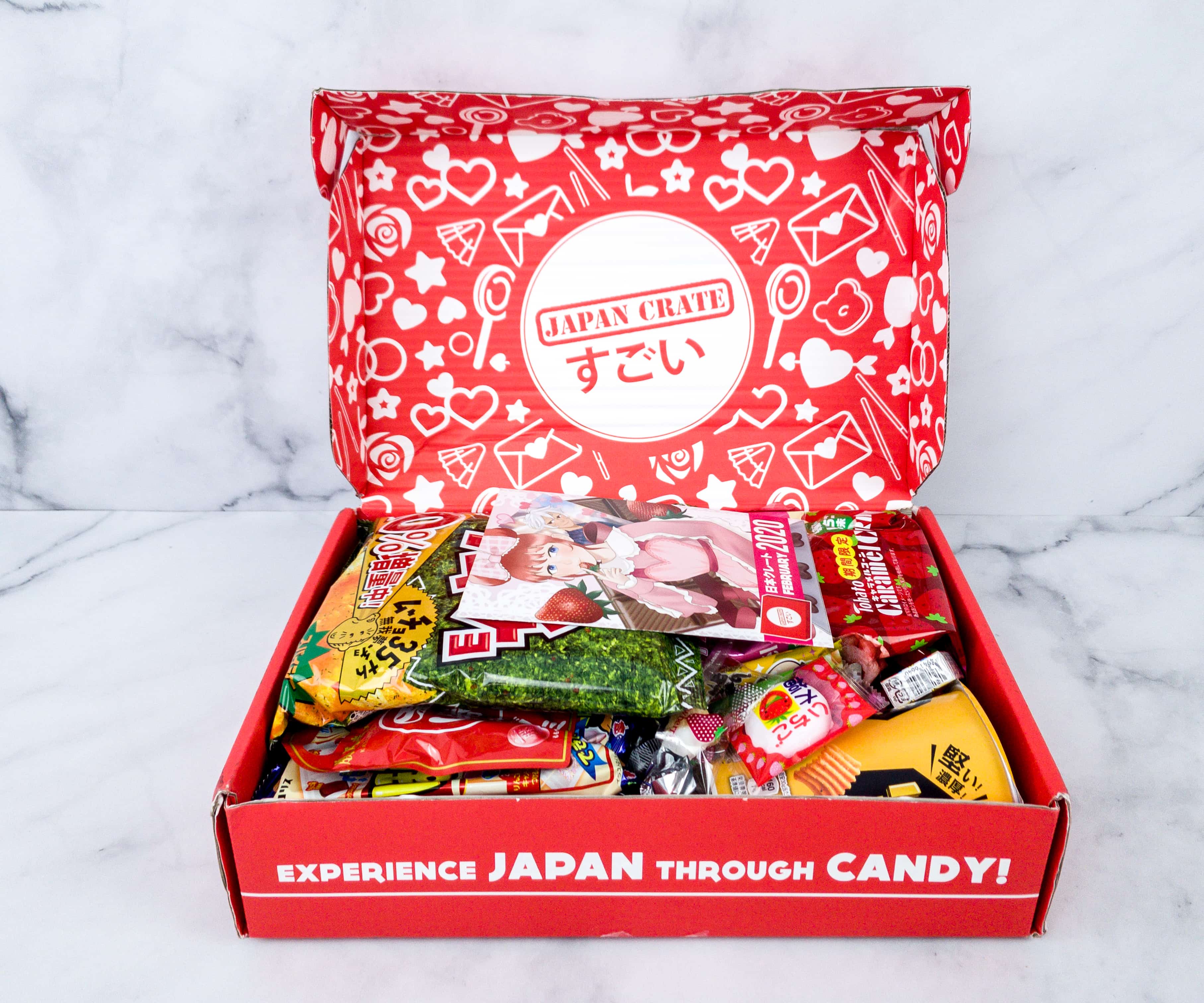 The snacks came in its usual bright-colored red box.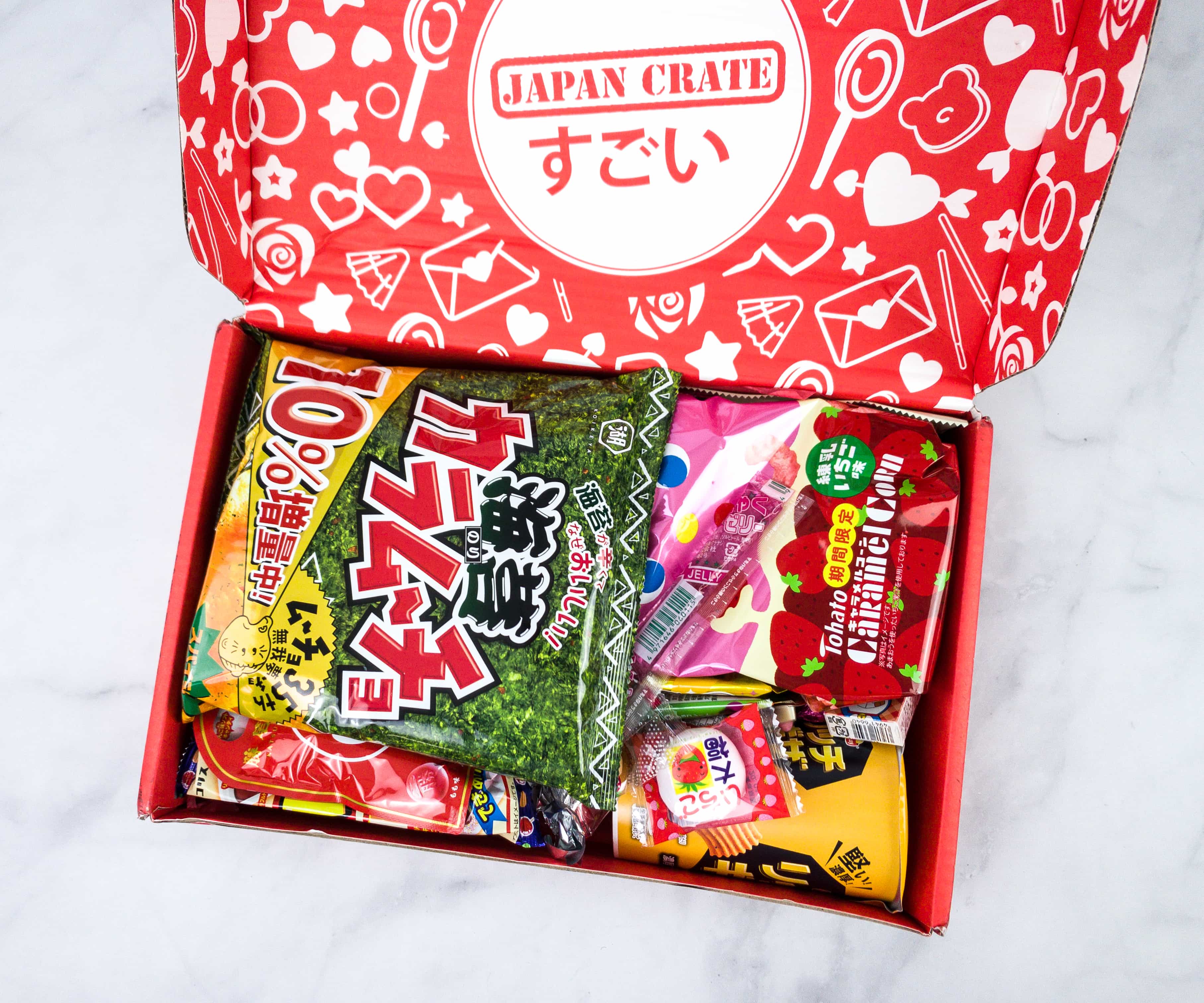 There are LOTS of snacks in this box!
The box also includes an information booklet.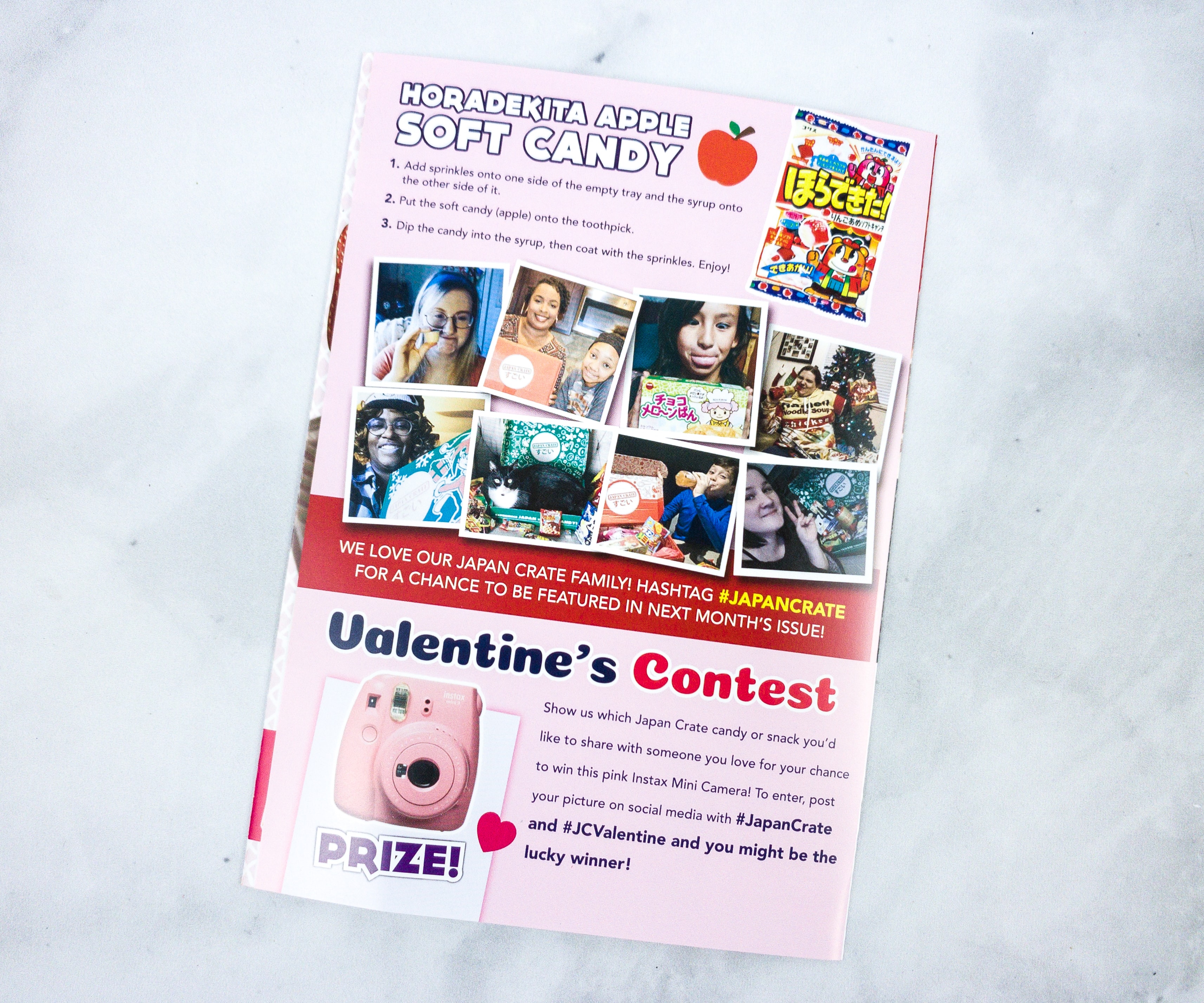 Featured at the back of the booklet are the different selfies of subscribers with their Japan Crate box. Upload your own selfie and tag #JAPANCRATE for a chance to be featured on the next month's issue!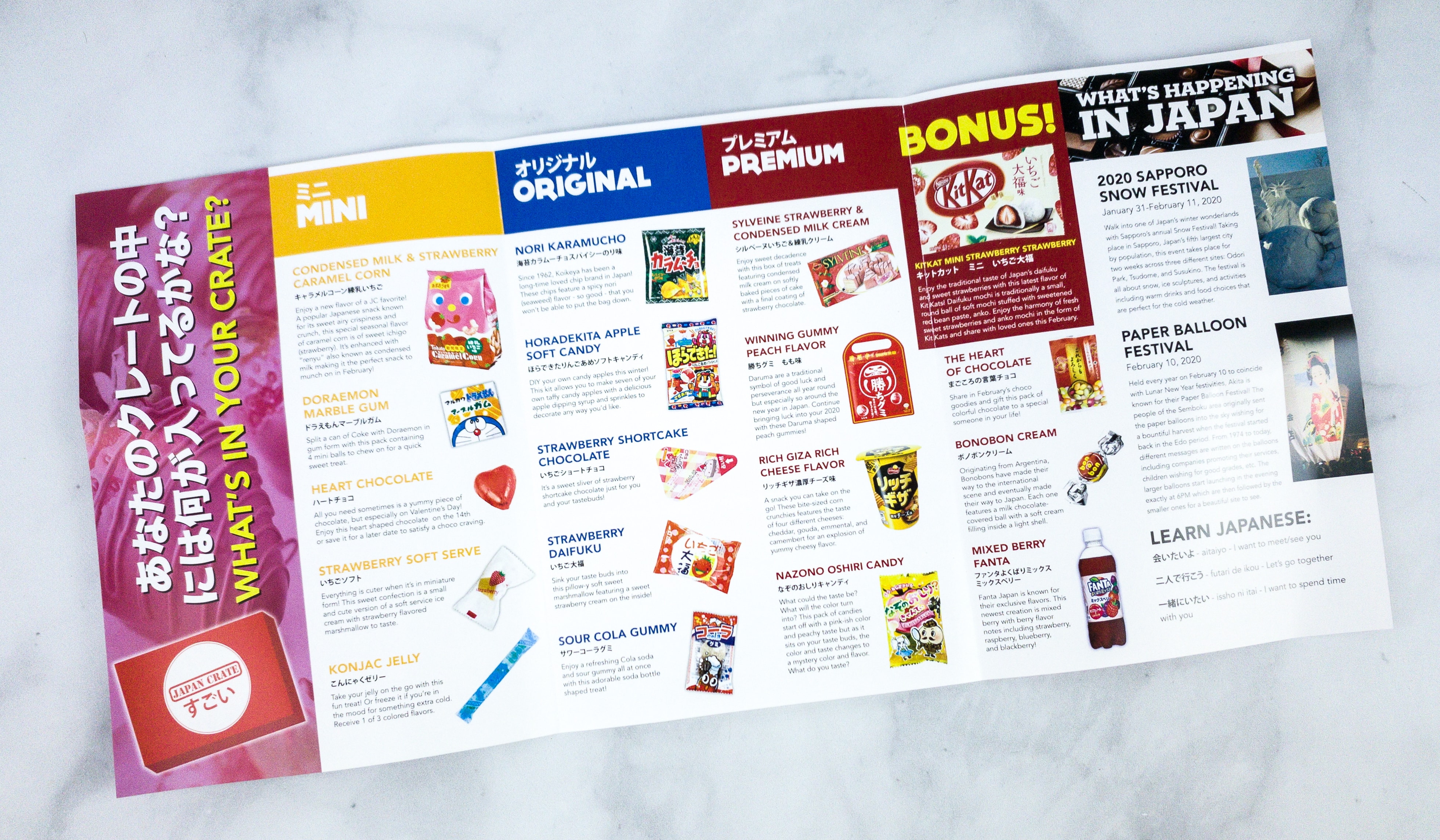 Inside the booklet is a chart of contents that lists all the snacks from three different box sizes. There are 3 different subscription levels available: The Mini includes 5 items, the Original includes those items PLUS another 5 items, and the Premium includes those 10 items PLUS another 5 items.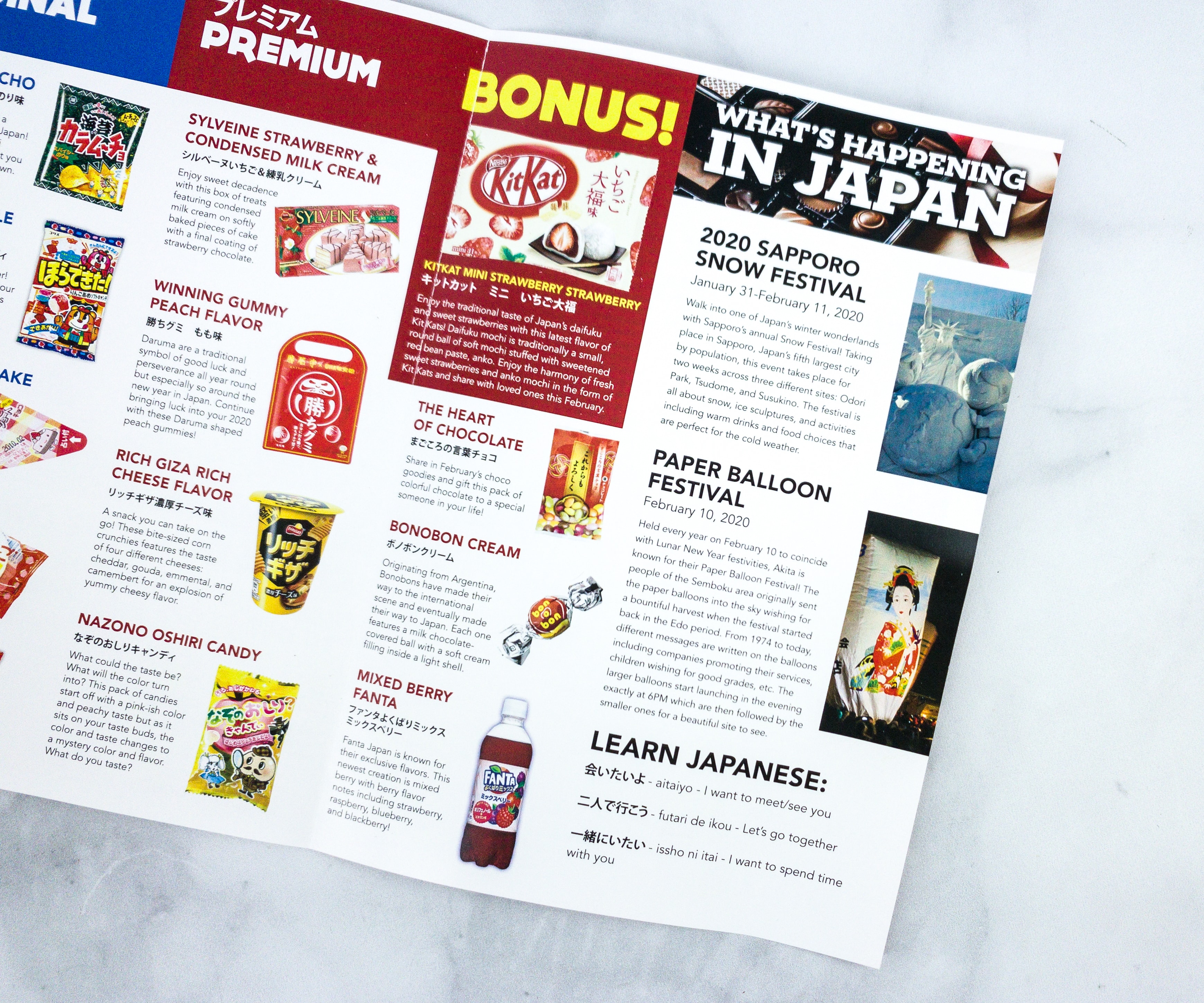 This booklet also includes food and some cultural information about Japan.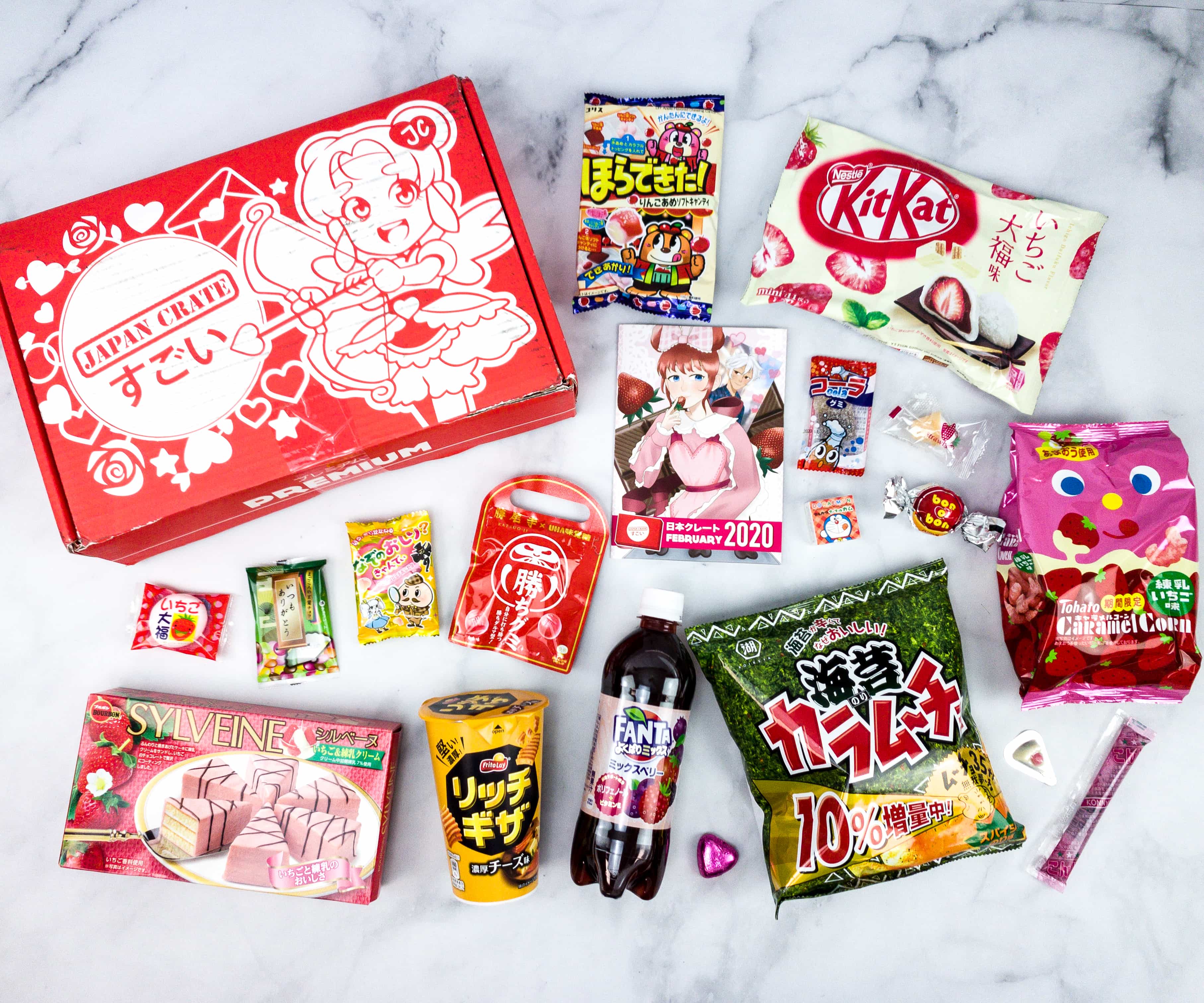 Everything in my February 2020 box!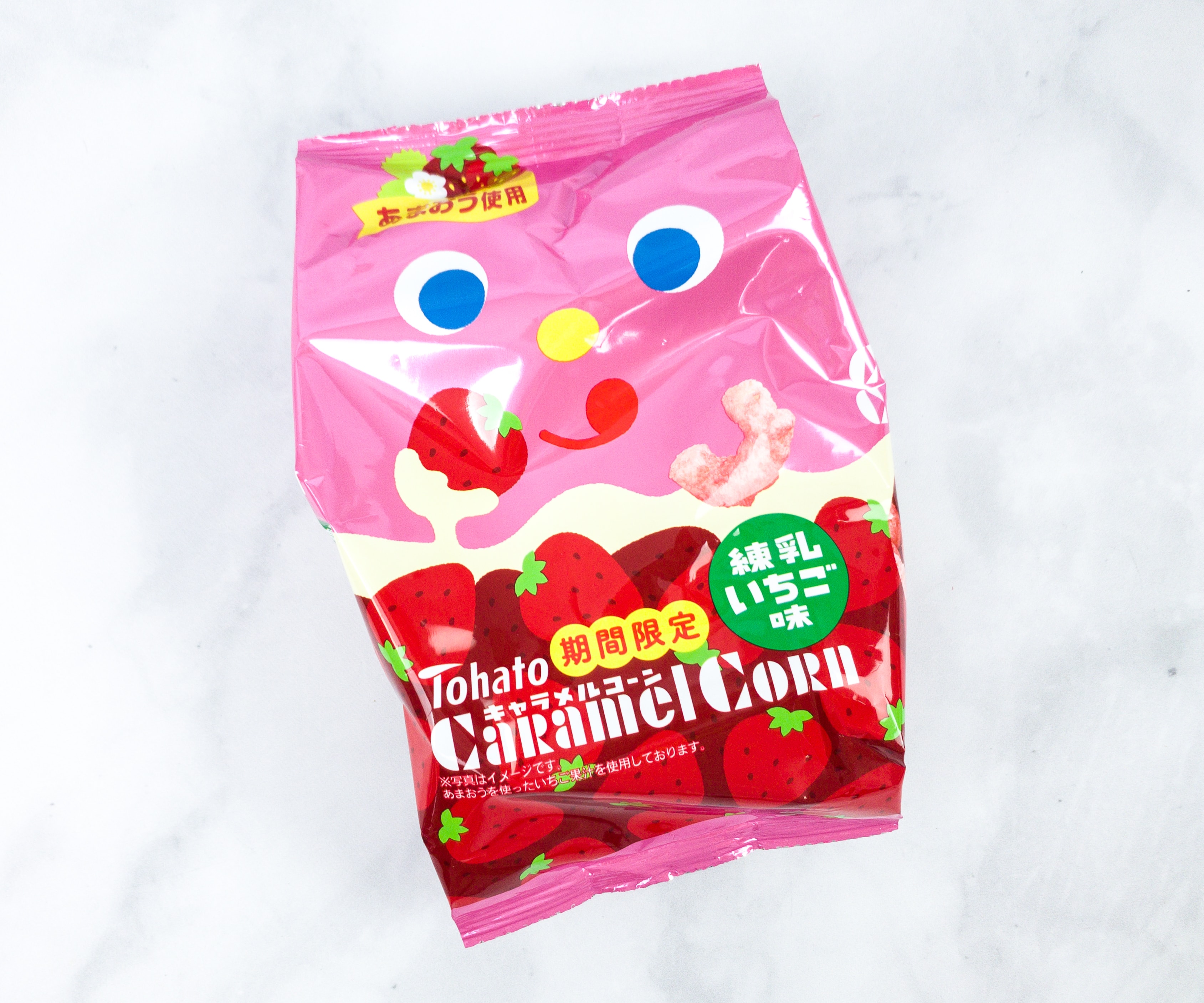 Condensed Milk & Strawberry Caramel Corn. Tohato Caramel Corn is often featured in Japan Crate boxes, and this time we got the milk and strawberry flavor. The corn puffs are light, airy, and definitely fun to munch on! The flavor is also spot on. It was creamy and wasn't overly sweet.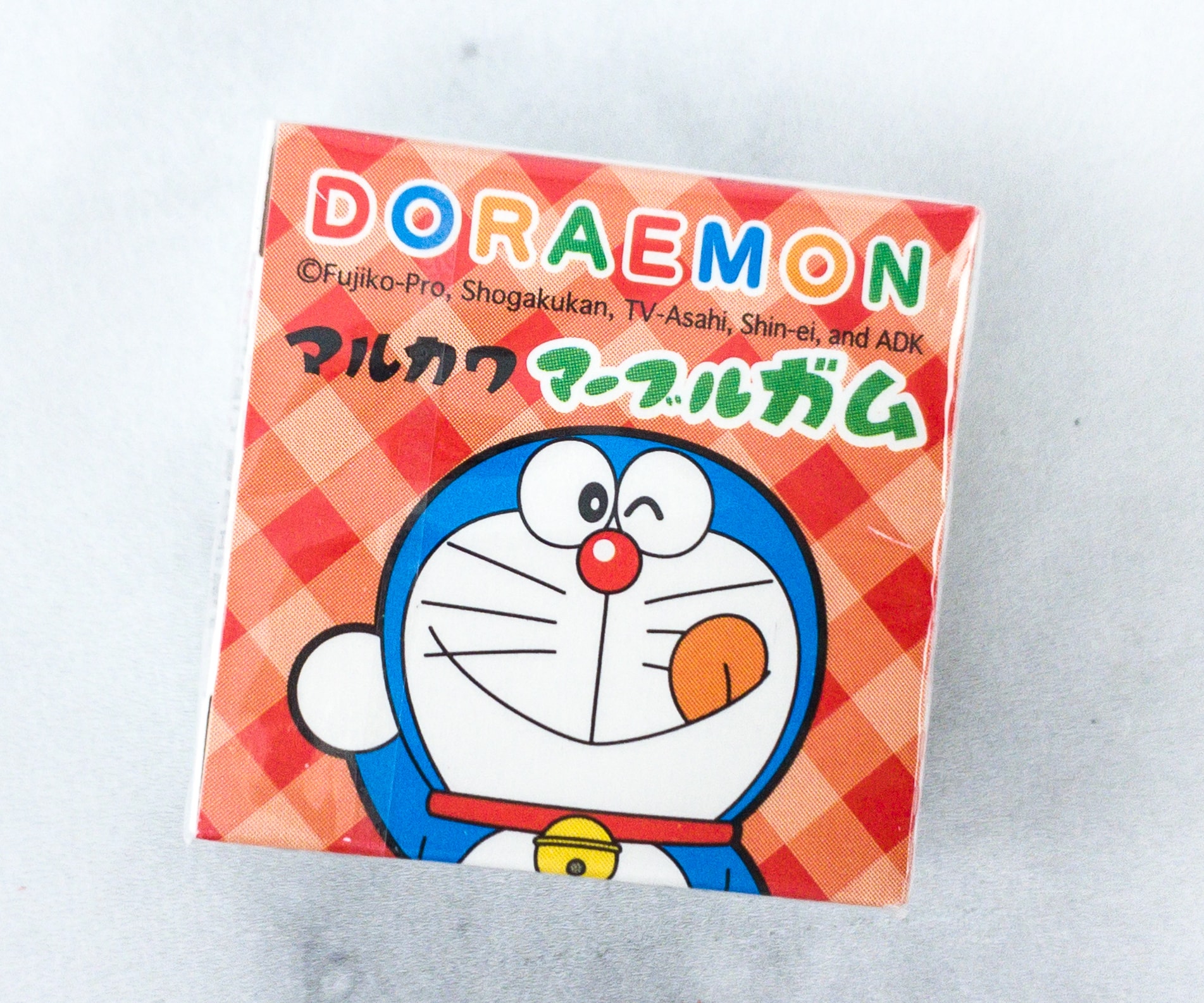 Doraemon Marble Gum. This gum is definitely one of the best hard gums I ever tried, which tastes similar to a cola drink. On the packaging, it features one of Japan's most famous manga characters, Doraemon.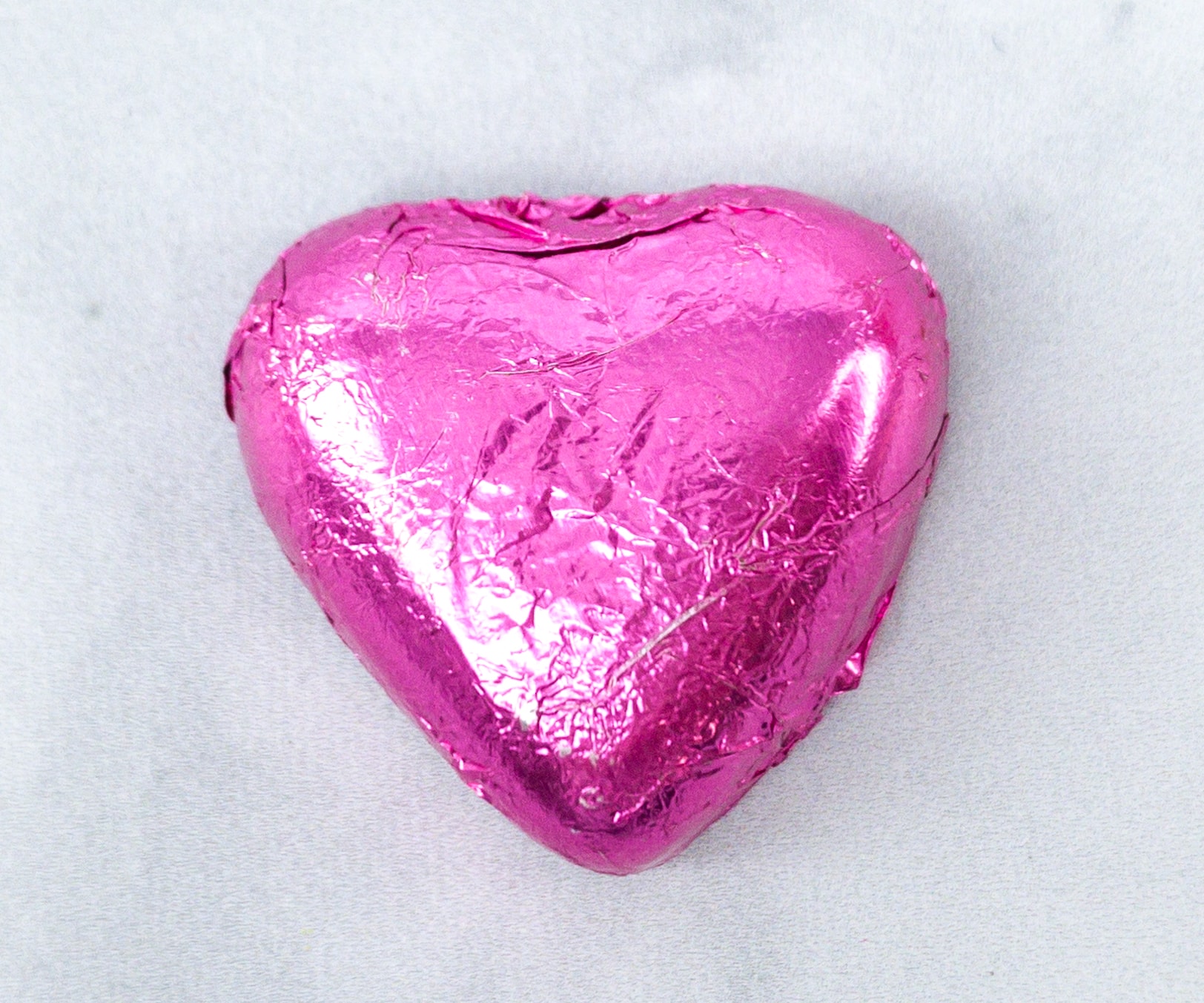 Heart Chocolate. Here's a cute heart-shaped chocolate, wrapped in a pink foil. It was sweet and rich, just enough to quickly satisfy one's sweet tooth cravings.
Strawberry Soft Serve. It's a delectable marshmallow-type treat that features an appetizing strawberry shortcake-inspired flavor. Too bad we only got one piece in our box!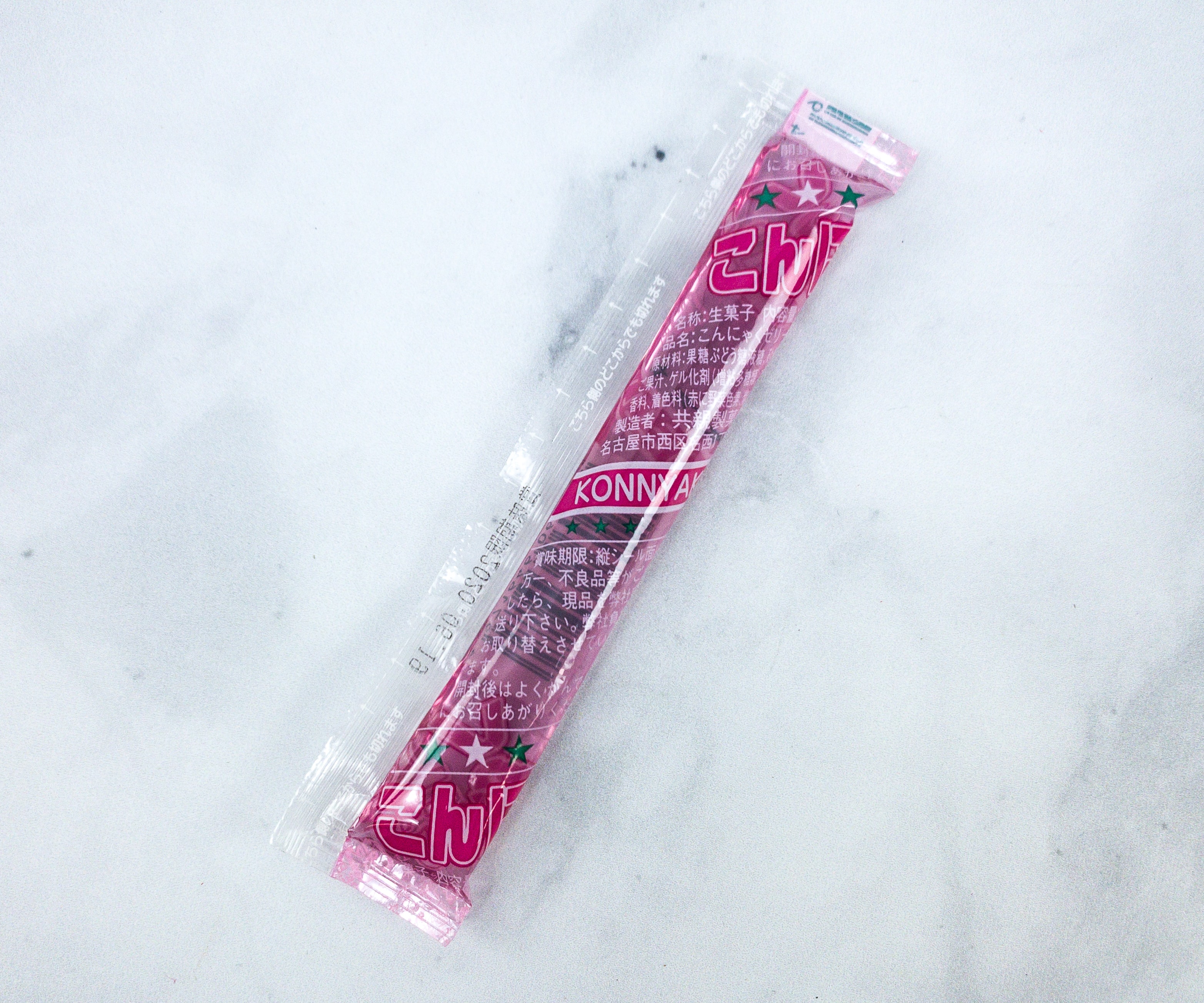 Konjac Jelly. Here's another strawberry-flavored treat, a super soft and juicy konjac jelly stick! It's lightweight, handy, and really flavorful, making it the perfect dessert treat that you can easily bring on-the-go.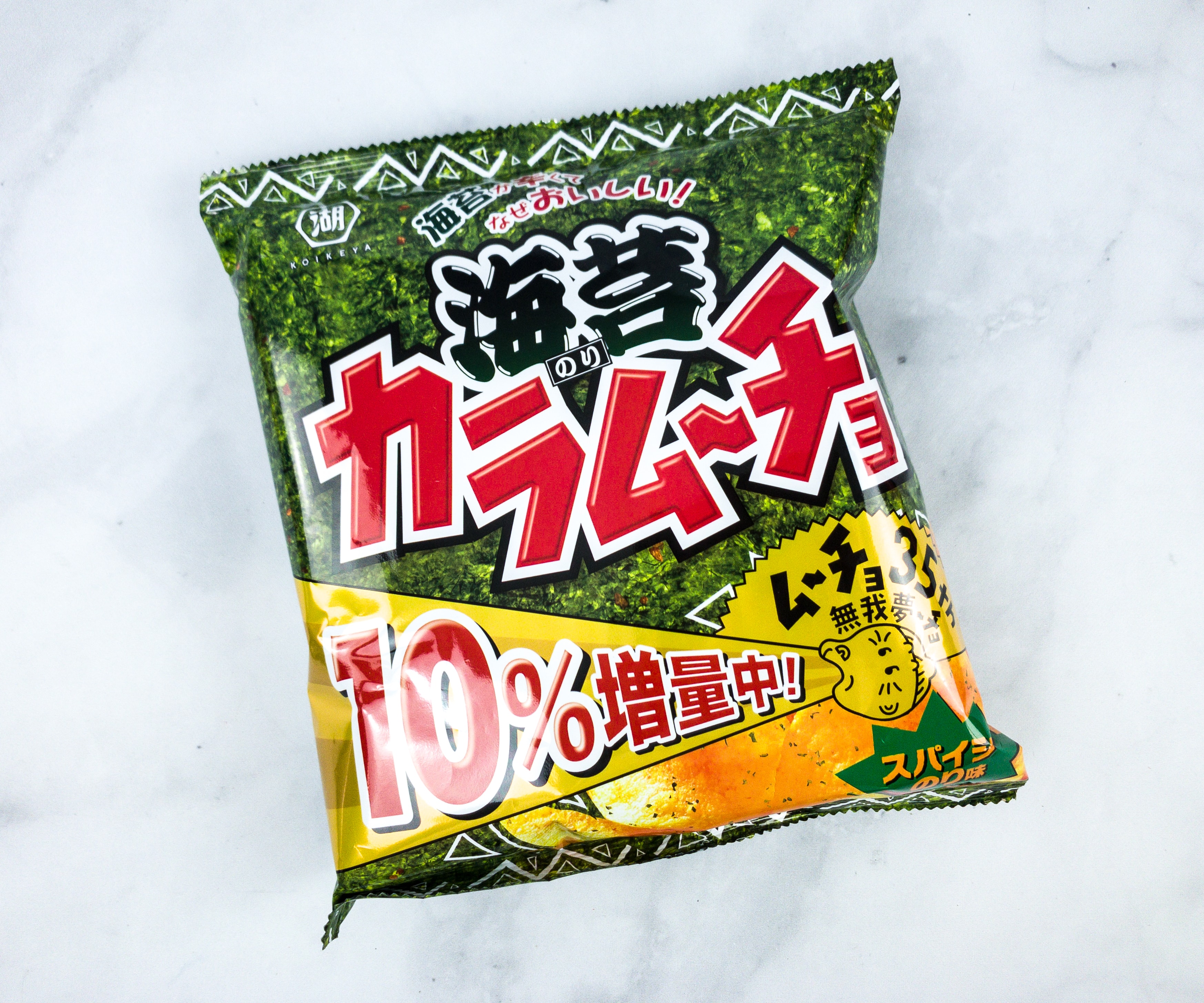 Nori Karamucho. This savory snack is made with potato, cut into super thin slices and fried to perfection. It also features a spicy seaweed flavor. It also makes a great pair with beer!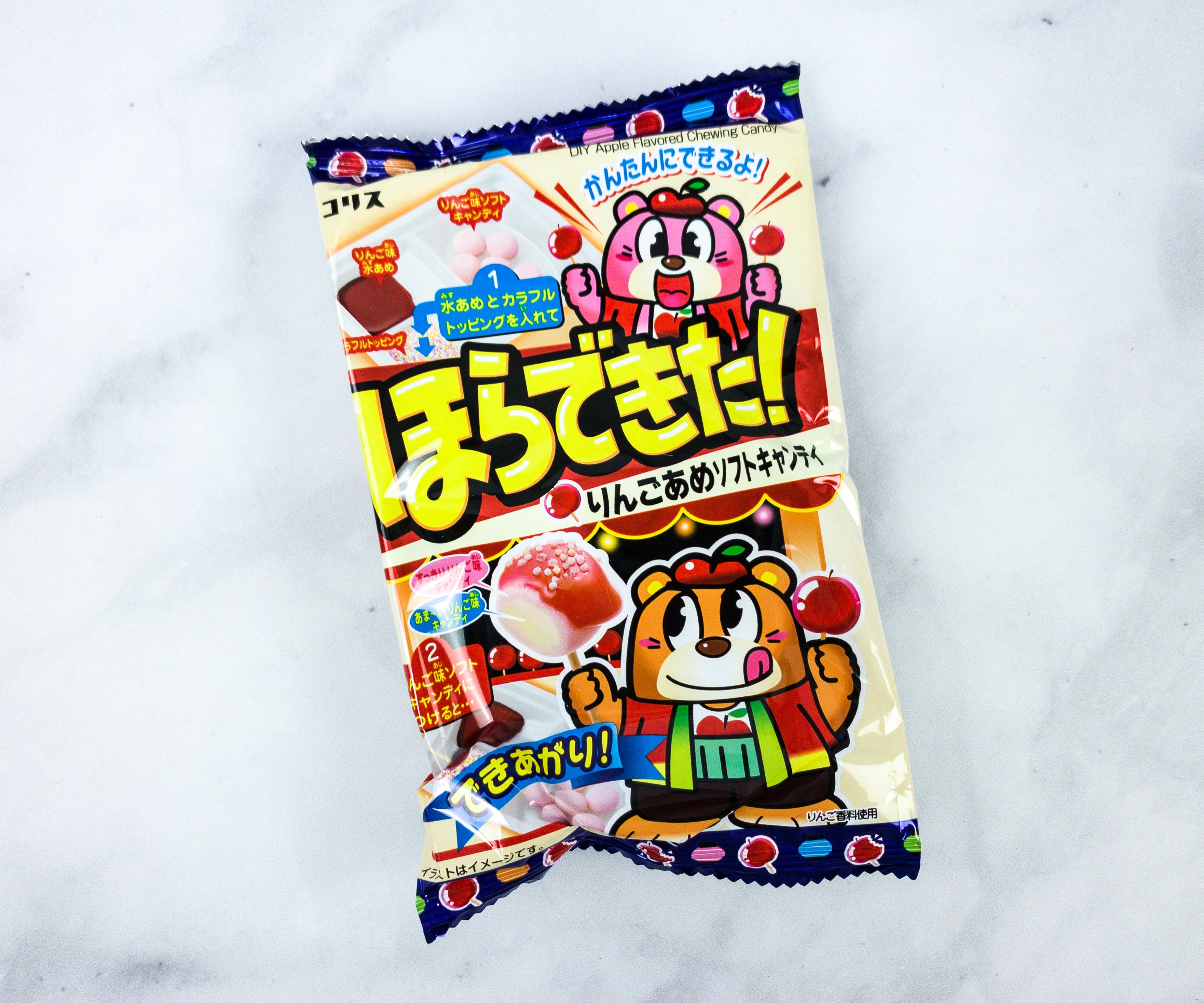 Horadekita Apple Soft Candy. This month's DIY candy kit includes a plastic tray, wooden stick, chewy soft candies, sprinkles, and sweet apple syrup. Using these, we can make our own apple-flavored taffy candy by simply poking the soft candy, dipping it to the apple syrup, and showering it with the candy sprinkles. It's so easy to do, my kids really liked it!
Strawberry Short Cake Chocolate. This miniature shortcake features delicious chocolate blended with vanilla flavor and topped with yummy strawberry flavor. It's not just cute, it's also pretty tasty!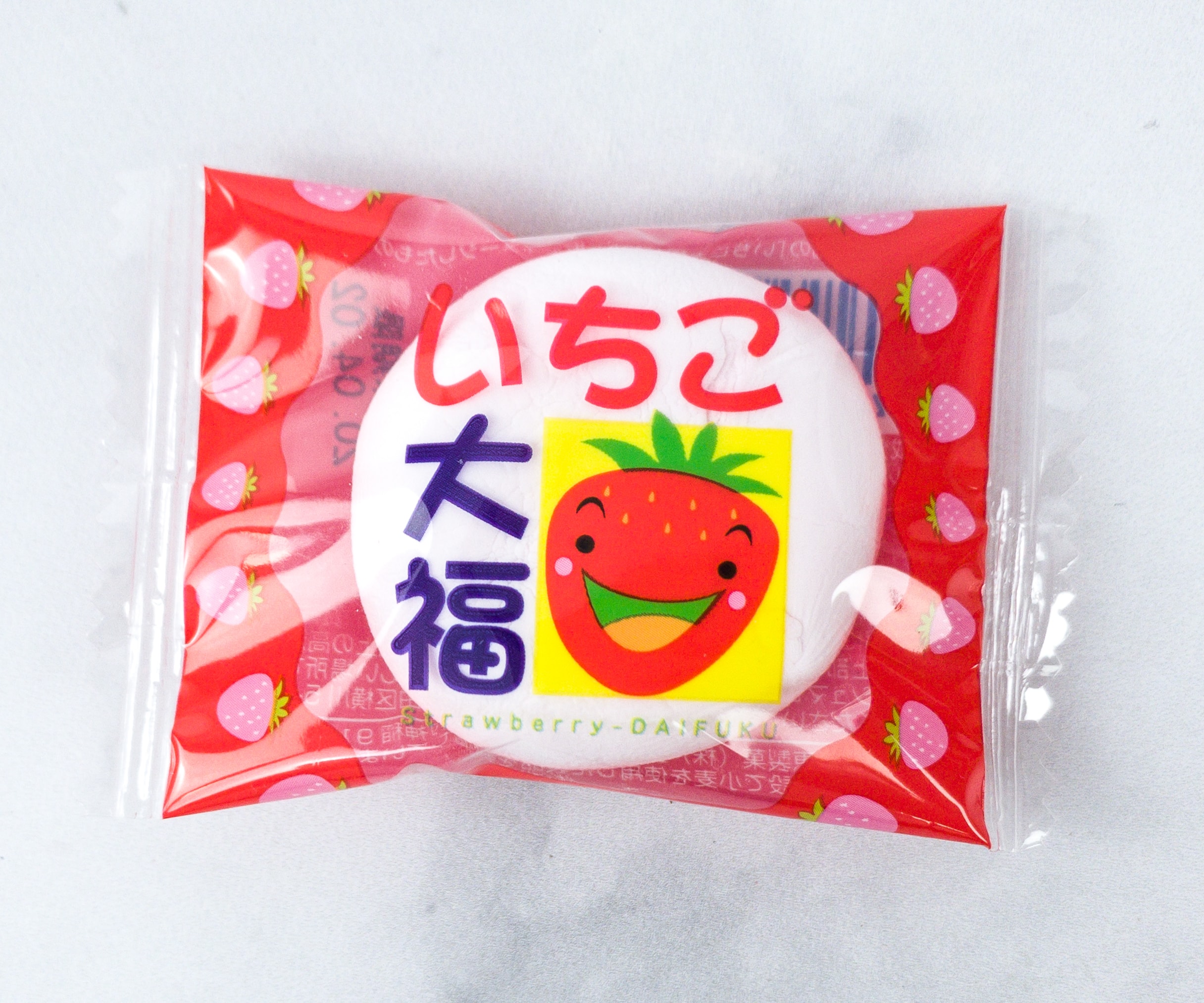 Strawberry Daifuku. Daifuku refers to a mochi stuffed with sweet filling. We got one in the box and it features a sweet and juicy strawberry cream! The snack is pretty chewy as well!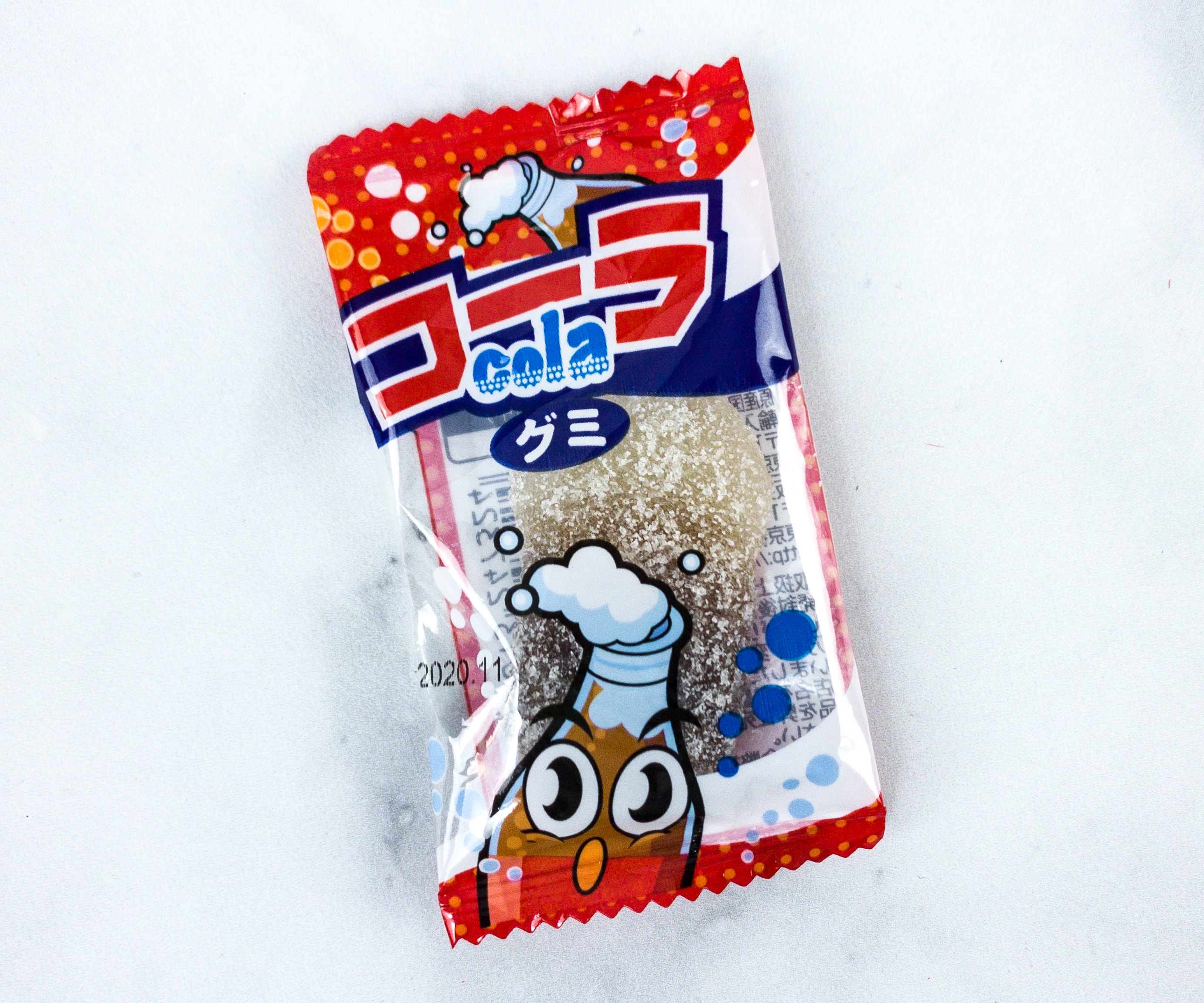 Sour Cola Gummy. It's a cola-shaped and flavored gummy candy covered with sweet and sour sugar. This is a nice treat for any sour candy fan like us!
Sylveine Strawberry & Condensed Milk Cream. We got another cake in our box, and this time they came with an appetizing blend of sweet chocolate, creamy condensed milk, and strawberry flavor. The cakes are already pre-sliced so all you have to do is to take a bite and enjoy!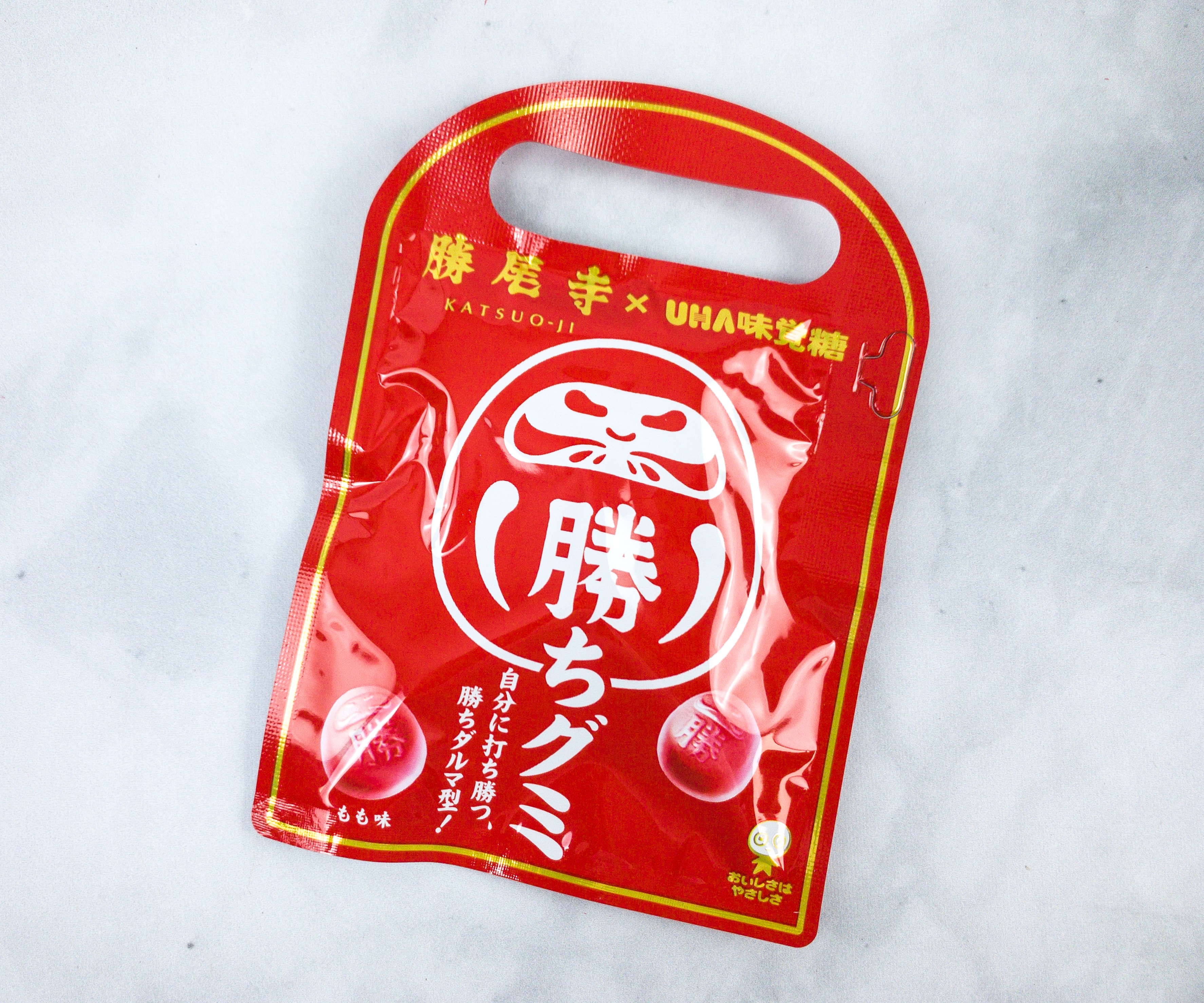 Winning Gummy Peach Flavor. Plump and juicy peaches are the first thing that came to my mind when I took a bite on one of these gummy jellies. It's soft but firm at the same time, bursting with a refreshing peach flavor in every bite!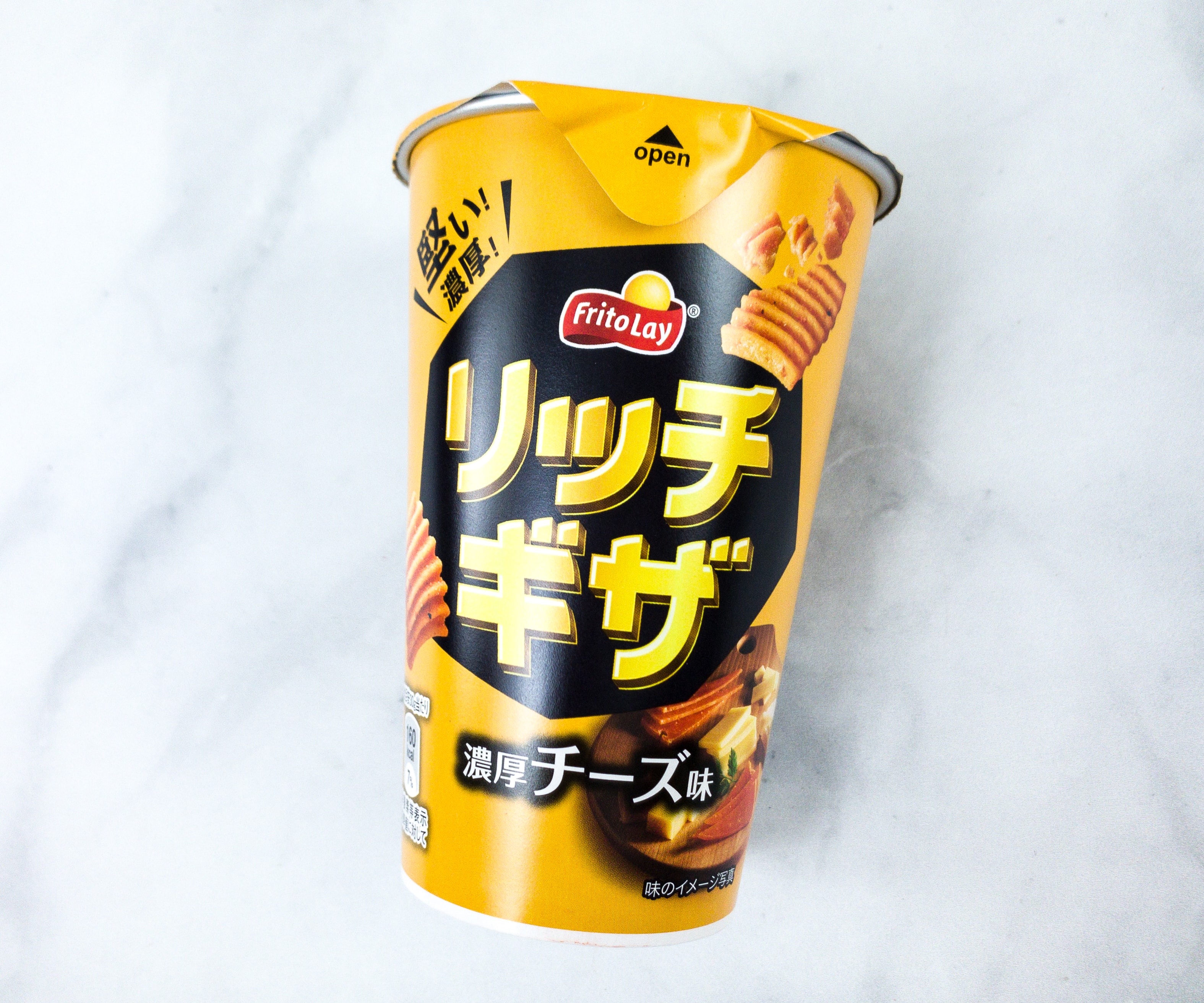 Rich Giza Rich Cheese Flavor. If you are looking for a quick and filling afternoon snack, this one is for you! This crunchy treat from Frito Lay features a crunchy delicious Giza blended with super-rich cheese flavor. Since it's packed in a cup, it's also easy to enjoy on-the-go!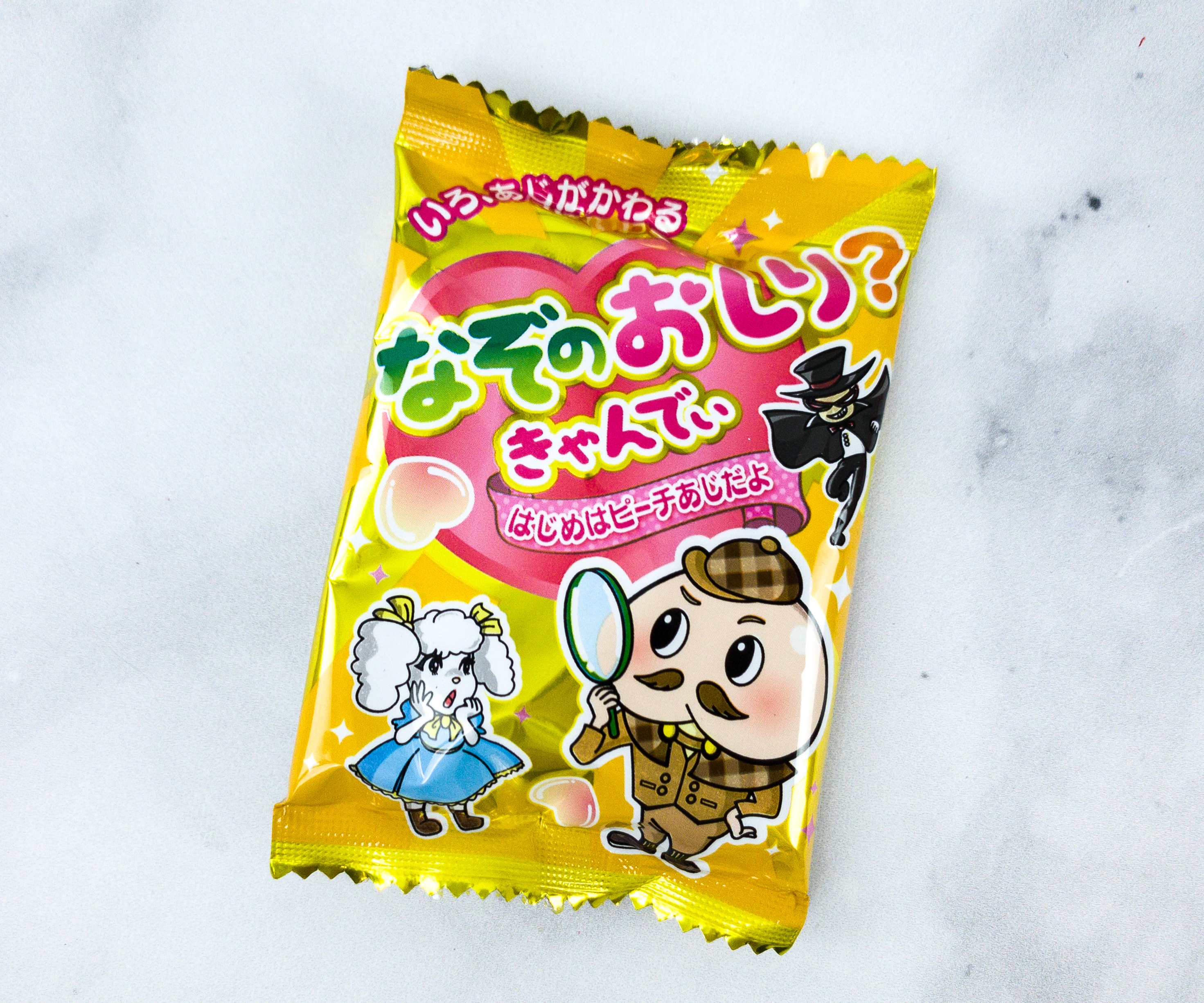 Nazoro Oshiri Candy. This pack of candy starts off with a pinkish color and a sweet peachy taste, then slowly turns into another color and flavor. Mine turned a bit red-ish and the taste became a little sour as well.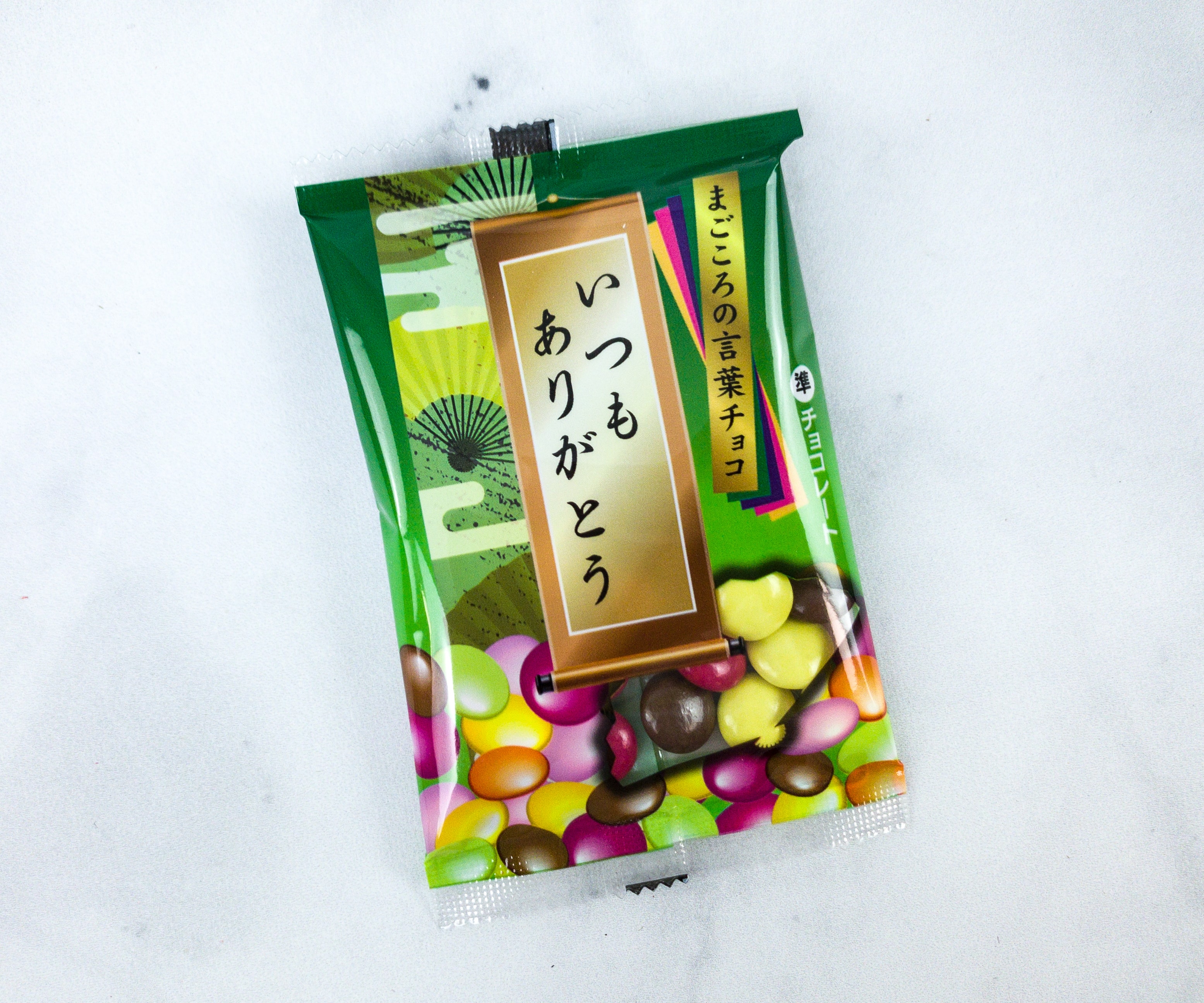 The Heart Of Chocolate. These are similar to M&M chocolates but a bit tastier and crispier. So good, we easily emptied the pack in no time!
Bon-O-Bon Cream. Here's another chocolatey treat we love! It's a round chocolate ball featuring a crispy, crunchy outside with sweet, creamy chocolate inside.
Mixed Berry Fanta. This beverage is one of the latest creations of Fanta, featuring a delicious mix of berries which includes strawberry, raspberry, blueberry, and blackberry. If you love fruity drinks, you'll probably like this one as well.
Kit Kat Mini Strawberry. Getting a pack of Kit Kat as a bonus item is totally amazing! This month's version of Kit Kat features their trademark milky chocolate with strawberry flavor. The strawberry flavor is a naturally tangy and a bit sweet, so it's just perfect. We got a total of 12 individually wrapped bite-sized Kit Kats in the pack, perfect for sharing with family and friends!
My kids and I really love Japanese snacks and Japan Crate helps us fulfill our cravings every month! As expected, this month's box was filled with a great variety of snacks, including savory, chocolate, sweet, and fruity ones. There's even a bonus pack of KitKat, which our whole family enjoyed. If you want to share the flavors of Japan with your loved ones, the Premium box is surely worth a try! No worries if you think it's pretty big for you, because there's also the Mini box and the Original box!
What item do you want to try from this month's Japan Crate? Let me know in the comments!