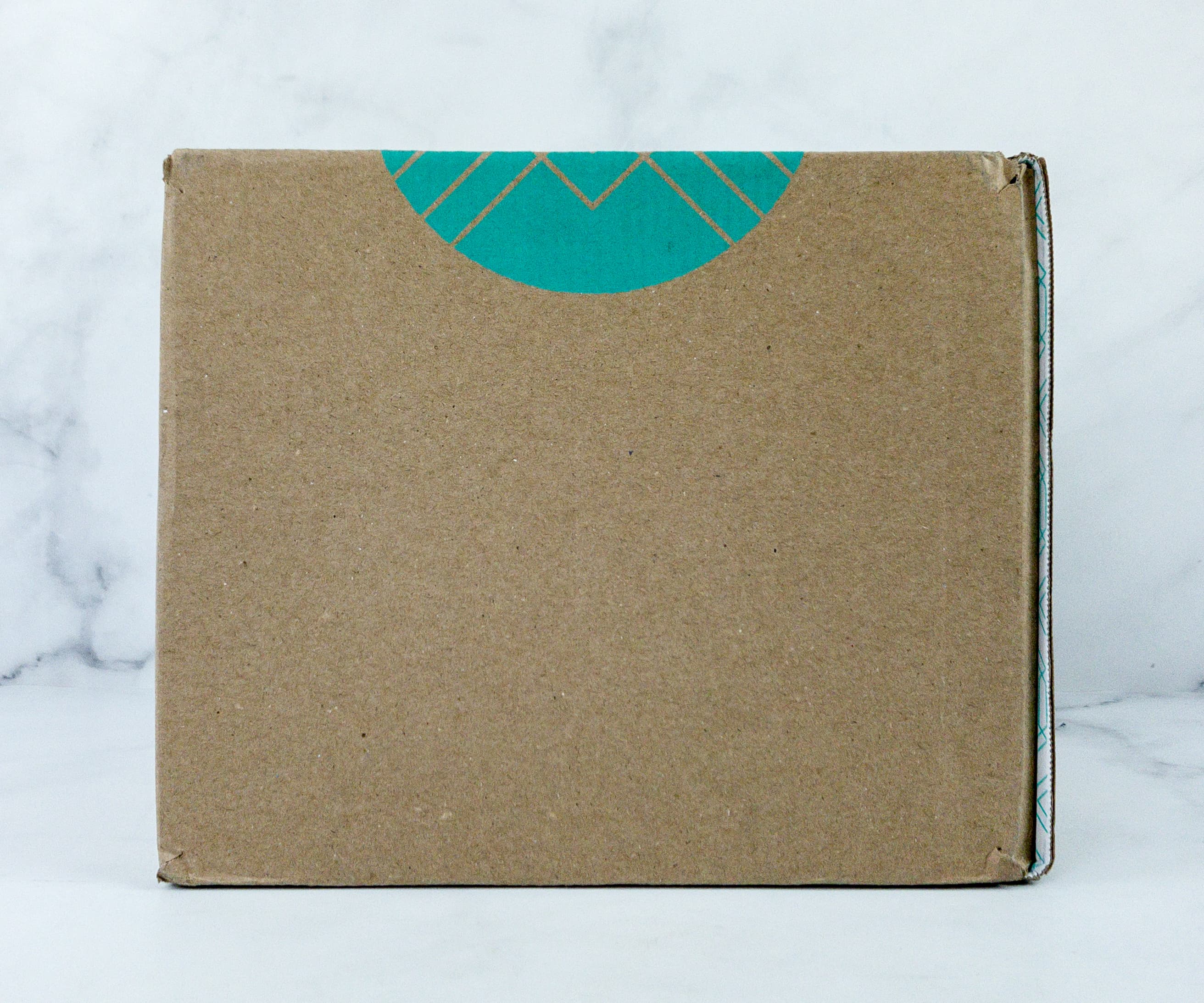 Stitch Fix is a personal styling service. Your stylist will send you 5 pieces based on your profile for you to try on at home and hopefully fall in love with. There are no coupons for Stitch Fix but if you hit the jackpot and keep everything, you save 25% on your whole fix (read below for details).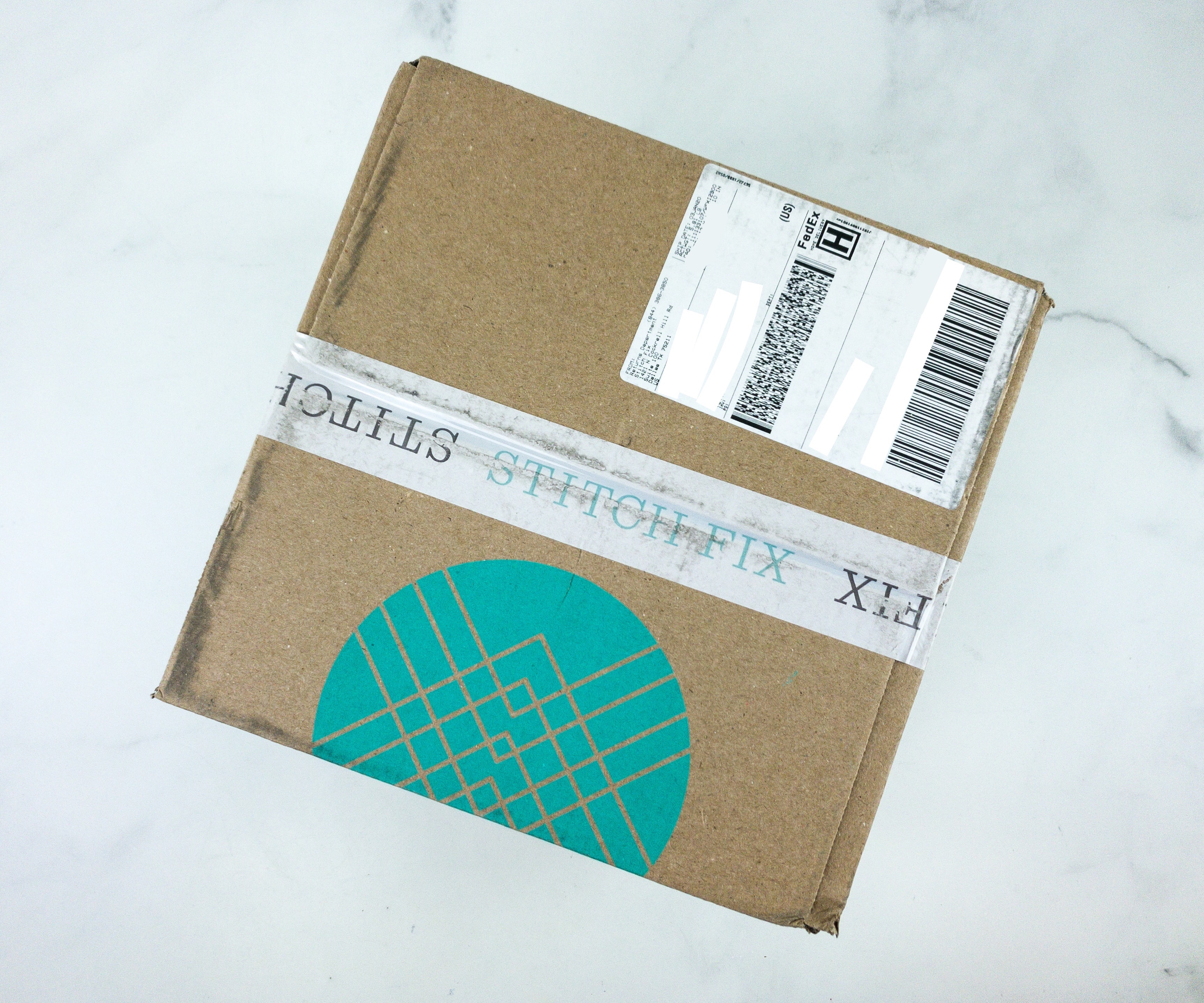 Here's how Stitch Fix works: fill out your style profile! This includes style, budget, what you're looking for, and you can get as detailed as you want with the notes to your stylist. It really really does help to provide notes to what you're seeking, and a Pinterest board if you have one!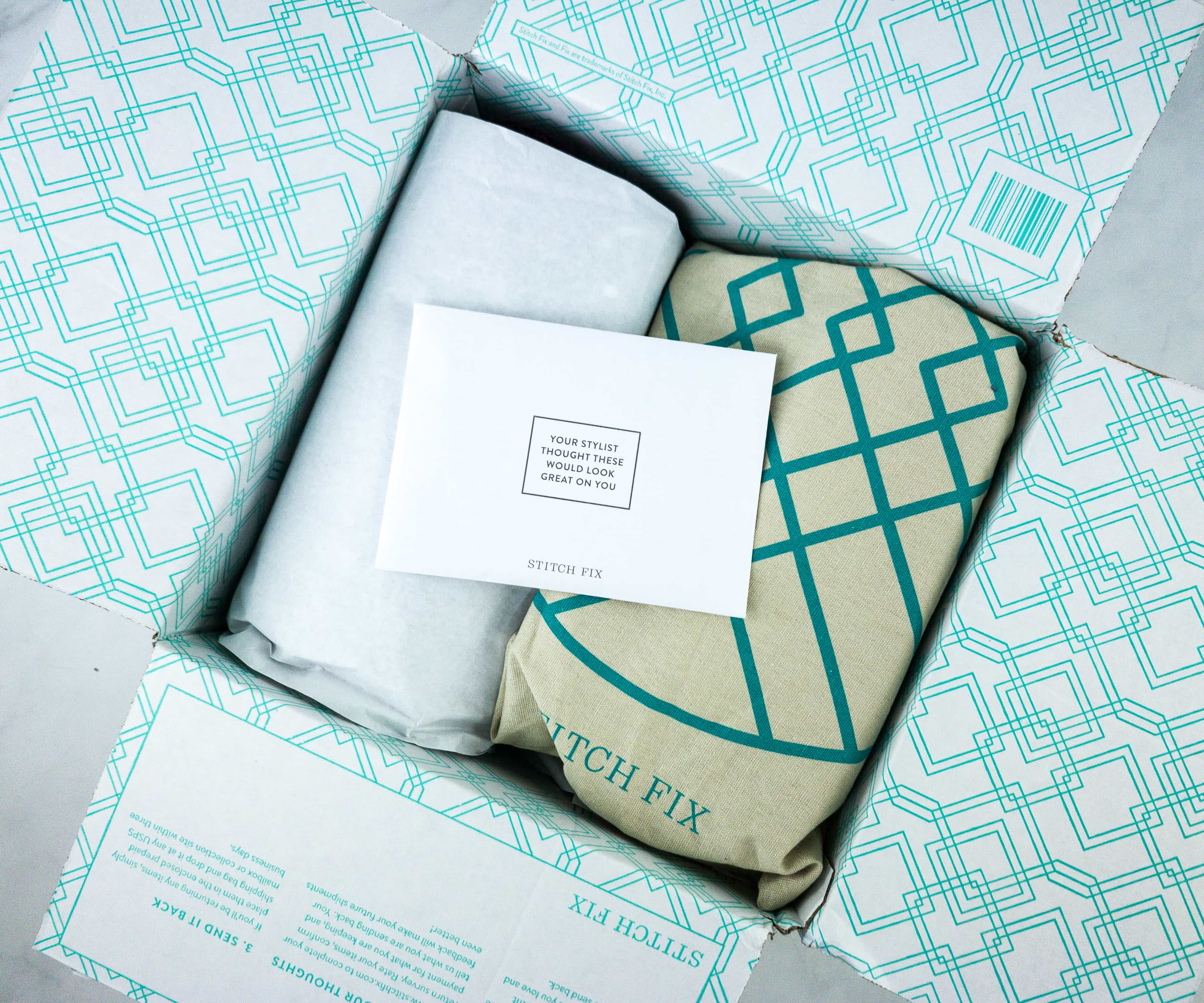 The styling fee is so worth it – I never go clothes shopping anymore. I just wait for my fix! If you keep everything you get a 25% discount, so it pays off to be specific on your style profile. You will check out and get charged to your Stitch Fix account. Return the pieces you don't want in the prepaid mailer (free shipping!).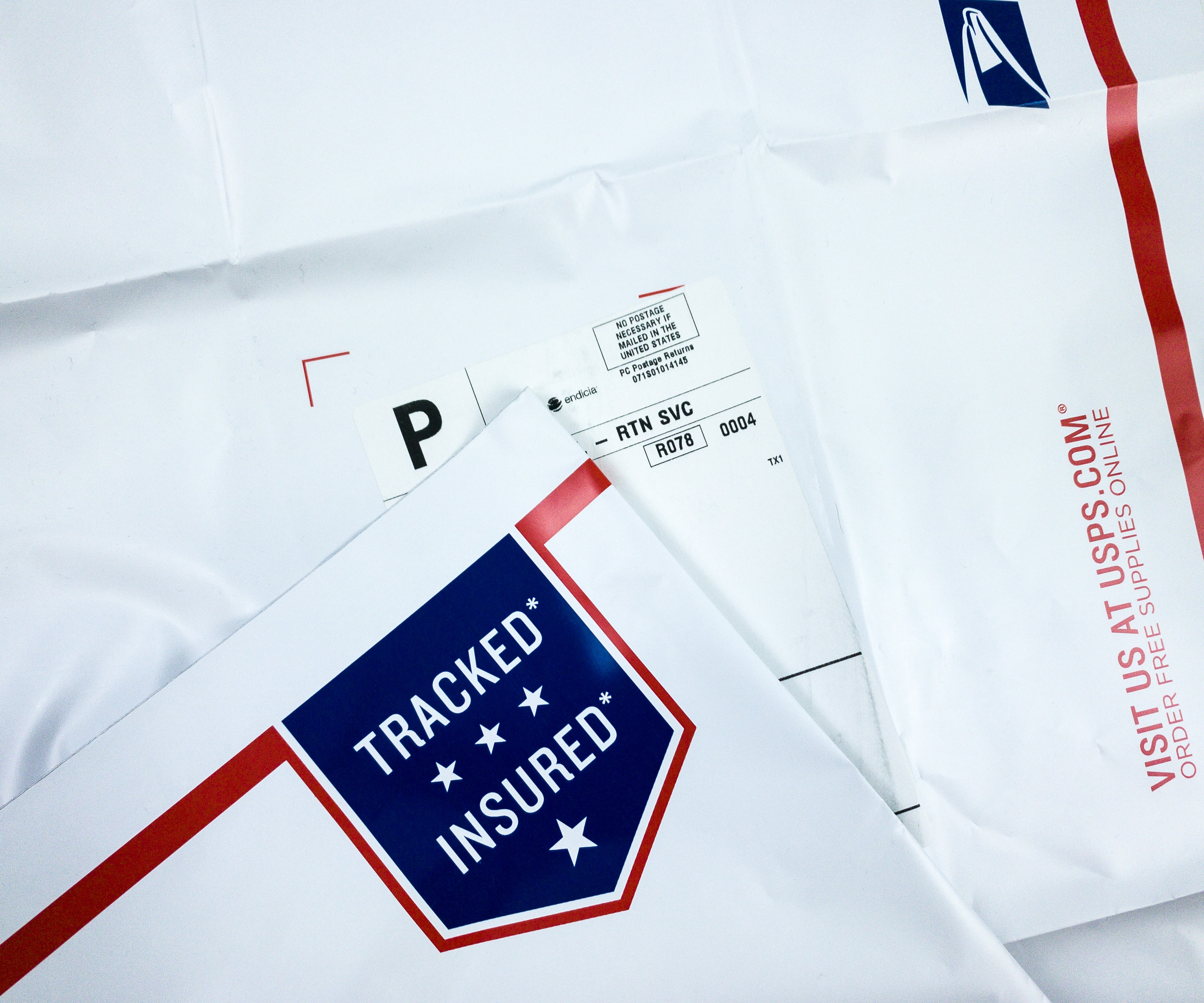 Your return mailer is tucked right into the box. The styling fee for each box is $20, and shipping is free both ways. I put my return items out with the rest of my outgoing mail – couldn't be easier.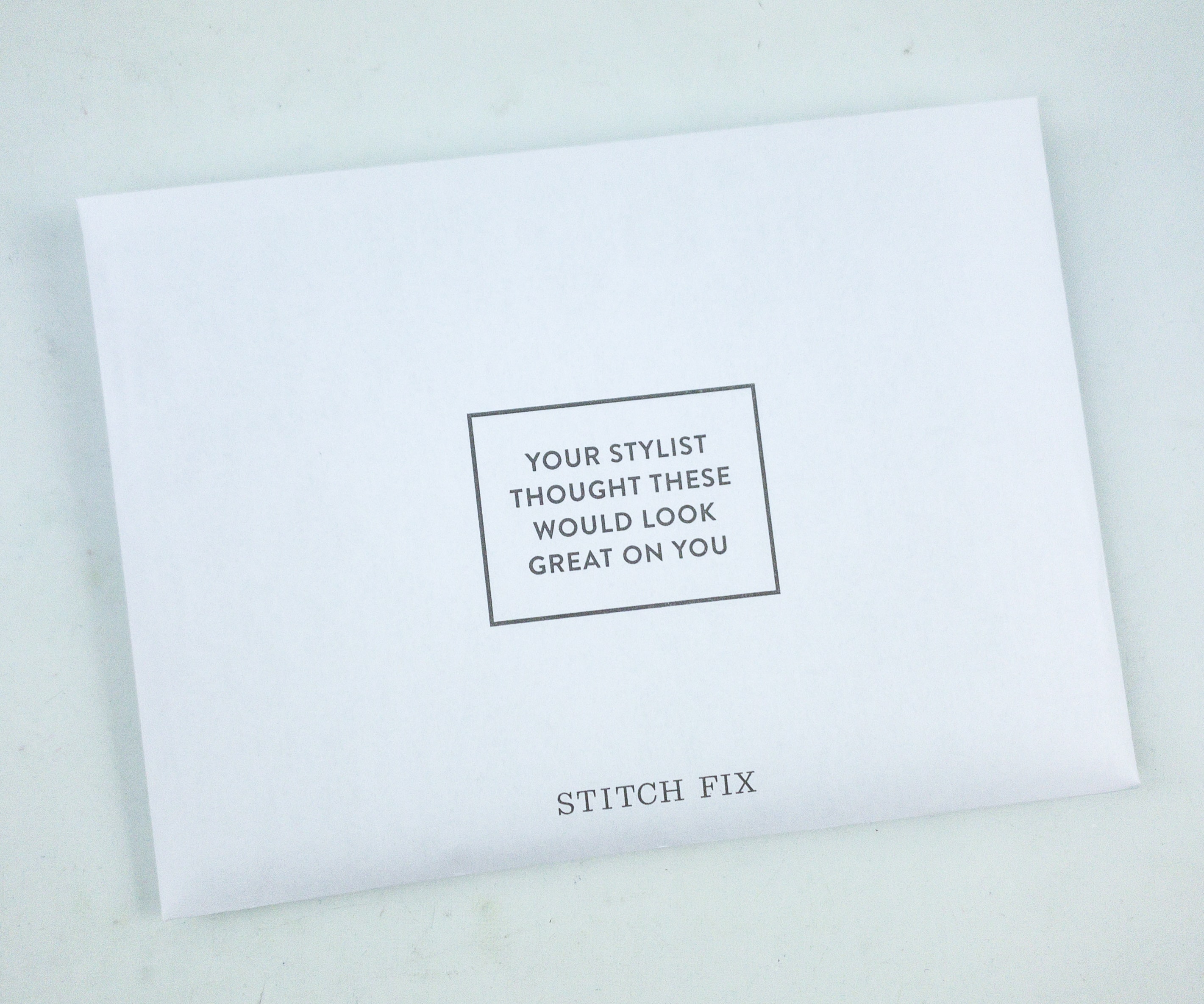 Stitch Fix also included an envelope.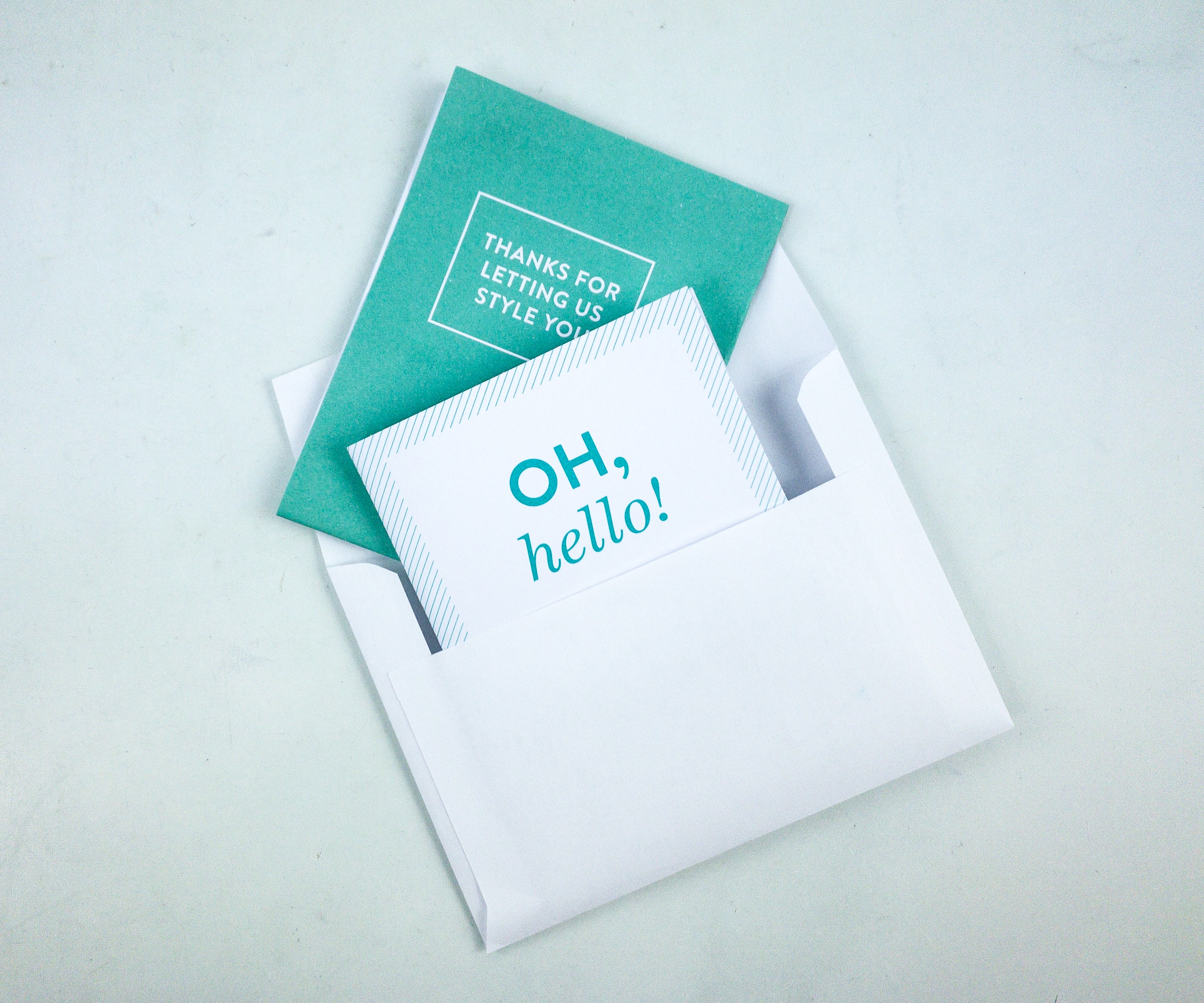 It contains suggestions from a stylist.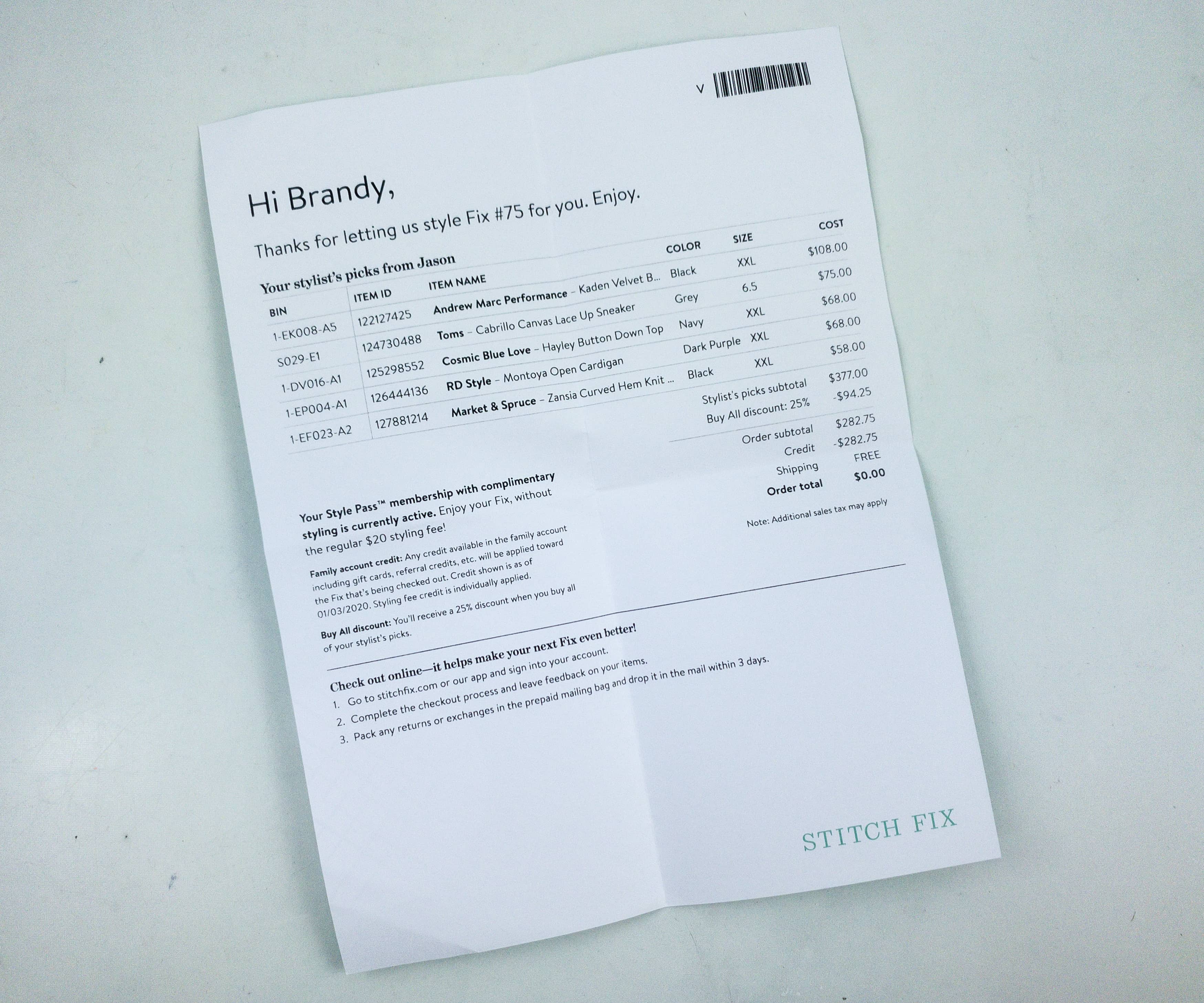 You will also receive a separate paper with a list of your items. You'll be charged a $20 styling fee and shipped five items to try on at home. If you keep anything your styling fee will be applied to your order, but if you don't, you will pay the $20 fee.
We currently have a Style Pass membership, an exclusive Stitch Fix membership where you can enjoy 1 year of unlimited fixes, with no styling fee!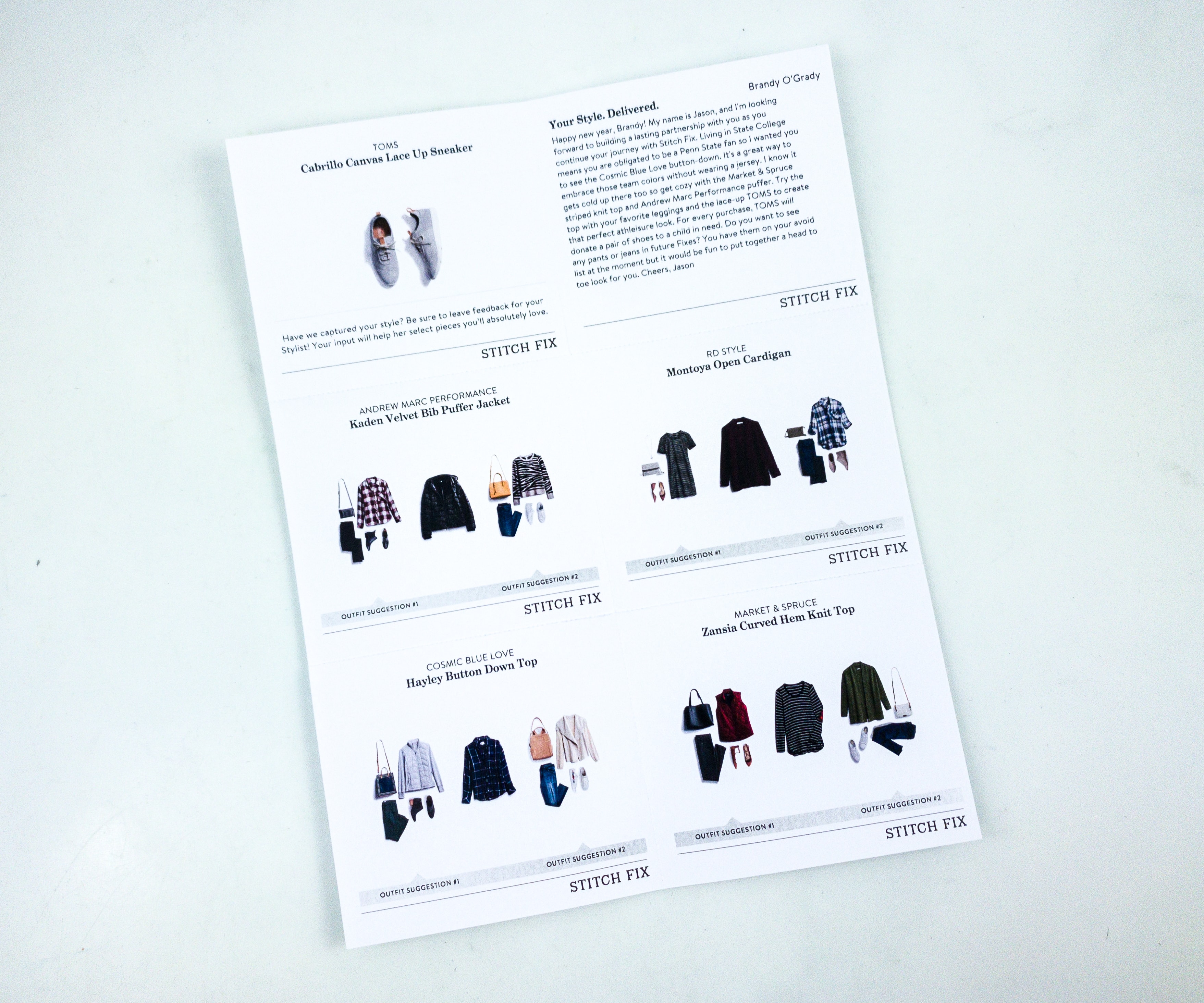 The set of styling cards has suggestions on how to wear a particular item. The styling cards have changed a bit – before they showed a dressier and less dressy version, now they're featuring multiple sets of accessories to pair with the garment, or 2 entirely different looks, but not necessarily dressed up and dressed down.
I find the styling cards very helpful. I am not a naturally good-at-fashion person and these help a LOT. Even if I don't keep the pieces I use them as inspiration – like my own personal fashion editor!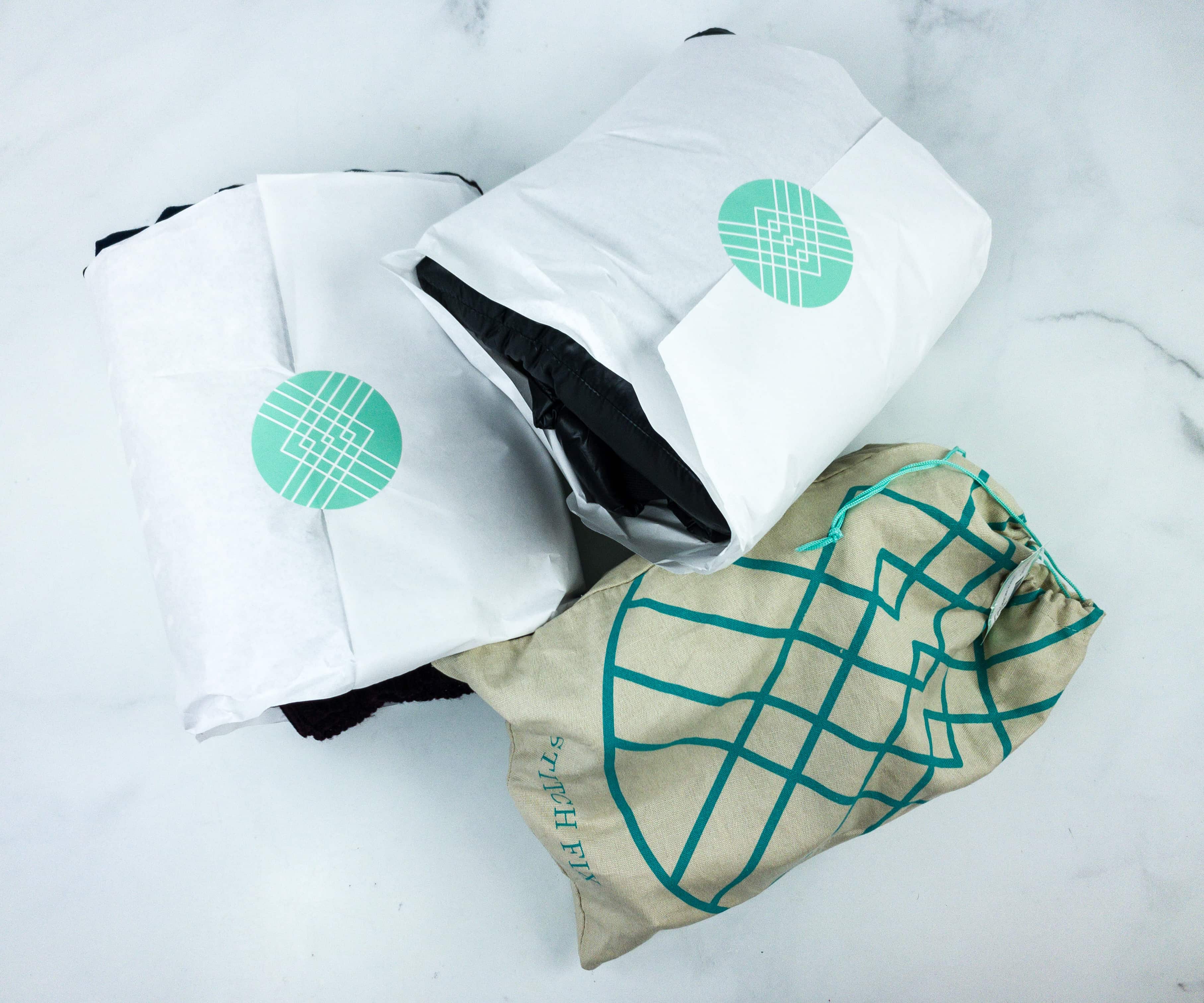 I am so excited to check all the items we received!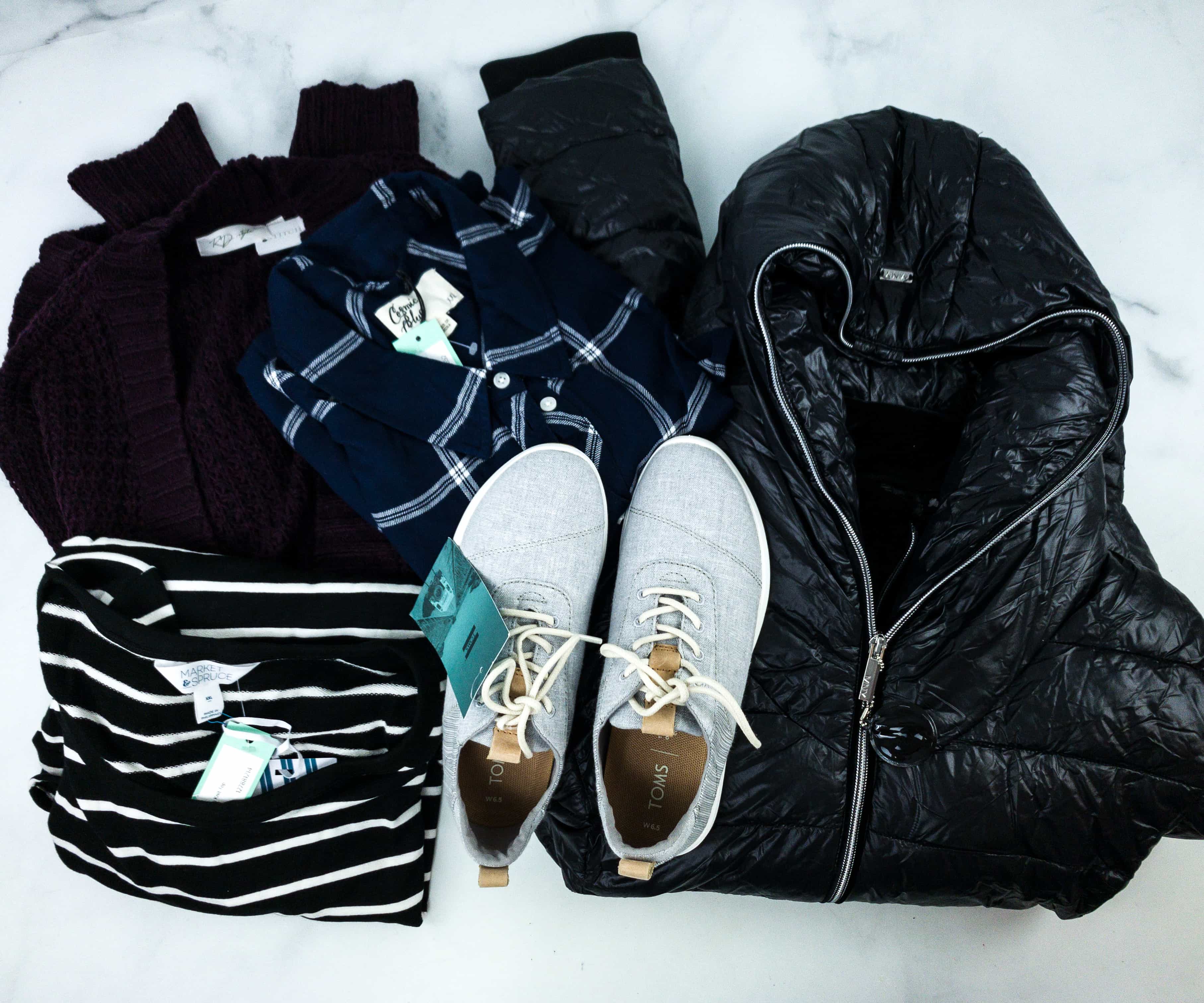 Everything in my January 2020 fix!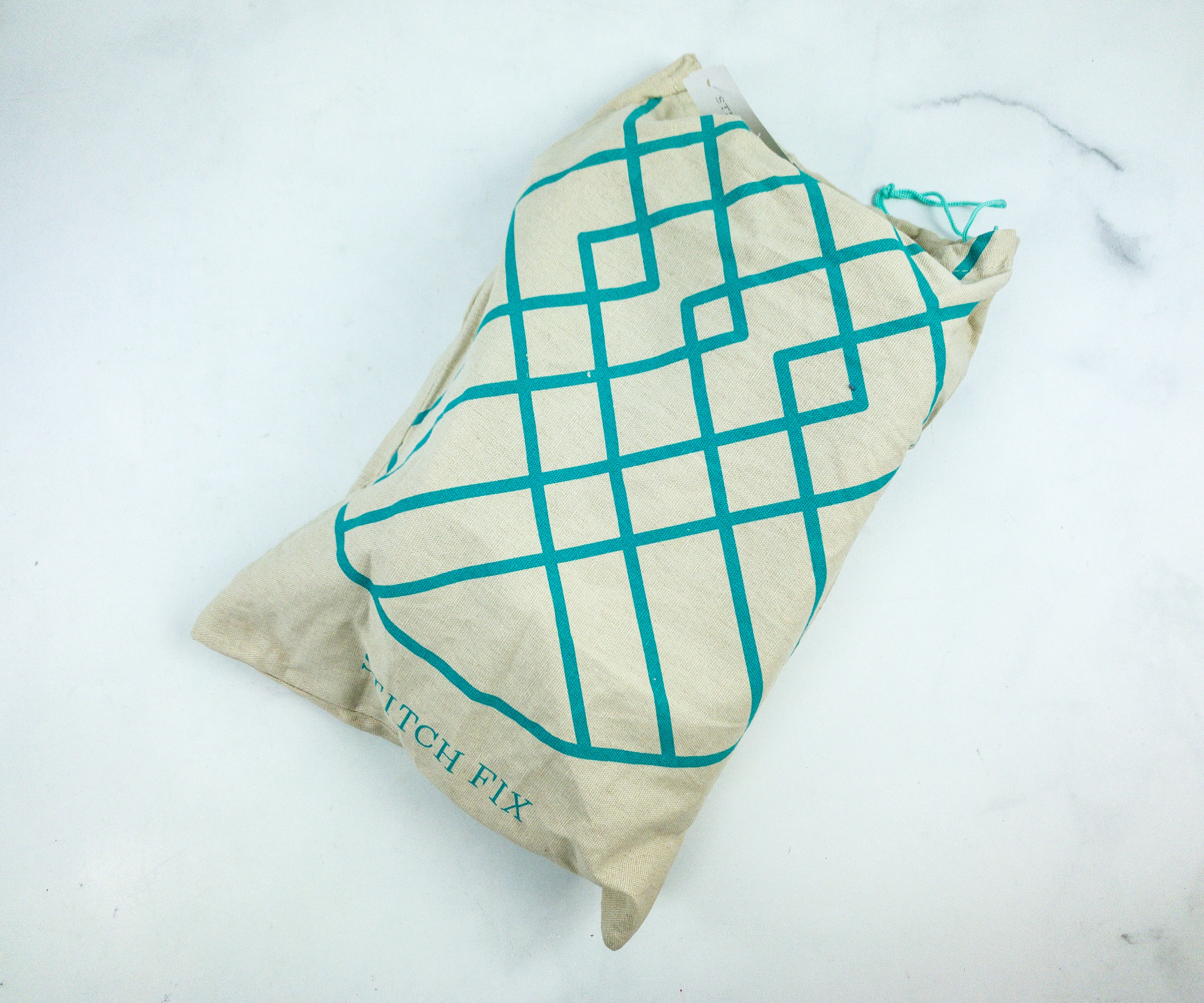 Toms Cabrillo Canvas Lace Up Sneaker ($75) The footwear was packed in a reusable drawstring bag with Stitch Fix branding!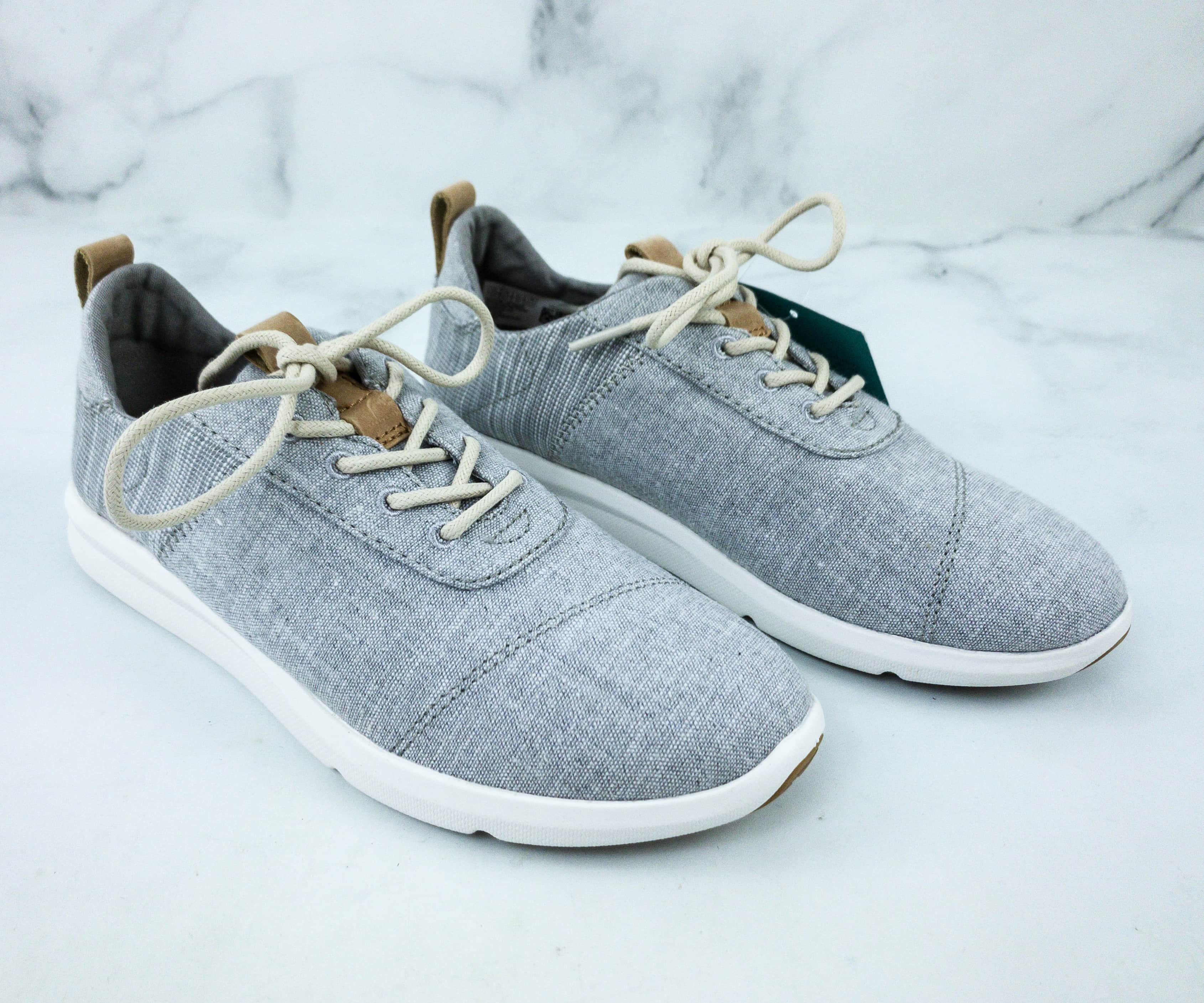 It's been a while since I last received footwear in my fix! This month, I got gray chambray sneakers and I like it because it's lightweight and comfortable to wear.
Made with textile upper, this pair is also quite breathable. Other notable features are their mesh sockliner and removable cushion insole.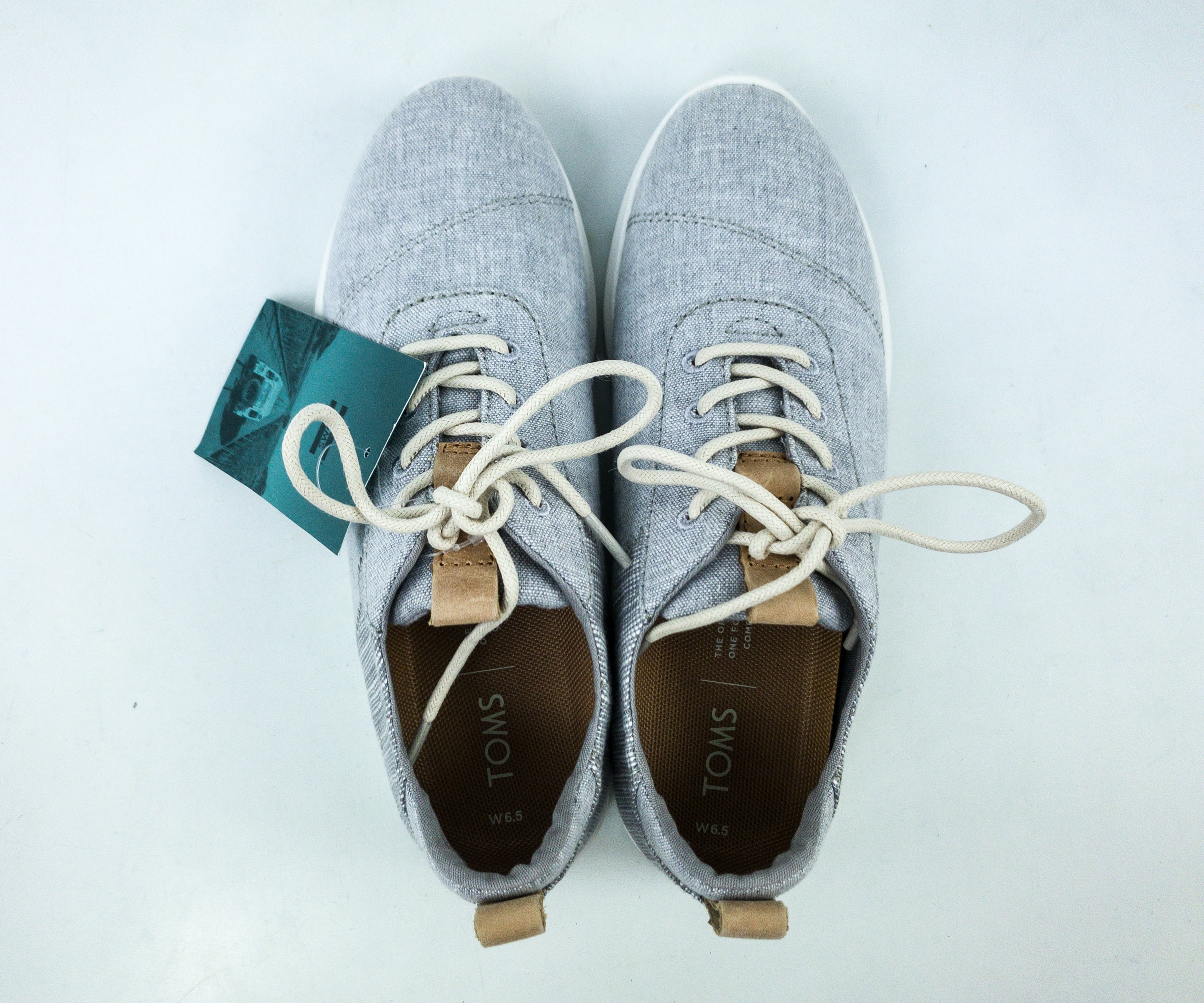 I really like the color, I think it will match well with most of the clothing pieces in my wardrobe. I also like that it's soft but still structured so it's easier to maintain.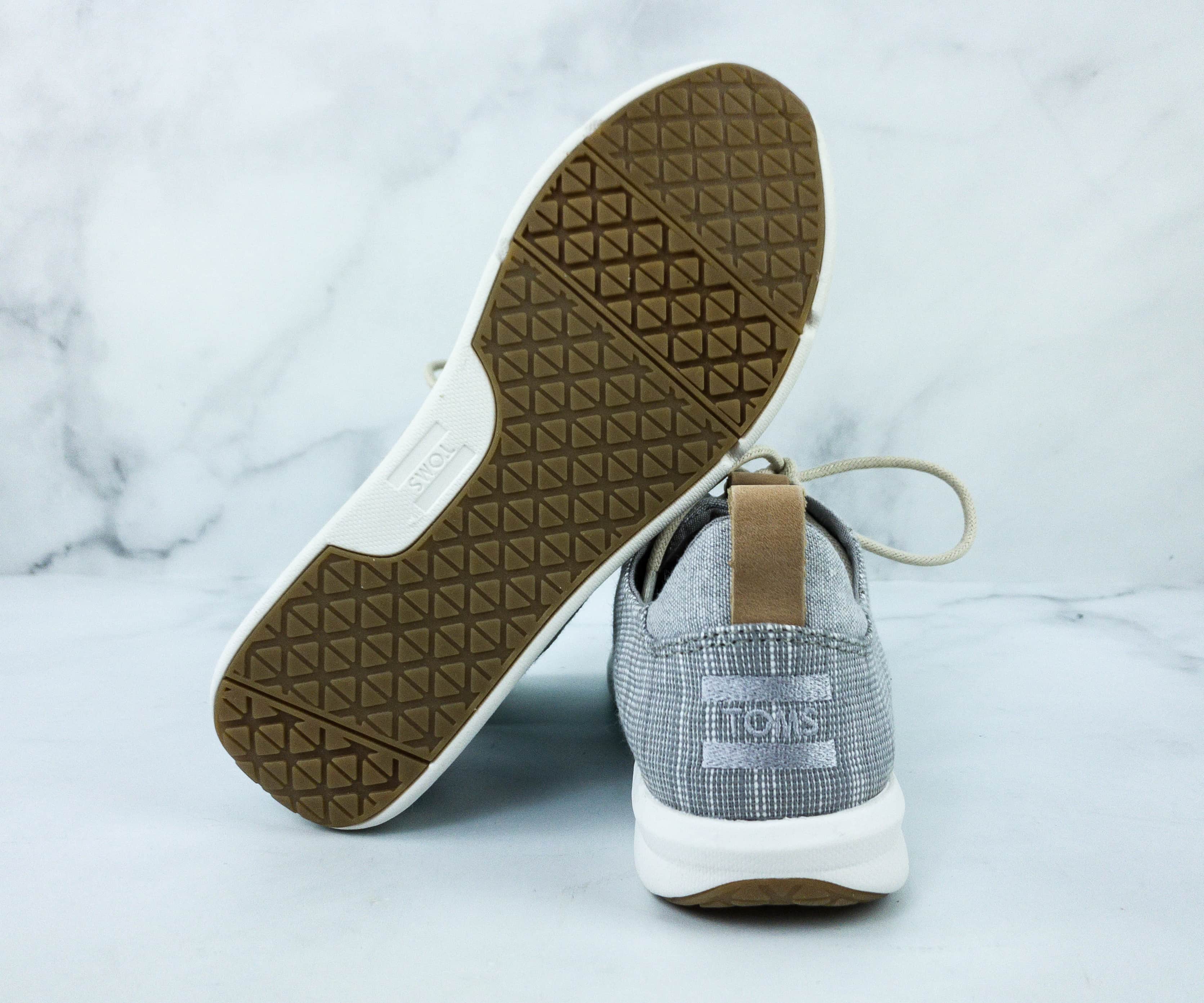 The outsoles are made with rubber/EVA and designed to increase flexibility.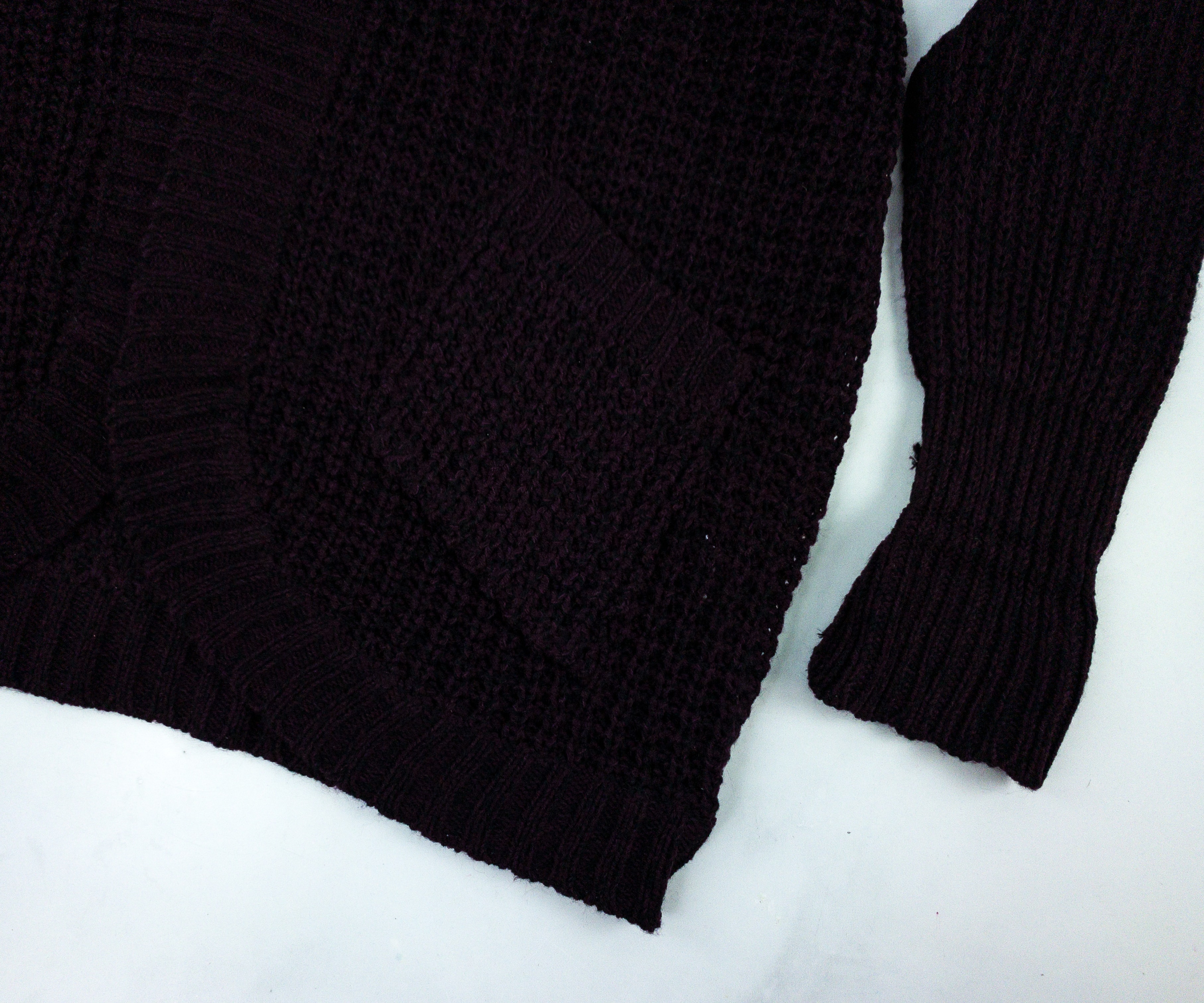 RD Style Montoya Open Cardigan ($68) This cardigan is a comfortable clothing choice for winter and beyond!
It like its relaxed style with loose stitches. Also, it's not as heavy as it looks, it's actually quite lightweight!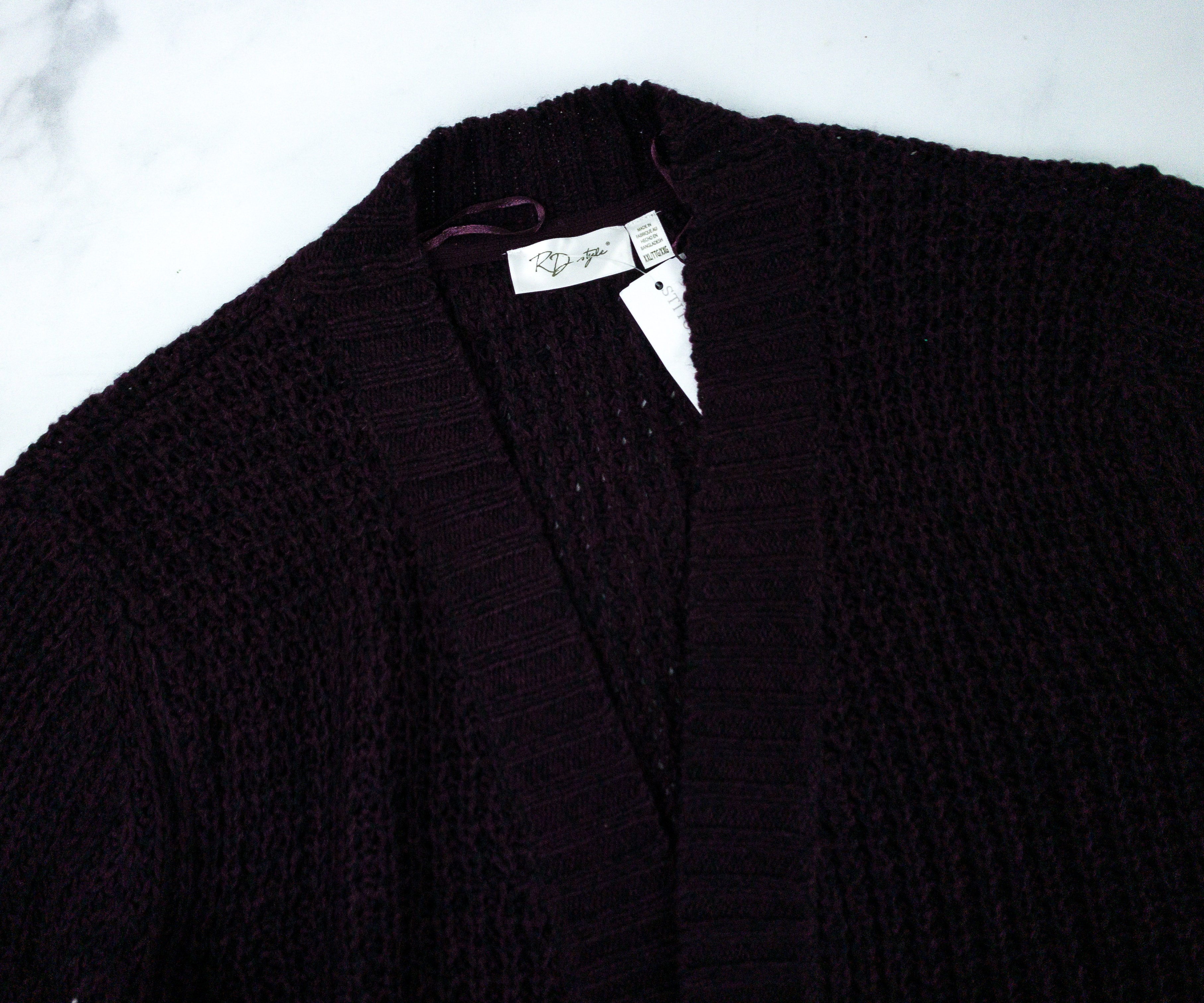 It might look black in photos, but it actually has a deep red wine color. This cardigan also features a v-neck, adding to its relaxed appeal.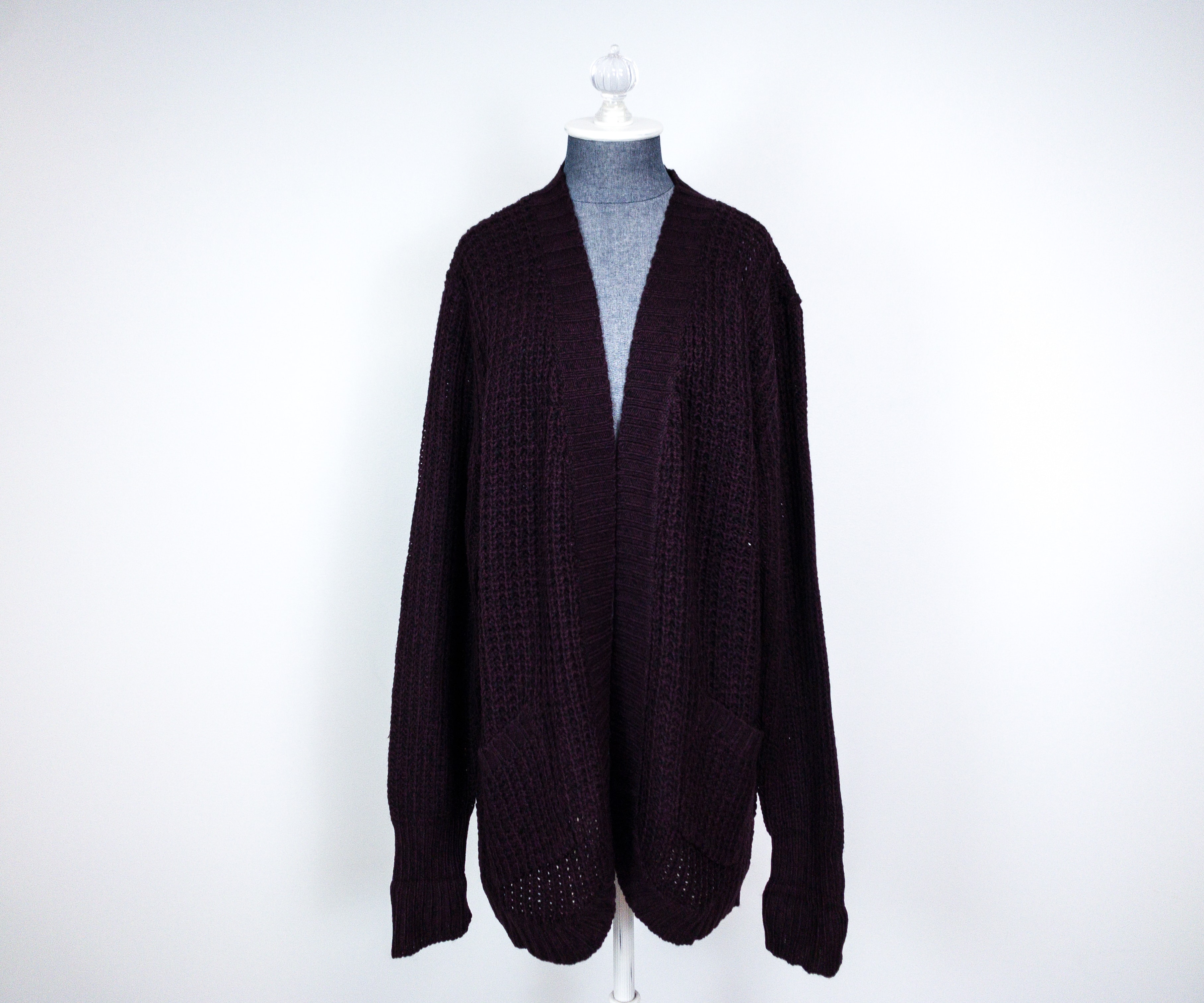 This cardigan is great for transitional weather conditions. The fit is a bit loose, but I like it that way.
This is longer than most cardigans but it's really nice. You can even push the sleeves up for a different look!
Cosmic Blue Love Hayley Button Down Top ($68) I like button-down tops, as they're simple and easy to style!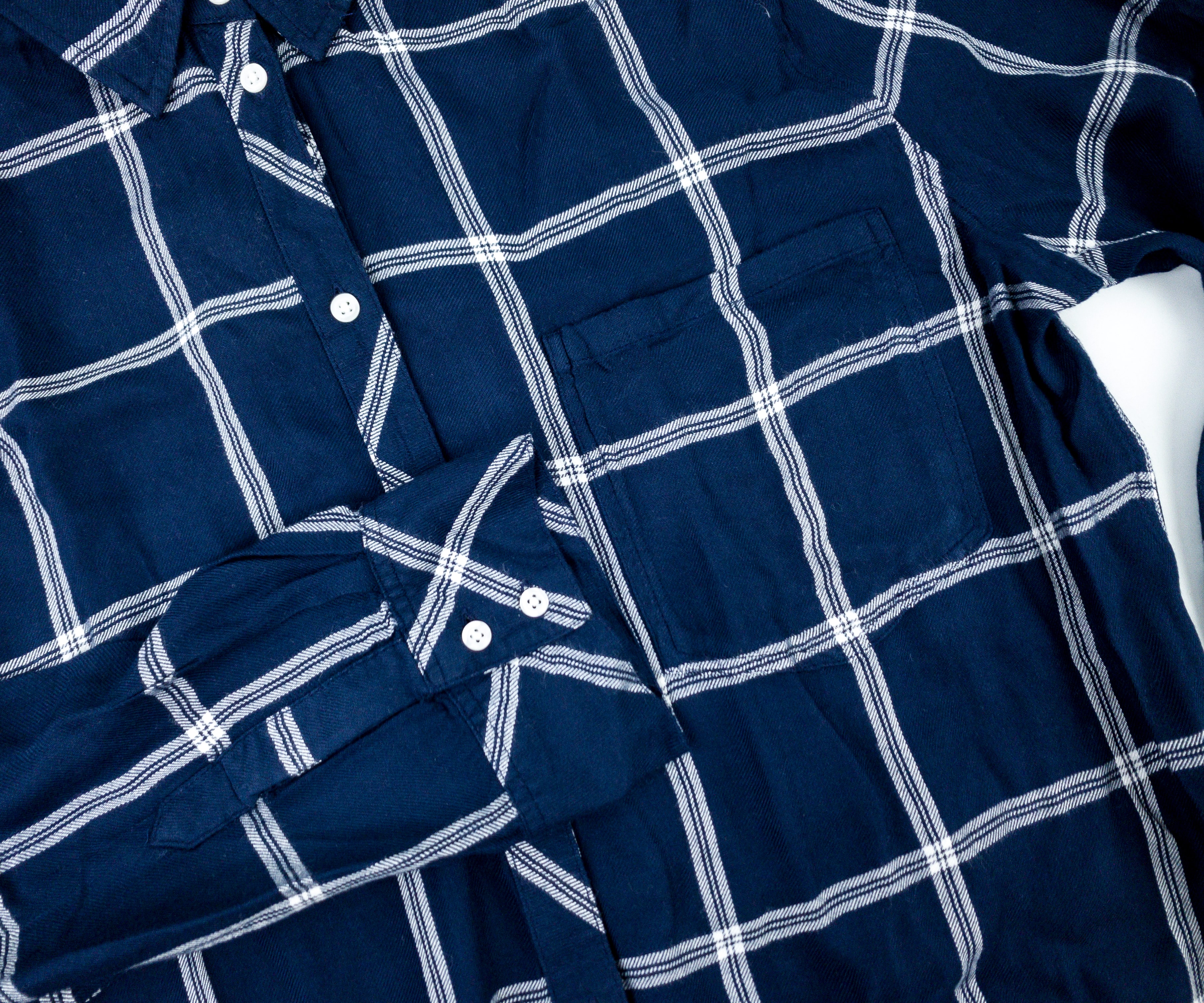 This one comes in a midnight blue base color and white grids. It also features a chest pocket on the left!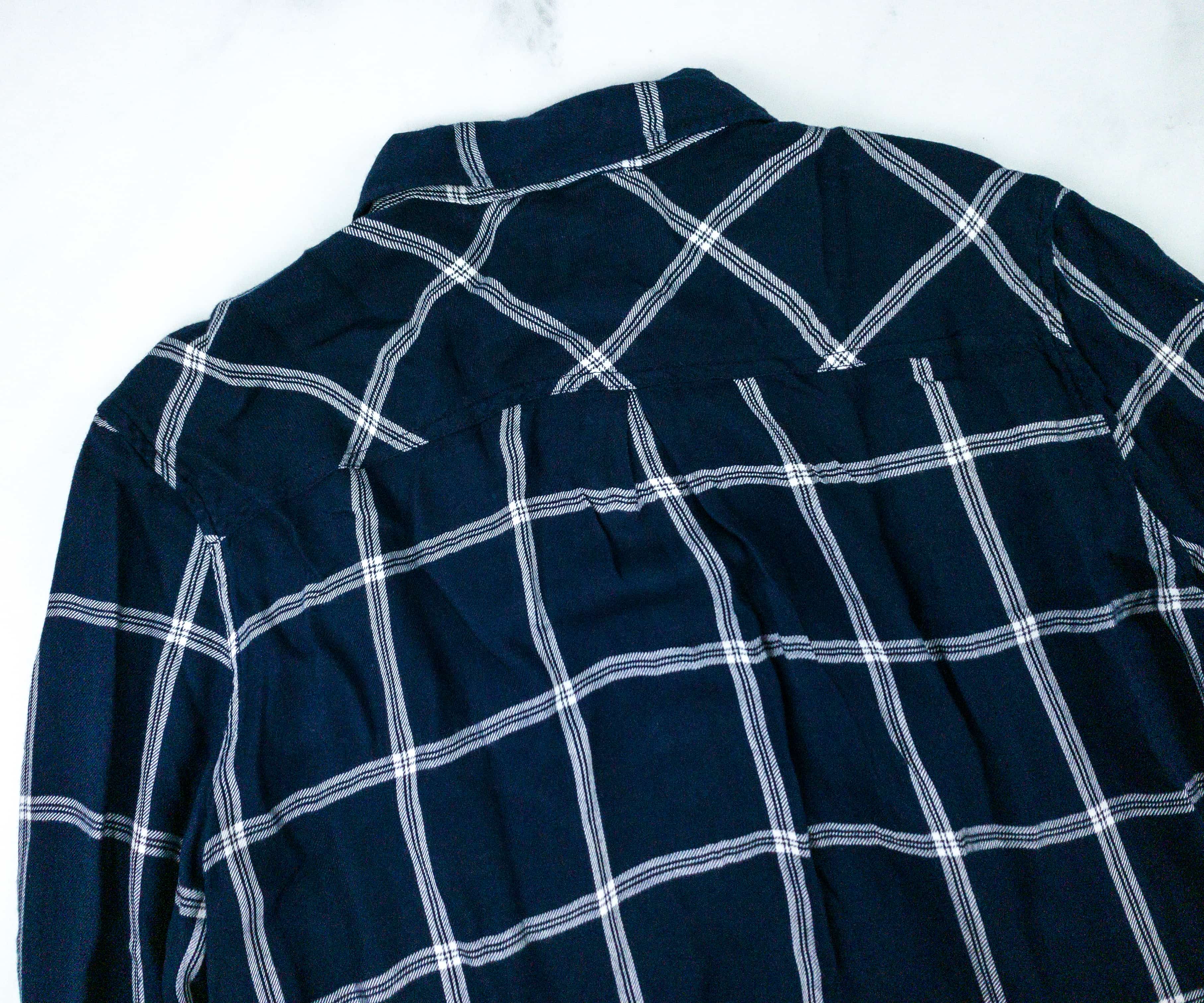 The fabric is lightweight and breathable. It fits me just right on the shoulders!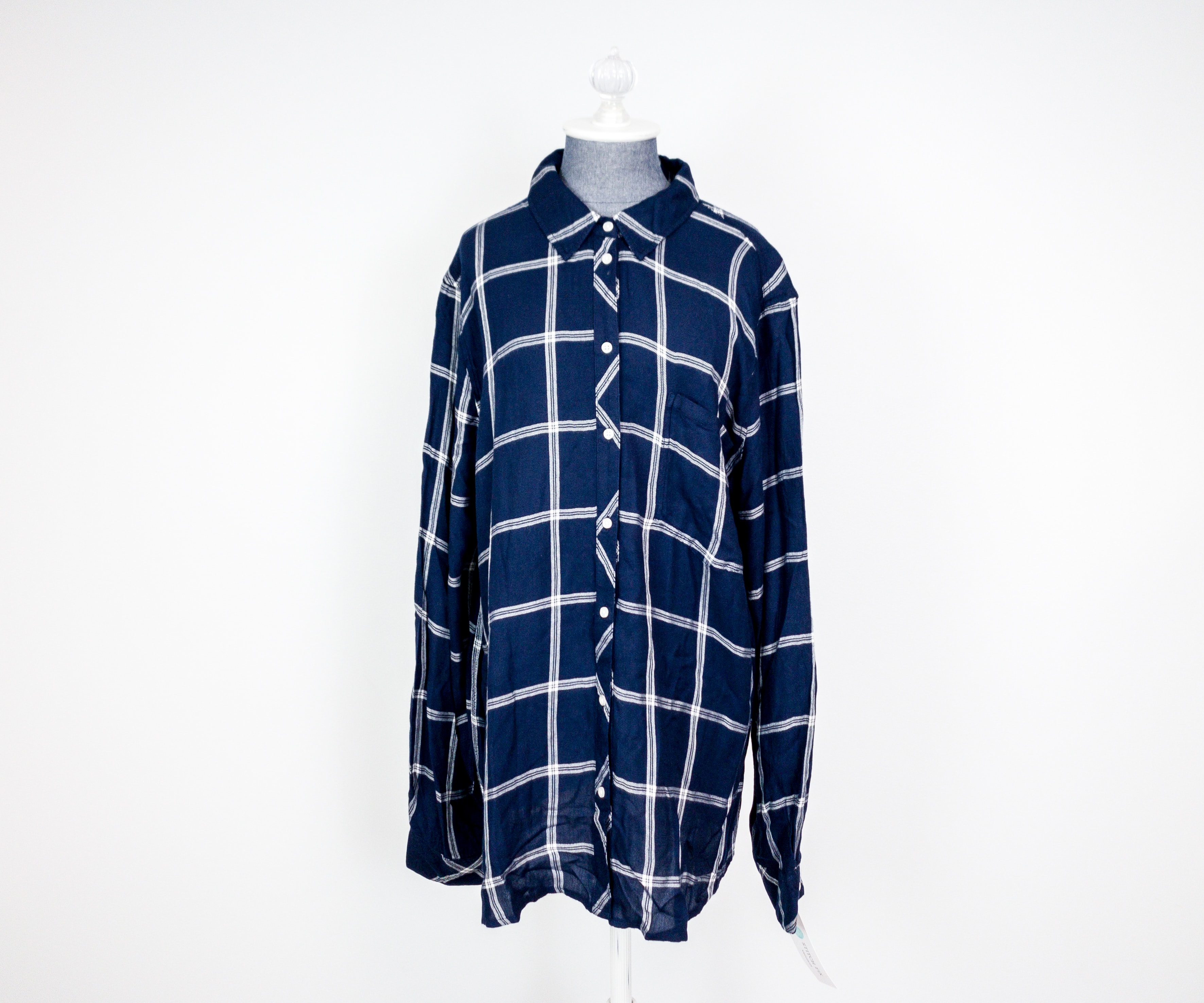 The cut is perfect! I love how I can wear this over leggings on regular days or even layer it up when it gets cold!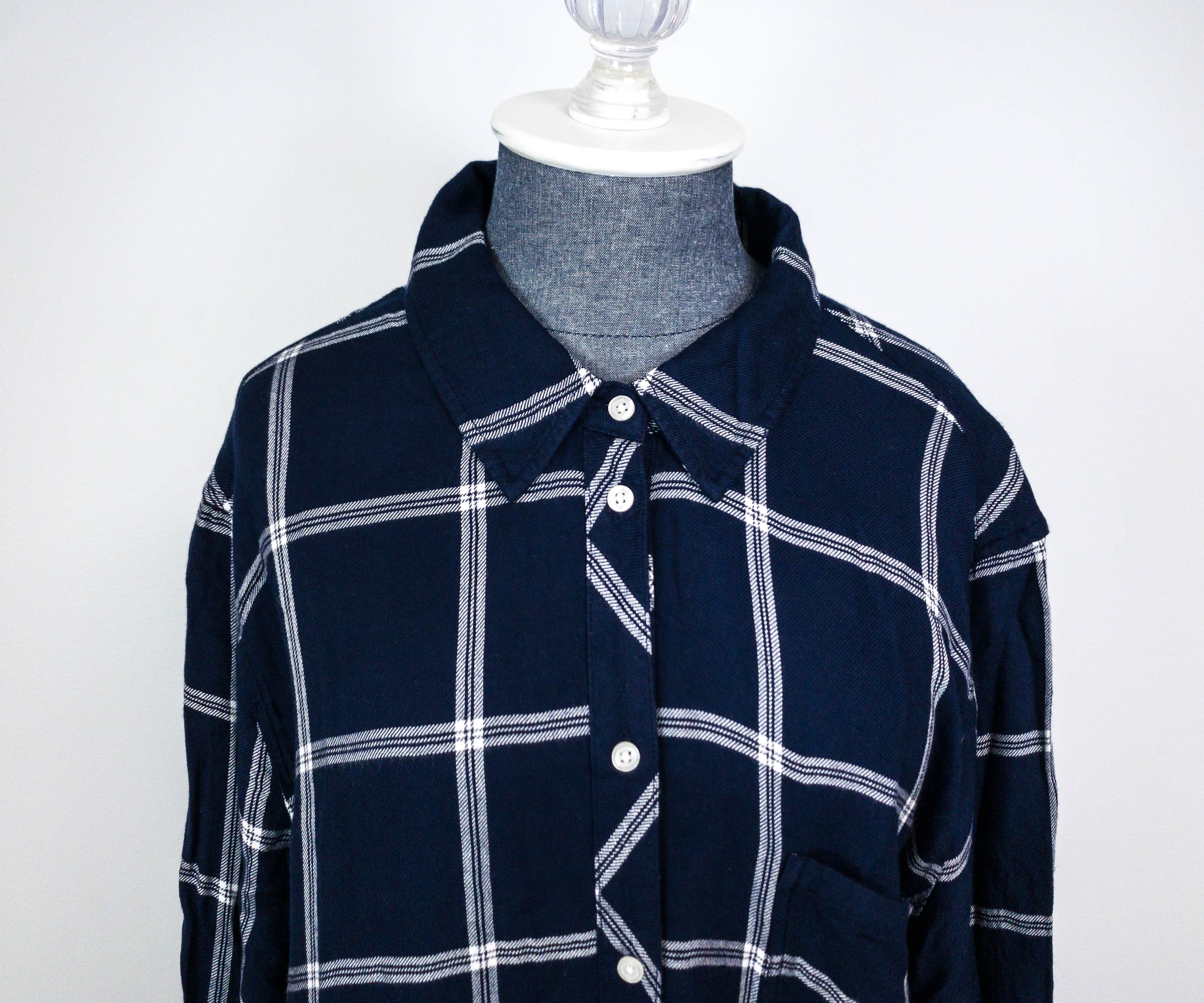 It has buttons all the way to the top but you can customize your look! You can even wear a plain white tank top and wear this as you would a cardigan and it will still look awesome!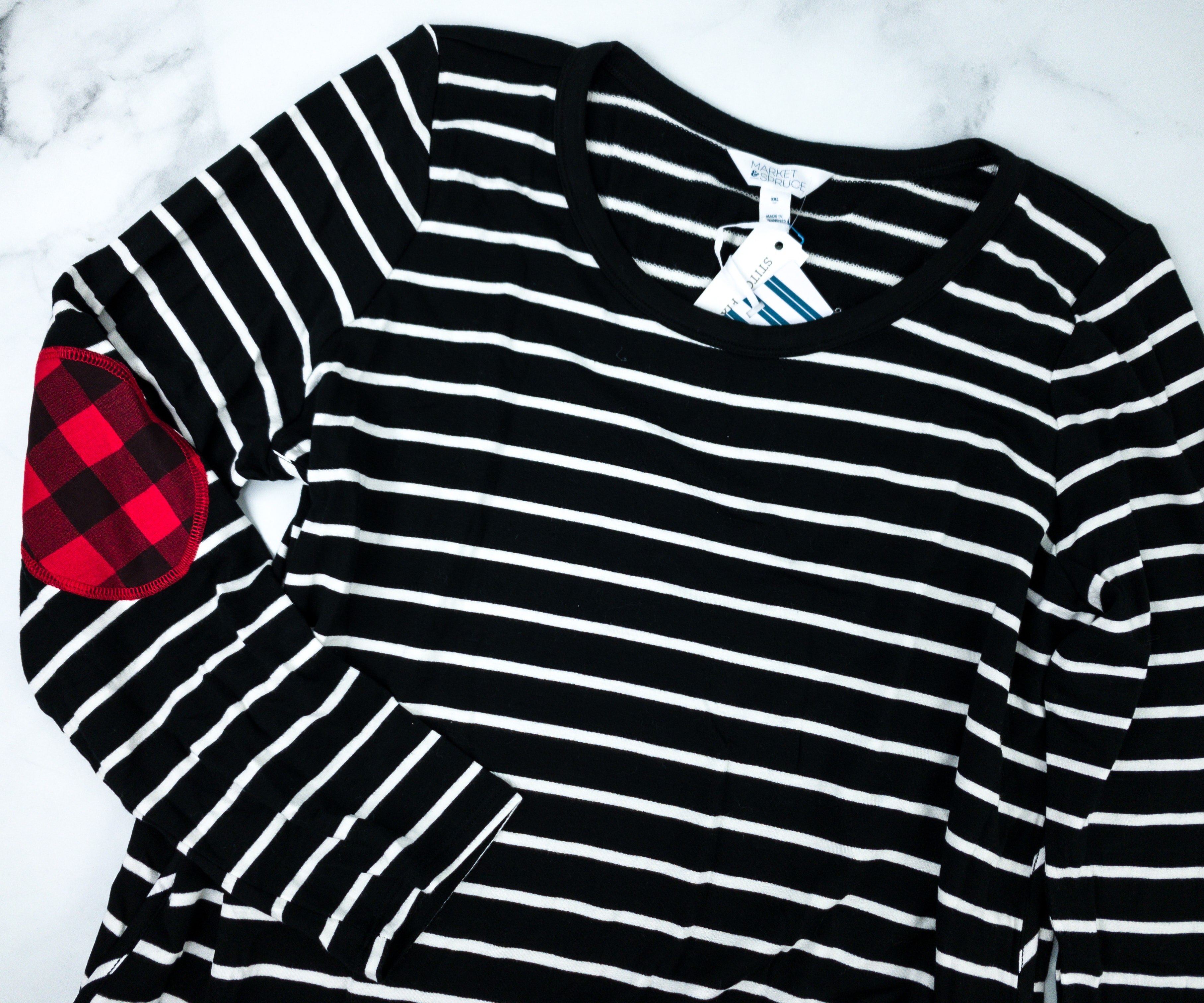 Market & Spruce Zansia Curved Hem Knit ($58) Here's another great top from this month's box, perfectly suited for the cold weather!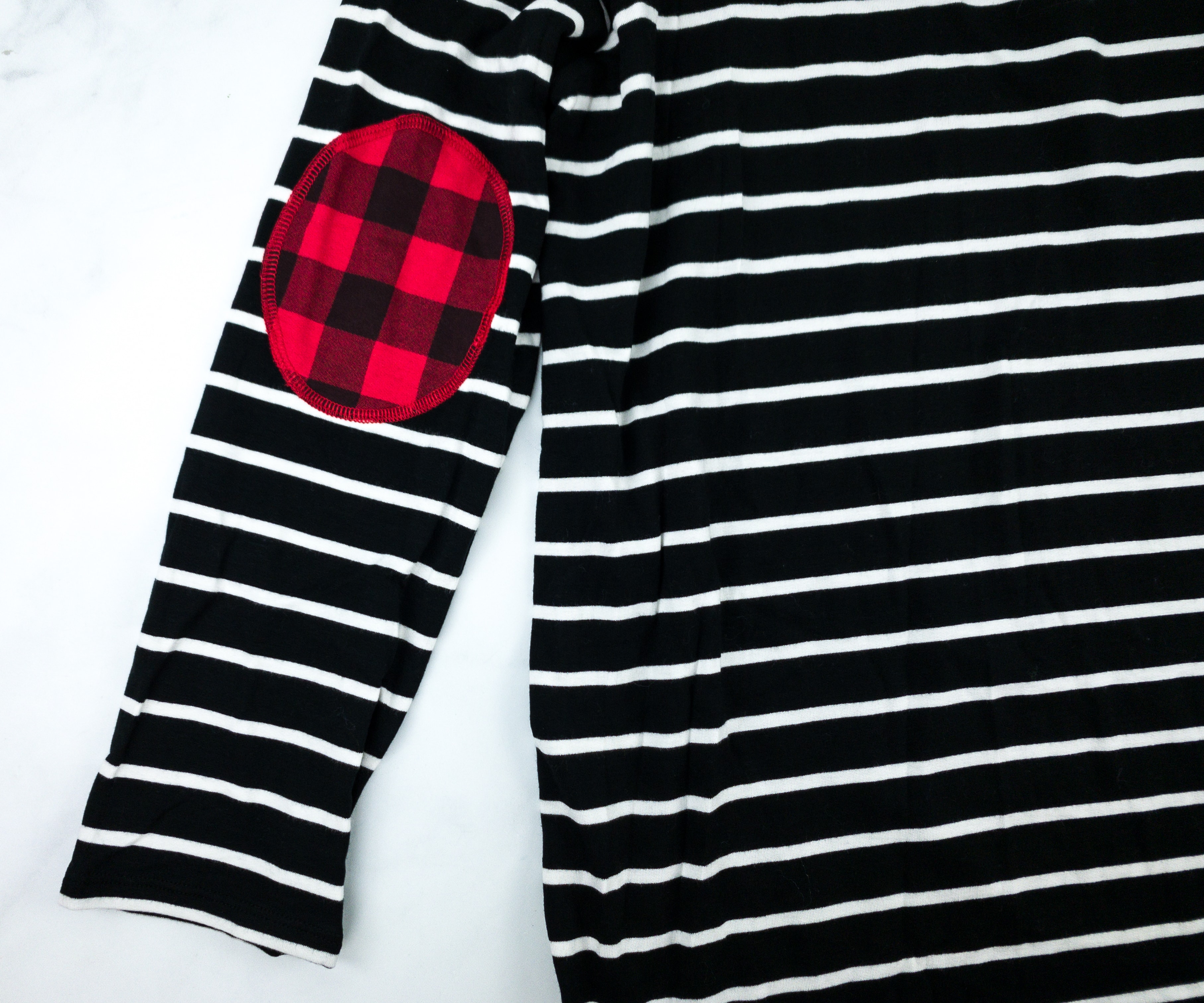 First off, the fabric is superb! The quality is really good, it keeps me warm but it's not too thick either.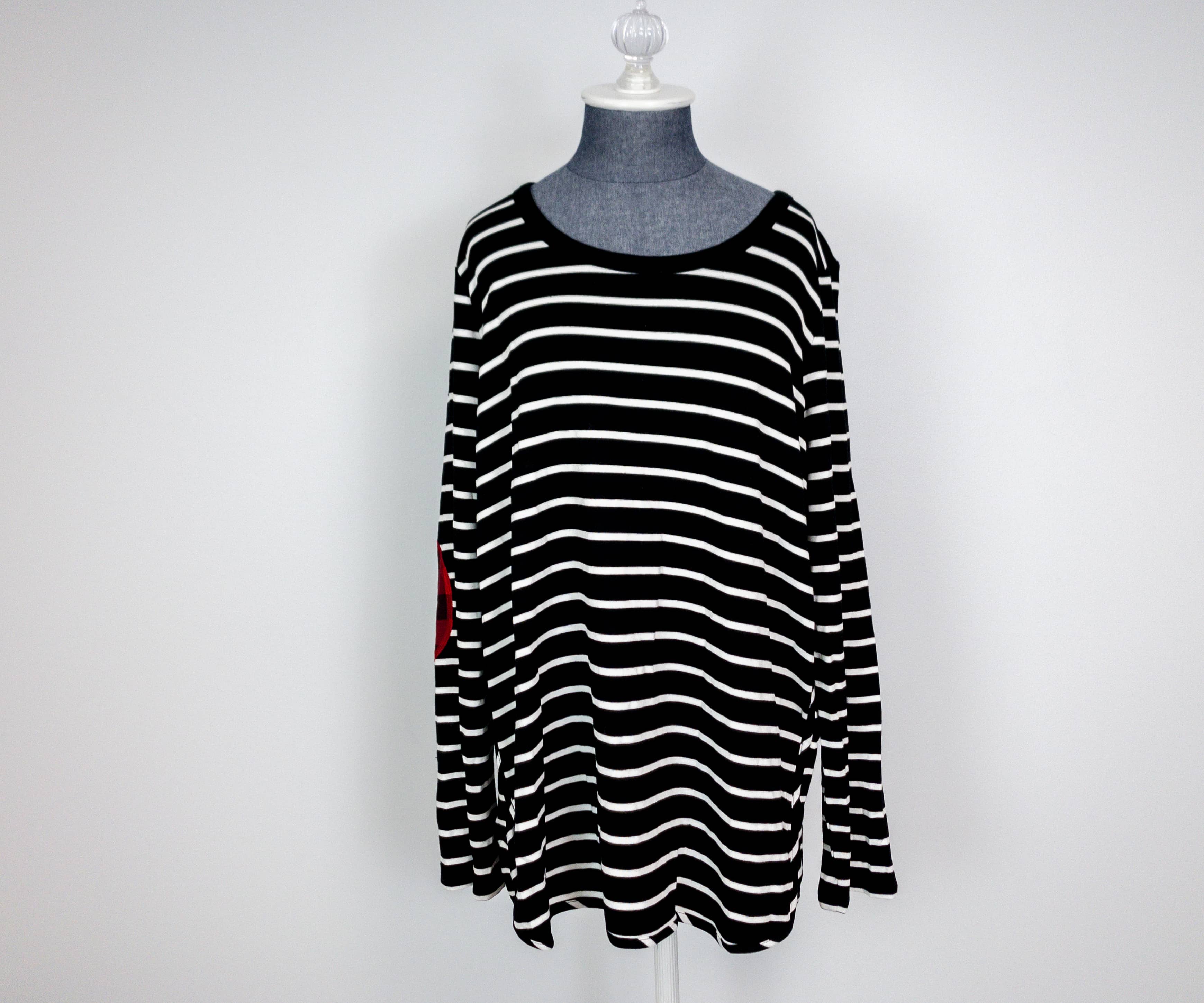 I also like how it's loose-fitting so I can easily move around with it!
The sleeves are also quite interesting. There is a red patch on the elbow that was sewn in.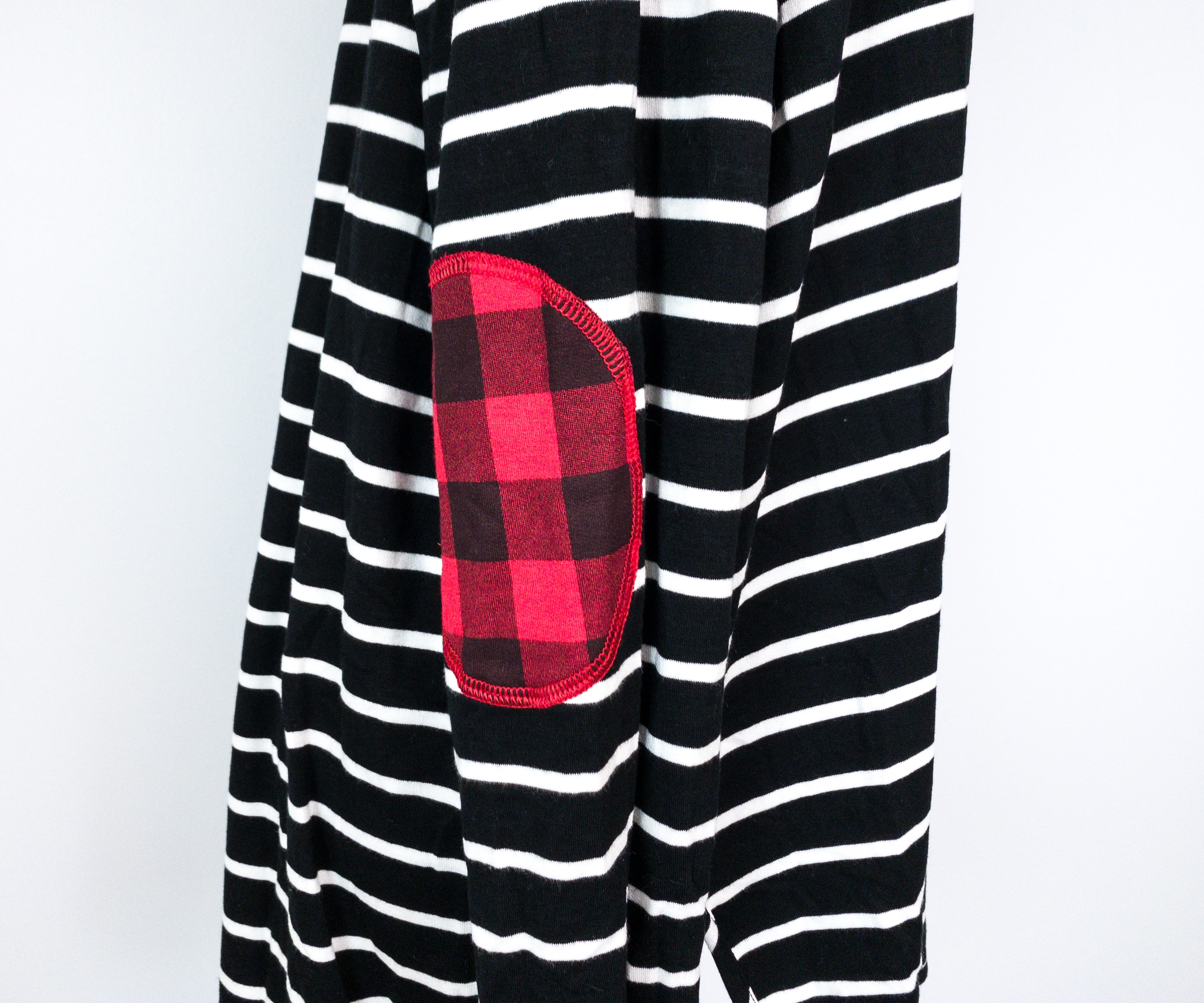 The red patch has a checkered design contrary to the shirt's striped pattern. That makes it stand out, making this top an actual statement piece!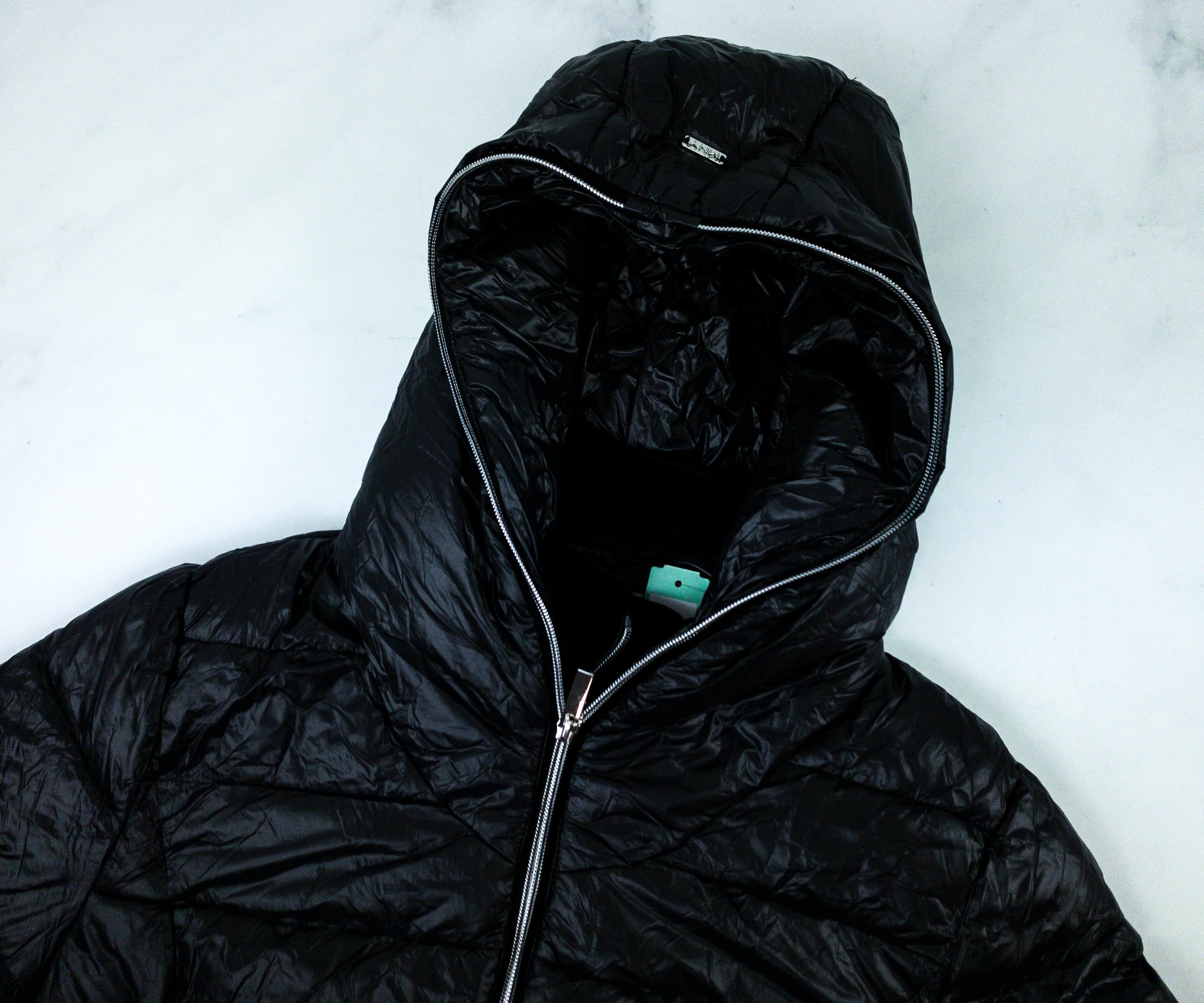 Andrew Marc Performance Kaden Velvet ($108) Speaking of weather-appropriate clothing items, they included a black puffer jacket in my fix!
It zips all the way to the top of the hood! I find that unique!
The inner is made of the same materials as the outer. This is really thick!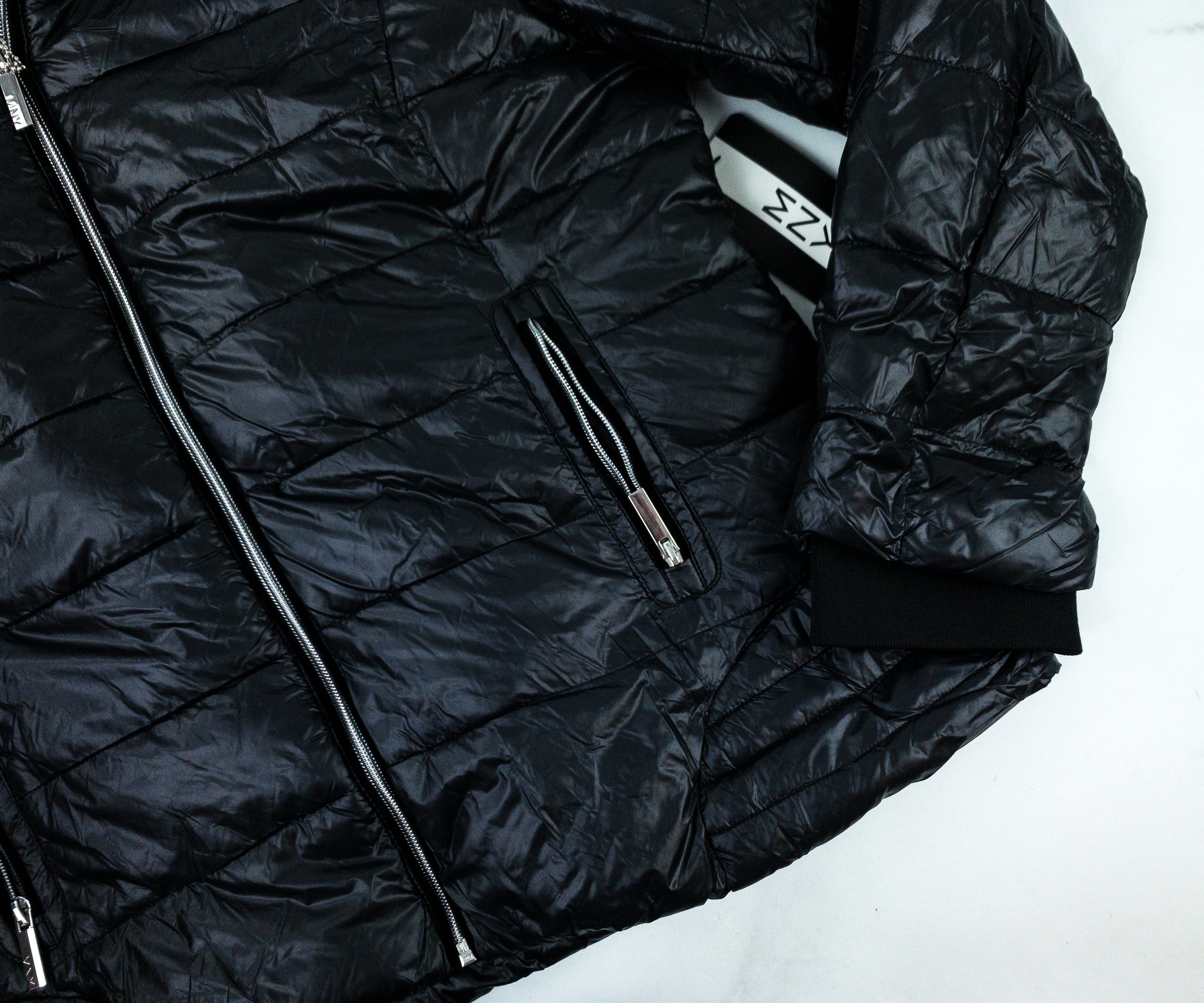 There are zippered pockets on each side.
The cool silver hardware is such a nice contrast to the black puffer vest!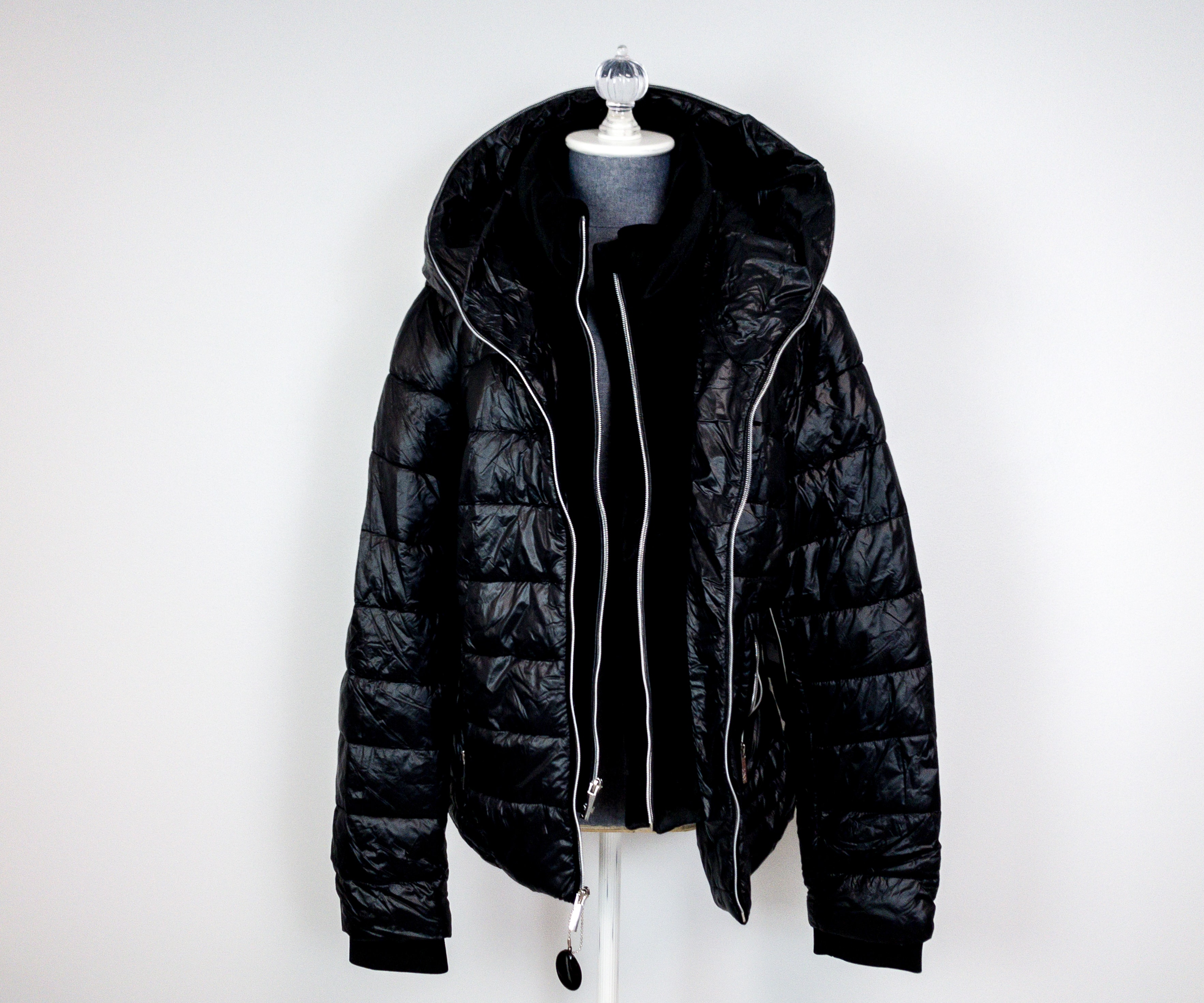 It has a double enclosure and the inside is made of velvet material.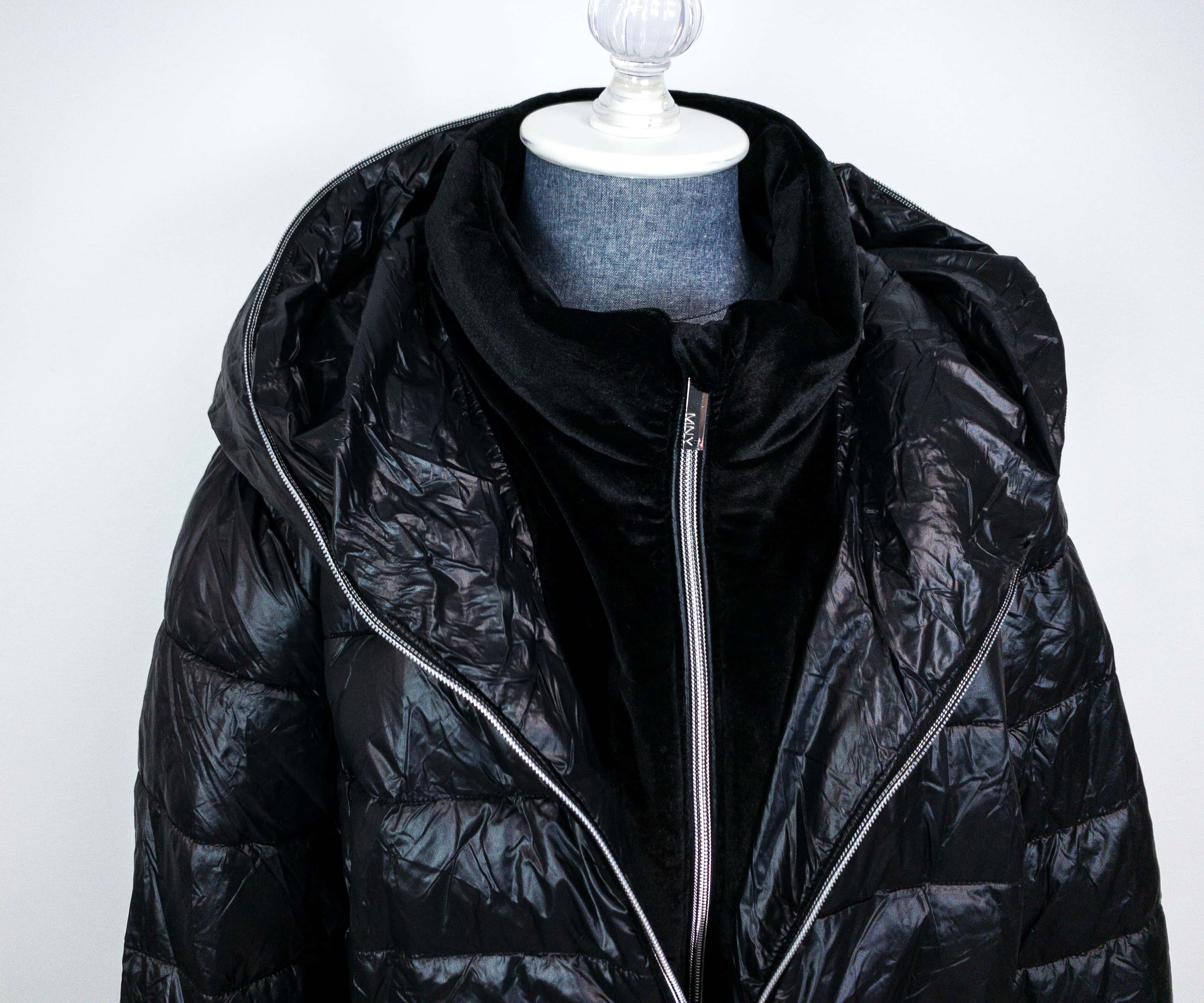 You can switch up ways on how to zip it, depending on your preferred style or mood!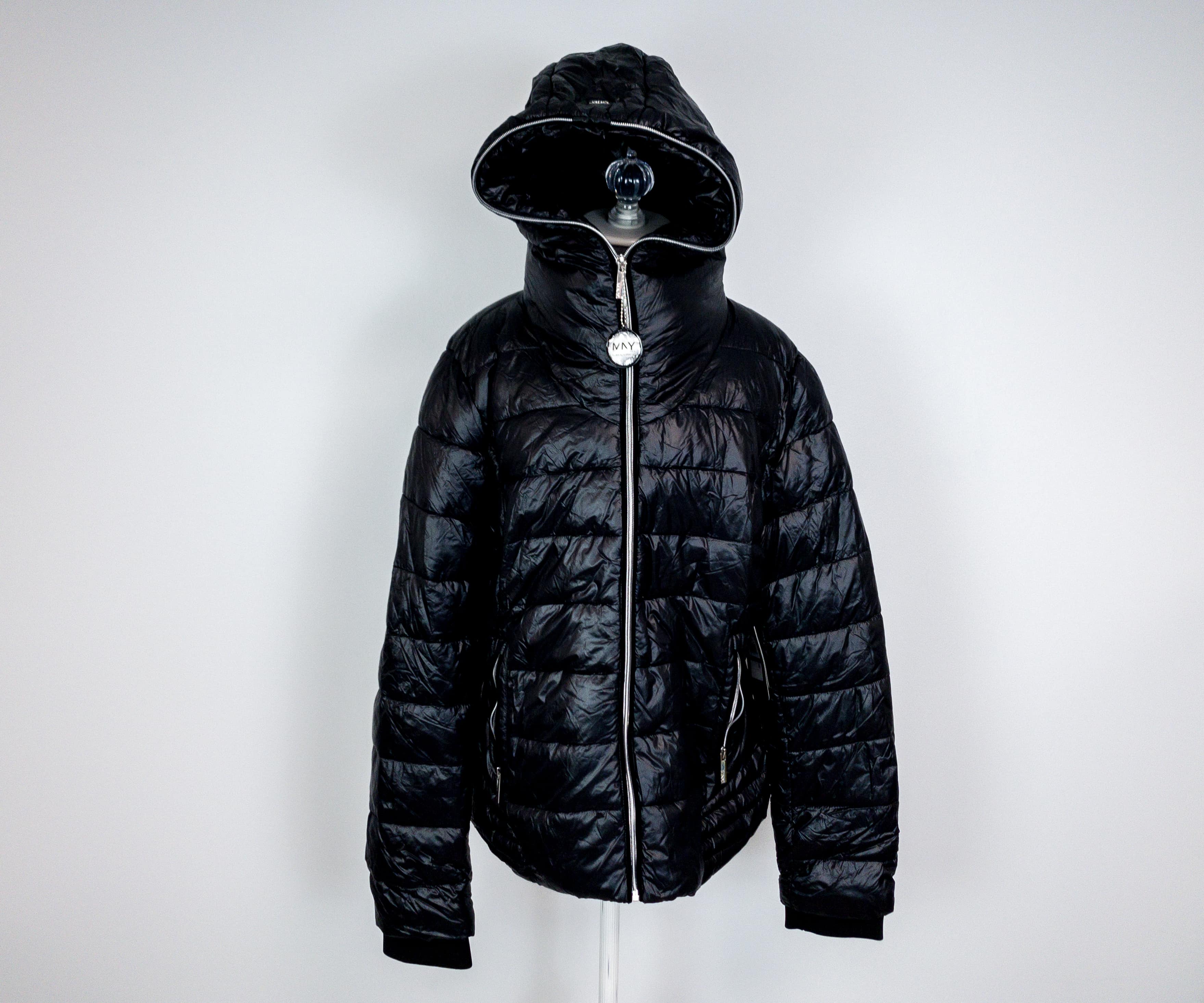 I like how this can match any piece of clothing!
It has a decent fit plus it's warm and cozy, making it perfect for cold weather!
This month's box is really great because they threw in some sneakers! I love how they're super comfortable to wear and the color is easy to pair with. There is also a great selection of outerwear that I can layer for the cold season! Overall, I'm super happy with everything I got in this month's box! Although they're mostly tops, they can easily be paired by a pair of jeans so I'm good! Looking forward to future boxes!
What did you get in your Stitch Fix this past month?