Dandy creates personalized supplement treats for your dog. Every month, your dog receives a custom 30-day supply of daily packs with 4 unique treats tailored for his/her specific needs.
DEAL: Get $5 off on your first box! Use coupon code DANDY5.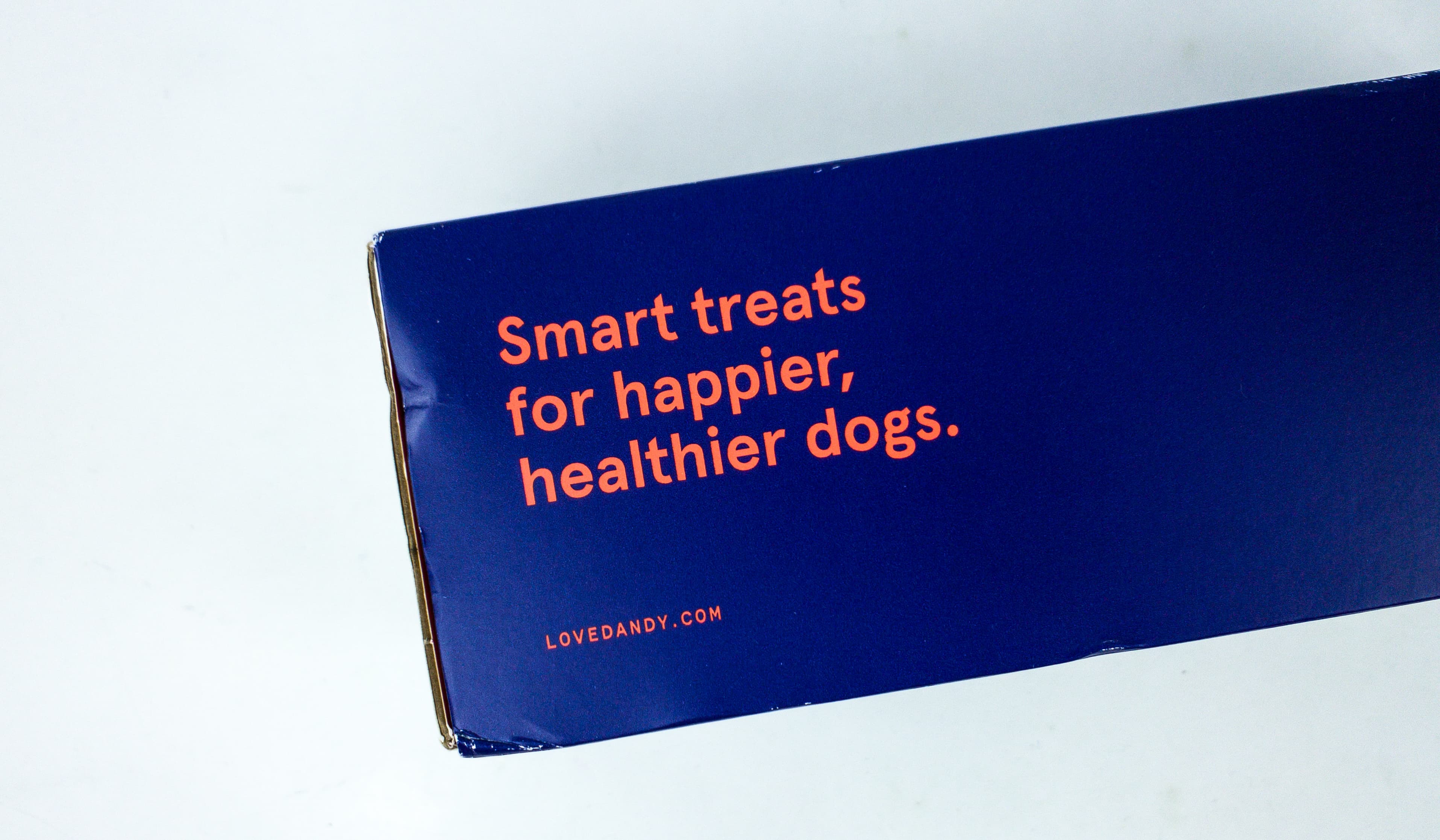 Dandy's tagline is printed outside of the box.
Smart treats for happier, healthier dogs.
There's a quick quiz upon sign up. Your answers will be used to analyze your dog's current health profile and to know which supplements are right for them.
They even provided us a bit of advice for our 13-year-old Schnauzer, Lindy! According to them, what we have to look out for is excessive licking and hot spots, and we also have to make sure to wash and dry Lindy's feet after long walks.
We get 4 different supplements in a single pack, which totals to 120 treats monthly! Another awesome thing about Dandy is that they update and adjust your dog's daily pack as they age. They even take seasons into consideration.
The box includes a cool tote bag that says "doin' it for my dog!"
It's simple and cute! This bag is great for grocery errands or for stashing my pup's toys and treats.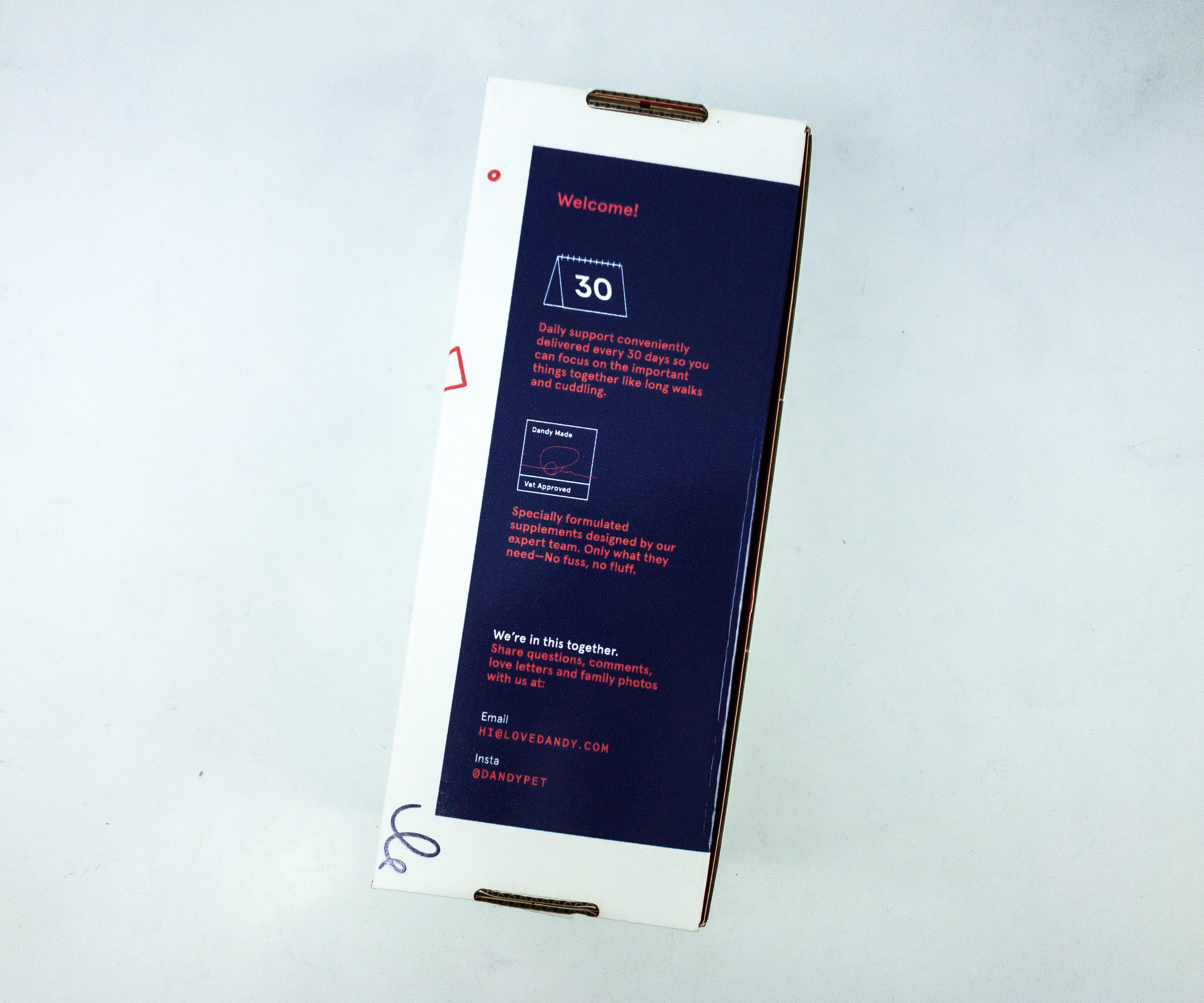 The side of the box has important information about the items inside.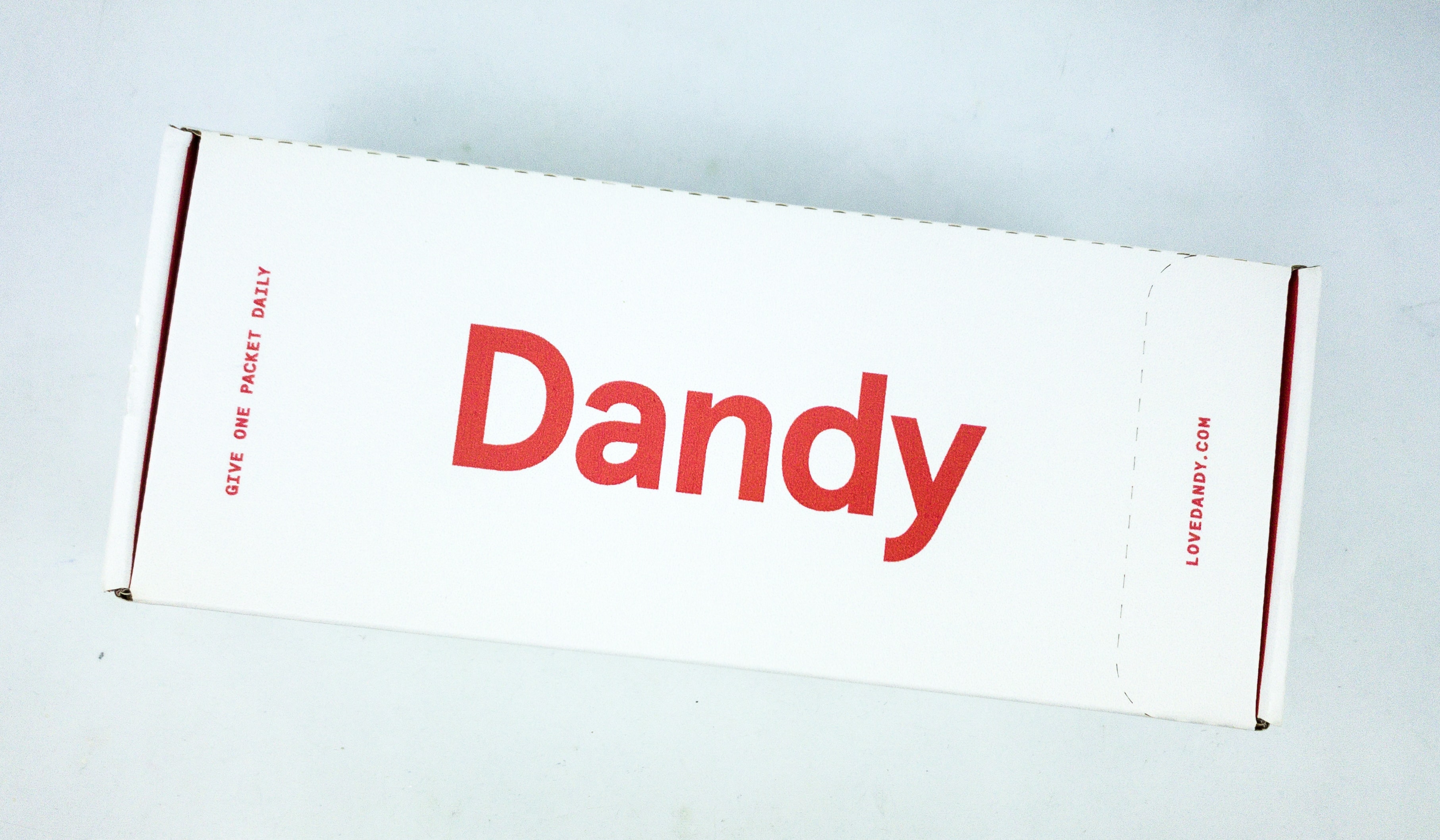 The box has a foldable and easy-to-open side.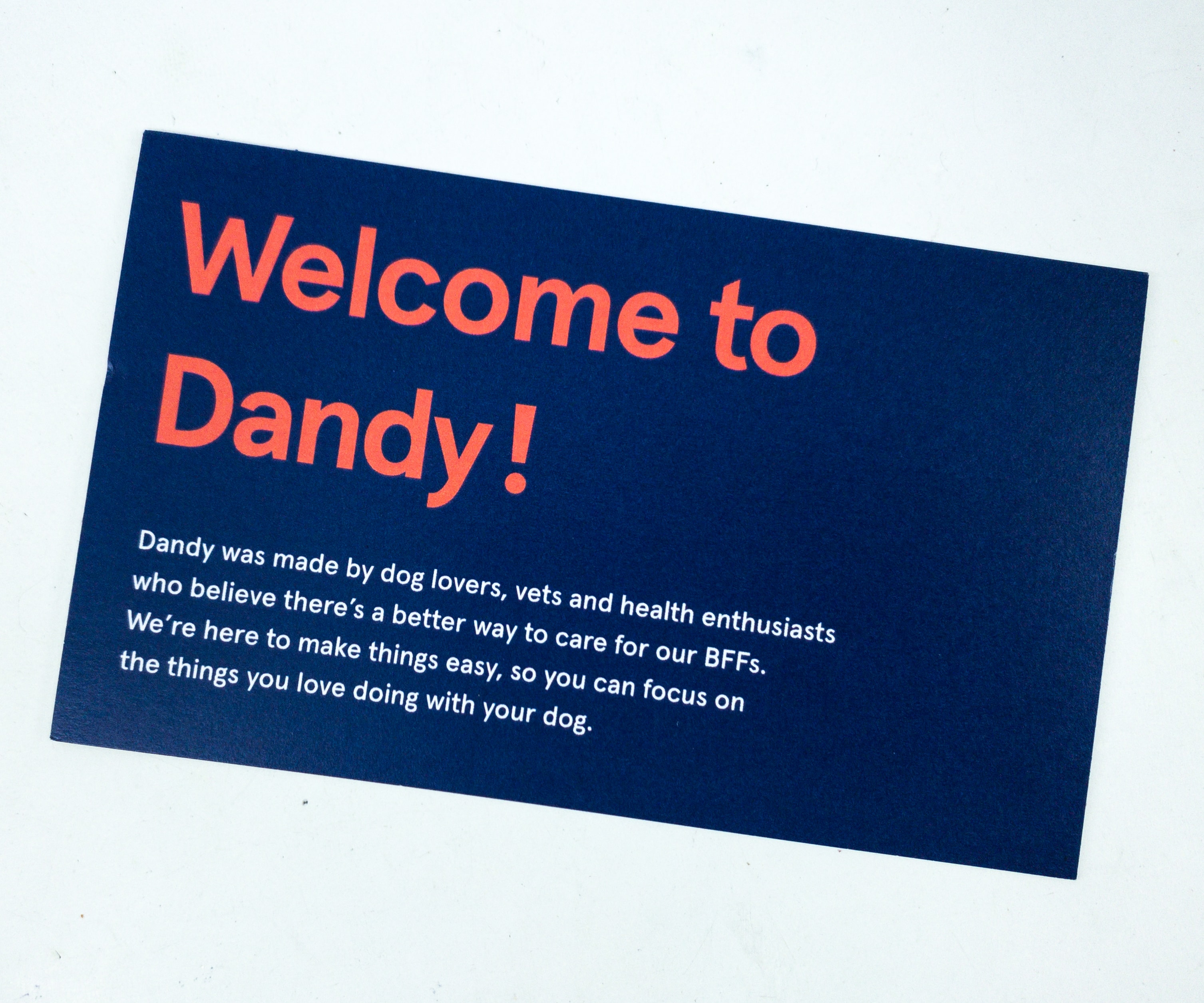 There's also a simple info card that comes inside the box.
Dandy was made by dog lovers, vets and health enthusiasts who believe there's a better way to care for our BFFs. We're here to make things easy, so you can focus on the things you love doing with your dog.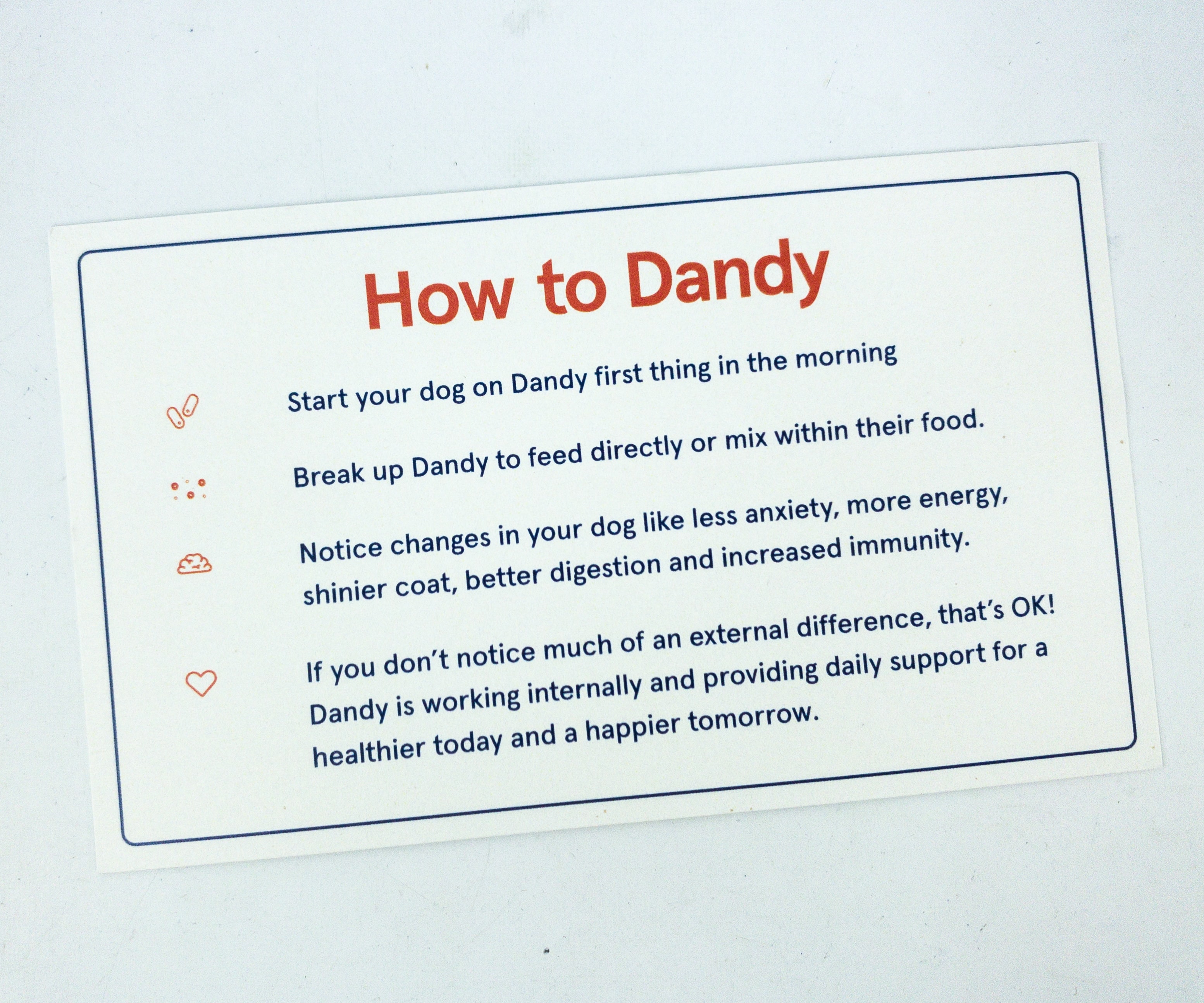 The back of the info card lists things to do and to take note of when your dog is just starting with Dandy.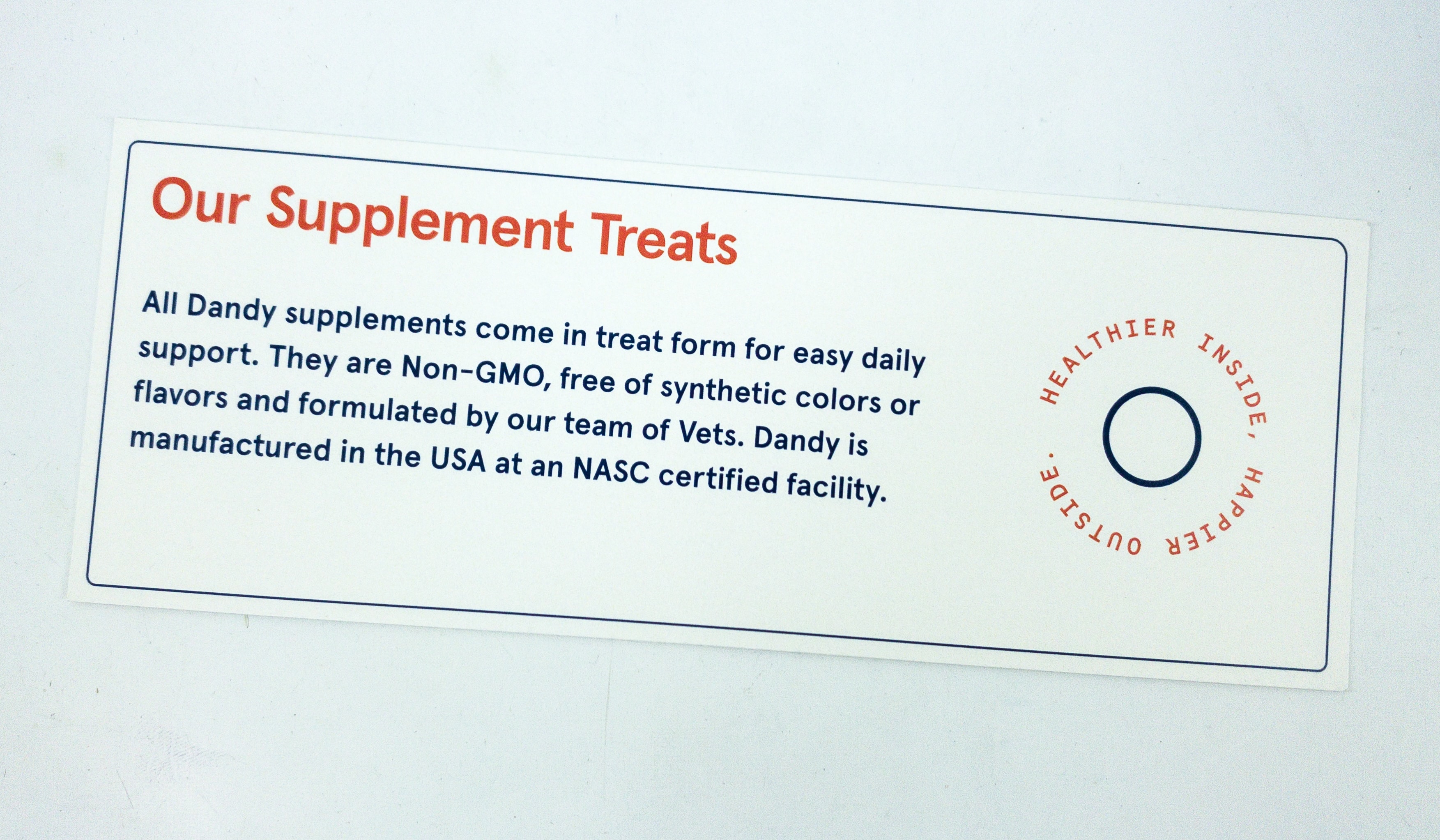 These supplemental dog treats offer daily support to our beloved furry pals. It's safe for everyday intake since it is non-GMO, synthetic color/flavor-free, and is specially formulated by the Dandy team of vets.
The card lists all the Dandy supplements available. Those with a check marks are the treats inside the box you received. Each customized supplement is unique and has a different purpose. It's nice that the card even lists the ingredients and what each goodie does to a dog's body. This month, we got Hemp+, L-Theanine, Shine Boost and Mobility+.
Everything in my Dandy box!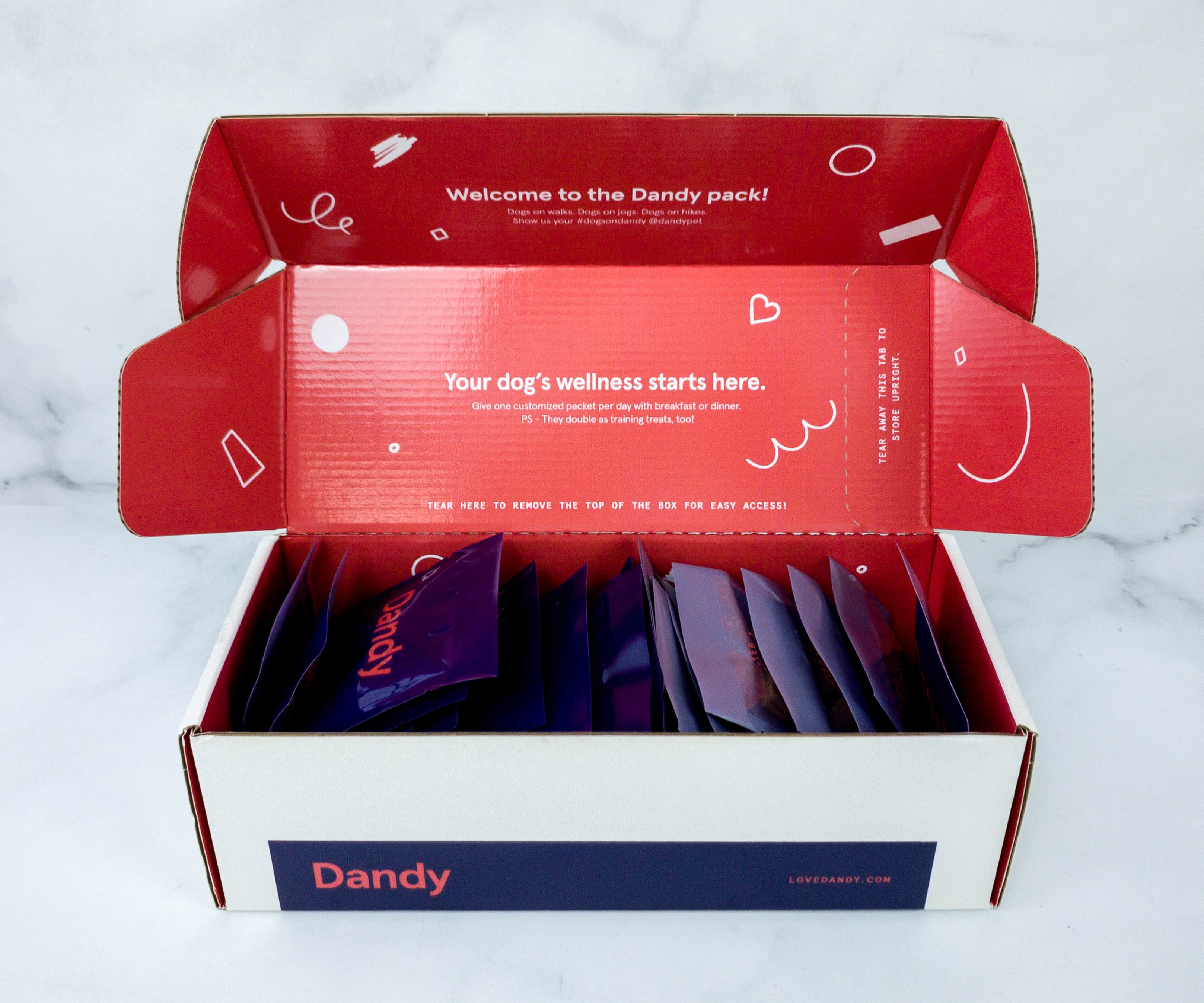 The box contains 30 packets for daily consumption!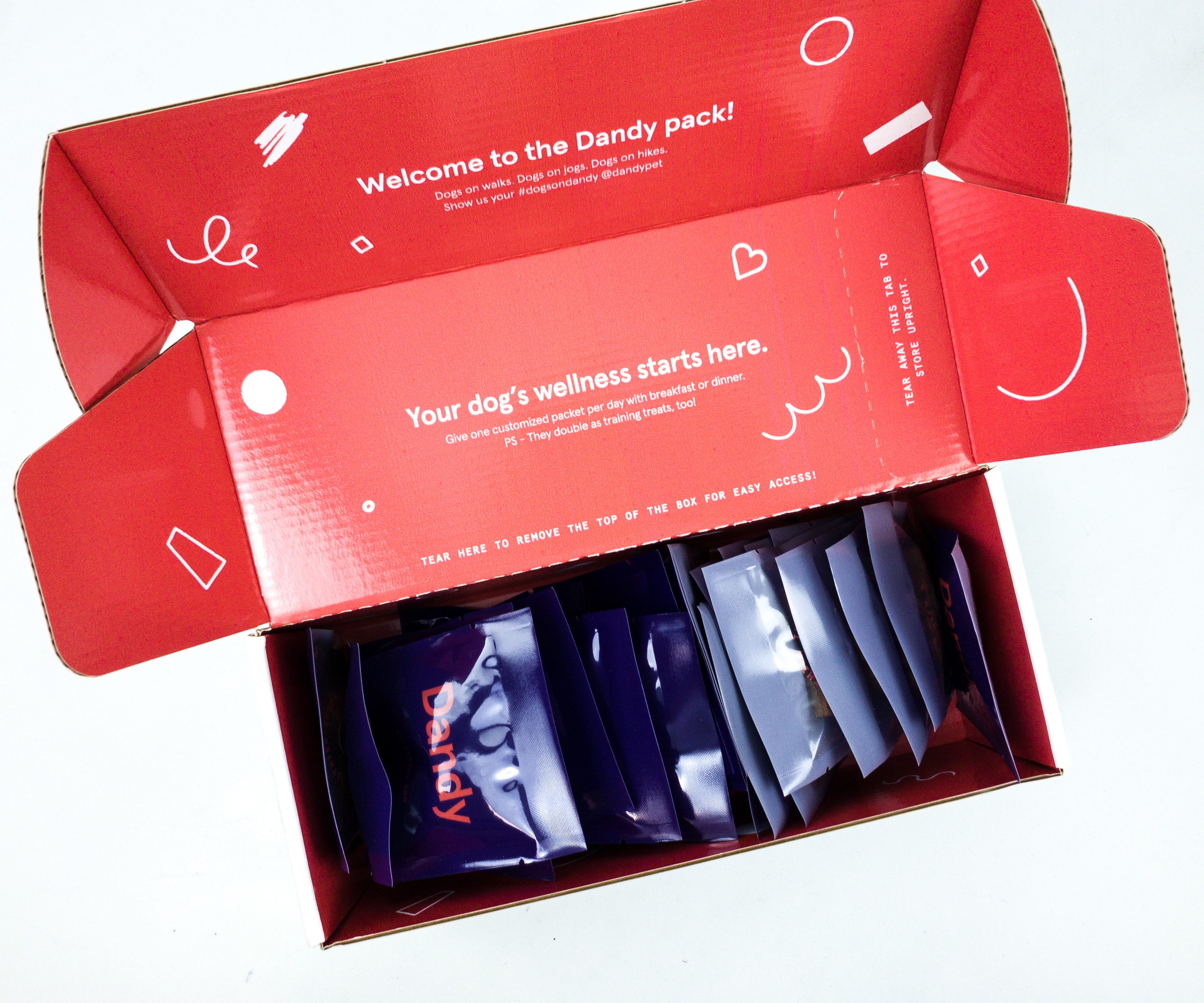 They recommend giving one customized packet per day either with breakfast or dinner. It can also double as a training treat!
That's a lot of packets for my best girl Lindy! Since these are already pre-packed, it saves me a lot of time. I just need to get one pack instead of opening several containers just to get the supplements.
Each packet we received has 4 special supplement treats. Another thing I like about the packet is that it's easy to open.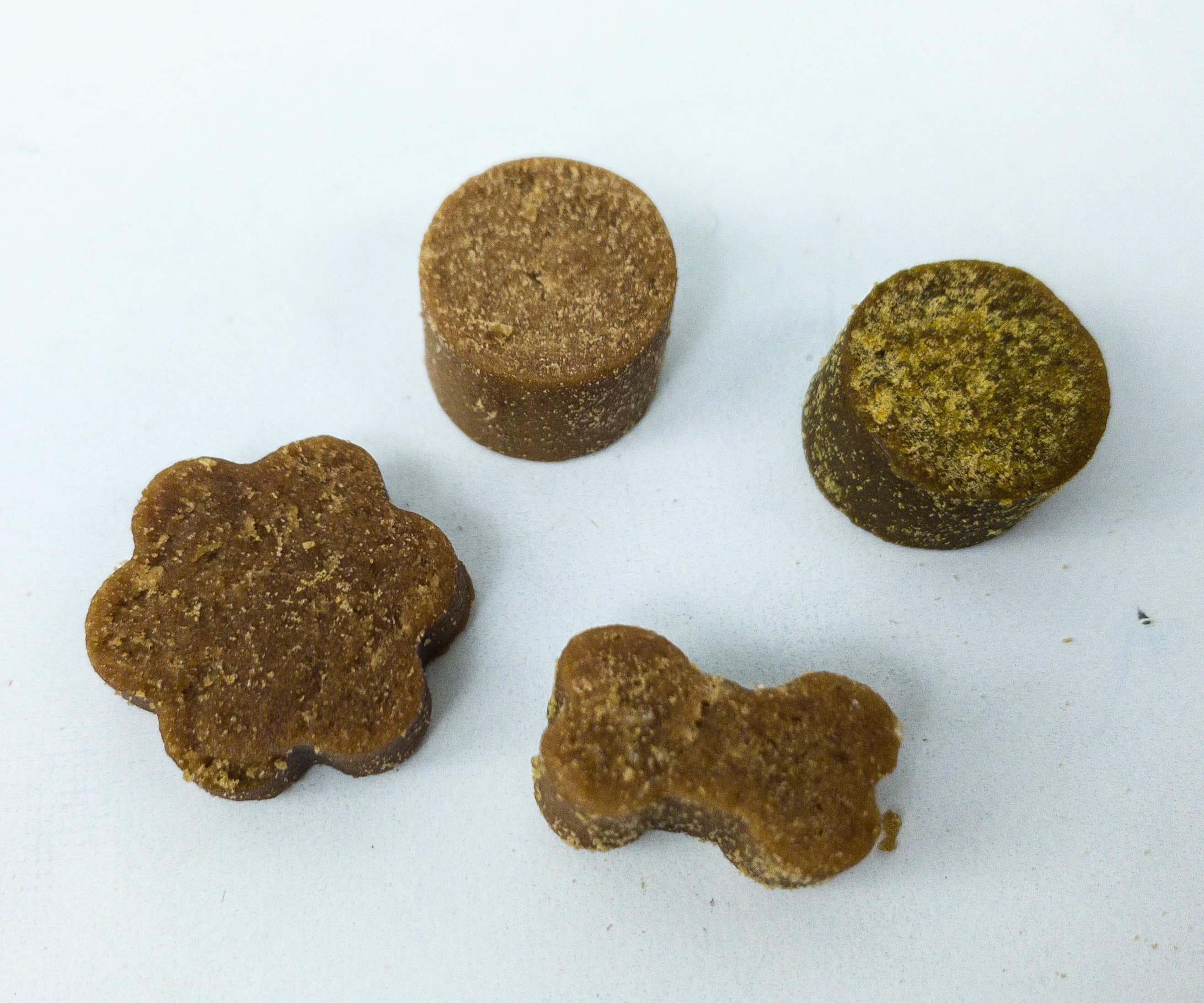 These are the 4 supplemental treats that we got for Lindy!
Hemp+ contains curcumin and hemp which is good for inflammation, anxiety, and pain.
L-Theanine is for stress, anxiety, and sleep.
Shine Boost contains salmon oil, DHA, EPA which works well for the skin and coat inflammation and allergies.
Mobility+ has glucosamine, Boswellia, chondroitin, and MSM for hip & joint pain and inflammation.
No crumbling on her food necessary, she was wild over them, which is great, because as she ages she's grown a lot pickier!
Dandy uses real data and science to make better decisions coming up with the best dog supplements. Treats are tailored for every unique pup, and they're also vet-approved, non-GMO, and all-natural. They even identify your dog's custom health profile to make the best recommendation for their current goals and long-term health. It's really amazing how we get to experience modern veterinary healthcare and Dandy has just given us the best experience of being a fur parent!
What do you think of these customized vitamin packs?

Visit Dandy to subscribe or find out more!