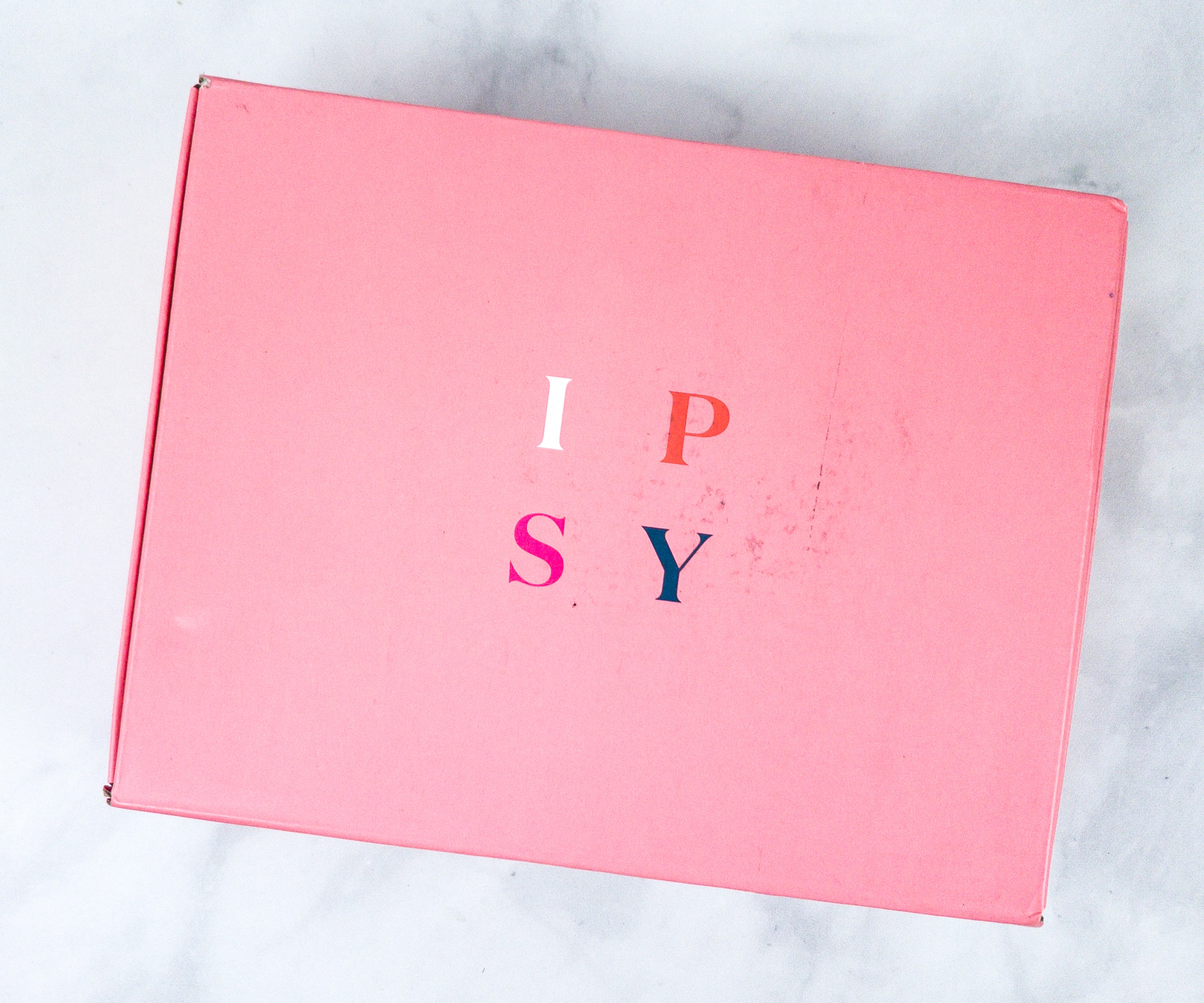 Ipsy Glambag Plus is the upgraded version of the monthly Ipsy Glam Bag. For $25 a month, it contains 5 full-size products from brands you love, plus a deluxe makeup bag with every shipment. The promised value of each box is $120 worth of products. It will contain variations, but there are far fewer compared to the regular Ipsy Glam Bag. Be sure to continue to rate and review your bag to help personalize it to your needs. Check out our Ipsy Glam Bag explainer to find out every detail of this subscription!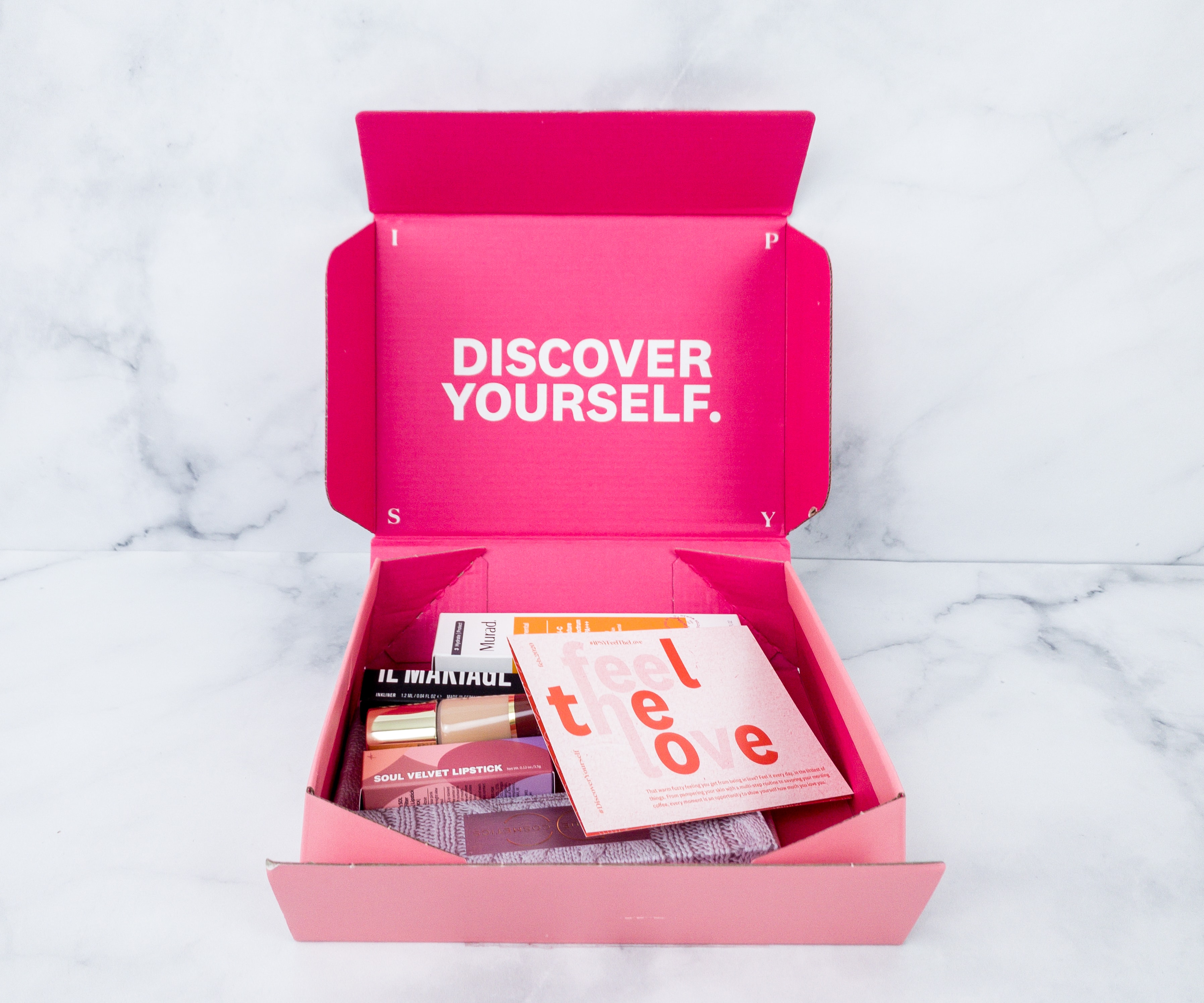 The items arrived in a pink box.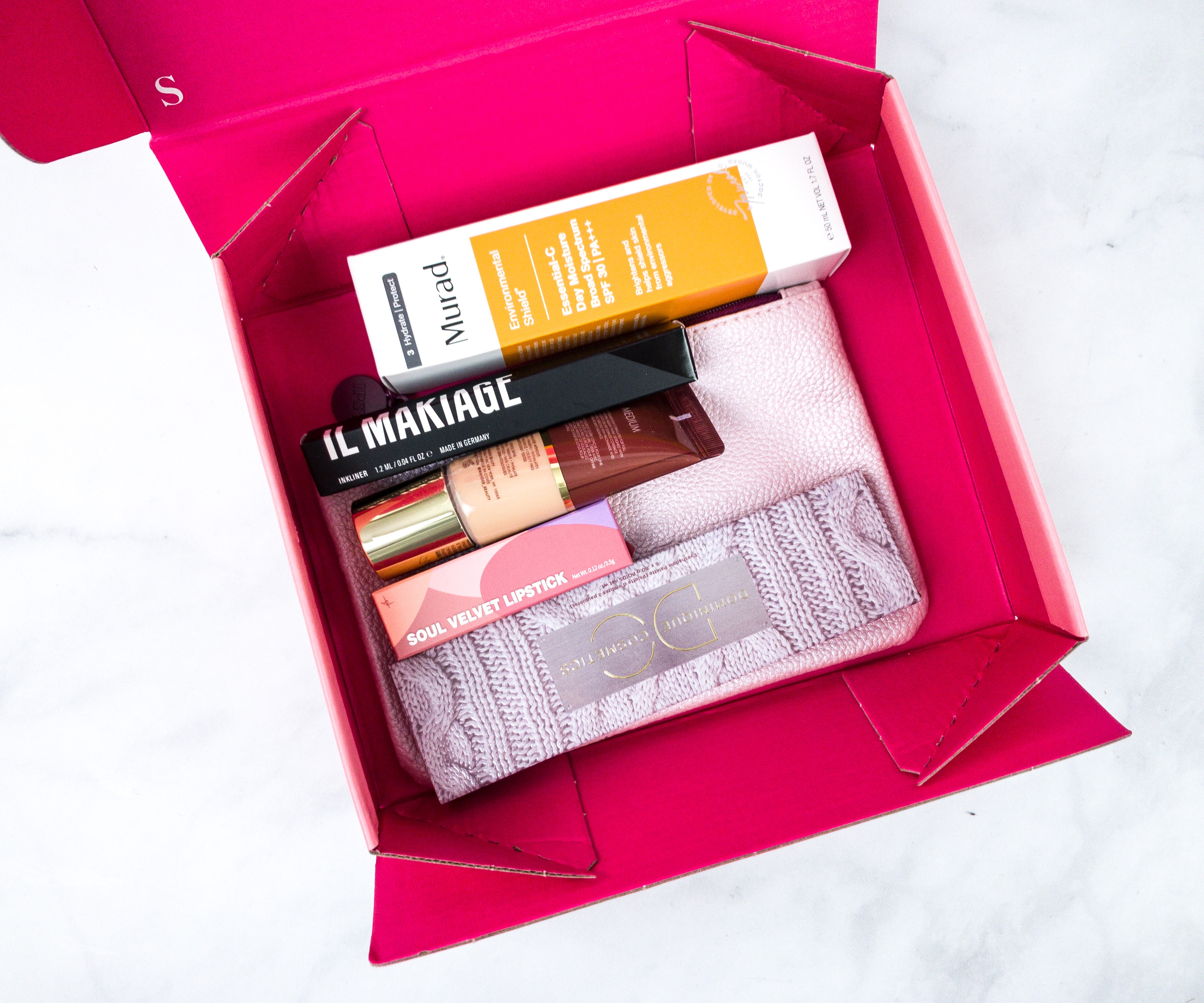 There's no extra packaging but everything arrived in perfect condition.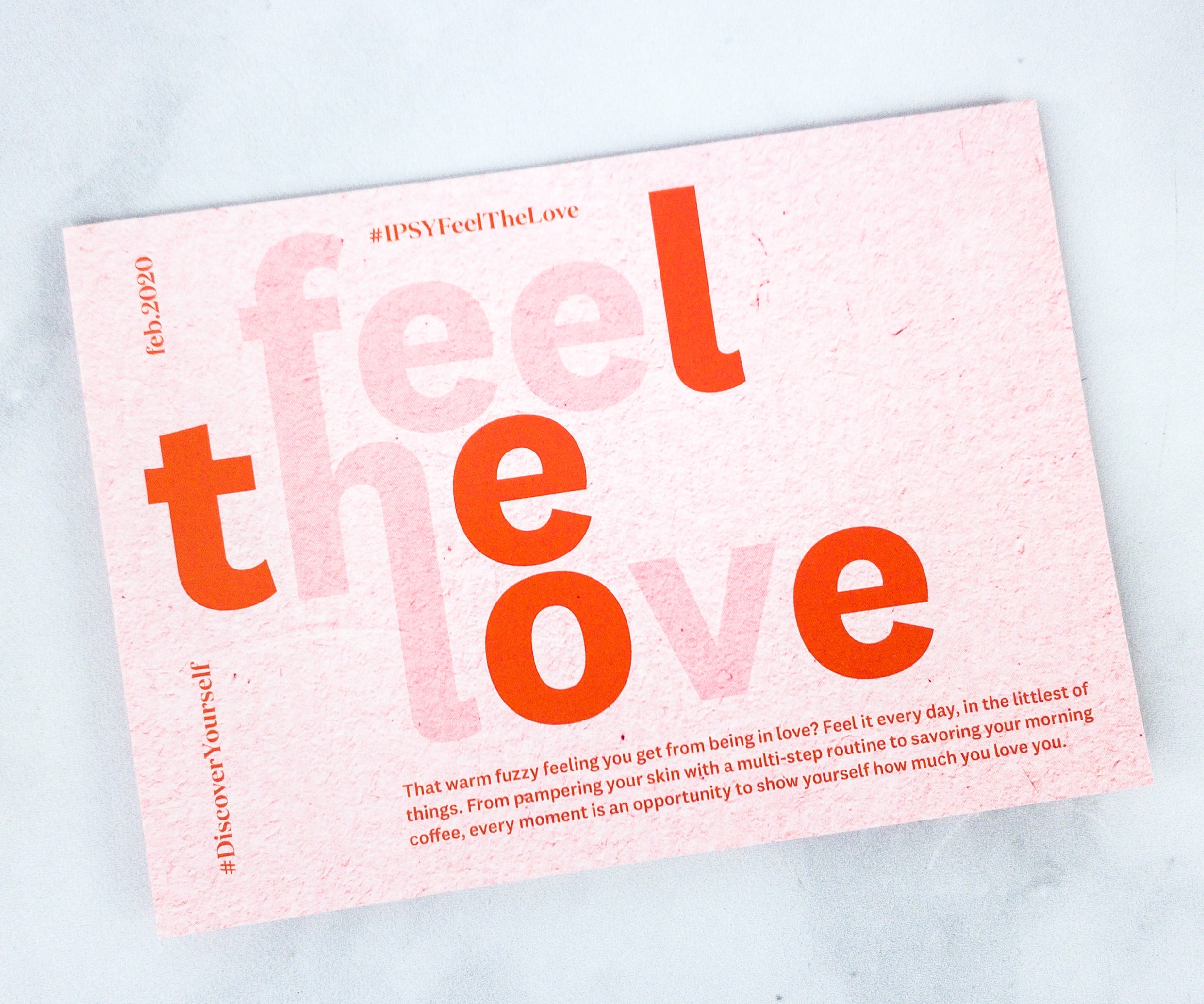 The theme is FEEL THE LOVE!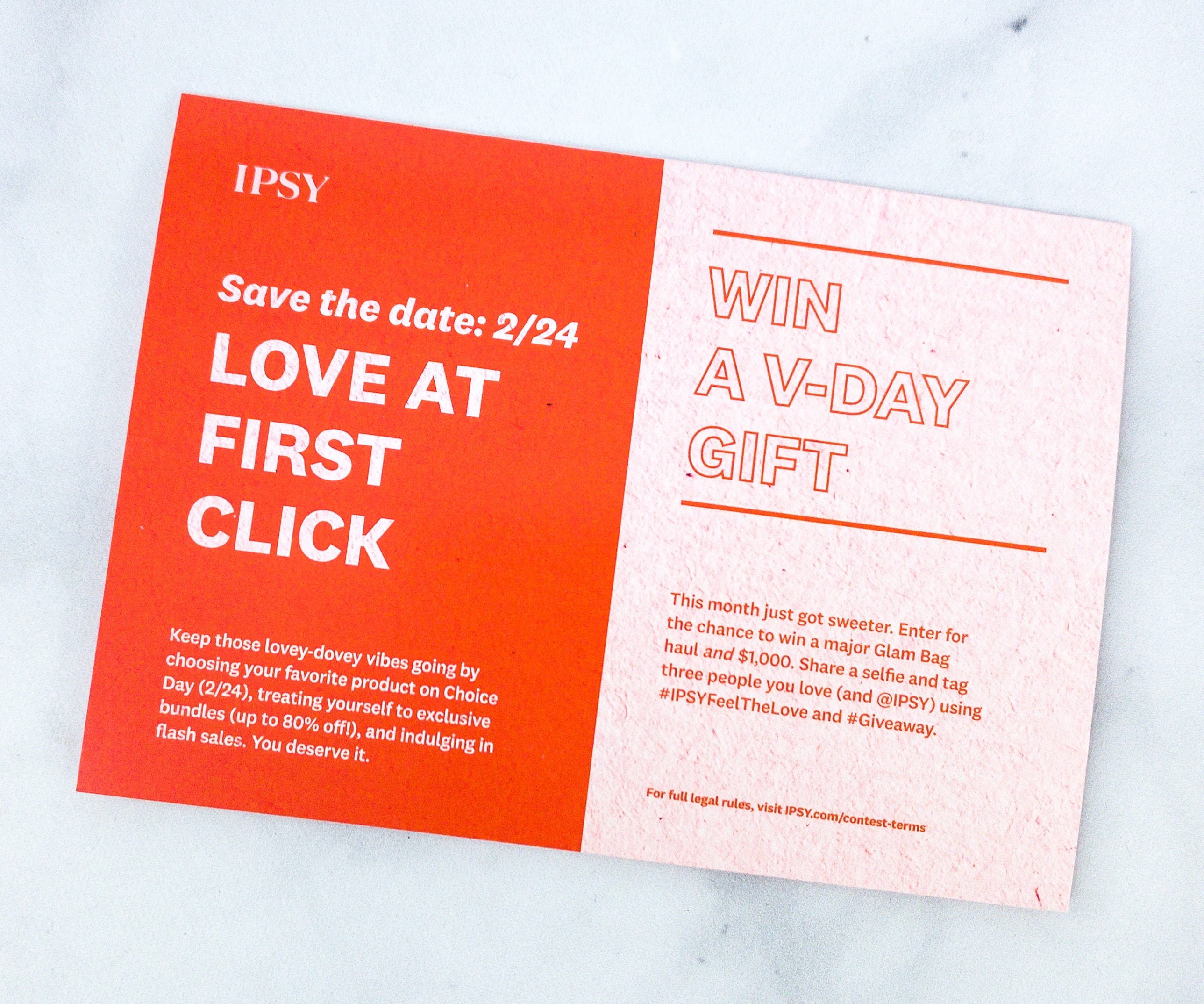 There's also an announcement about Choice Day (2/24) and a contest where you have a chance to win a major glam bag haul, plus $1000.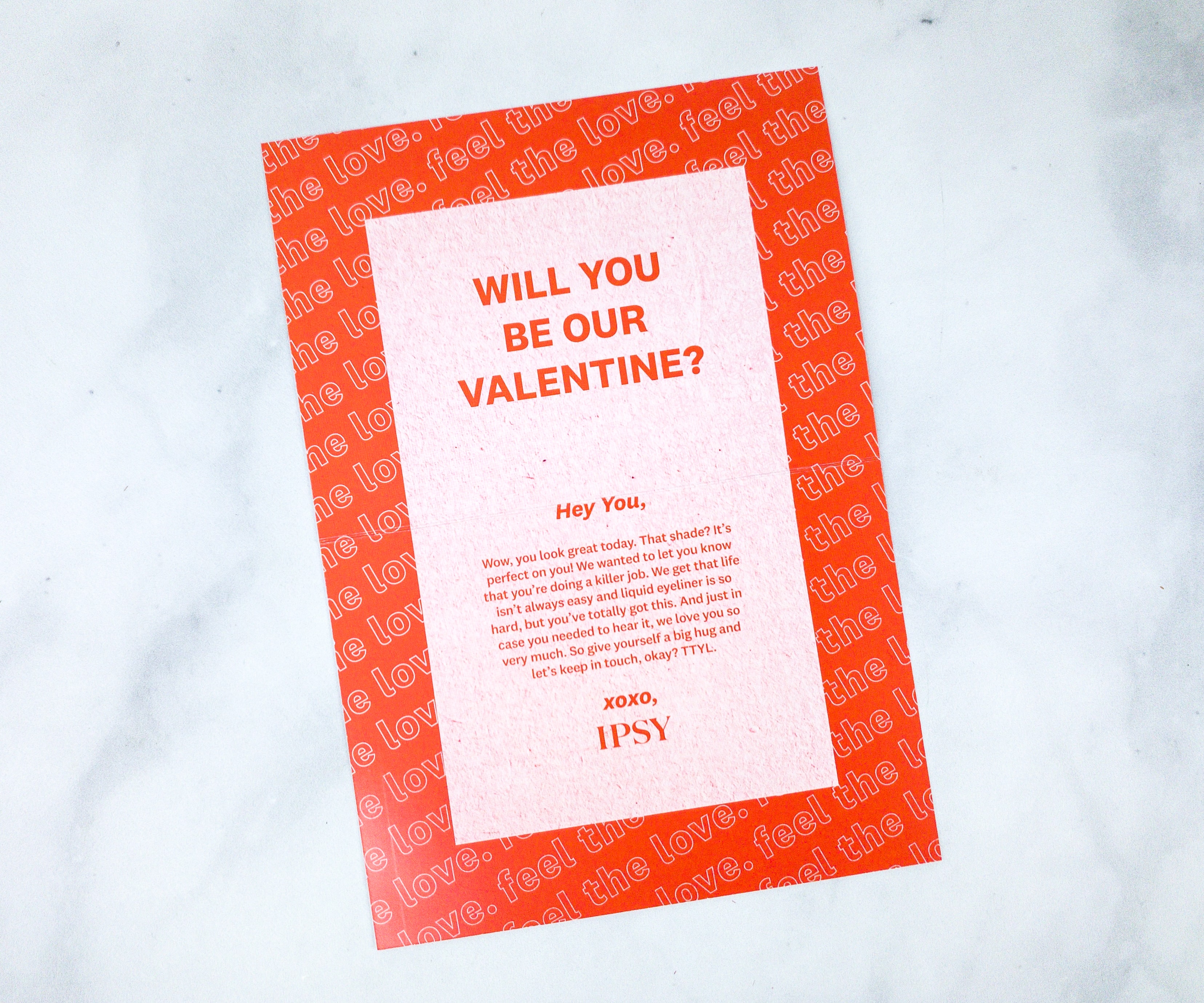 The package also came with a message from the IPSY team.
Everything in the box!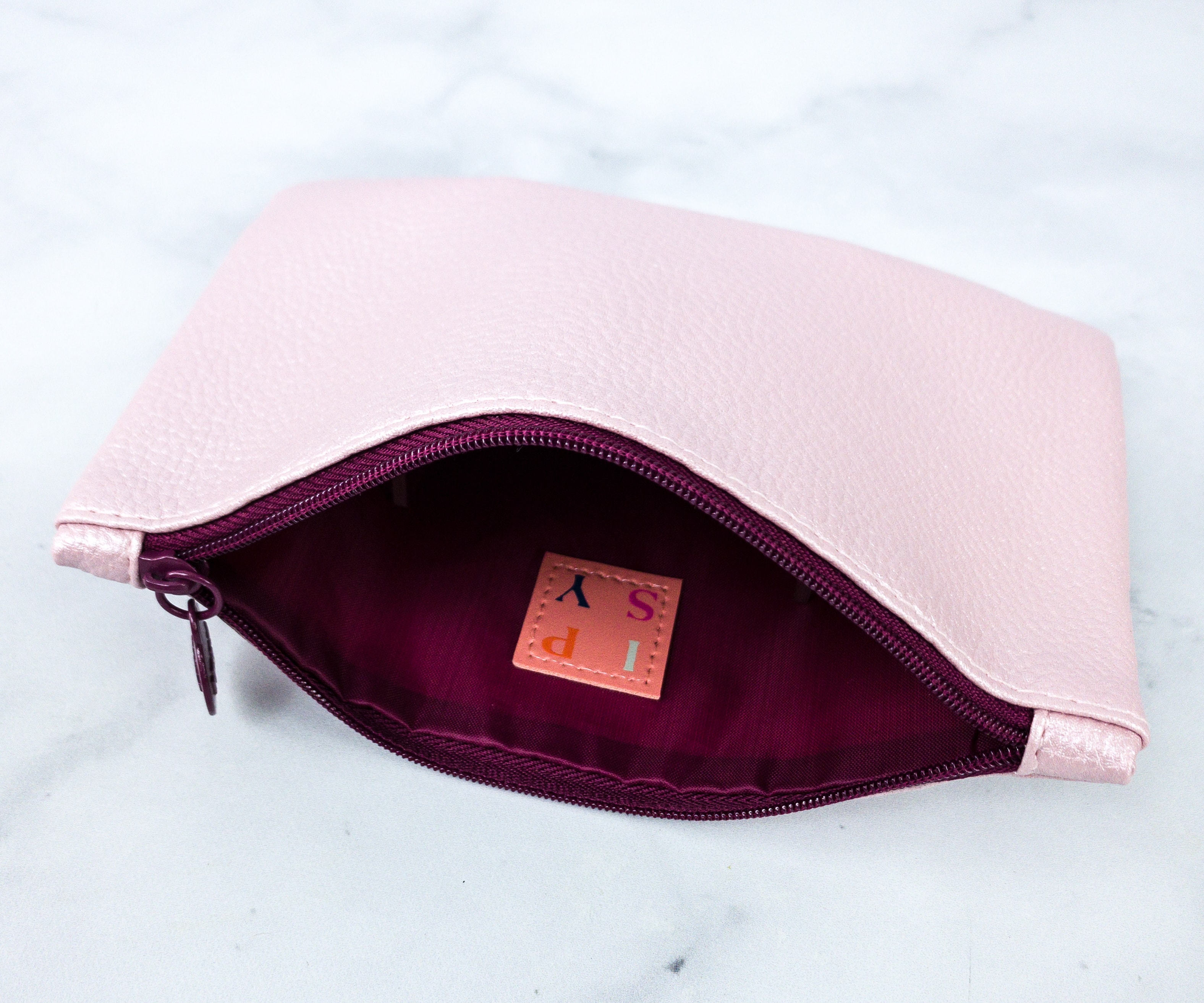 Ipsy Glambag. This month, the colors of the featured bag are just perfect for the theme! It's a light pink faux leather with a maroon zipper enclosure. The inner lining is also maroon and it looks perfect!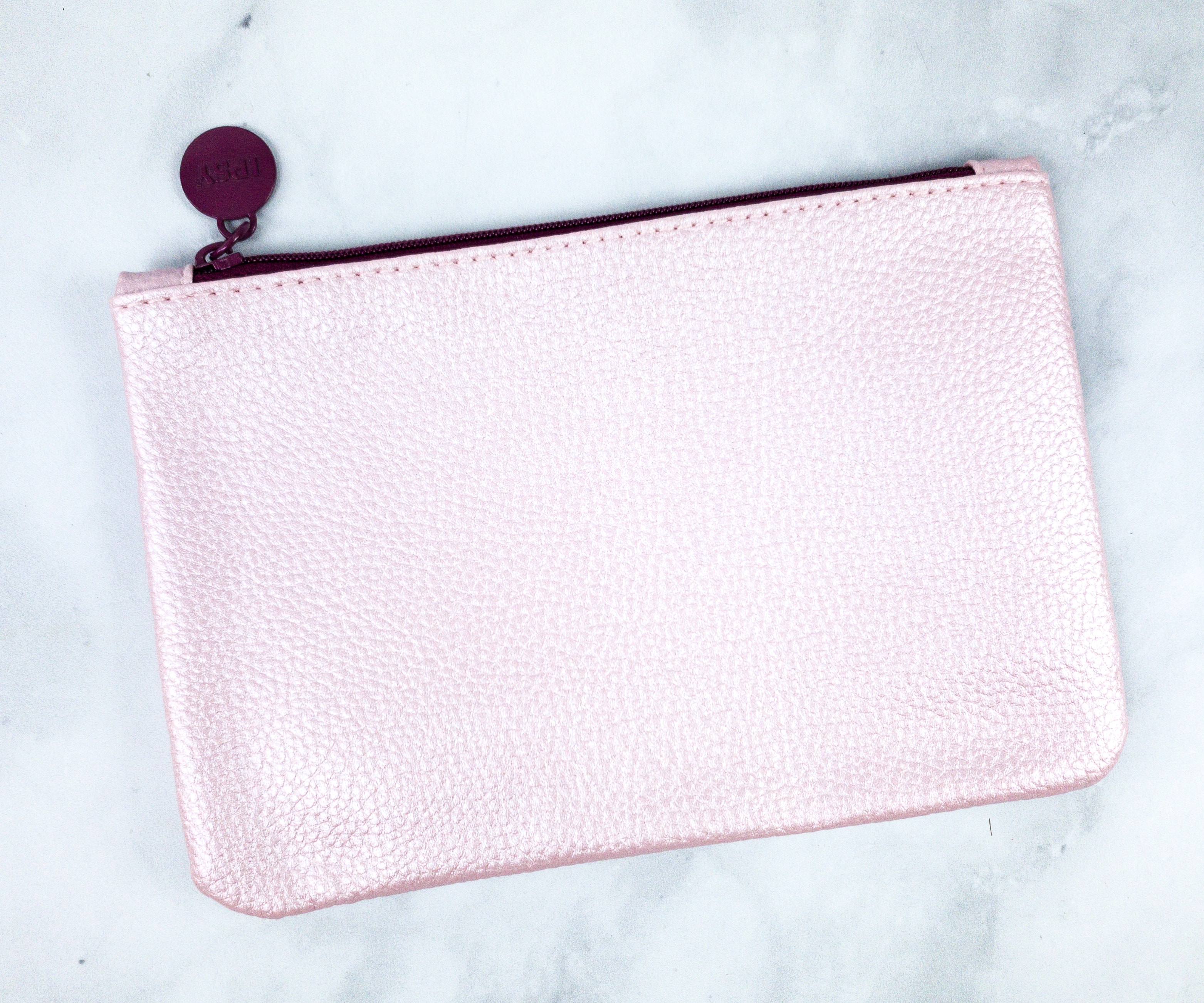 There is a round zipper puller that has IPSY branding on it. I like the colors because they go really well together. The pouch is also spacious! Perfect to bring for quick touch-ups so your make up items will have its own storage inside your bag and you won't have to dig around just to find your lipstick or powder!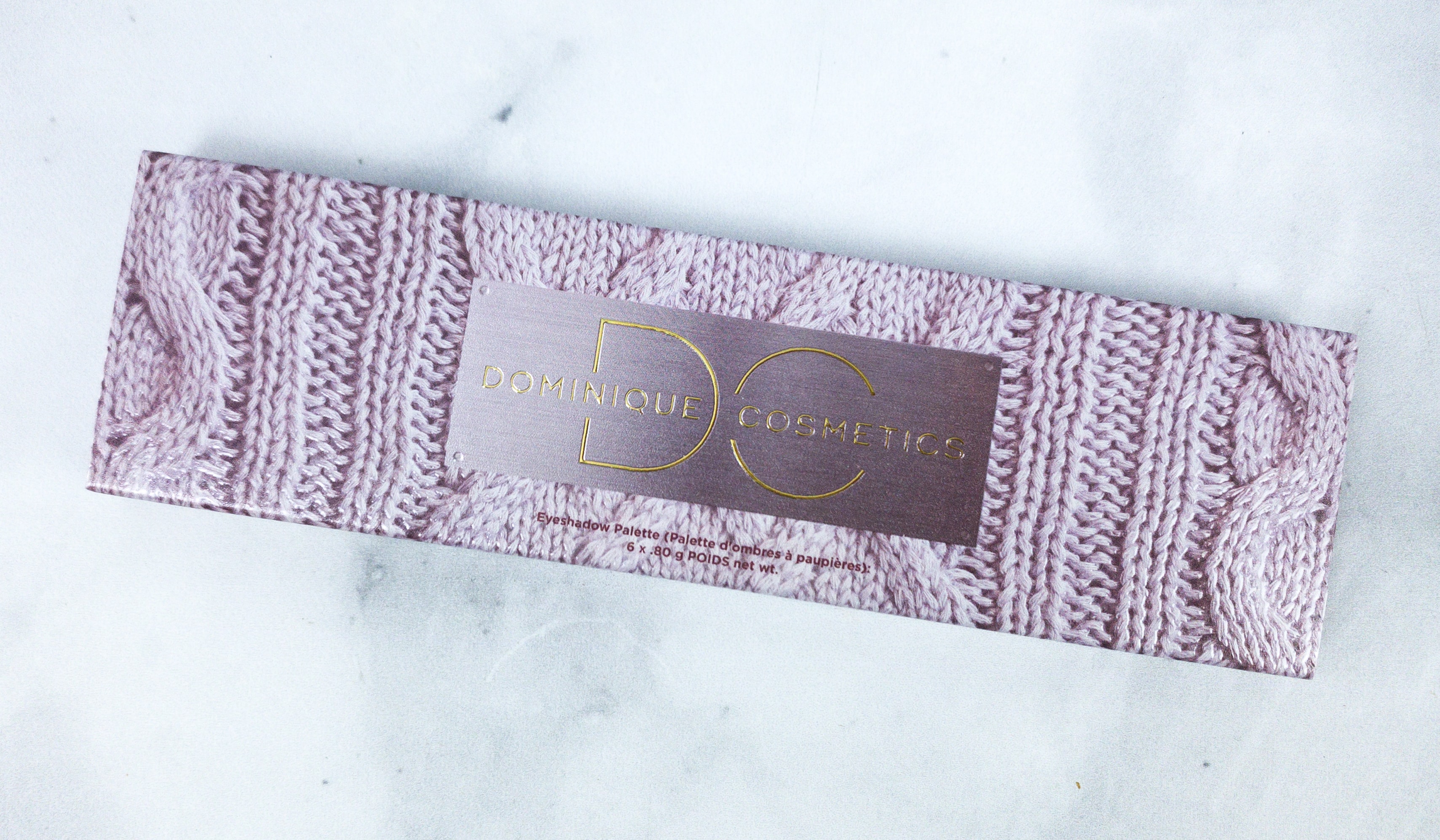 Dominique Cosmetics Sweater Weather Eyeshadow Palette ($29) Well, that packaging looks amazing!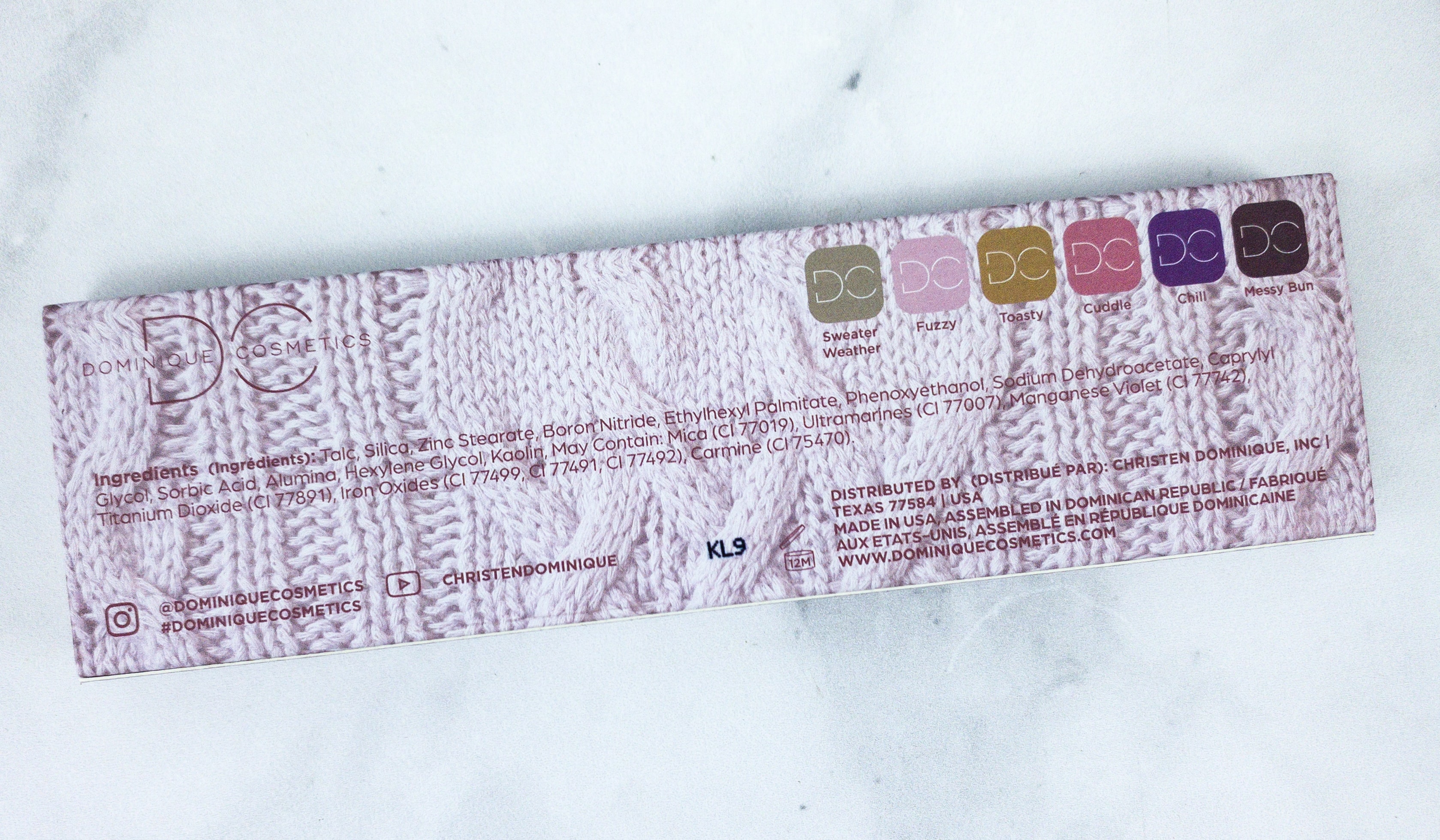 At the back, you will see the shades included in the palette as well as a preview of the colors!
I love how wearable the shades are! They are also very pigmented and easy to blend! The colors go together and can form an everyday look that can easily be changed into a night look by adding pops of color.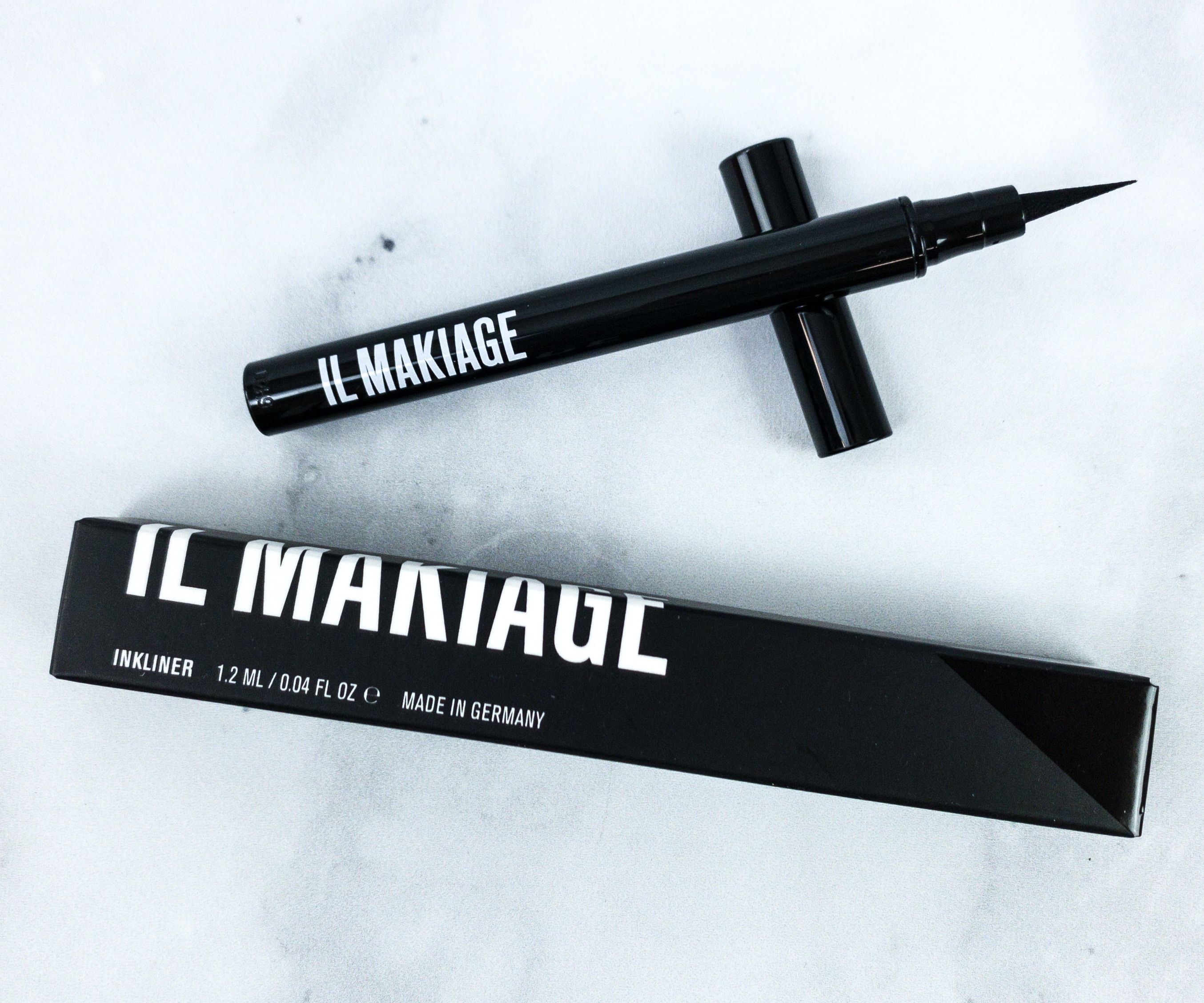 Il Makiage Inkliner in Black ($21) This liquid eyeliner is on point. The tip is very fine and makes it easy to do a sharp wing. I love how pigmented this is. It dries down quickly into a velvety matte finish. Waterproof and smudge-proof, this is definitely going in this month's favorites!
Wander Beauty Nude Illusion Liquid Foundation in Medium ($40) The foundation came in a travel-friendly packaging! To hell with pumps, this foundation has a doe foot applicator for easier use even when on the go. This foundation is very lightweight and has buildable coverage from sheer to medium. The formula contains niacinamide that is known to reduce the appearance of wrinkles and even out skin tone. It also has a radiant finish that leaves the skin looking fresh and dewy!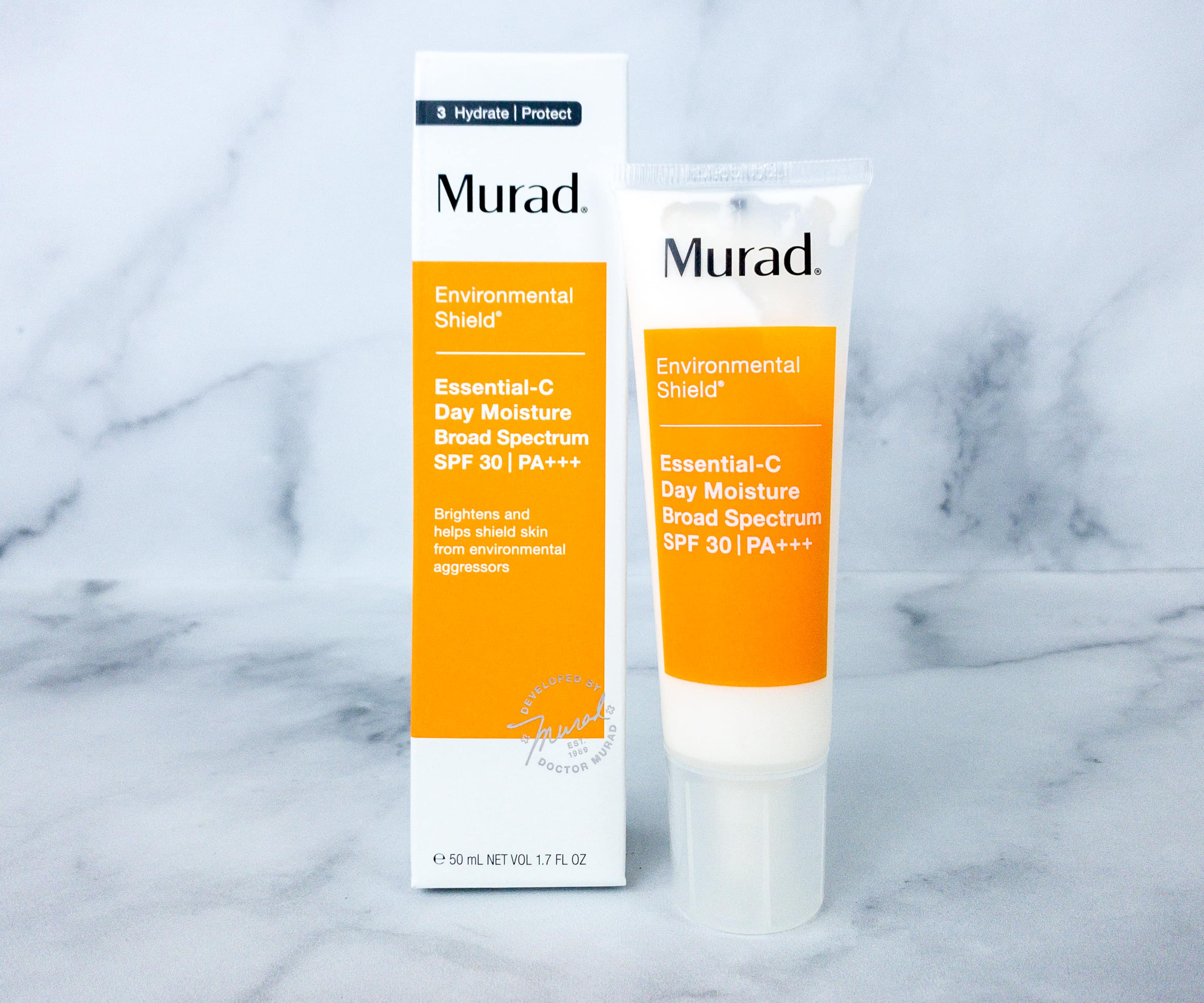 Murad Essential-C Day Moisture Broad Spectrum SPF 30 | PA+++ ($65) Enriched with antioxidants, this moisturizer revitalizes stressed skin and provides protection from the harmful UV rays as well.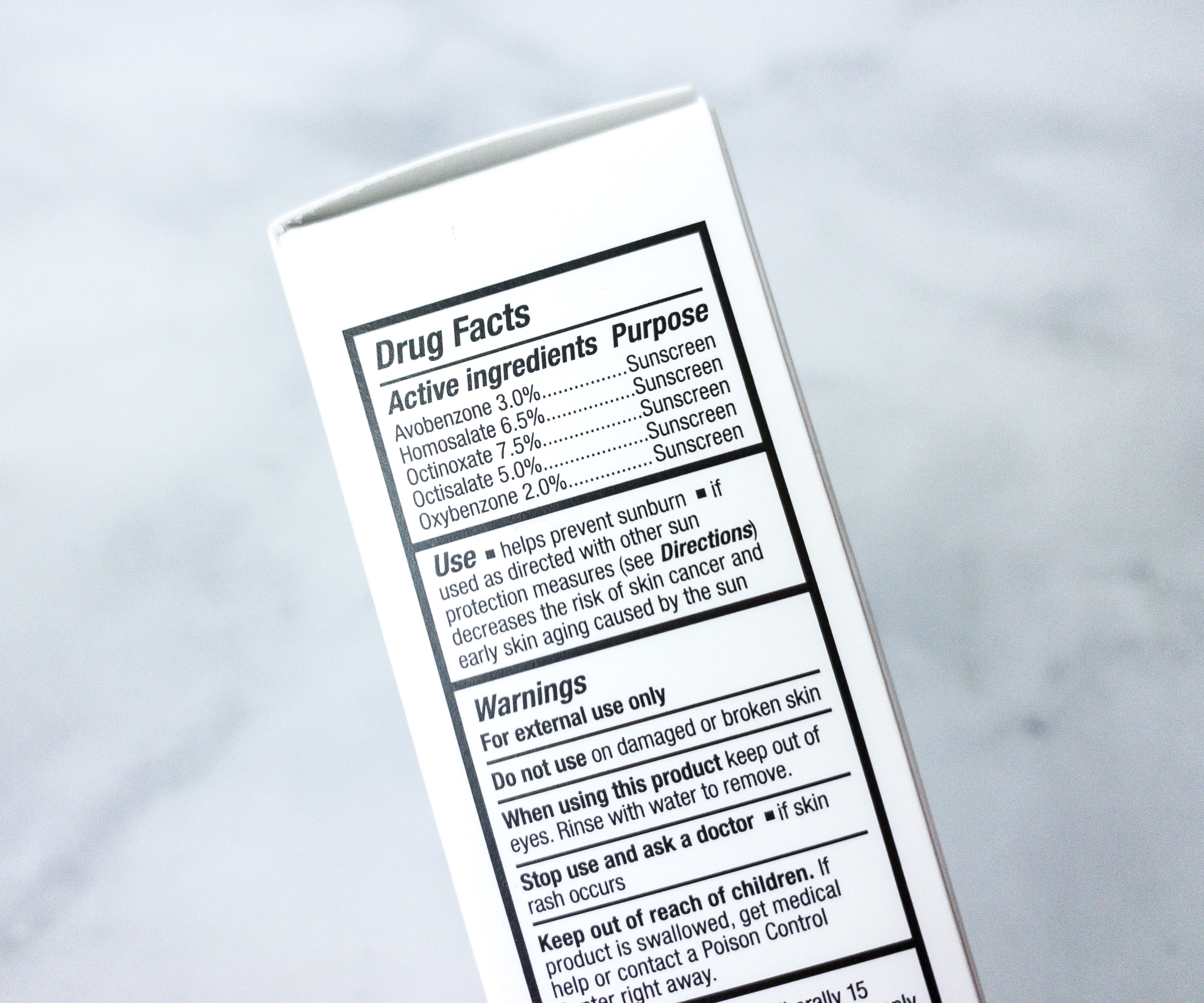 It's infused with Ginko Biloba extract which is known to have skin-soothing effects as well as increased skin hydration and significant anti-aging properties. Another thing I like about this product is that it's free from parabens, sulfates, and phthalates. The formula is even gluten-free!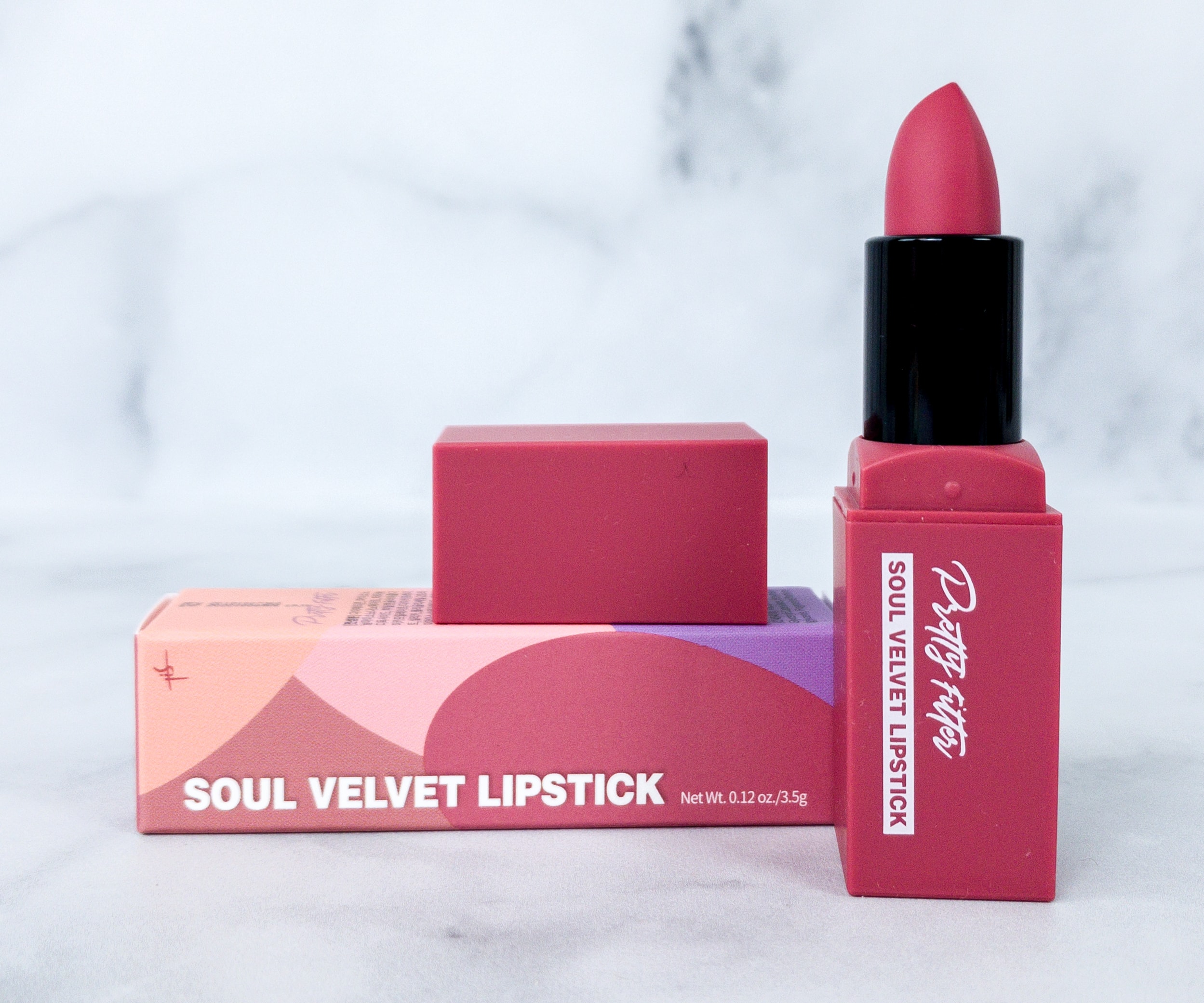 Touch In Sol Pretty Filter Soul Velvet Lipstick in Seoul Rose ($16) I got the lipstick in Seoul Rose, a lovely shade of pink that is perfect for any occasion! This lippie is lightweight and long-wearing. It's easy to apply as it doesn't tug on the lips. I really like how it doesn't make my lips feel dry even after hours of use. The pigmentation is just superb and the color payoff is amazing!
This month's box is mostly about makeup and I love it! All the items they sent were really good. The foundation may be a bit dark for my skin but the formula is just excellent – I will update my profile to try to get better matches in the future. My favorites are the lipstick and the eyeliner, both are ideal to use for an everyday makeup routine. The moisturizer with SPF 30 is also a nice inclusion. The weather's still harsh so I'd still need it to keep my skin looking fresh and moisturized. The overall total retail value is $171! I am super happy with everything in this month's box. I think all of them are in line with the theme and now I can't wait for the next boxes to come!
What do you think of this month's Ipsy Glambag Plus?