Ipsy is a monthly beauty subscription. You get five makeup, beauty, skincare, and hair care items in a cute bag for $12 a month! It's the most popular subscription box and a great way to sample new colors and beauty brands that you may have never heard of, as well as some of the bigger names. Ipsy also offers a Glam Bag Plus for $25 a month and Glam Bag Ultimate for $50 a month.
There are many bag variations every month for Ipsy – login to your account to check out how-to videos and tips for your products.
IPSY was founded on a singular mission: to inspire individuals around the world to express their unique beauty. Everything we do is to support you on your journey to self-discovery, so you'll feel confident letting your unique beauty shine every day.
Most of my items were inside the cute pink makeup bag but make sure to double check the mailing bag, that's where I found my brush!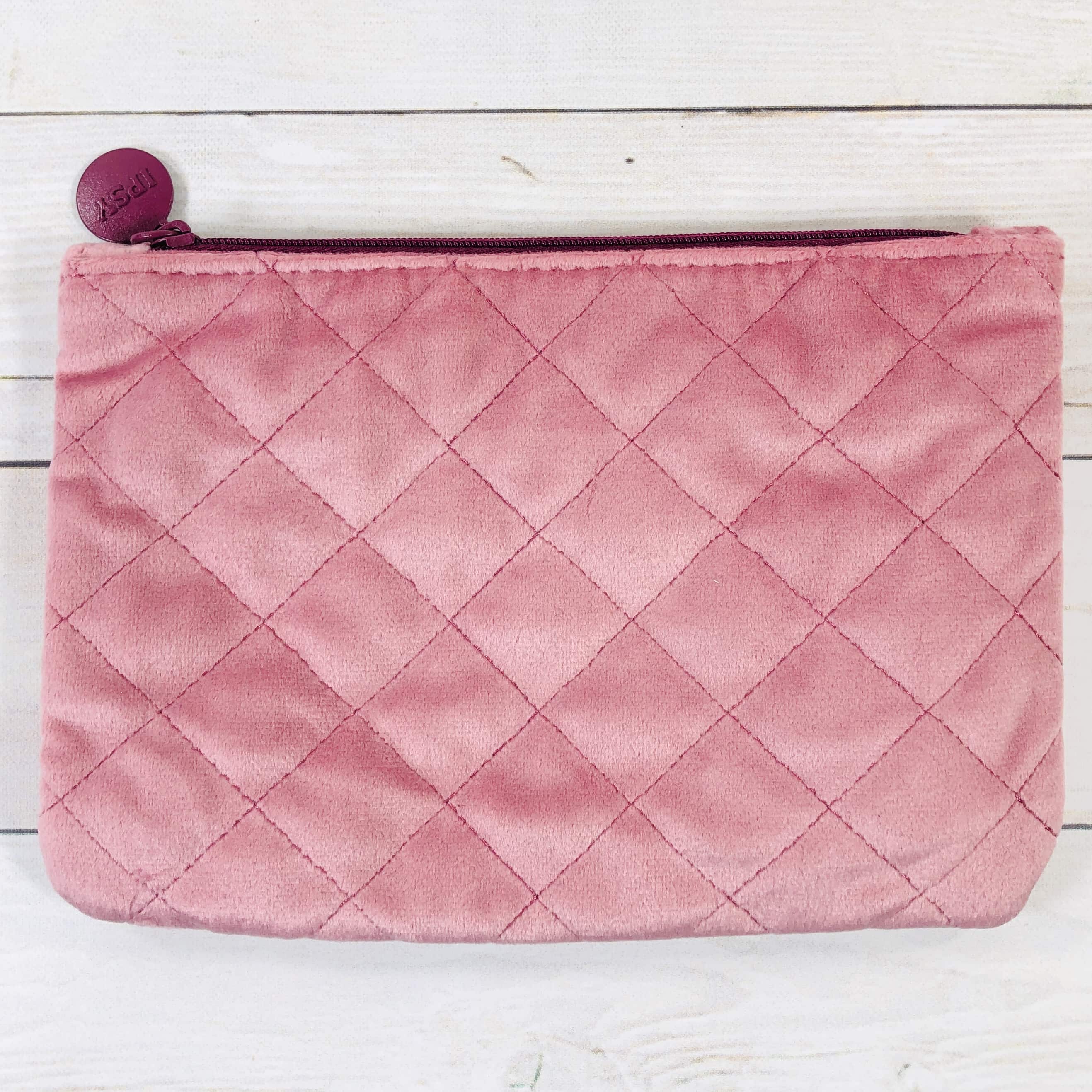 The bag is super soft and has a quilted pattern. The bag measures around 7.5″ x 5″.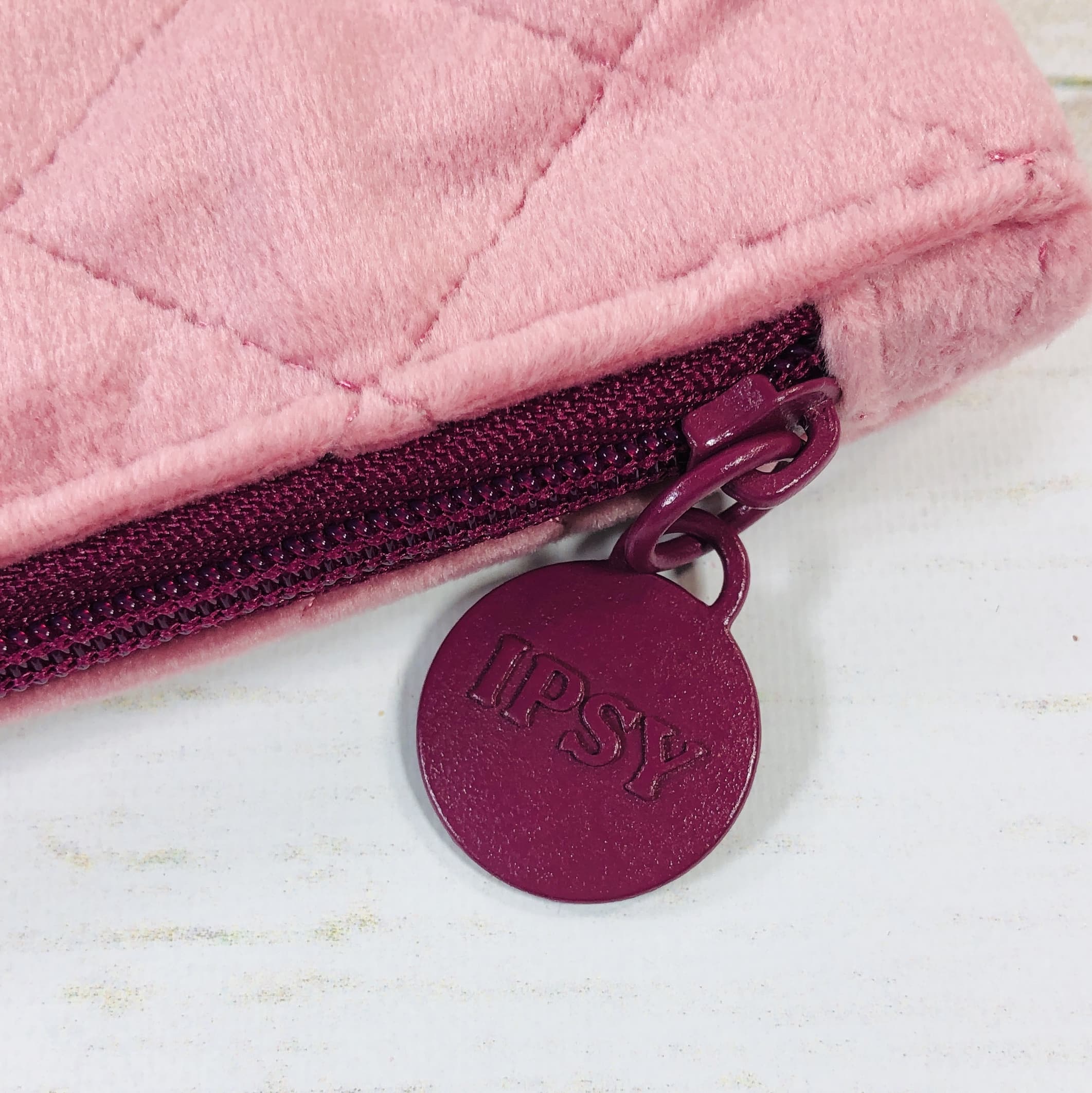 The zipper and pull are a dark magenta shade.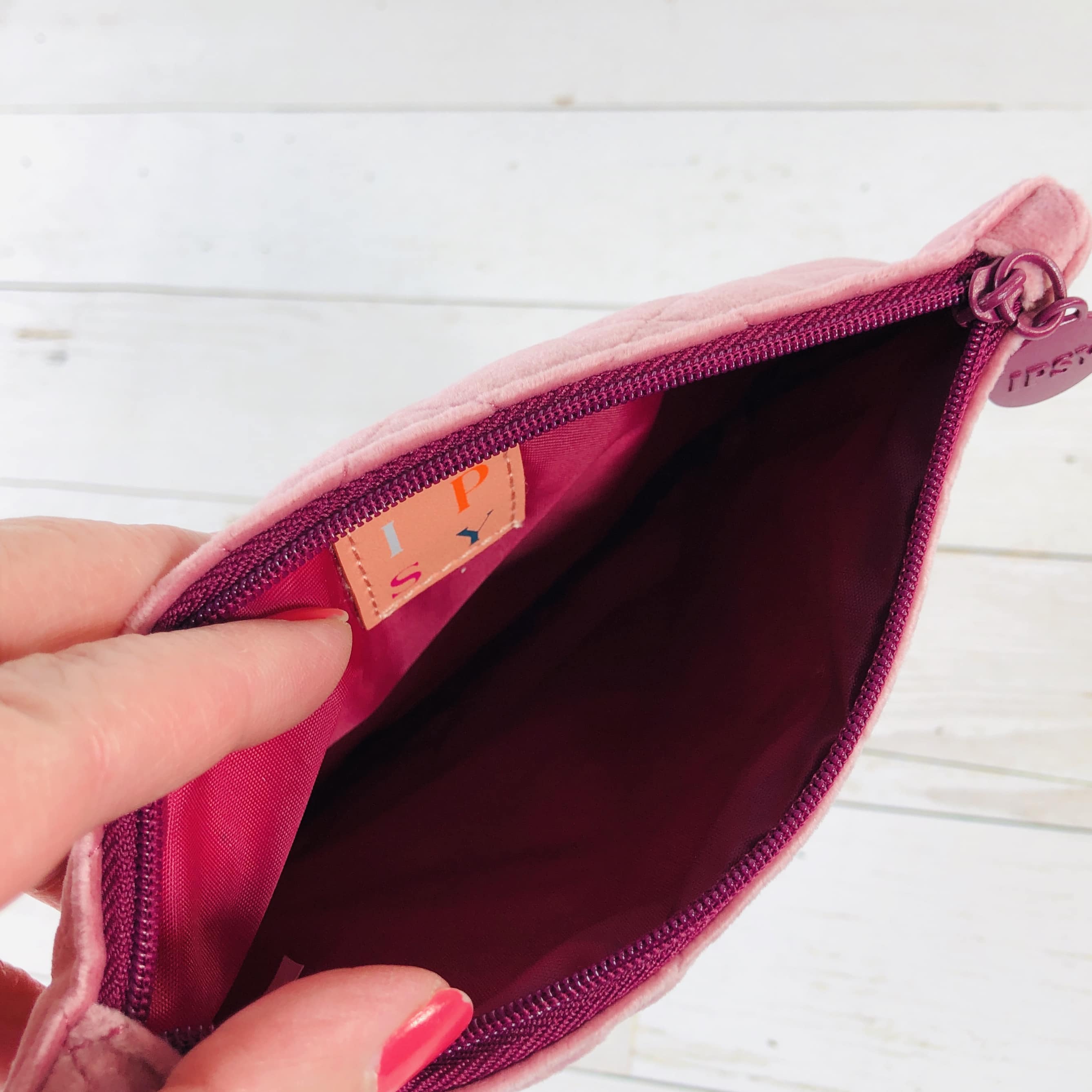 The inside is lined with magenta polyester material. It's such a pretty bag, I love it!
I received a card telling me to feel the love. It is February, after all!
The inside listed my five products and gave a tip for each one. It mentioned whether my items were full sized or sample sized and listed the retail value for the full sized products. I received 2 full sized items and 3 deluxe samples. I didn't make a sample choice for my bag, although every subscriber now has the opportunity to do that!
There was info on a giveaway on the back of the card. Also, don't forget that sample choice day will be 2/24!
Everything in my box!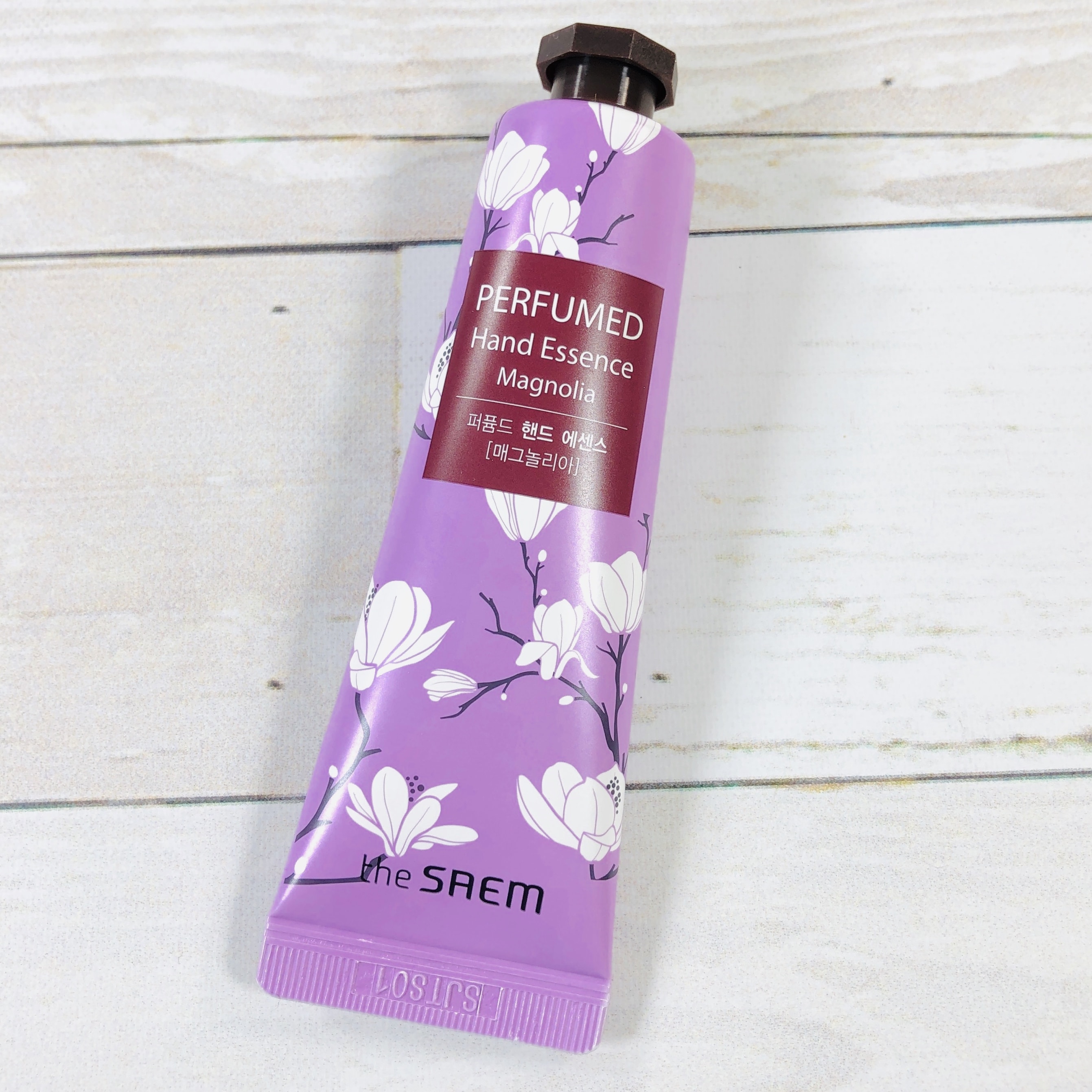 The SAEM Perfumed Hand Essence in Magnolia (Full size, $7.40) The SAEM is a pretty popular K-beauty brand and I received their hand cream in a purse-friendly size.
Olive, argan, and macadamia oils are some of the ingredients, but it also has alcohol and dimethicone. It is very lightweight, but for my dry hands that means it doesn't do much except make them smell pretty. I think I will stow it away until summer when I can get away with a less occlusive lotion.
Moda Pro Accentuate Brush (Full size, $5.59) Check out the rocker chic vibe of this highlighter brush!
This brush is meant to be used to apply highlighter and that is exactly what I used it for. It worked really well and the tip was perfect for brushing down the front of my nose, across my forehead, and over my cheeks. Not a bad brush for the price, I'm impressed!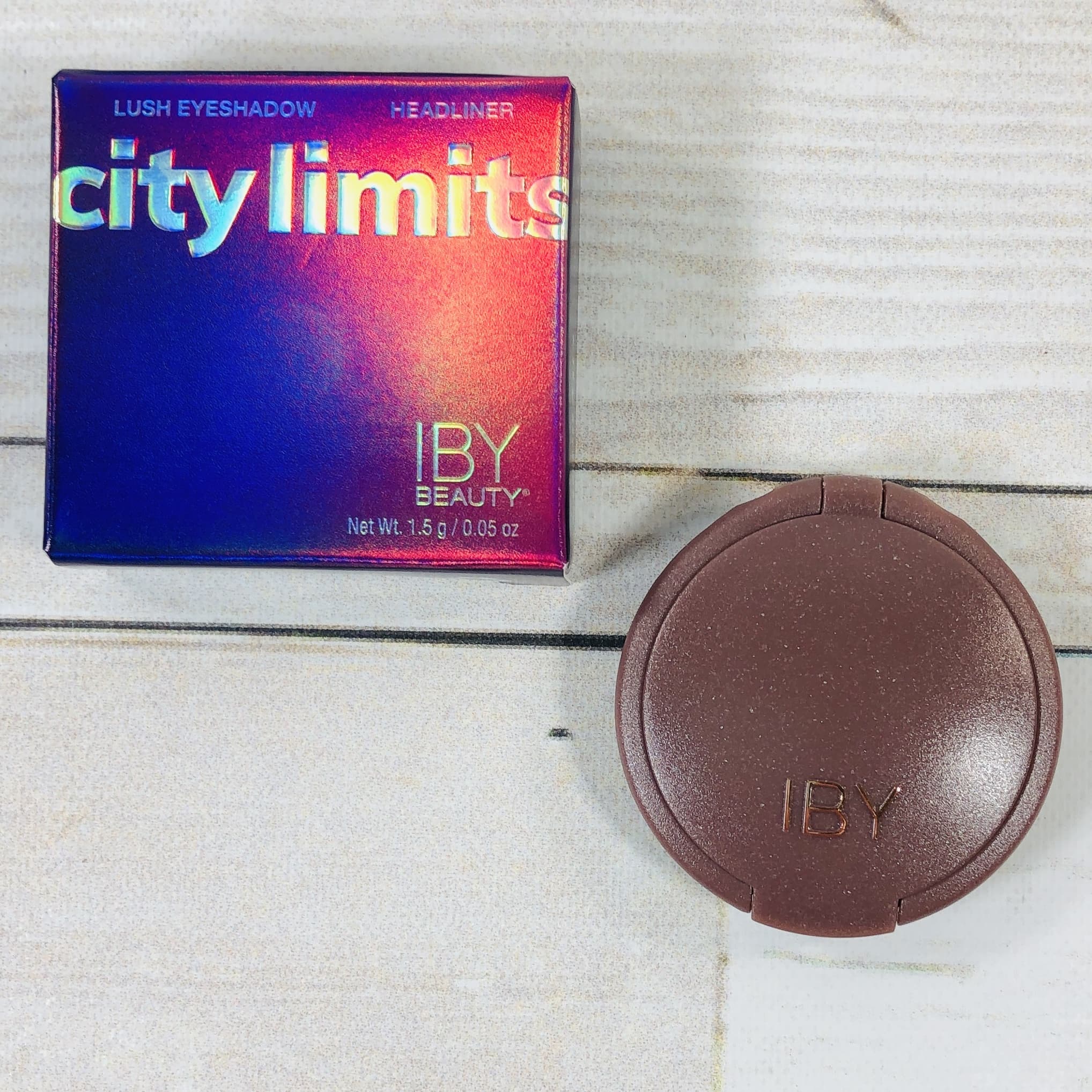 IBY Beauty Headliner Eyeshadow (Sample size, available as part of a palette sold for $20) I was happy that I received this color shadow, it's my favorite shade for the crease.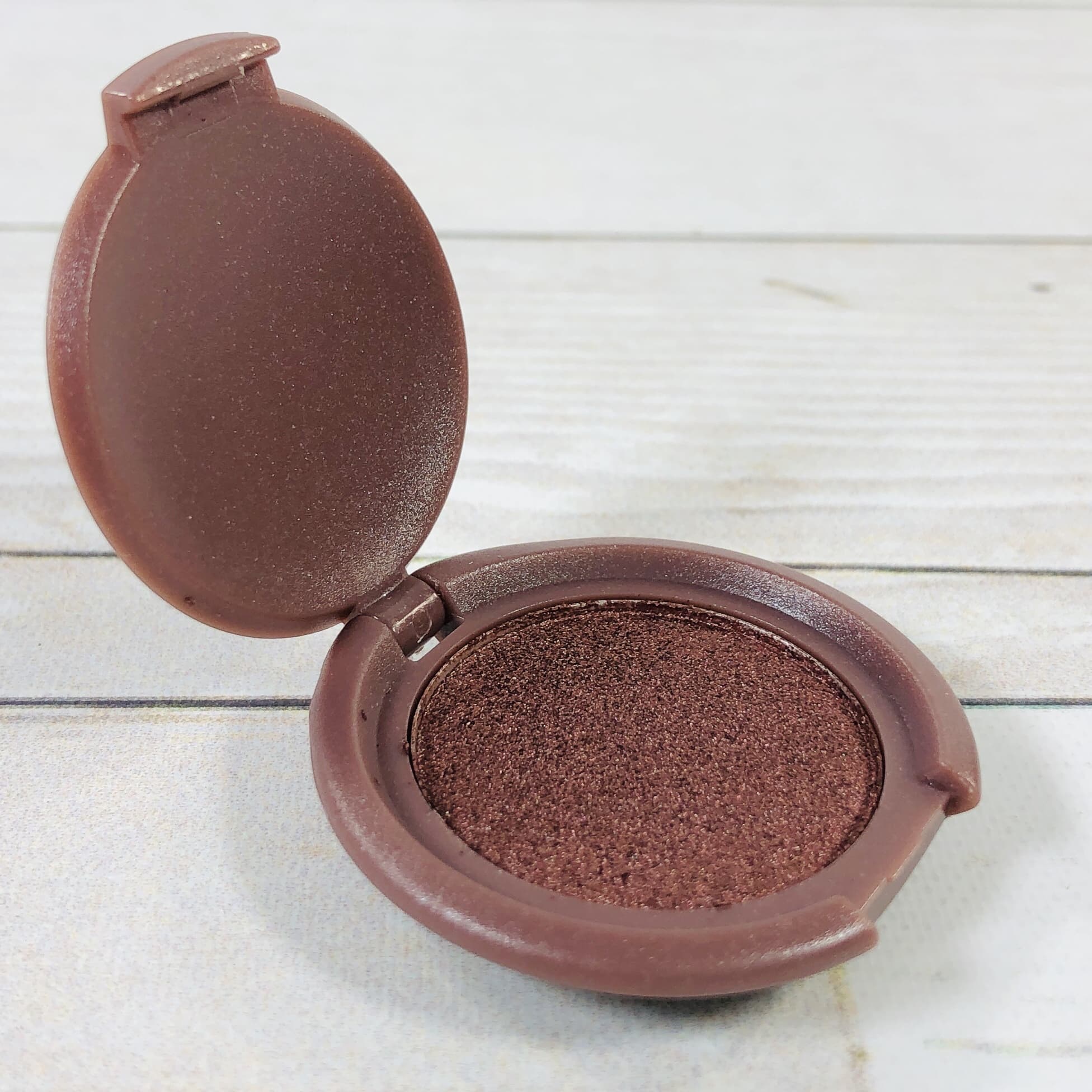 The shade Headliner is described as "raisin" and I think that is fitting. It is a warm purple shade with hints of brown and some shimmer.
Here it is swatched. On my eyes I used a neutral all-over base, a light pink shimmer on the lid, then this shade in the crease and I liked the look I achieved.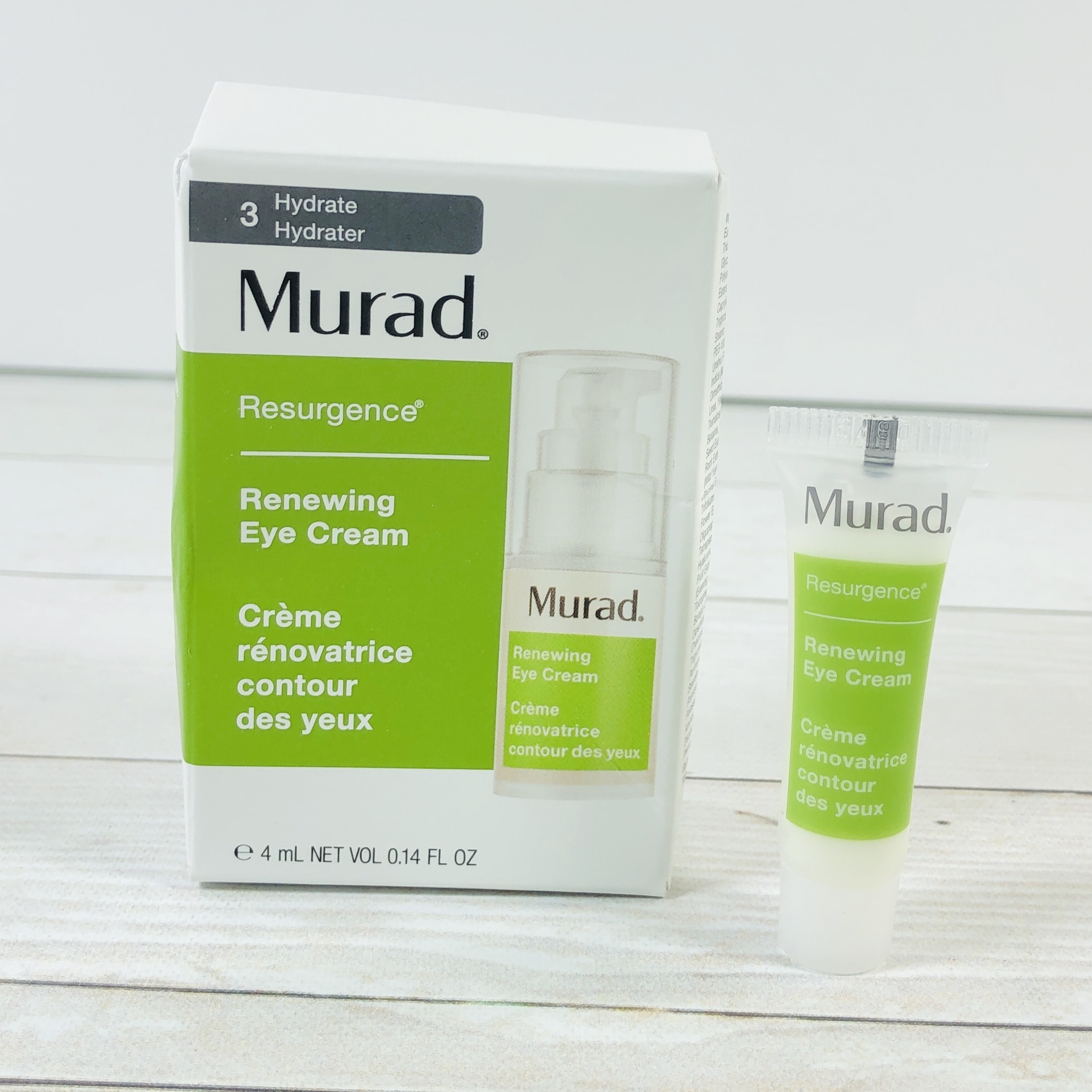 Murad Renewing Eye Cream ($22.96) This is some pricey stuff, especially considering how teeny tiny the sample is!
Send me all the eye creams, I can't get enough of this type of product! I thought this felt creamy going on, but it didn't leave the area greasy. I am glad that it didn't have scent, as I avoid it in this area. Mango butter helped the product glide on. This cream is supposed to minimize lines and wrinkles, reduce puffiness, and brighten the under eye area.
Mischo Beauty Nail Lacquer in Lacquer of Love ($18.18 value) I think this aubergine-colored nail lacquer is too dark for my fingernails, but I can totally rock this look on my toes!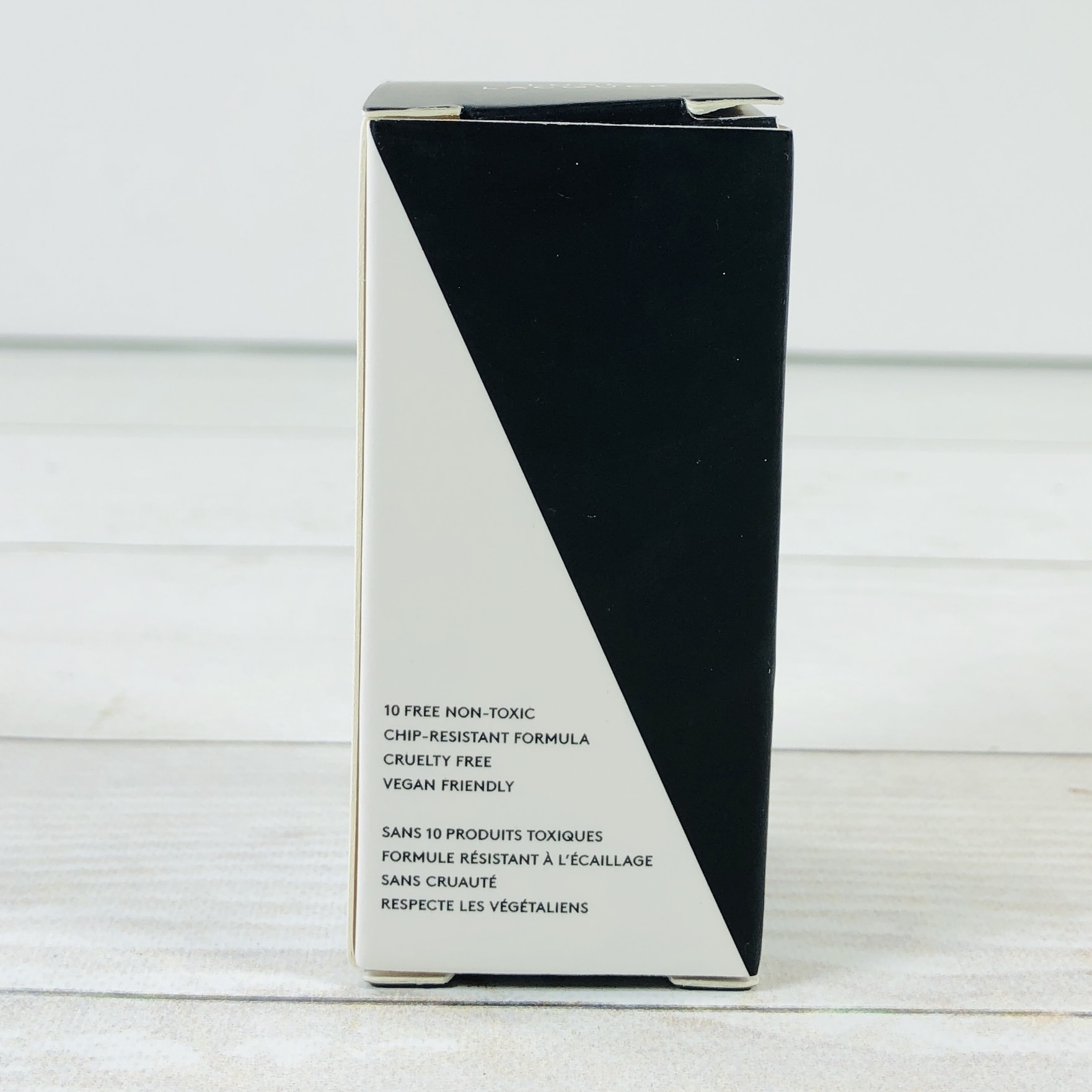 This formula is 10-free, which means it is made without ingredients that are considered toxic, such as formaldehyde, dibutyl phthalate (DBP), toluene, formaldehyde resin, camphor, ethyl tosylamide, xylene, triphenyl phosphate, tert-butyl hydroperoxide, or parabens. It is also vegan and cruelty-free.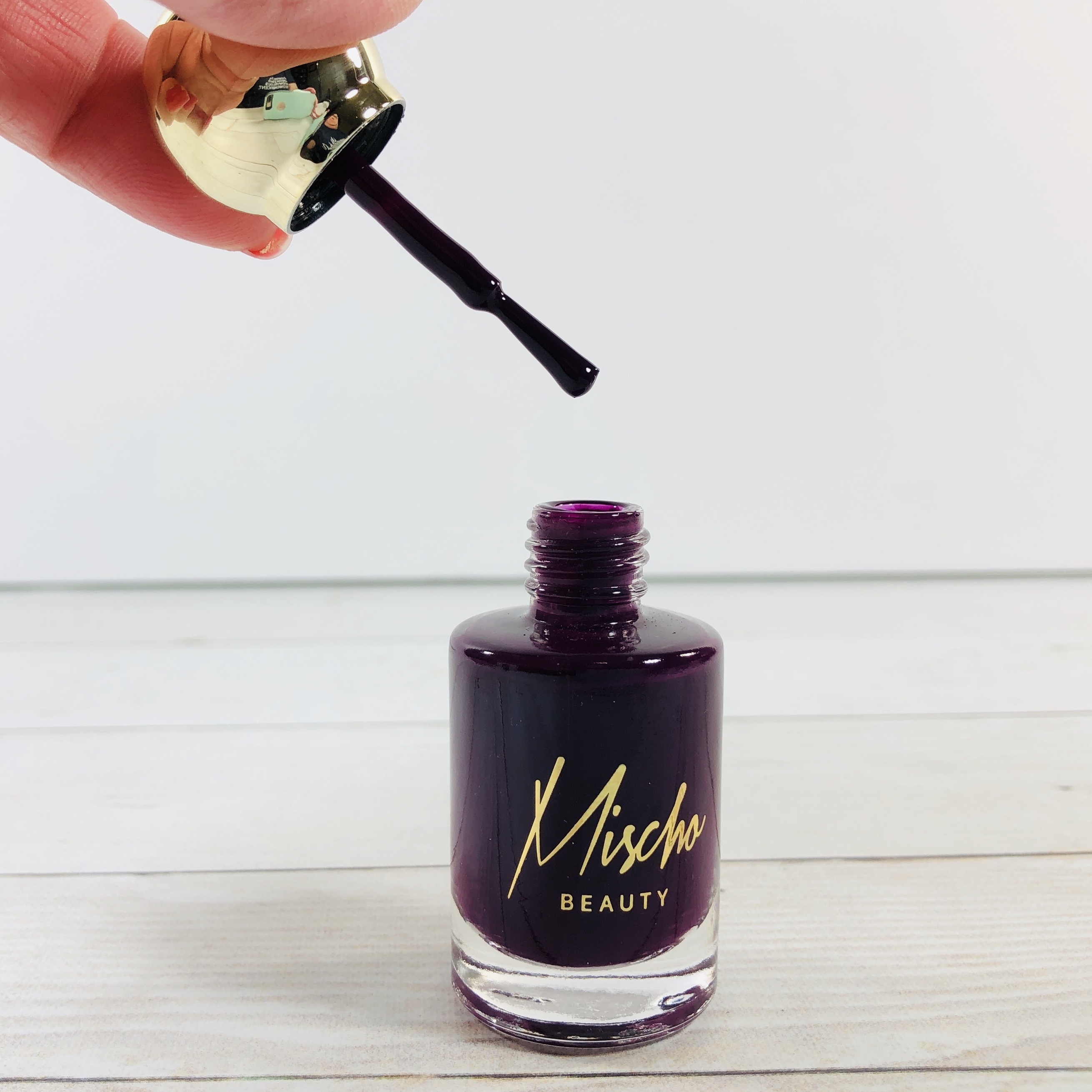 Proceeds from the sale of this shade go to organizations that empower women. I can't wait to put this deep shade on my toes, I think it's a good color for late winter! Plus, the bottle is one of the prettier containers in my collection.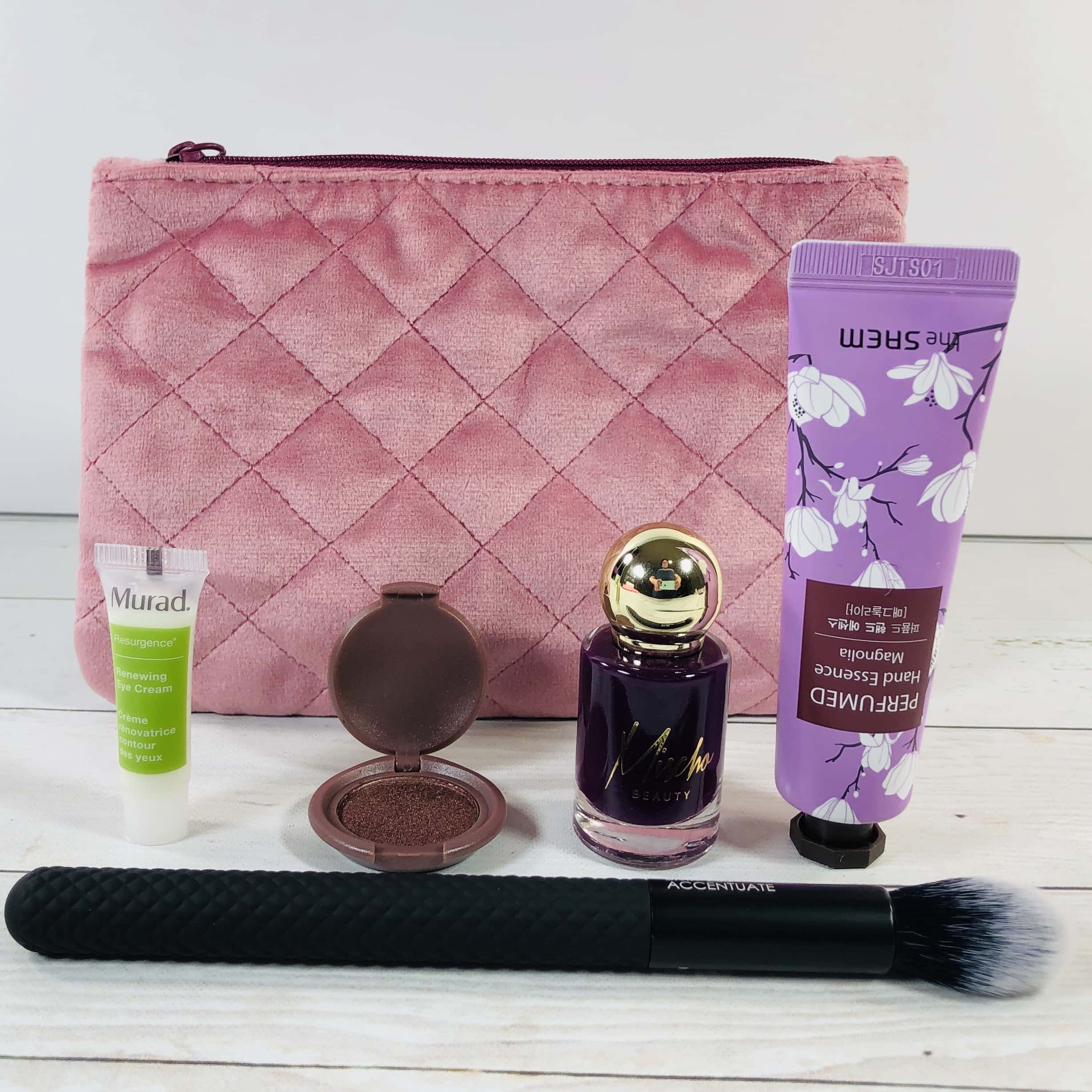 I was super happy with my Ipsy February Glam Bag and products! My favorites were the eye shadow (love the color!), the nail polish (ditto!), the eye cream, and the highlighter brush. That's a lot of favorites from a sampling subscription! I know all but the eye cream will last me for more than a month too. I'm also adoring the makeup bag, I think it will look so pretty in my purse as we move toward springtime! The value for my February bag was around $54.13, not including the bag or eye shadow single. I think that's a wonderful value for the price paid!
What did you get in your Ipsy this month?